Corville Updates – 04/07/2019
Another school year has come and gone. It never ceases to amaze me how fast each year goes. We wave goodbye to another 6th class and get ready to say hello to a new batch of junior infants in September. We hope all our students enjoy the summer and come back recharged for another great year. Below, we round up the final few stories from the school before the final bell rang on the school year. We wish our exiting 6th classes all the best in secondary school next year. Don't be afraid to pop back in to say hello every so often.
U/13 B Hurling Champions!
What a way to finish the year in Corville with our U/13 boys team winning the County Final on a score of Corville 7:08 v Gaelscoil Thurles 2:03. The team played really well on the big stage, especially in the second half, with a number of excellent performances. Seán was named player of the match today and he really did put in a captain's performance. Congrats to all our players, the hard training paid off big time. We now go into the A division for the first time and become one of very few schools in Tipperary playing at that level. Well done to the coaches for all the effort put in over the last few years, it is starting to pay off big time.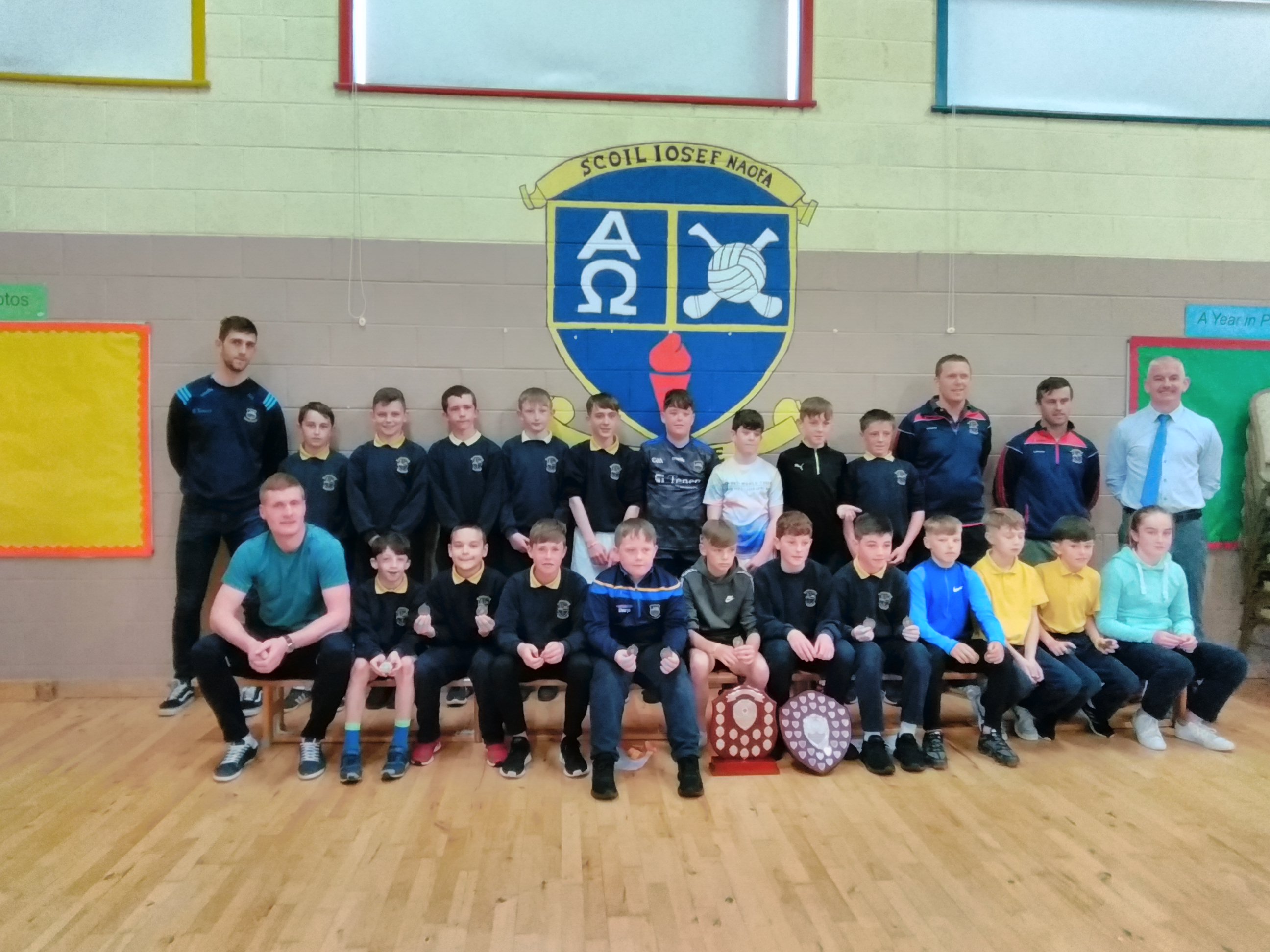 Tennis Champs: Good news from the big primary tennis competition in Nenagh where our girls won out the division 2 section defeating a strong Carrig team in the final after it went to super doubles. Well done to Ceola, Niamh, Madison, Aoibhe and Cathy. The boys also did really well finishing 3rd out of their group, beating 3 other schools, but just missing out on a spot in the final! Unlucky but well done Patrick, Nikita, Cathal, Seán and Harry. Our 5th class teams were also in action in a local tournament here in Roscrea and they won that tournament too. Fair play to the teachers involved, Ms. Darcy and Ms. Dillon, for preparing them so well.
6th Class Graduation: the final two weeks were consumed with preparations for this big night. Graduation has been 8 years in the making for our two 6th classes and they really wanted to put on a show for all the parents, siblings, guardians and teachers watching. Songs were practiced, poems were written, prayers were recited, noticeboards were decorated, programmes were published, smiles were practiced and presents were bought.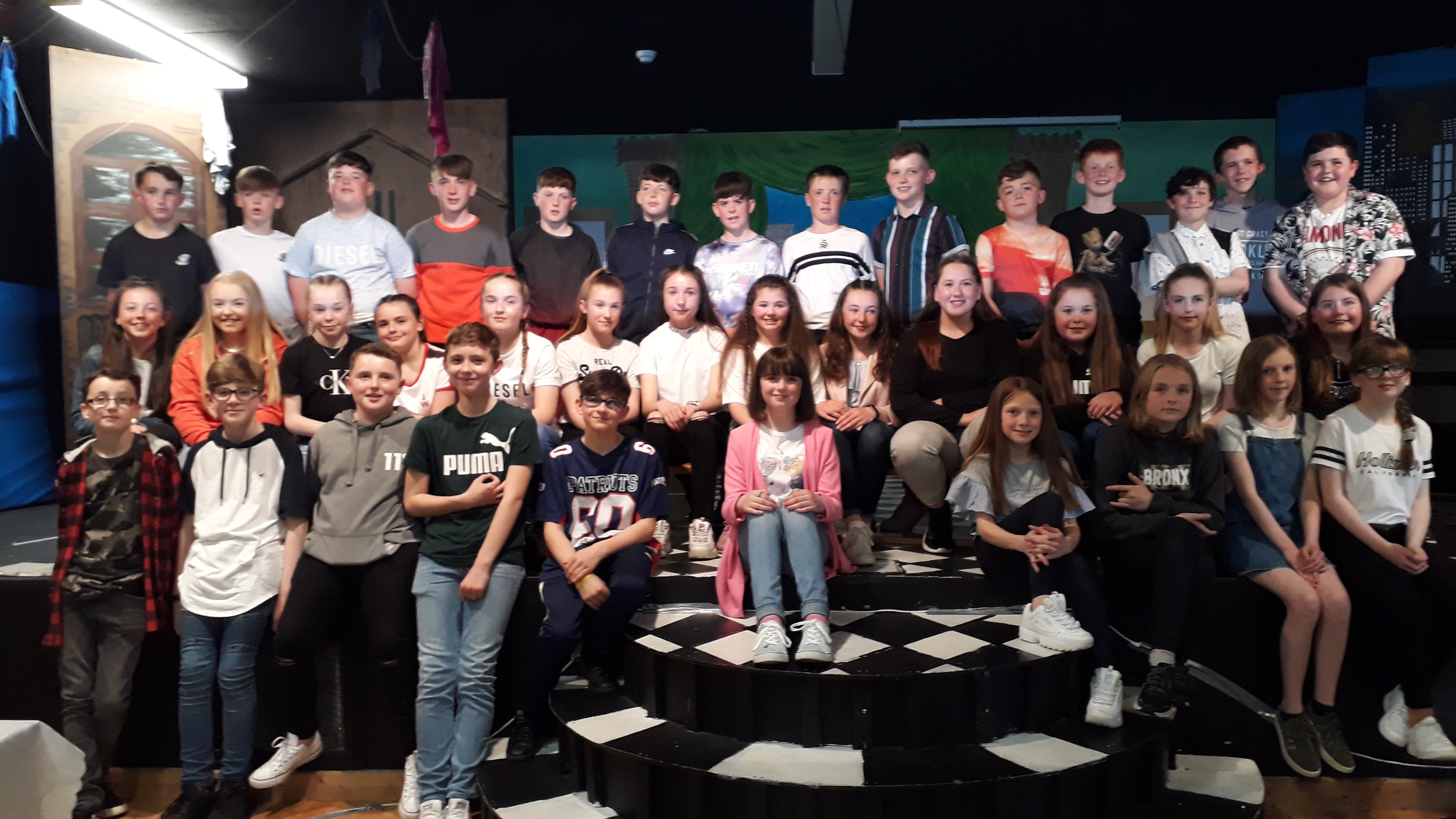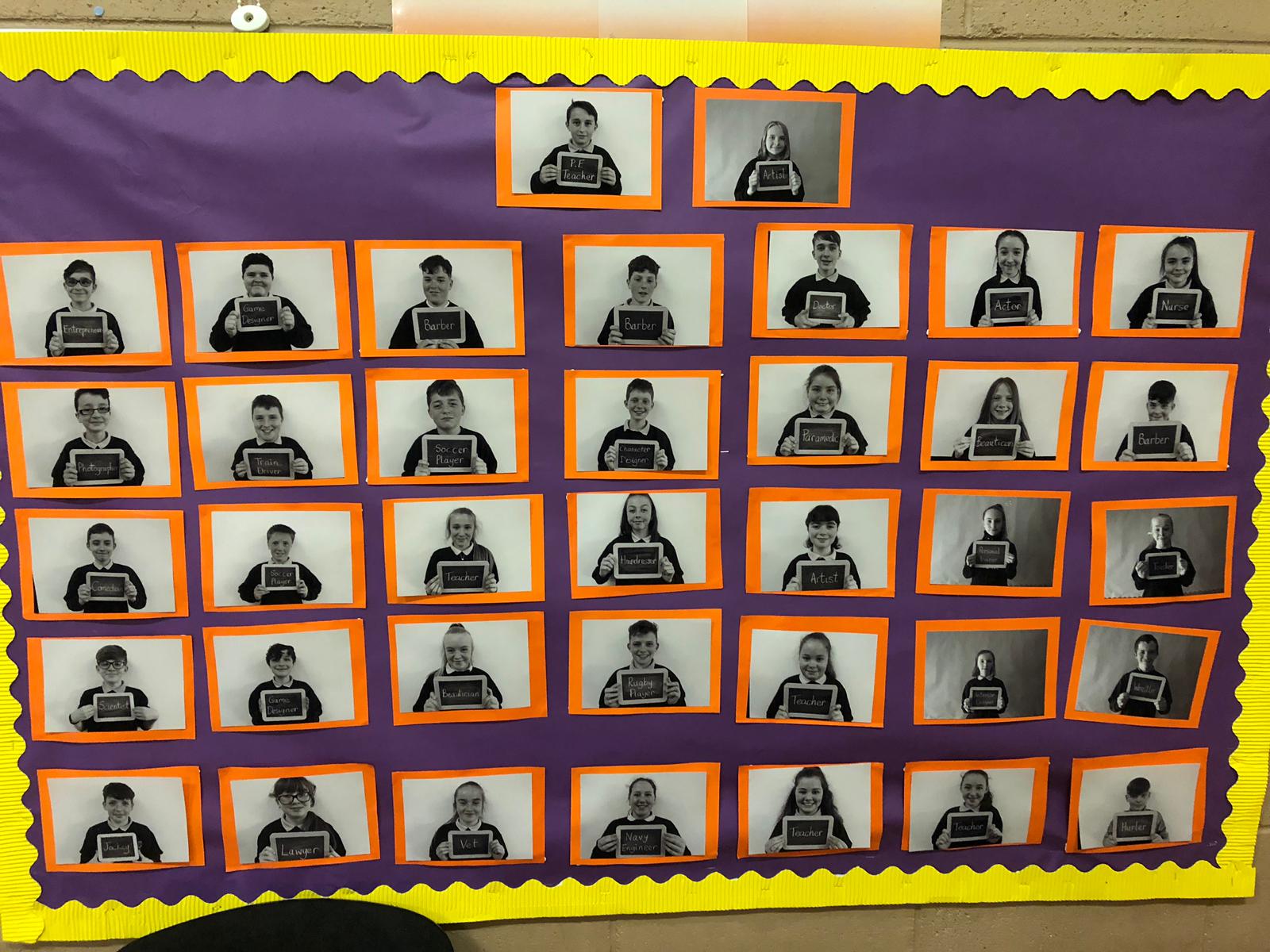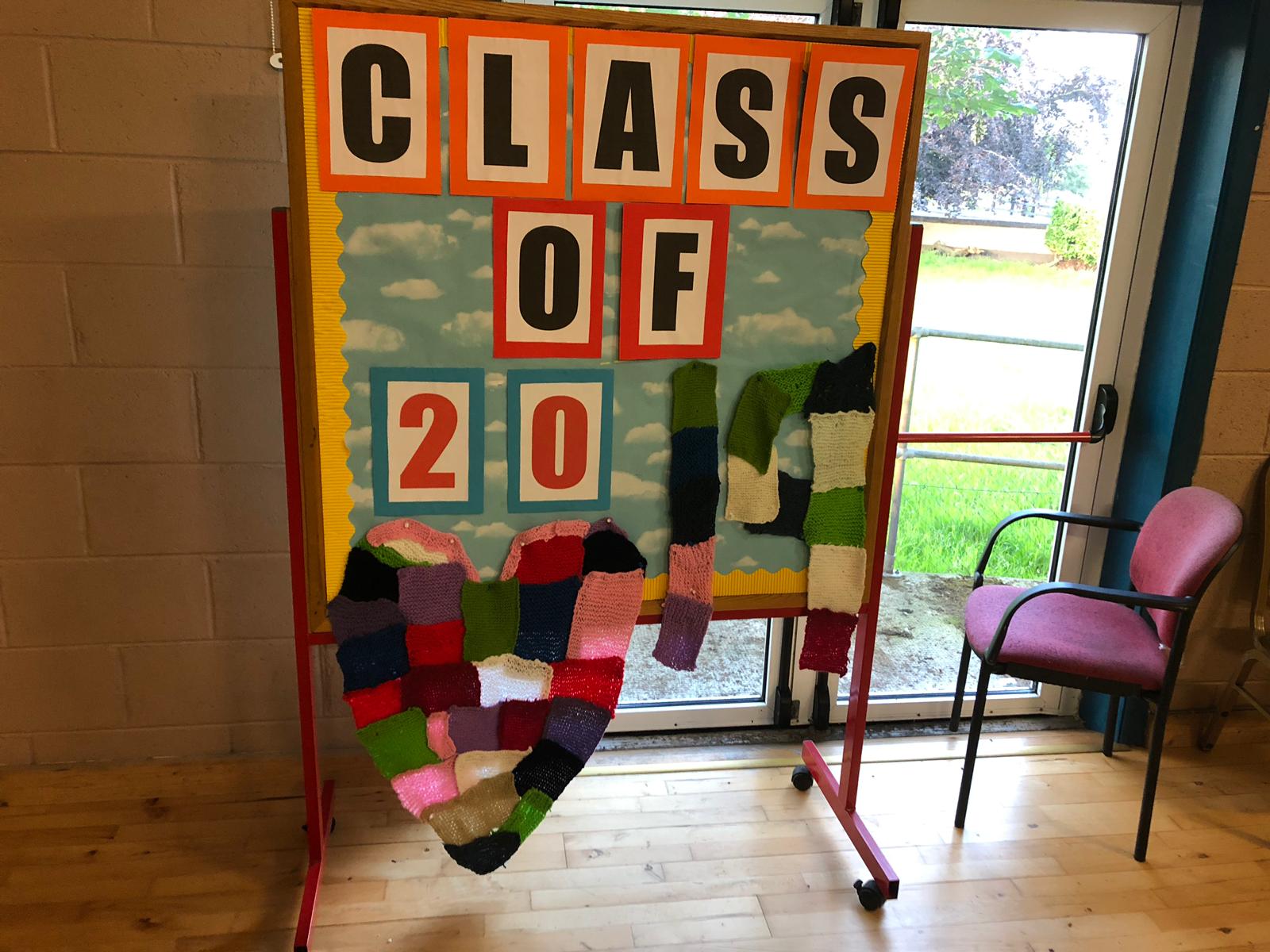 Photostory: at Graduation we like to look back at our student's time in Corville. We find as many old photos of our 6th class students as possible and let those photos tell the story. Click on the video below to check it out:
Student Awards: congratulations to all our 6th class students who won awards on Graduation Night.
Academic of the Year: Karlo Pohjanen
Student of the year: Aoibhe Matthews
Student of the year: Darragh O'Connor
Sportswoman of the year: Ceola Bergin, Niamh O'Brien
Sportsman of the year: Harry Loughnane, Seán Purcell
Musician of the year: Emma Beck, Madison Moloney
Artist of the year: Roy Egan, Jessica Ryan
Shining Stars: Senan Whelan, Miko Pasilic, Billy Hayes, Sheena Wright, Cathal McDonald, Holly Carroll
6th Class Survival Trek! 6th class went on a day long trek in the Slieve Blooms last week. Their 3 guides brought them on the Glenbarrow trailhead, Old Mill Loop. They got to see waterfalls, old abandoned houses, forest trails, huts, the stoney man and the metal man. It was great fun and something a little different. It took them 3 hours to walk the route and they were very tired at the end but even-still it proved to be a great day.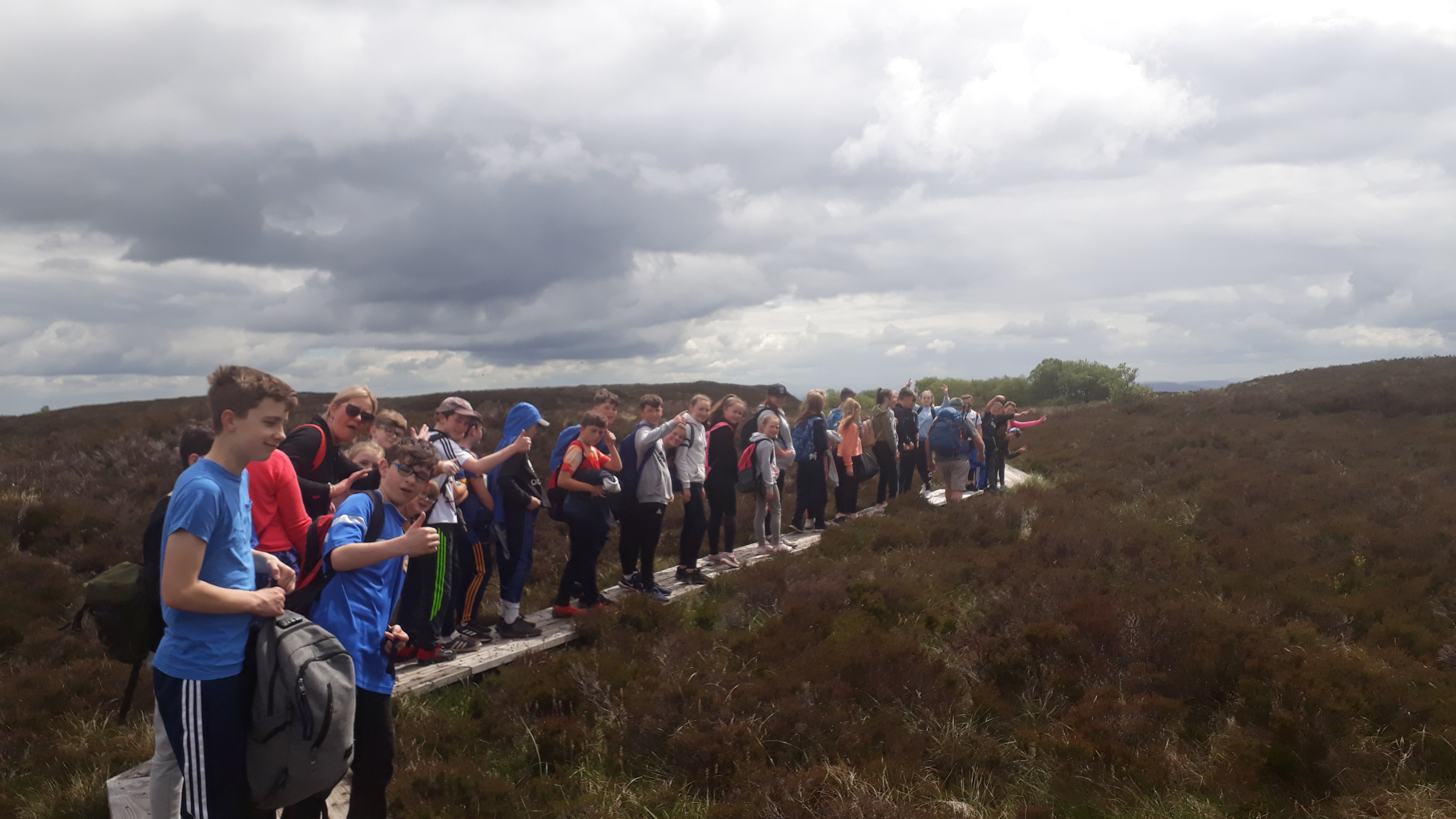 6th Class Blog: our 6th class have signed off on their blog. They put up their final blog post online, on the Friday they were leaving, with eyes full of tears. It has been a roller coaster year and we leave you with the final few photos they took. Best of luck to next year's 6th class with the blog! Click to visit blog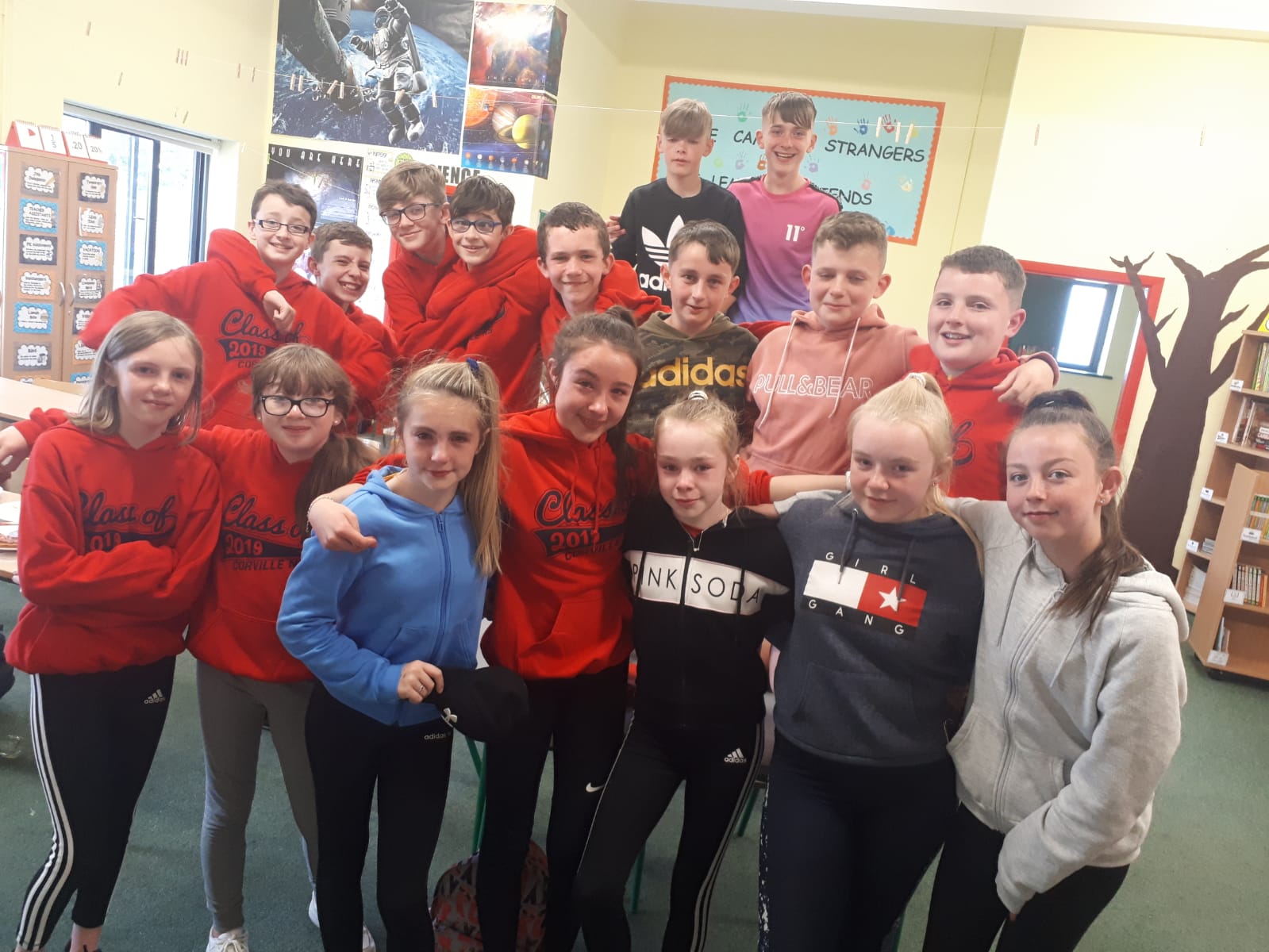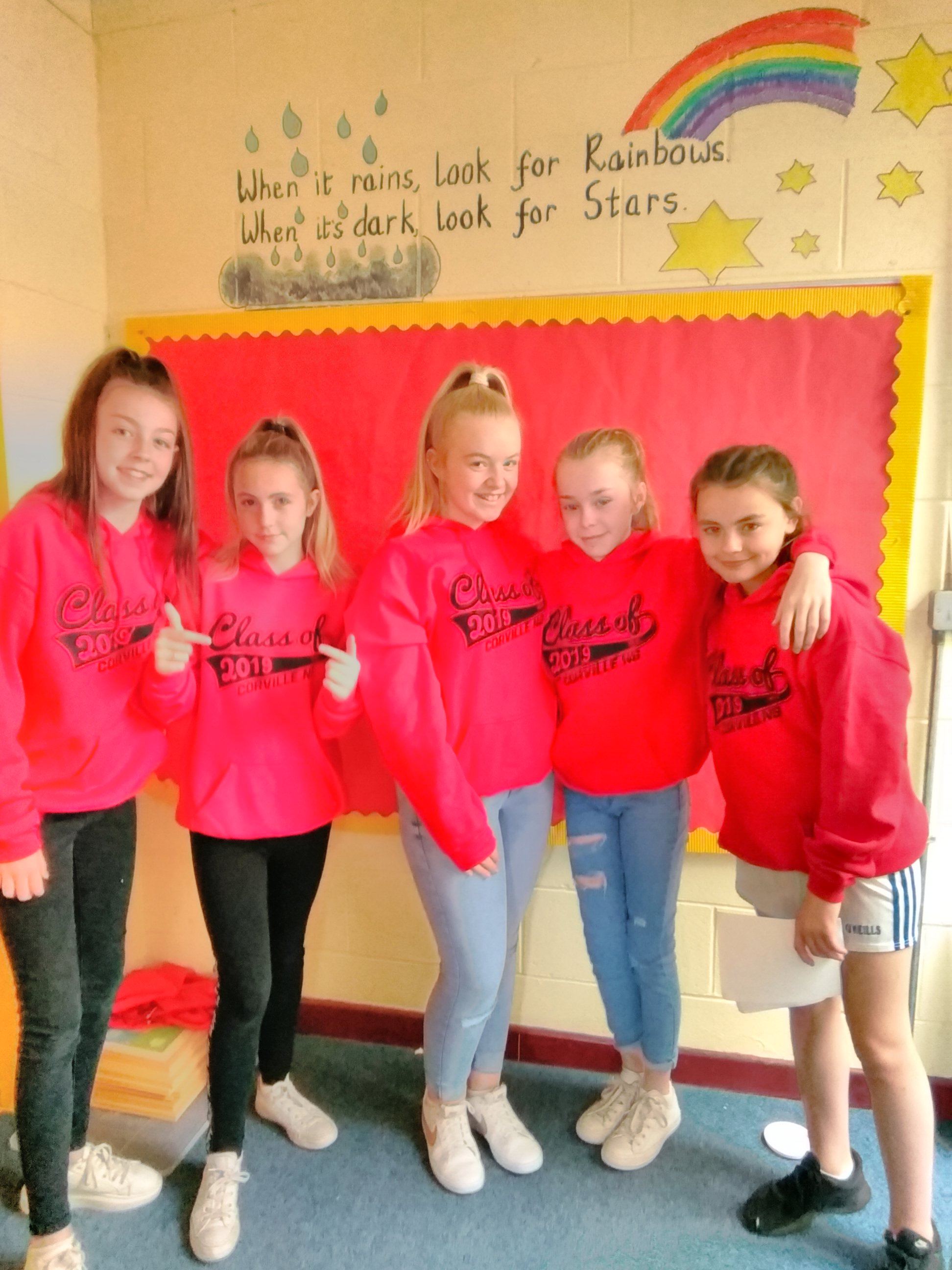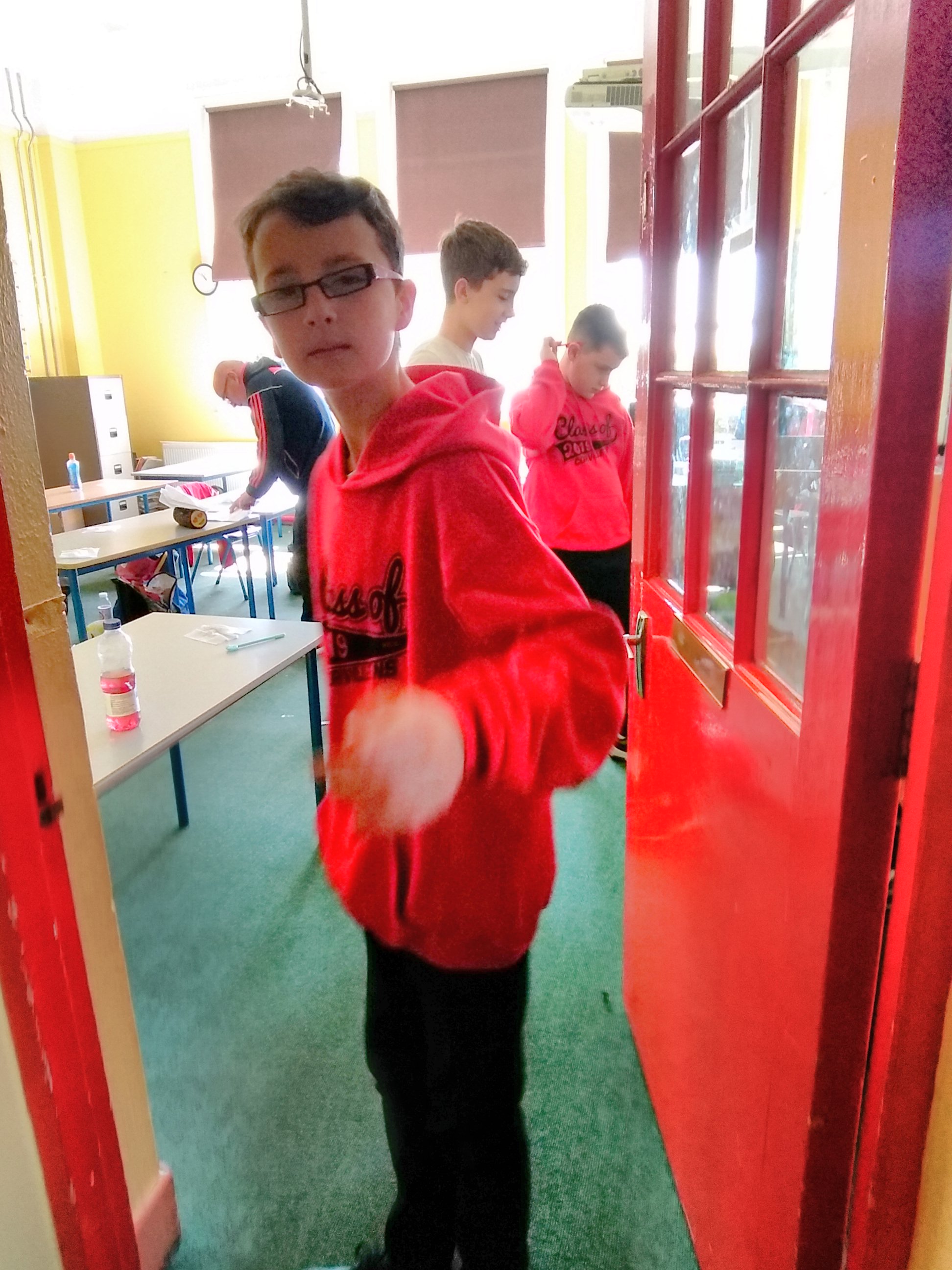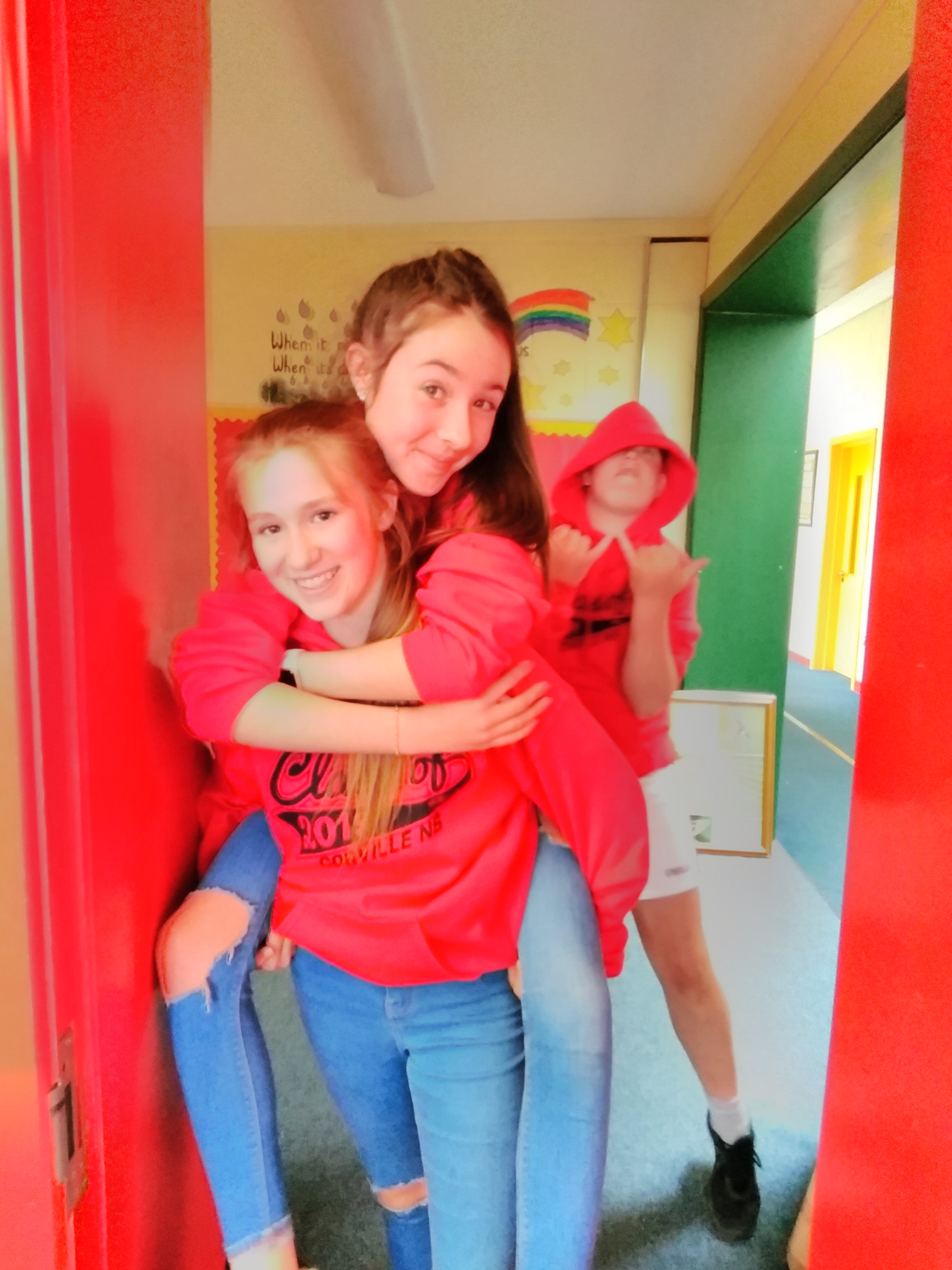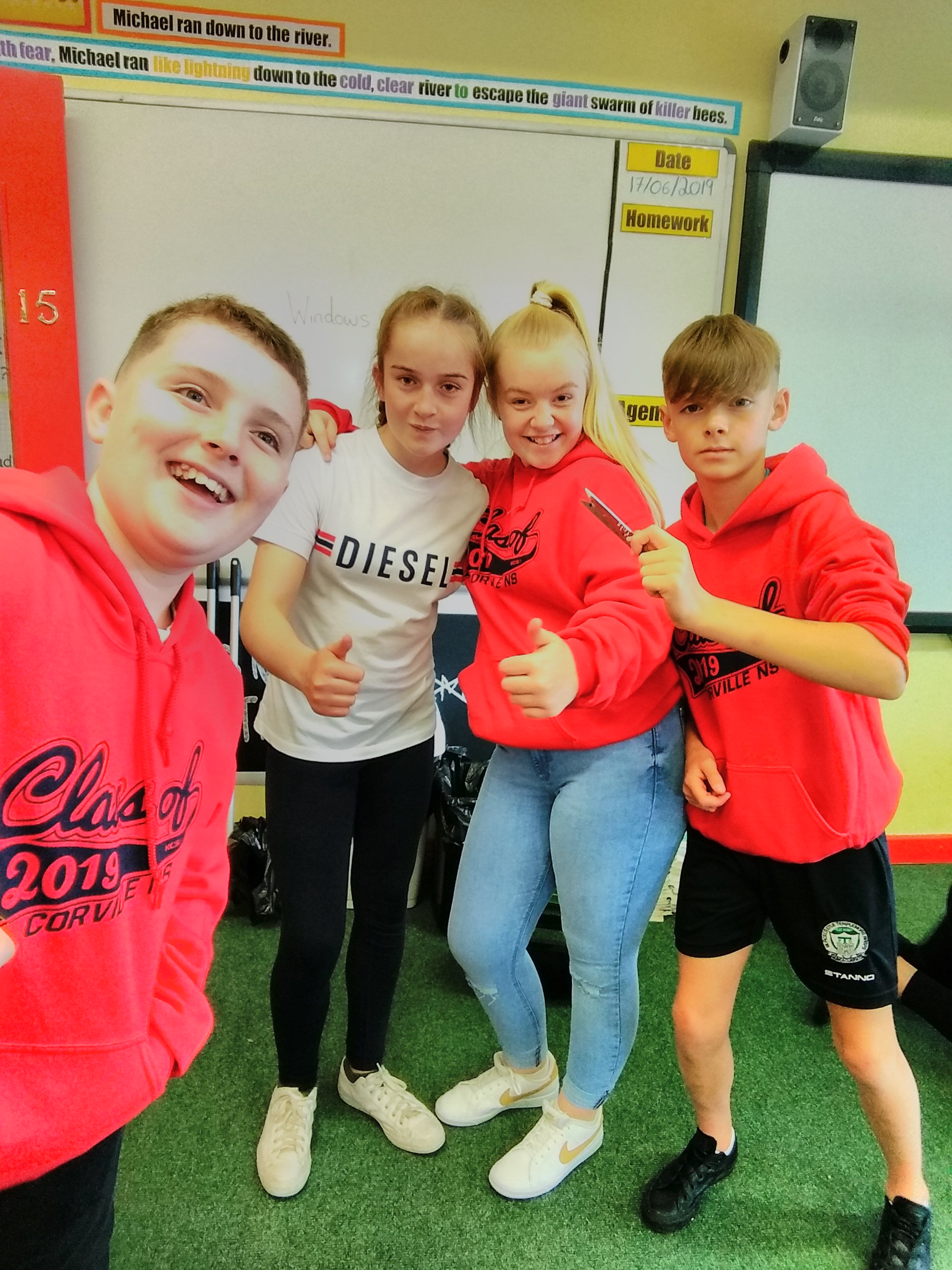 ---
Corville Updates – 04/06/2019
We are now onto the home straight of the school year. The last term has flown by here in Corville and now there are just 3 more weeks left of school from when we return next week. The last few weeks have been taken up by school tours, Communion, sports day, various sports tournaments, Sigmas and Micras. You can read all about it below. Our last few weeks will see preparations for our 6th class graduation step up a notch and we have a County Hurling Final to look forward to in Semple Stadium too on Wednesday, June 19th. It's going to be a big end of year!
Important Dates
June 19th: Hurling County Final.
June 25th: 6th Class Graduation – school hall at 6:30pm.
June 28th: Summer Holidays – school closes at 12:30pm.
Sports Day: once again we had a phenomenal sports day here in Corville. It was jam packed full of activities and it was no wonder that the students were buzzing with excitement all day. When you walk into school and are confronted by a water slide, obstacle course, other inflatables, barbecue, music pumping, and smiling teachers you know it's not going to be an ordinary day! The highlight of the day for 6th class is always the teachers vs students soccer match that takes place at the end of the day. Rumour has it that the students might have won this time but without video evidence, it never happened.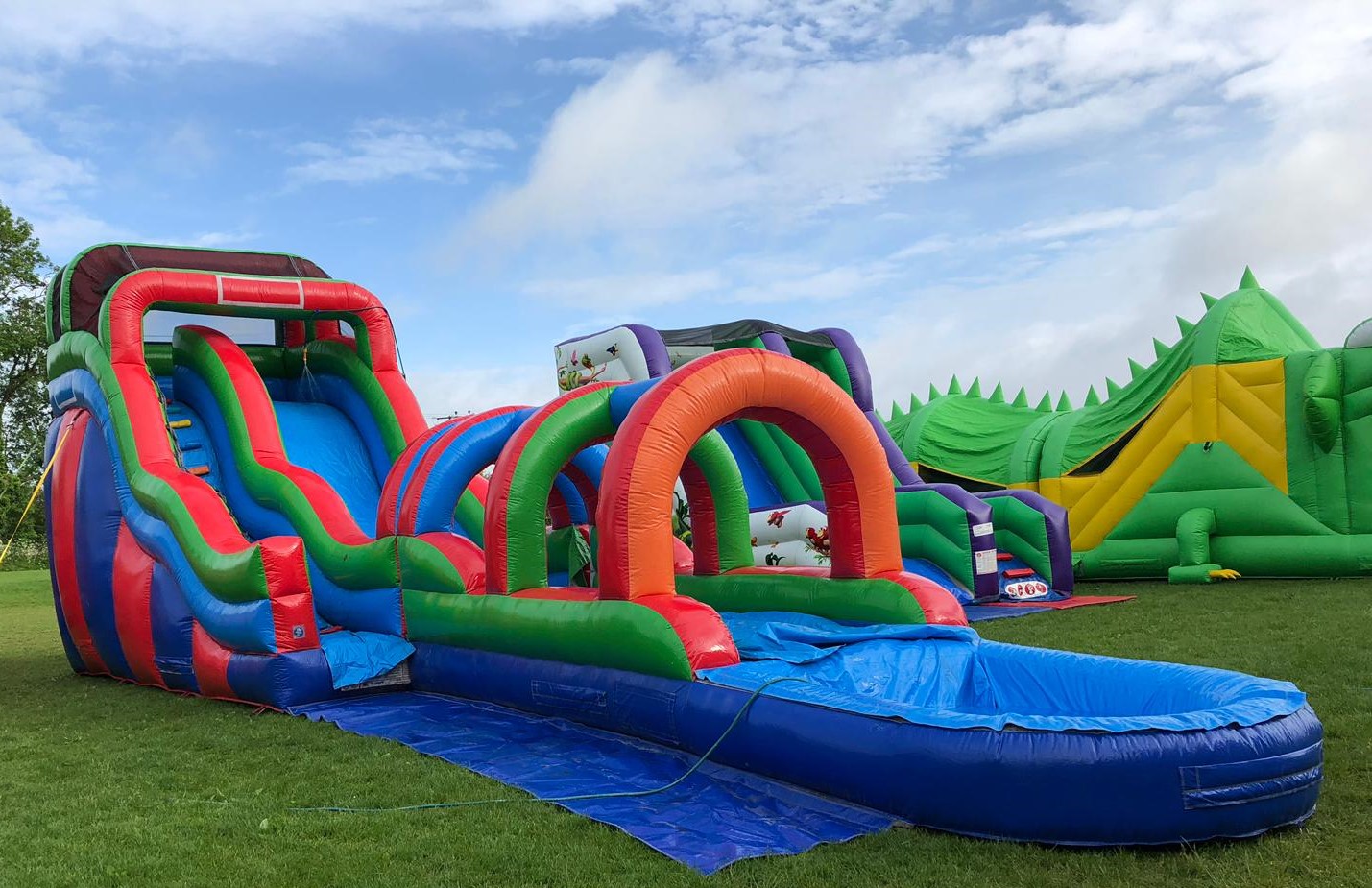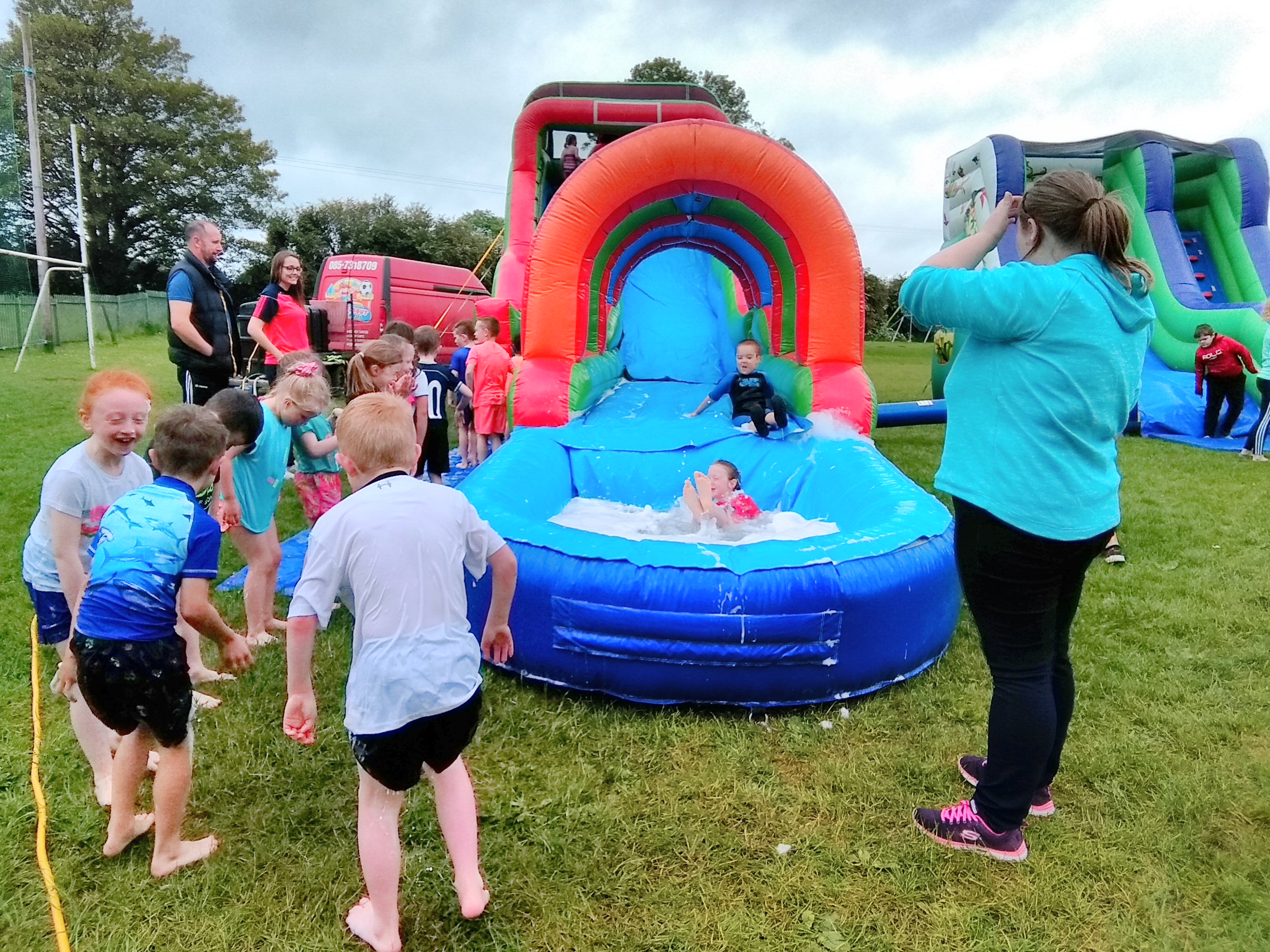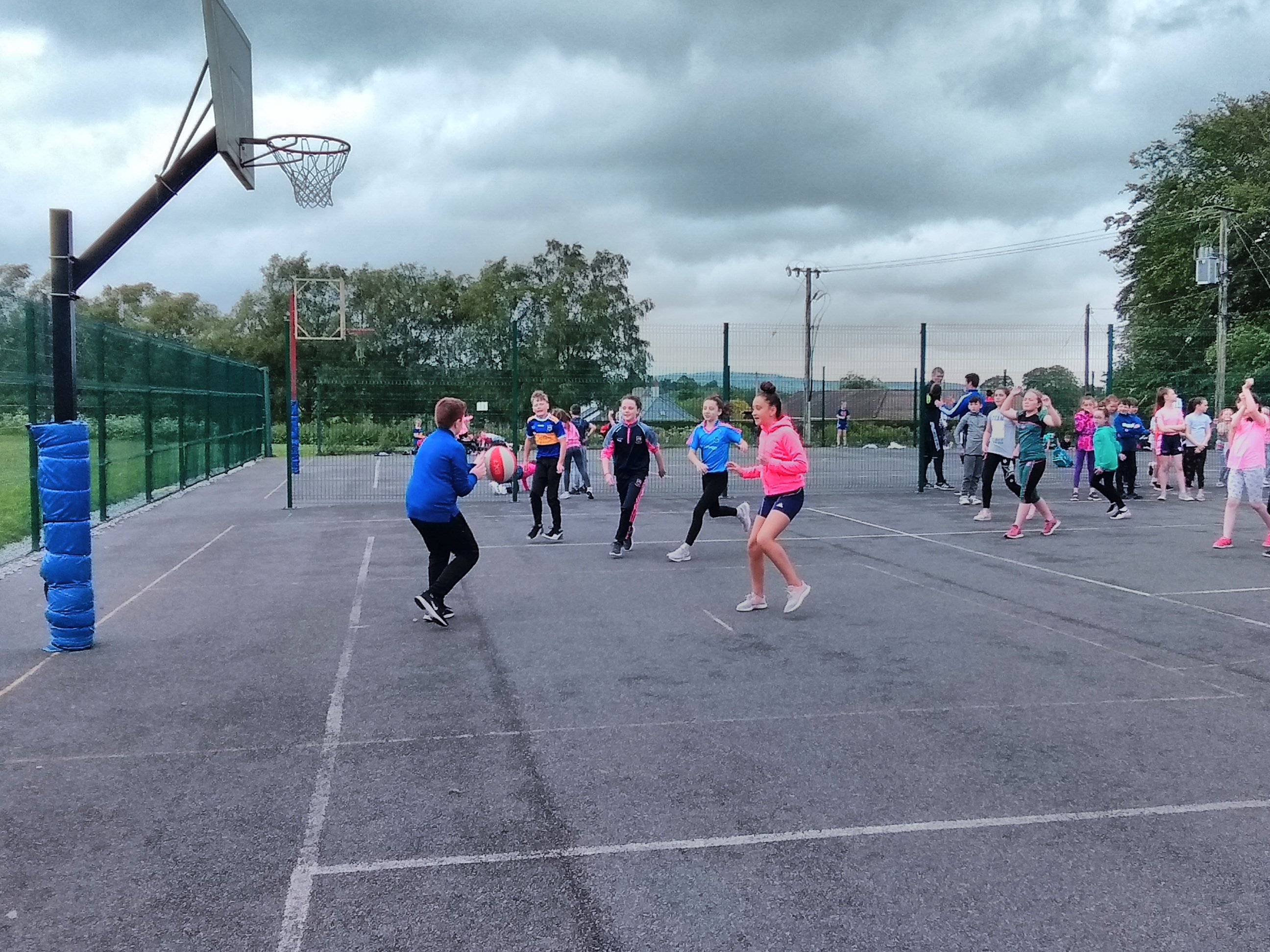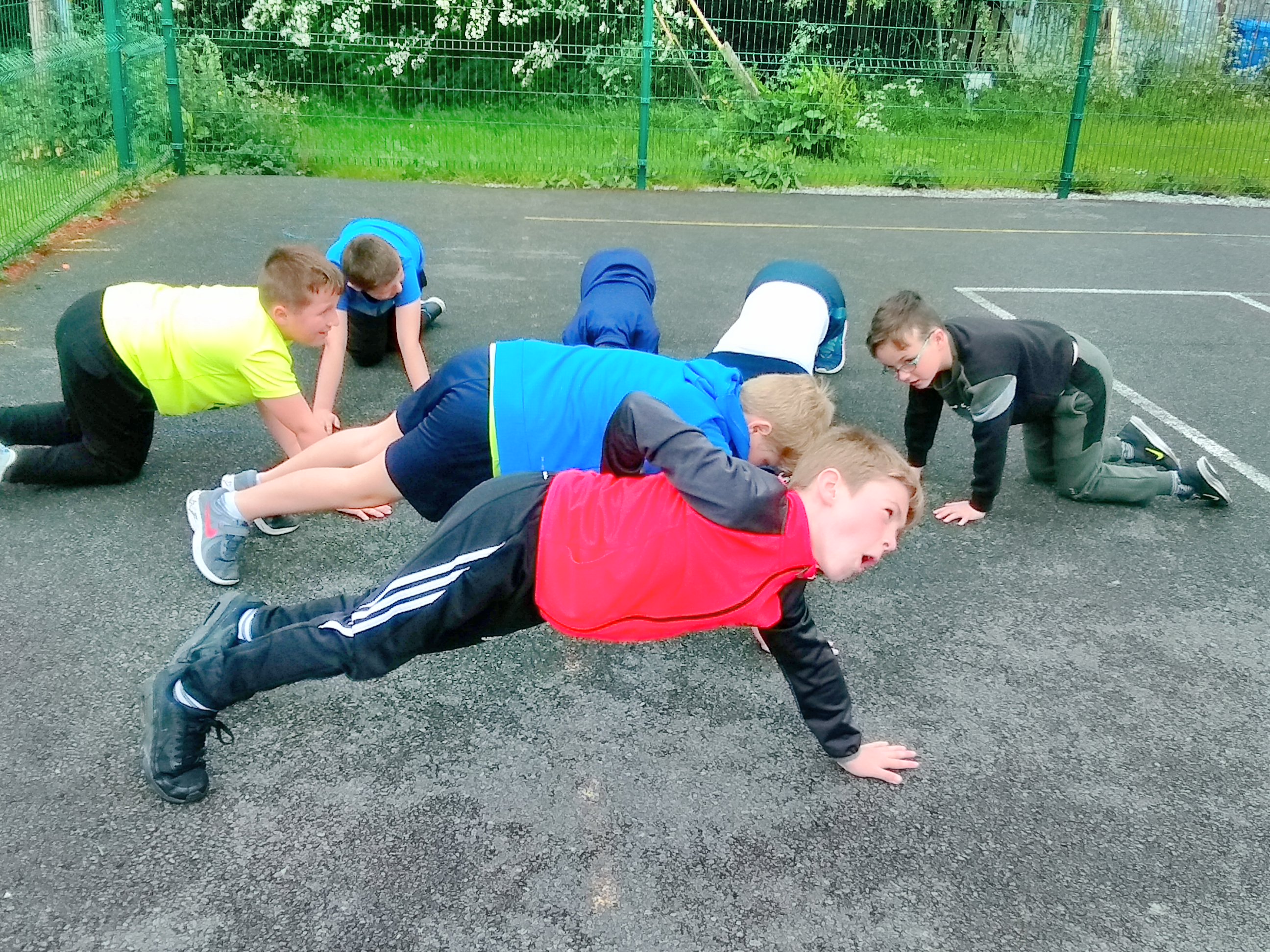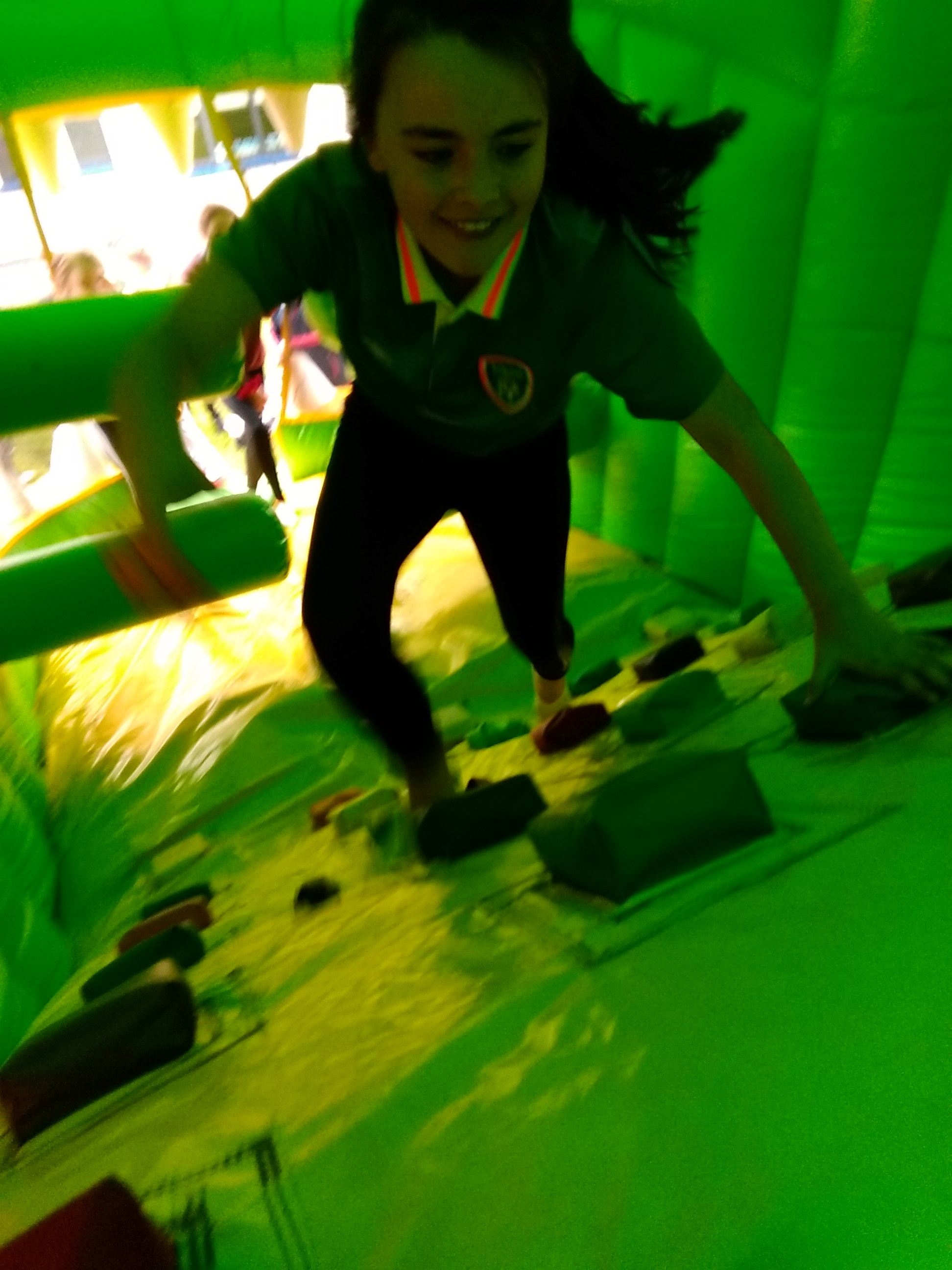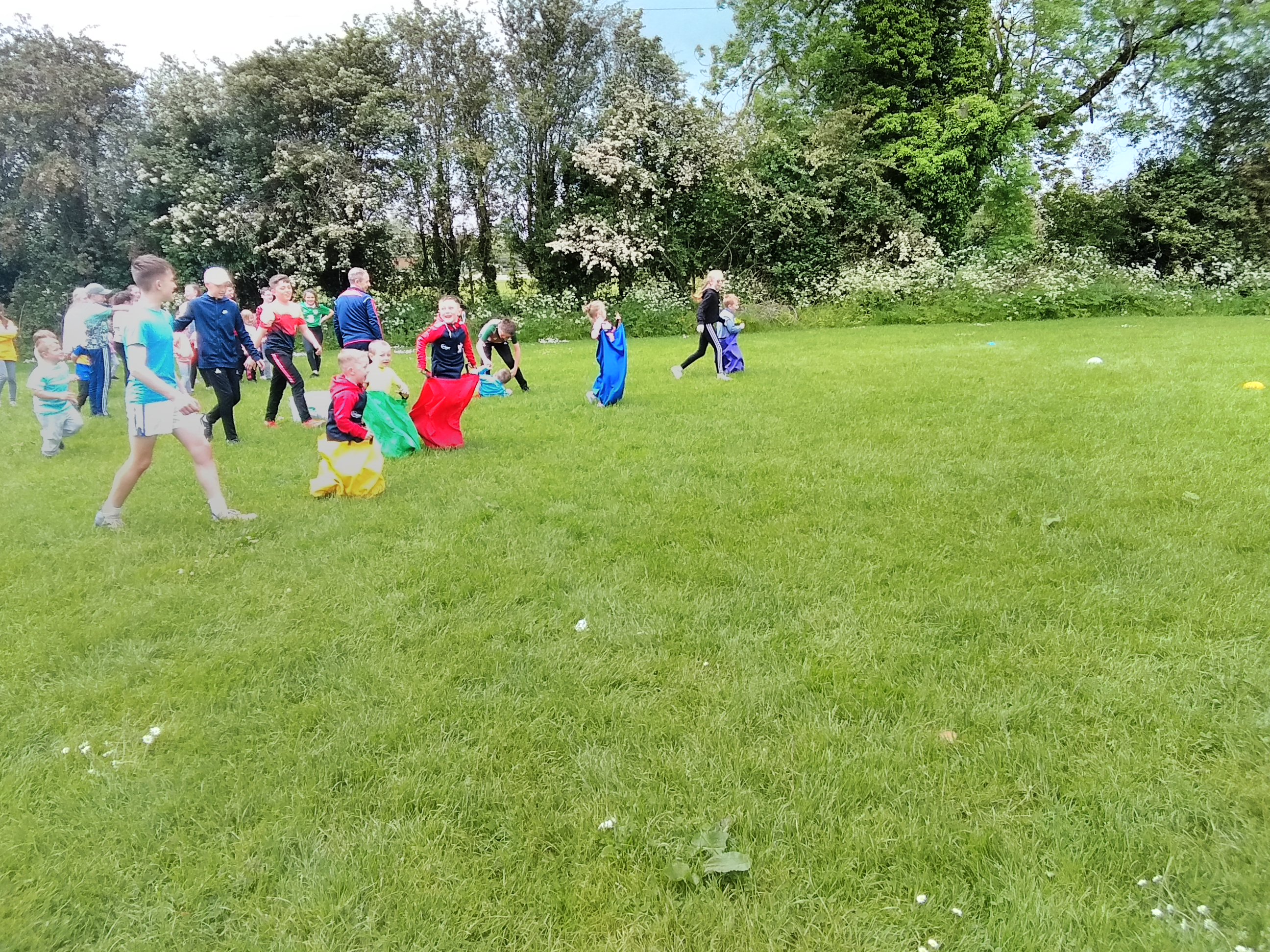 Communion: well done to all the girls and boys in 2nd class who made their Communion recently. Mr. Stapleton and Ms. Darcy did a fantastic job getting all our students ready for the big day and everything went well. Thanks also to our school choir and teachers / musicians Ms. McMahon, Ms. Browne and Mr. Scully.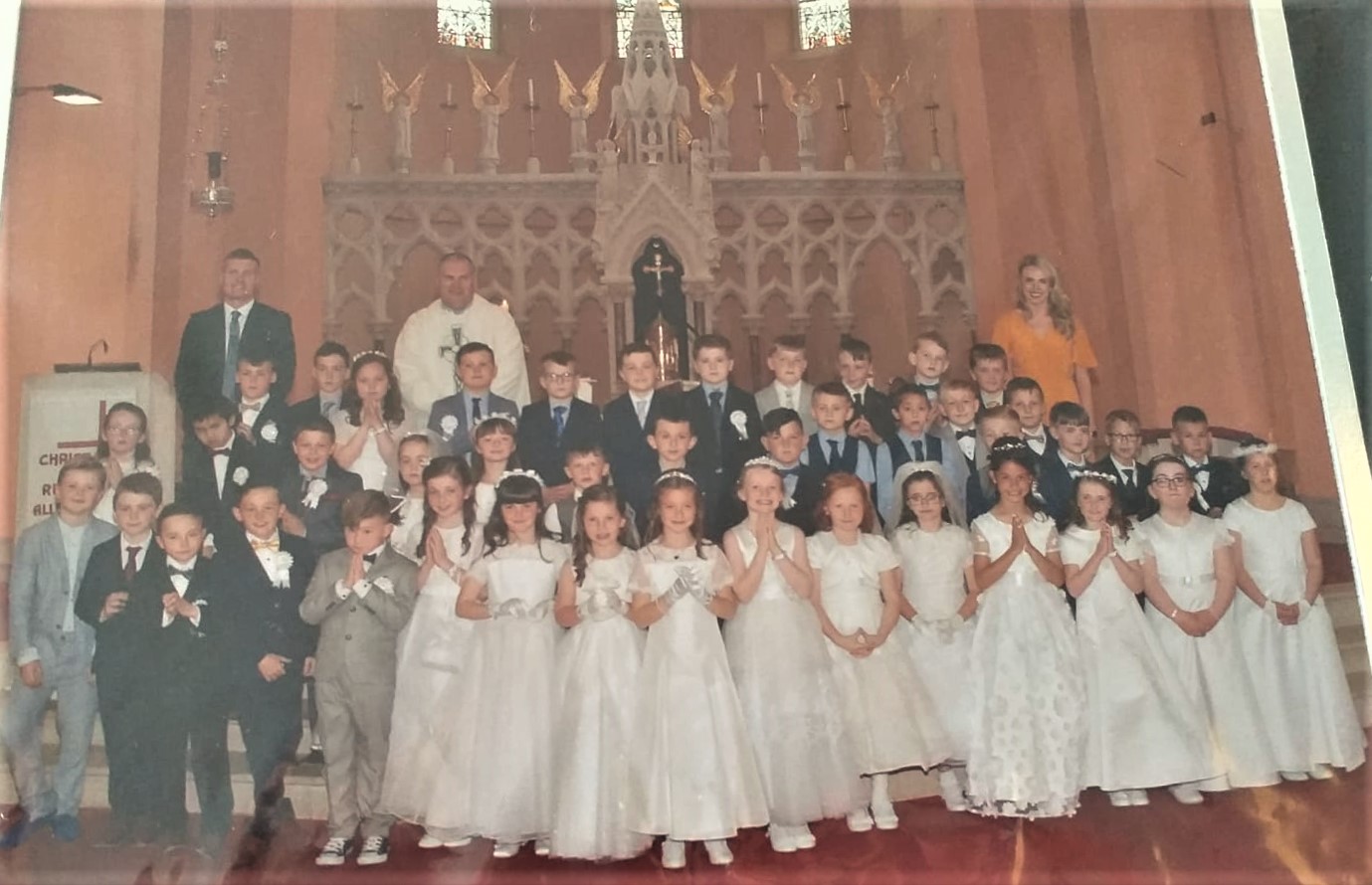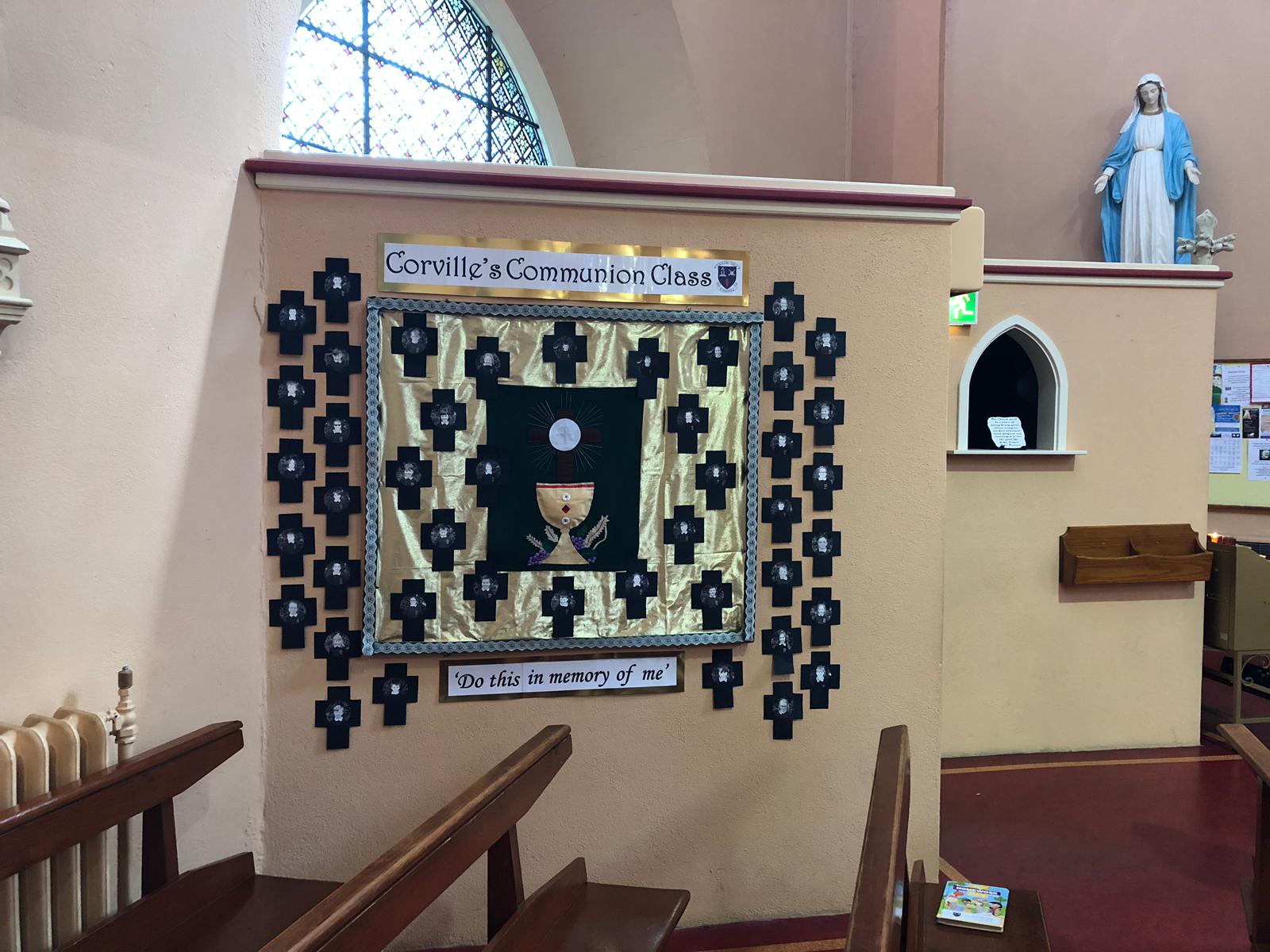 Erasmus Trip to Poland: 4 lucky students from 6th class got to go on a holiday to Poland as part of the Erasmus Programme the school are involved with. This programme allows our students to visit various schools around Europe. This time our 4 lucky students were Jessica, Emma, Josh and Cian and they went to Poland. While there (Katowice), they visited the local school and city as well as going on a range of trips such as to a coal mine and Auschwitz. The students loved their few days in Poland and they were a credit to the school.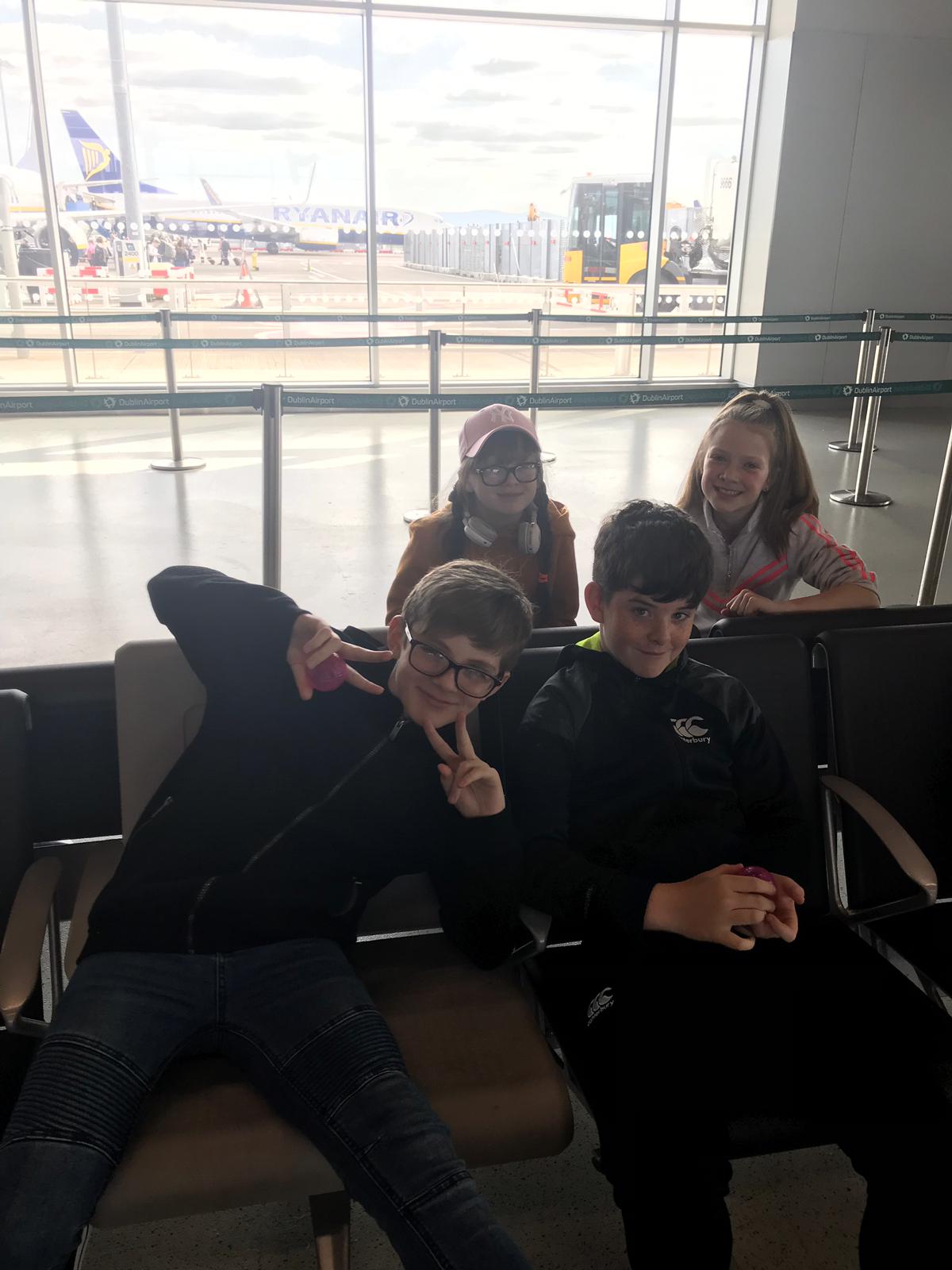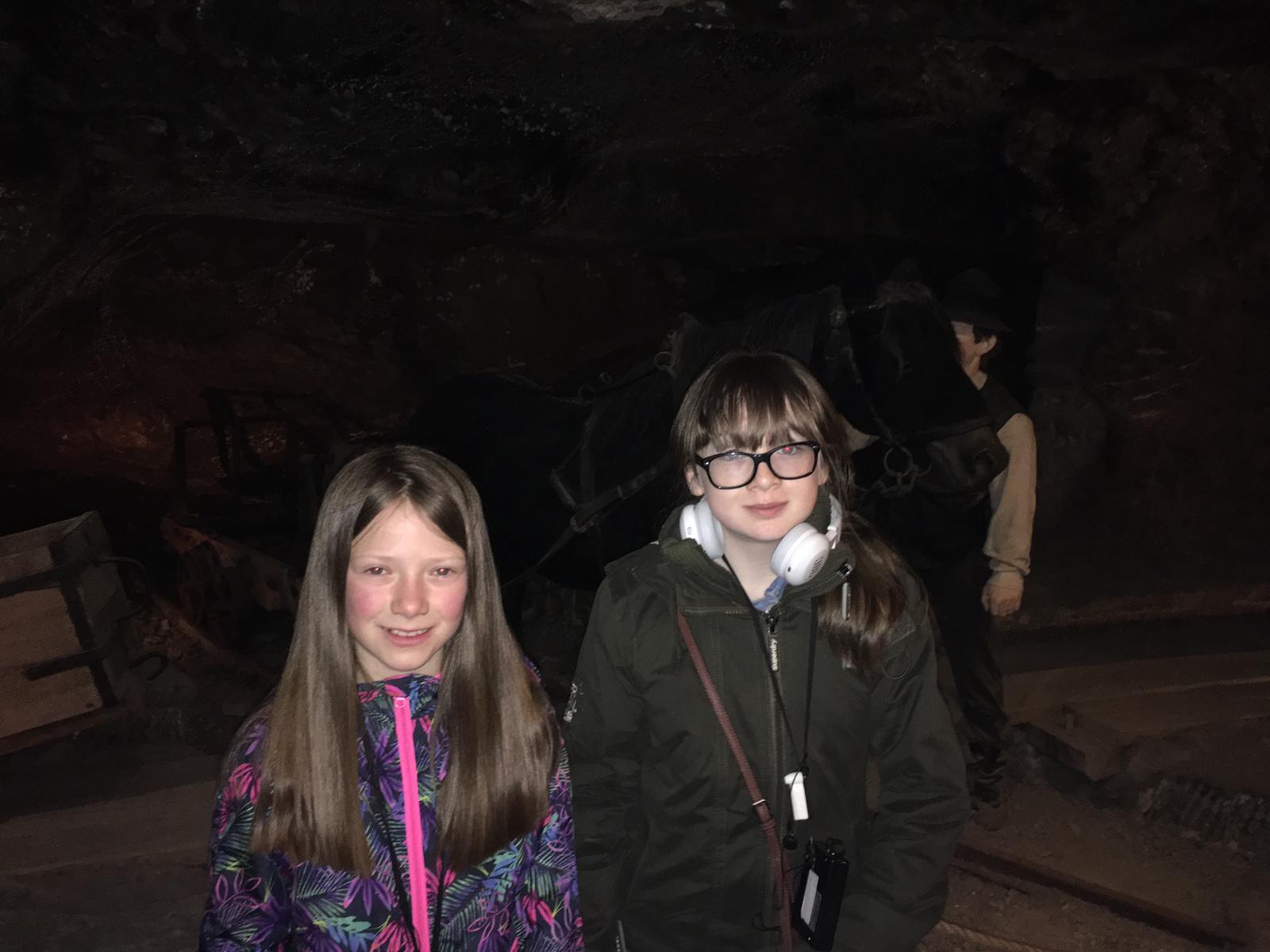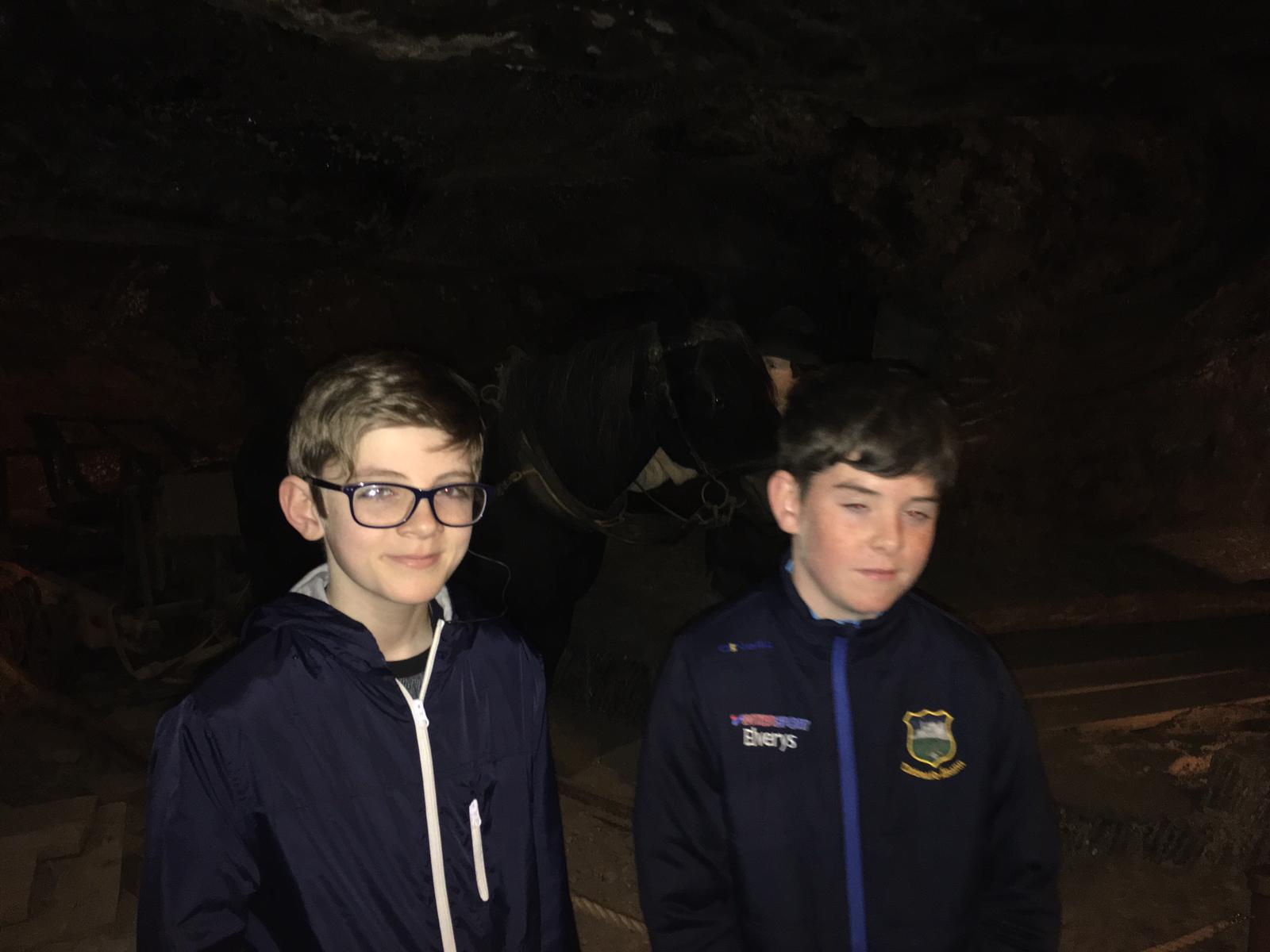 County Hurling Final: Corville have once again reached the county hurling final. They defeated Nenagh CBS in a tough match to secure progression to the county final. They still have to play Carrig NS in the North Final next Monday but thankfully their passage to the final is already secured so it gives the school a chance to try out a few things.
Primary Game: the school watched on with pride as Harry (hurling goalkeeper) and Niamh (football) both represented Tipperary in the primary game at the half time of the recent Tipperary senior matches. It is a great achievement to represent your county. Super stuff!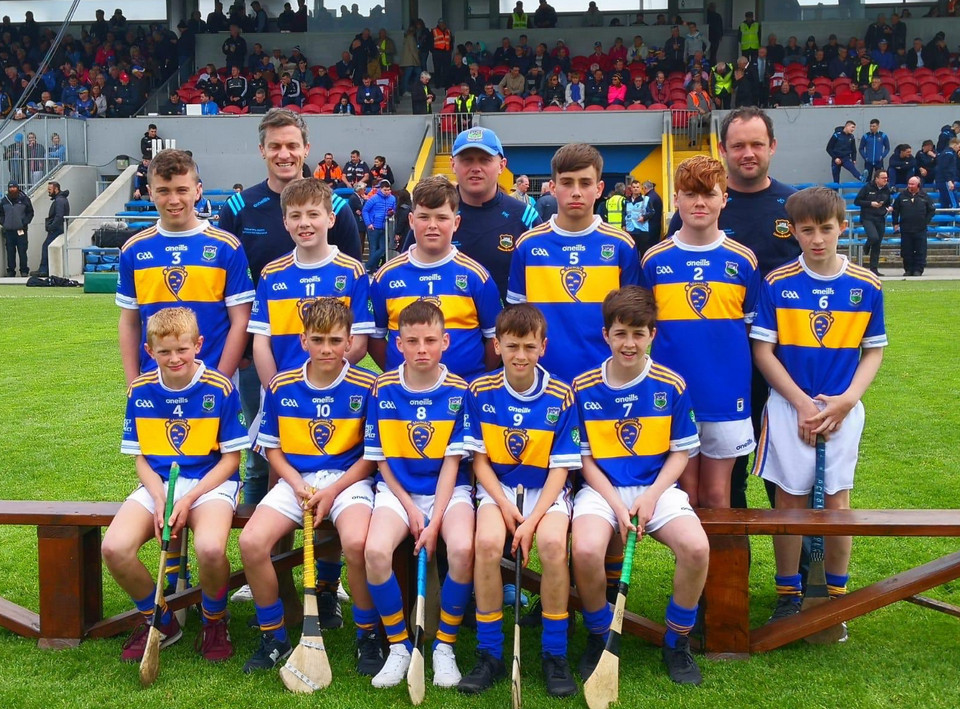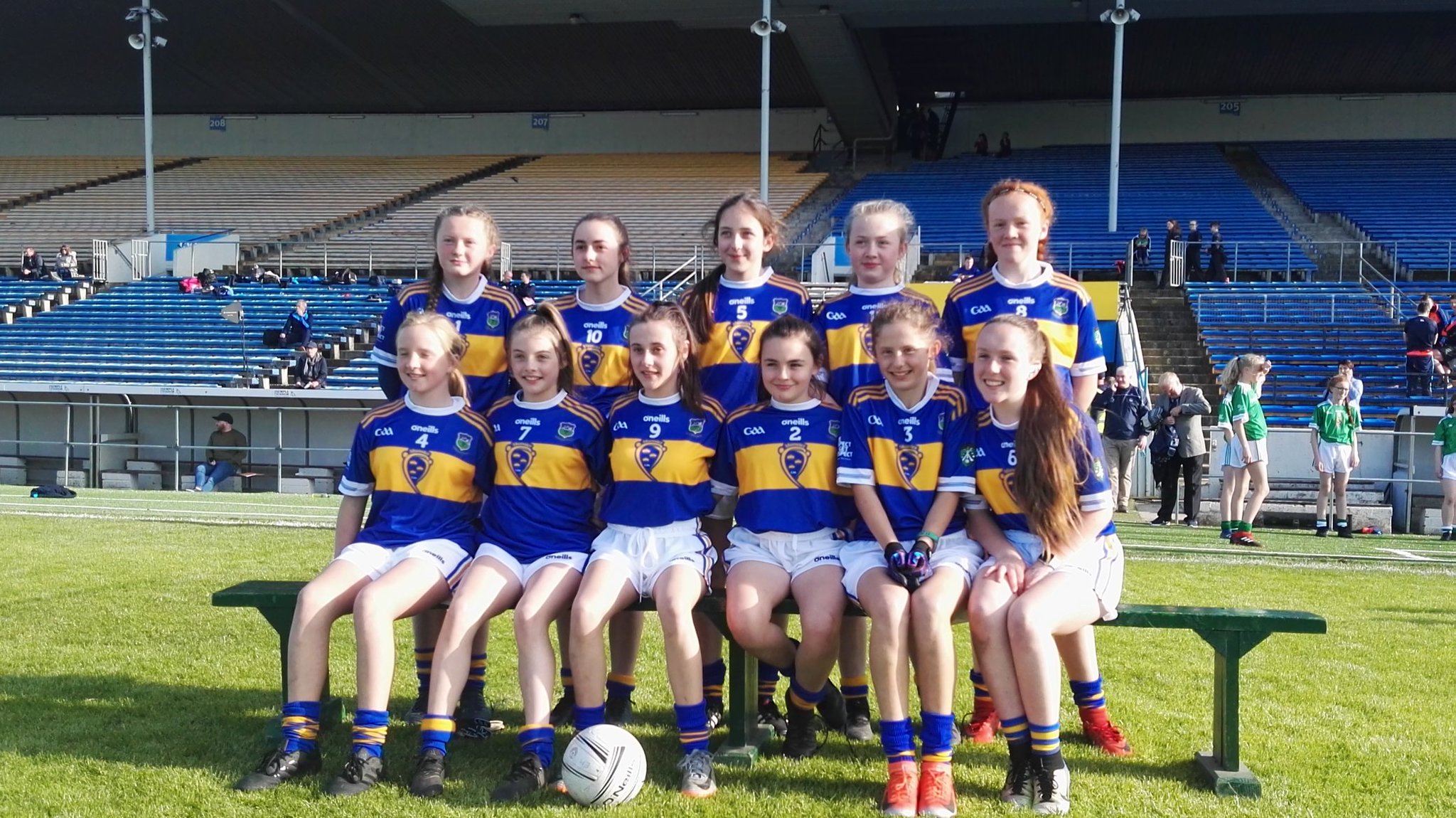 Soccer: SPAR FAI 5 a-side
Girls: our u/13 girls team became County Champions once again after defeating Gaelscoil Thurles in the final. This meant that for the 2nd year in a row the school would represent Tipperary in the Munsters. This tournament took place on May 15th in Limerick. We were placed in a division with Cork and Clare and got off to a great start defeating both teams to top the group. This put us into a semi final against Limerick. This is where our luck ran out and we exited the competition at the semi final stage for the 2nd year in a row. We played well but sometimes you need that little bit of luck to go all the way. Well done to Katelyn, Madison, Alicia, Niamh, Ceola, Lilyanne and Teigan for representing the school so well.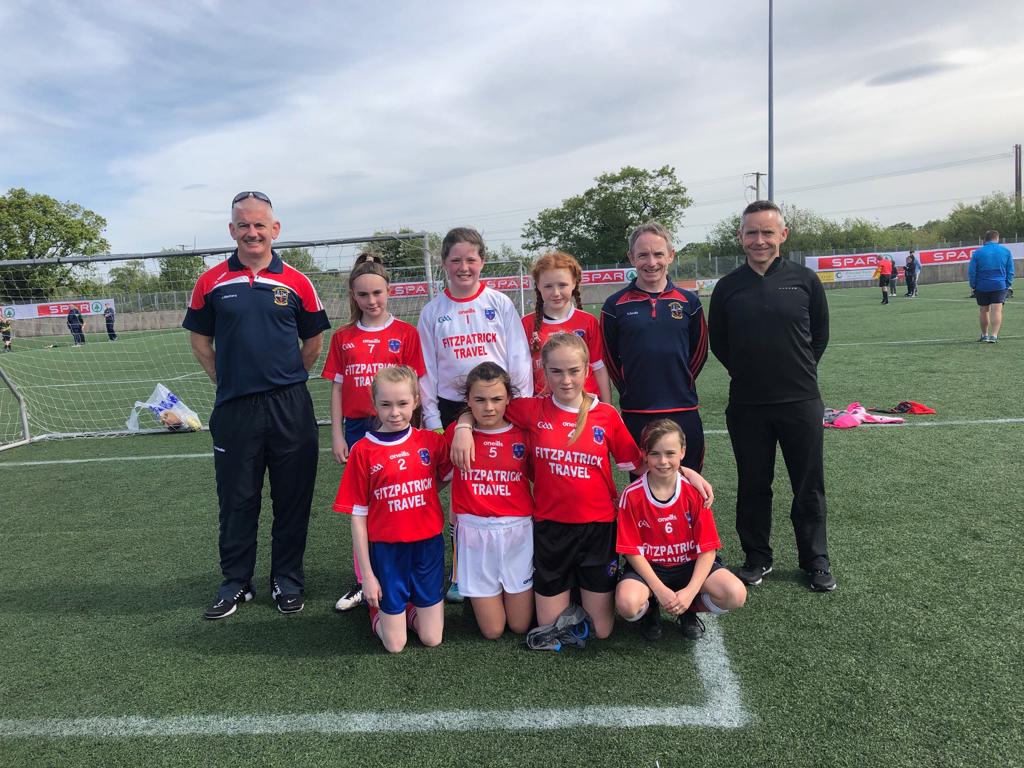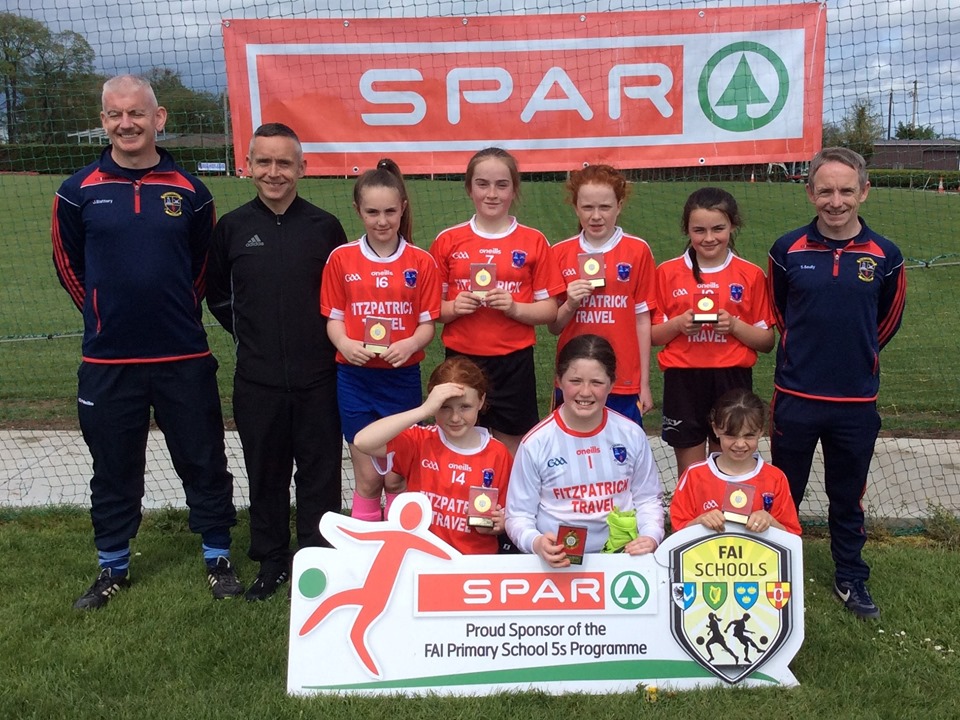 Boys: our U/13 boys also made it to the county finals in Two Mile Borris. They were in a division of 5 teams and having lost their opening match and won the next two matches they only had to win their last match to progress through to the final. Unfortunately, things didn't go our way in the last group match and we lost 3 – 1 and exited the competition. The boys put in a huge effort all year at training so there was understandable disappointment at the final whistle but we are sure those boys will have plenty of great days on the playing pitches ahead of them as they grow older. Well done to Sam, Billy, Seán, Patrick, Brodie, Miko, Cathal and Declan.
Rugby: Corville sent u/11 and u/13 teams over to Roscrea Rugby Club for a local tag rugby blitz a few weeks ago. Our teams were very well behaved and they put on a great performance winning all their matches. They really enjoyed the day and we would like to thank the organisers for all the effort put into organising this.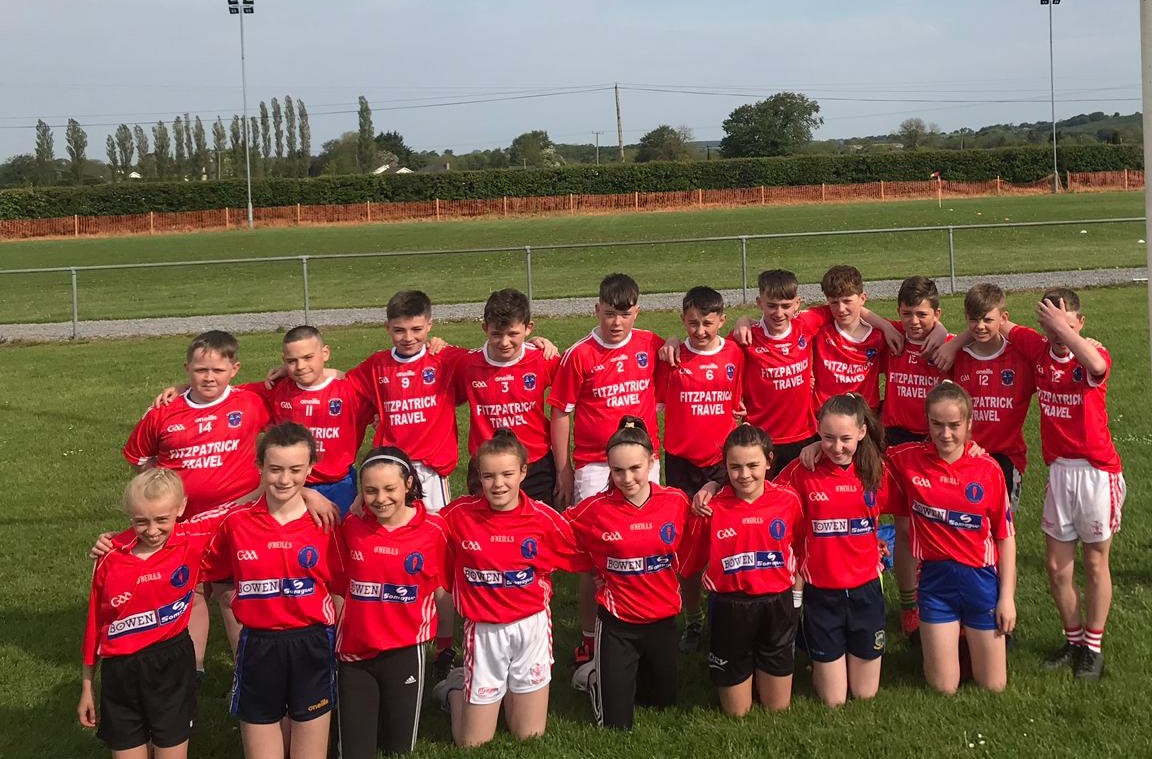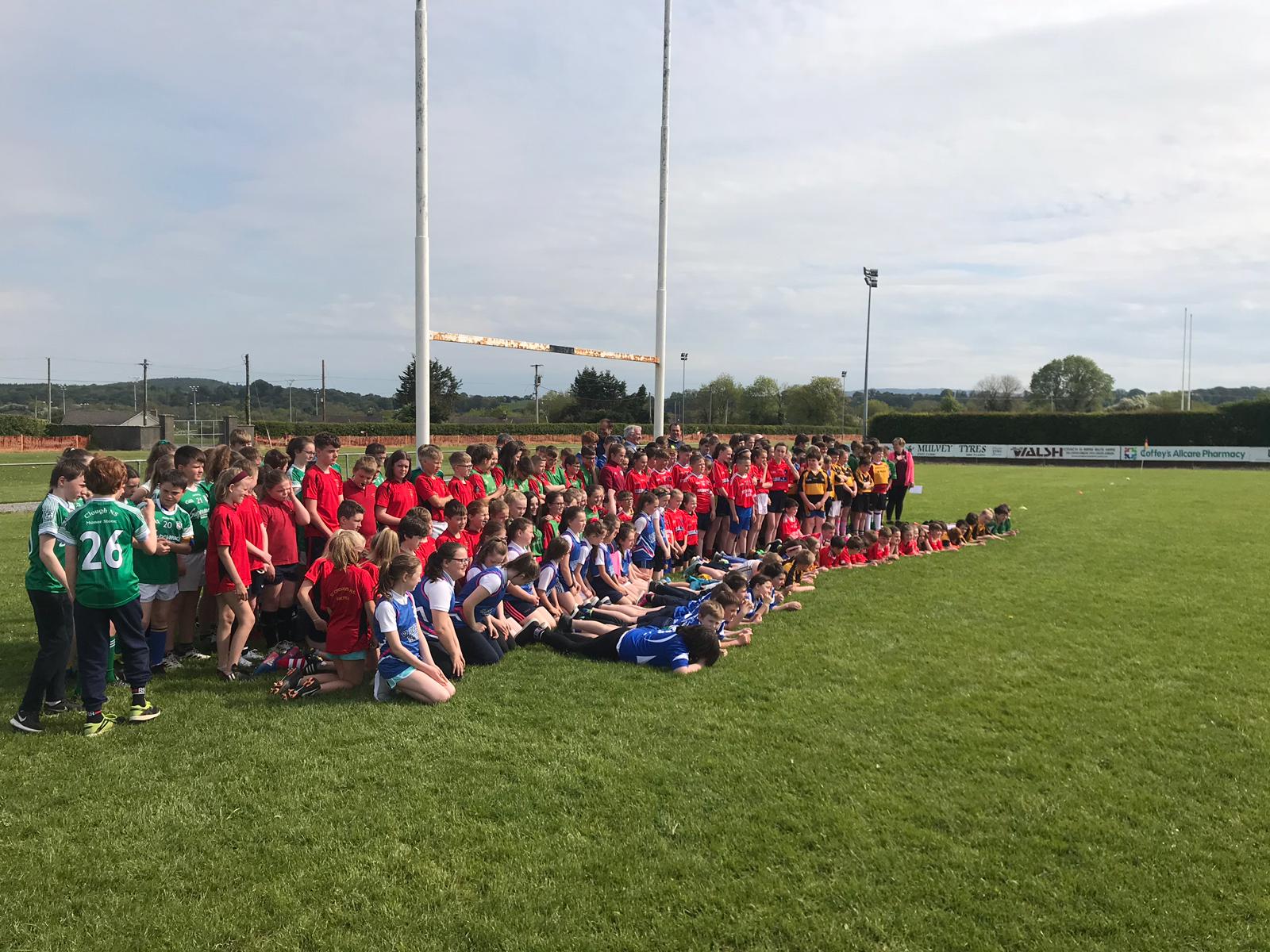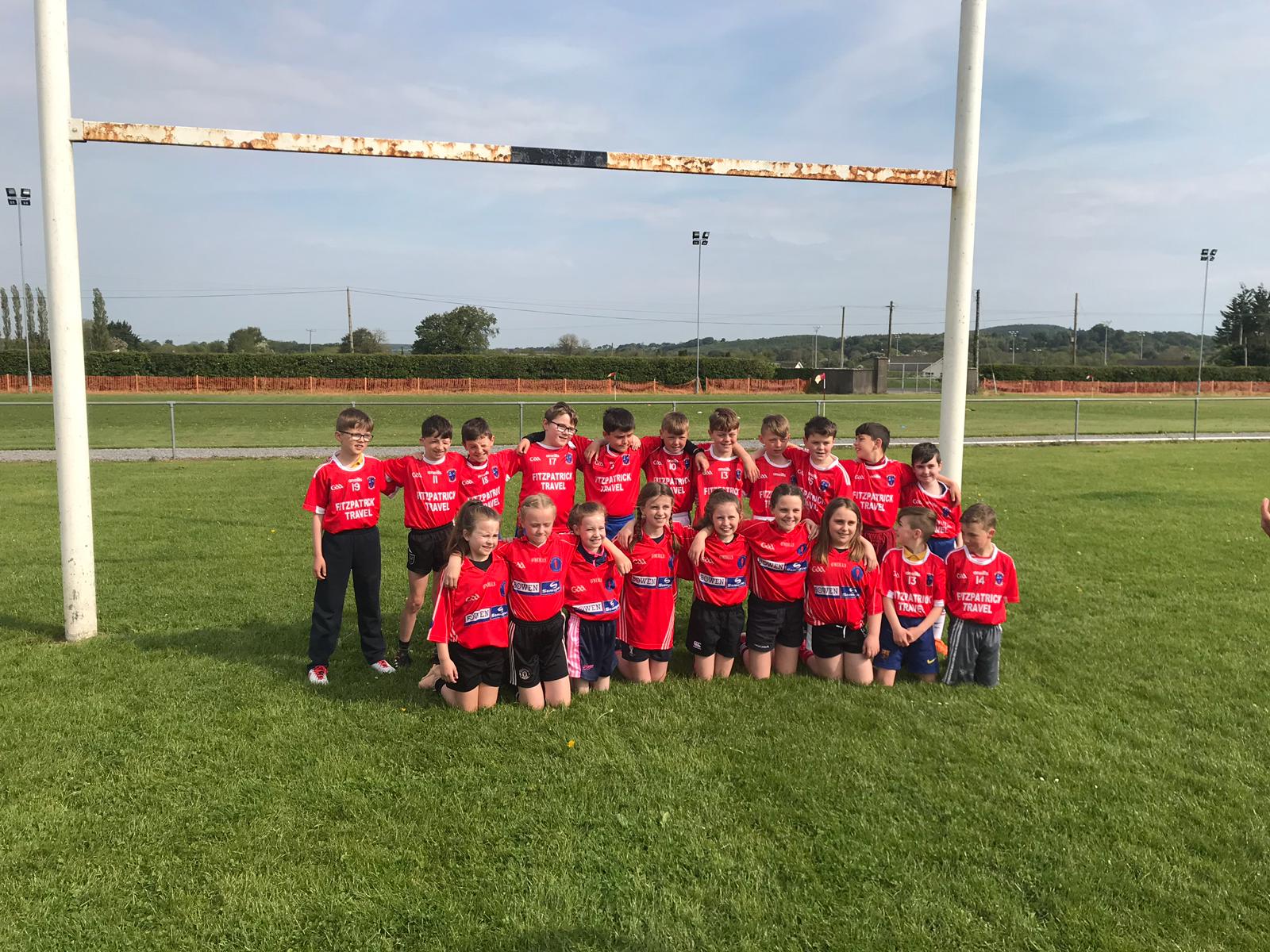 Gardening Club: one of the big success stories of the school year has been our new gardening club. Ms. Murphy has been the driving force behind the club and it is great to see so many students taking a keen interest in our garden. We have planted loads of flowers, plants and trees. We have constructed a polytunnel and recently we were visited by Lynn Kickham who showed our students the art of willow weaving. As a thank you for all the trojan work being put into our garden all year, we decided to reward those involved with a trip to Bloom in Dublin last Friday.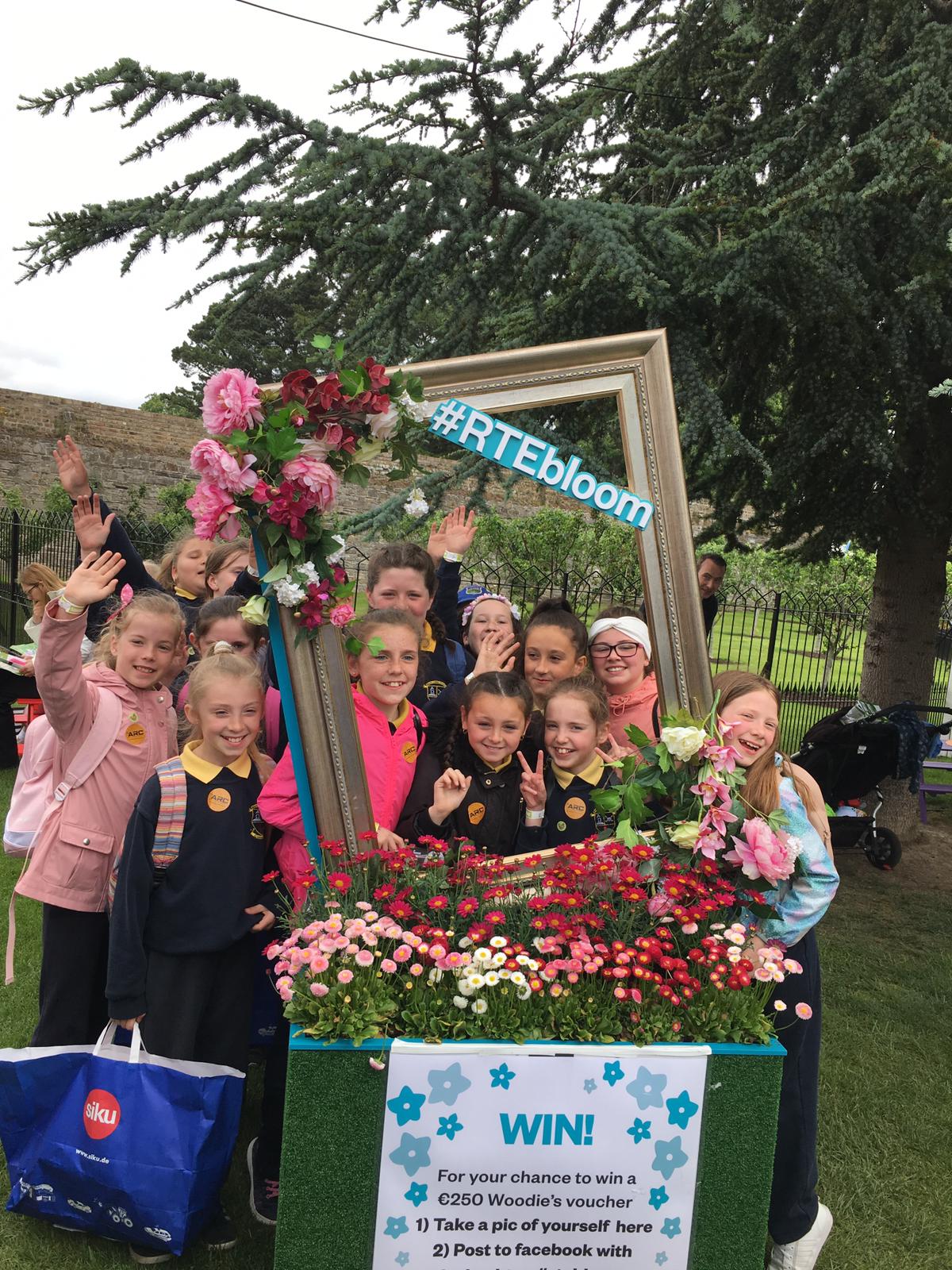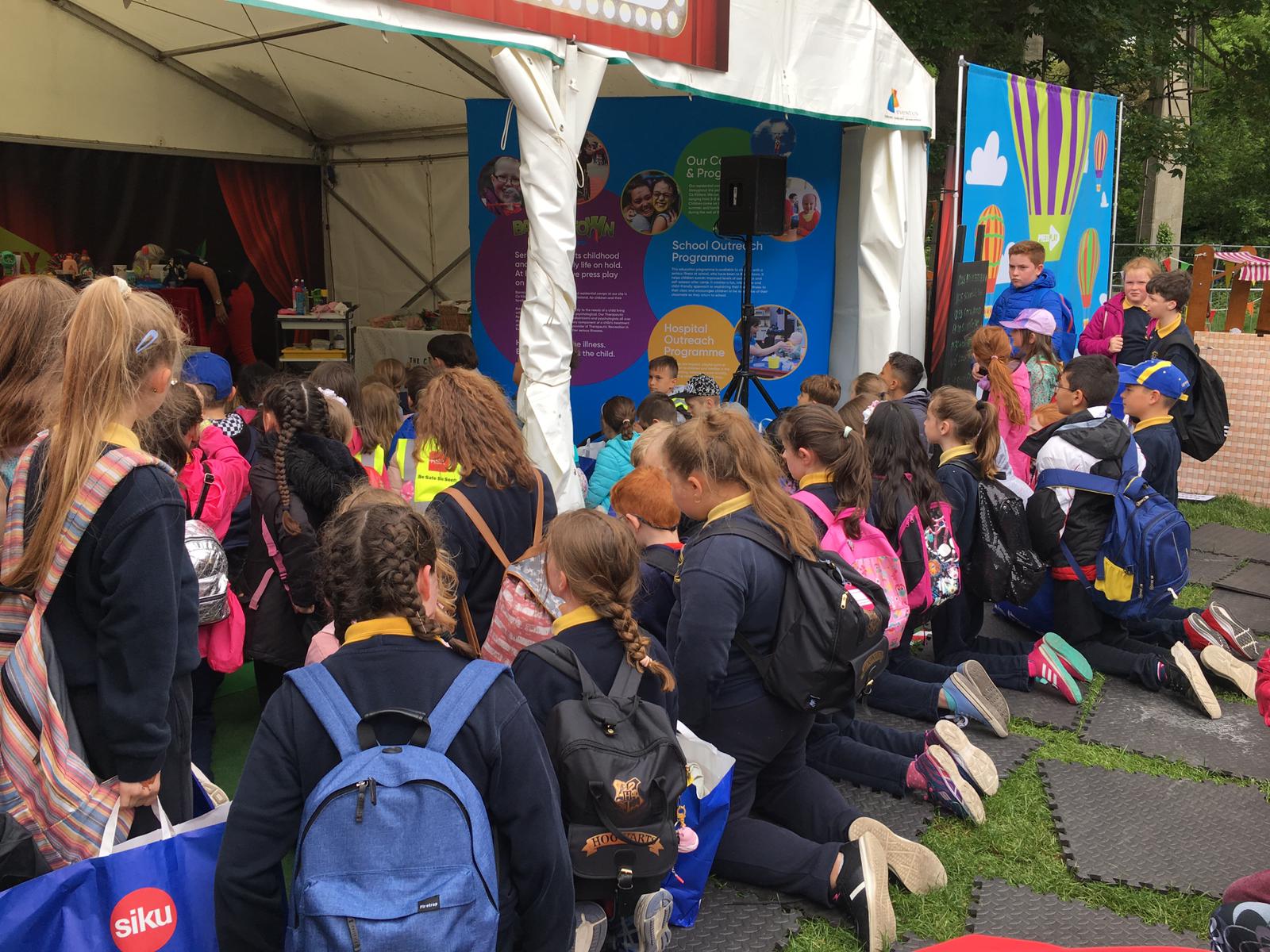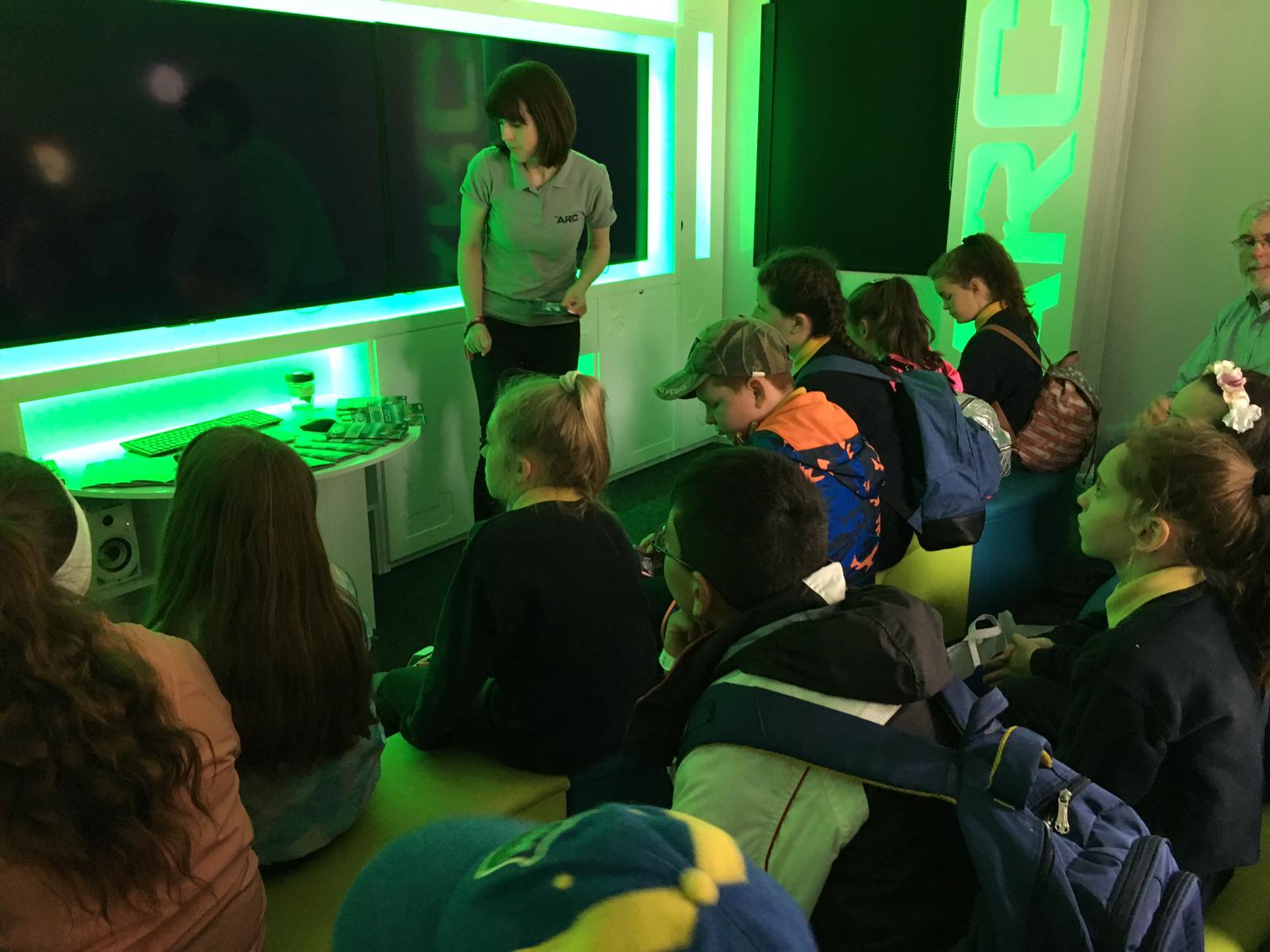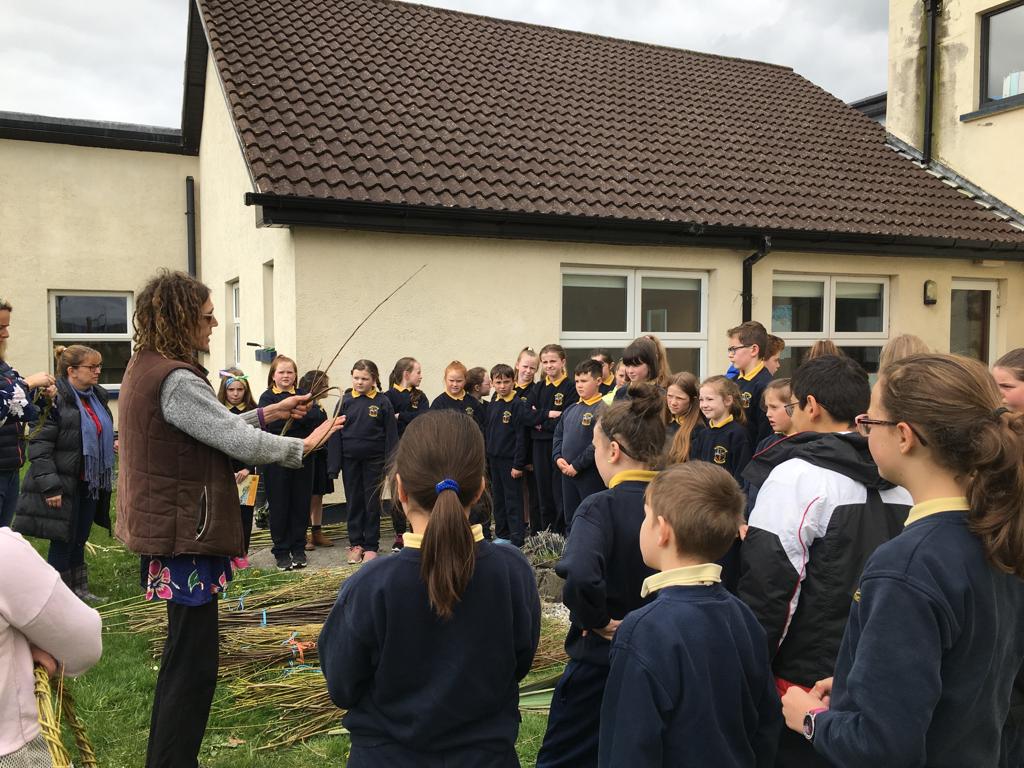 6th Class School Tour: as this was the last ever school tour for our 6th class students we made it their best one ever. This was a two day visit to Belfast where the students took part in snow tubing, footgolf, shopping in the Victoria Centre, food at Nandos, visiting the W5 science exhibition, sleepover in a hostel, and a trip to the Jungle adventure park – which has an unforgettable high wire, zip line, and final leap of faith. The students really bonded on this trip and we hope they look back on it with fond memories in years to come.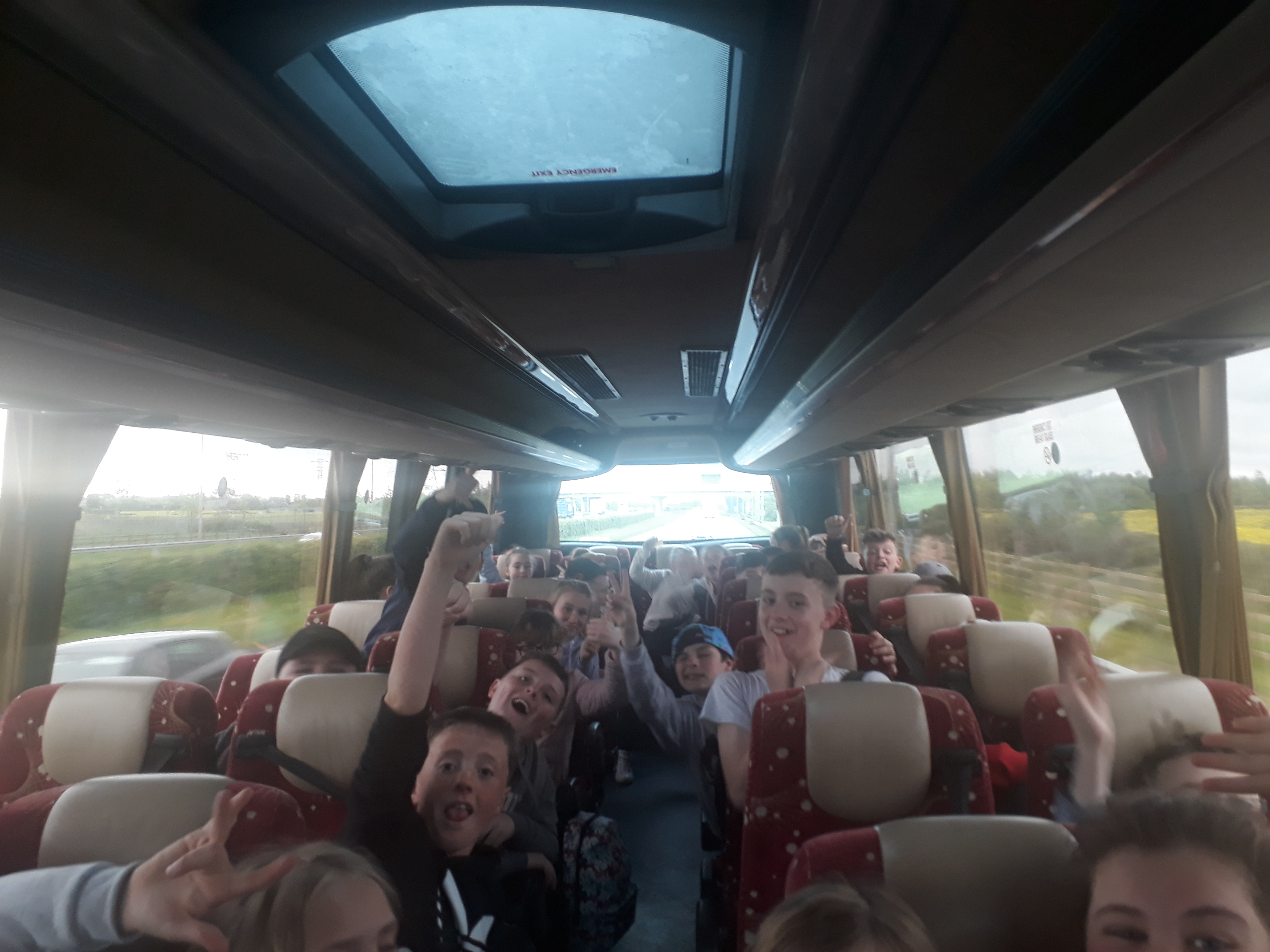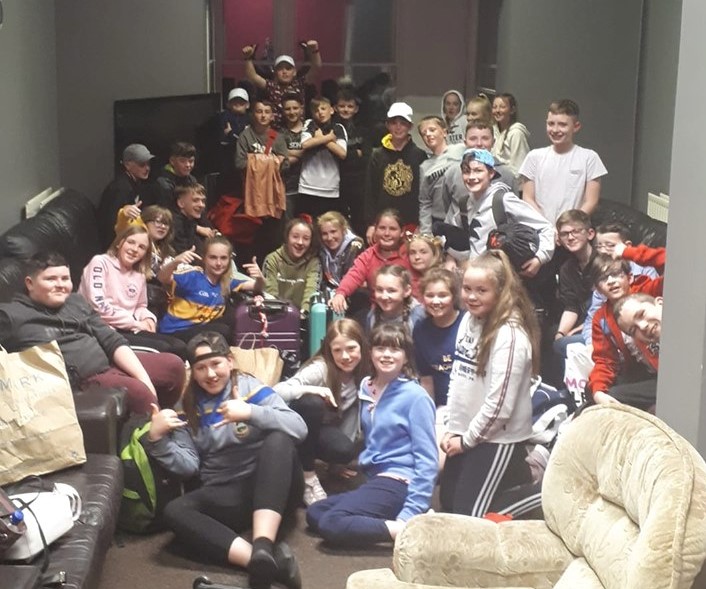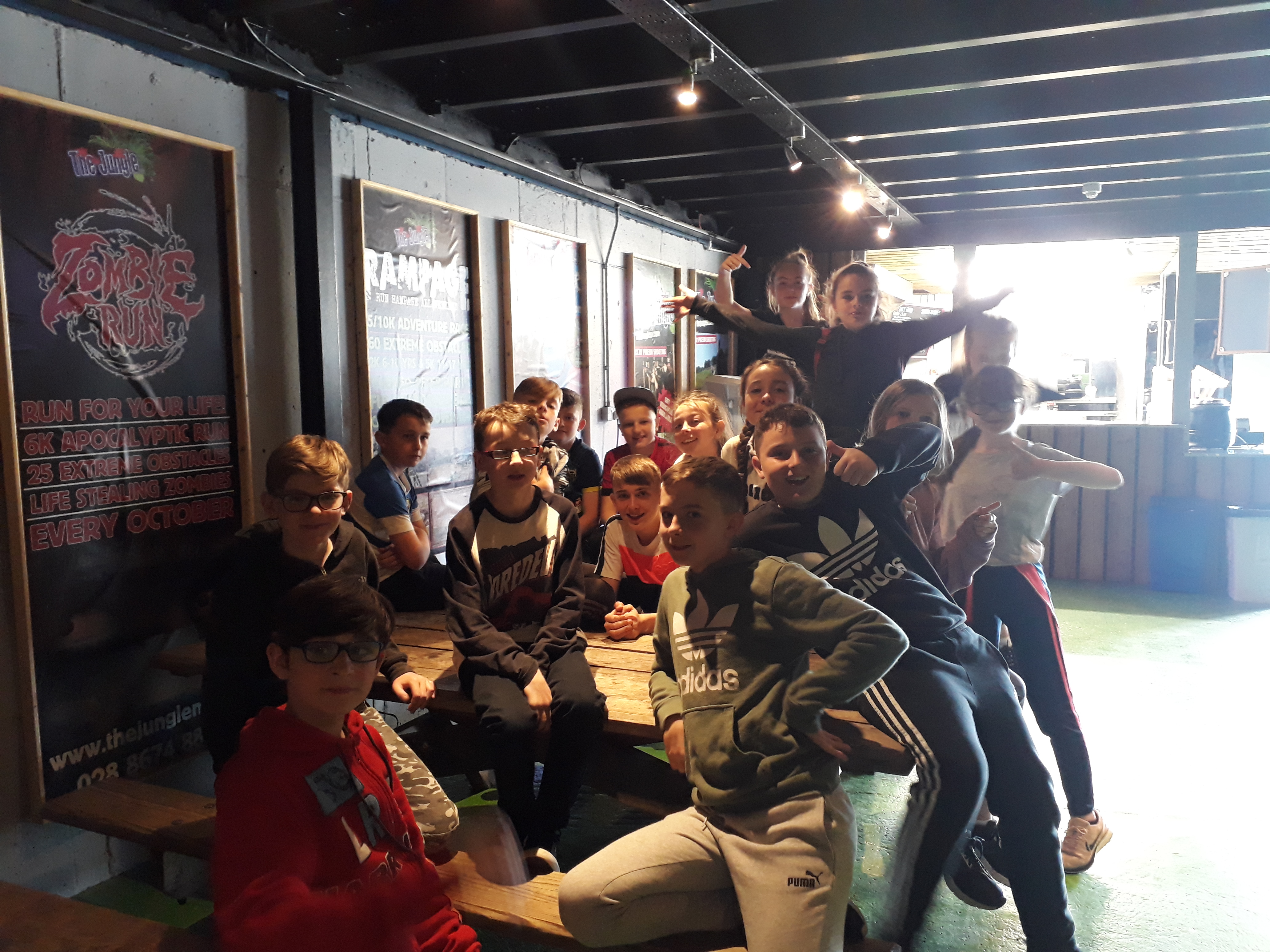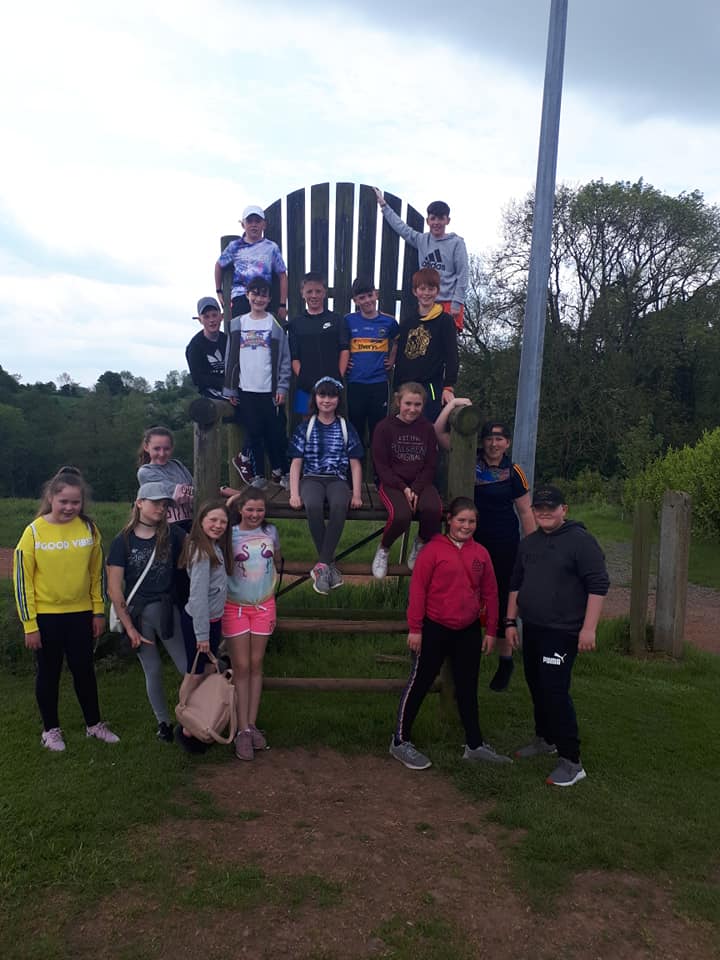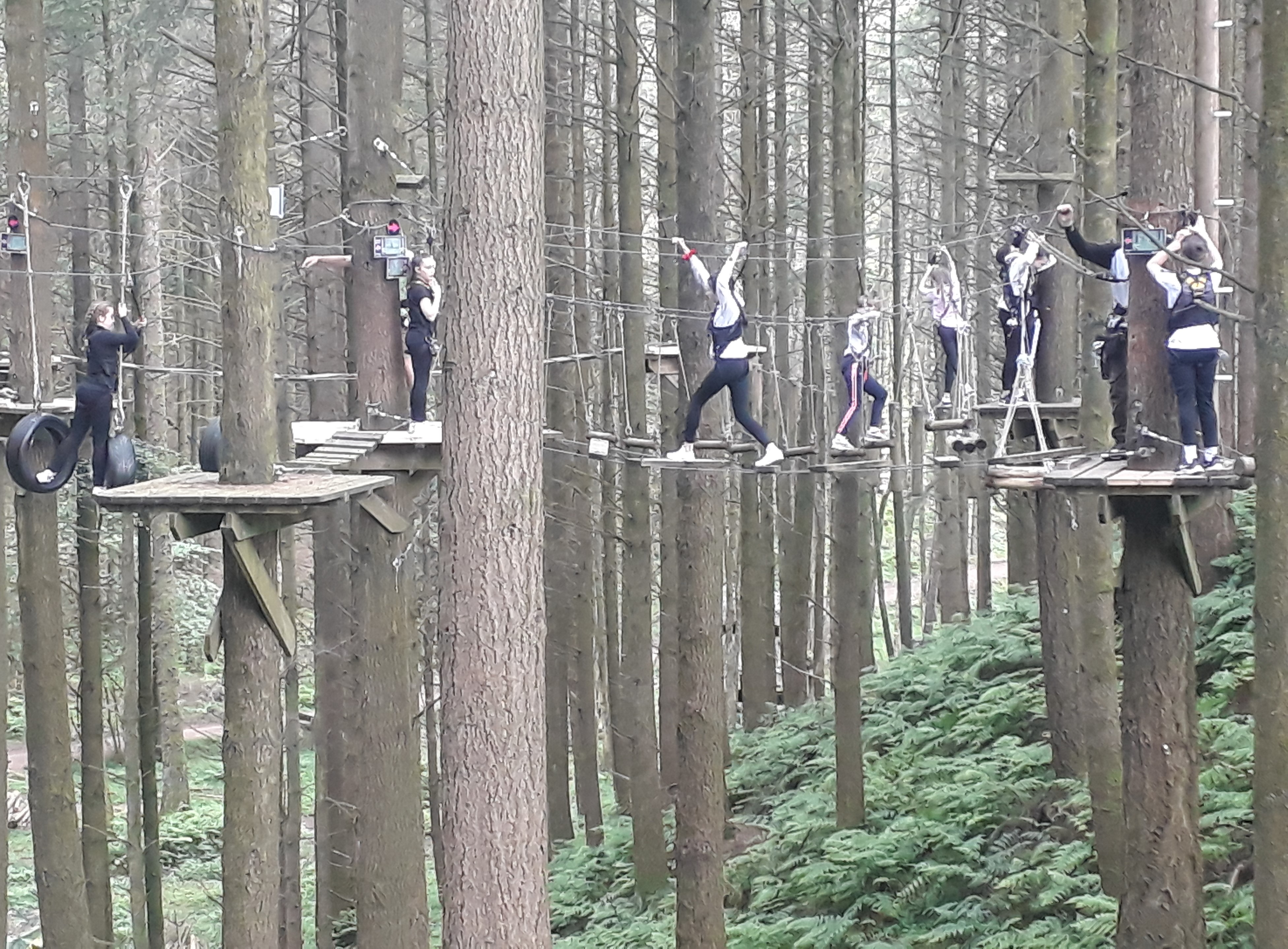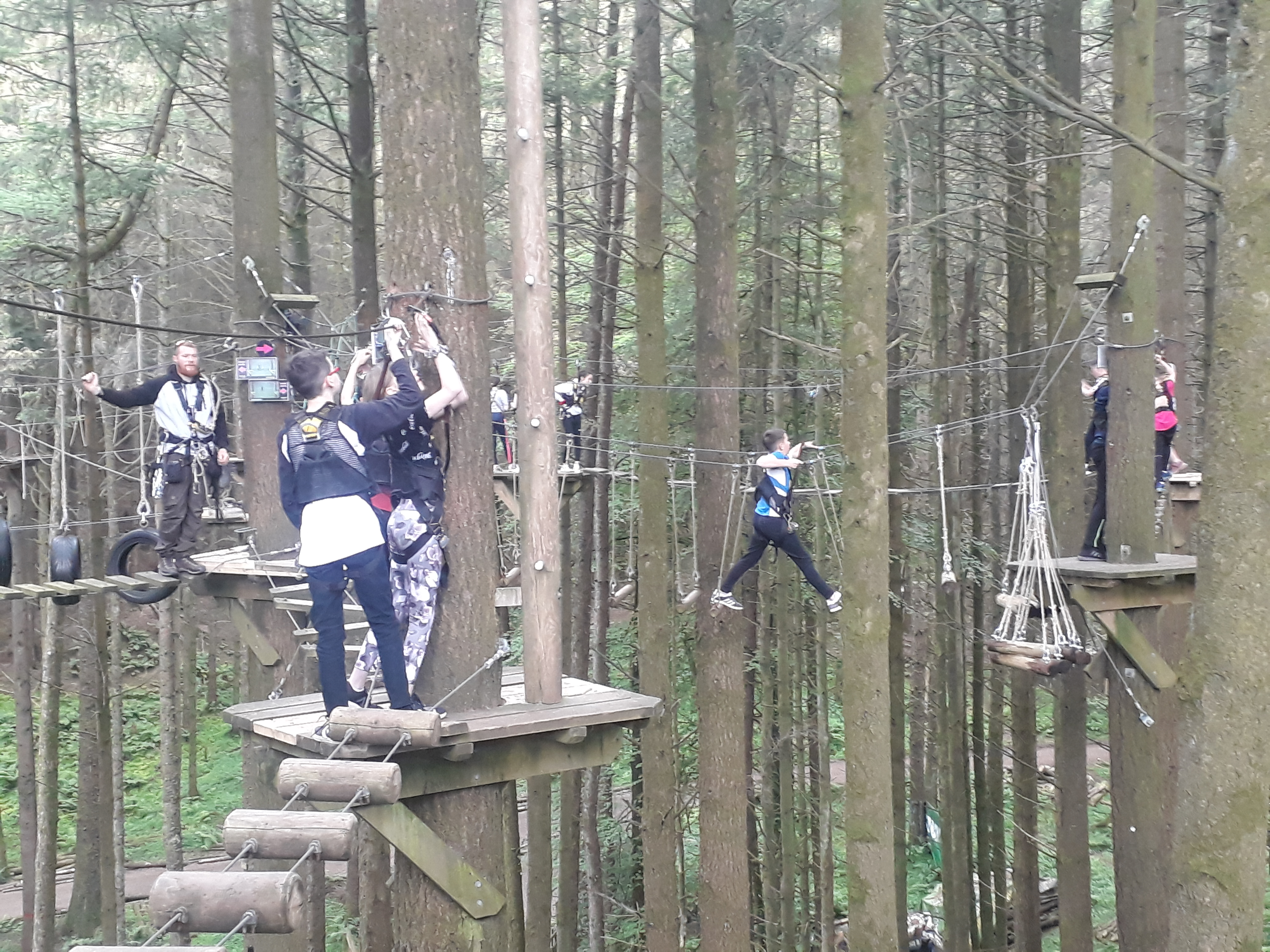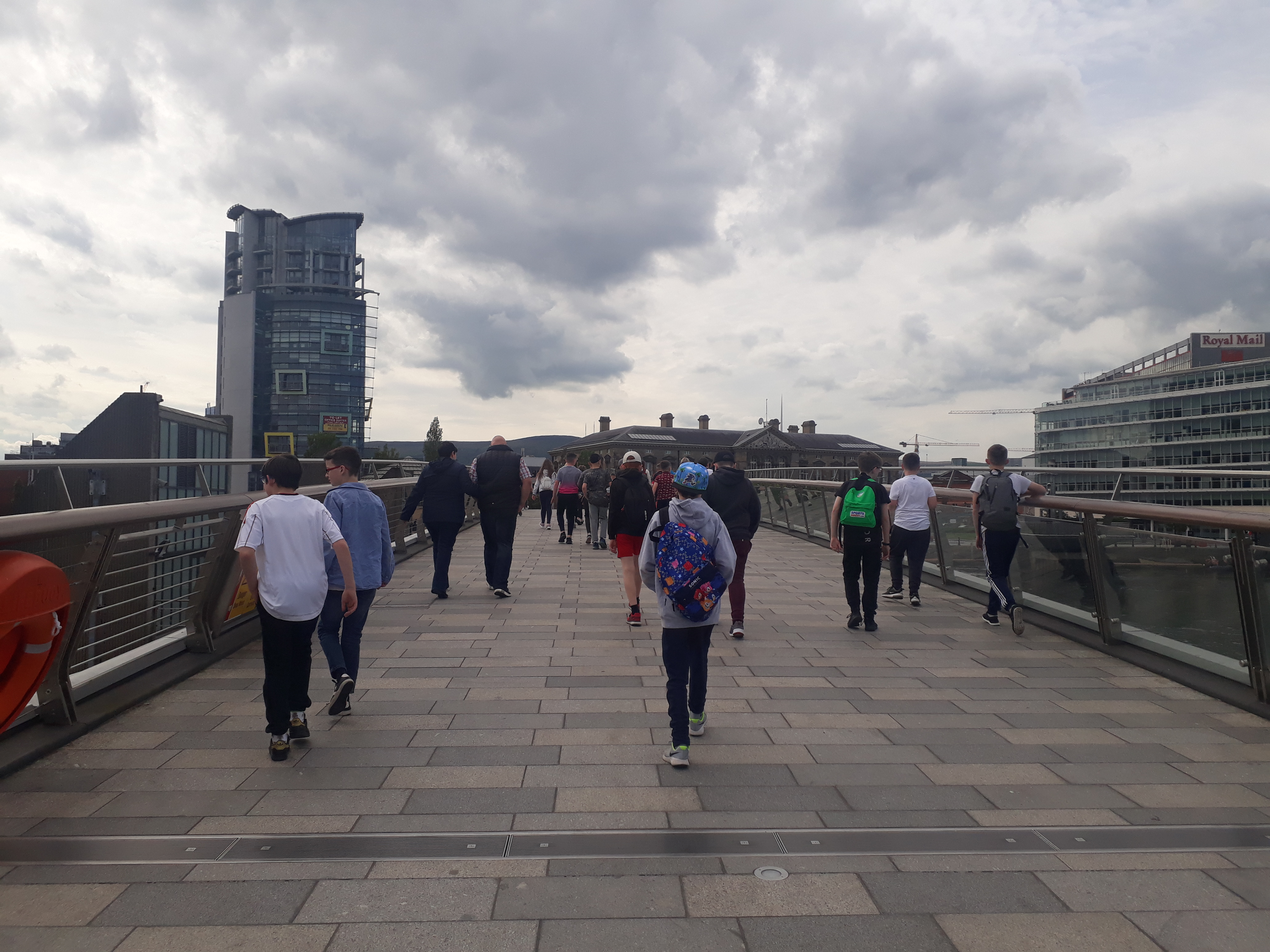 Junior Infant School Tour: both Junior infant classes went on a school tour to Tearaways Pet Farm and Activity Centre. Judging by all the smiling faces they all had a super time!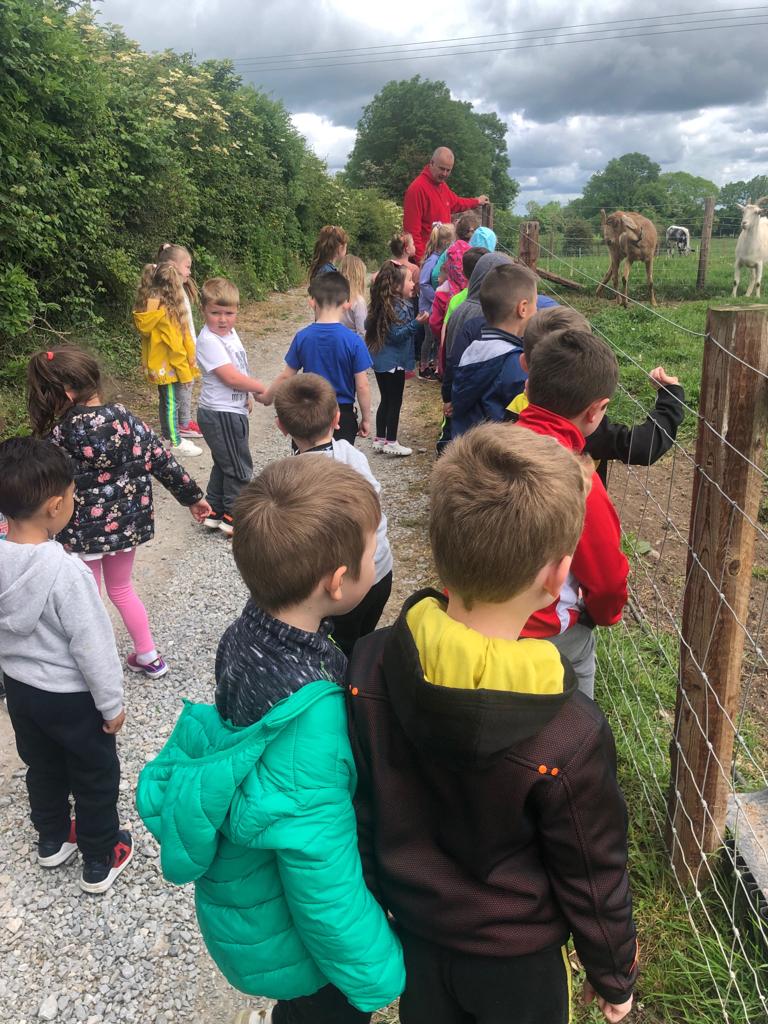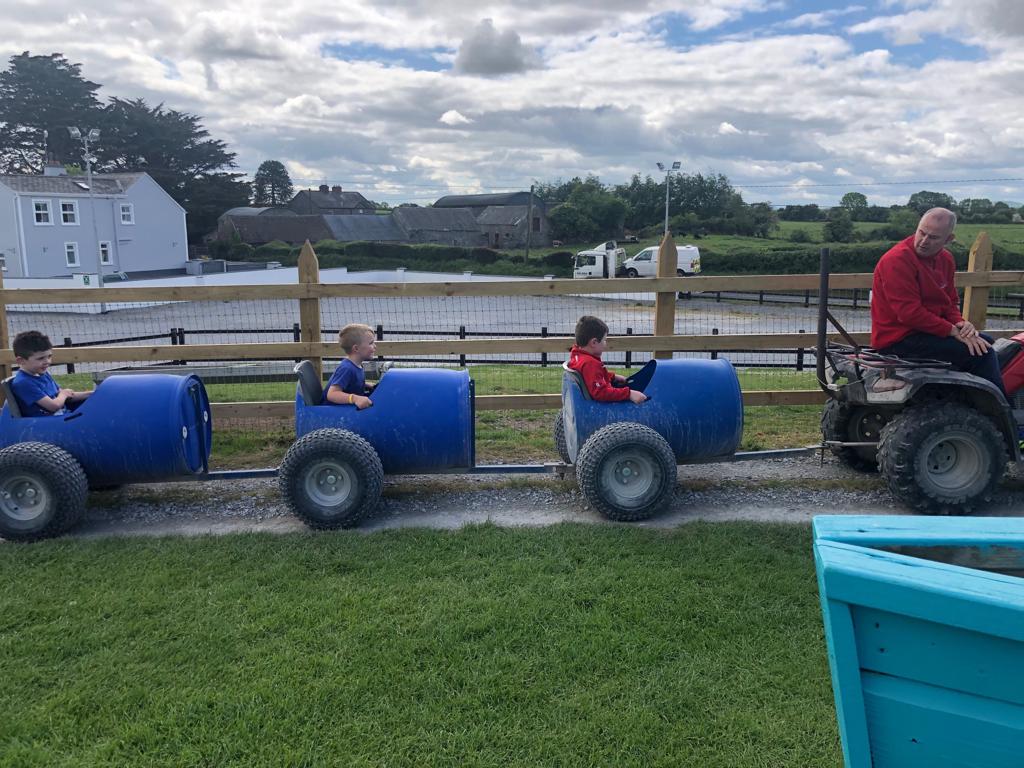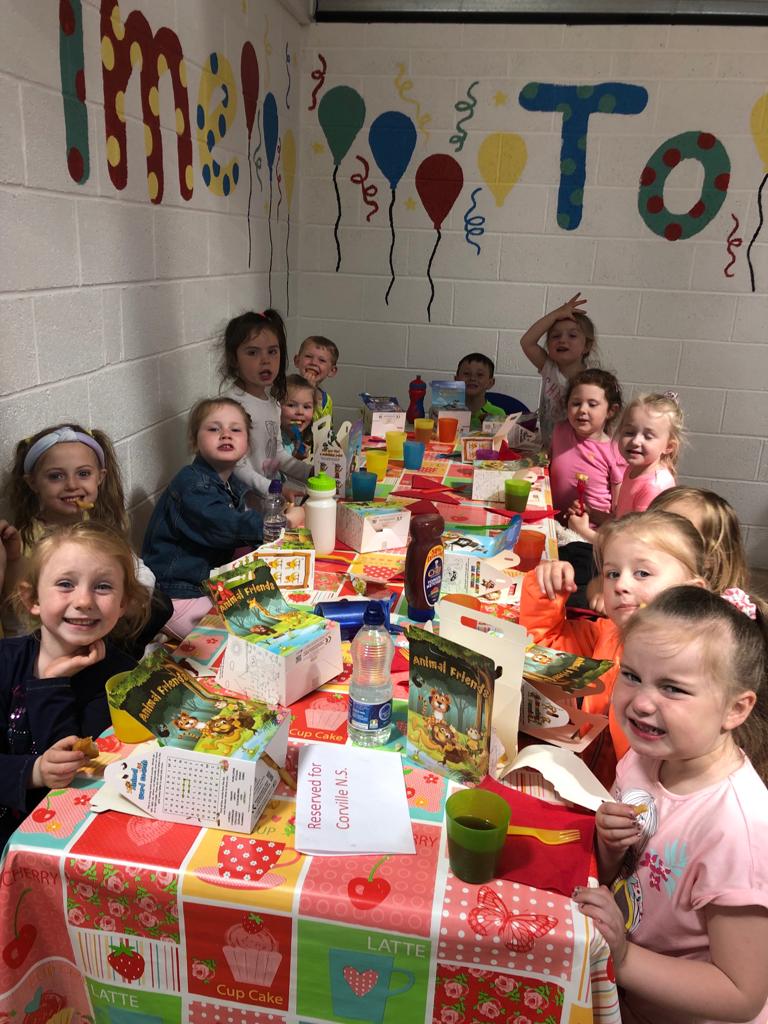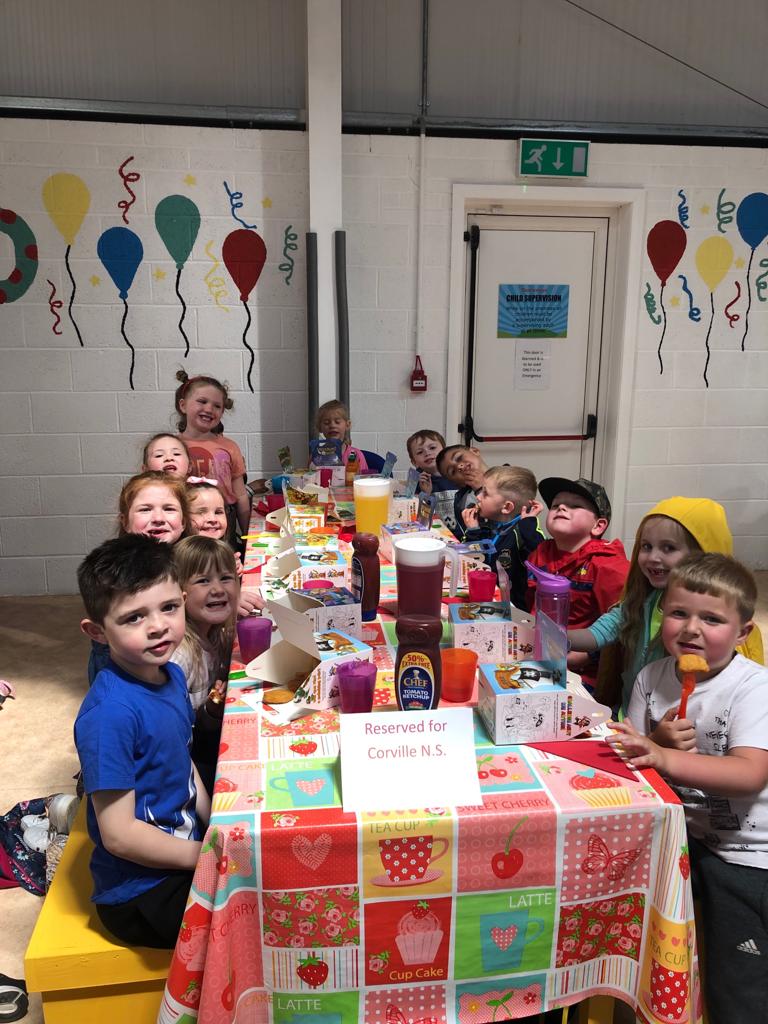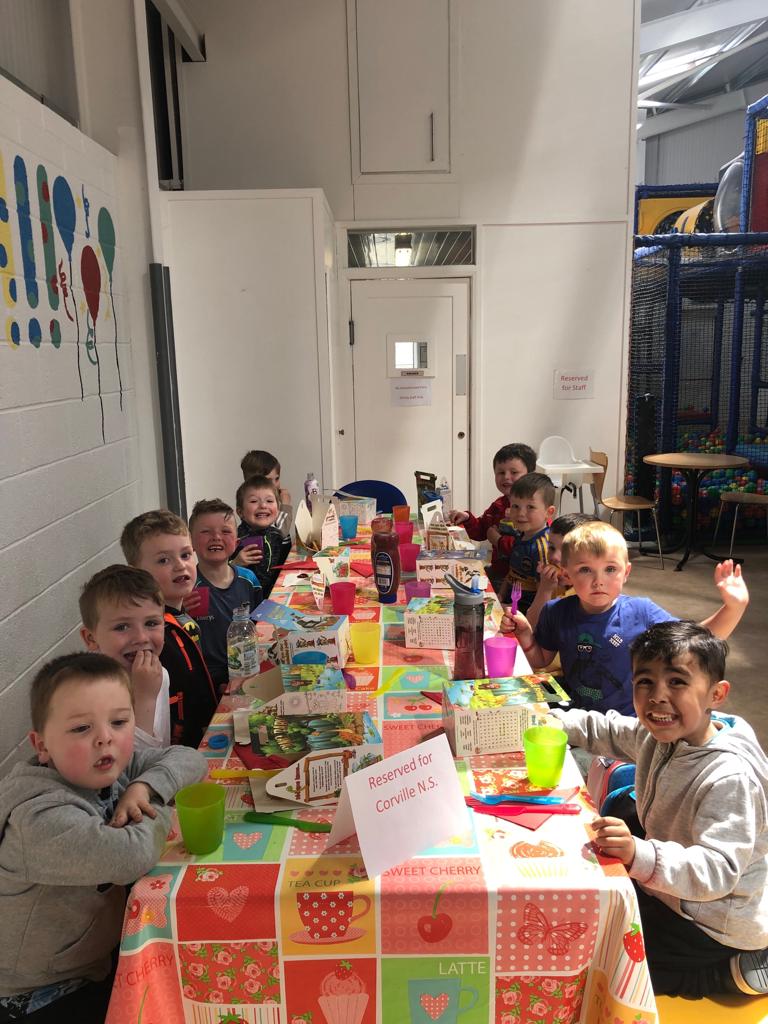 5th Class Art – Diorama Project: Ms. Ryan's 5th class got very creative as they planned their ideal bedroom for an art diorama project. Their finals projects were superb and they showed off each of their designs to the rest of the classes in Corville.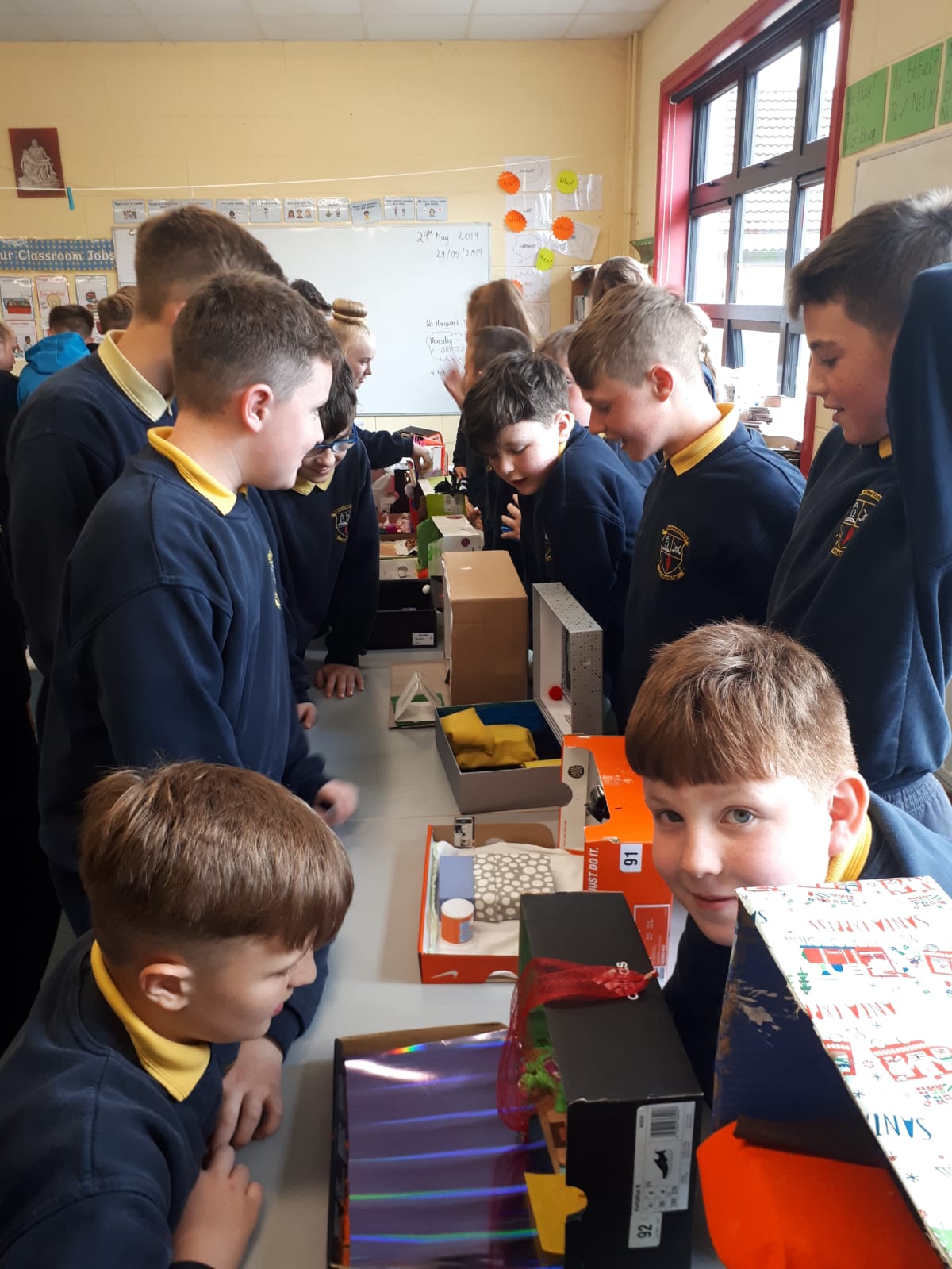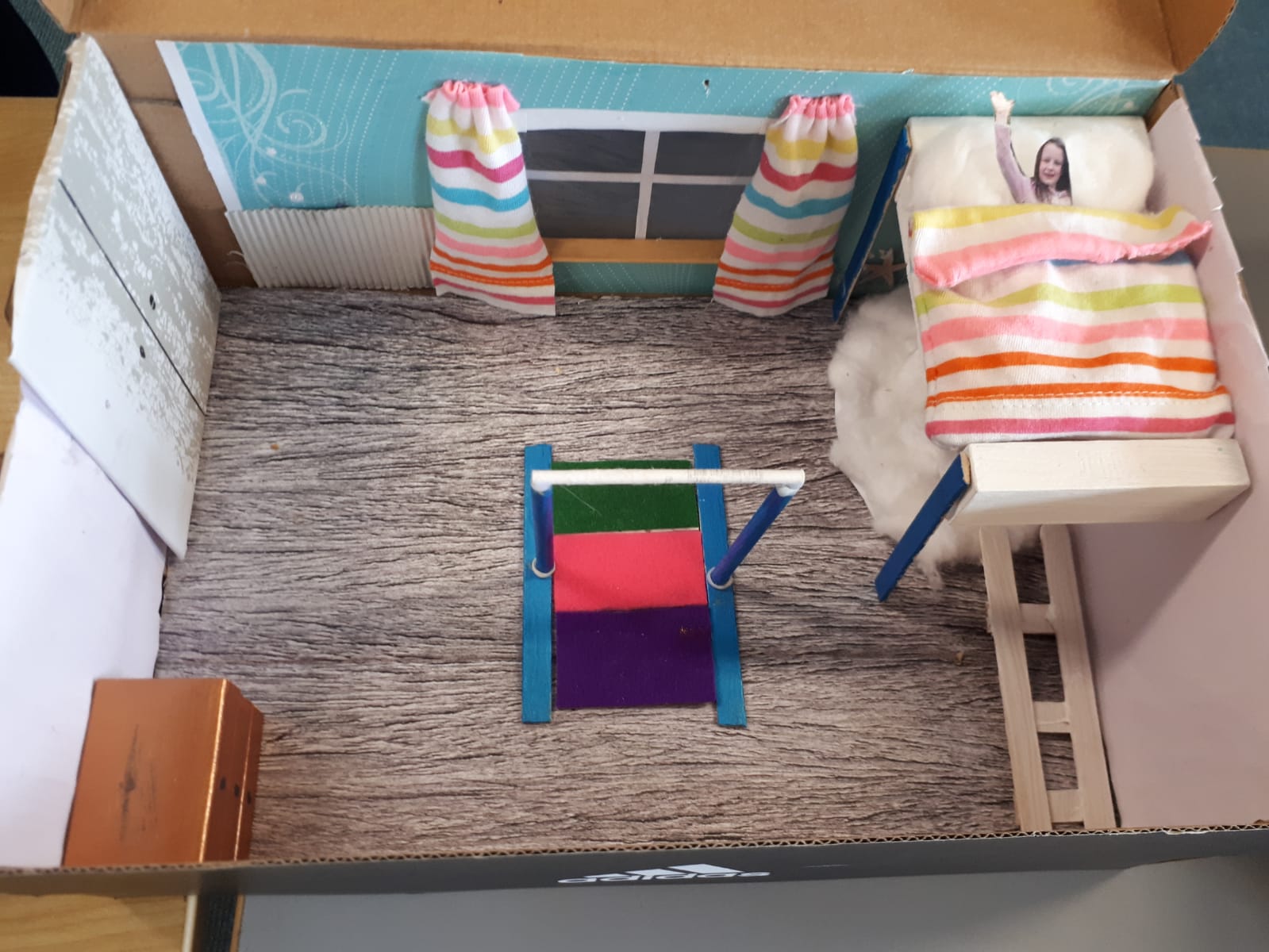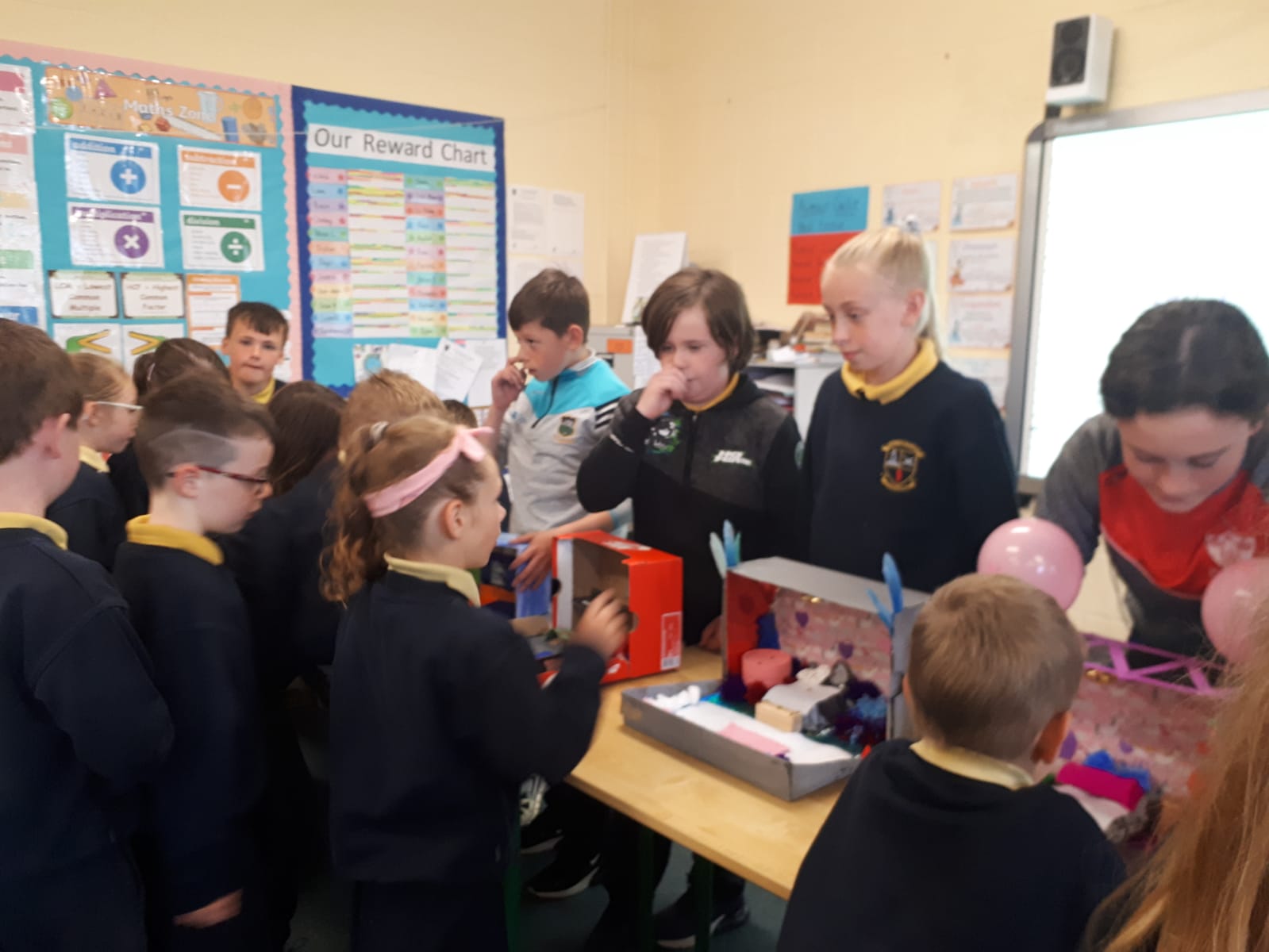 6th Class Blog: Term 3 has been very eventful for 6th class. They are so busy they barely even get time to update their blog! The photos below give you an idea of what they have been getting up to.
To follow this year's 6th class blog – click here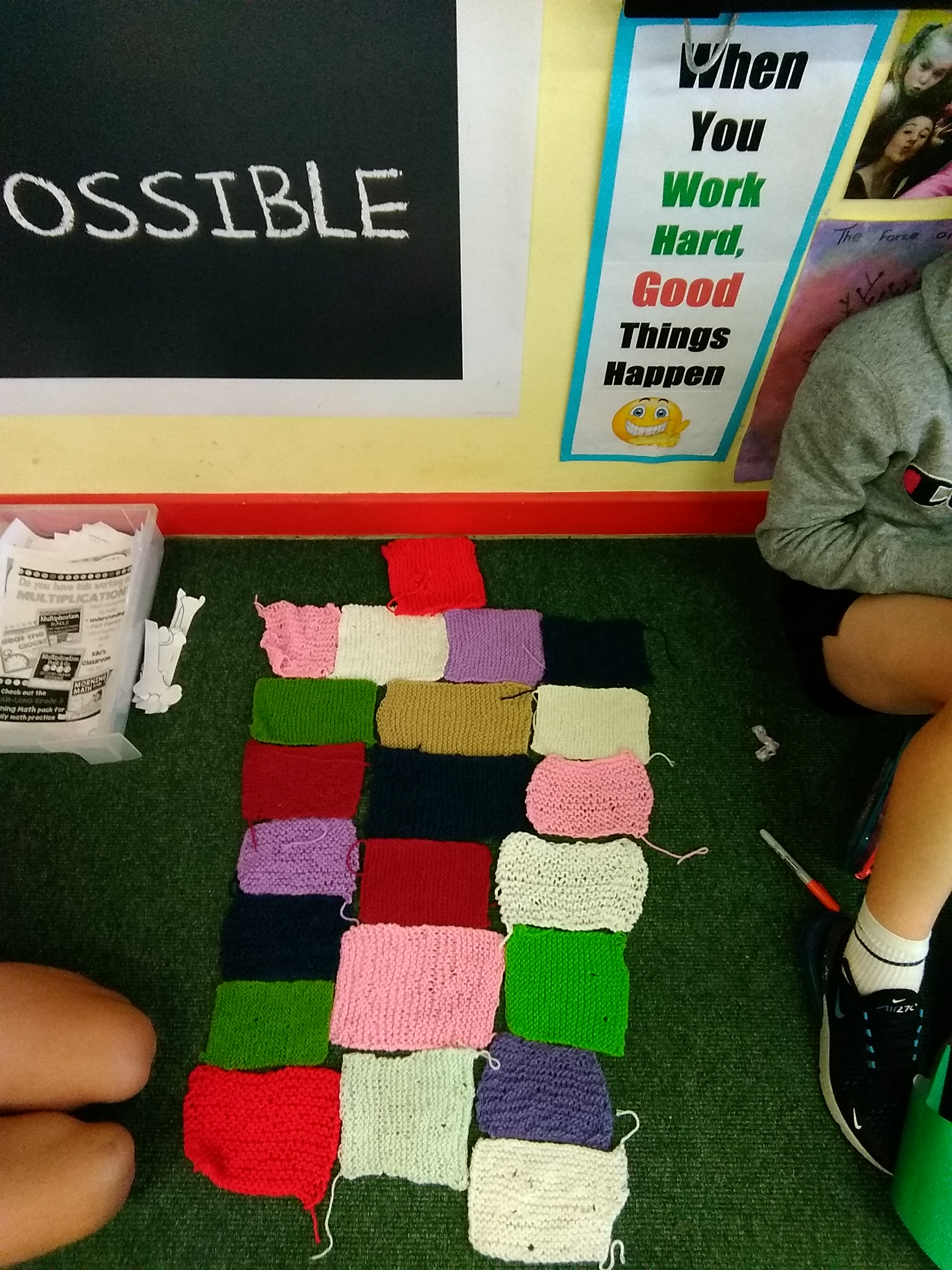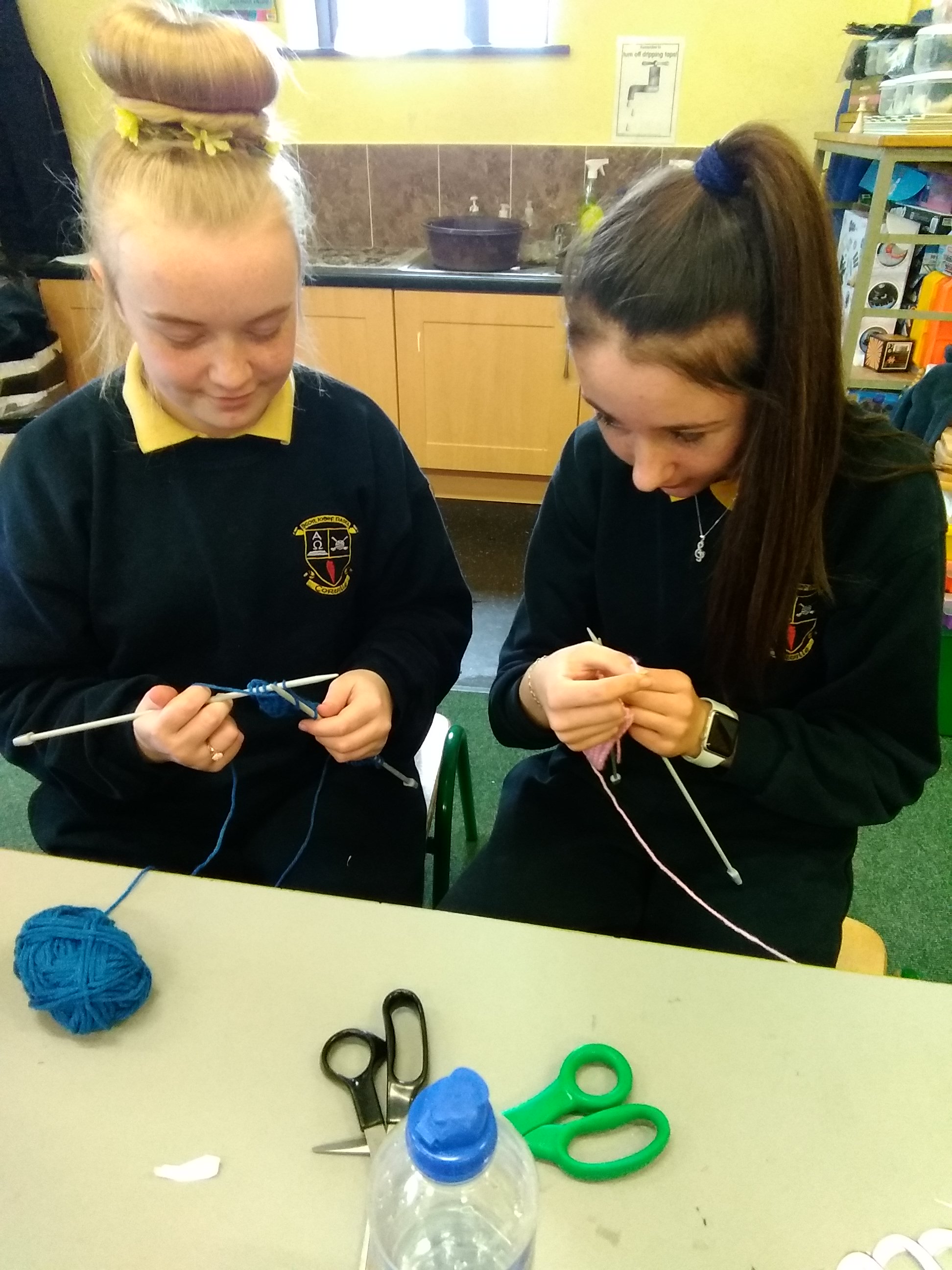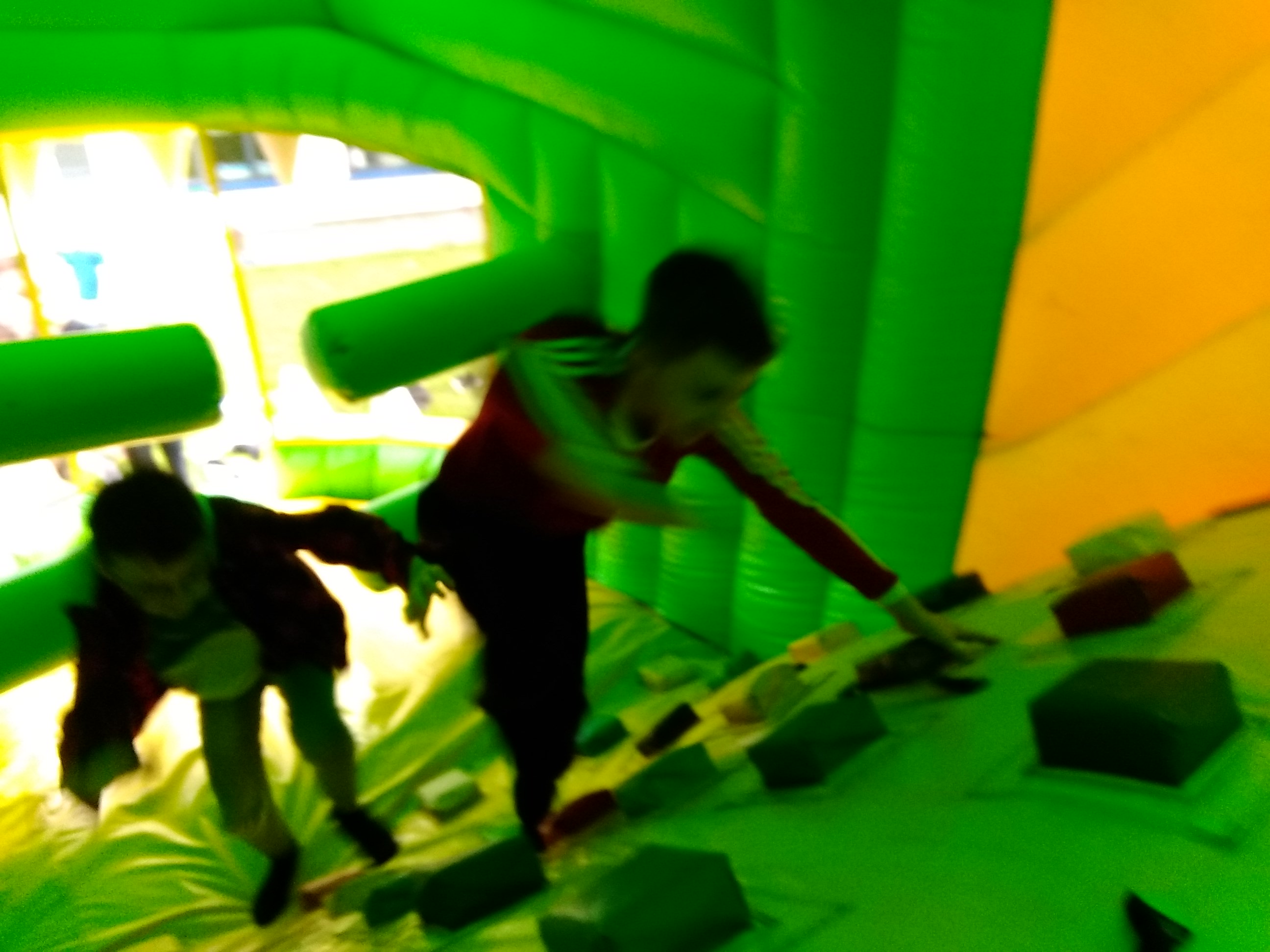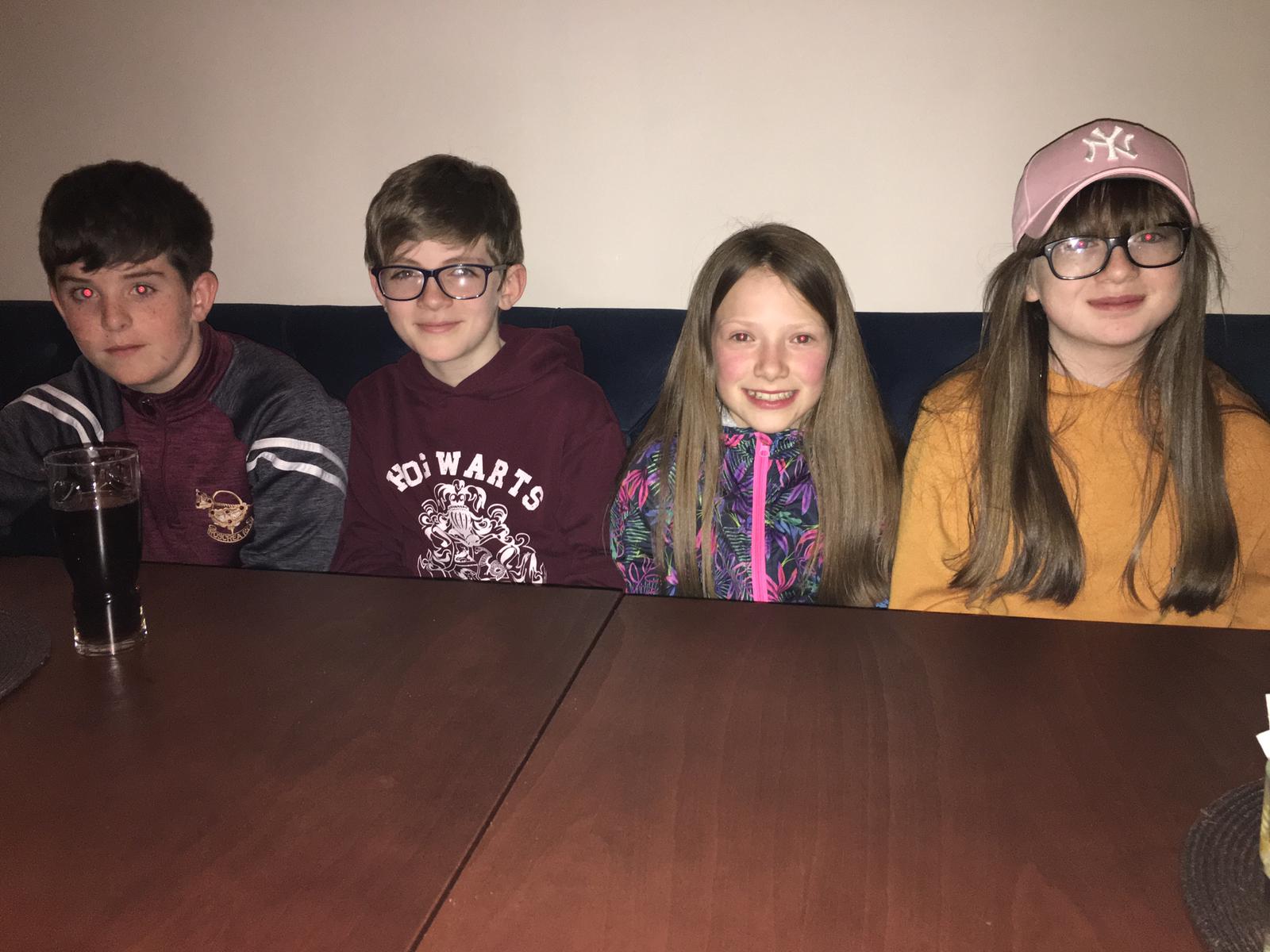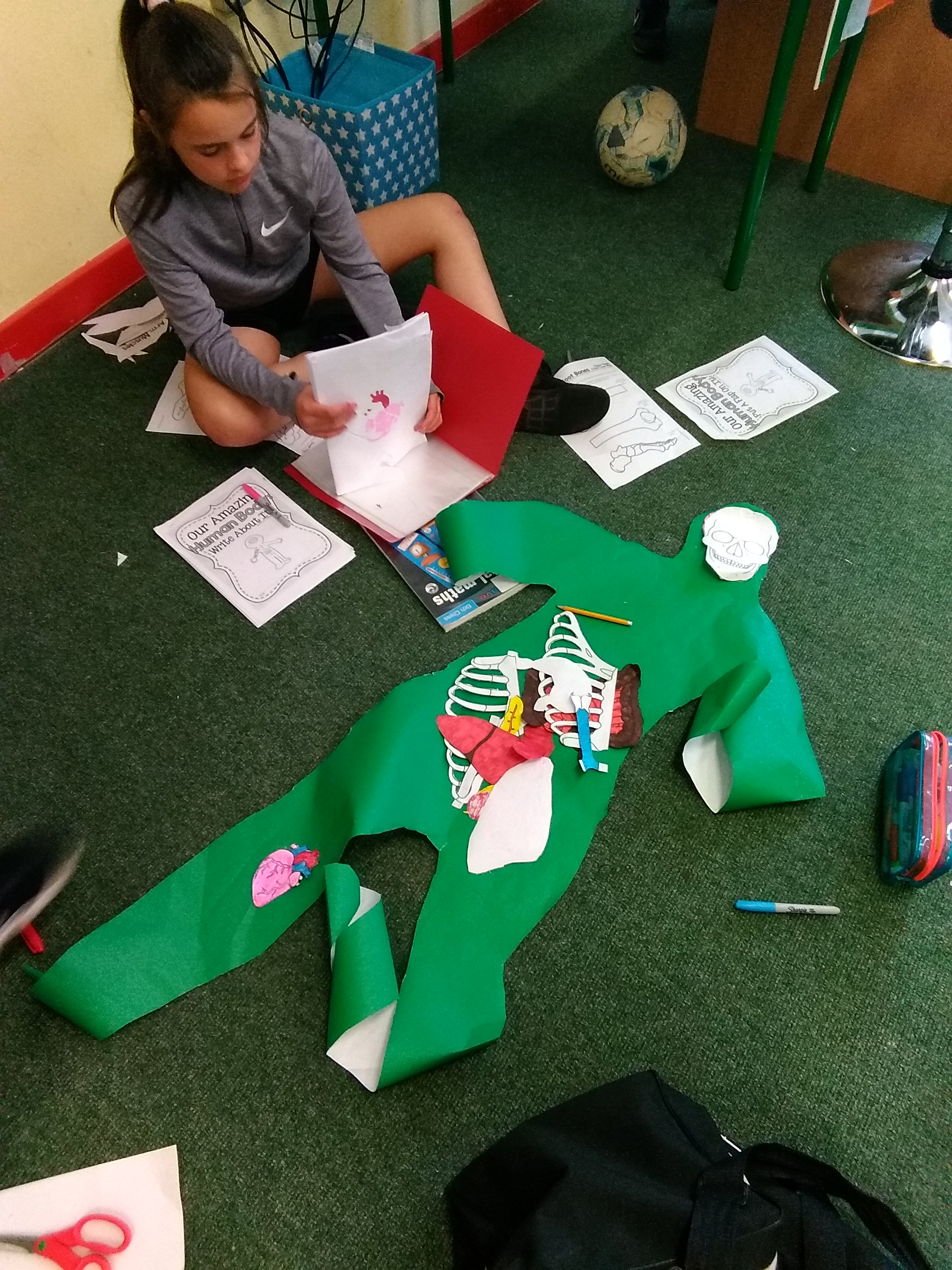 Assembly Performances: on Friday we had 3rd class and dancers from senior infants on stage.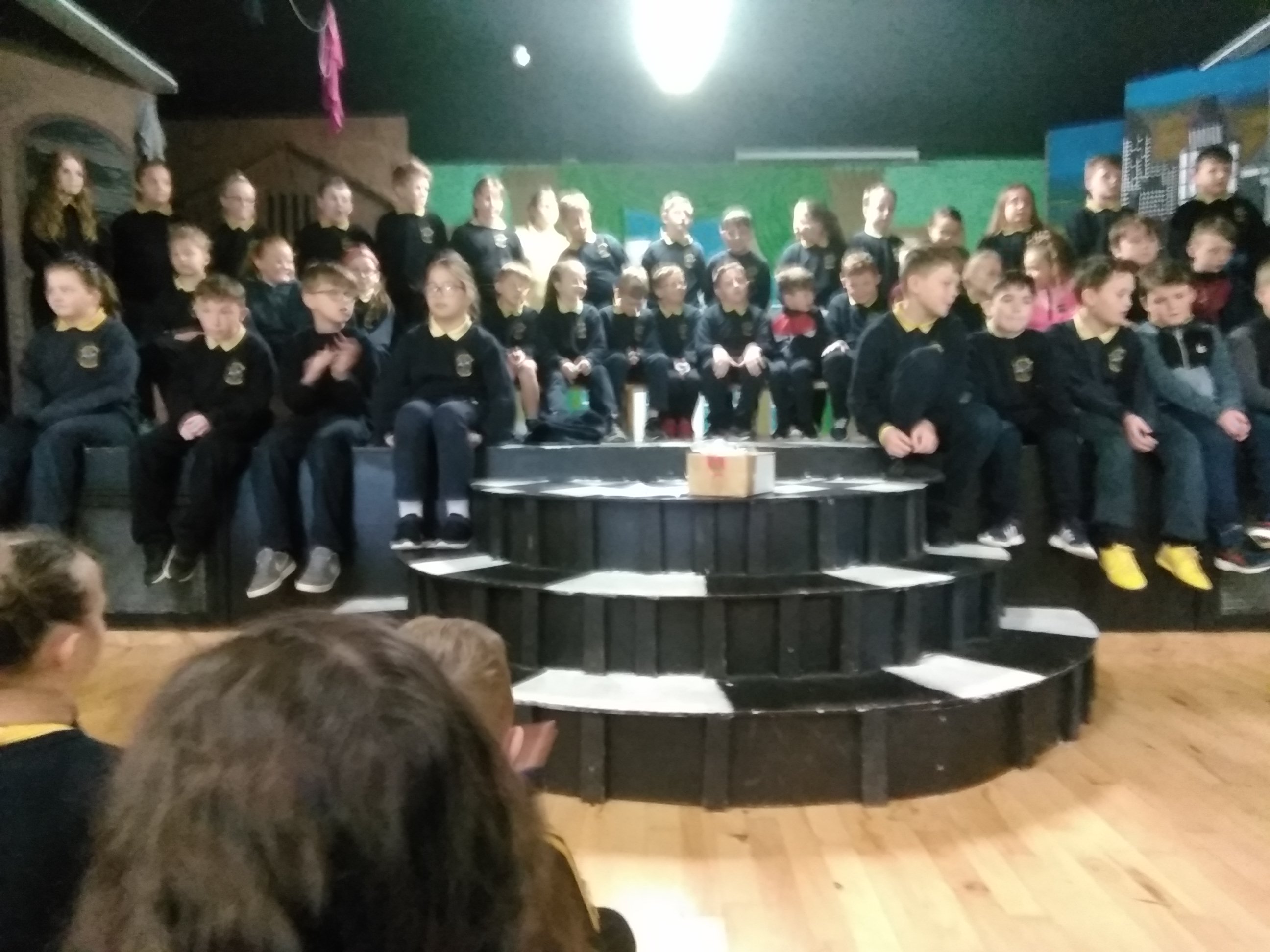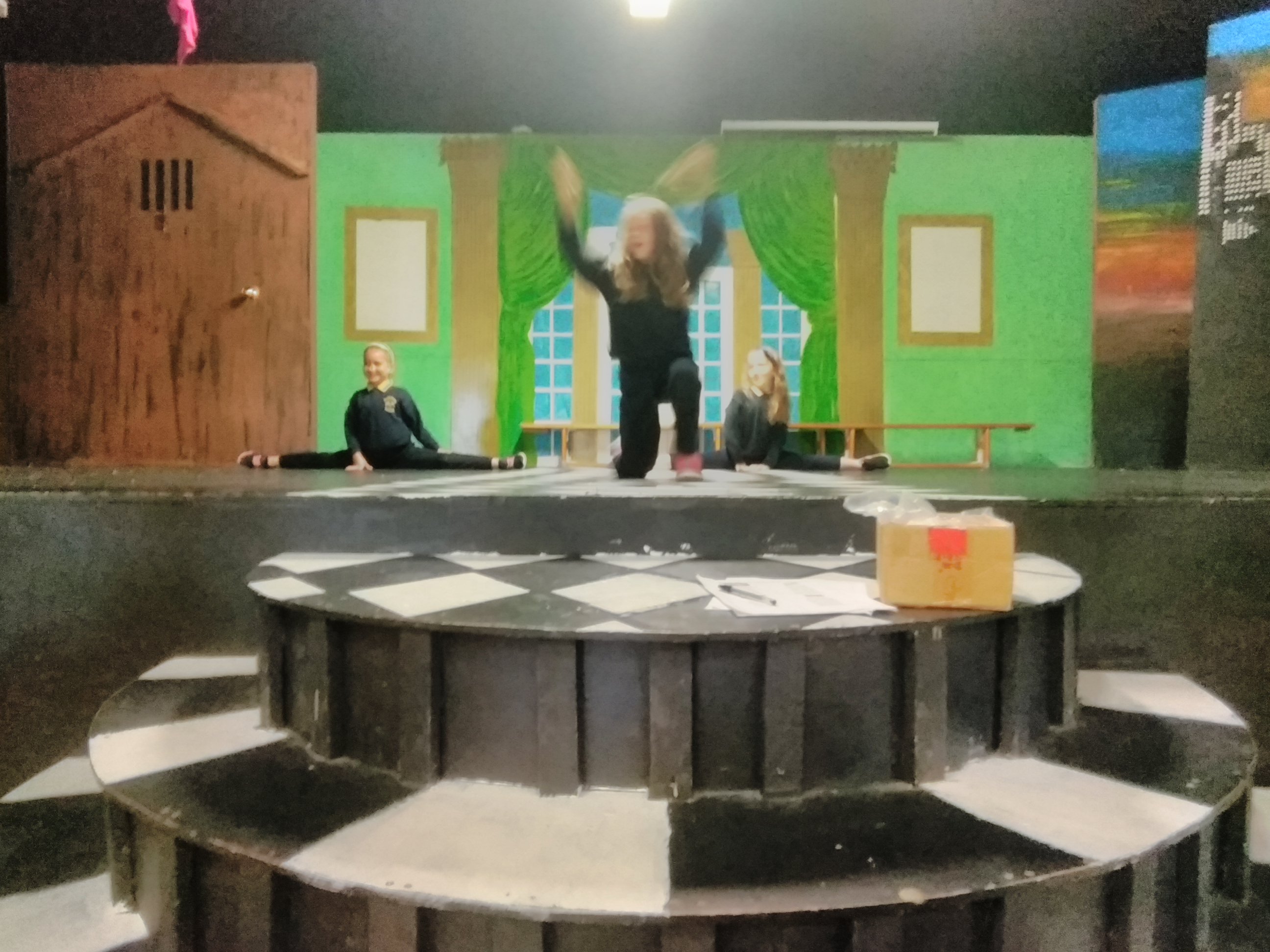 Other Projects: walking around the school you always see a multitude of art / science / geography / history projects on the walls. It reflects the great work being done in each class room. Here were some of the latest work on the walls from Junior Infants up to 6th Class.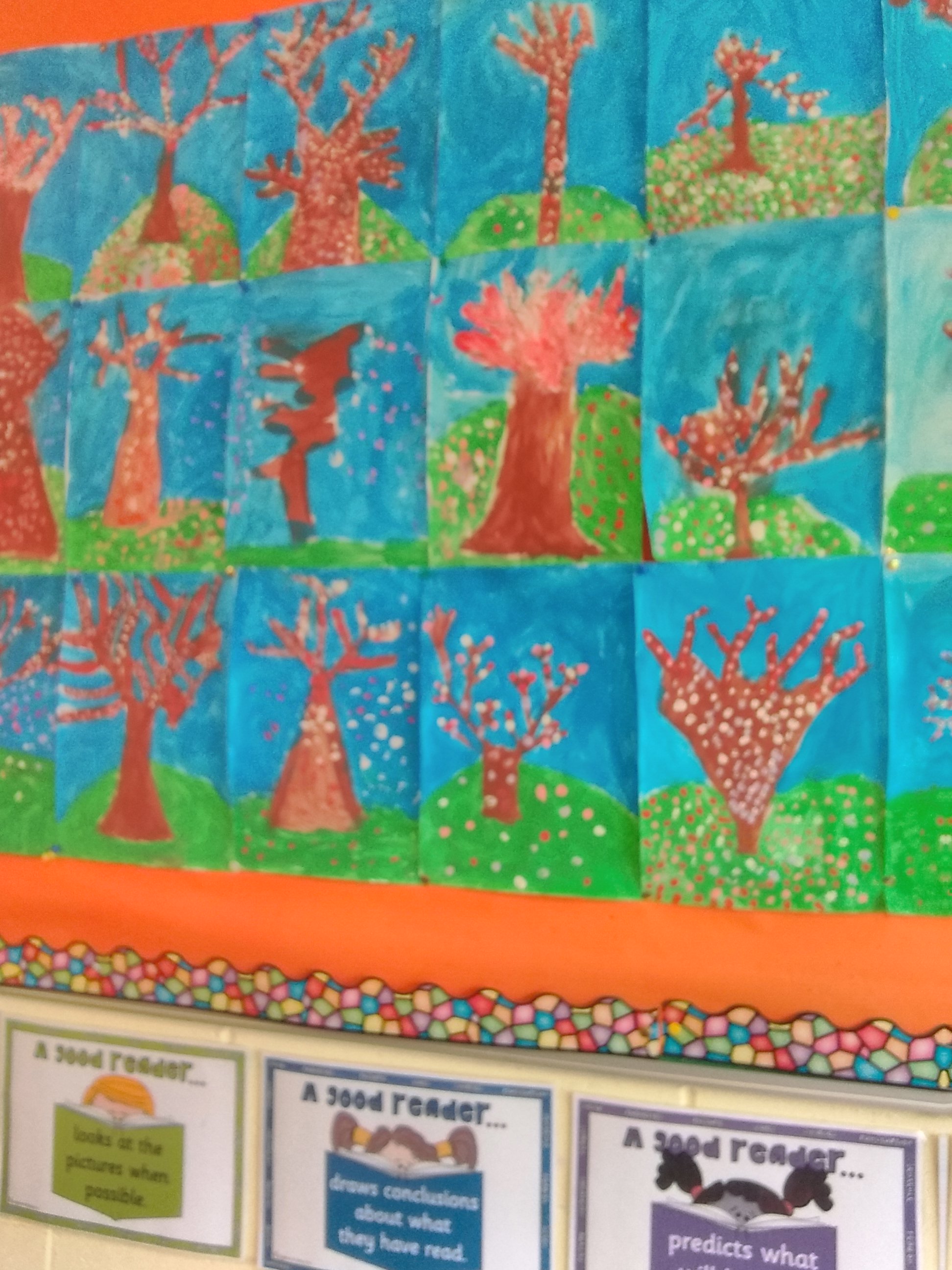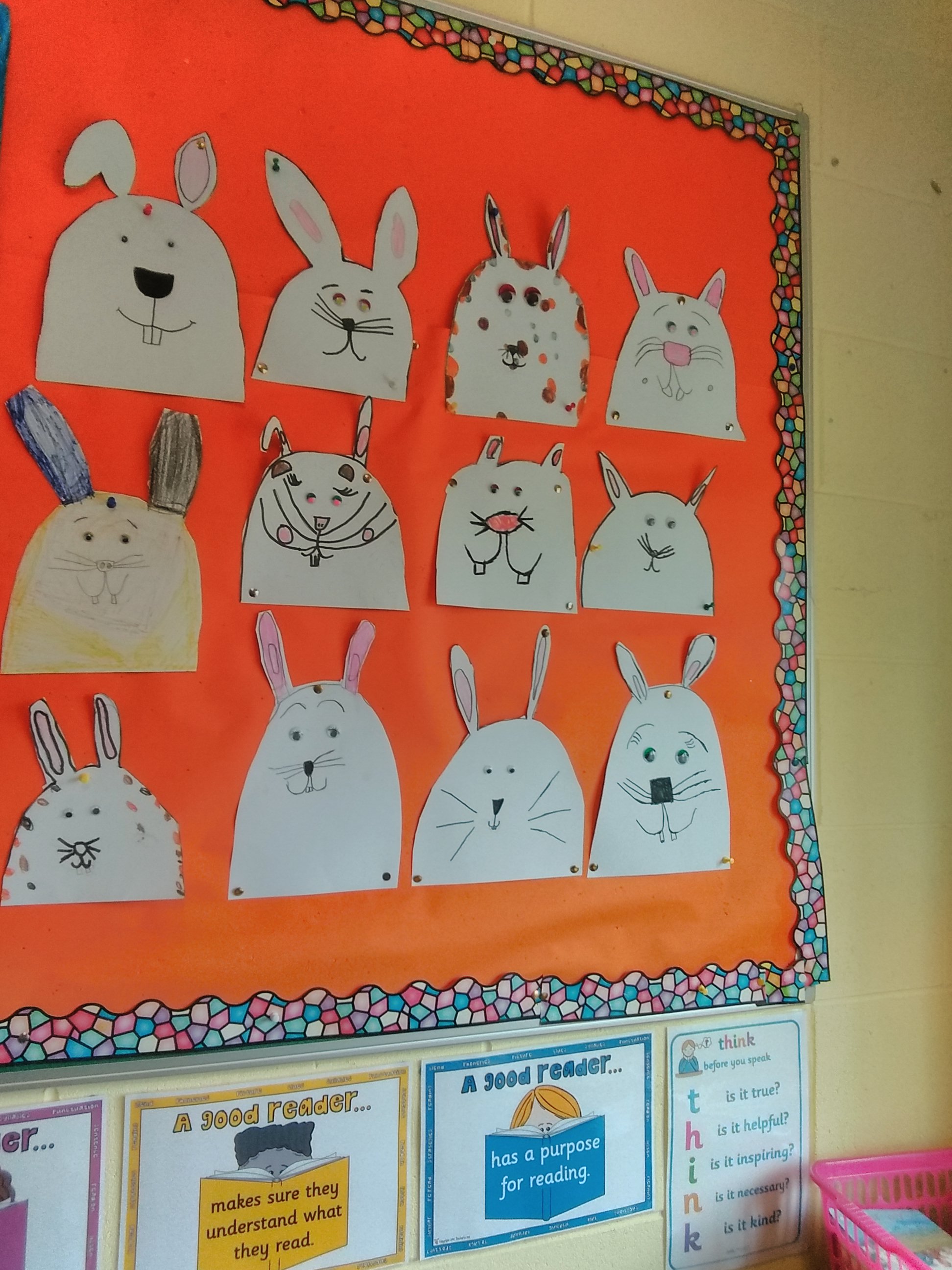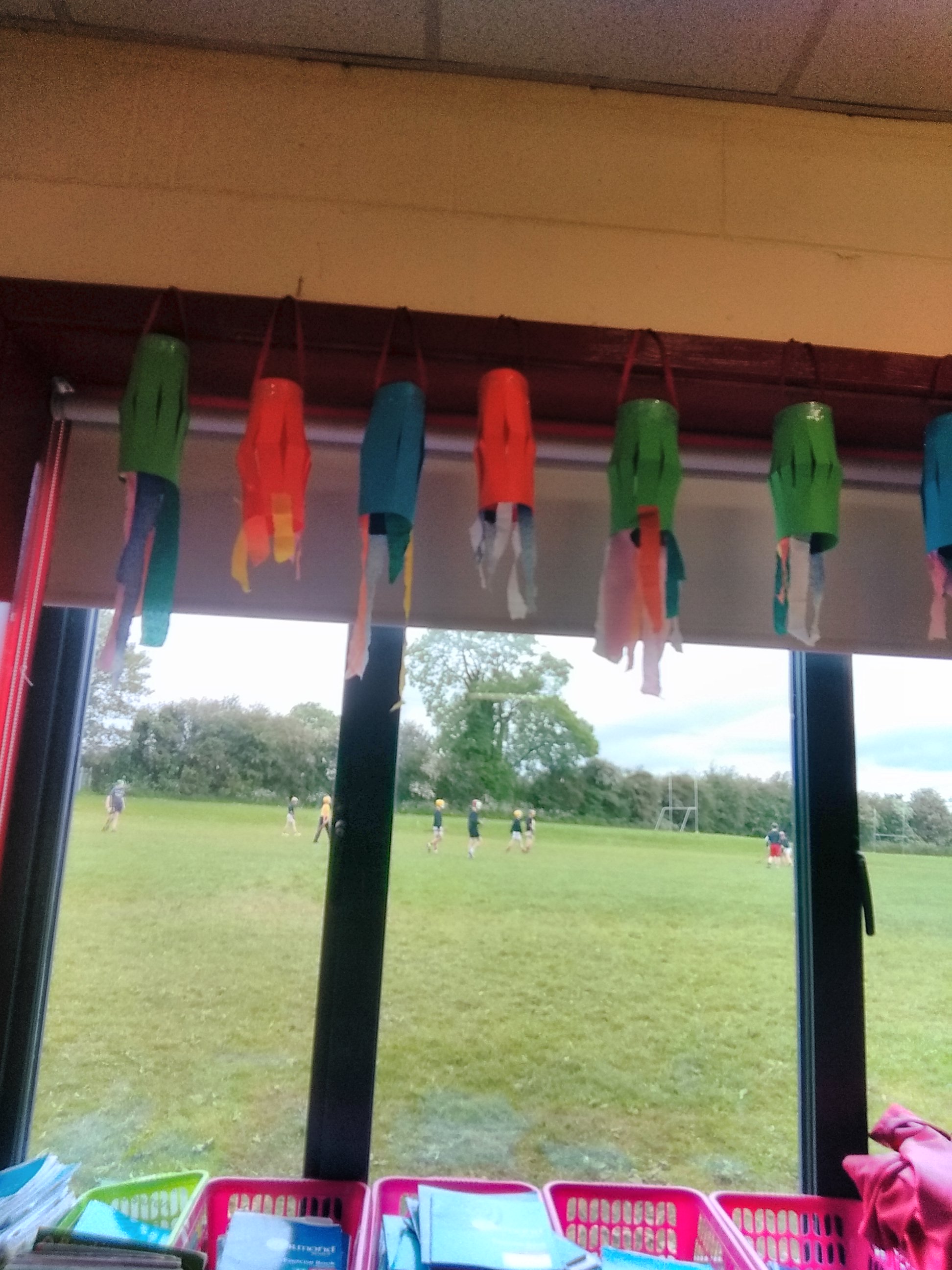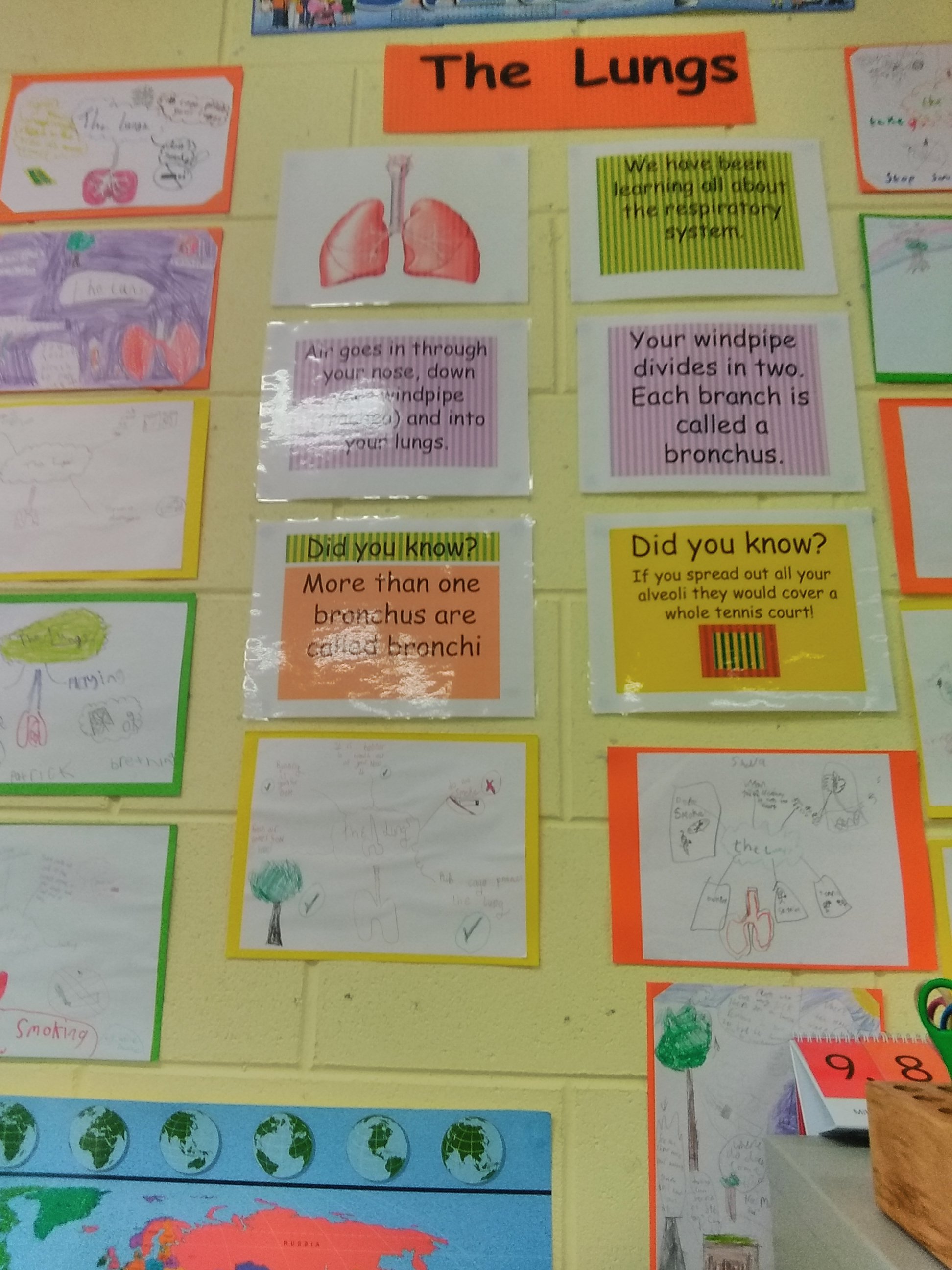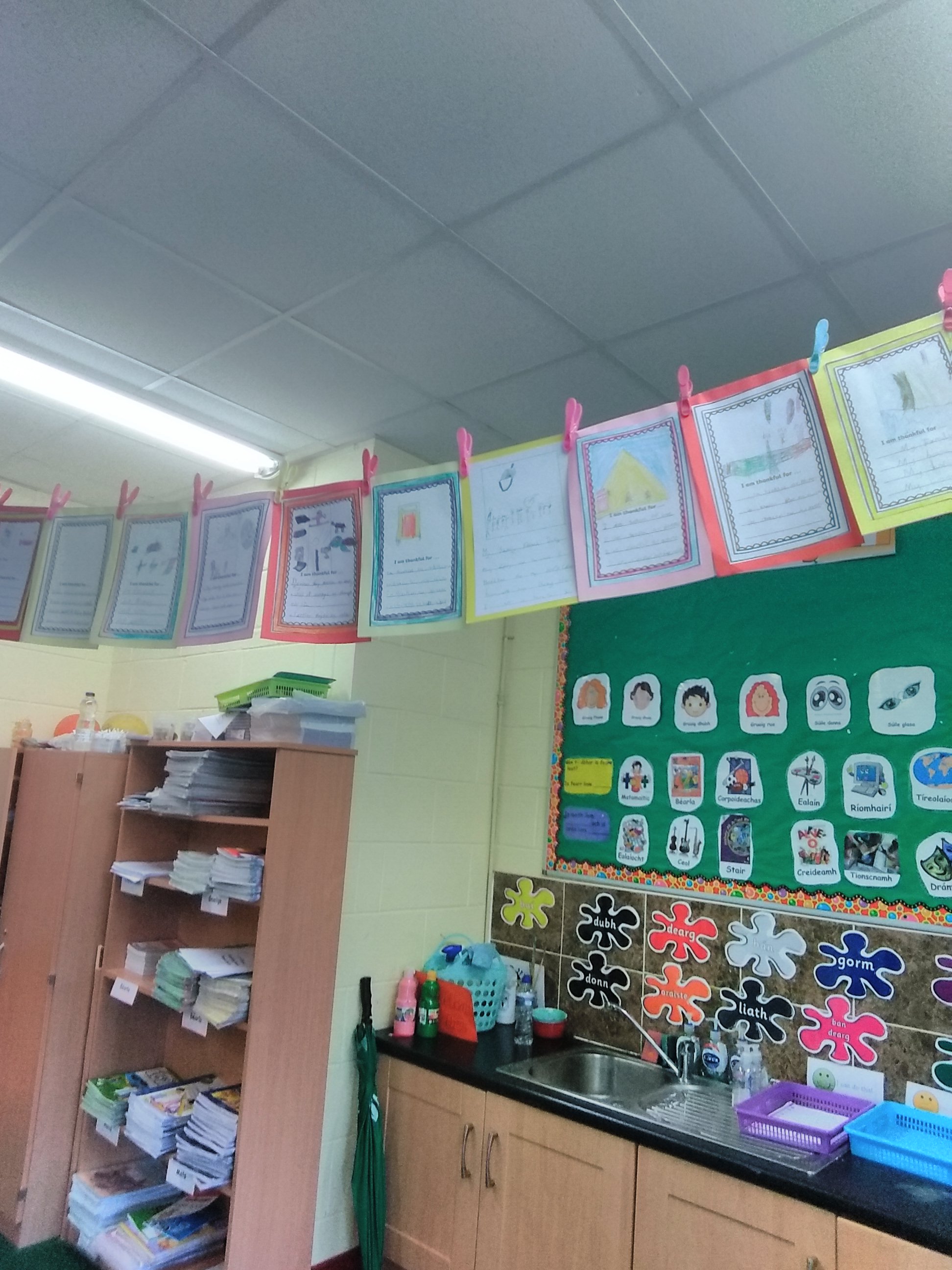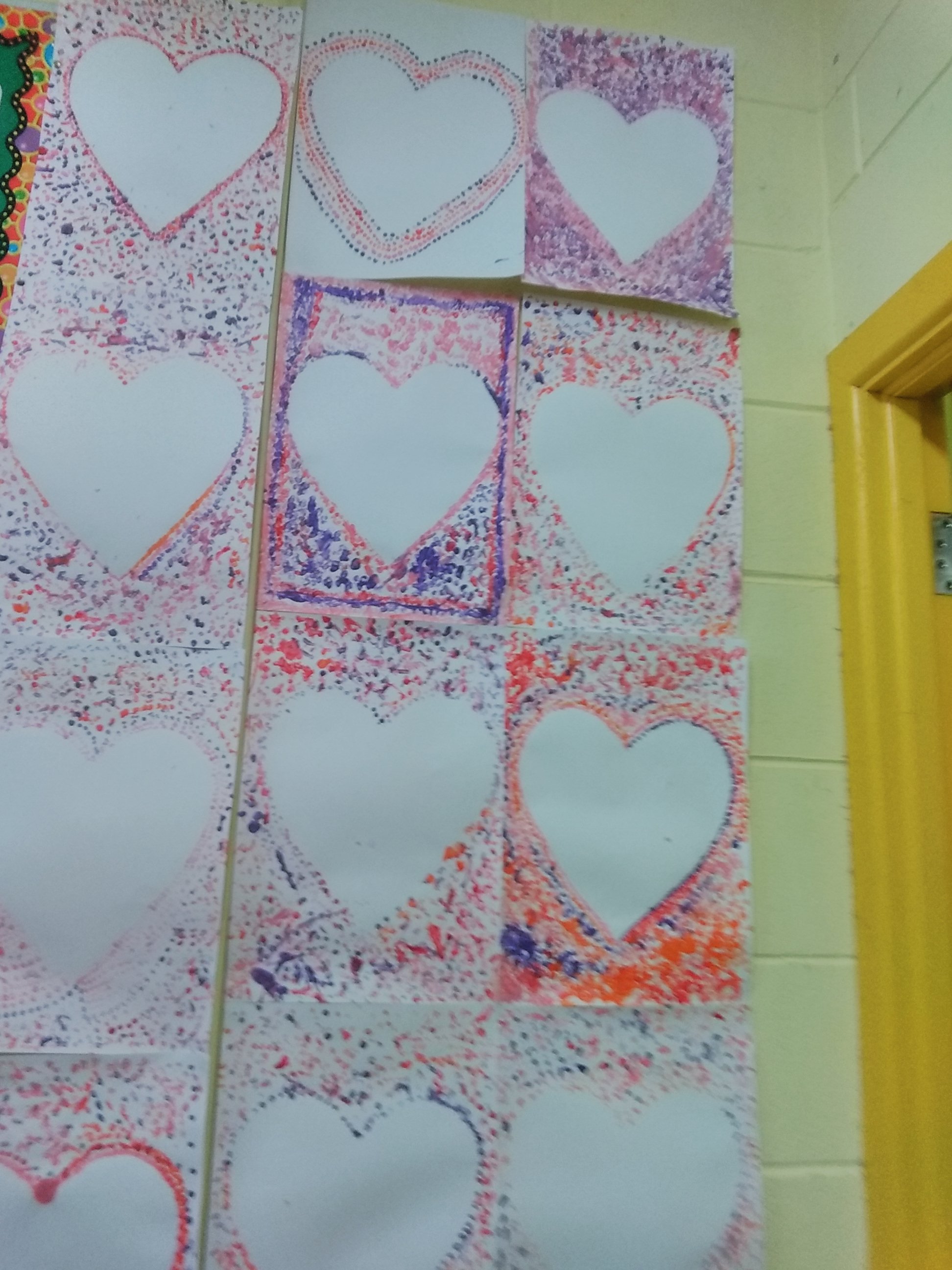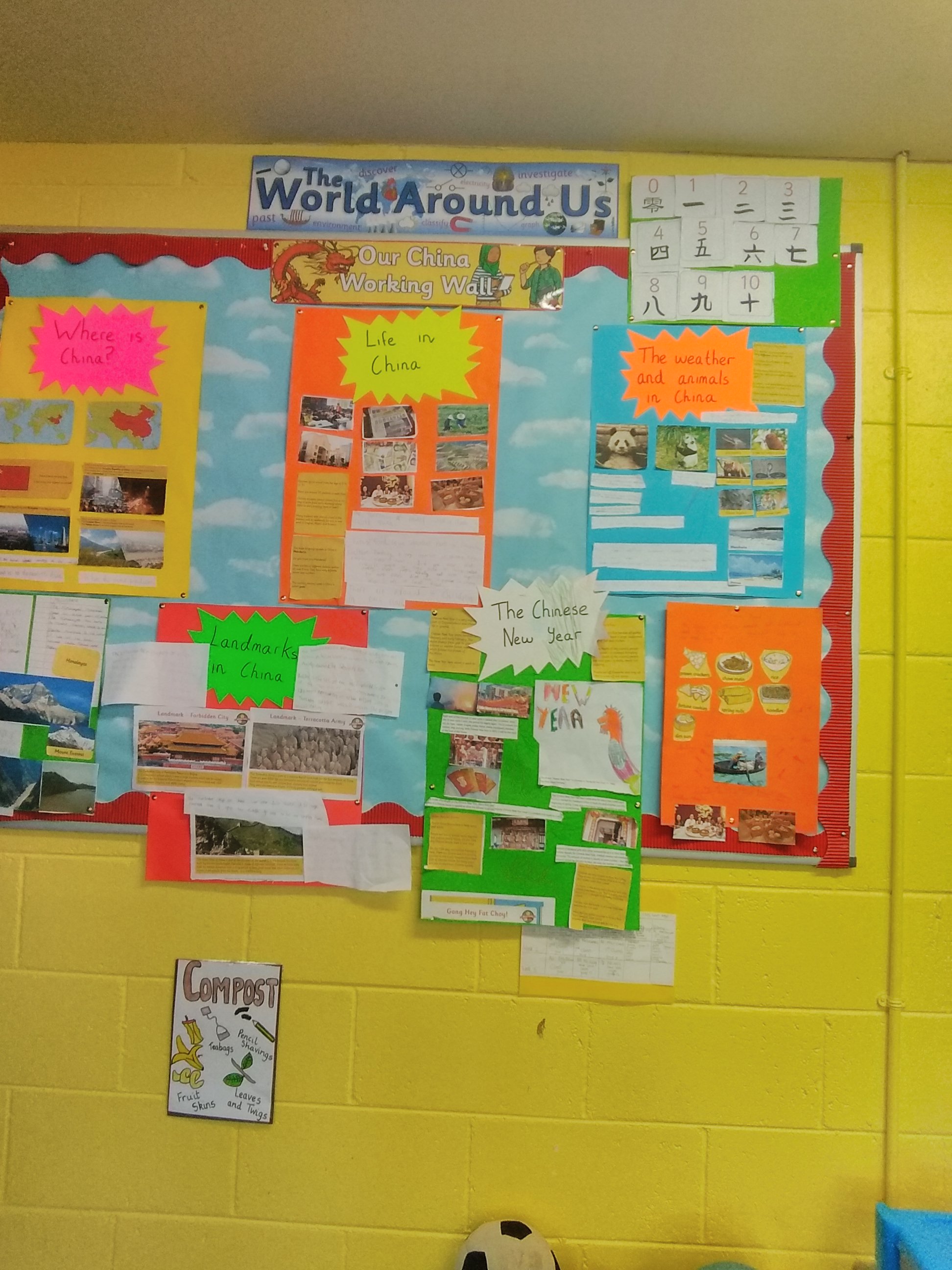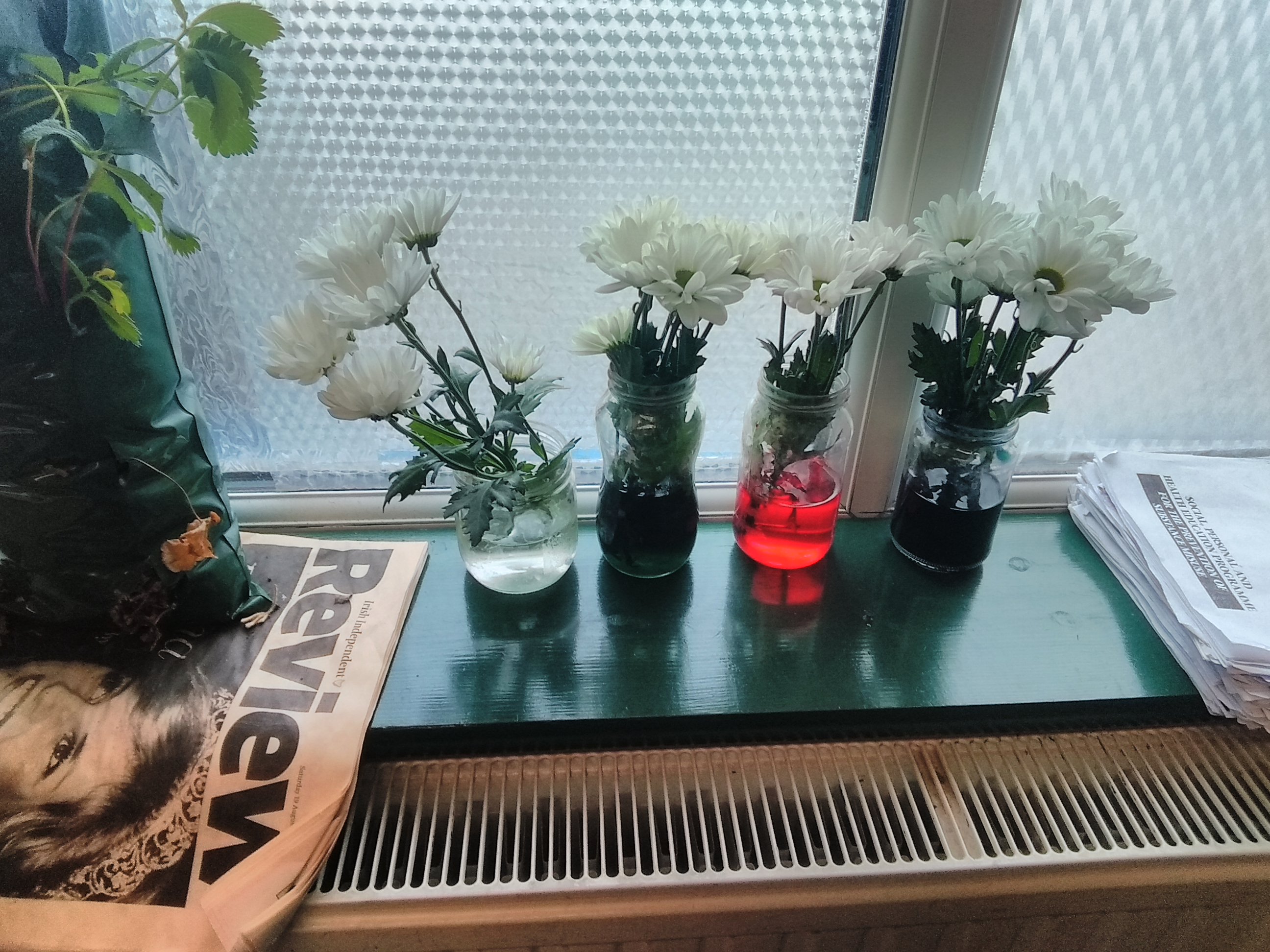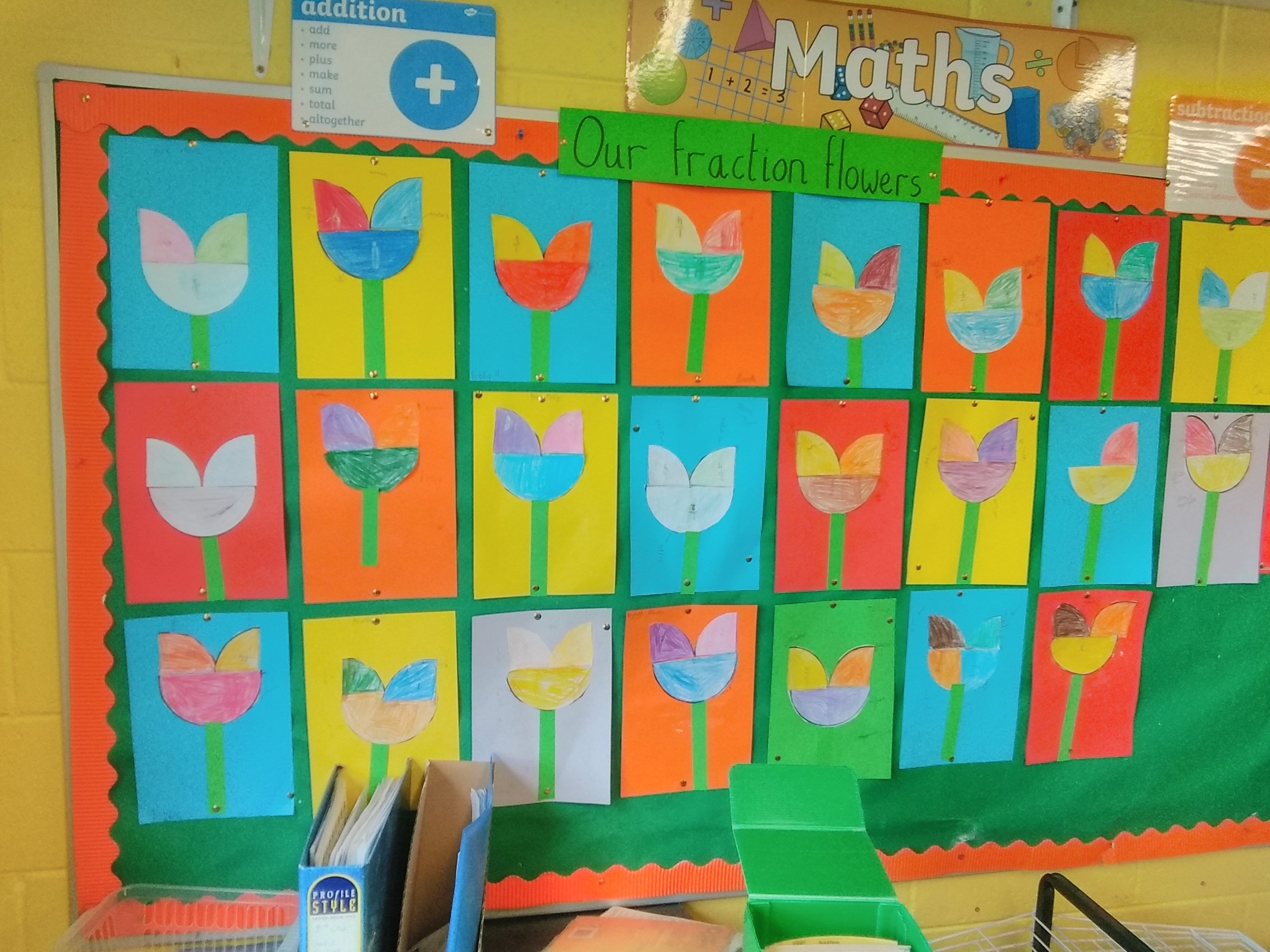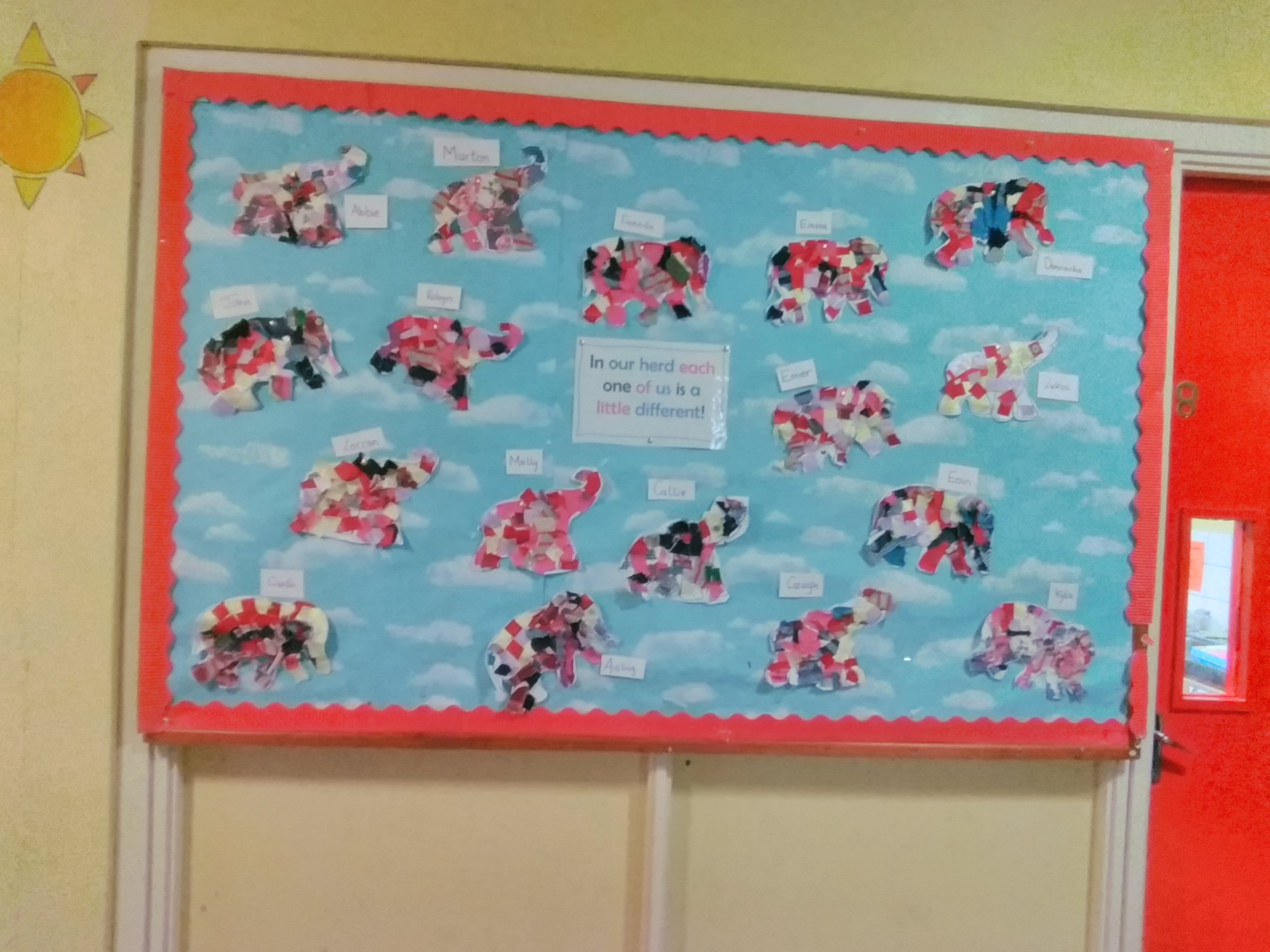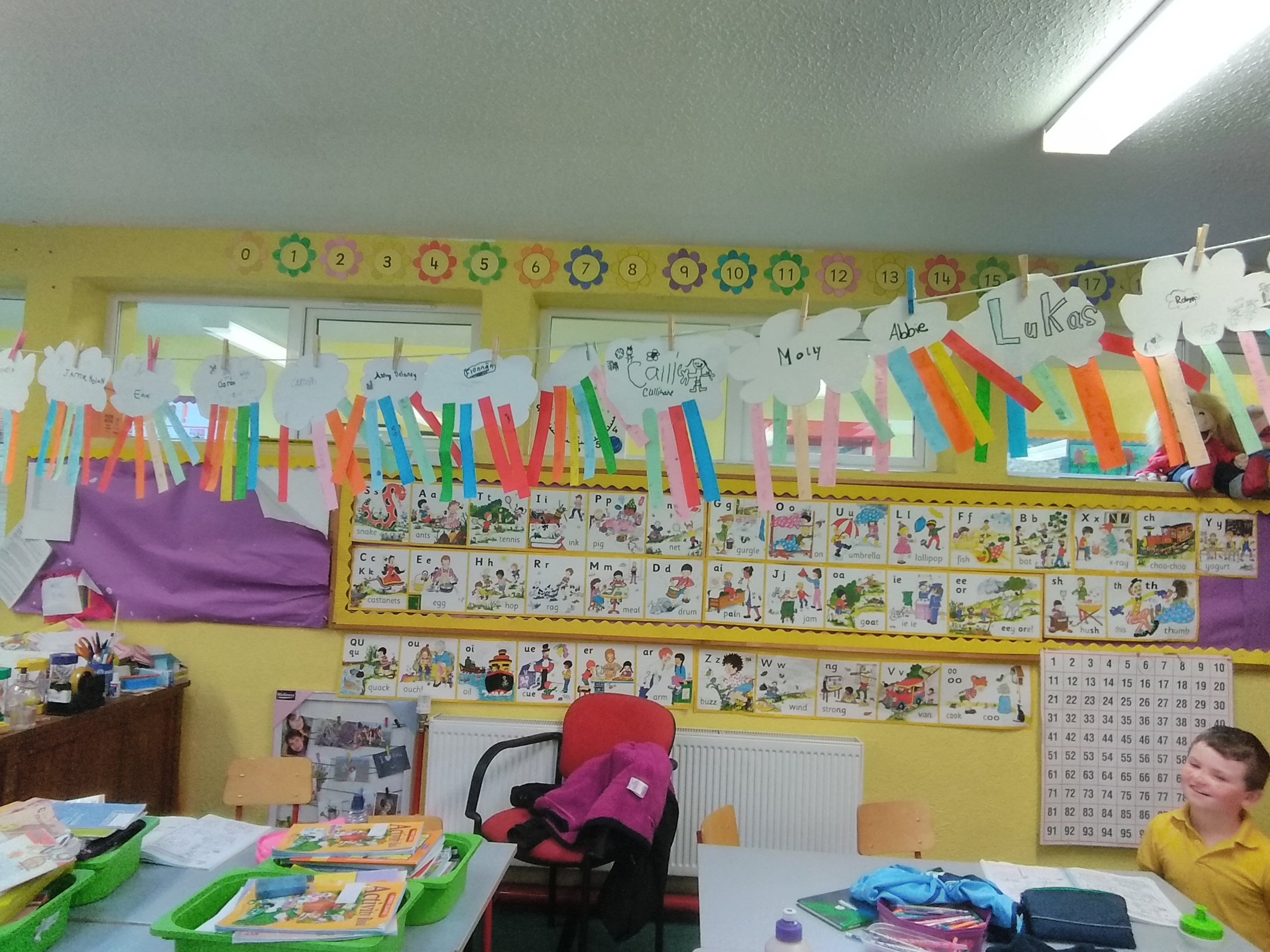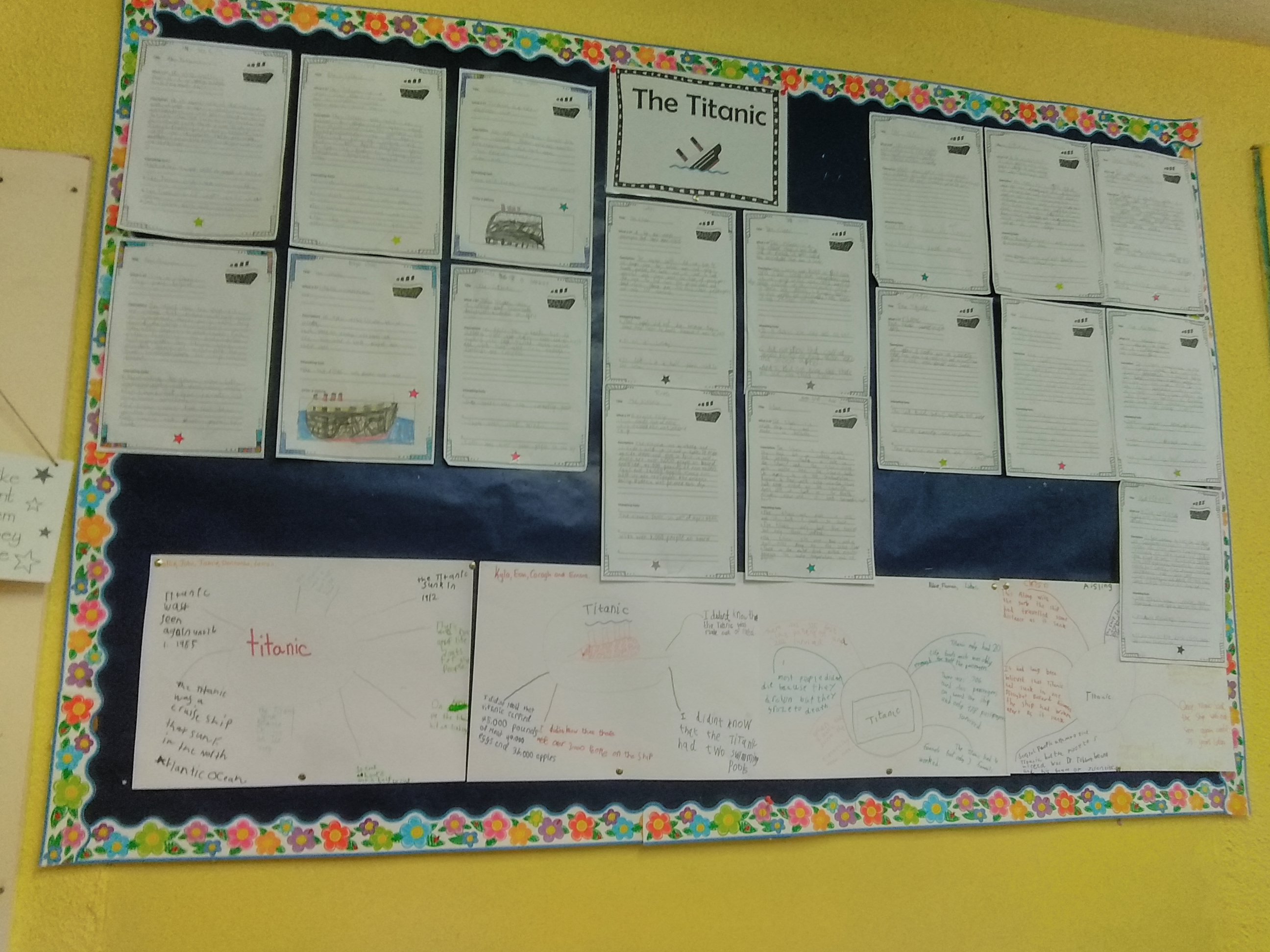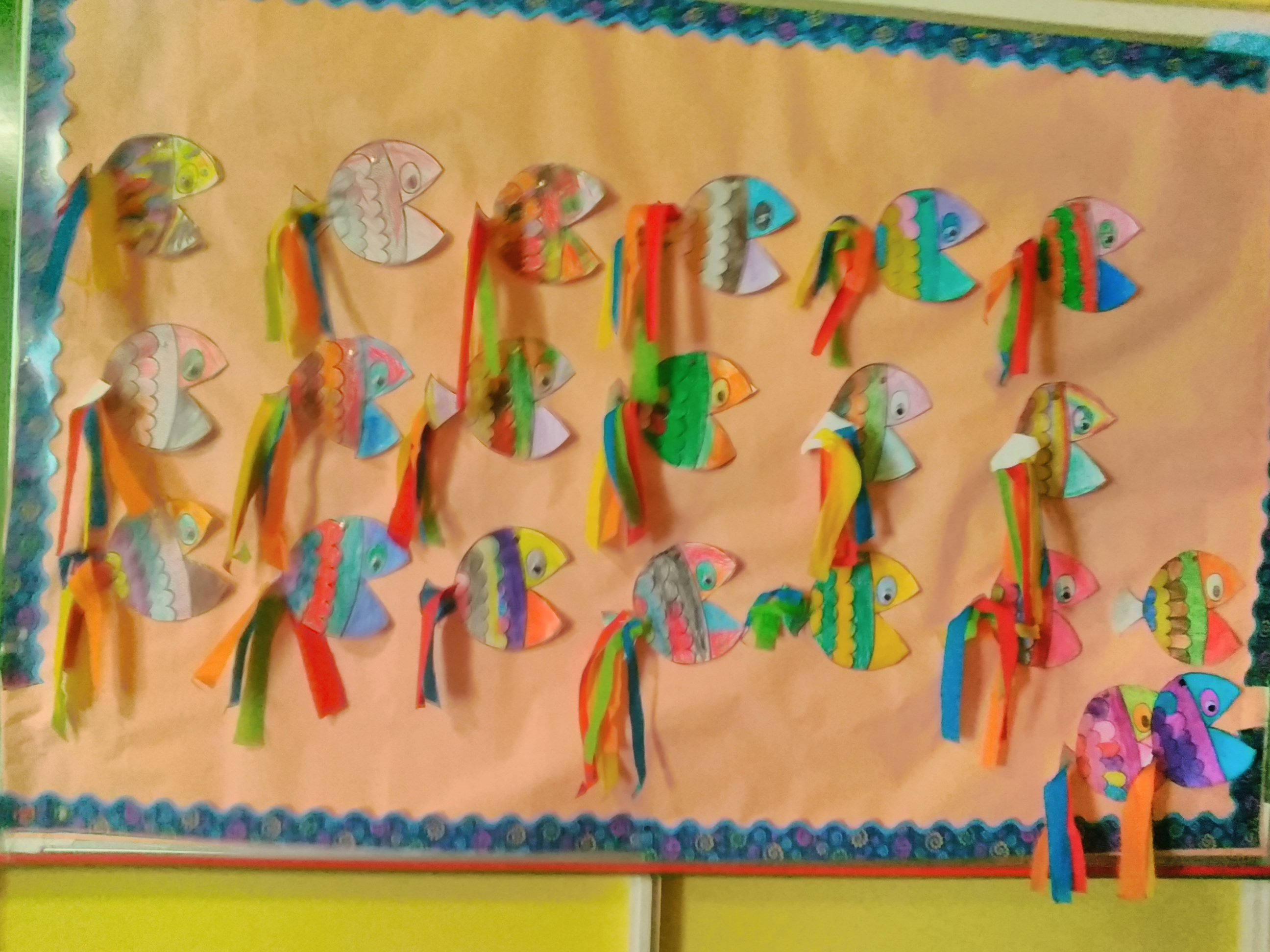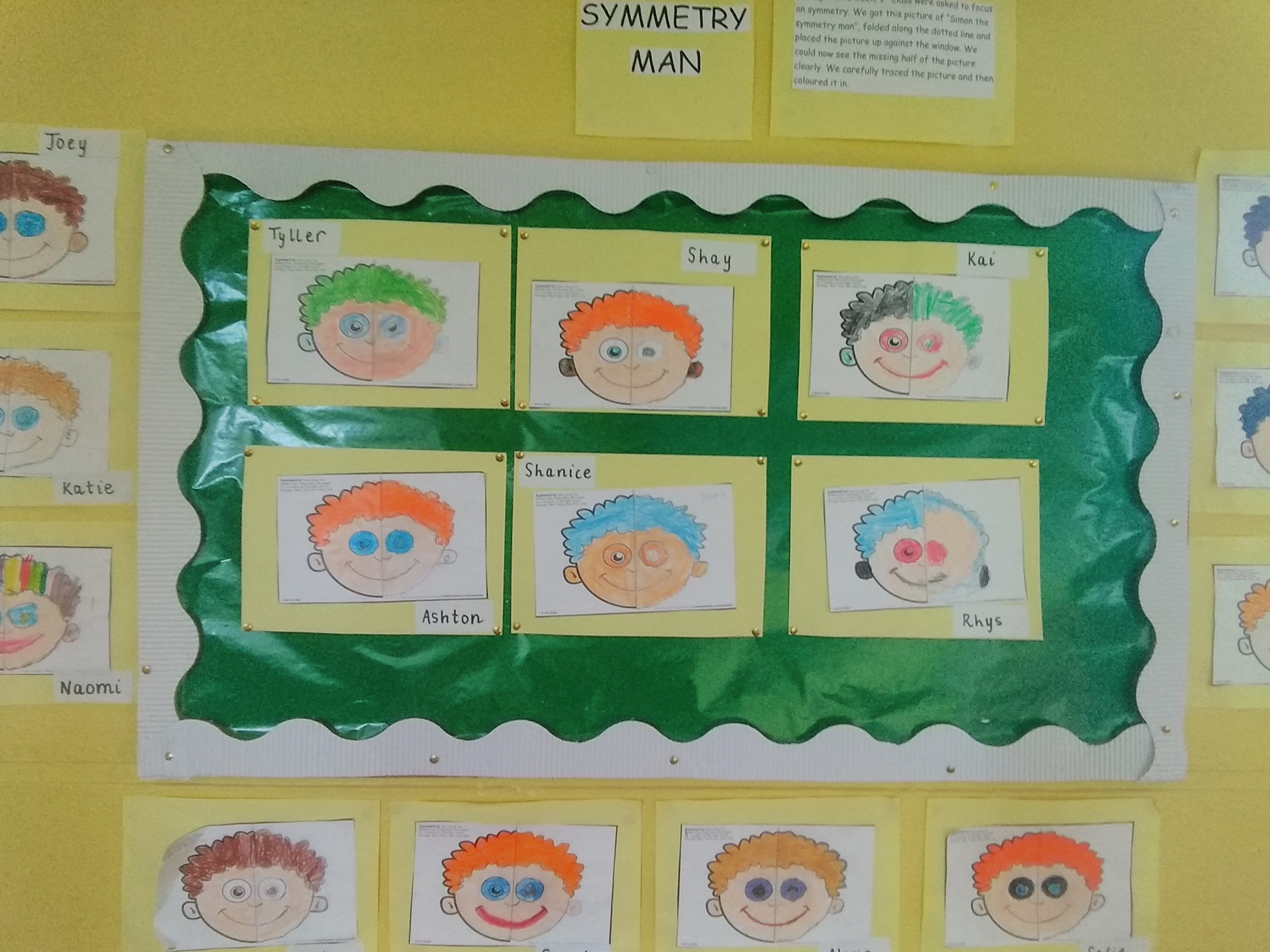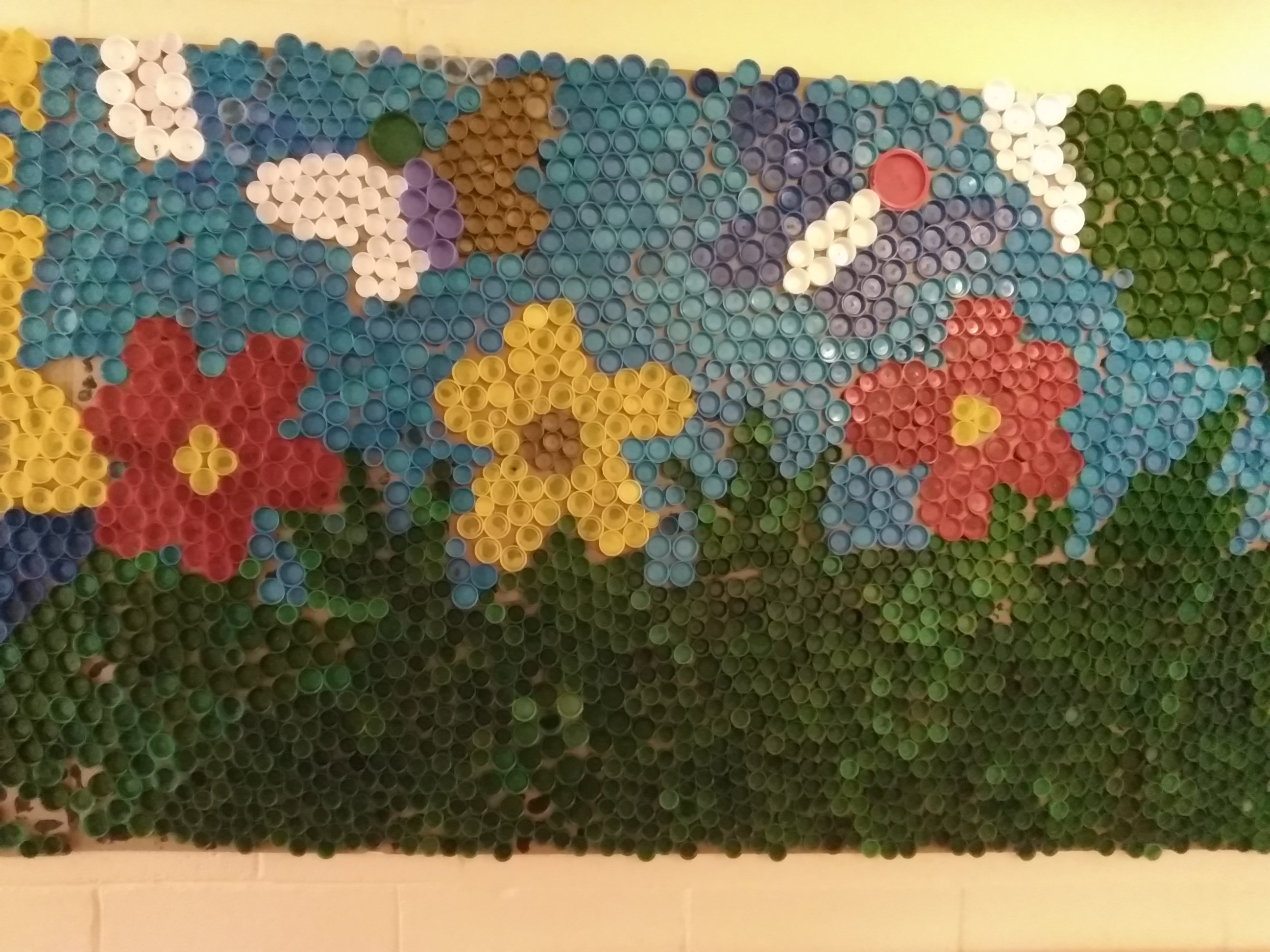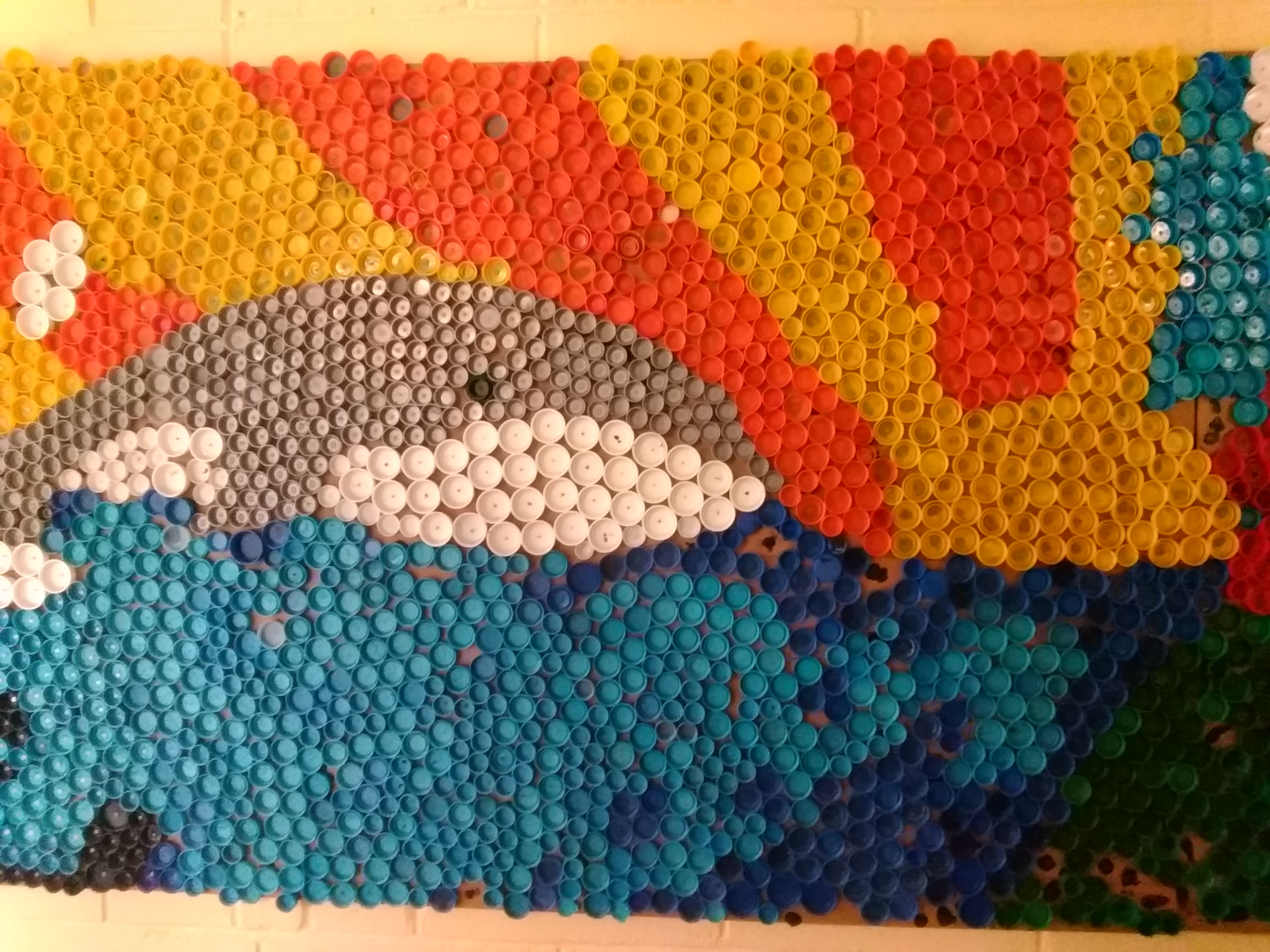 ---
Corville Updates – 25/04/2019
Term 3 is almost upon us. We hope everyone enjoys the last few days of holidays before we return to what will be an exciting last term in Corville. There is plenty to look forward to with school tours, sports day and county finals to play in. Sadly, our 6th class students edge ever closer to the exit door for the final time and preparations are well underway for their graduation night. But before Term 3 begins in earnest, we thought we would bring you fully up to date with what has been going on in the school recently.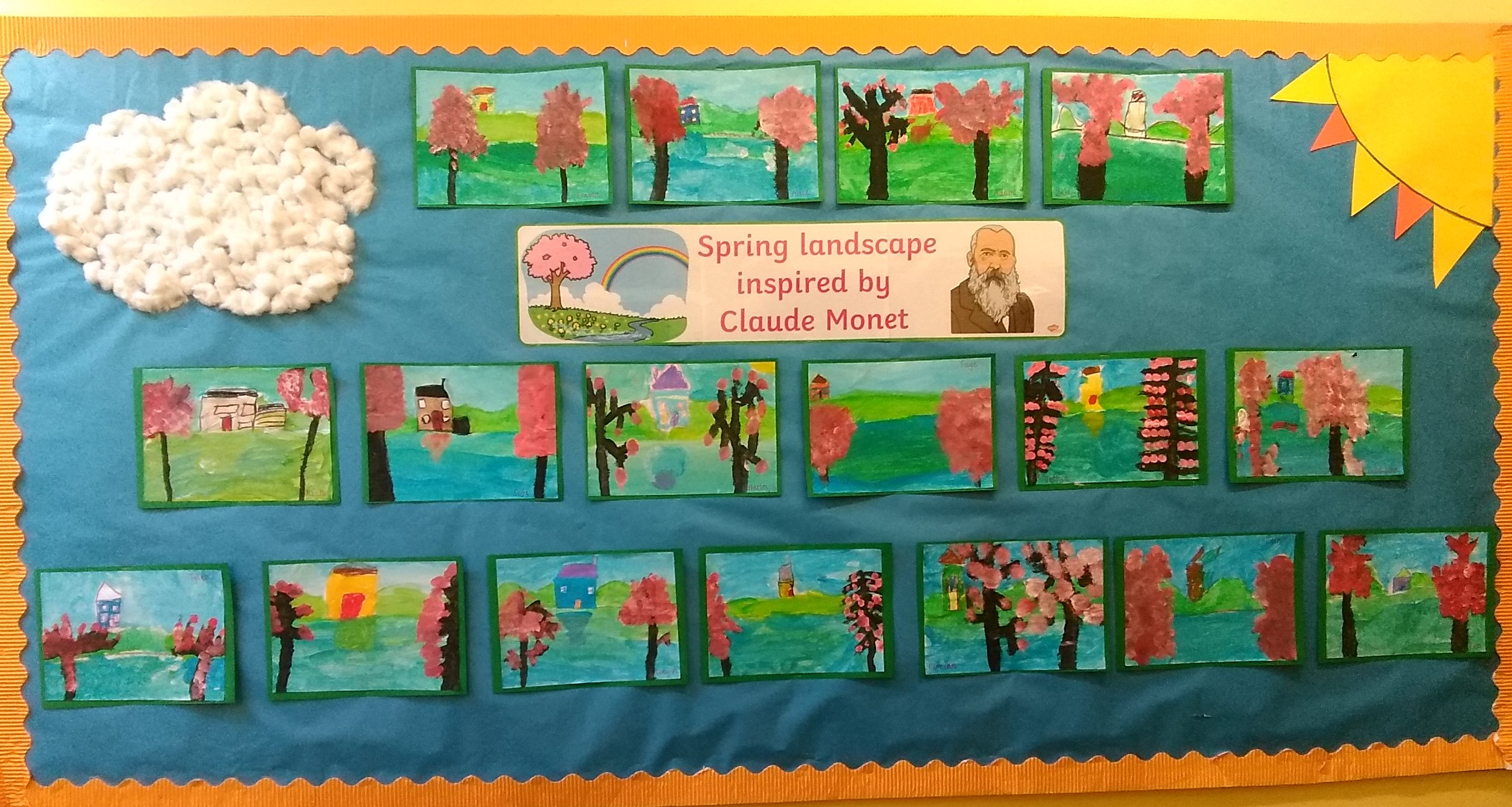 Hurling: Our U/13 team are very close to progressing through from the North qualifiers. A positive result against Nenagh CBS should see them through to the County Semi Final, having beaten Dromakeenan and Gaelscoil Nenagh and drawn with Carrig NS. We wish our U/13 boys the best of luck in their last group game. Our U/11 hurling team performed well in their North qualifiers but didn't quite have enough on the day to progress to the County Final. Mr. Stapleton has been very busy training our 2nd Class hurling teams. They went to an indoor blitz in Nenagh recently and did really well. Our U/11 B team were also in action too. Well done to all involved.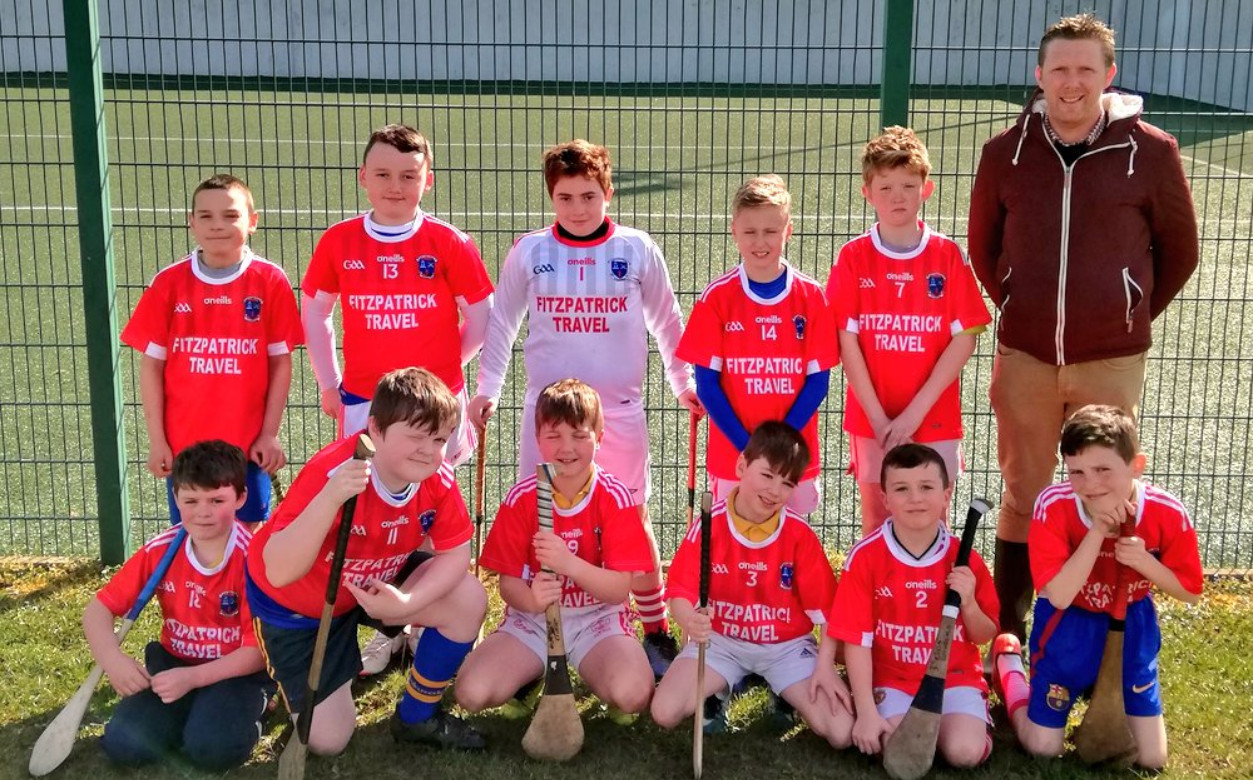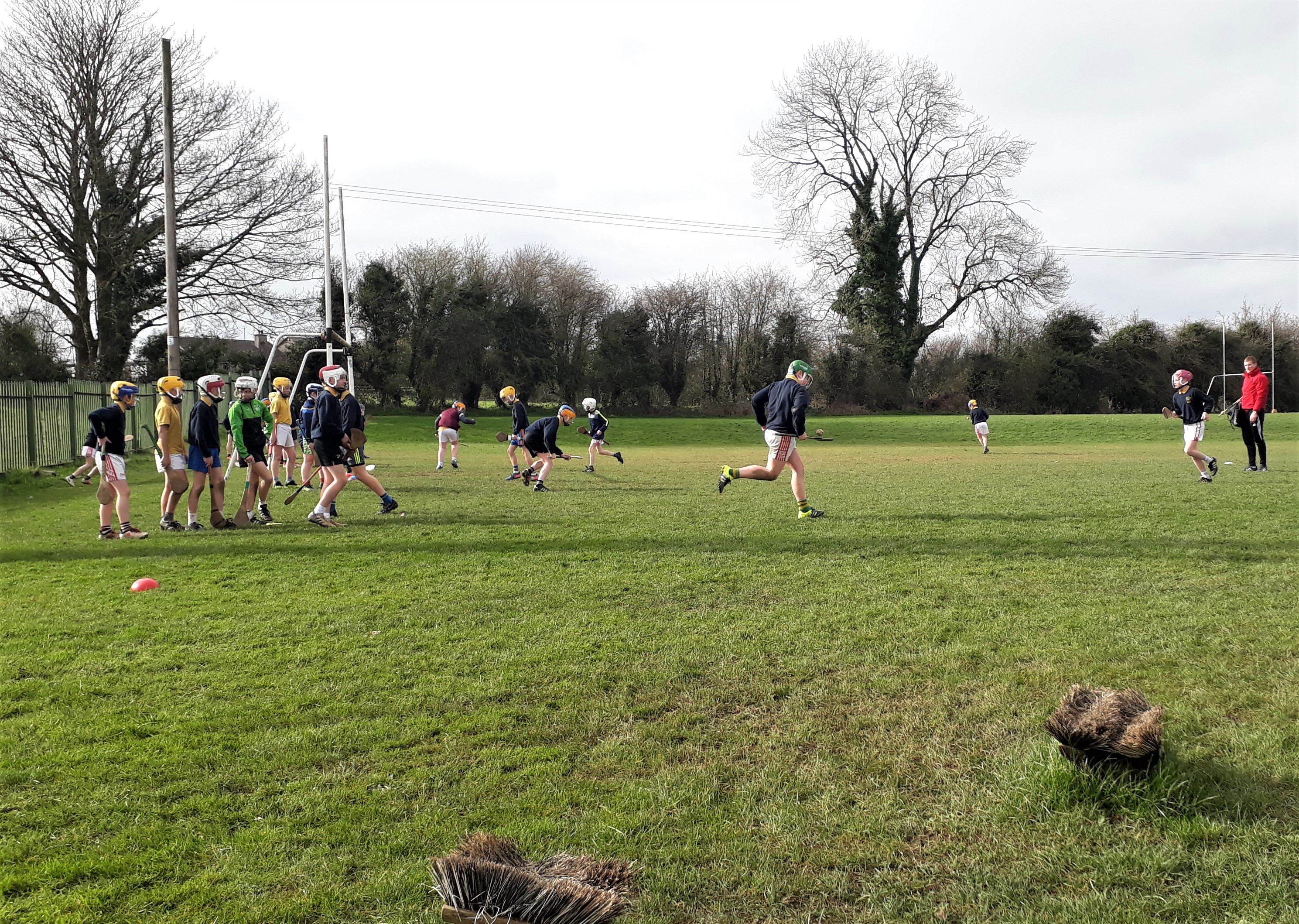 Recent challenge match in our field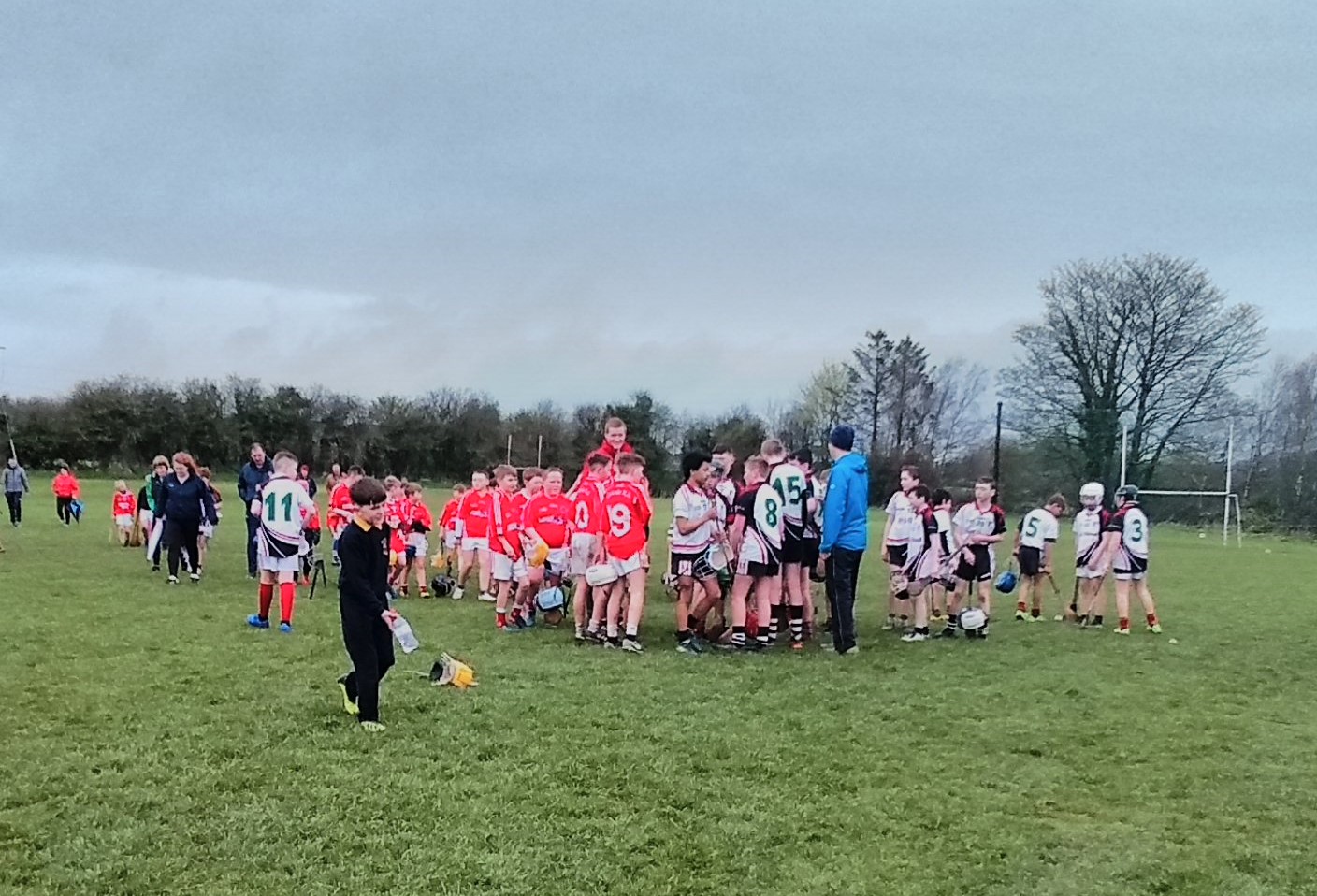 Camogie: Our U/11 camogie team took part in a recent blitz in Borrisoleigh. Our opposition included Ballina, Gaelscoil Aonaigh and Borrisoleigh. Our girls played very well but didn't get through to the county finals. This term is a big term for our U/13 camogie girls. They will be in action in May and we hope they get on very well. They have been training very hard so hopefully they will be rewarded.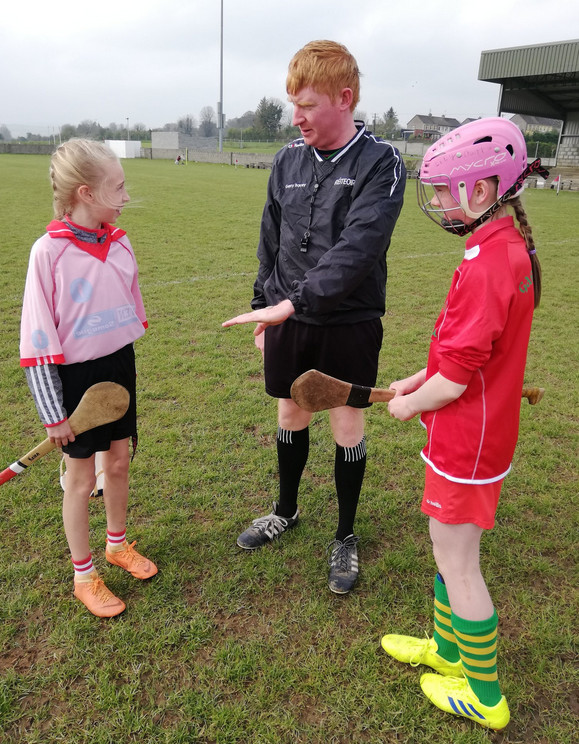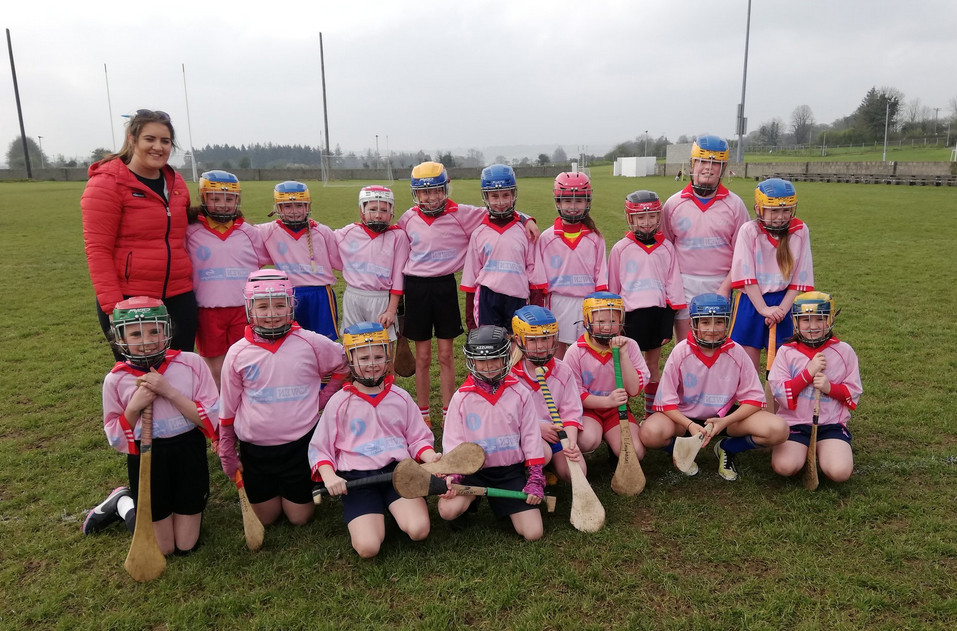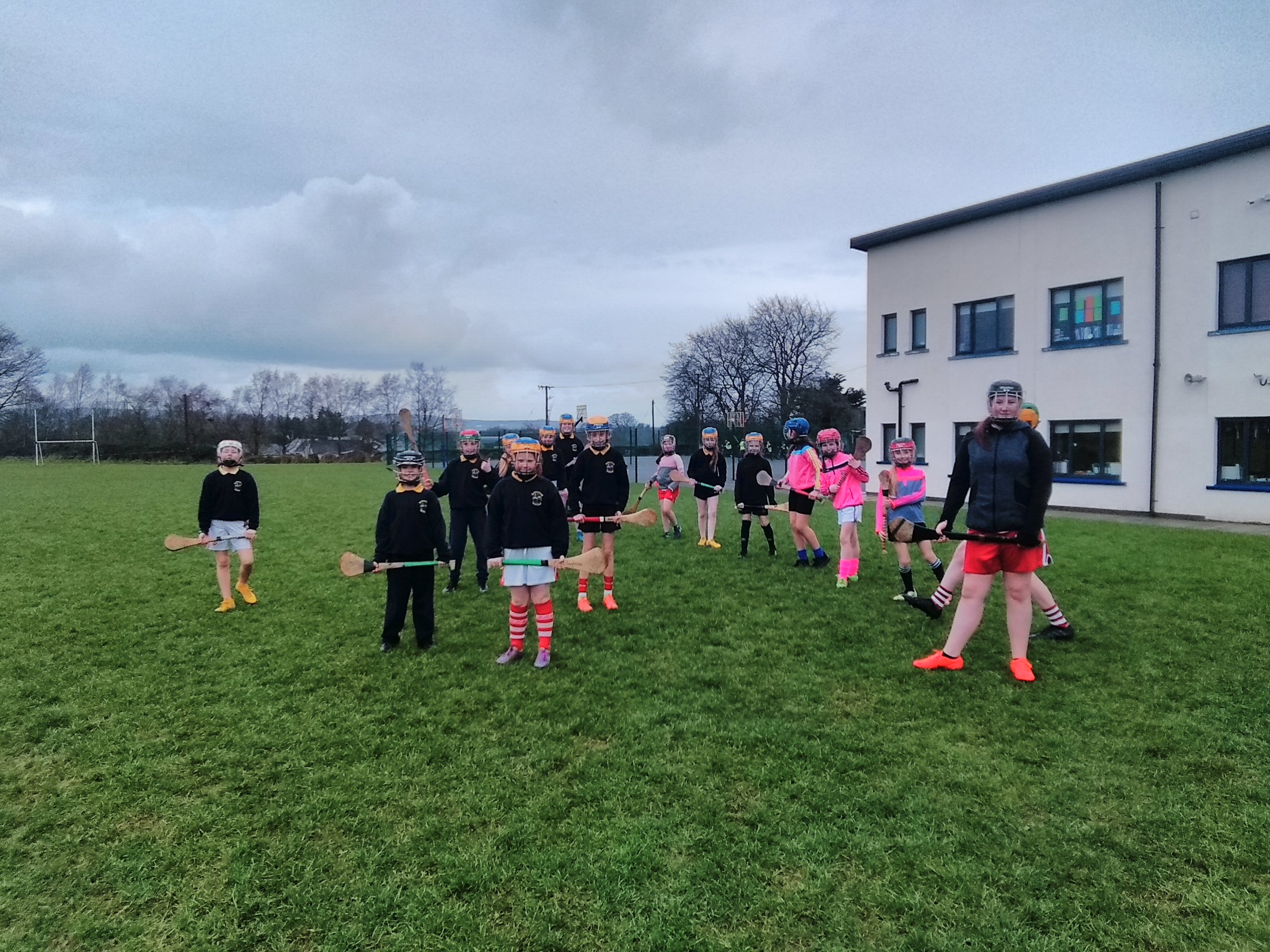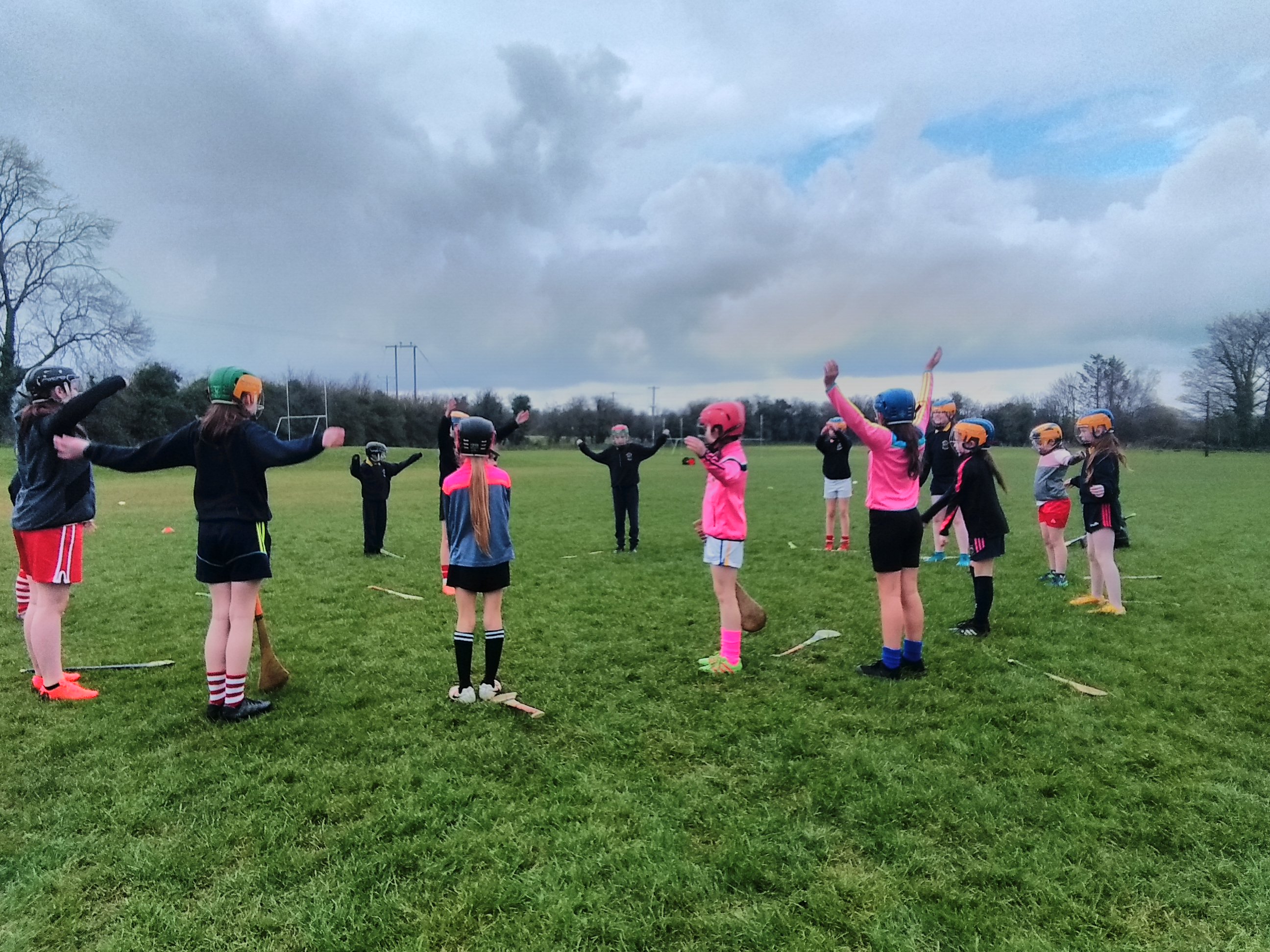 Girls Soccer: The girls soccer teams travelled to Ballymackey to play in the FAI 5 a-side soccer tournament. For the first time ever, Corville entered 3 teams into the competition. The A team won all their matches and have moved on to the County finals which will take place in Two Mile Borris on May 1st. The B were unlucky not to go through to the county finals as well, losing out on goal difference. Our very young C team won one match and lost two but played very well.
A Team: Amber, Katelyn, Teigan, Madison, Niamh and Ceola.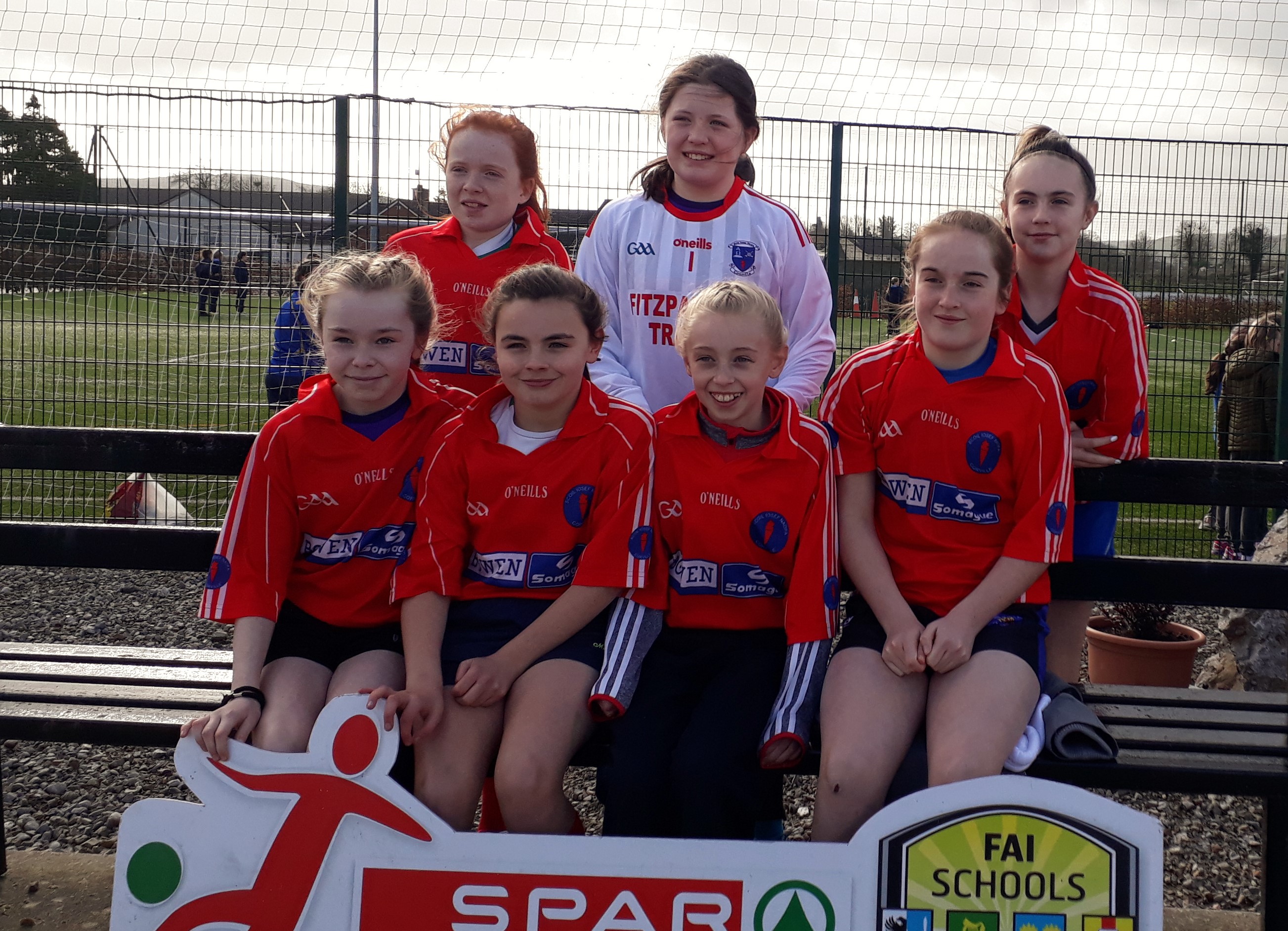 B Team: Saoirse, Farah, Aoibhe, Lucy, Alicia and Tierna.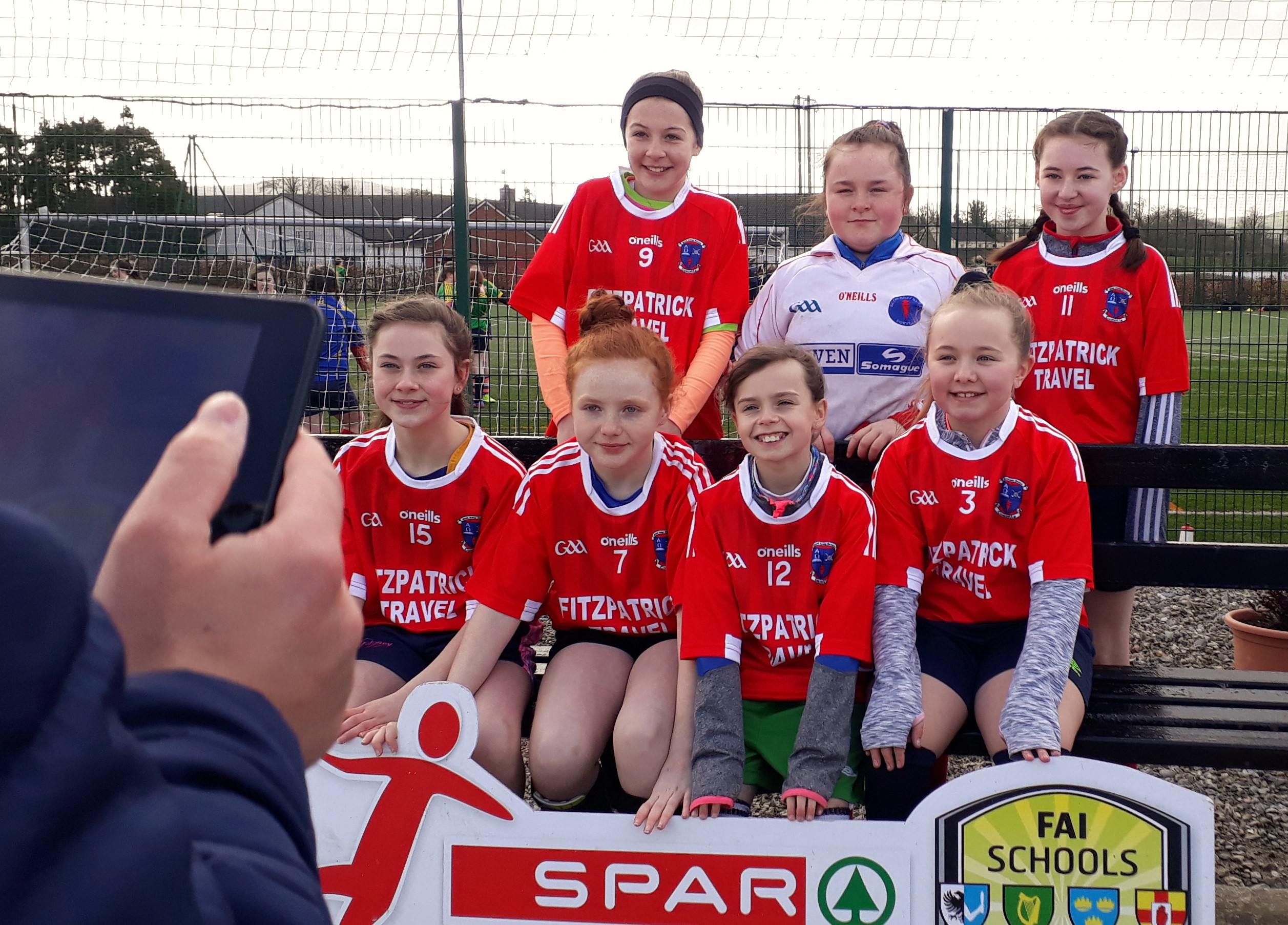 C Team: Molly, Katie, Rachel, Kayla, Cori, Kayla, Mya, Molly and Lexi.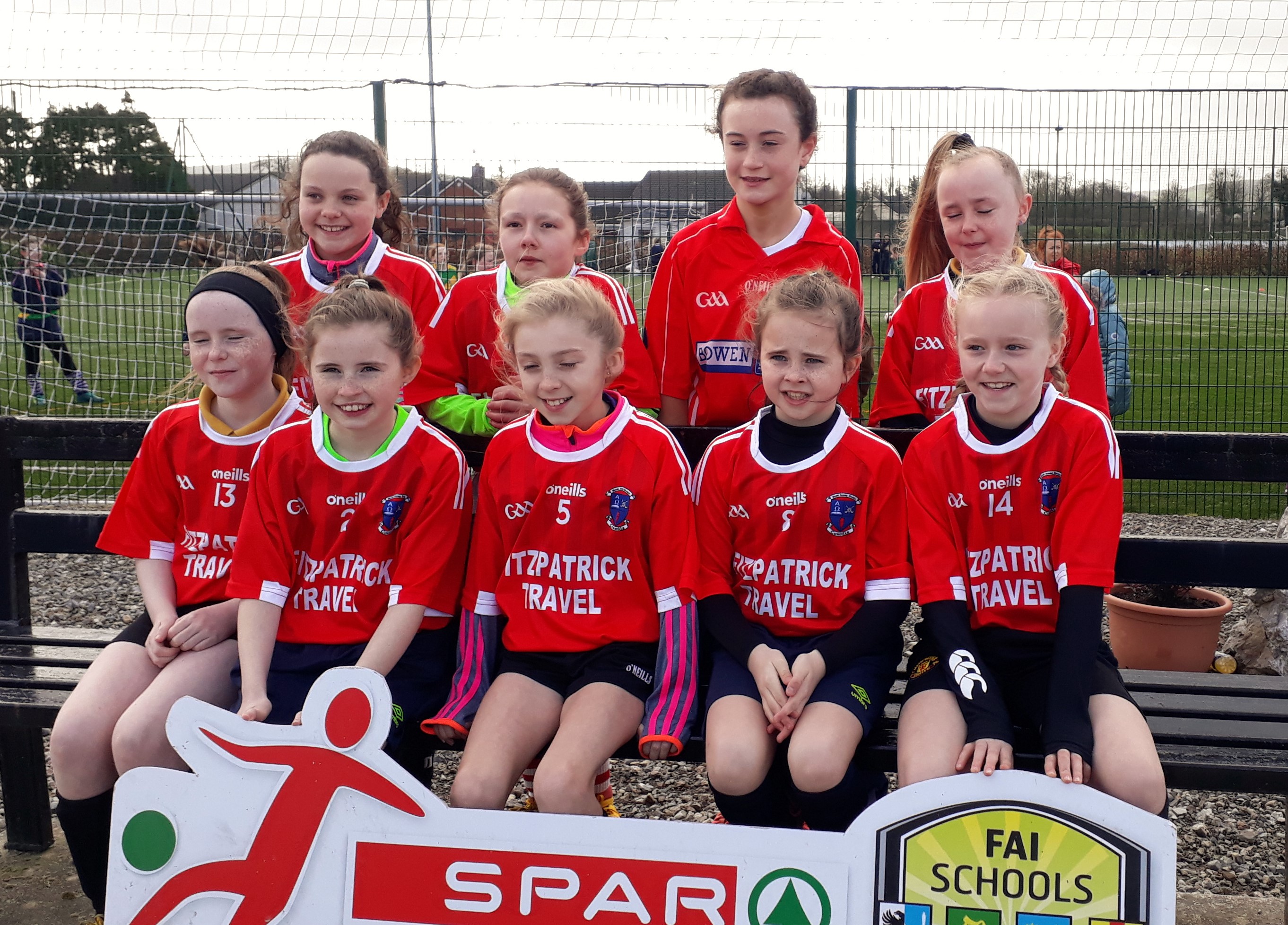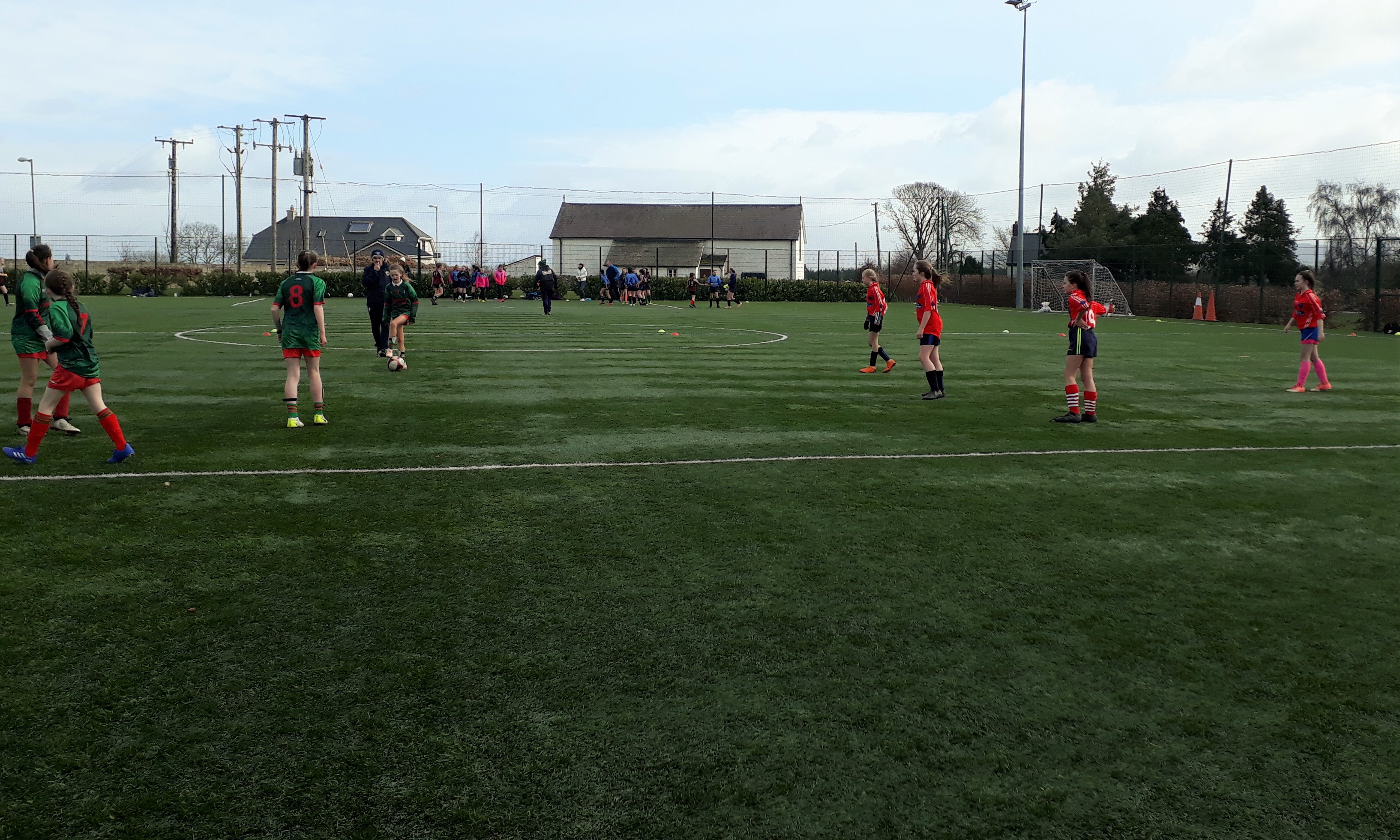 Boys soccer: The boys soccer teams also went to Ballymackey to try to qualify for the county finals of the FAI soccer tournament. Our A team won all their matches and are through to the County finals which will take place on May 8th in Two Mile Borris. The B and C Team also did really well winning plenty of matches, but not quite enough to go through.
A team: Seán, Patrick, Billy, Sam, Brodie, Miko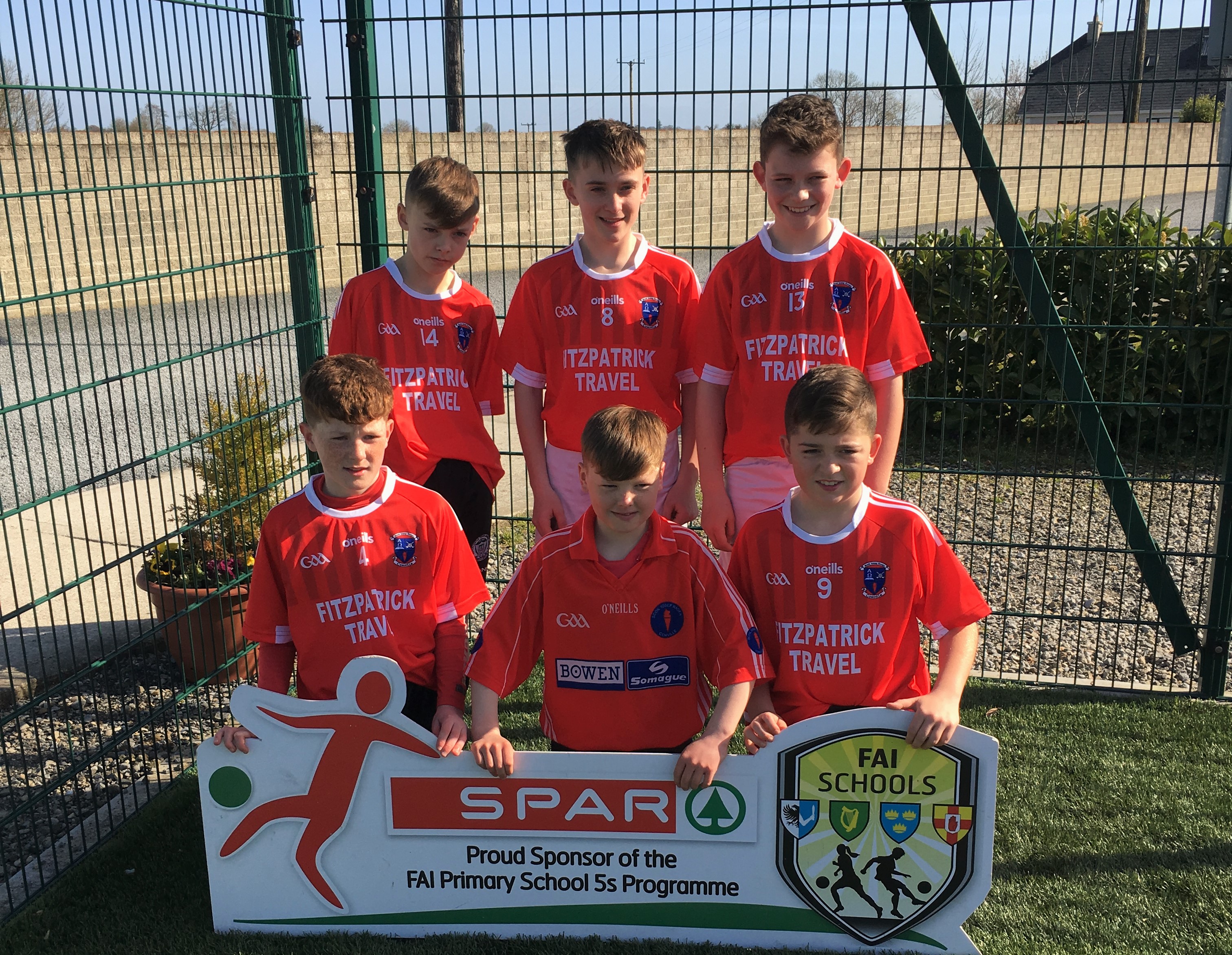 B team: Nikita, Liam, Cathal, Oisín, Declan, Levente, Seán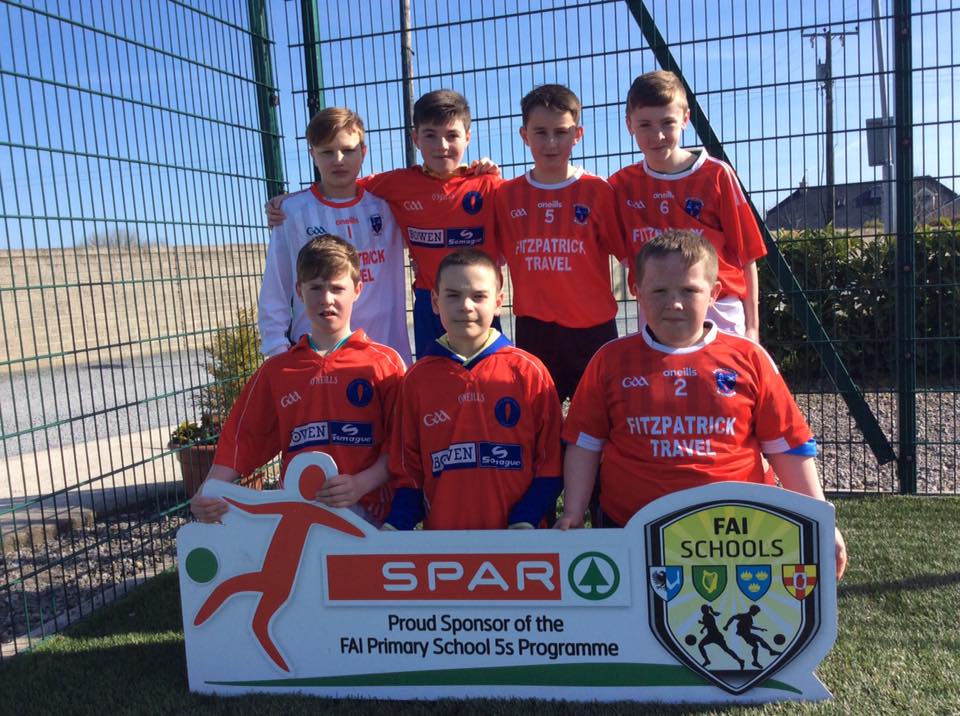 C team: Josh, Bobby, Harry, Seán, Beau, Callum, Daniel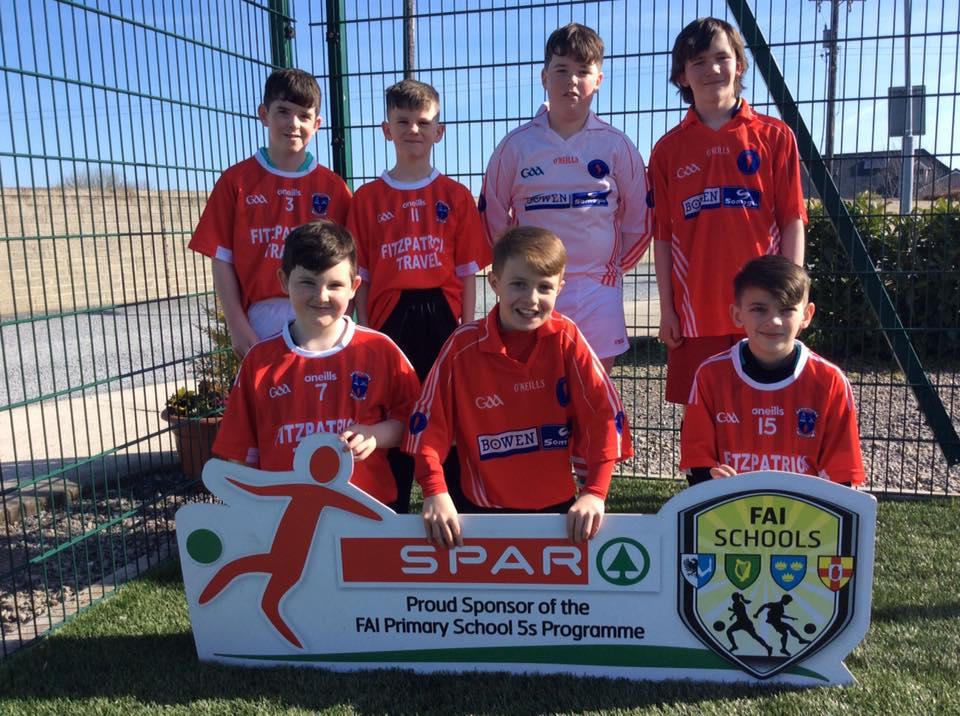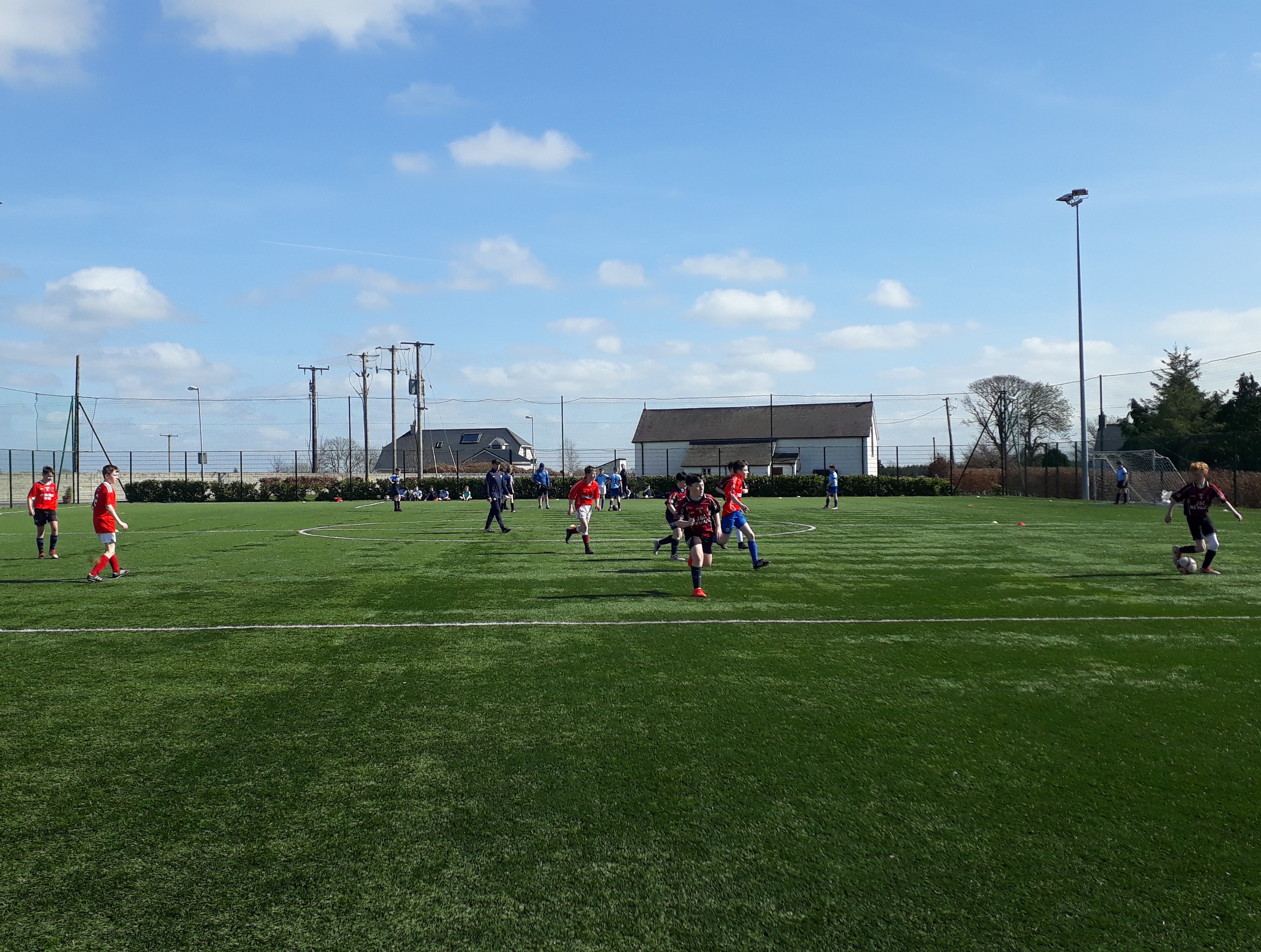 Caith Fada: For Seachtain Na Gaeilge all the 4th, 5th and 6th Class students took part in a long throw (Caith Fada) competition. Everyone had lots of fun and Bobby in 5th Class won, with Michael 2nd and Beau 3rd.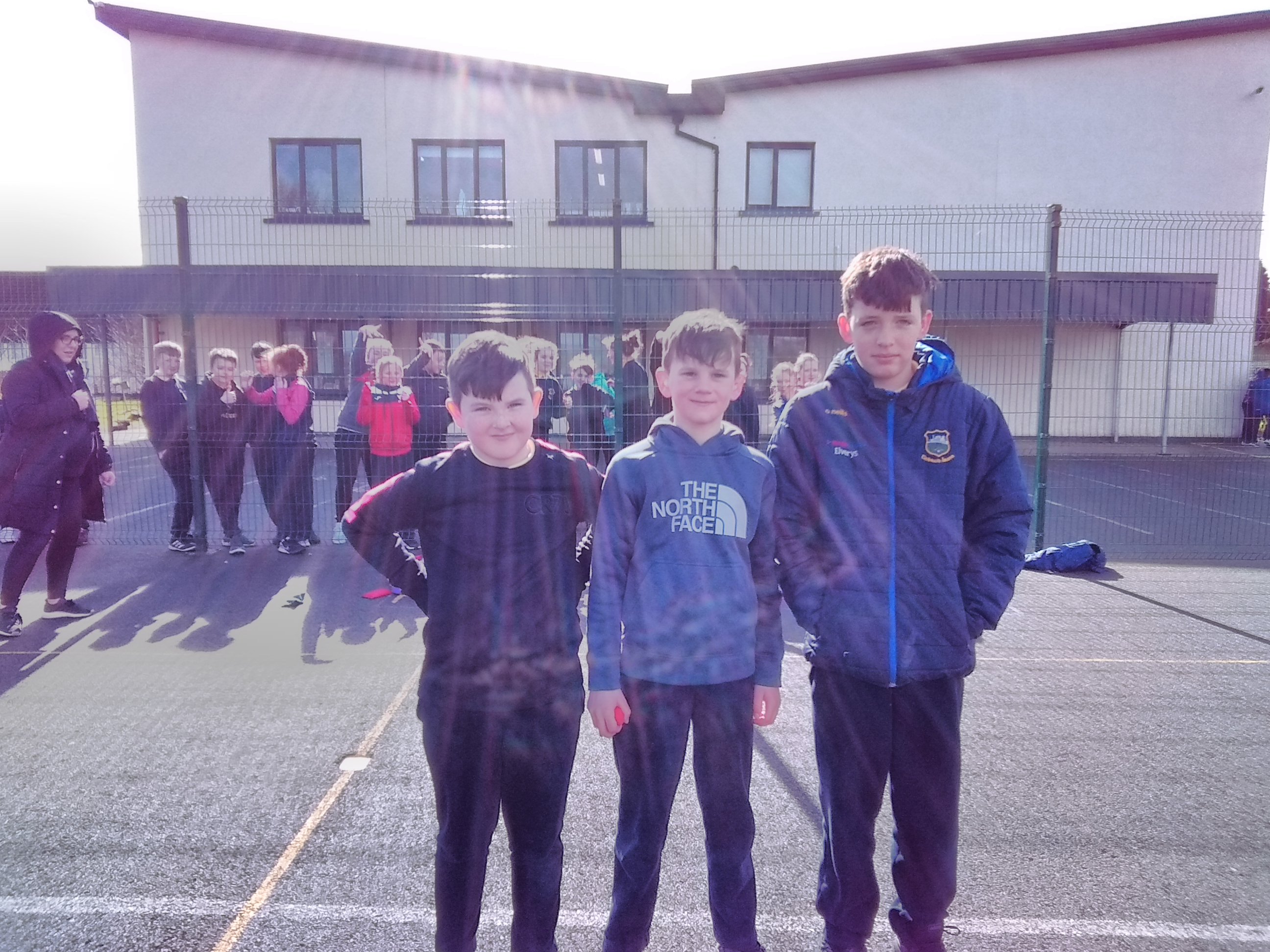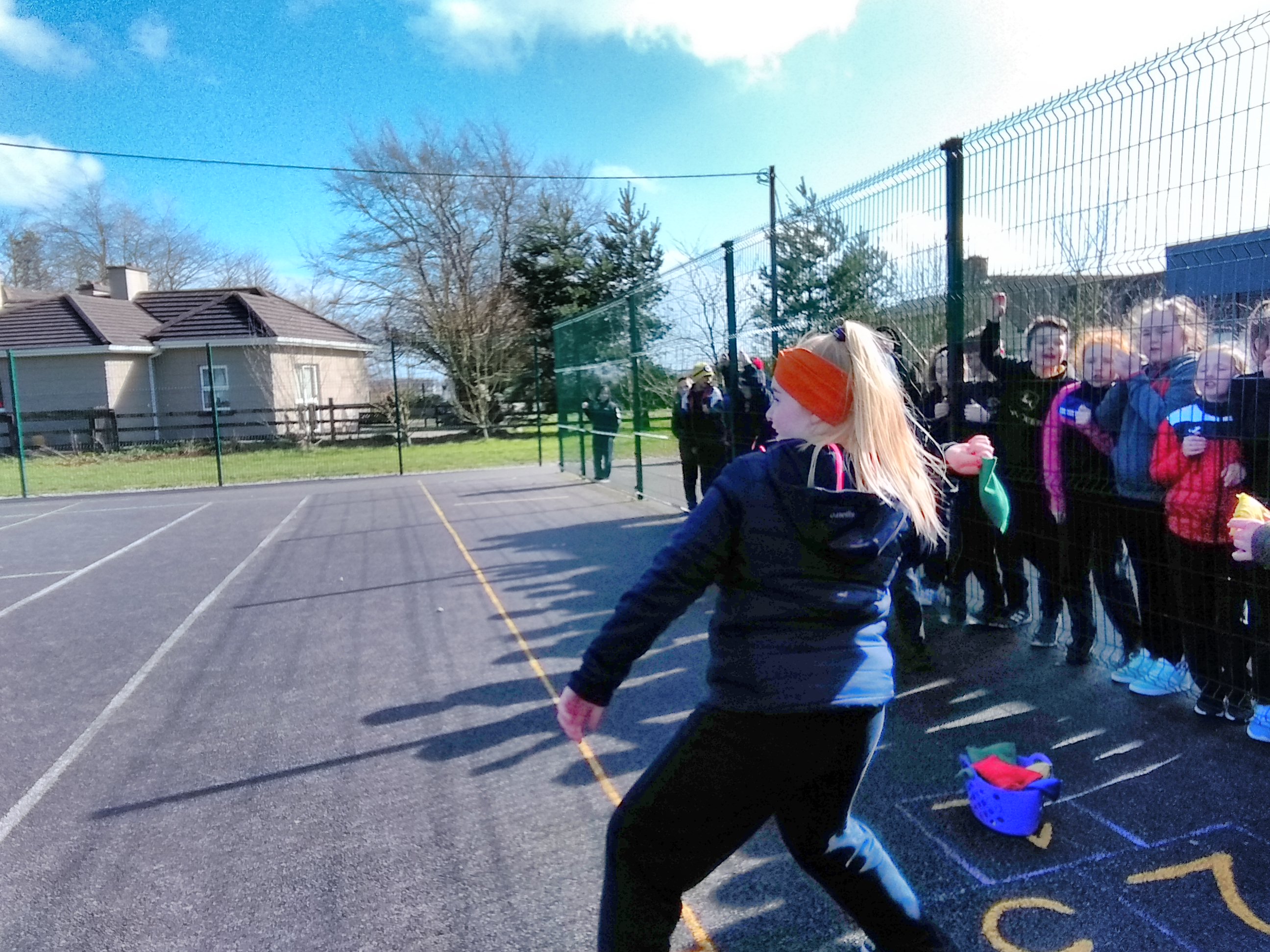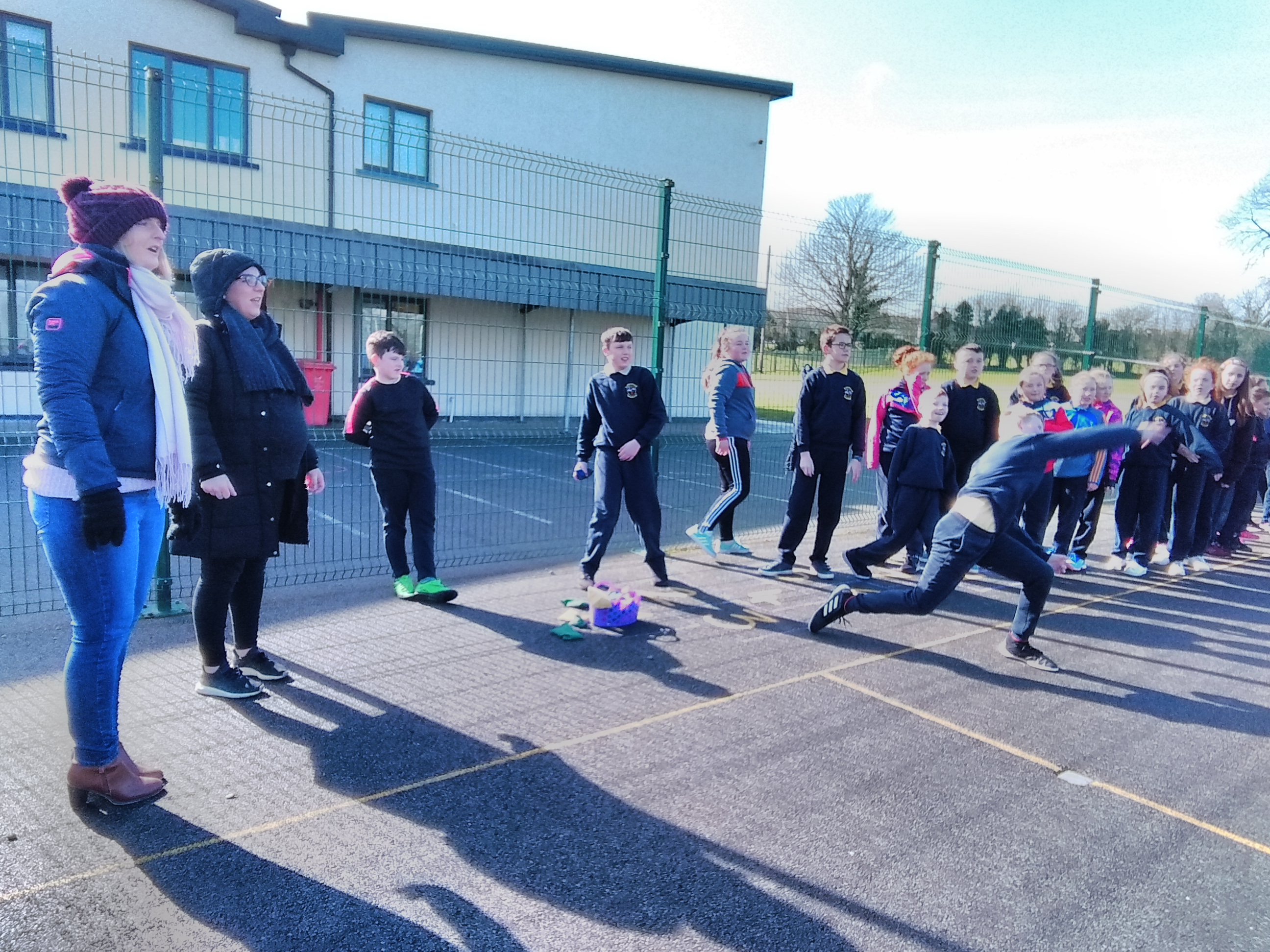 All Ireland Athletics: the school recently took part in the All Ireland Athletics Championships in Athlone. We were very proud to be representing Tipperary. Girls from 5th and 6th as well as boys from 3rd and 4th took part in a wide range of events from sprints and relays to obstacle courses and javelin.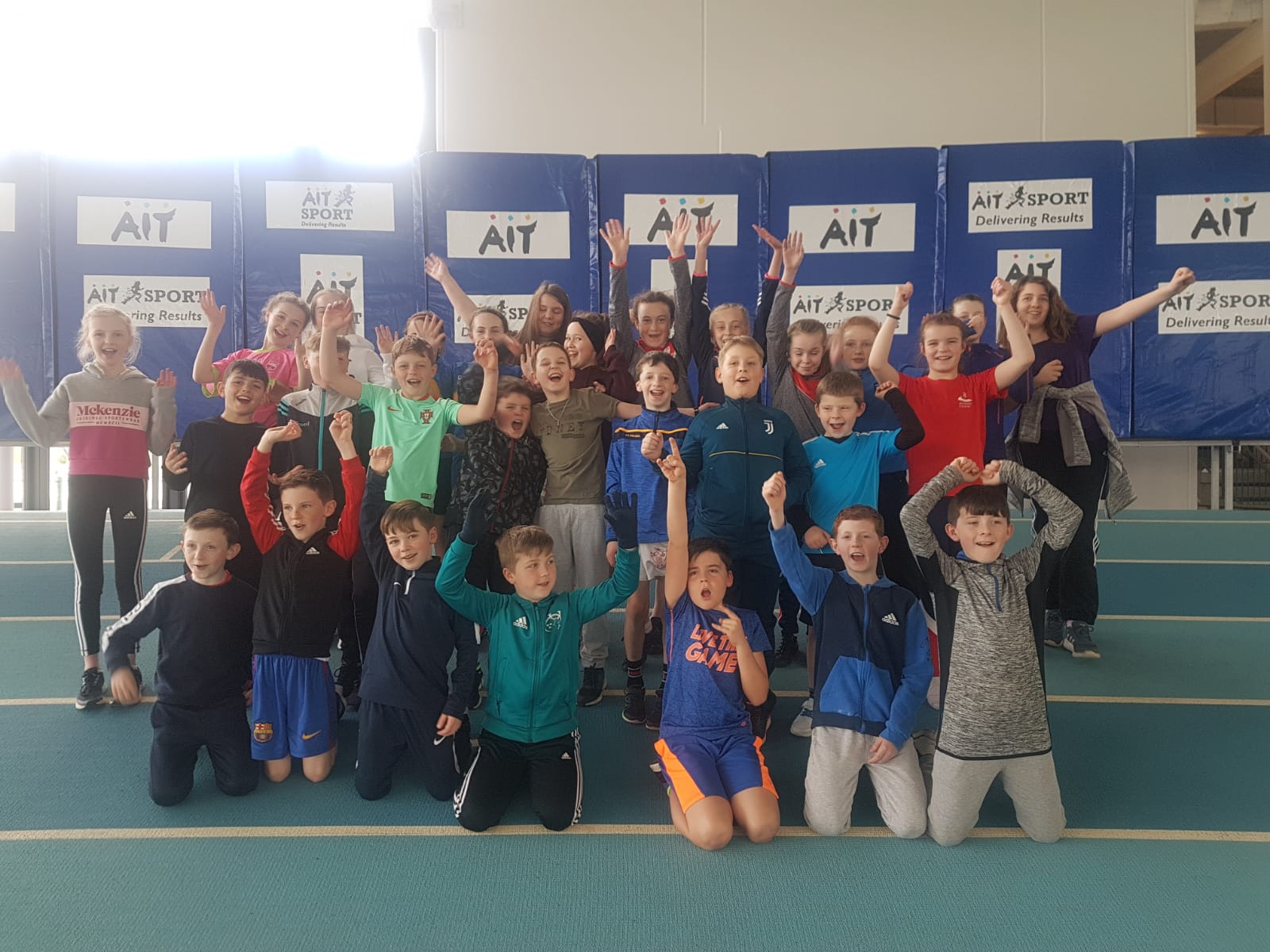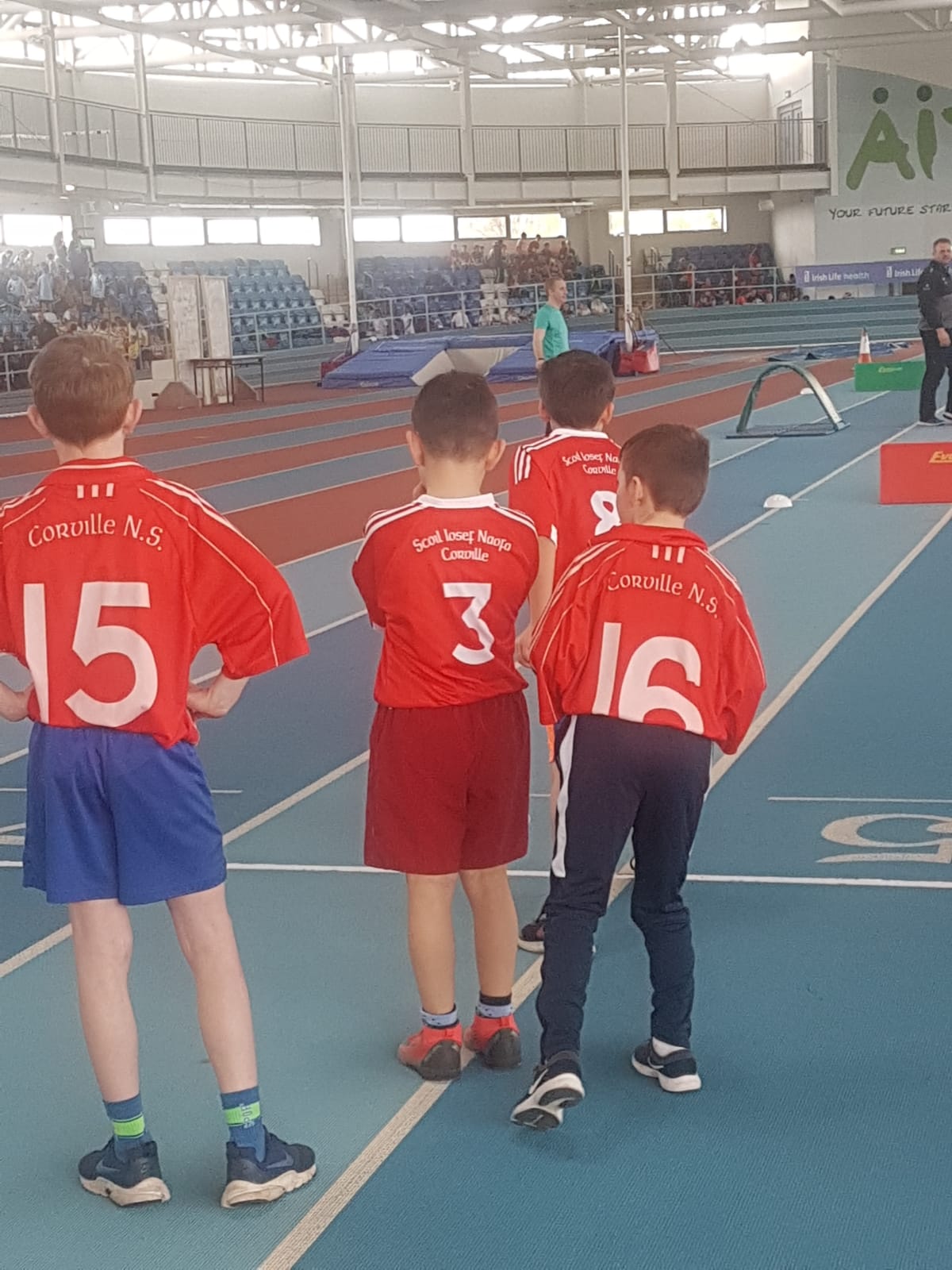 Basketball: the school U/13 basketball team had their first outing of the year at a tournament in Borrisokane. We did well, winning one match and losing the other but we were very competitive and showed great sportsmanship and teamwork. Our team was made up of a mixture of girls and boys from 5th and 6th class.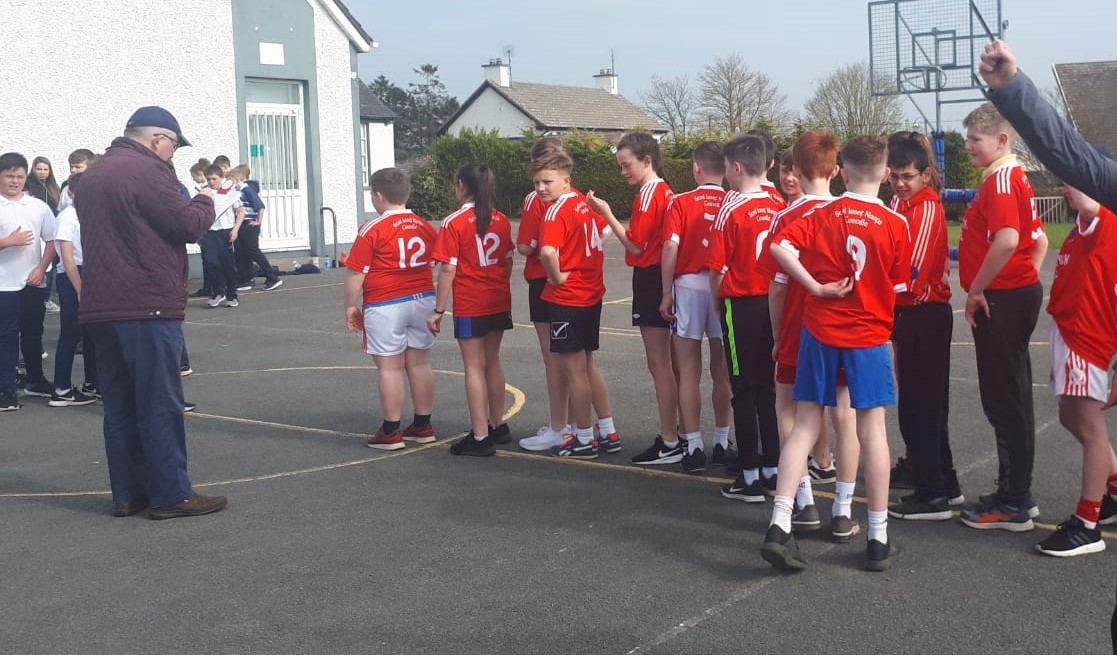 Amber Flag: Congratulations to our school for obtaining the Amber Flag. The Amber Flag is in recognition of the school's promotion of Positive Mental Health. The school community has undertaken a lot of small projects during the last two years to increase positivity in the community.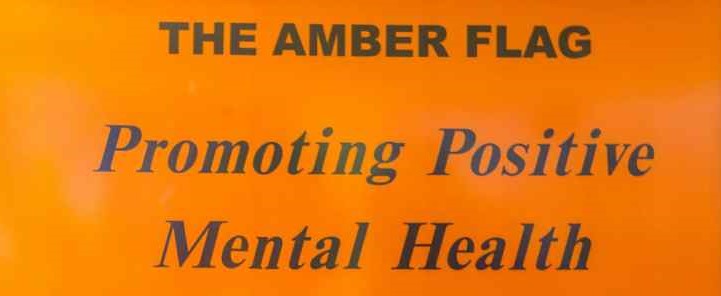 Promoting positive mental health Ms Ryan's fifth class "Mile a morning" Class walks a mile around the tennis courts before class to get into a positive frame of mind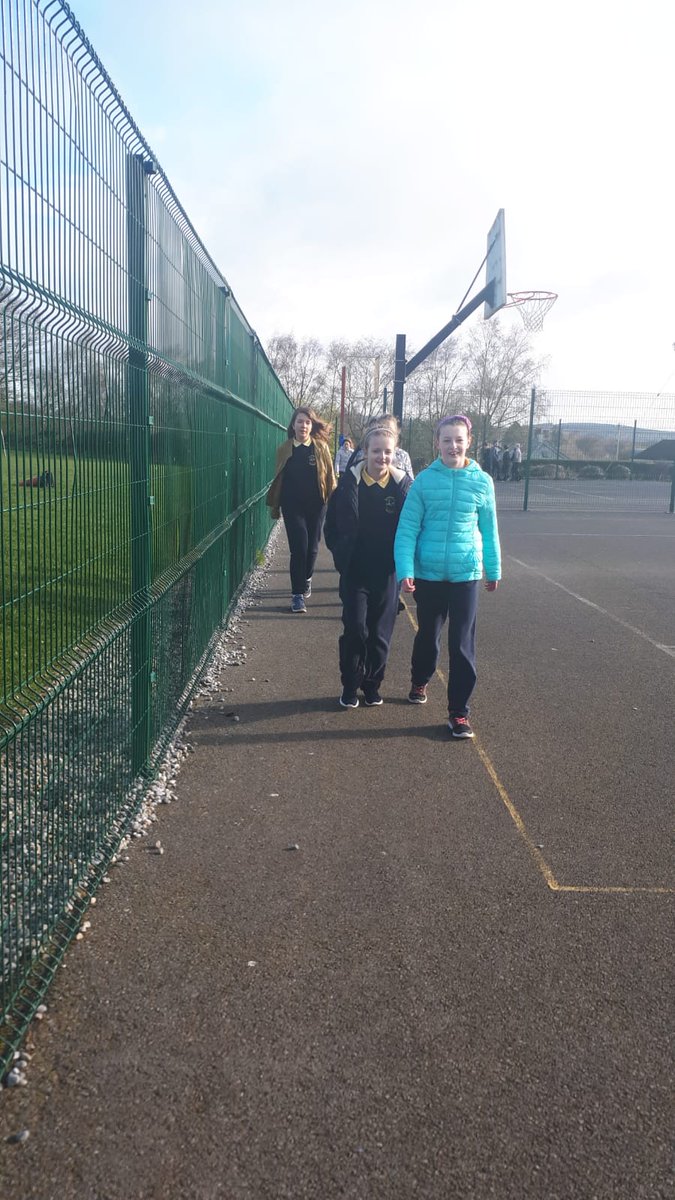 D.E.A.M Drop Everything And Meditate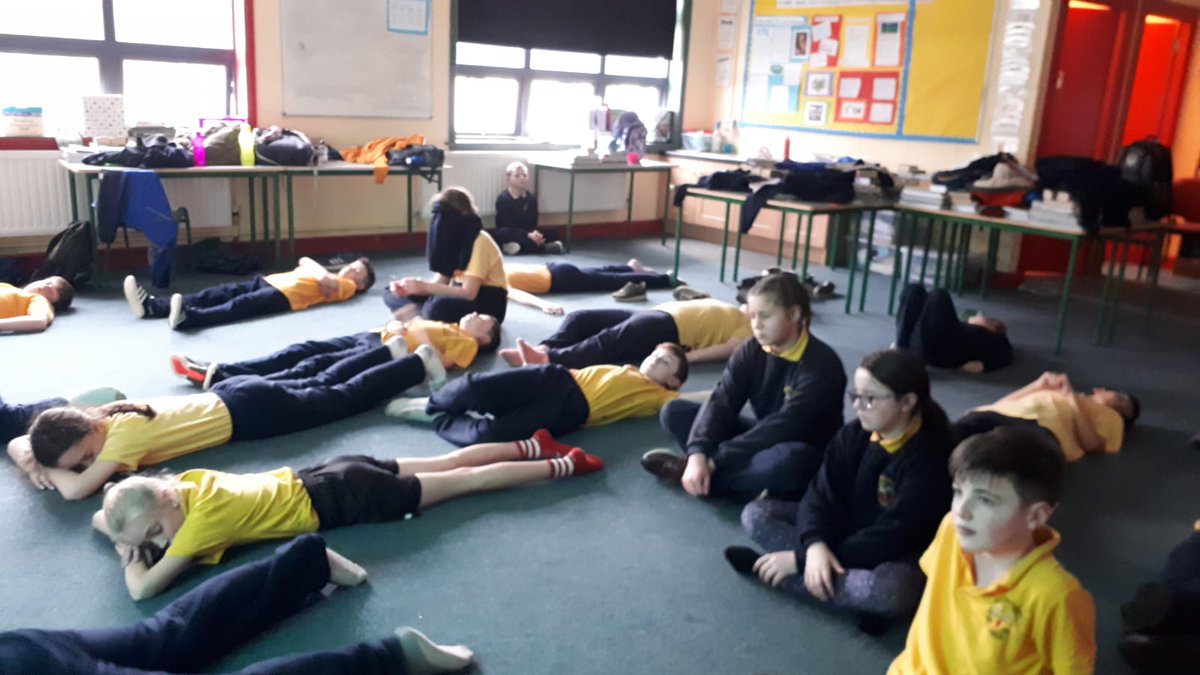 Junior Entrepreneur Video: the students in Ms. Ryan's 5th class made a video to accompany their successful JEP Project. It gives you an idea of how much hard work goes into a project like this. The video looks great so well done 5th class!
3rd Class – Penpals: 3rd class wrote to pen pals in Newbridge in March. They were very excited before the holidays to get their letters in the post from Newbridge.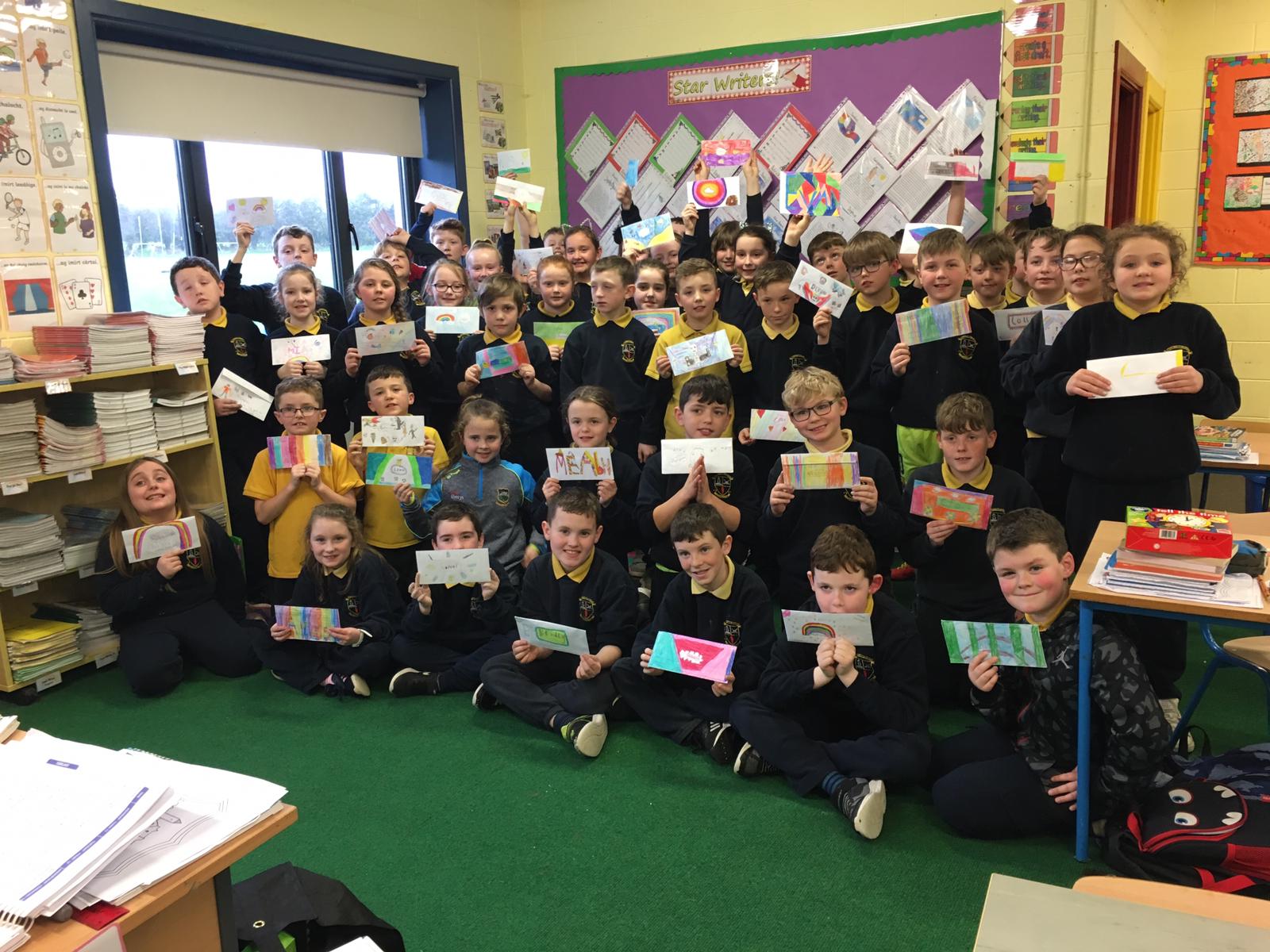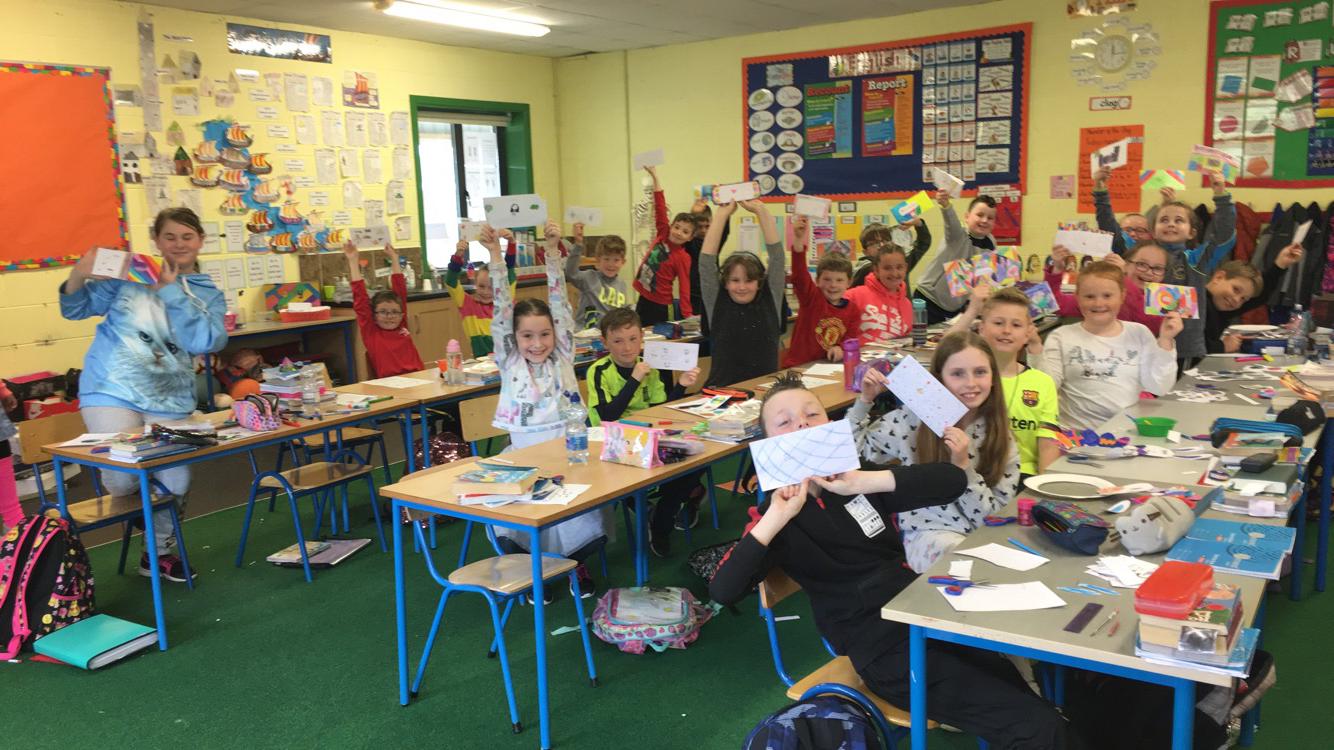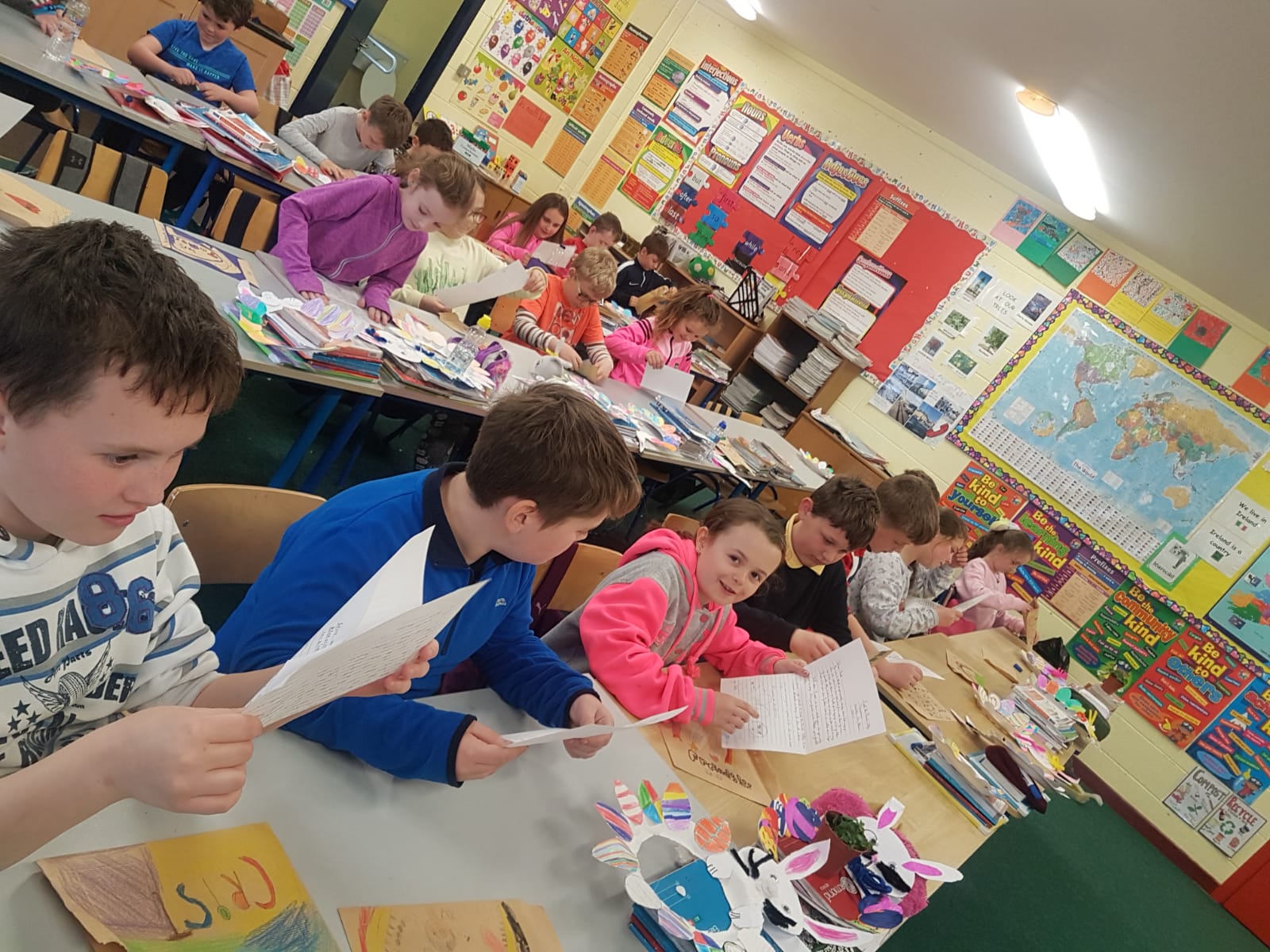 Science experiments: at Corville we have been putting a big emphasis on Science this year. The students have gotten the chance to take part in many practical experiments over the last few months and we plan a whole lot more for term 3. Before Easter, 3rd class did lots of cool science experiments with Mr. Scully including the mentos and coke experiment, the whoosh experiment and some others. In 6th class, they have been looking at butterflies, burning metals, creating lycopodium powder fireballs & dragon's breath, making tea bags levitate (magic?), creating molecules from various atoms etc. This really is top level stuff and the students are being exposed to science well beyond the primary level, and what's more – they are loving it!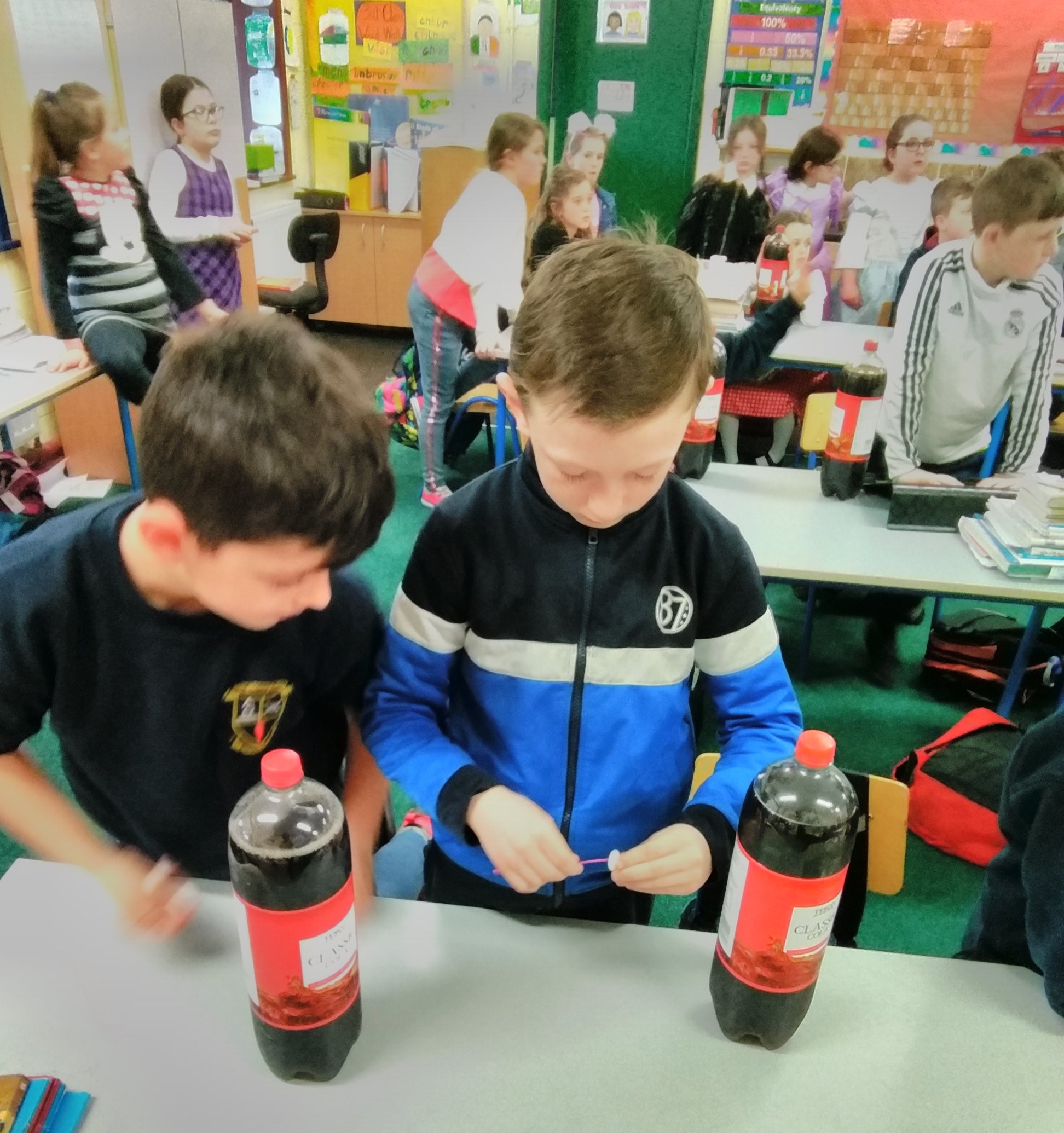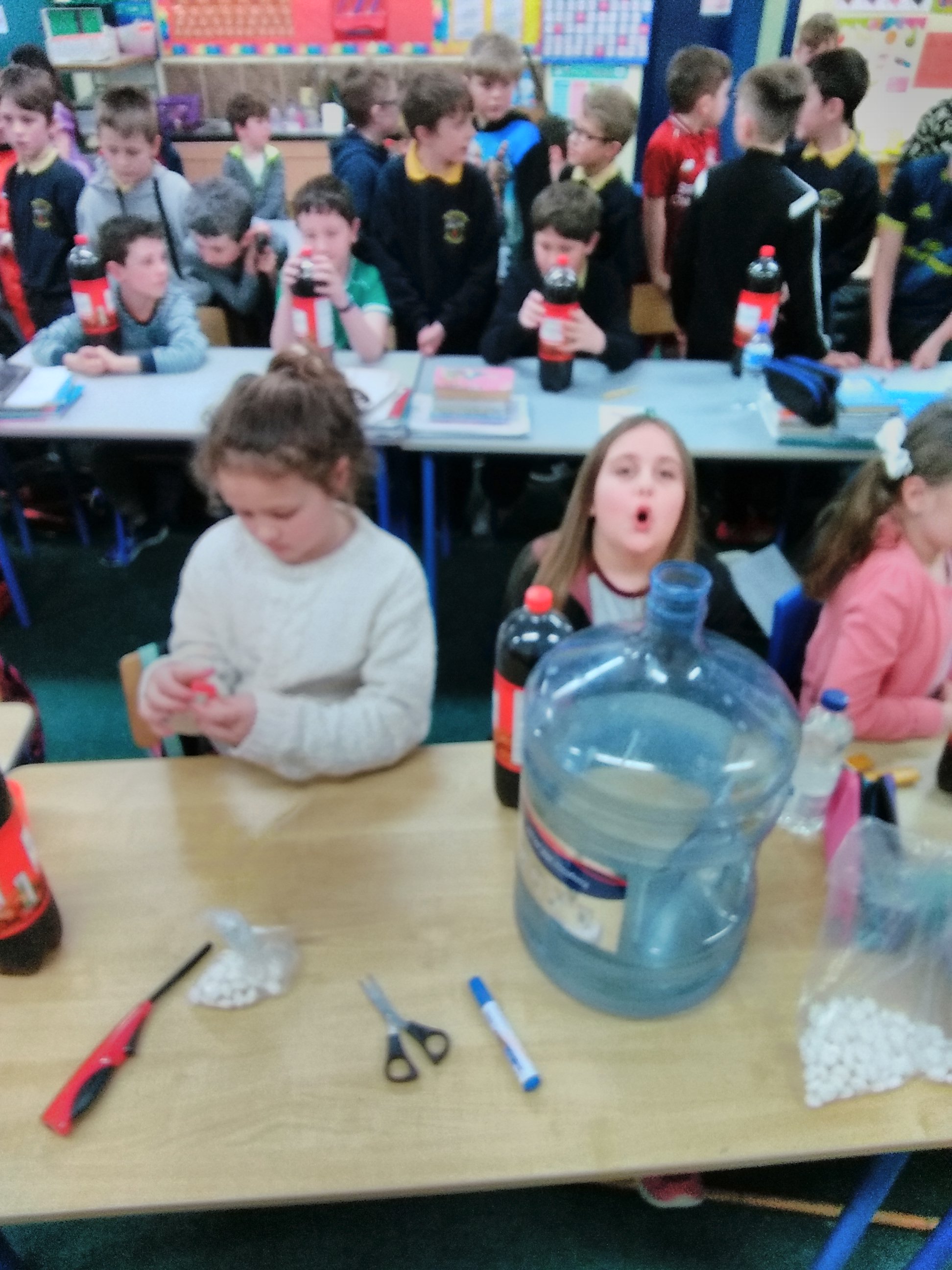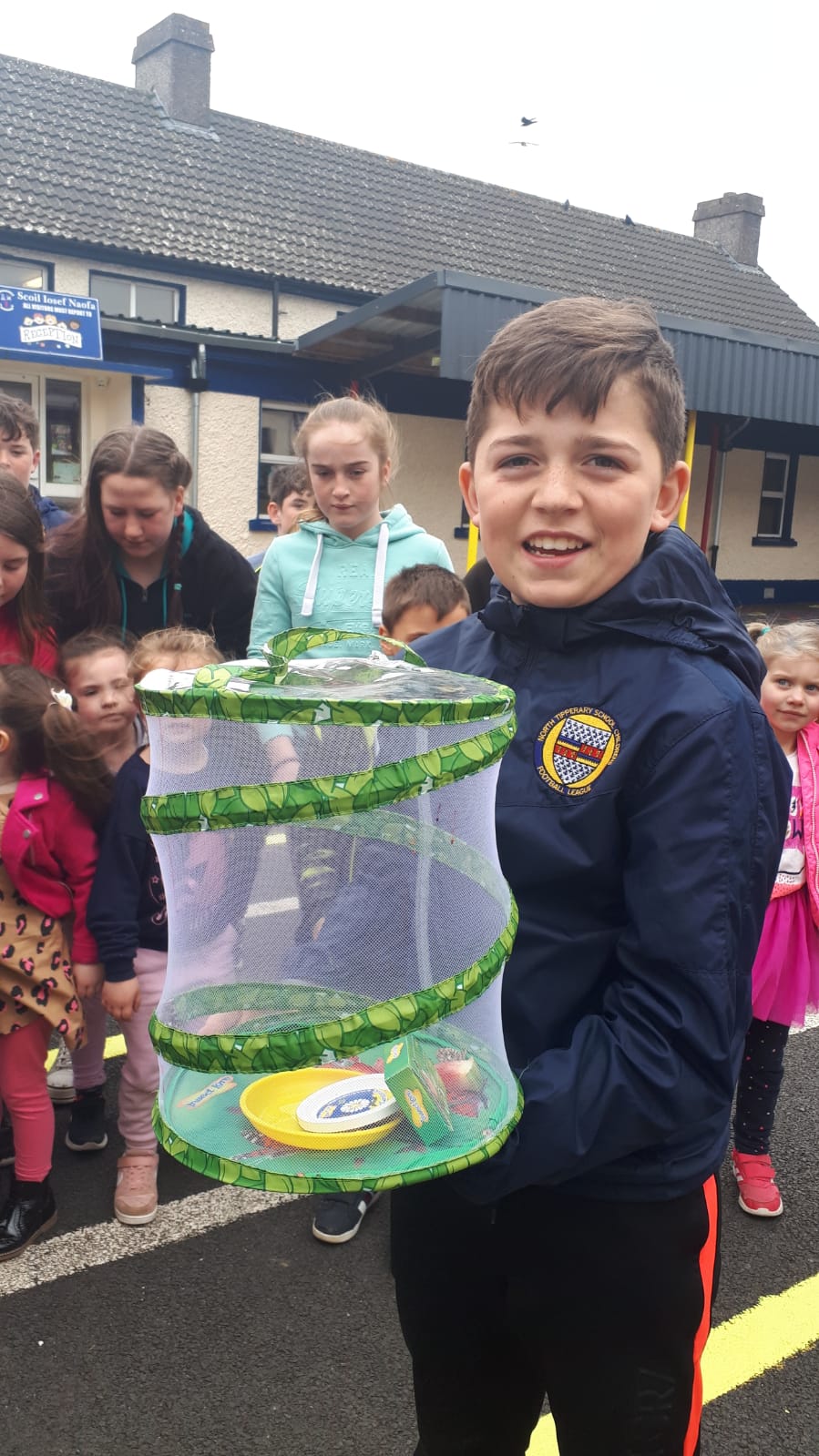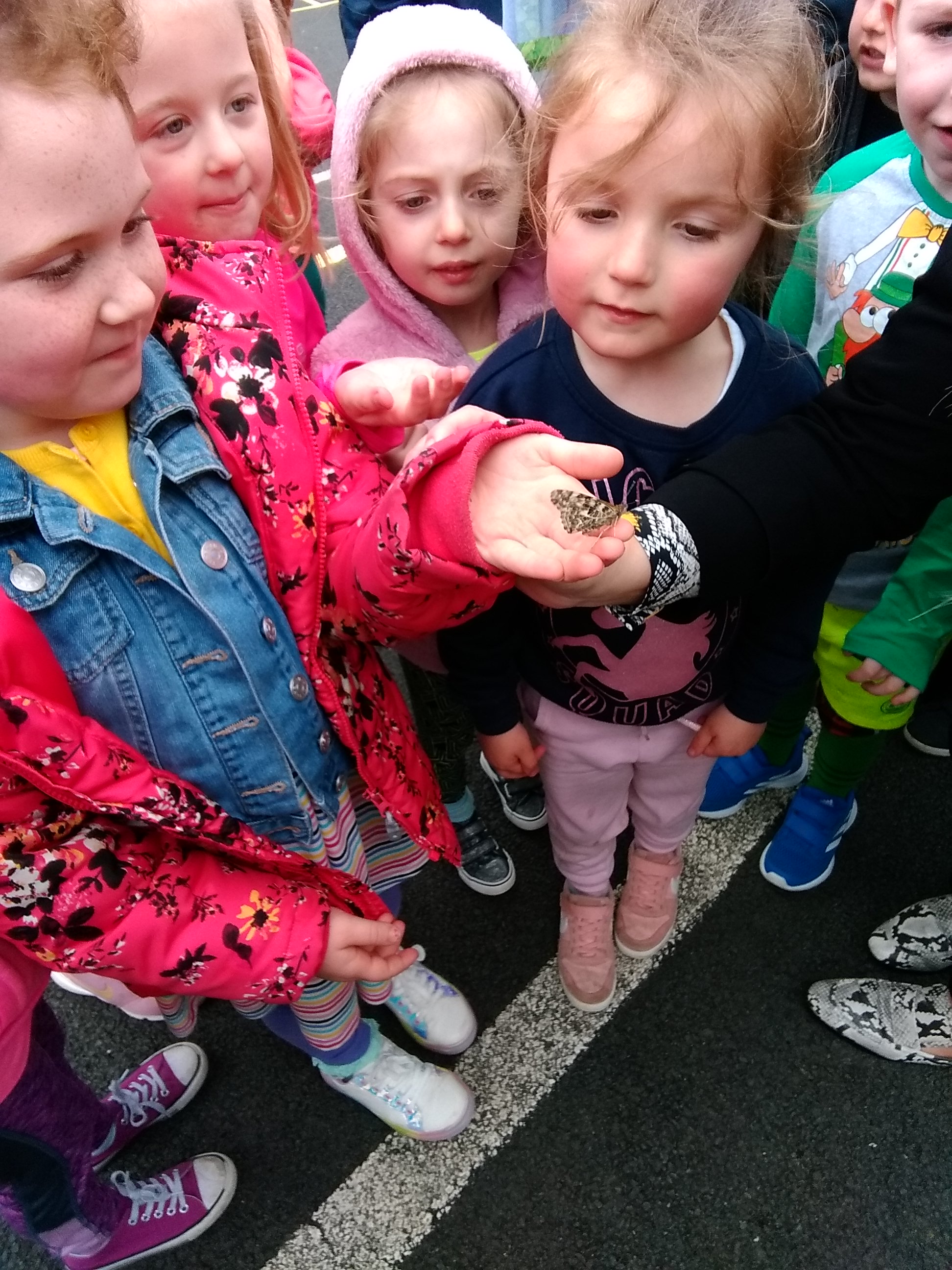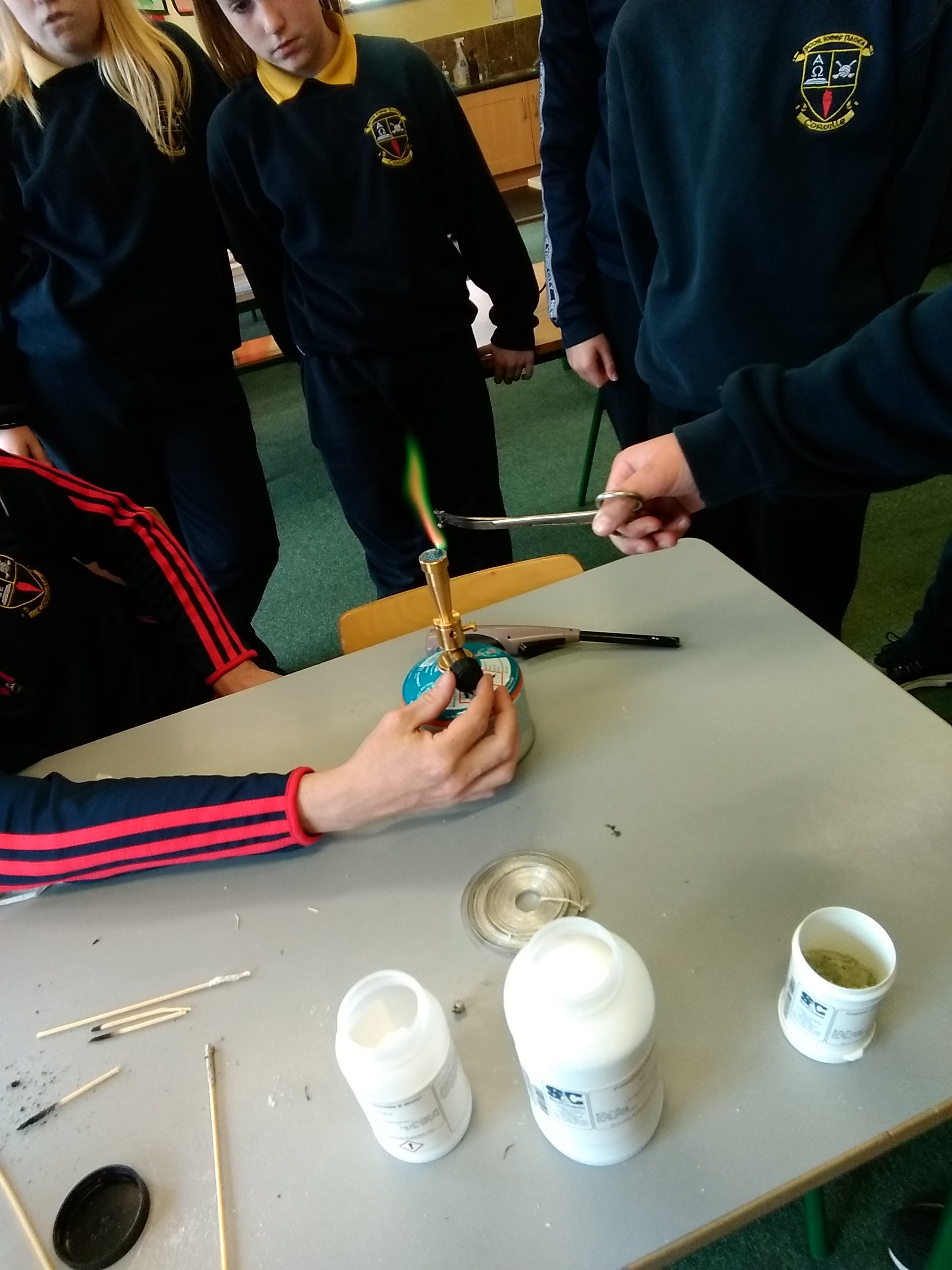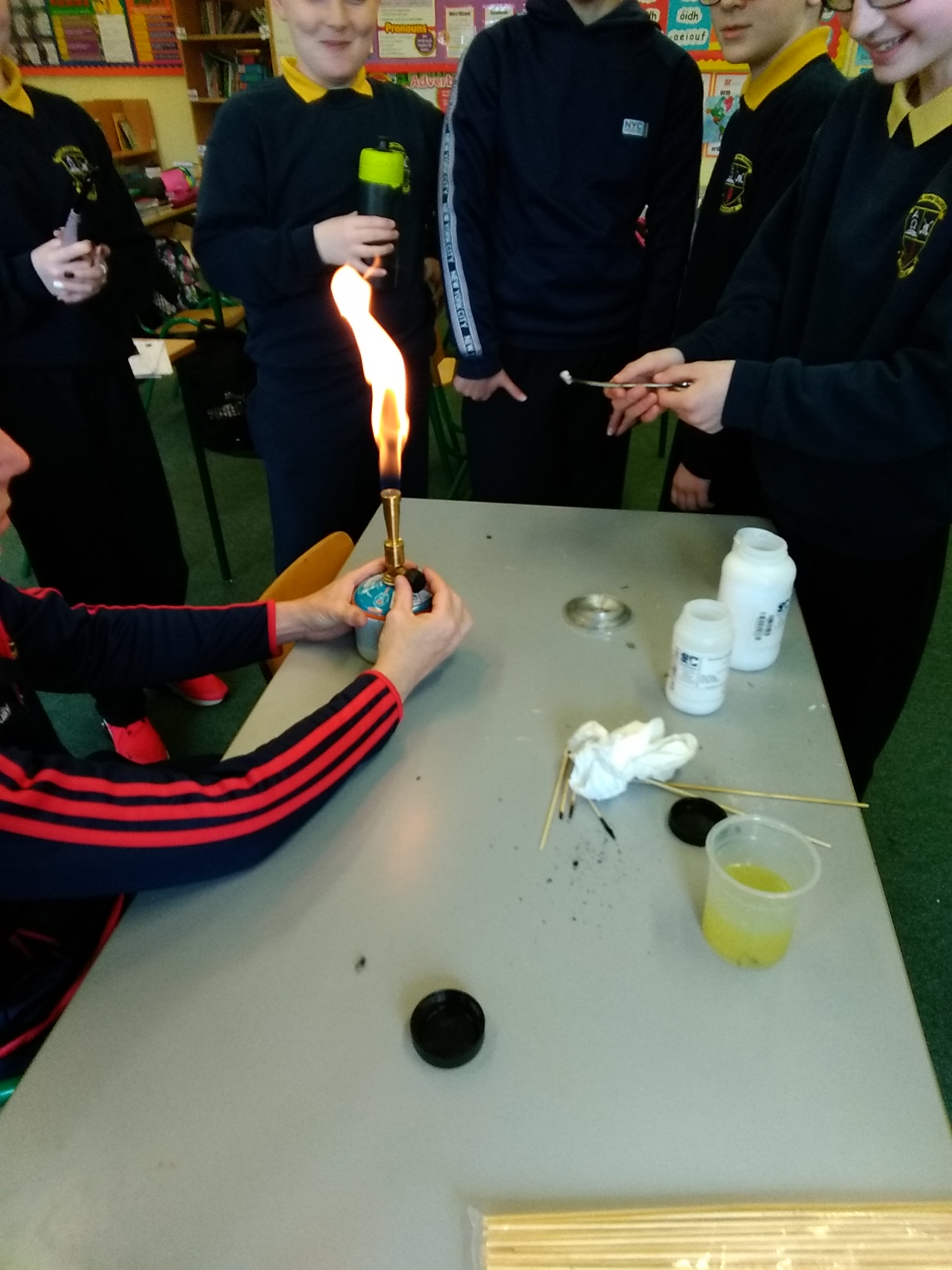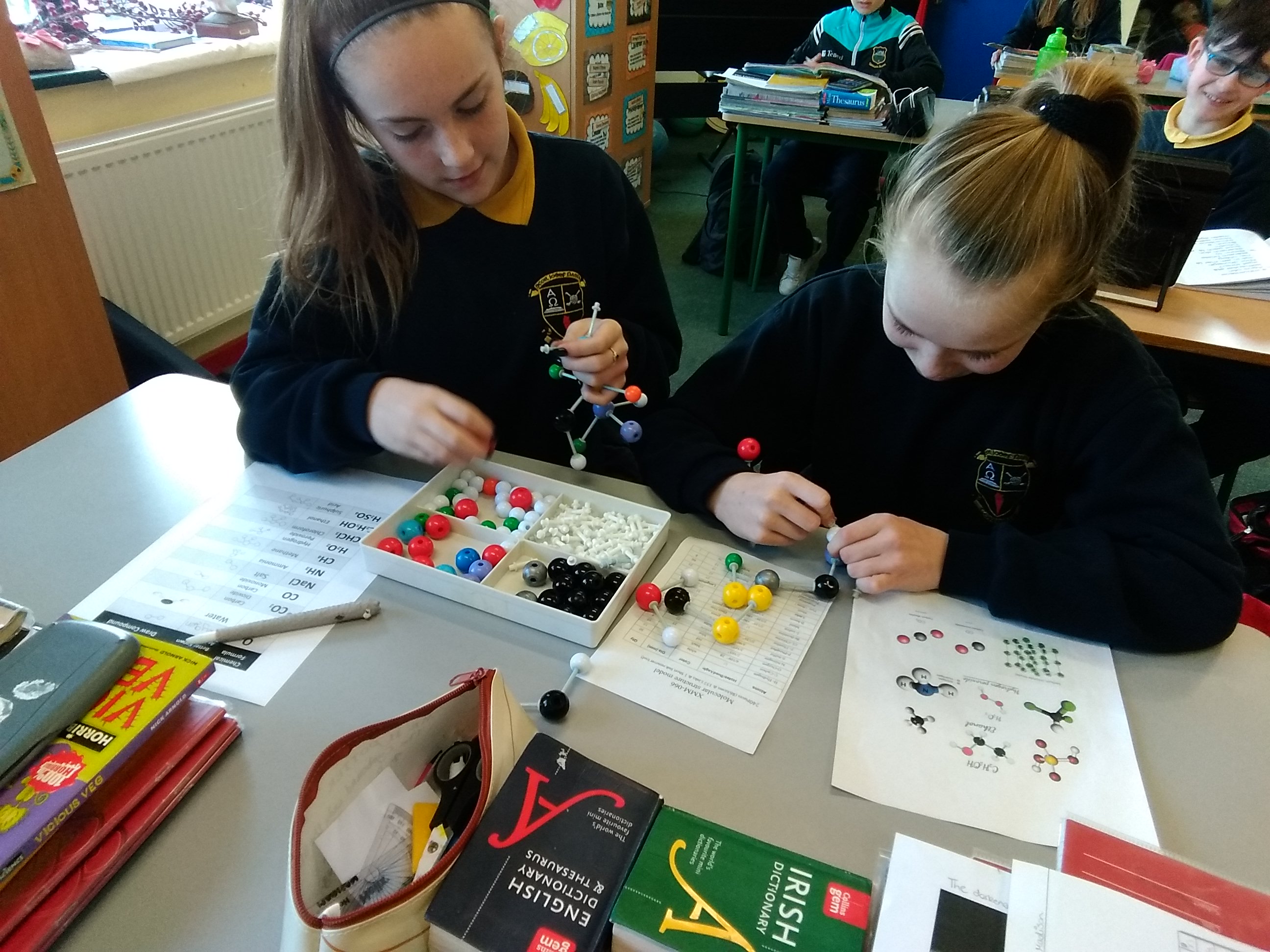 Whoosh Experiment Video
Heineken Champion's Cup: The Heineken Champion's Cup that Leinster won last year was brought to our school before the holidays. Each class got a photo taken with it.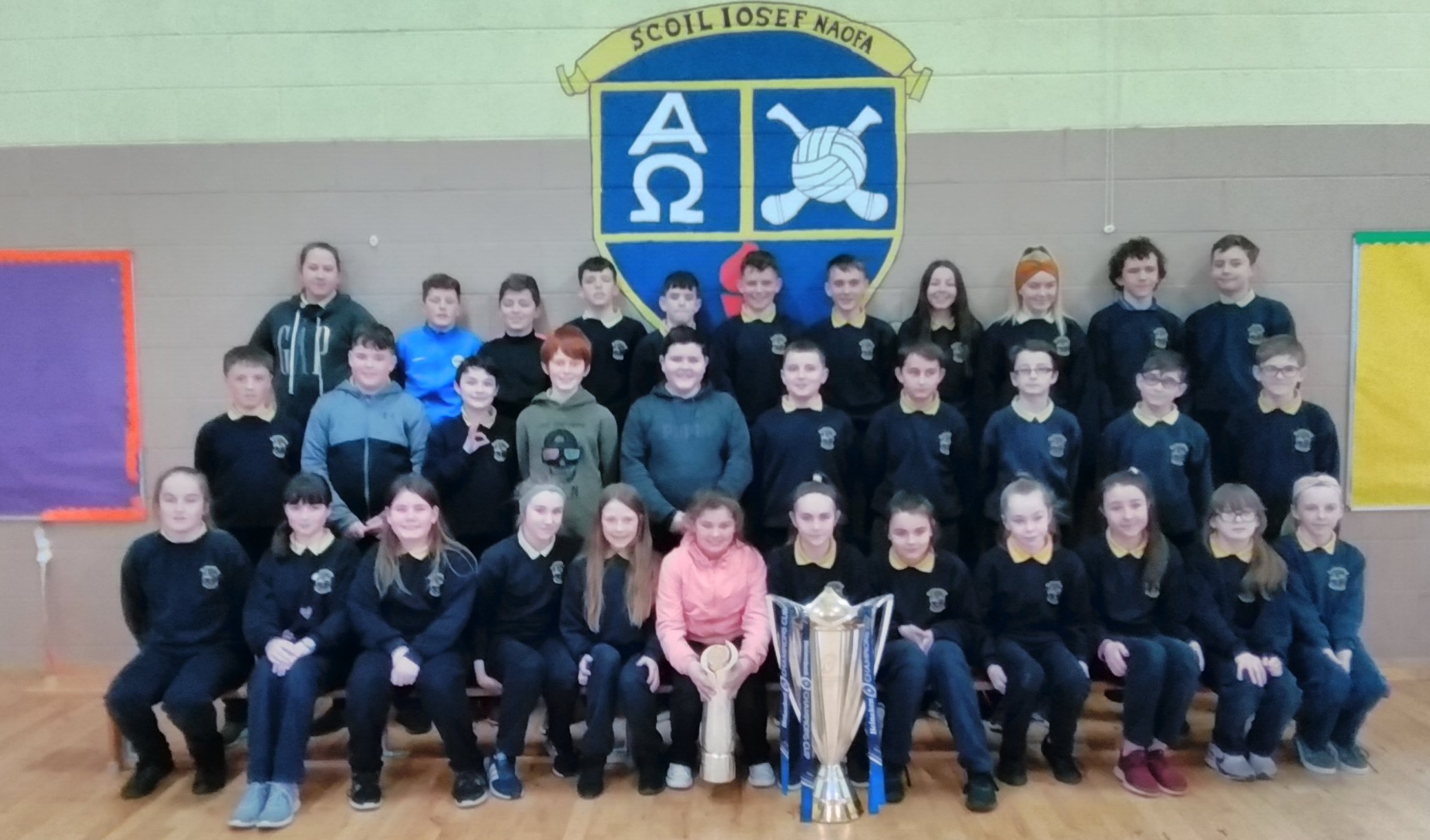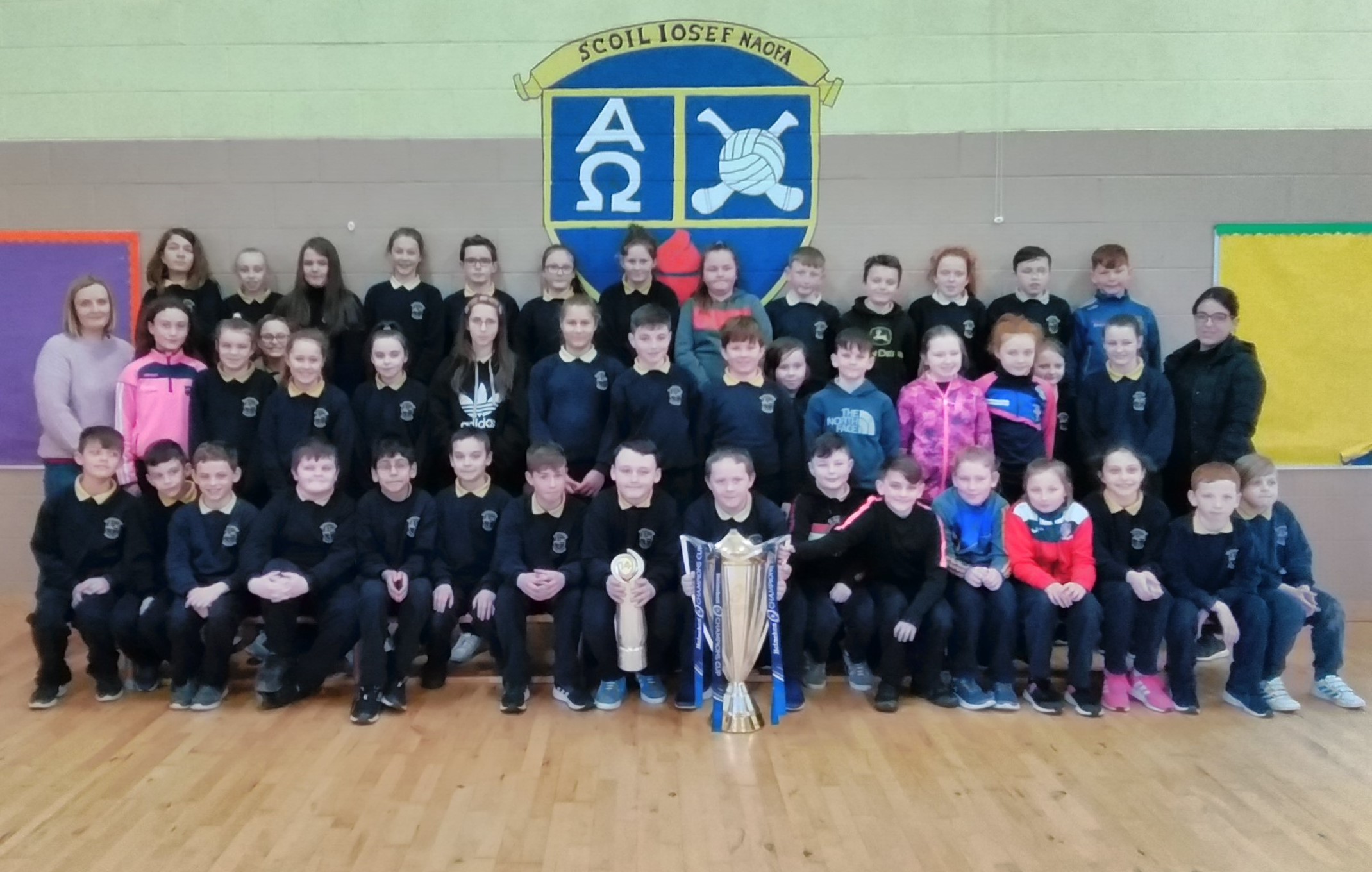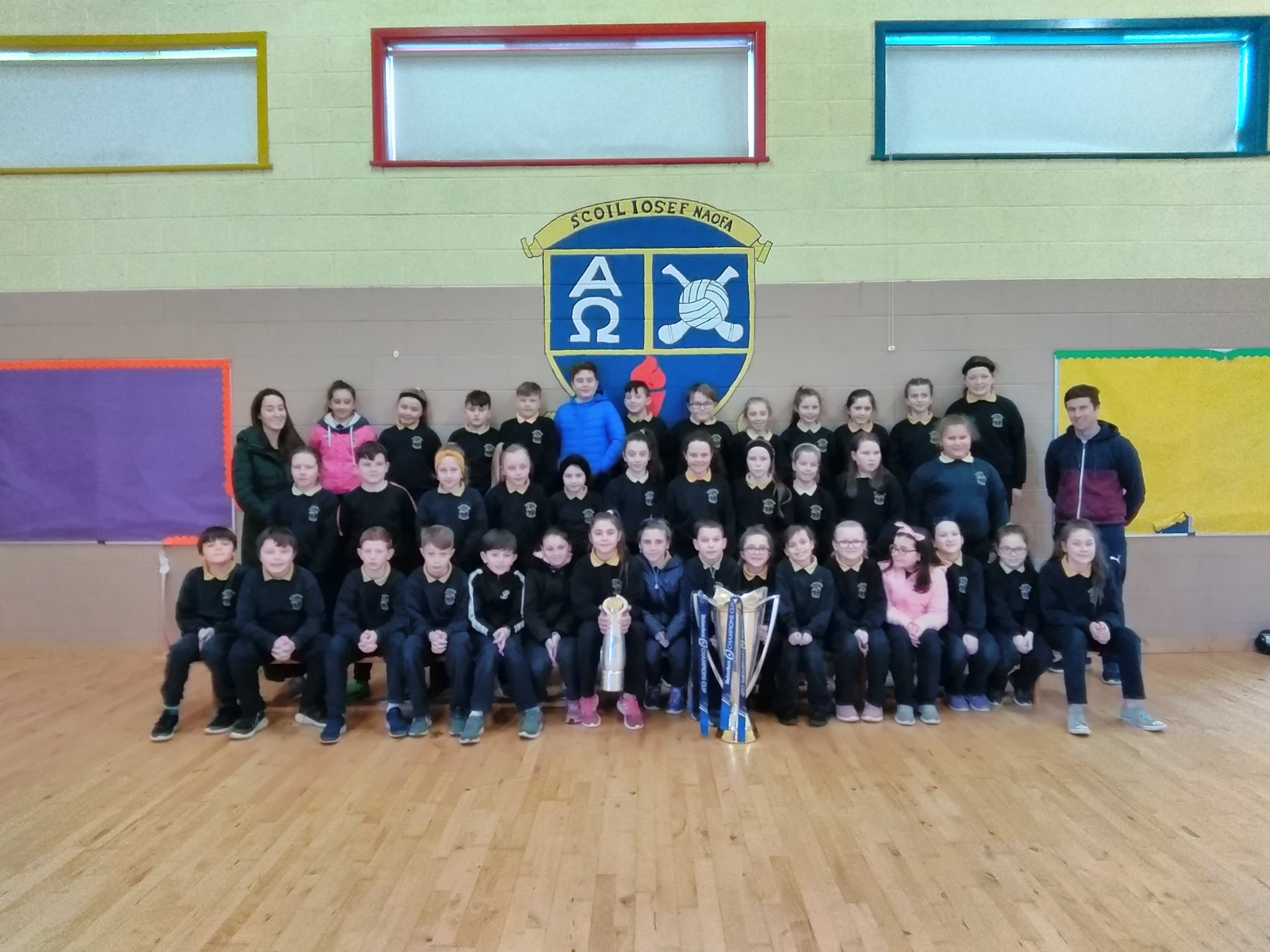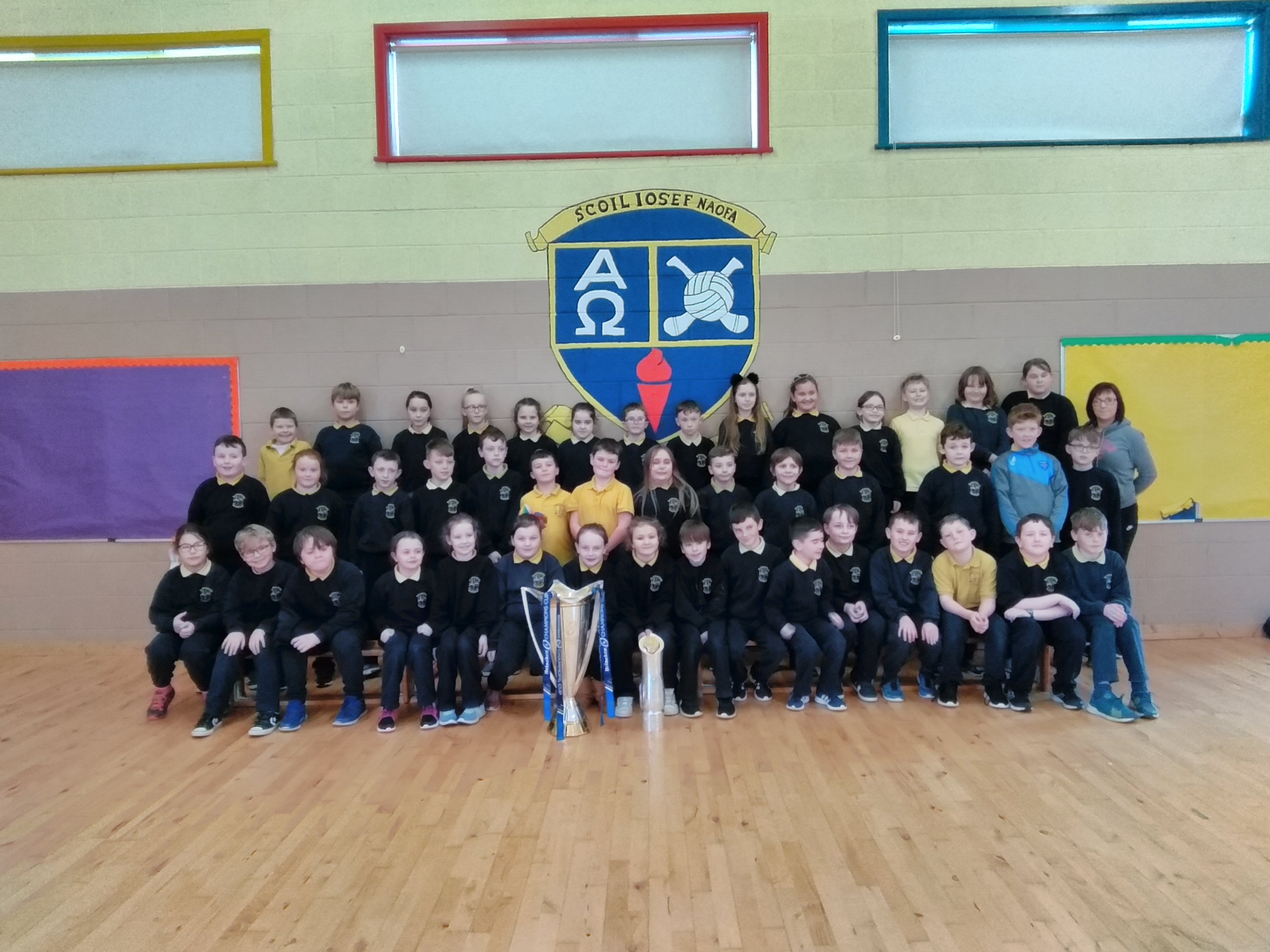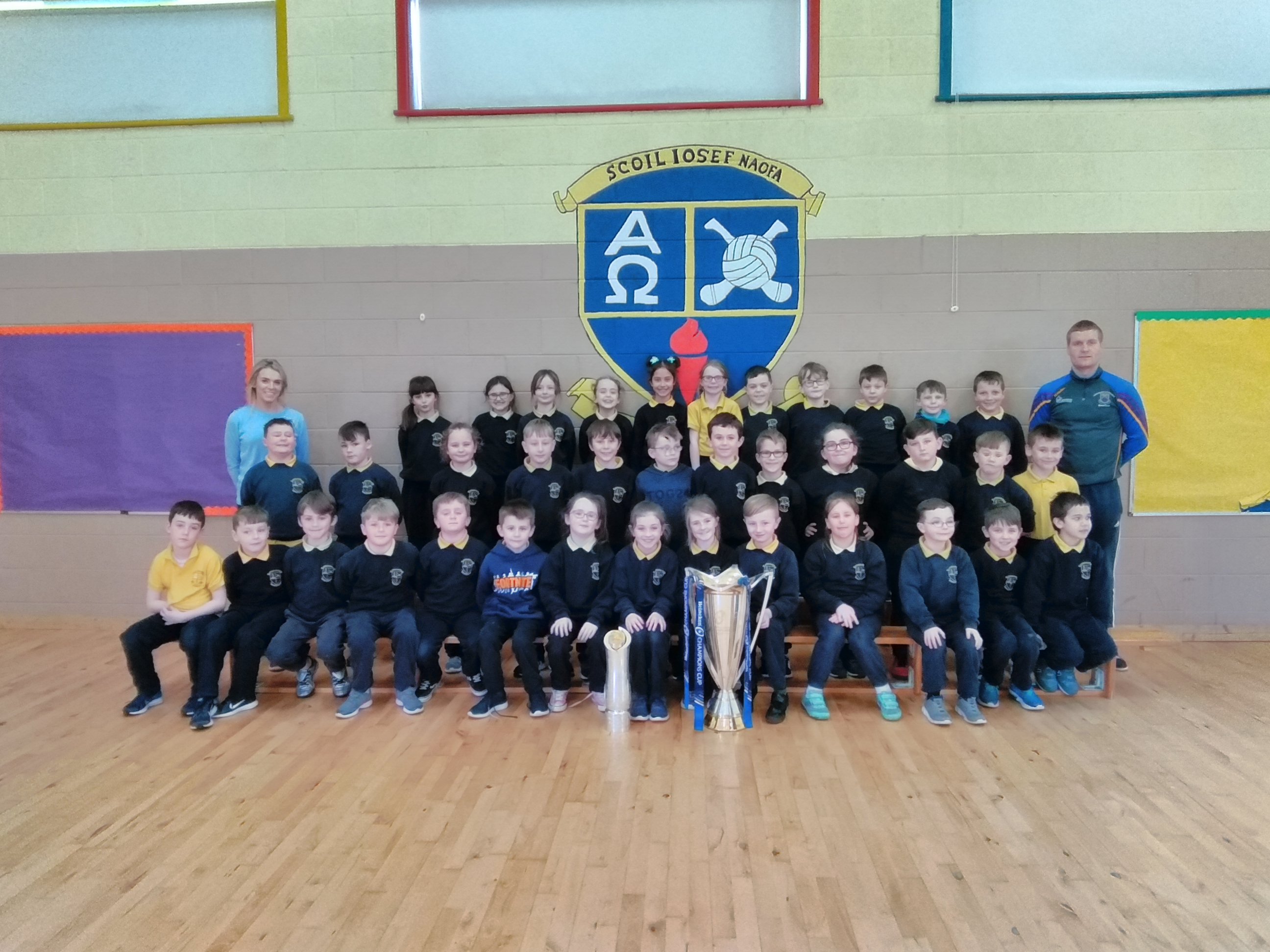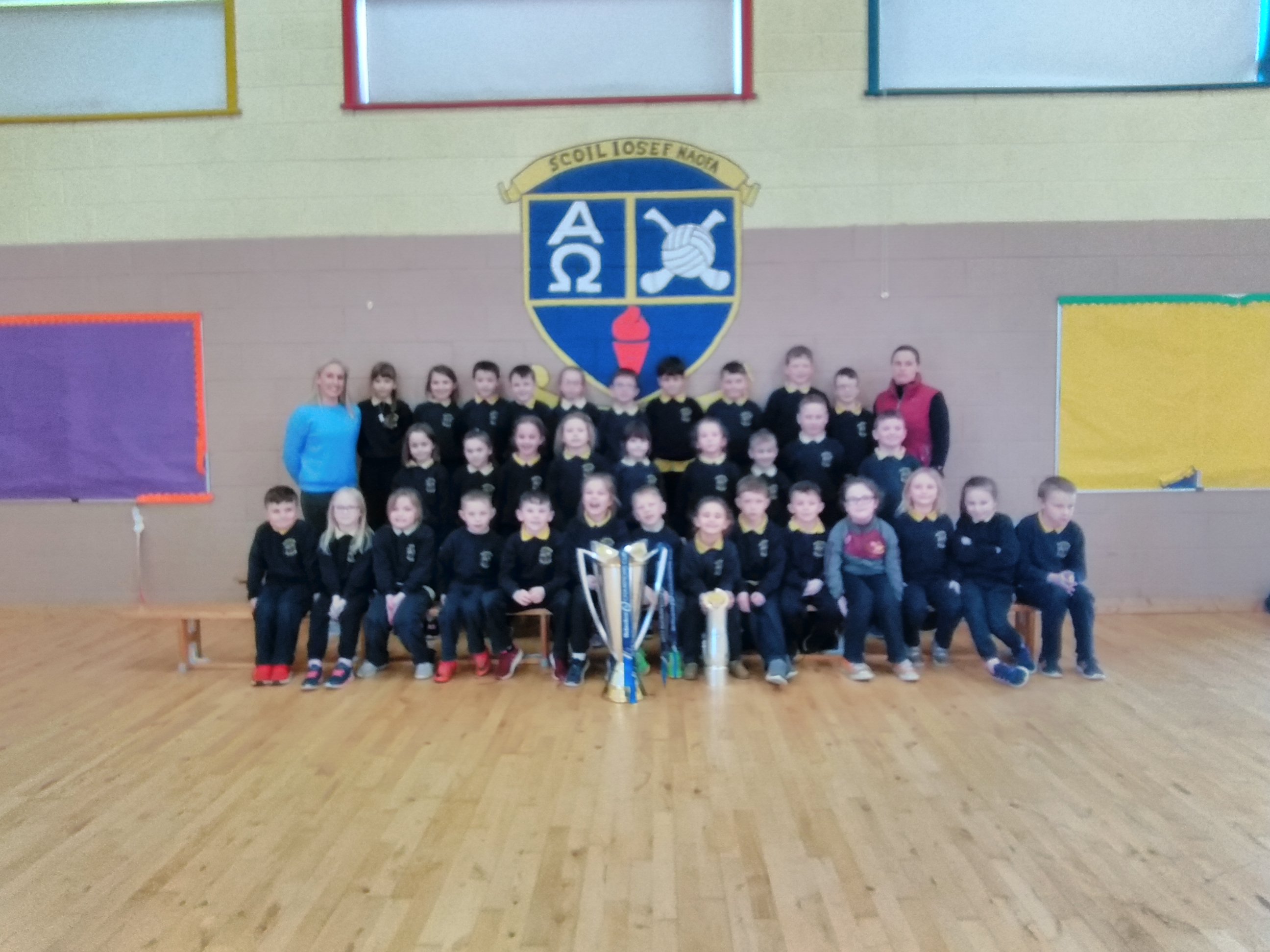 Junior Infants – Easter Egg Hunt & Supermacs Visit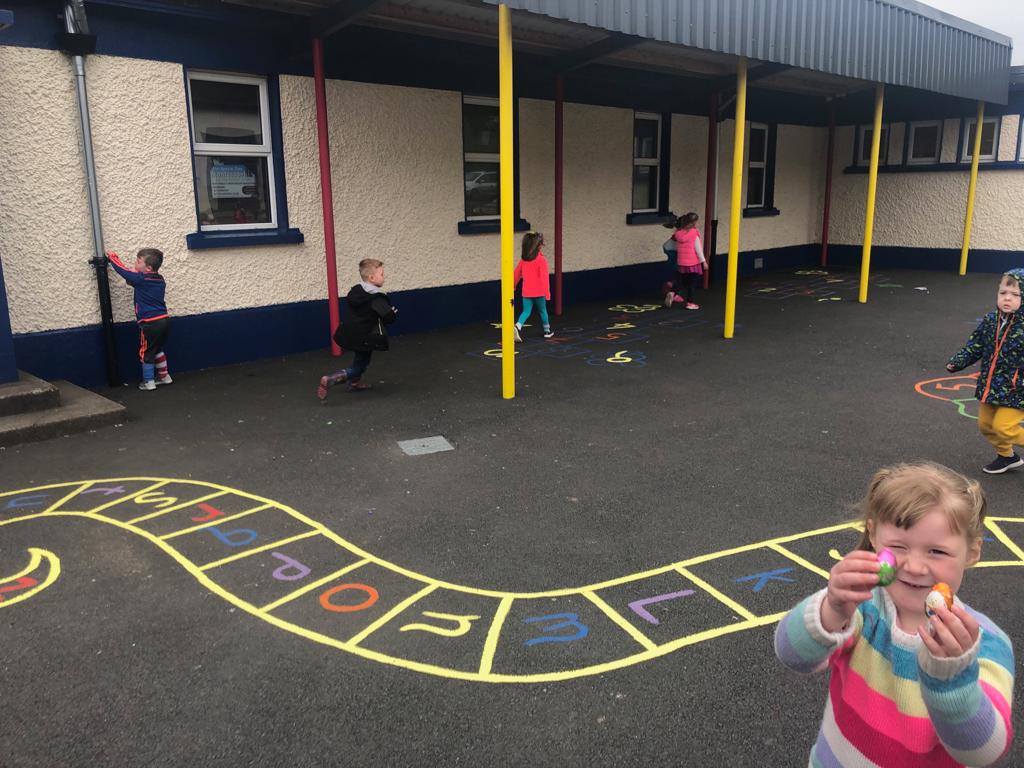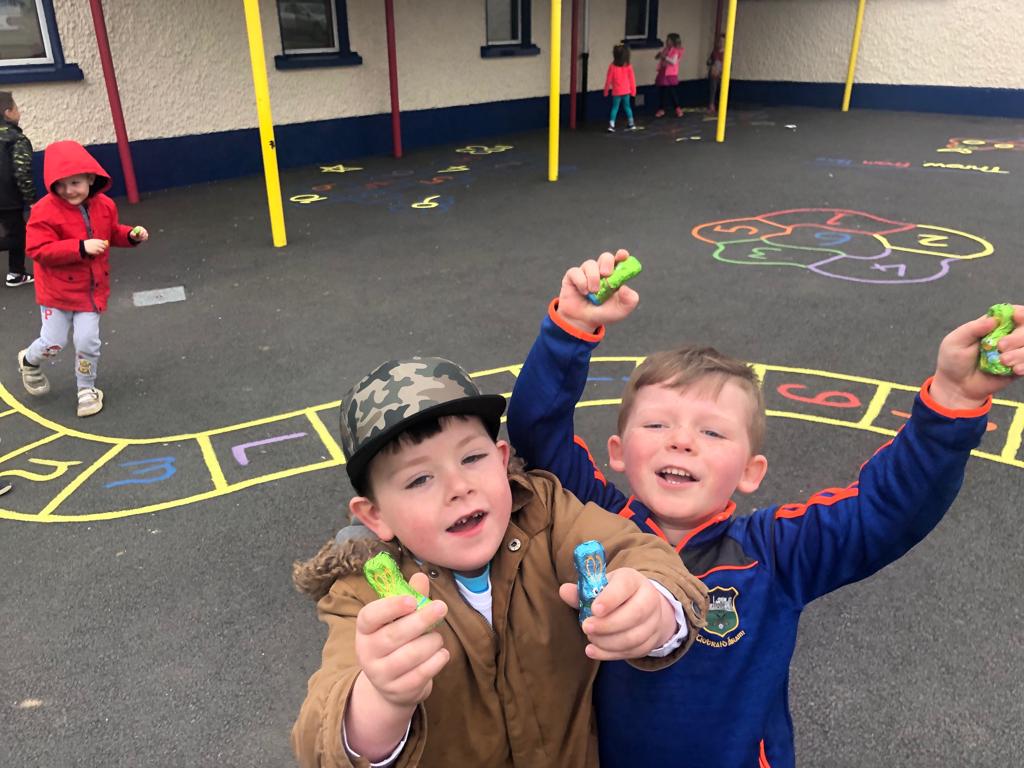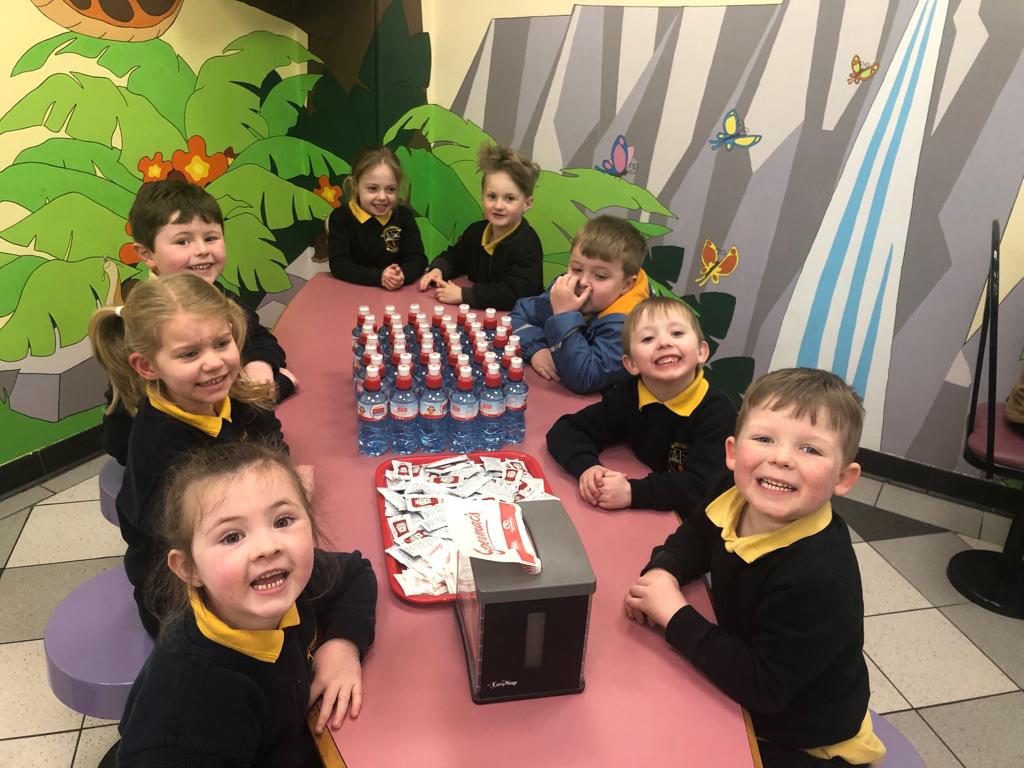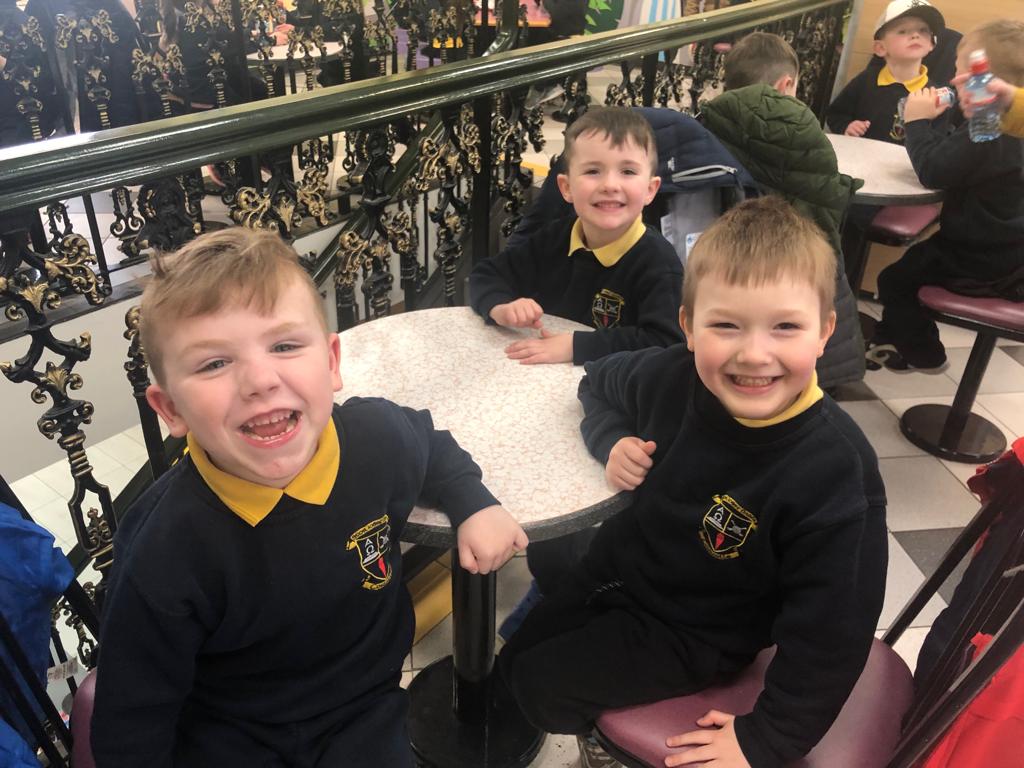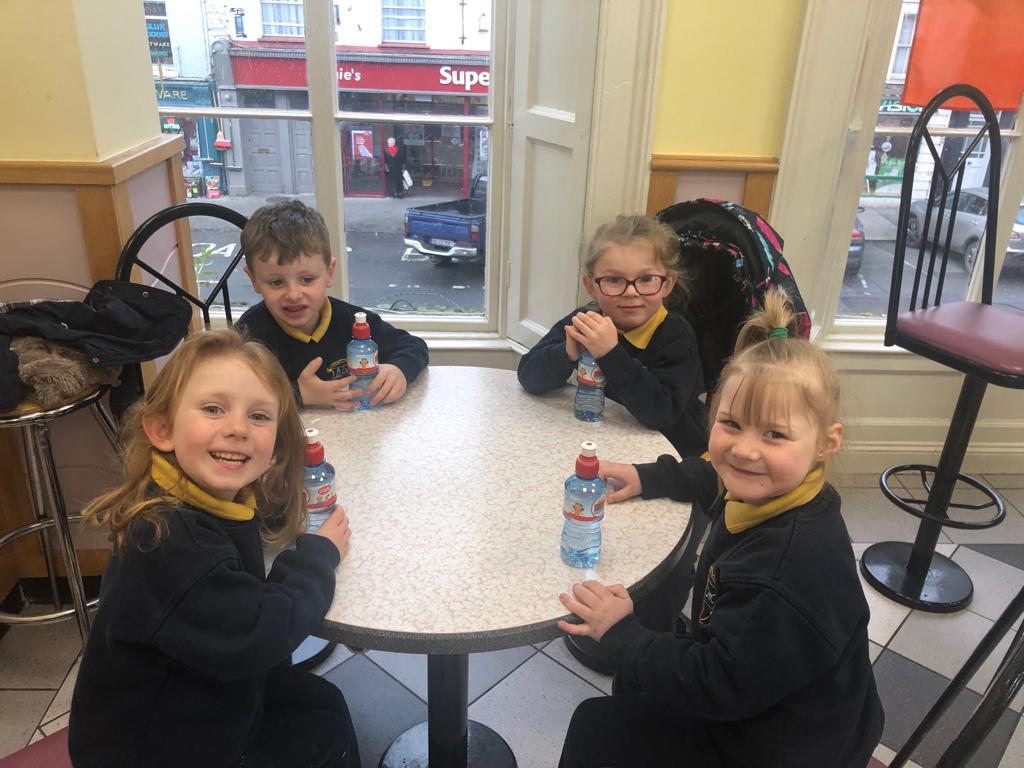 Autism Awareness Run: Well done to Damien Carroll and his organising team for putting on the recent Autism Awareness Roscrea 6km Run. A lot of work is required to host an event like this so it was great to see such a big turnout and fine weather on the day. Take a bow all of you, you deserve it. It was great to see plenty of students, teachers and parents from the Corville community in attendance. After finishing 2nd, the Corville NS run team will be back again next year looking to go one better in the team competition!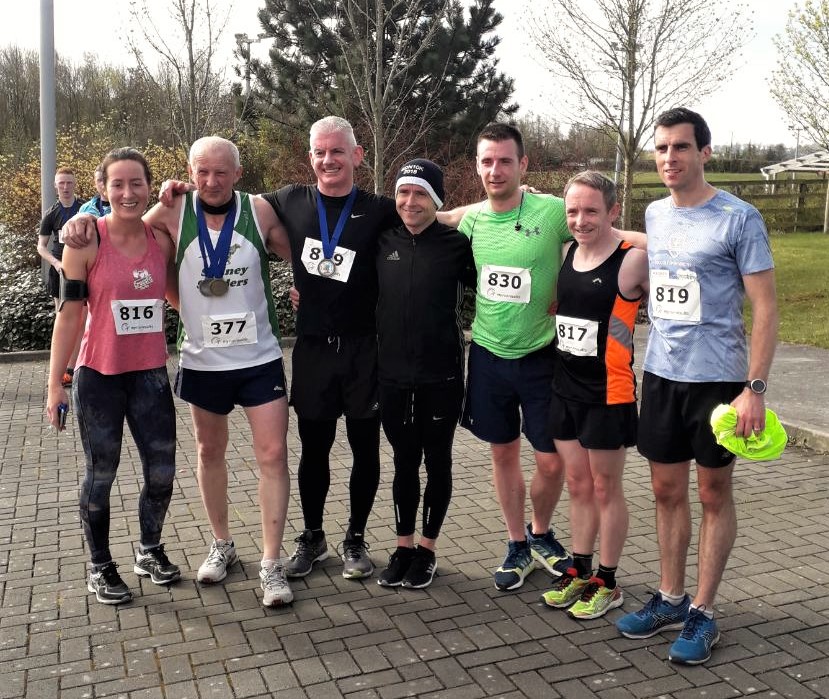 Cycle Right: our 6th class students took part in the Cycle Right Programme over the last 4 weeks. The programme combined theory with practicality, resulting in all out students learning the do's and don'ts of cycling. We practiced first in the school and then we brought our knowledge and skills onto the road in Kennedy Park. We would like to thank Martin and Louise for teaching us all we need to know about cycling.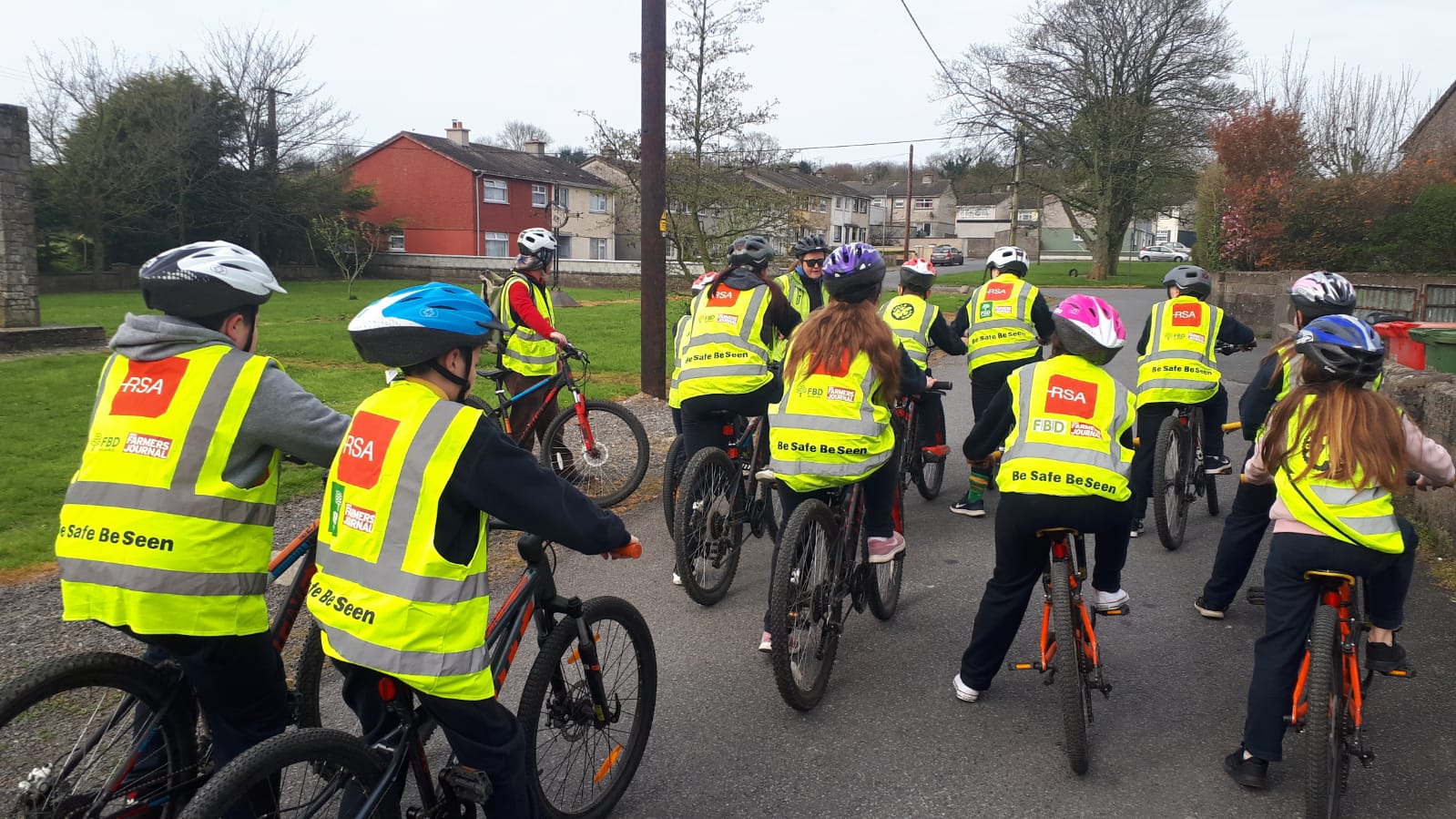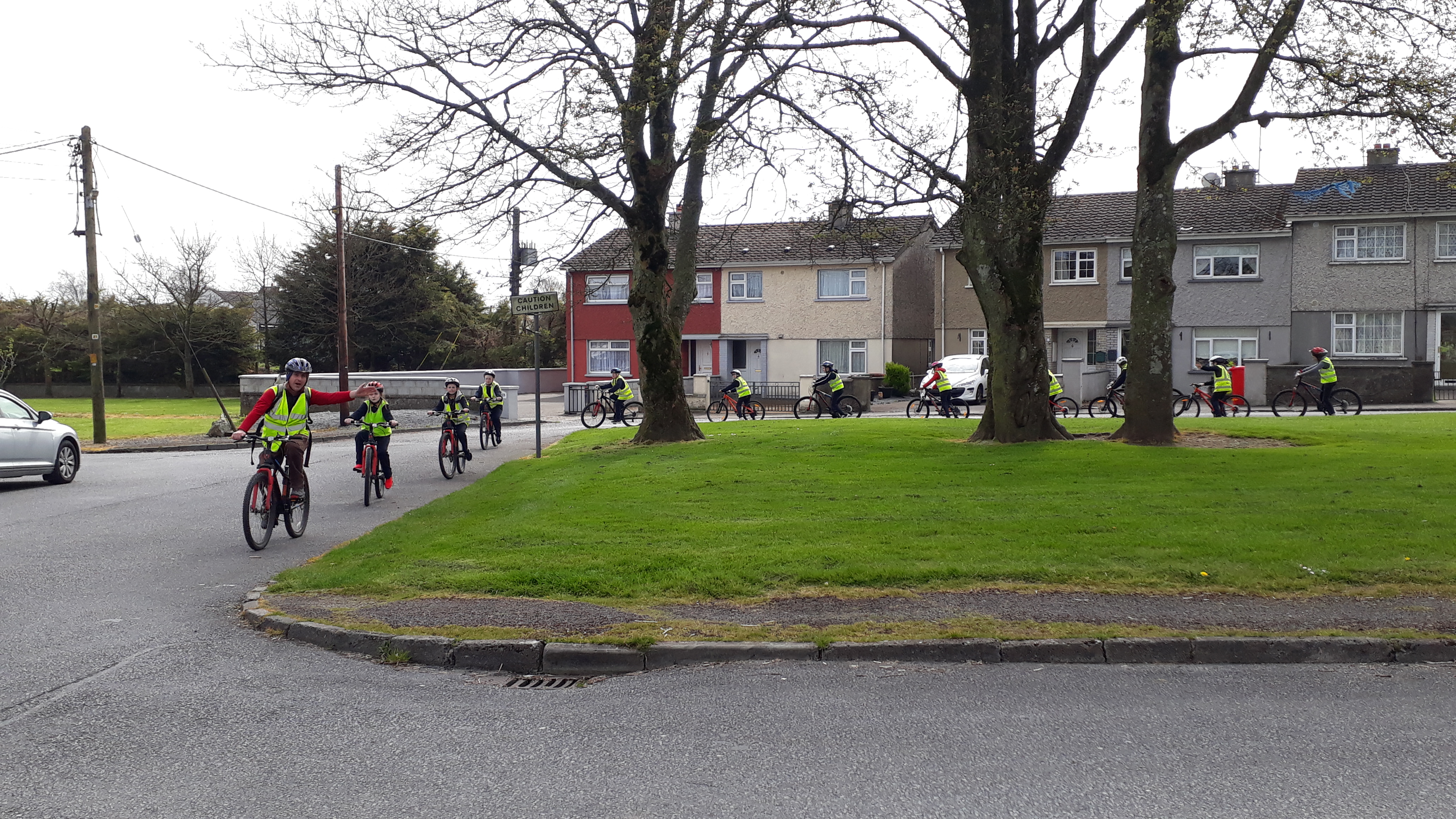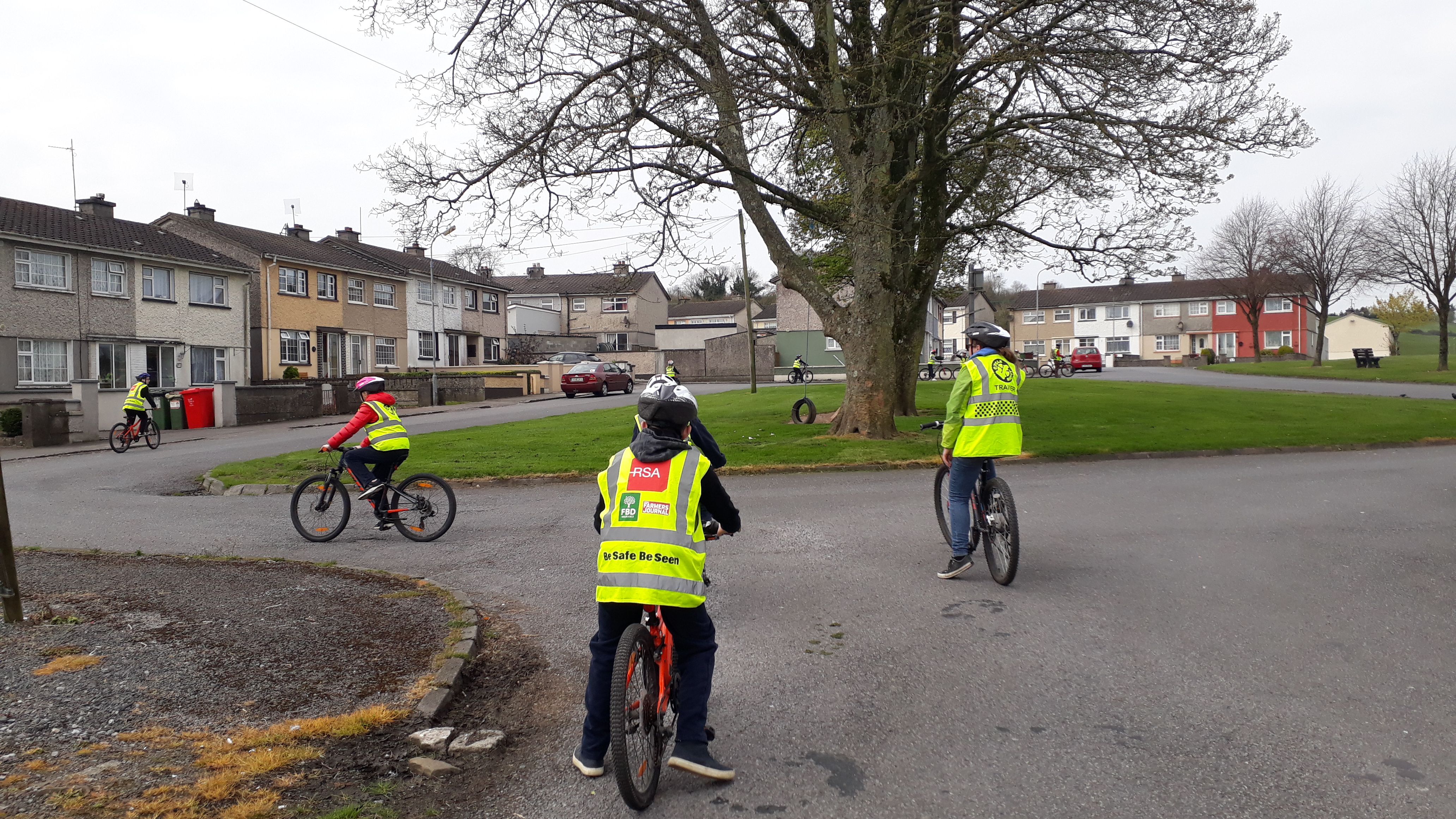 Assembly Performance: our Junior Infant students put on a wonderful performance for the rest of the school at assembly. You need to be very brave to get up in front of the whole school to perform, so well done to you all!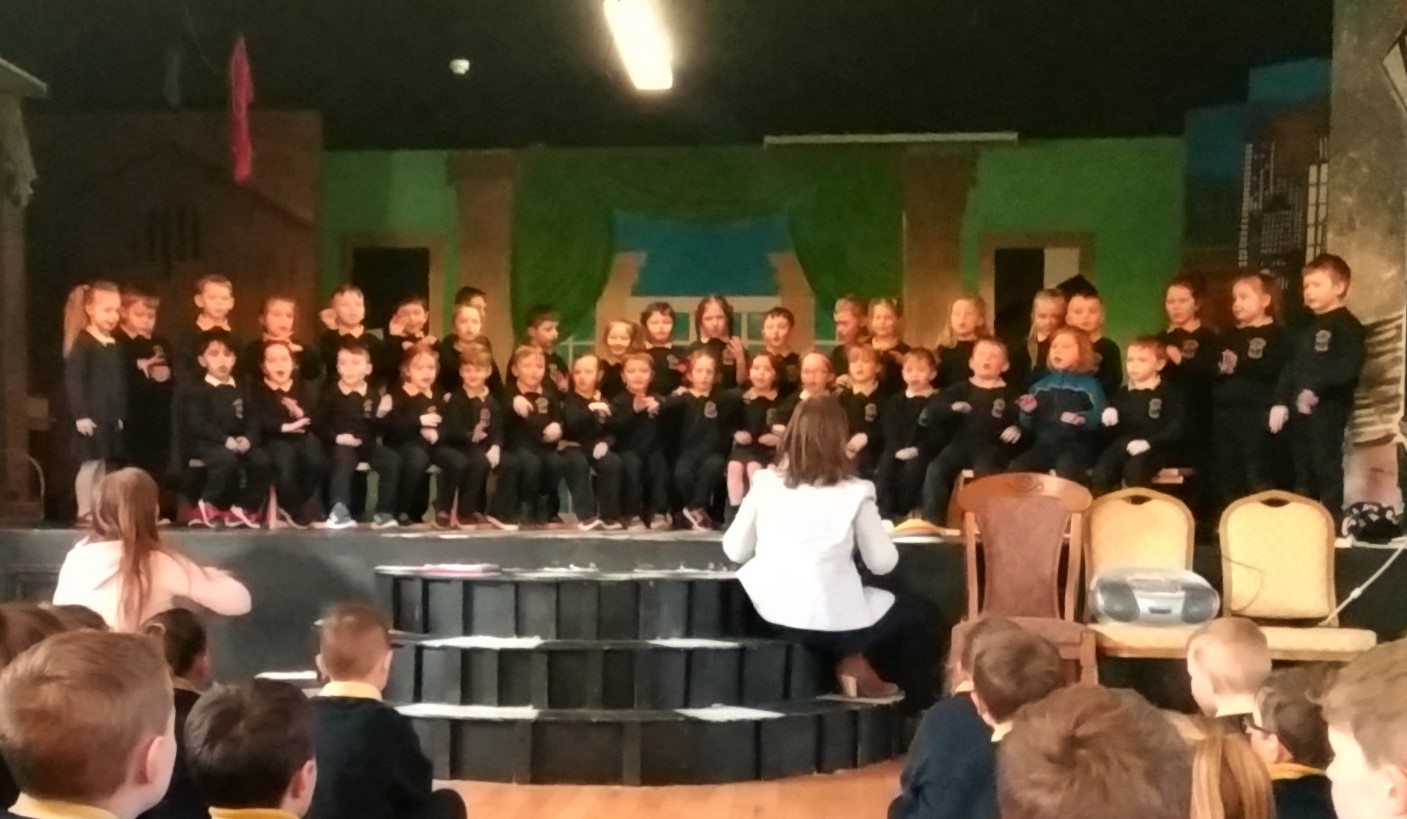 6th Class Blog: Term 2 was a very busy one for our 6th class students. Confirmation was the big focus but there never seems to be a dull moment in what is their last year in school. Other stories from their blog include – Nikita's student lesson (hockey), Cycle Right Programme, Sheena and Madison dancing, Jessica making pancakes, making clay model faces, teddy bear's picnic with junior infants, science experiments and lots more! We also came across a funny photo of us in Junior Infants. How time has flown!
To follow this year's 6th class blog – click here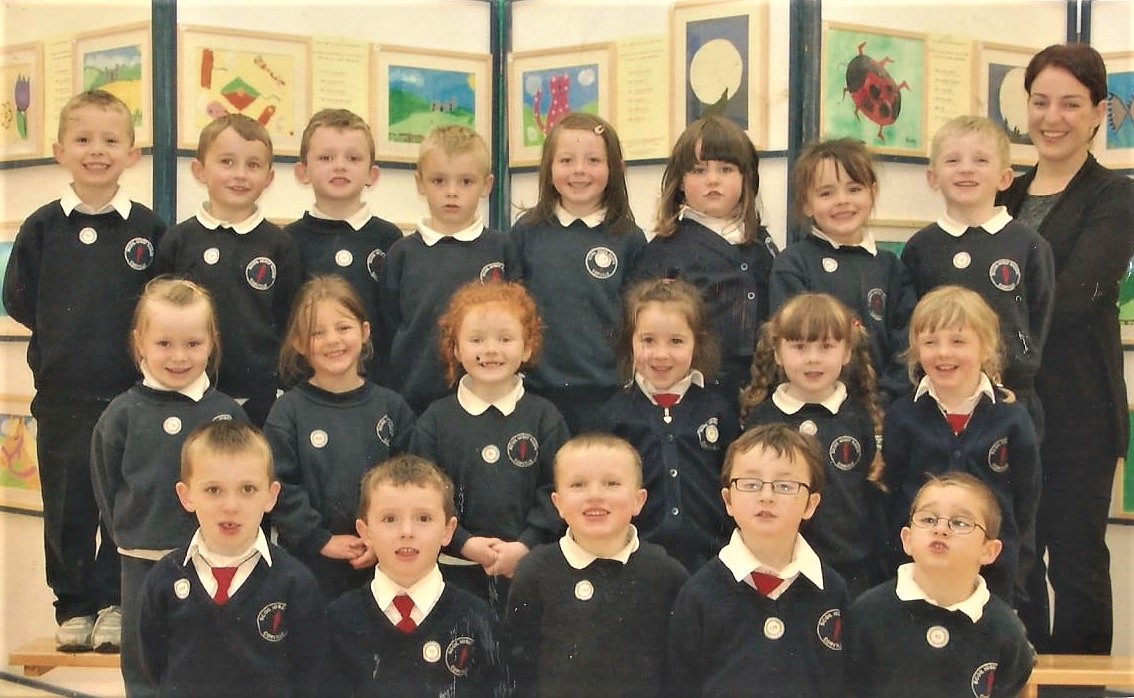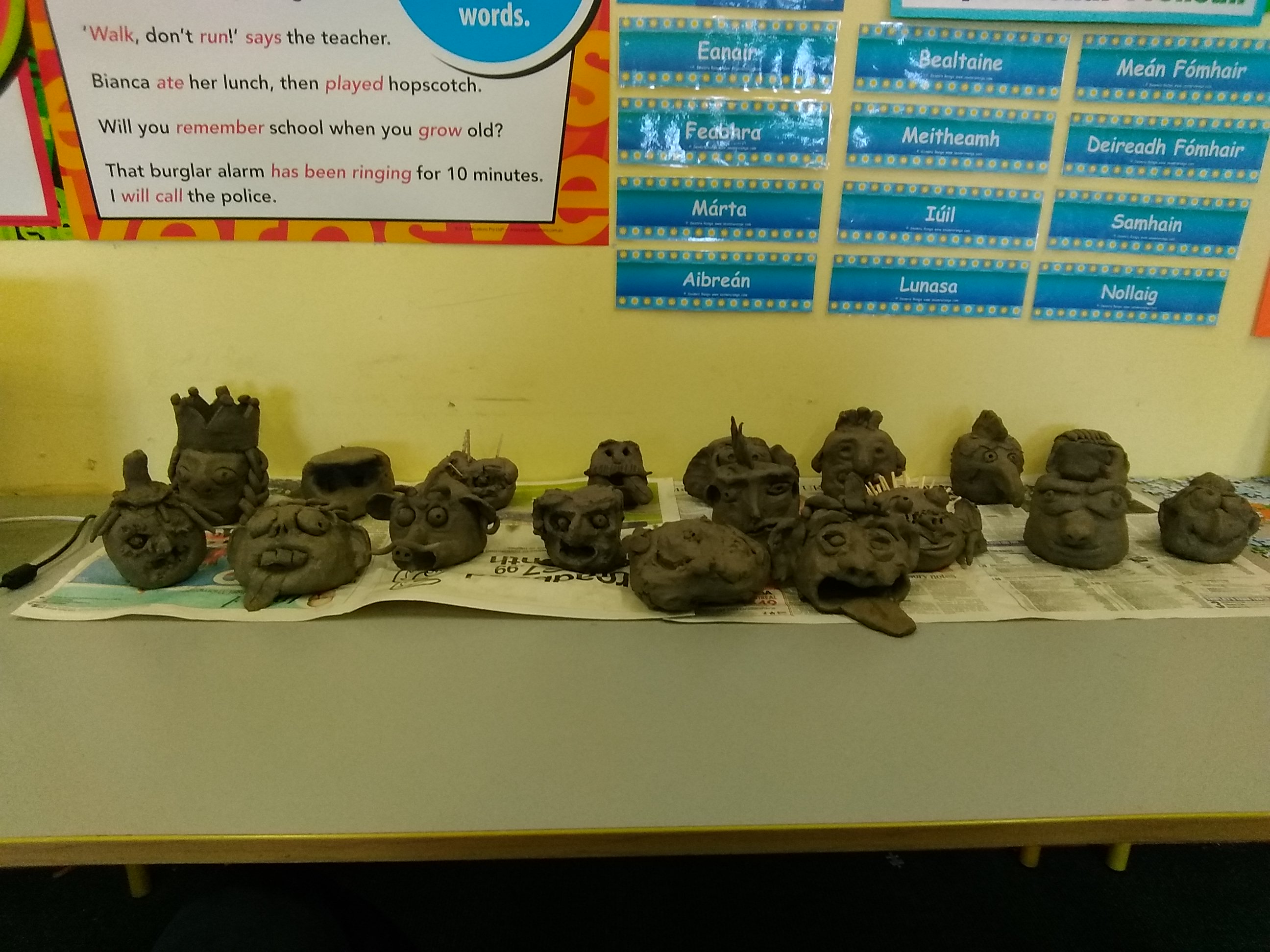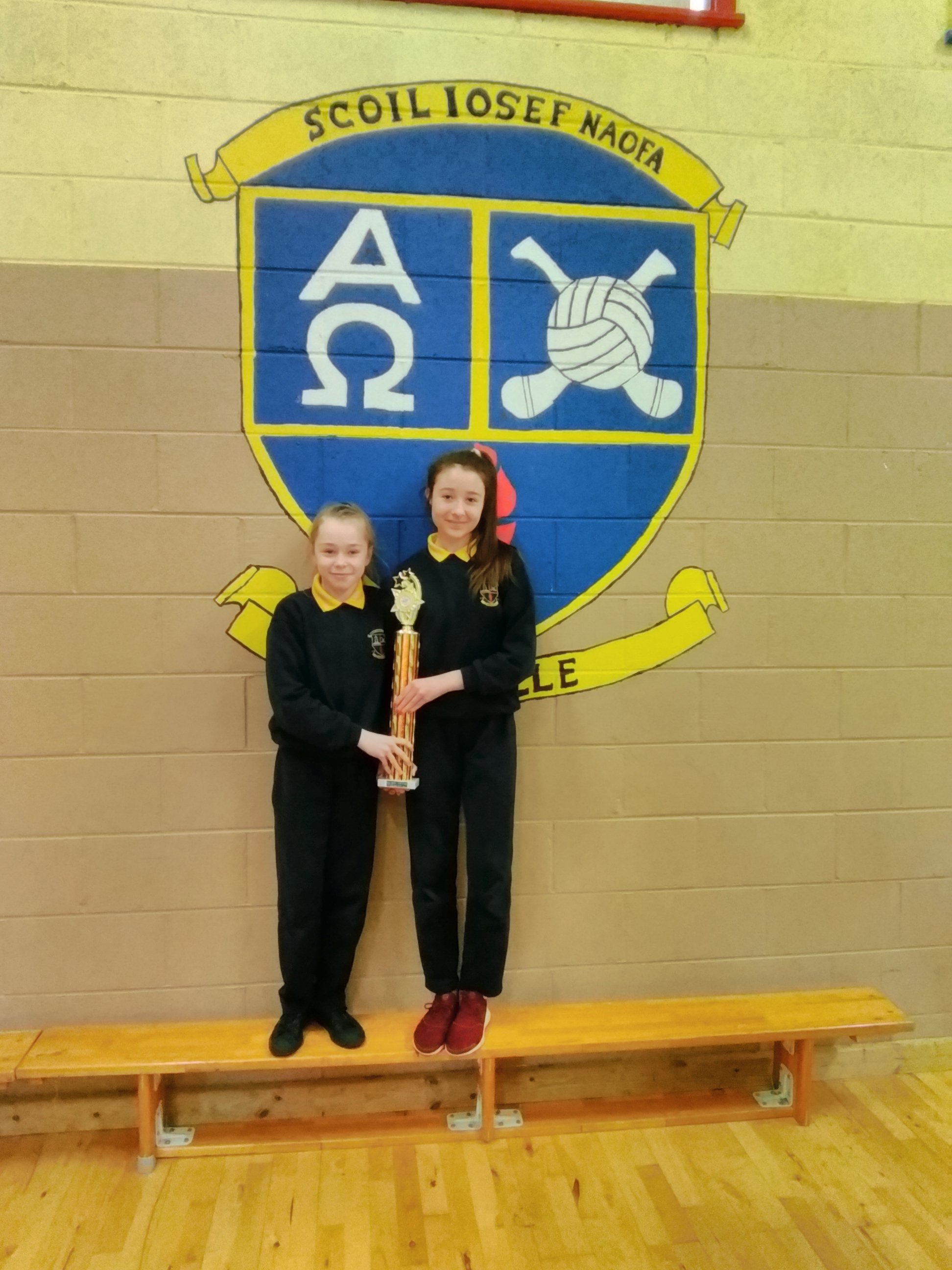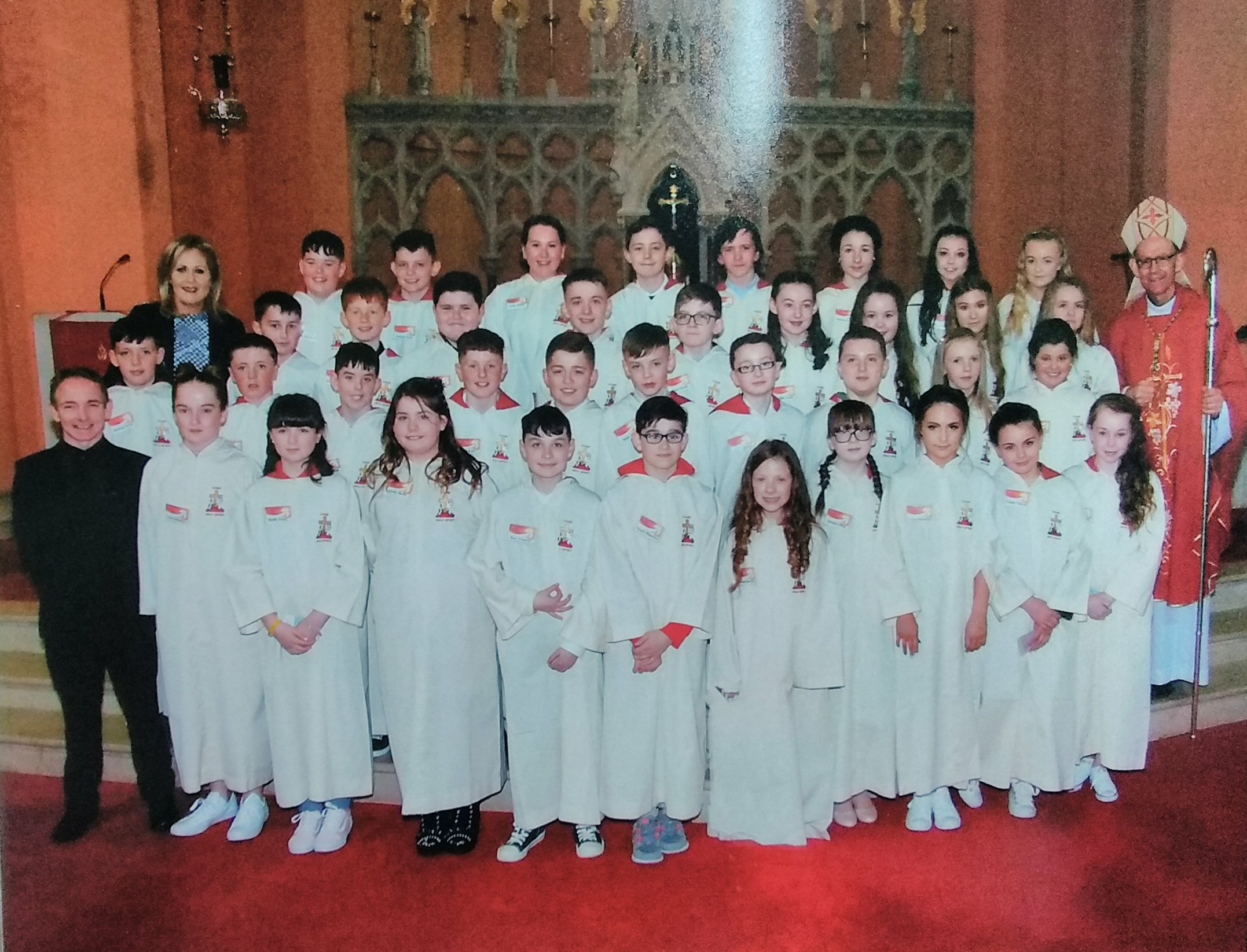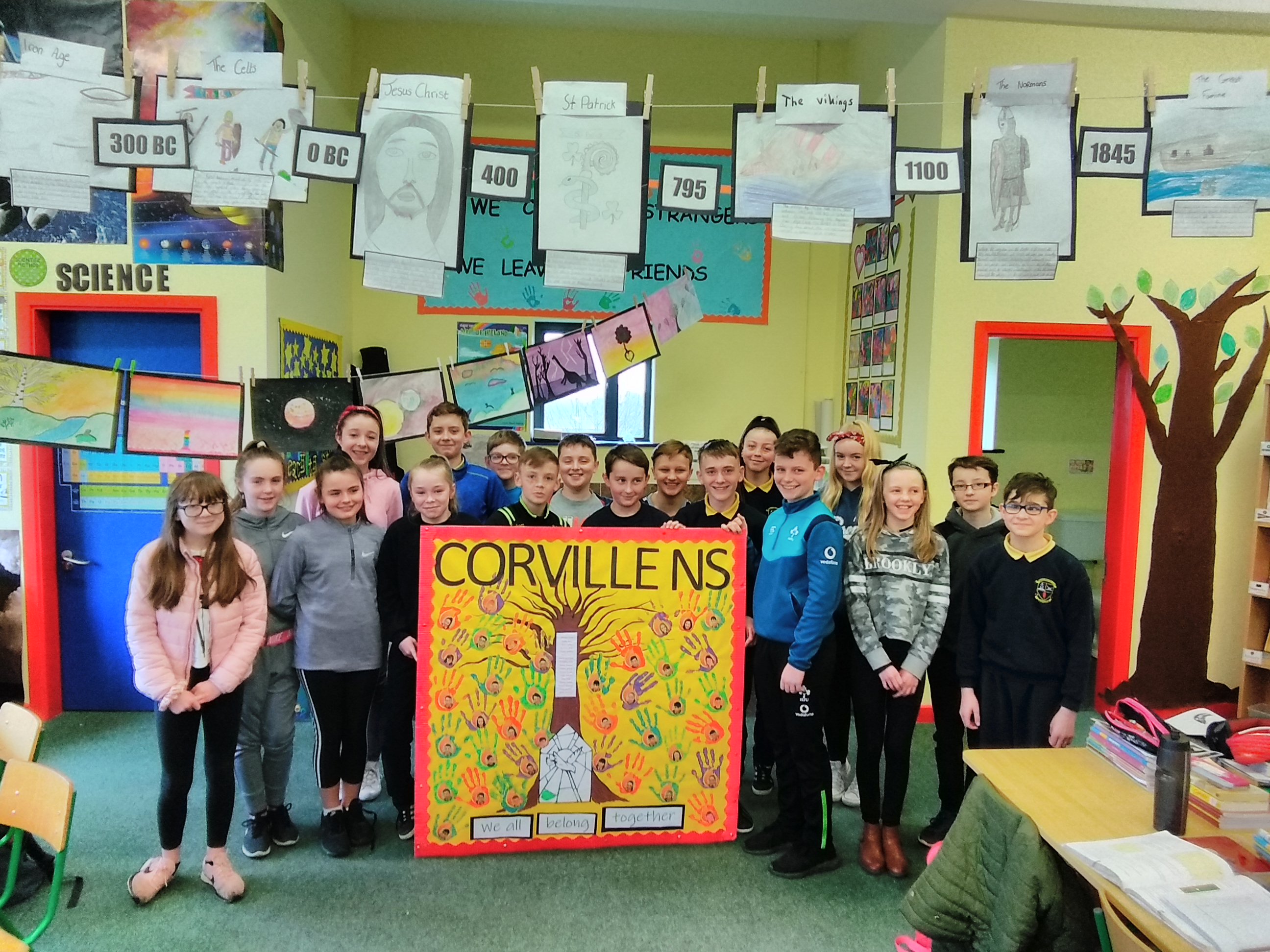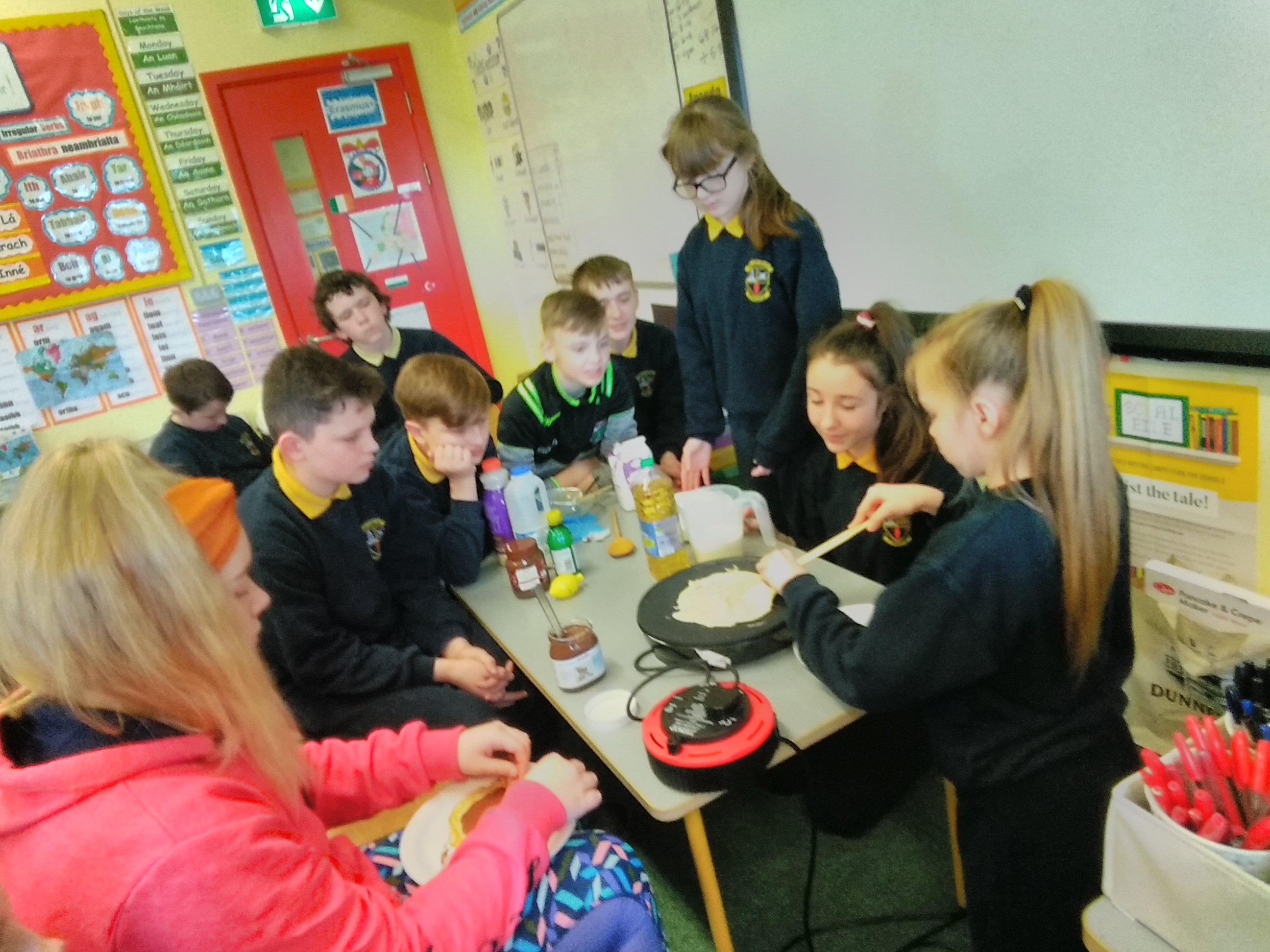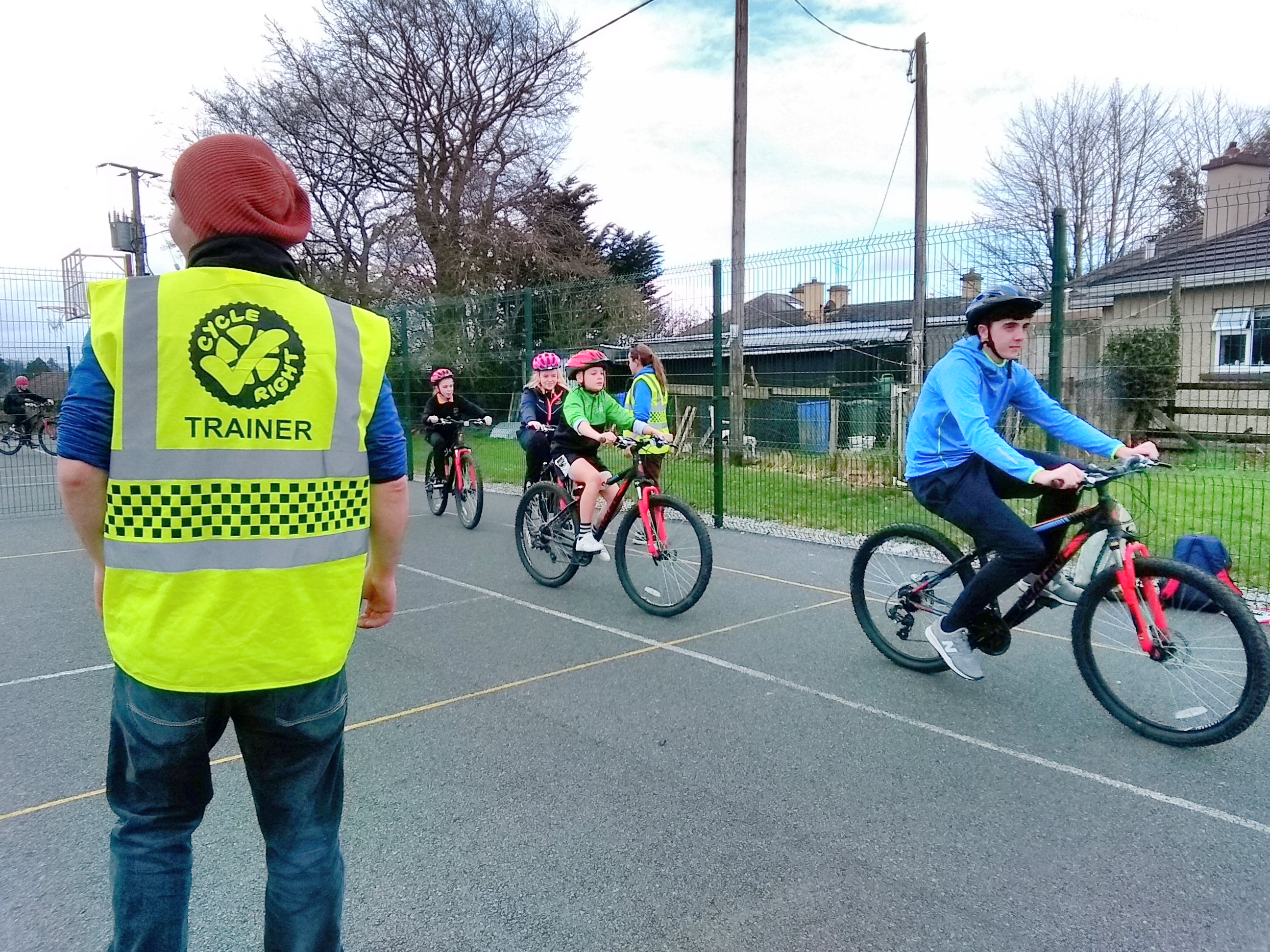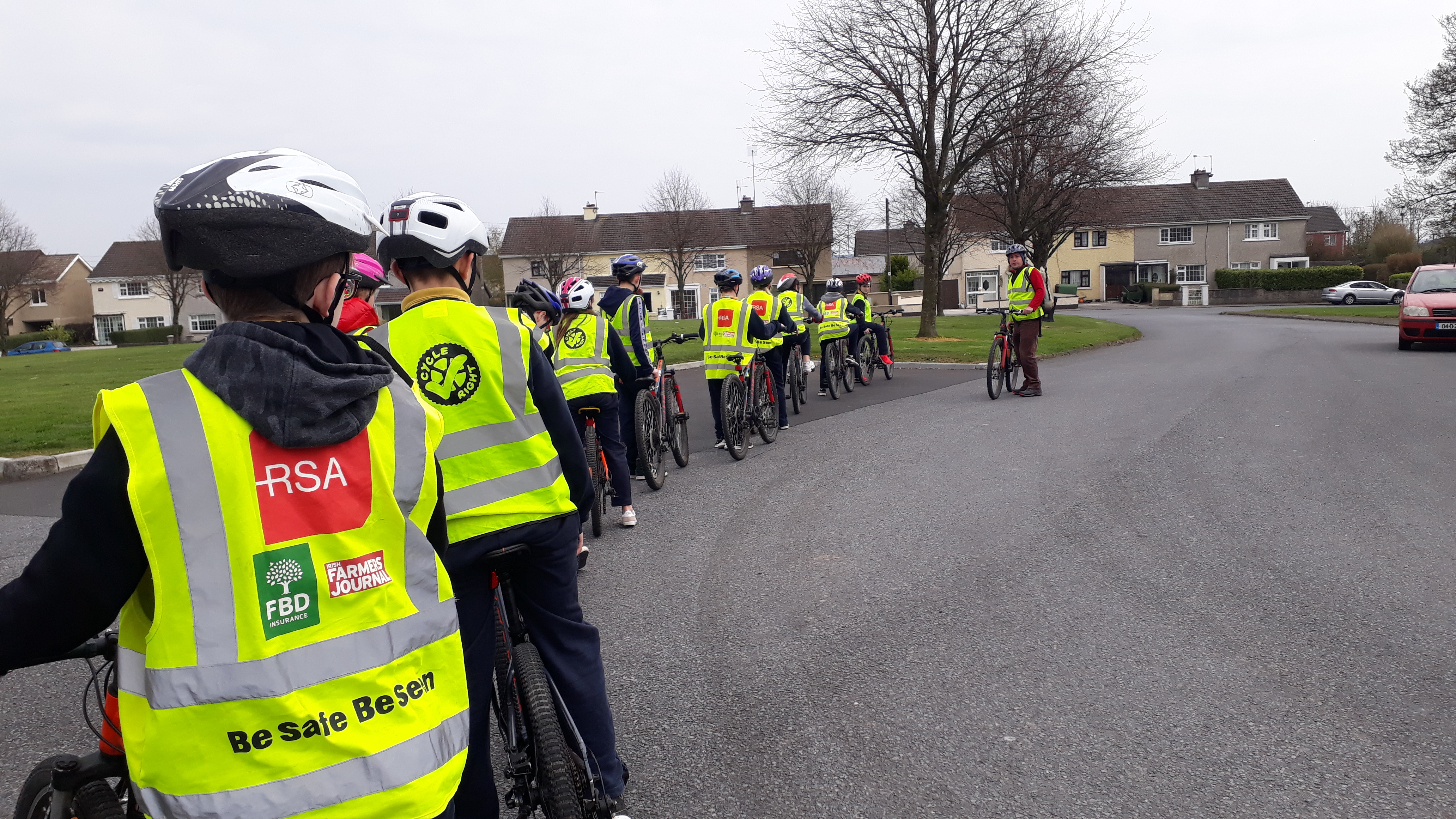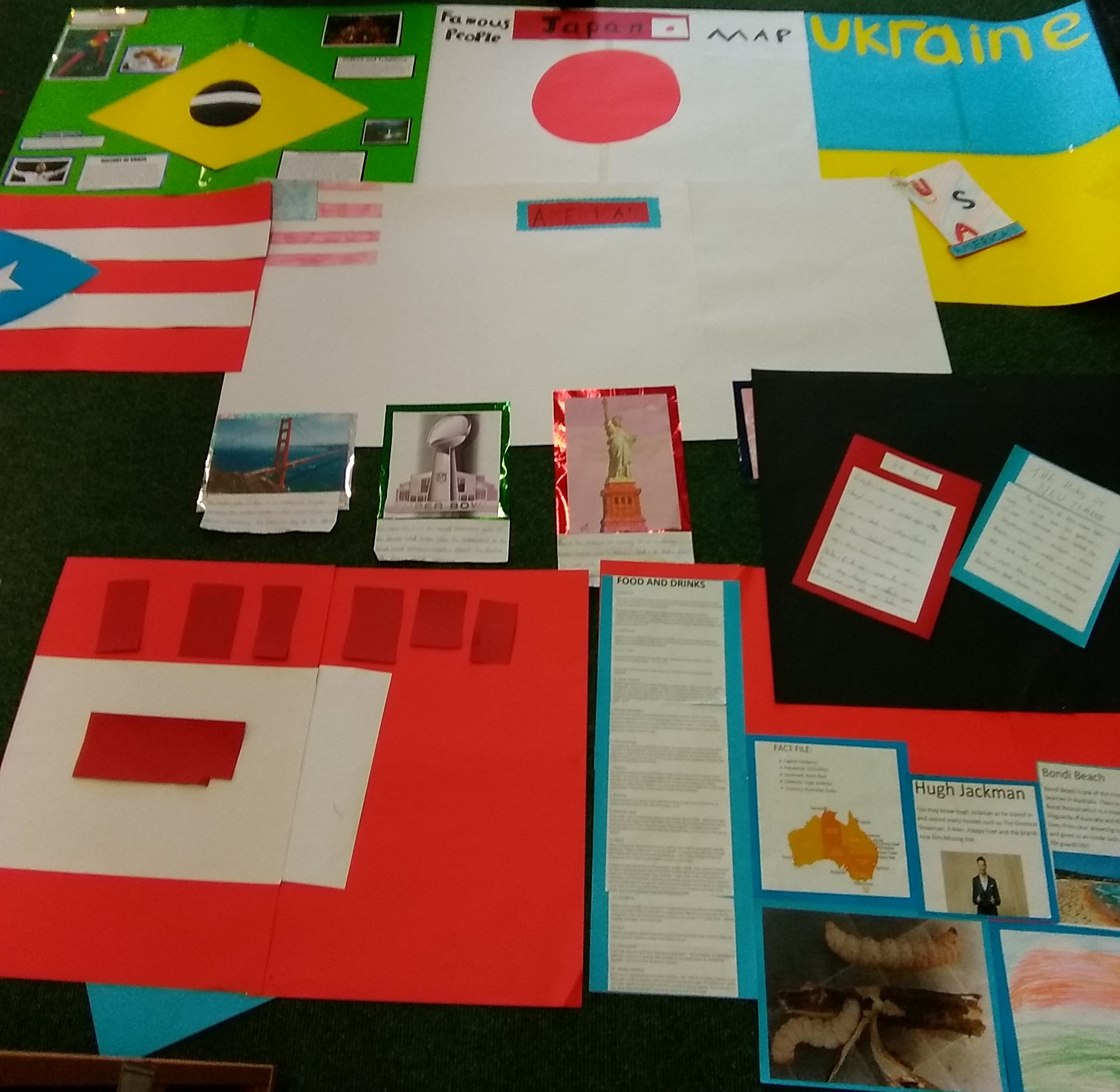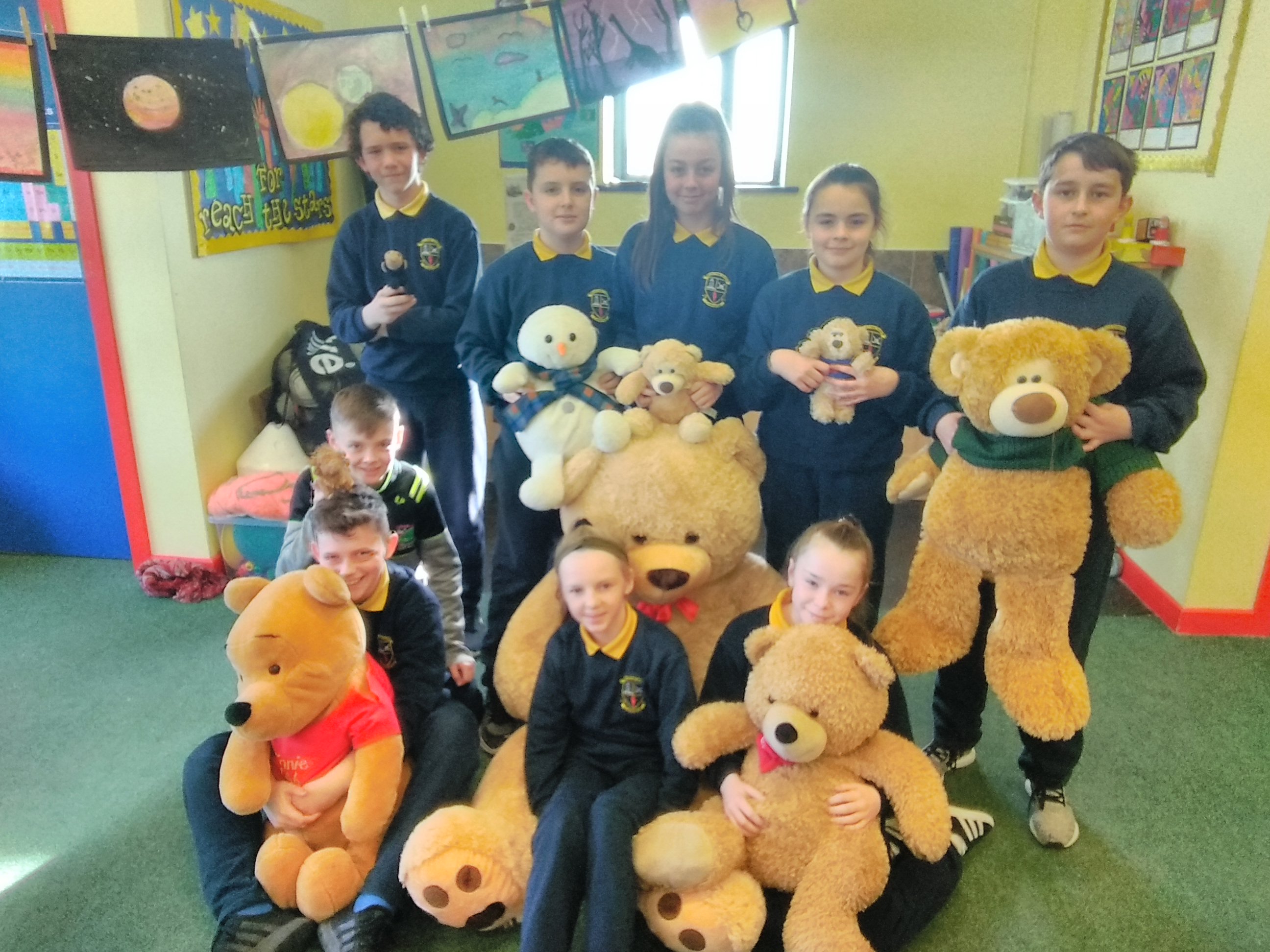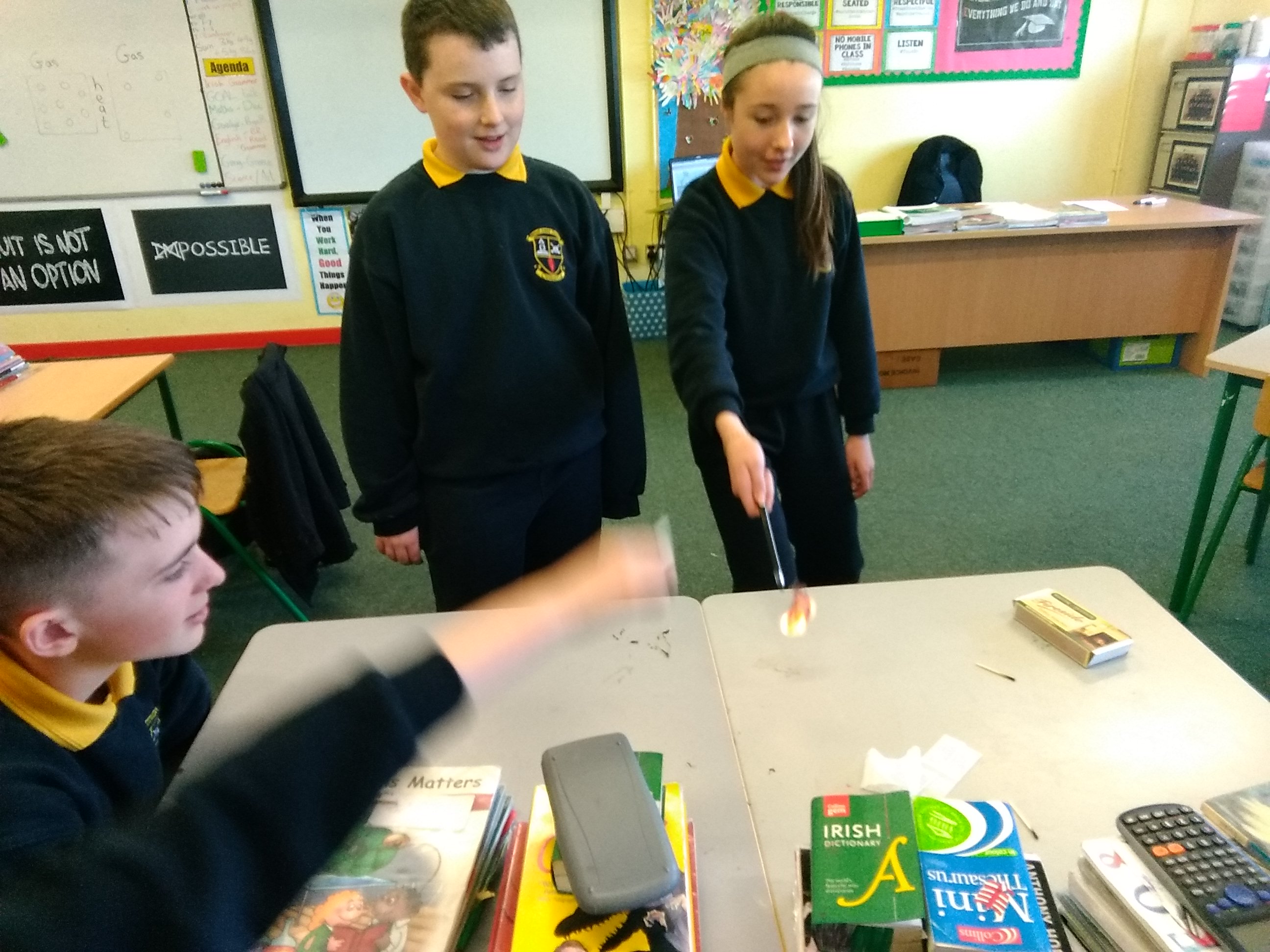 Hall Displays: each class helped to decorate the hall for the End of Term.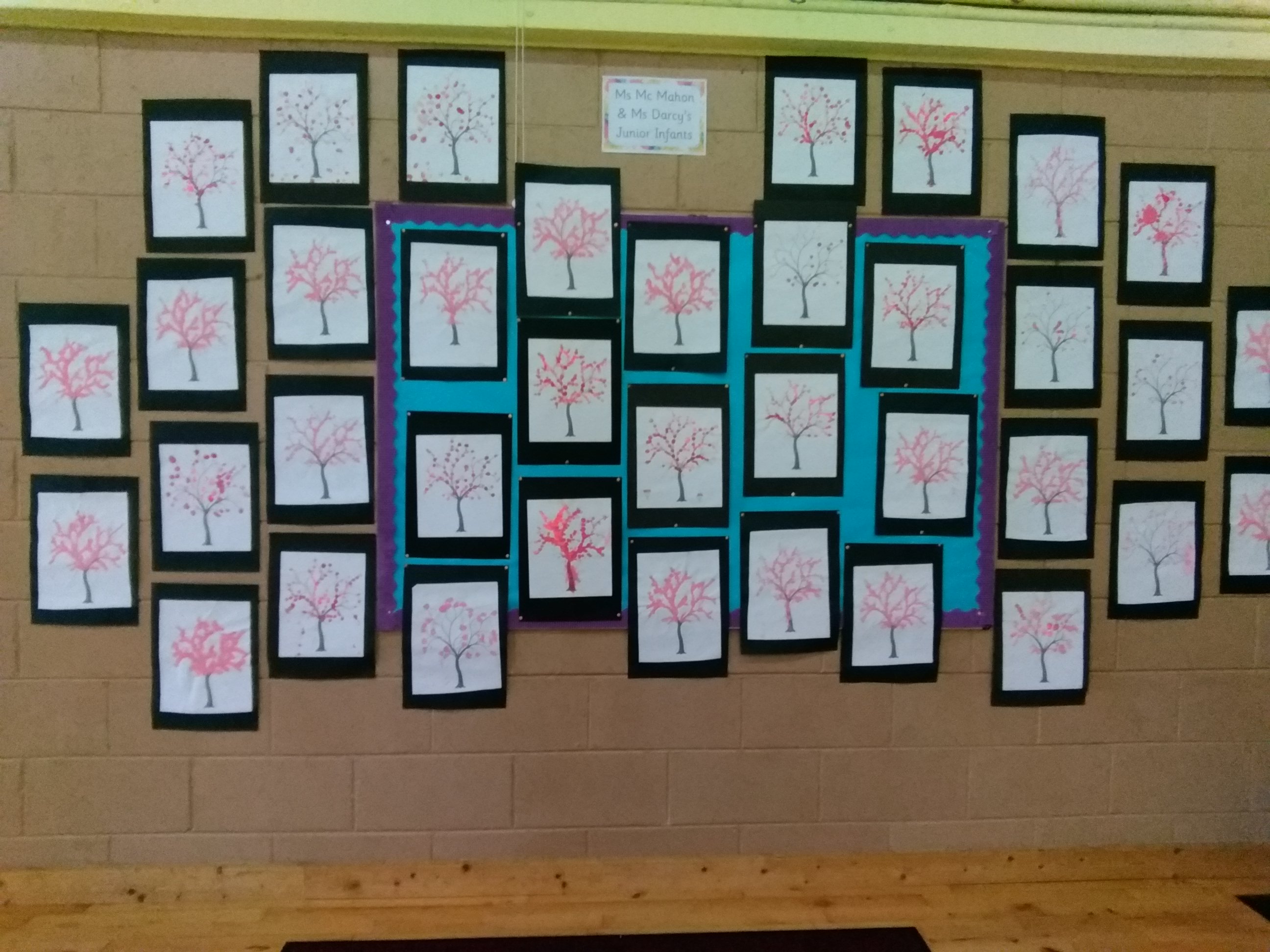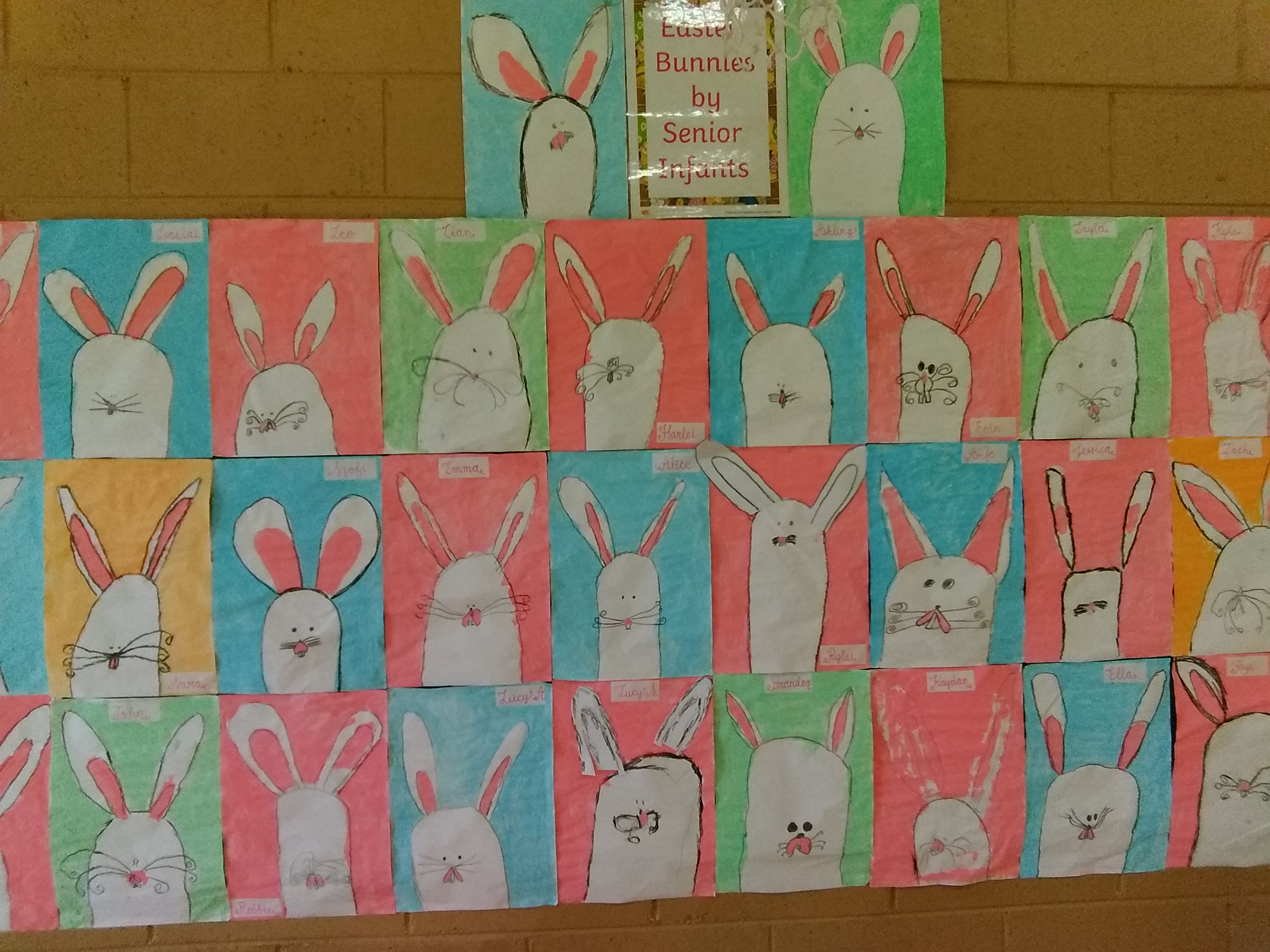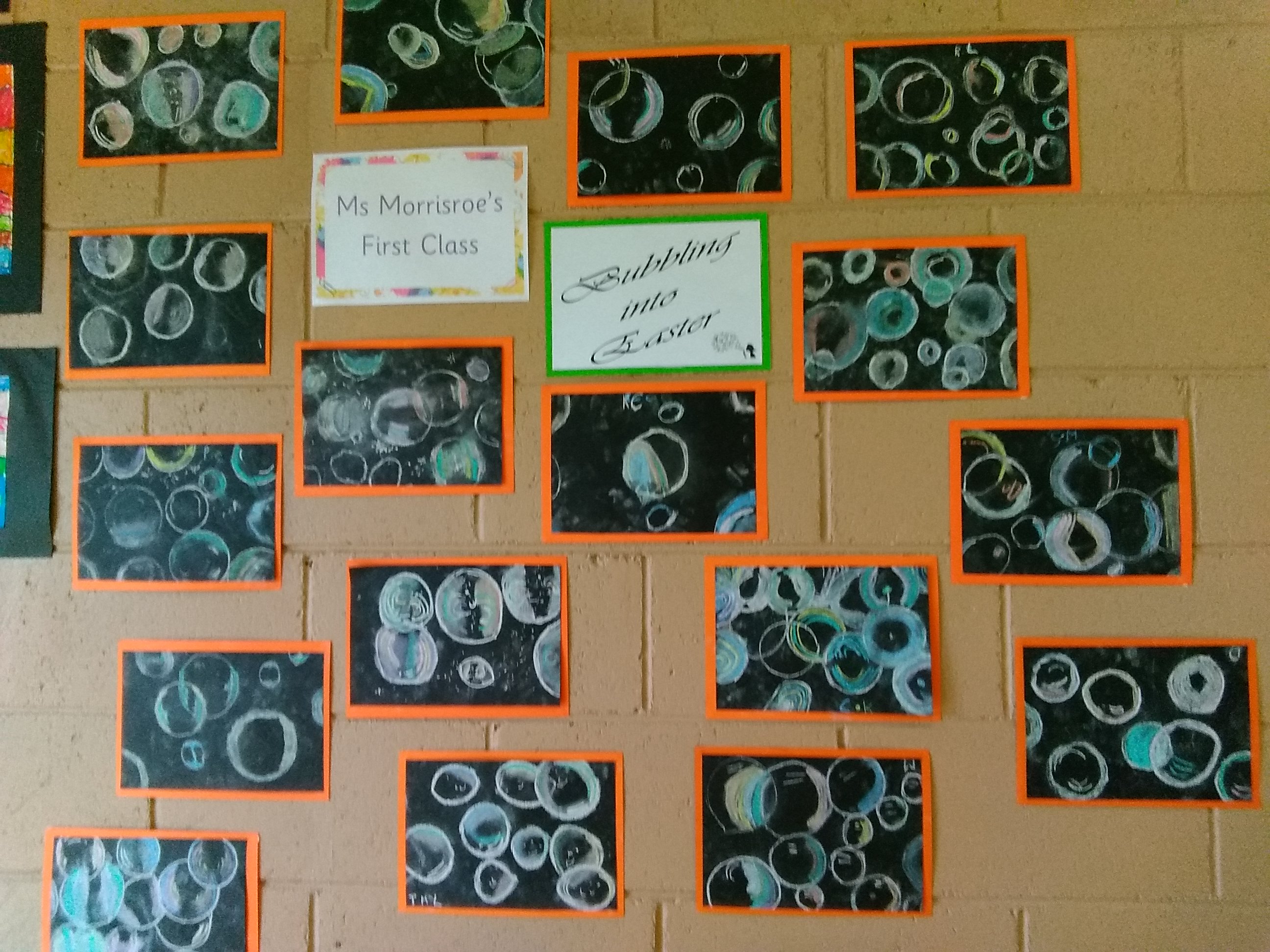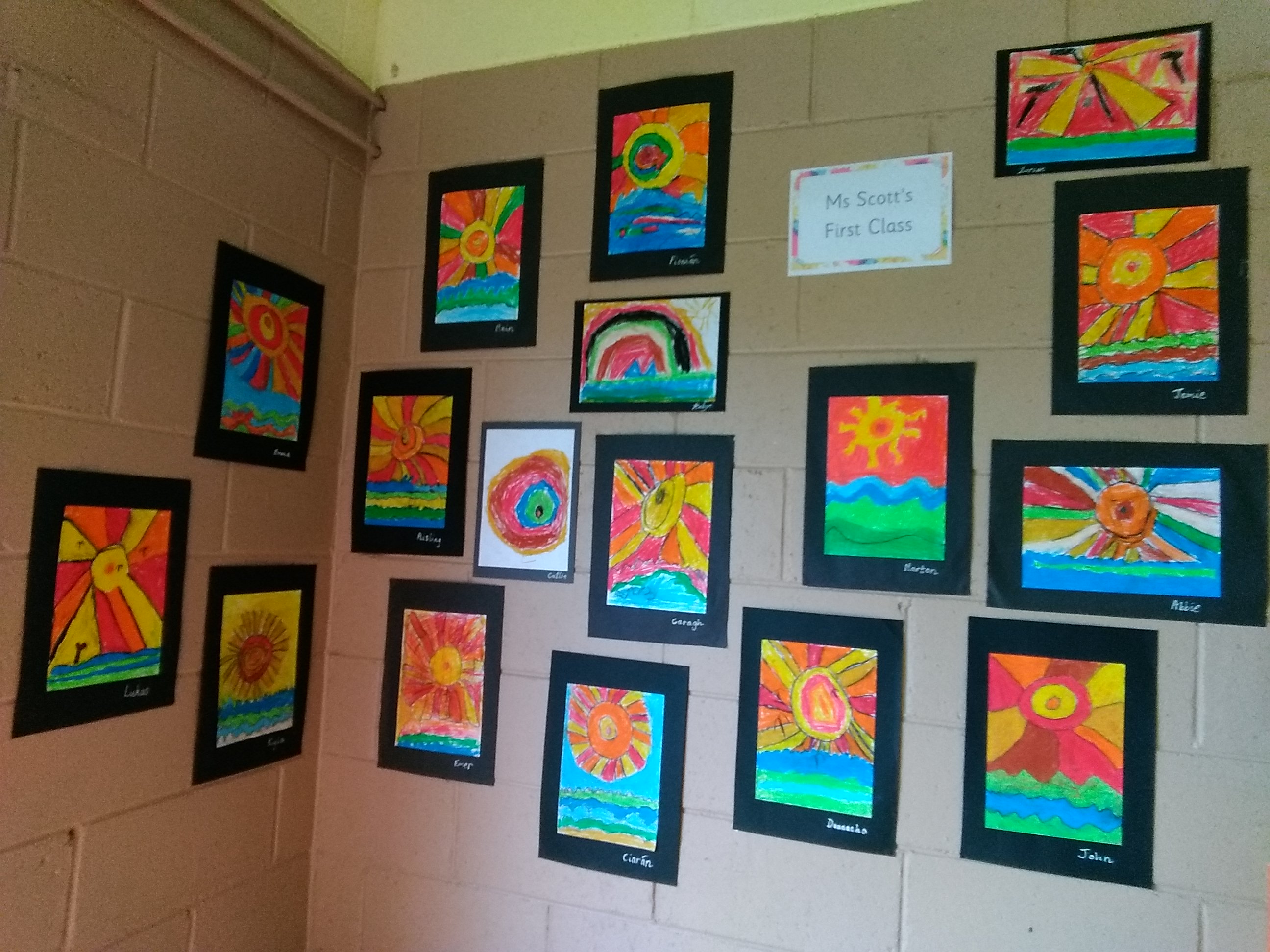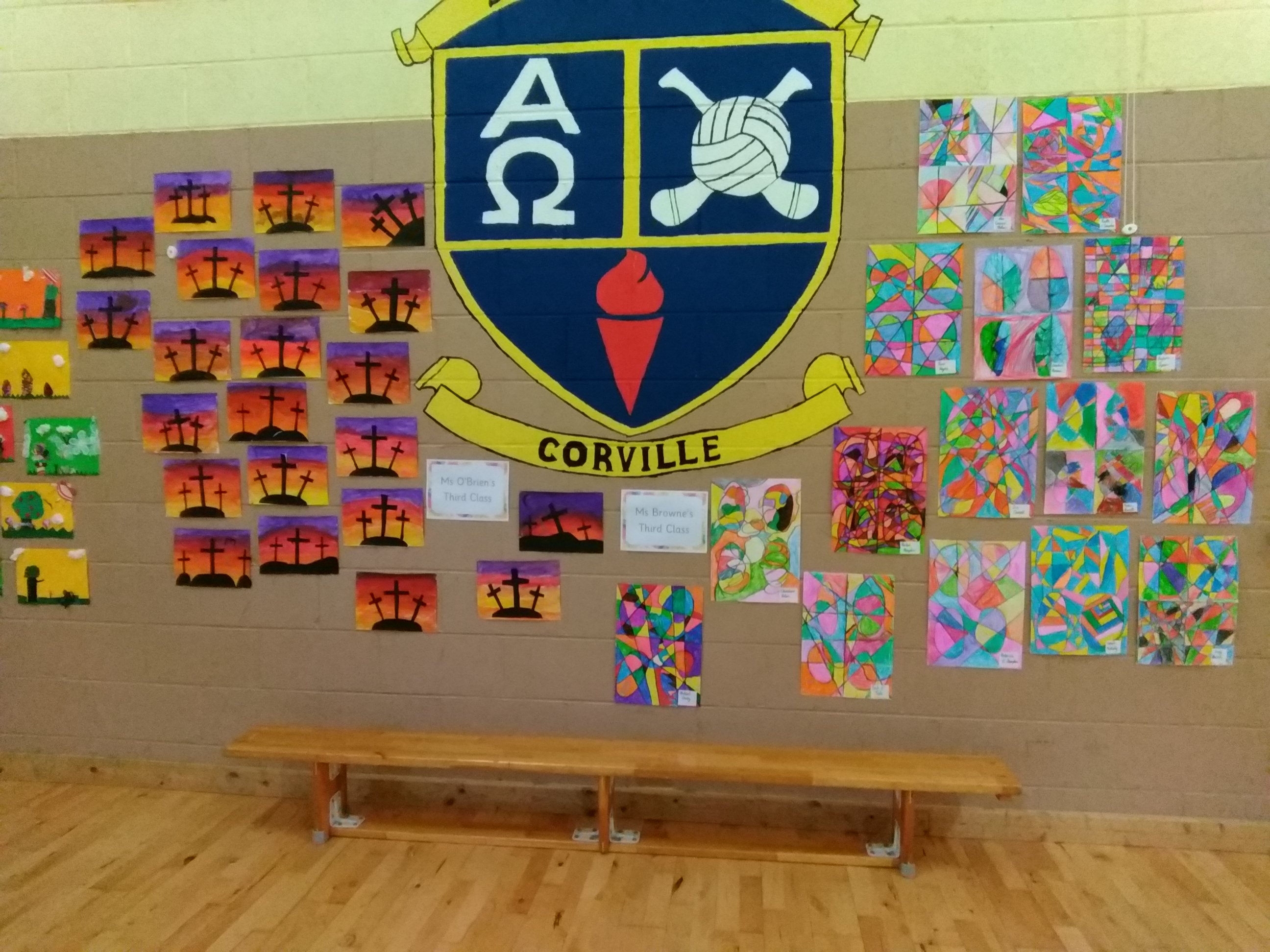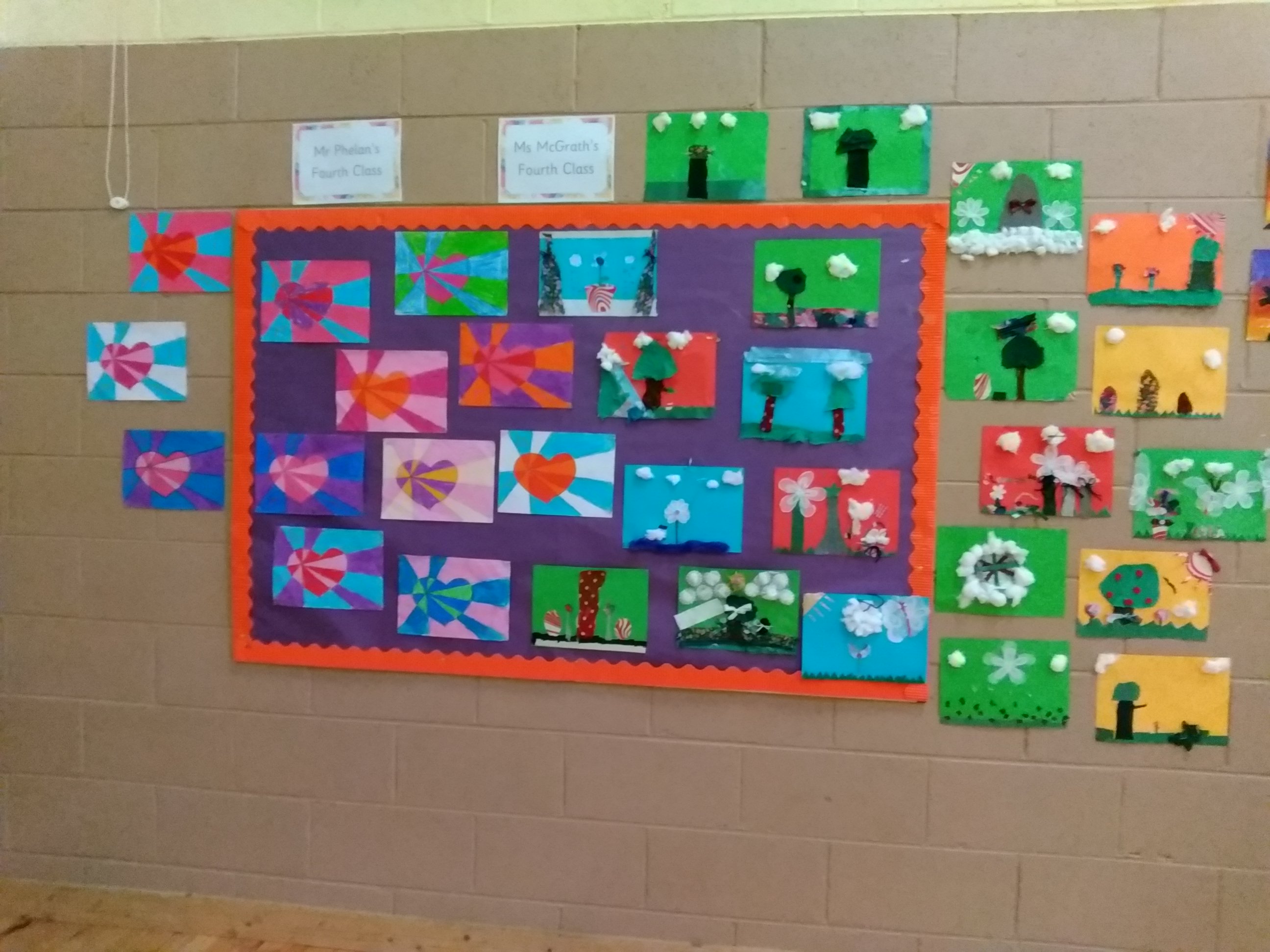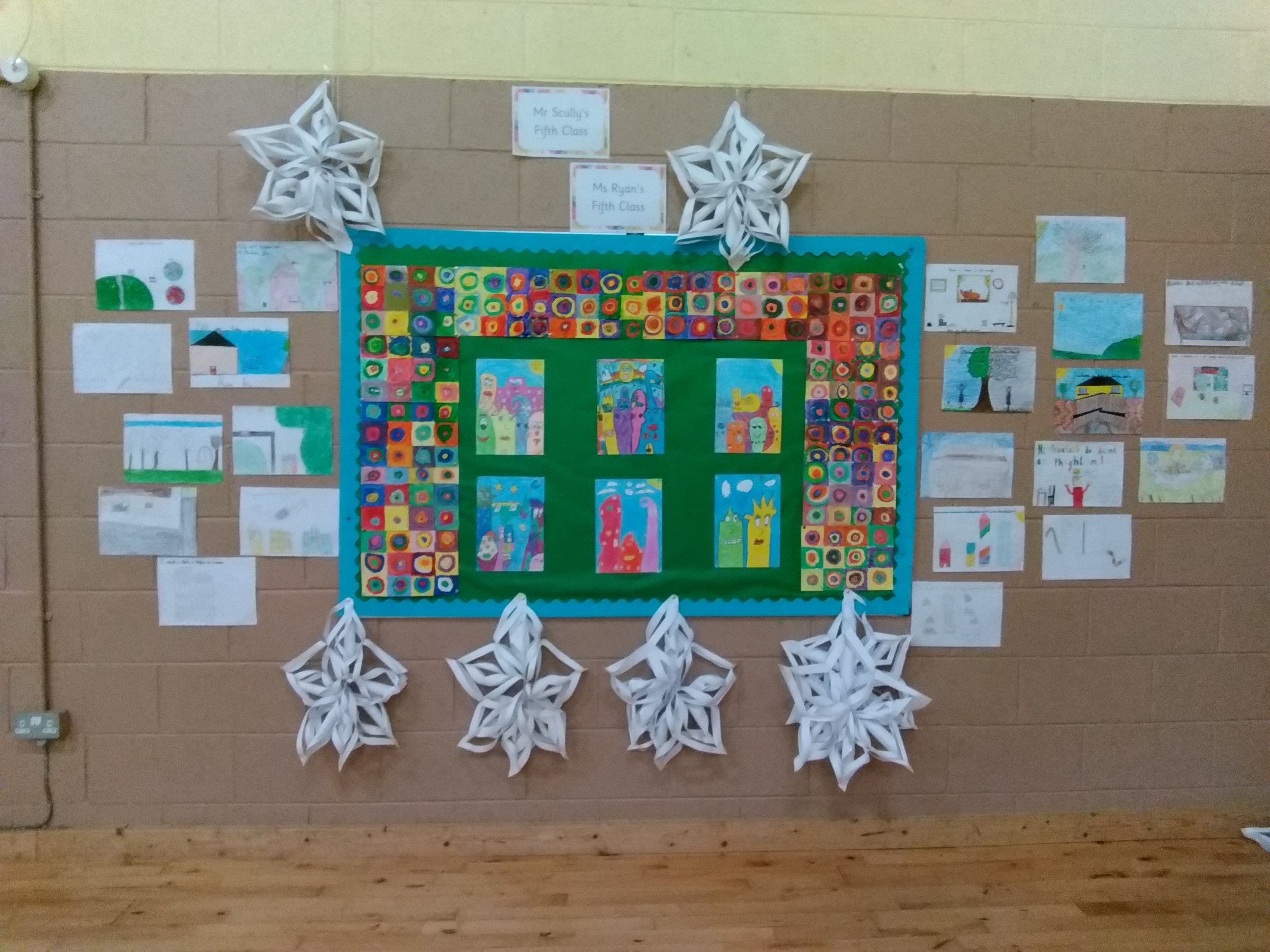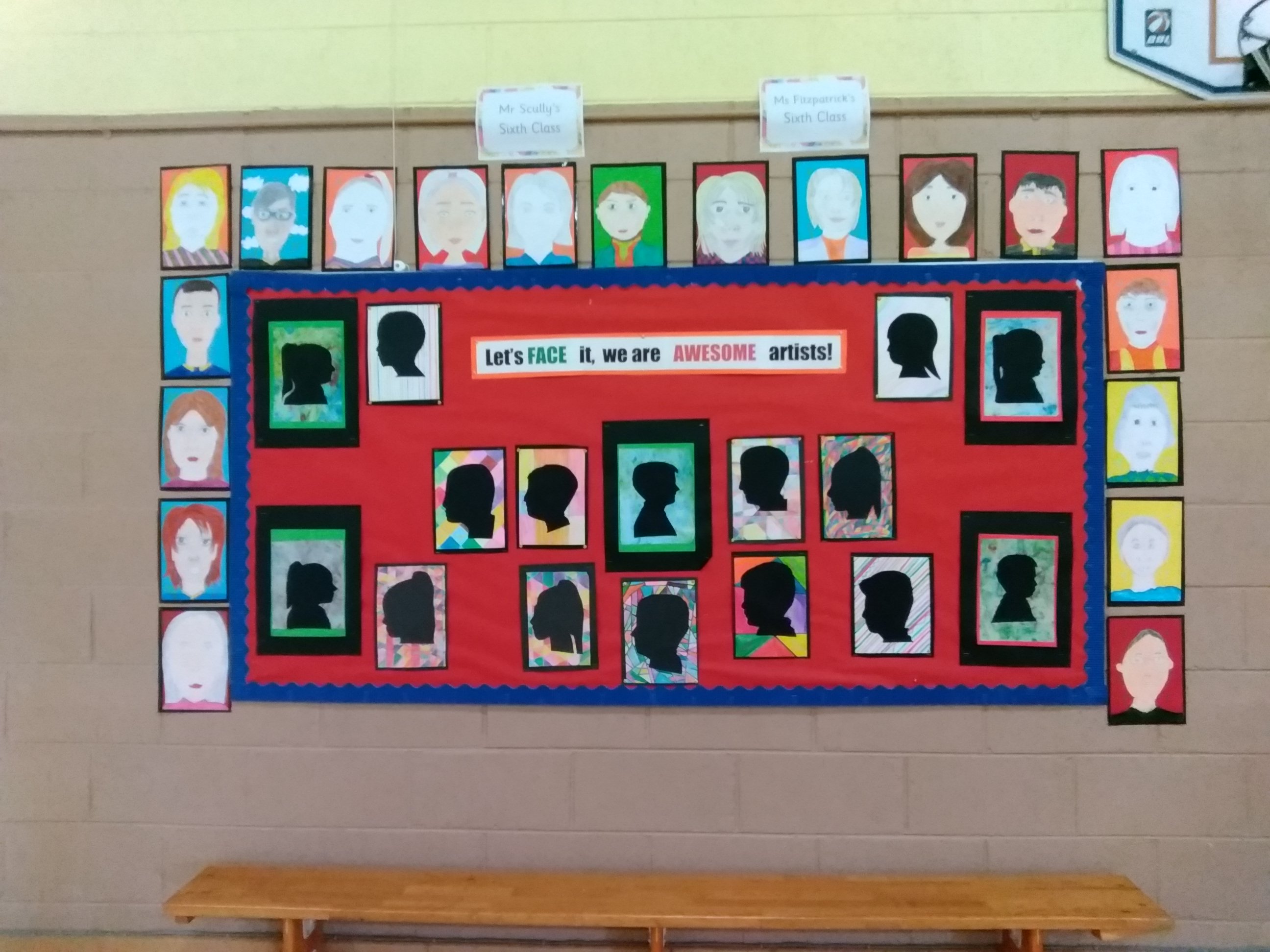 Other Photos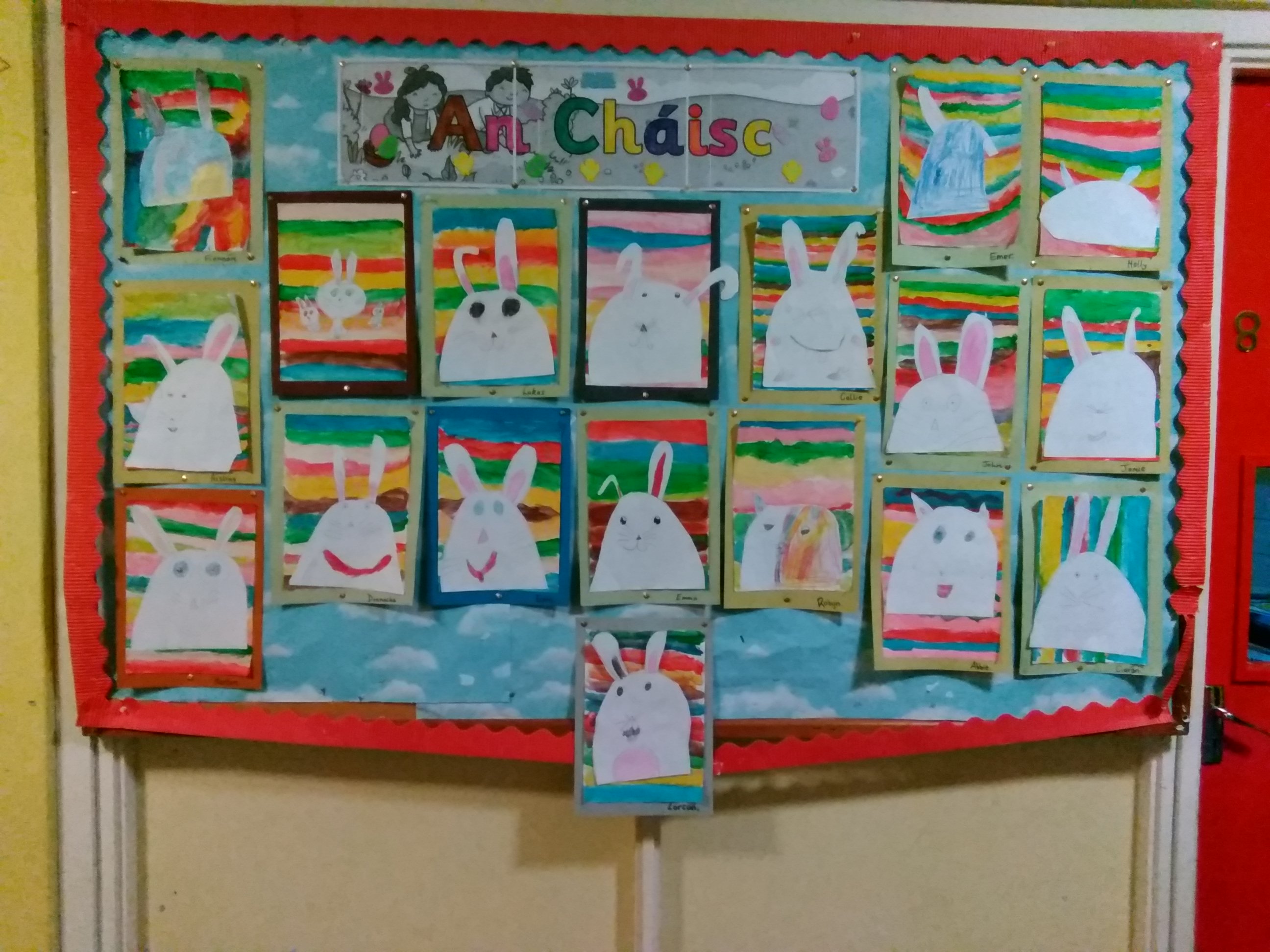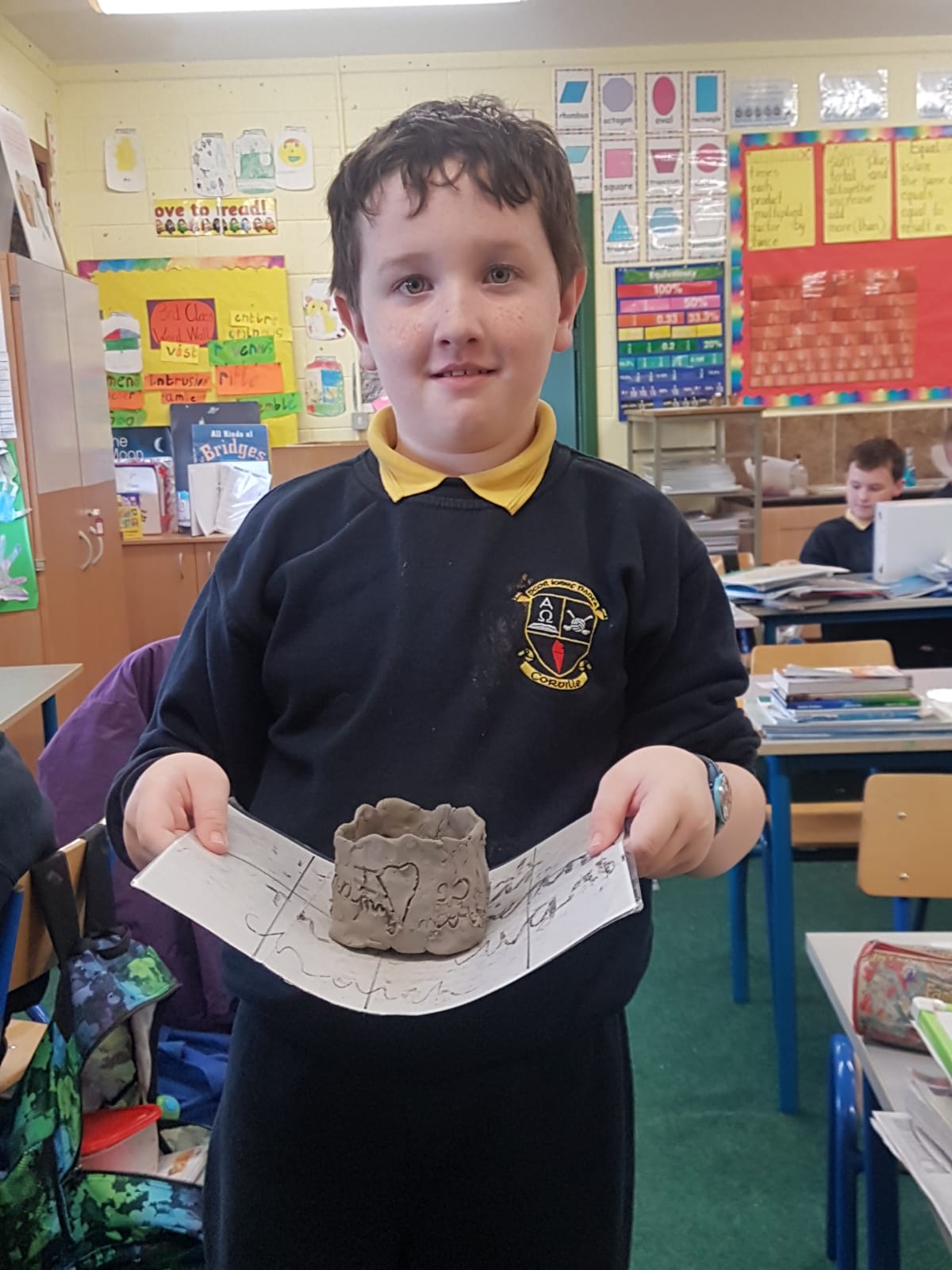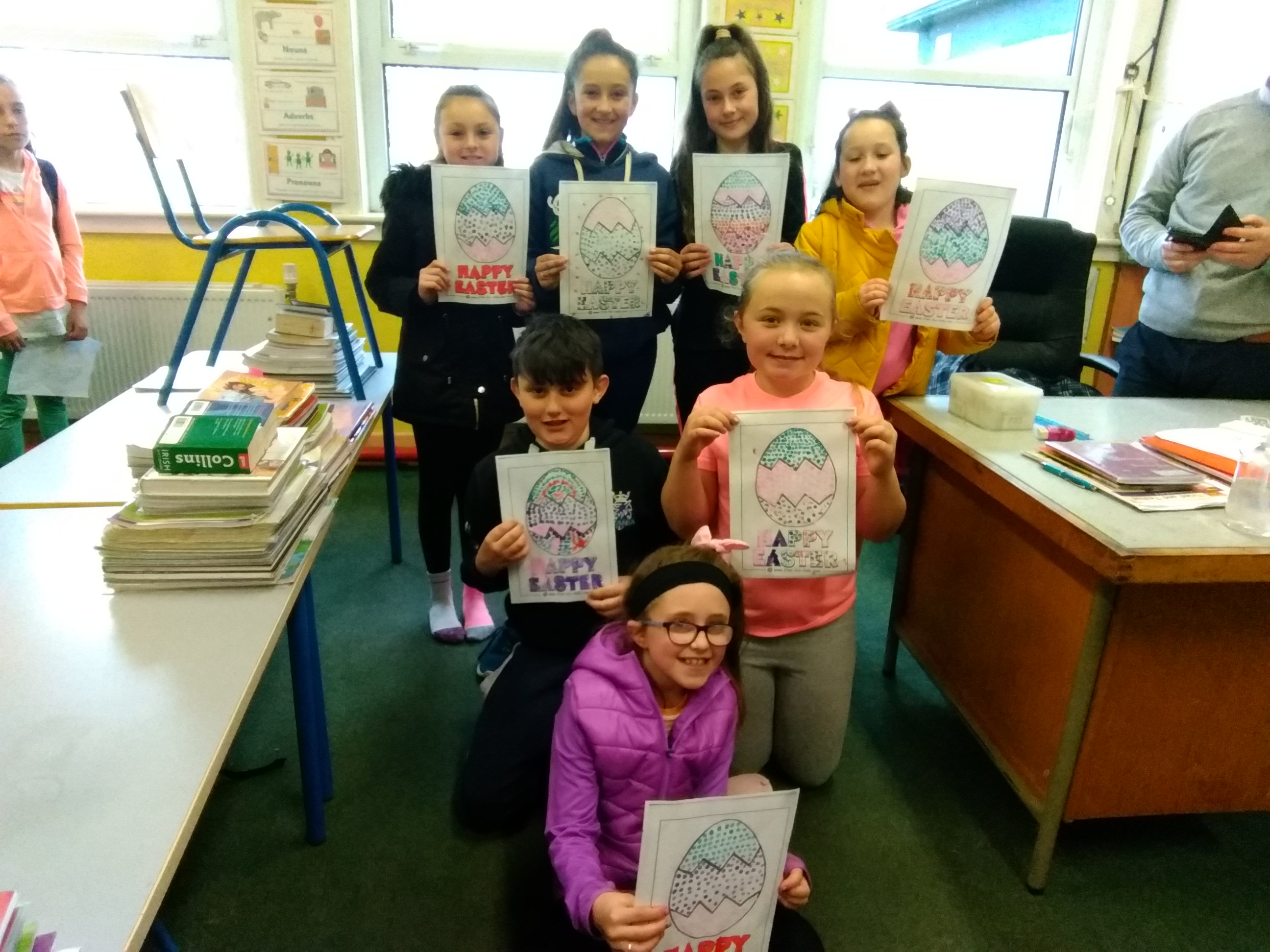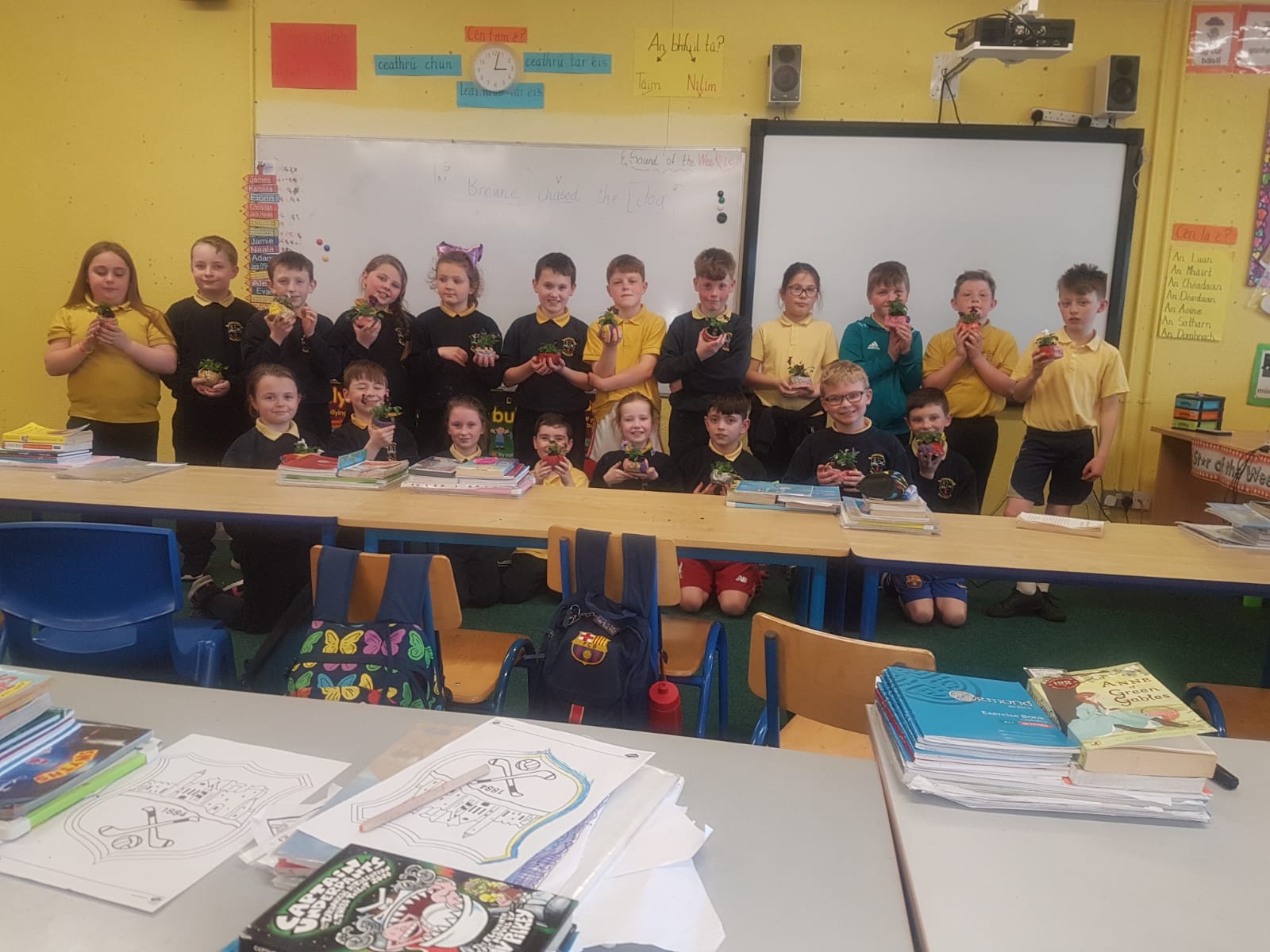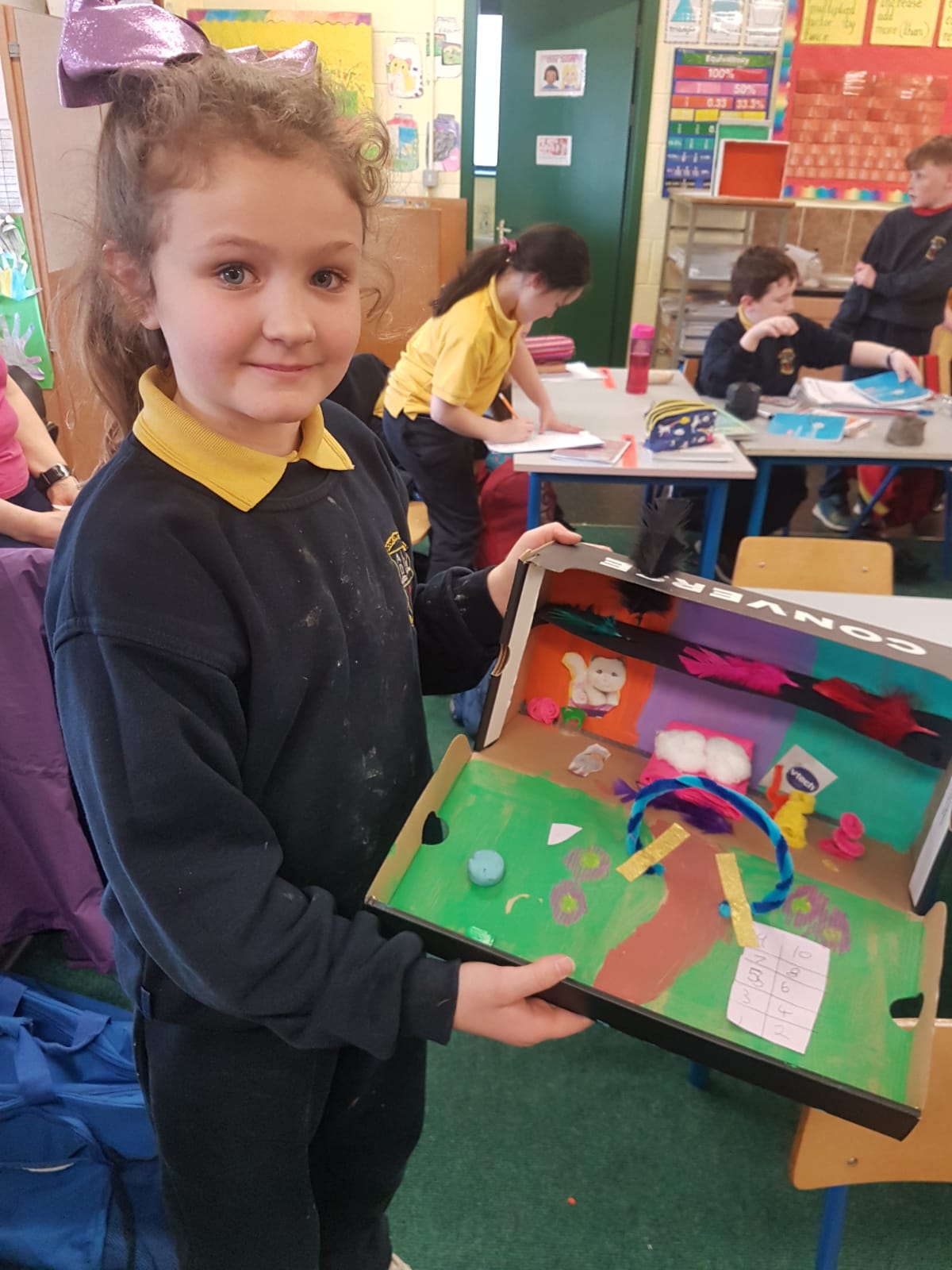 ---
Previous News: 18/19 T3 | 18/19 T2 | 18/19 T1 |17/18 T3 | 17/18 T2 | 17/18 T1 | 16/17 T3 | 16/17 T2 | 16/17 T1