Corville Updates – Term 2
We hope everyone has had a wonderful Christmas and we wish you all a Happy New Year. We are all back into the swing of things now in school. One week down and twelve more to go in Term 2. There are plenty of things to get excited about in this term with quiz, spelling bee, soccer, art and photography competitions coming up, in addition to the St. Patrick's Day parade, Confirmation, and some exciting science trips being planned. Training is already underway for hurling, camogie and soccer after school so come out and join us. It would be great if we could get a little break with the whether though! We are certainly hoping for an exciting and successful term in school but for now we will take a look back at what happened in school in the last few weeks leading up to the Christmas break.
School Musical – Willy Wonka JR: students from senior infants up to 3rd class put on a wonderful show in front of two packed out audiences. Ms. Frawley and Ms. O'Connell did an excellent job getting the students ready for the show. The stage and hall were wonderfully decorated for the night and it all added to what was a wonderful showcase of the acting and artistic talent we have in school. Well done to all involved with this production. A lot of effort goes into putting something like this together so take a well earned break now it's over.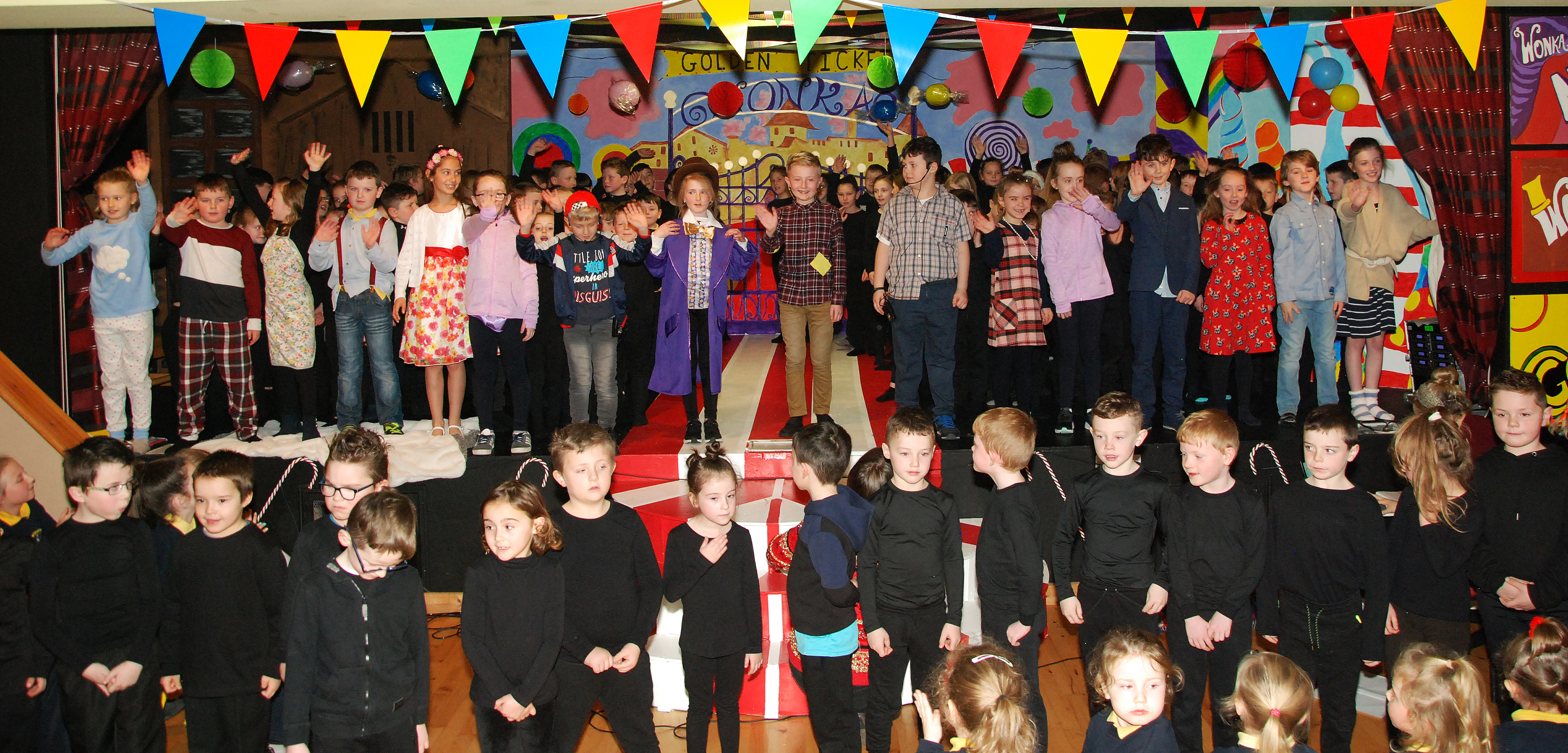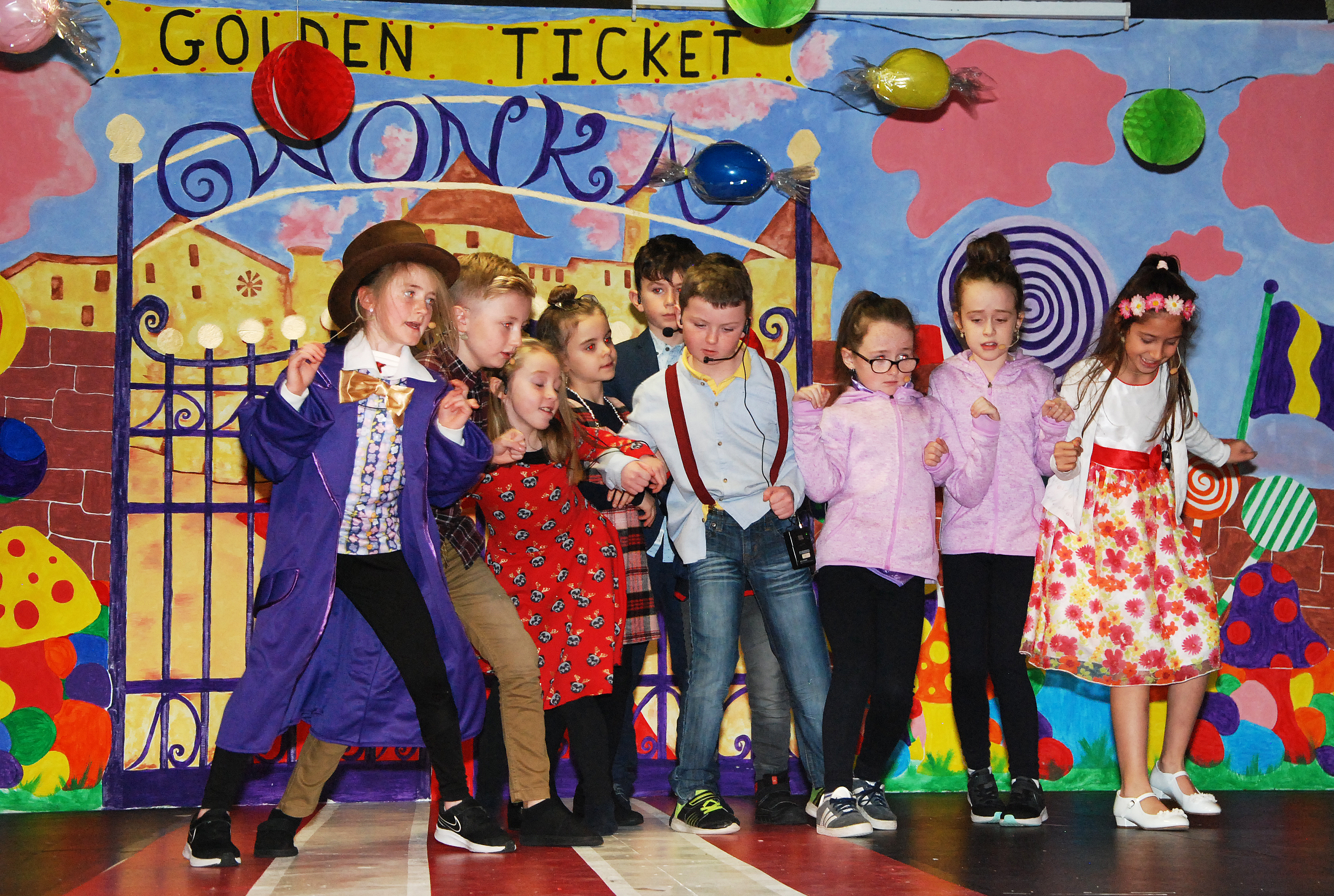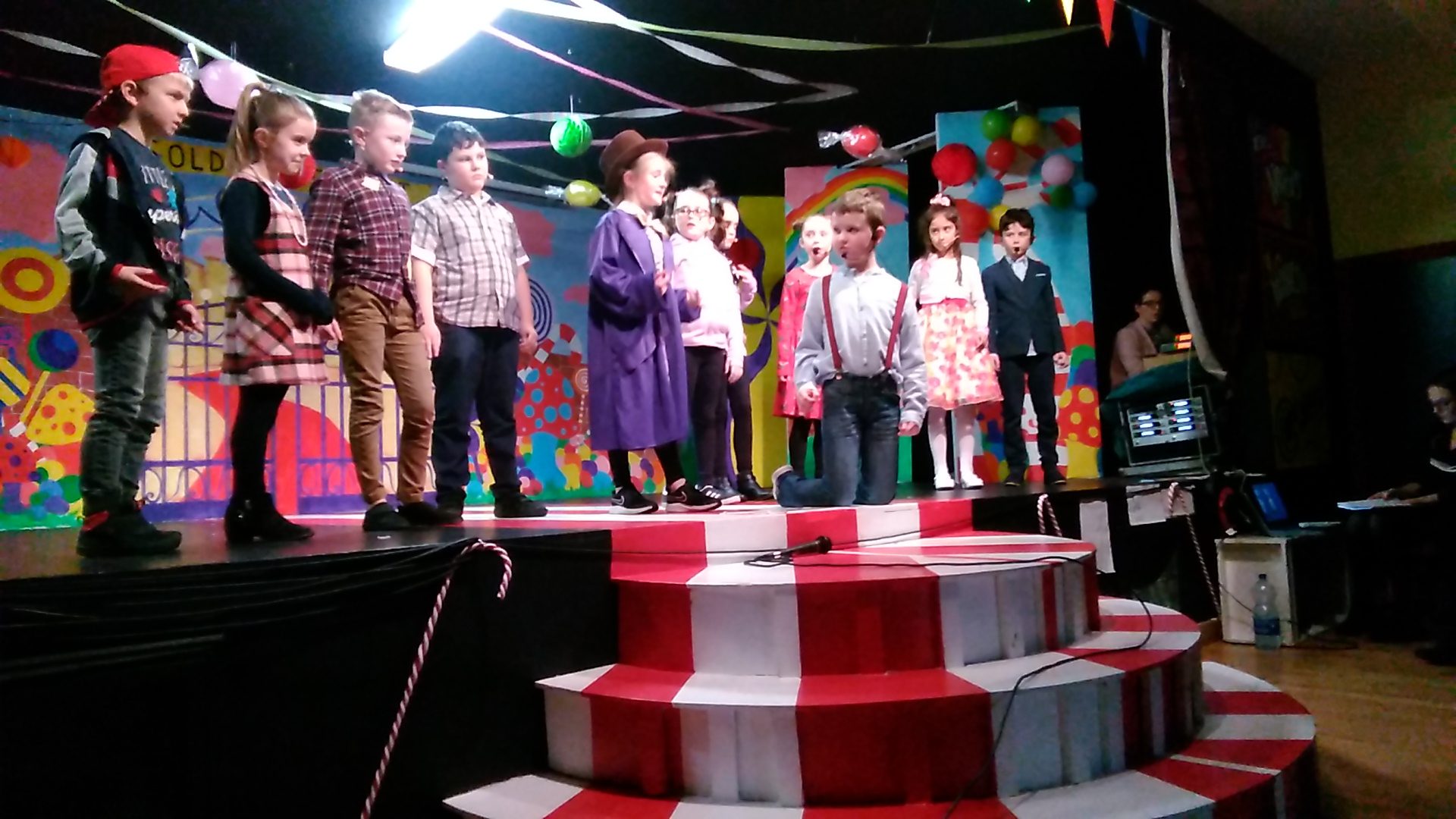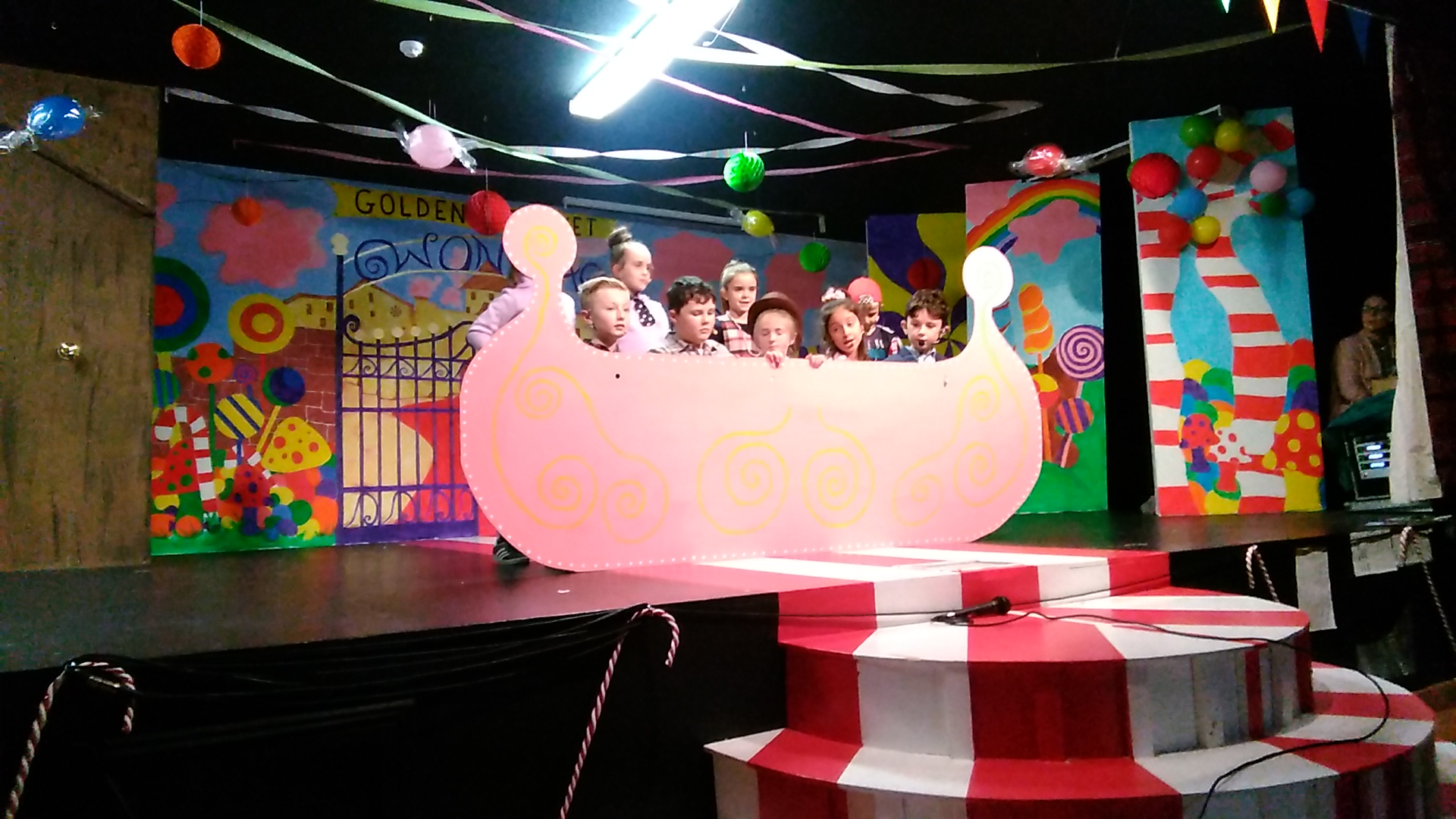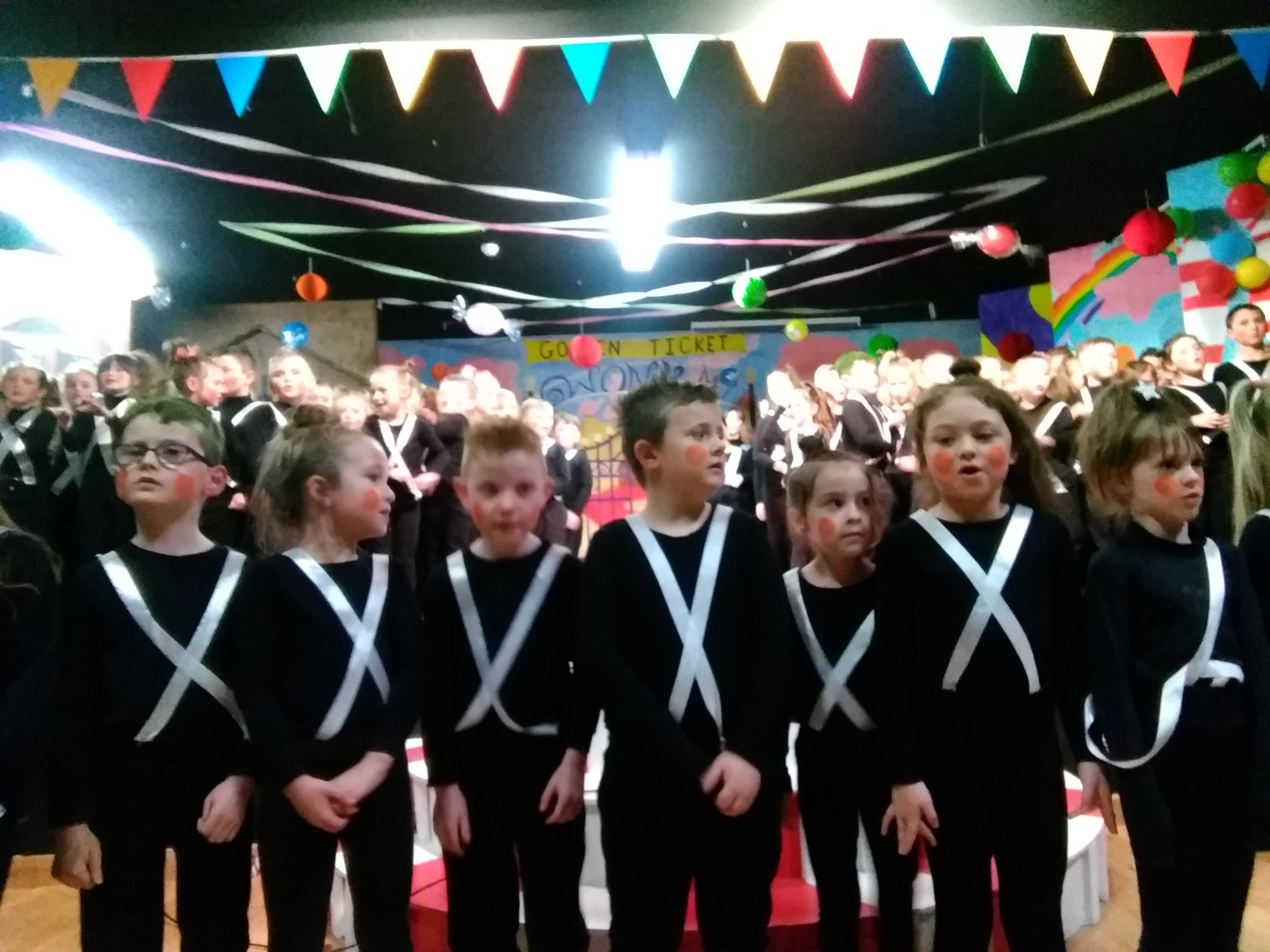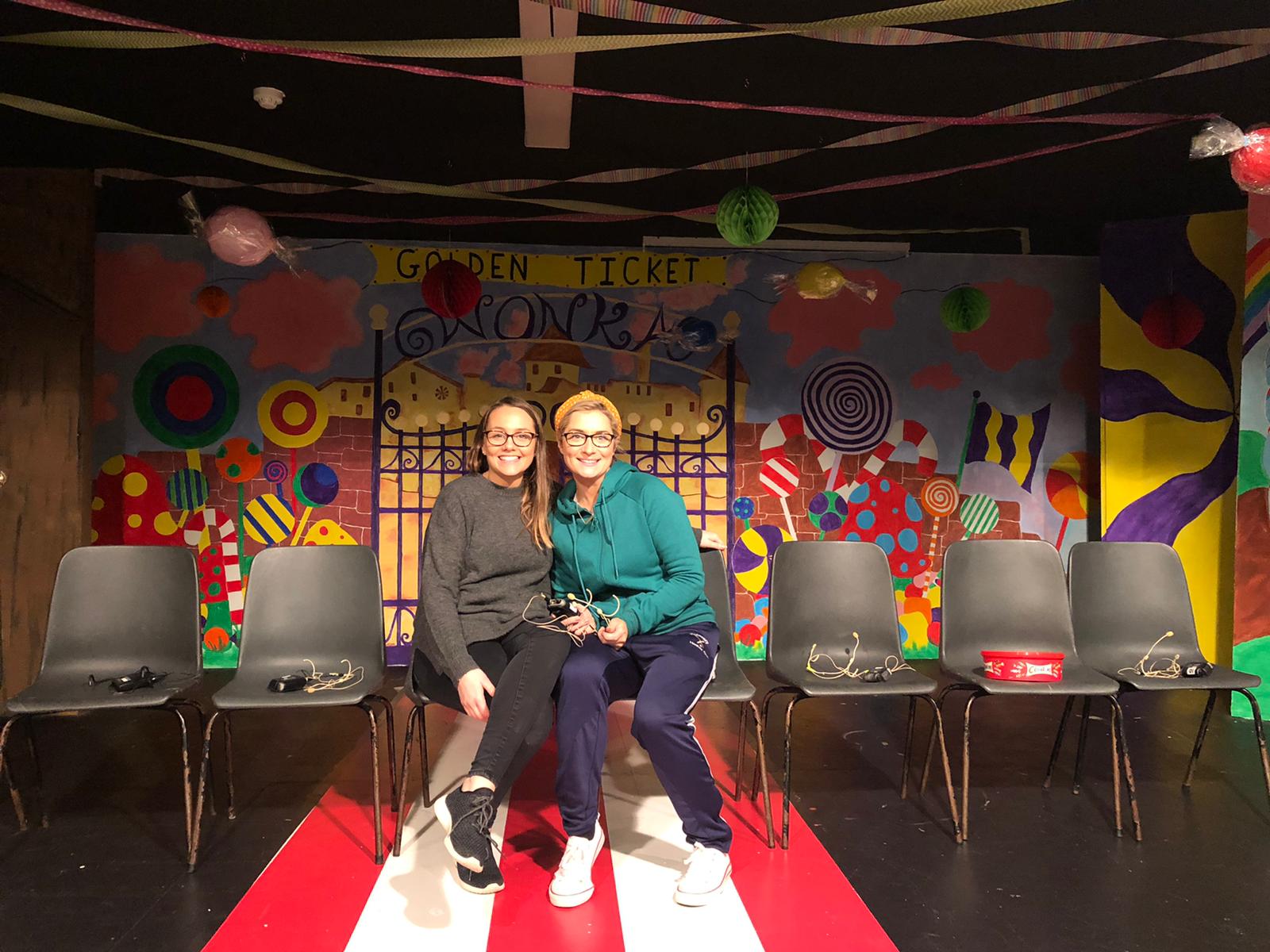 Tom on The Late Late Toy Show: everyone in school were so proud to see Tom performing on the Late Late Toy Show before Christmas. He really is a superb talent and he did amazingly well on the night for someone so young.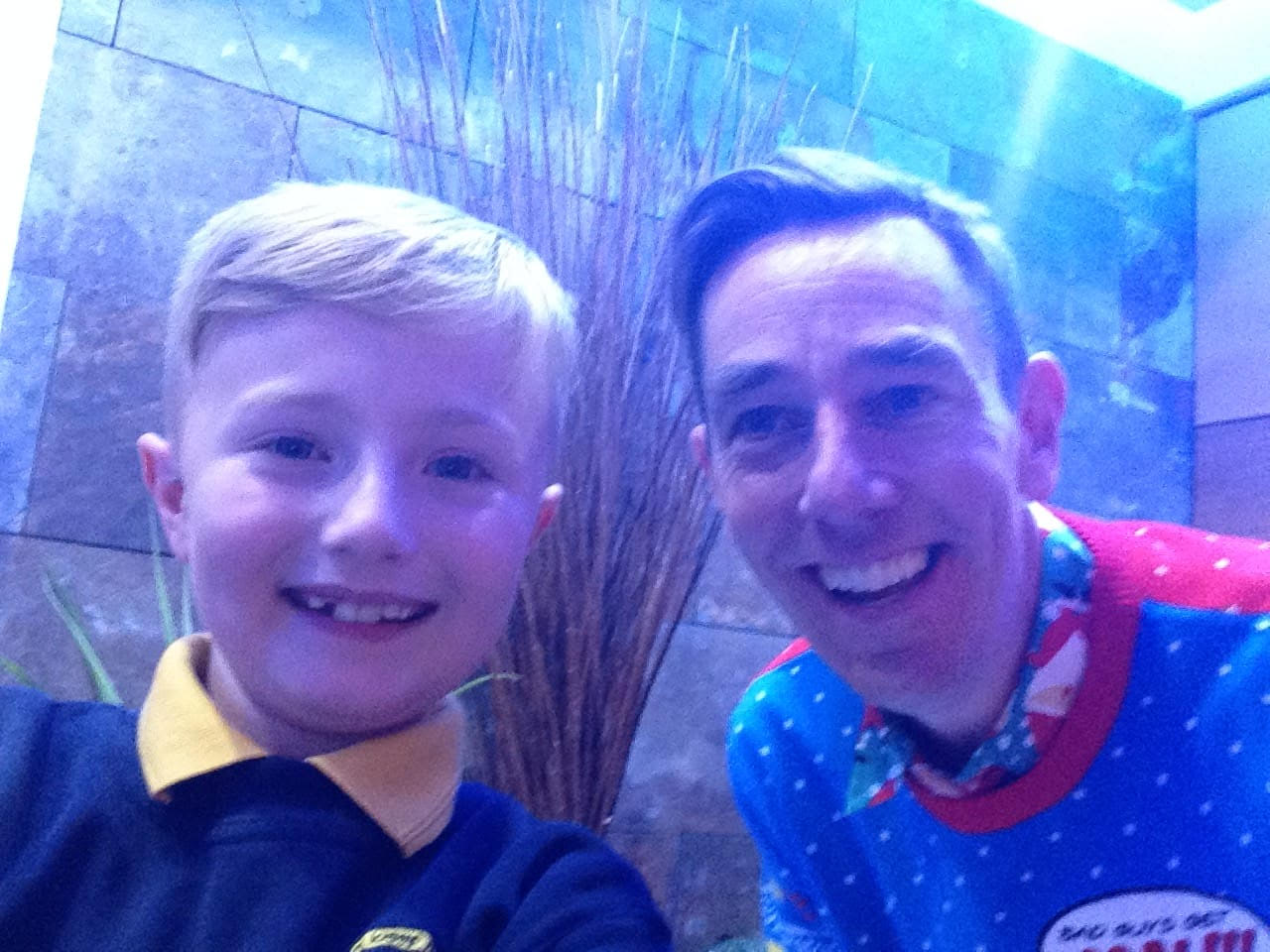 Advertising Banner: Thanks to all our sponsors of the advertising banner which is part of the school fundraising effort for an all weather pitch. Special mention to Dixie and Niall O Meara for the artwork and installing the 5m x 5m banner. We do not do small in Corville!!!!!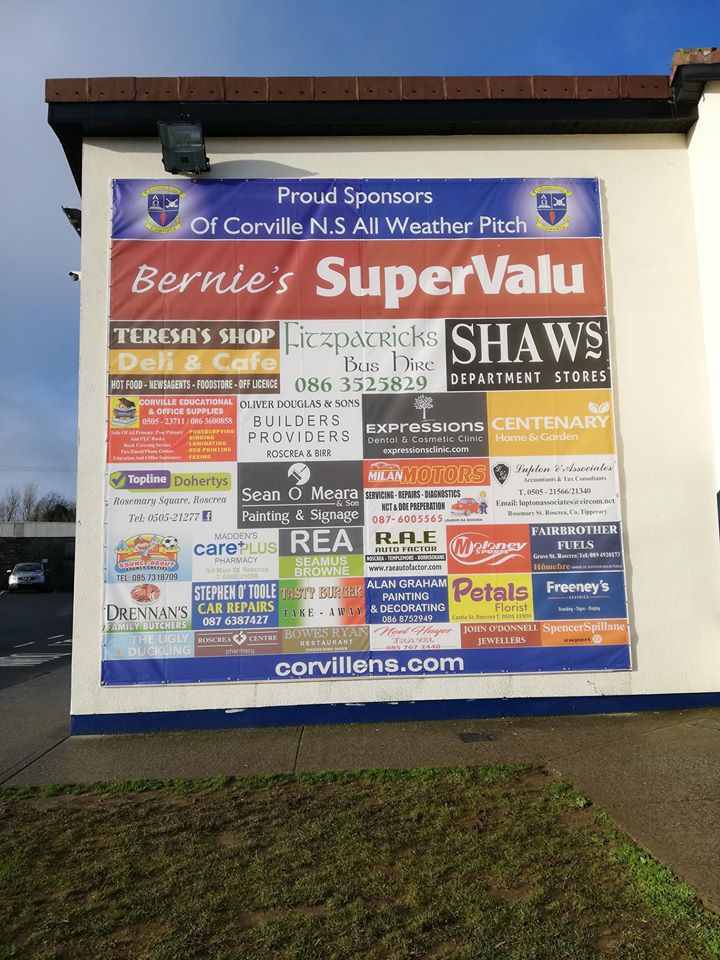 School Quiz Finals: the final week of school before Christmas is a very exciting one for our quiz enthusiasts because this is the week we host the finals of our Fastest on the Draw quiz competitions. This year there were 3 competitions. In the 5th/6th class final the team of Bailey, Rosie (standing in for Dan who was sick) and Ryan defeated the team of Rhys, Levente, and Patrick. In the 3rd/4th class competition the team of Conor, Bobby and Darragh defeated the team of Jamie, Adam and Evan. This year we also hosted a 2nd class competition. This was all about just having fun and you can see from the smiles on their faces that they certainly had that.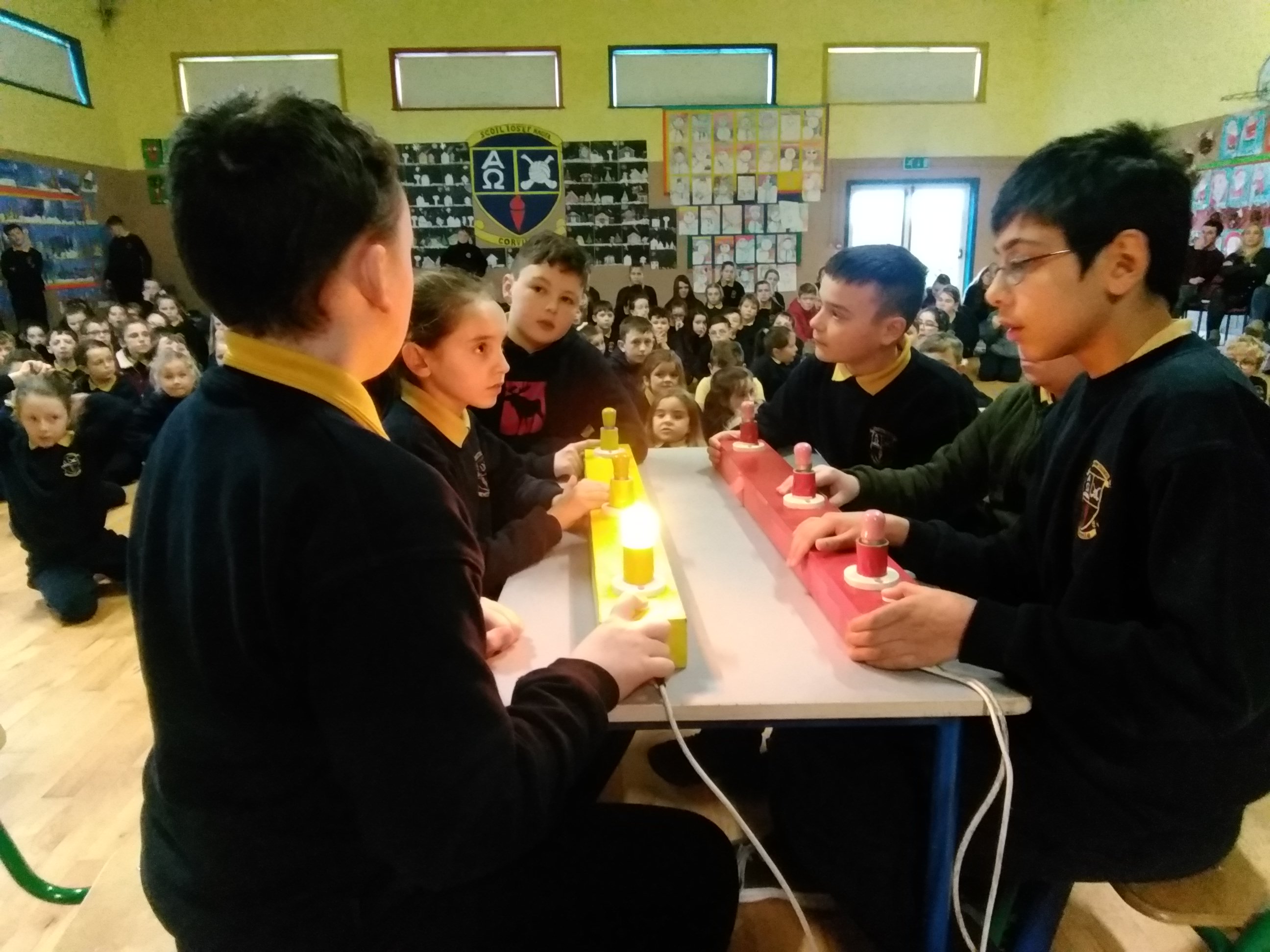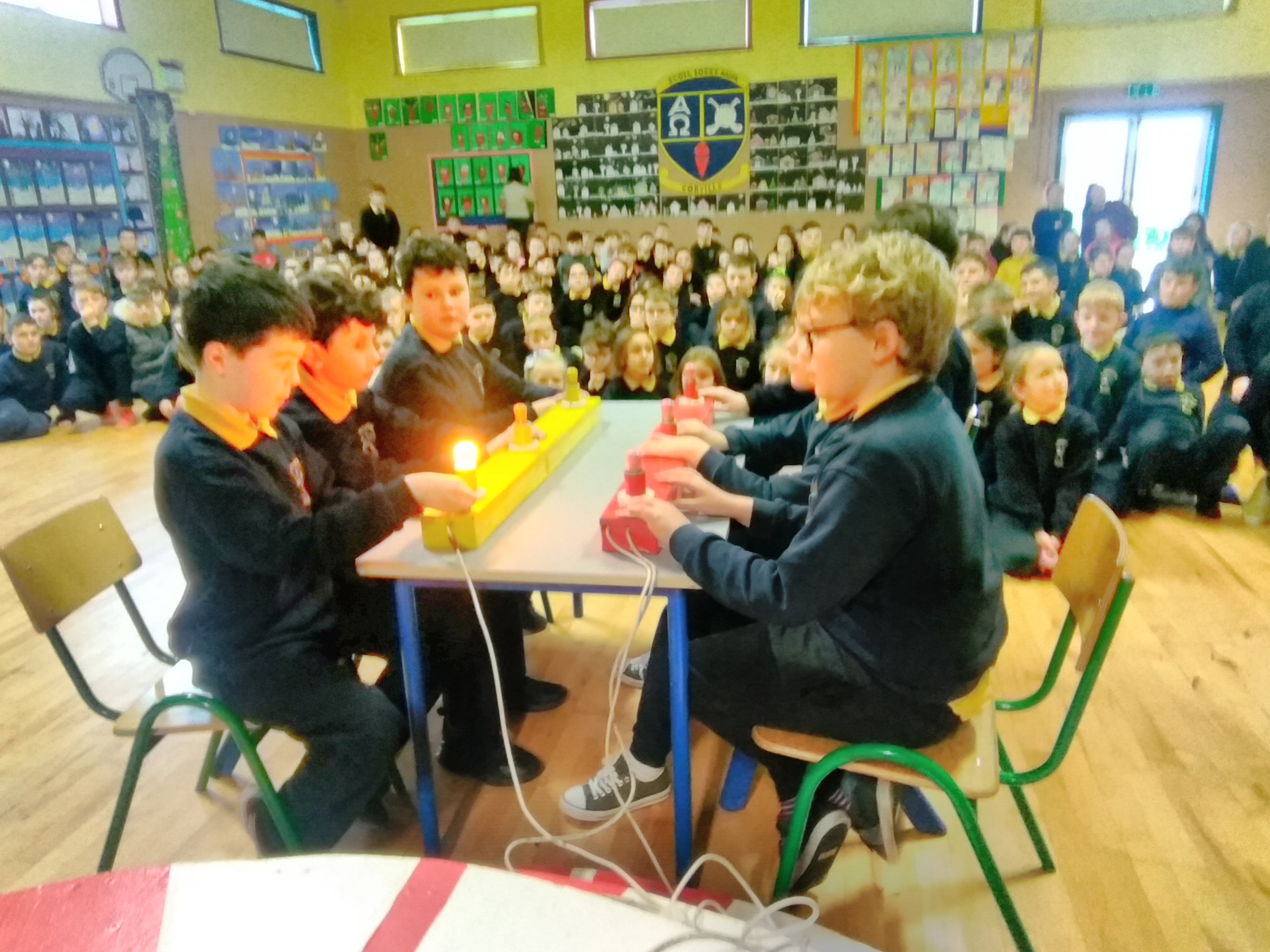 1st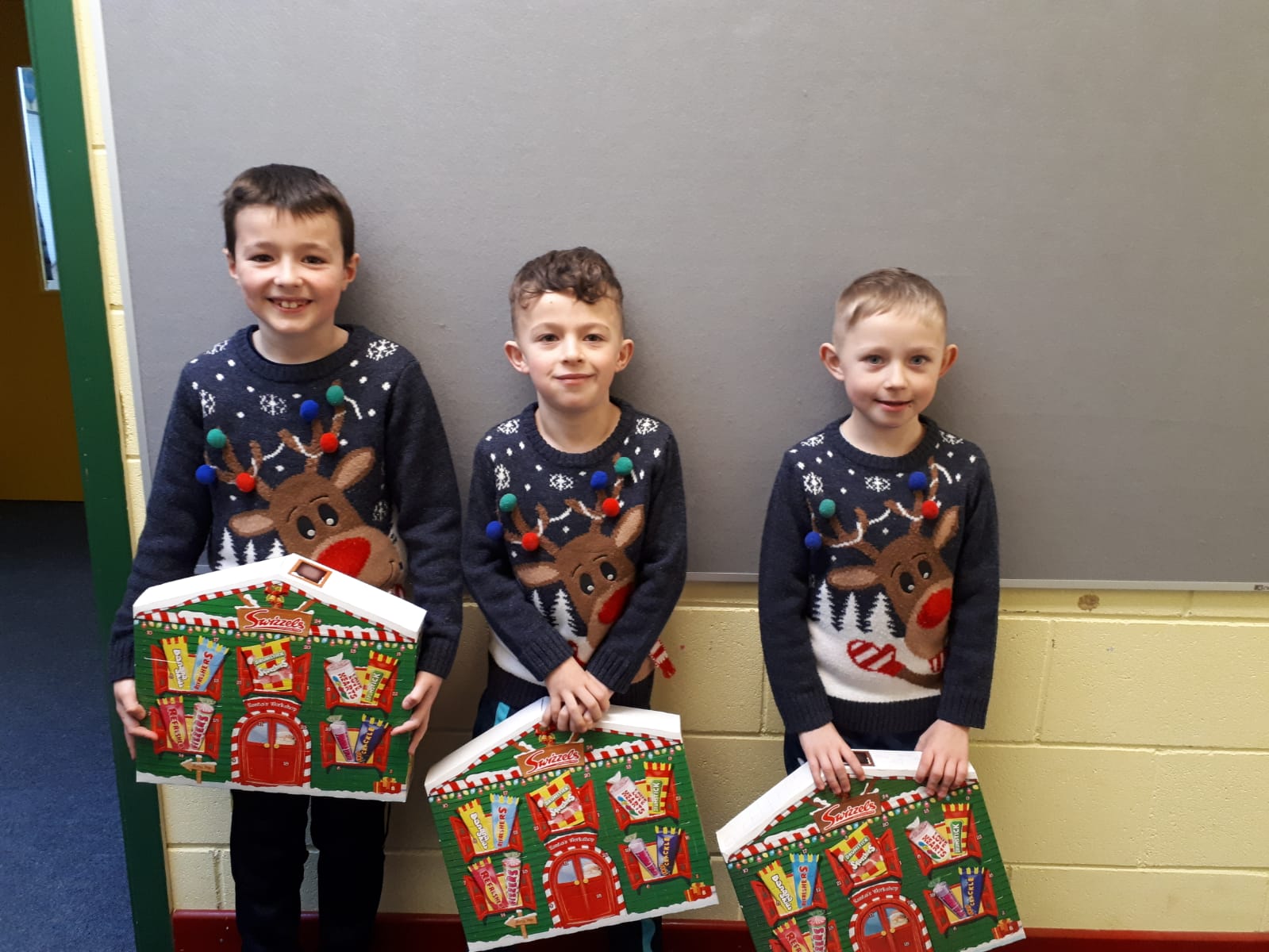 2nd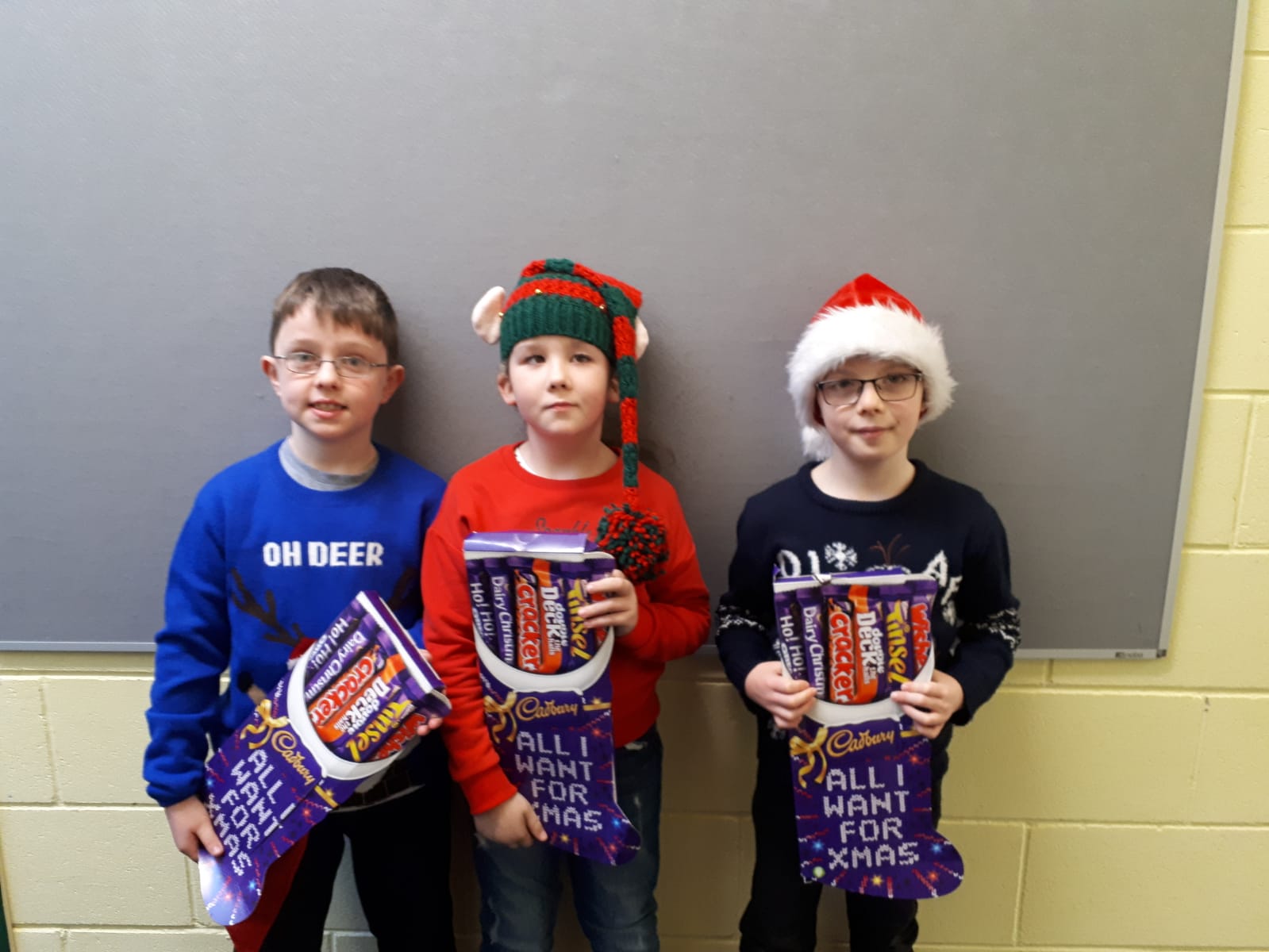 3rd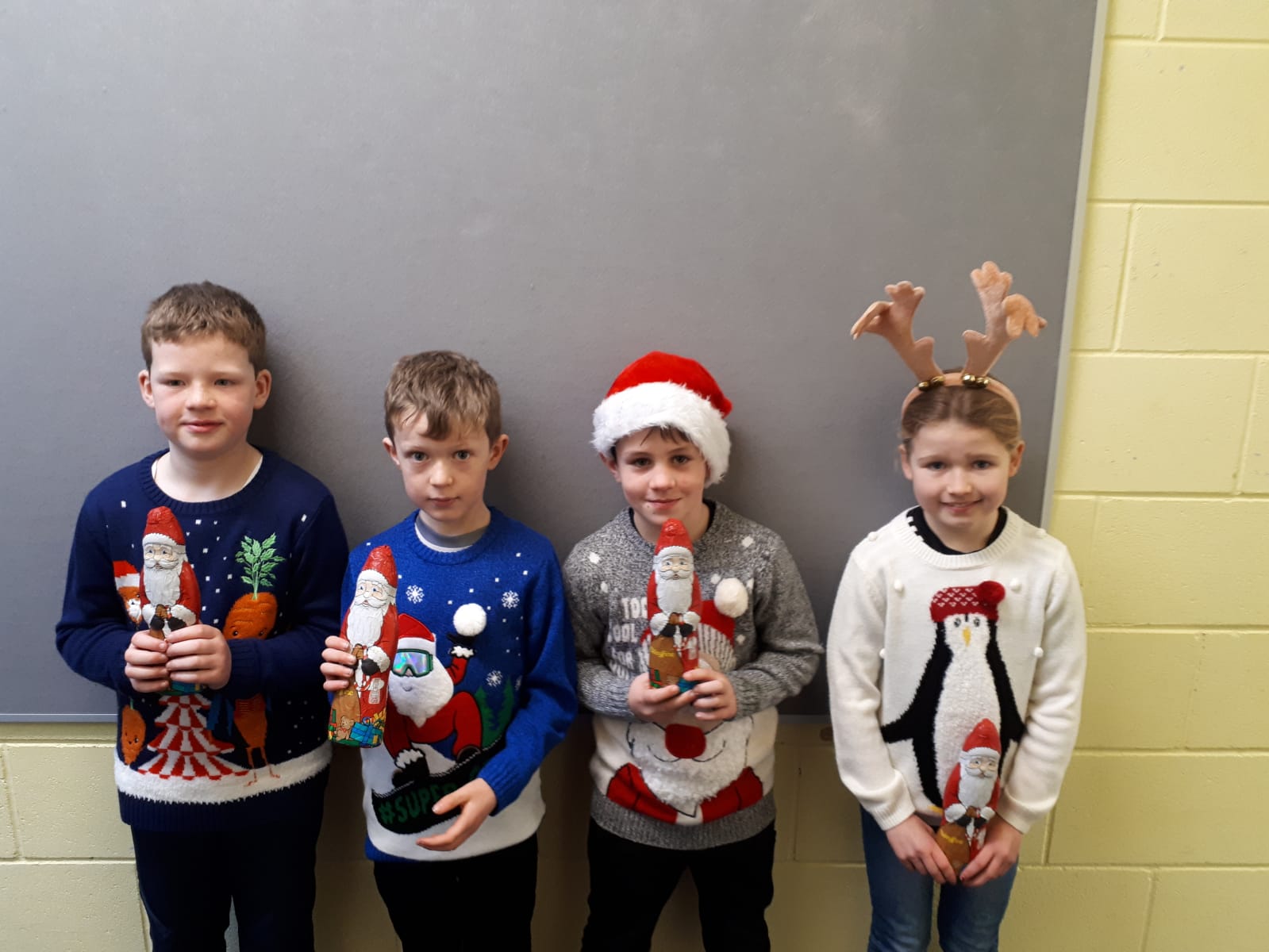 Decorating the Hall for Christmas: each class were responsible for decorating a noticeboard in the hall for the school play. A lot of work went into these displays and they turned out terrific.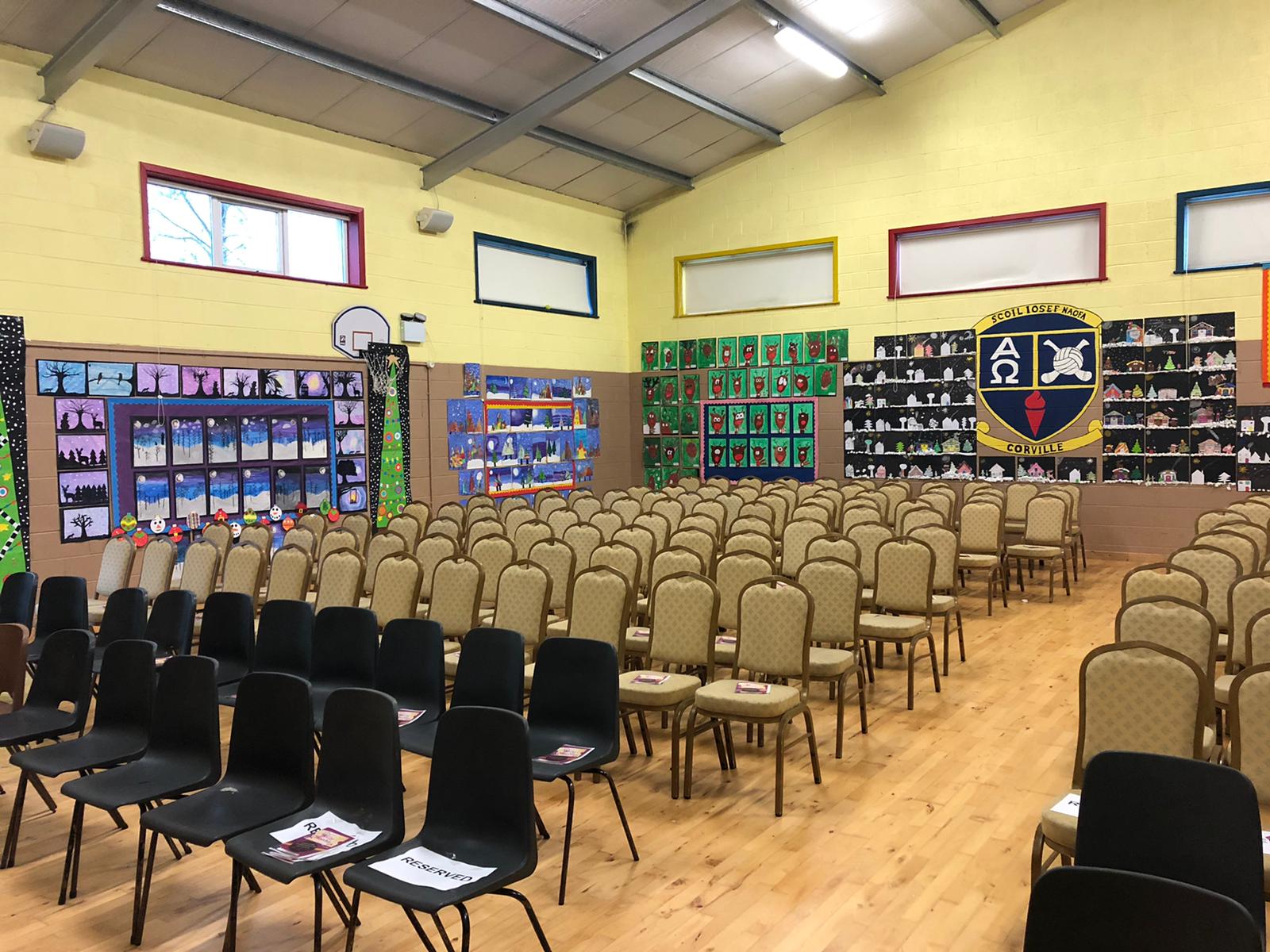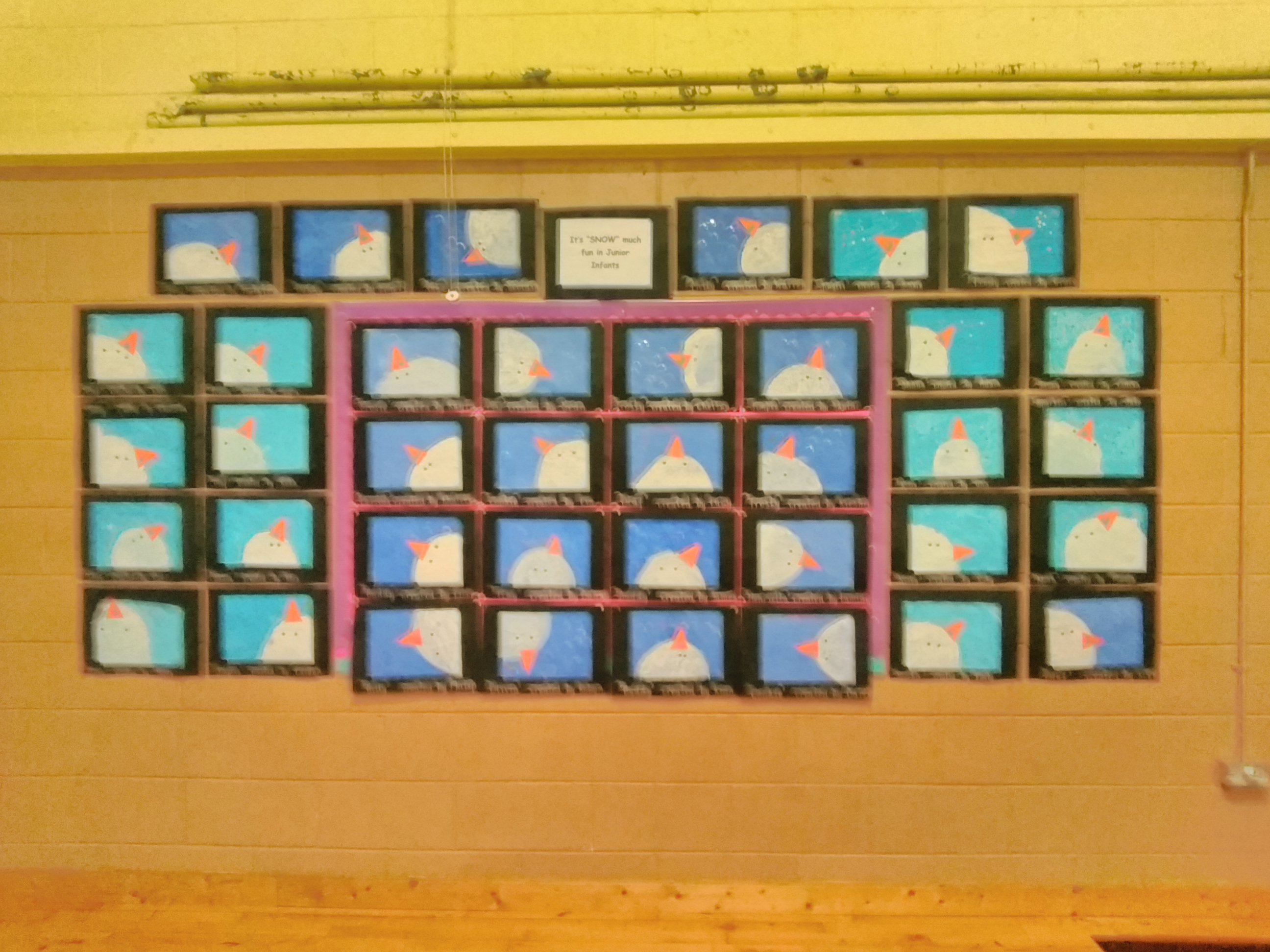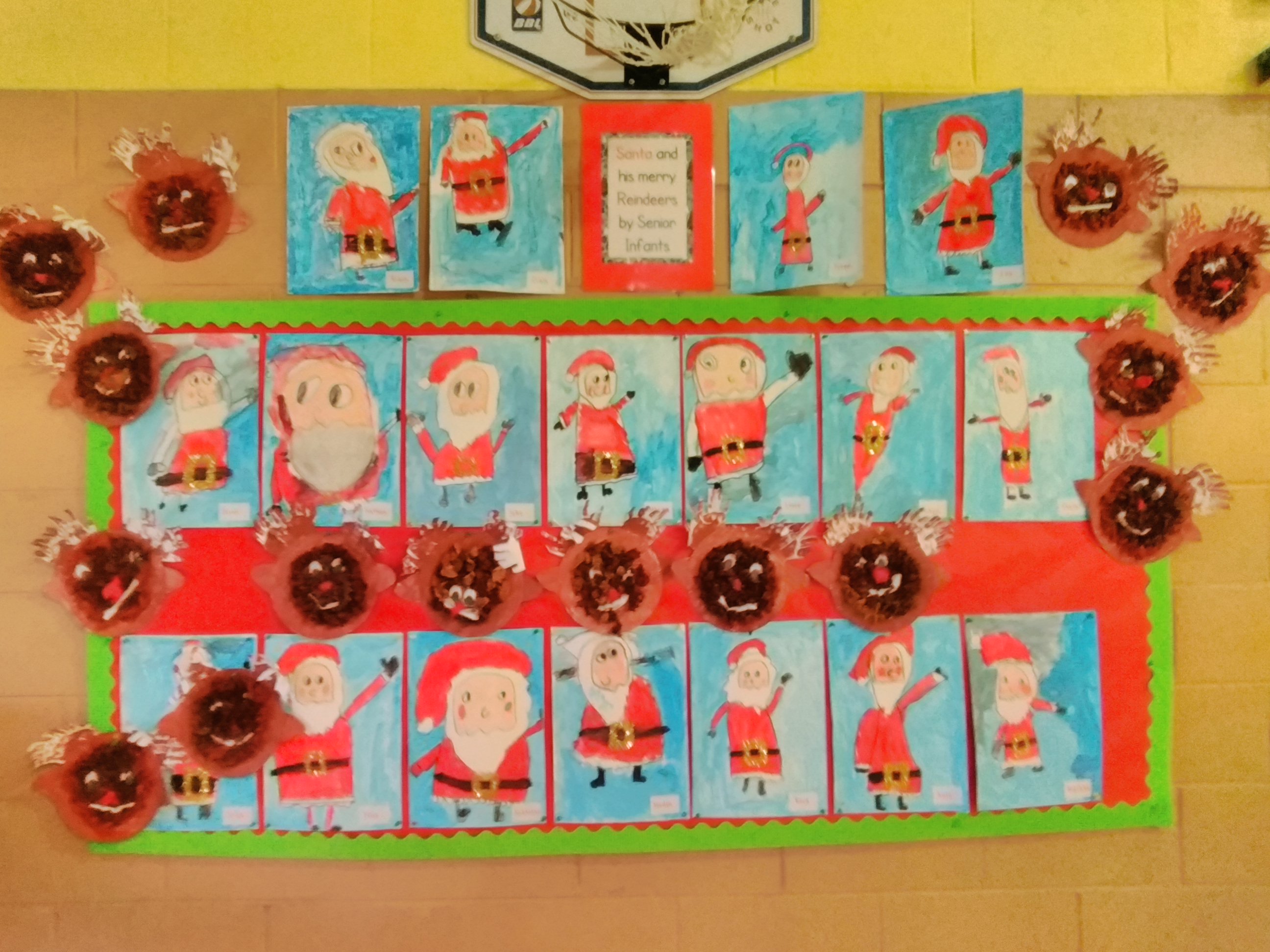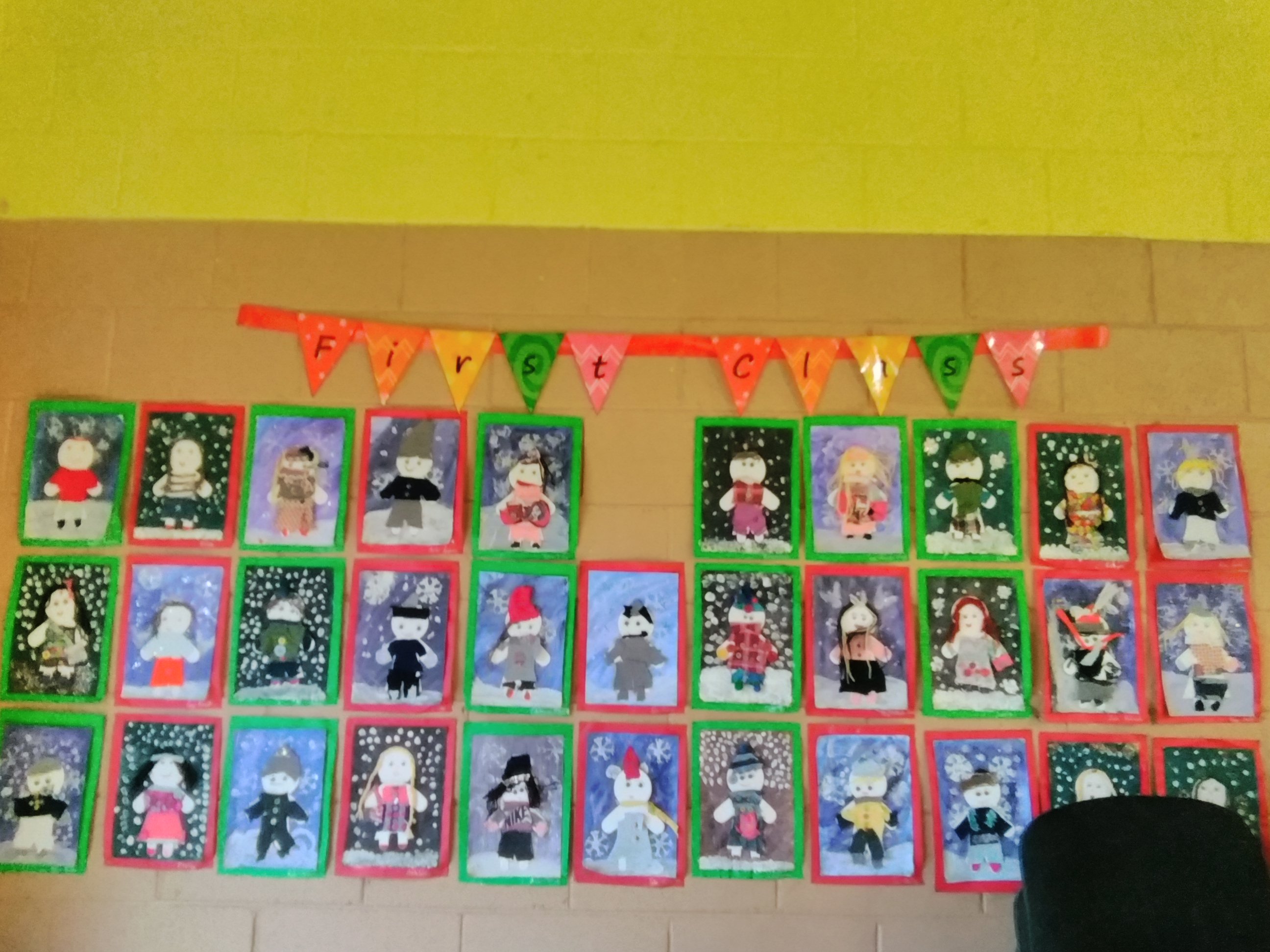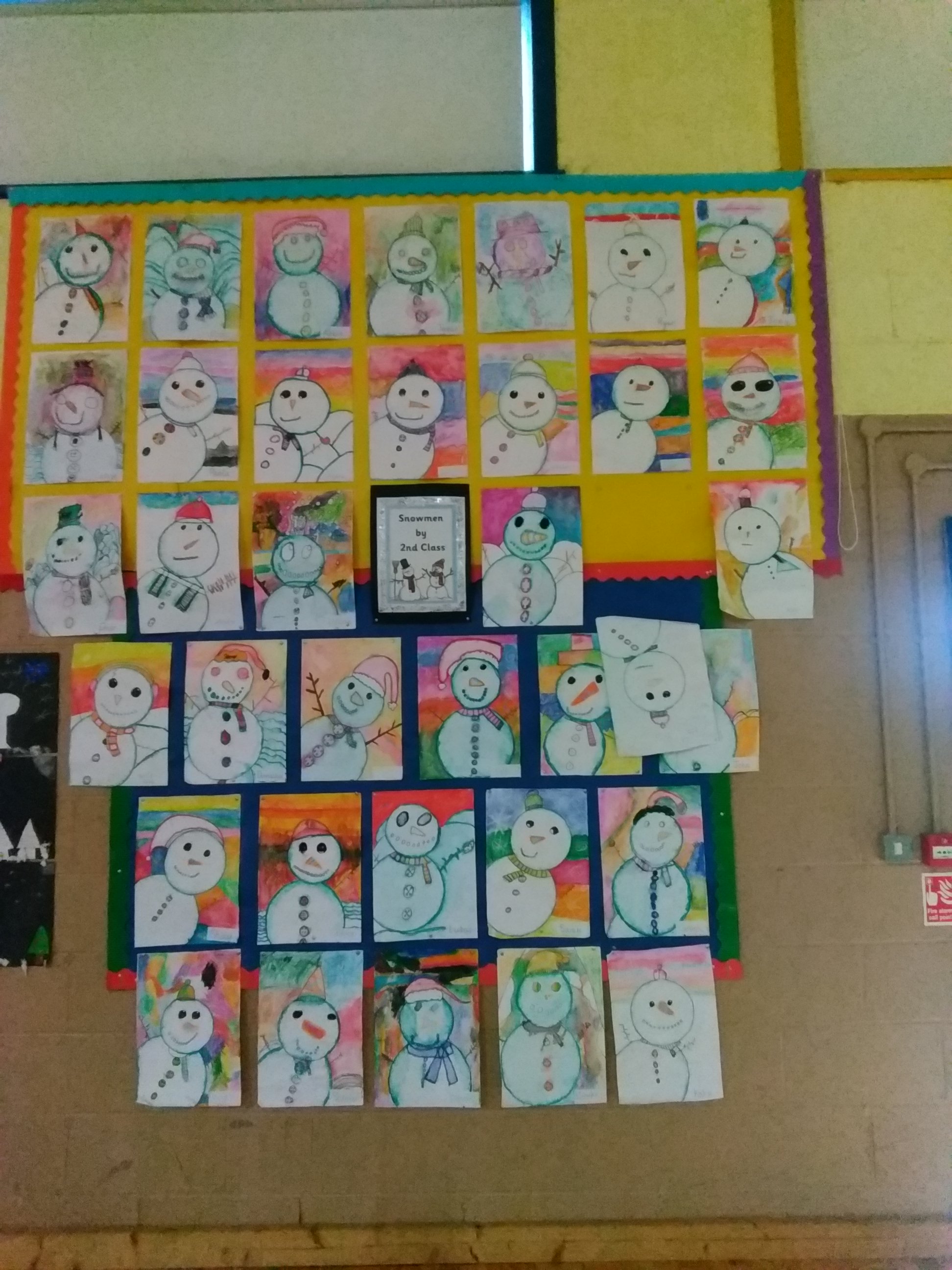 Liam McCarthy Cup in Corville: All Ireland winner Barry Heffernan arrived in to Corville with the Liam McCarthy cup recently. Each class got the opportunity to be photographed with the cup. Hopefully this will help inspire the next generation of hurling and camogie superstars in the school.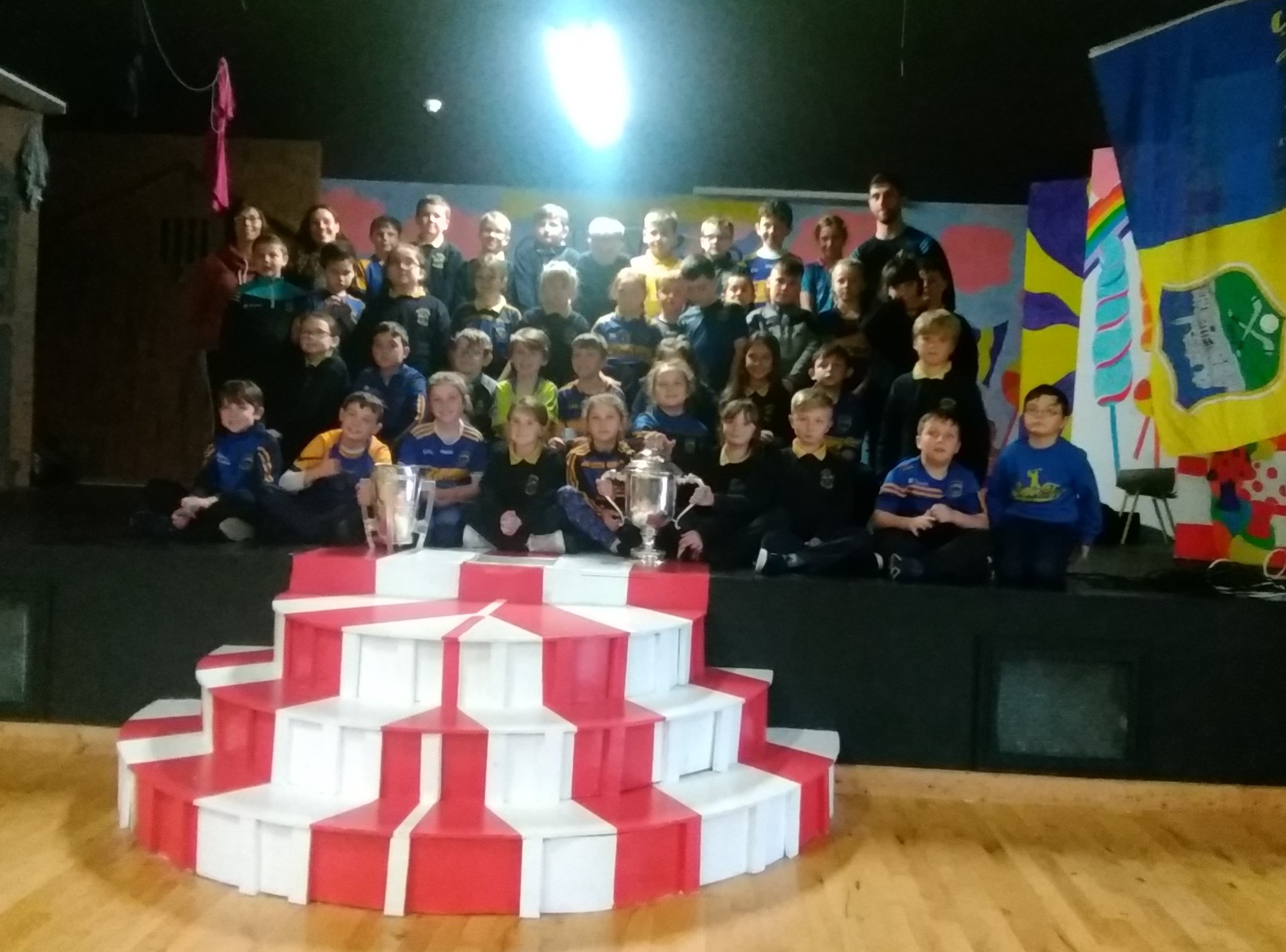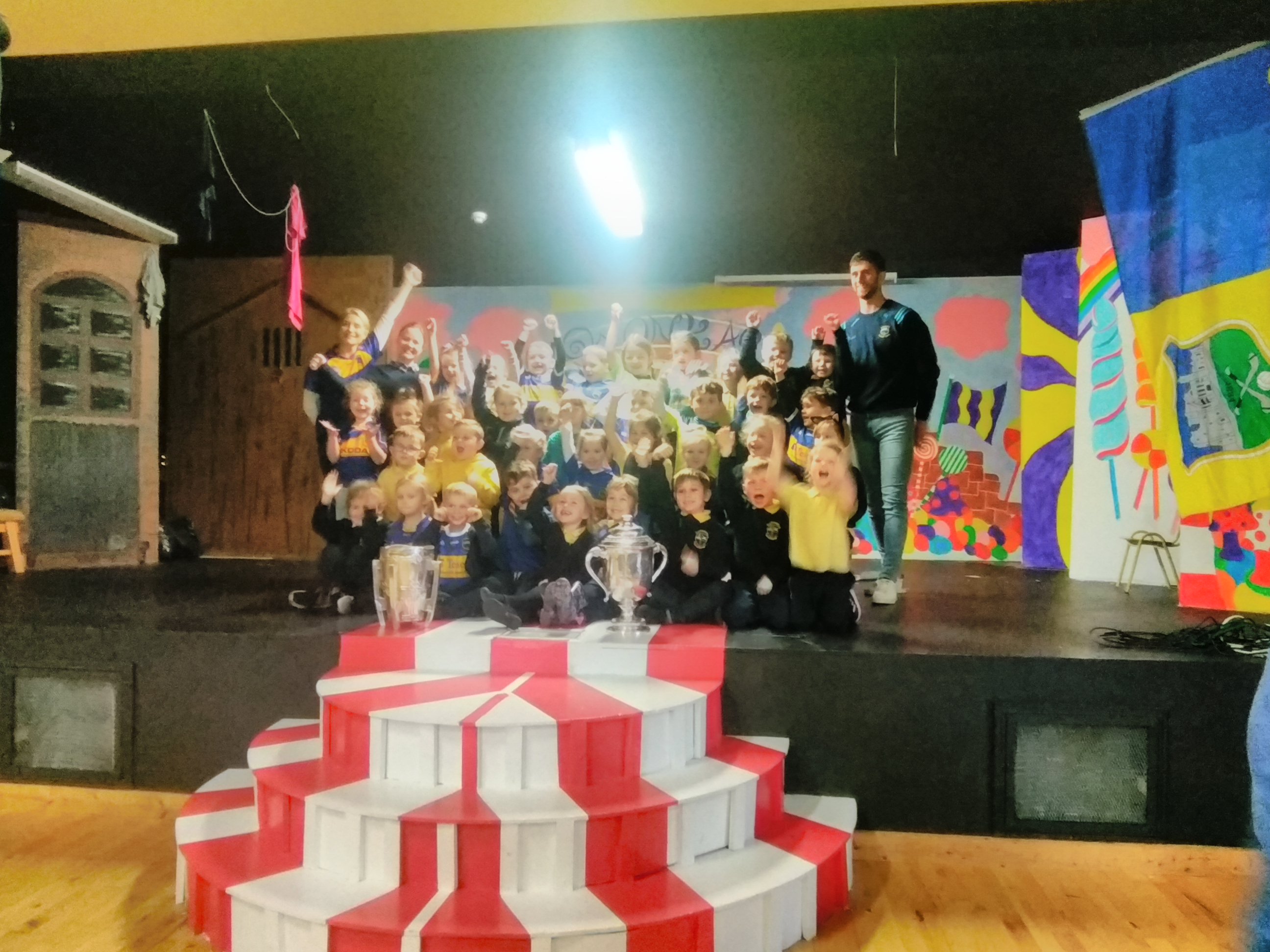 Christmas Presents: as a reward for good behaviour in Term 1 the school give out presents at our last assembly. This is always a very exciting time for all our students. Everyone wants to see their name drawn out of the envelope. Unfortunately there can be only two names picked from each class level. Congratulations to all those who got to go up on stage to rip open their present and thanks to all our students for showing great manners throughout term 1.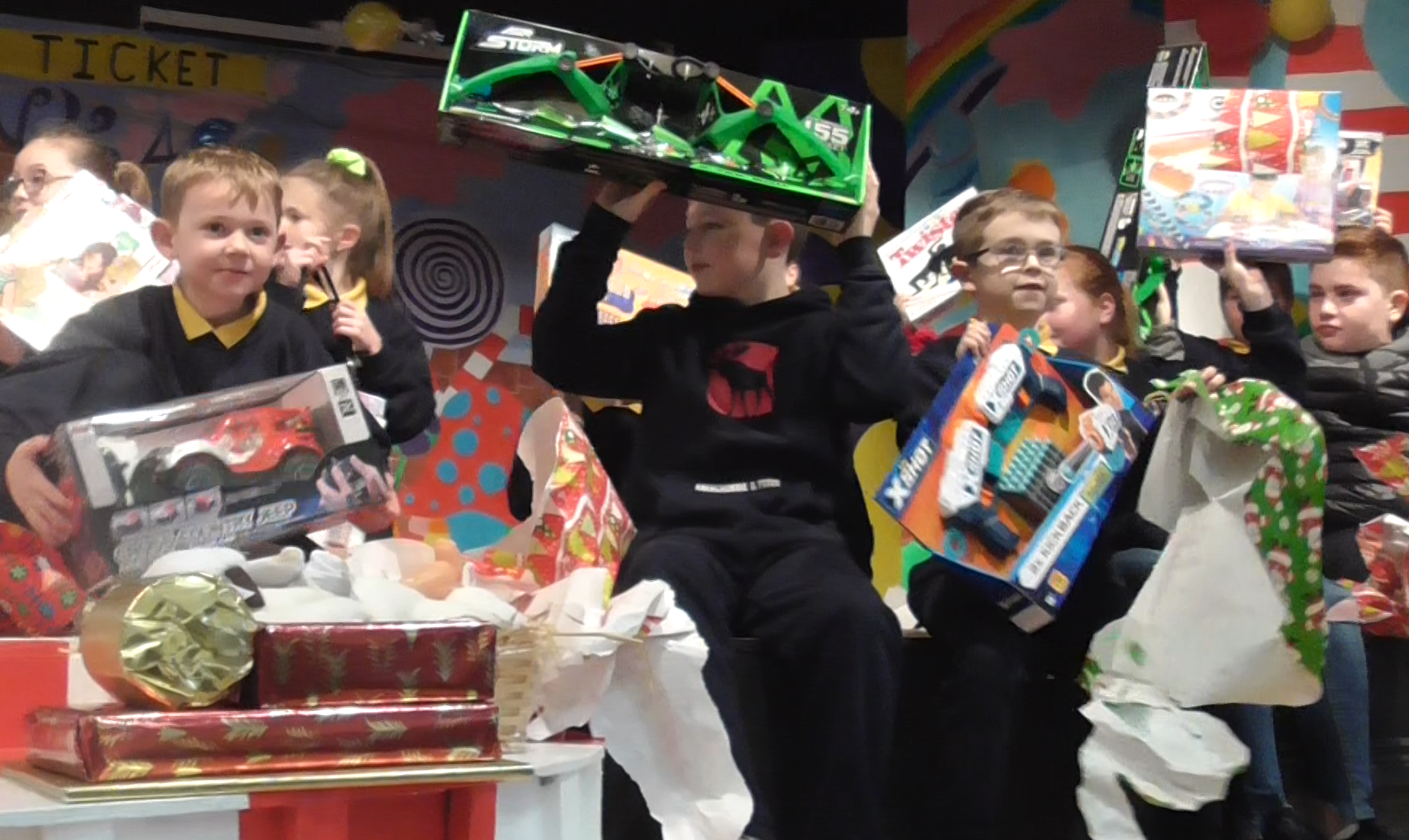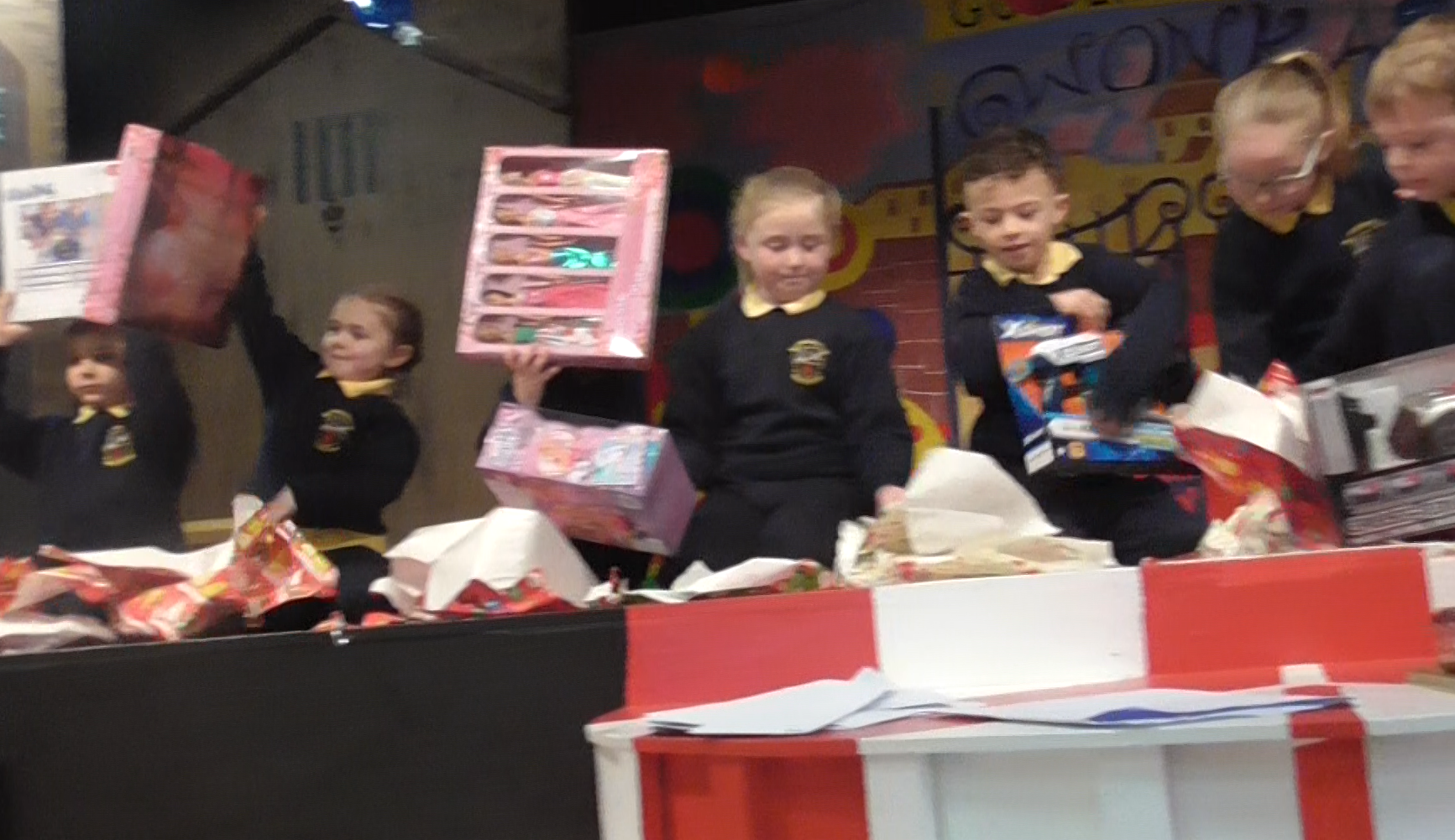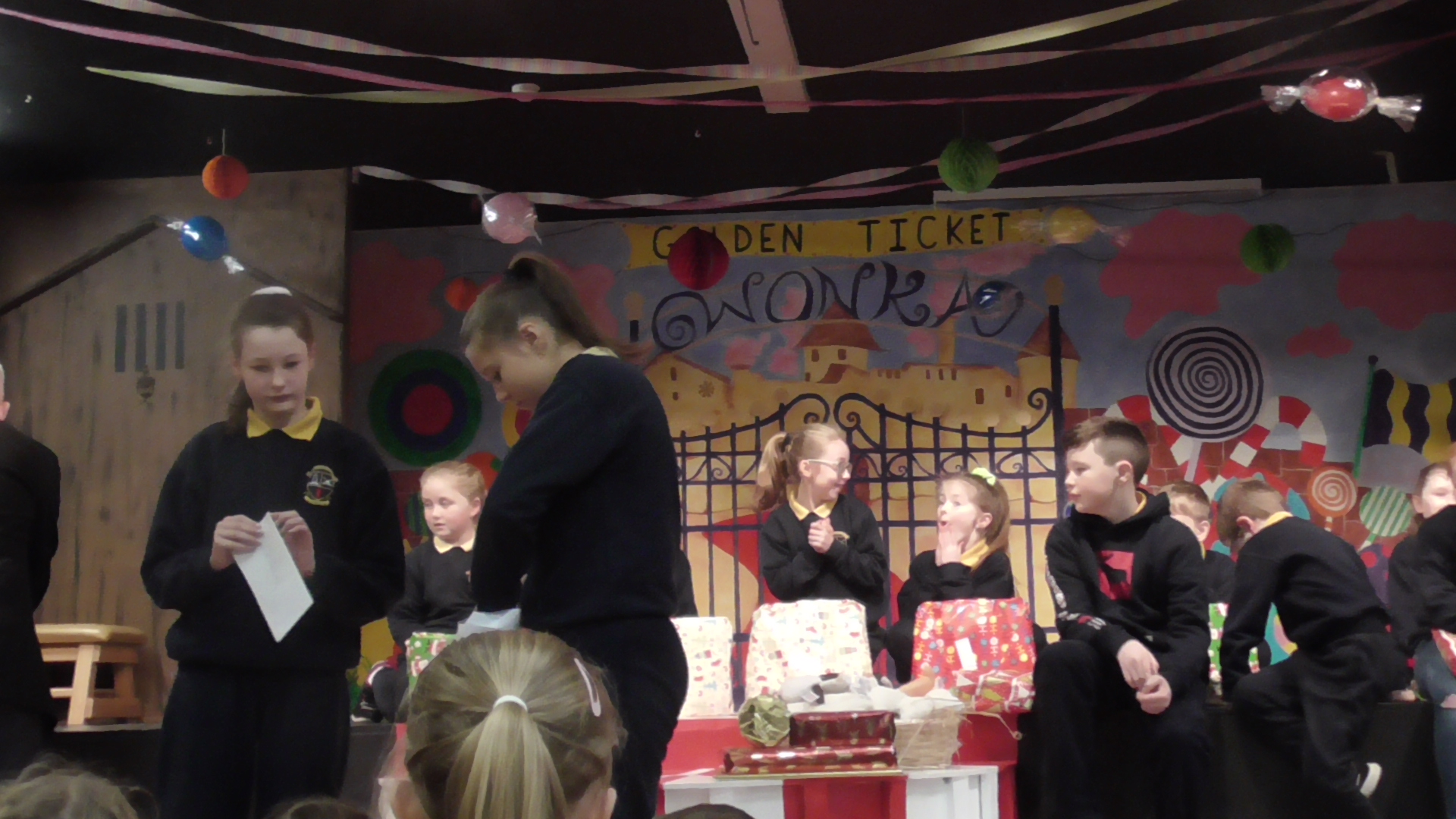 Assembly Performances: we had our final few assembly performances in December. Three times a year, each class must get up on stage and perform in front of the whole school at assembly. this is great for boosting confidence.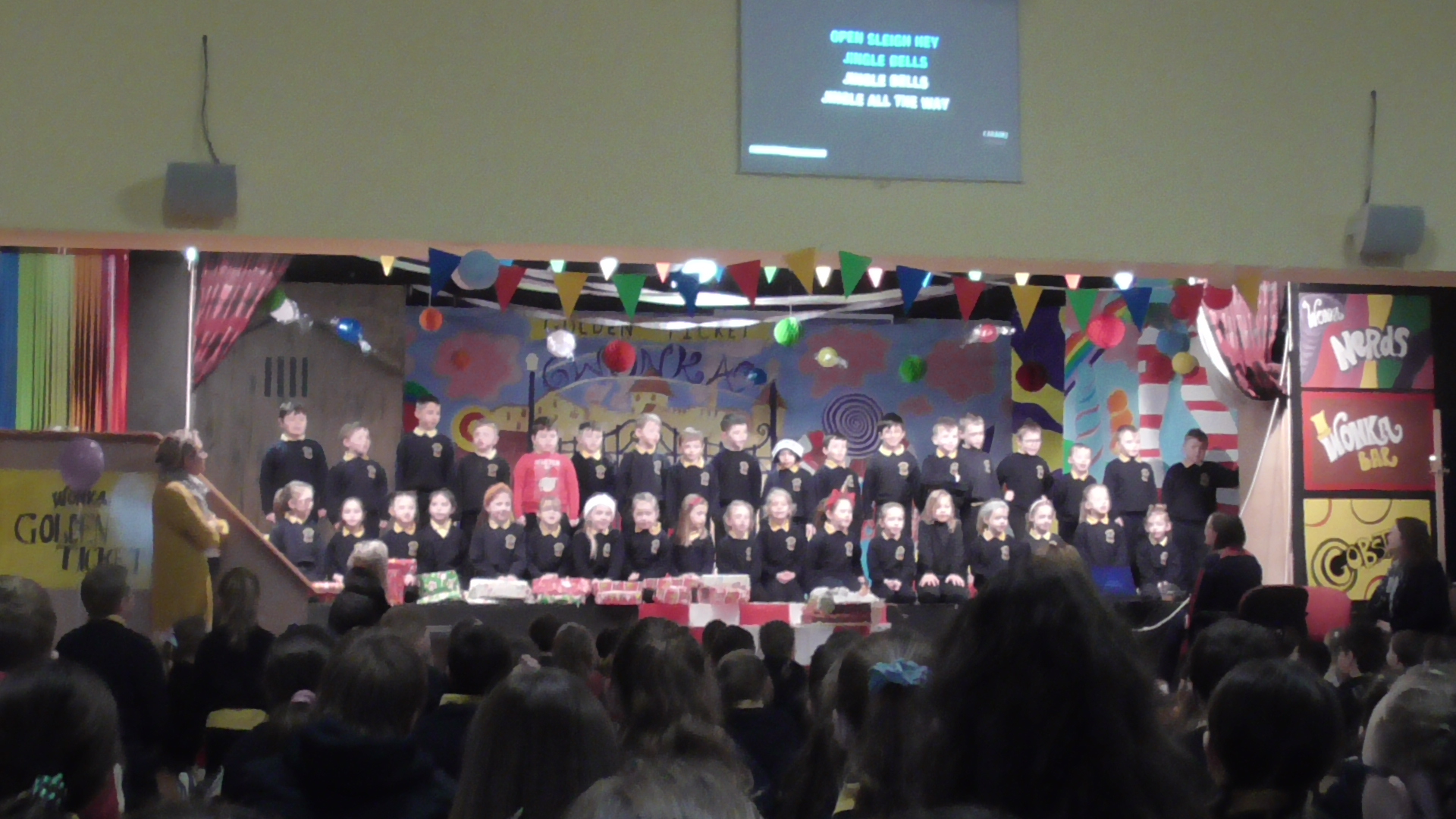 Christmas Shoebox Appeal: thanks to everyone who contributed to this appeal. We received a huge amount of boxes once again this year. It is all for a very worthy cause so we are very appreciative of your generosity.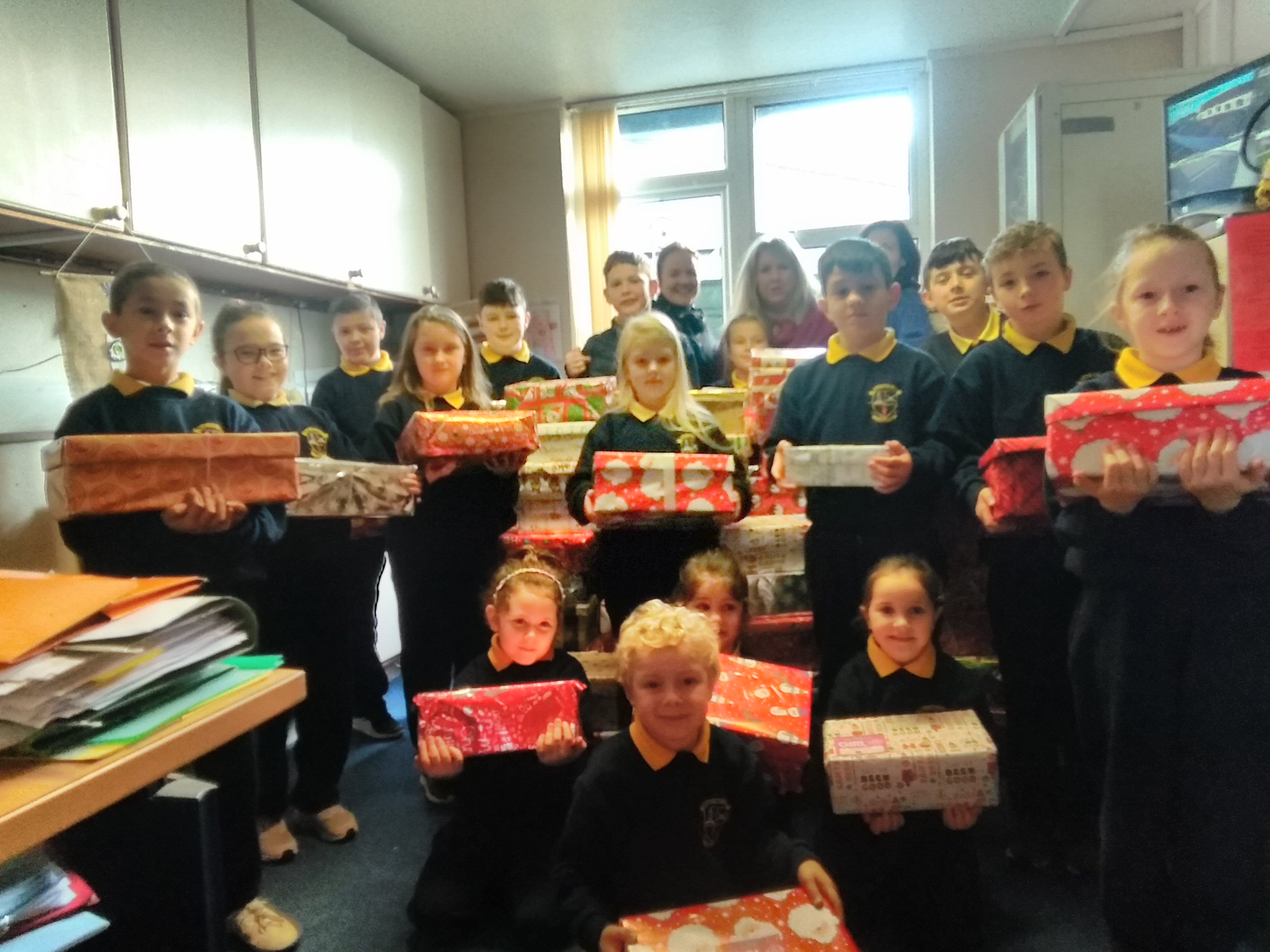 6th Class Blog: our 6th class students continue their blogging adventures. This time they blogged about art, Guess What competition, the Liam McCarthy Cu, Edgars's 'Learn Latvian' student lesson, silhouette art, and Bailey and Dan winning the Fastest on the Draw competition. You can follow their blog >> here.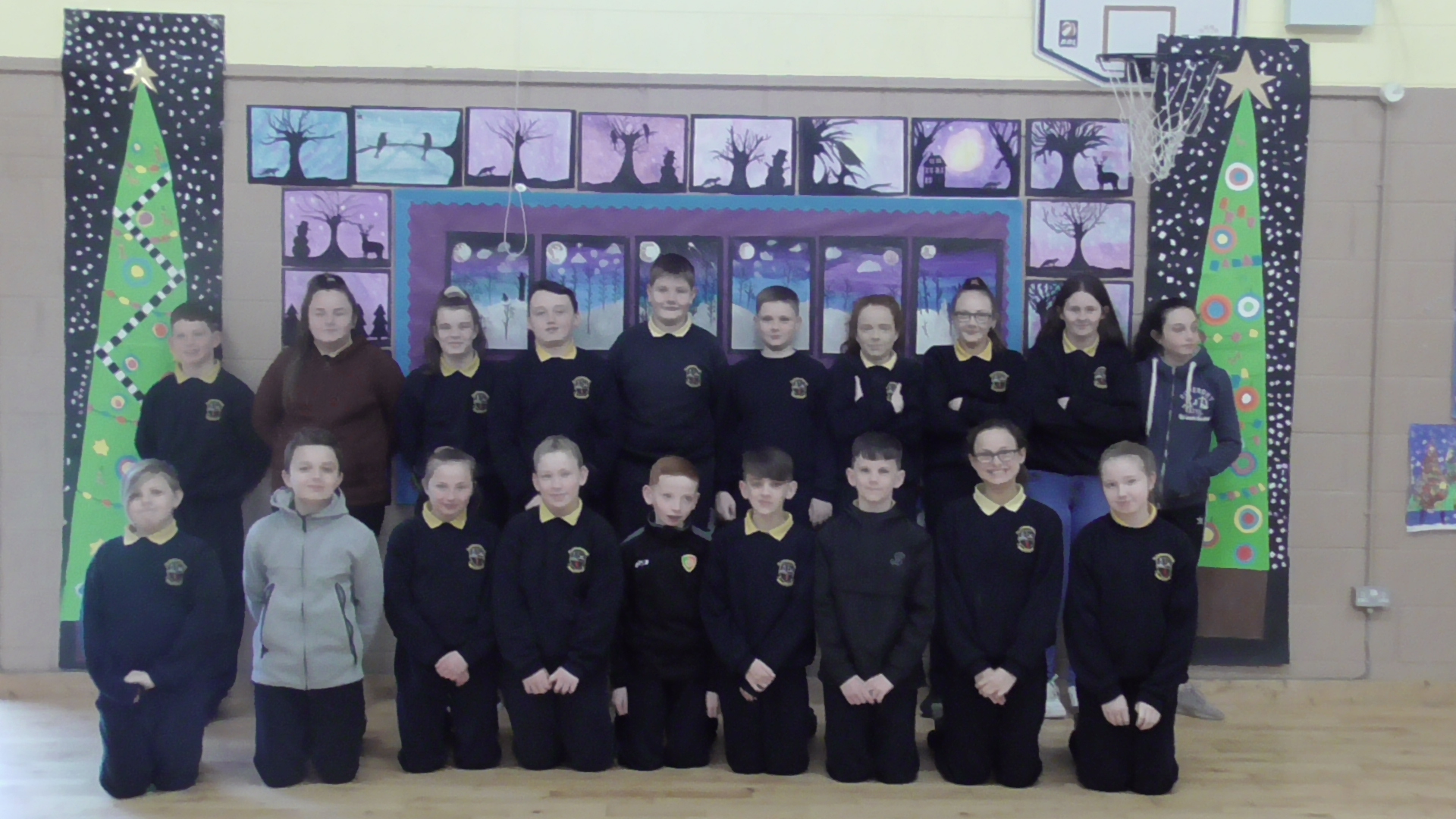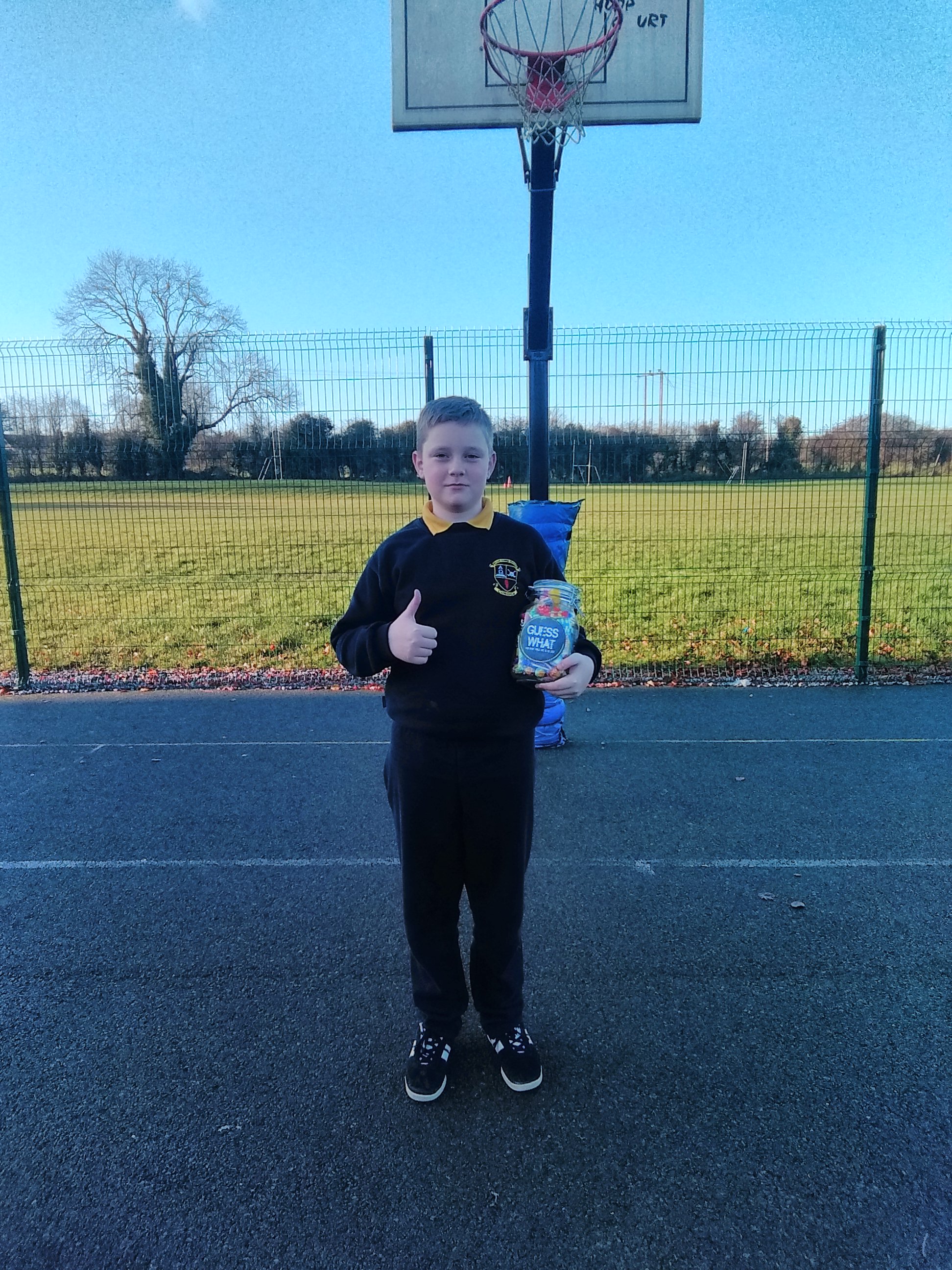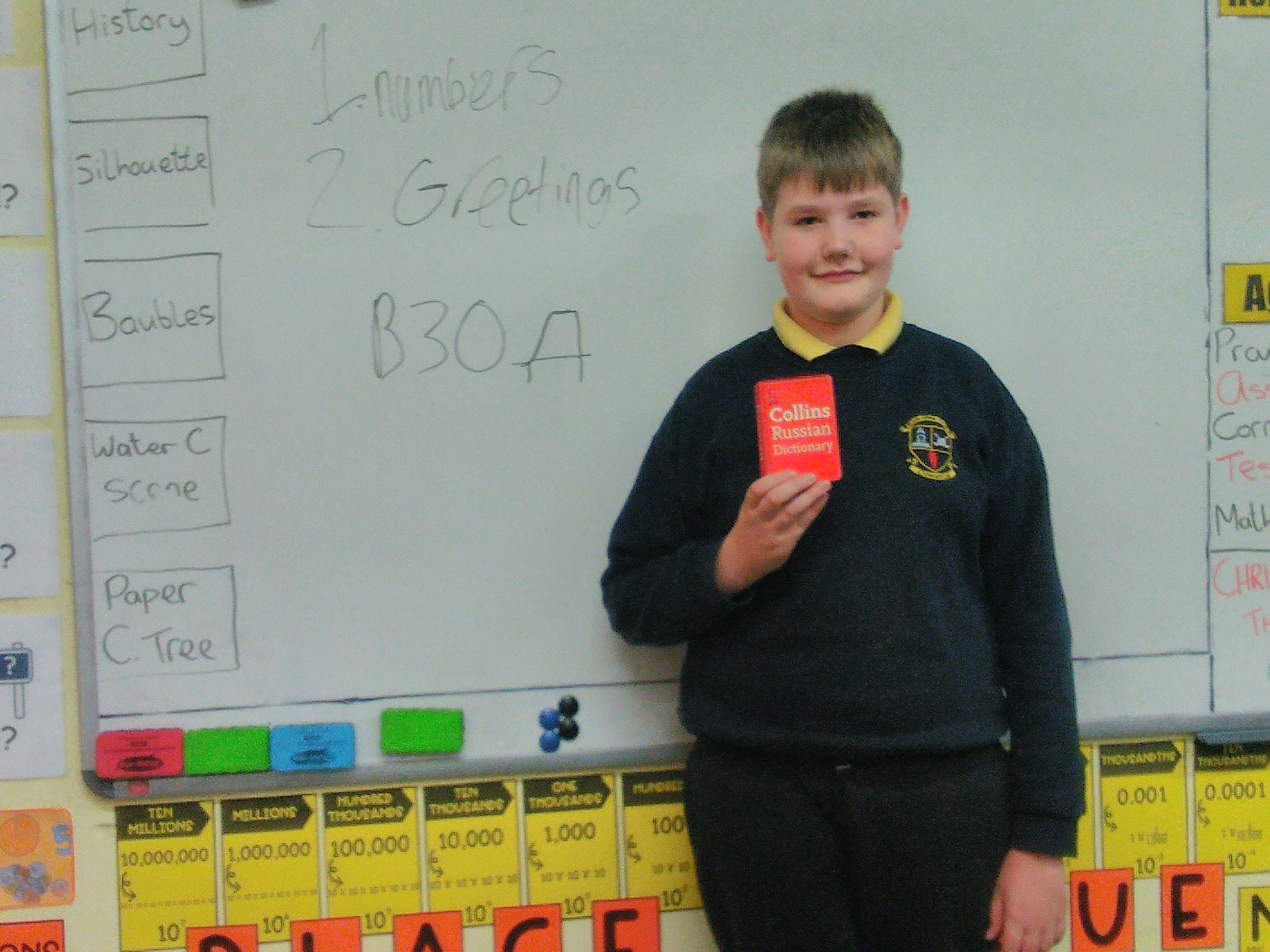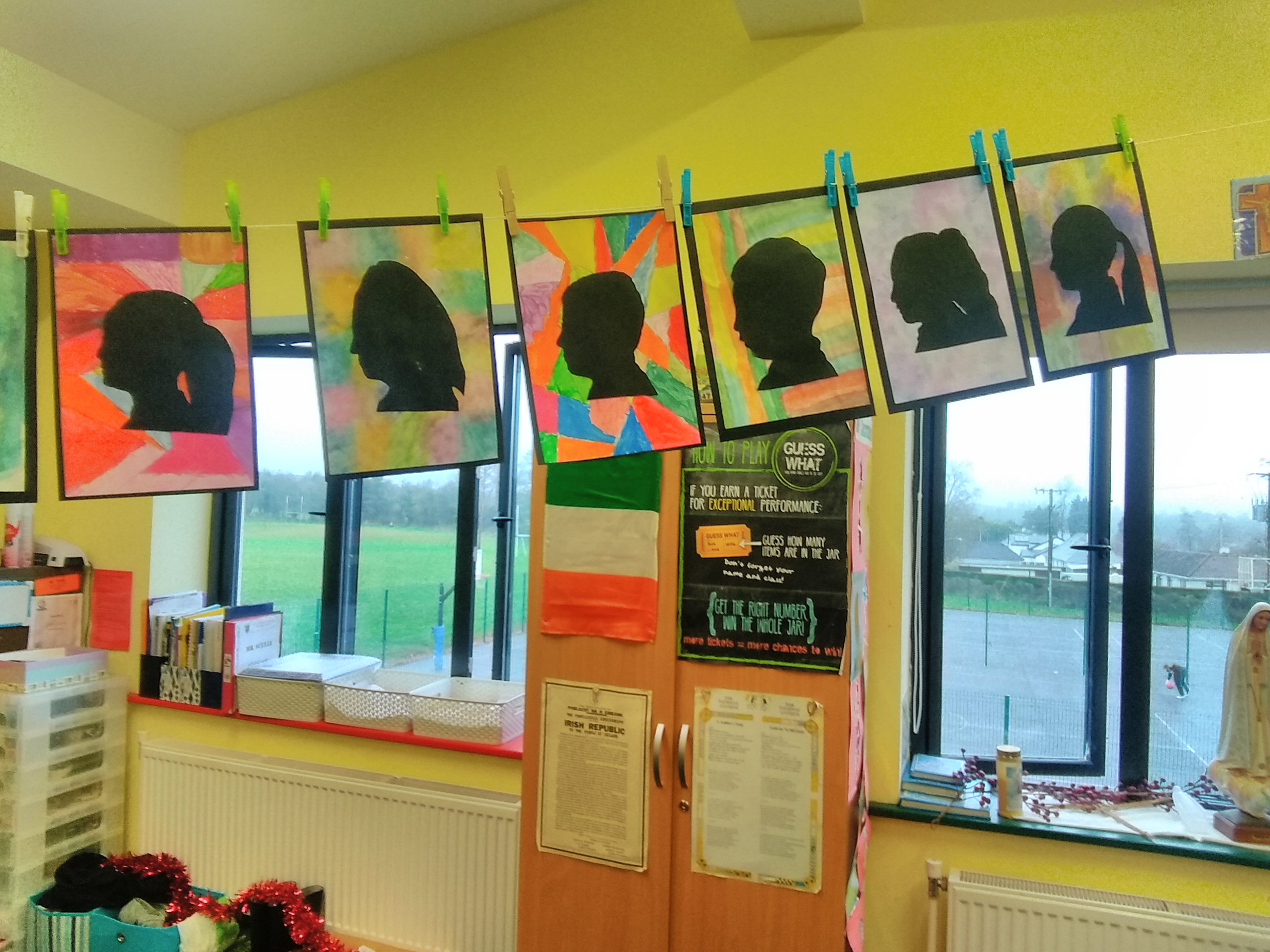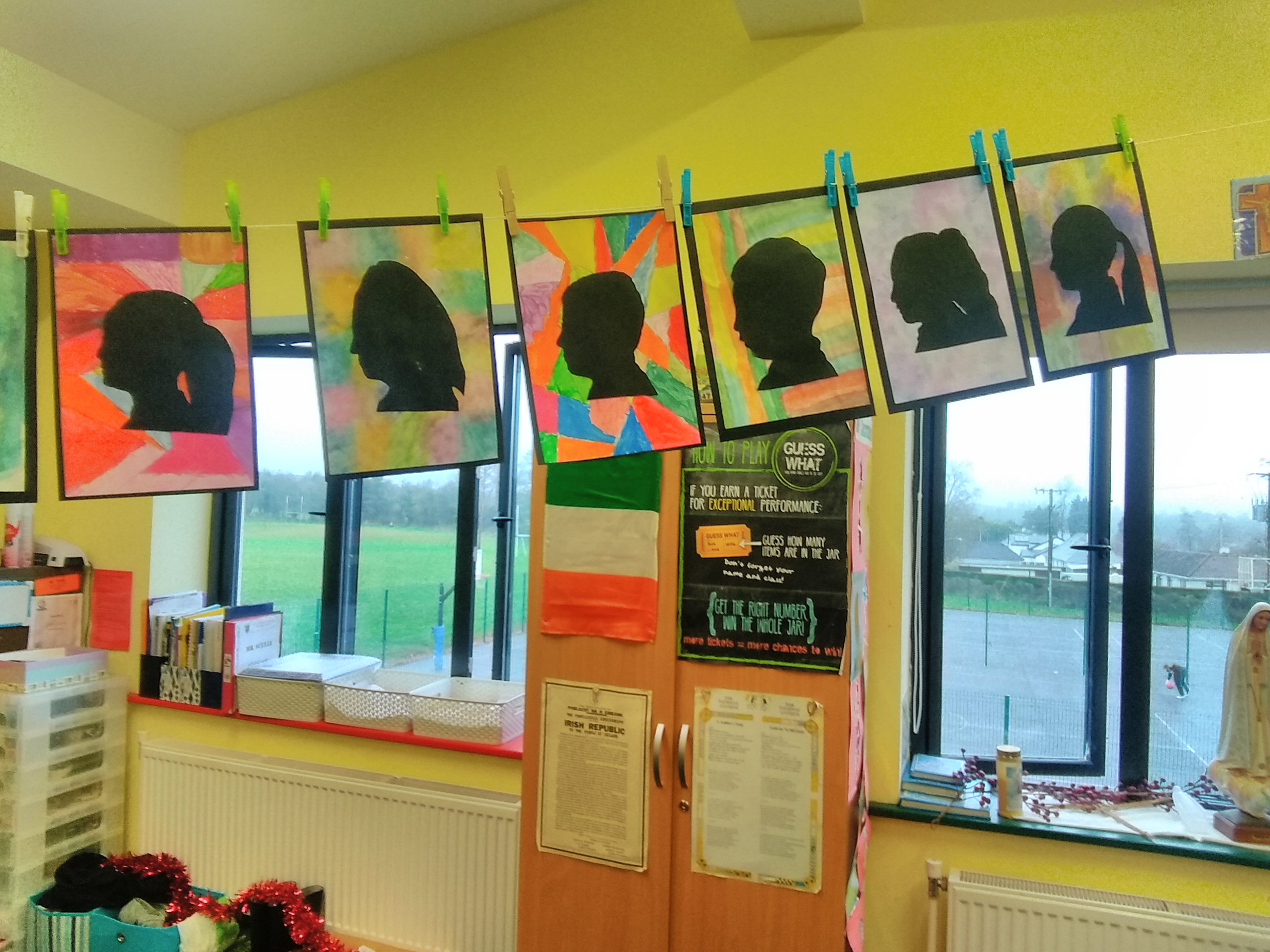 ---
Previous News: 19/20 T1 | 18/19 T3 | 18/19 T2 | 18/19 T1 |17/18 T3 | 17/18 T2