Blue Star Programme
Dear Parent/Guardian,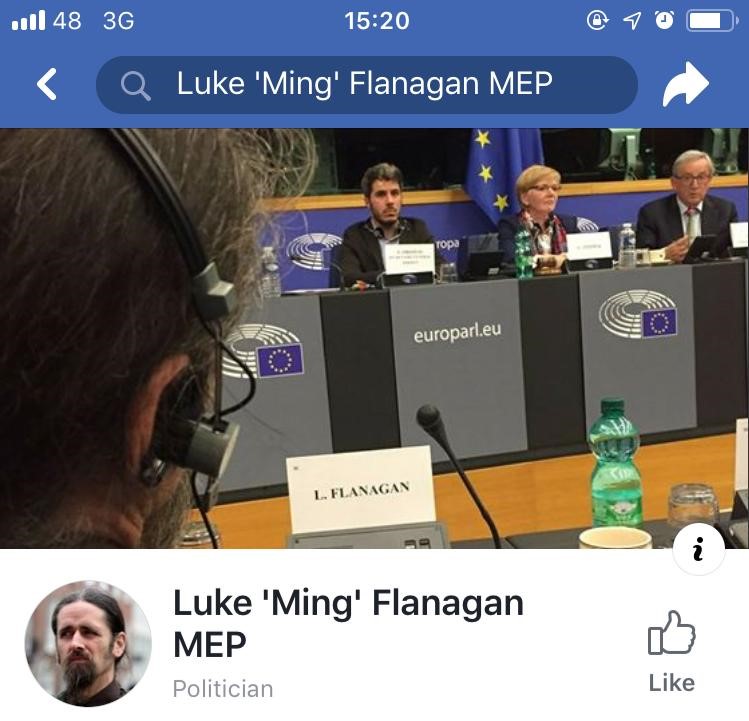 You are cordially invited to join us at 11.30am, Friday, 1 st February to welcome Luke "Ming" Flanagan; serving member of the European Parliament, who is coming to visit our school as part of the Blue Star Progamme. We are delighted that he chose our school for this epic, once in a lifetime meet and greet and hope you can join us for this momentous occasion. It is an honour to have such an important member of the European Parliament visit us.
This programme is in conjunction with our Erasmus programme which has brought some of our 6th class pupils to Portugal, Bulgaria, and Turkey! To celebrate this auspicious visit, 4th class will run a glorious and delicious European Food Fair where you will get to sample tasty Belgian Waffles, Italian pizza, French croissants and much, much more! Your child is welcome to bring in European food for the Food Fair but please remember we are a NO NUT school. We cannot guarantee specific food allergens.
We are so excited about our upcoming trip to Poland in May. There is a jam packed week of exciting activities planned for four lucky children in 6th class. Although this will be the final trip of this particular Erasmus+ Project we are currently in the application process for our next Erasmus+ Project. Over the next three years, this will allow the children in our school to travel to see our current partner schools in Poland and Turkey and also venture to the new destinations of the Netherlands and Greece. We can't wait!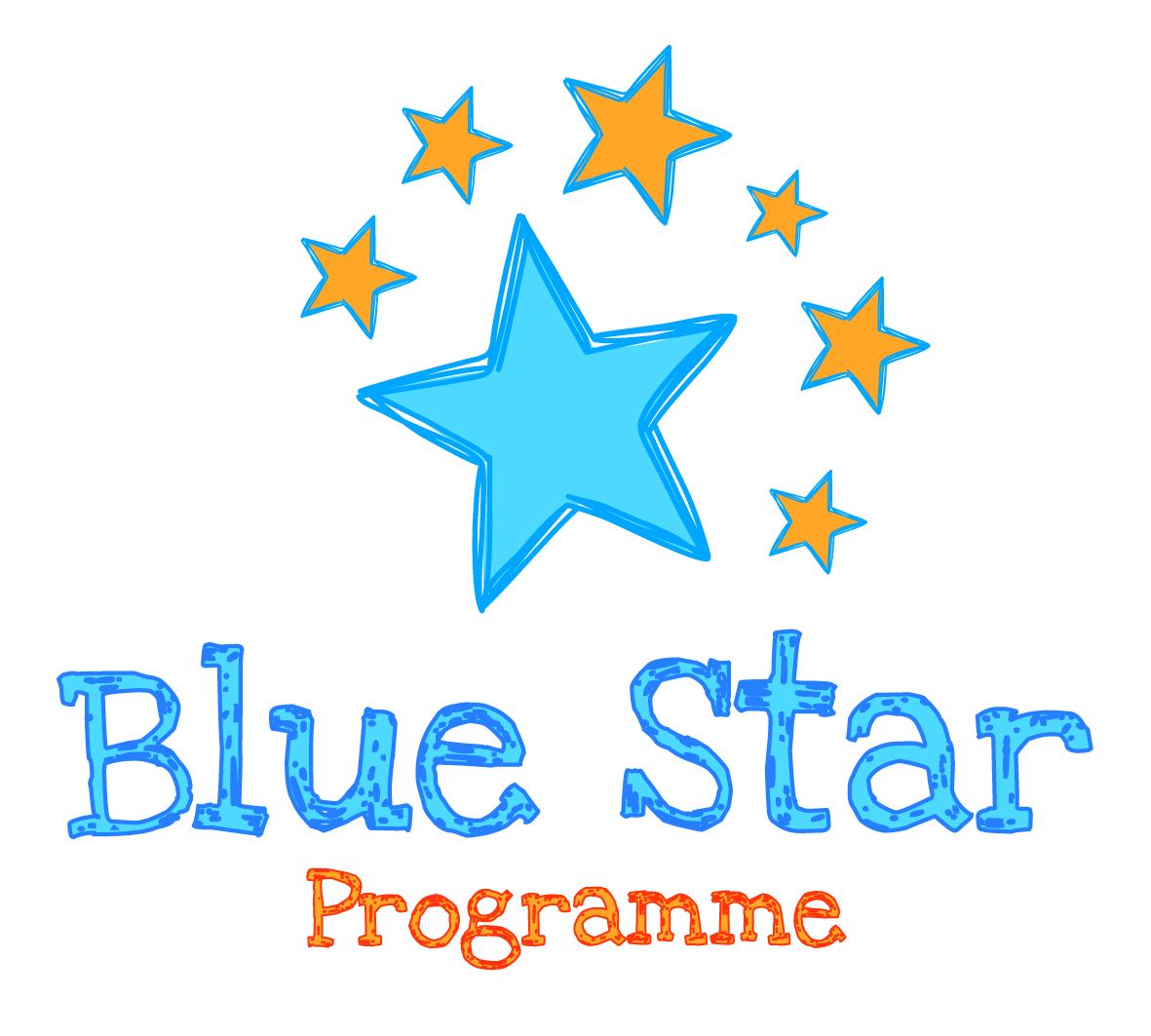 ---
Corville Updates –
13

/

01

/

2019

Happy New Year everybody. This is our first web update of Term 2. We have plenty of things to look forward to this term such as the FAI 5 a-side soccer tournament, Credit Union Quiz, Spelling Bee, Confirmation, St. Patrick's Day Parade, a visit from MEP Luke Flanagan, hurling and camogie training starting back, art competitions plus the normal day to day excitement that comes with being a student at Corville NS. Obviously nothing much has happened in the school so far so below is an update on a few things that happened before Christmas.

School Play: Annie Jr – take a bow all the students who took part in this year's school production of Annie jr. It was a huge success and we got rave reviews for the quality of acting and singing on display. This could possibly be our best musical to date so well done to everyone involved. Ms. Frawley and Ms. O'Connell did trojan work to put this all together and that work certainly paid off. Thanks also to the Corville community who packed out our hall on both nights, giving us two standing ovations, while also helping us to raise much needed funds for the school. Next year will see the return of the junior classes to the stage and I can't wait to see what they get up to.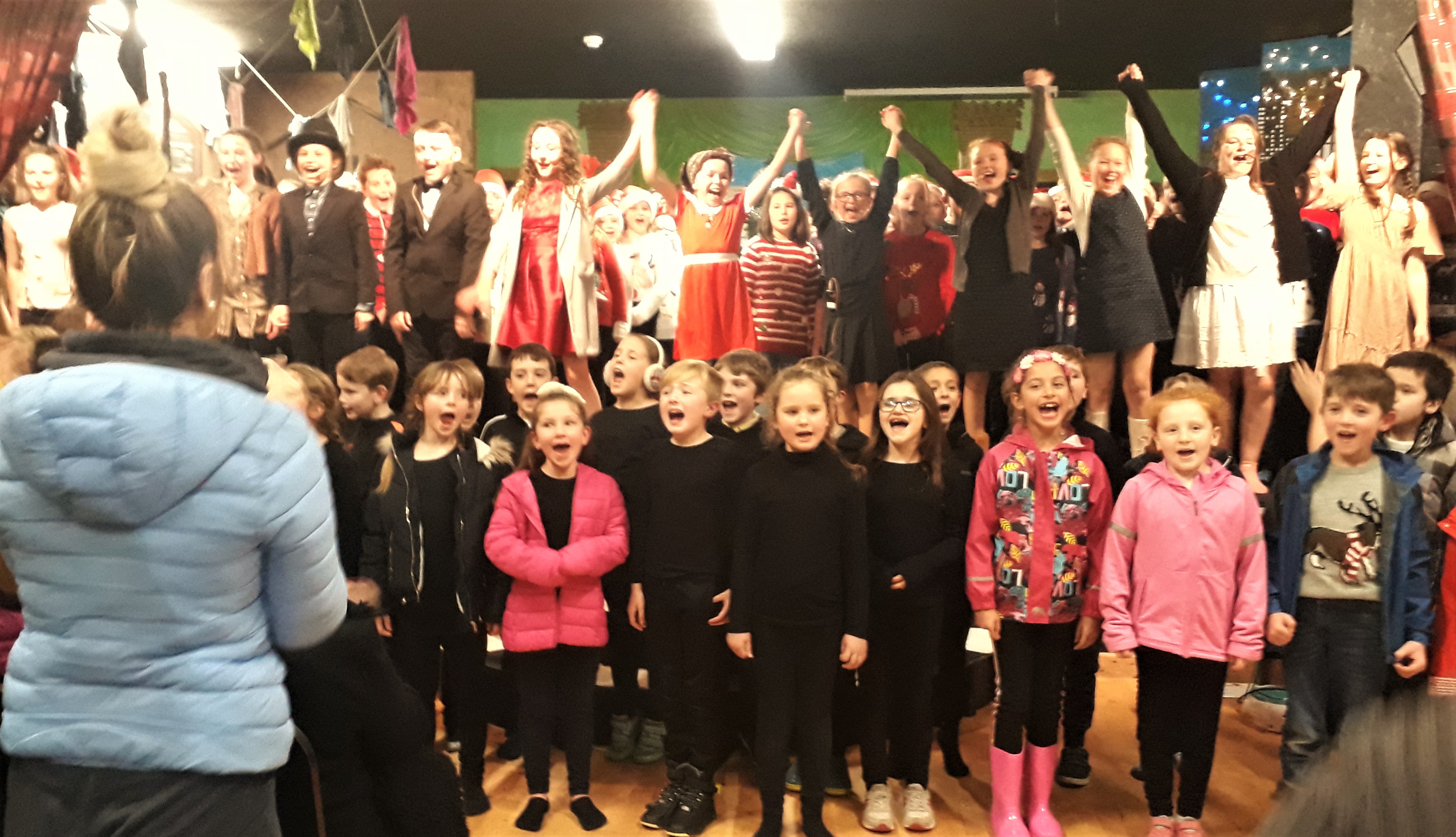 Junior Infant Nativity: well done to all our Junior Infant students who put on a great show for their parents and the whole school before Christmas. I am sure we have seen some future stars of our annual Corville school plays. Thanks to Ms. McMahon and Ms. Darcy for all their hard work putting the Nativity together.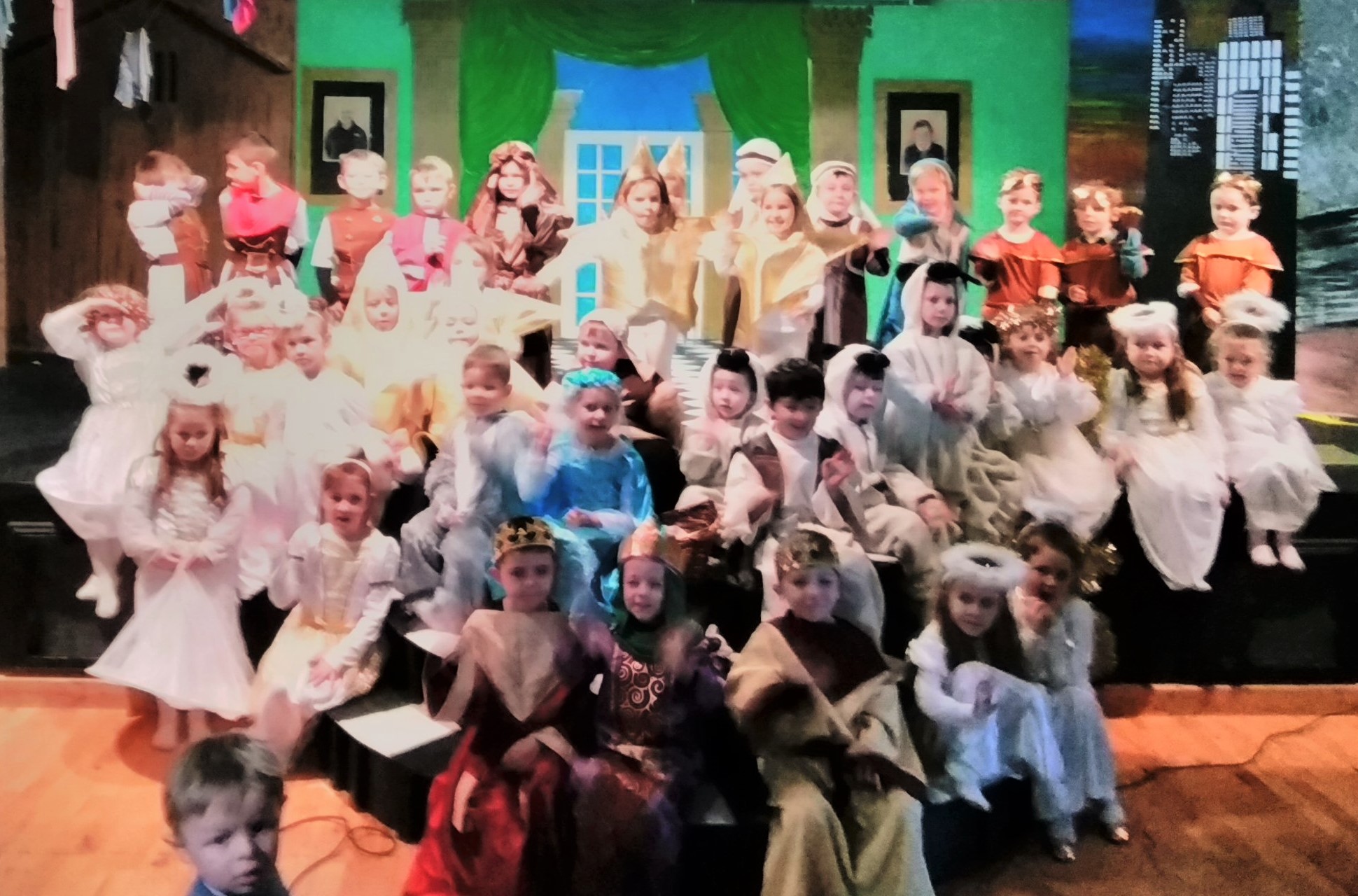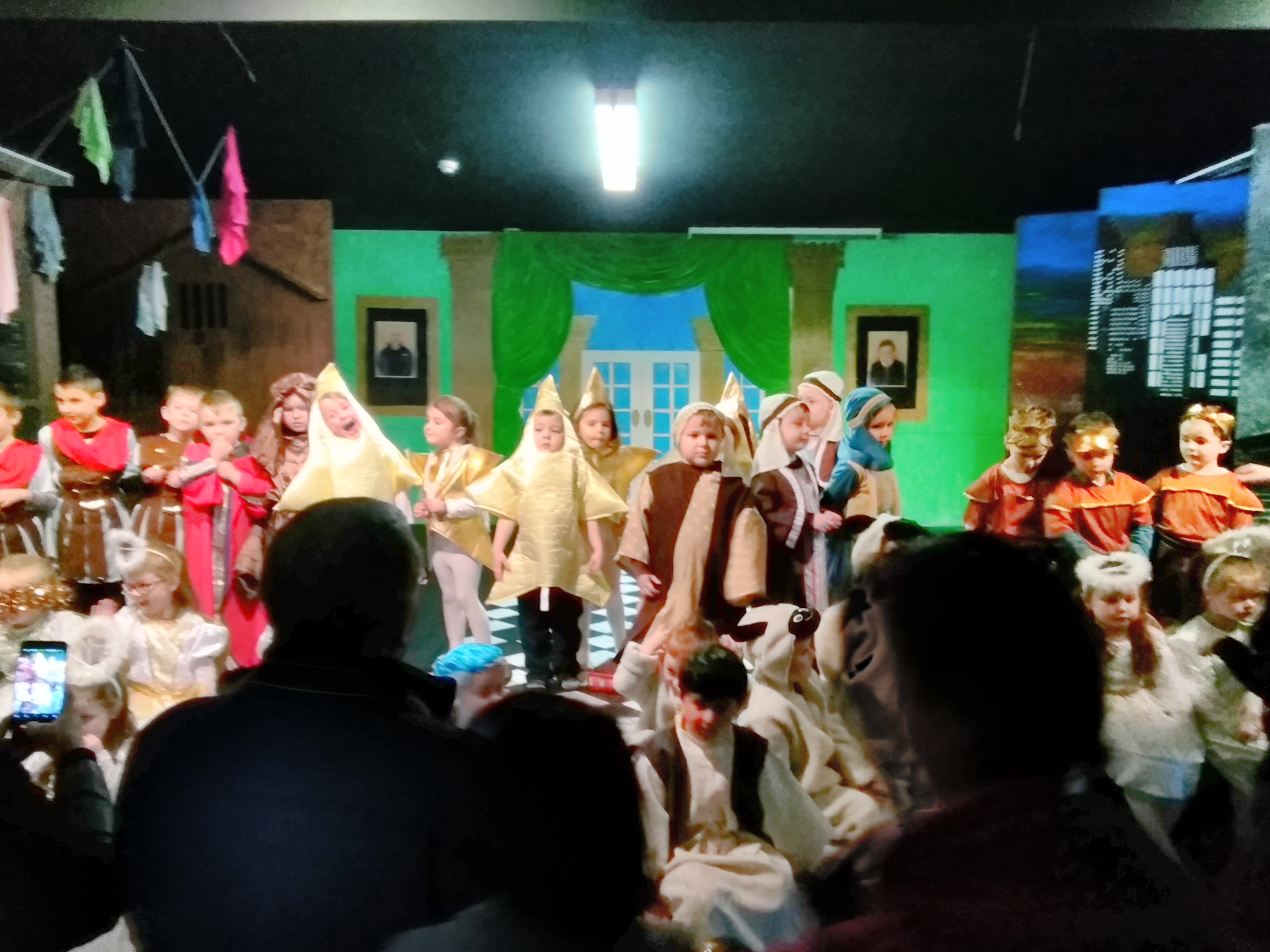 Corville on Tipp FM: to promote our school play 'Annie jr', we invited Tipp FM into the school to conduct some interviews and to listen to the stars of the play sing a song live on air. All the students and their teachers did a great job and we are super proud of them.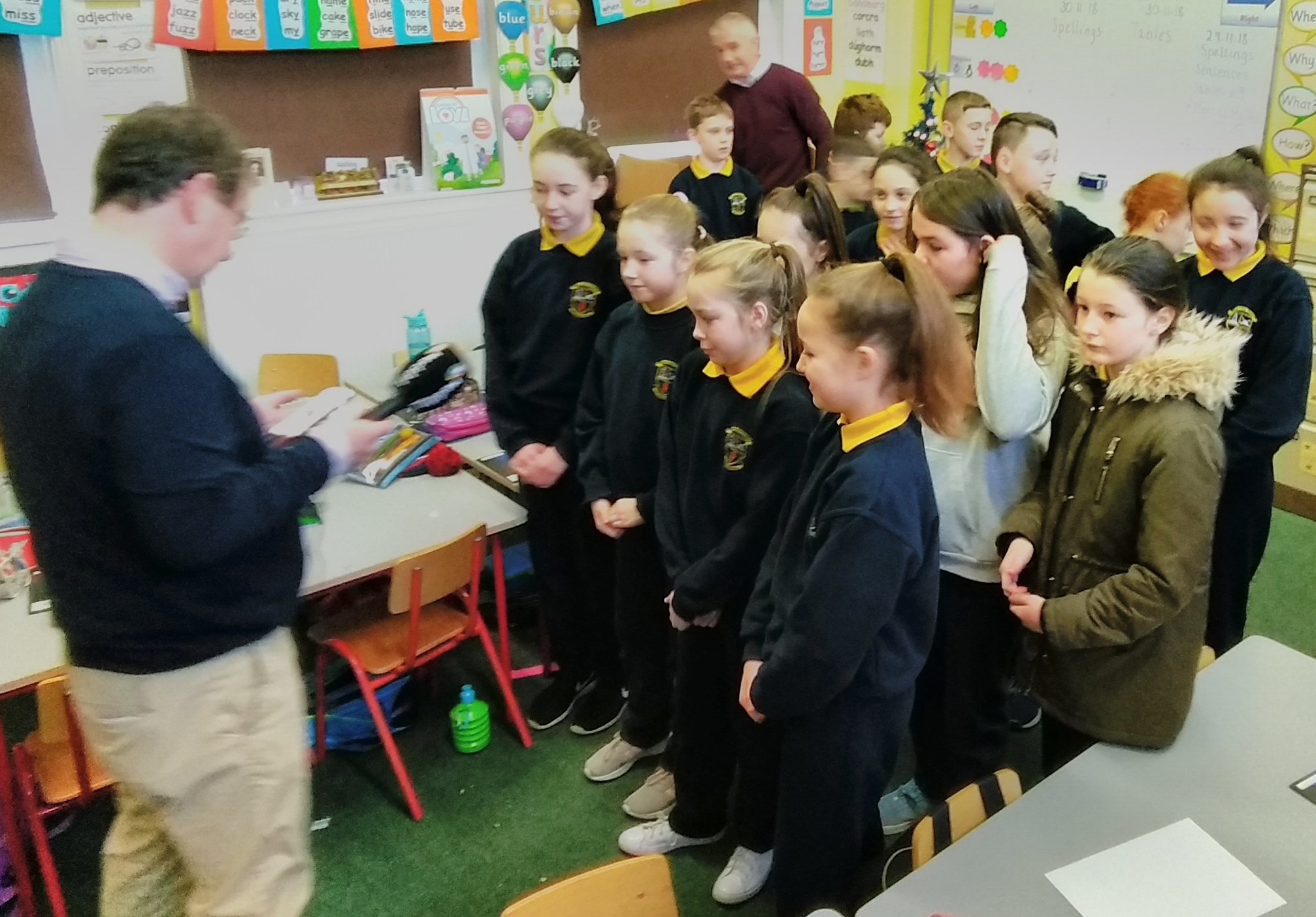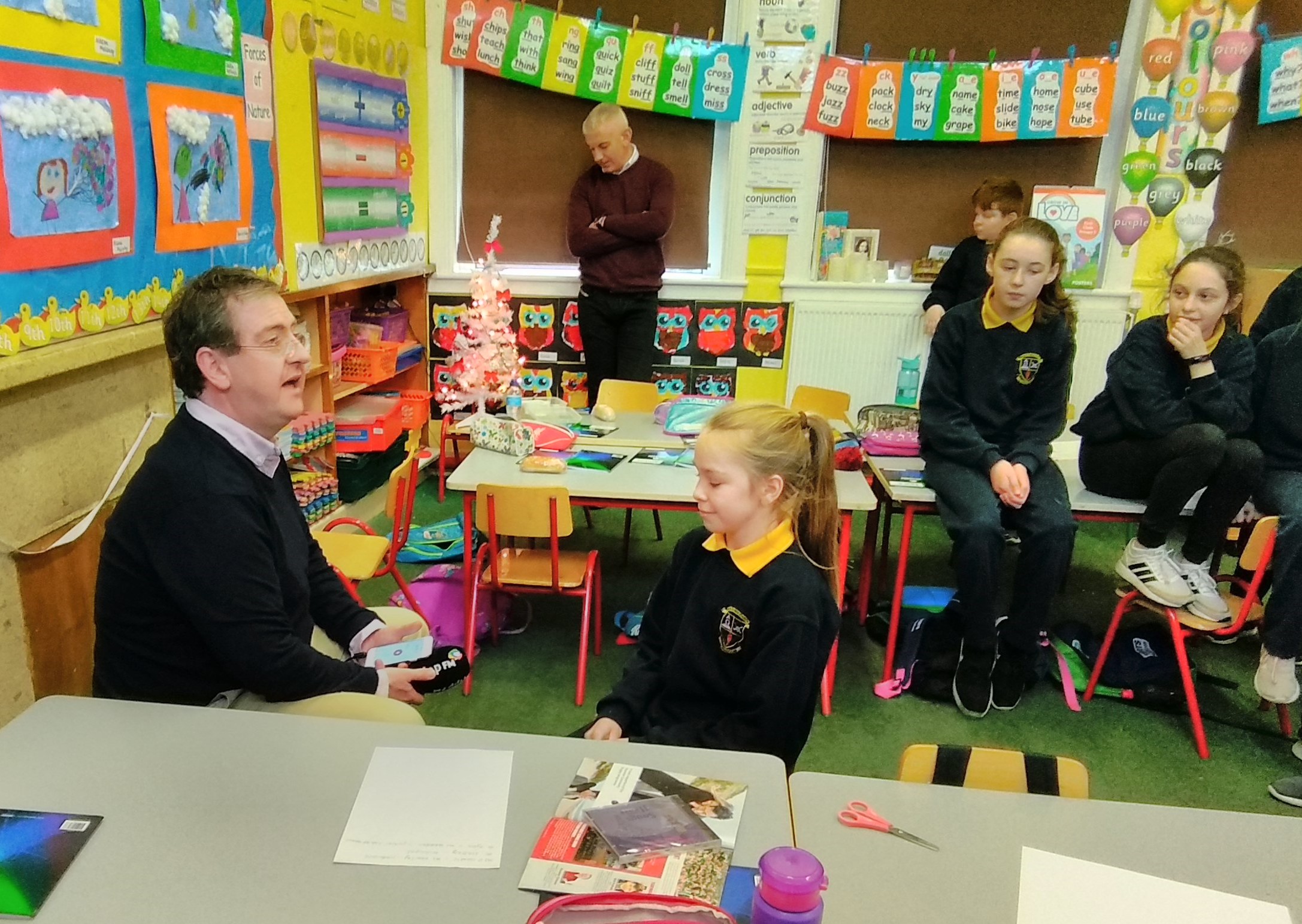 Fastest on the Draw: Quiz Finals – our annual buzzer quiz competition took place over the 6 weeks running up to the Christmas break. We had our largest entry yet with virtually every student from 3rd to 6th taking part in teams of 3. for the first time ever we allowed a team from 2nd class to enter the competition. They were the winners of a previous competition held for 2nd class earlier in term 1. This team surprised everyone by going on to win the 3rd / 4th class competition. Well done to Conor, Darragh and Bobby who managed to beat the 3rd class team of Lexi, Molly and Jack. The 5th / 6th class competition had clear favourites at the start of the competition as the team of Senan, Karlo and Roy were the losing finalists from last year. It was no surprise when they battled their way through to this year's final too. There they came up against the team of Ceola, Aoibhe and Cathy. In the end the 3 boys managed to win the competition and go one better than the previous year. Well done to everyone that took part.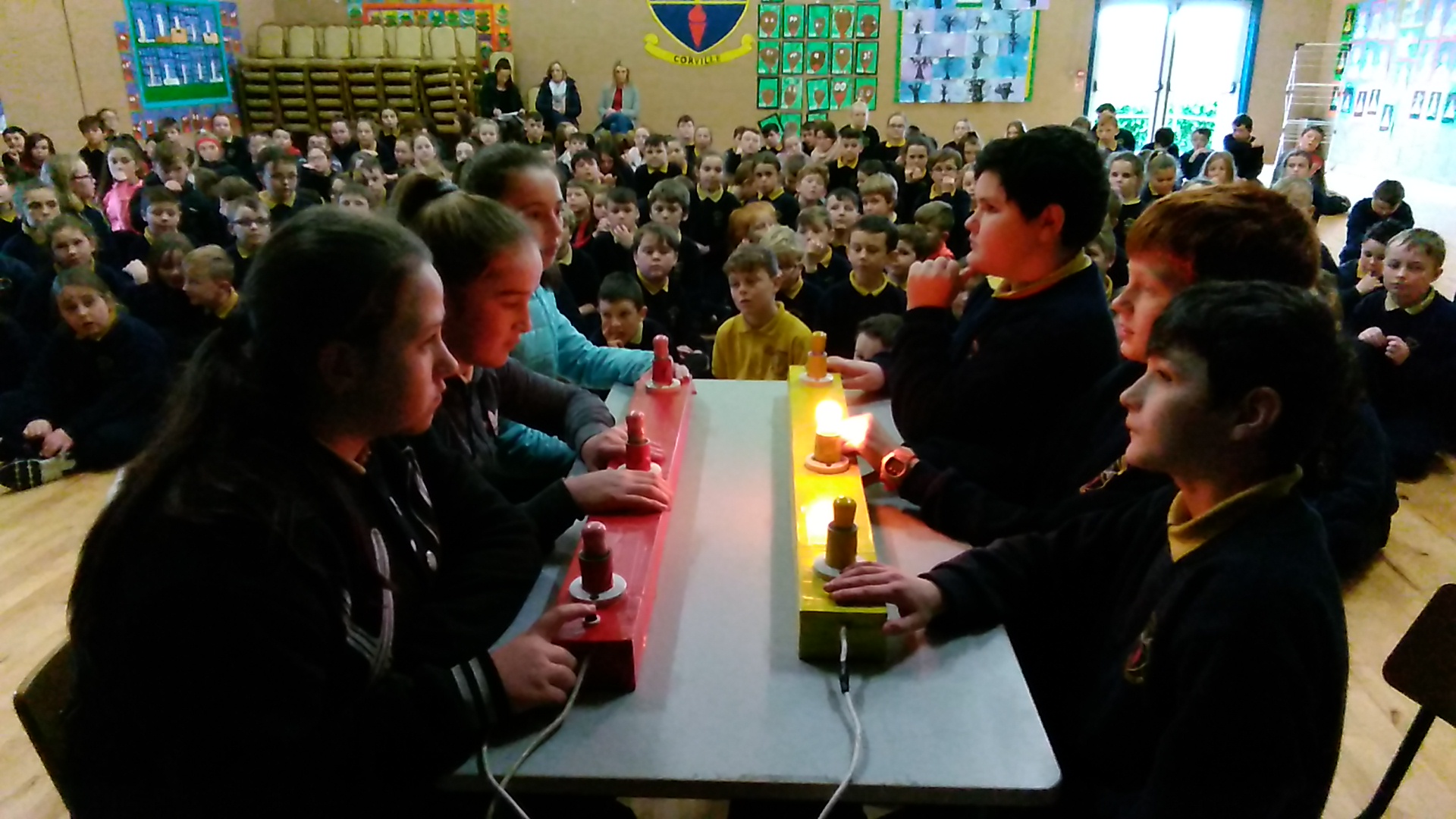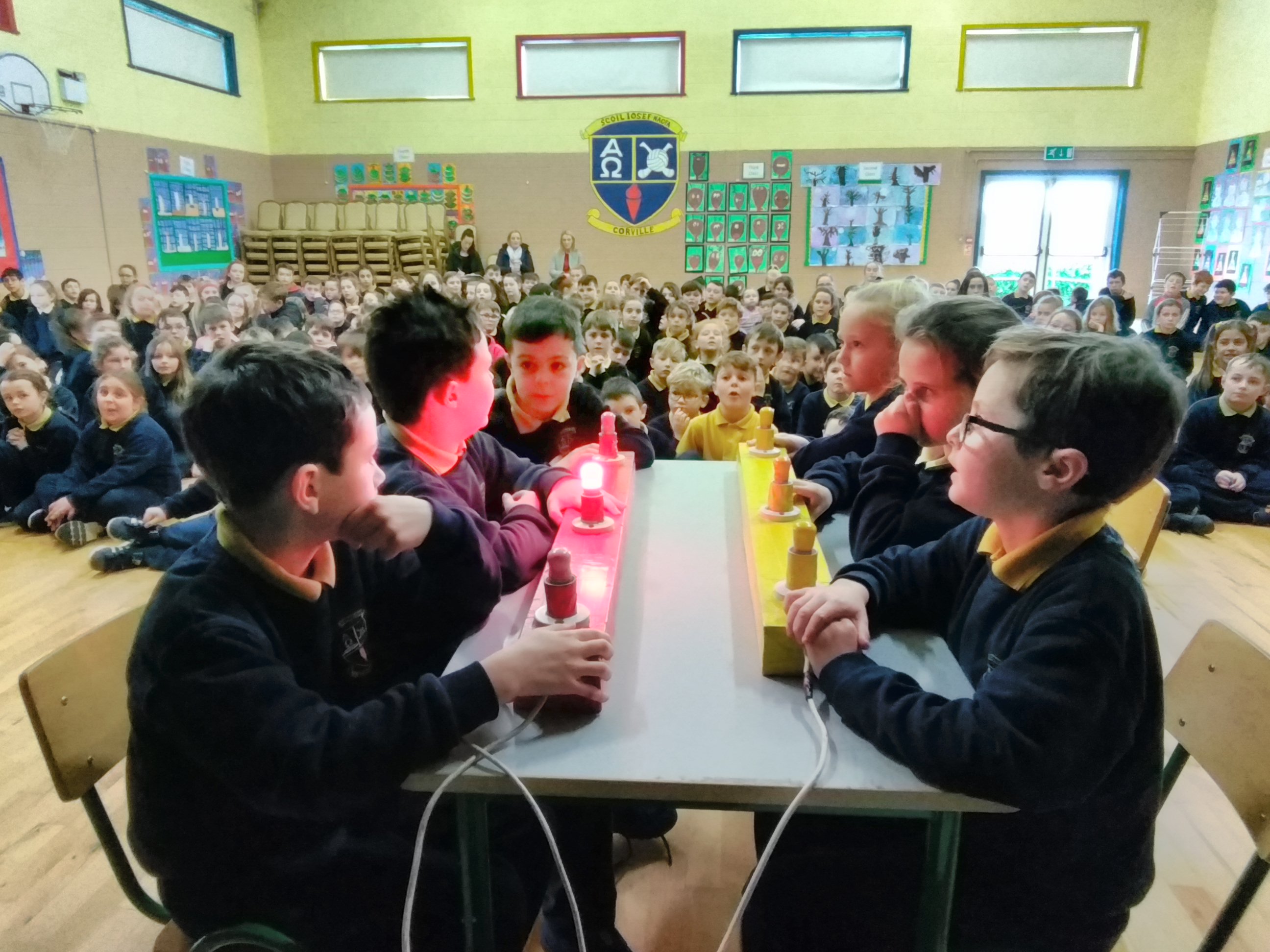 Green School Competition Winners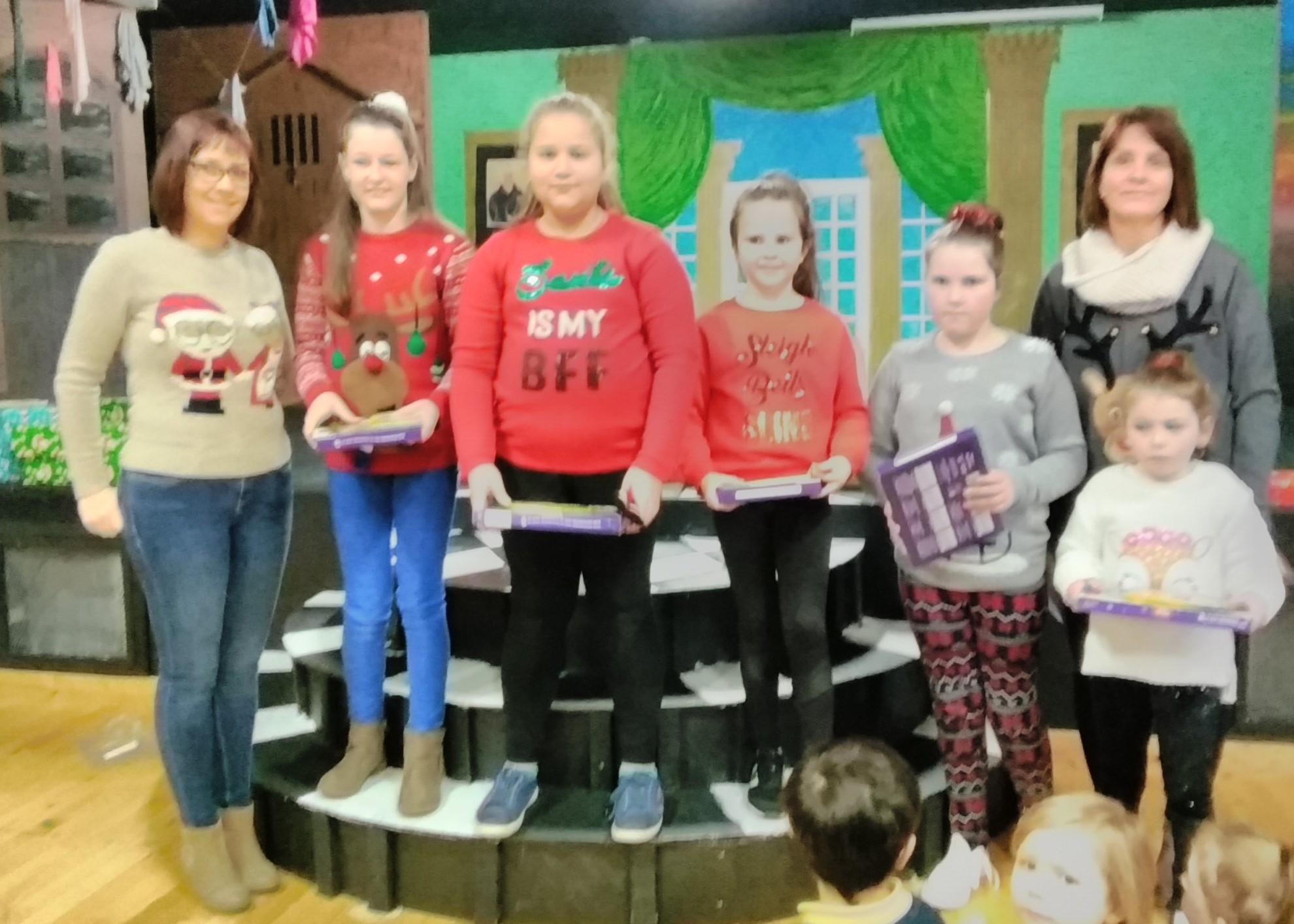 Christmas Displays: the hall was decorated for Christmas with each class putting up a display of the Christmas art they created in class. They all did a wonderful job.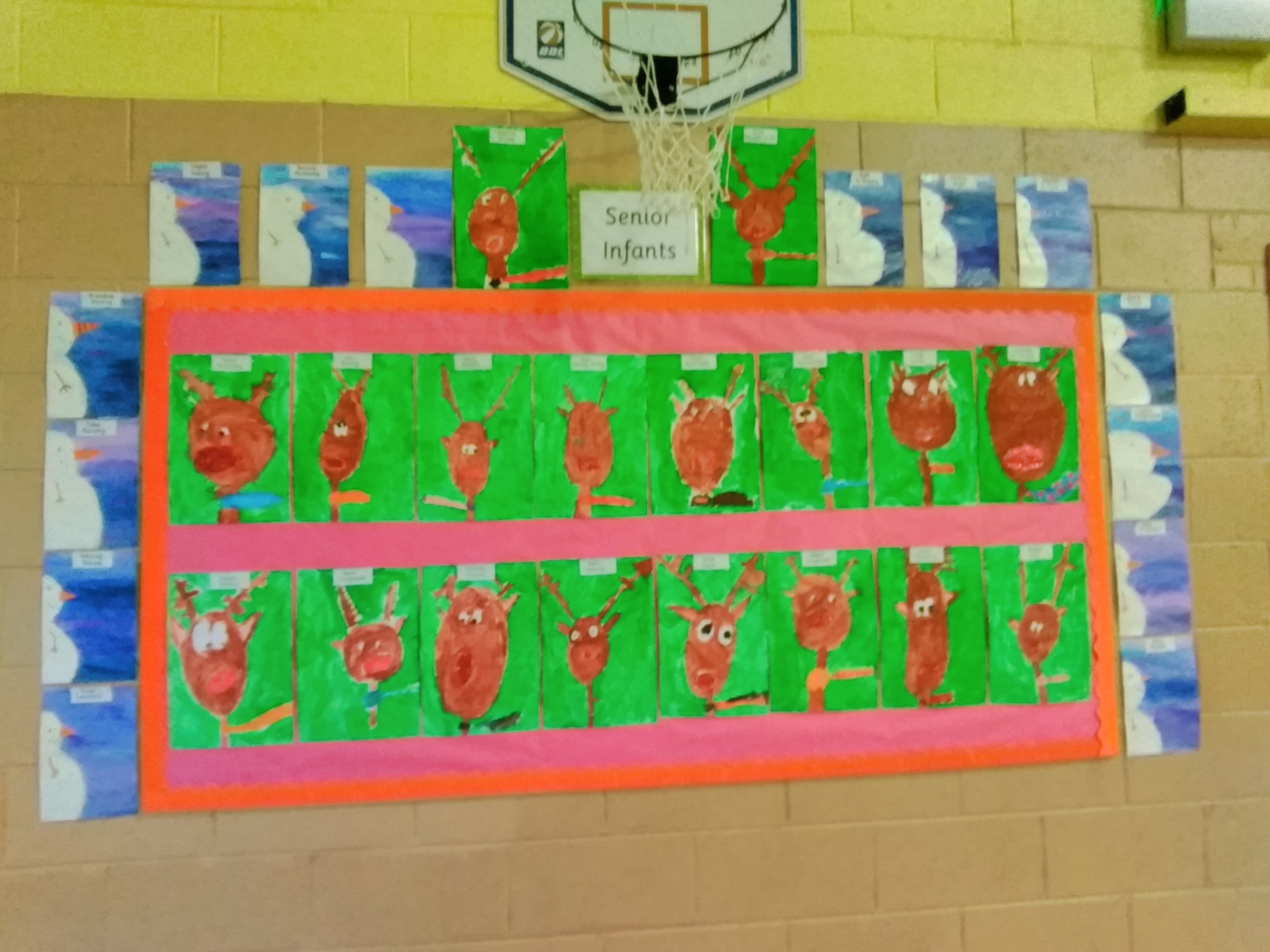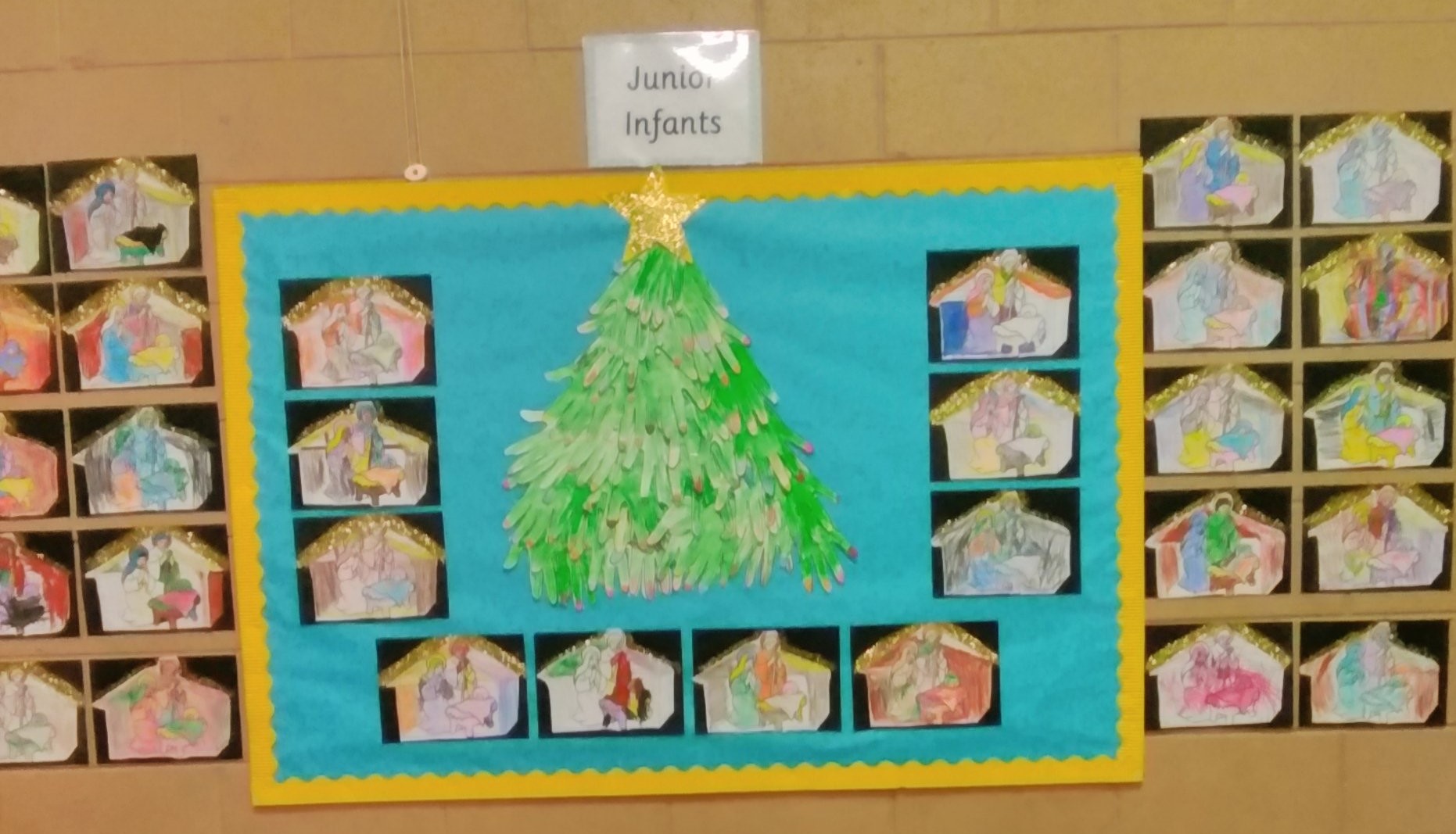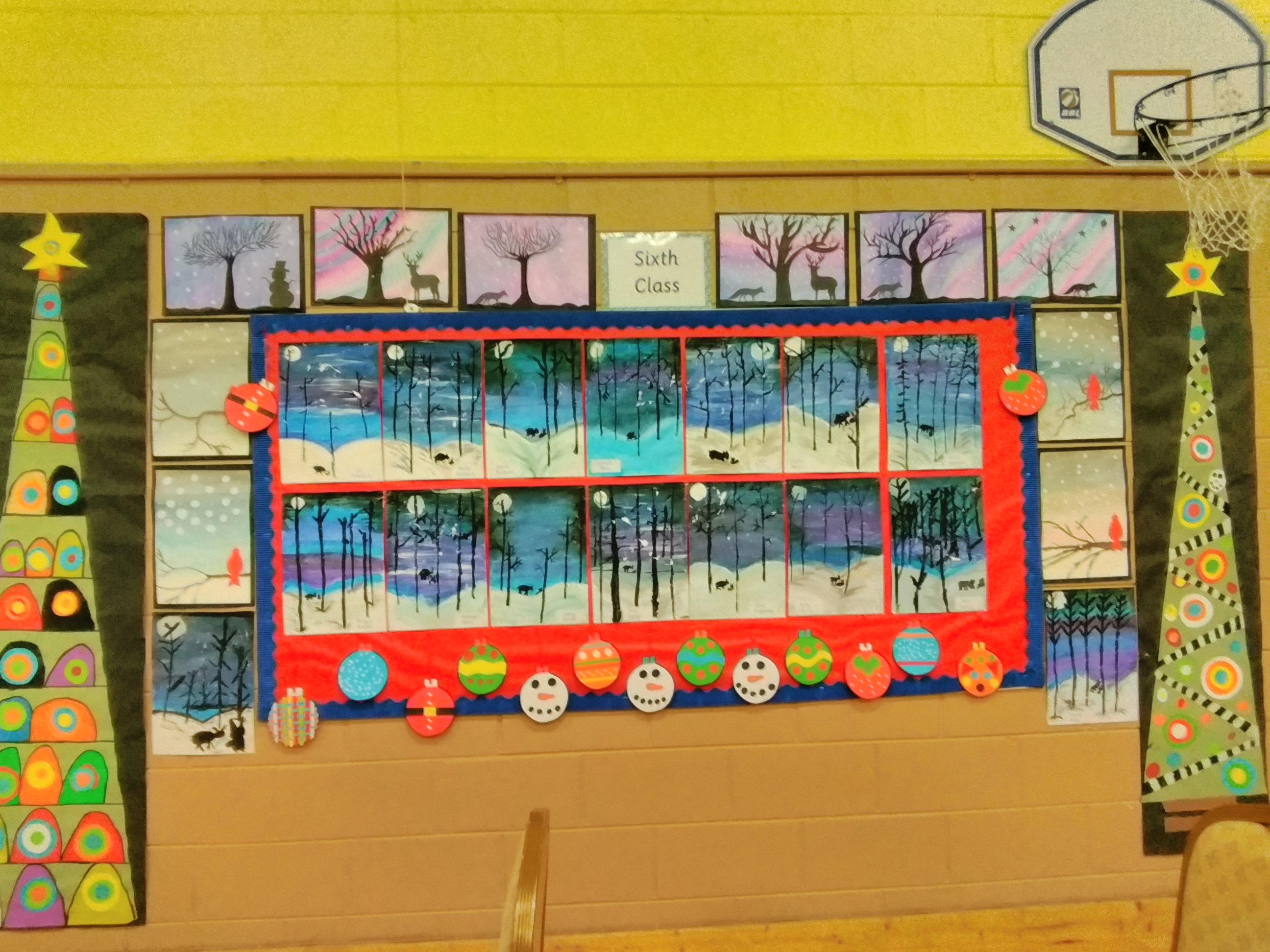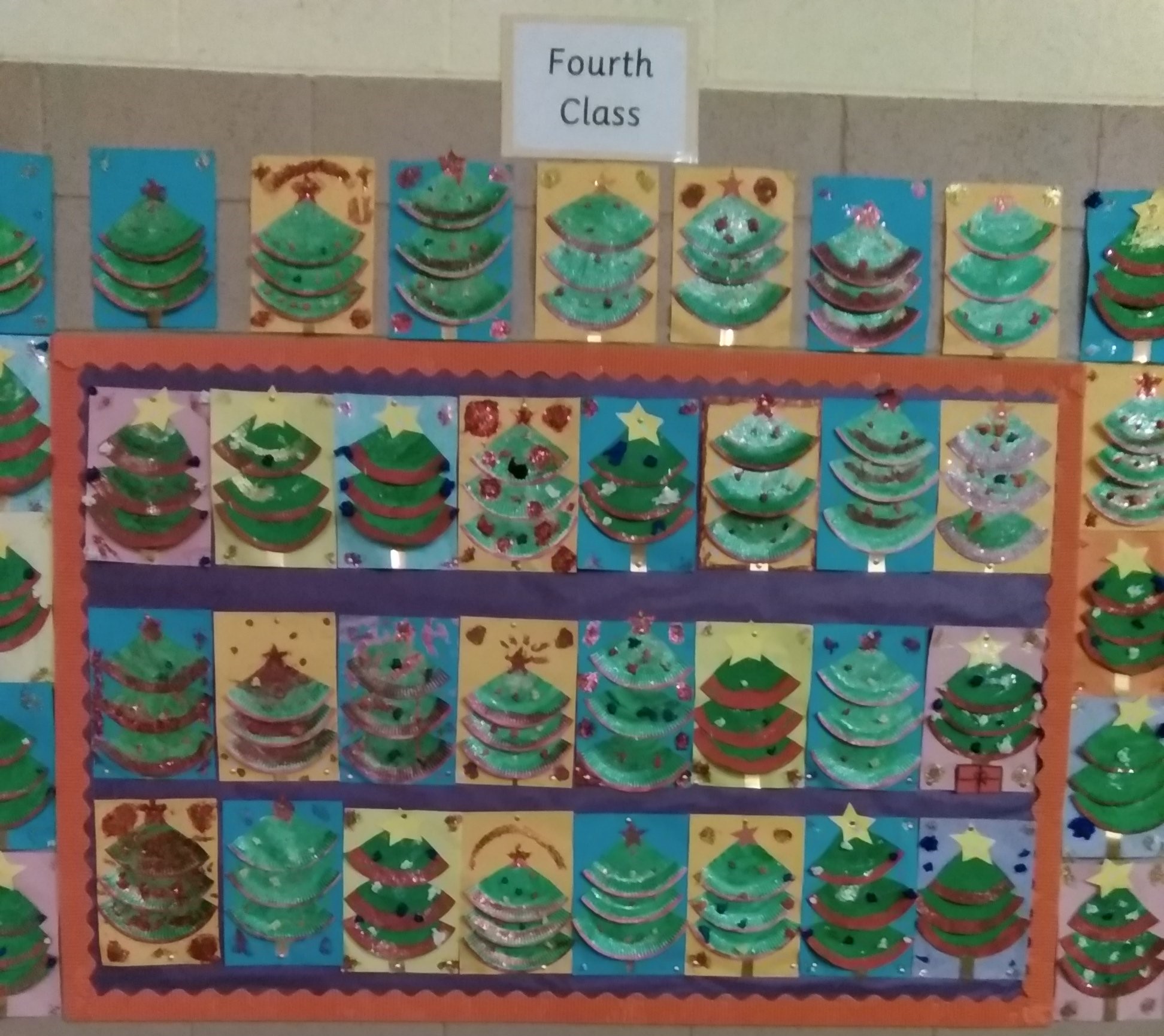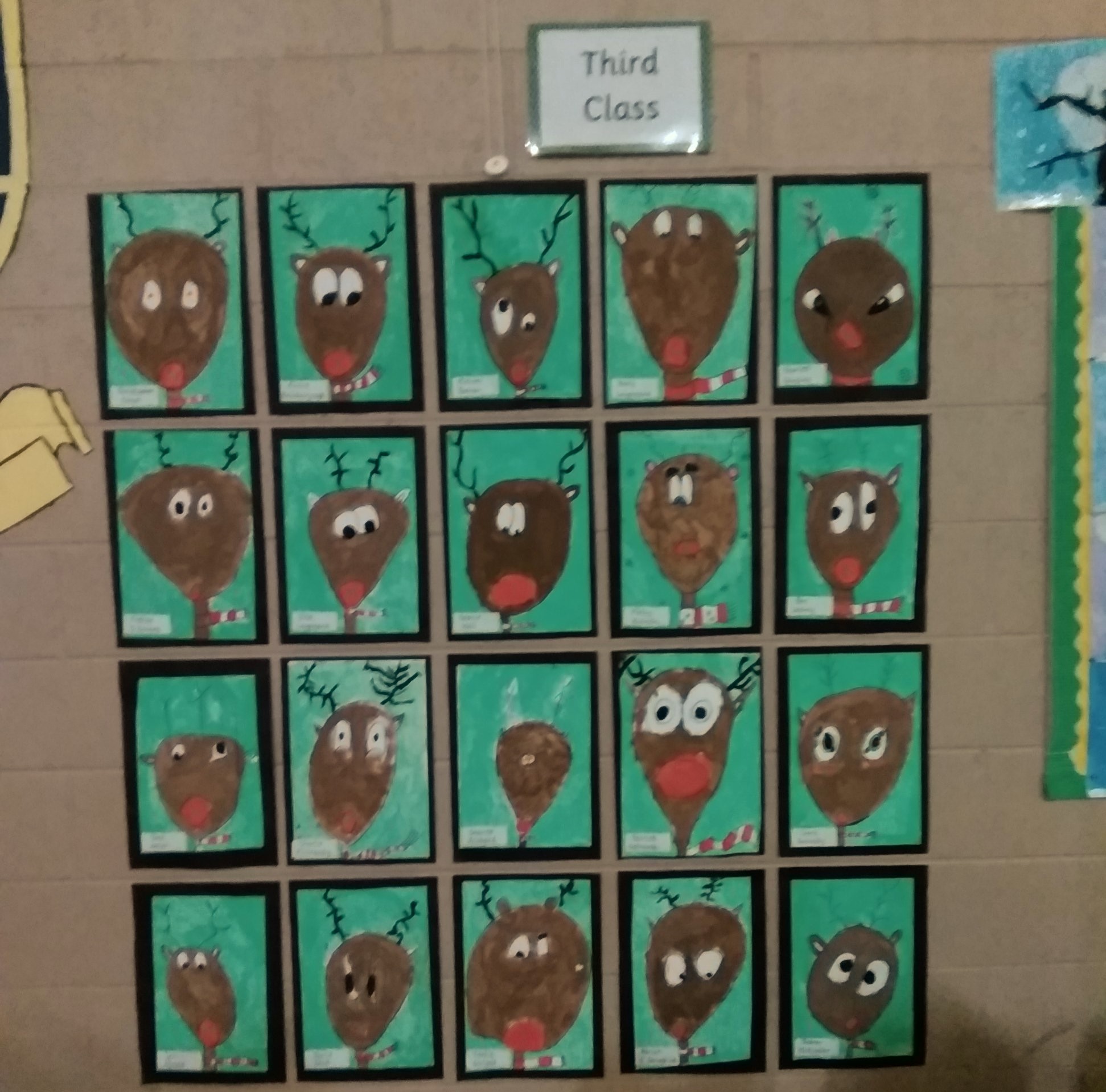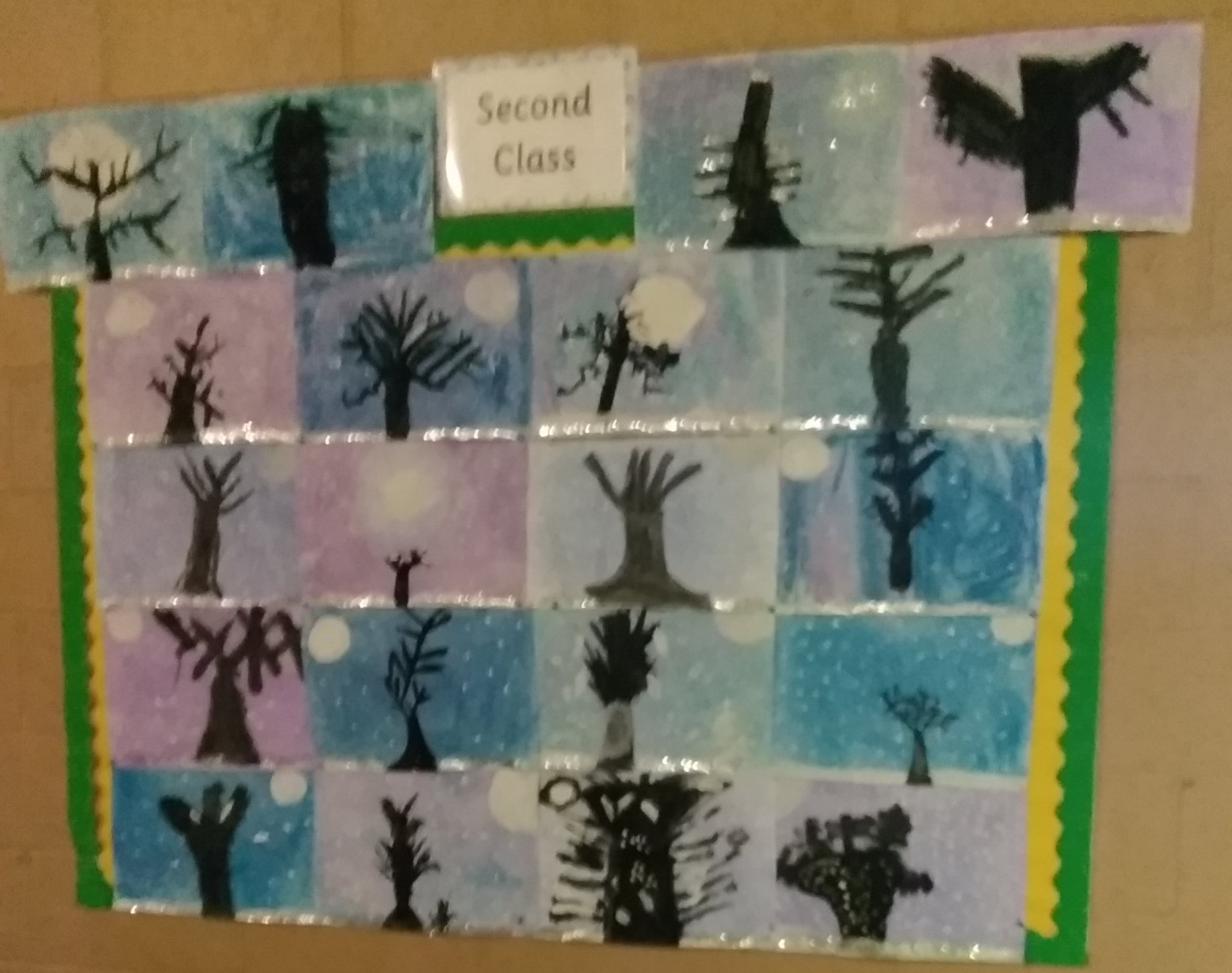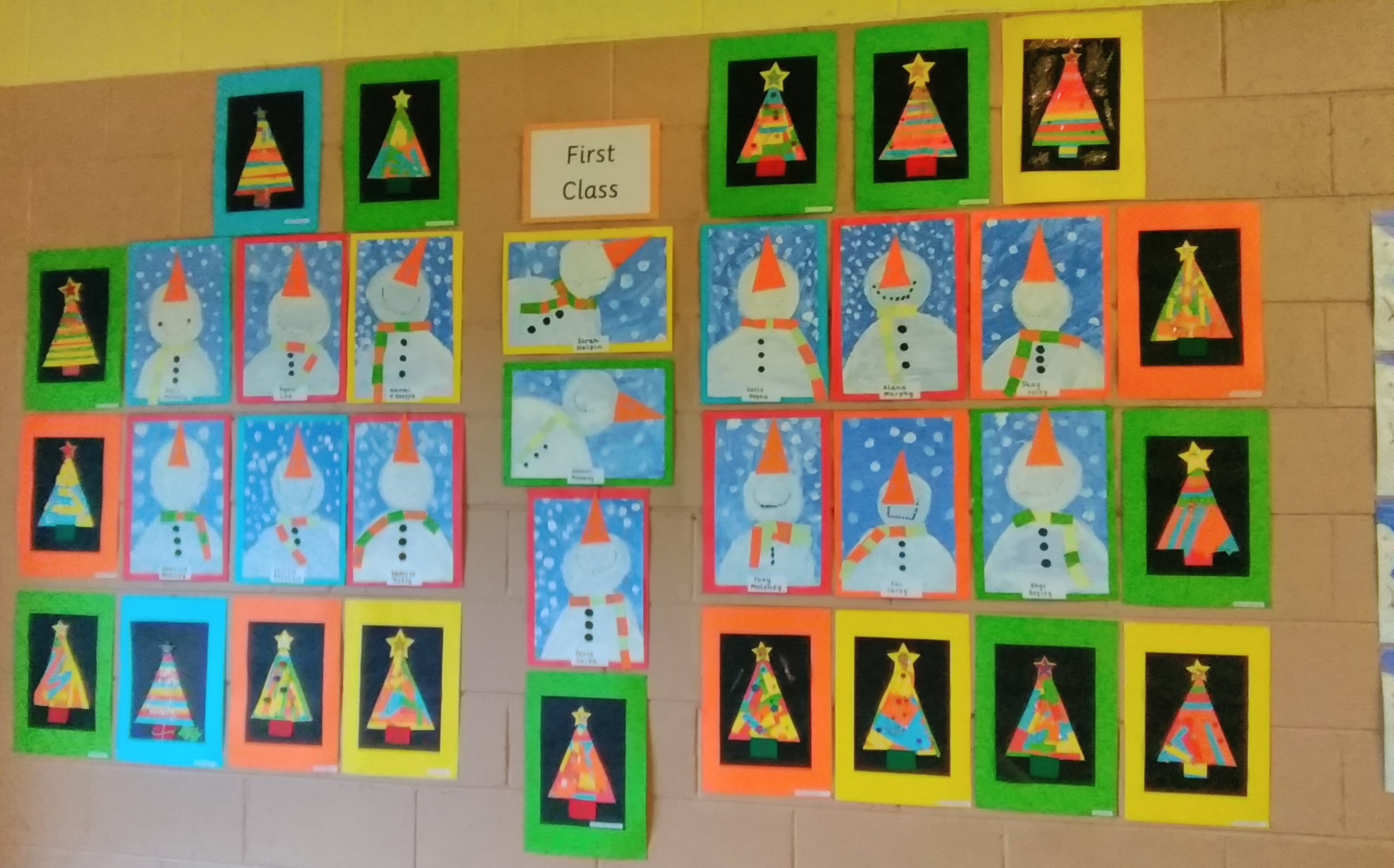 Dressing up for Christmas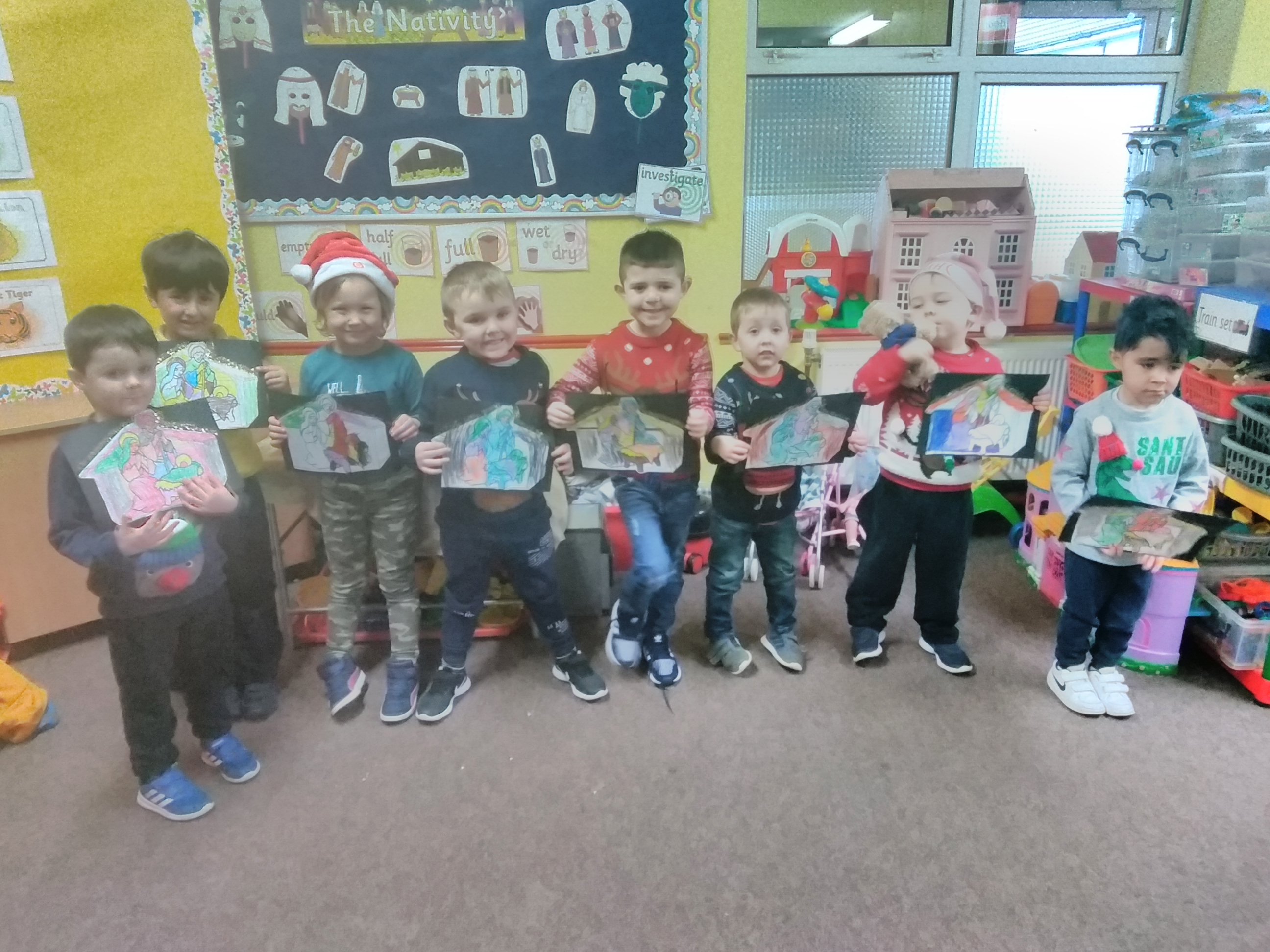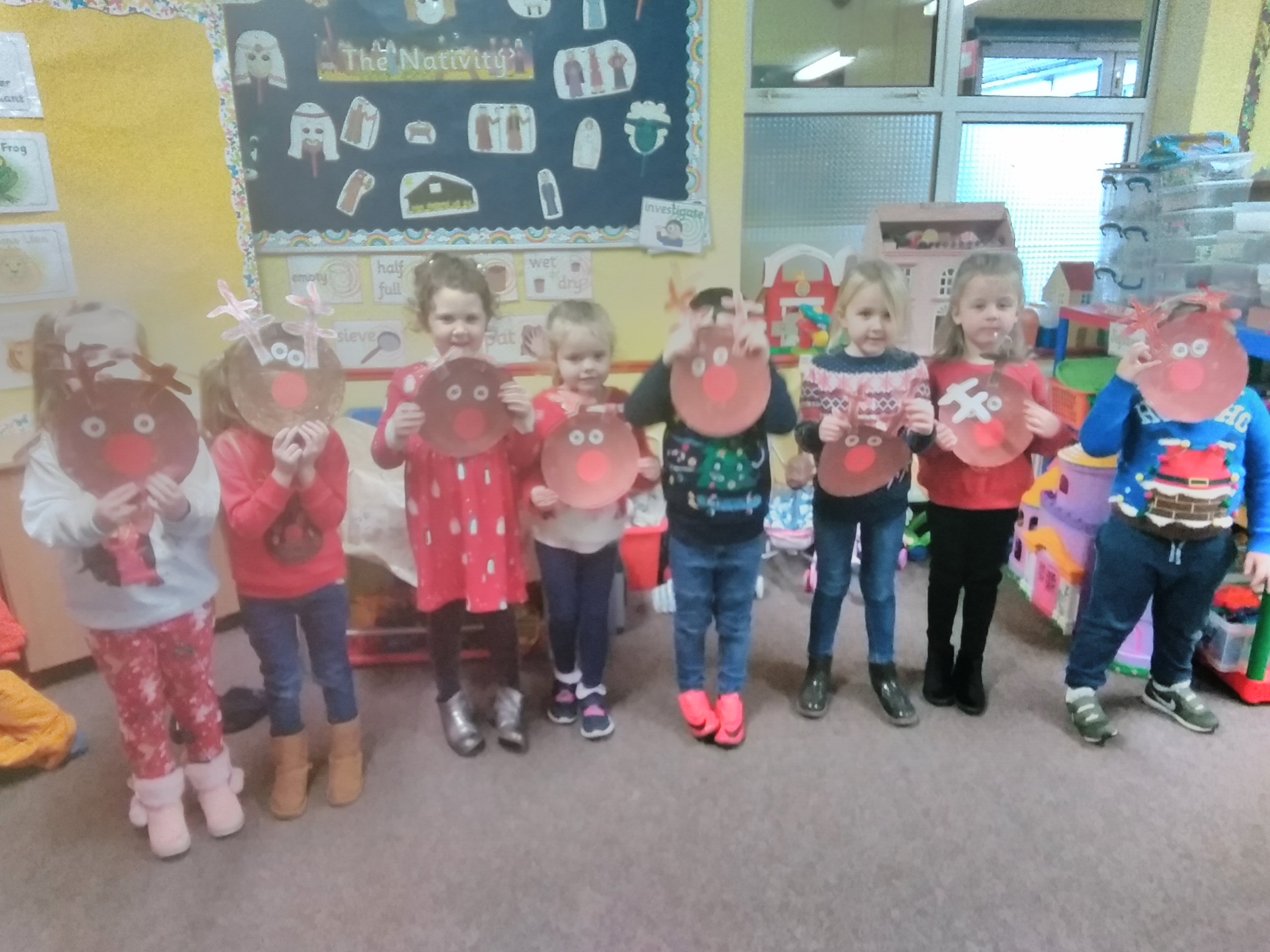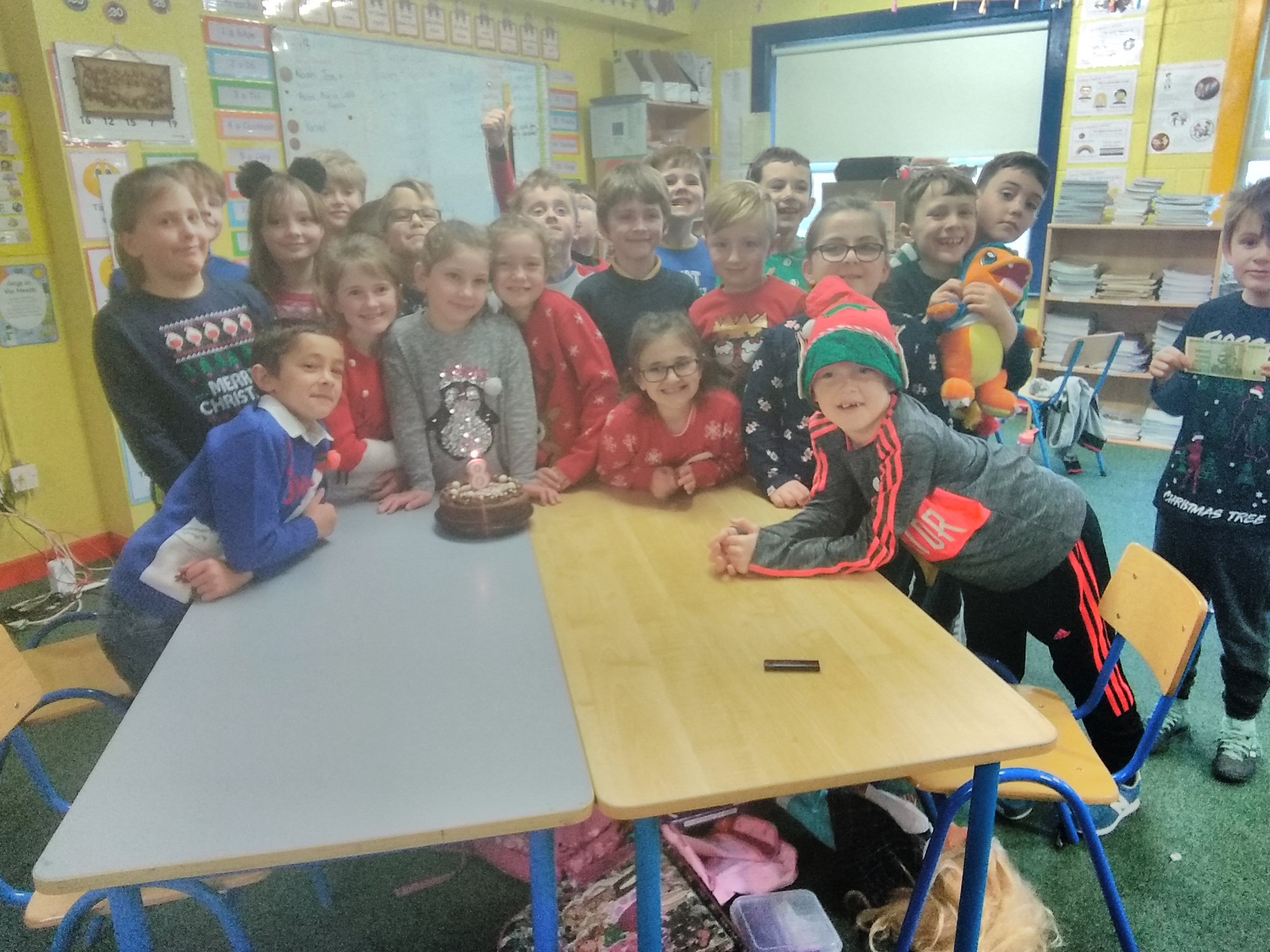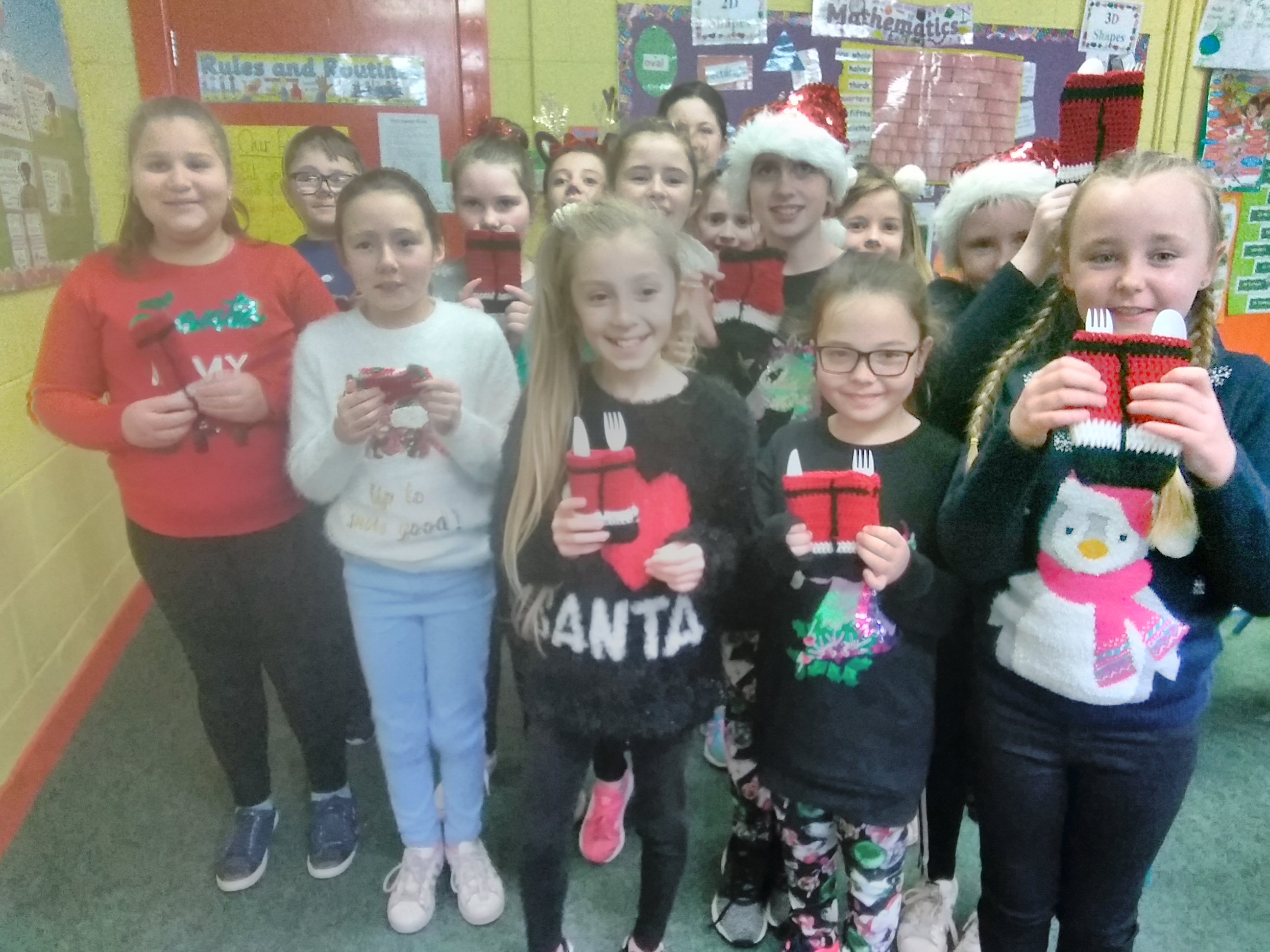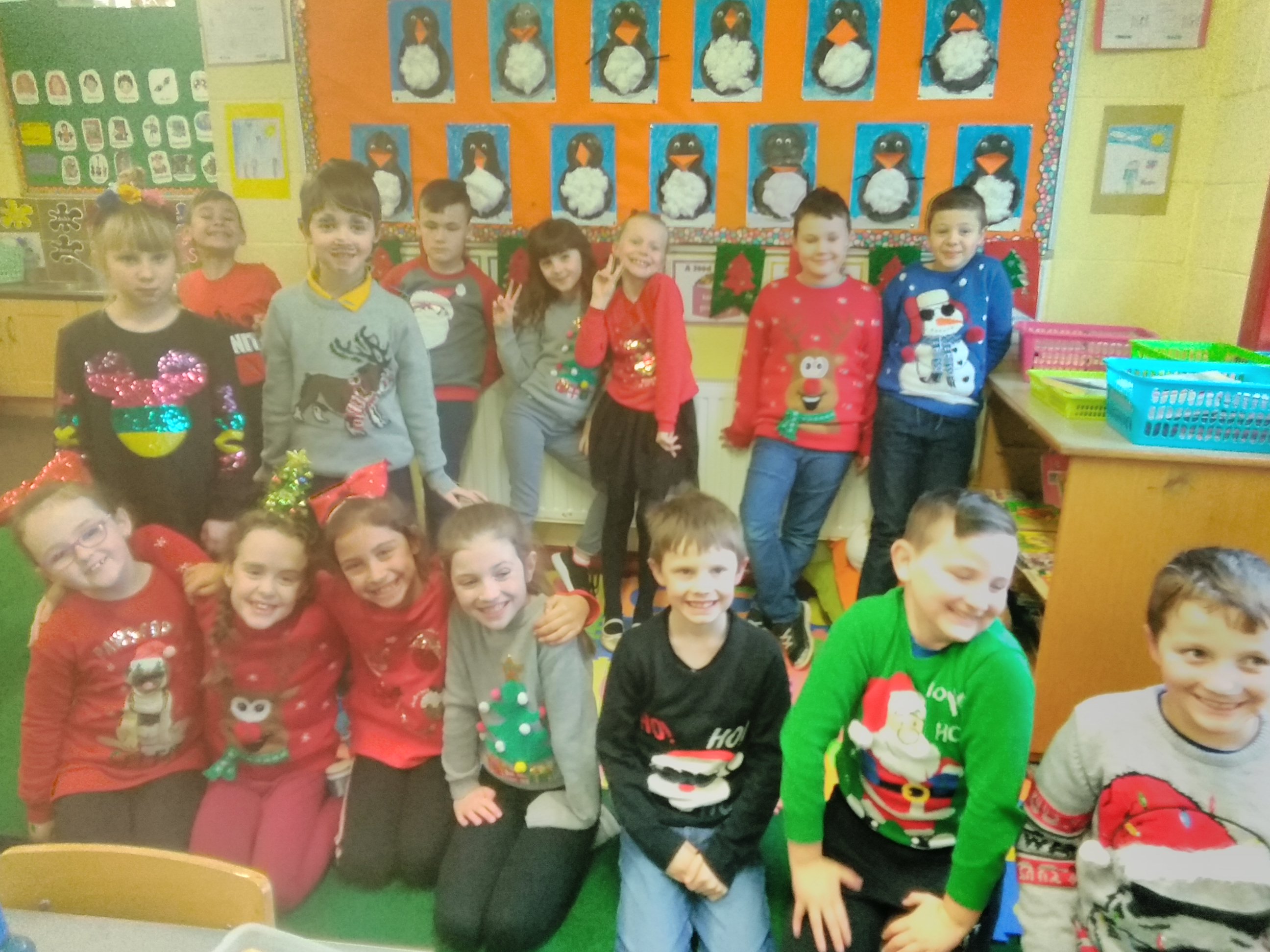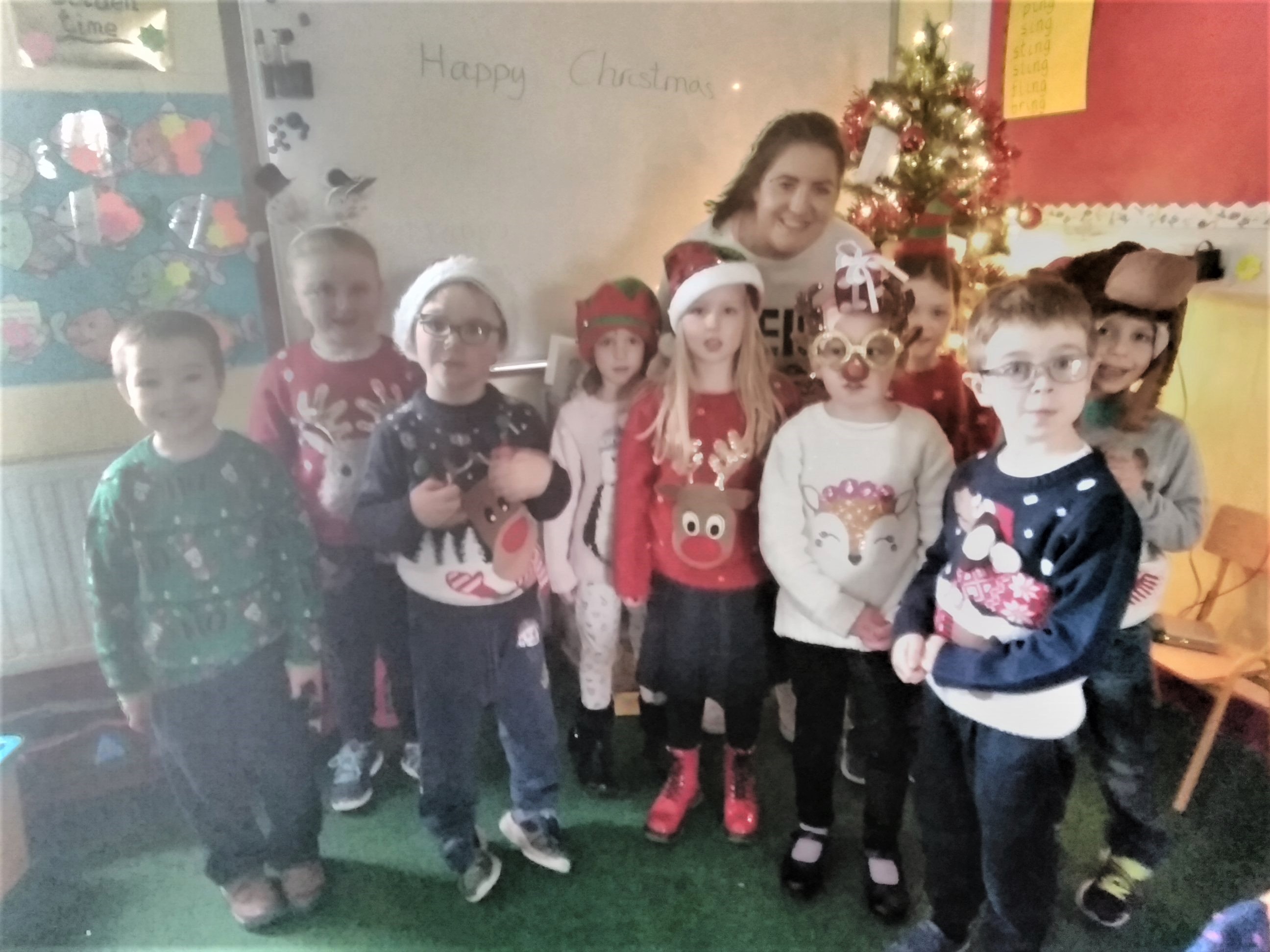 4th Class win a trip to Supermacs to make Pizza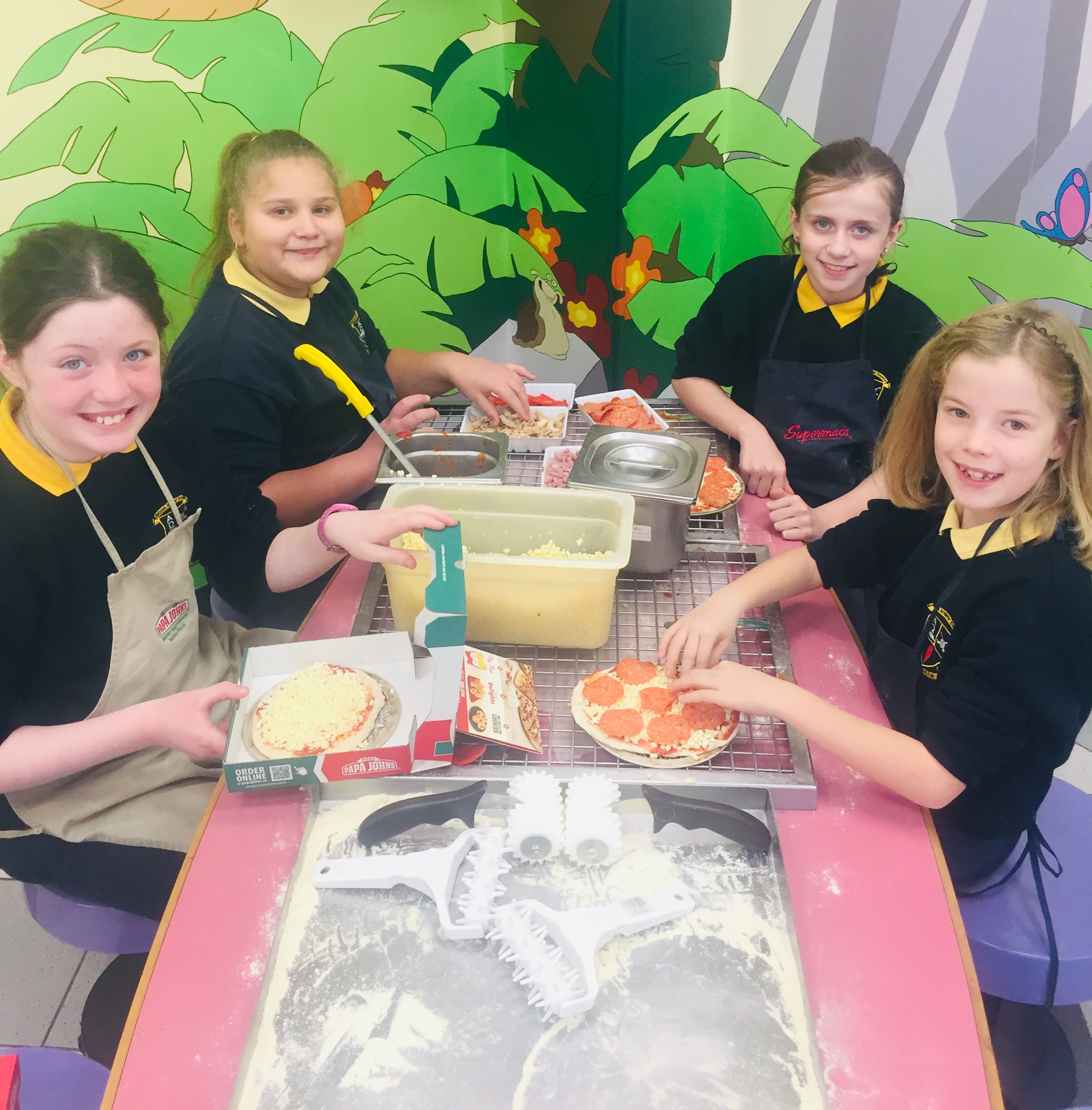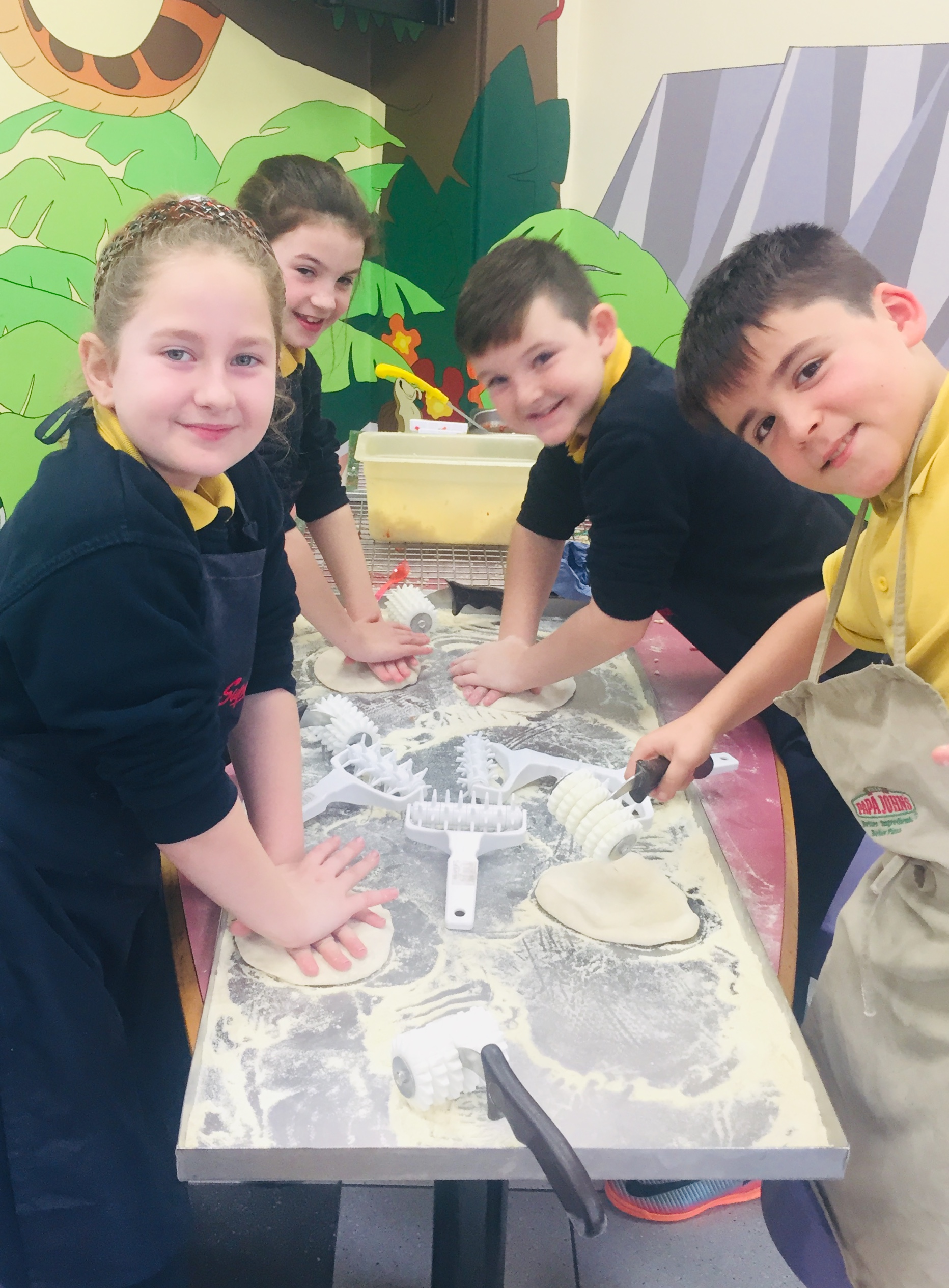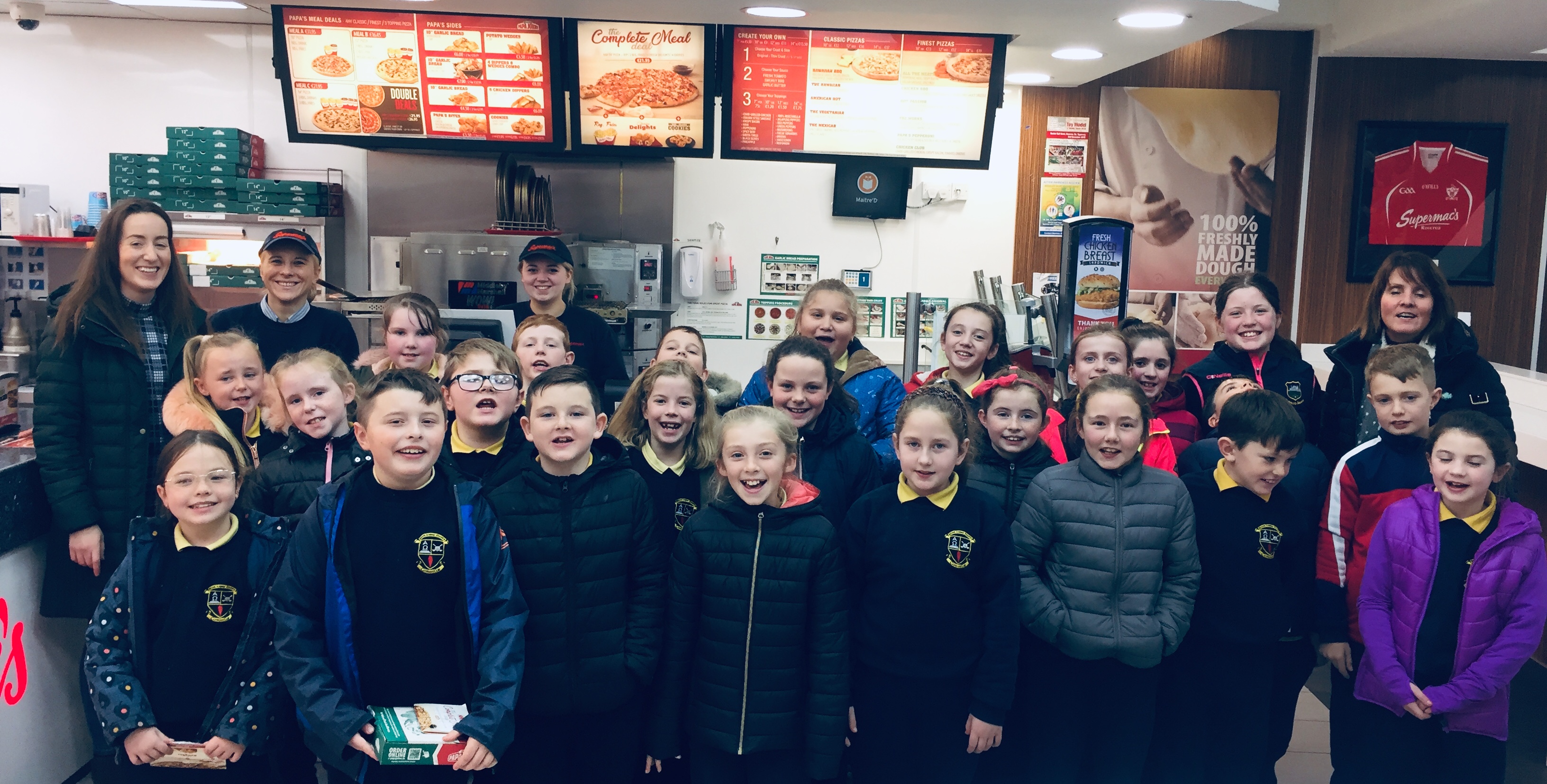 6th Class Blog: it was a busy few weeks on the run up to Christmas with school play preparation, Christmas art to do, students lessons and those dreaded Christmas tests! As always we log our activity in our class blog. Our New Year's resolution – blog more!!!! Below are a few photos to give you an idea of what they have been blogging about…..
To follow this year's 6th class blog – click here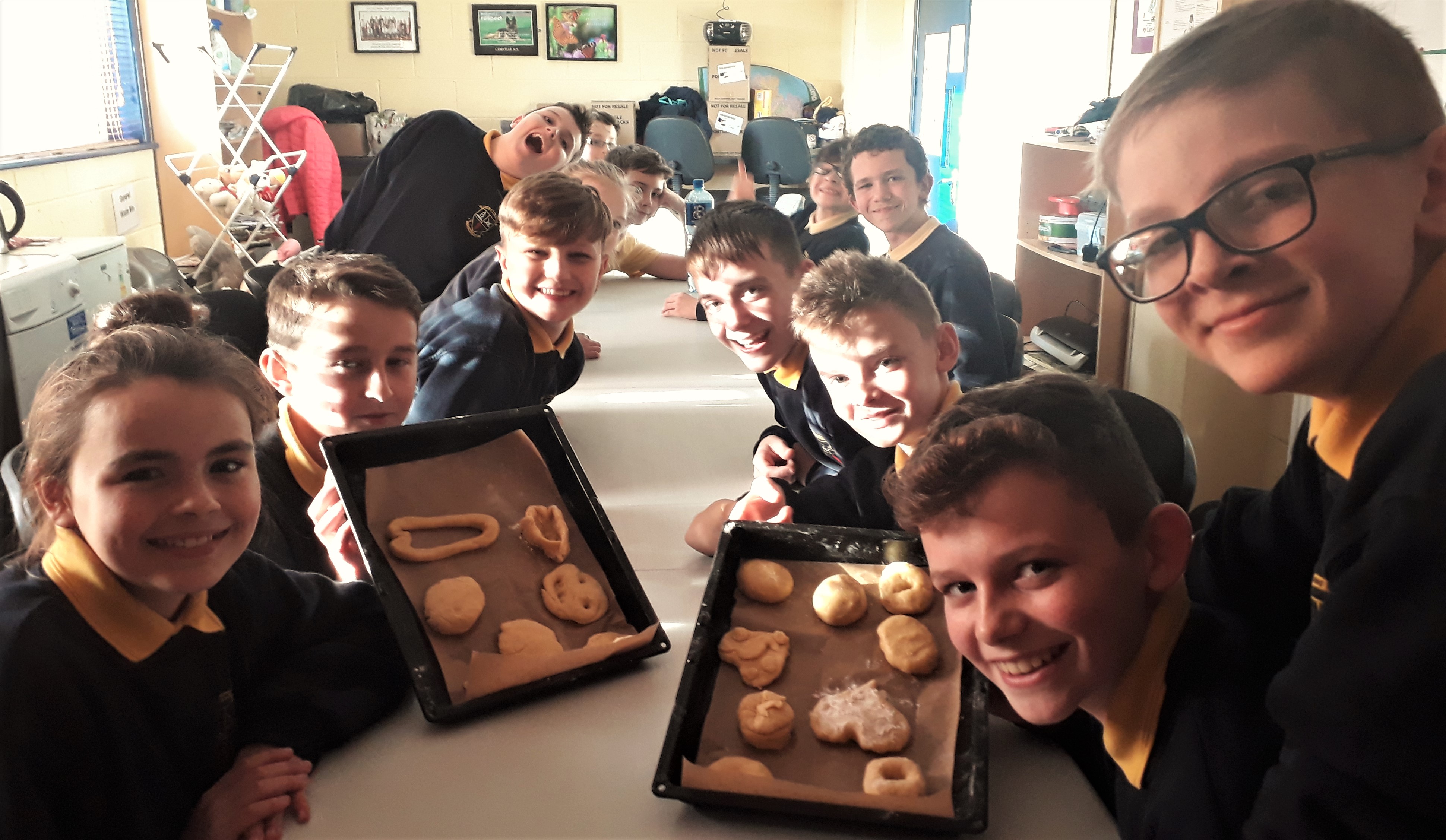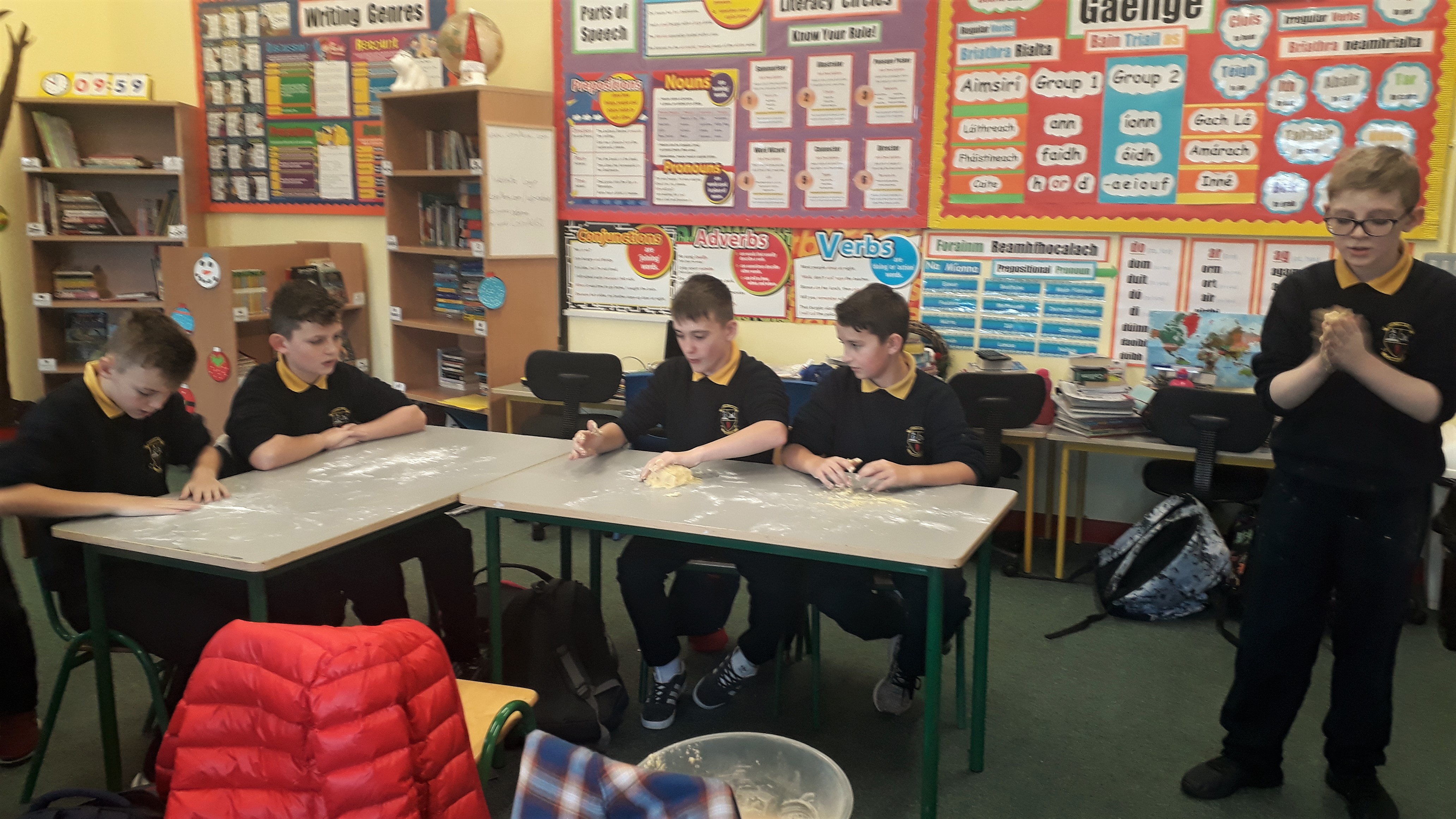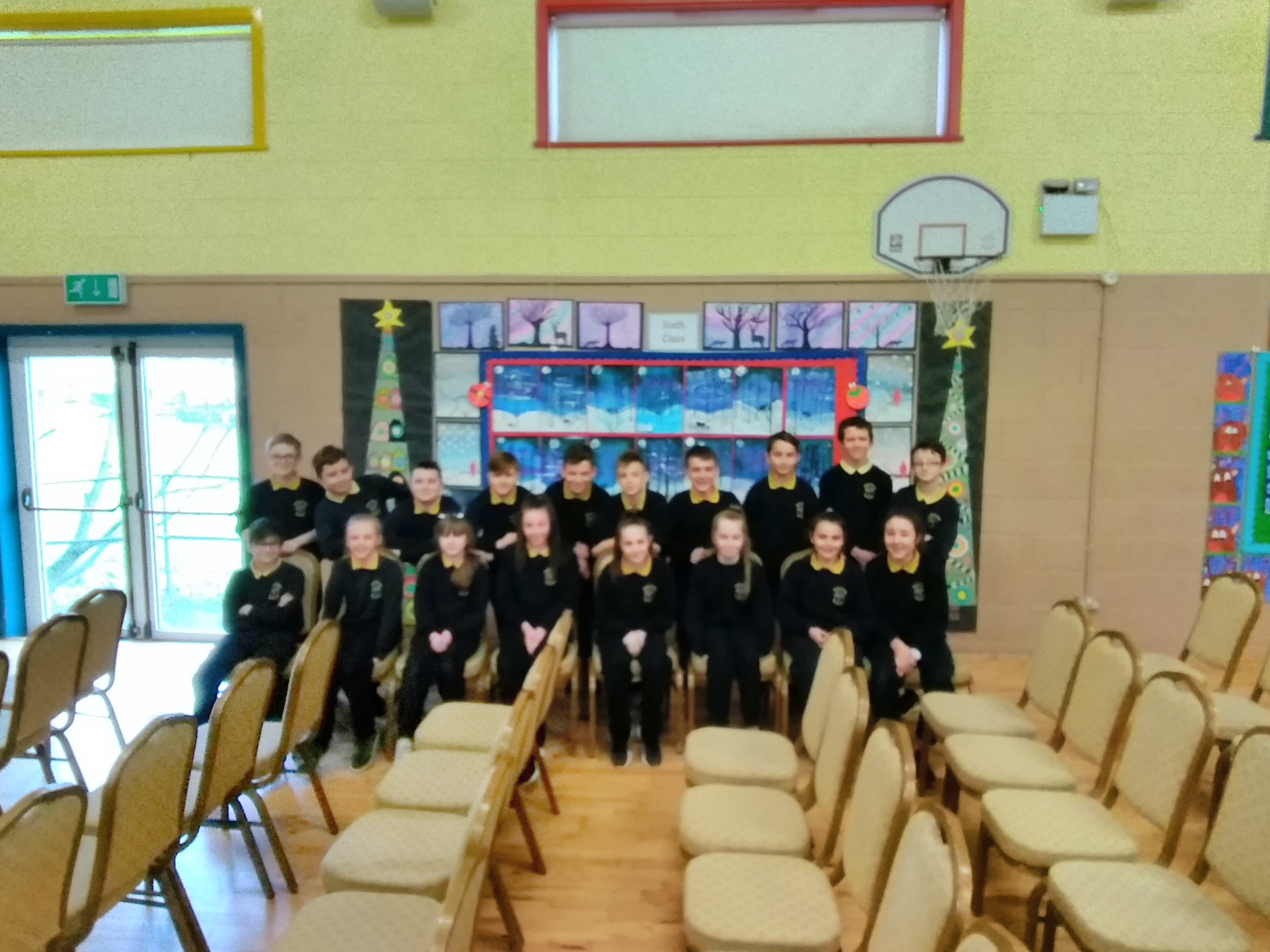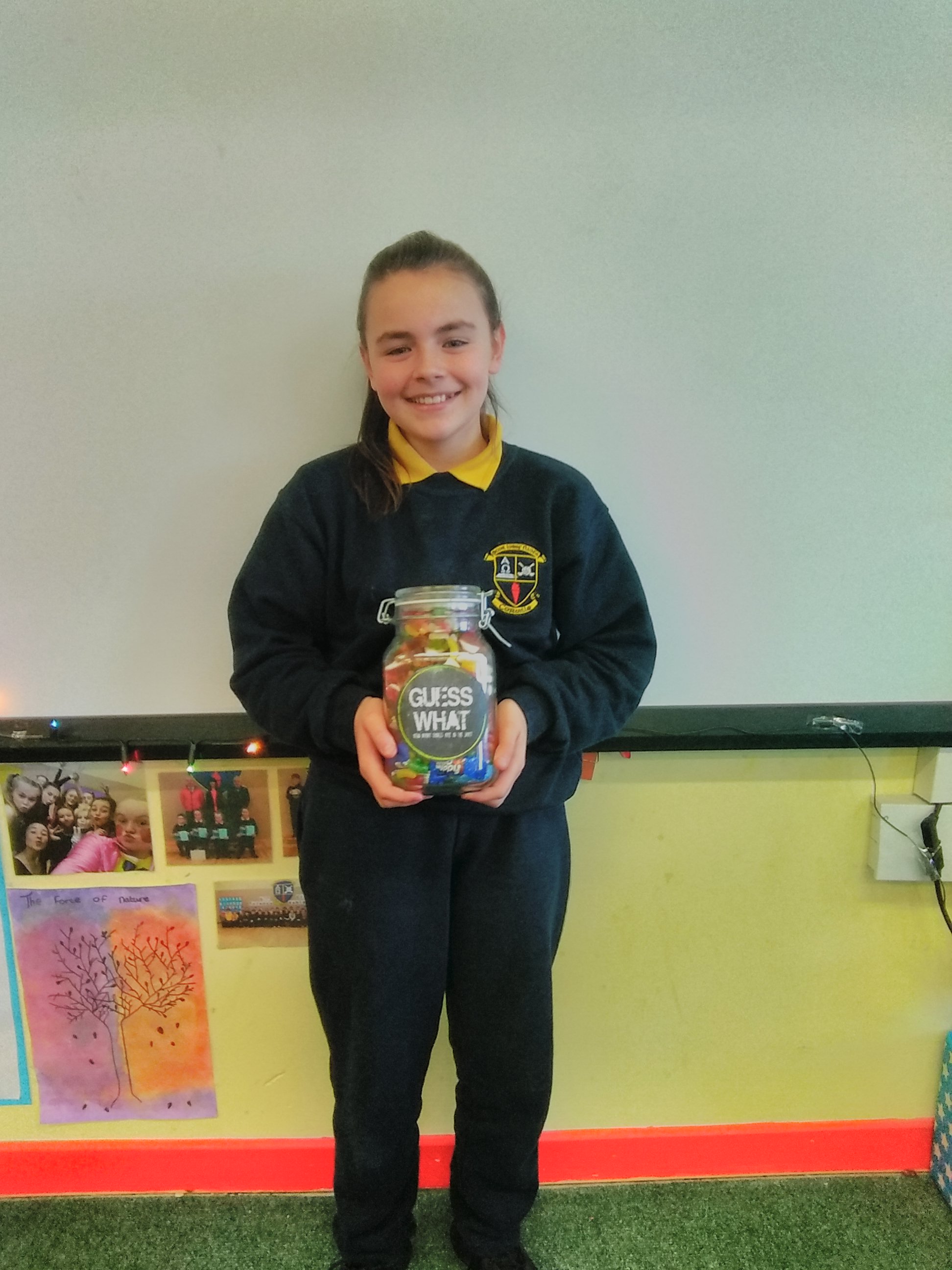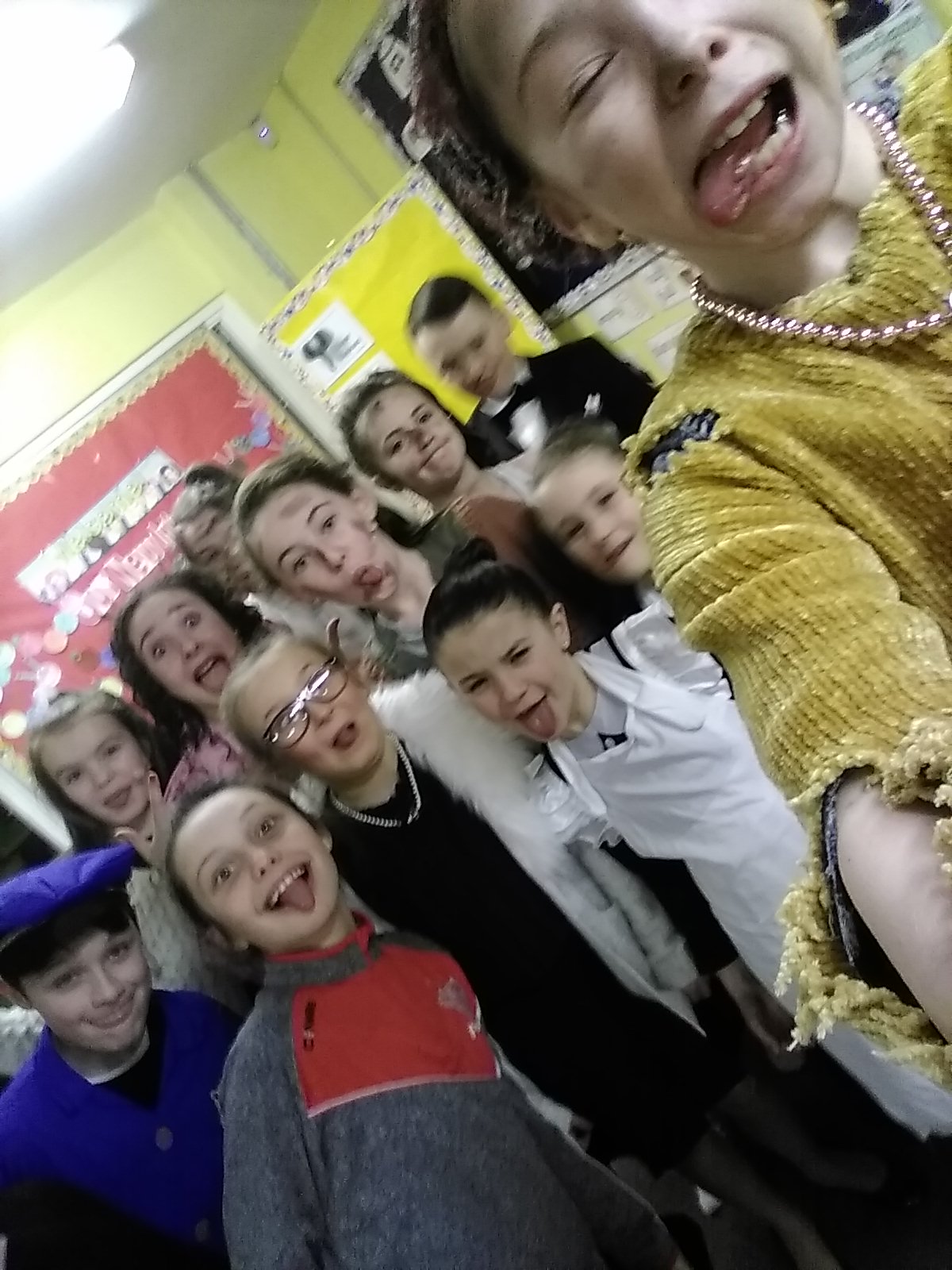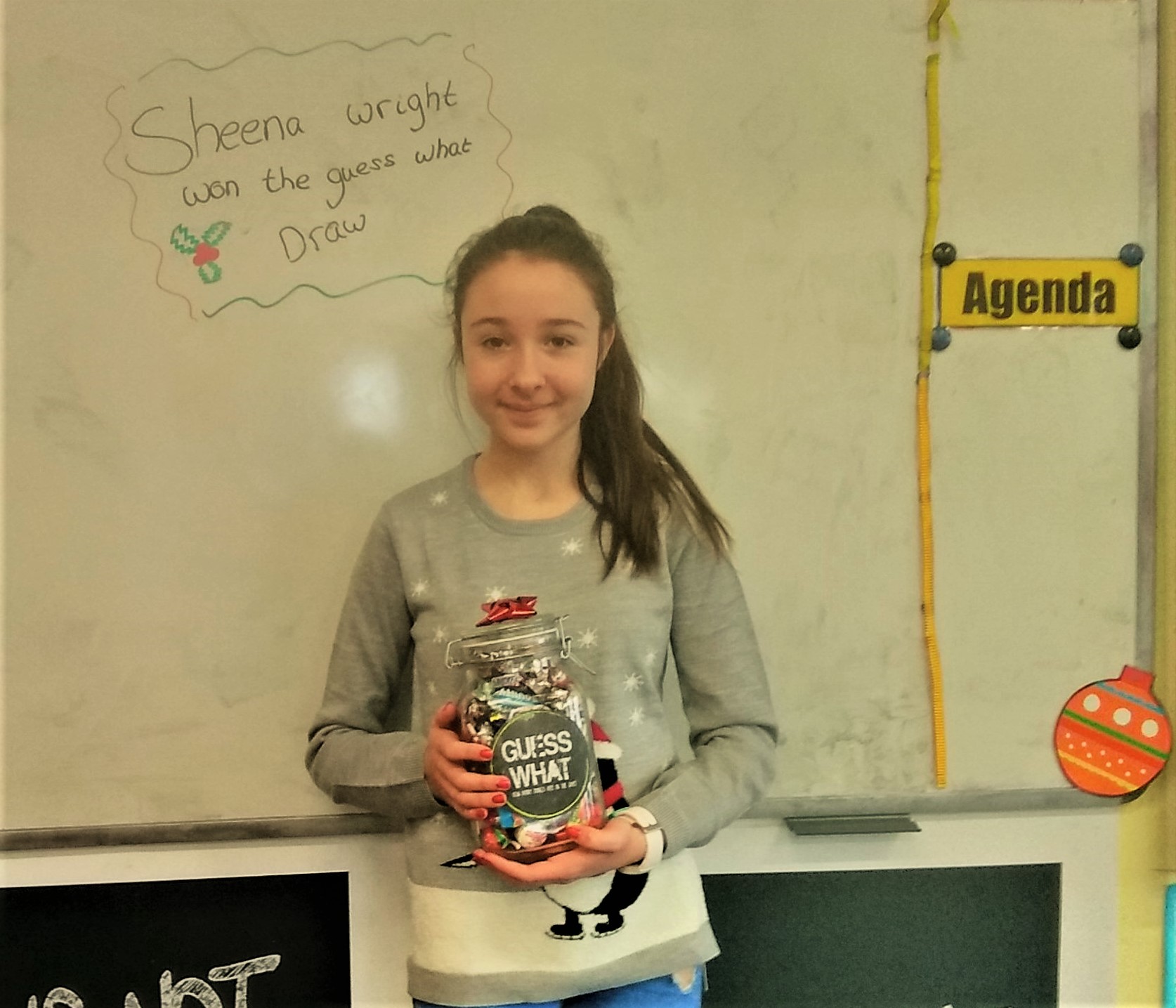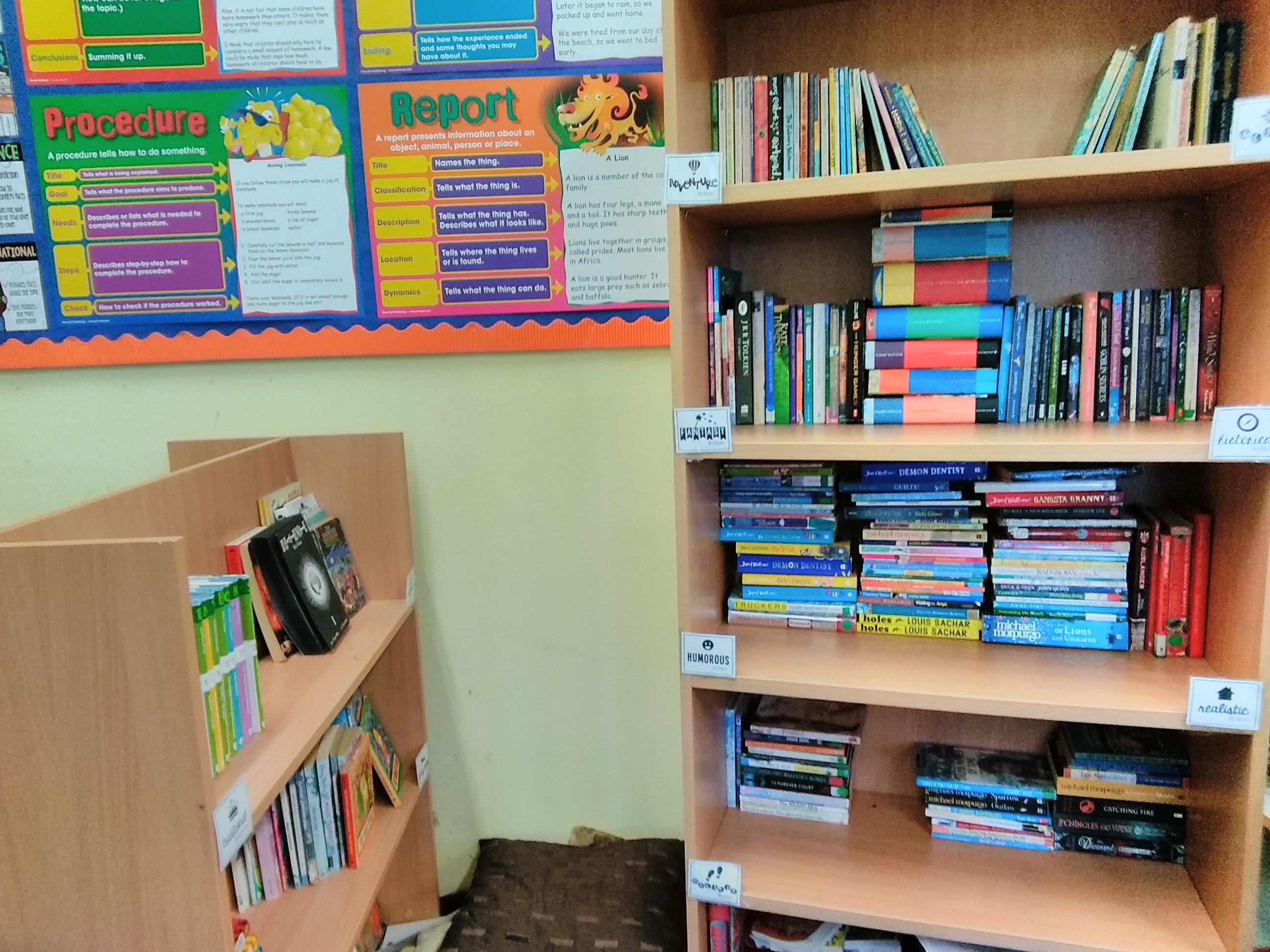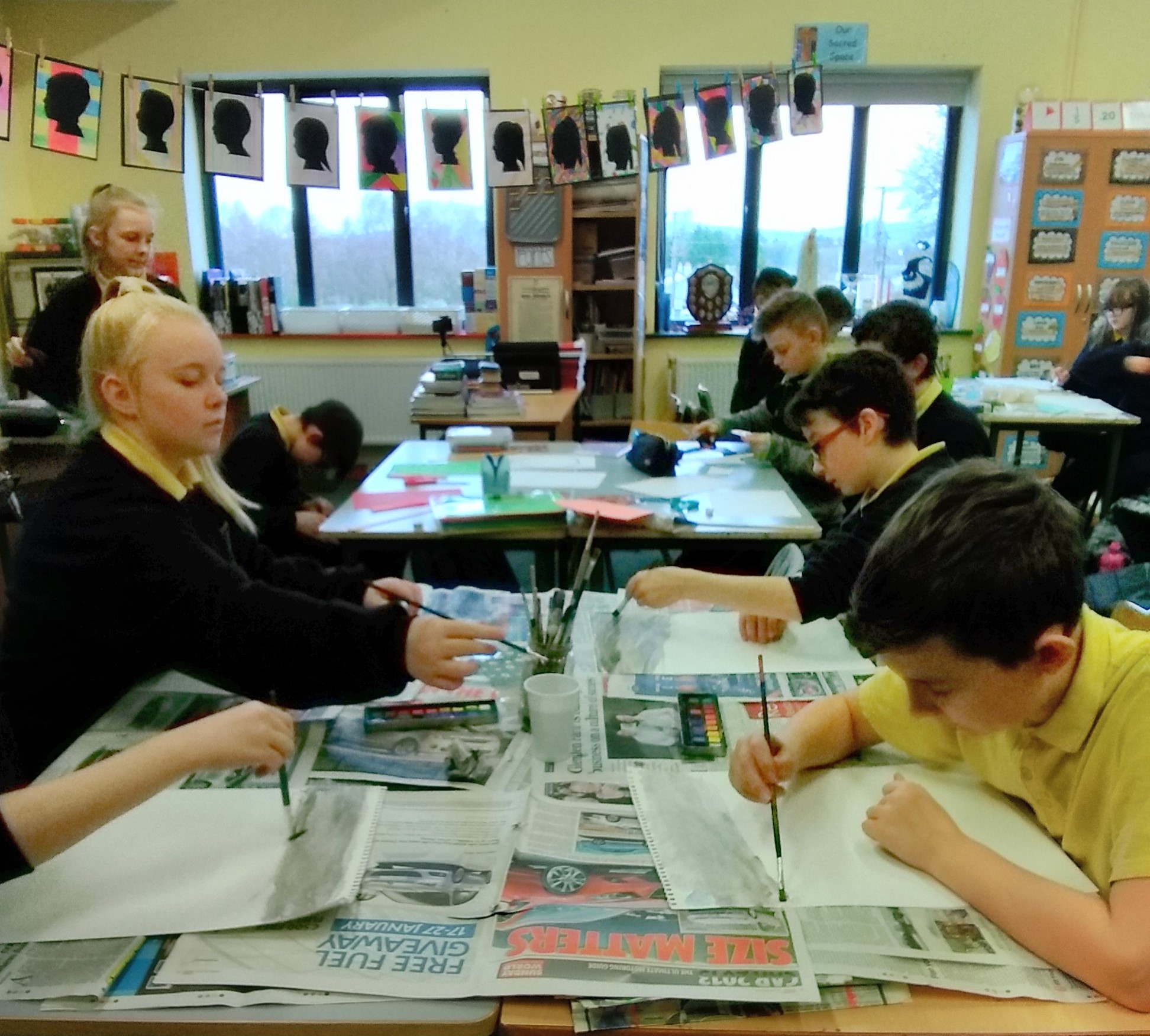 ---
Previous News: 2018/19 Term 1 | 17/18 Term 3 | 17/18 Term 2 | 17/18 Term 1 | 16/17 T3 | 16/17 T2 | 16/17 T1