It's beginning to look a lot like Christmas
Update – Dec 2021: The countdown to Christmas is very much underway in Corville. There are just over 2 weeks left until we get our Christmas holidays and our students are very busy making their classrooms all Christmassy. Term 1 has passed by extremely quickly. Even though our school hasn't quite returned to normal with Covid restrictions still in place, we are succeeding in keeping our spirits high and we are just getting on with things as best we can. In this latest website update we will just give you a small sample of the things we have been getting up to in the school this term.
Regular Updates: our Facebook account is updated weekly with the latest news from the school. We advise you to follow us over there. There is now a link in the top navigation bar of the website. You can also click here to take a look –> Corville Facebook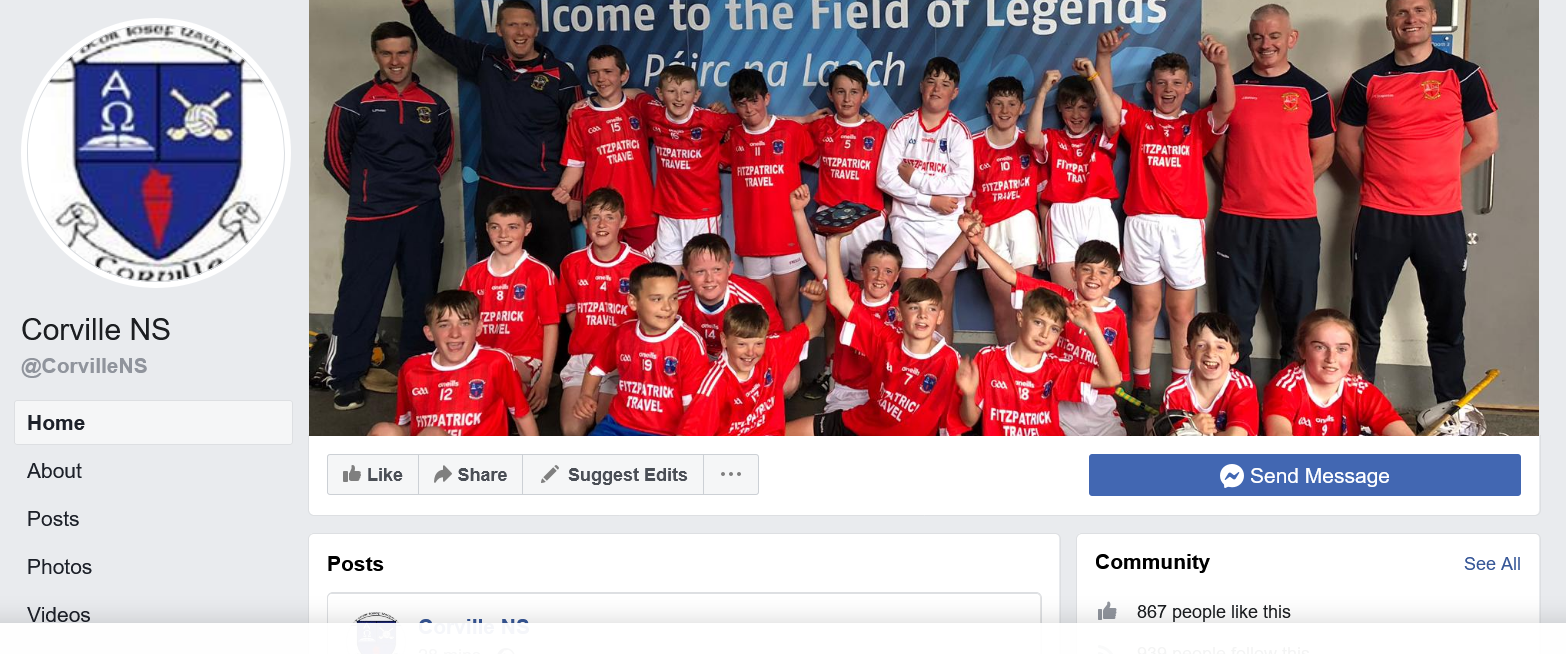 School Calendar: if you ever need to check what days the school is due to open and close check out our Calendar link in the top navigation or click —> School Calendar
Getting ready for Christmas: at Corville we always put a big effort into making the school look all Christmassy. This year is no exception. We have gone all out and put up Christmas lights all around the school! The inside of the school is looking like Santa's grotto with all the trees, decorations, artwork, lights, baubles etc. It really is a special time of year.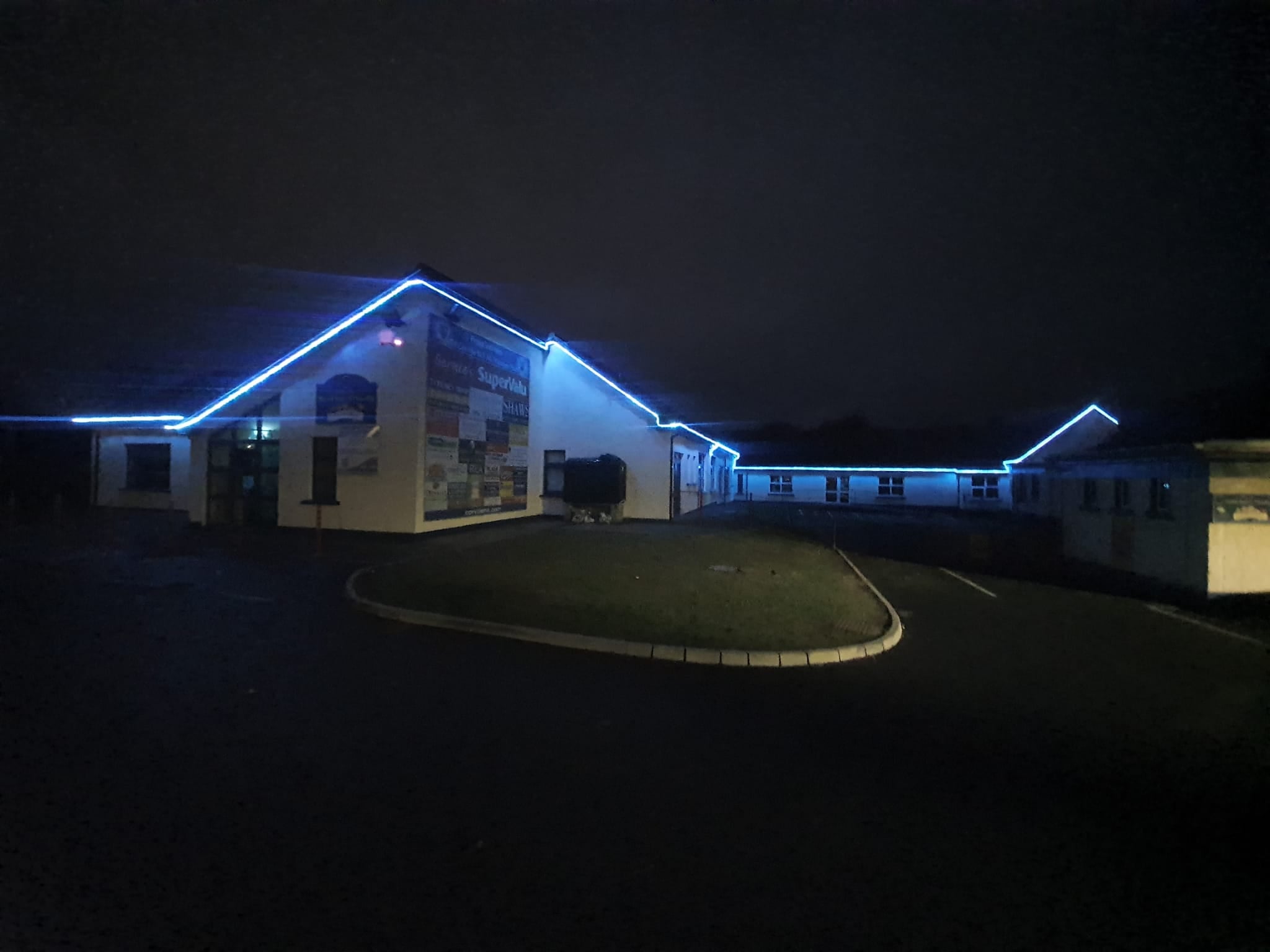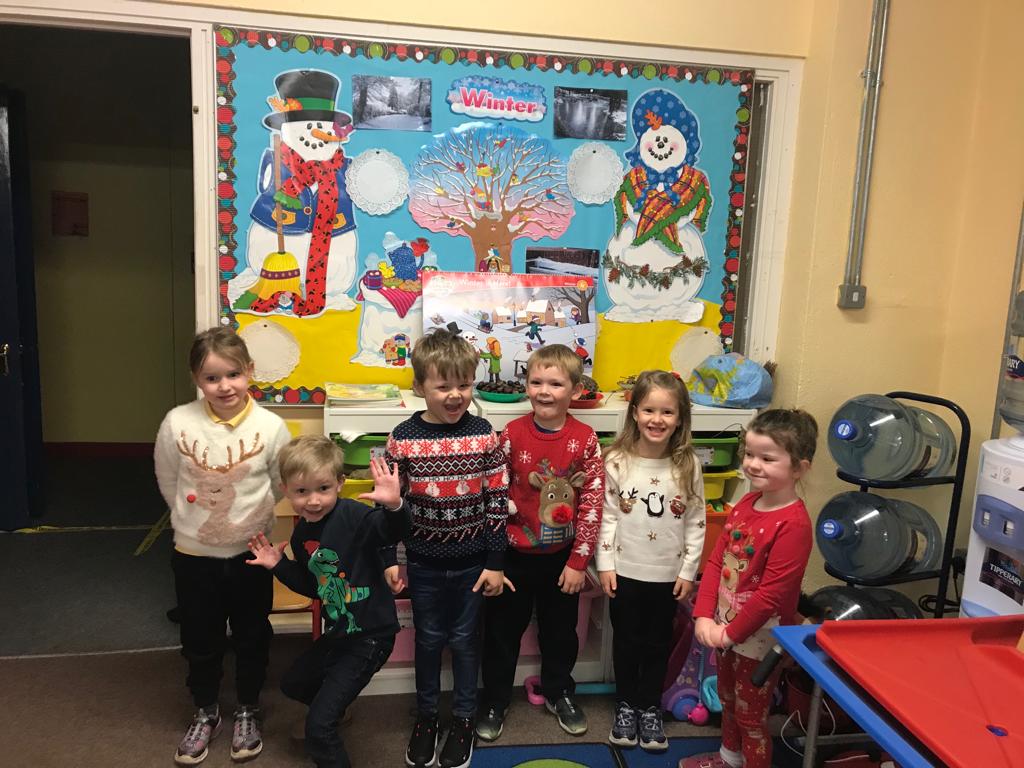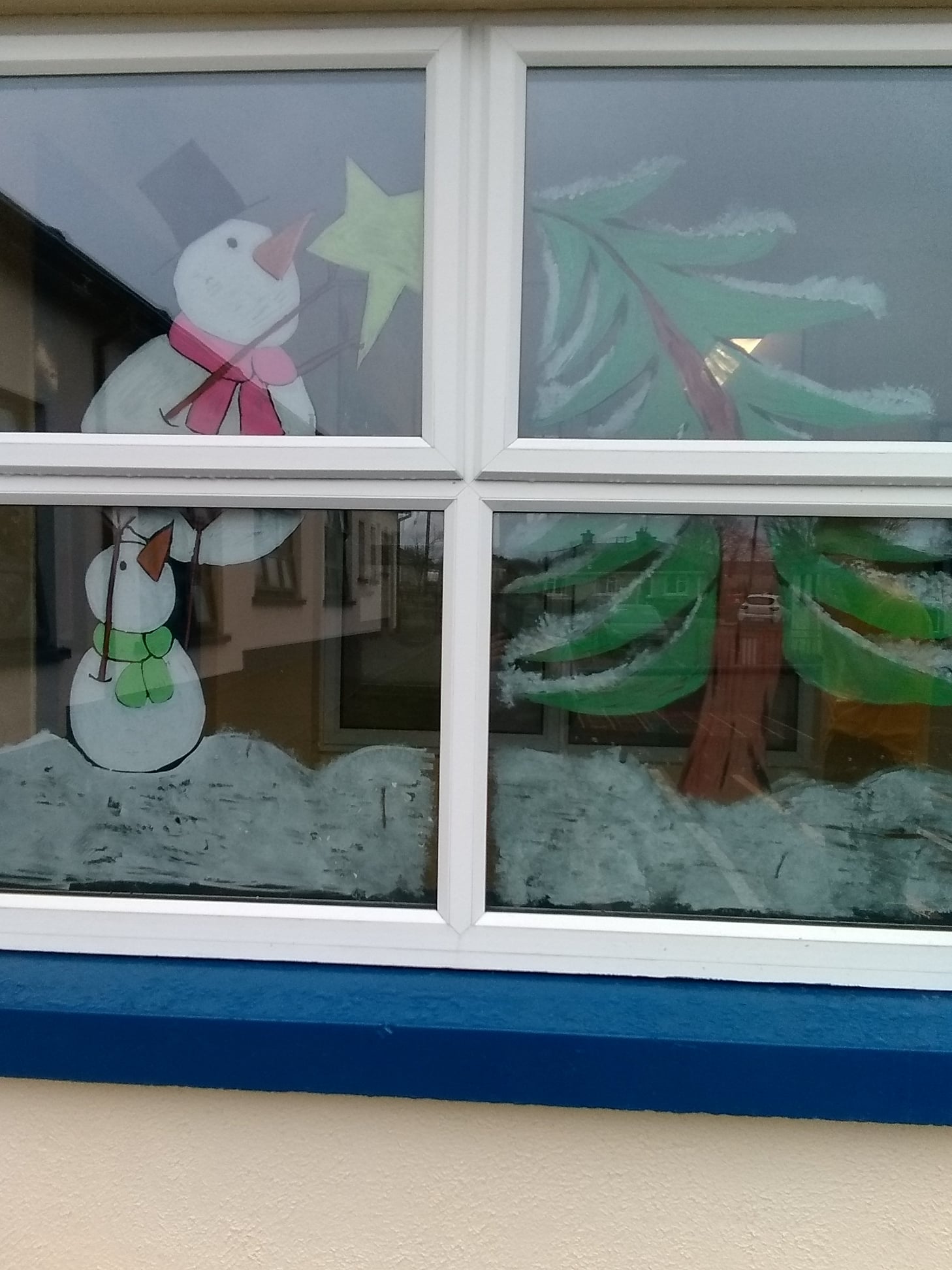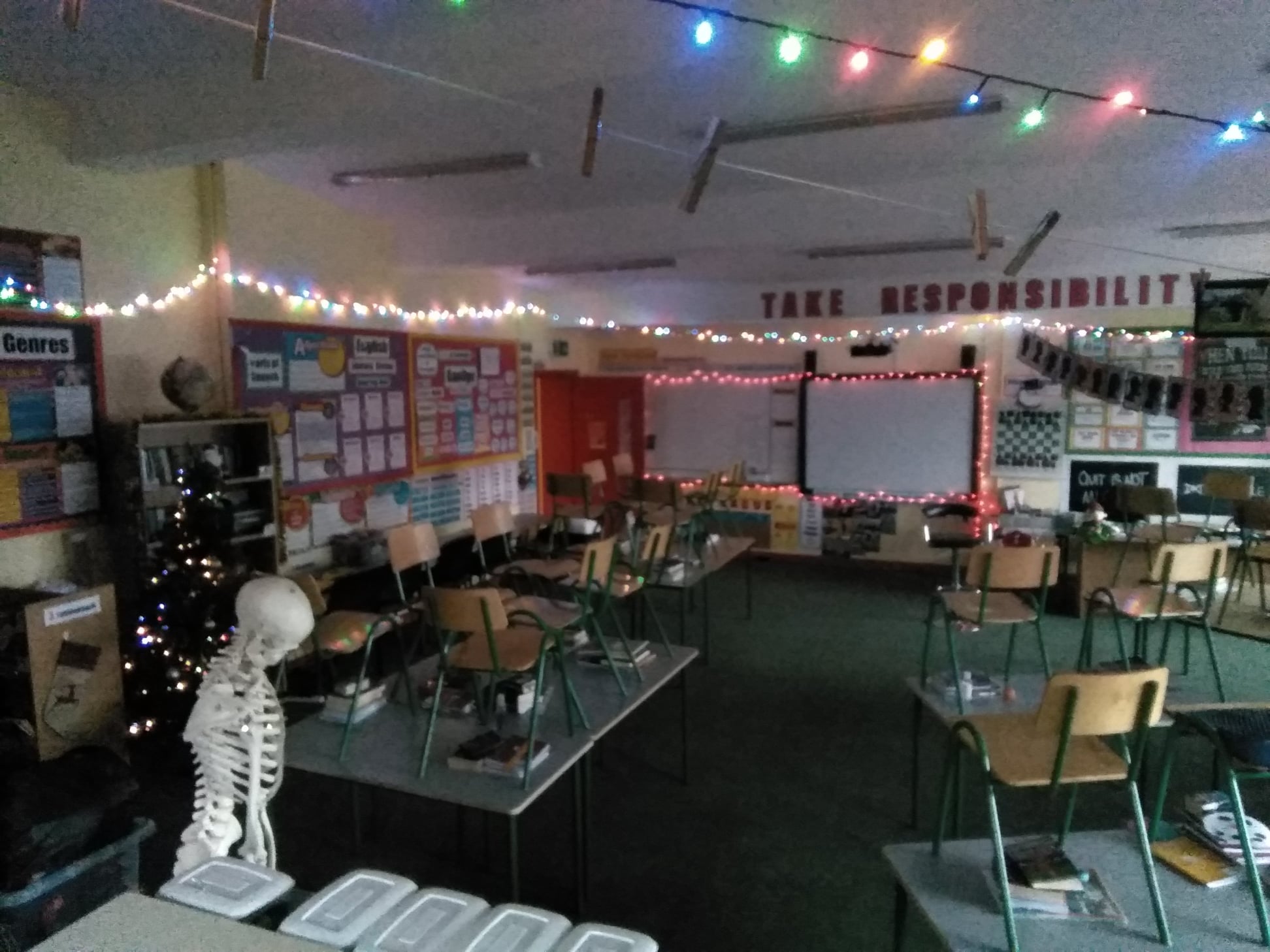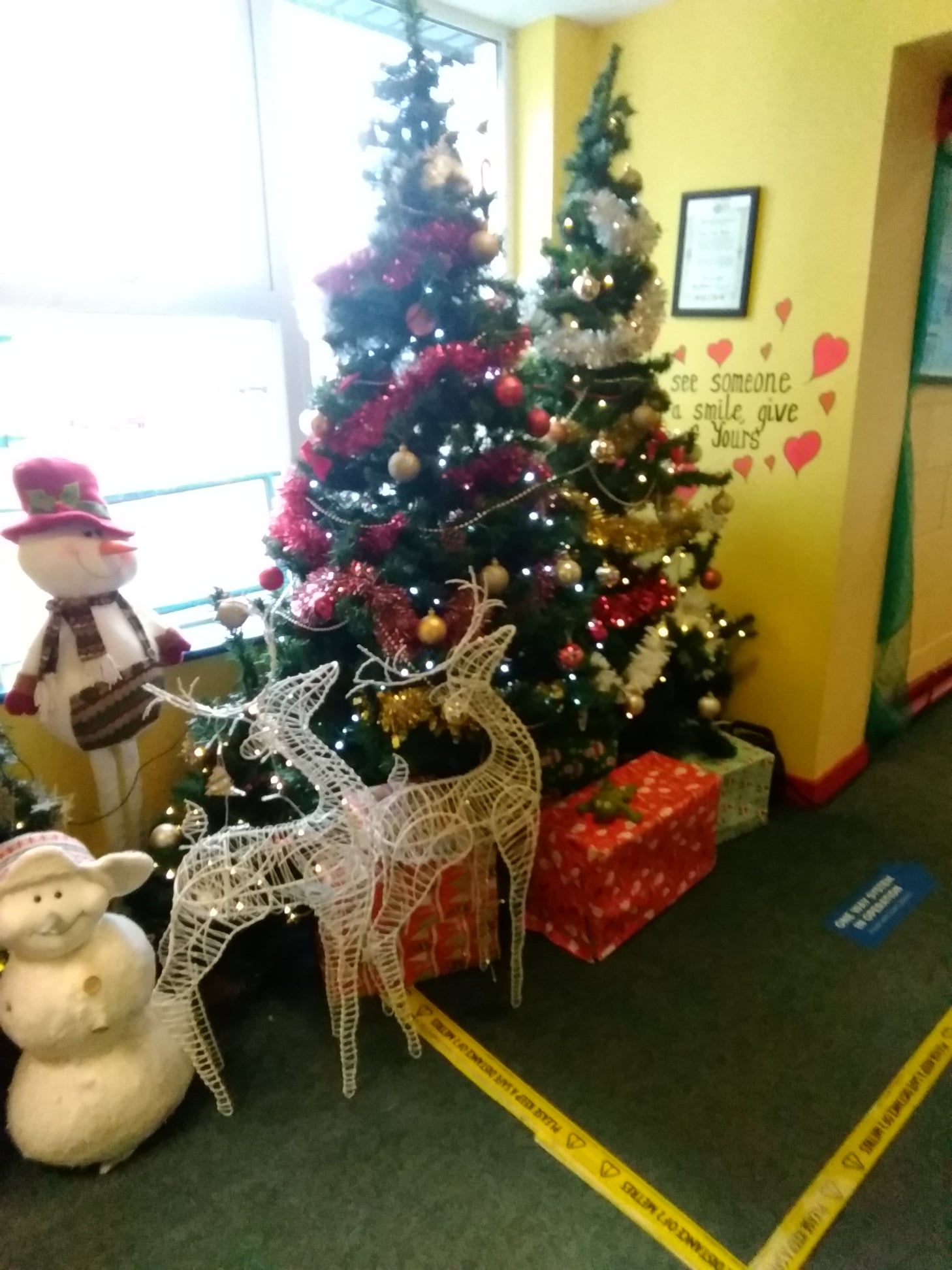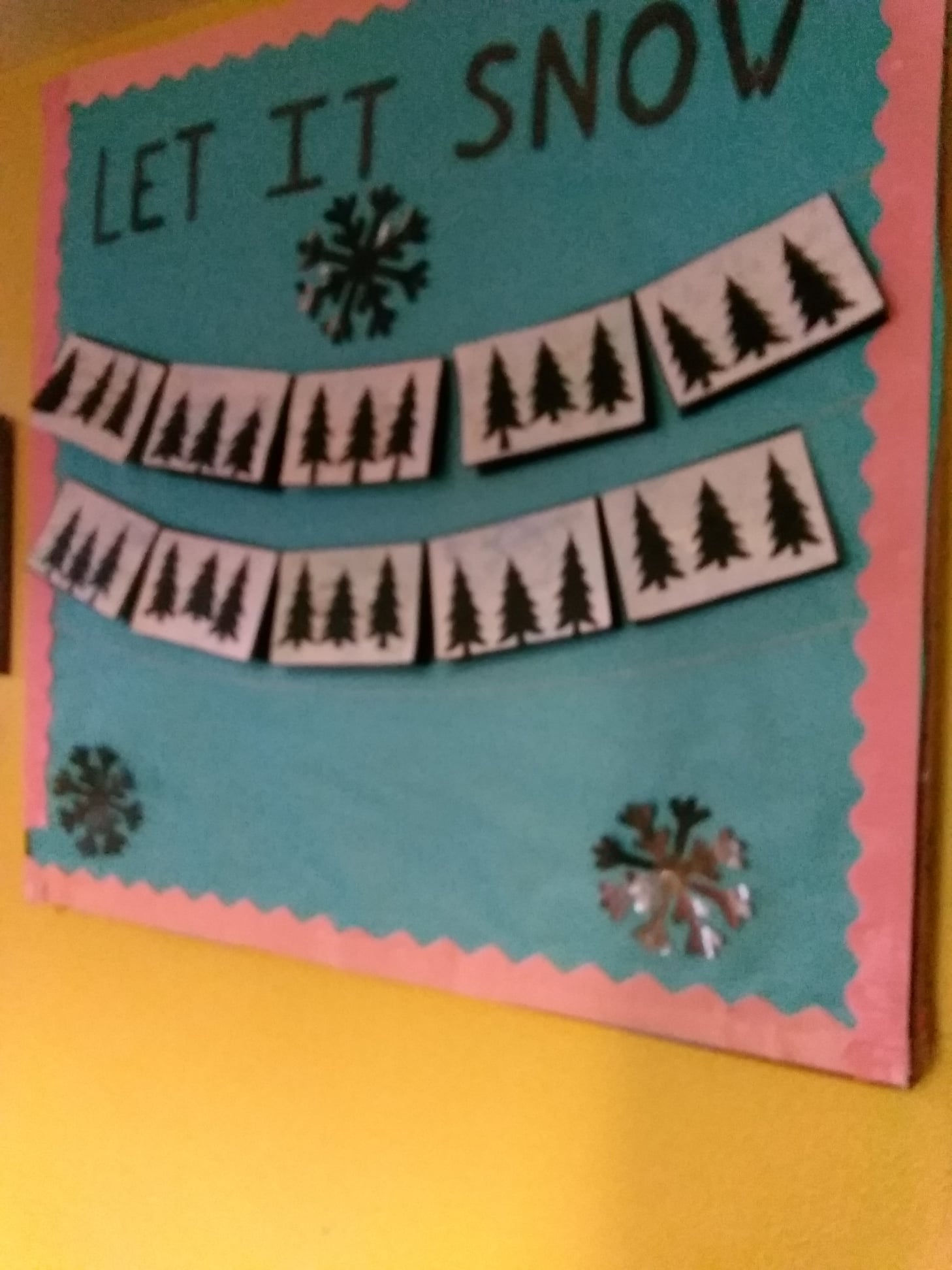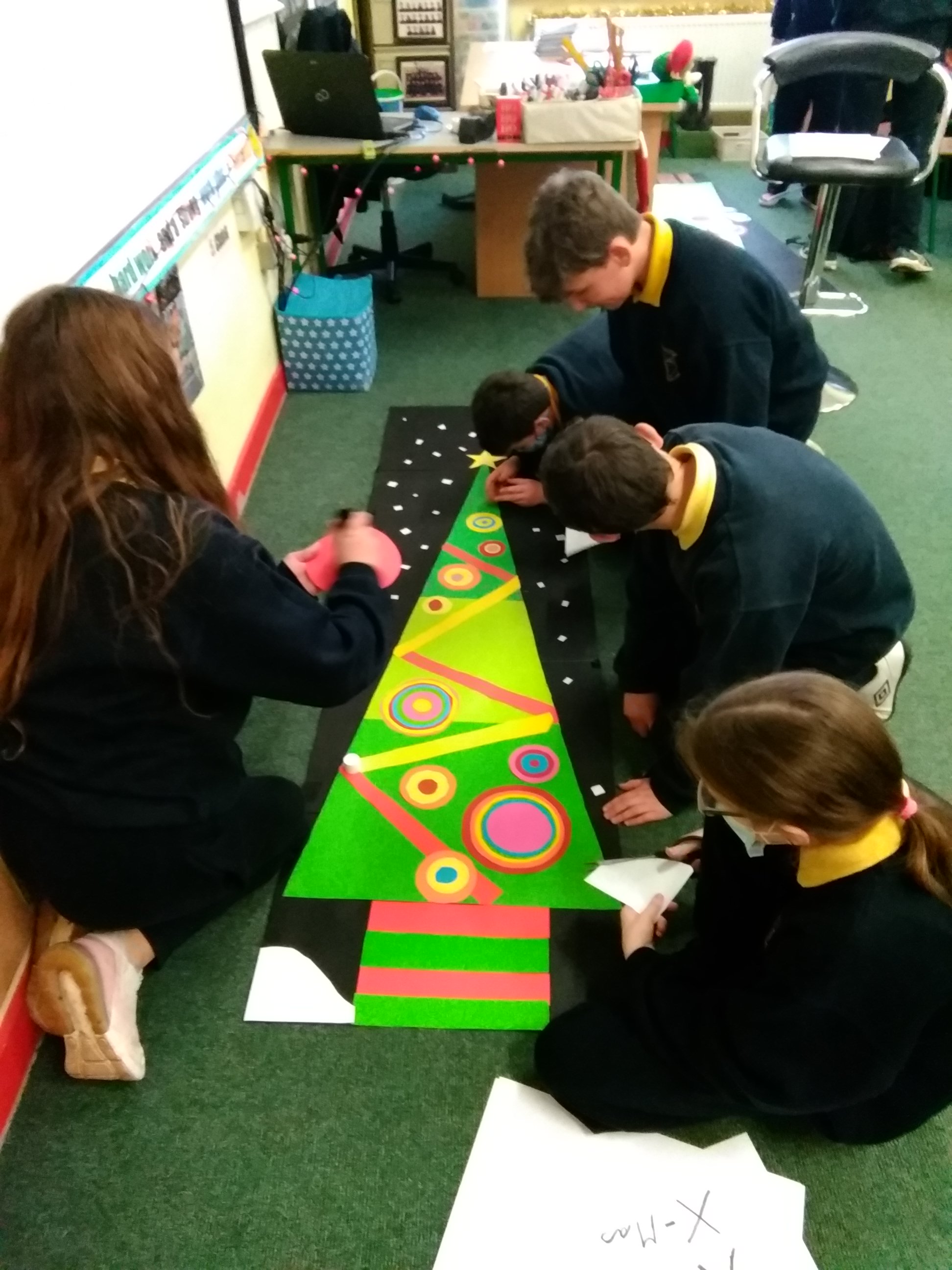 Science Week: we had a very successful science week in Corville. There were lots of experiments, exhibitions (courtesy of Our Lady's Secondary School Templemore), videos, lessons and quizzes going on each day. Hopefully we will help inspire some of our students to become scientists in the future.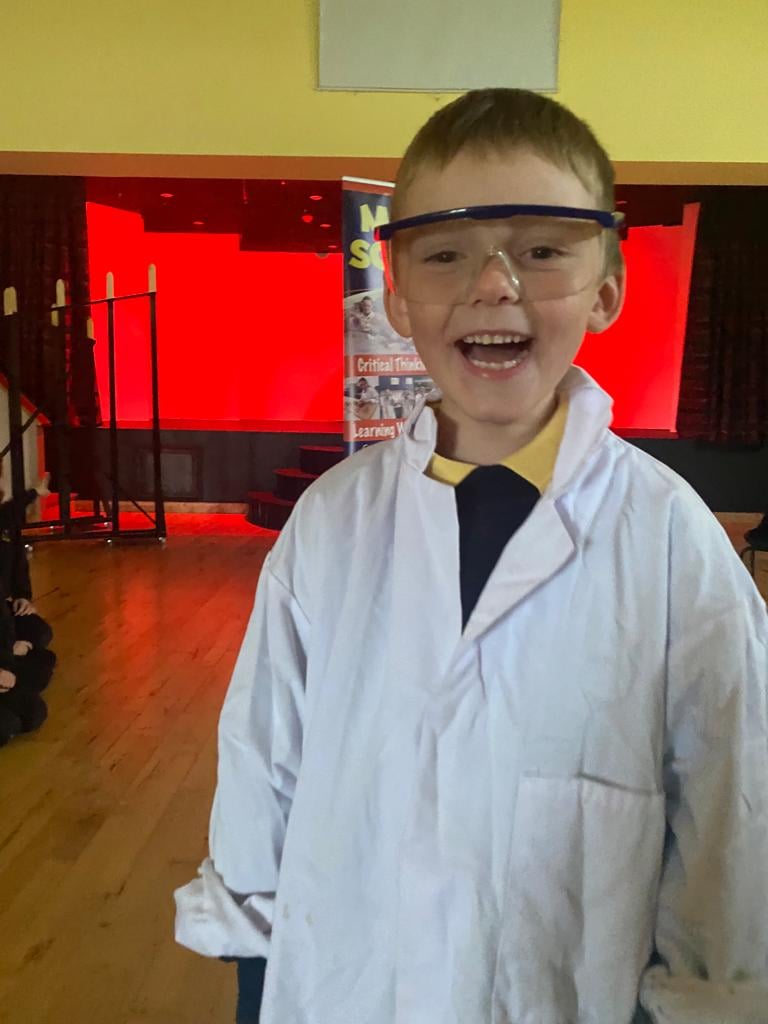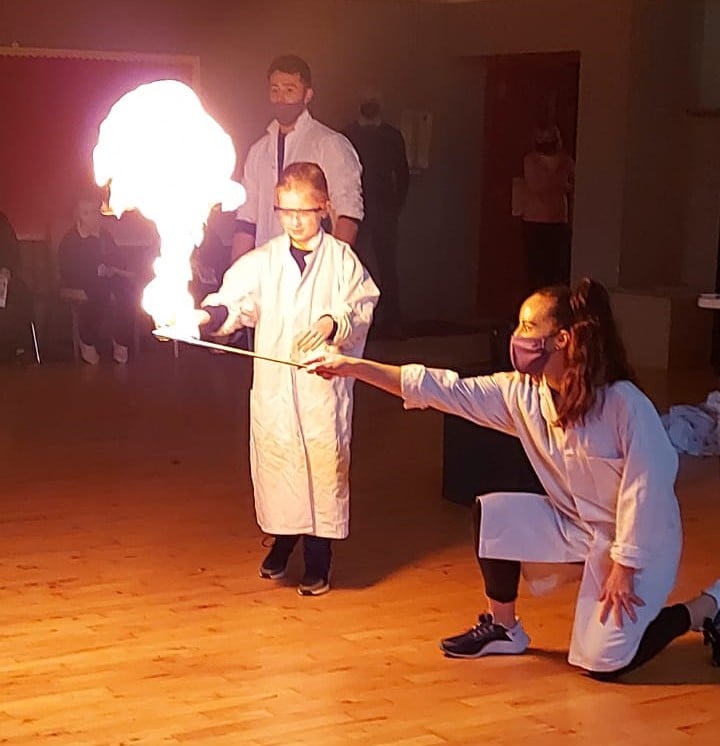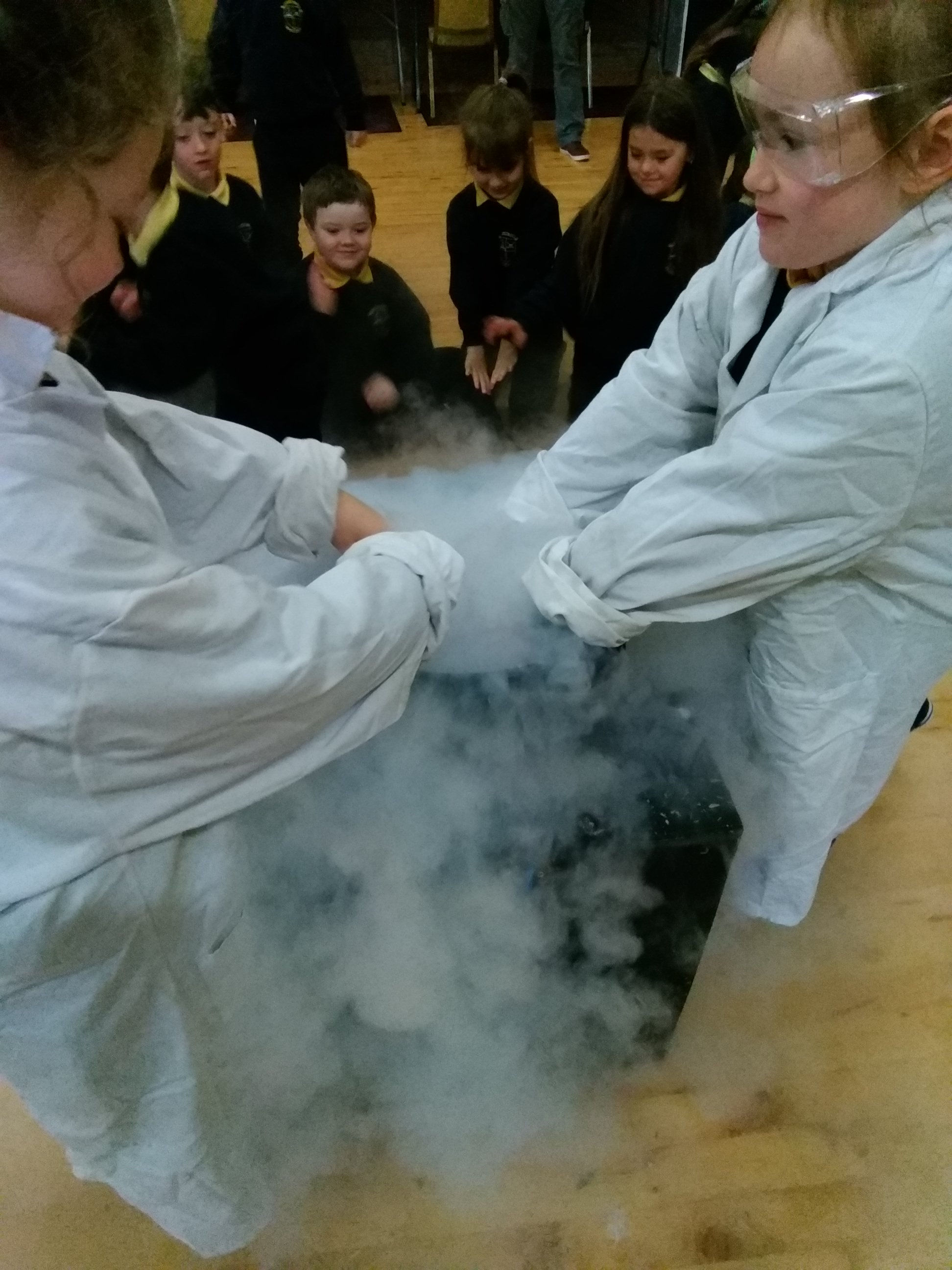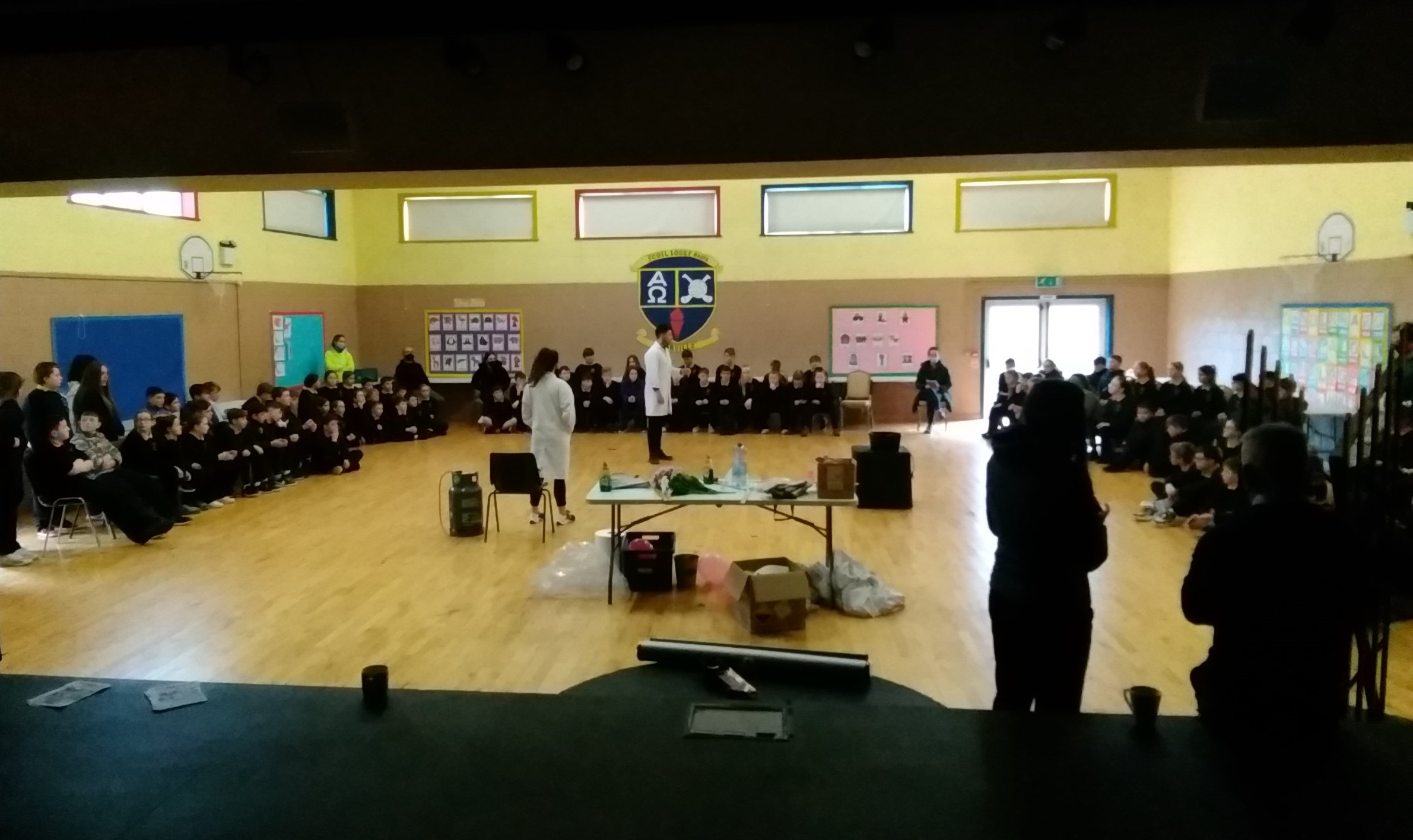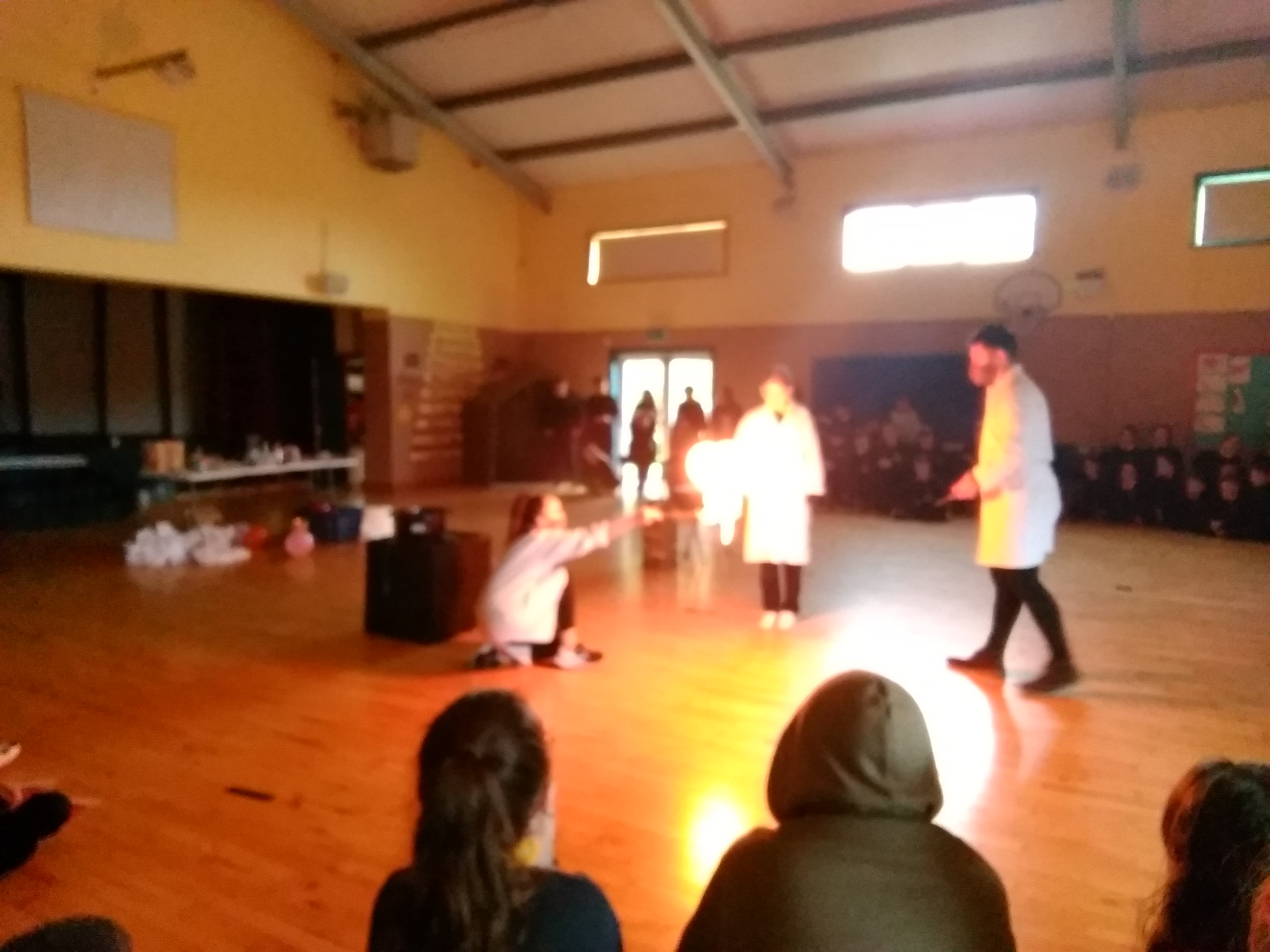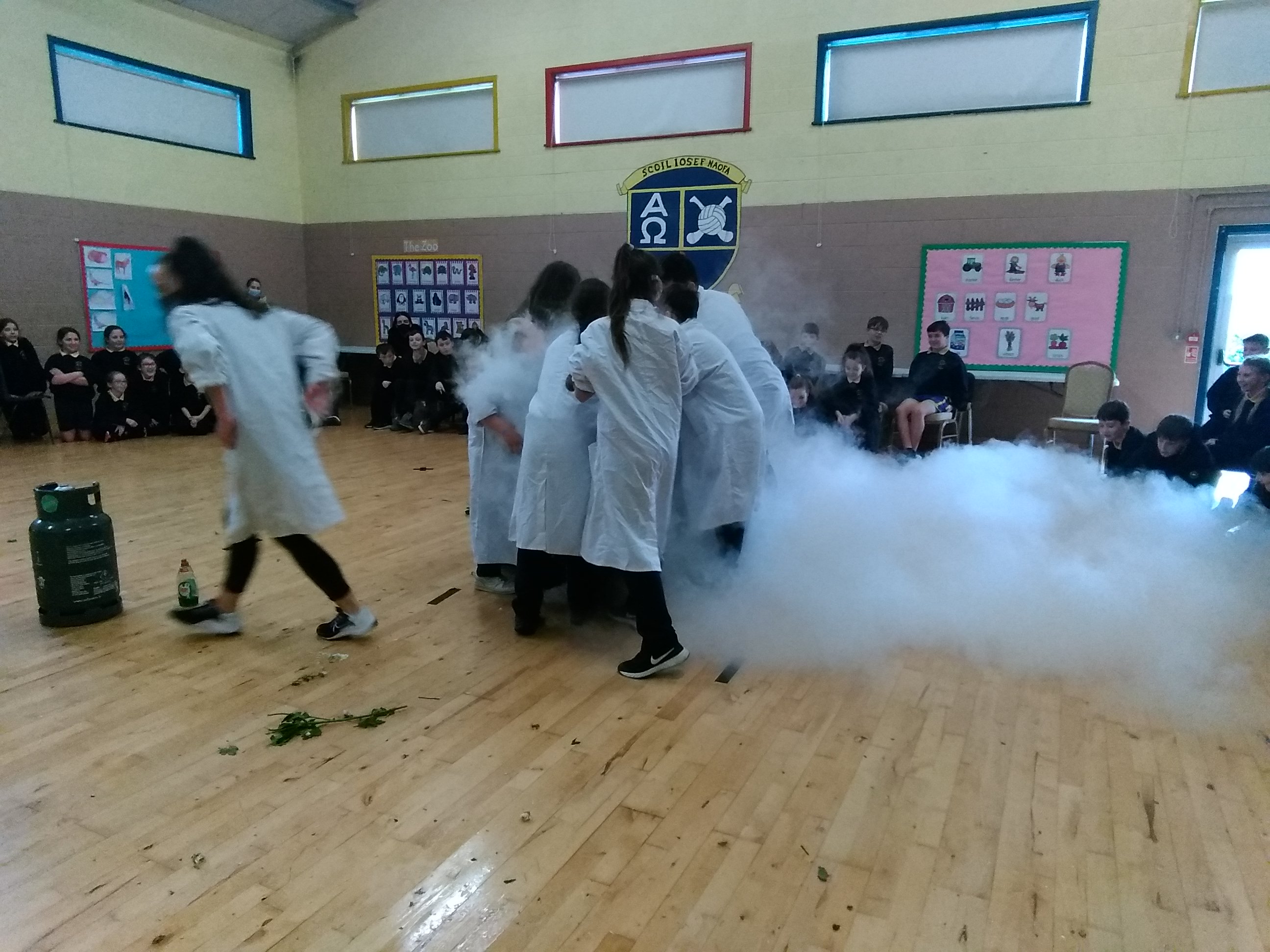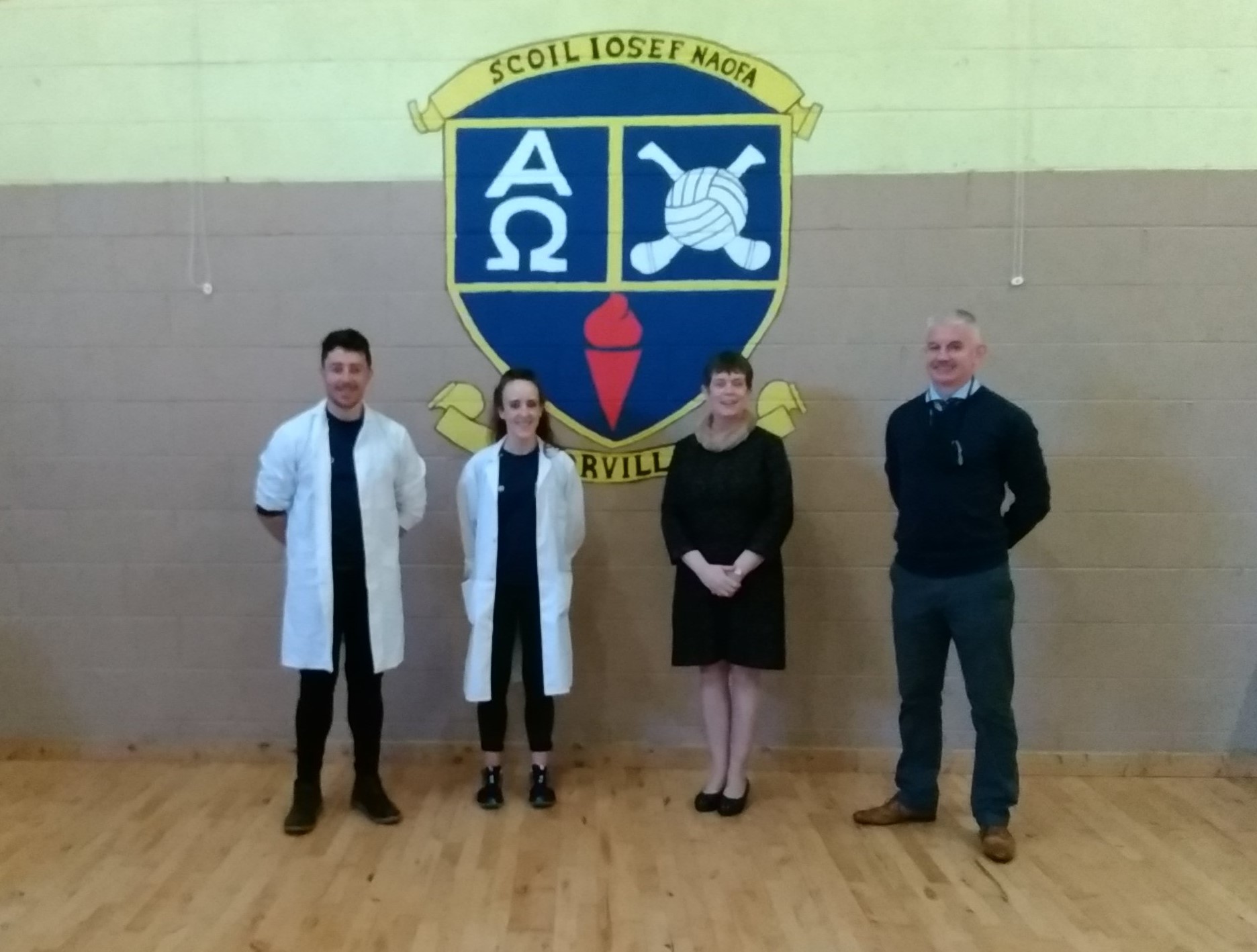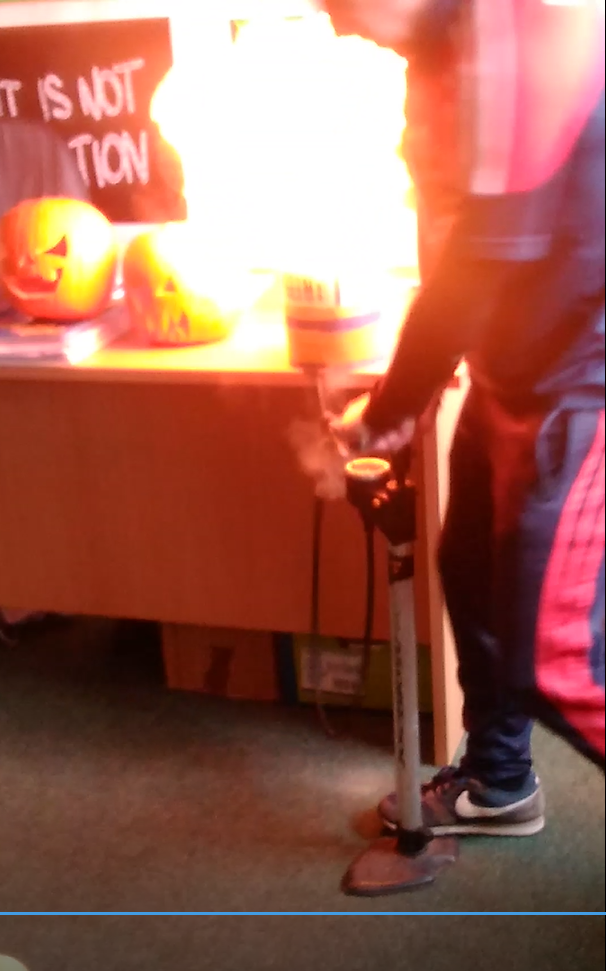 Maths Week: we had another challenging maths week this year. Students took part in maths quizzes, tables competitions, maths trails, video demonstrations, and a range of other lessons and projects. At the end of the week a mathematician of the week was selected from each class. The aim of the week was to make maths fun for all and that was certainly achieved!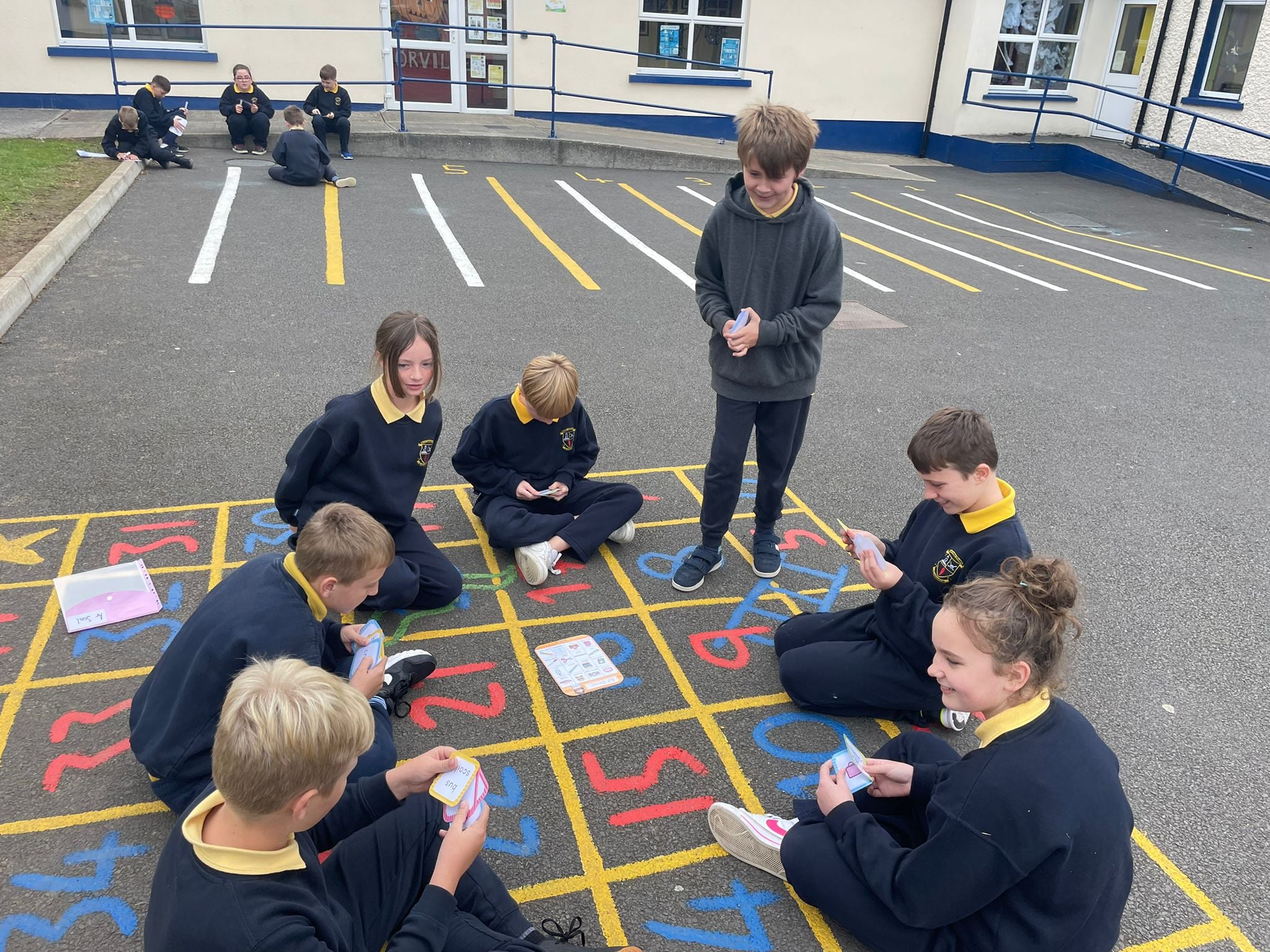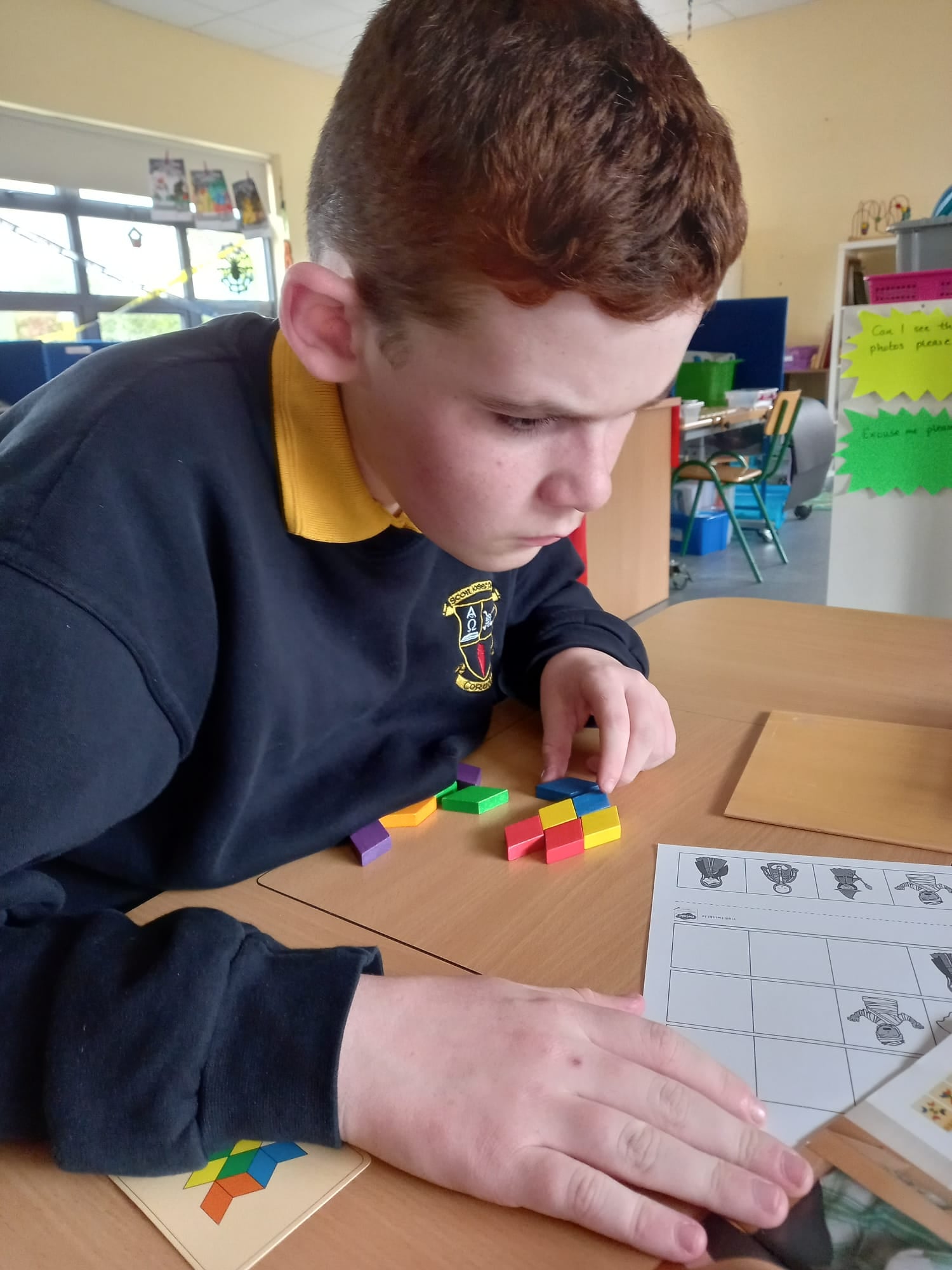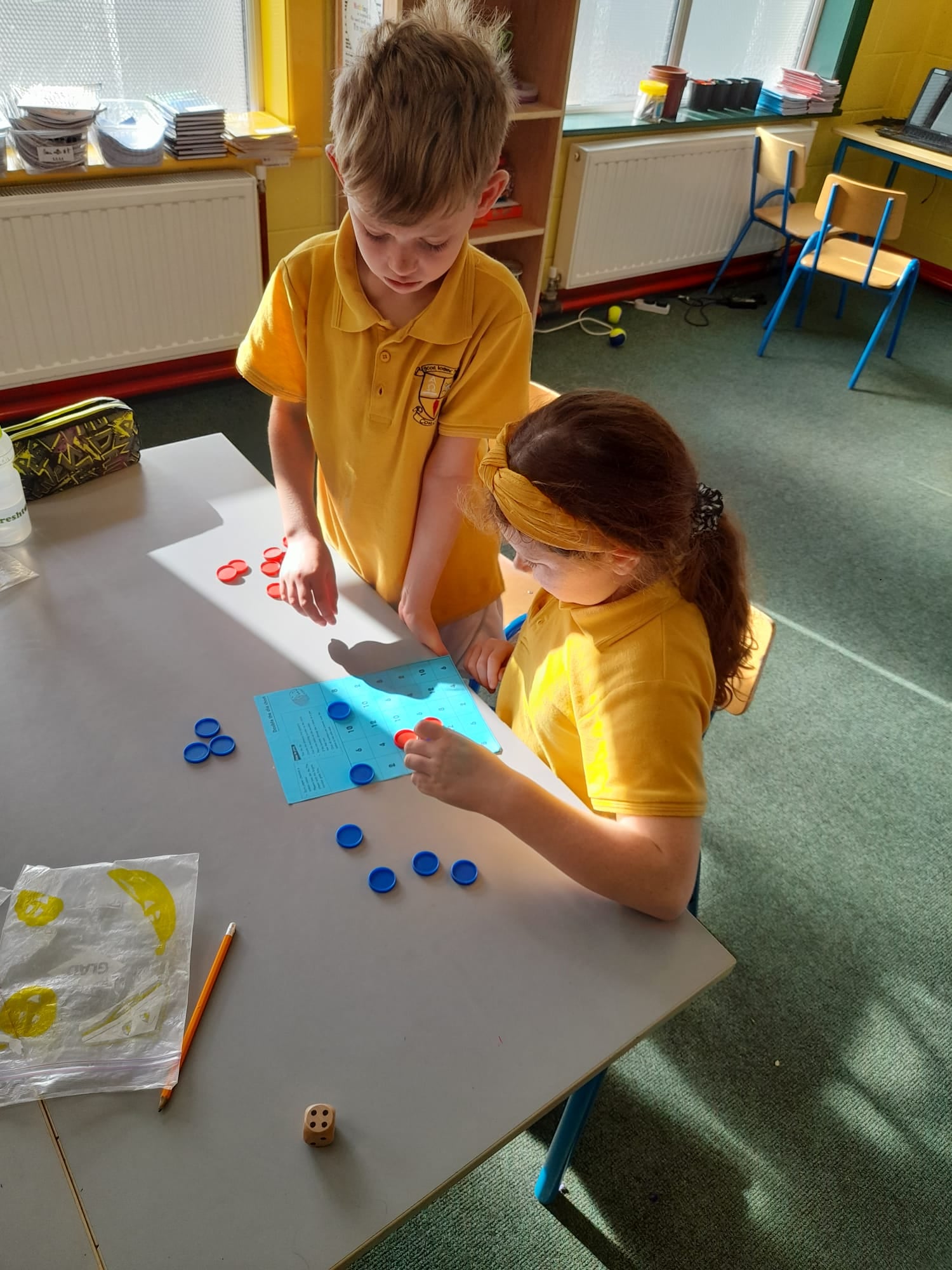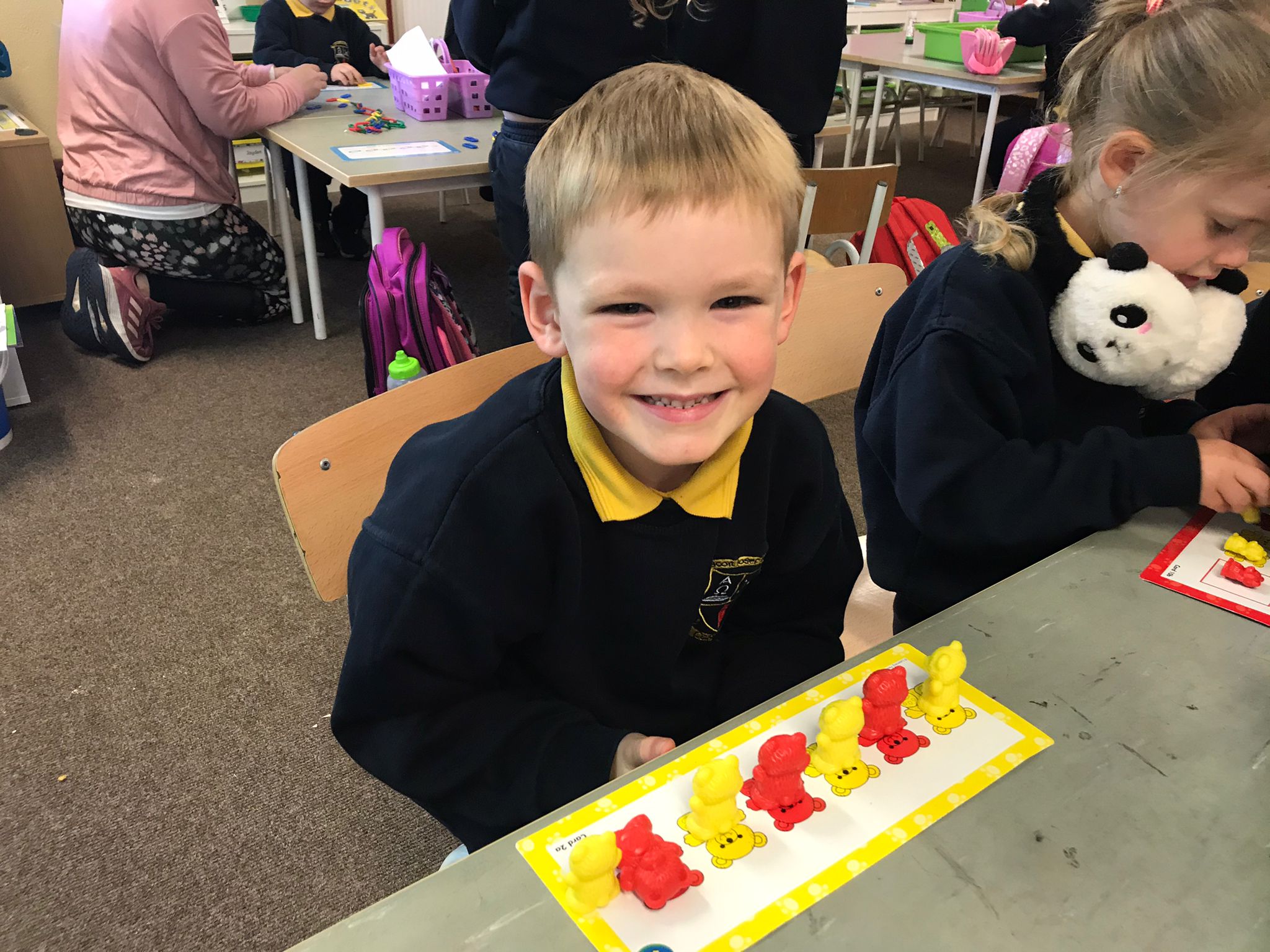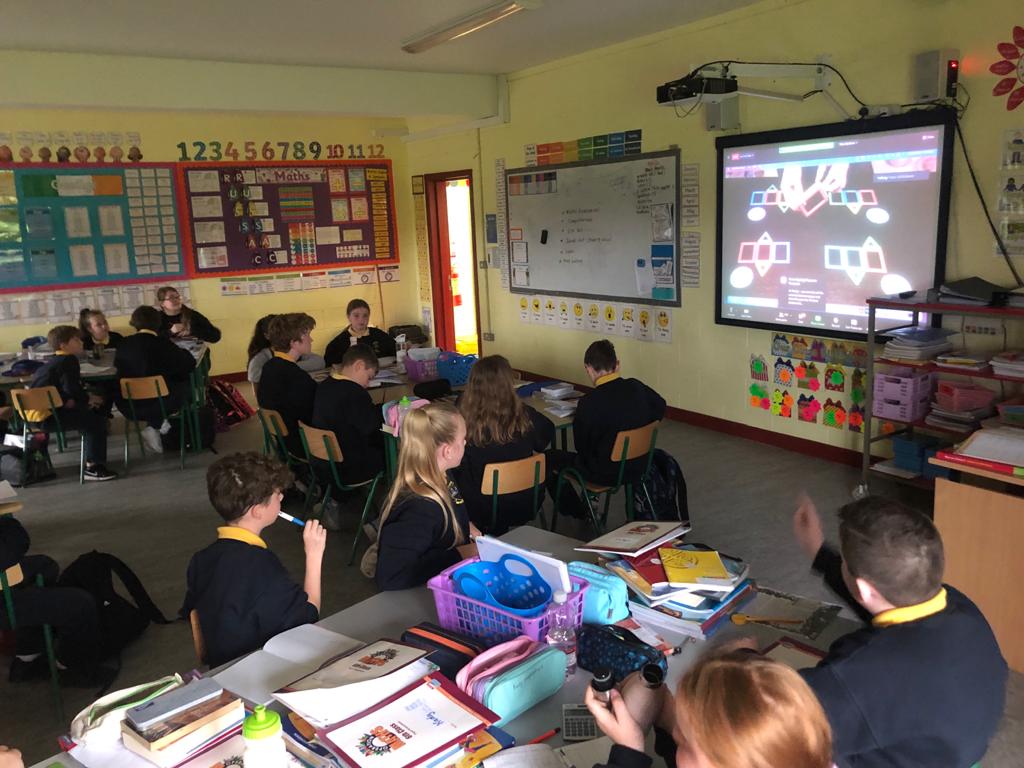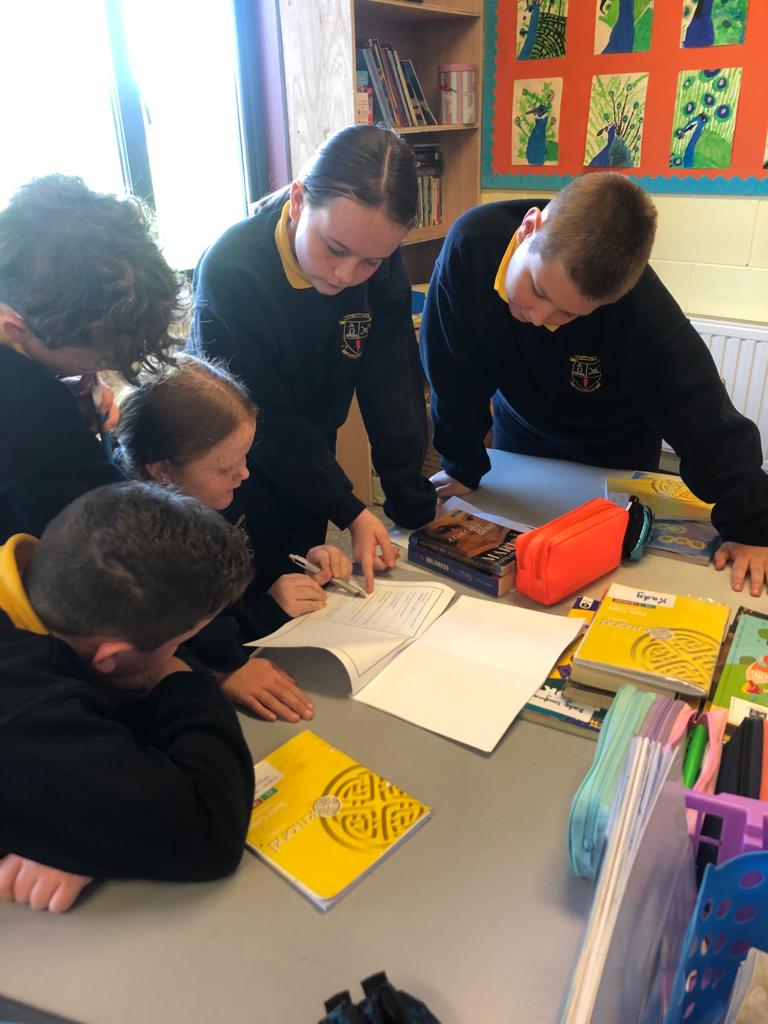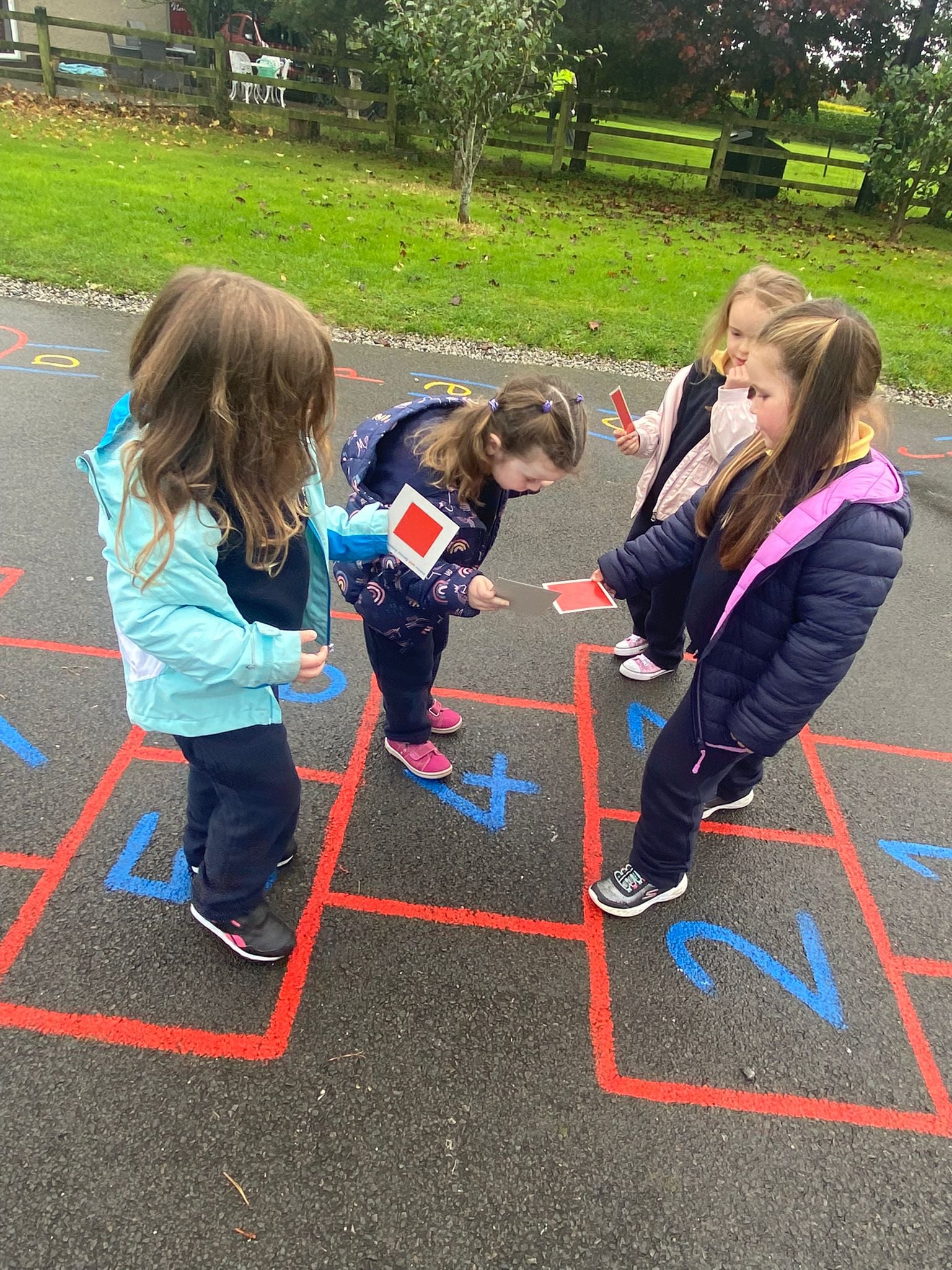 Halloween: all our students dressed up for Halloween in their scariest outfits. There was some wonderful creativity in the costume design. Lots of Halloween themed art projects were undertaken and there were lots of fun and games too.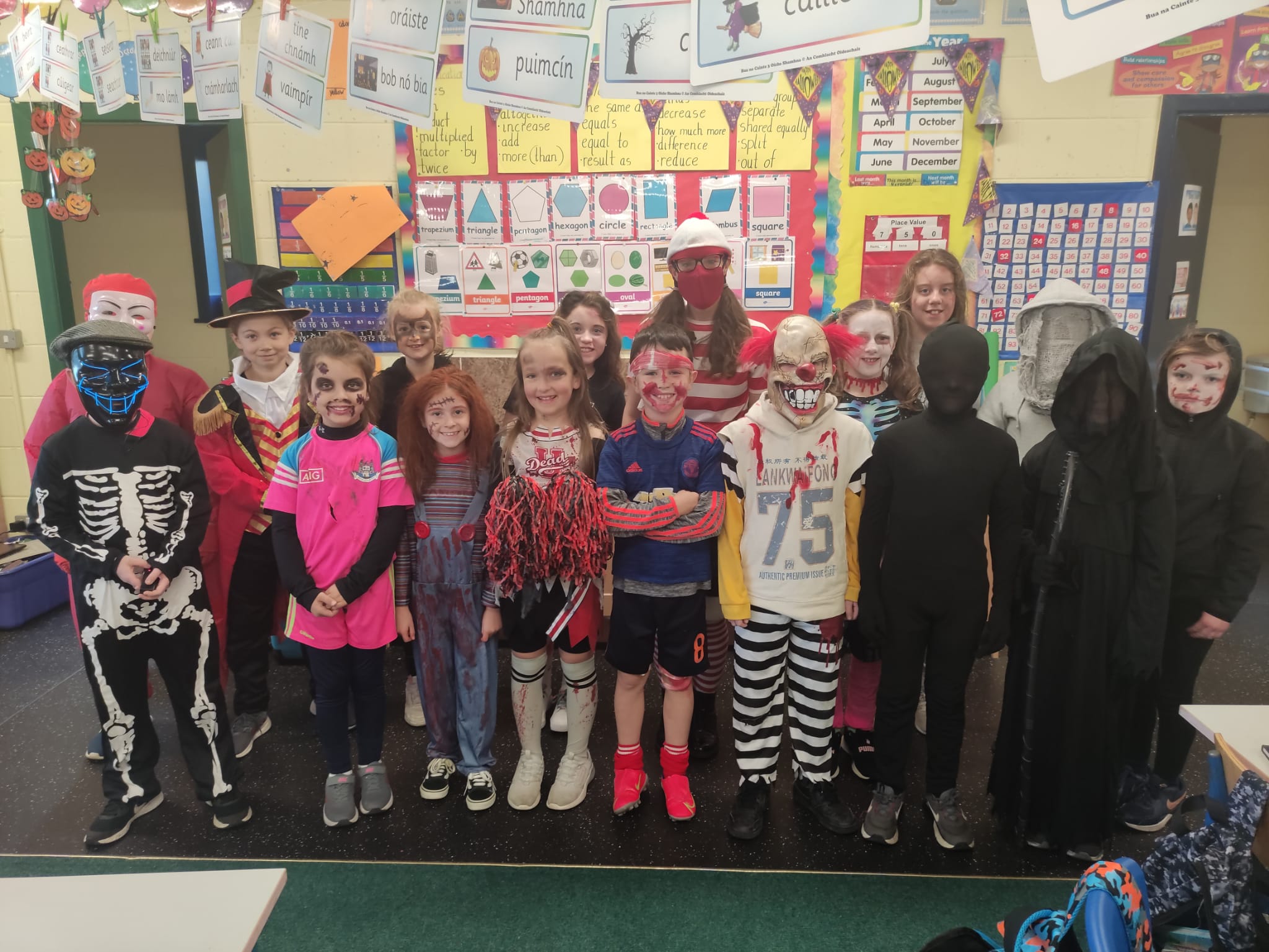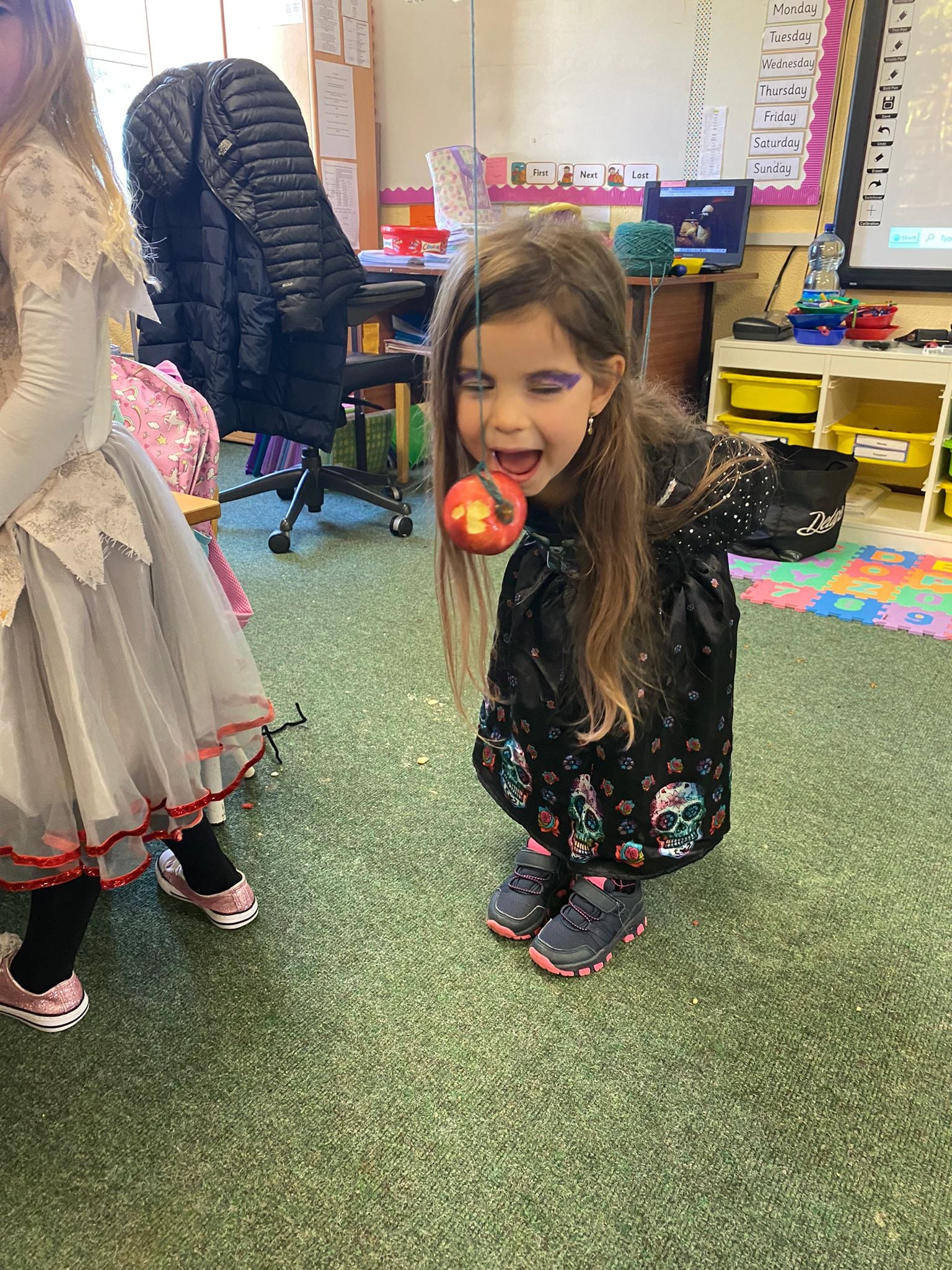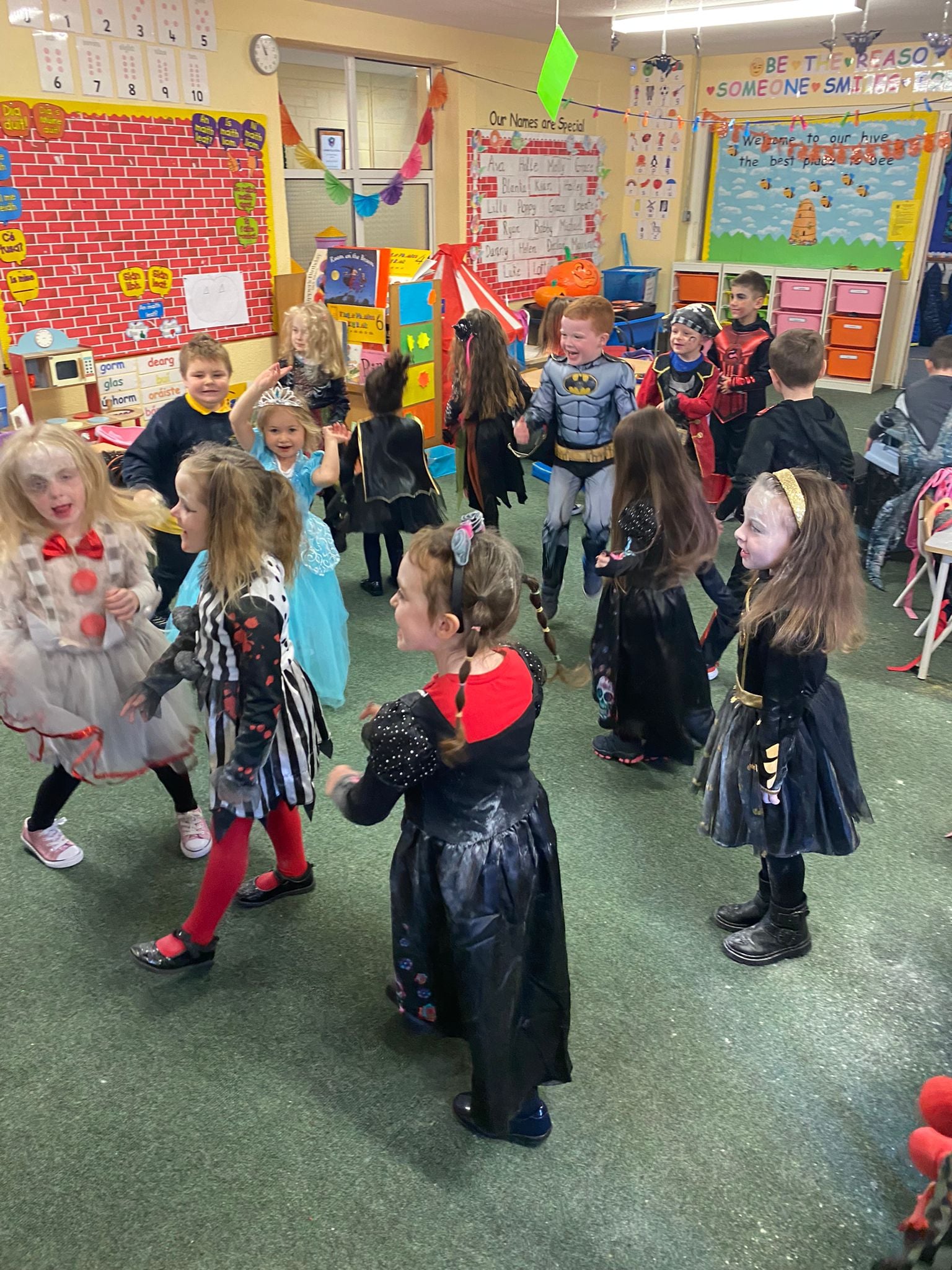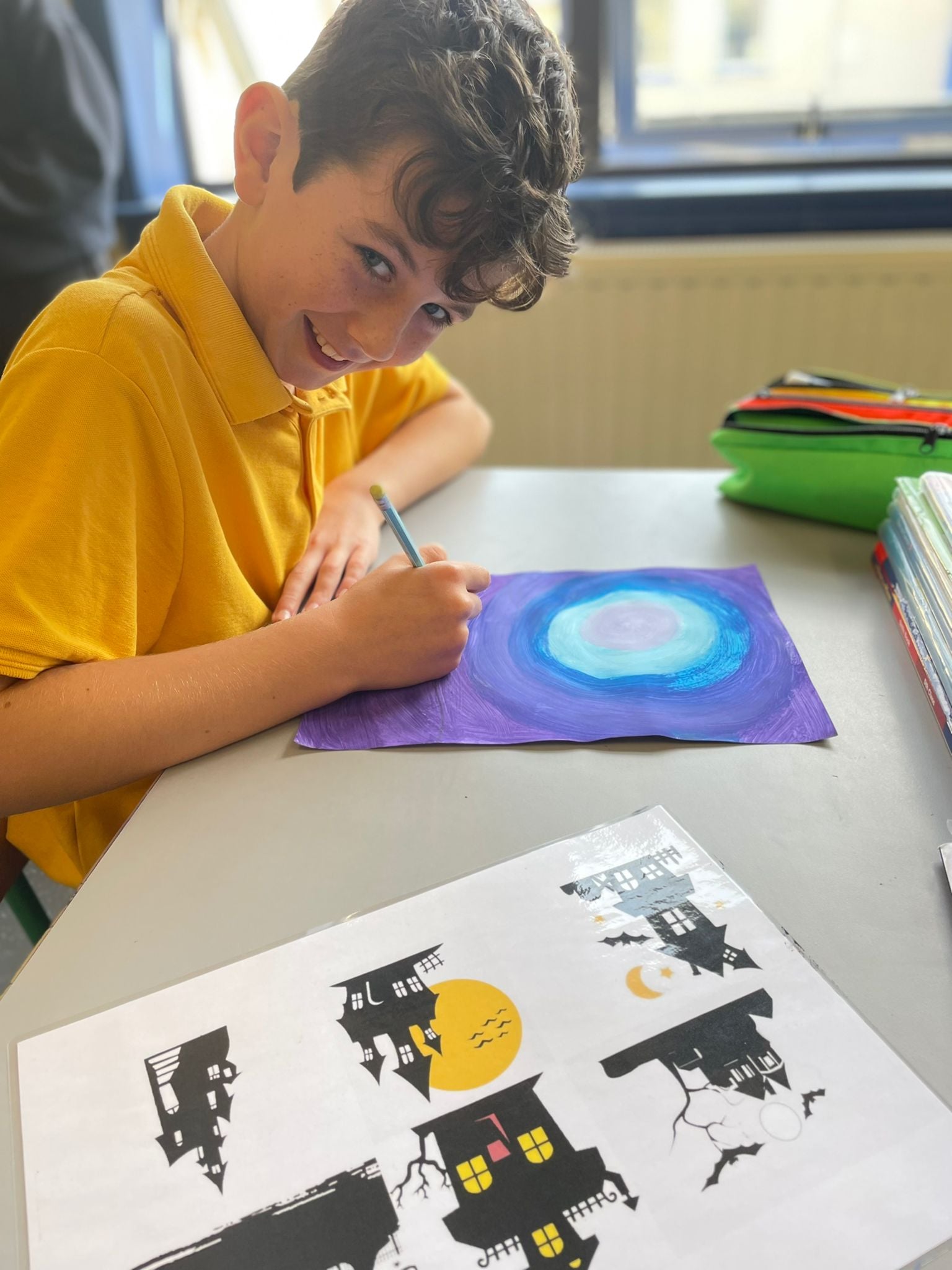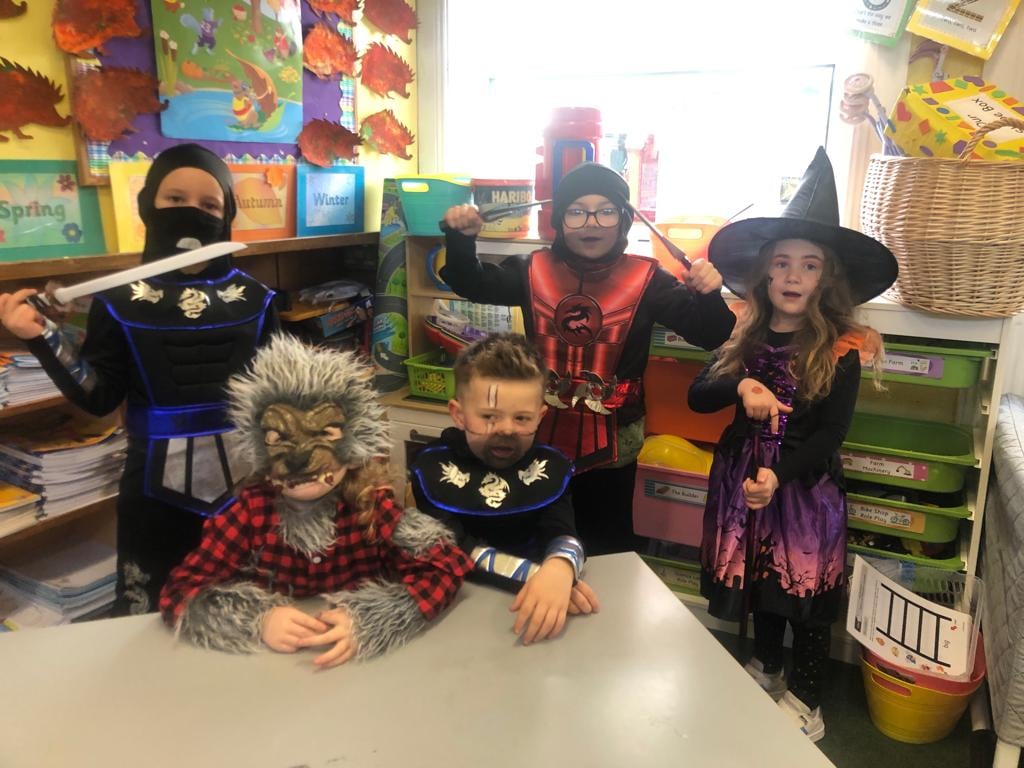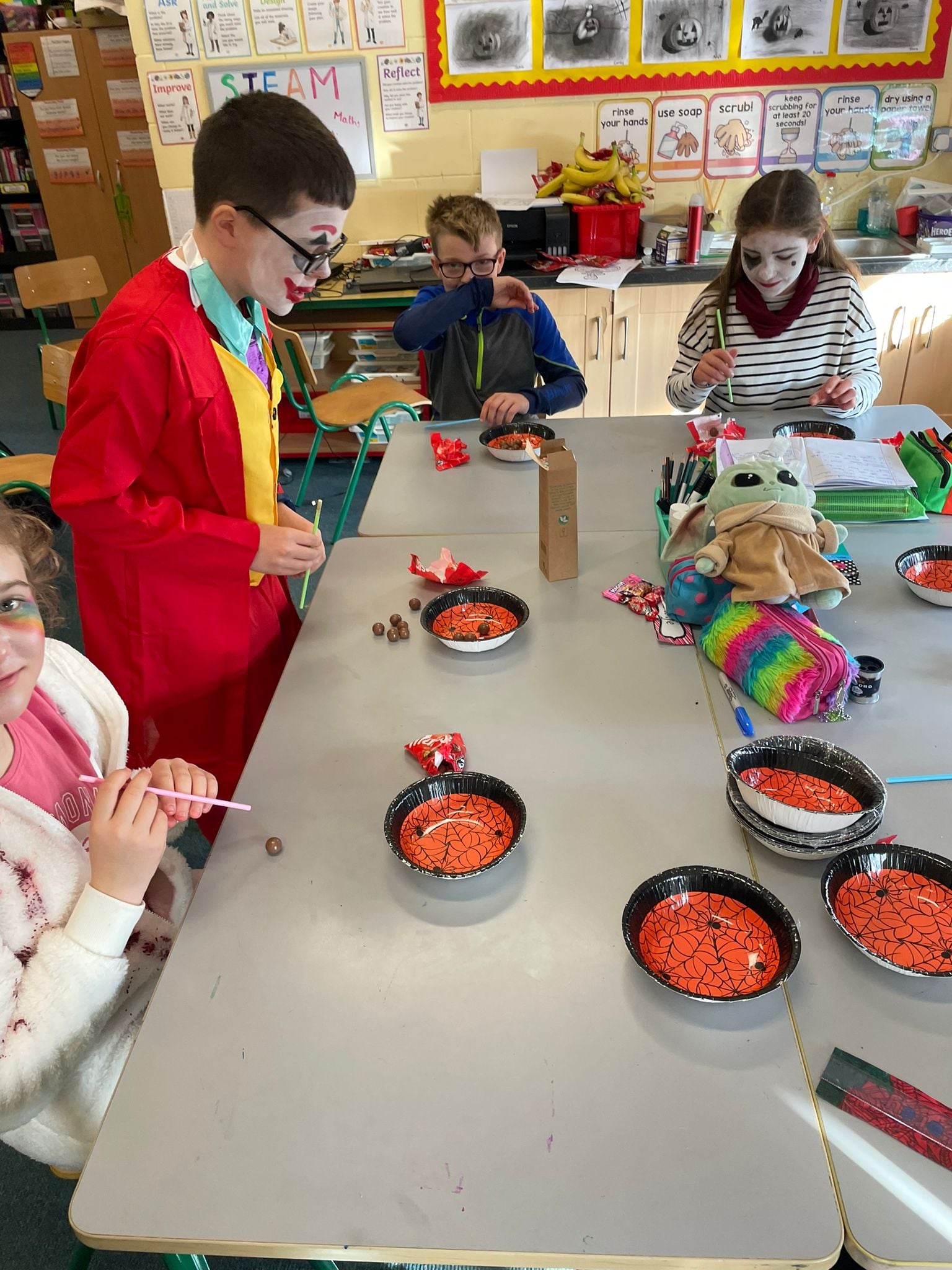 Erasmus+: our school has been taking part in the Erasmus+ European project. This involves our school linking up with other schools from around Europe to research certain projects and to experience what it is like for teachers and students in other countries. Sometimes it involves bringing our students abroad, and sometimes it is just the teachers. In this term, a delegation of 4 teachers from Corville travelled to The Netherlands the Erasmus+ project.
Hot Food: this year we have been very grateful for the new hot food lunches that we get to enjoy at lunch time. The students really look forward to their lunches every day. It means that no child will ever go hungry at our school. You order your food online and it gets delivered right to our classroom door.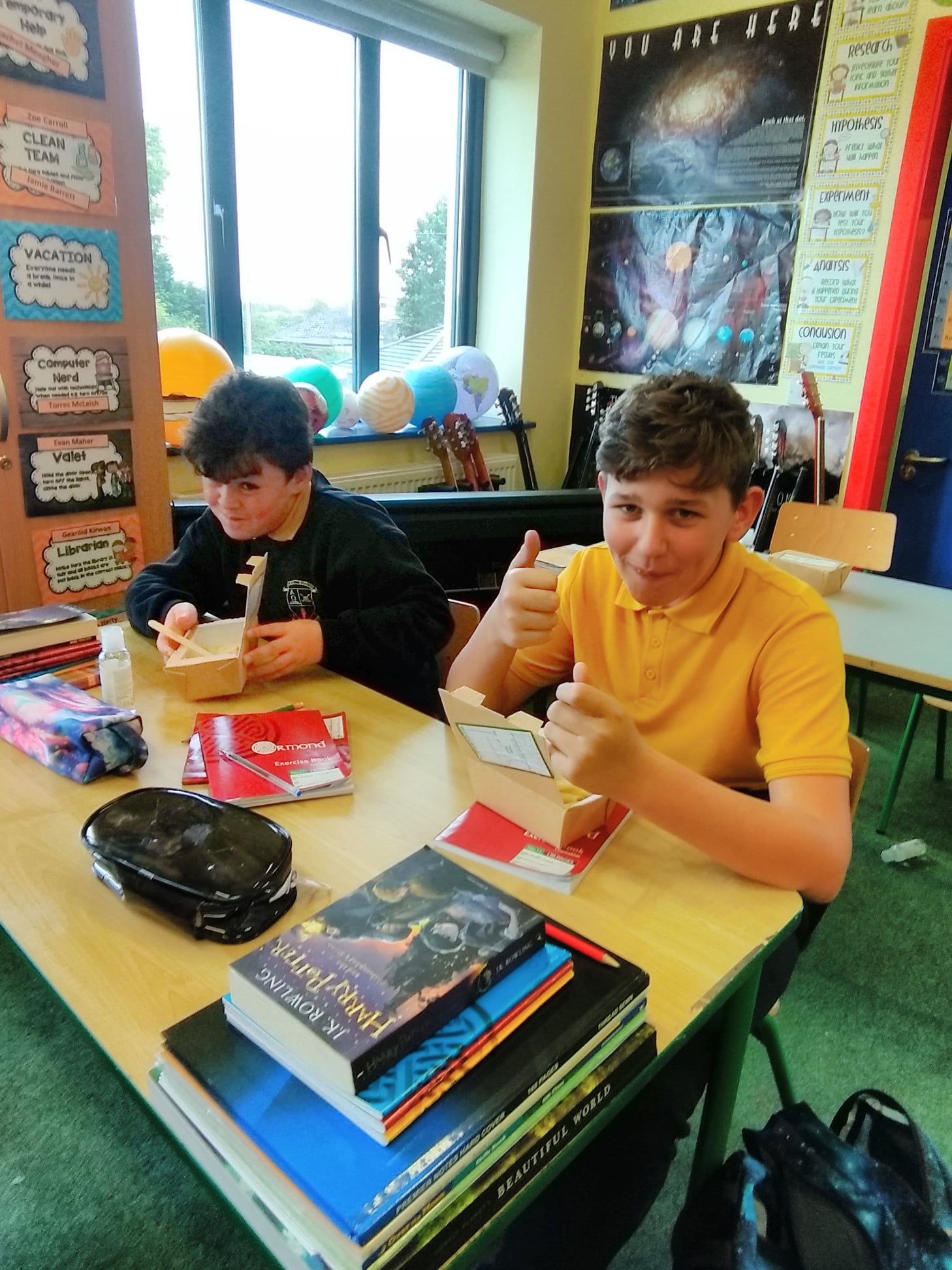 Extracurricular Activities: there might not be any competitions to go to but we are still acting as if they will be and proceeding with our extracurricular activities. So far this term there has been hurling, camogie, soccer, craft club, gardening club, lego club, chess club, choir, homework club and guitar lessons on offer. There really is something for everyone. The numbers in attendance have been huge and it shows that there is a great appetite for things to return to normal. Hopefully this happens early in 2022.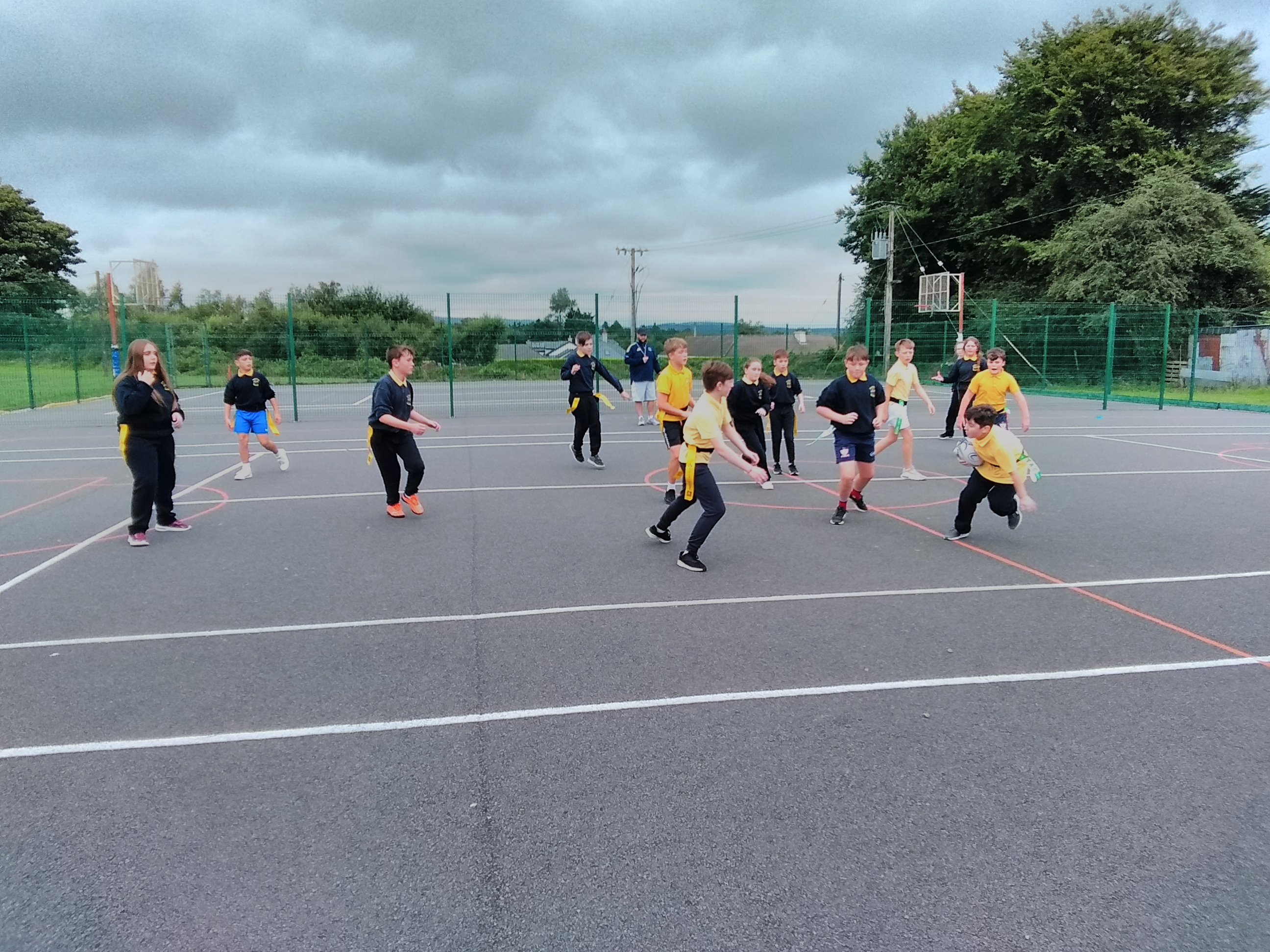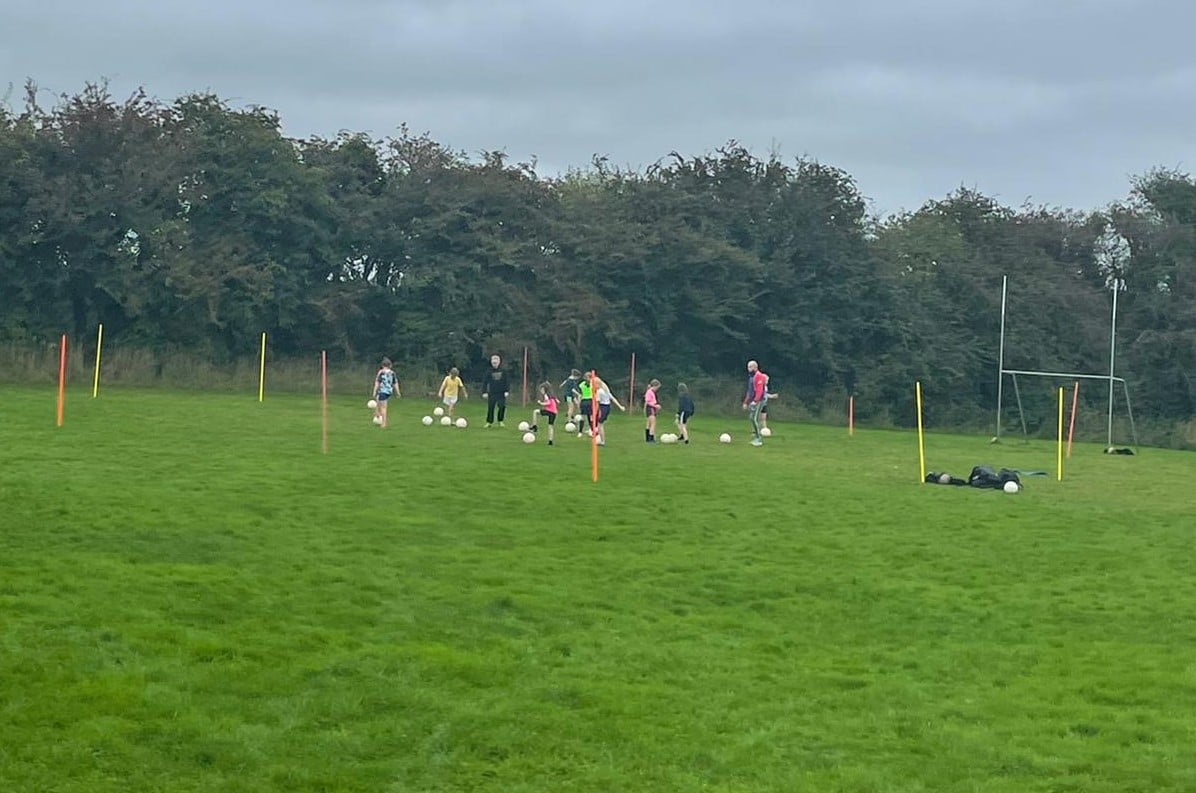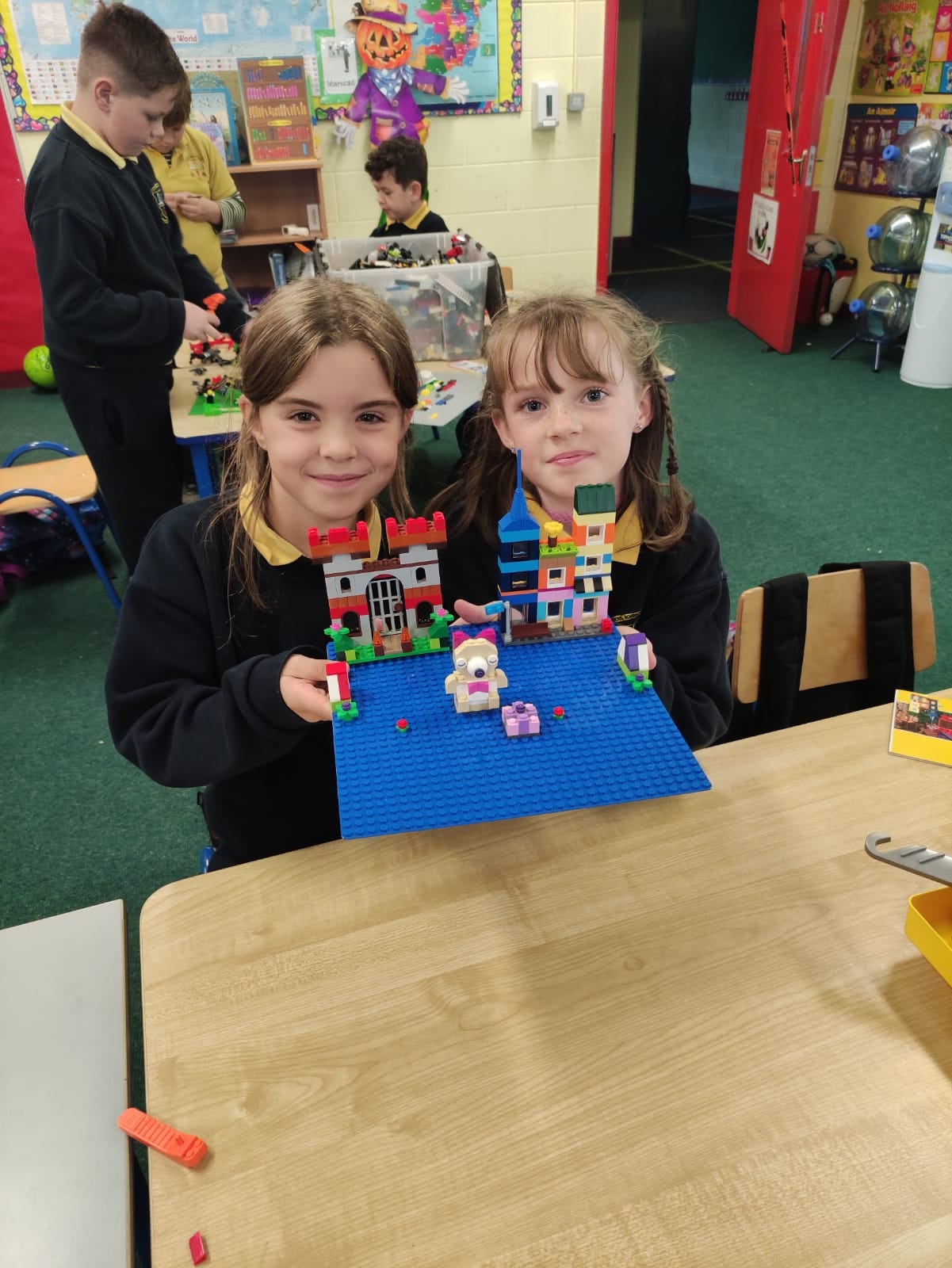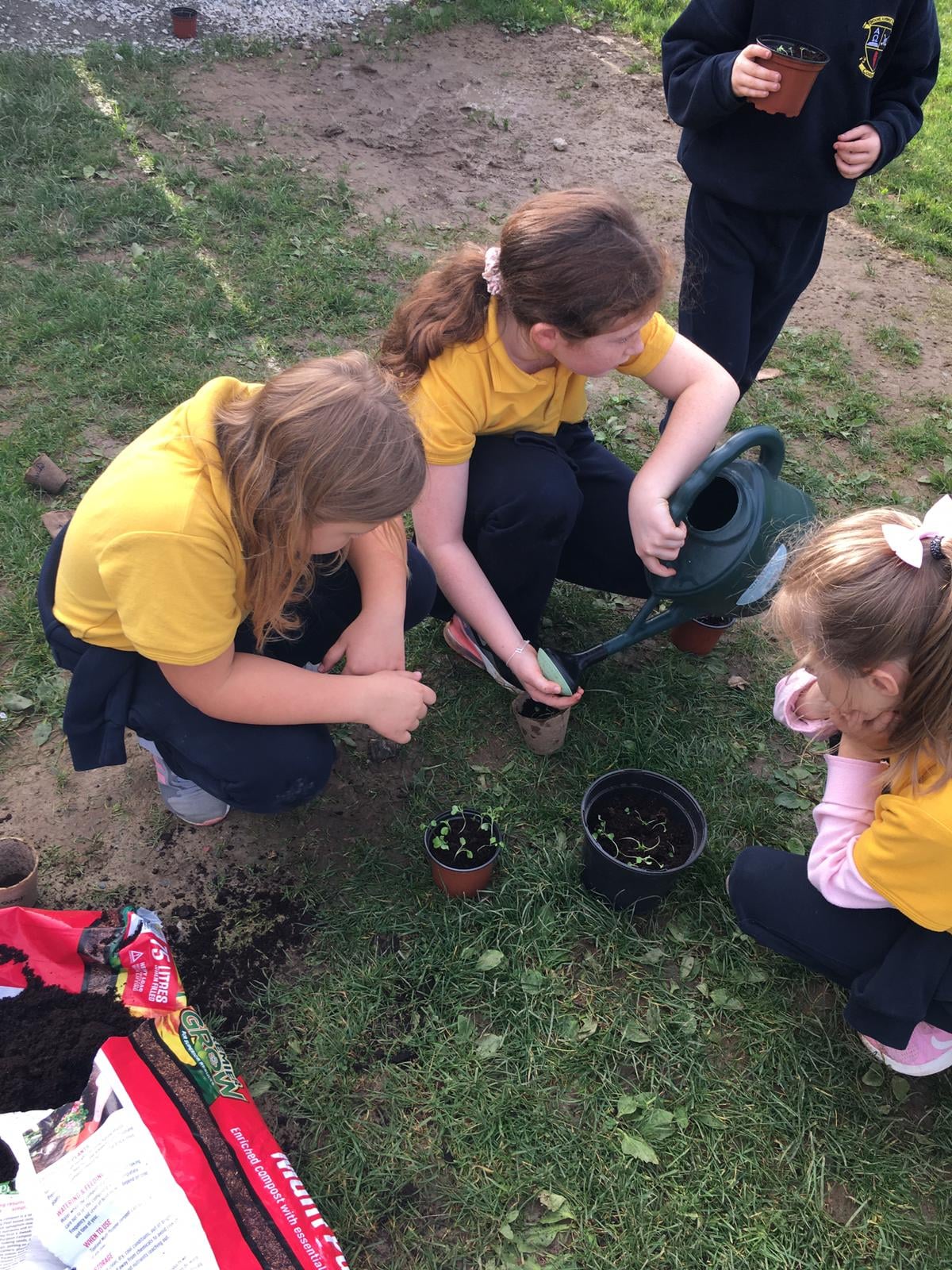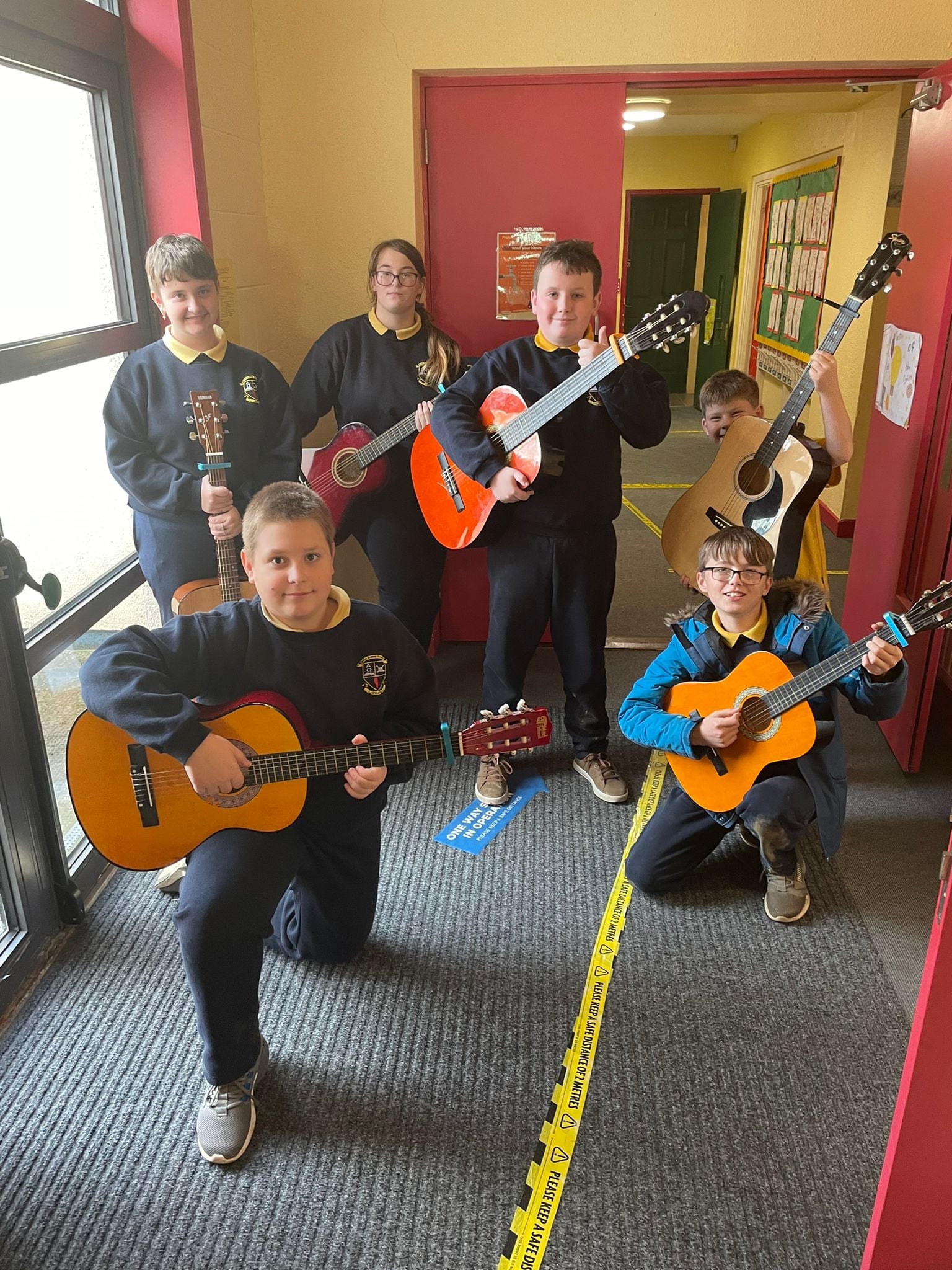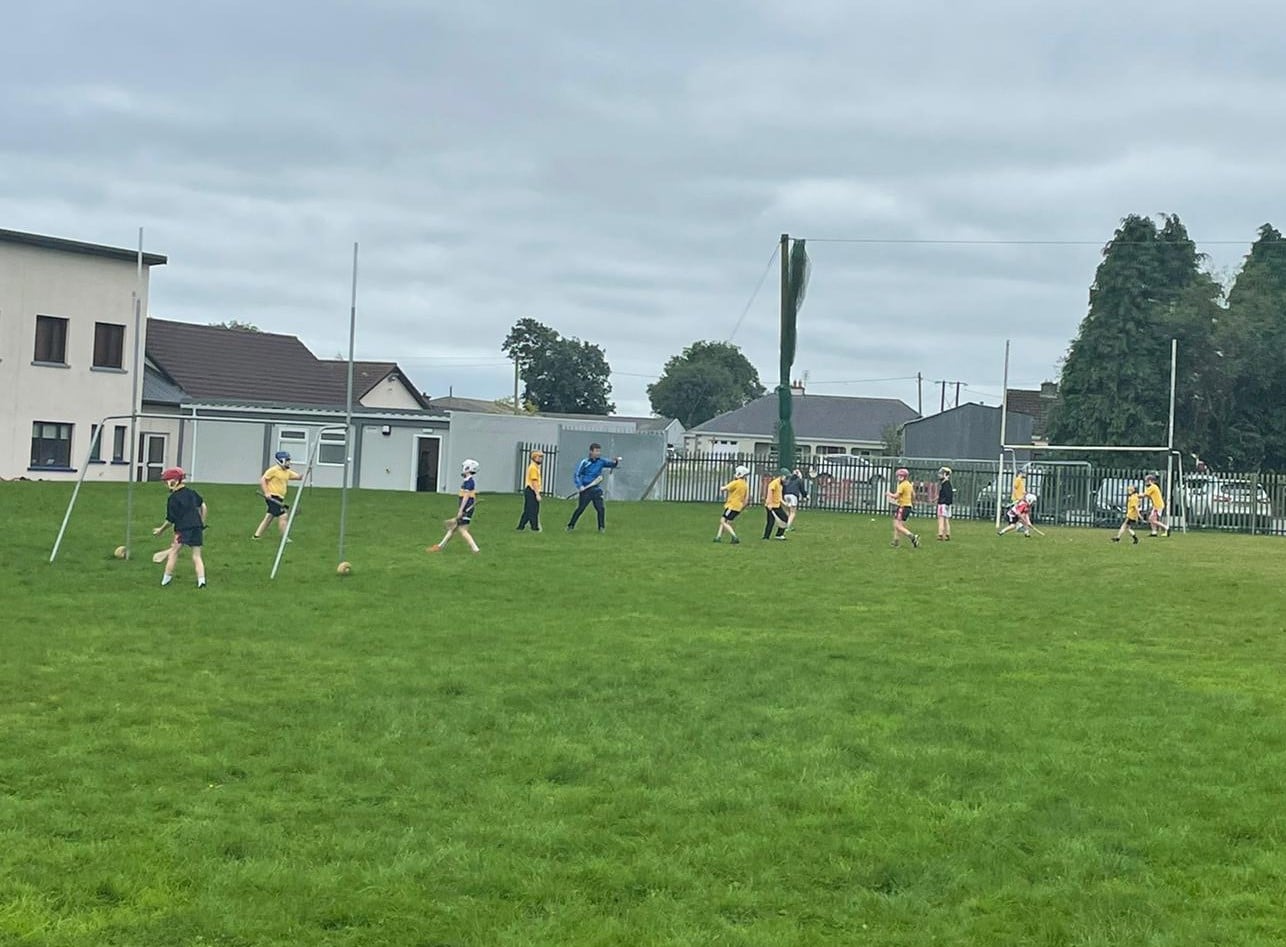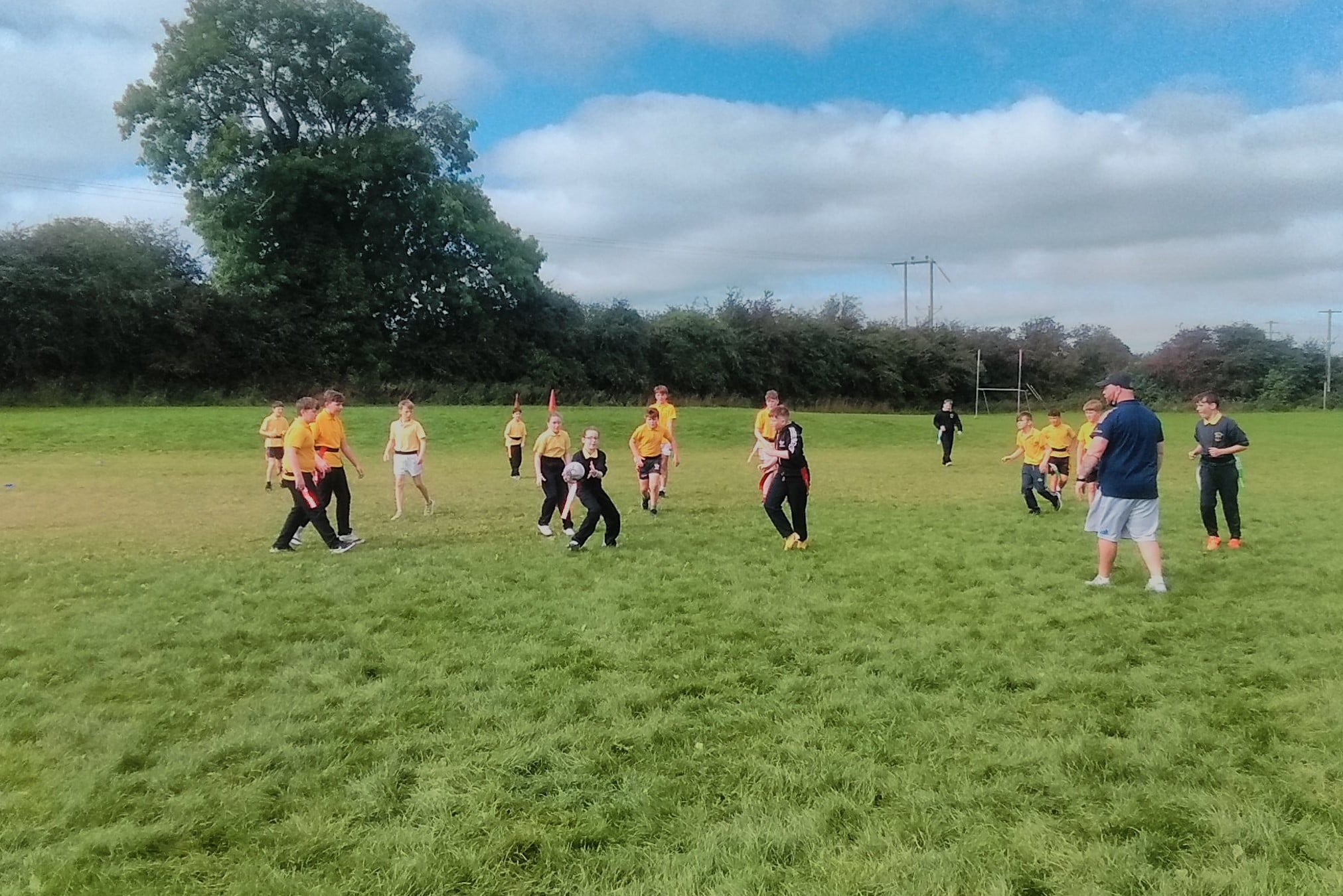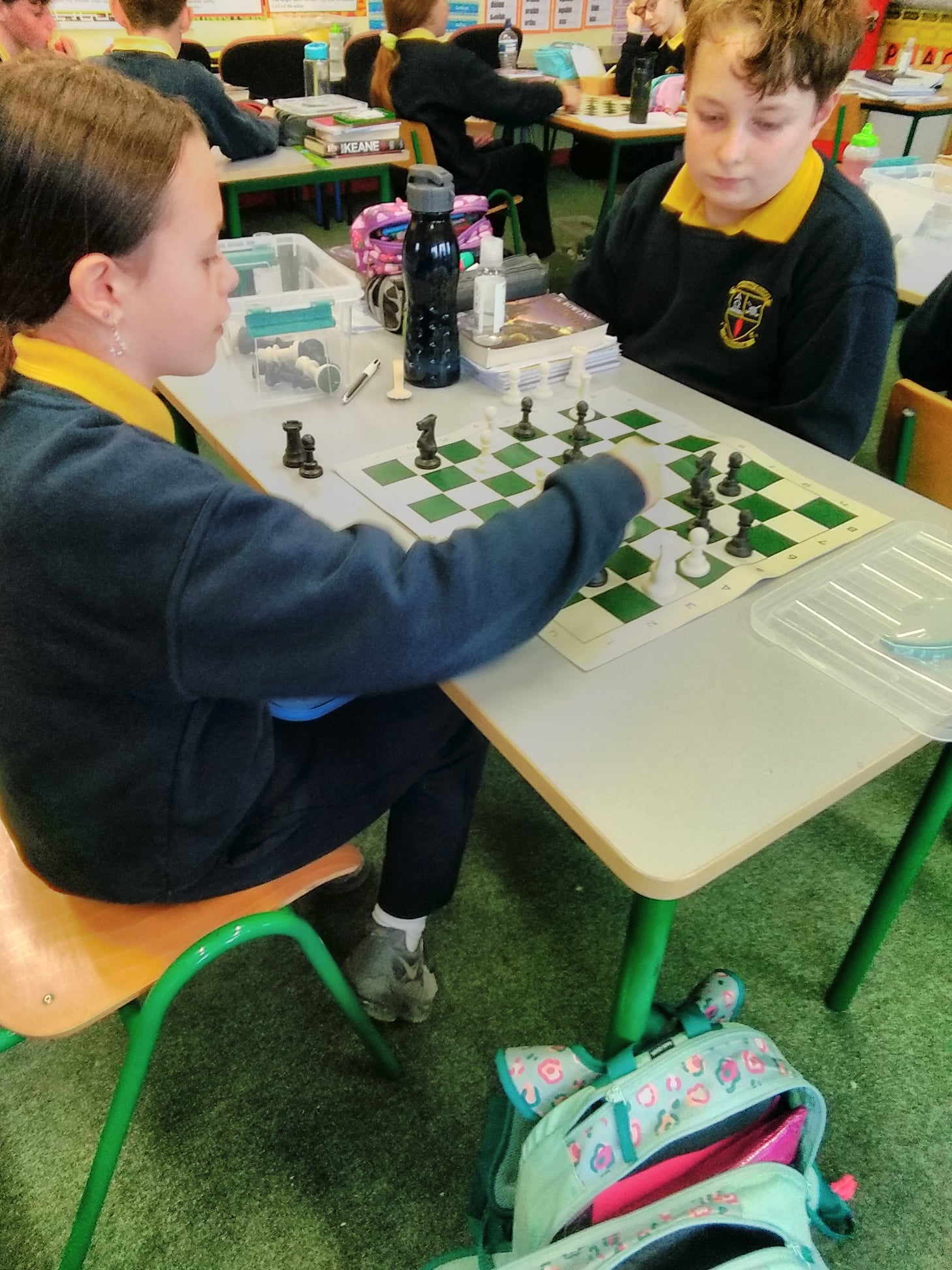 Students of the Week: each week, a student of the week is selected from each class. It is great to see the pride on the faces of the winners. They would have shown great manners and worked hard in the previous week. Don't worry if you haven't won it yet – your time will come!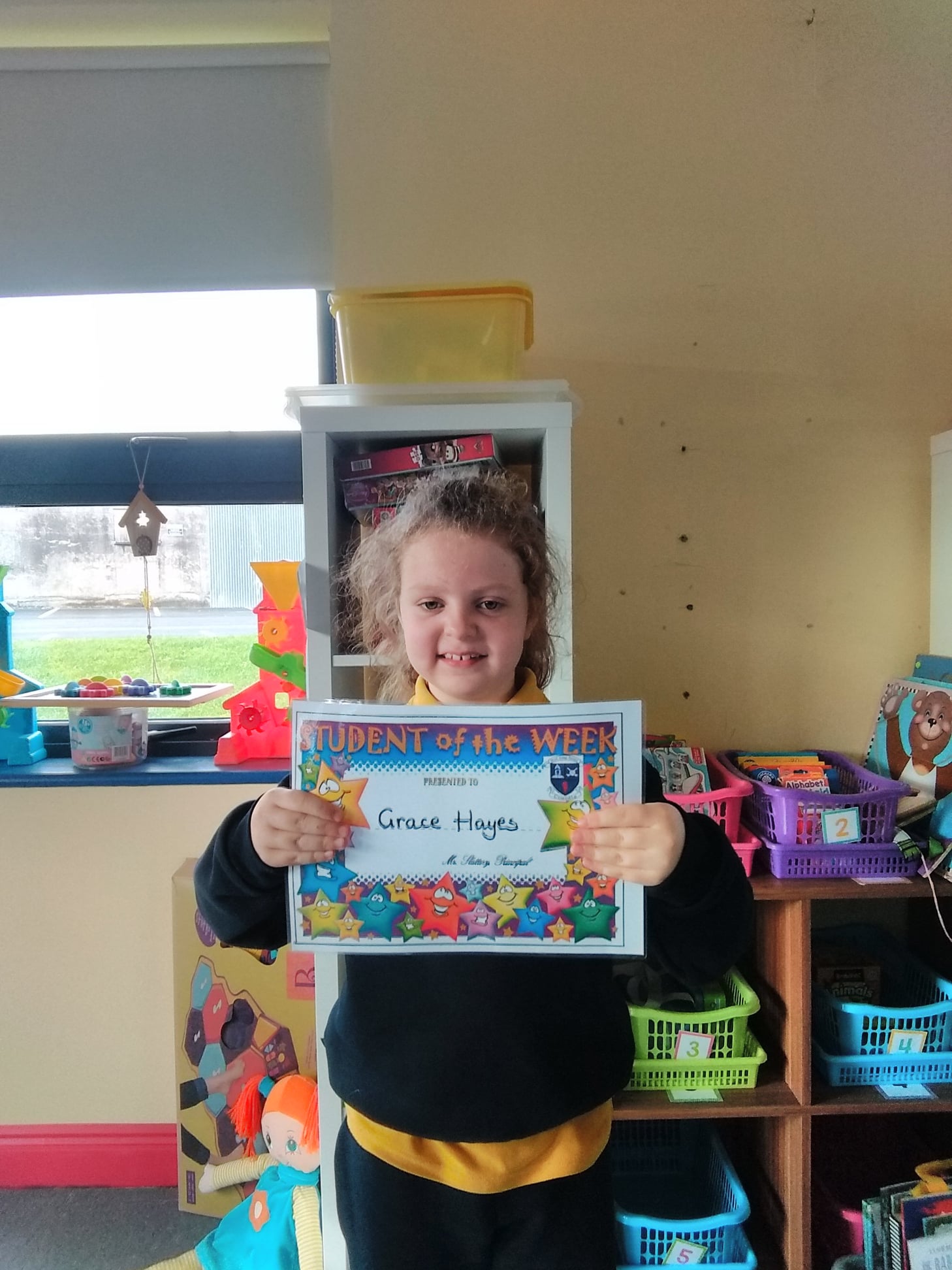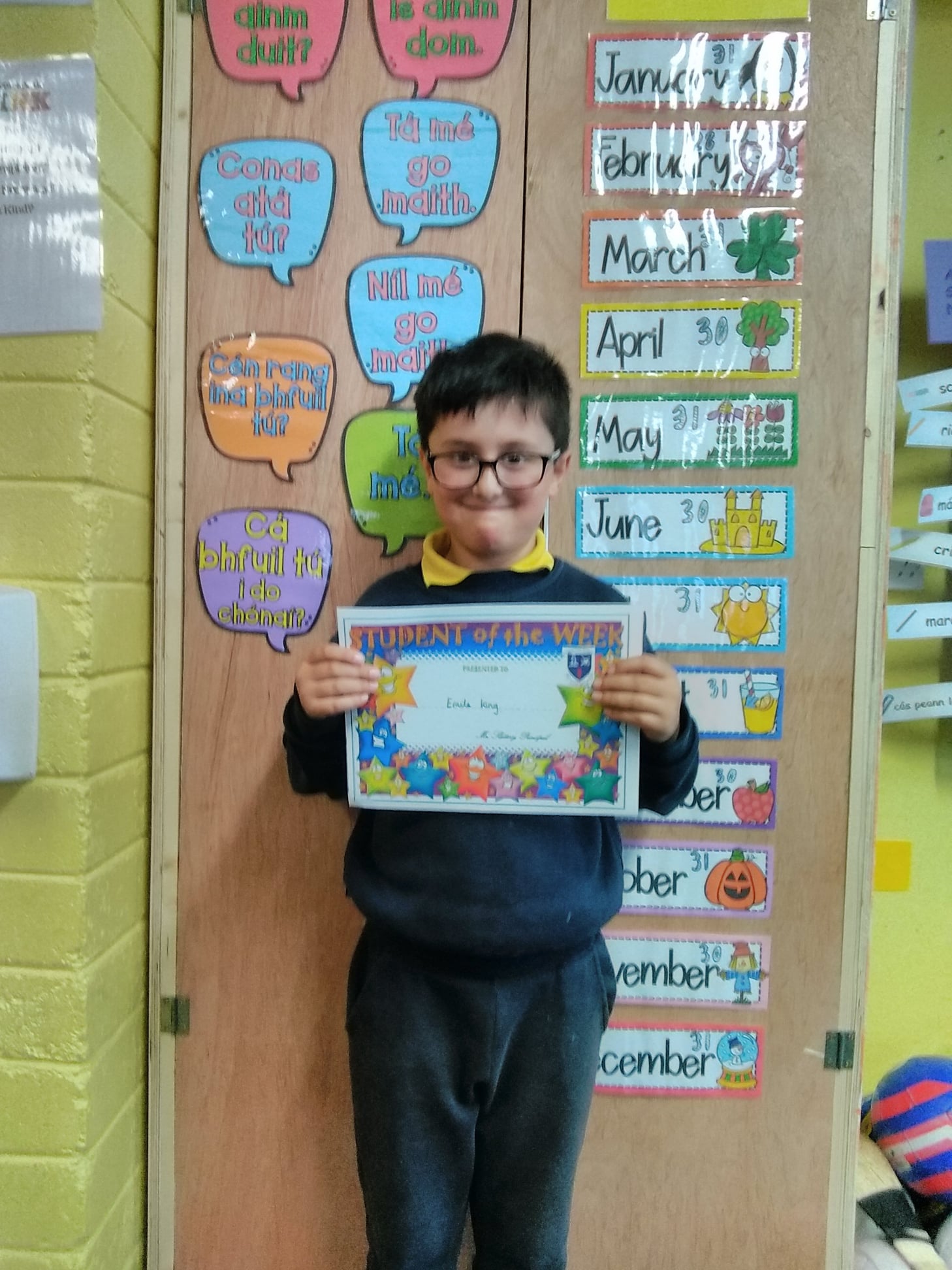 Success Outside of Corville: we always take delight in seeing our students and community doing well. We strongly encourage our students to support all the clubs in Roscrea and to represent our community with pride. As a school we would like to say well done to all the teams and coaches around Roscrea who work very hard with our students every week. Together, we can really make a difference.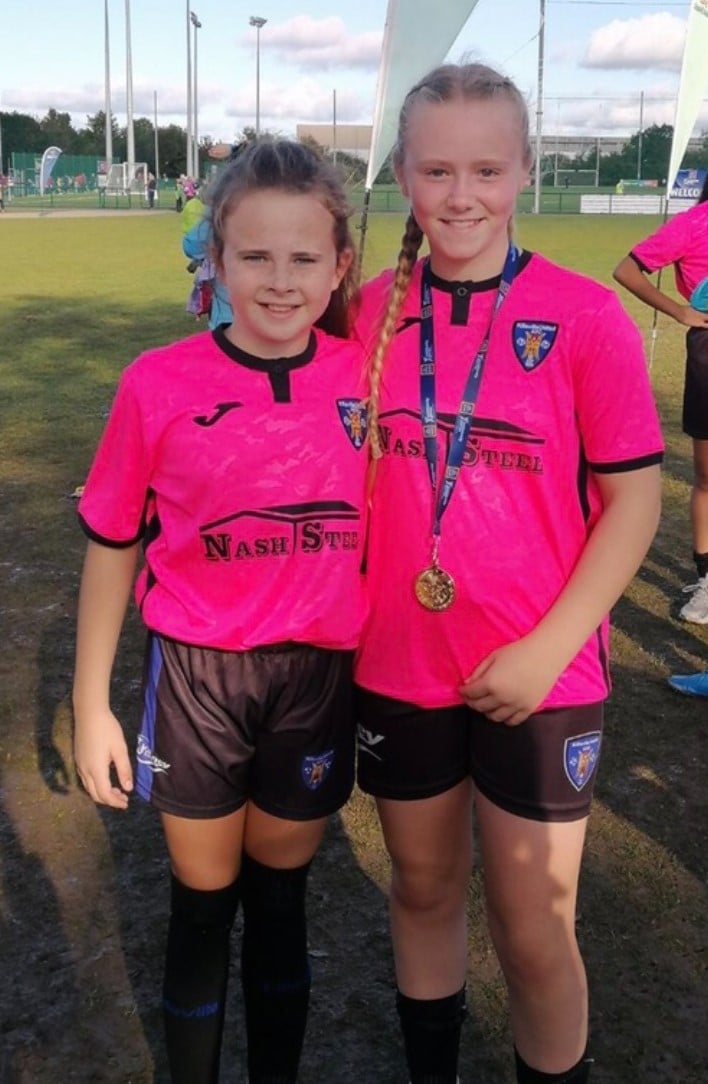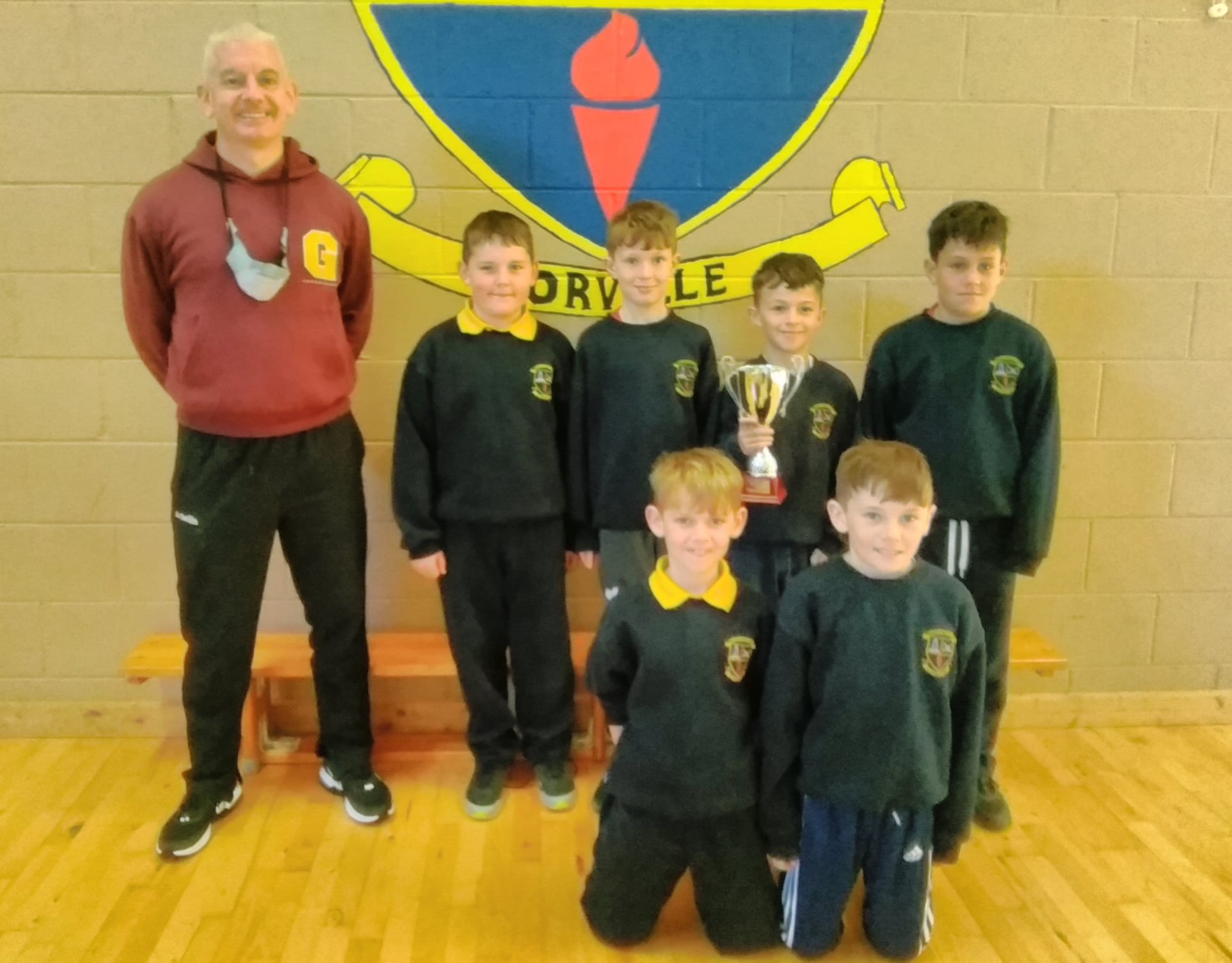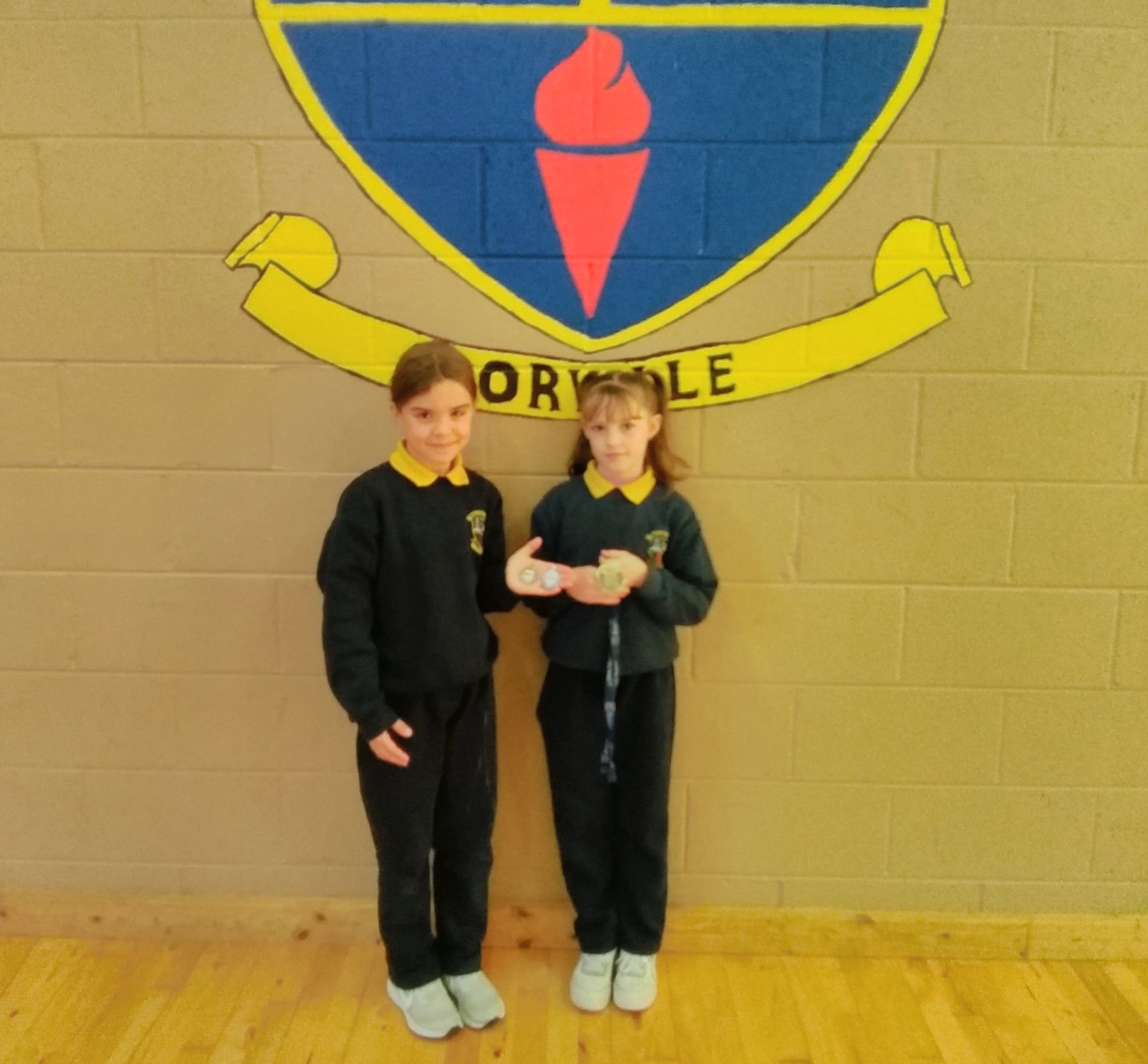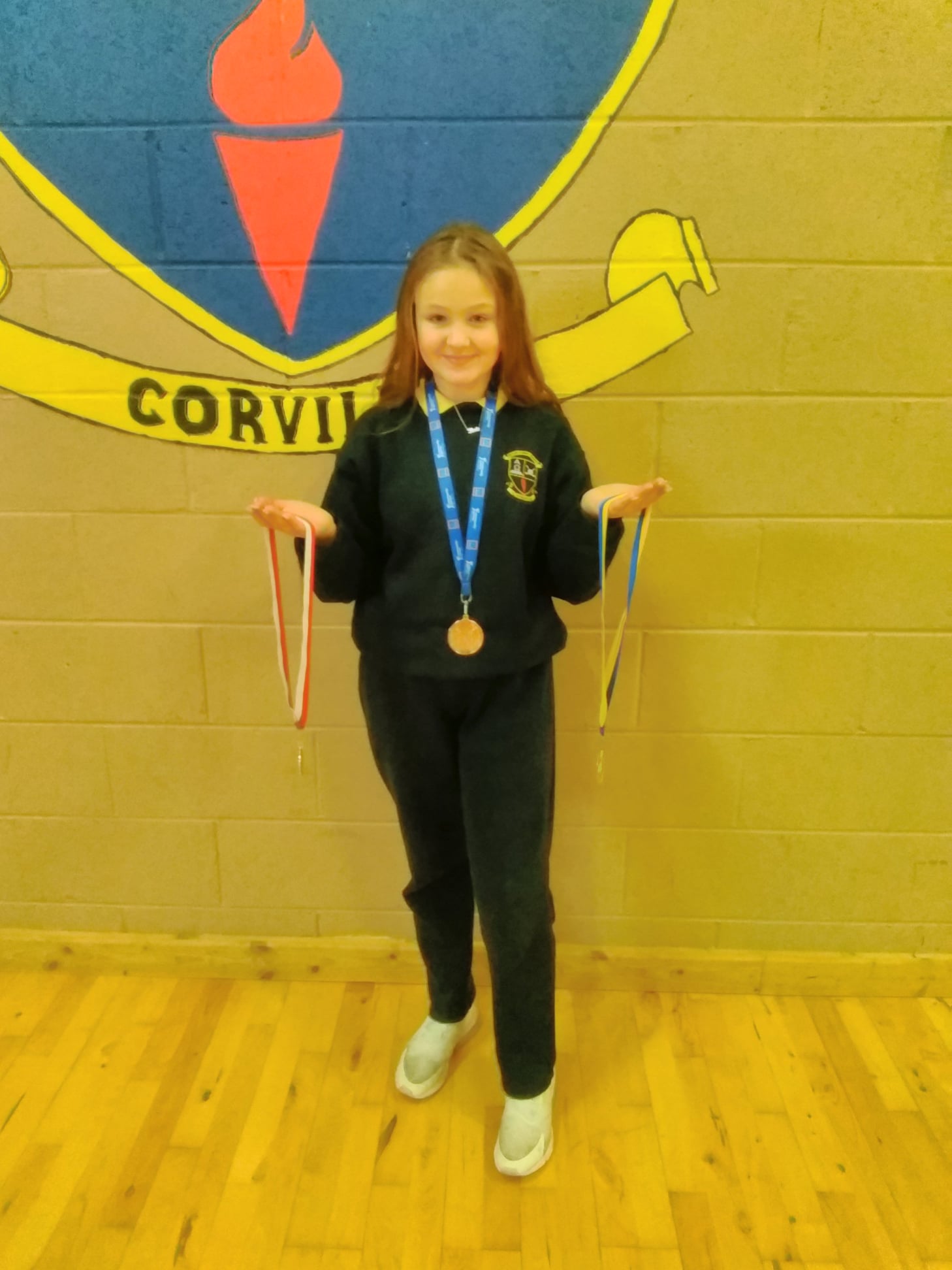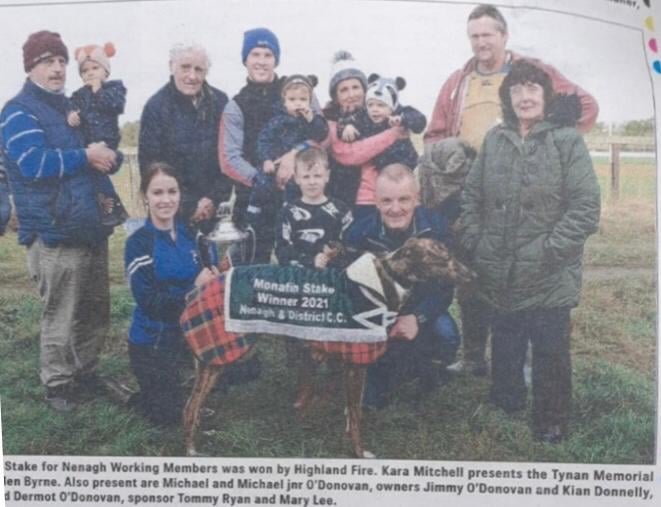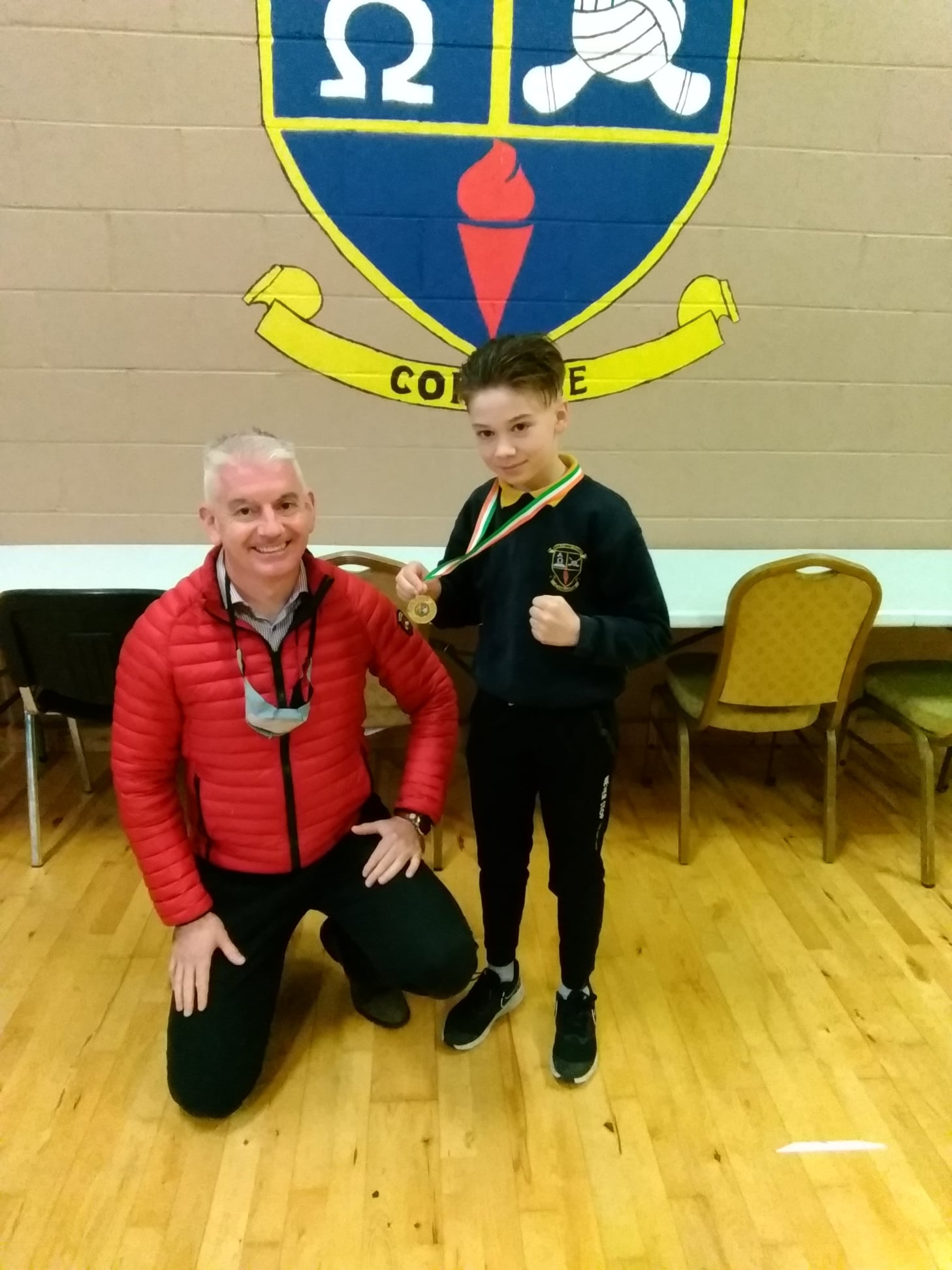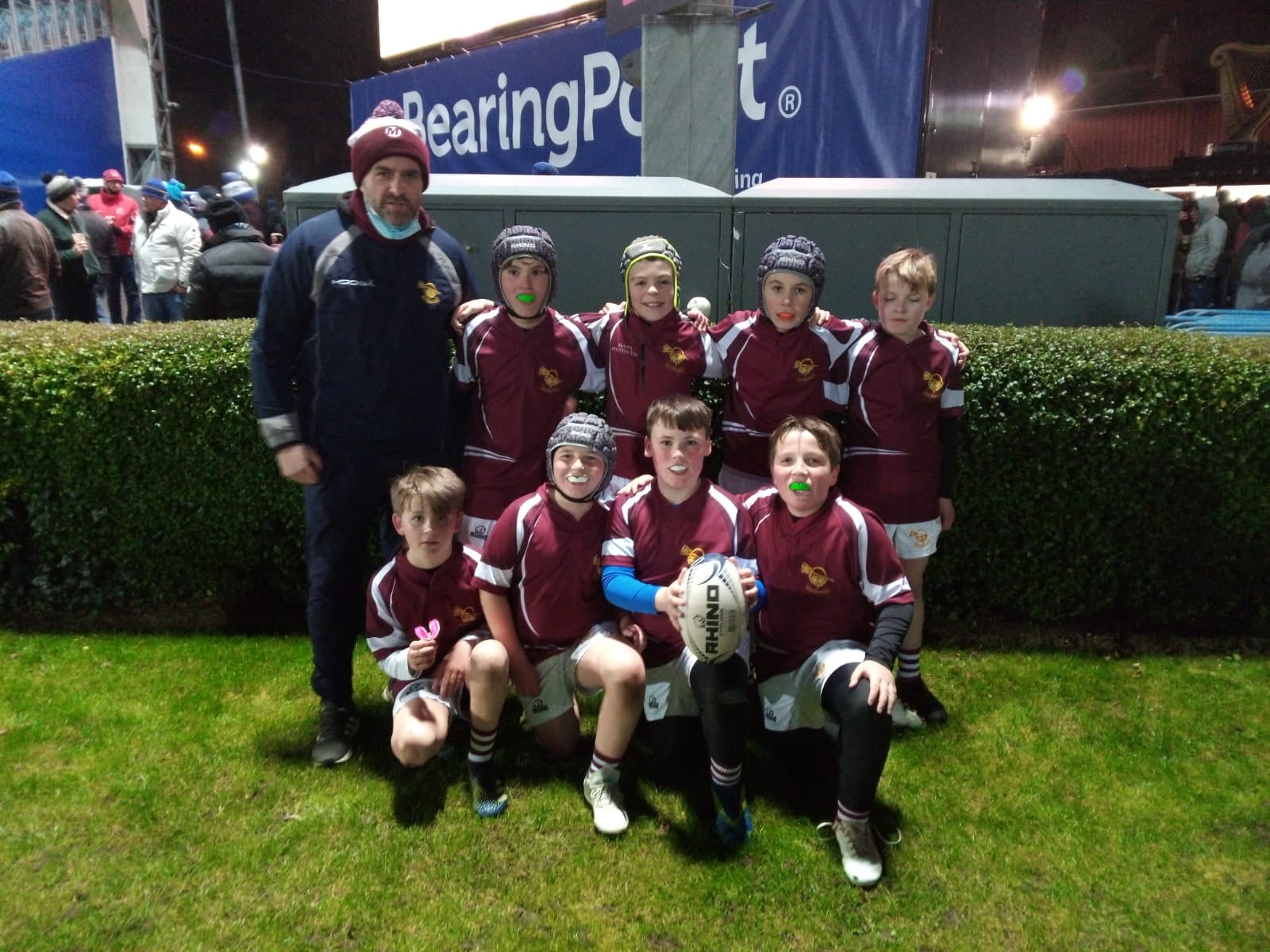 6th Class Blog: Students from 6th class get an opportunity to create their own class blog on our school website. This blog details the various activities the class engages in. Two students each week are selected to update the blog and take photographs. The students learn important skills such as photography, editing, formatting, website updating etc. This year, they have called their blog – The Big Blog. You can view their updates on our website at the following link: http://www.corvillens.com/category/6th-class-blog/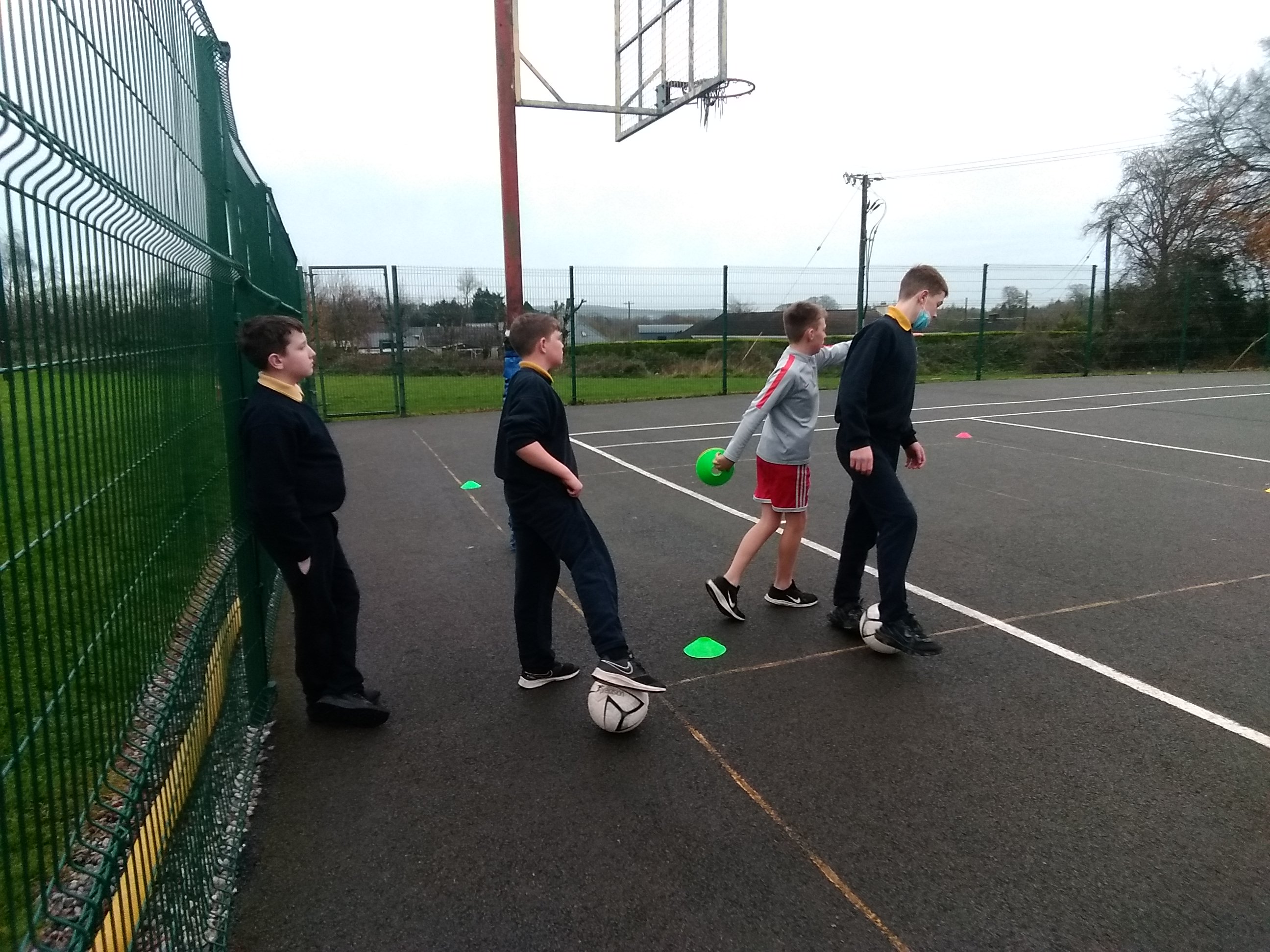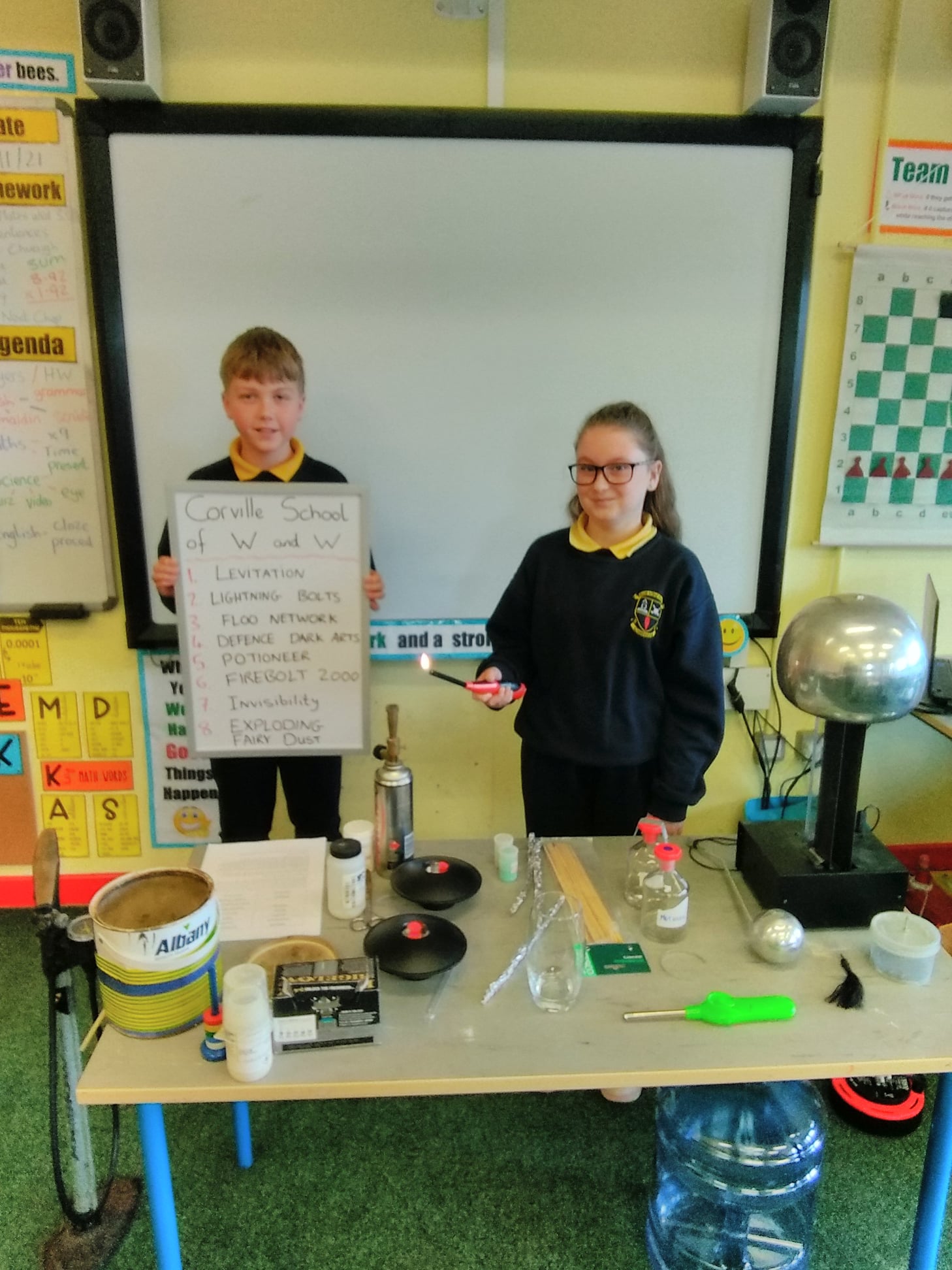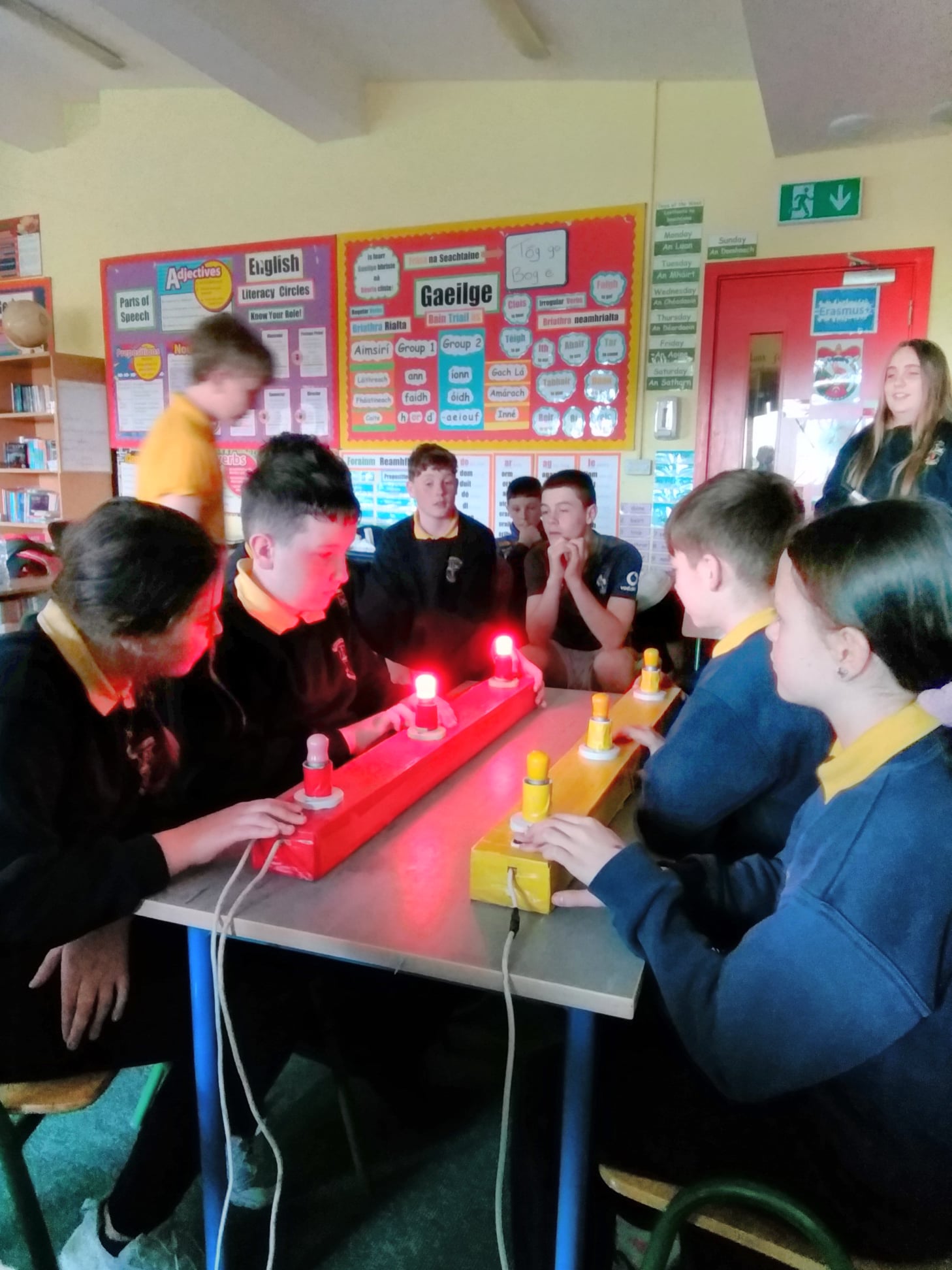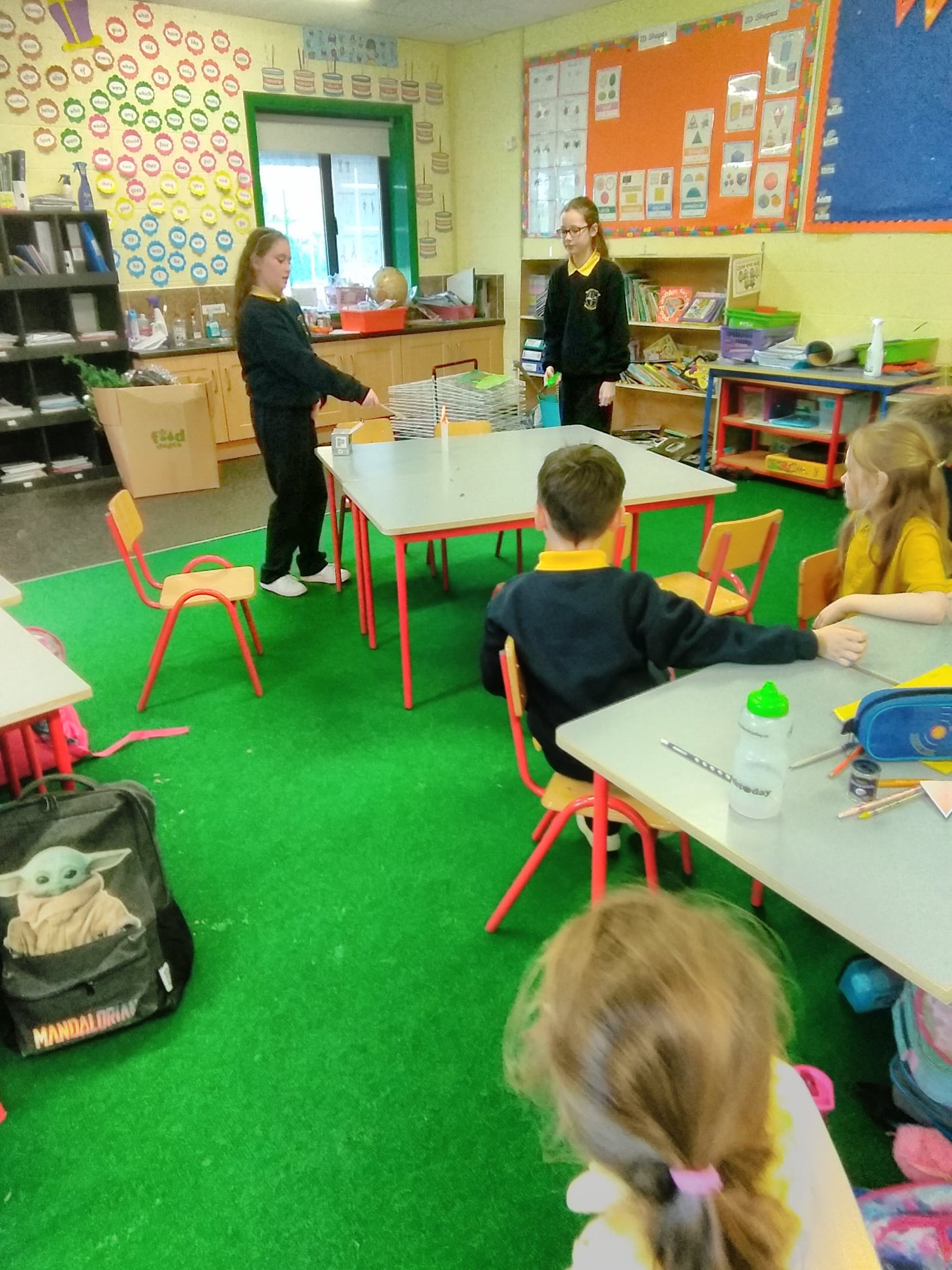 ---
Tús maith leath na hoibre
A good start is half the work, so they say. Here at Corville we got back into the swing of things very quickly and we are doing some great work. All our students have settled into their new classrooms well and they are working hard. If they work hard good things will happen. Those good things are about to kick off this week with the restarting of many of the extra-curricular activities the school is well known for providing. This week we have hurling, camogie, soccer, tennis, rugby, guitar, homework clubs, Lego and chess clubs starting. We urge all our students to get involved and embrace the positive school spirit.
Facebook: we would like to direct you towards our Facebook page for more regular updates and photos from the school. It is the best way to keep in touch with what is going on. You can visit our Facebook page here and give us a Like!
First Holy Communion: Congrats to all the boys and girls from last year's 2nd class (now in 3rd class) who finally got to make their First Holy Communion today. We hope you all had a super day. Thanks also to everyone involved in making this day a big success.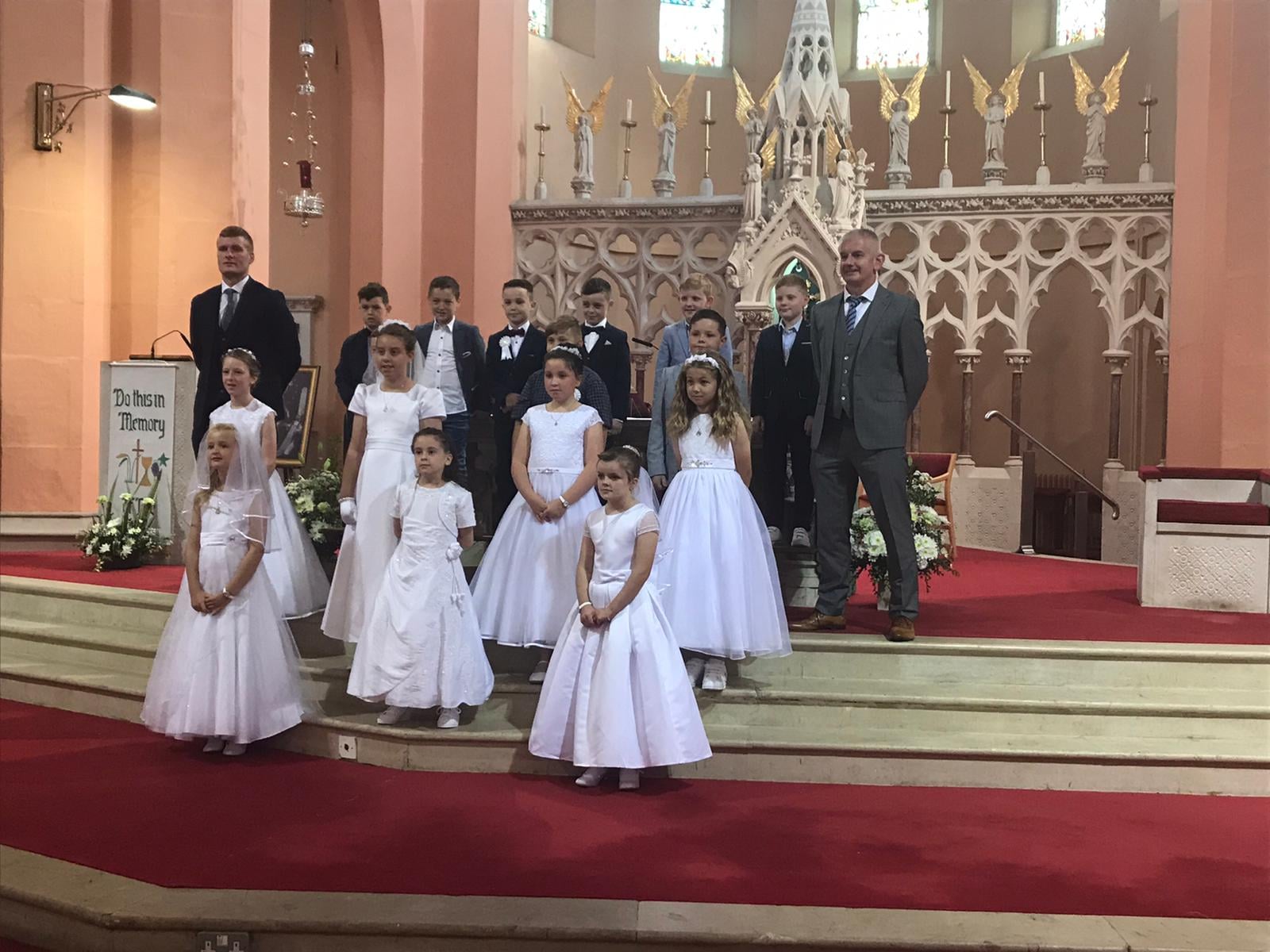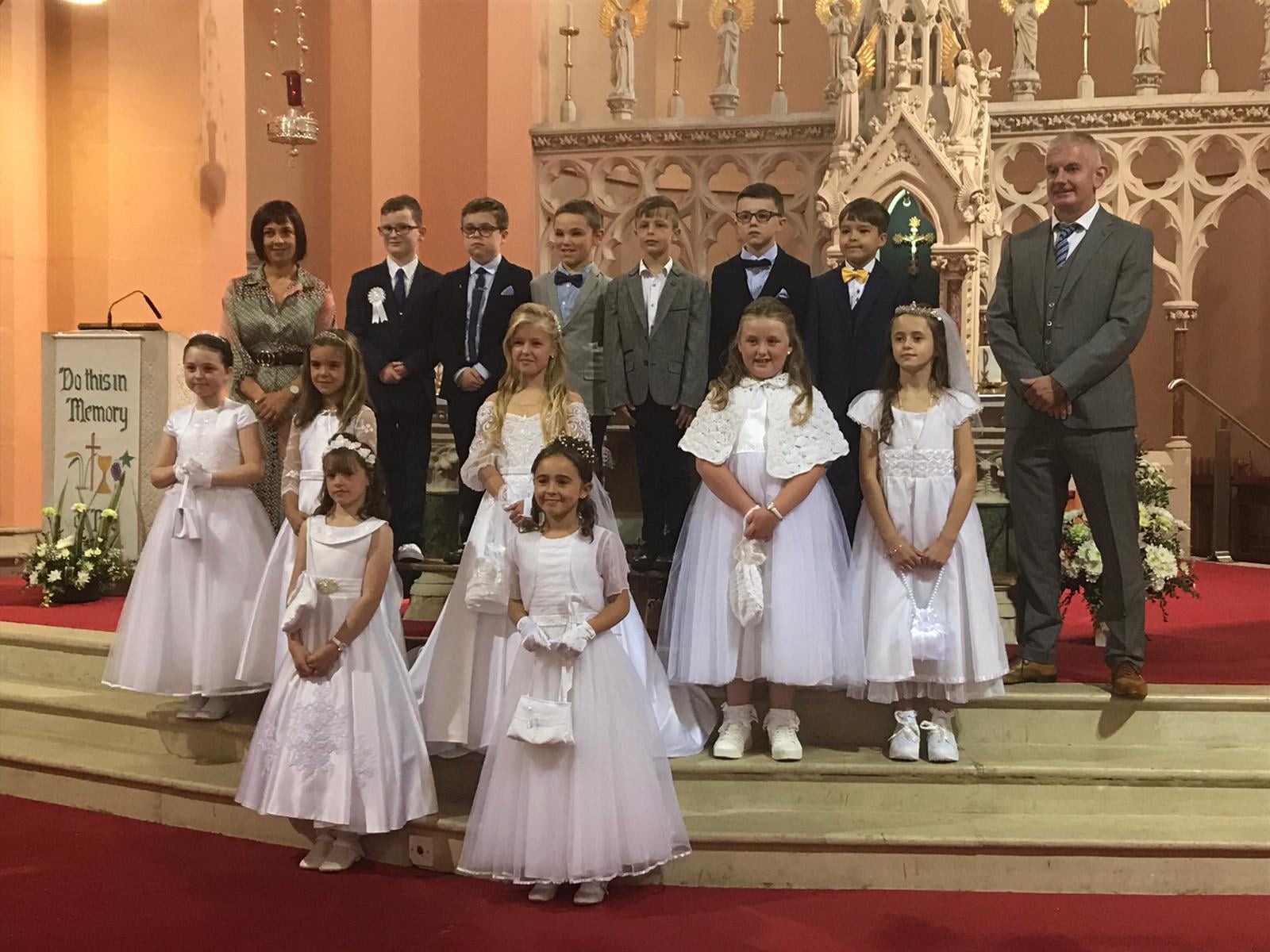 New 6th Class Blog: we have a new class taking up the challenge of updating the 6th class blog. They have named their new blog – 'Big Blog' and they hope to have weekly updates from their classroom. You can check out their new blog >> here . One of their first updates was the 'Whoosh experiment' conducted in the class to show jet propulsion. This is always an exciting one!
Photos from the first few weeks: we have thrown together a few photos from the various classes below. You can find more on our Facebook page. You can see various class selfies, Maths Stations, Peacock Art, Ultimate Frisbee,Tag Rugby, Lego, Bee hives, art pieces, nature trail, Communion Art, a Half Self Portrait for Art, Tie Dye T-shirts, GoNoodle, a paper chain Stem challenge and house construction using lollipop sticks. We also have photos from the recent Communion and some of our recent Students of the Week.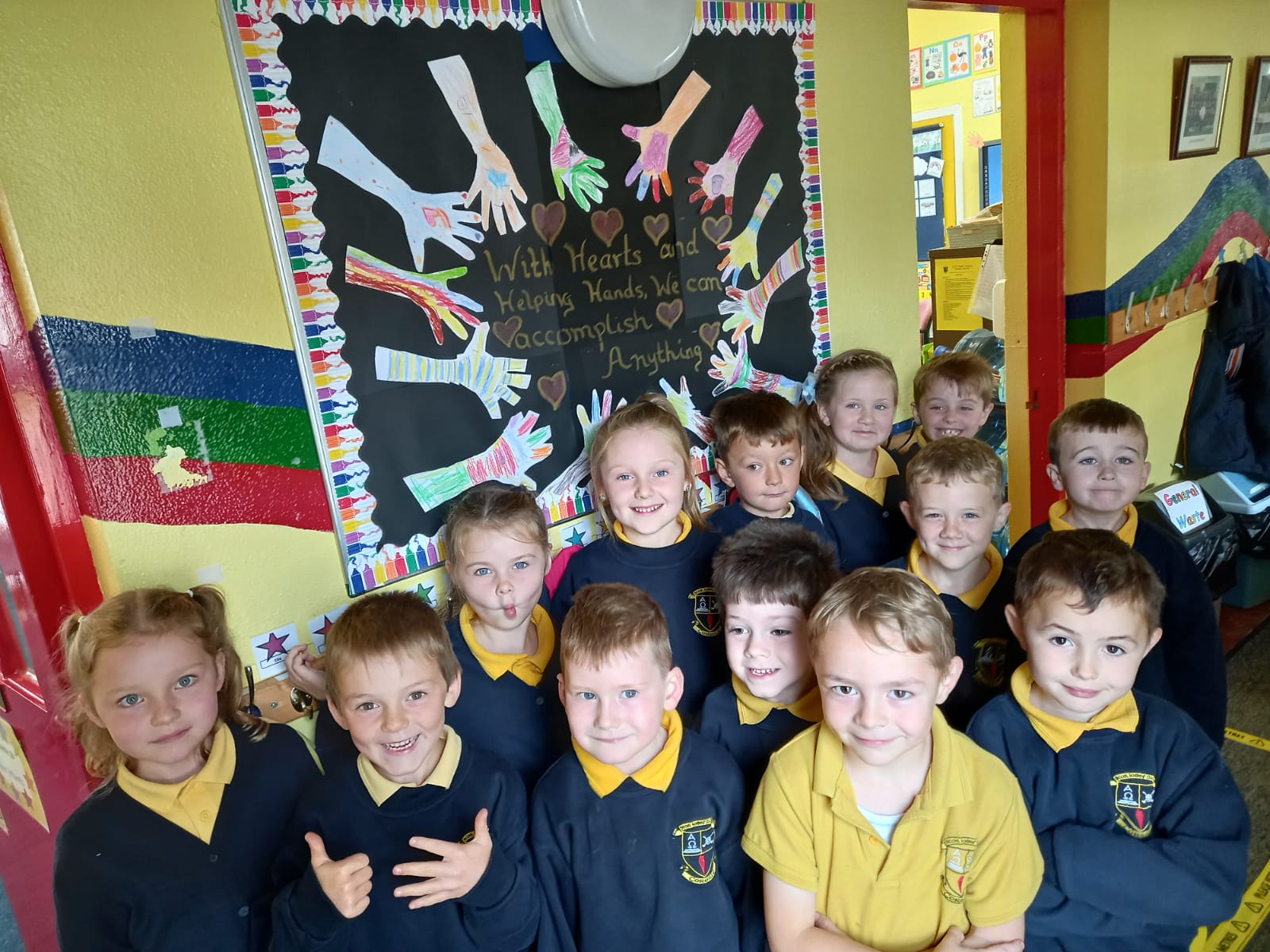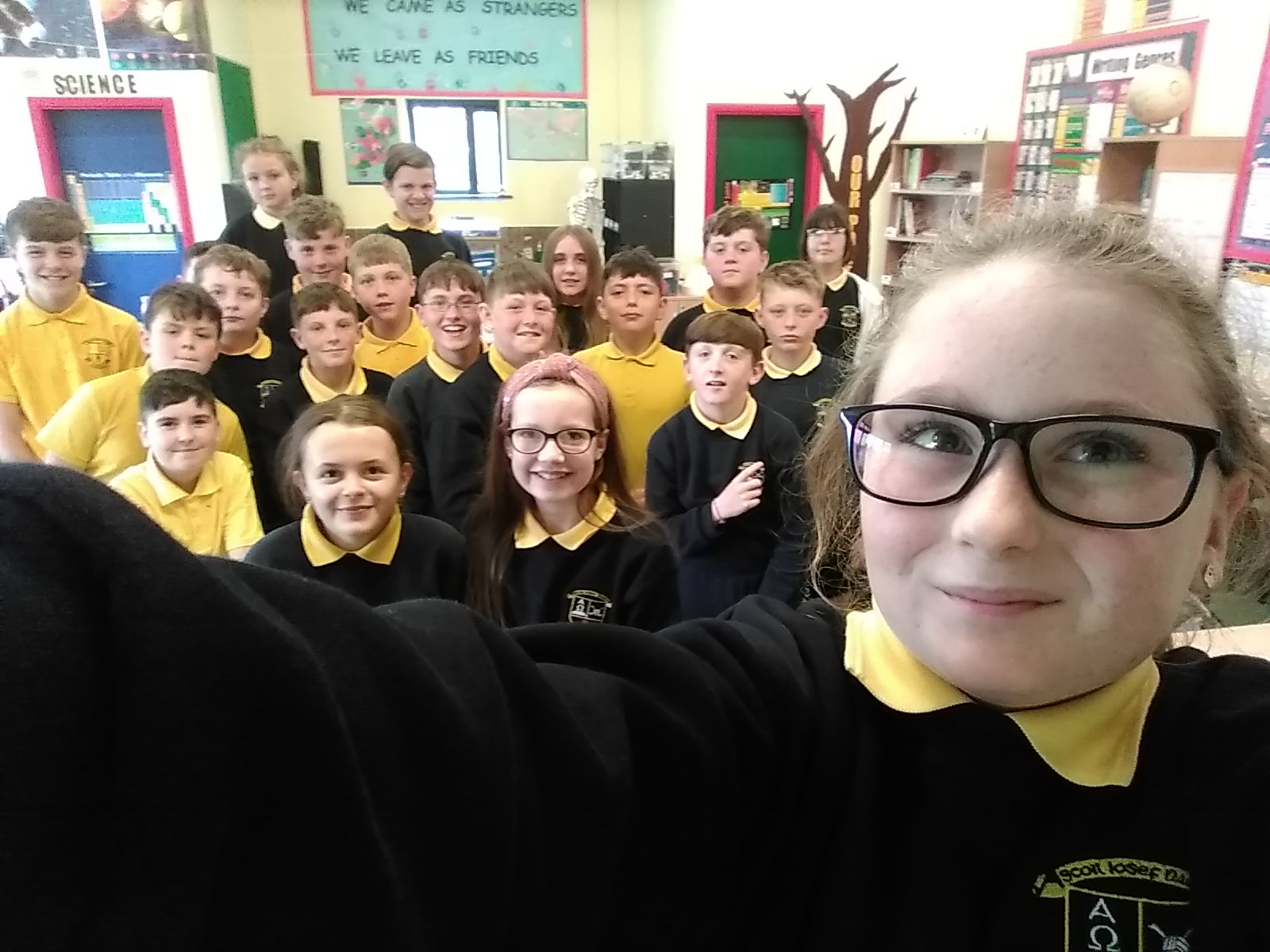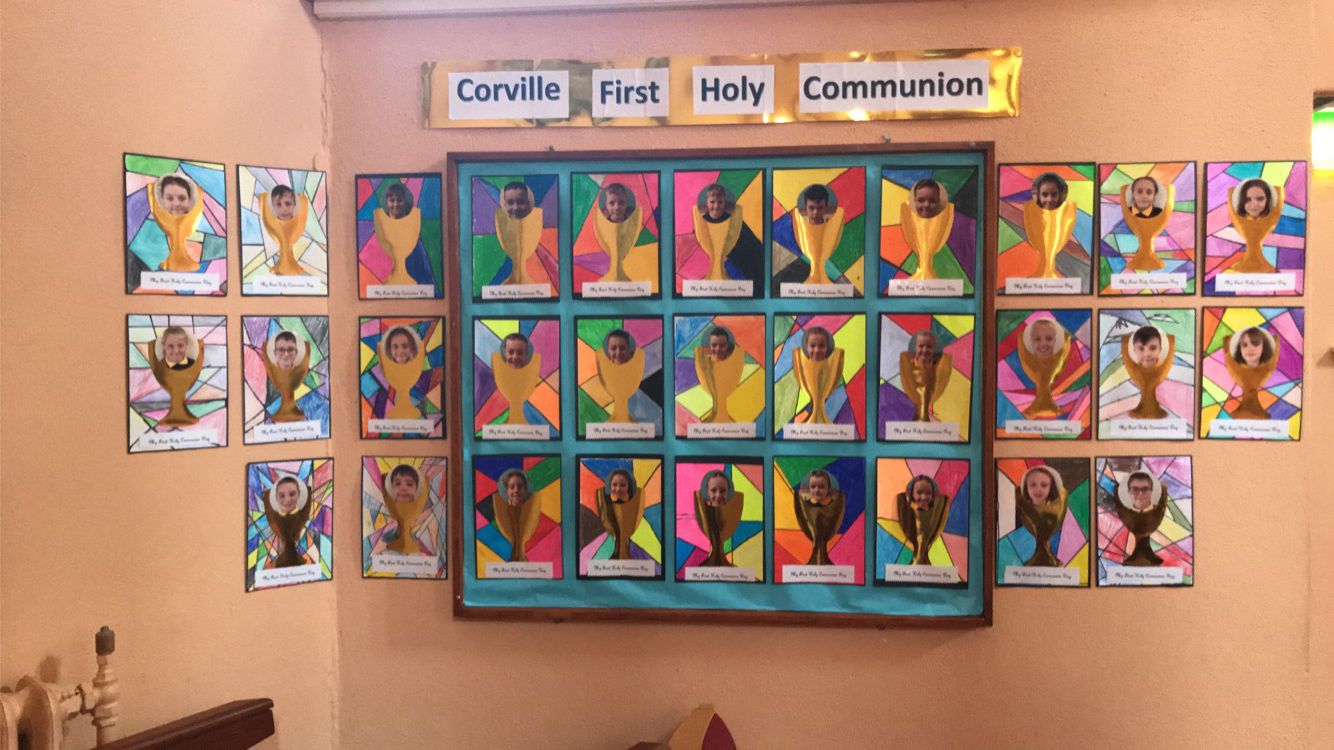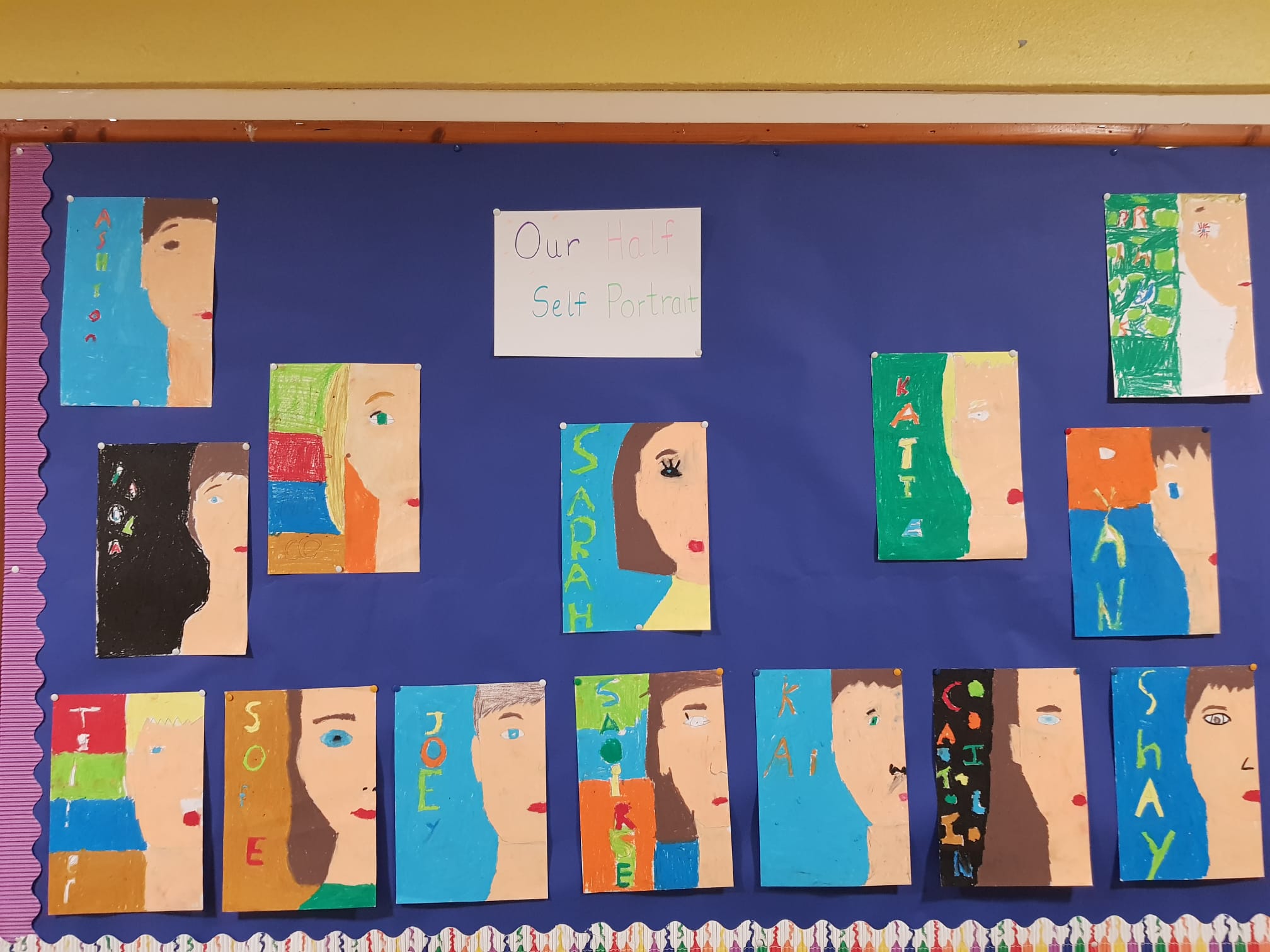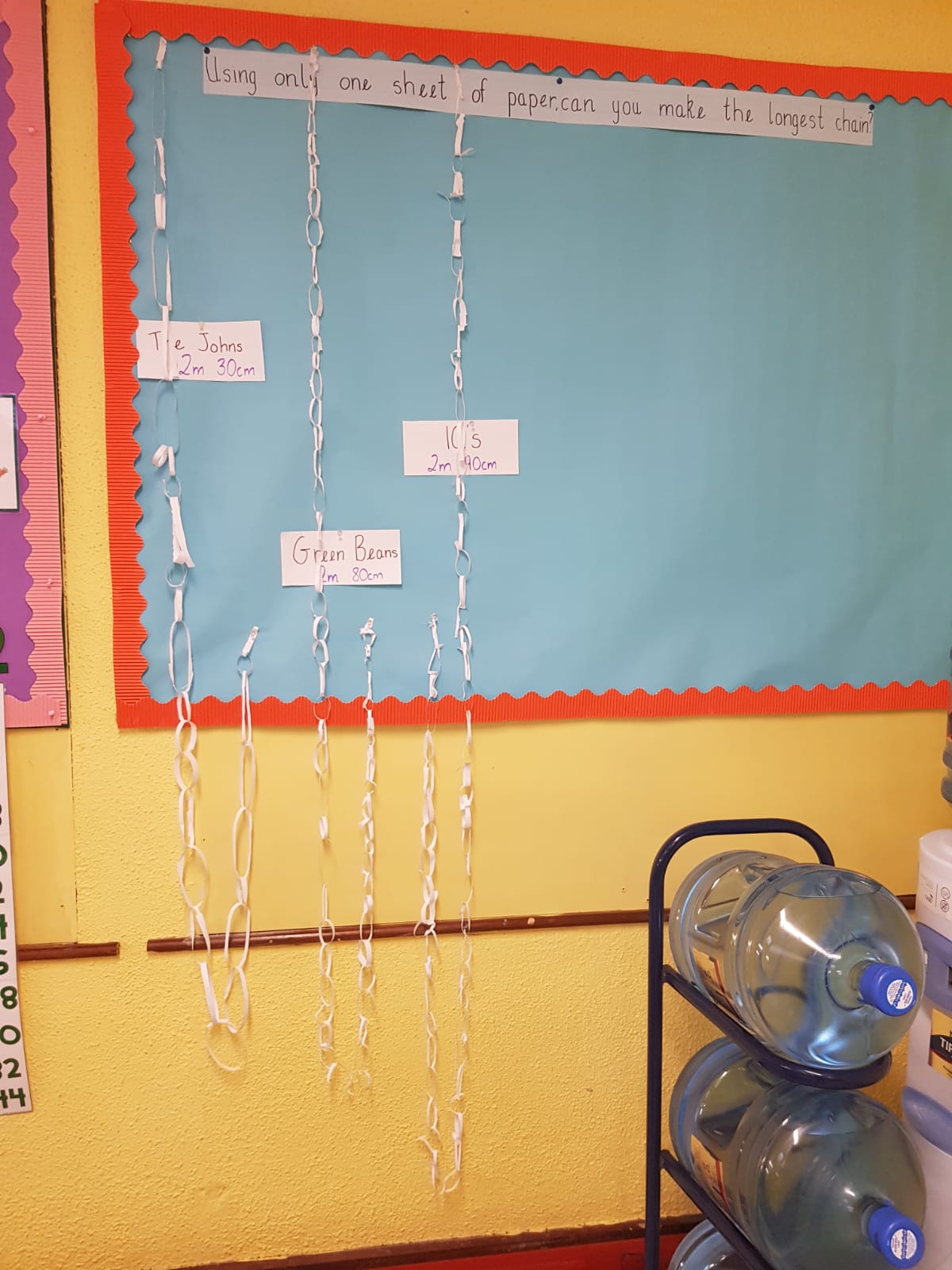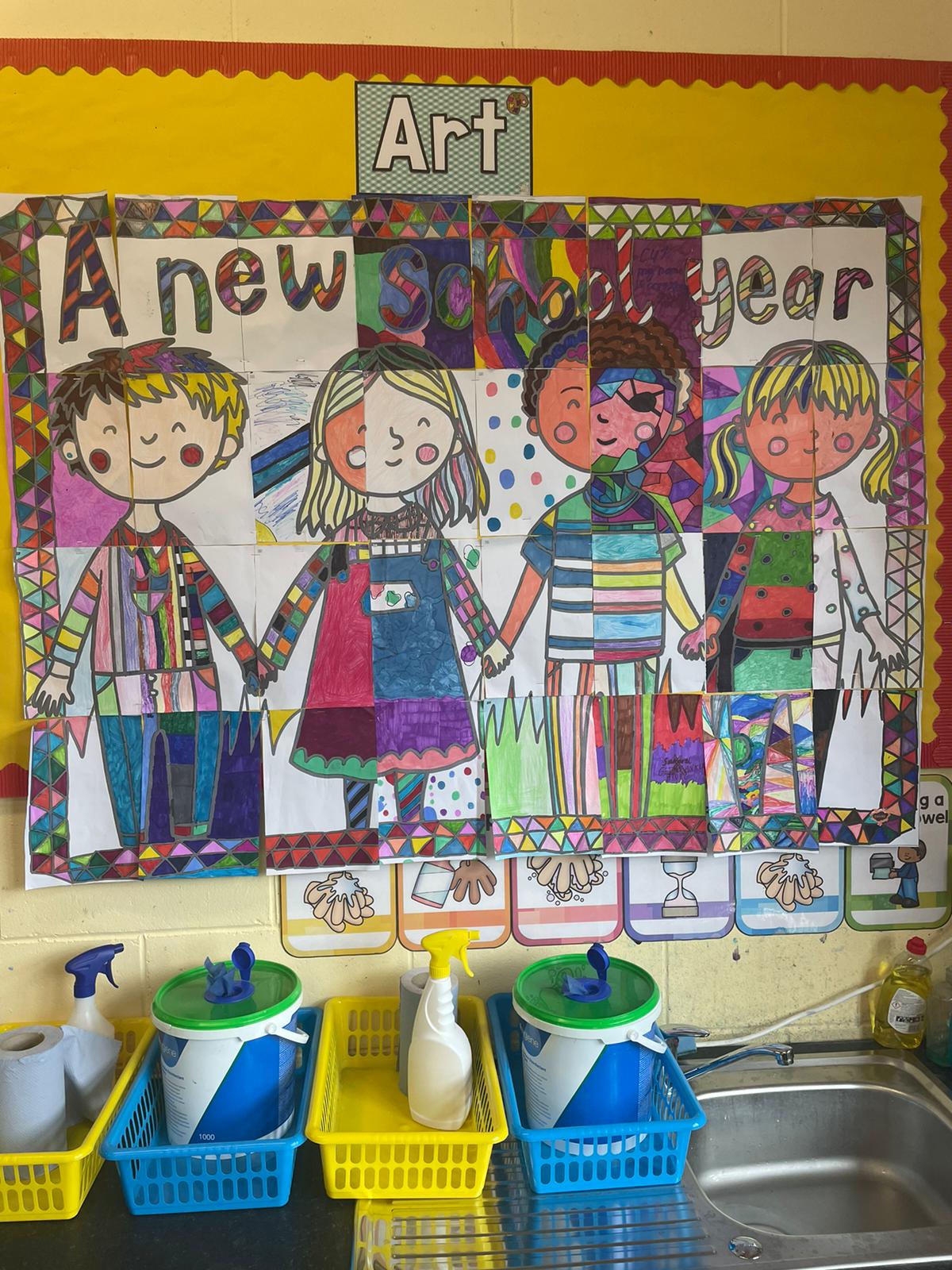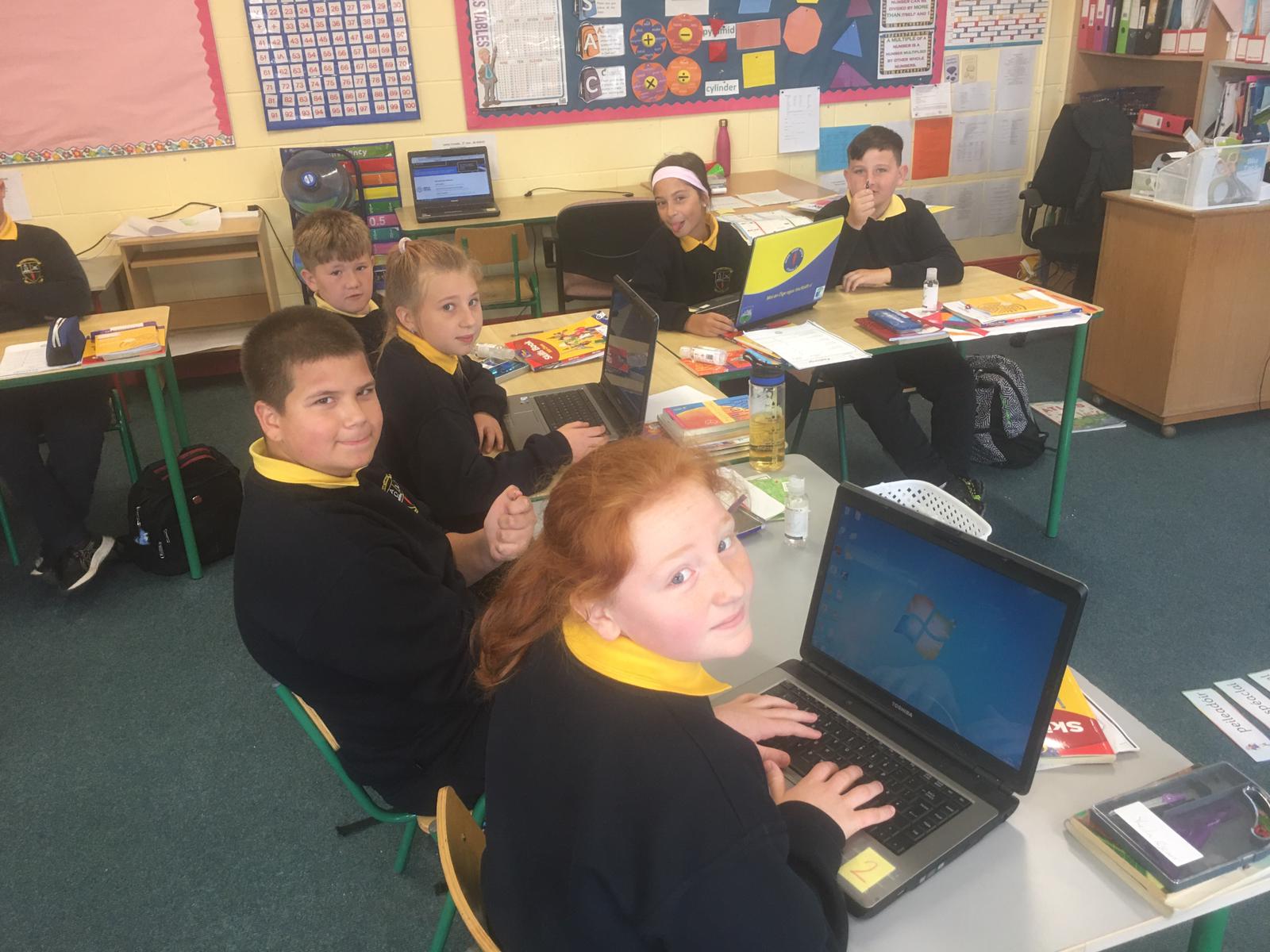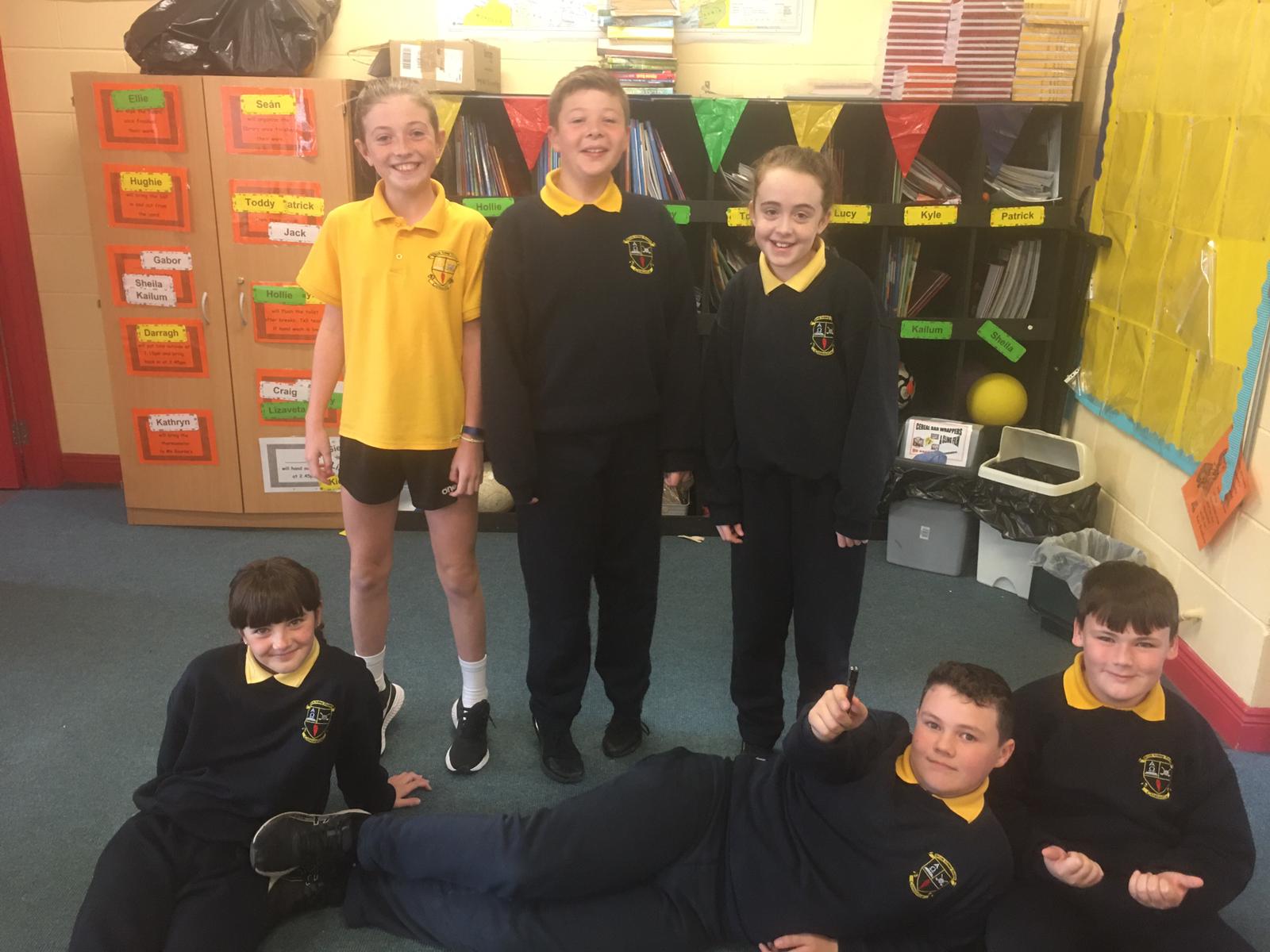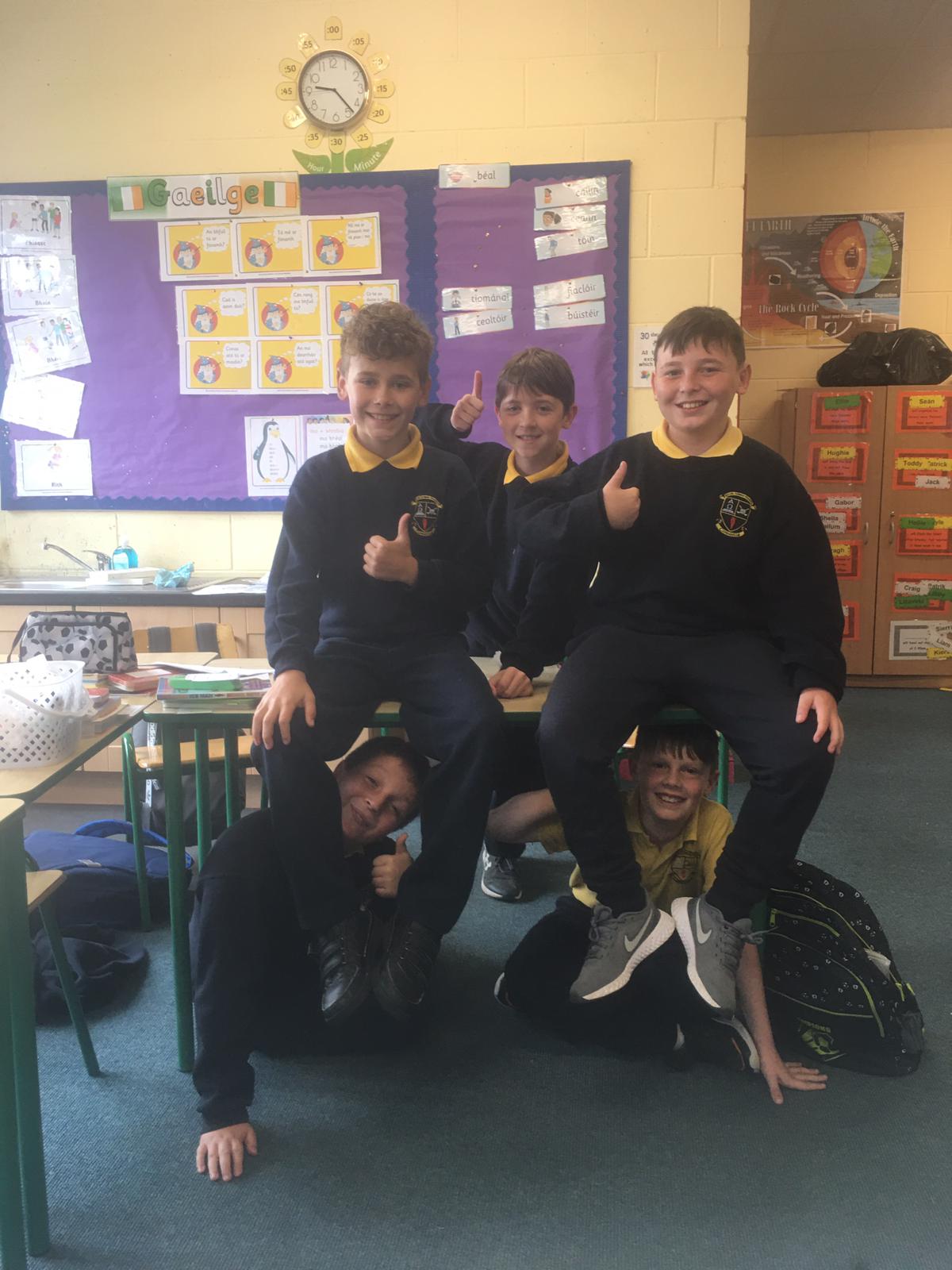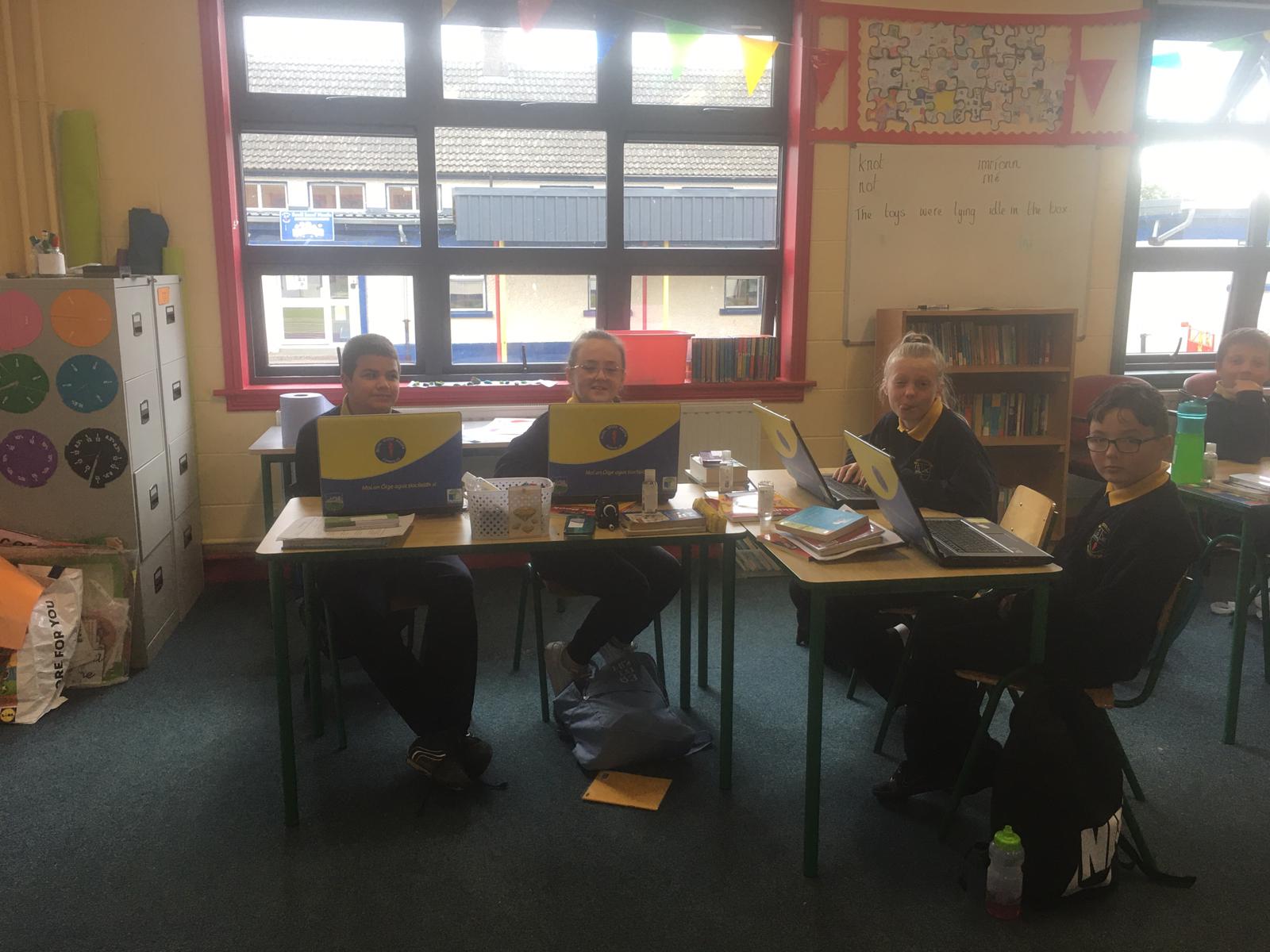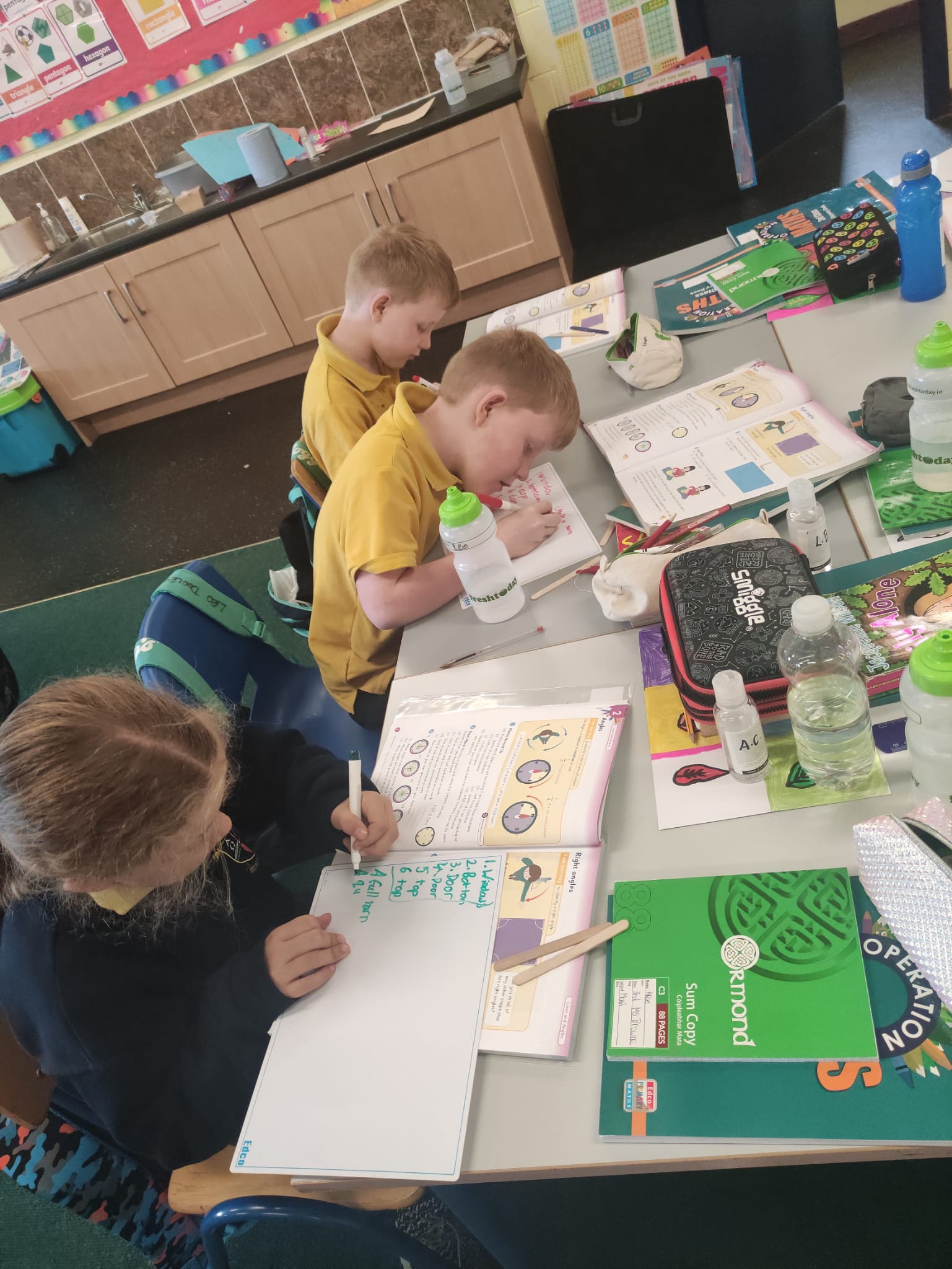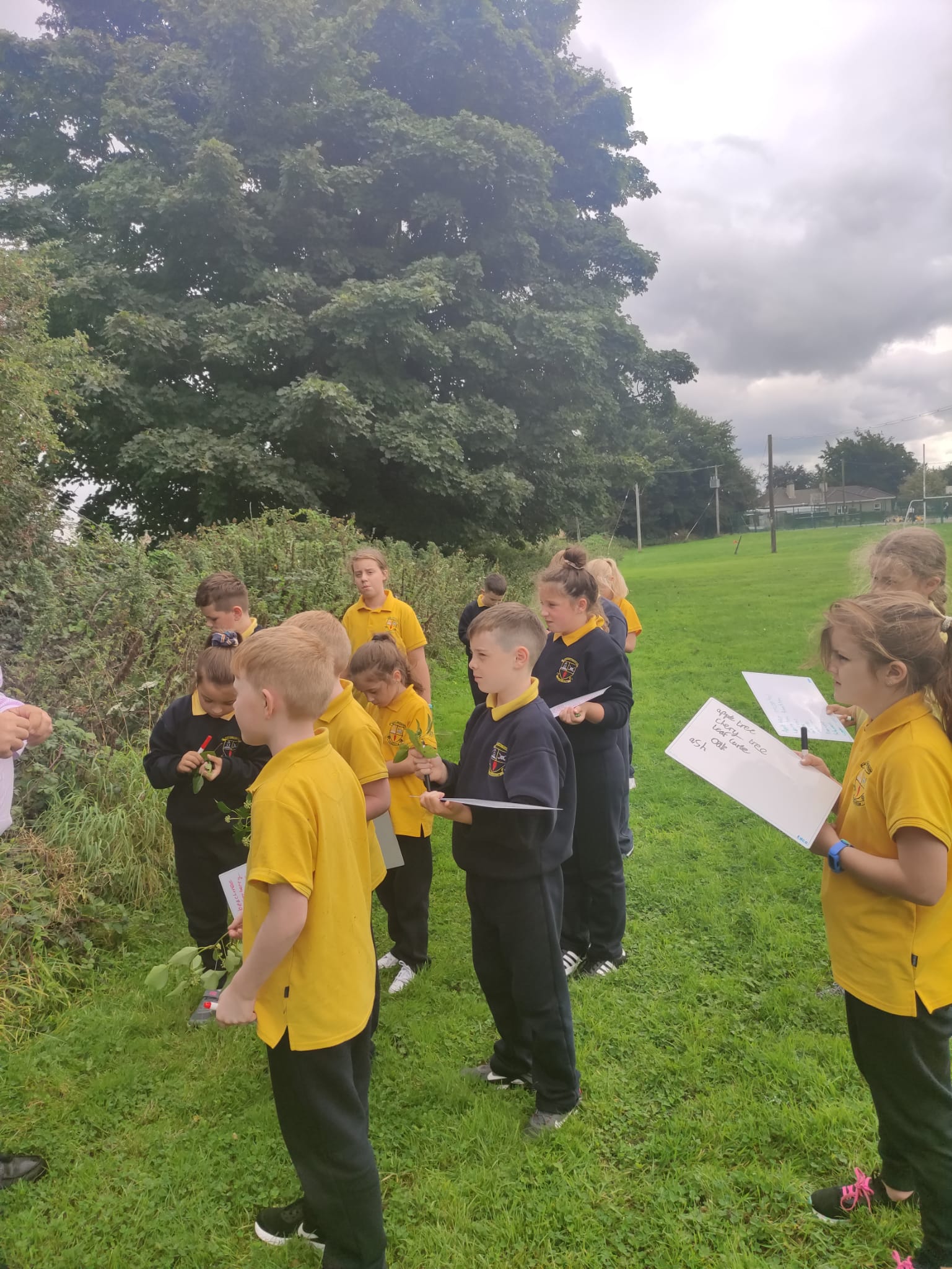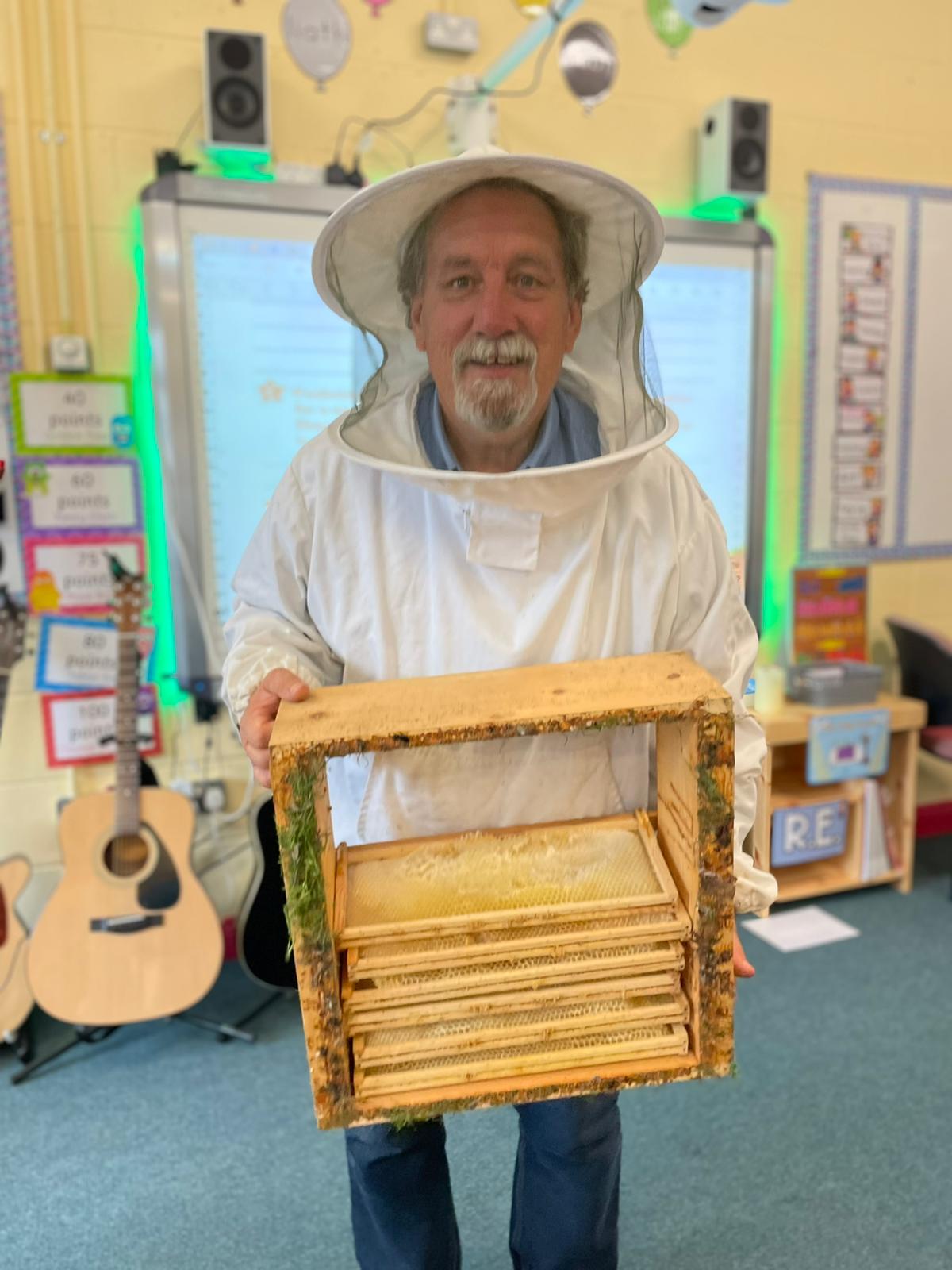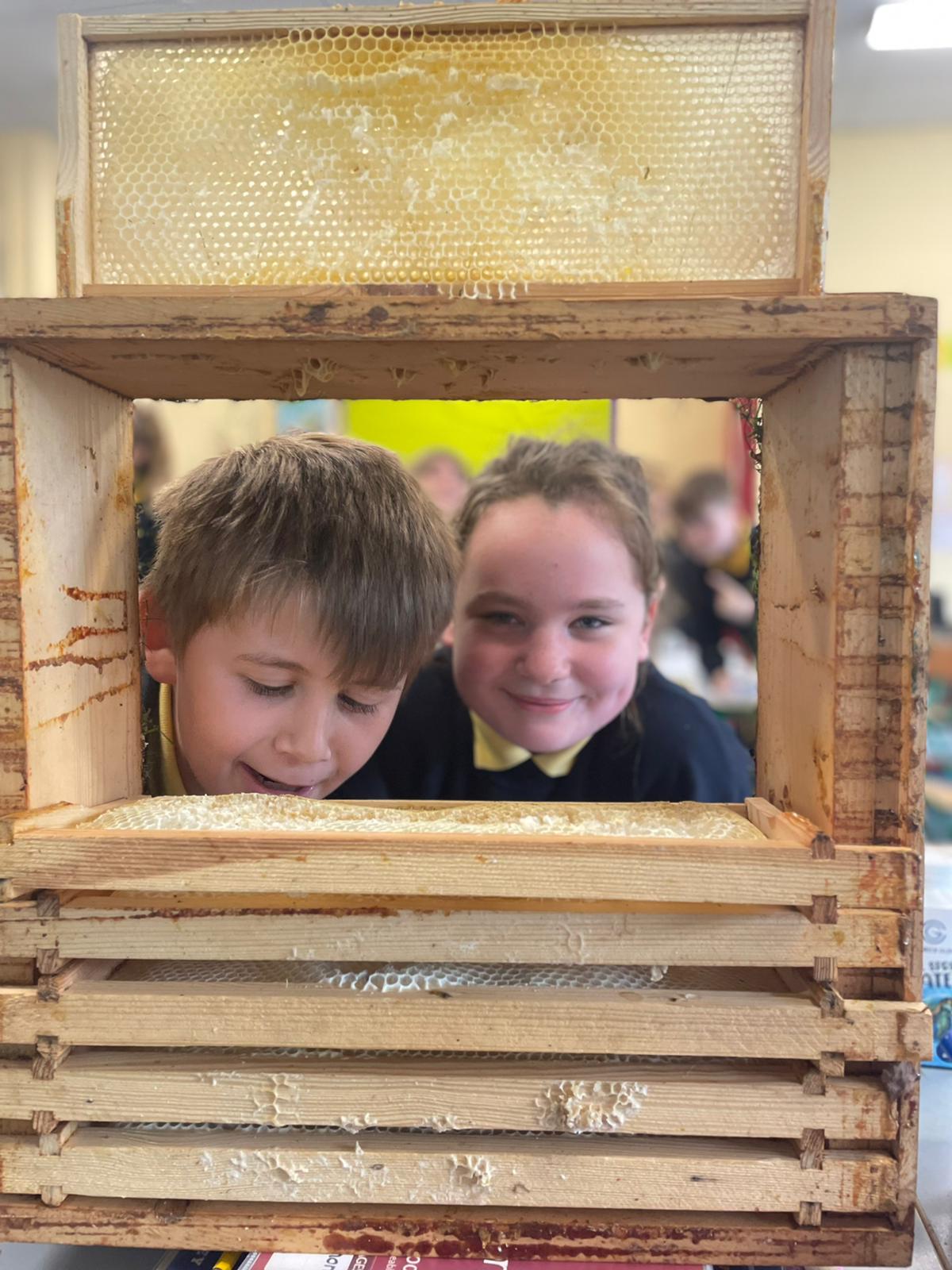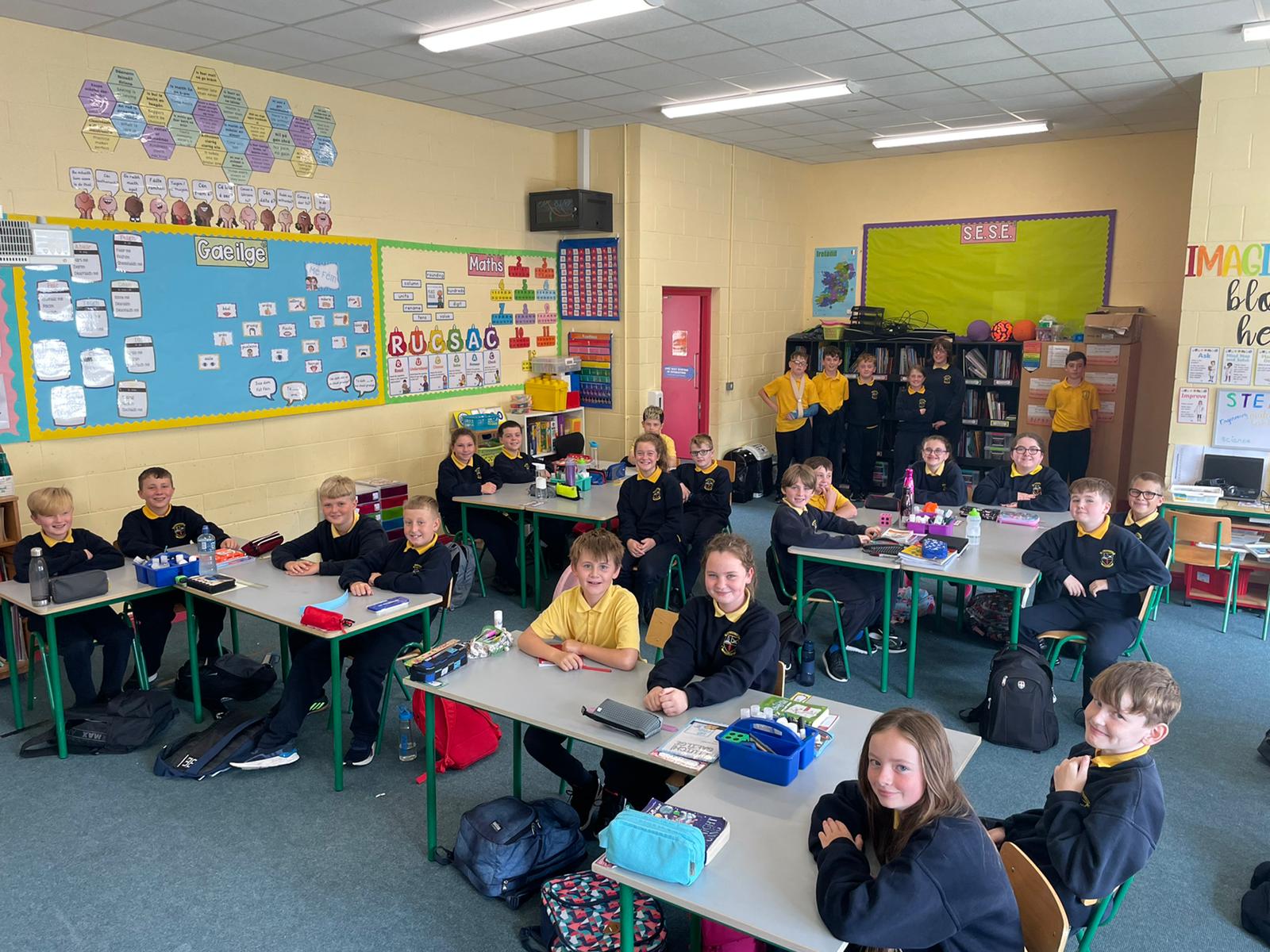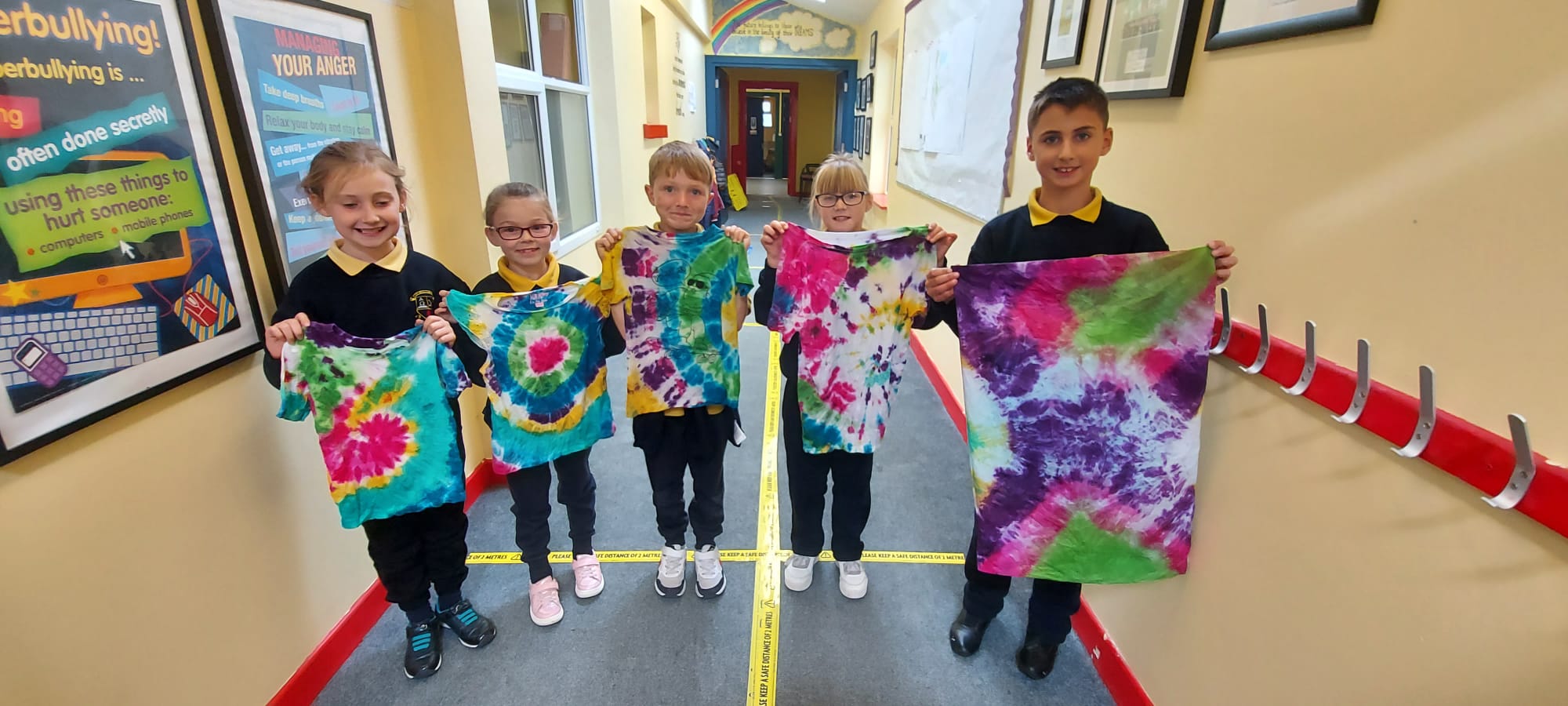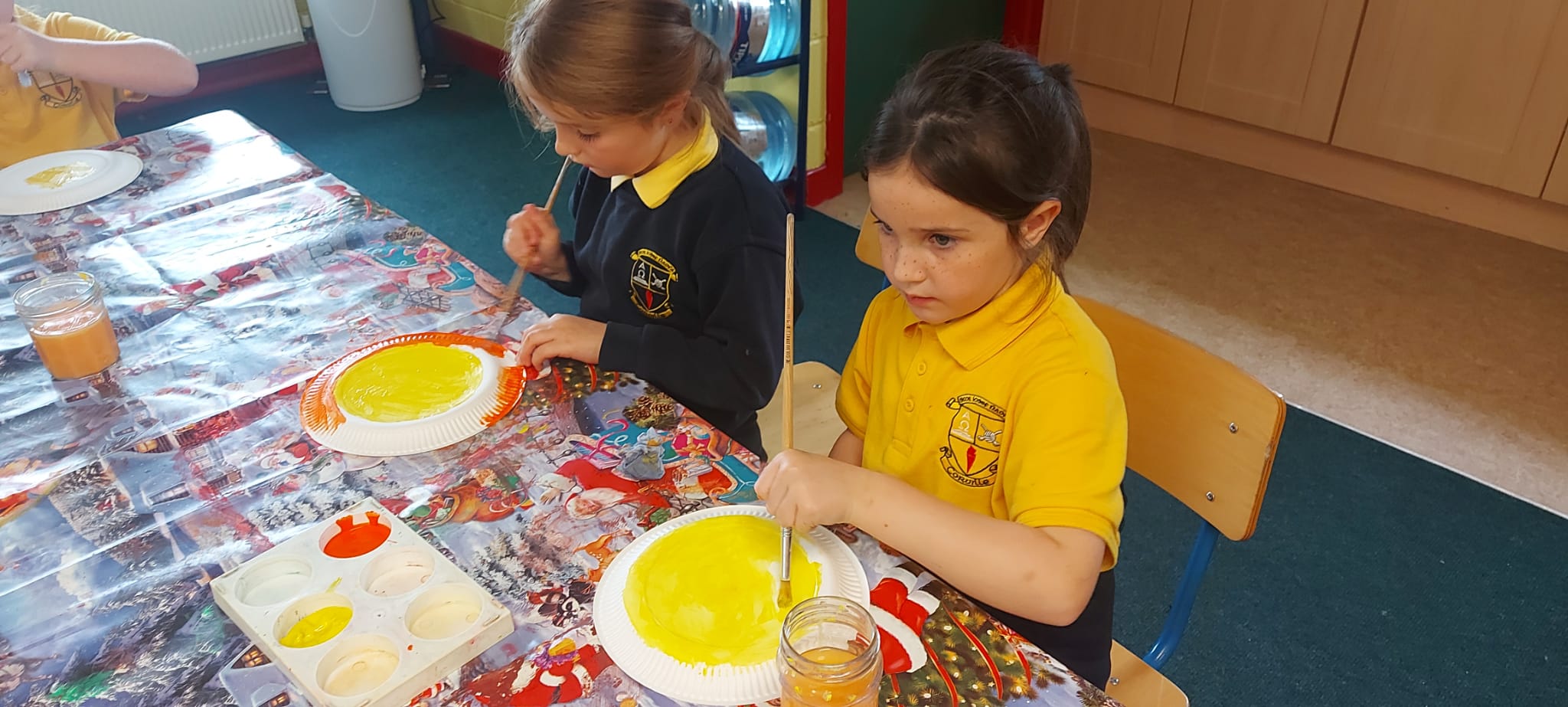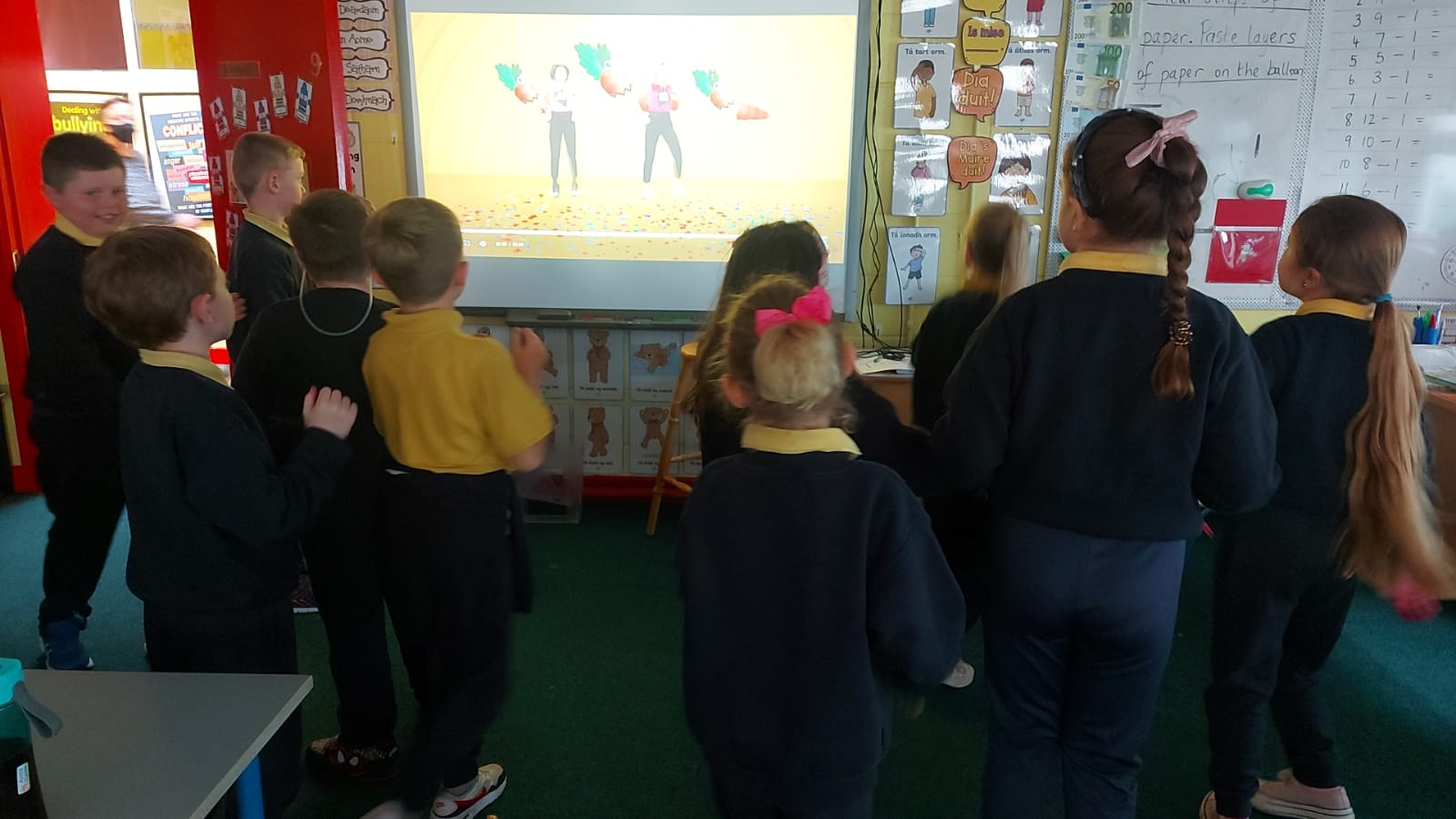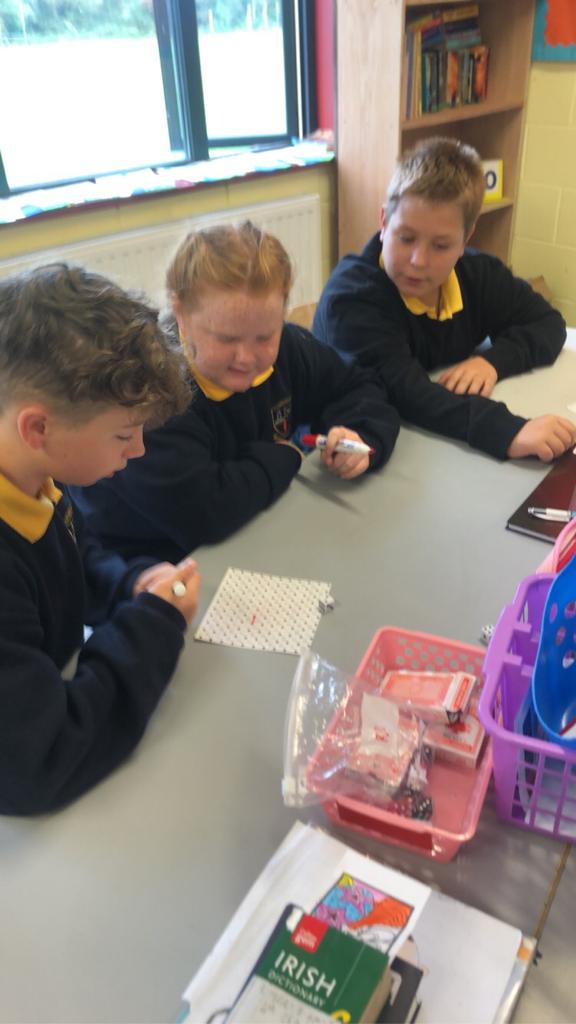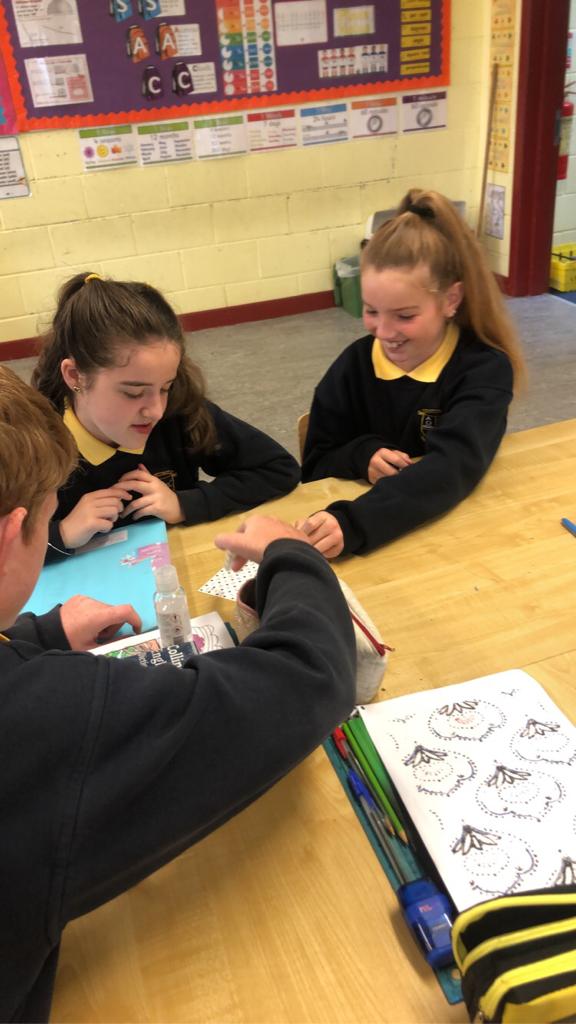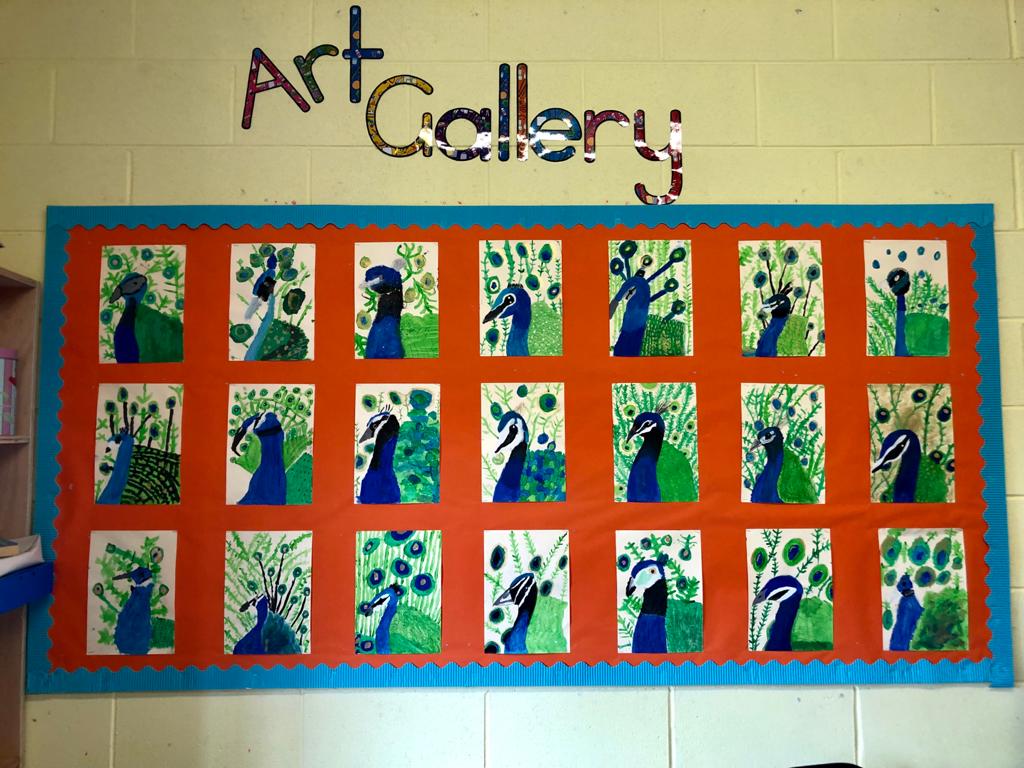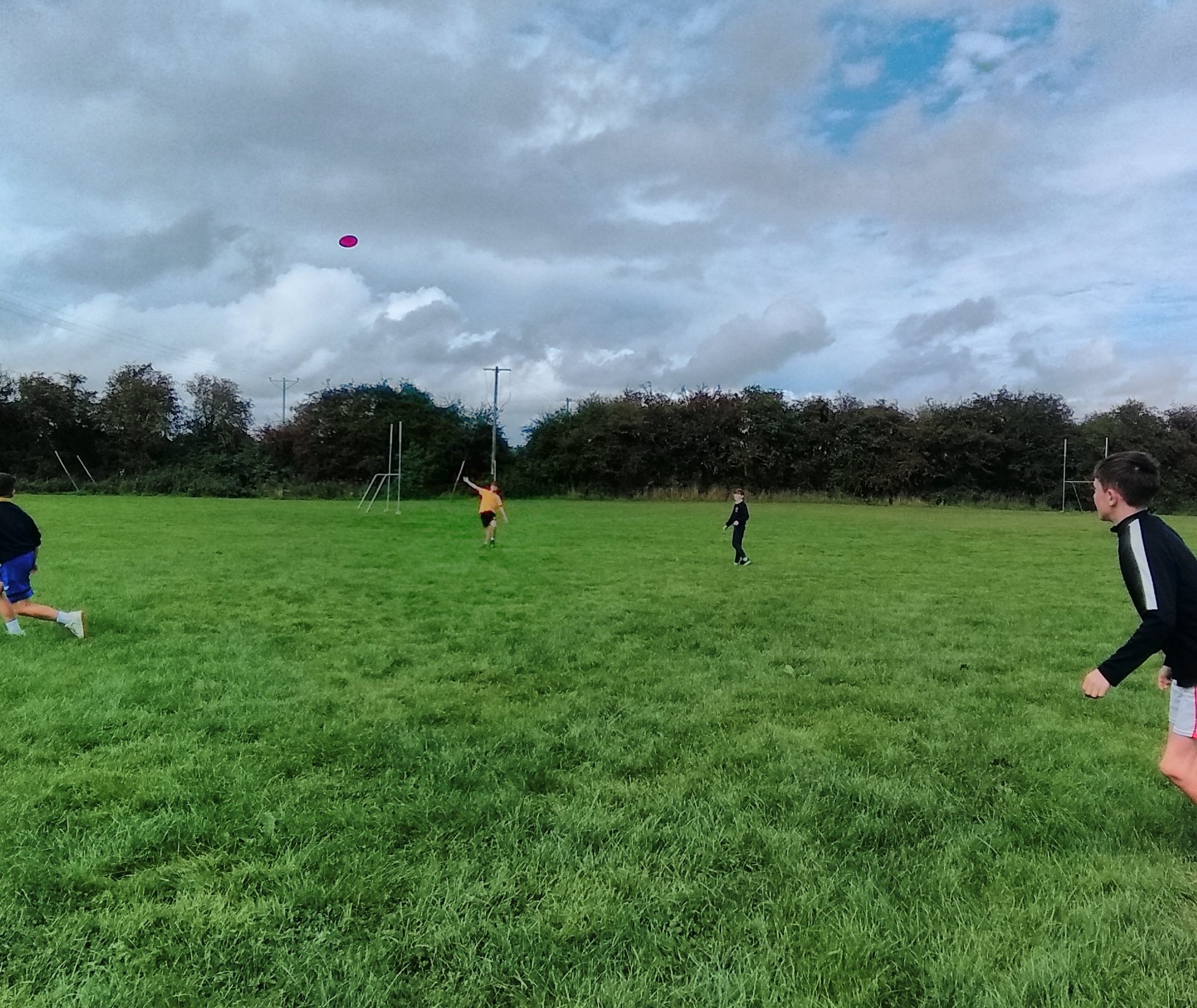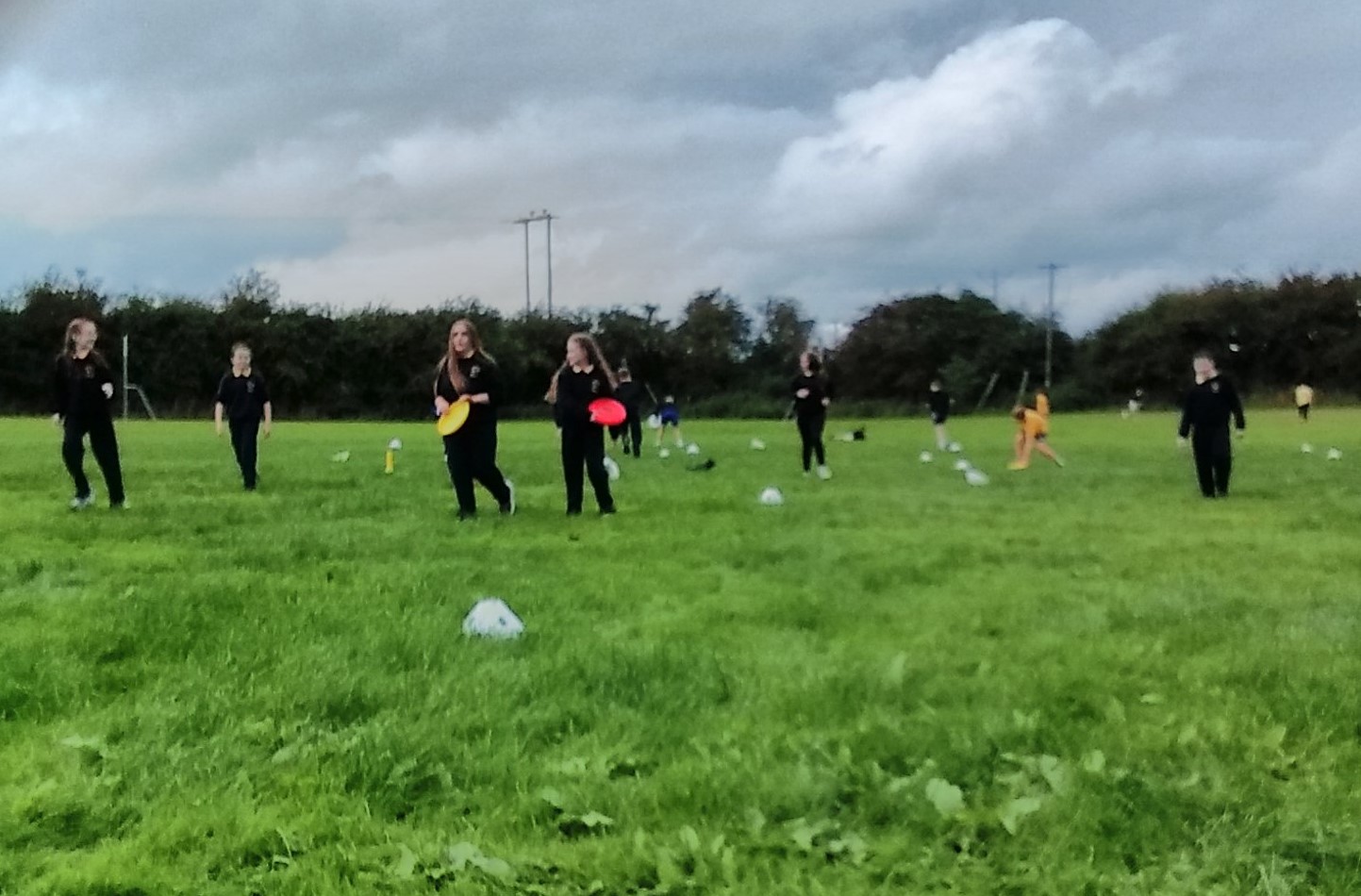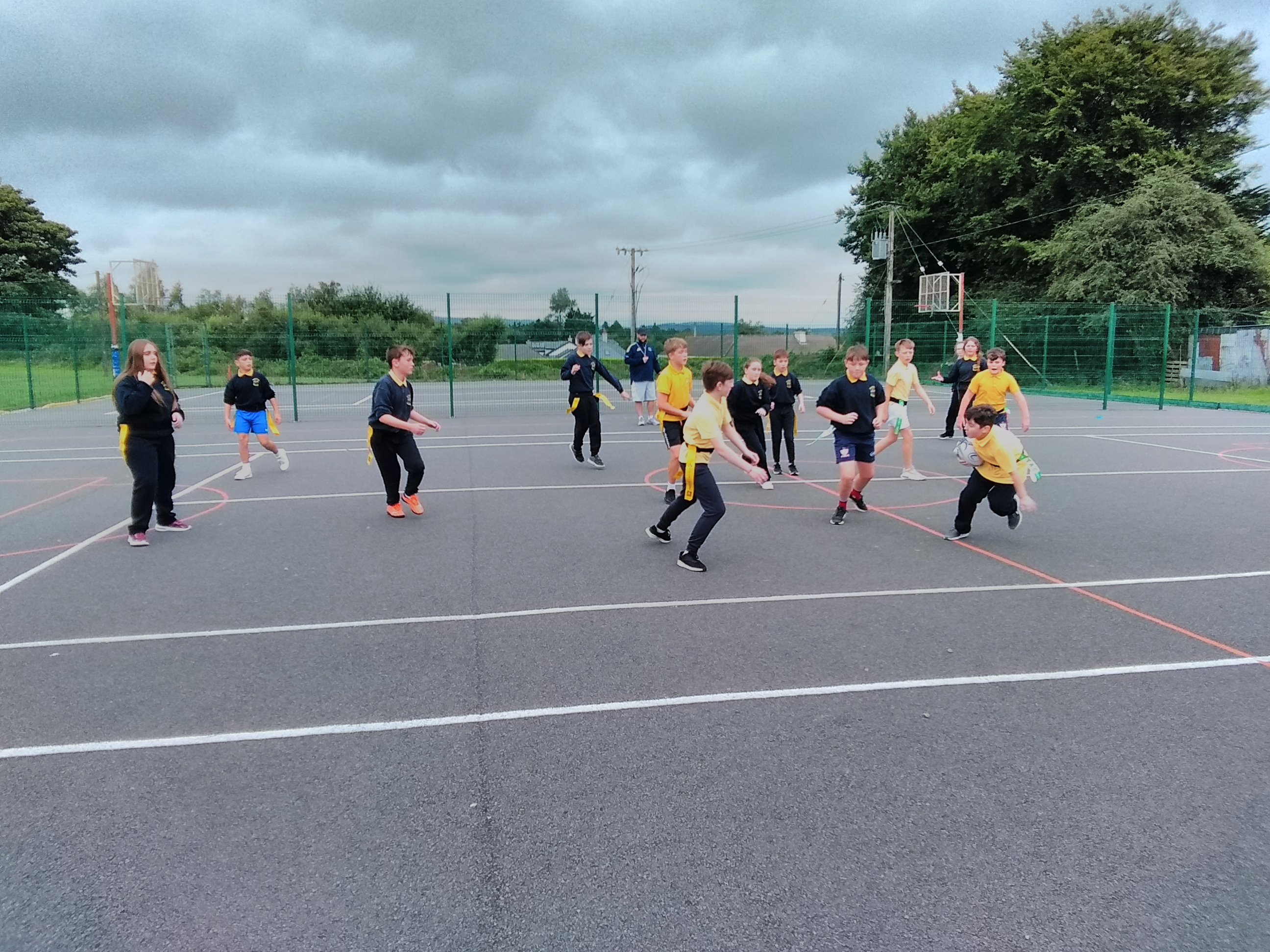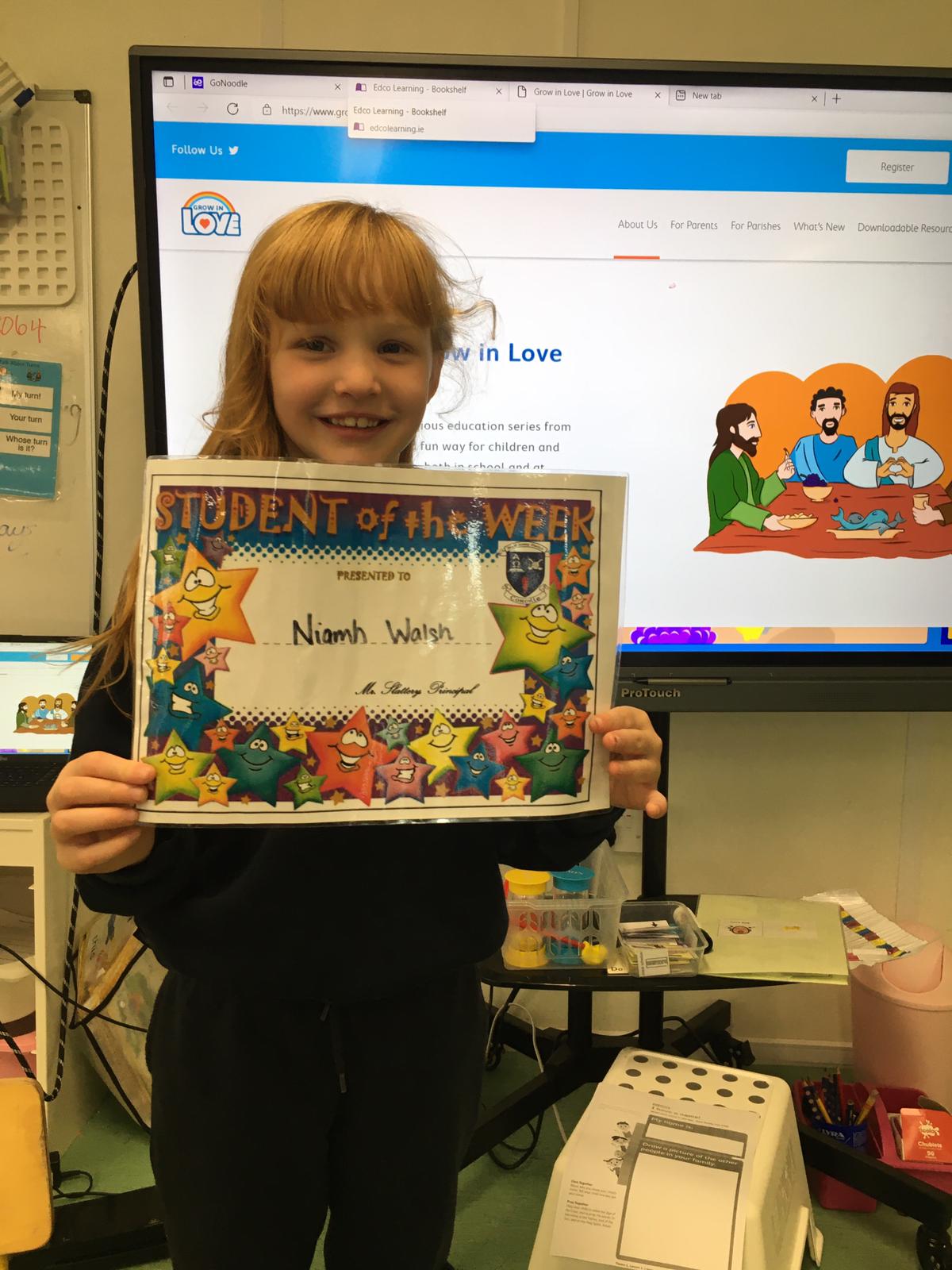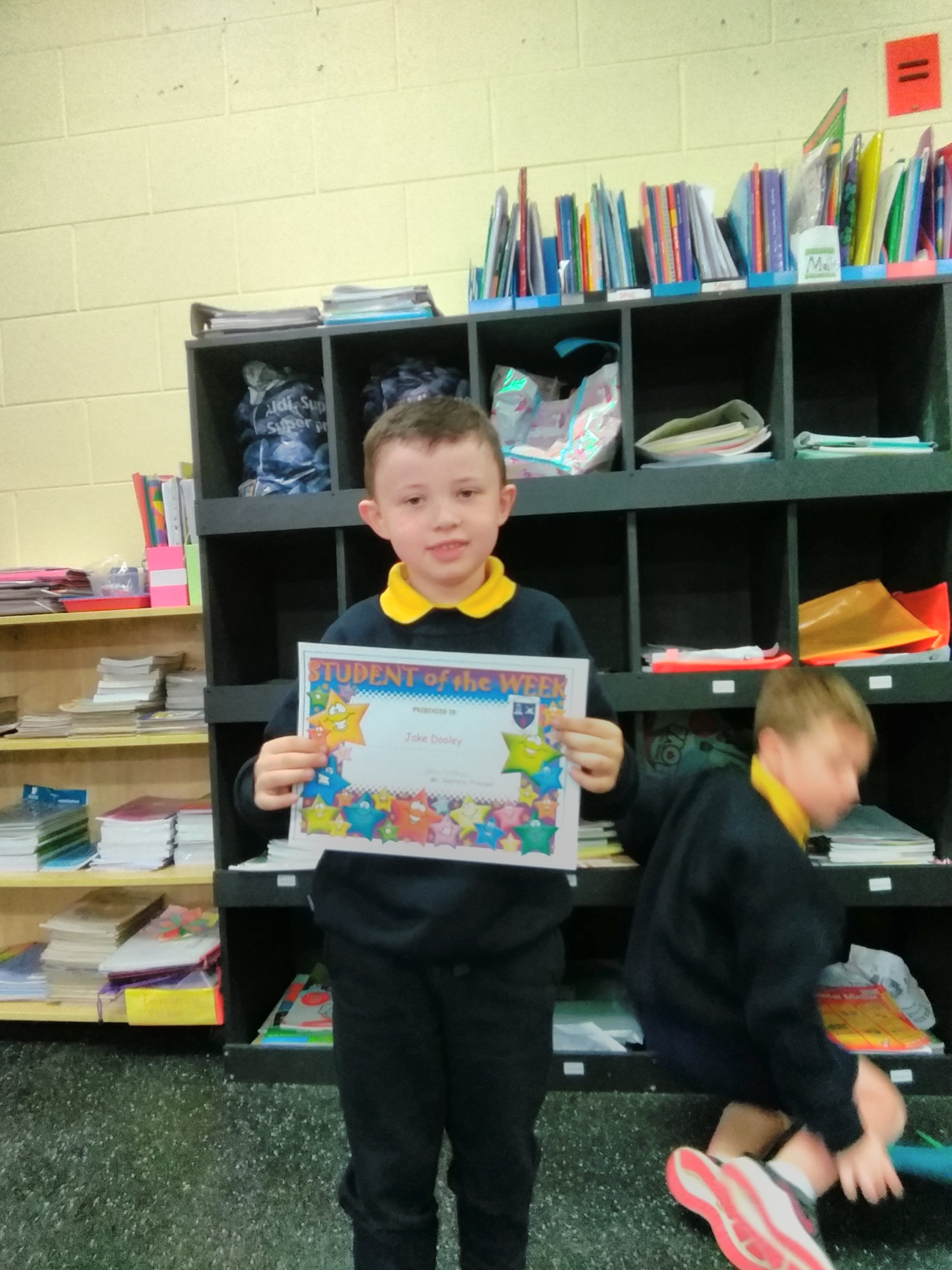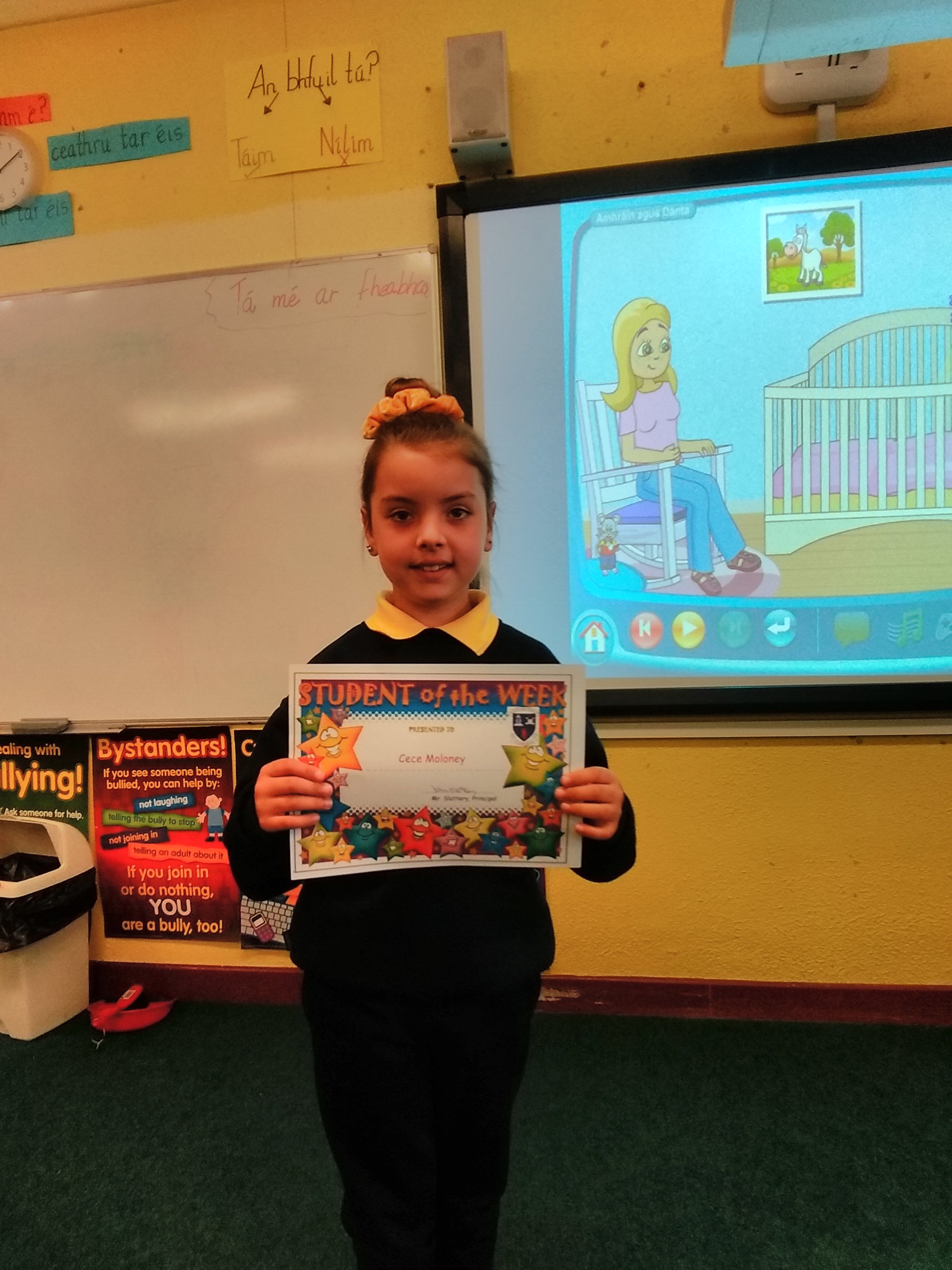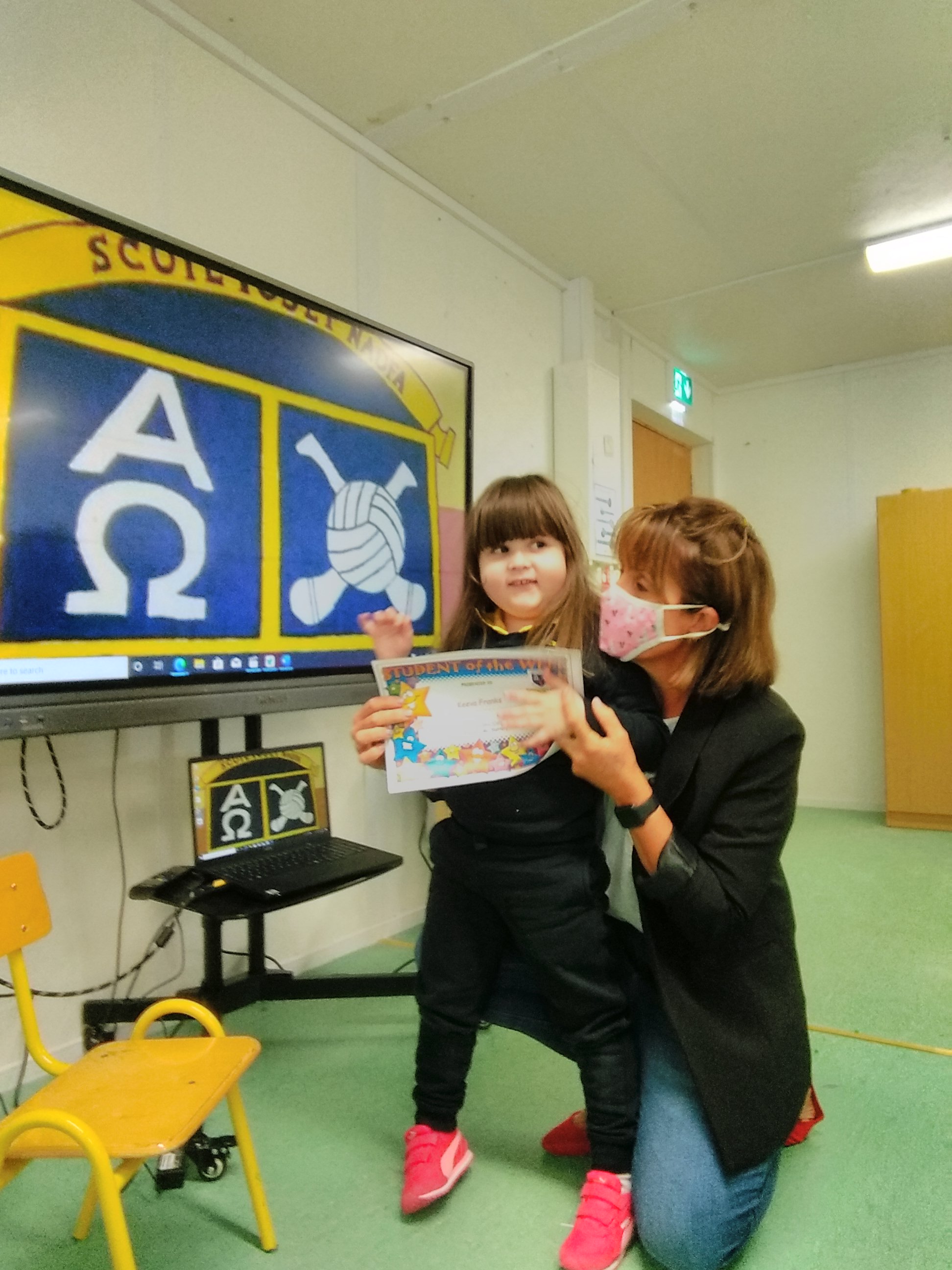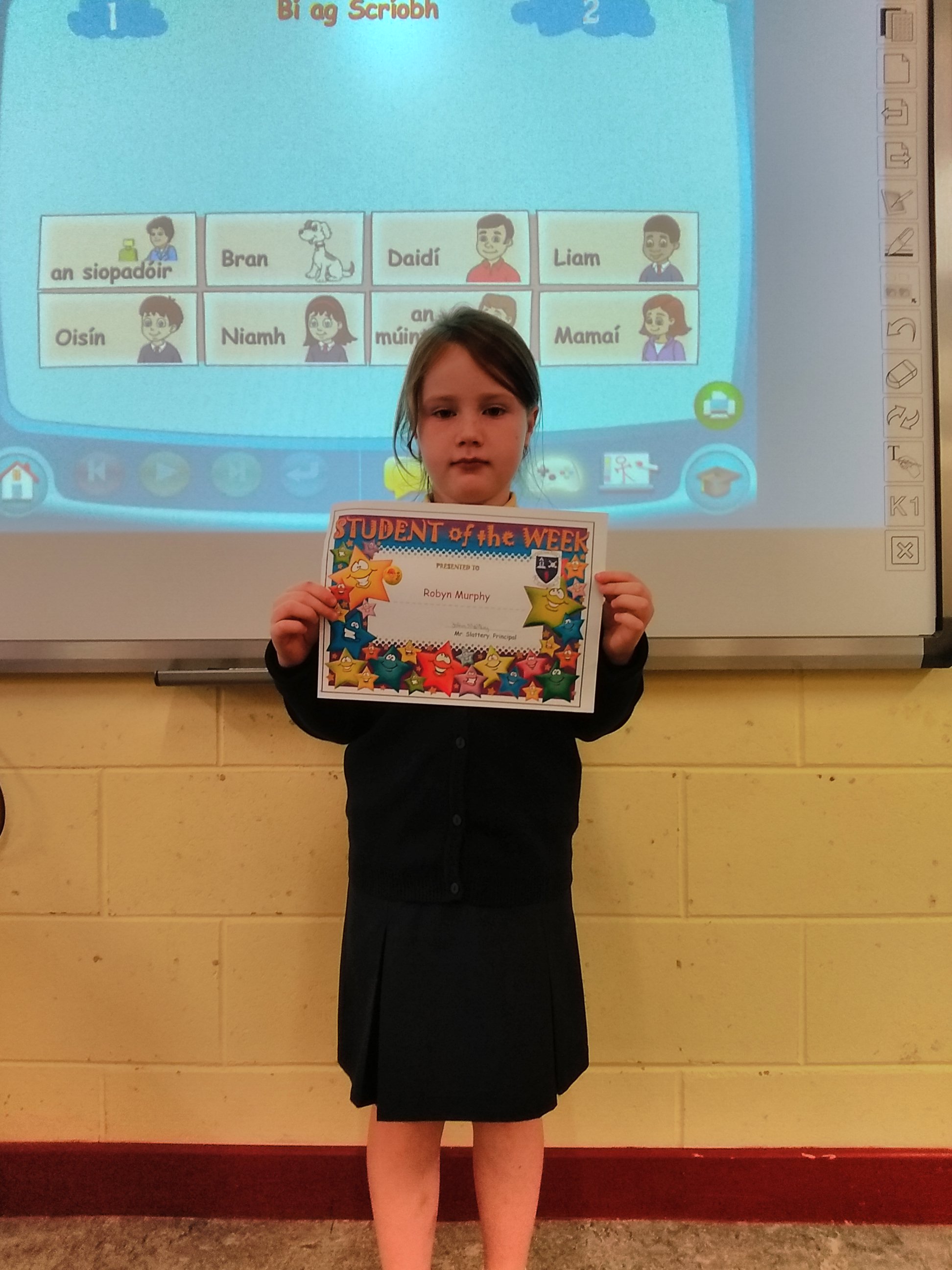 ---
The Start of a New School Year 2021 / 2022
Dear Parents/Guardians,
We are delighted to commence a new school year with new faces entering Corville for an exciting school adventure. As always, we are looking forward to magical days in school and the buzz of sharing the dreams with your children is always very special for us teachers. We have prepared the school over the Summer months to ensure we are ready for the safe return of the boys and girls for the year ahead.
While we still have Covid guidelines to abide by to ensure we all stay safe, we as a community are more prepared and very positive heading into a new year. Click here to download a Covid-19 'return to school' questionnaire that must be filled out similar to last year for the safe return of all pupils. Please print, complete and return with your child on their first day back Monday 30th August. The school will have our Covid-19 response plan in place that abides with department guidelines.
HSE has listed the following as common symptoms:
A fever (high temperature – 38 degrees Celsius or above)
A new cough – this can be any kind of cough, not just dry.
Shortness of breath or breathing difficulty
Loss or change in your sense of smell or taste
Fatigue
Aches and pains
Other uncommon symptoms of Covid-19 are:
Sore throat
Headaches
Runny or stuffy noses
Feeling sick or vomiting
Diarrhea
Symptoms may be subject to change so regular review of the HSE Website is advised.
If your child is unwell, showing the above symptoms please take them to your GP and keep them at home until they are better to ensure our school is kept safe. Any child showing Covid-19 symptoms in school will be placed in the isolation room and their parents contacted immediately. Should you need to contact the school in relation to Covid-19 please phone/text our HSCL teacher Mr. John Hogan at 087 4038722.
New Building project for Corville: it is great to have stage 1 of our building project commenced. Stage 1 of the project will involve the creation of our new long awaited car park with 45 new spaces located behind the goals and the arrival of a temporary prefab for our new Autism class. The project started behind schedule with unforeseen setbacks but we will do everything possible to complete stage 1 without too many inconveniences for our community. Please note there are fixed safety bollards at the front of the school to ensure your children are safe when entering and exiting the school. Stage 2 of the project will involve constructing a permanent building to replace the prefab and new classrooms for our school and replace our existing sewage system. Stage 2 will commence with planning approval and following Department building guidelines. It is a very exciting time for our community and I am thrilled all the hard work undertaken by the Board of Management has paid off. We ask all parents to be patient on days there may be hold ups collecting/dropping off your children, while the projects are in construction as the projects will result in a state of the art school campus for our pupils. Thank you to everyone involved creating a great school.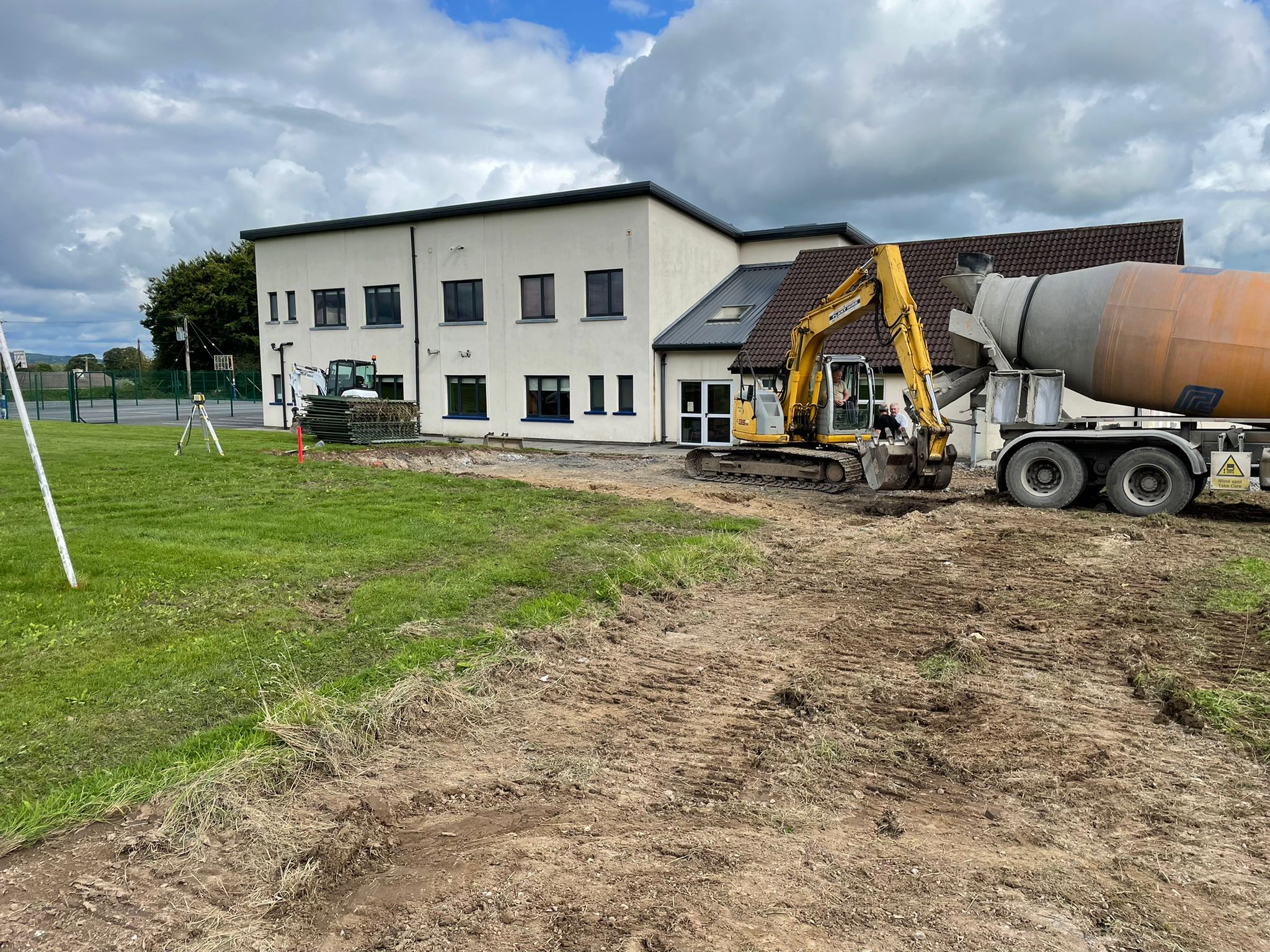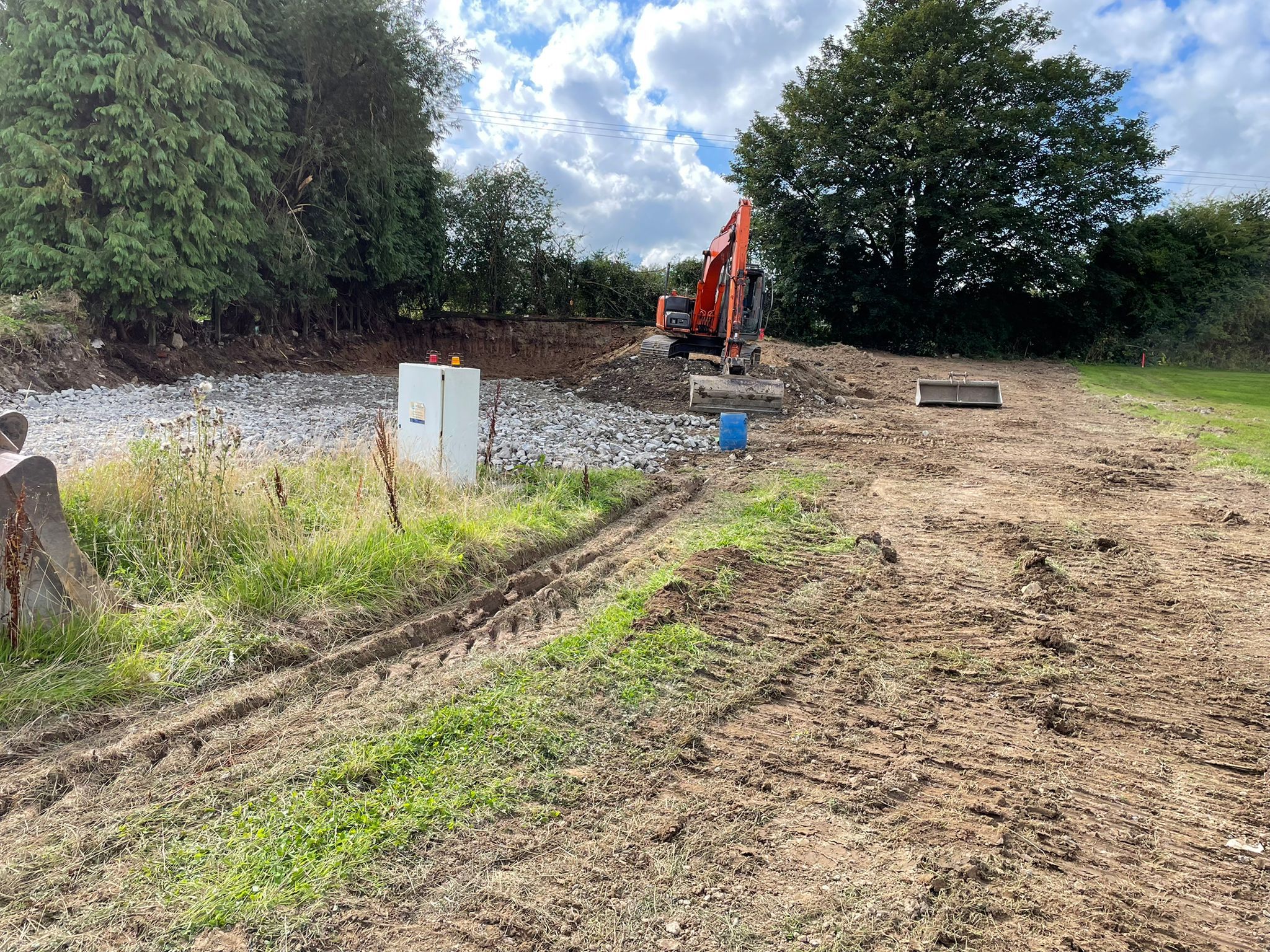 Mobile Phones & Internet Bullying: A big issue that arose last year in school was internet bullying and problems related to mobile phones outside of school hours. We are asking all parents to check your child's mobile phones regularly to ensure your child is safe at all times and not exposed to adult material. We have a strict no mobile phone policy in place that prohibits pupils either bringing in or using a mobile phone while in school. Any child that brings a phone to school without Board approval will be sent home.
Uniform: Please ensure with a new school year that every child has the correct navy school uniform. The uniform can be purchased in Shaw's with stocks to accommodate all.
New – Hot Food: Our school is delighted to have hot food available for all pupils this year. Each child was given a sheet with the company's information and their account details. Please fill in your child's order as per guidelines. We are very excited to announce that our school has just qualified for breakfast food also. Details with the new breakfast project for all pupils will be sent to you at a future date. If you are having any problems ordering the food or the service you can contact Tara at tara@freshtoday.ie or 085 7207382.
School Opening Times:
All Junior and Senior infant classes commencing at 9.10am
5th and 6th classes will commence at 9.10am
1st / 2nd / 3rd and 4th will commence at 9.20am
School Closing Times:
All Junior and Senior infant classes at 1.55pm
5th and 6th classes at 2.50pm
1st / 2nd / 3rd and 4th classes at 3pm
New Lunch Time: Please note a new lunch time in Corville will be 12.45pm – 1.15pm for all pupils.
The office will be unattended from 12.15pm – 12.45pm so if you need to collect your child please ensure you do it before or after these times to avoid waiting outside. All visitors must report to the office and wait outside in the yard at all times.    
Junior infants finish at 12pm for the first two weeks. Please ensure all parents wait outside the school gates both at morning and finishing time daily.
Final Word: As always a huge thank you to all the parents, guardians and grandparents who support and keep our school a safe place. We are very thankful for all your understanding and patience. A huge thank you to all our staff for their great work and friendship they show the pupils and myself on a daily basis. Here's to a great year.
John Slattery
---
A Final Goodbye to the Class of 2021: Summer Confirmation Ceremonies
Congratulations to all our former 6th class students who made their Confirmation last week. The Confirmation Ceremonies were held over 2 days with Mr. Scully's class on Thursday and Ms. Madden's class on Friday. We would like to thank Fr.Harding, Fr.Treacy and Fr.Corbett for helping to prepare the students, and for guiding them through a lovely Confirmation ceremony. It was a huge relief to be able to finally host this big day after such a lengthy delay. It was also lovely to be able to have a small class reunion before each student heads off to pastures new. We wish all our former students all the best in the future.