Corville Updates –

14

/

04

/

2018
Term 3 has kicked off with one of the biggest and most successful weeks the school has experienced in a long time. Our U/11 Quiz Team were representing the school in the All Ireland Credit Union Quiz Final in the RDS in Dublin. Our U/13 Girl's Camogie team were in action on Wednesday along with our U/13 Girls and Boys soccer teams on Thursday and Friday. Sandwiched in-between all that, we had our flag launch day where we launched our 6th Green Flag, Blue Active Flag and our Digital School of Distinction Award. We even had a helicopter come and land in our field to whisk a few lucky students and teachers up into the skies around Roscrea. After all that I think we need another holiday! Seriously though, fair play to all the students, teachers and wider community who are involved with making big things happen in our school.
School Open Night – April 26th: All are welcome to our school open night on the 26th of April. We are enrolling children for September 2018/2019. Get an overview of what your child could be doing next year. Come and see what we can offer your child.
Flag Launch Day: On Tuesday, the school celebrated the launch of 3 flags in fine style with a helicopter landing on our pitches! Over the last year the school has gained their 6th Green Flag, a Blue Active Flag and a Digital School of Distinction Award. Each one of these awards is huge for the school and is the culmination of months of hard work from teachers and students alike. As a reward for all the hard work they put in, everyone had the chance of getting selected to go on a helicopter ride around Roscrea. 4 students (Cormac, Cathal, Roisín and Cathy) and 2 teachers were selected. The rest of the school watched on from the school yard and there was great excitement when the helicopter came in to land. This was a great day for the school and one we will remember for quite a while!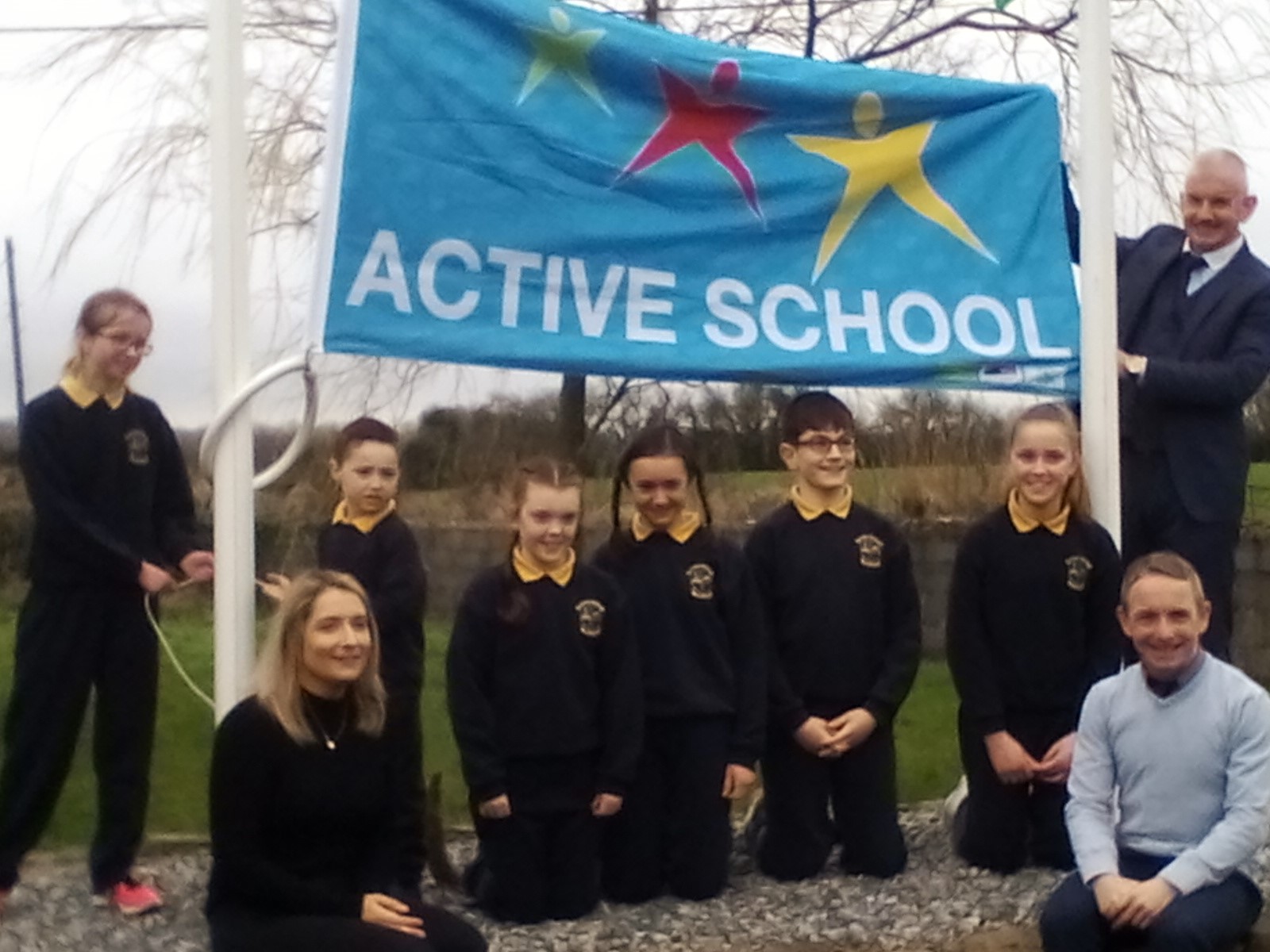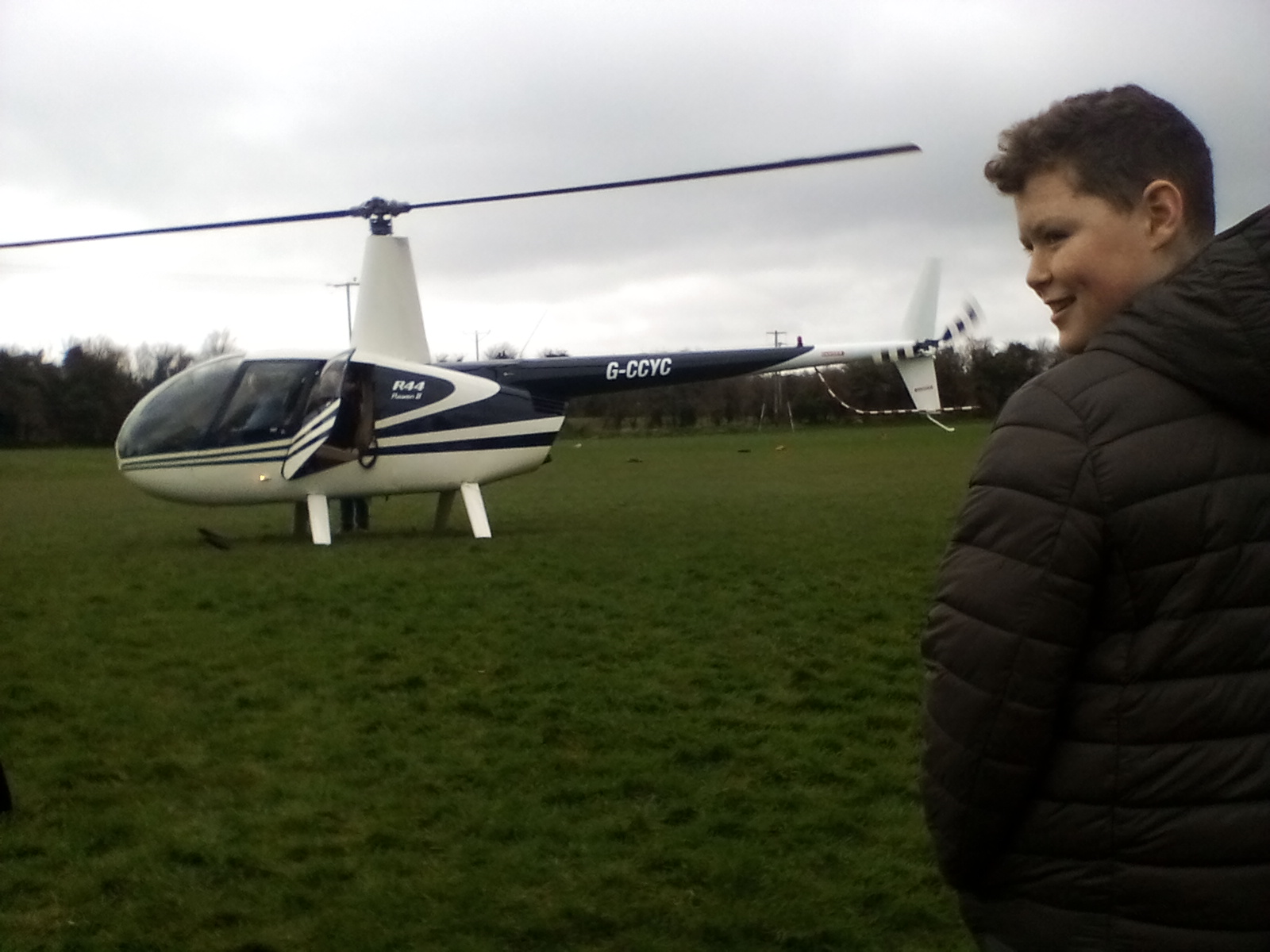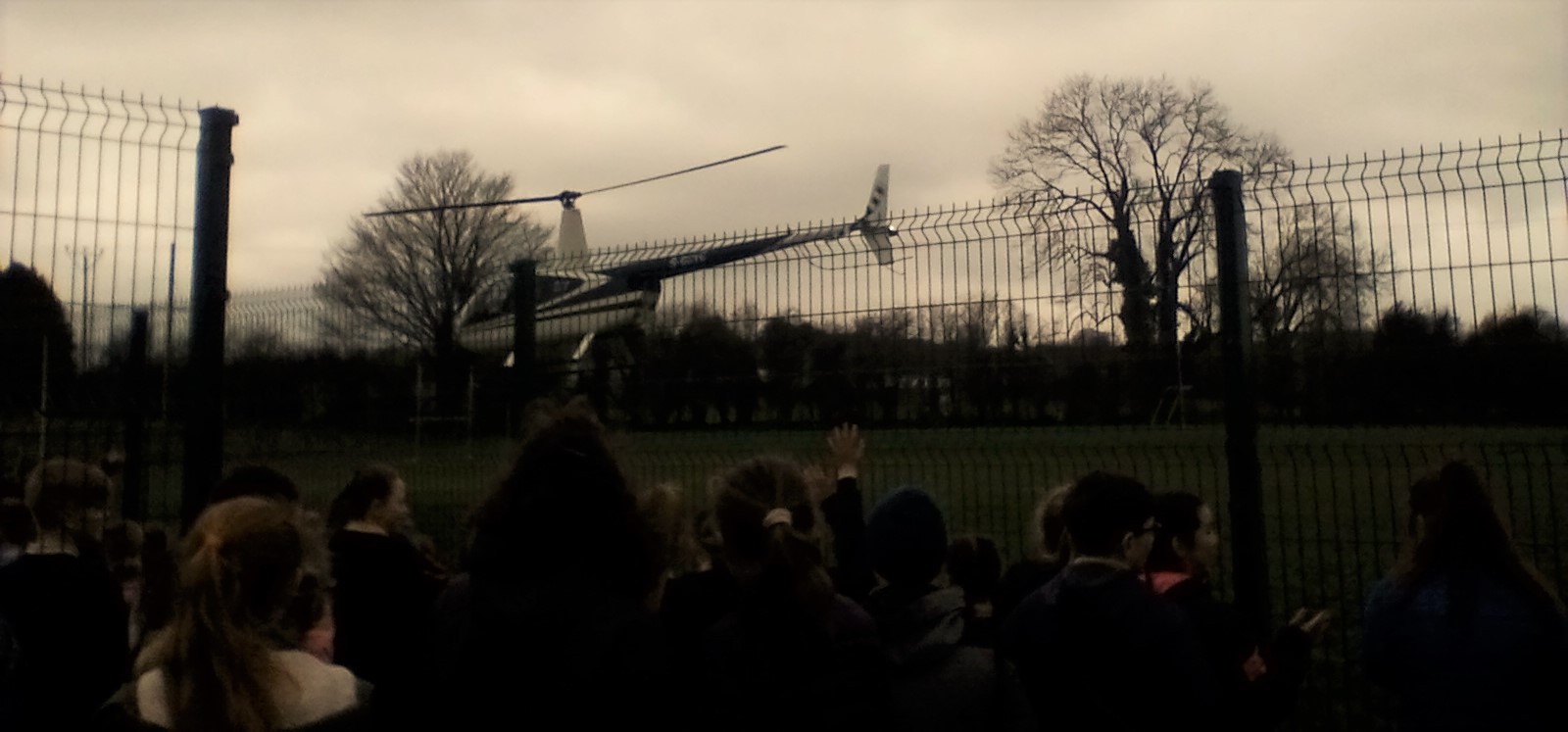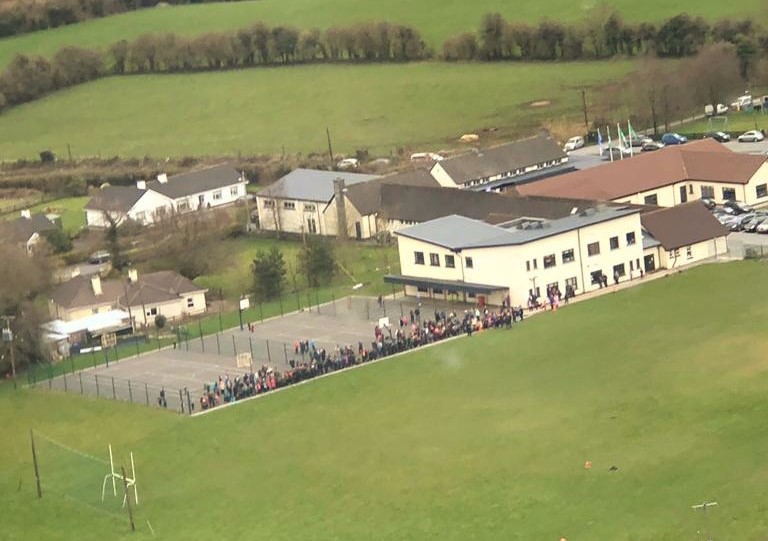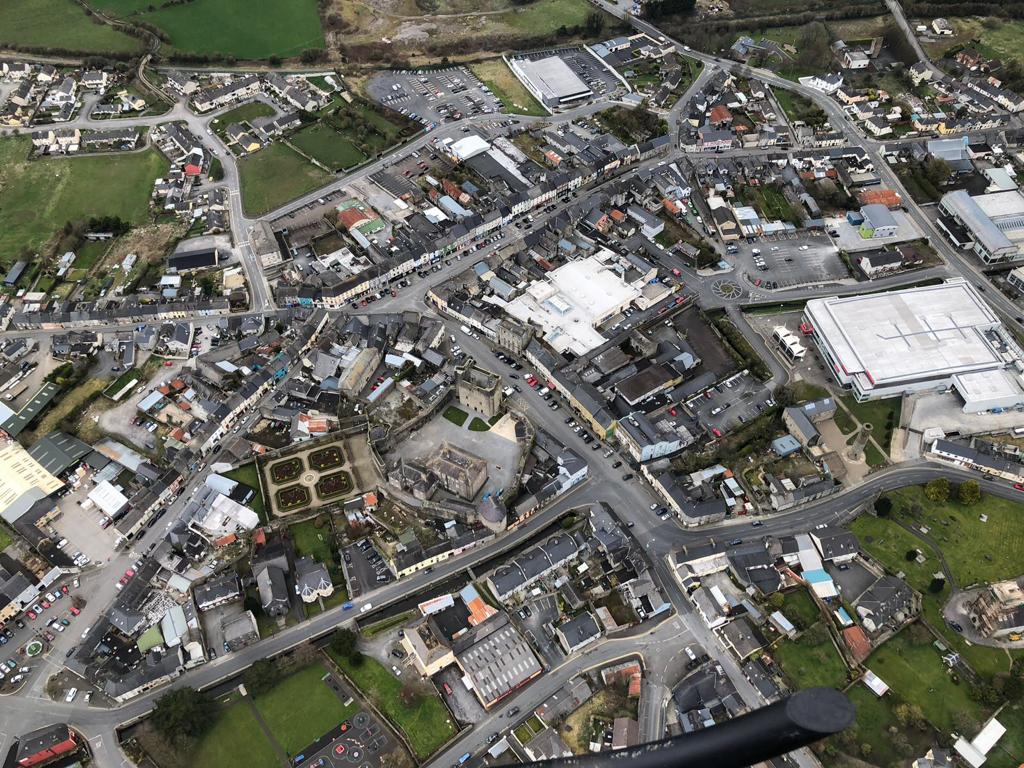 Credit Union Quiz Final – RDS Dublin: Our U/11 quiz team did the school proud up in the RDS in Dublin on Sunday at the All Ireland Quiz Final. This was the first time the school had reached the finals, so it was a big thrill for all those involved. It was a just reward for all the hard work the school quiz teams have put in over the last few years. The standard of quizzing in the final was top-notch with the questions proving to be very tough and the competition excellent. RTE's Aidan Power was the quizmaster on this occasion and with 400 students in the hall and well over a thousand watching on, there was much excitement in the air.
After 10 rounds of tricky questions our team finished around 30th out of the 50 teams that qualified for the final. We were very happy with that on our first visit to Dublin. Looking at it in an even more positive light – out of the 3000+ teams that entered the U/11 competition we came 30th = Top 1%. Fantastic achievement for the team and those involved. Well done to Senan, Karlo, Roy, Dan, their parents and their coaches. Thanks also to Siobhán and all those at the Roscrea Credit Union that looked after us so well on the day. We leave with memories that will last a lifetime.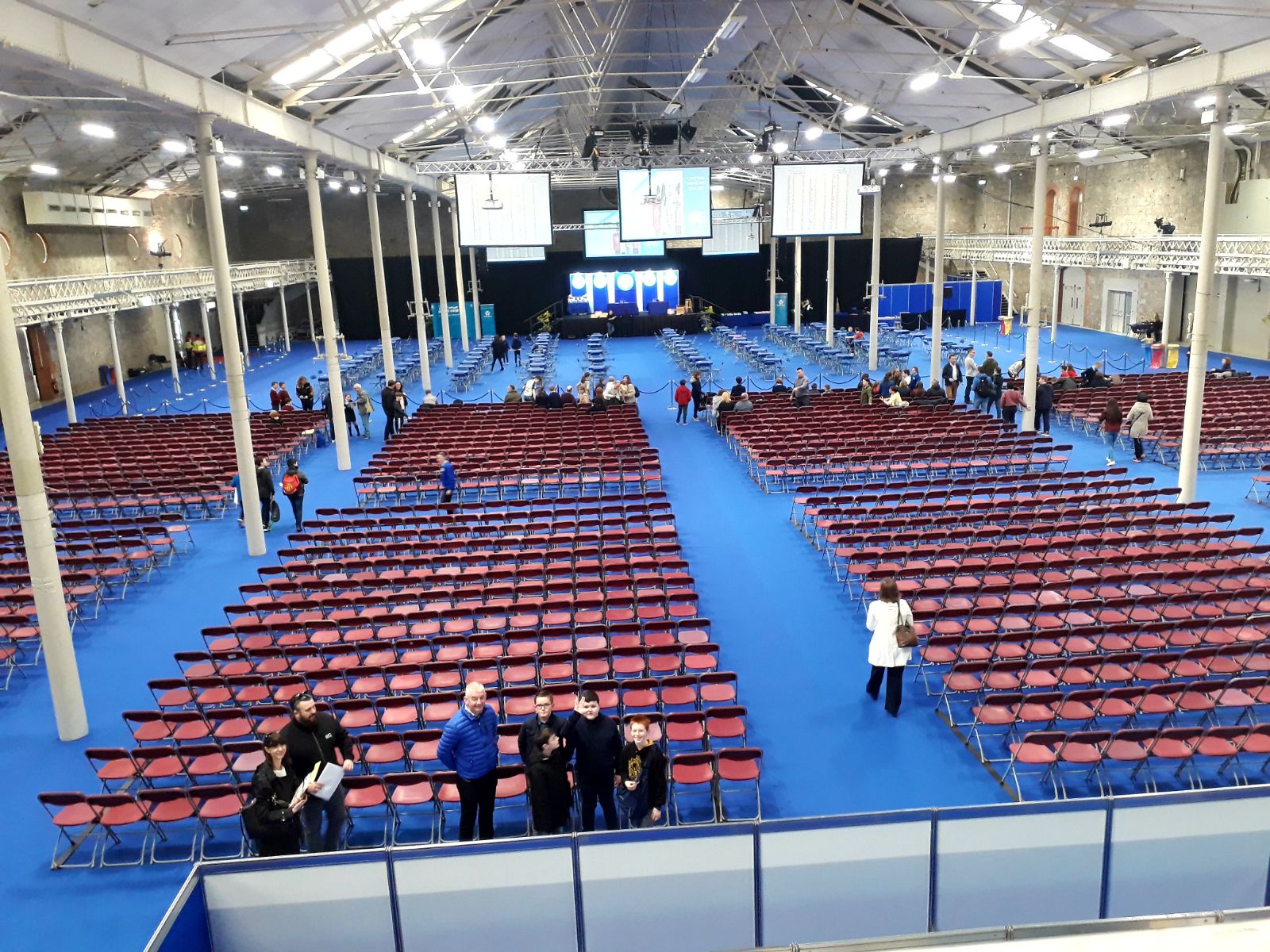 Sports – 3 big days in a row.
Wednesday: Camogie - our u13 girls headed to Nenagh Eire Og for their County Camogie Blitz. In their group were two strong Nenagh based schools. Our first game was against Carrig NS. In tough conditions, our girls fought hard during the first half but, at a scoreless half time, the game could have gone either way. Thankfully with the girls' hunger and sheer determination and goals from Ceola Bergin, Abi Vozza and Lucy Lee we secured the win.
Heading into our 2nd game against Nenagh Gaelscoil with a win behind us was a huge benefit but we were also facing a fresh team that hadn't played any matches yet! Although tired, our girls never lost focus and after some encouraging words from management at half time we were victorious in our 2nd game and qualified for a county semi final which will be fixed in the next few weeks!
Thursday: U/13 Girl's Soccer – the first round of the FAI 5 a-side school's competition kicked off this week in Ballymackey. We have high hopes for our soccer teams this year after both teams lost in the Tipperary County Final last year. Getting back and winning those finals is the goal but we have to take it one step at a time and just keep doing our best.
For the first time ever, Corville brought an A and a B team to this tournament. It was great to give our younger girls some experience playing for the B team and it is a reflection of the up and coming talent in the school that they very nearly got through to the final to face our A Team. The A team successfully overcame their first obstacle by winning all 4 of their group games before beating Carrig NS in the final 2 – 0. This puts them into the 2nd round where they will get a chance to become Tipp. Champs. I certainly wouldn't put it past this group of girls.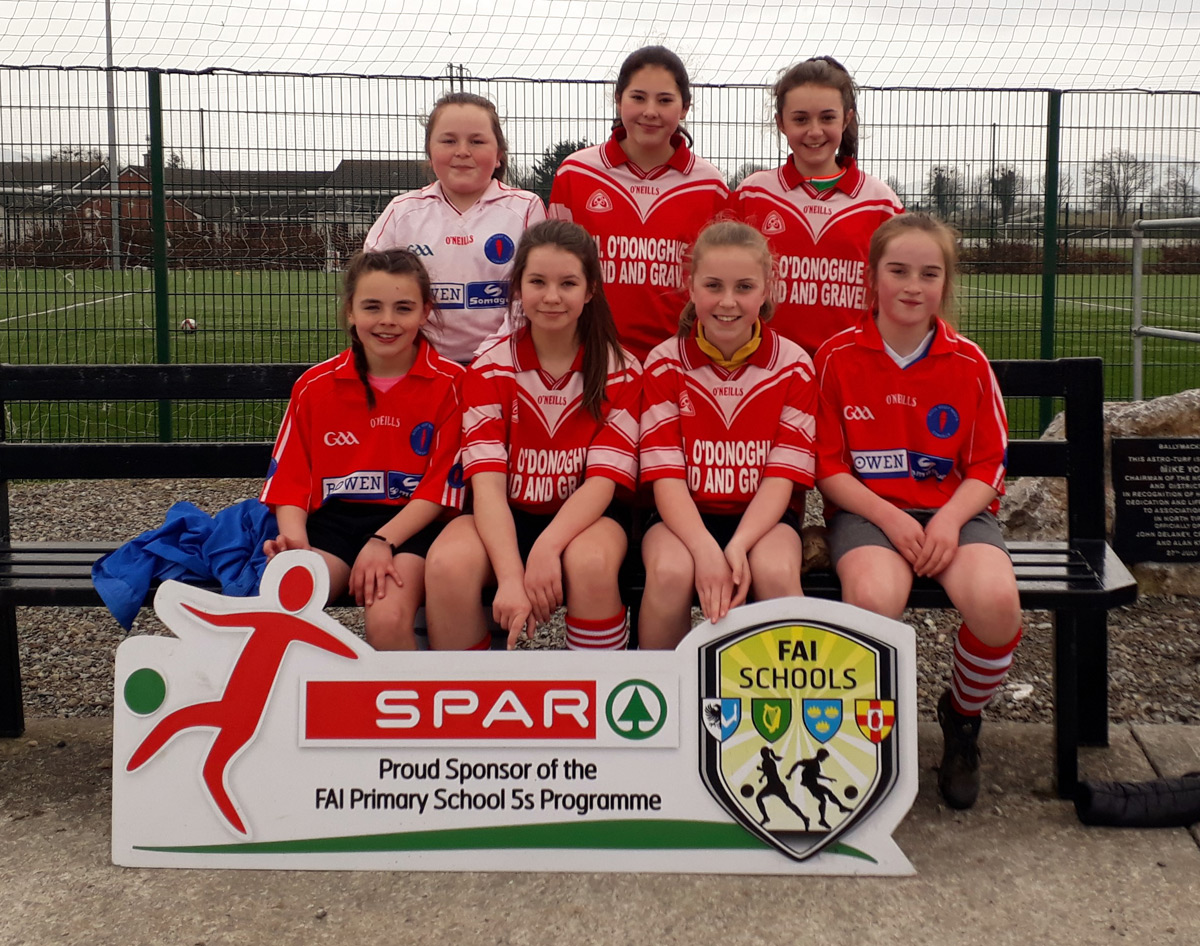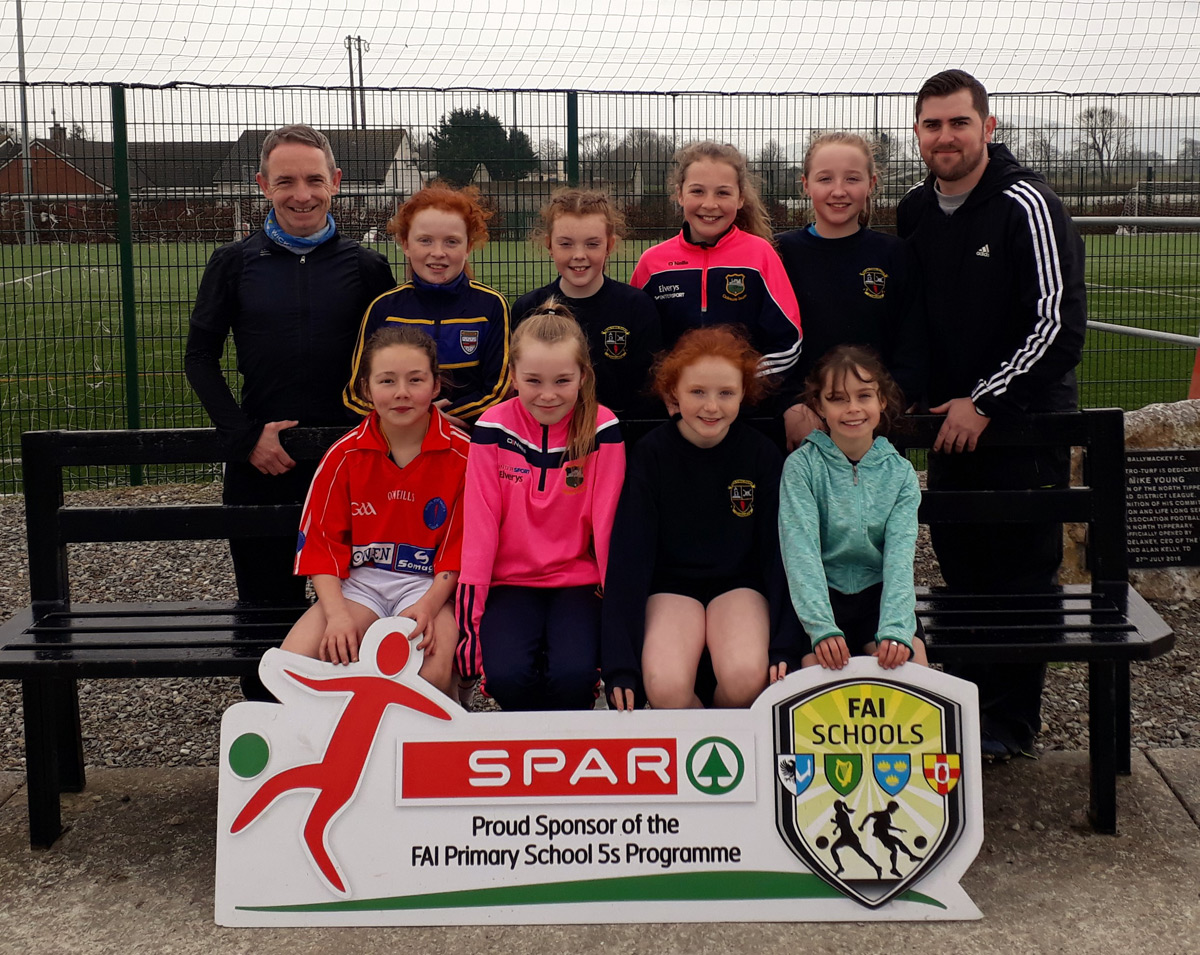 Thursday: U/13 Boy's Soccer – the first round for the boys was also on this week and they too were on a revenge mission from last year. Like the girls, the boys had an A team and a B team. Both teams performed very well on the day with our young B team playing superbly. The experienced gained from this year should help them in years to come; being around a winning team will hopefully succeed in lifting expectations in the school. Our A team were missing, arguably, their best player so it was up to the rest of the lads to raise their game in what proved to be a tough first round. Everyone of our boys played out of their skin, winning all their group games and winning the final 2 – 0 vs Lissenhall. On they march now to the County Finals where they will really need to be at their best against the best teams the county has to offer. We are sure our lads will do us proud no matter what!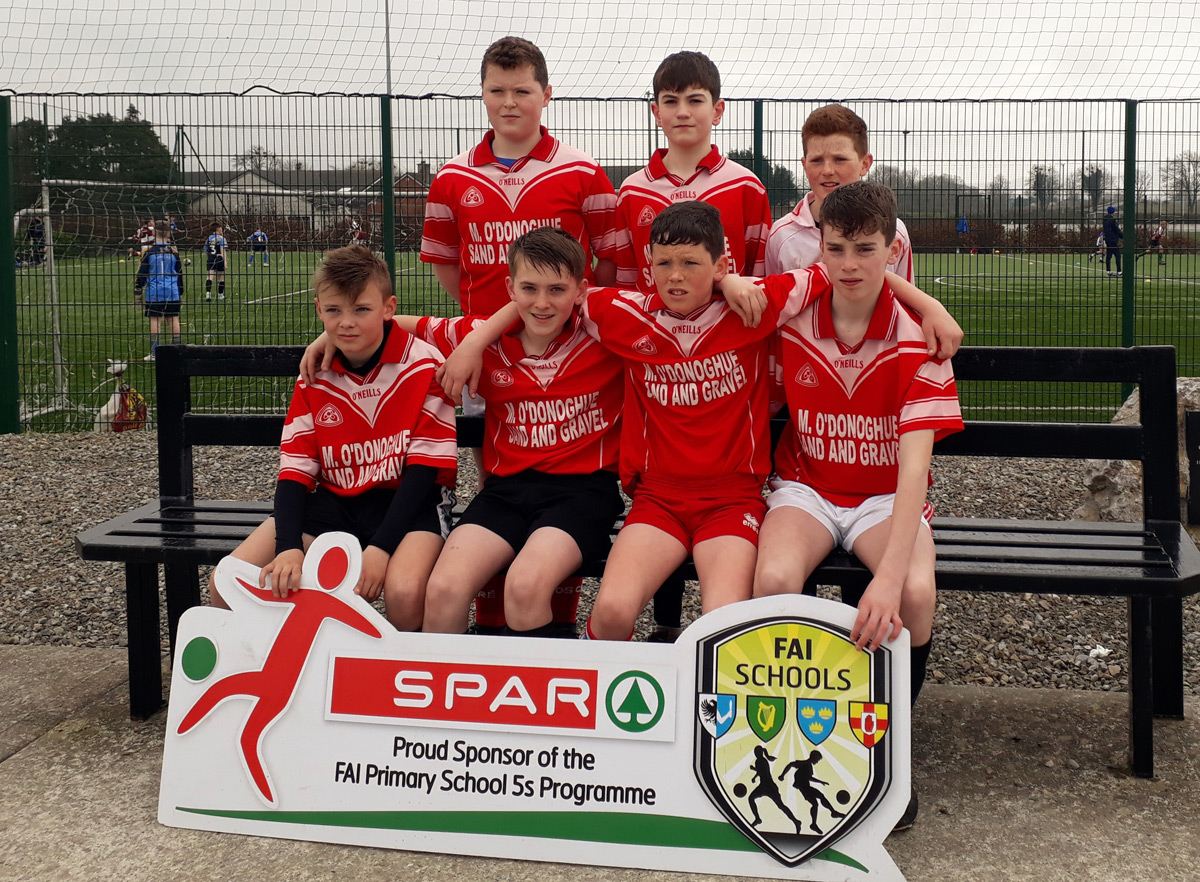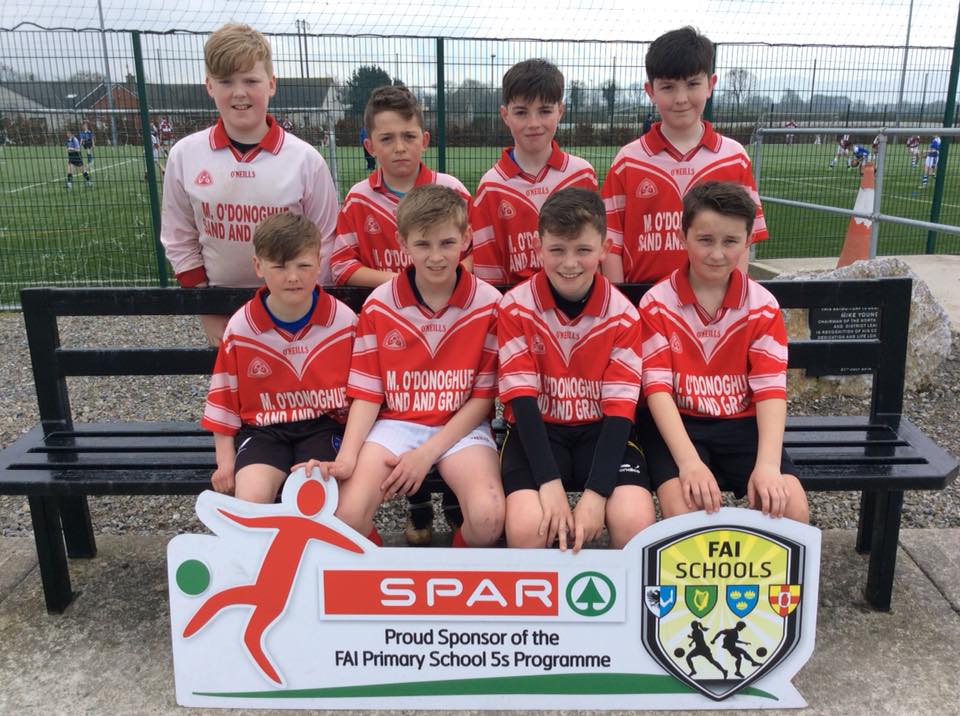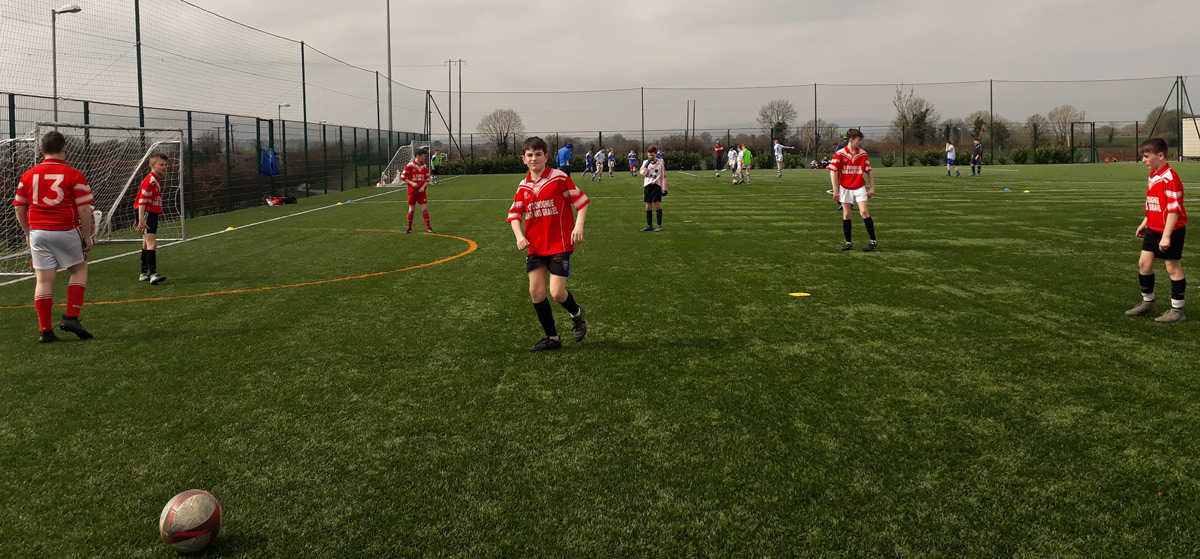 ---
Previous Corville News: 2017/18 Term 2 | 2017/18 Term 1 | 2016/17 Term 3 | 2016/17 Term 2 | 2016/17 Term 1