Corville N
.

S

.

News

:

13

/

11

/

22

We are well over half way through Term 1, with just over 5 short weeks left until the Christmas holidays. It was fantastic to see sport return to the school, with cross country and Gaelic football tournaments returning to the calendar. We also returned swimming after an absence of a few years. We welcomed the victorious Roscrea Hurling team to the school as well as former student Harry Loughnane with the All Ireland Minor Cup. We heard of three more former students doing well with Brody Lee and Lily-Anne O'Meara called into Irish U/15 soccer squads and Billy Hayes joining up with Munster Rugby during the summer. We enjoyed math's week in the school and now we have science week to look forward to next week. For Halloween, things got spooky in the school with lots of art work and decorations in the halls and students and teachers dressing up. There is plenty more news and photos from the school below, so sit back, relax and take a look.

To keep more up to date with what is happening in school.we recommend you follow us on Facebook

Fyffes Fit Squad: The school are taking part in the Fyffe's Fit Squad challenge. We are taking part in the competition – Who Will Be Ireland's Fittest School in 2022/2023. Each week we have to do exercises designed by the Fit Squad coaches Phil Healy & David Gillick e.g. lunges, sit-ups, running on the spot. The competition runs until March so hopefully we are super fit by then!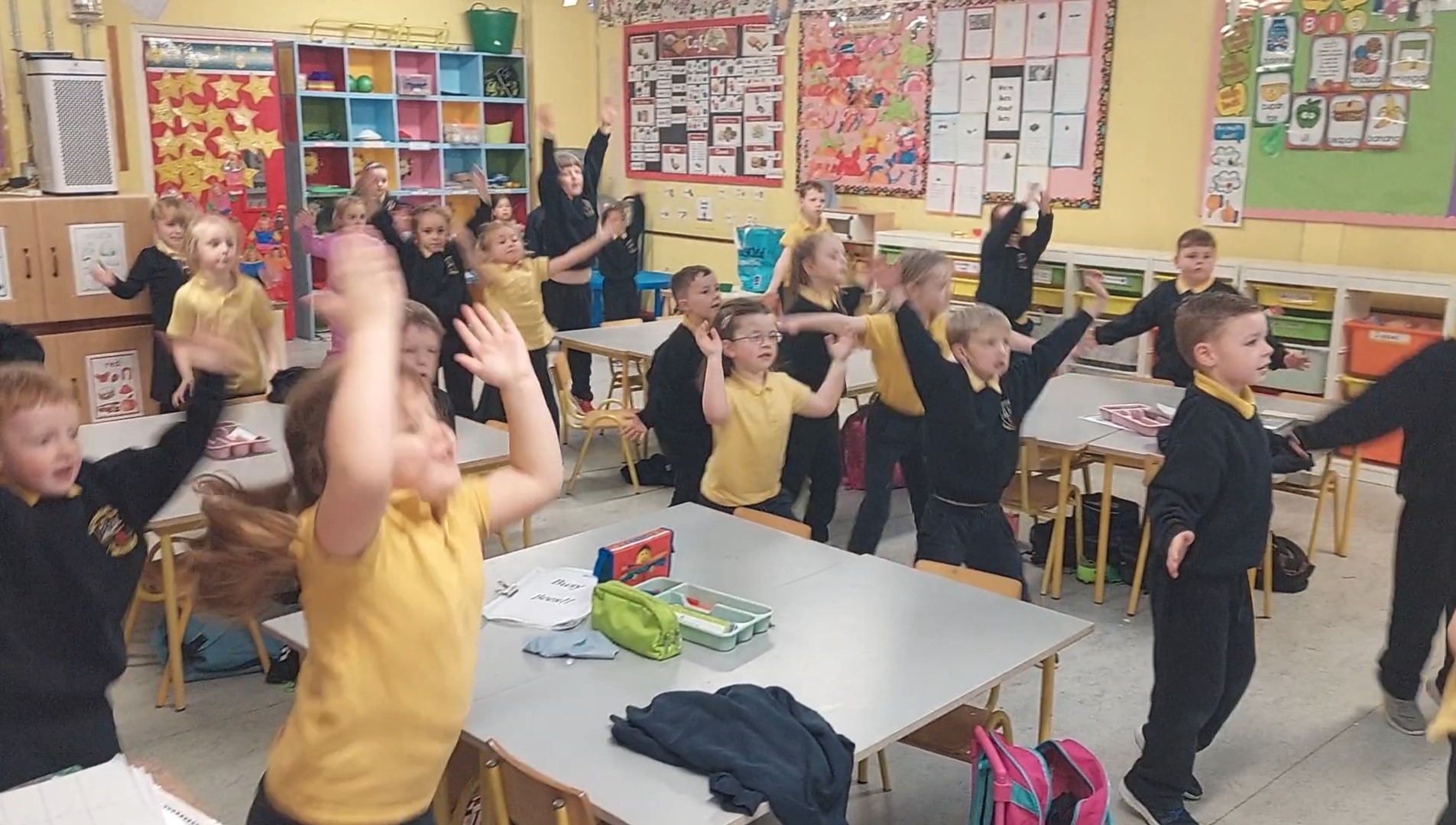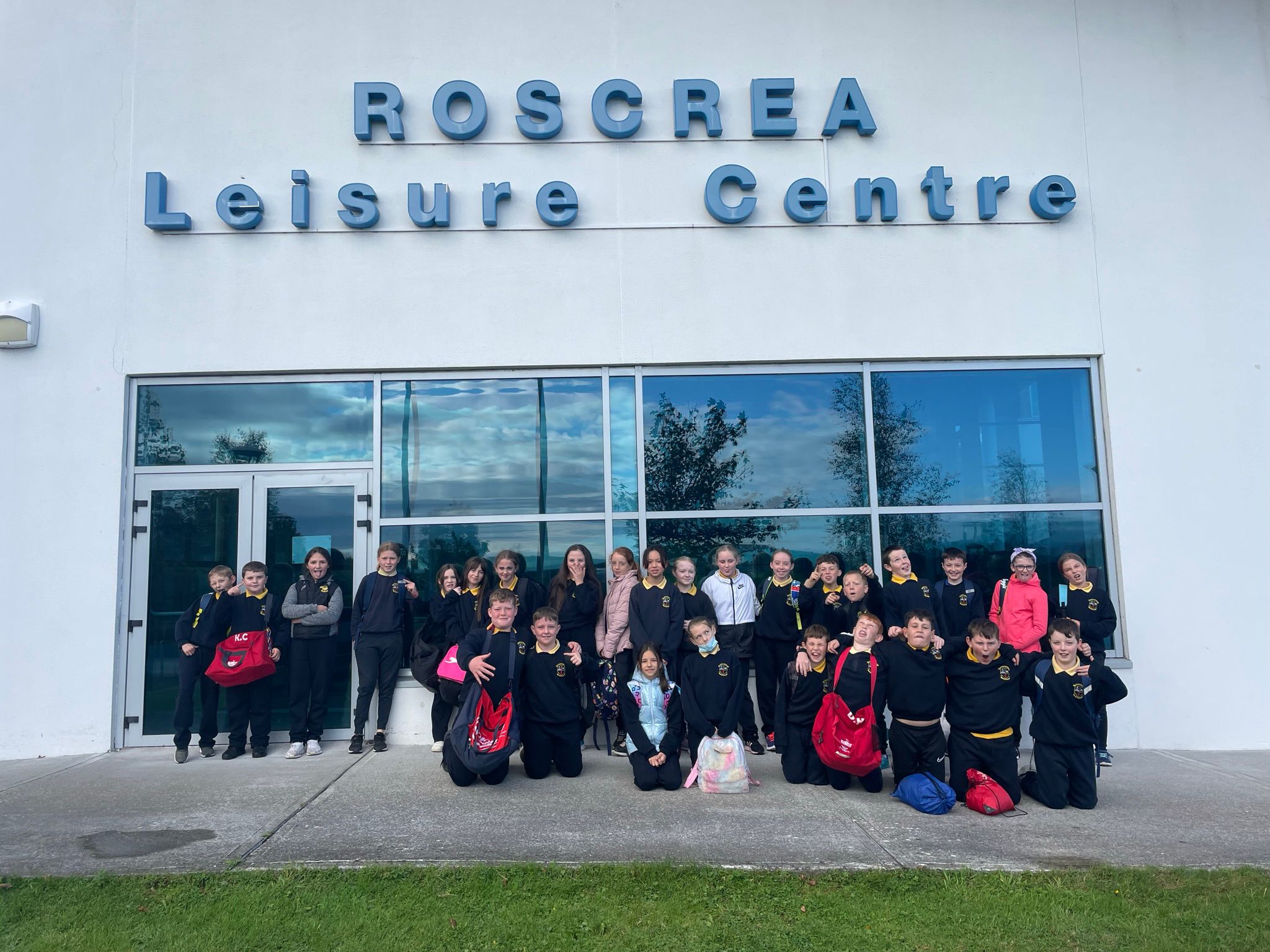 Minor All Ireland Cup: Former student Harry Loughnane returned to the school recently with the minor cups he won with the Tipperary team. Seeing one of our own coming back to celebrate in his former school means a lot to us, so thanks to Harry for giving up his time to help inspire the next generation of Corville hurling and camogie stars.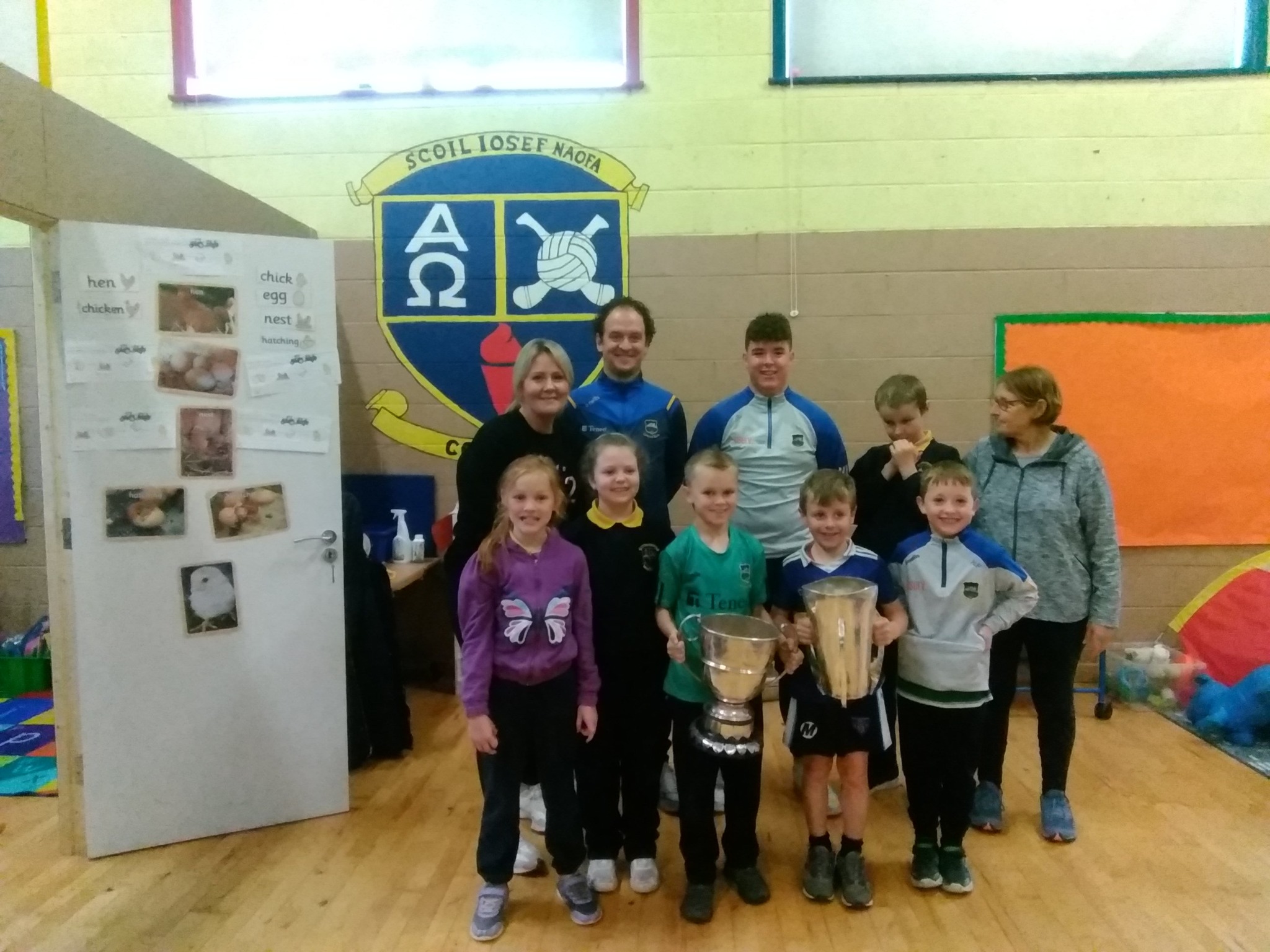 Cross Country: Our Cross Country teams raced in Thurles in September. We had 4 teams in action with a full bus of 50 students making the journey. Our 3rd/4th class boys were top performers on the day with a joint 3rd place finish. In that race, Robbie, Harley and Josh all won individual medals for finishing in the top 10. Our 3rd/4th girls, 5th/6th boys and 5th/6th girls all finished in 5th place in their team competition. Aoife in 6th class brought home a fine individual medal for her efforts. Well done to you all!
This is always a tough event but we are super proud of everyone for giving it a go and representing the school so well. Fitness is very important for all other sports we play in Corville and for everyday life so we encourage our students to stay active and please consider joining the Roscrea Athletics Club. They would be delighted to see you all.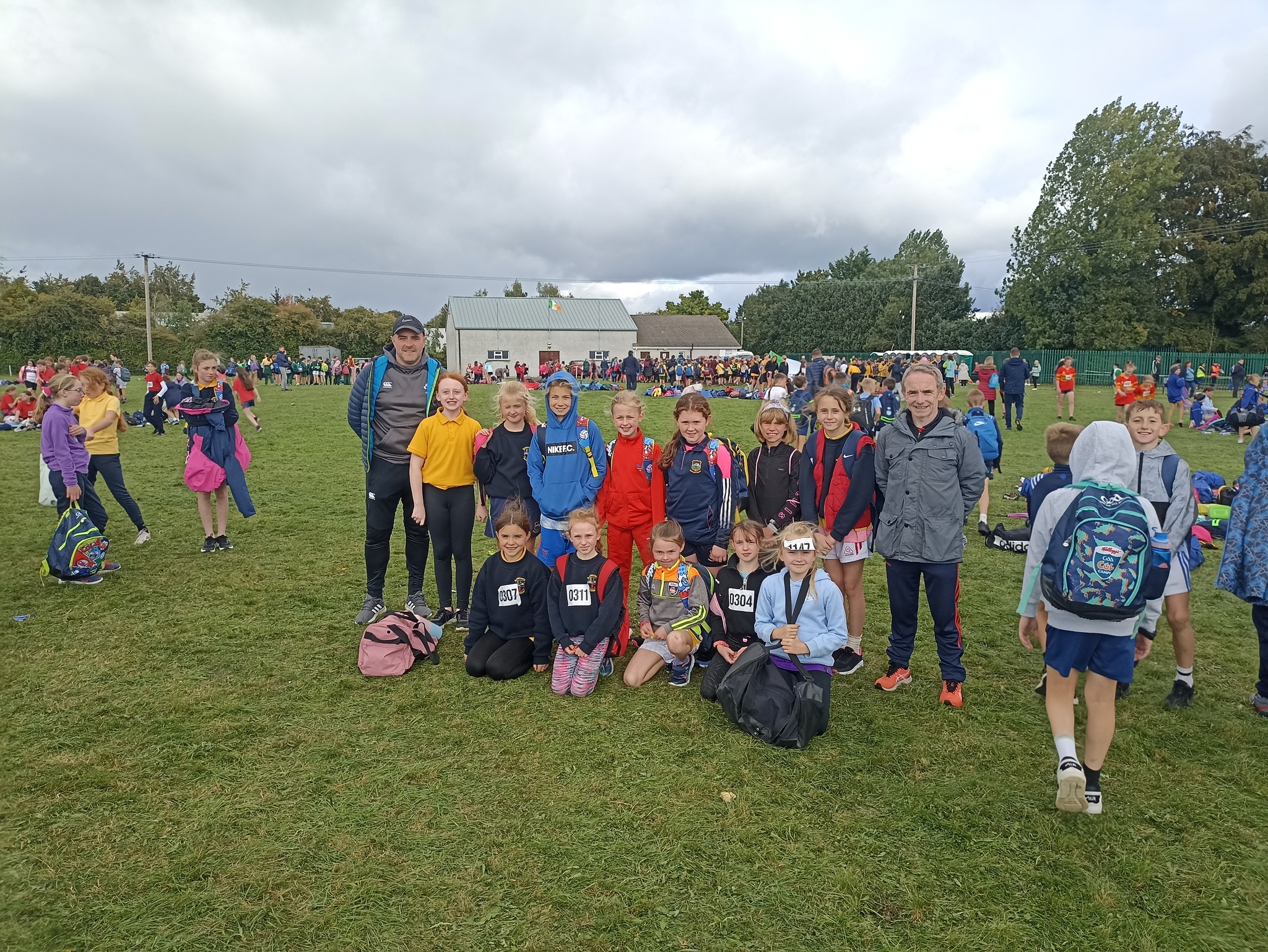 Halloween: Students dressed up in their scariest costumes for Halloween. The school was decorated like it was the scene of a horror film with lots of spooky artwork everywhere. Each class had a Halloween party with treats and games. It was a great way to welcome in the mid-term break.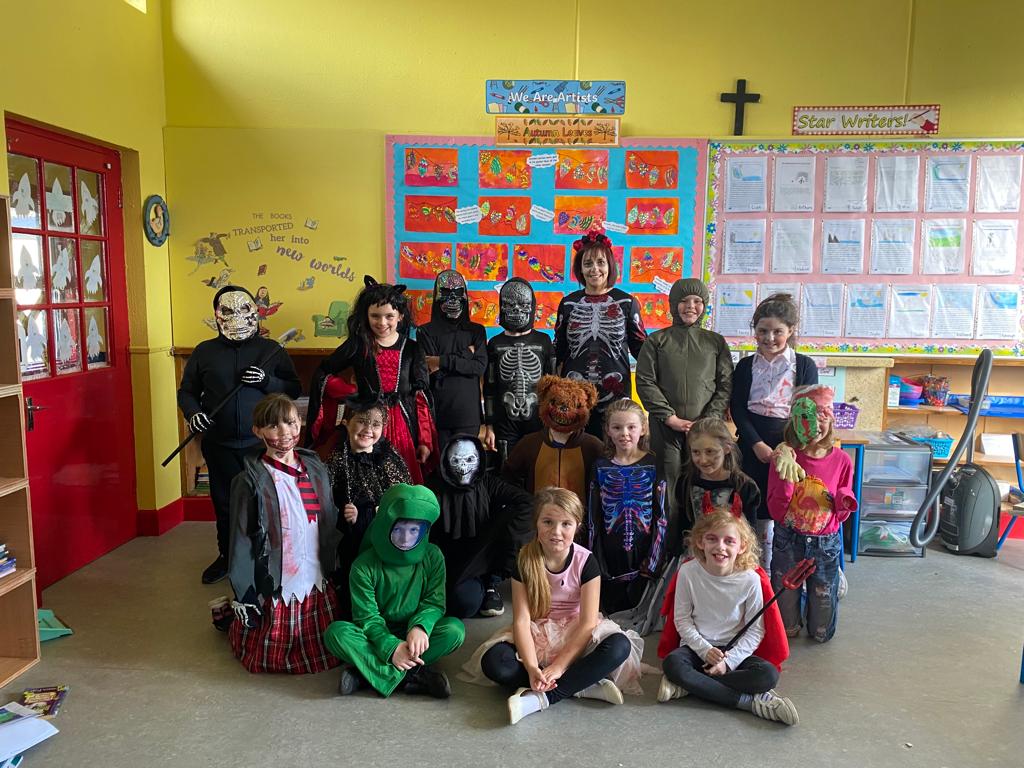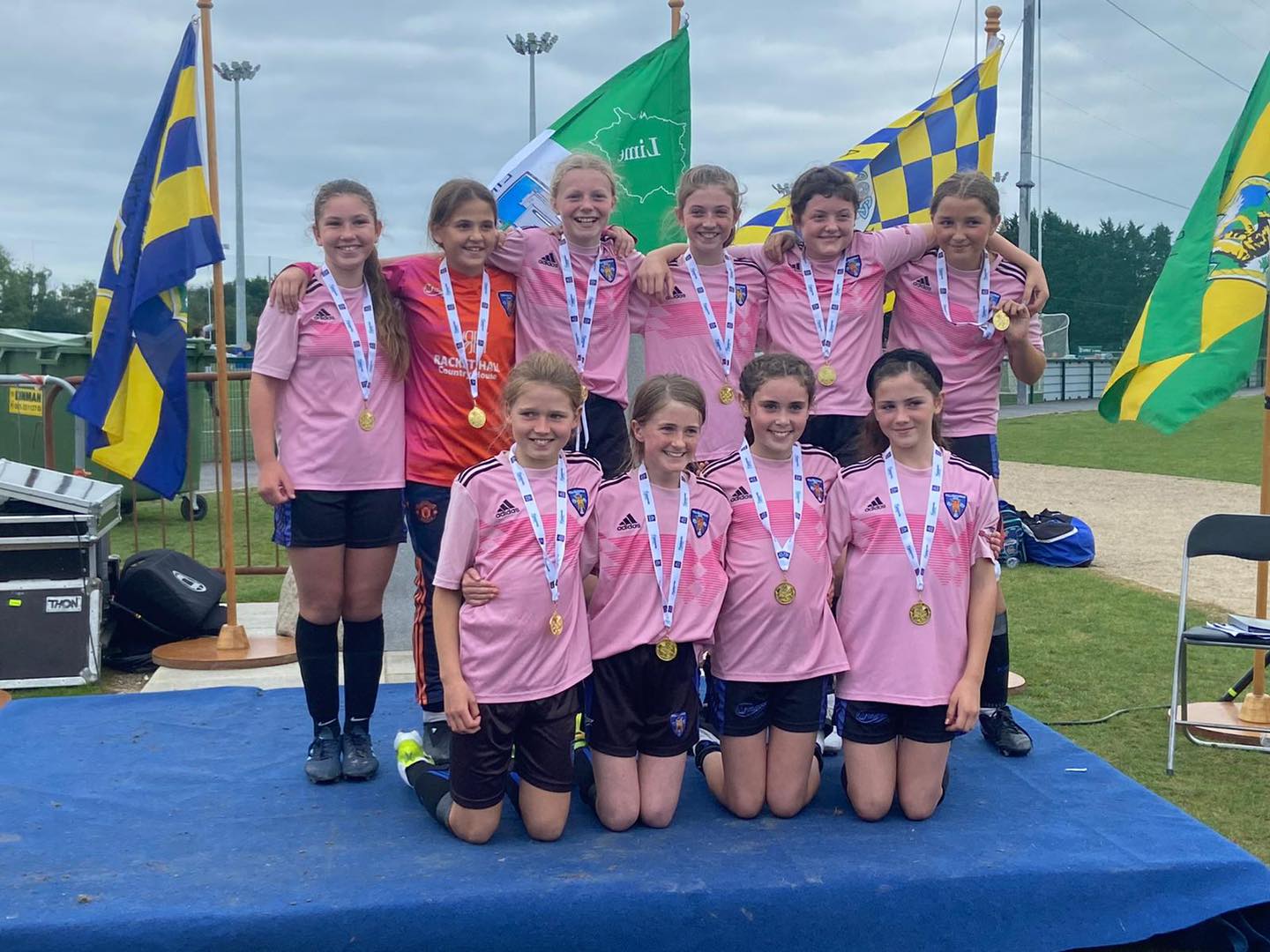 Rugby: past pupil Billy Hayes has been involved with Munster Rugby for the last year. This is a super achievement for Billy and his family. All at Corville are super proud of you!
Soccer Success: it was amazing to see 9 ex-Corville girls on the Killavilla Community Games All Ireland U/15 winning team. It was such a pity these girls didn't get the chance to represent the school in the Spar 5 a-side competition due to Covid. I feel a trip to the final in the Aviva would have been on the cards. Nevertheless, it is still inspiring to see these girls have such tremendous success. You are all helping to inspire the next generation of soccer players in Corville. A special mention too for Brody Lee who is playing for the Irish U/15s and for Lily-Ann O'Meara who has made it to the national stage by being called up to the Irish U15 National Academy.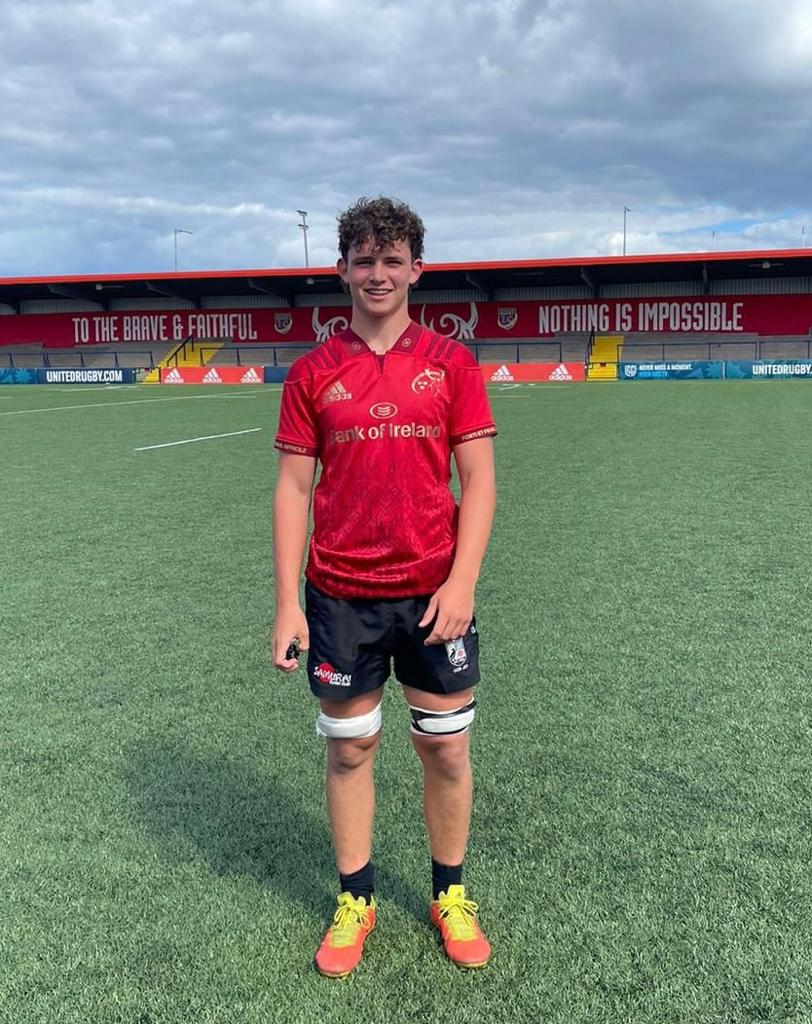 ---
Busy, Busy, Busy
The first month of the year in Corville is always very busy. We have welcomed our new Junior Infants and they have settled in very well. We said goodbye to our old 6th class in June and now it is up to our new 6th class girls and boys to lead the school as best they can. We are sure they will do a great job. There is a definite buzz in the air this year compared to the last few years. It is all systems go with extracurricular activities as we welcome back football and cross country training to the school. We have huge numbers of teachers helping out and massive numbers of students out training every day. Soccer, quiz, chess, hurling, camogie, guitar, lego and homework clubs will all be starting again soon too. There is something for everyone so encourage your children to take part and give it a go!
Some photos from the first two weeks:
For more photos and regular updates – make sure to follow us on Facebook (click the link below)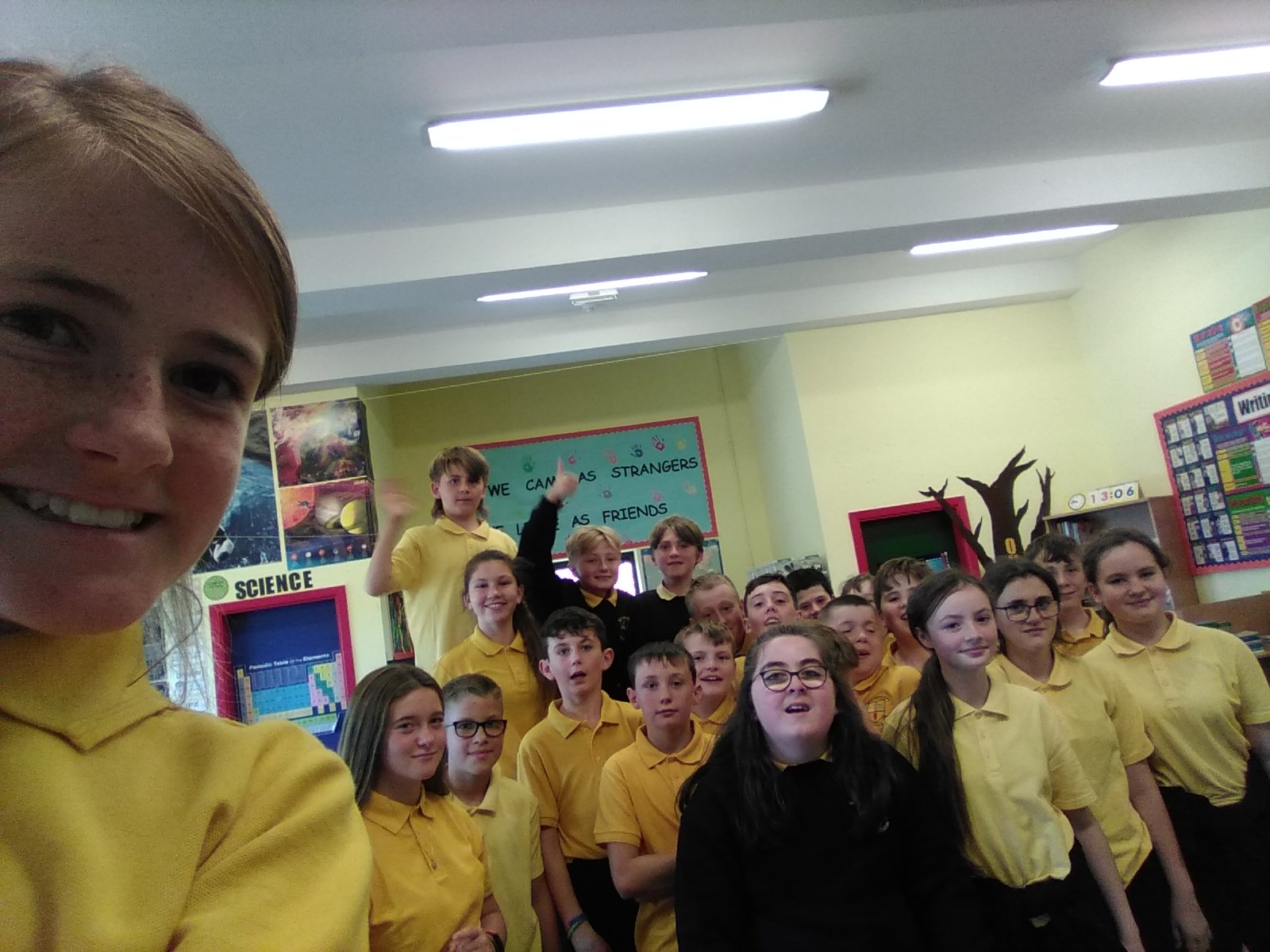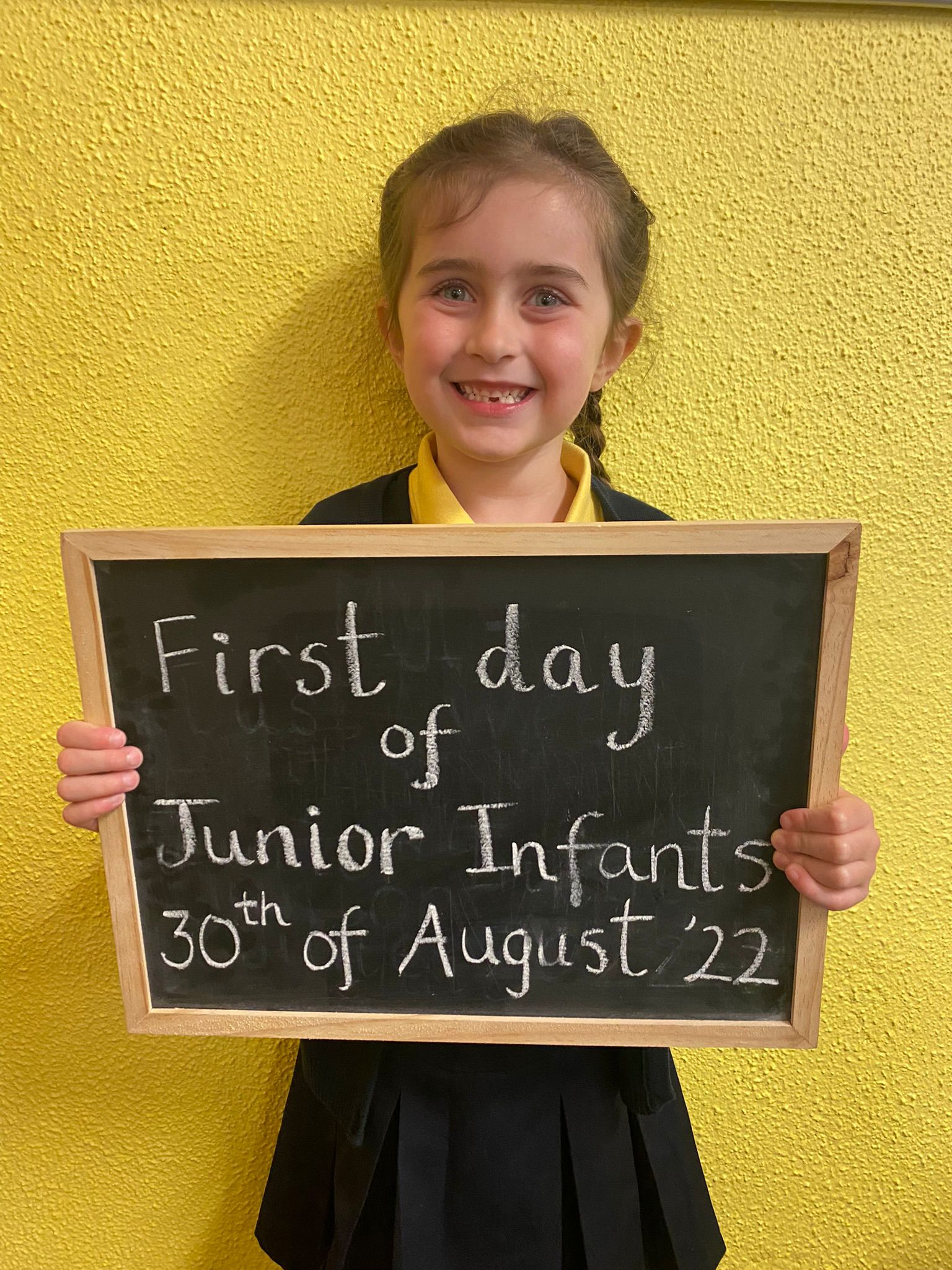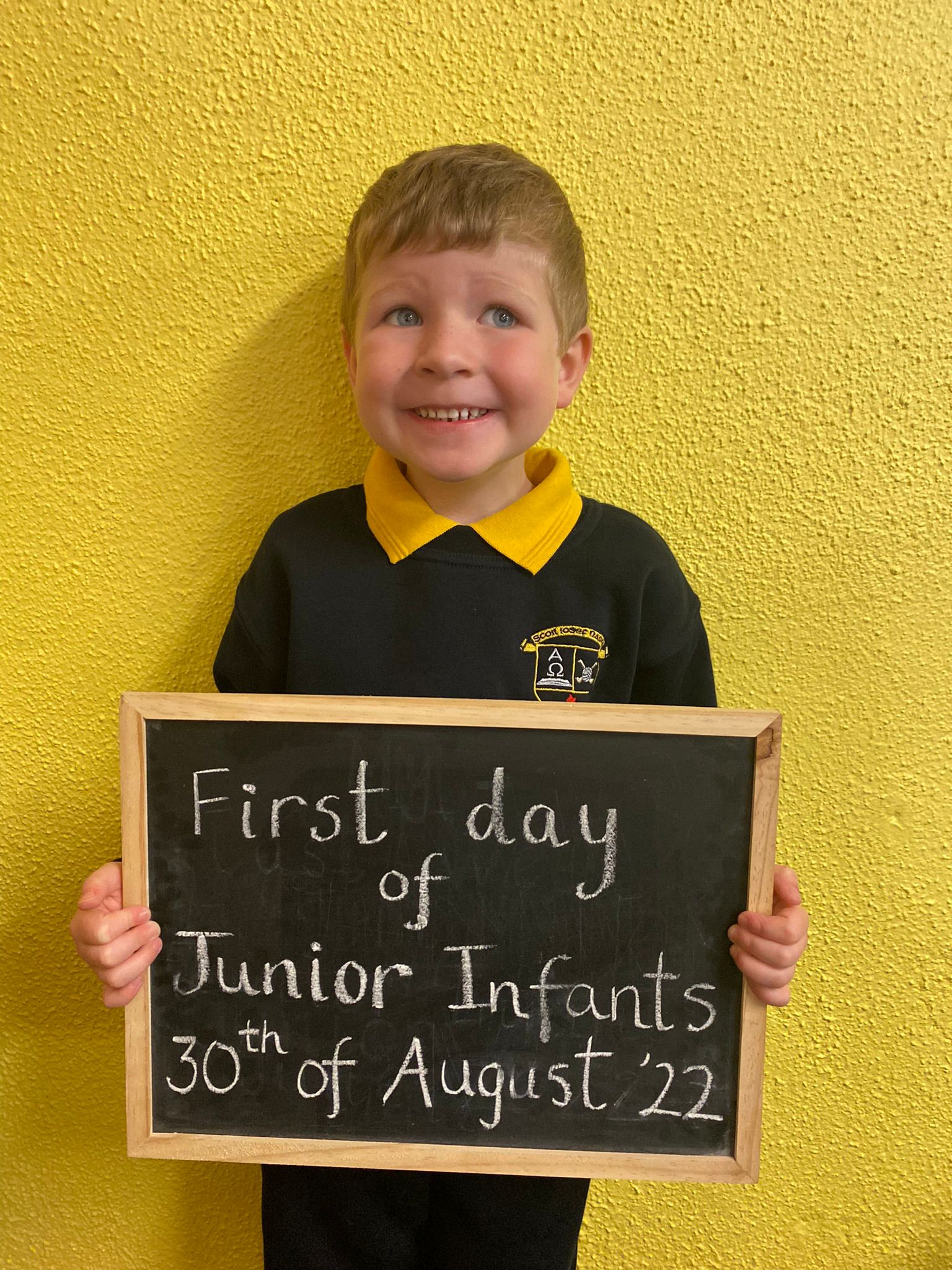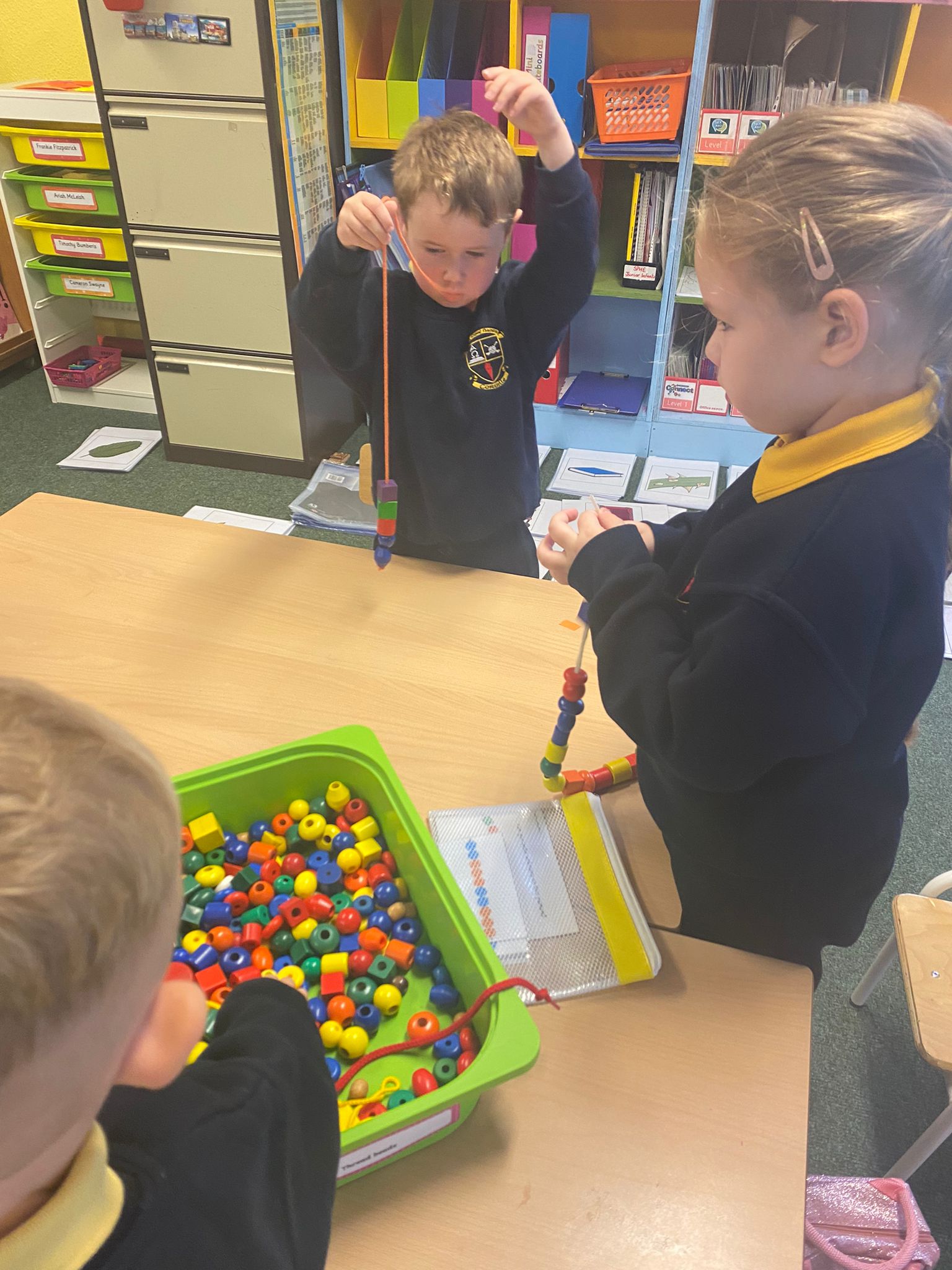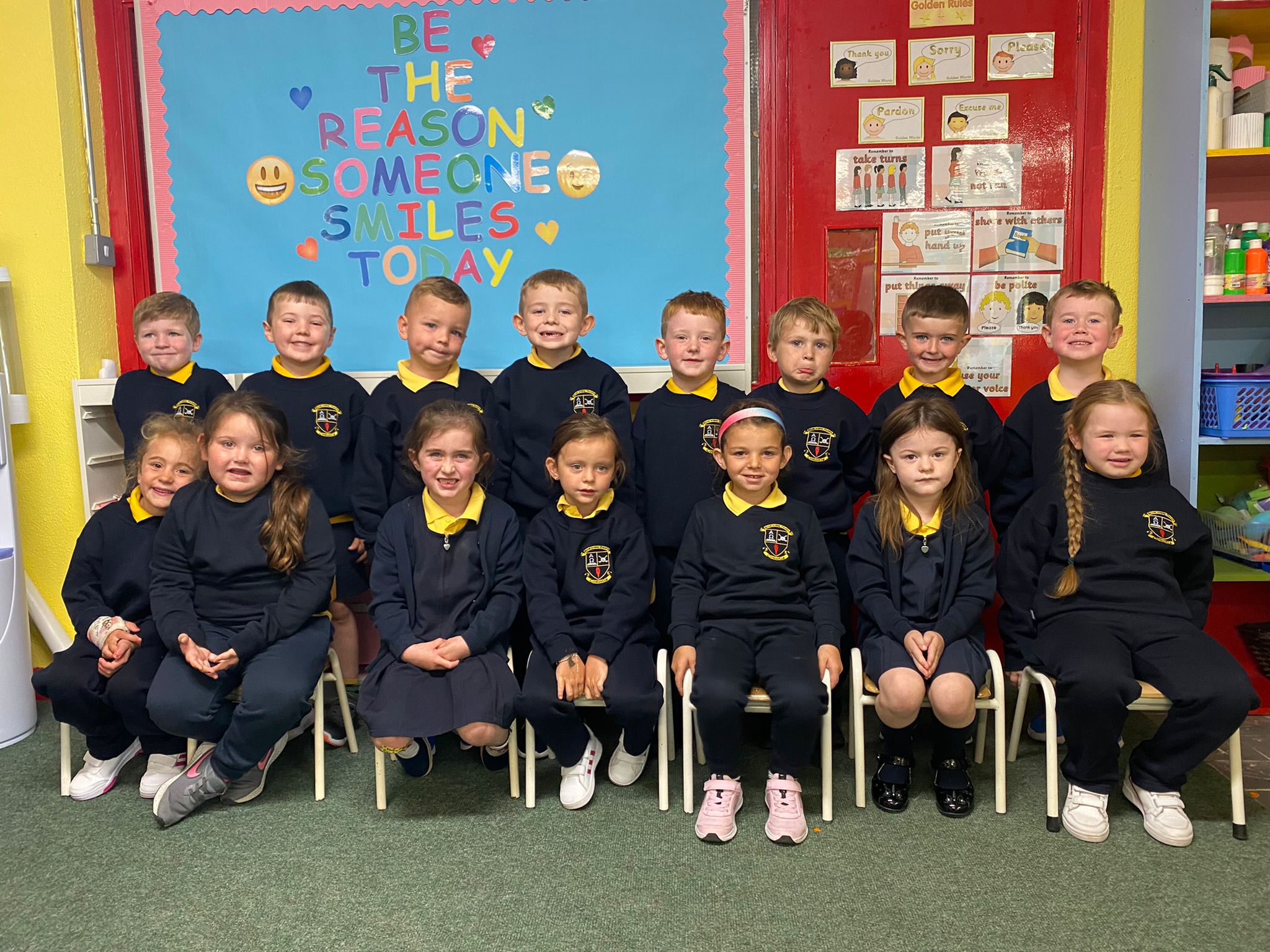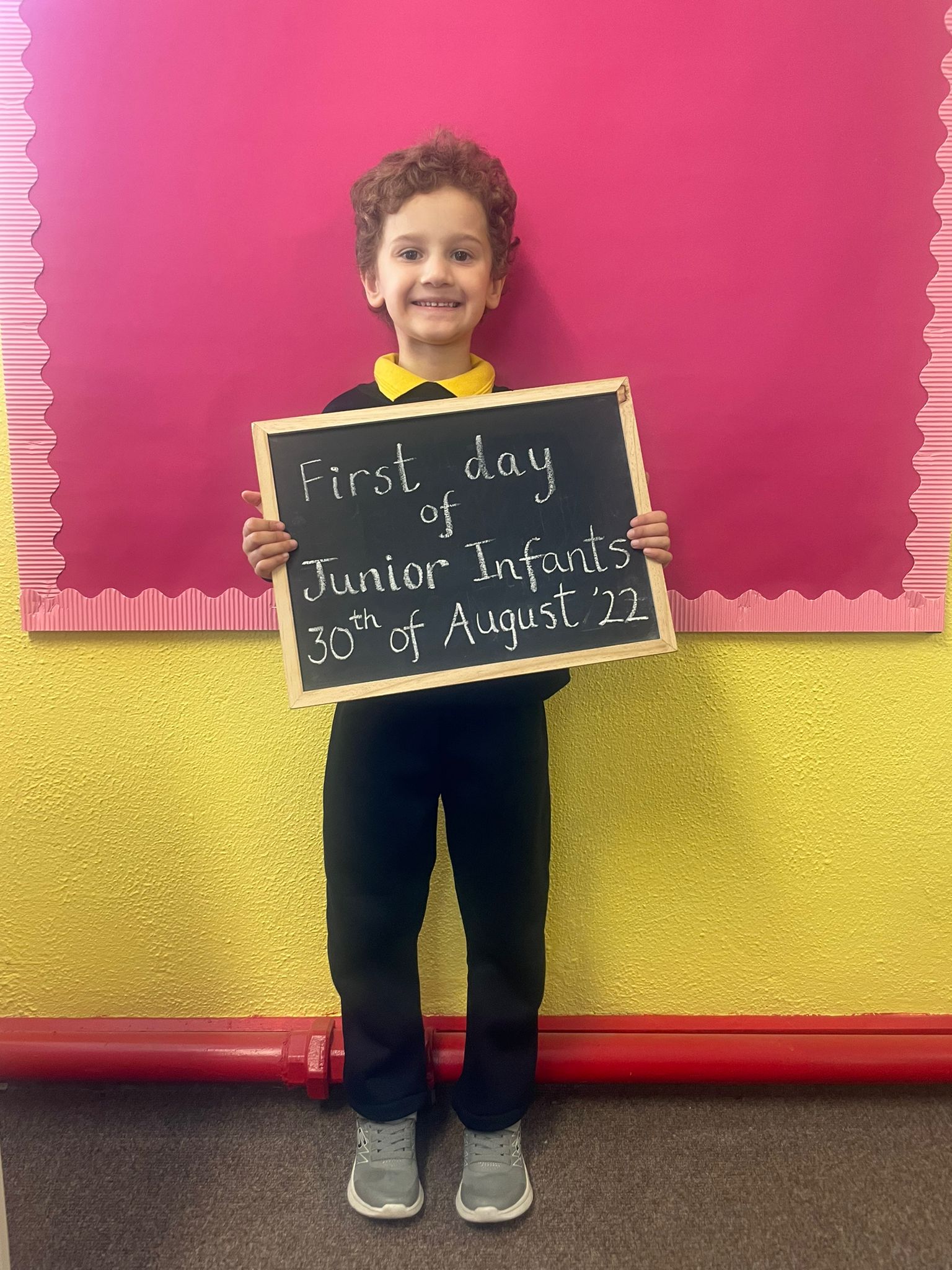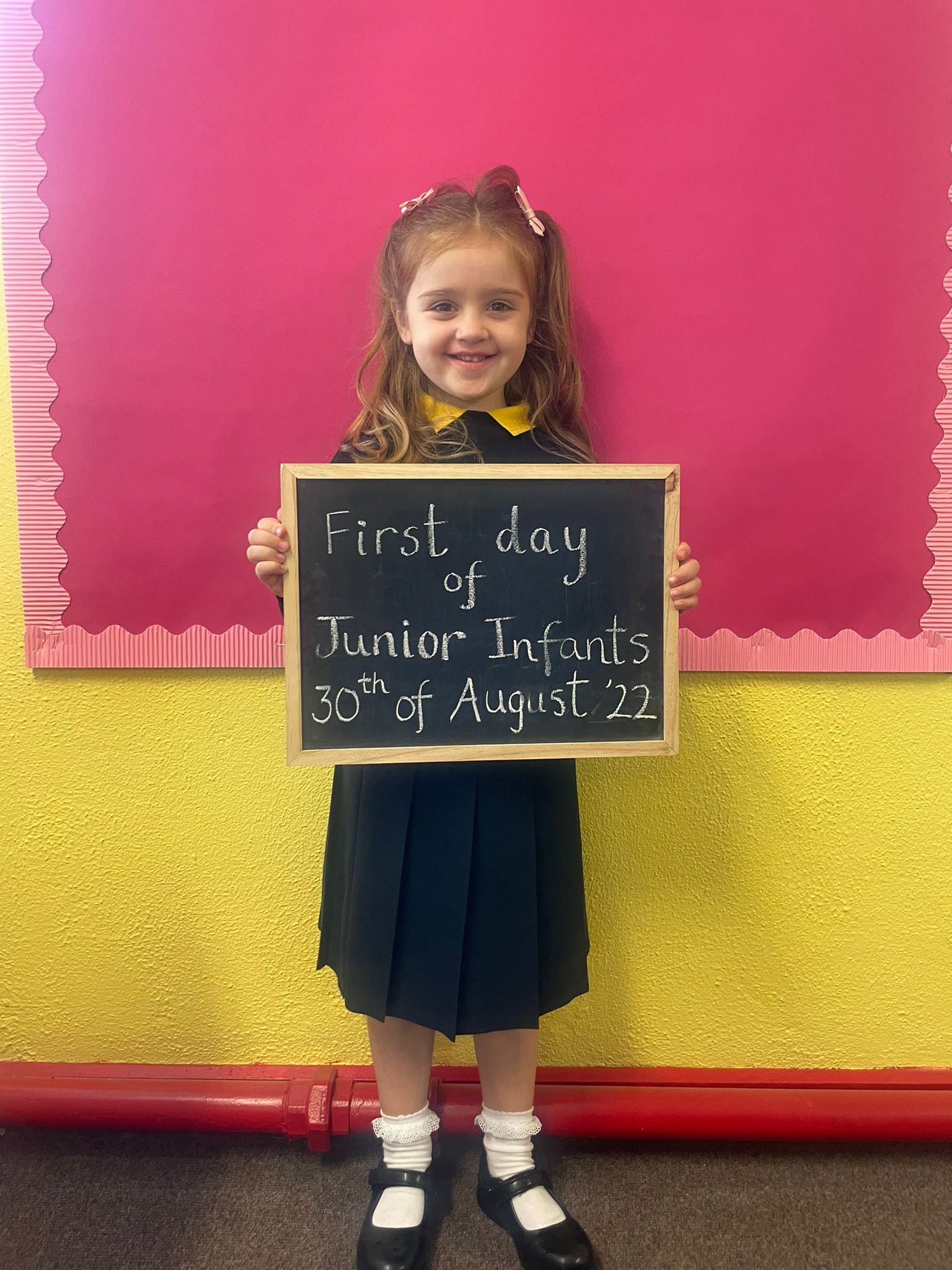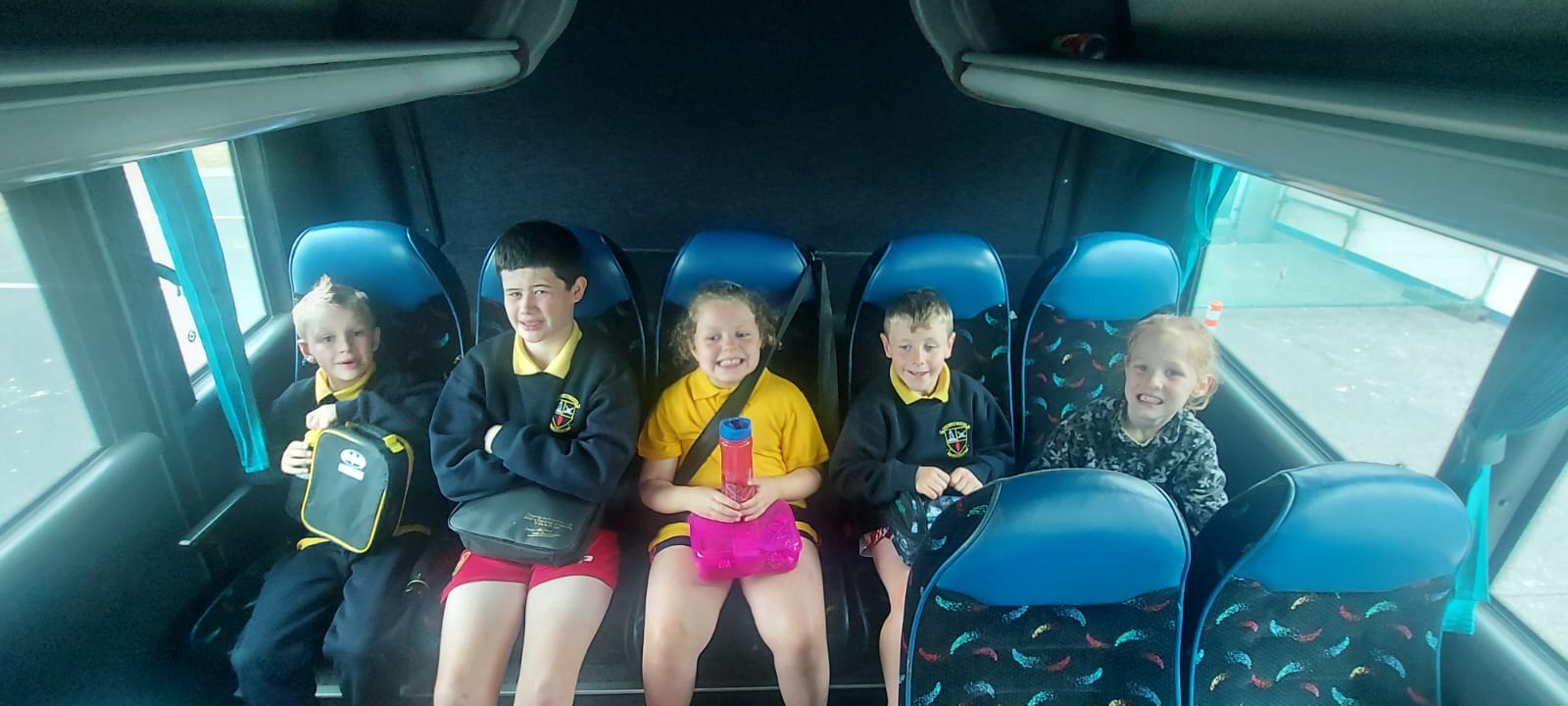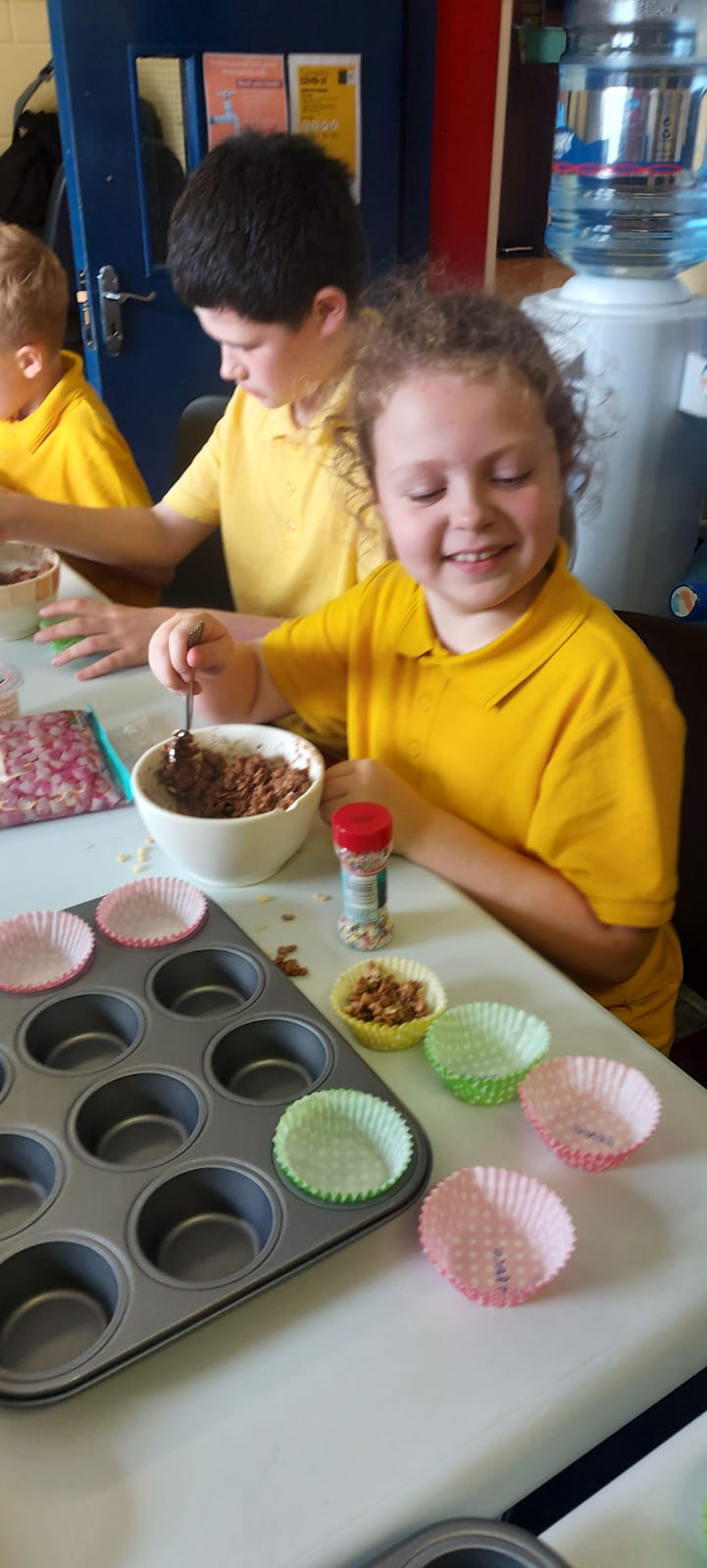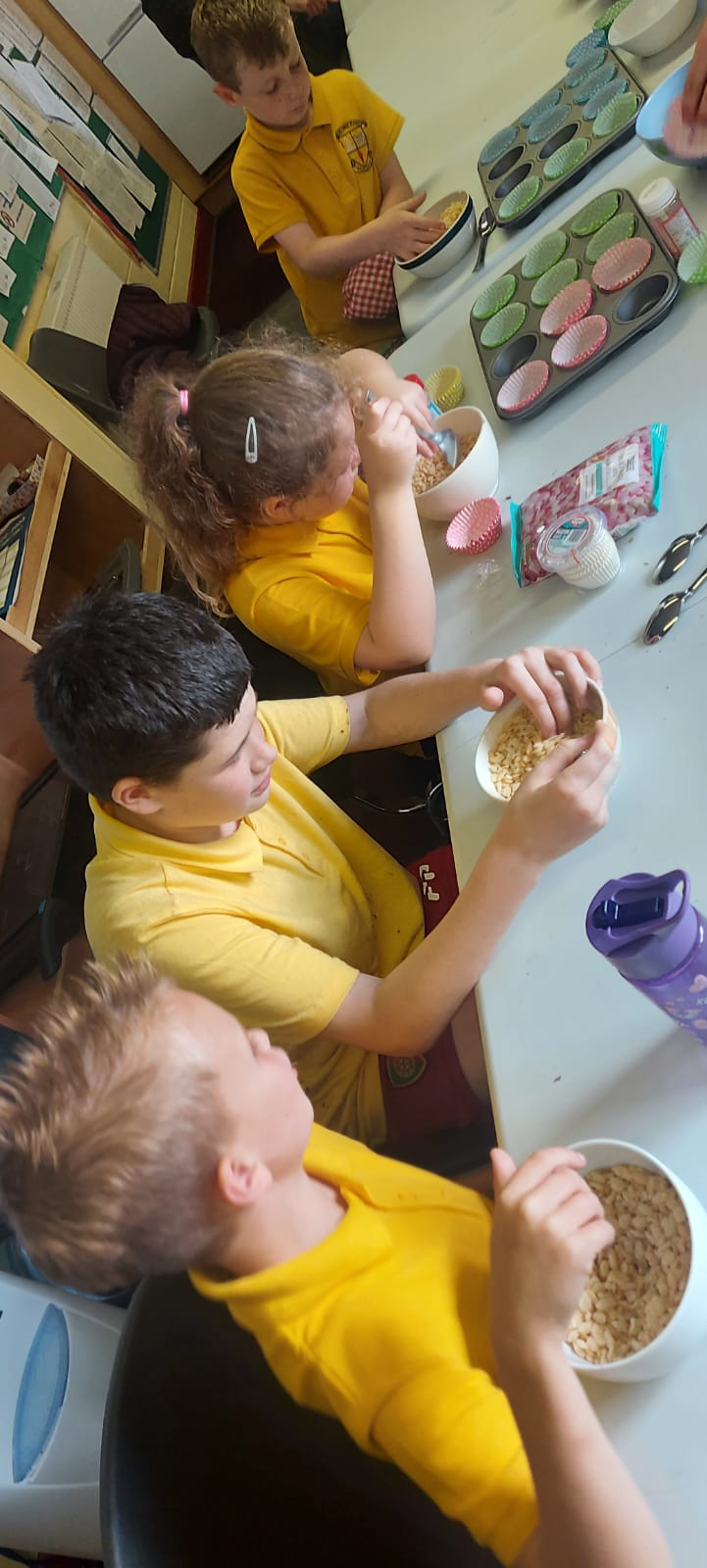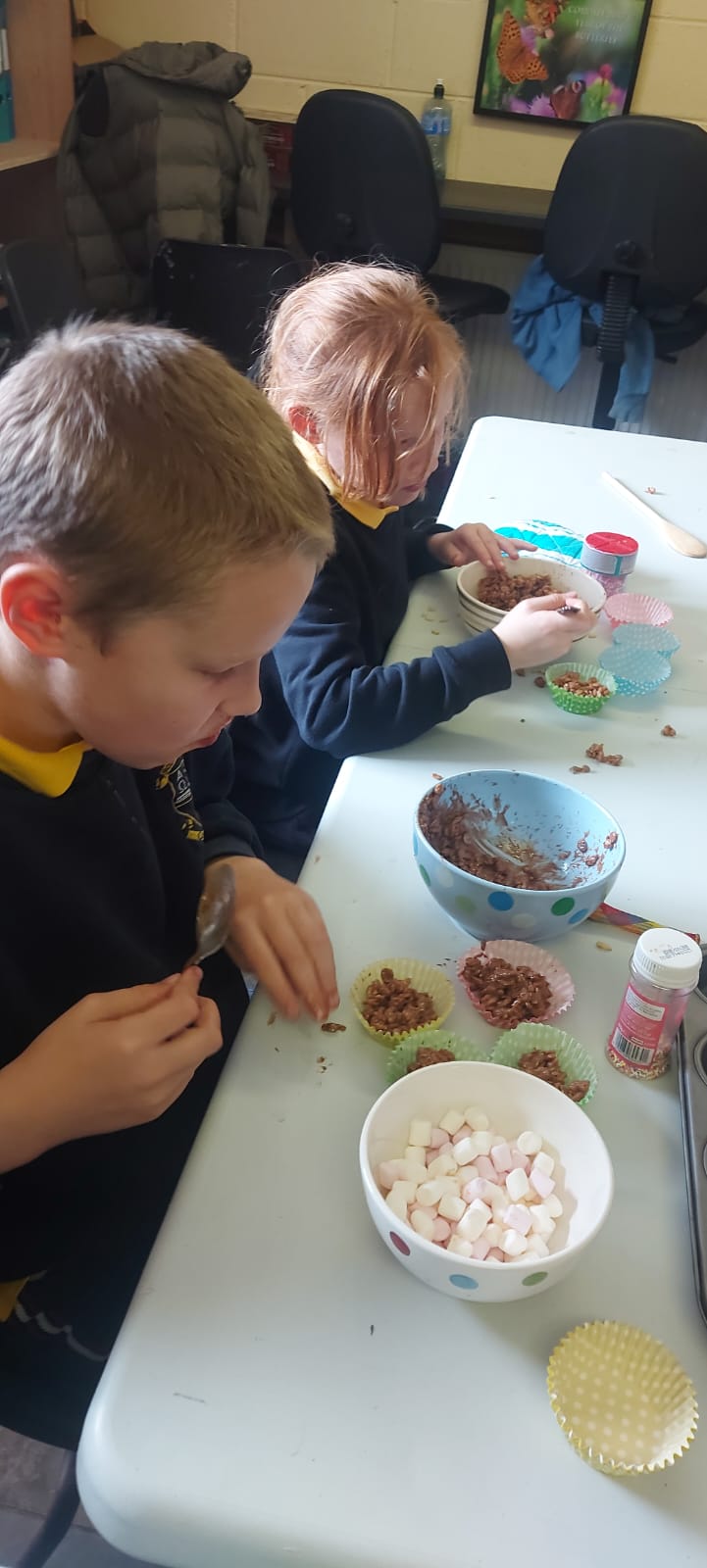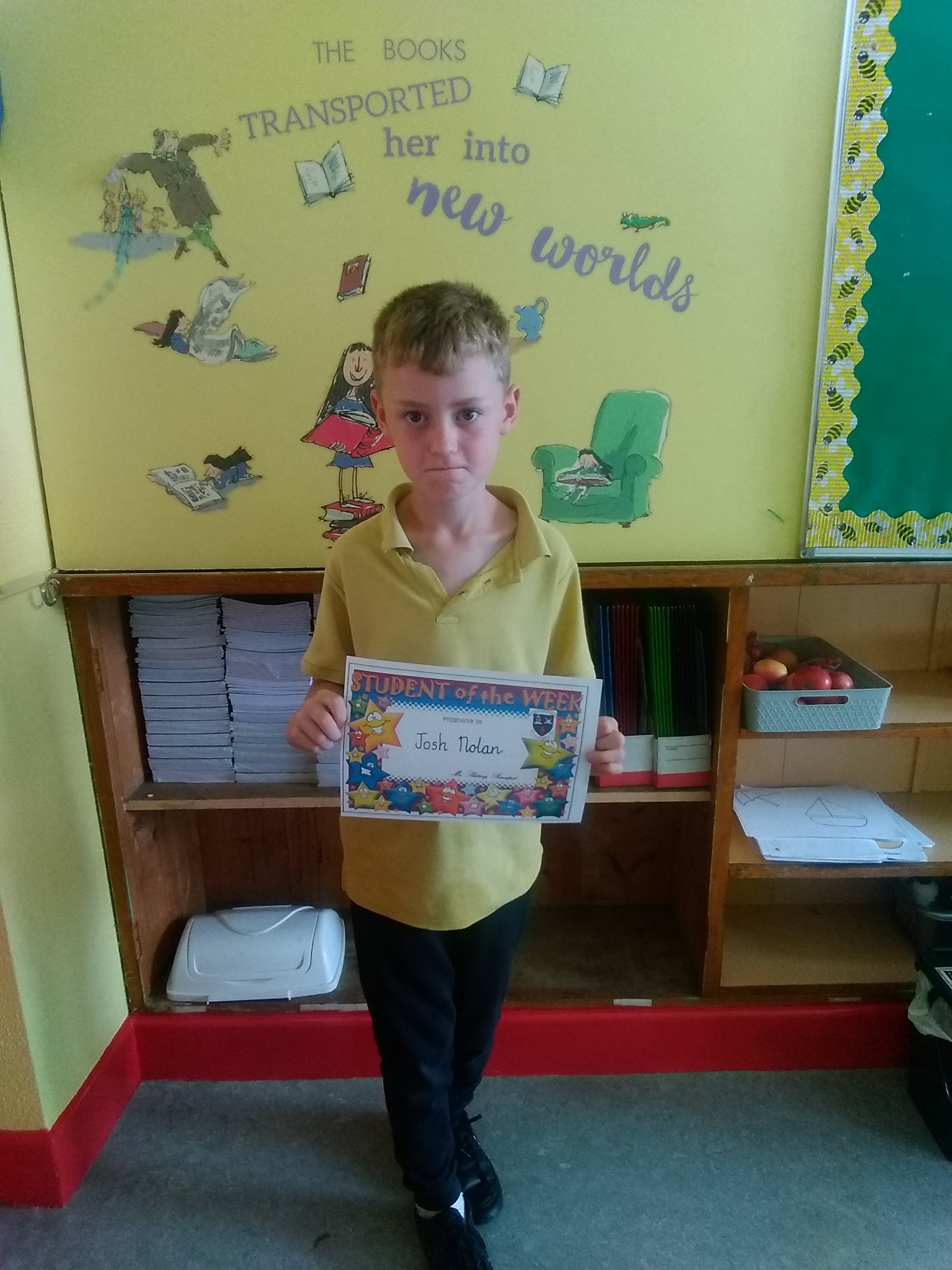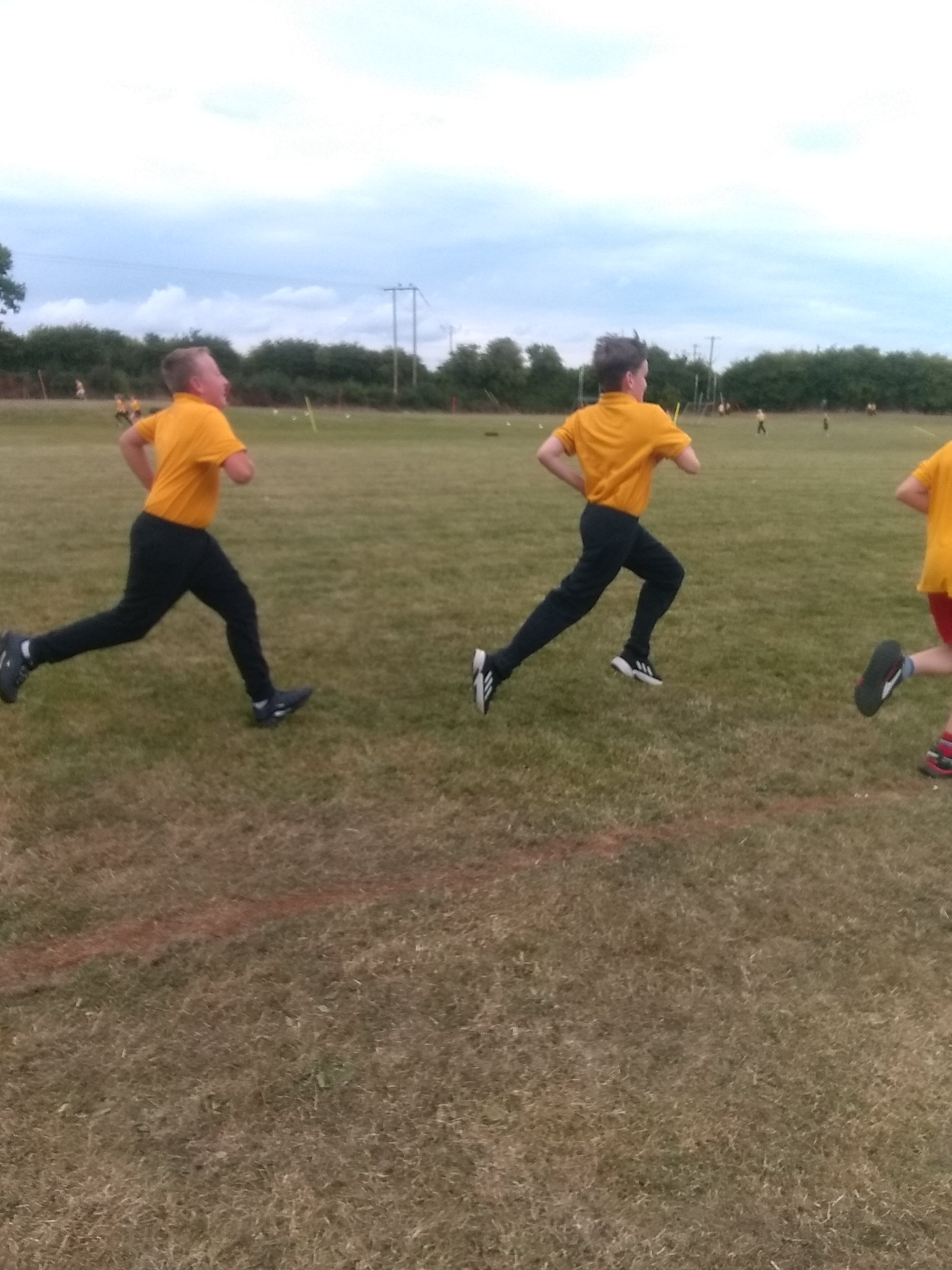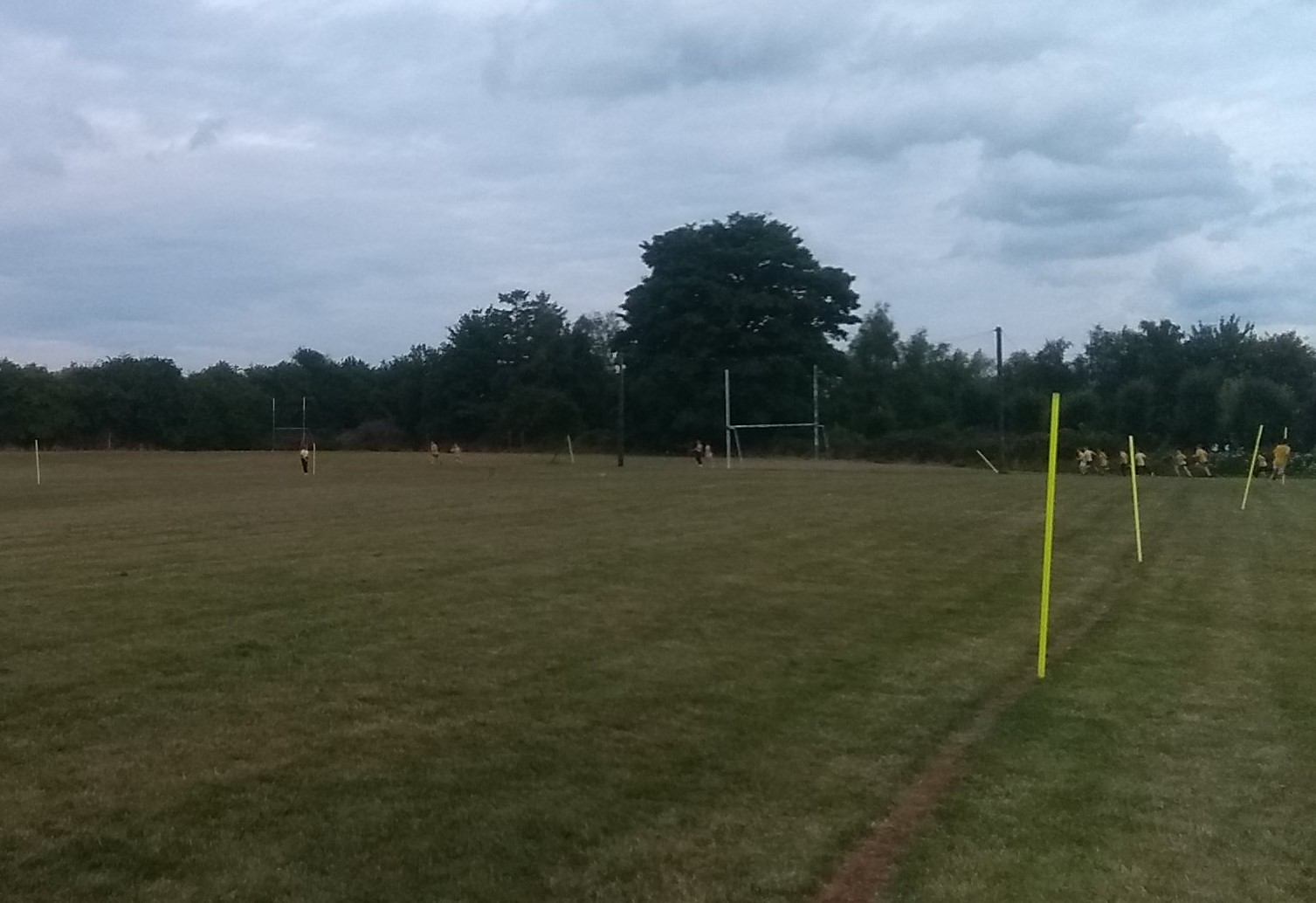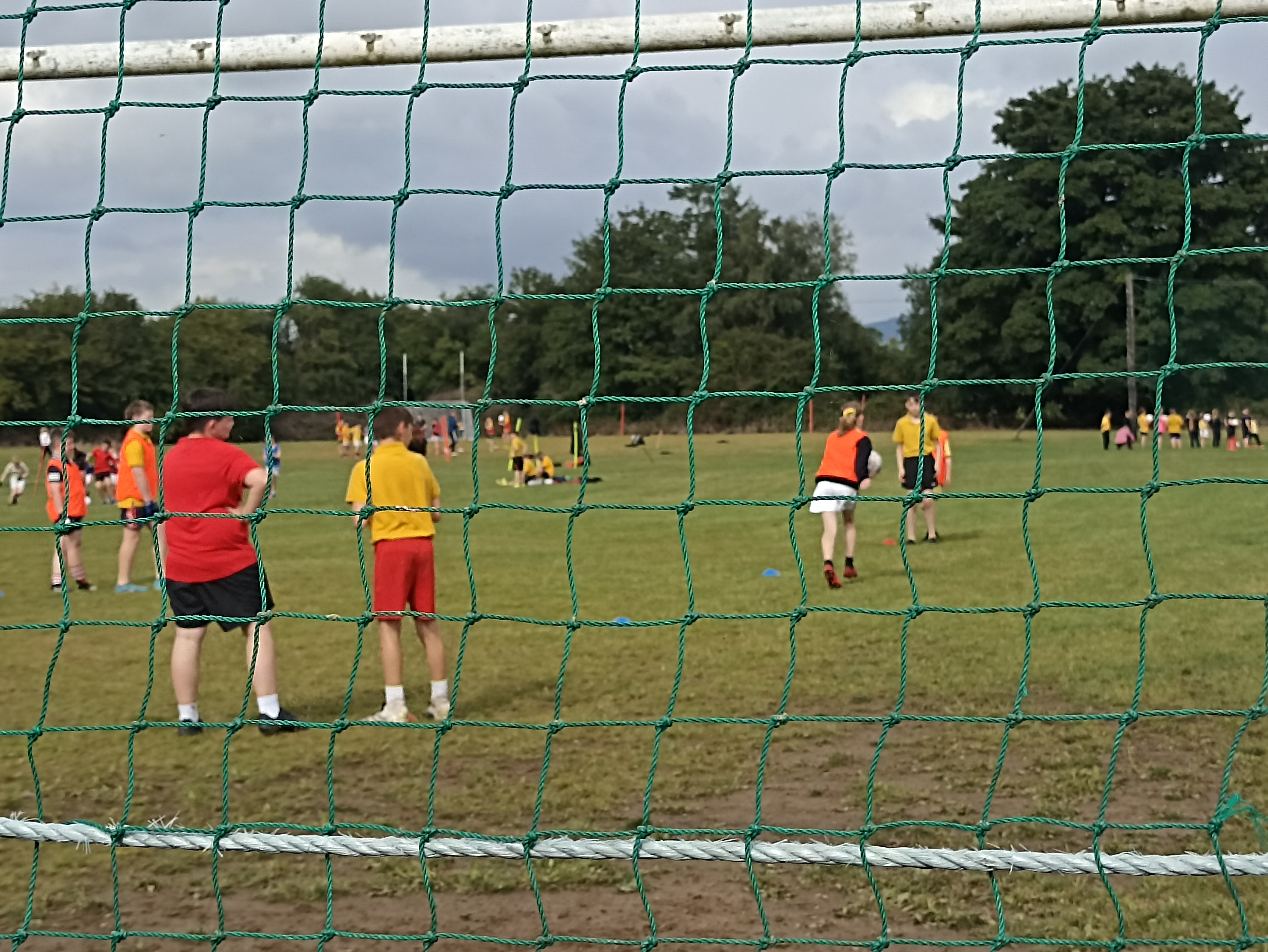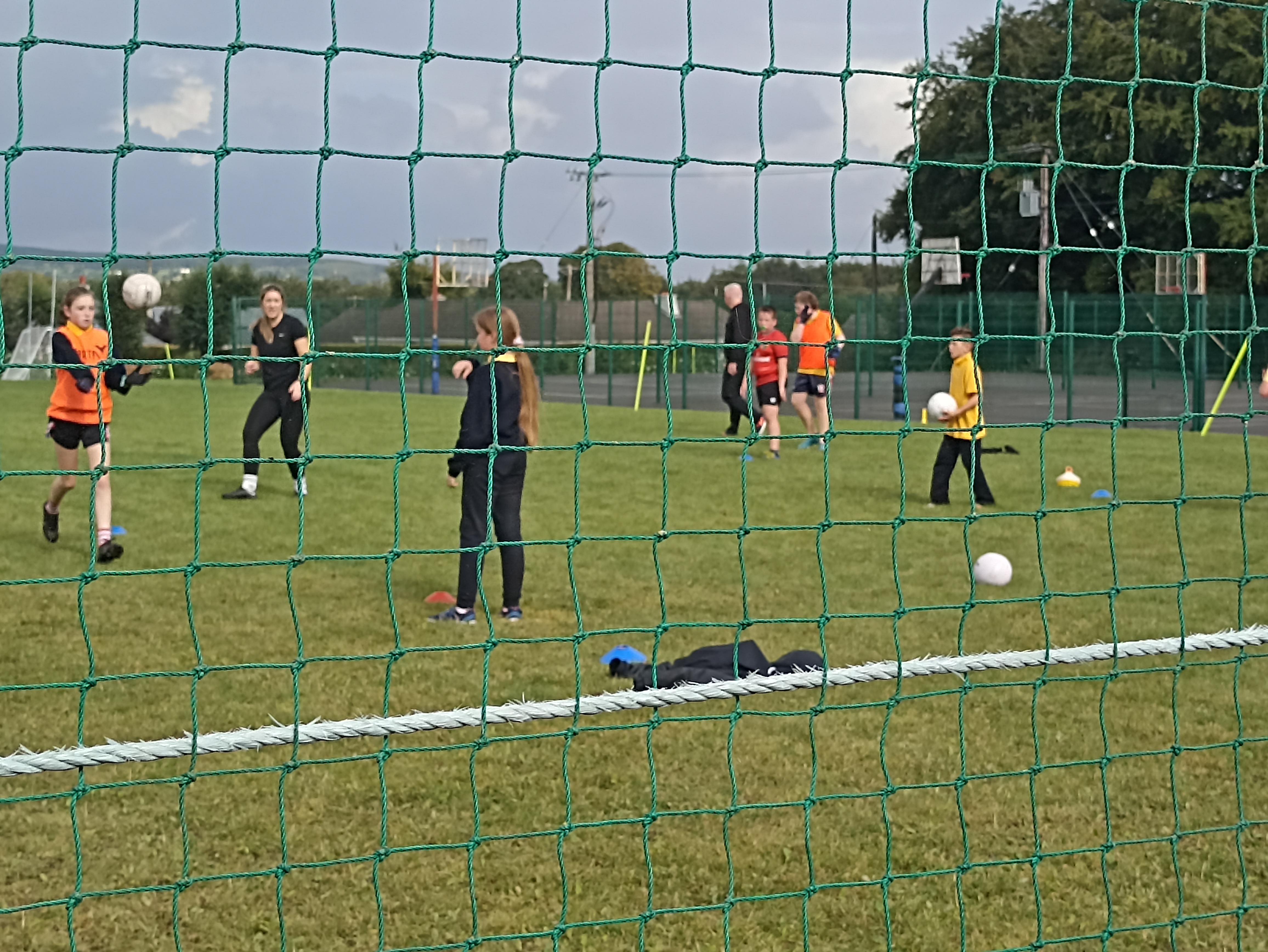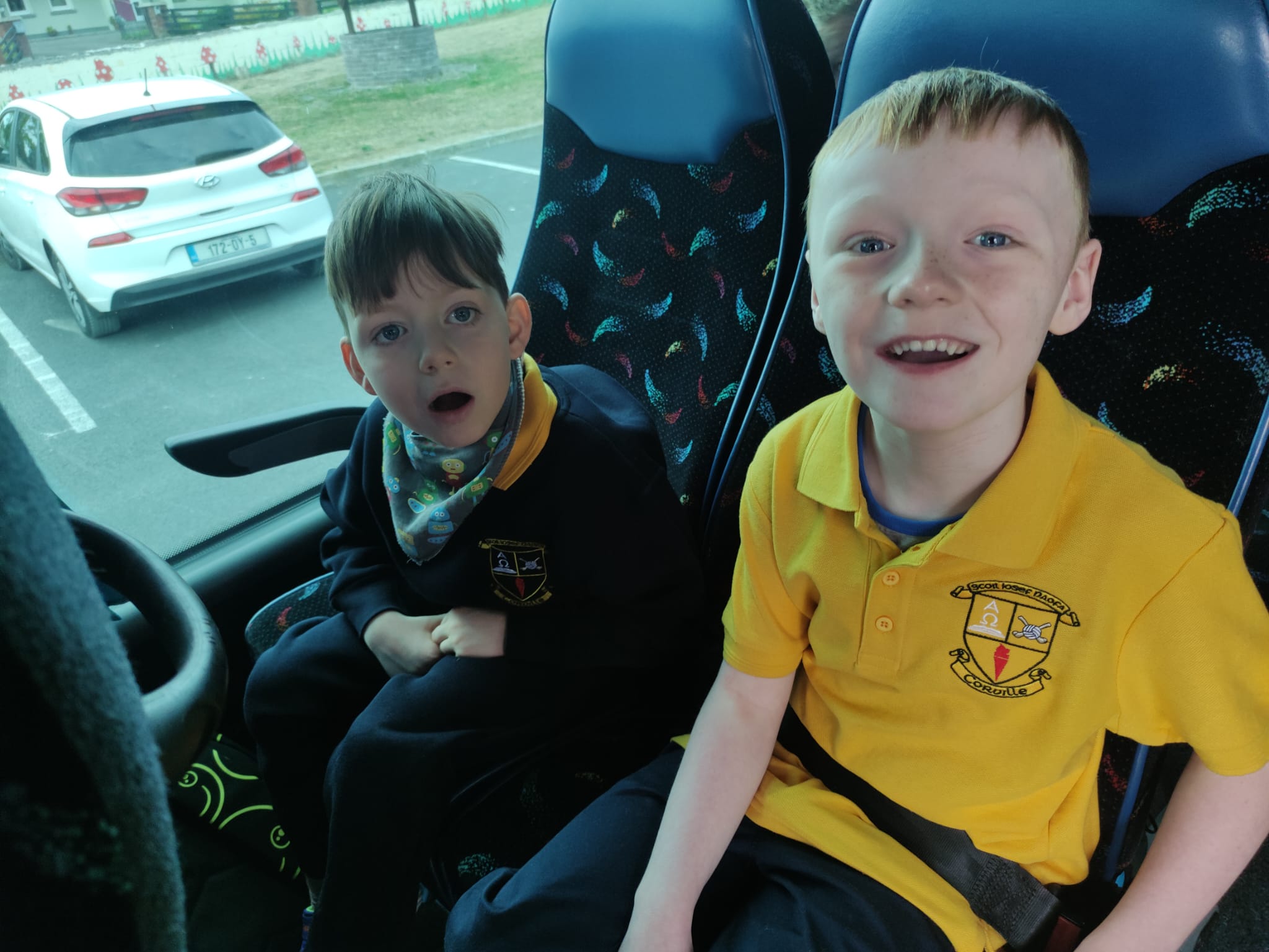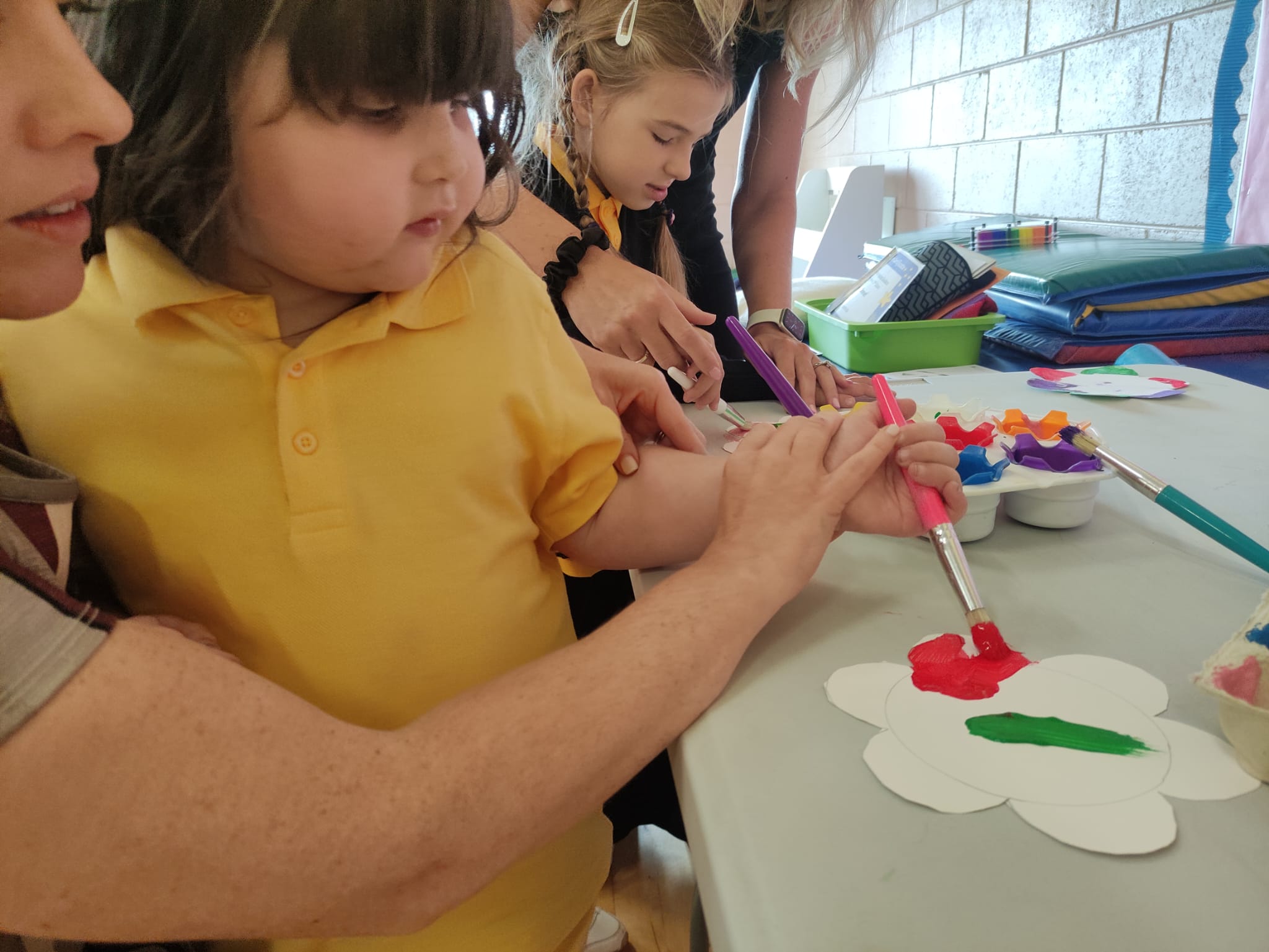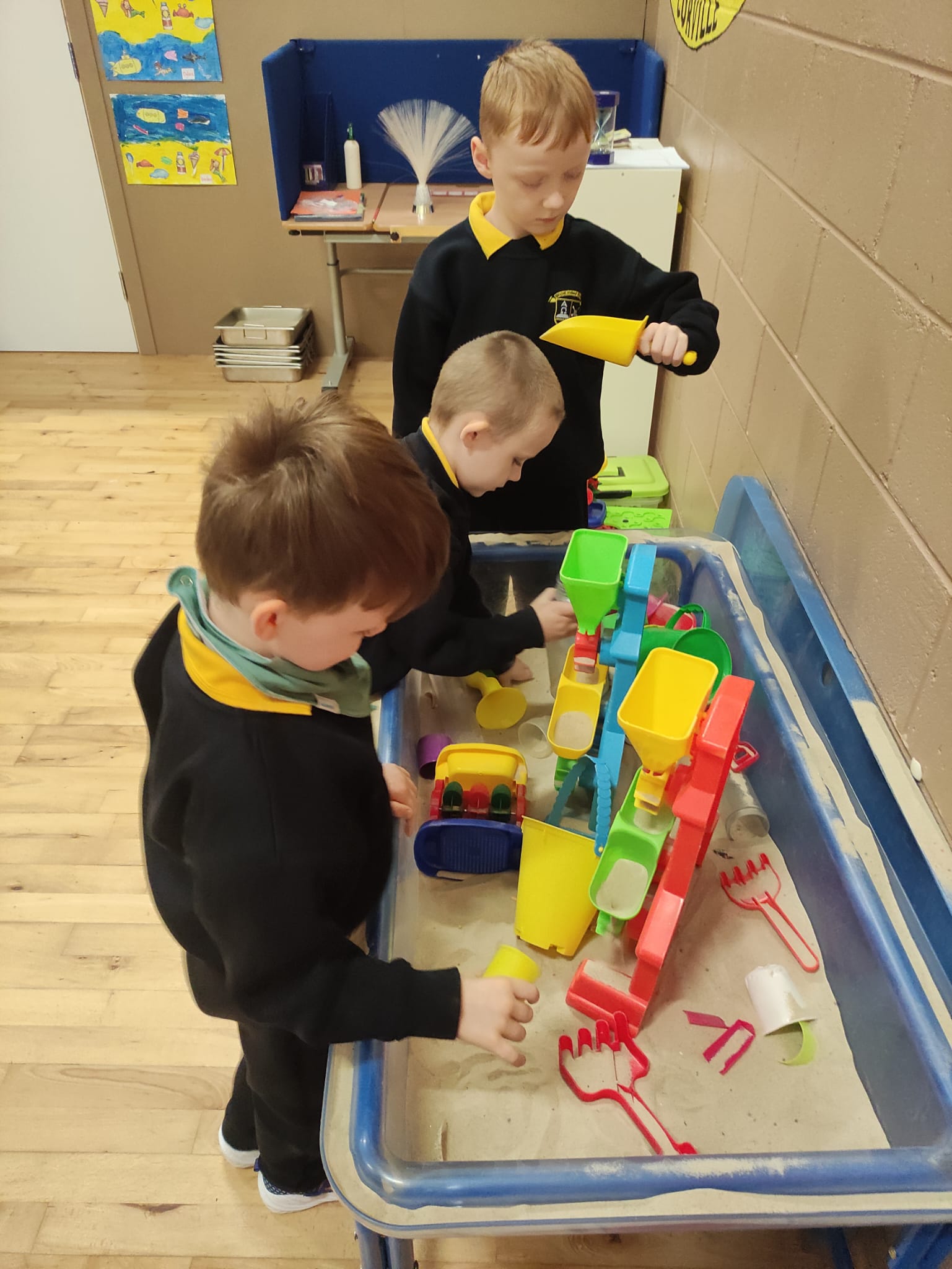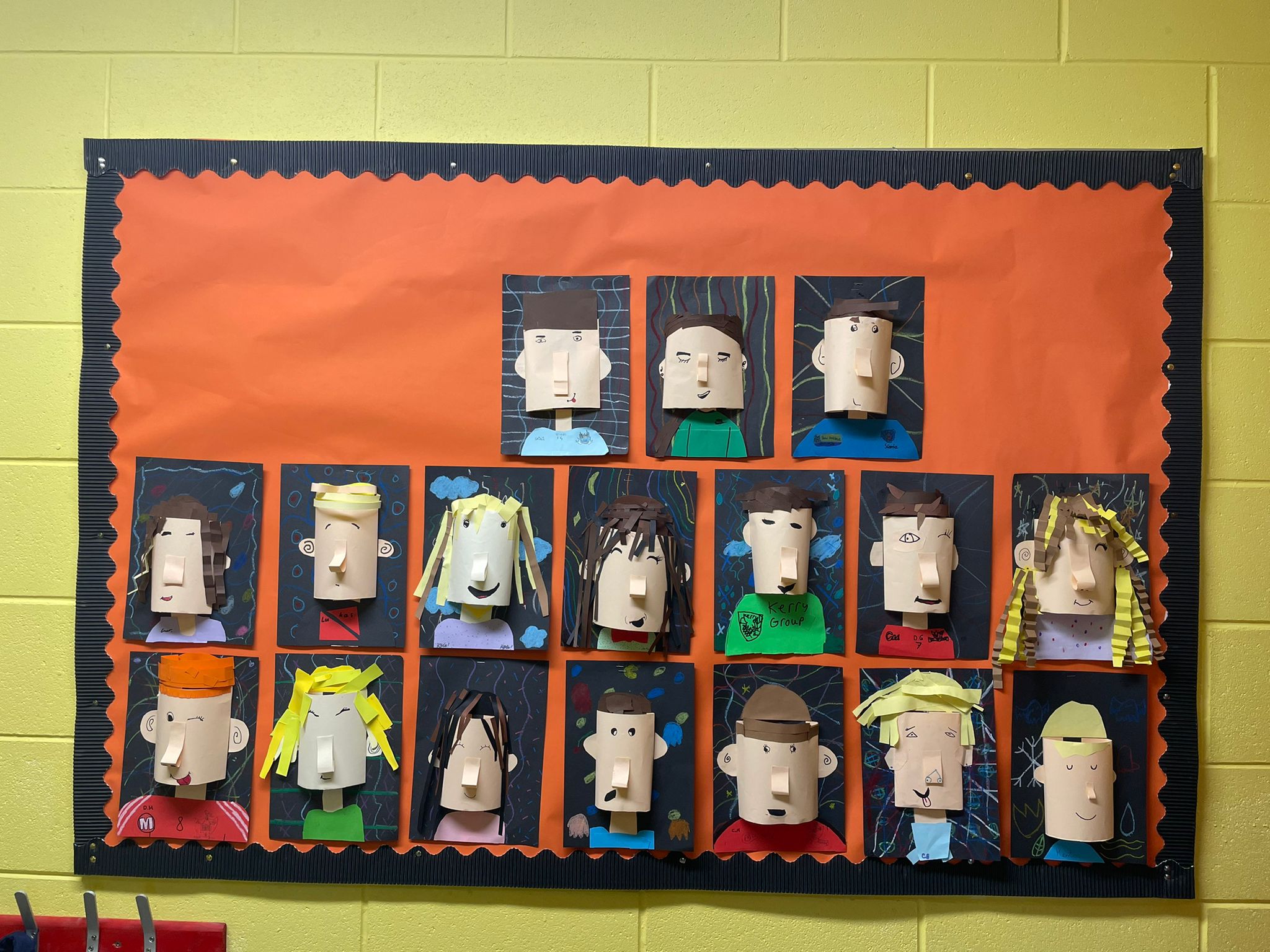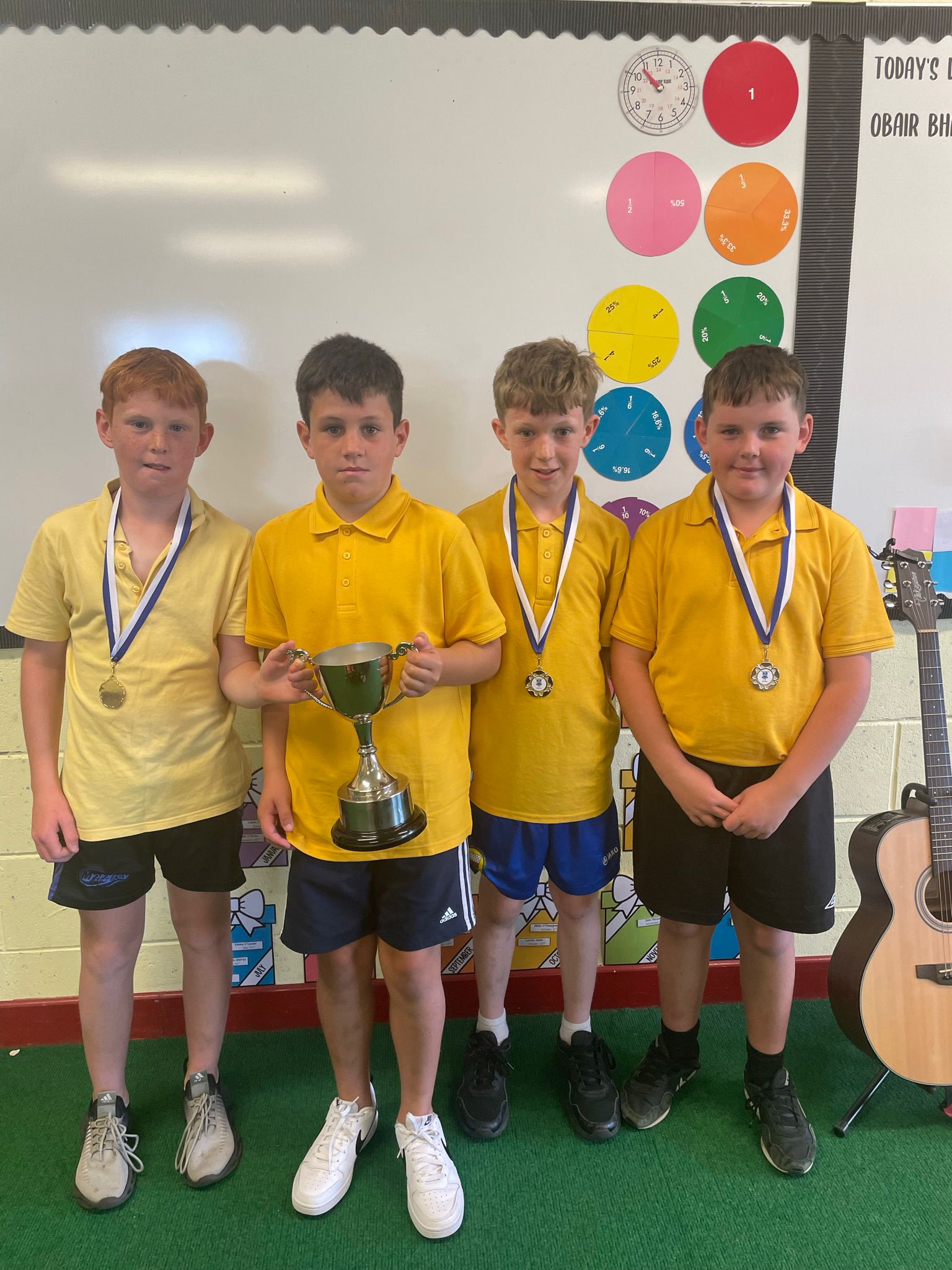 Former Students Doing Well: Ceola and Declan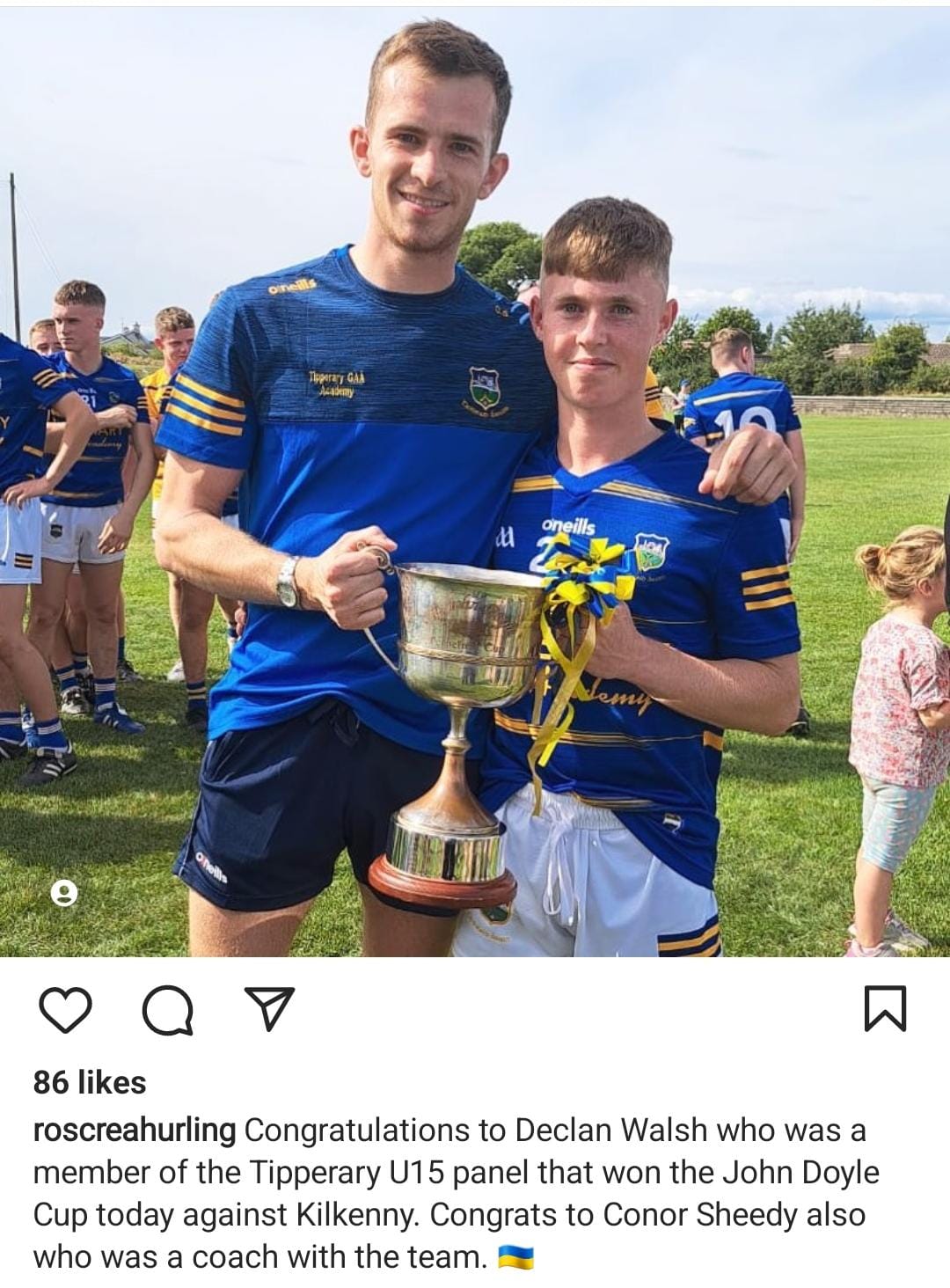 ---
The Start of a New School Year 2022 / 2023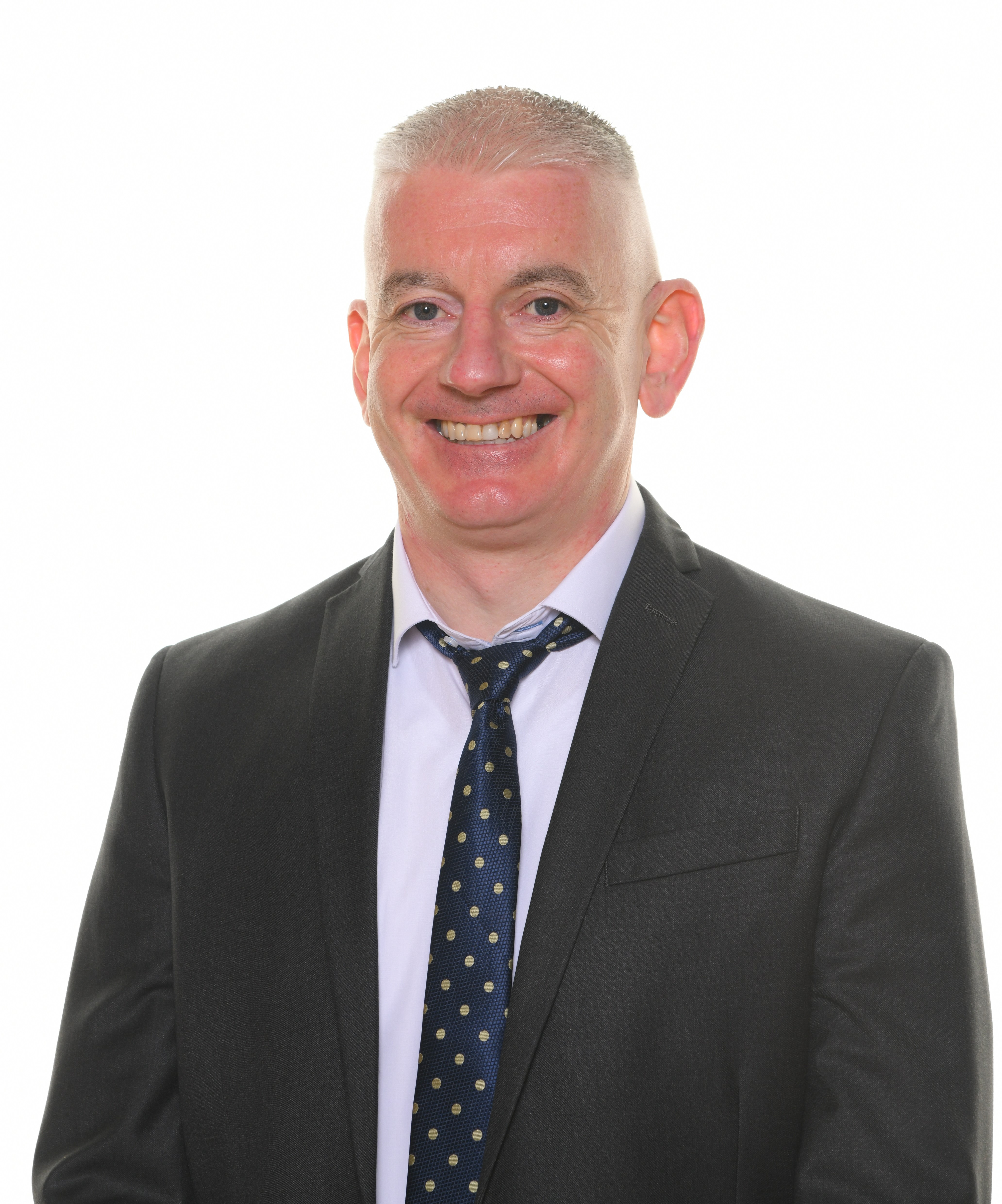 Dear Parents,
We hope you have had an enjoyable Summer Holiday and are looking forward to your child returning to school. Our staff are buzzing with excitement for the new school year. We look forward to achieving all our ambitious plans with your children for the year. We have great hopes for our school sports and extra-curricular teams.
While the Building Project has made huge progress it is a little behind schedule. This will not disrupt our return to school date. We ask all parents to please drop off your children in the school set down area at the front of the school and avoid waiting in car spaces that are needed for arriving cars. All pupils will enter and exit the school through the Junior Infant yard for the month of September until the building is complete.
Due to the amount of children entering the gates in the mornings we ask all parents to drop and go. This will help the Junior Infant children settle. For parents of new Junior Infants, please note the yards will be fully supervised by the two Junior Infant teachers, the H.S.C.L and the Deputy Principal. We feel it is better to let your child in the gate while the parent remains outside and let the teachers settle the children into their lines. If there are too many parents in the yard it brings on unnecessary anxieties for the new children. We appreciate your cooperation in this matter.
We look forward to welcoming all our pupils on the 30th of August.
Thanking you for your continued patience and support
Mr. Slattery.