Corville Updates – 27/06/2018
We have come to the end of what has been another great year in Corville. The last few weeks have been hectic in school with school tours, county finals, a visit from a superstar magician, sports day, graduation and much more going on. As always, at this time of year, we are sad to see our 6th class students leave but we are also excited to see them growing up and moving on to bigger things. After the summer holidays we will be bringing in a new batch of students into Junior Infants and that will fill the school with excitement once again. This will be the final website post of the 2017/2018 school year so give it a read and then go enjoy the lovely summer weather.
Keith Barry Opens Our New Wishing Well: There was great excitement in Corville recently as we welcomed the superstar magician that is Keith Barry to the school! Keith visited the school to launch our beautiful new wishing well at the front of the school. Keith certainly made all our wishes come true by taking time out of his hectic schedule to visit us. The children were hanging on his every word and they were talking about the unbelievable tricks he performed on stage all day. We have been blessed in Corville through the years with some fantastic Irish superstars coming to visit us, but this particular visit will live very long in the memory. Keith has certainly brightened up the lives of everyone that was there to watch and his advice on pursuing your passion is great advice for our kids. You can be whatever you want to be. Put your wish in our wishing well and it will come true.
Thanks to Keith for visiting us but also thanks to Ms. Murphy, Beany, Mr. Hogan and all the Amber Flag student committee for all the effort put in that led us to this huge occasion. What an amazing day!
Watch one of Keith's tricks
County Finals: the school made it to 3 county hurling finals in Semple Stadium this year. First up were our U/11 Camogie Girls who won their County Final versus New Inn GNS. It was a hard fought final but our girls showed great determination to come out on top, with Ceola Bergin putting in a girl of the match performance. Next up were our U/11 Boys A and B teams. Both of these teams came up against very tough competition in Upperchurch and Tipperary CBS and were unfortunate to lose out in both matches. It is not easy to lose a county final but these boys will learn a lot from defeat and we are sure they will bounce back stronger than ever next year!
Primary Game: all at Corville were very proud to see Ava lining out for the Tipperary Primary Game camogie team at half time during the Tipp V Clare game. This comes after Lucy and Leigh lined our for the Tipperary football teams during their match against Cork. Great stuff everyone!
Football Blitz: congrats to our boy's football team that won the recent football blitz that took place in St. Cronan's Park. The boys won all their matches to take home the shield once again.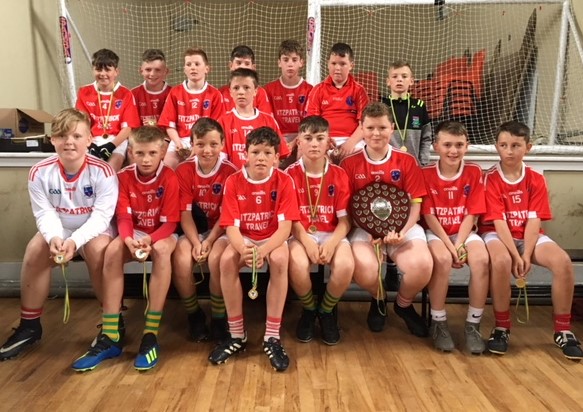 Camogie Blitz: the school welcomed Dunkerrin NS and Moneygall NS to Corville for a friendly camogie blitz on our back field. It was great to see so many of our girls taking part. Thanks to Dunkerrin and Moneygall for making the trip over to Corville.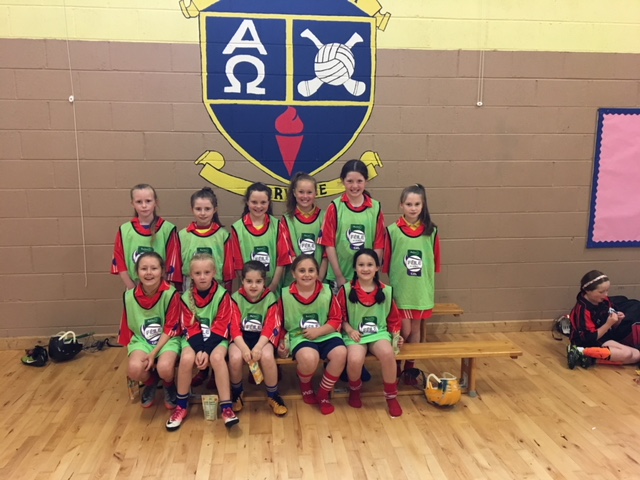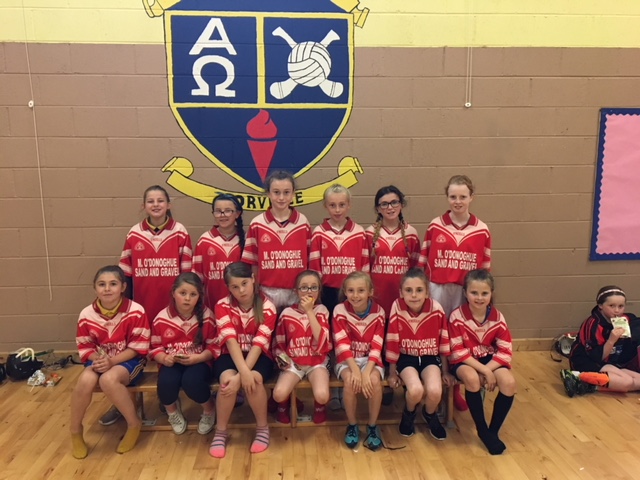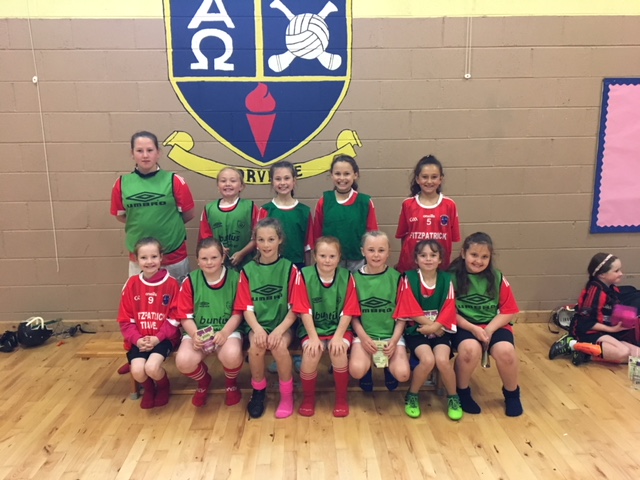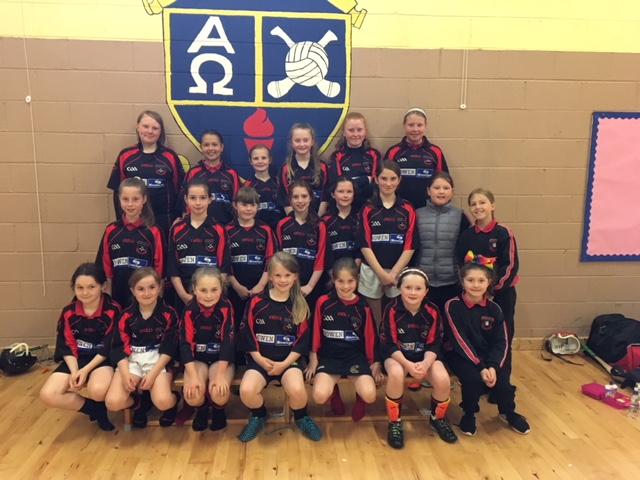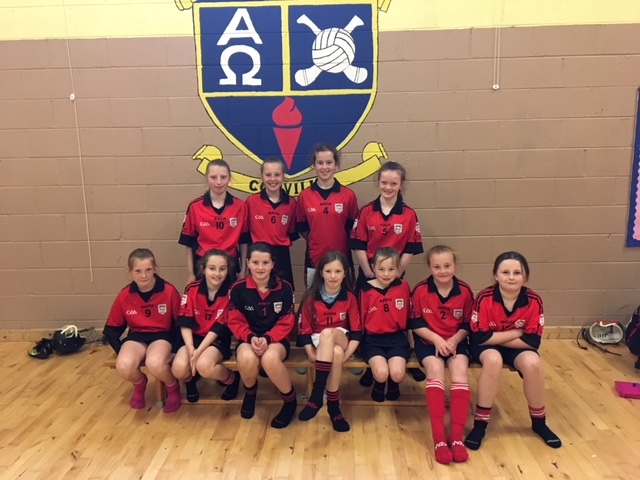 Big Tennis Win: our 6th class school tennis team have made big strides forward this year under the guidance of Ms. Darcy and Ms. Dillon. Our girls and boys team recently entered a big primary schools competition in Nenagh and we are delighted to report that our boys won the tournament and our girls also did fantastically well finishing a close 2nd in their competition. This is a huge achievement for the players and the coaches and they can rightly feel very proud of what they have done. The students showcased their tennis skills for the entire school last week in a little exhibition match vs 5th class on our tennis courts.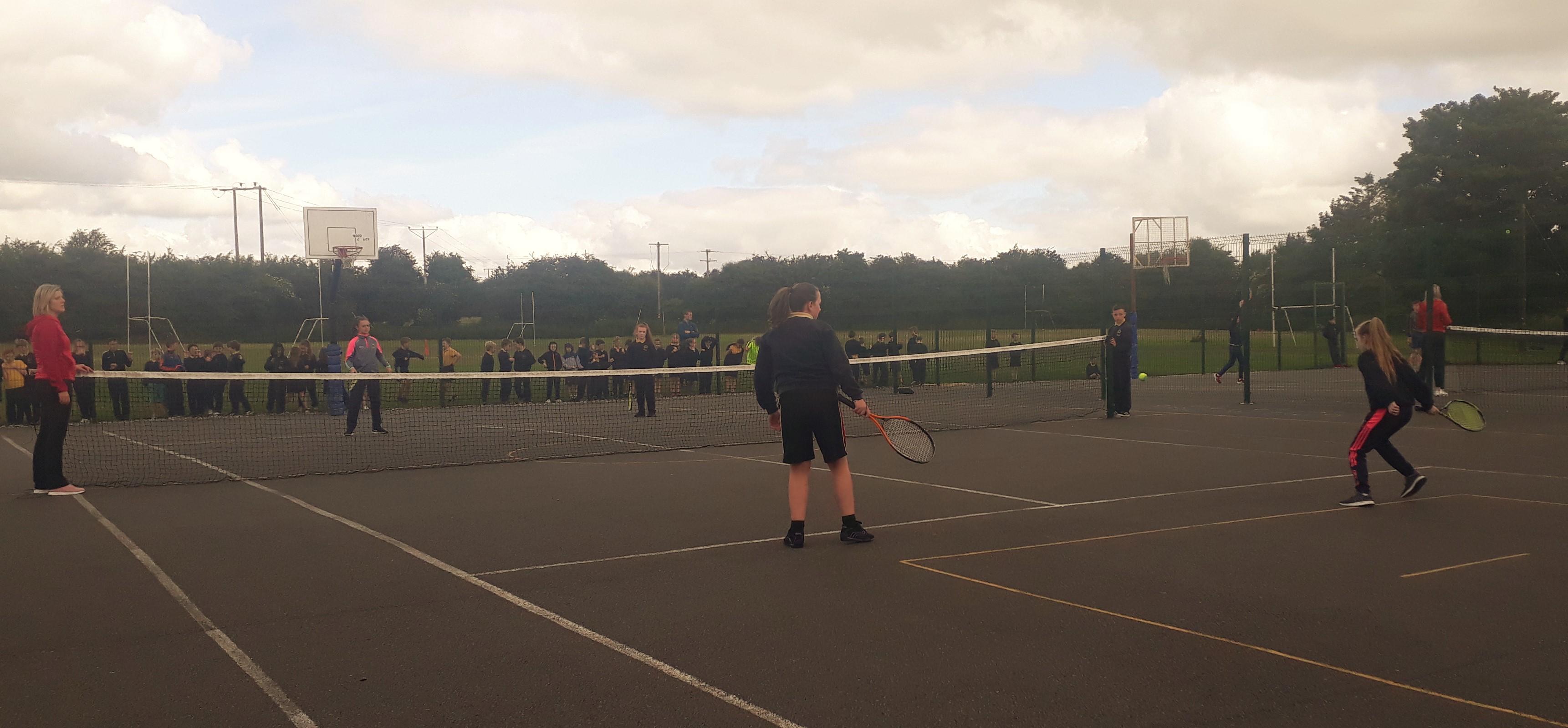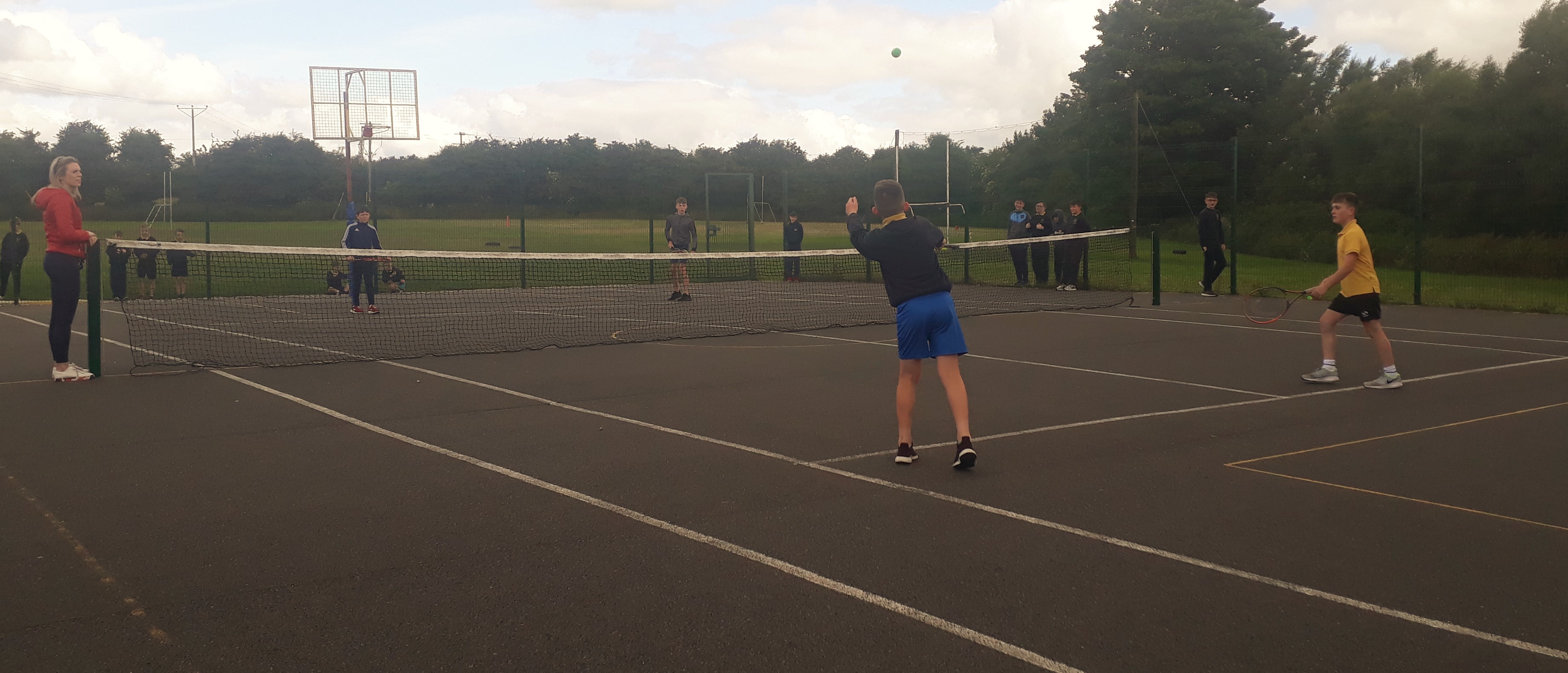 Darts: we have a number of students that are performing at a very high level in darts at the moment. Fair play to everyone that is putting in the effort to make it to the top. Below is Leon who has been getting some great results recently.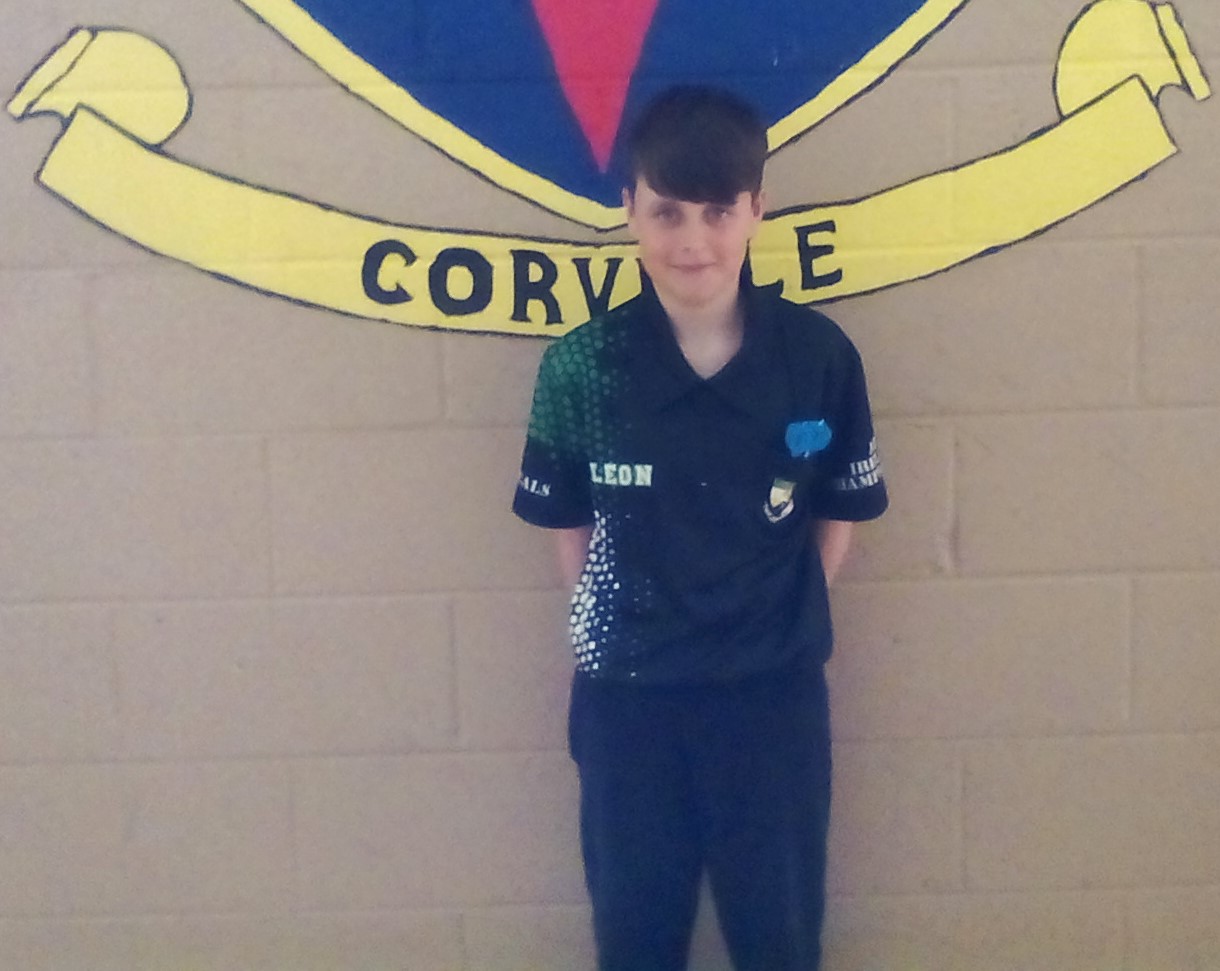 6th Class School Tour: our 6th class students were buzzing for days after our hugely enjoyable school tour in Belfast. This tour takes place over 2 days and that allows us to fit in a lot of cool activities as well as a bit of shopping! Having 6th class students experience a night away from home with their peers is a great way of bonding as well as being a big thrill and it reflects the growing maturity of this group of students. Their behaviour on both days was impeccable and we all leave with memories that will live long in the mind.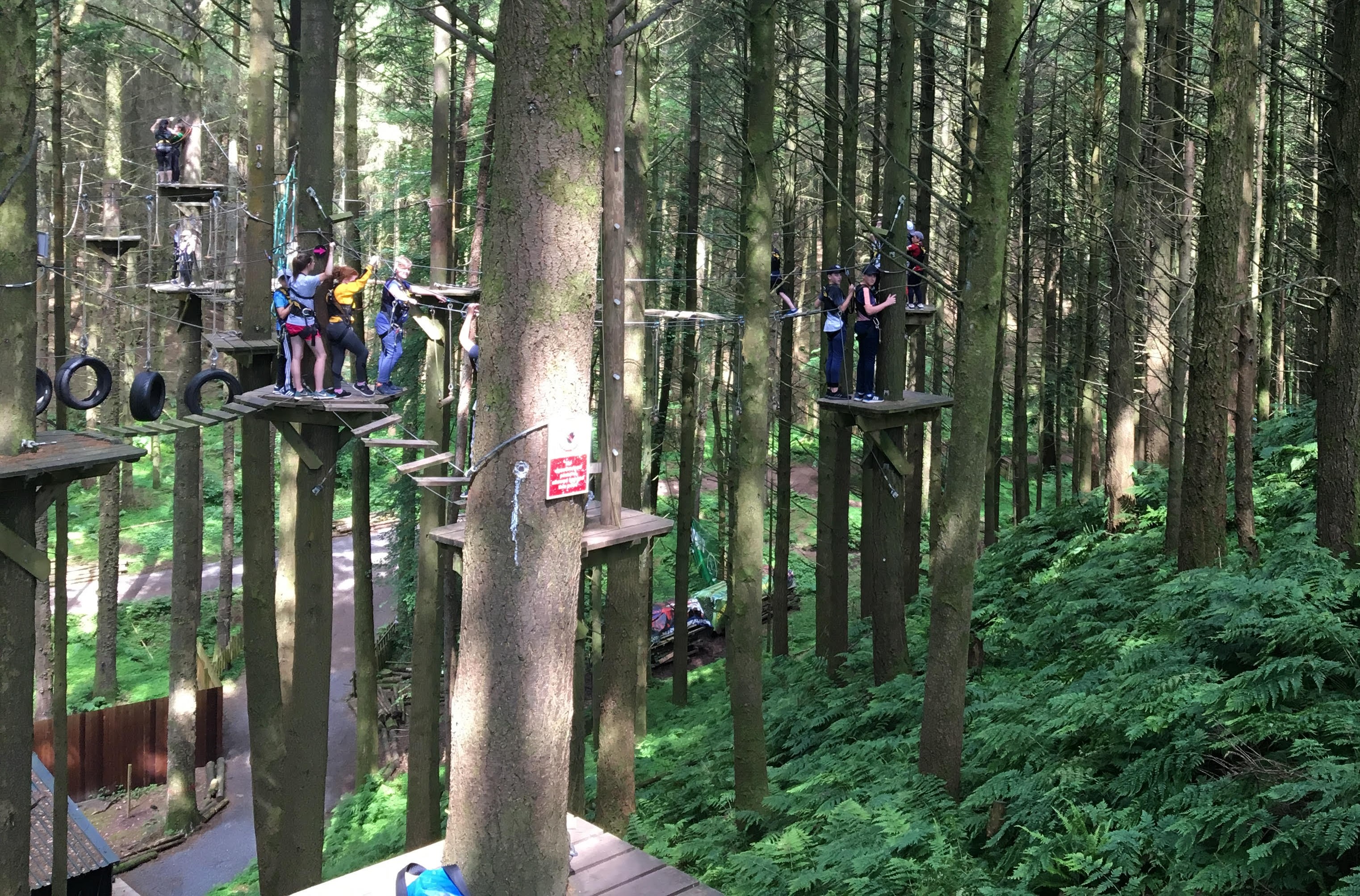 Moneen River – Poetry Competition: Congrats to our 5th class students, Ava who came 1st and Roy who came 2nd in a recent poetry competition about the regeneration of the Moneen River. It was organized by Roscrea Tidy Towns committee and the awards ceremony was in the library last week.
Garda Visit: 6th class were visited by the Gardaí recently (don't worry it was just a presentation!). They got to find out about the work the Gardaí do in the community and they got to ask whatever questions they wanted at the end. This was a very illuminating talk and we thank the Gardaí in Roscrea for taking time out to visit our school.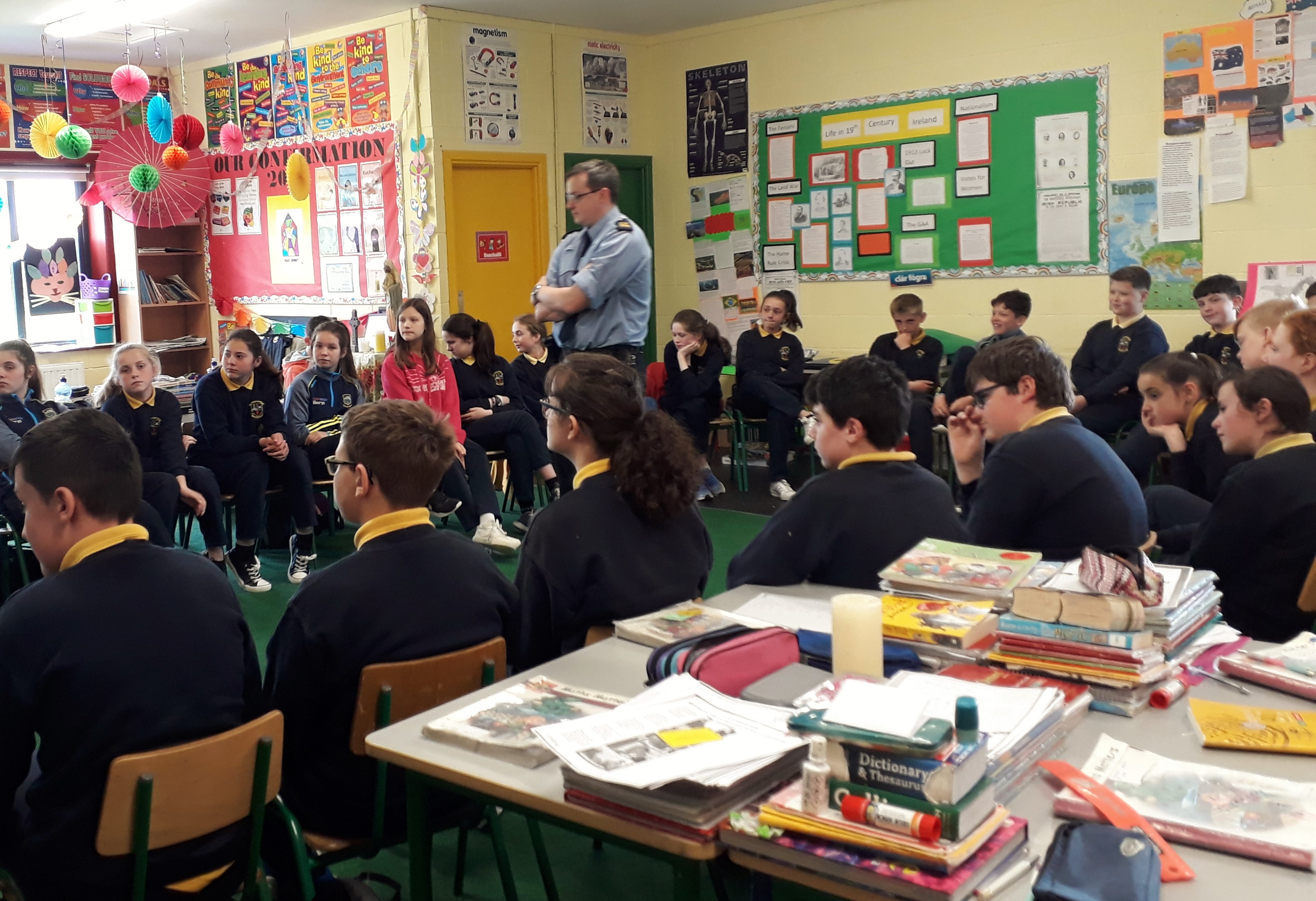 Graduation Night: We had a wonderful Graduation Night last Thursday for our Class of 2018. It was great fun taking a look back at the 8 years each student spent in Corville. The student performances were top class on the night and reflect the huge talent that is in the group. The hall looked terrific with all the art work and 'I want to be' + 'Year in Photos' boards on display. Well done to all our award winners on the night. A special mention goes to Katelyn for not missing any days of school throughout her 8 years in Corville! We think all our 6th class students are winners and will go on to do big things in the future. We wish you all the best and pop back in to say hello to us from time to time. A big thanks to all those involved in putting this special occasion together. It was a credit to you.
Watch our Graduation Night Photostory – Reeling in the Years with our Class of 2018
Katelyn – Perfect Attendance in Primary School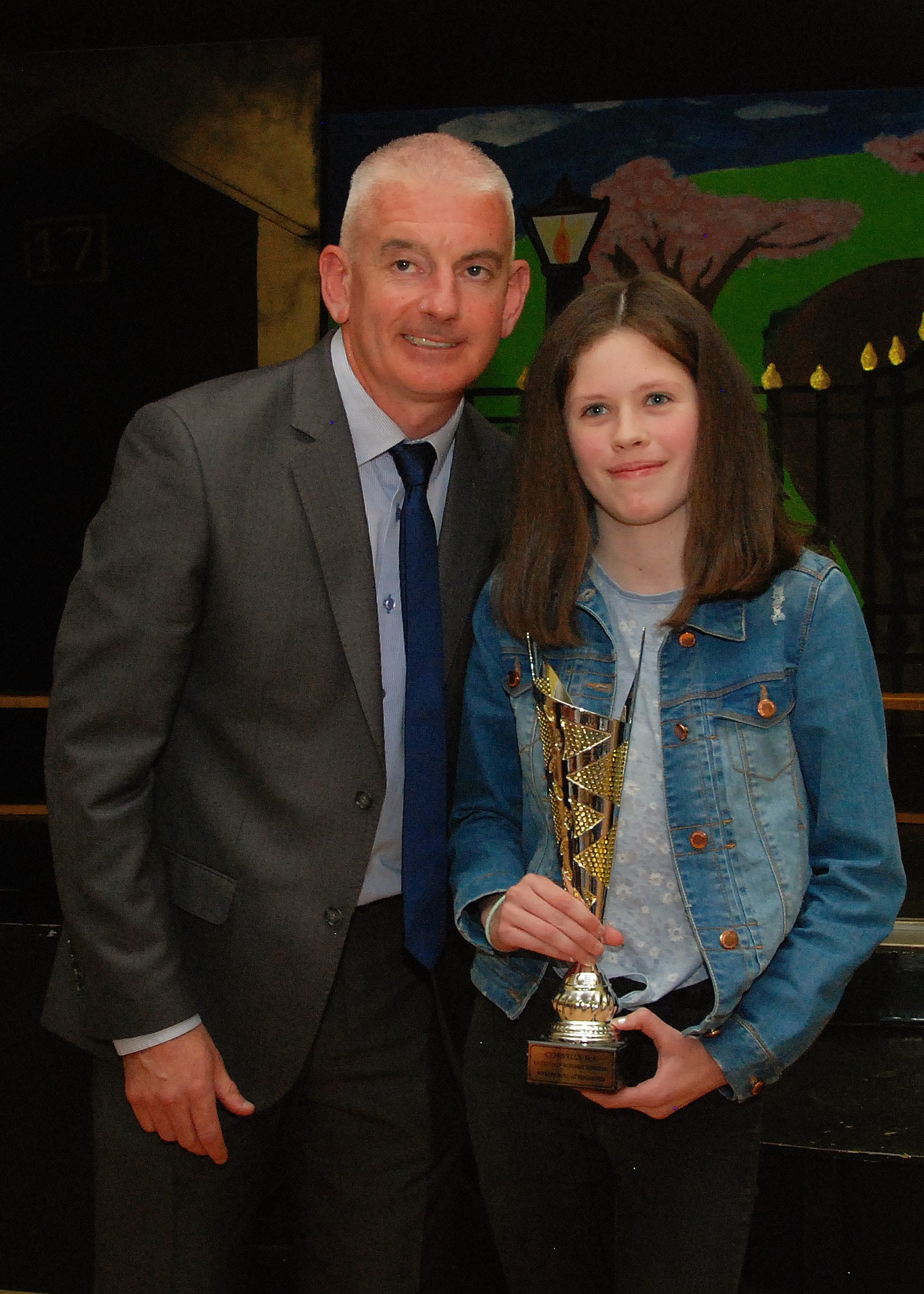 Naomi and Lauren – Artists of the Year
Sarah, Ruby and Tori – Musicians of the Year
Ella and Tori – Shining Stars
Lucy, Ava, Leigh and Killian – Sports Stars of the Year
Cormac and Nadine – Students of the Year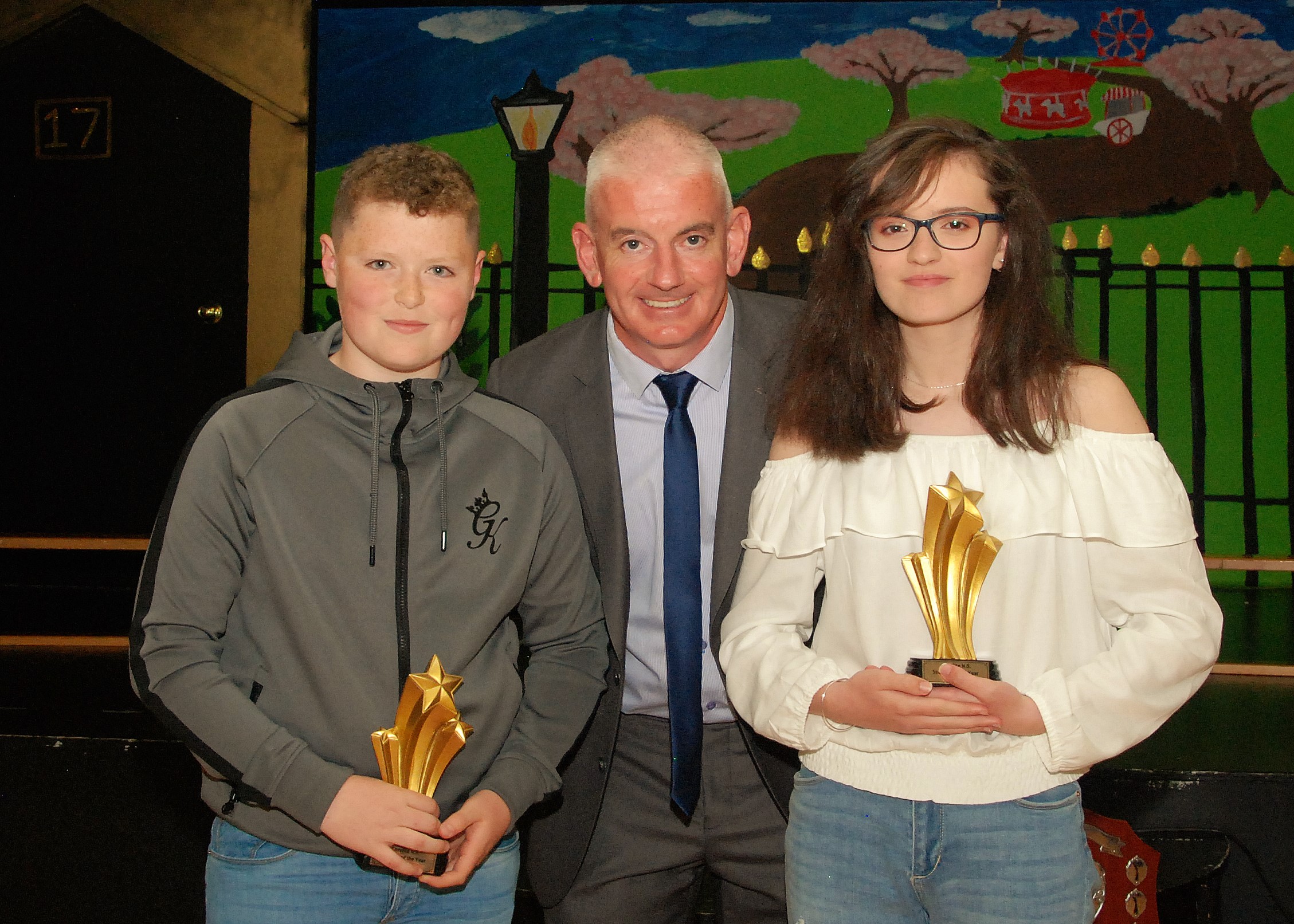 Kiera – Academic of the Year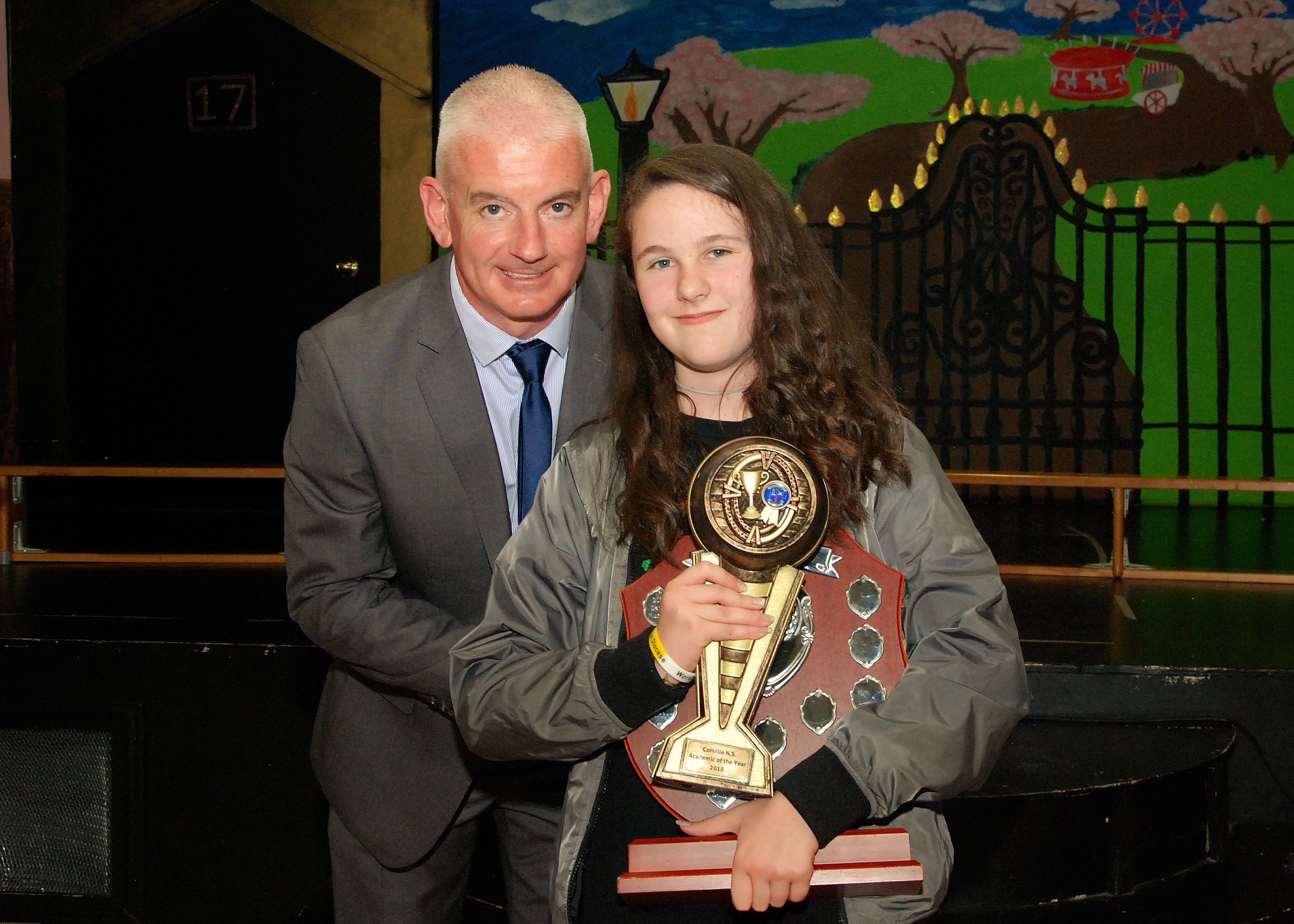 6th Class Blog: our 6th class have finished up their blog for the year. They did a great job updating it and left the blog with one final poem "Our blogging adventures have come to an end. We really hope you liked all the stories we penned. It is great that our class has started this trend, now we pass the blog on for another to attend." Best of luck with the blog to next years 6th class students.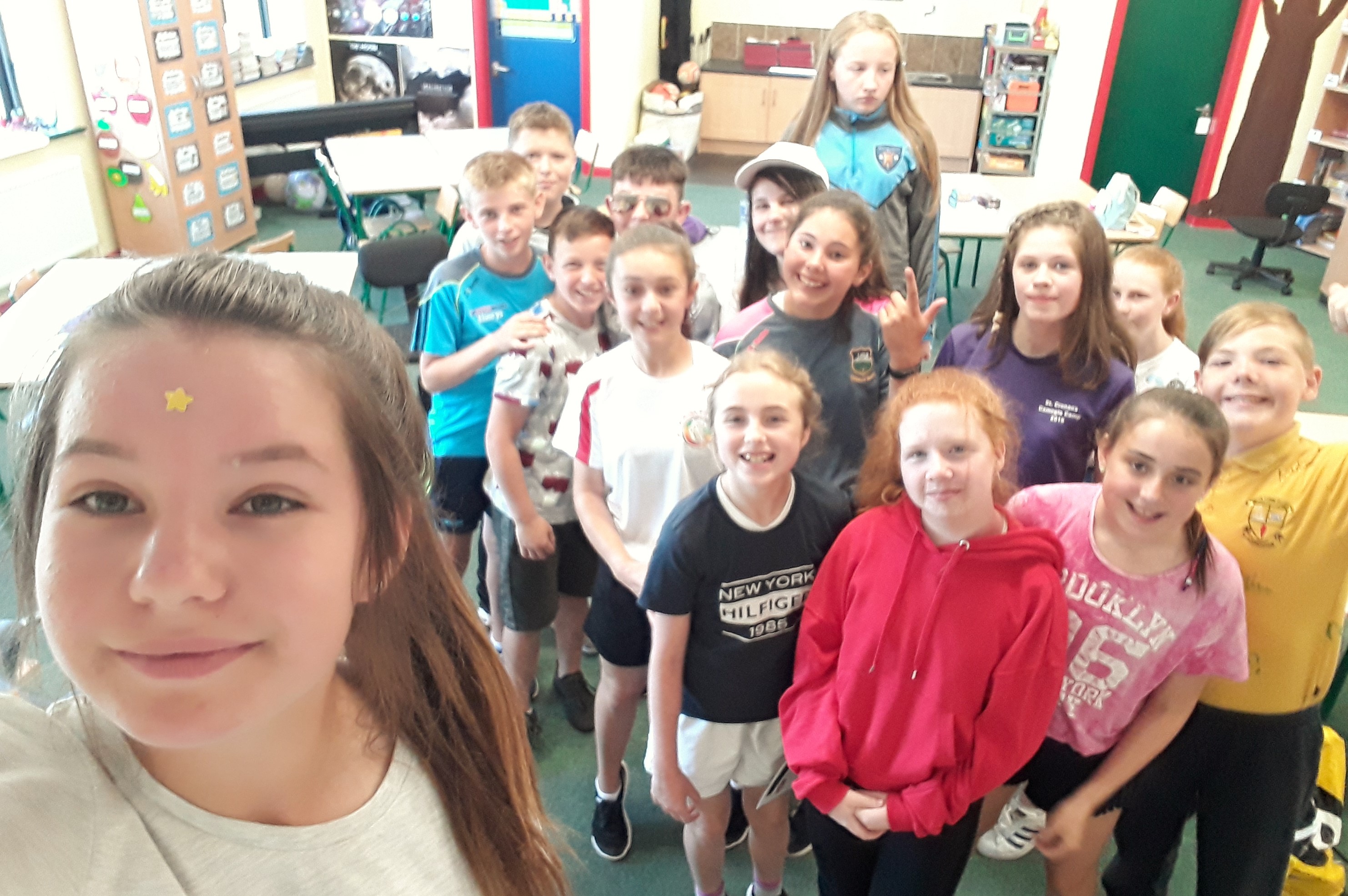 We Love Corville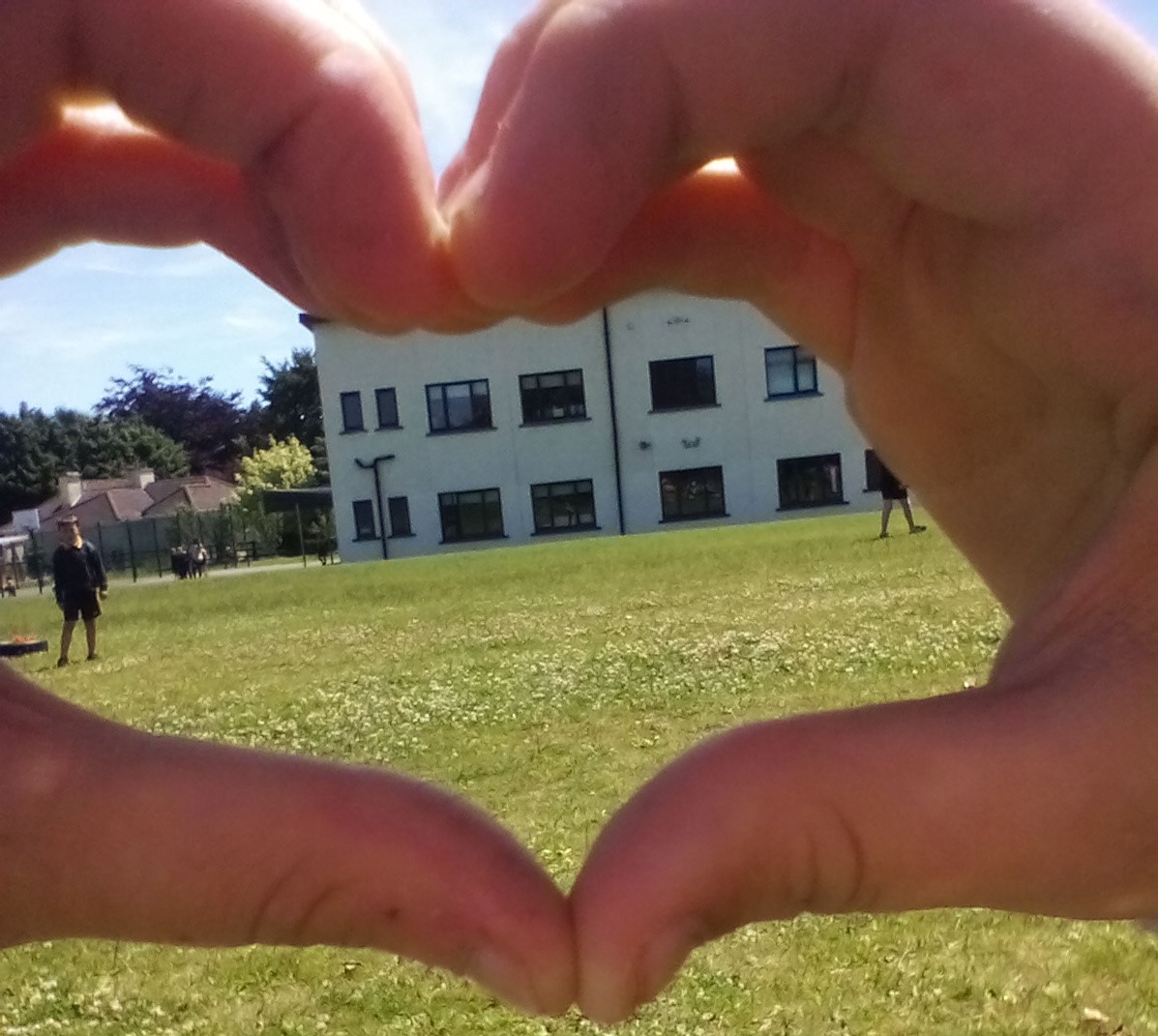 Sports day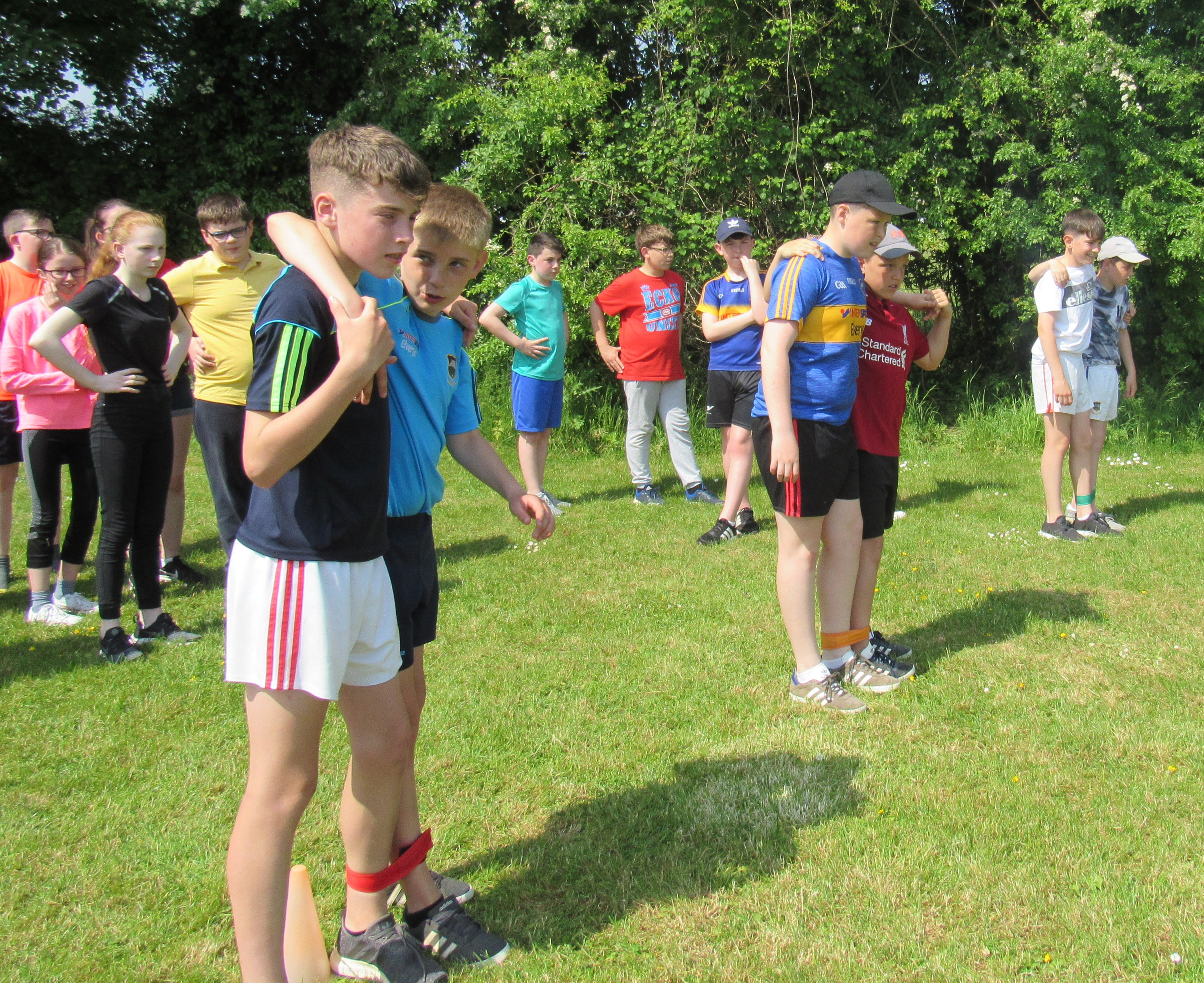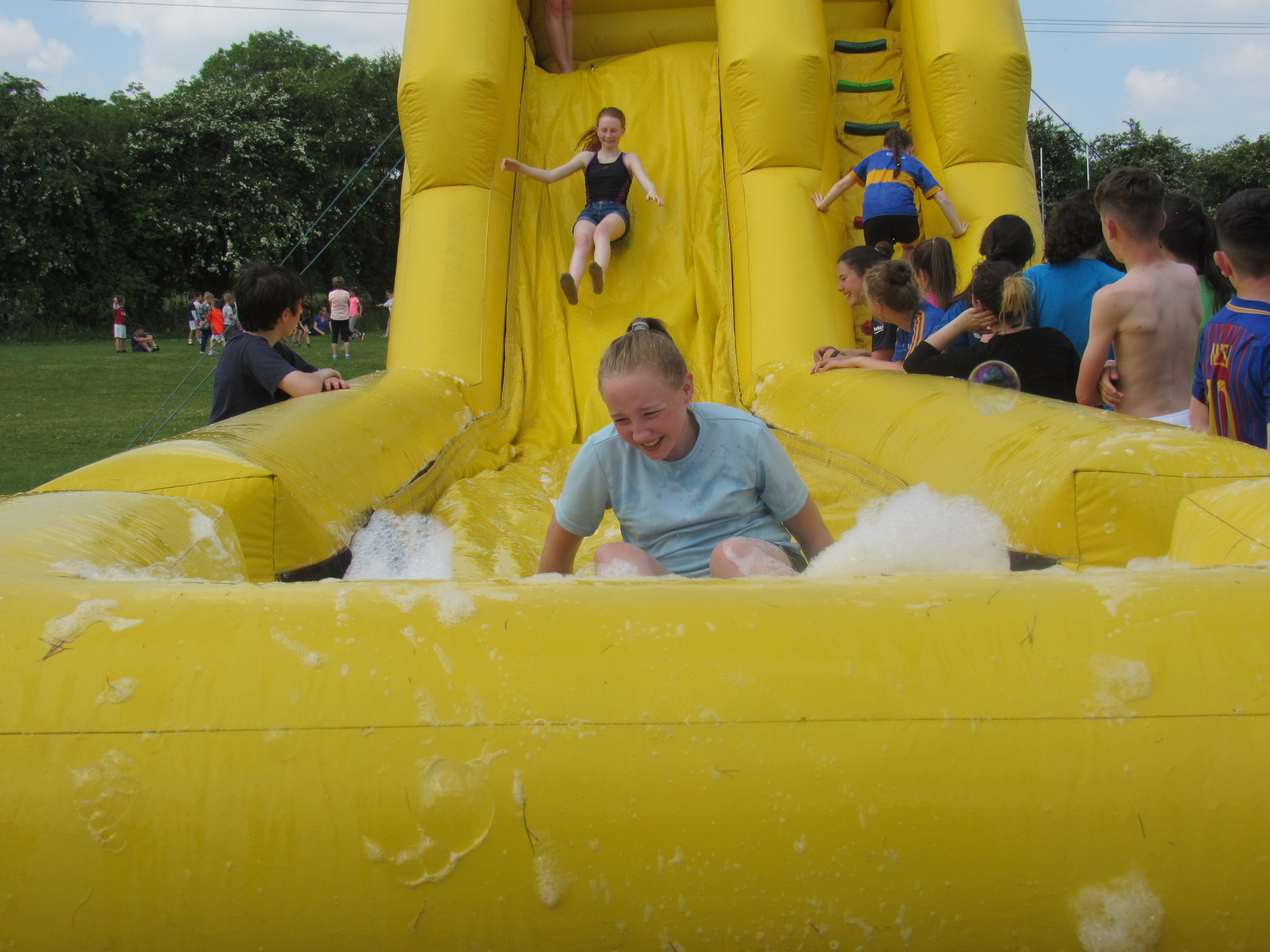 Friendship Tree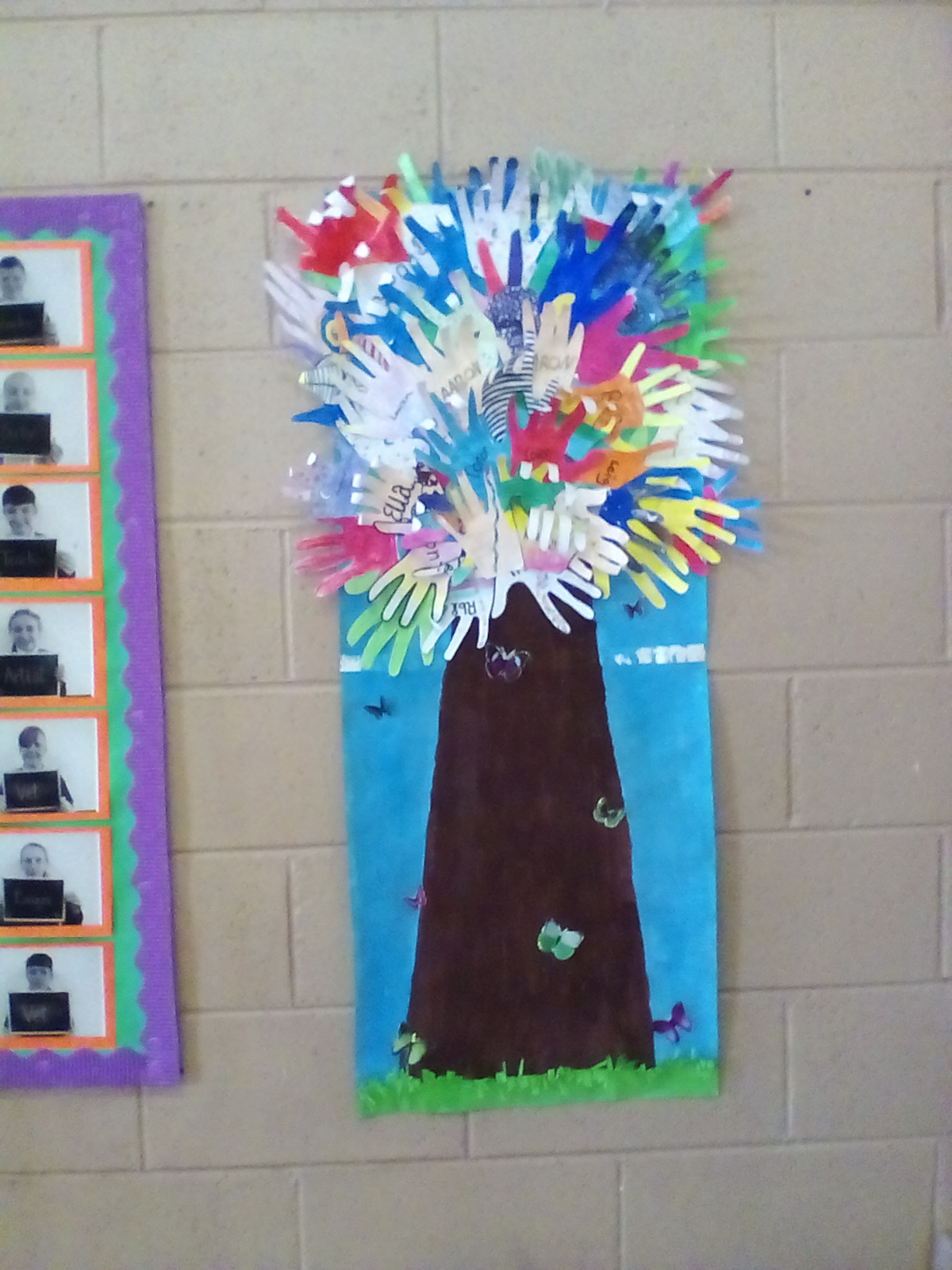 Lauren – Theme Park Design Winner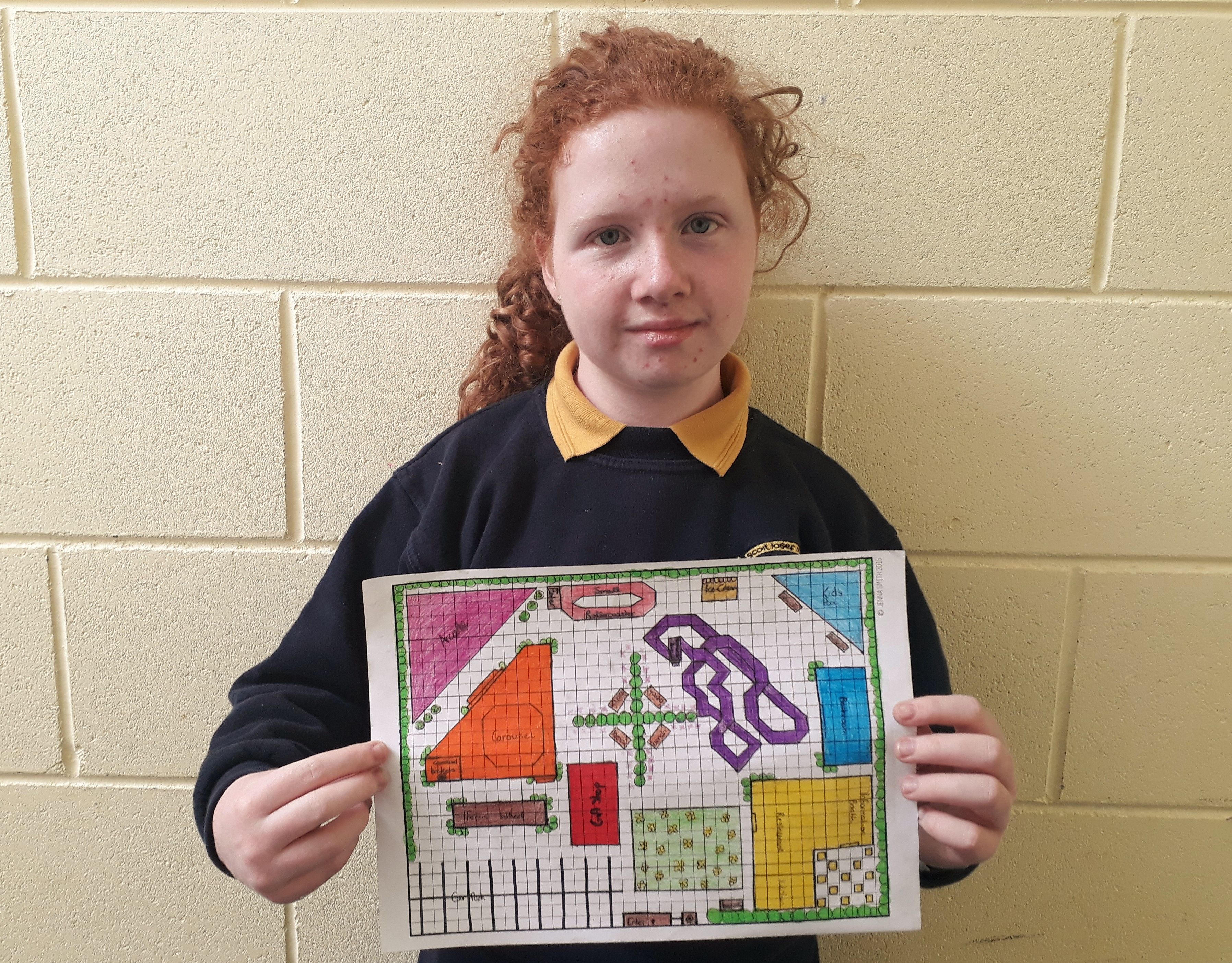 Maths Project – Geometrocity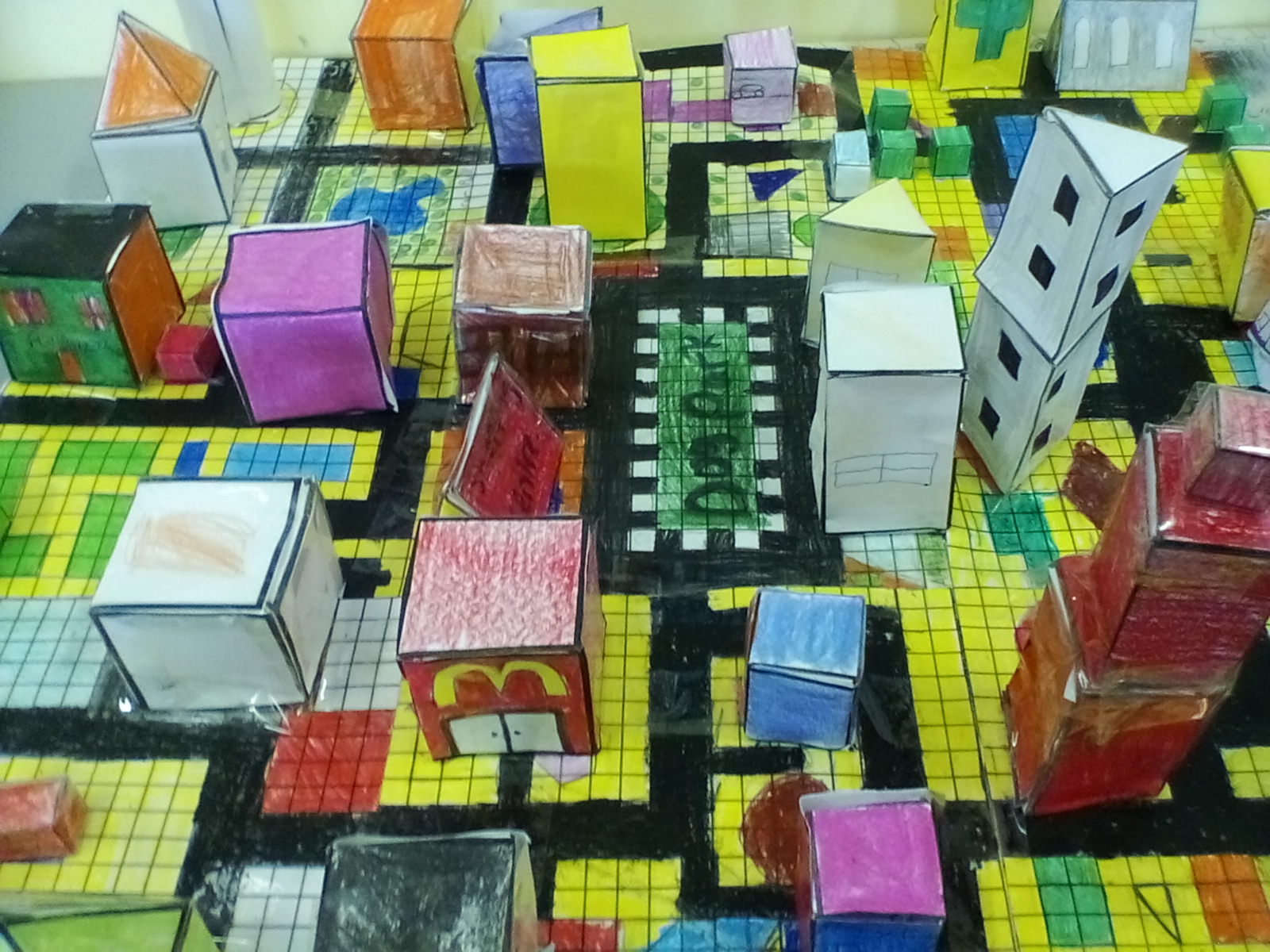 Science Project – Human Organs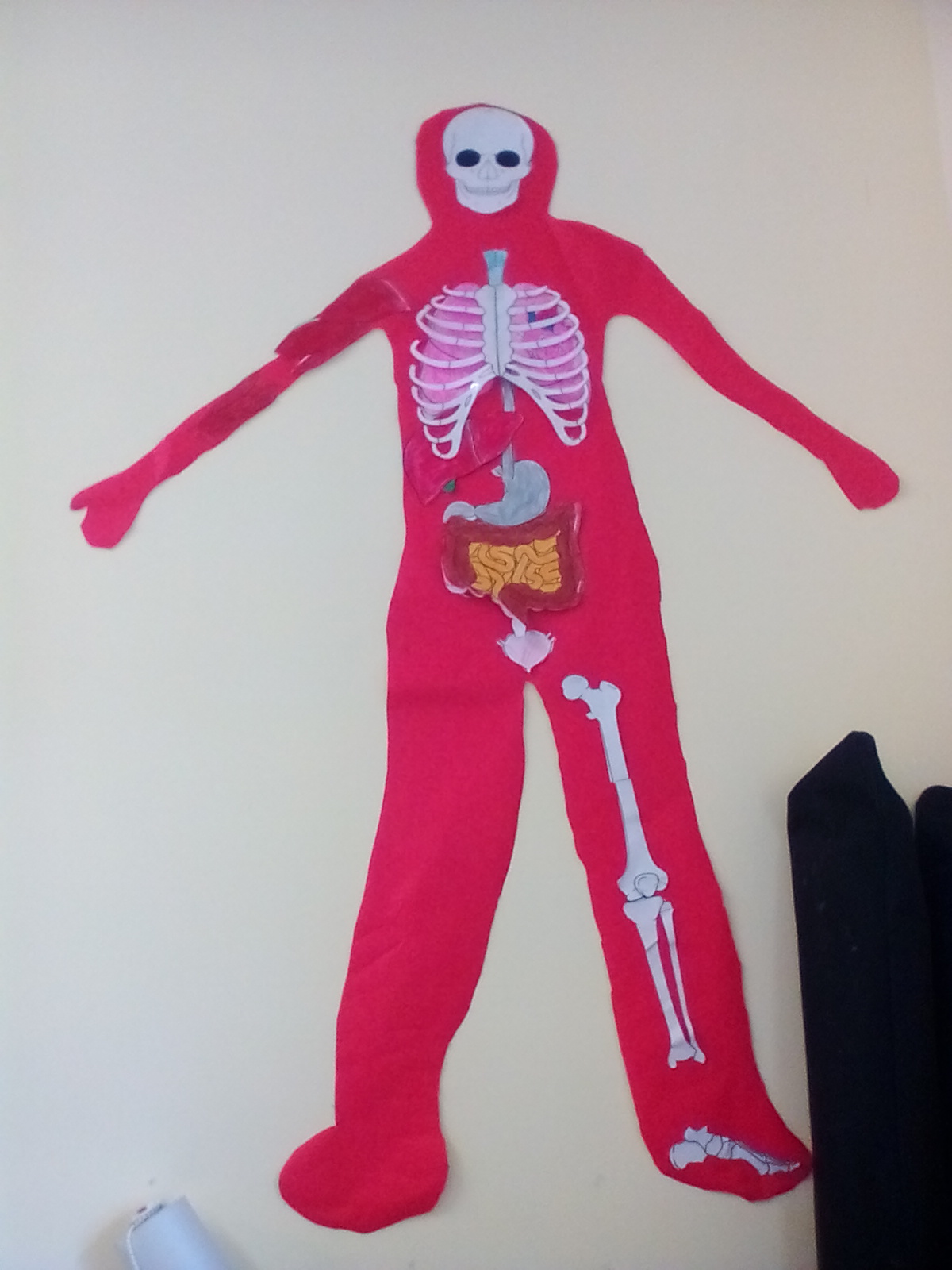 'Most Likely to…..' Fun Students Awards – Katelyn and Ciara.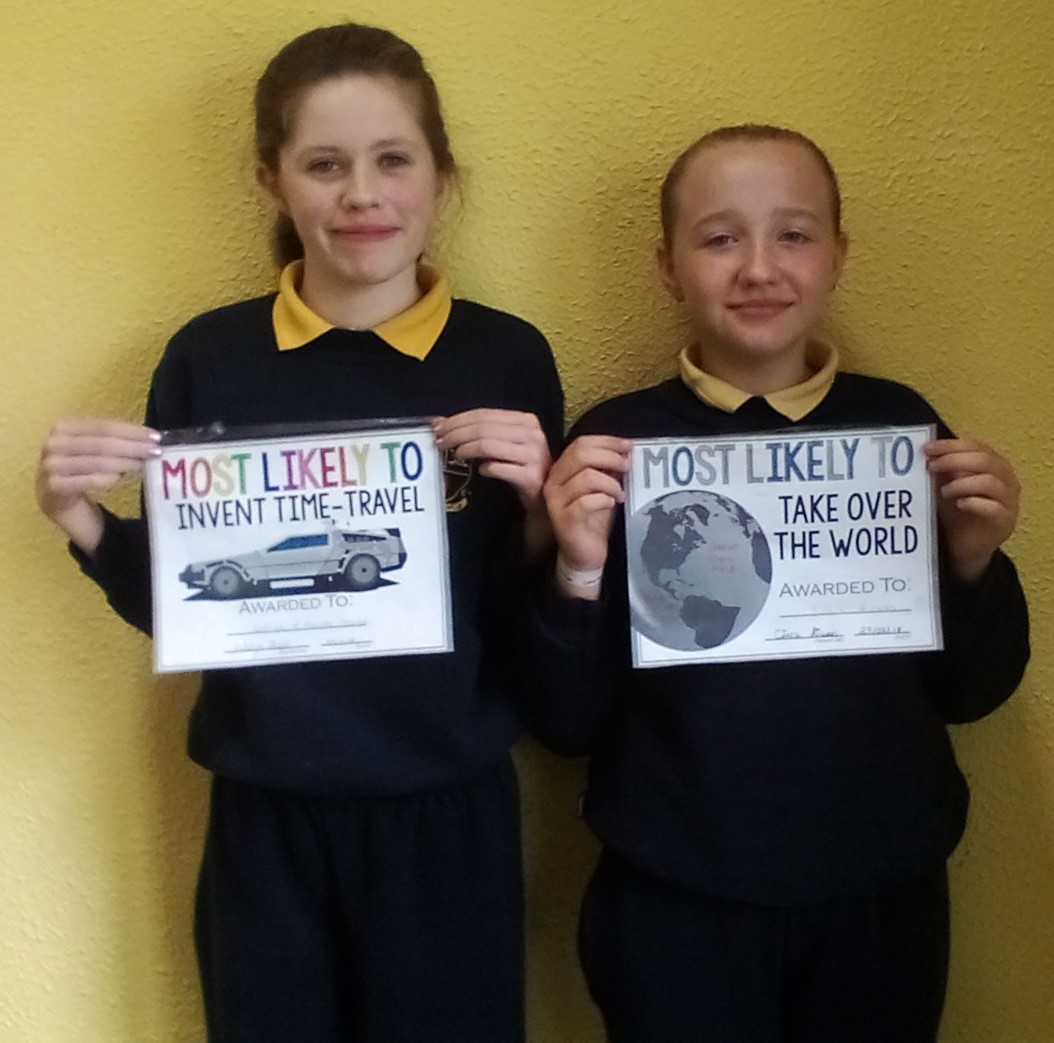 ---
Corville Updates – 12/05/2018
We are half way through Term 3 and things are blossoming nicely in the school. As always we have had a busy time of it with a lot of amazing things going on in the school. There really is never a dull week in Corville and things will get even more manic as we enter the final few weeks where we have Communion, school tours, sports day, Graduation, Erasmus trips and class tests coming up. Over the last few weeks we have had not 1 but 2 helicopters come and land in our back field! We have represented Tipperary in soccer. Our hurling and camogie seasons got into full swing. Our athletics team were the inaugural winners of the North Tipp Indoor Athletics Perpetual Trophy. Our school tennis team won a tournament. Some students were in Portugal on an Erasmus trip while the rest of us celebrated Europe Day with MEP Deirdre Clune visiting the school. Our 6th class continue their blogging adventures and Abbey Moloney became a World Champ! Not a bad few weeks at all for the school!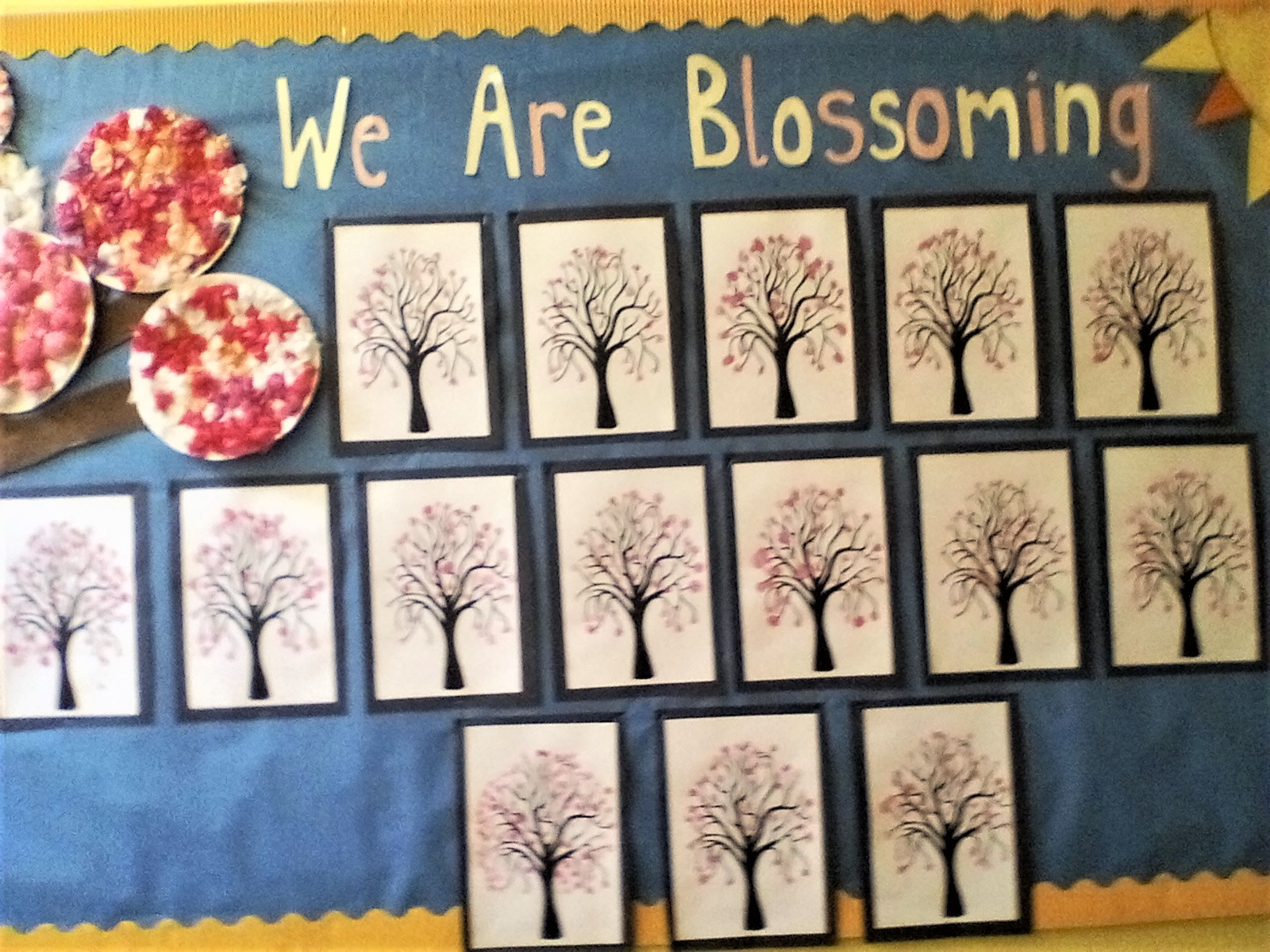 Rescue 115: we were literally blown away by the landing of Rescue 115 in our field last week. The crew members from the Irish Coast Guard Helicopter visited Corville to give a talk on safety and the role Rescue 115 from Shannon plays rescuing people in trouble at sea, on mountains etc. Winch man Phil Wren gave an excellent presentation to the kids and it was safe to say that this was one of the most enjoyable, exciting experiences in the school to date. We would like to thank the 4 crew members involved in this for giving our students memories that will last a life time.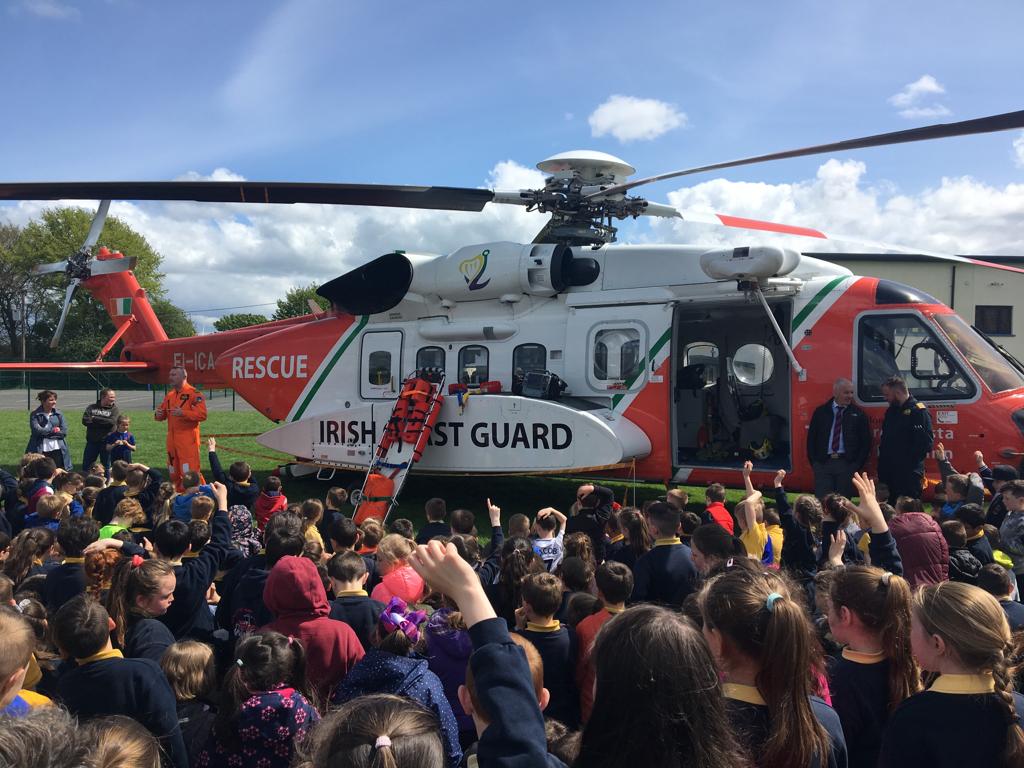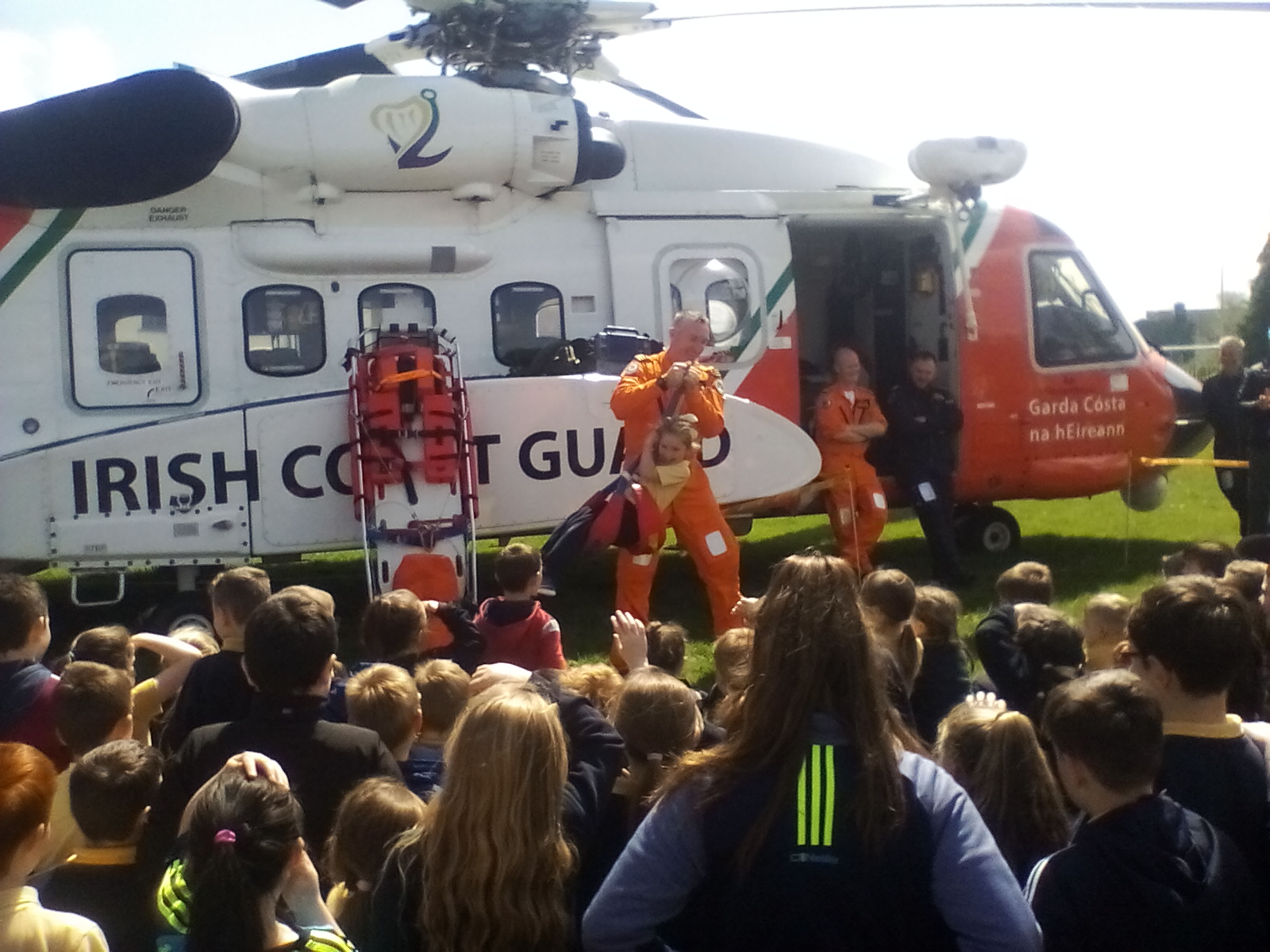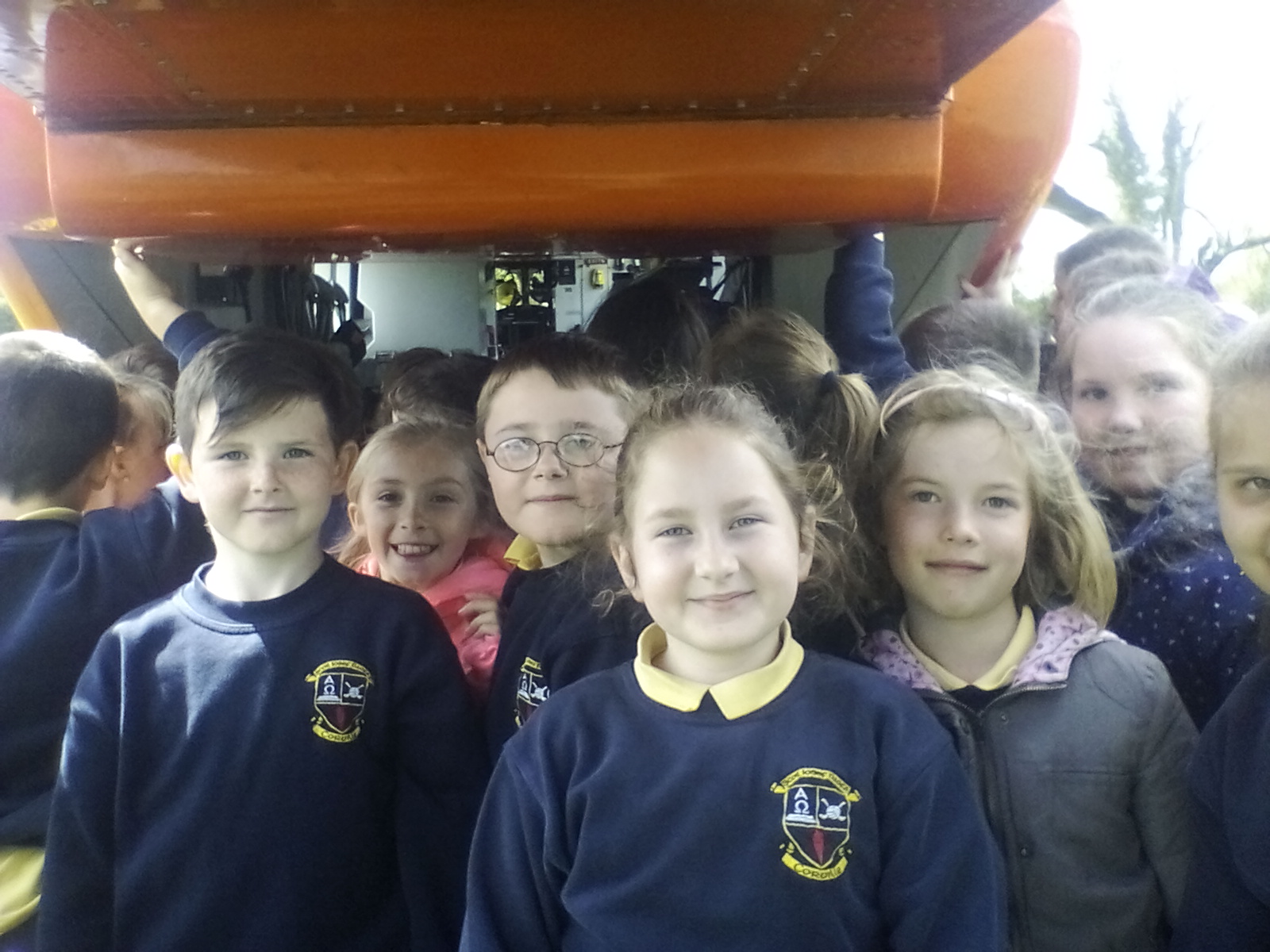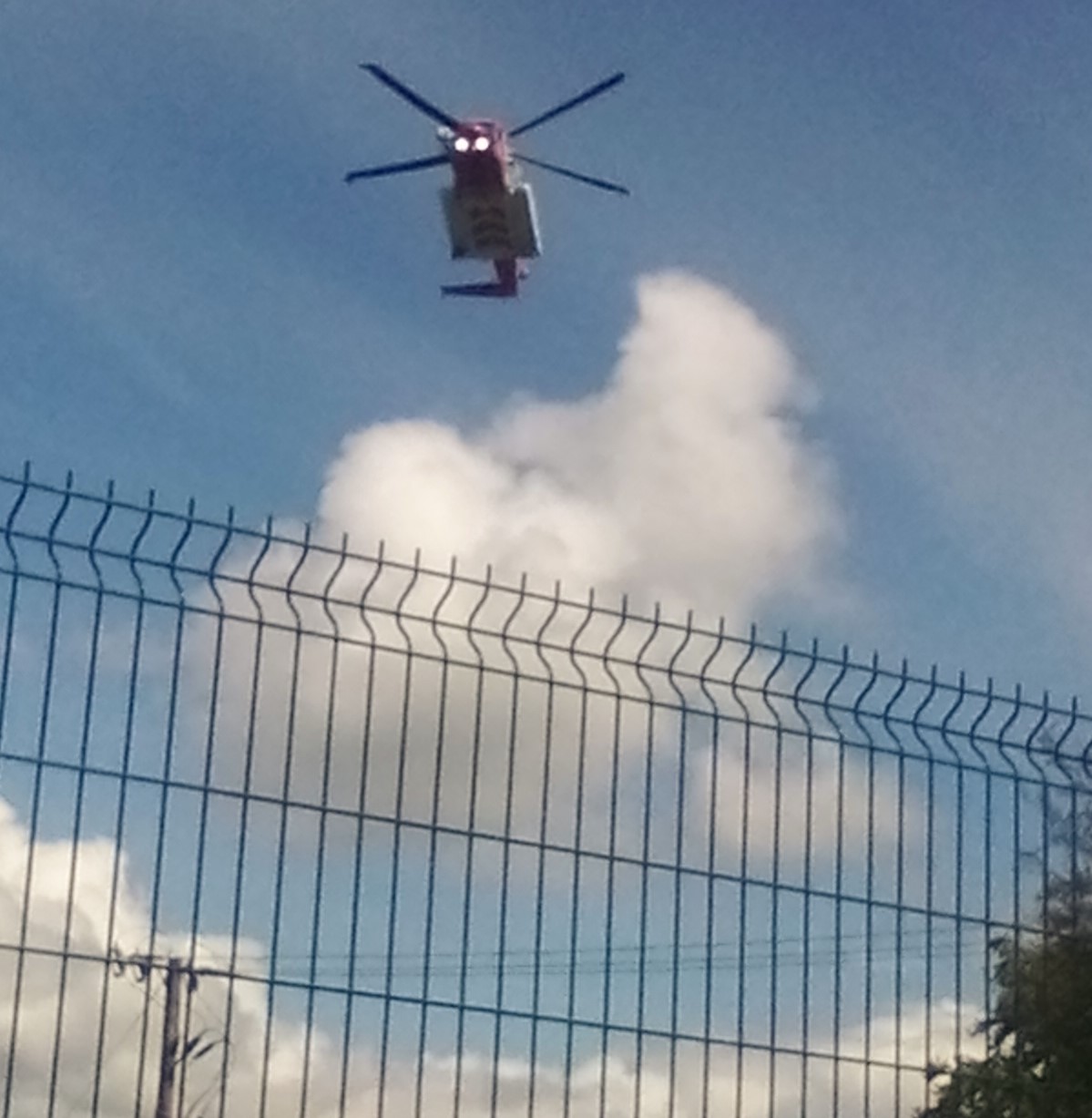 World Irish Dancing Champion: it's not many schools that can boast having a World Champion walking through its corridors. Thanks to the amazing exploits of Abbey Moloney the World Championships we can say that we are in the presence of greatness! Fair play to Abbey and all those involved in her success.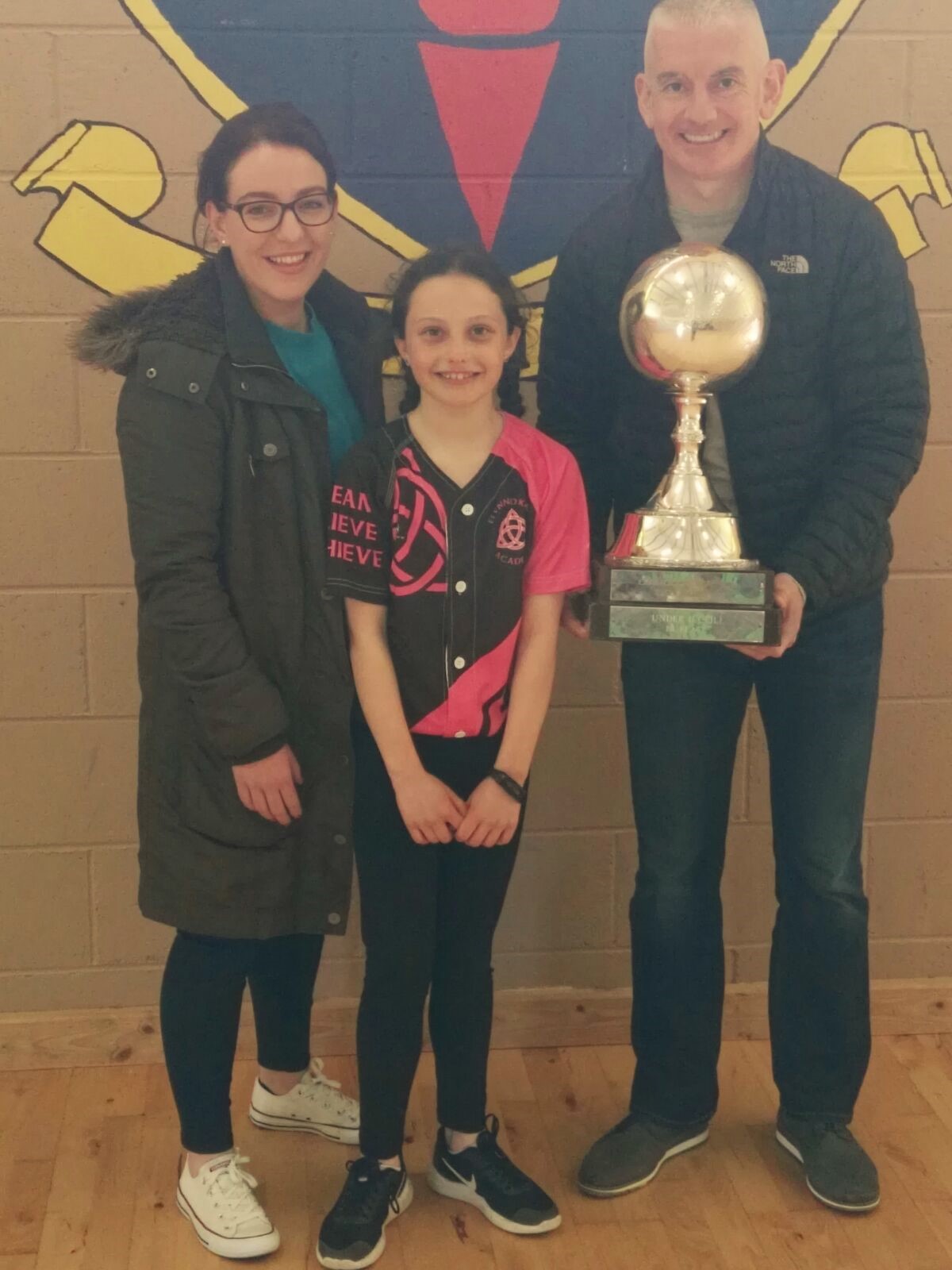 Europe Day: the school celebrated Europe Day last week with a visit from MEP Deirdre Clune and Cllr Michael Smith. Our 5th class students were there to welcome them to the school and they learned all about the EU. Both 5th classes also put on a Countries of Europe Exhibition in the school hall. Each group chose a country to explore and bring to life. We had Vikings, Eiffel Tower constructions, Olympic Games, Mona Lisa artwork, fussball, dancing and much more. They taught all the other classes about the countries of Europe and it was a great experience for all involved.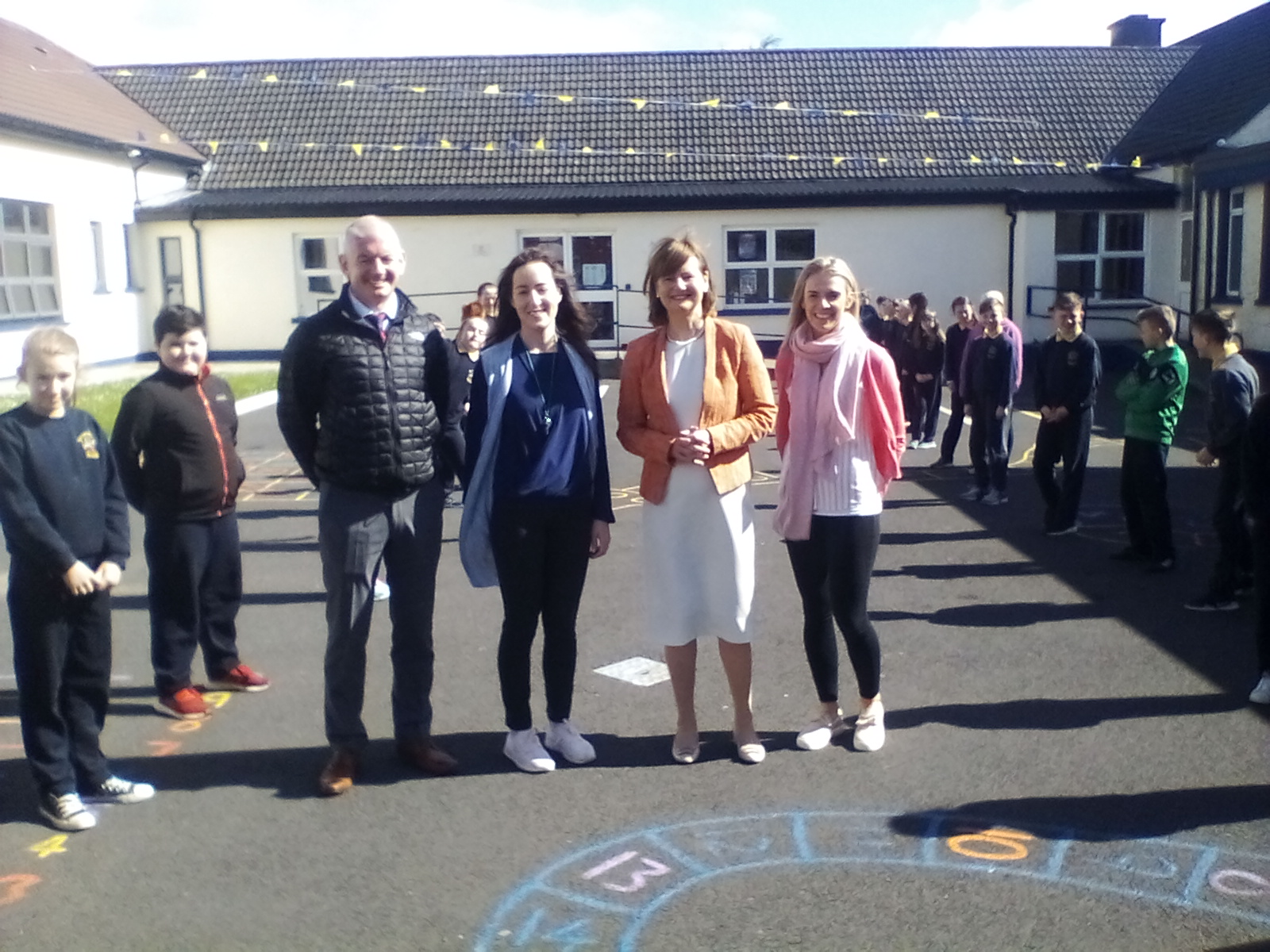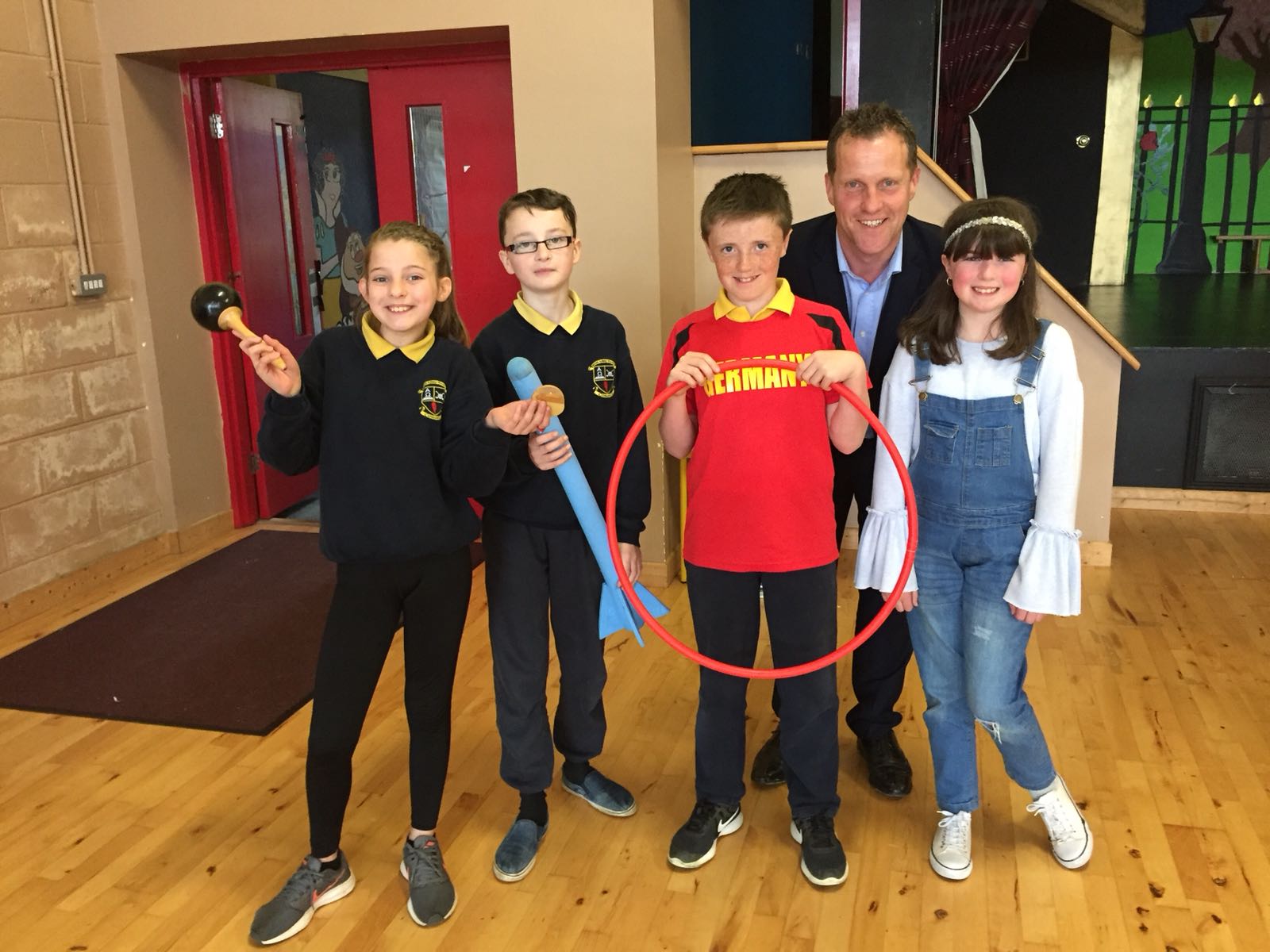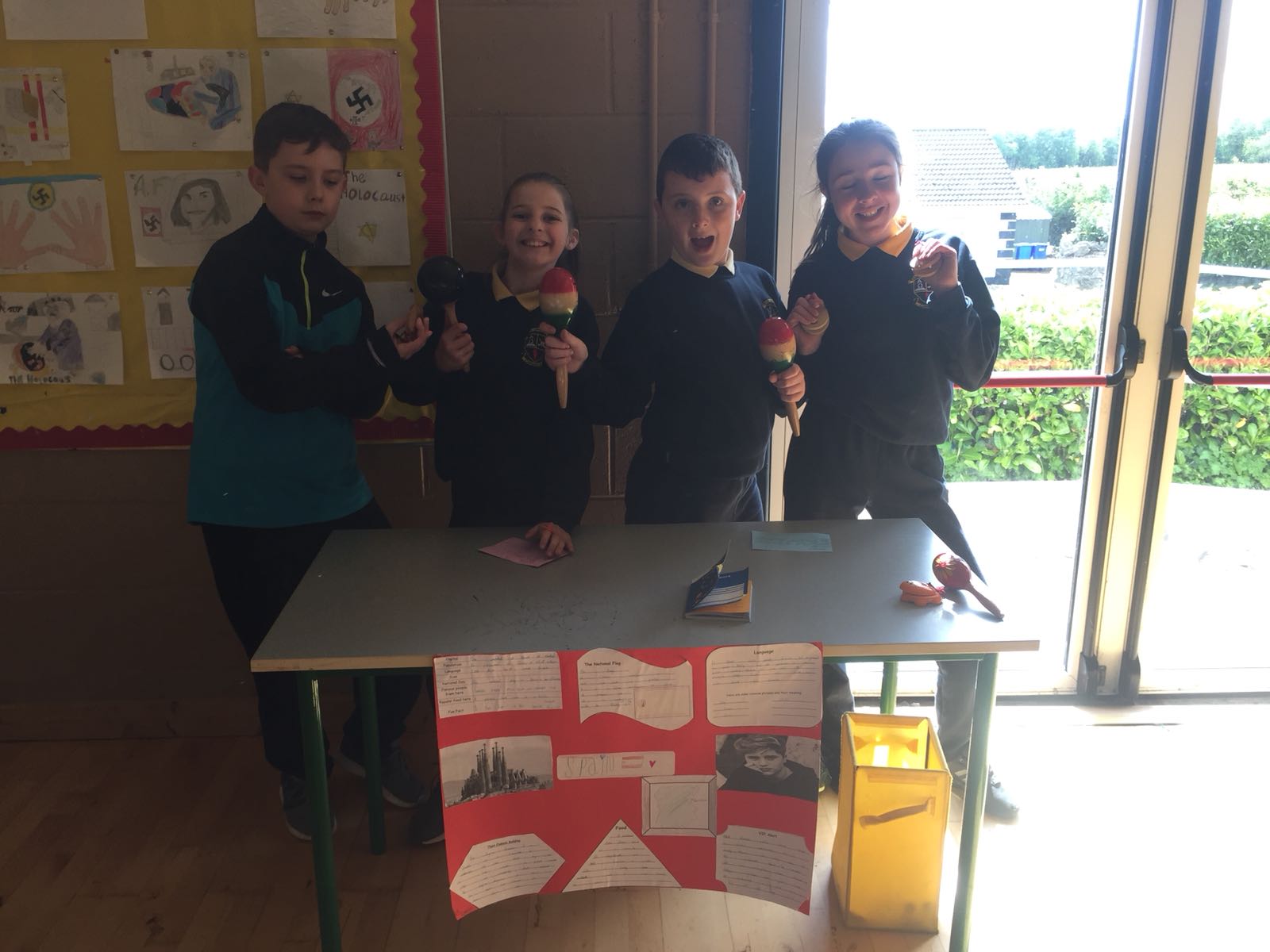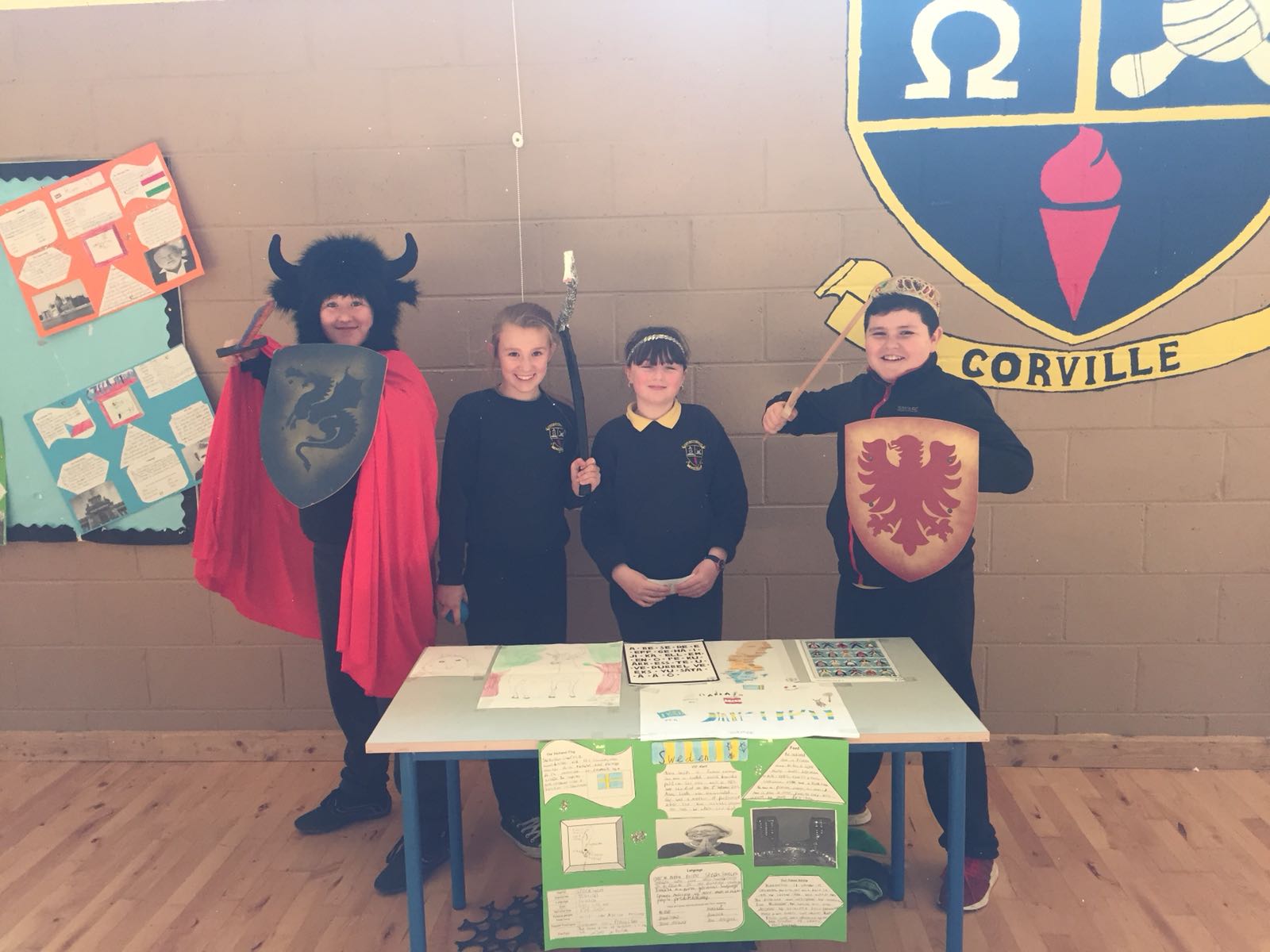 Soccer: our soccer teams have improved hugely over the last few years and now we enter tournaments with an expectation of doing well. This is down to the great effort being put in by all our students each week with the school and their clubs. Both our boys and girls team qualified into the 2nd round of the FAI Spar 5 a-side competition. The 2nd round took place in Two Mile Borris with the ultimate prize of becoming county champions and representing Tipperary in the Munster Finals. First up were our Girls Team captained by Lucy. After 4 games, our team were unbeaten and qualified for the final where they took on Templemore. After losing last year's final our girls were determined not to let that happen again. They put in a huge performance in the final and took the win on a 3-2 scoreline. Tears of joy from the girls showed just how much it meant to them.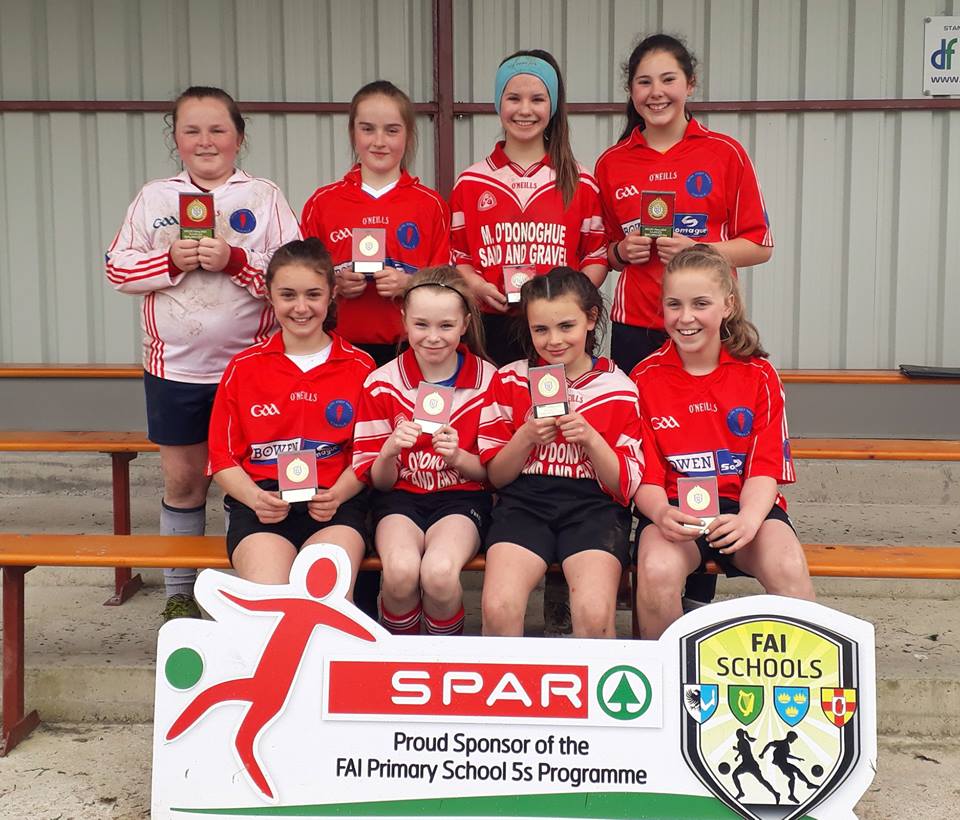 Our boy's played the following week in the county finals. They welcomed back Captain Aaron, who missed the first round win. In the group stage our boys put in a big effort but after losing 2 matches and winning 1 they were eliminated. They were understandably upset after this but it is a young team and we will bounce back again next year!
Team photo – BR: Killian Bergin, Cormac O'Connor, Leigh Loughnane, Brian O'Rourke. FR: Seán Purcell, Patrick Moloney, Aaron Mulready, Sam Dooley.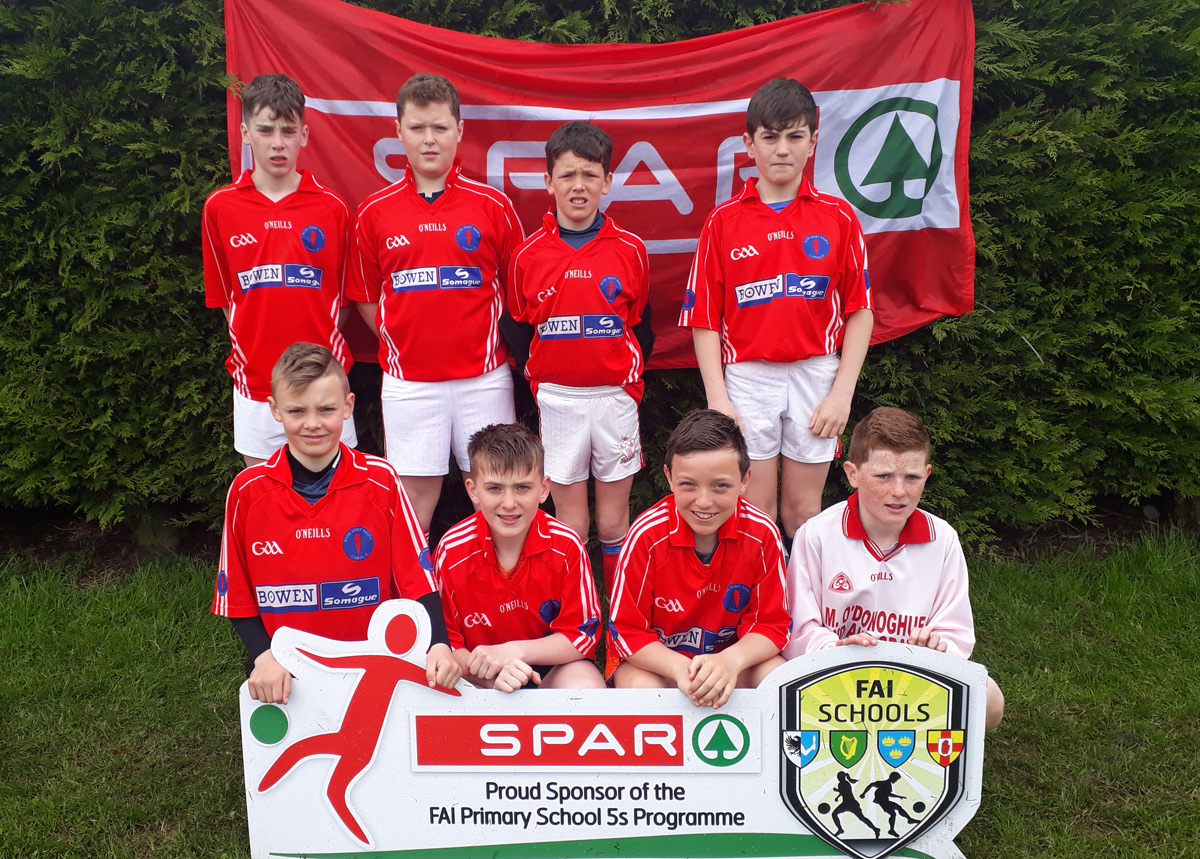 Munster Finals: the girls were very excited at getting the chance to represent Tipperary for the first time in this competition. The 2 Johnnies kindly sponsored jackets, shorts and socks for our girls. This was very much appreciated; the kindness and support shown by the Roscrea community is amazing. The Munster Finals took place in MountHawk Tralee, Co. Kerry. In the league phase we found ourselves up against Kerry and Cork. We got off to a great start with a well earned 3 – 1 victory against Kerry. Against Cork we were well in control of the match; we were leading 1 – 0 and every few minutes we seemed to be hitting the post or their keeped pulled of a world class save. In the 2nd half they scored a freak goal from their own half to level and in the final minute we conceded again to lose 2 – 1.
That result was hard to take but we still managed to qualify for the semi final against Limerick. This semi went pretty much the exact same way as the Cork game; it was a game we dominated but ultimately lost 2 – 1 with another freak goal from the opponents half going in against us. Sometimes it's easier to lose by being hammered as you know there was nothing you could have done. In this instance, being eliminated in the semi final was hard to take, especially when we had played so well. We are immensely proud of what the girls achieved this year. You are helping to raise the expectation levels of all Corville teams to follow. With a bit of luck this team will be back again at this level next year looking to go even further. I certainly wouldn't bet against them.
Tennis: 4 students from 6th class – Tori, Lucy, Leigh and Killian took part in a local tennis tournament recently. They did very well and in another first for the school, they managed to win the competition. Well done everyone!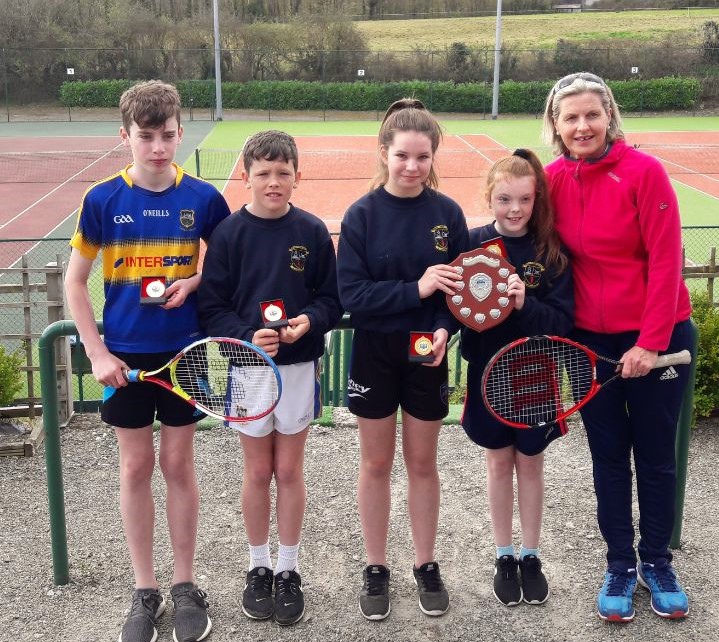 Camogie: Our u13 girls were in action in the County Semi-Final last Friday in the Ragg against an exceptional Boherlahan team. Every girl who represented Corville did the school and their families proud never dropping their head and fought for every ball with such heart! Unfortunately the result at the end of the day didnt go our way but Ms. Kelly Ms. O Gorman and Mr. Slattery along with the rest of the school are so proud of the girls, especially our sixth class girls who wore the Corville jersey for the last time! Our U/11 girls are traiing very hard for the County Final which will be taking place some time in June. We wish them all the best!
Hurling: training is going very well and everyone is putting in a huge effort. Our U/13 team were in action last week. They played well and got through their blitz and qualified for the North Final. They were unlucky in the u13 North Final, having missed a few chances, but they were beaten by a very good Dromakeenan team. Our u11s were also playing recently and they managed to win their blitz and with that qualify for a county semi-final against Carrick on Suir on Friday where we hope to get the best performance yet this year. Our other u11 team are in the county final and we are looking forward to it.
Primary Game Trials: 4 students from the school were selected to go to the Primary Game Trials; they were Killian (hurling), Leigh (football), Ava (camogie) and Lucy (football). All 4 performed very well in the trials and they were all called back. They now have a very good chance of being selected for a Tipp Primary Team that will play at the upcoming Tipp vs Waterford Munster Championship game.
Athletics Success: Our school athletics team were in action at the North Tipperary Primary Schools Indoors Competition in the Nenagh Indoor Stadium recently. We sent over a large team and came back with 24 medals! This was enough for the school to top the points table and our school became the first winners of the new Perpetual Cup for this event. The children were very well behaved and they put in a mighty effort on the day. We are very proud of each and every one of the students who wore the Corville colours in Nenagh. Well done! >> Click here for full results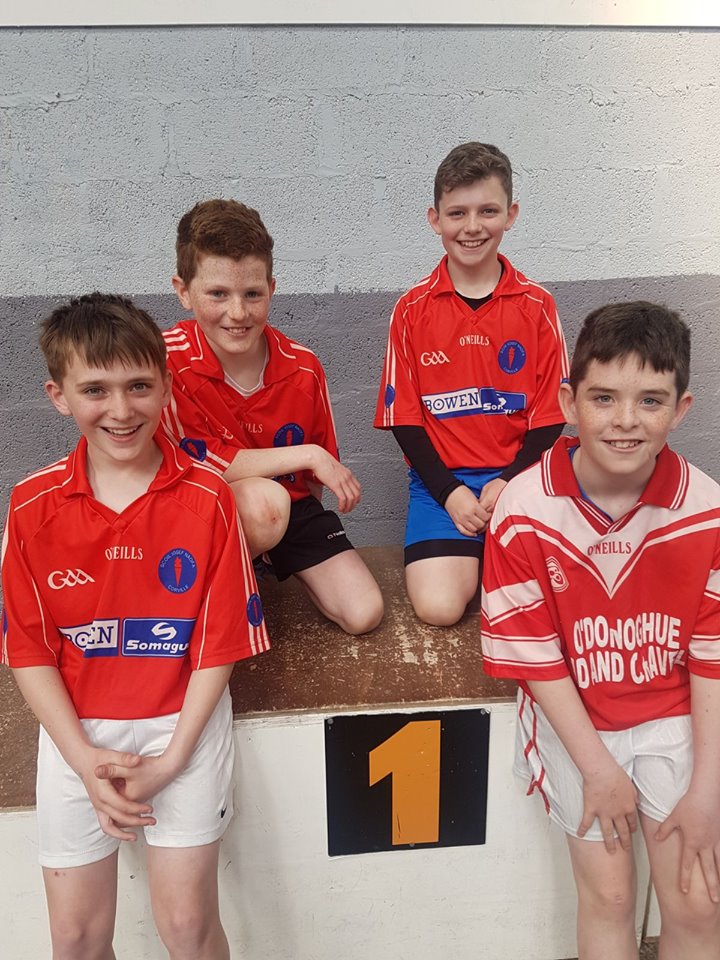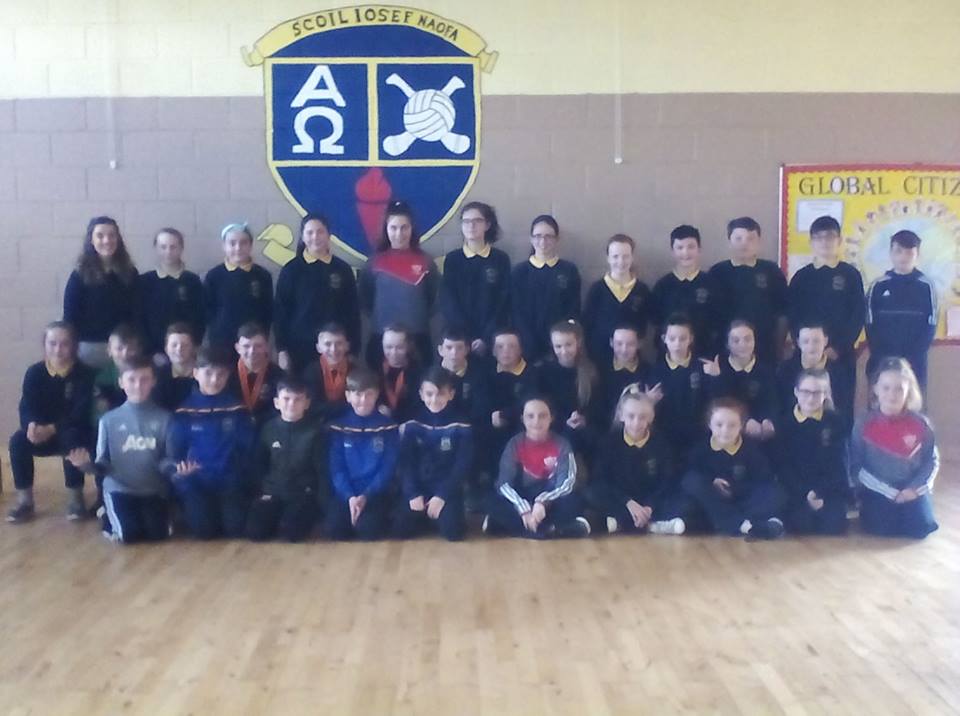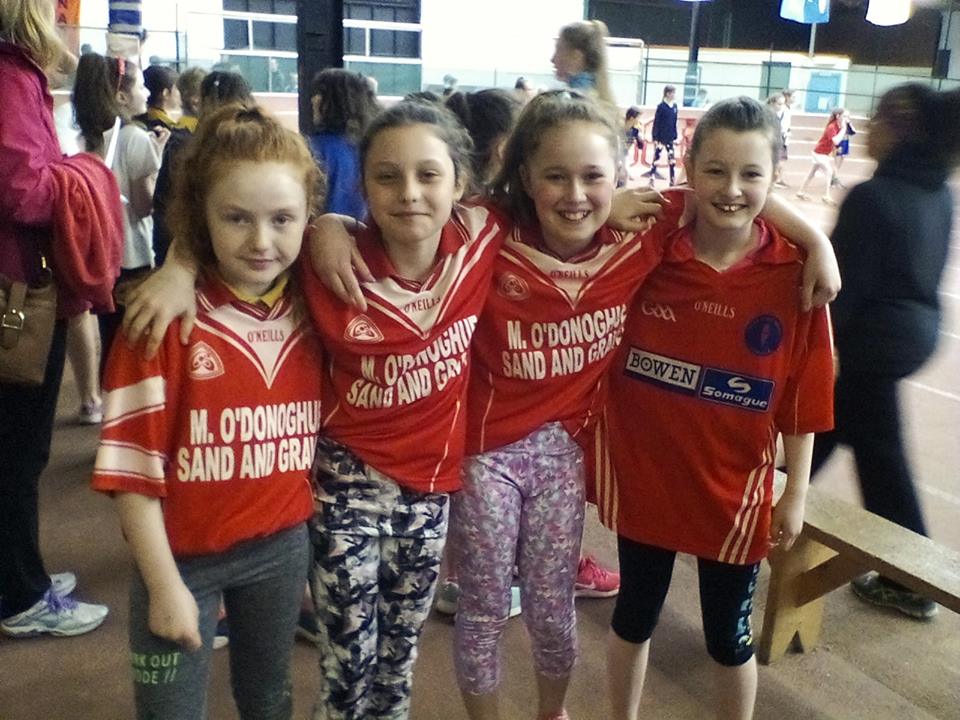 Erasmus Trip to Portugal: 4 students and 3 teachers from Corville took part in the recent Erasmus Trip to Portugal. Aaron, Darragh, Kiera and Ciara got to see what school life is like for children in Portugal. They had a great time and represented the school very well.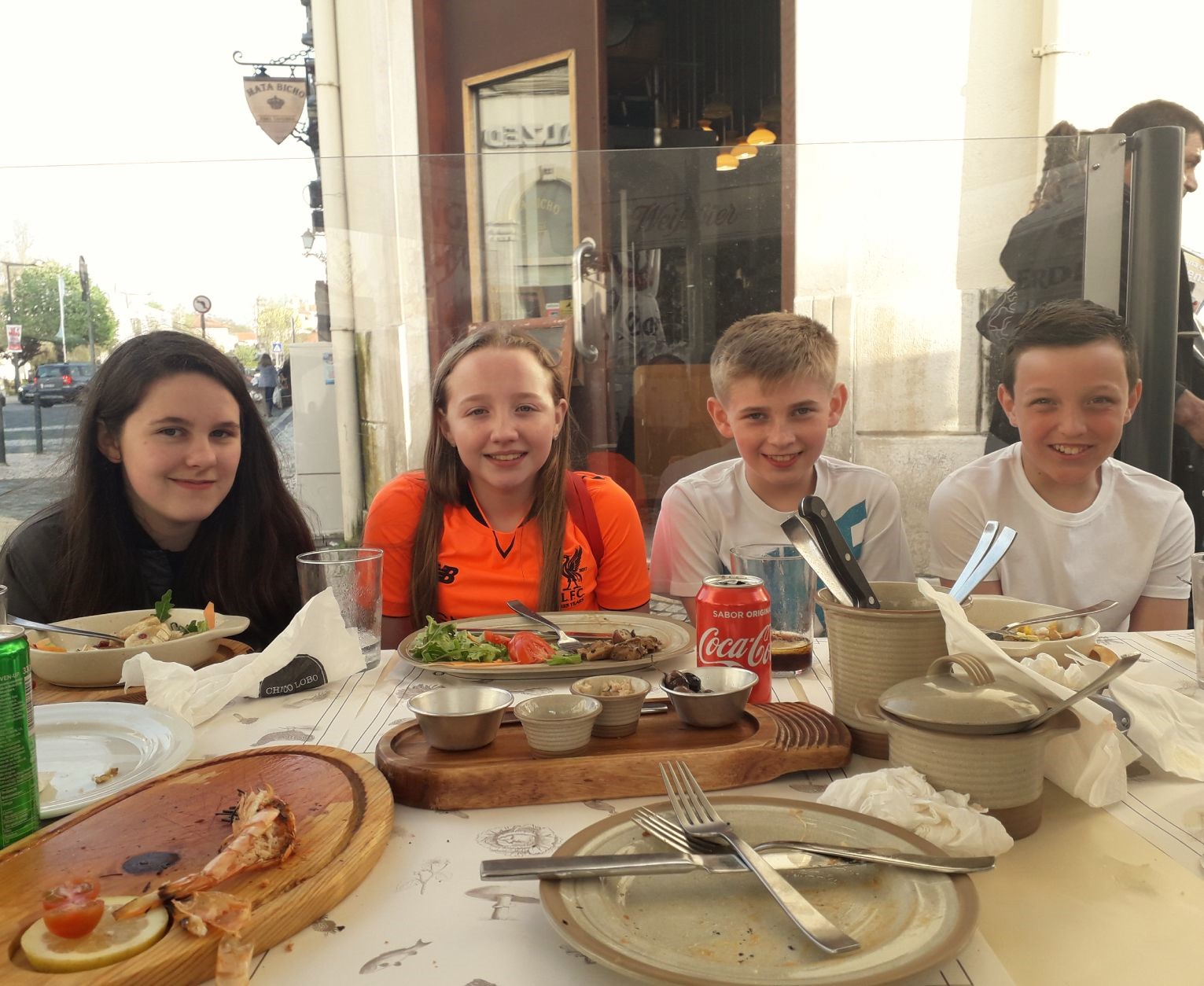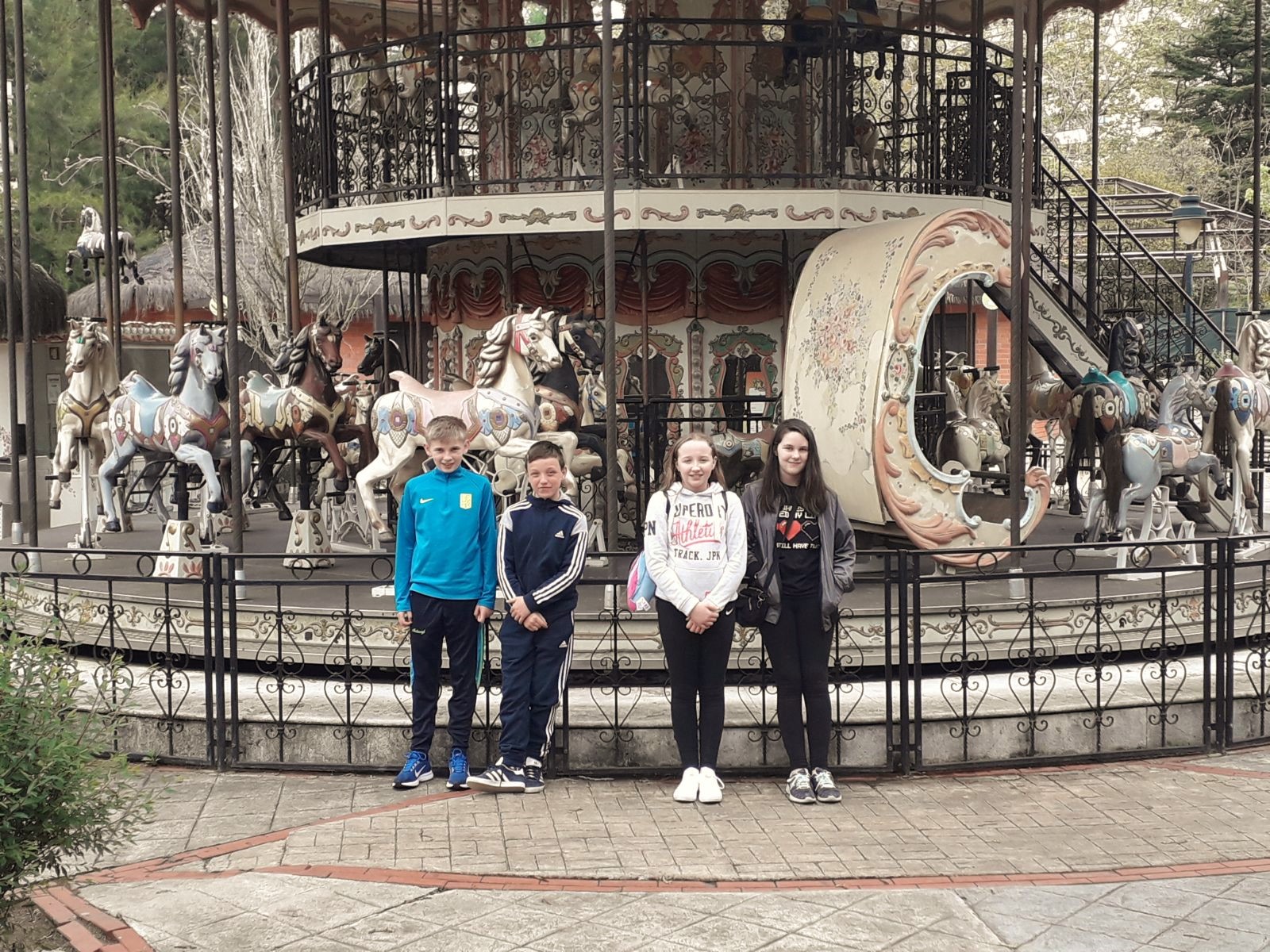 Assembly Performances: Friday assembly kicks off with a performance on stage from each class and from any budding entertainers / singers / dancers that want to show off their skill. Recently it was the turn of 6th, 5th, and 4th to sing and we also had our 2nd class students up on stage performing a terrific dance routine.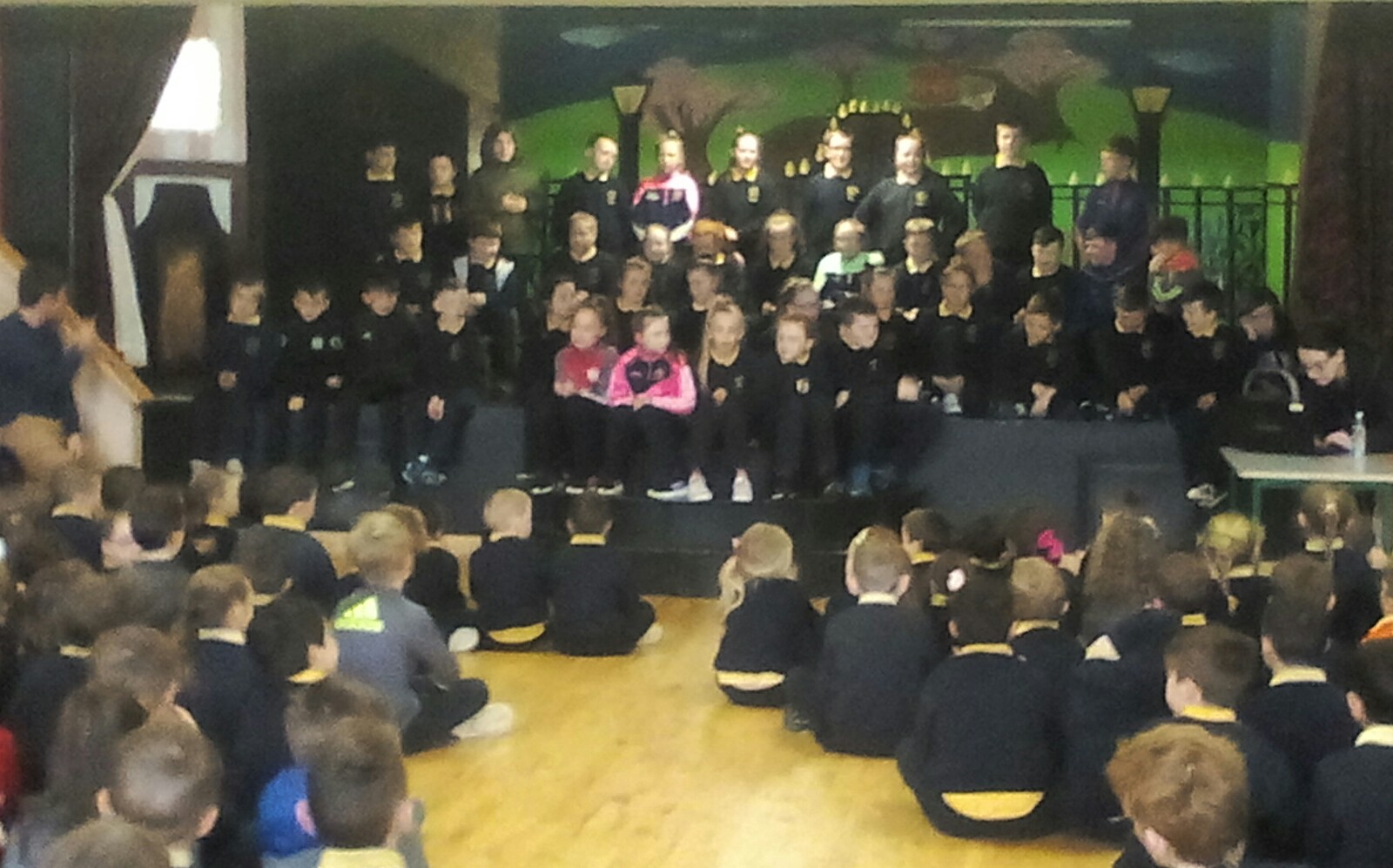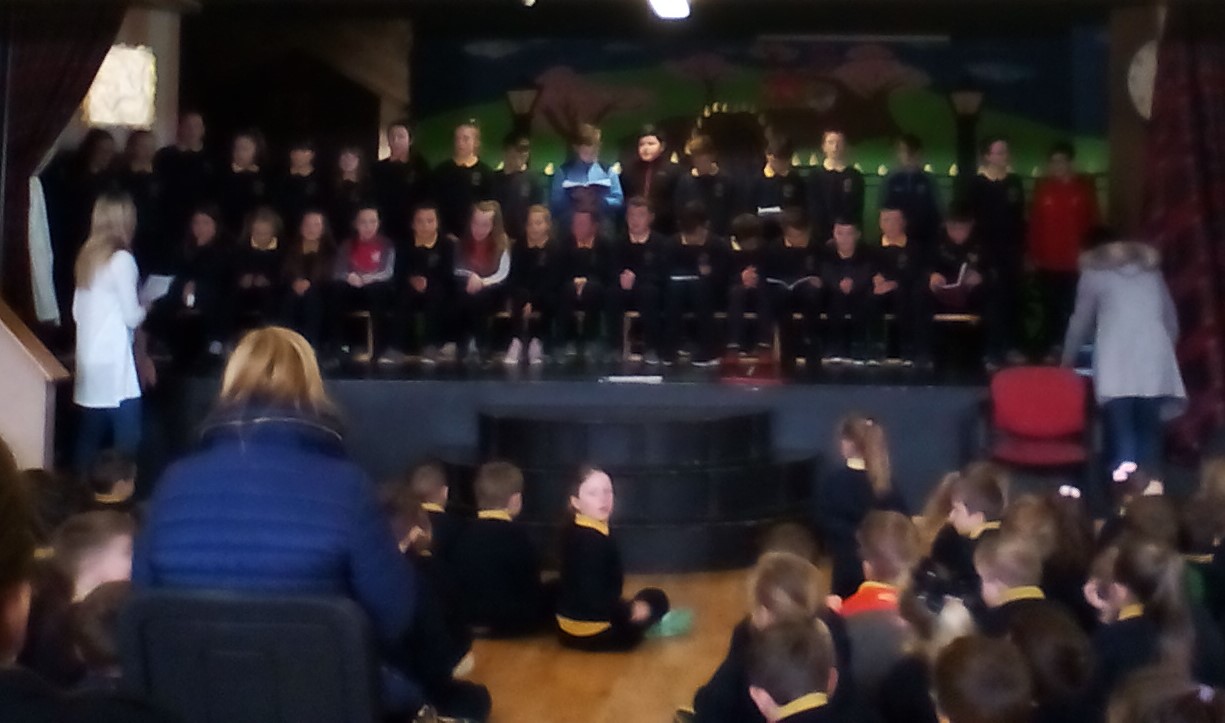 6th Class Blog: our 6th class students continue to work on their web publishing skills. It's amazing how quickly they can pick up the technical knowledge needed to create a quality blog like this. Their latest blog updates include more student lessons, Watership Down project updates, Geography projects, sports success, Erasmus Trip and Cormac's helicopter ride! >> Click here to view their blog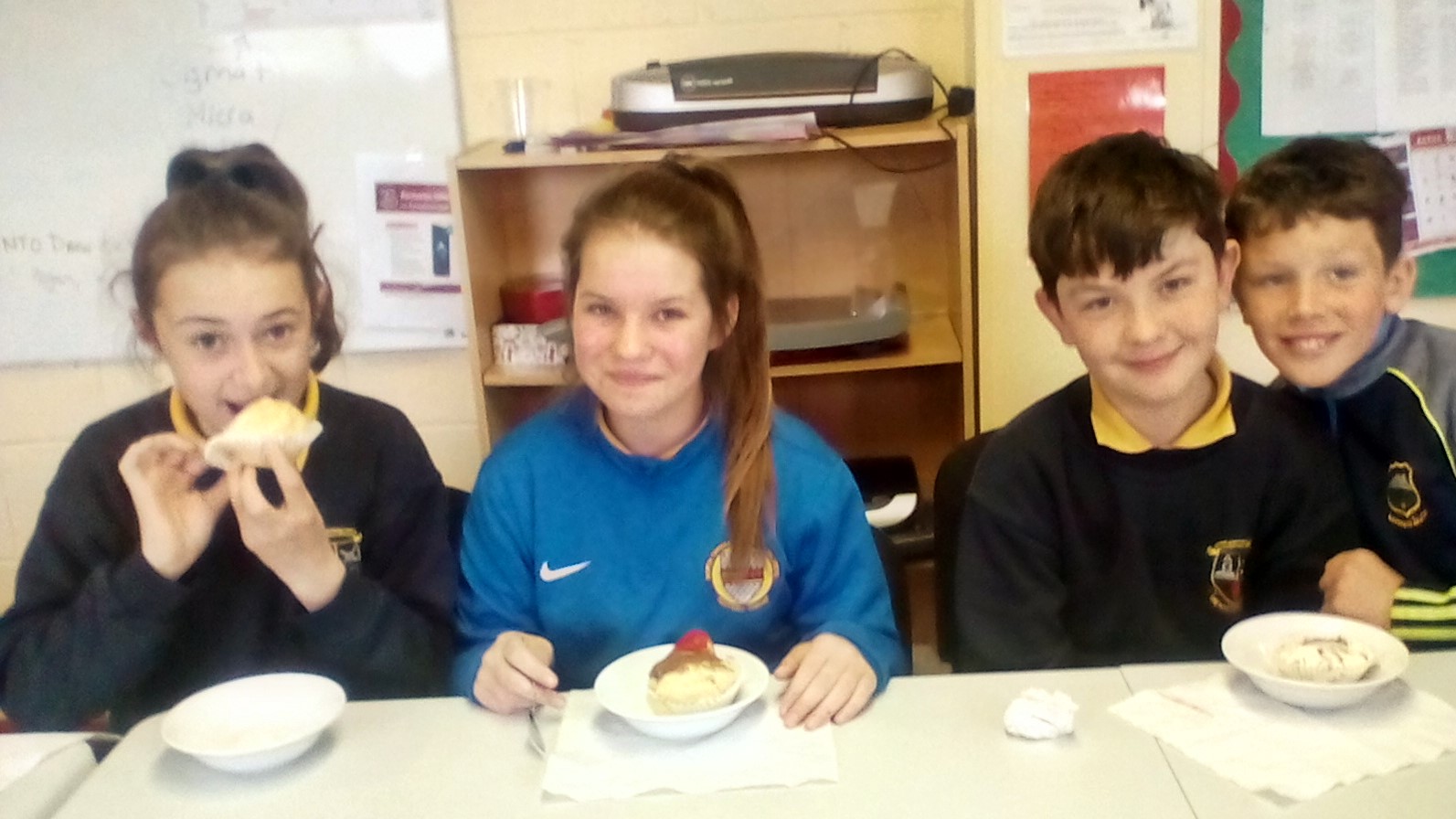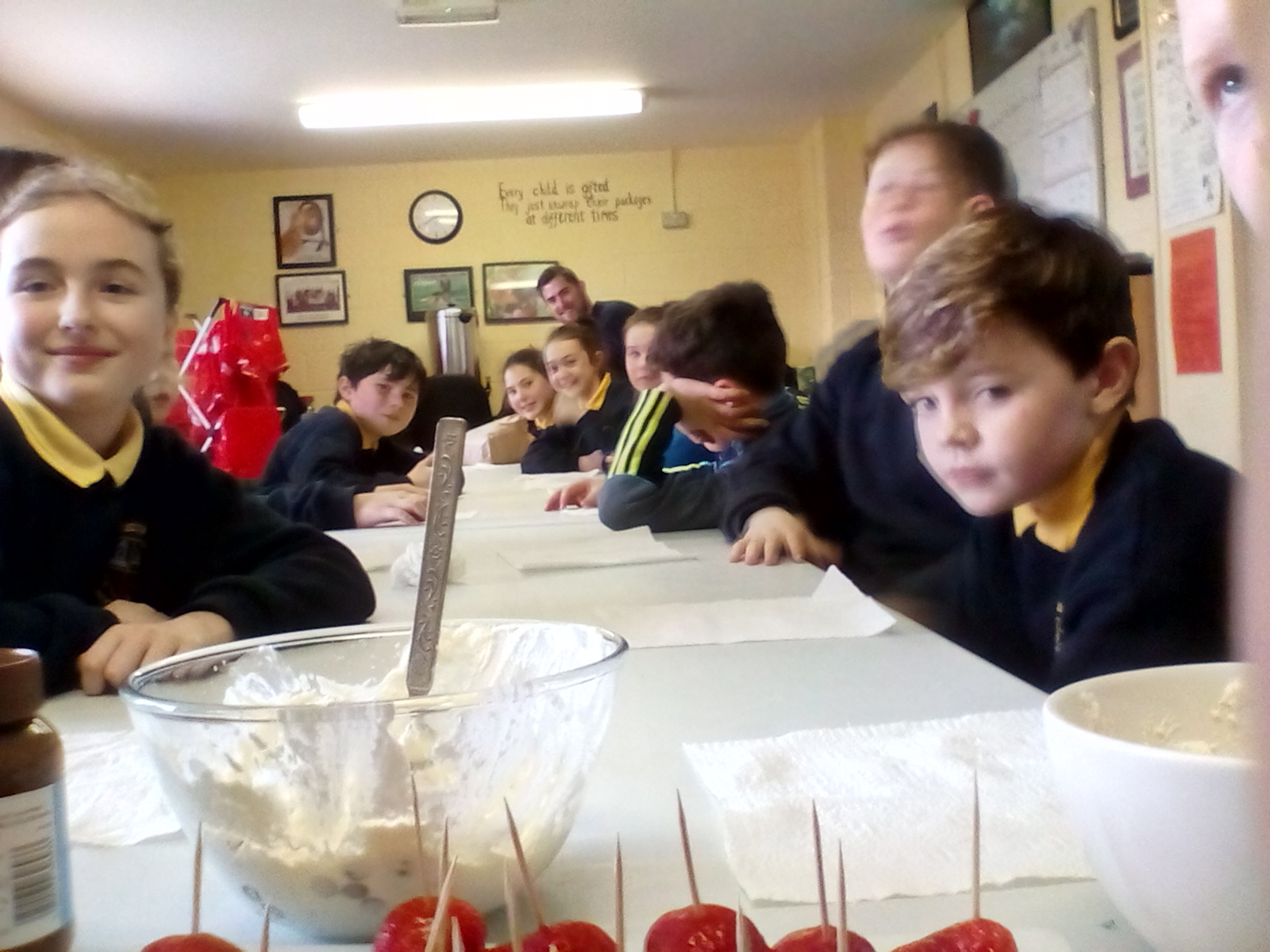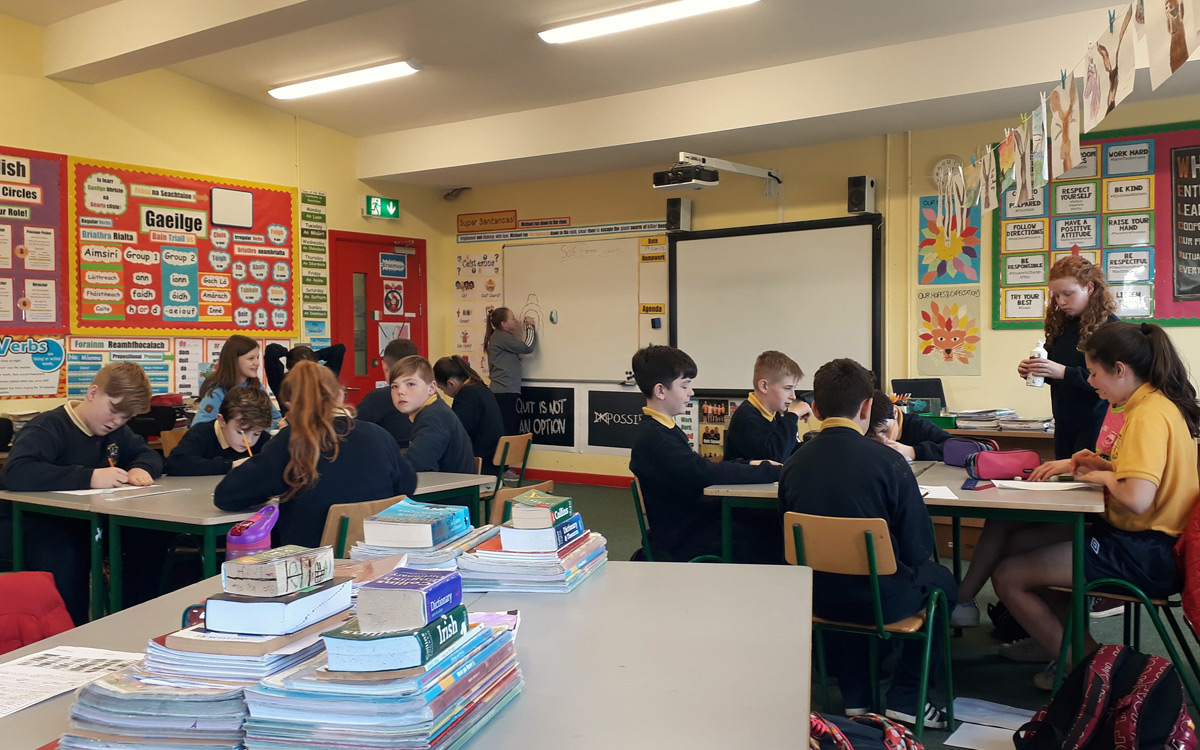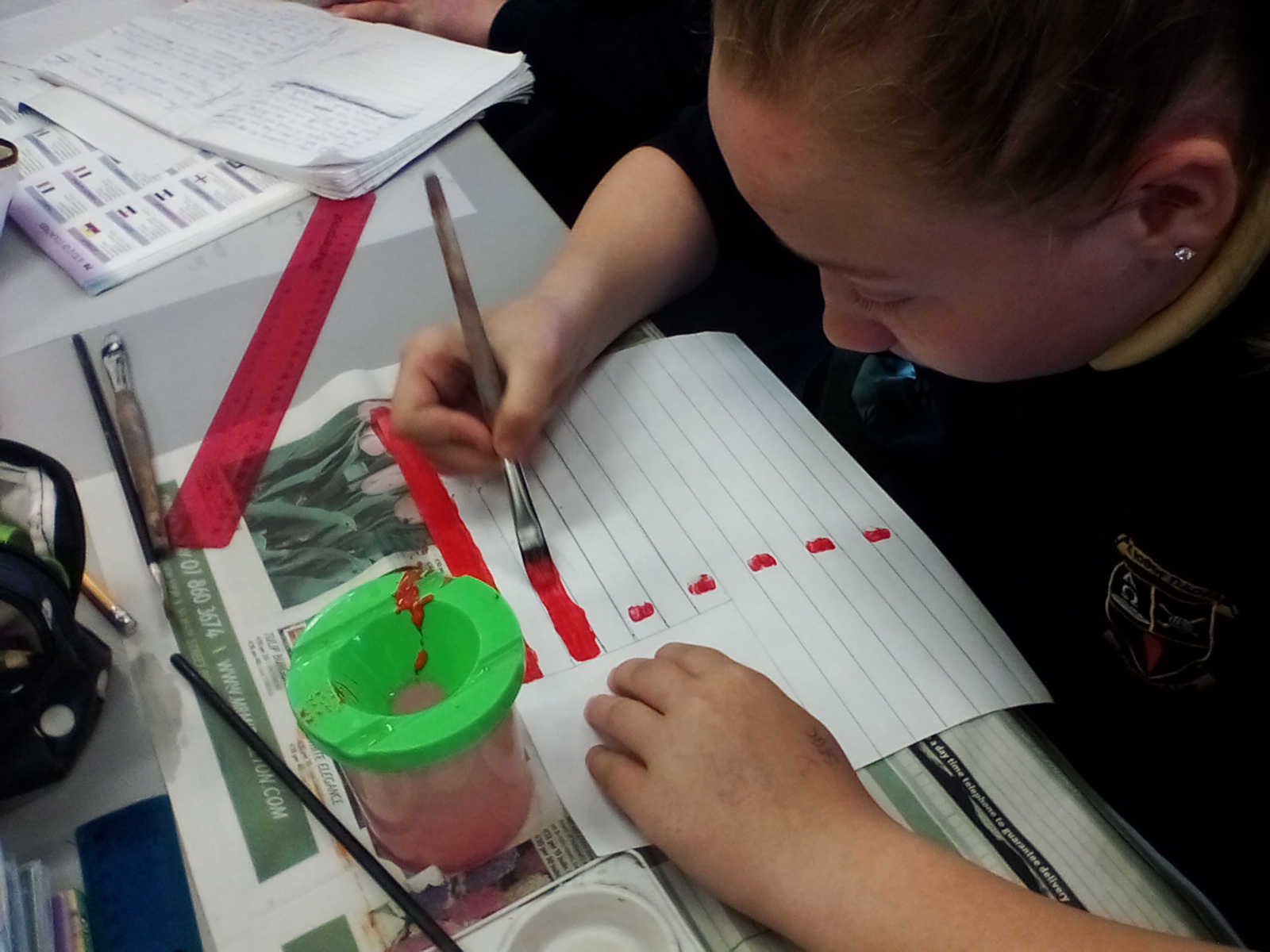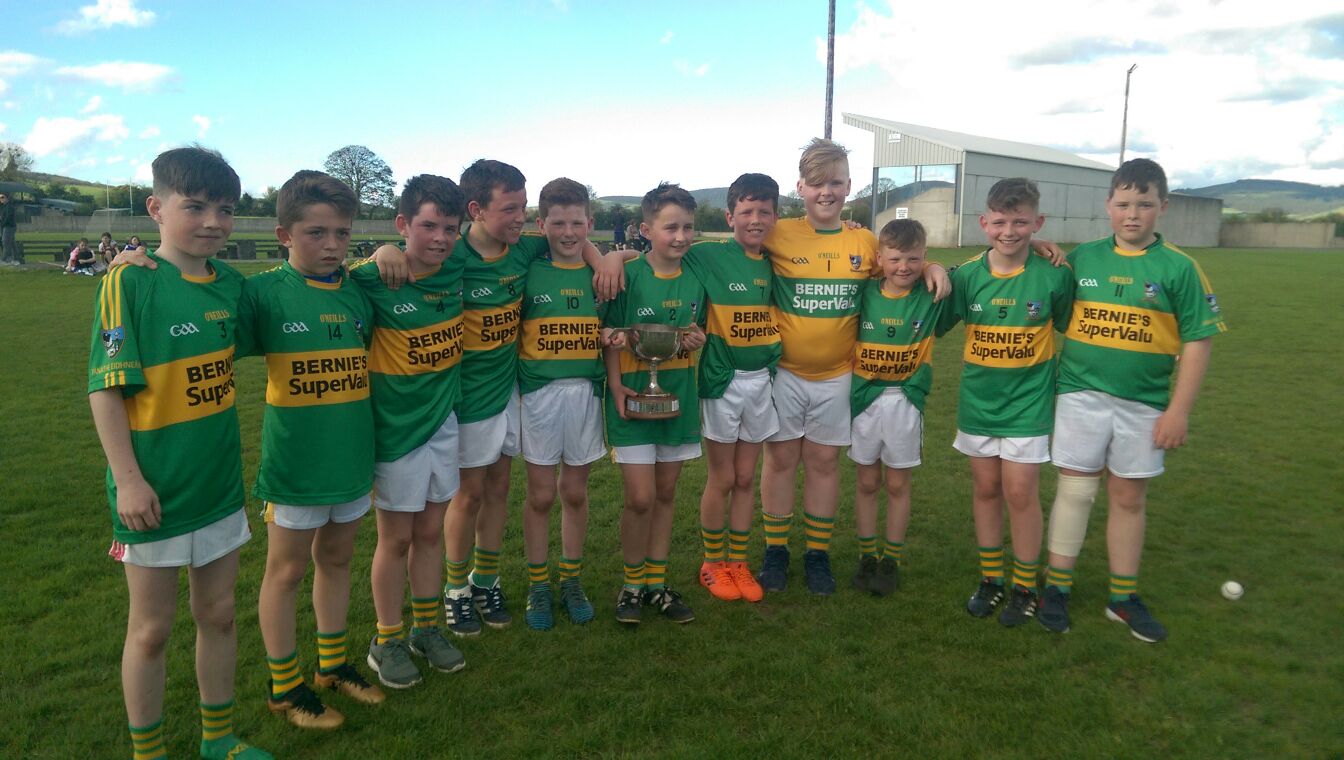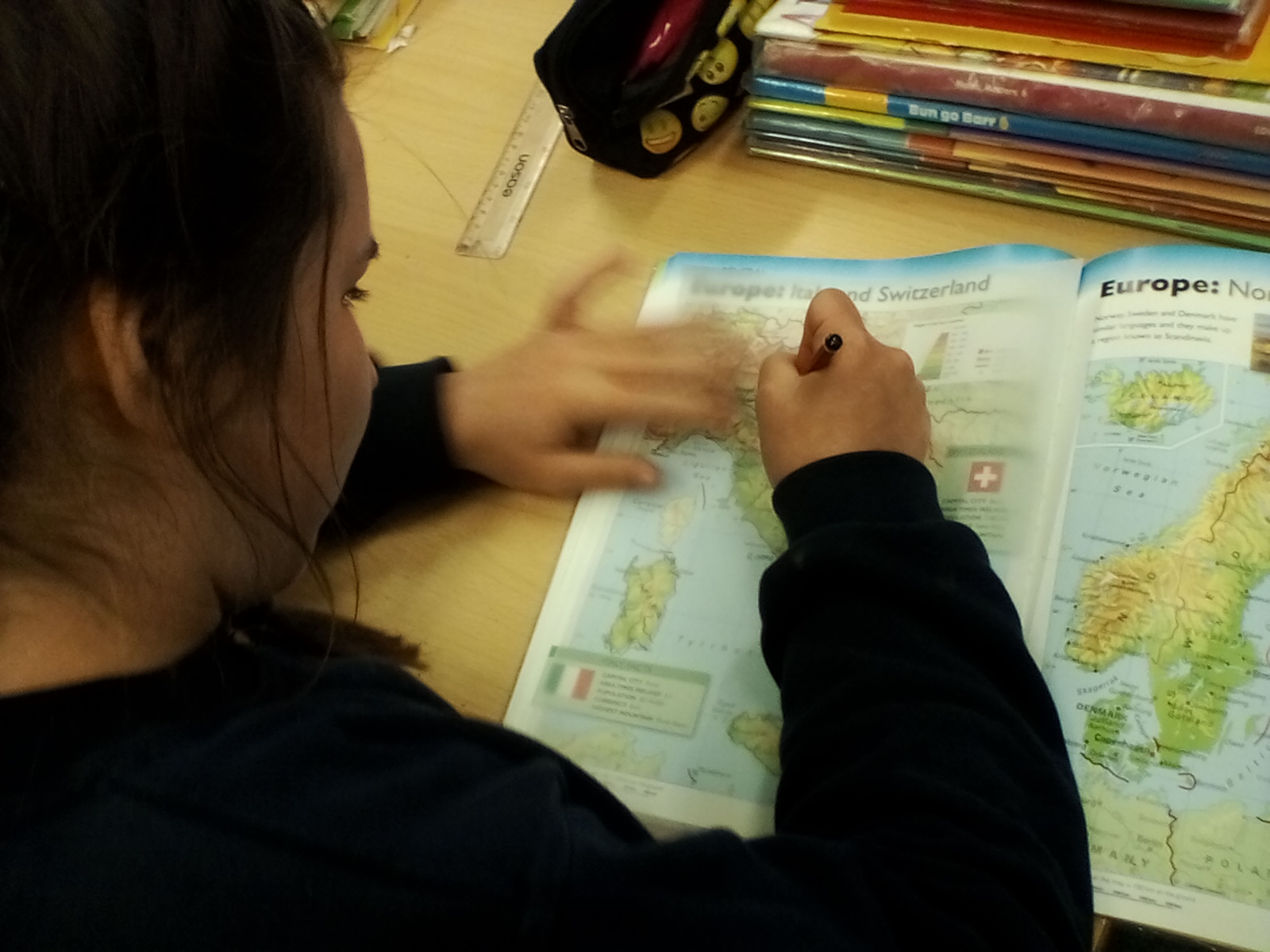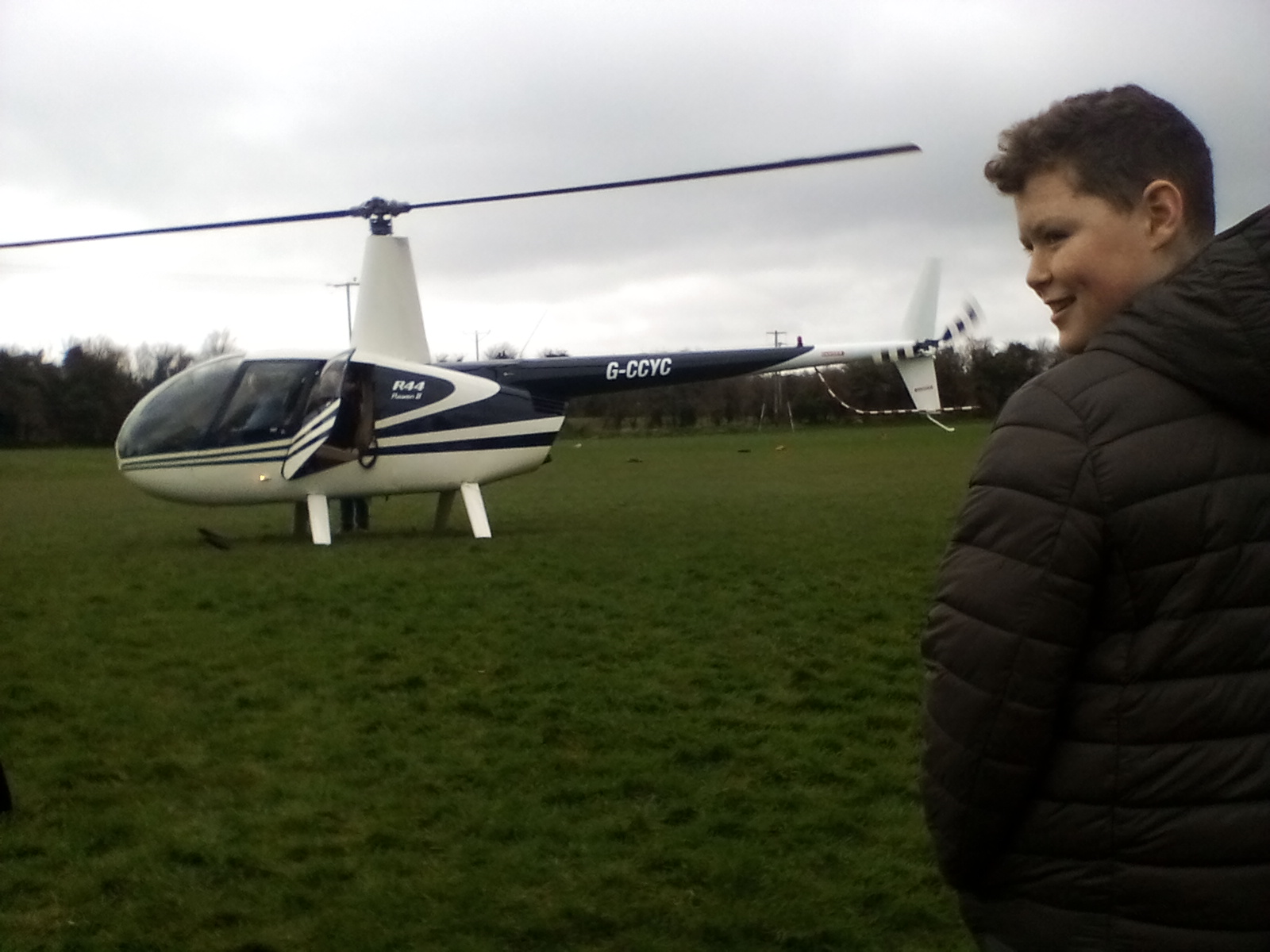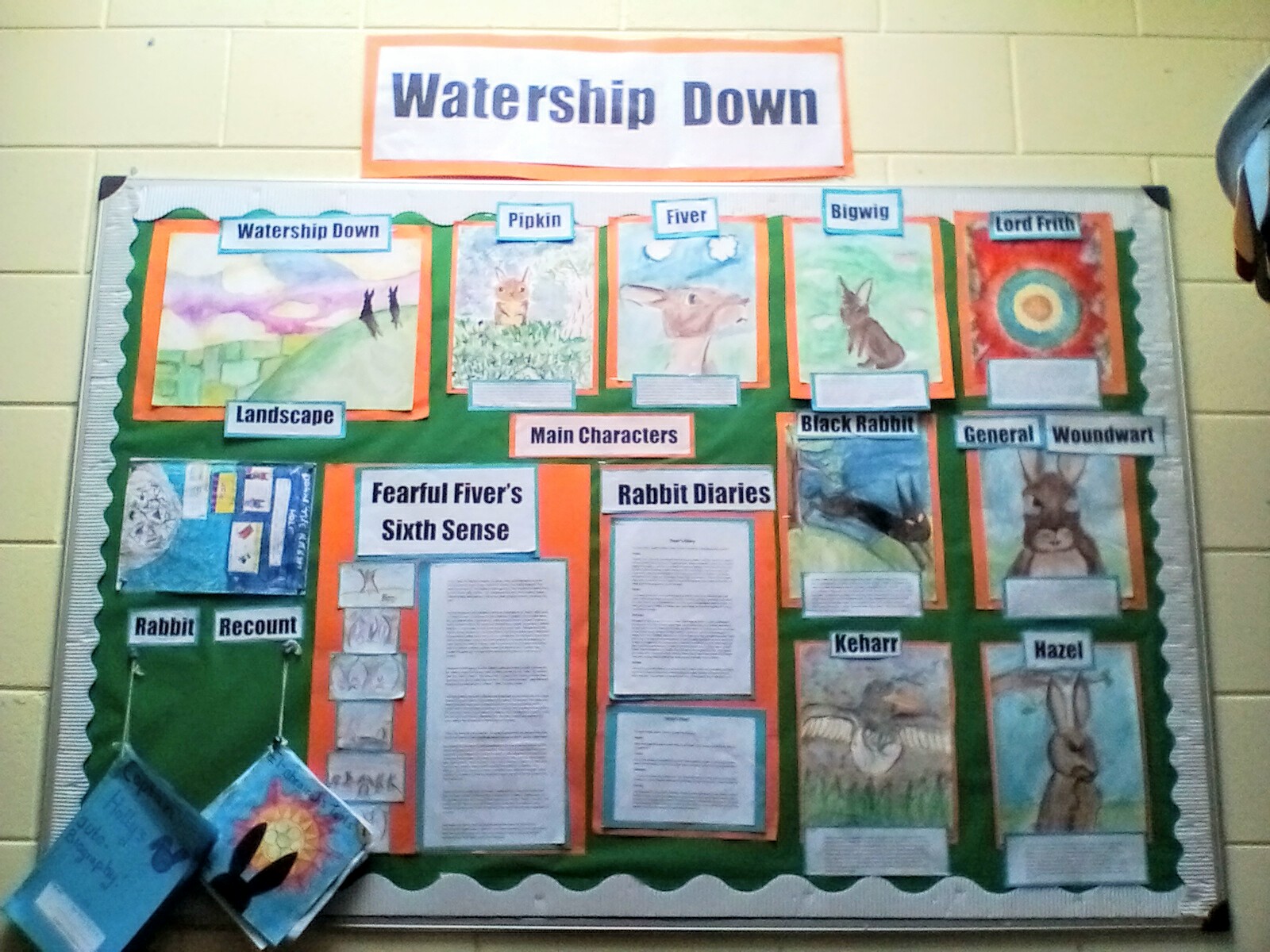 ---
Corville Updates –

14

/

04

/

2018
Term 3 has kicked off with one of the biggest and most successful weeks the school has experienced in a long time. Our U/11 Quiz Team were representing the school in the All Ireland Credit Union Quiz Final in the RDS in Dublin. Our U/13 Girl's Camogie team were in action on Wednesday along with our U/13 Girls and Boys soccer teams on Thursday and Friday. Sandwiched in-between all that, we had our flag launch day where we launched our 6th Green Flag, Blue Active Flag and our Digital School of Distinction Award. We even had a helicopter come and land in our field to whisk a few lucky students and teachers up into the skies around Roscrea. After all that I think we need another holiday! Seriously though, fair play to all the students, teachers and wider community who are involved with making big things happen in our school.
School Open Night – April 26th: All are welcome to our school open night on the 26th of April. We are enrolling children for September 2018/2019. Get an overview of what your child could be doing next year. Come and see what we can offer your child.
Flag Launch Day: On Tuesday, the school celebrated the launch of 3 flags in fine style with a helicopter landing on our pitches! Over the last year the school has gained their 6th Green Flag, a Blue Active Flag and a Digital School of Distinction Award. Each one of these awards is huge for the school and is the culmination of months of hard work from teachers and students alike. As a reward for all the hard work they put in, everyone had the chance of getting selected to go on a helicopter ride around Roscrea. 4 students (Cormac, Cathal, Roisín and Cathy) and 2 teachers were selected. The rest of the school watched on from the school yard and there was great excitement when the helicopter came in to land. This was a great day for the school and one we will remember for quite a while!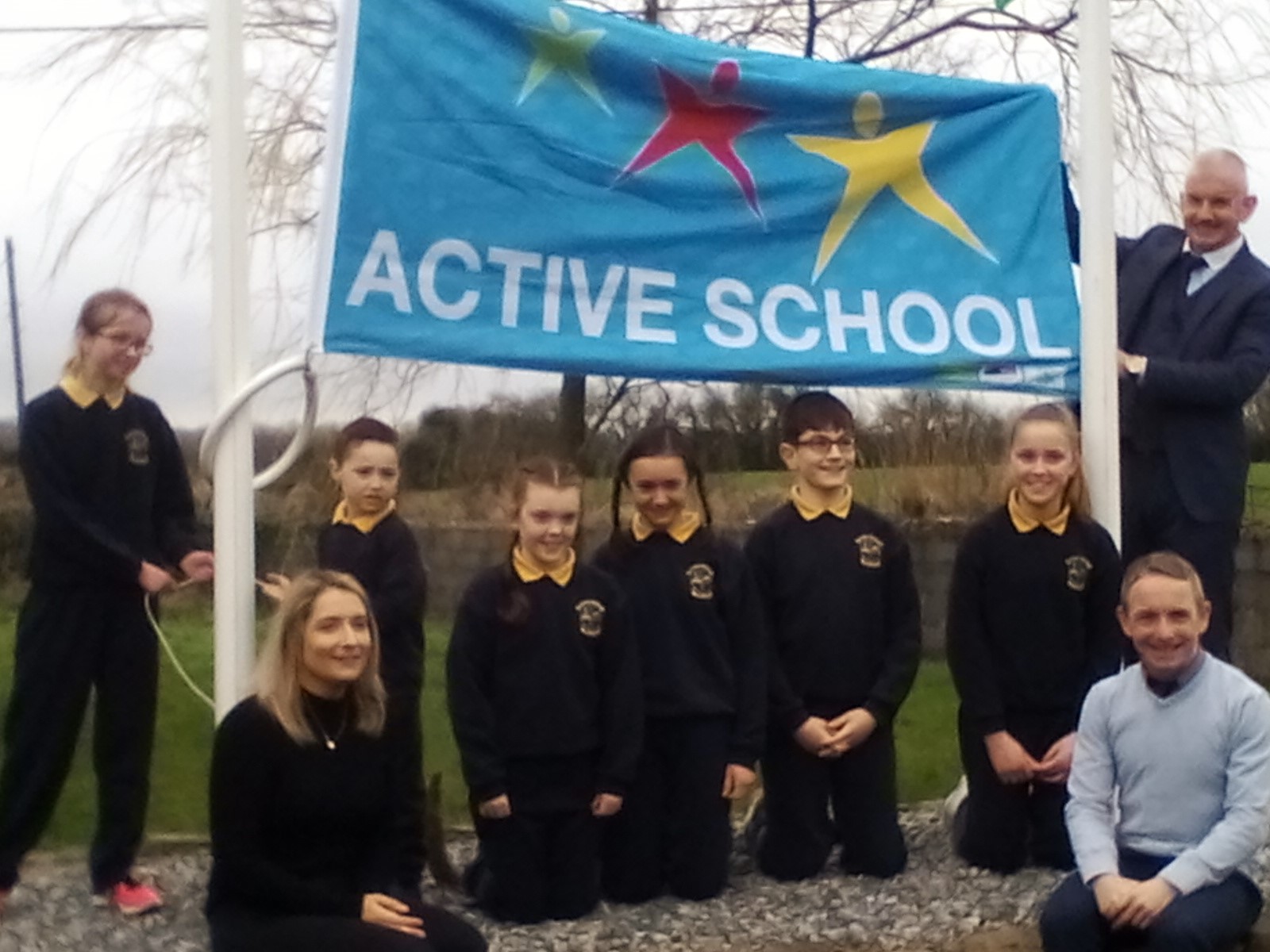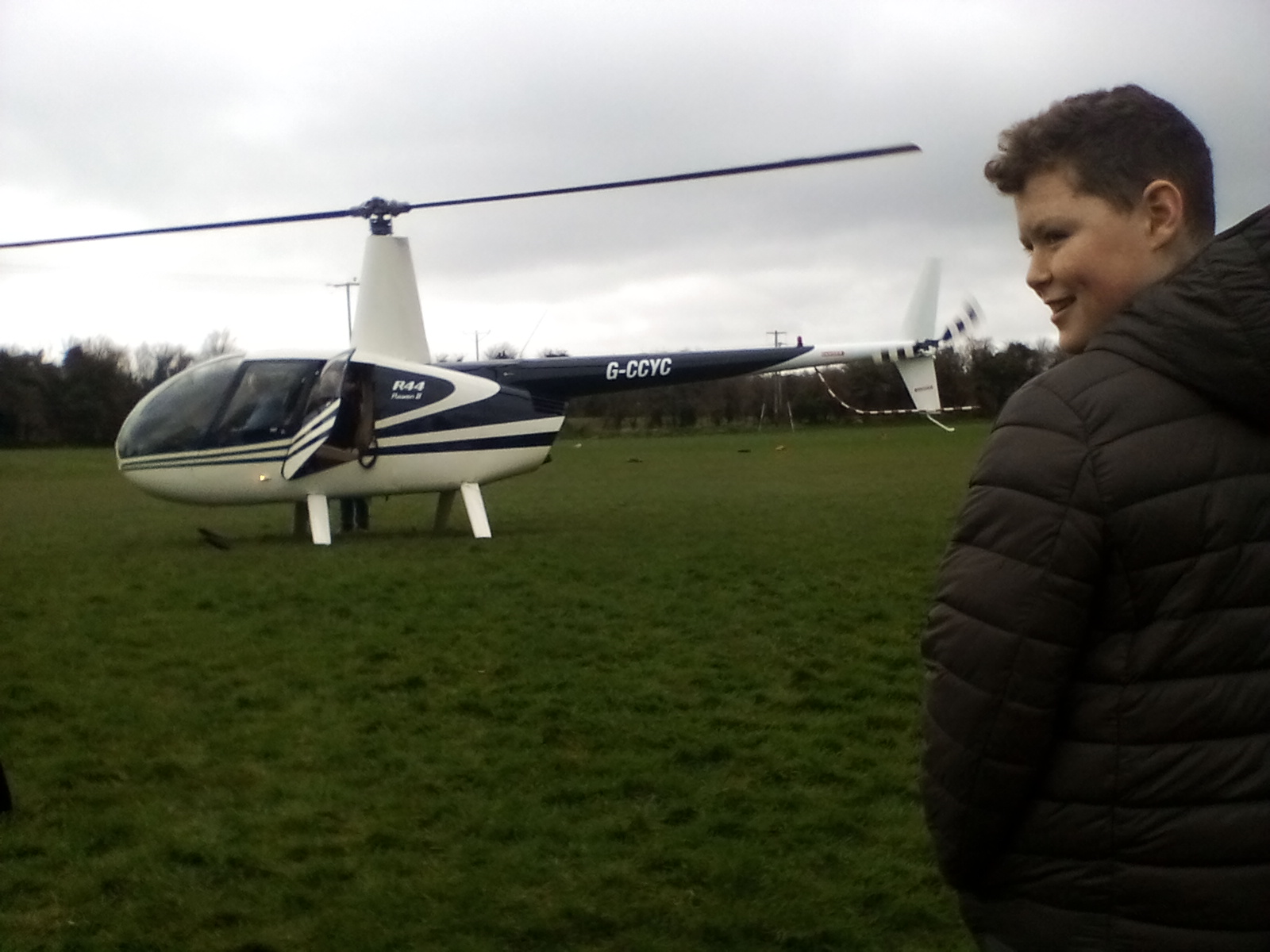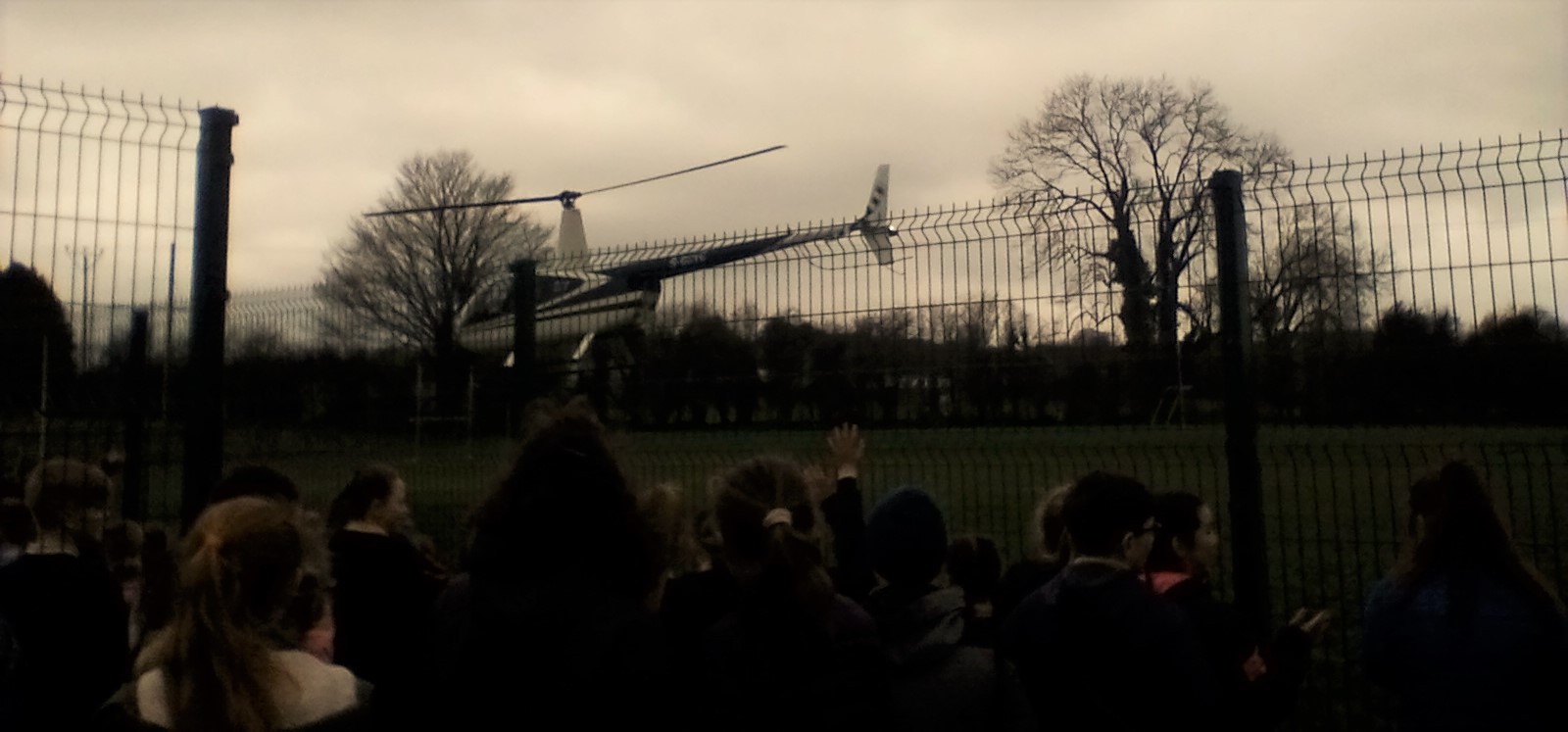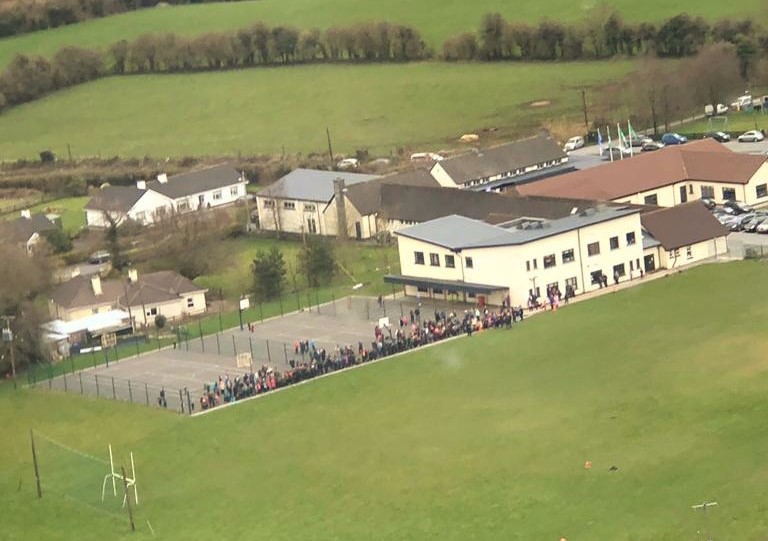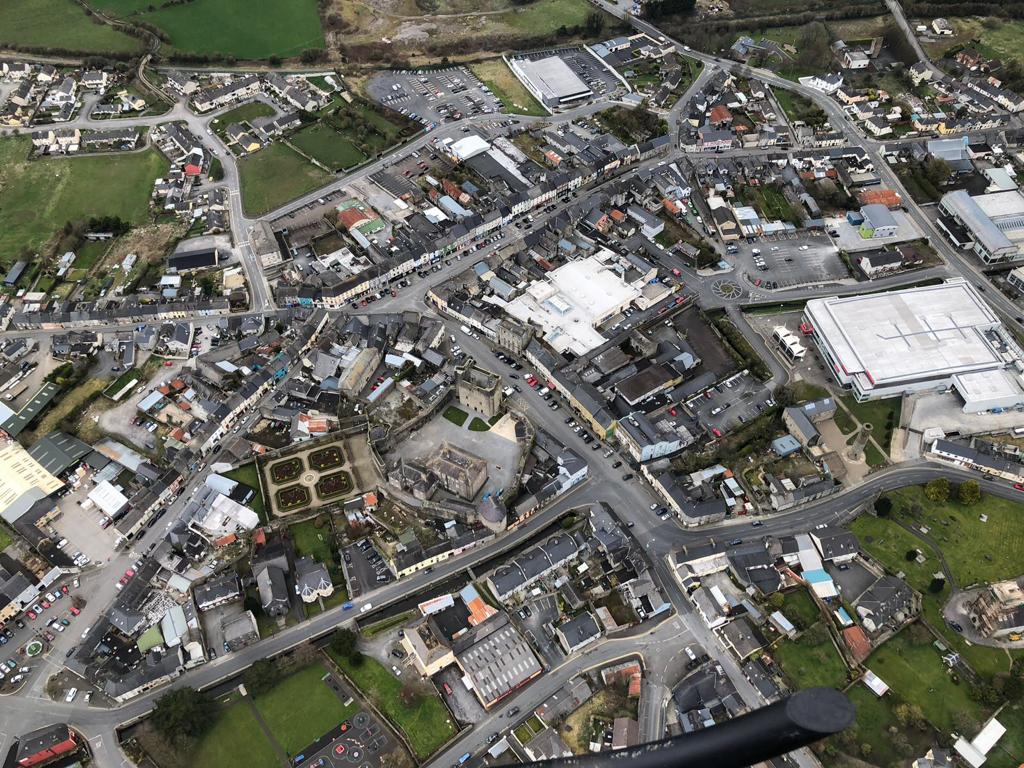 Credit Union Quiz Final – RDS Dublin: Our U/11 quiz team did the school proud up in the RDS in Dublin on Sunday at the All Ireland Quiz Final. This was the first time the school had reached the finals, so it was a big thrill for all those involved. It was a just reward for all the hard work the school quiz teams have put in over the last few years. The standard of quizzing in the final was top-notch with the questions proving to be very tough and the competition excellent. RTE's Aidan Power was the quizmaster on this occasion and with 400 students in the hall and well over a thousand watching on, there was much excitement in the air.
After 10 rounds of tricky questions our team finished around 30th out of the 50 teams that qualified for the final. We were very happy with that on our first visit to Dublin. Looking at it in an even more positive light – out of the 3000+ teams that entered the U/11 competition we came 30th = Top 1%. Fantastic achievement for the team and those involved. Well done to Senan, Karlo, Roy, Dan, their parents and their coaches. Thanks also to Siobhán and all those at the Roscrea Credit Union that looked after us so well on the day. We leave with memories that will last a lifetime.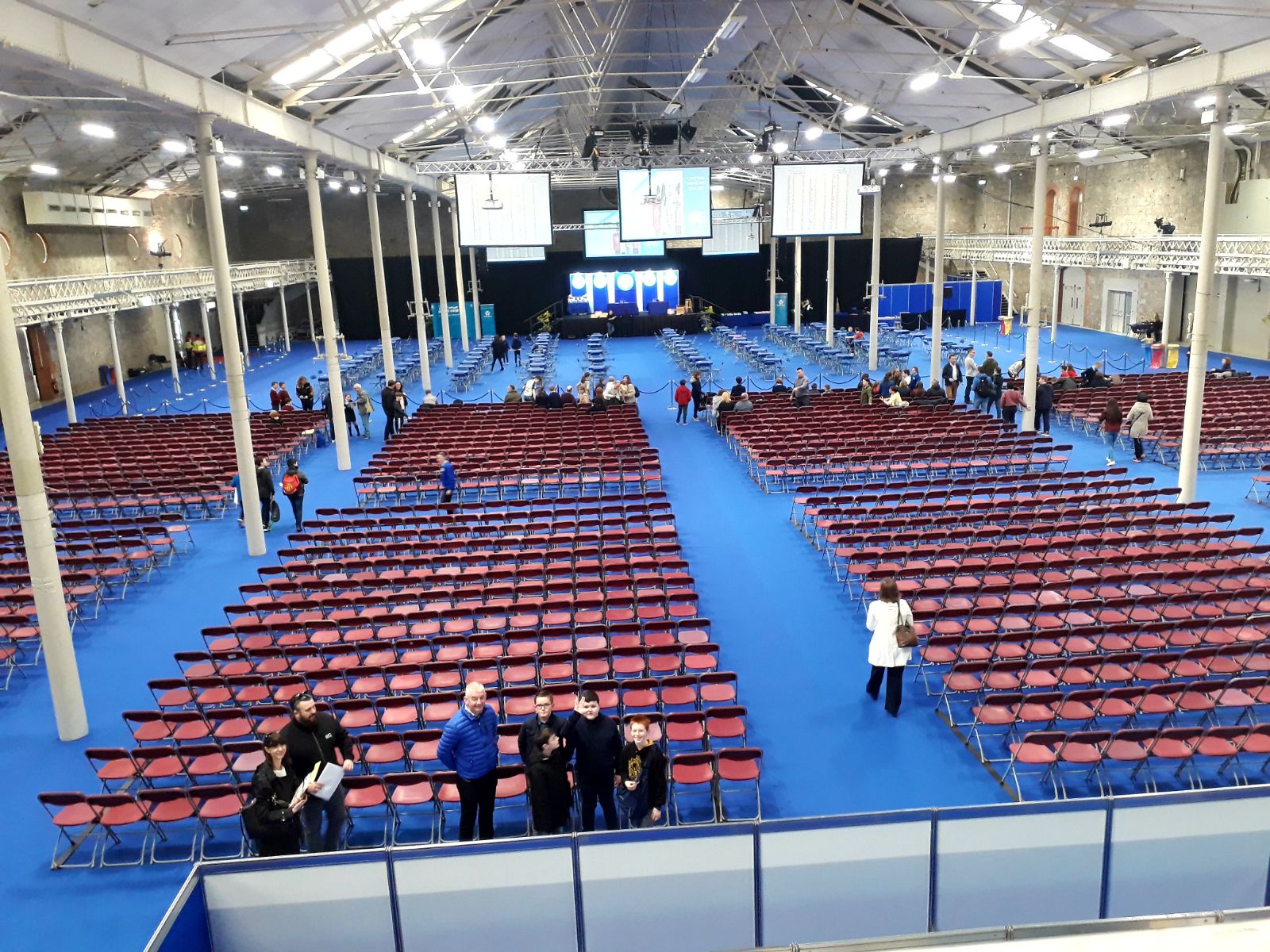 Sports – 3 big days in a row.
Wednesday: Camogie – our u13 girls headed to Nenagh Eire Og for their County Camogie Blitz. In their group were two strong Nenagh based schools. Our first game was against Carrig NS. In tough conditions, our girls fought hard during the first half but, at a scoreless half time, the game could have gone either way. Thankfully with the girls' hunger and sheer determination and goals from Ceola Bergin, Abi Vozza and Lucy Lee we secured the win.
Heading into our 2nd game against Nenagh Gaelscoil with a win behind us was a huge benefit but we were also facing a fresh team that hadn't played any matches yet! Although tired, our girls never lost focus and after some encouraging words from management at half time we were victorious in our 2nd game and qualified for a county semi final which will be fixed in the next few weeks!
Thursday: U/13 Girl's Soccer – the first round of the FAI 5 a-side school's competition kicked off this week in Ballymackey. We have high hopes for our soccer teams this year after both teams lost in the Tipperary County Final last year. Getting back and winning those finals is the goal but we have to take it one step at a time and just keep doing our best.
For the first time ever, Corville brought an A and a B team to this tournament. It was great to give our younger girls some experience playing for the B team and it is a reflection of the up and coming talent in the school that they very nearly got through to the final to face our A Team. The A team successfully overcame their first obstacle by winning all 4 of their group games before beating Carrig NS in the final 2 – 0. This puts them into the 2nd round where they will get a chance to become Tipp. Champs. I certainly wouldn't put it past this group of girls.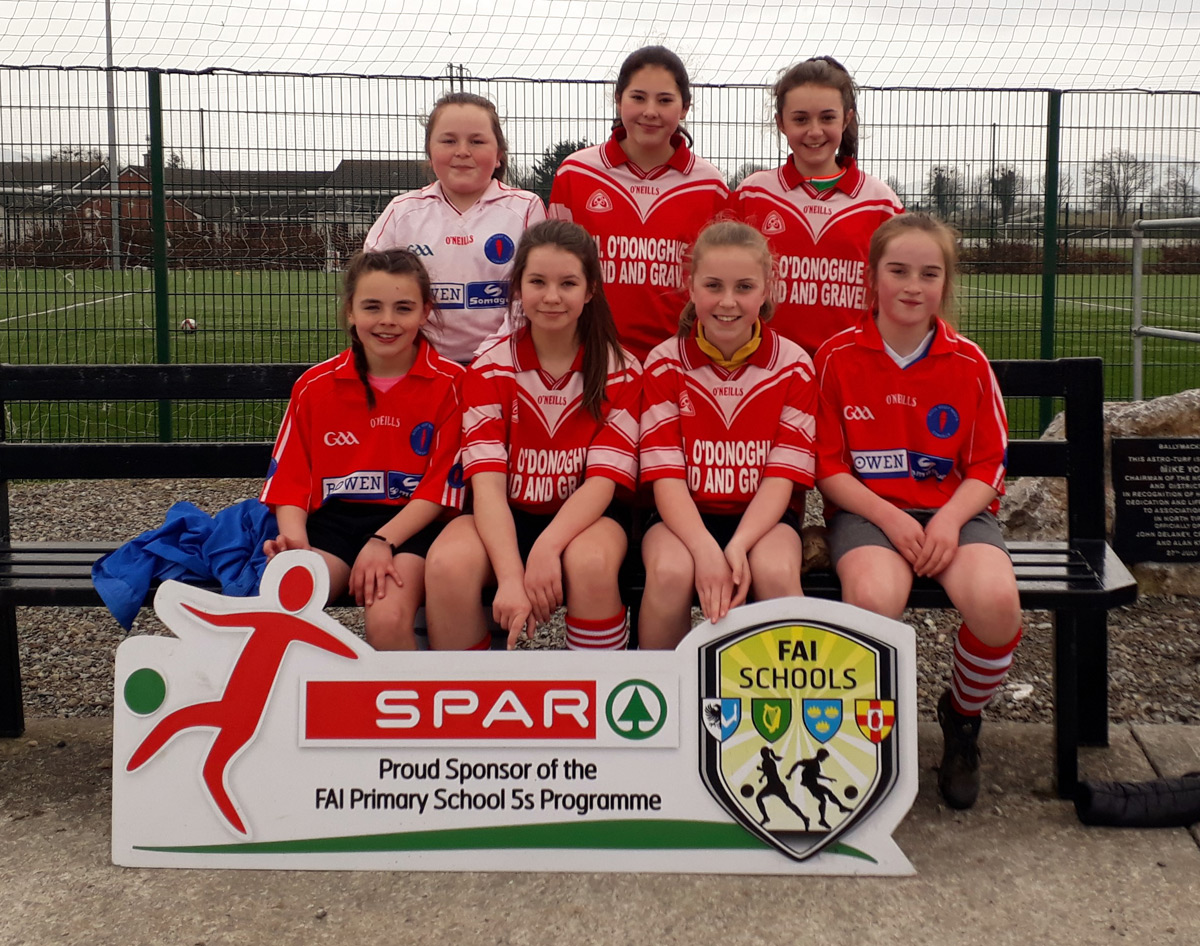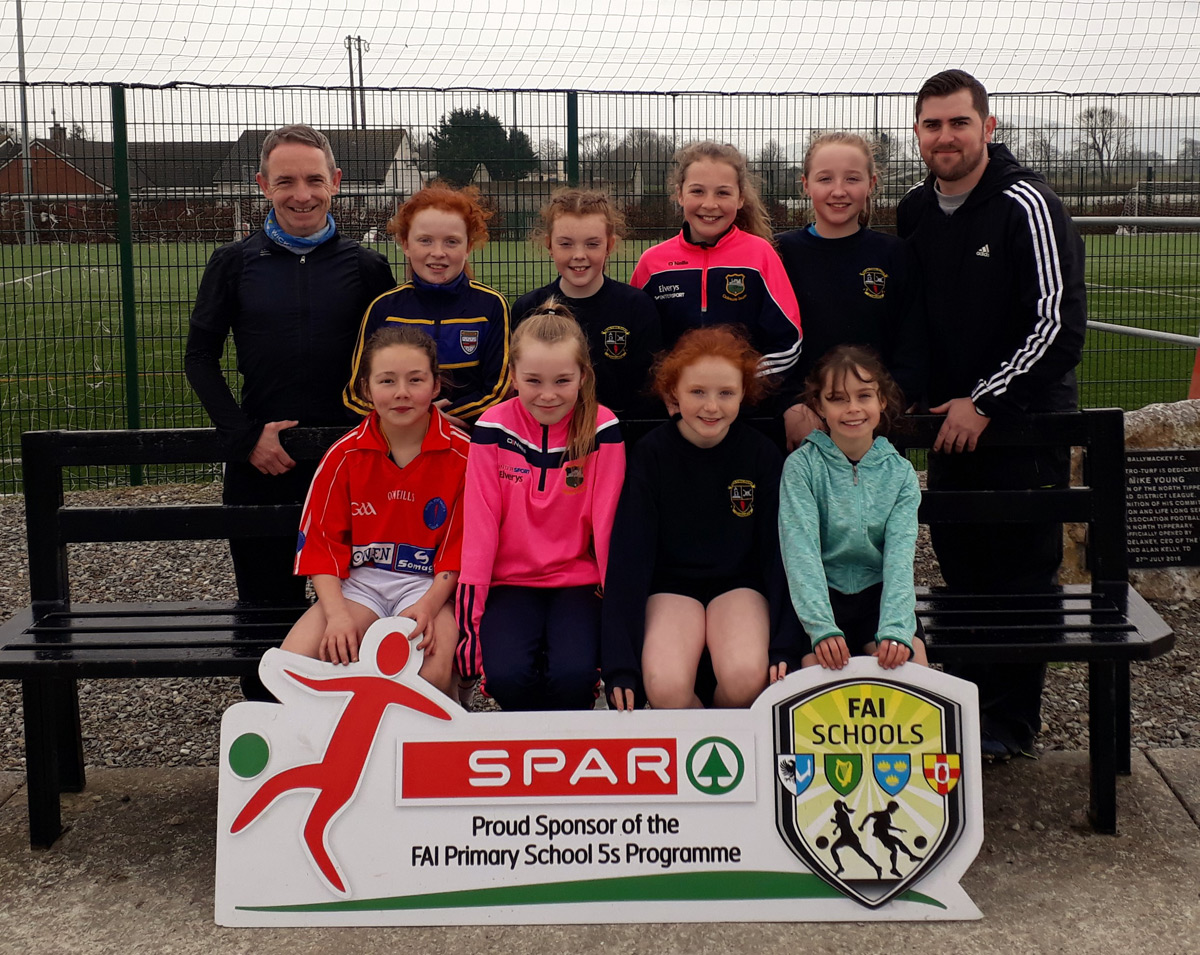 Thursday: U/13 Boy's Soccer – the first round for the boys was also on this week and they too were on a revenge mission from last year. Like the girls, the boys had an A team and a B team. Both teams performed very well on the day with our young B team playing superbly. The experienced gained from this year should help them in years to come; being around a winning team will hopefully succeed in lifting expectations in the school. Our A team were missing, arguably, their best player so it was up to the rest of the lads to raise their game in what proved to be a tough first round. Everyone of our boys played out of their skin, winning all their group games and winning the final 2 – 0 vs Lissenhall. On they march now to the County Finals where they will really need to be at their best against the best teams the county has to offer. We are sure our lads will do us proud no matter what!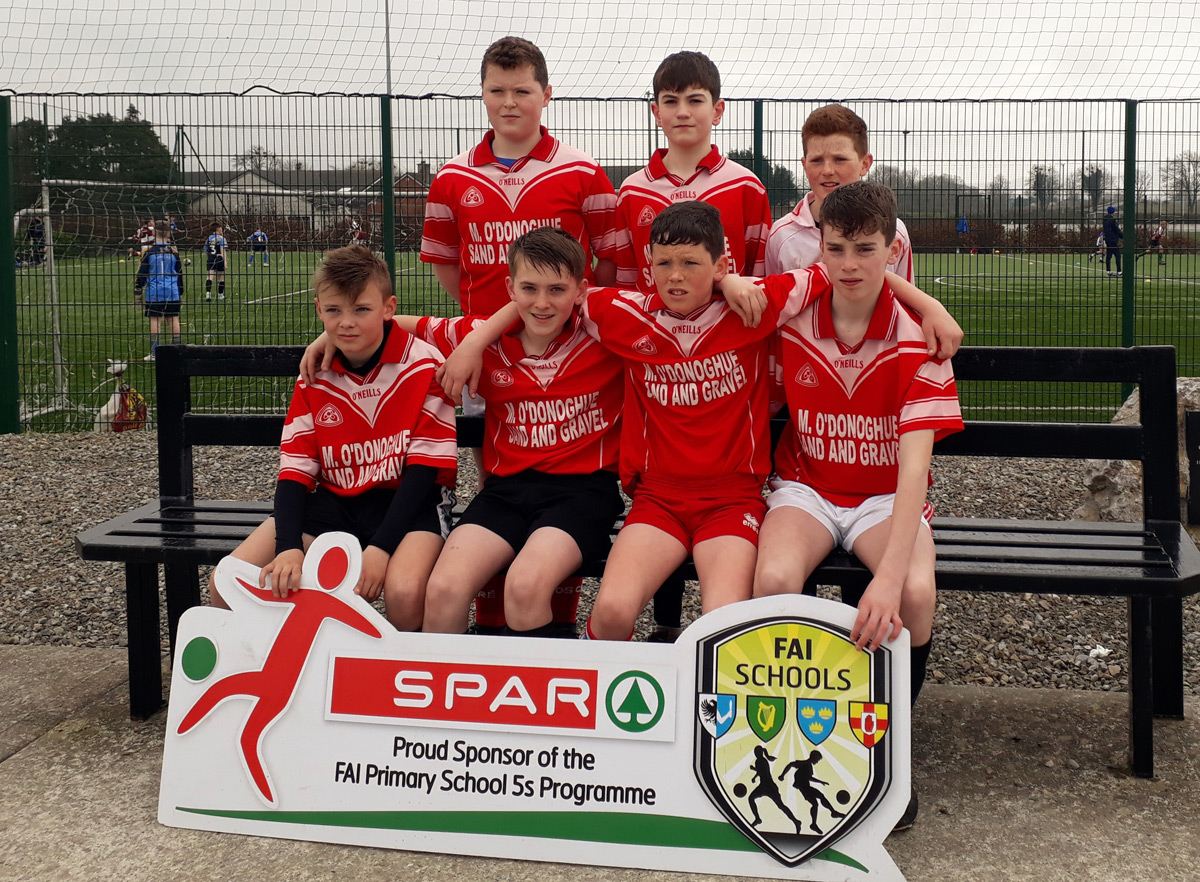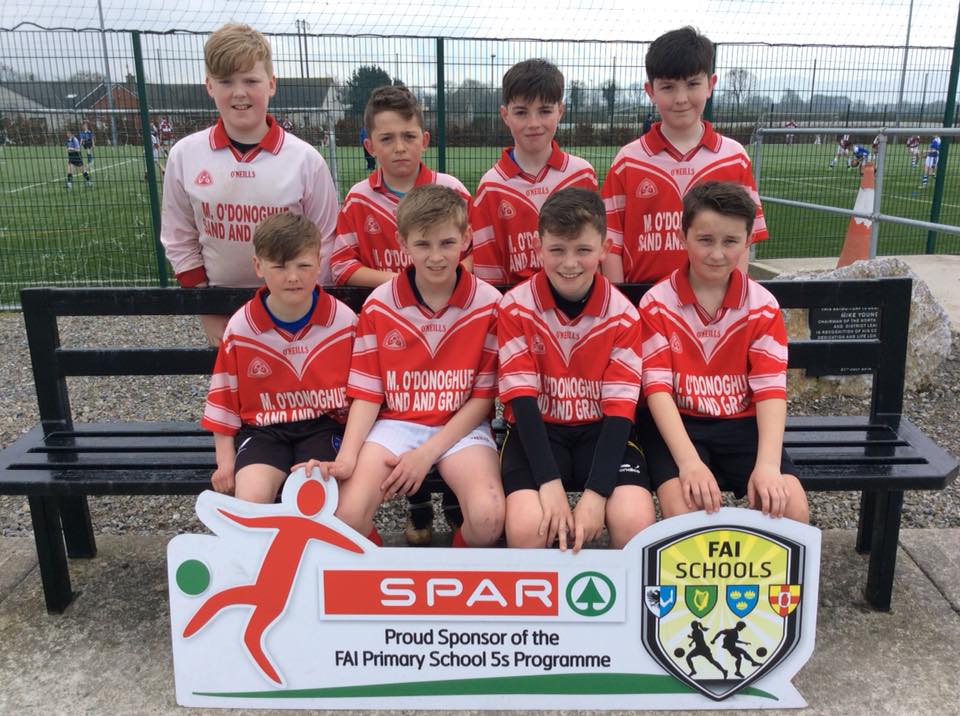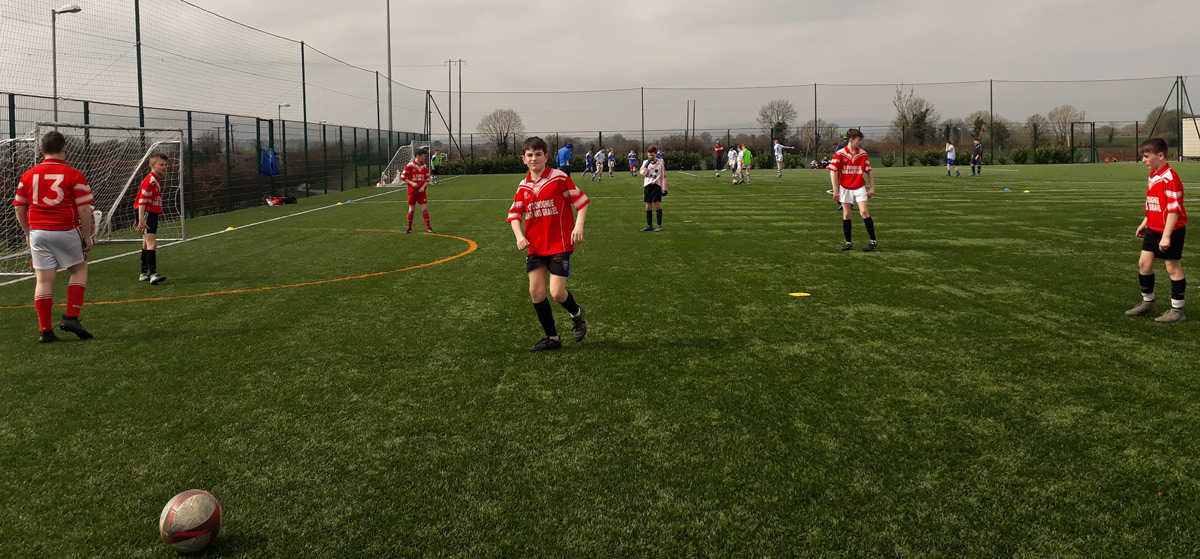 ---
Previous Corville News: 2017/18 Term 2 | 2017/18 Term 1 | 2016/17 Term 3 | 2016/17 Term 2 | 2016/17 Term 1