In Ms. Madden's 6th class, they decided to do 'tree of life' art because the children are making their confirmation this year and the tree of life helps them to remember, in our school, we are all connected to the one root, and that we have to be respectful to everyone including staff and teachers. They enjoyed making the tree of life art because it was good  fun and they loved using all the different colours. They said this was one of their favourites. By Elyse Hearns and Sophie Rowland.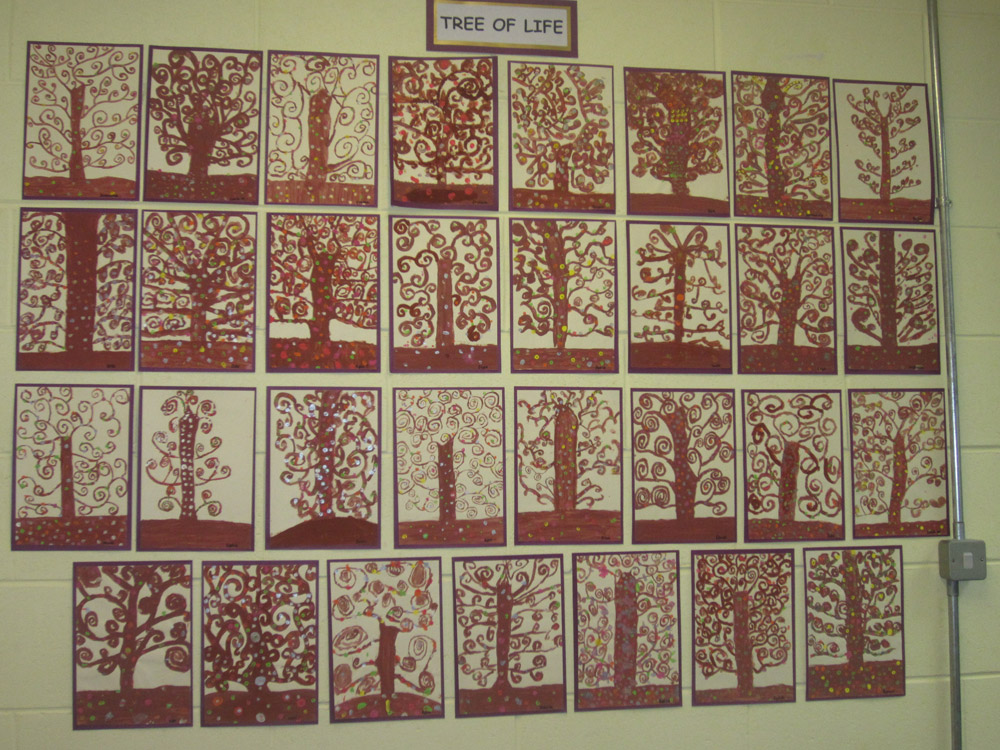 ---
In Ms. Morrisroe's 4th class, all the students have been learning about Vincent Van Gogh. Here is what Patrick Moloney had to say about it, " We learned a few facts about Vincent and his art. He was born in Holland on 30th of March 1853. He found out he had a talent when he was nine years old. Van Gogh's first job was an art dealer and he was fifteen. Van Gogh painted his feelings such as angry, happy, sad, and depressed. One day he got so angry he cut off the top of his ear! Vincent spent a year in an asylum. His art was much brighter and he painted one hundred and fifty paintings. He died in 1890." The class studied his Sunflower painting and recreated his art using chalk and pastels.
---
In Ms. Butler's 5th class, we decided to have a debate about the American Presidential Election. Students from the class were divided into Team Clinton and Team Trump. These students had to focus on the political experience, personal qualities, career, beliefs and the influence the candidates will have on the future of America. The remainder had to ask questions to challenge both debating teams. The boys and girls really enjoyed the preparation for the debate and a lively debate was held in class.
We are also learning about the Titanic. We have been working very hard making poems, art and much more. Our class are currently reading a novel called The Spirit Of The Titanic. It is about the first person who died on the Titanic. All the children love learning about new things and the Titanic is a very interesting subject.