Ms. Madden's 5th Class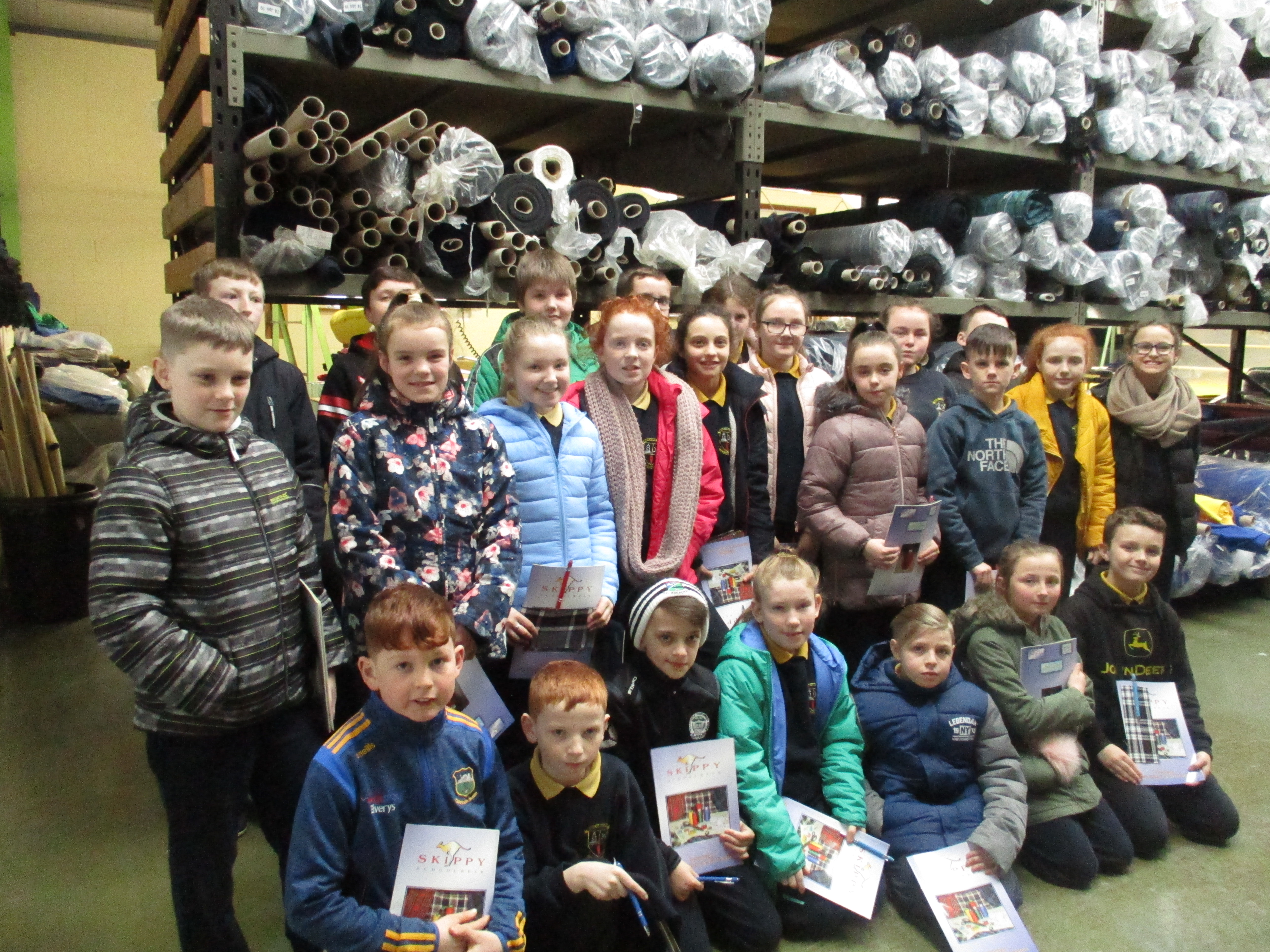 On the 5th of February 2019, Ms. Madden's 5th class visited Skippy international Ltd. Skippy's is one of Ireland's leading school wear manufactures and distributors.It is a 100% Irish owned family business in our local area. Keith and Kathleen gave us a tour of the factory and guided us through all the stages of production.We even got to see how our own school uniform is made! We had a fantastic time at Skippys.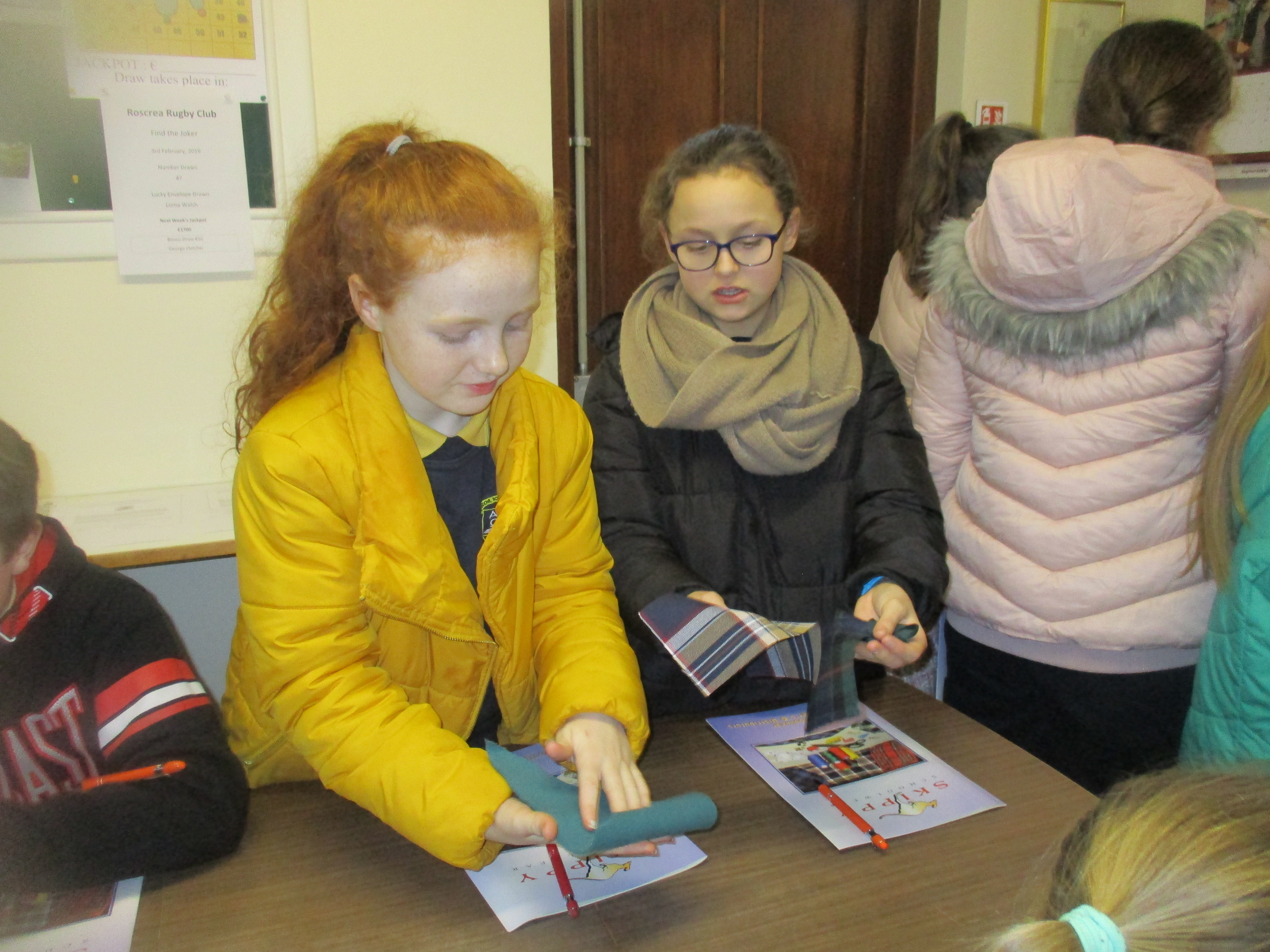 Ms. Mc Grath's Fourth Class
On Tuesday the 13th of November 4th class got to go to Supermacs, Roscrea because Mya in our class won a colouring competition! We all got to make our own pizzas.When they were cooked we got to eat them.It was such an exciting trip. Thank you Supermacs Roscrea!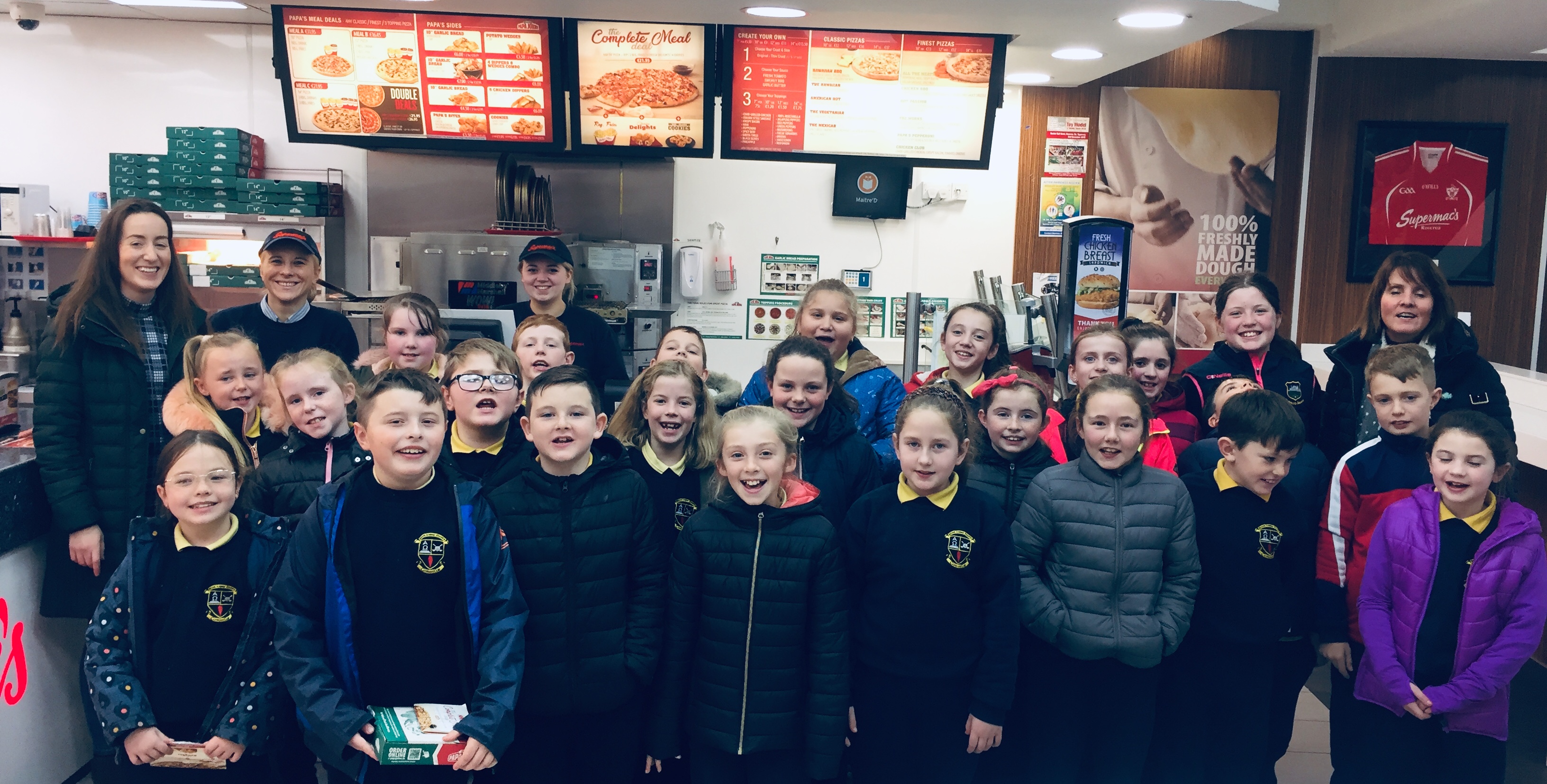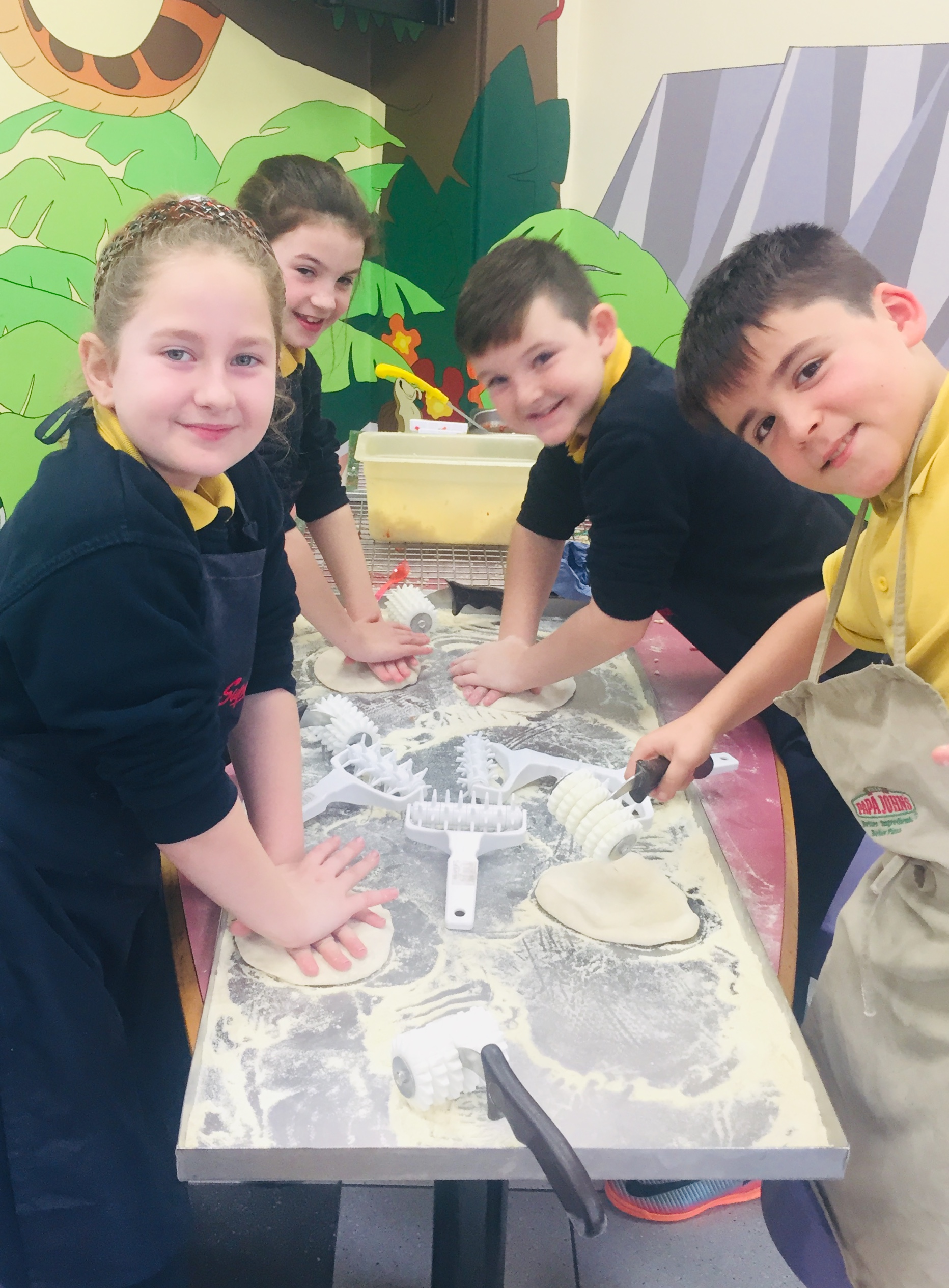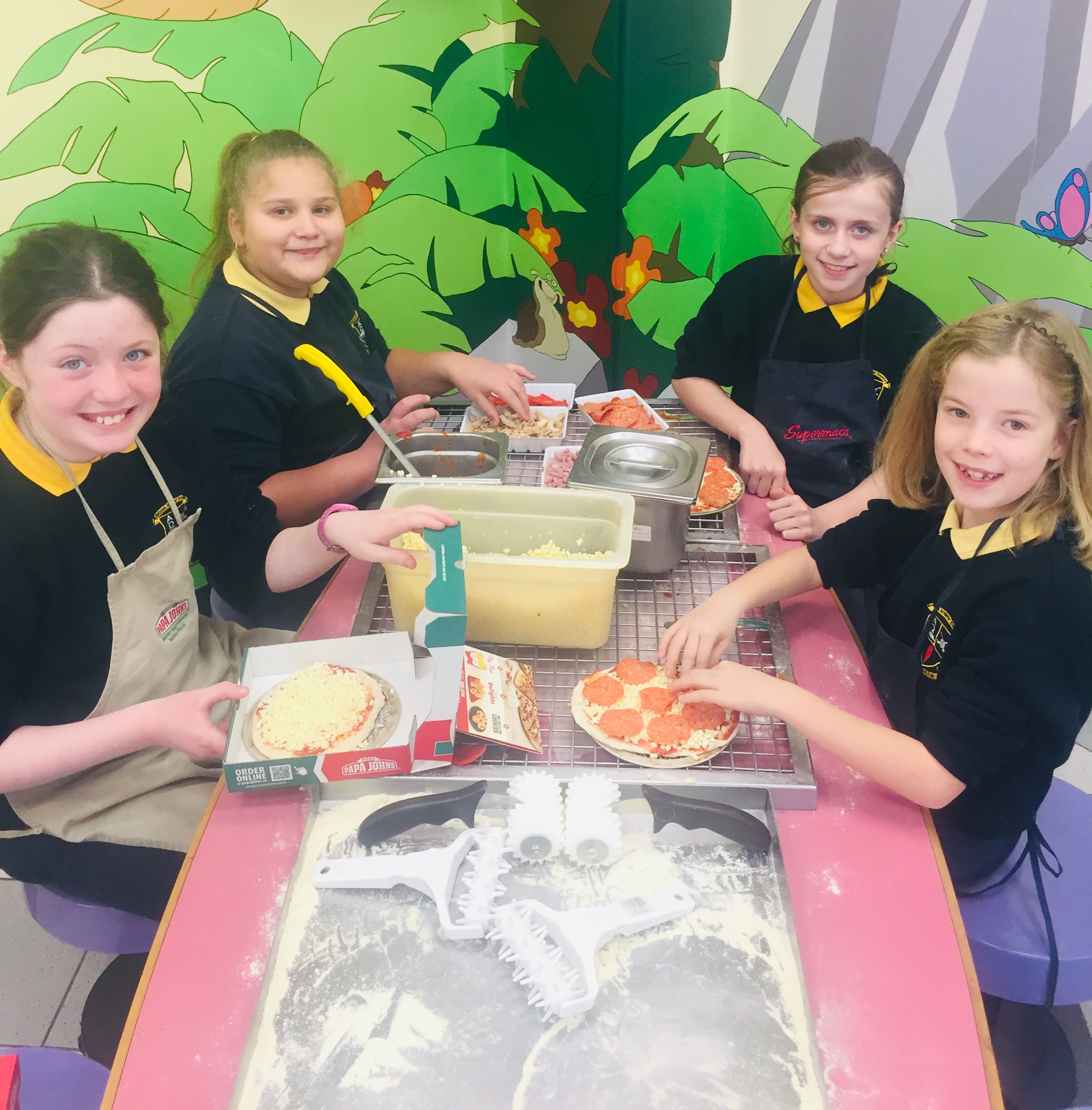 In fourth class we made colourful air balloons. First we put three layers of paper mache on a balloon and let it dry between layers. Then we painted the paper. Next we cut a cube out of paper and made a basket out of it. We attached the basket to the paper mache using string. They are now hanging in our classroom.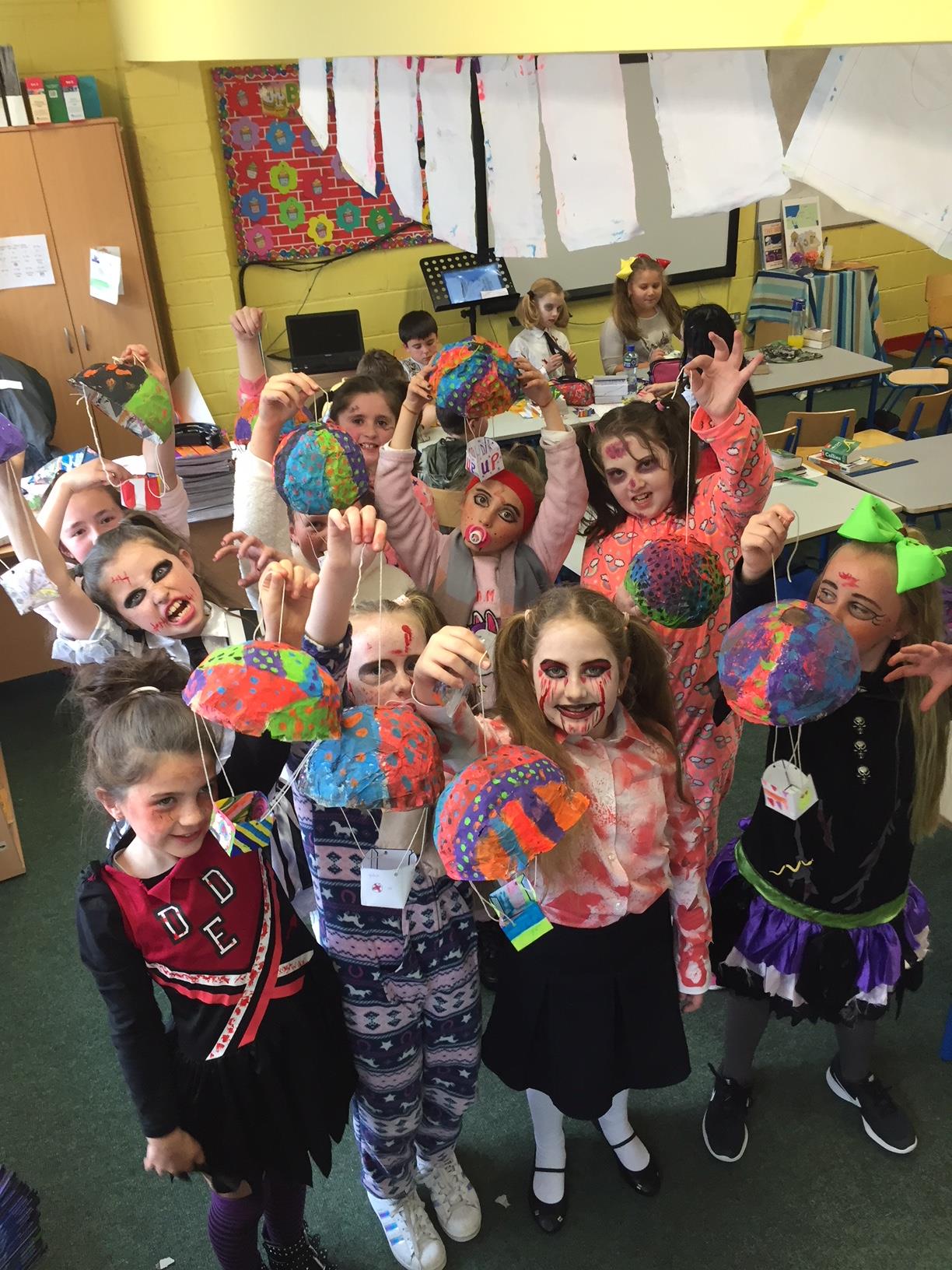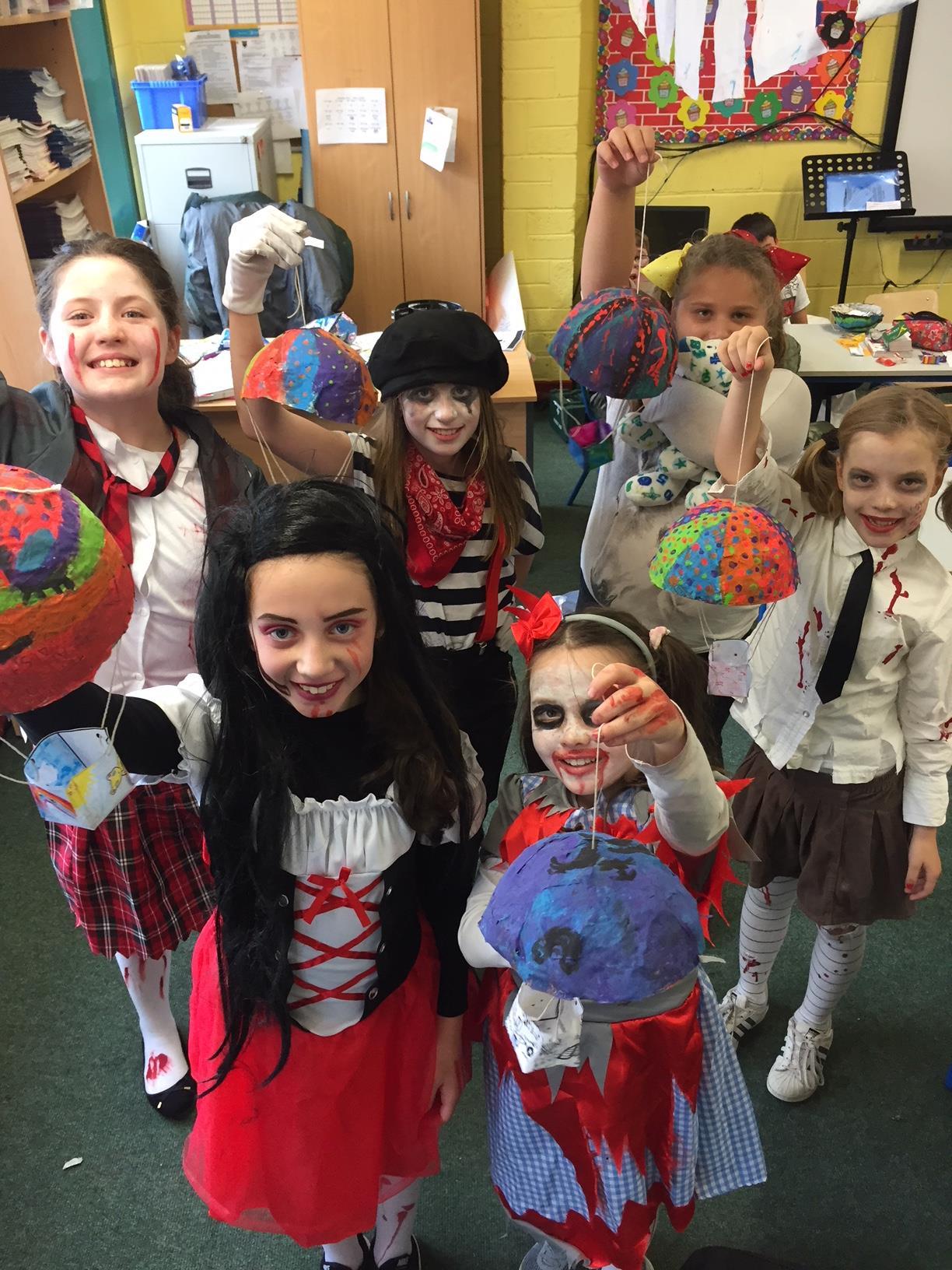 Fun in the kitchen!
This week in Ms. Madden's fifth class we made cupcakes. We followed Ms. Madden's recipe and everyone got to take part. They were really delicious!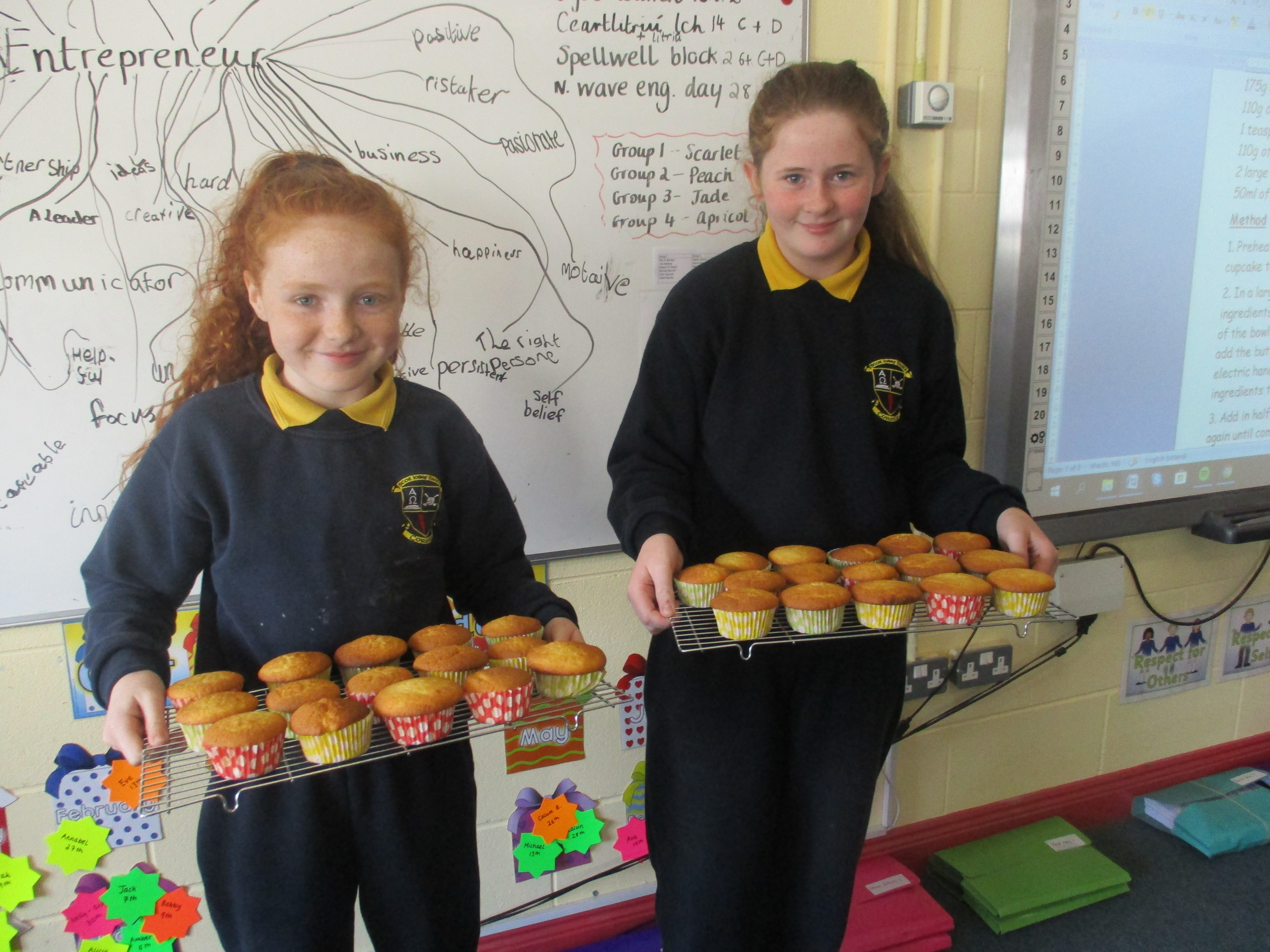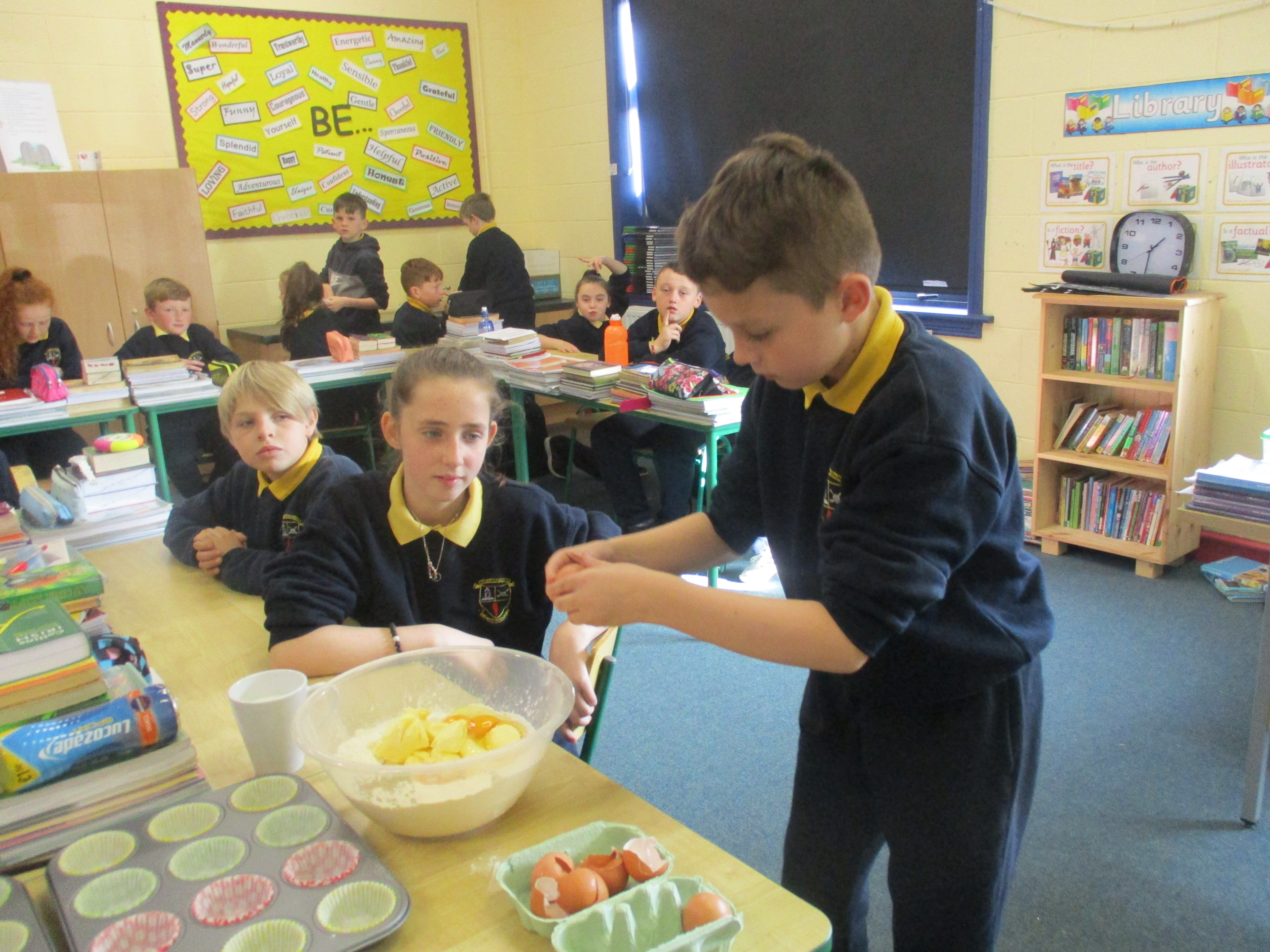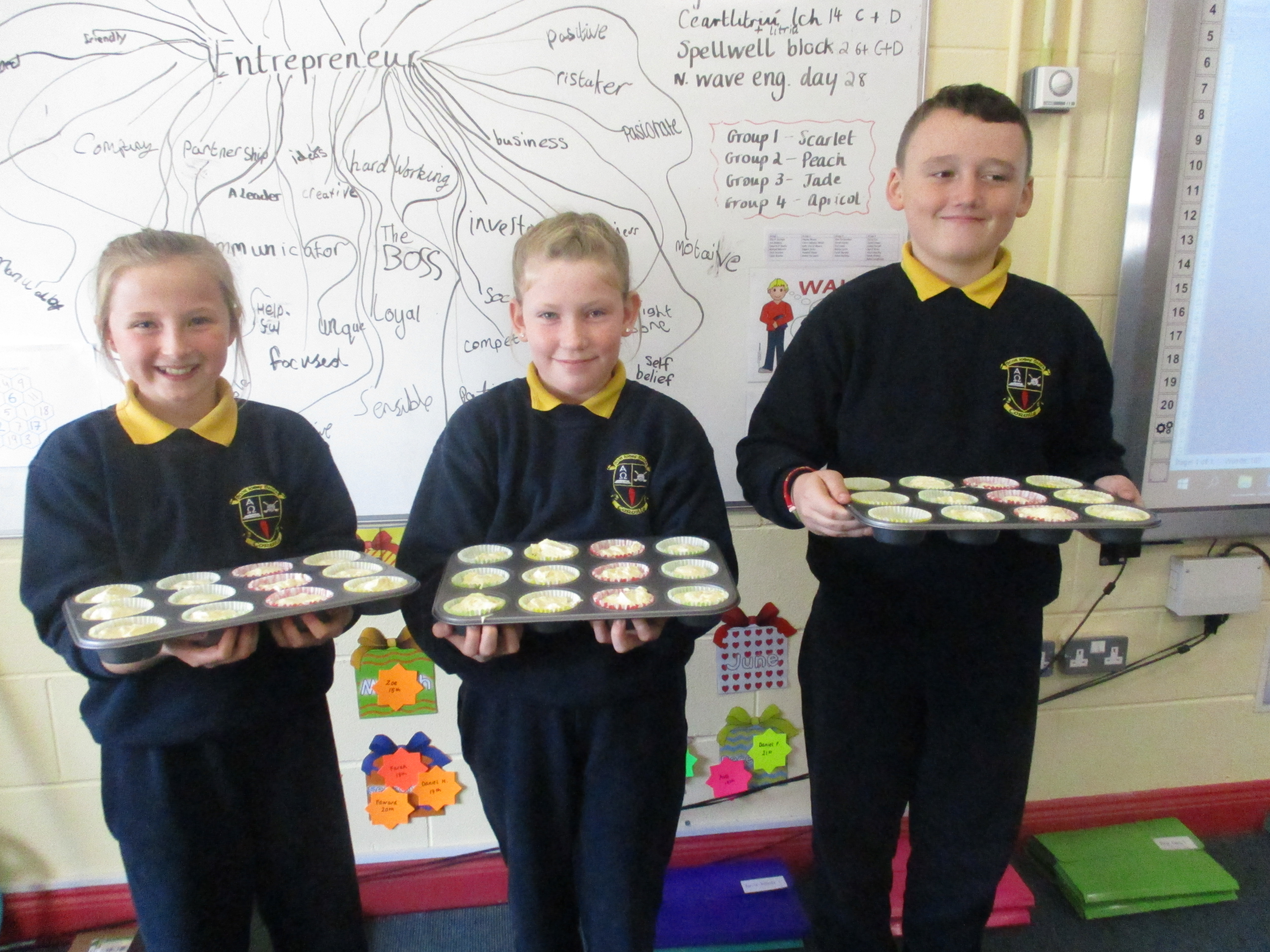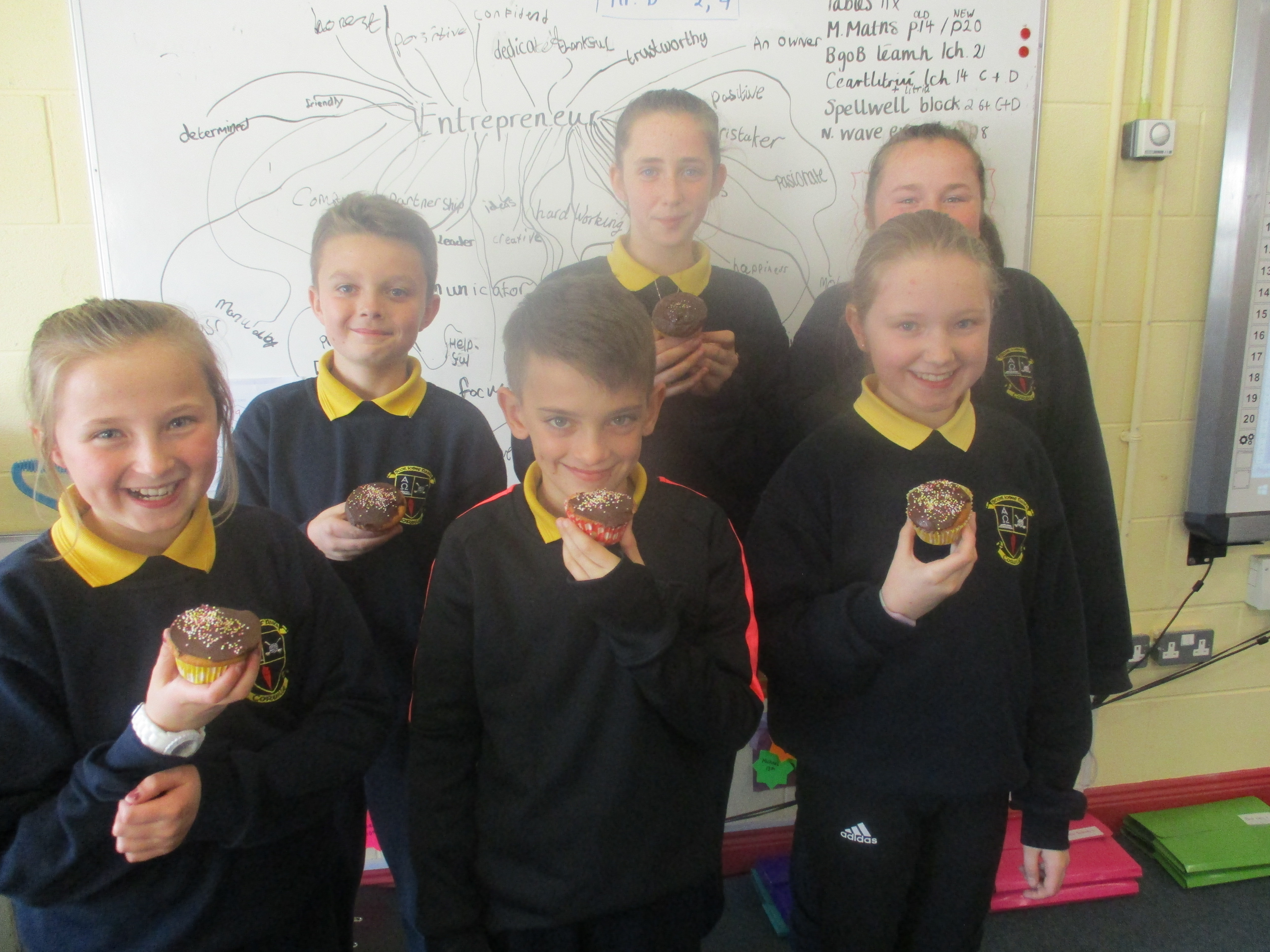 Ms. Fitzpatrick's Sixth Class
For Maths Week we did a Maths trail around the school yard, a traffic survey and we timed each other running on the court, calculating the average time to get across!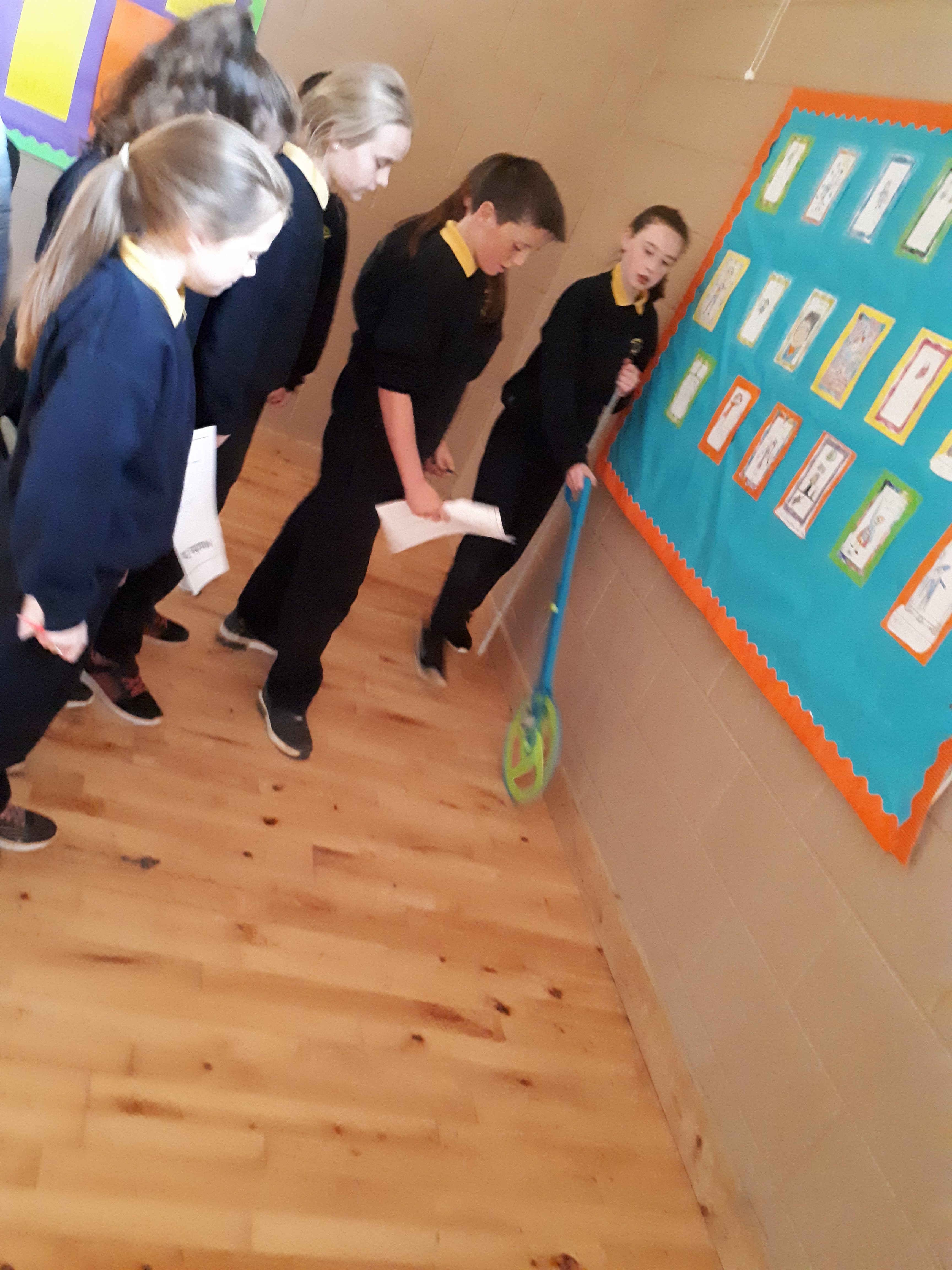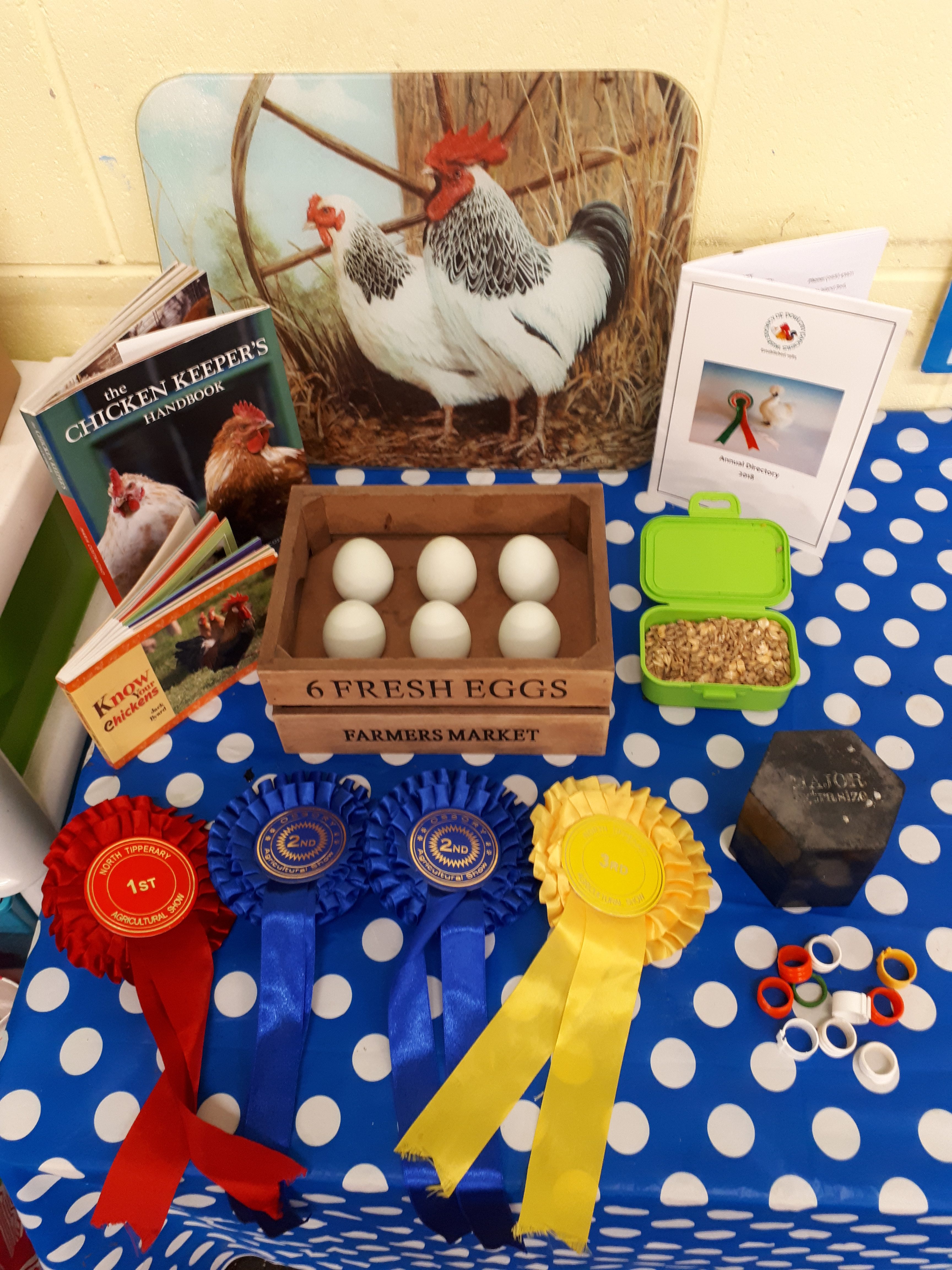 Emma Beck brought in her Rosettes from local Country Shows where she has won Gold and Silver for her hens! She explained to the class how she cares for them, what food they eat, where they sleep etc!

Here is a picture of some children from second class who won the first round of the quiz in conjunction with 6th class.
Junior Entrepreneur Programme 2018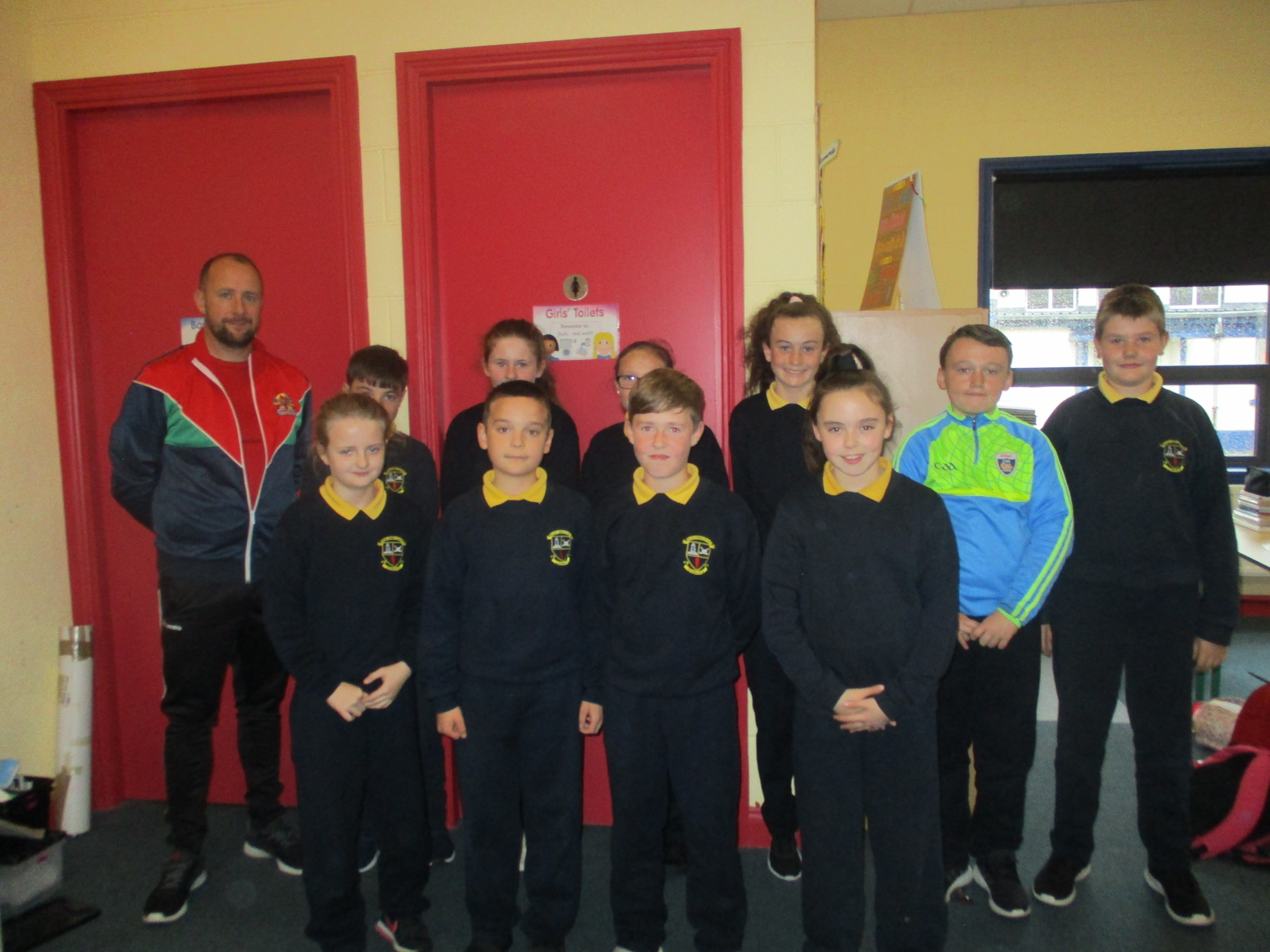 In 5th class we are taking part in the Junior Entrepreneur Programme. On Friday the 12th of October, a local entrepreneur, David Mitchell, came to tell us all about his business, 'Bounce About'. He talked to us about setting up a company and the advantages and disadvantages of being your own boss. He gave us lots of advice on how to run our own business and how to manage costs. We cannot wait to get started with JEP 2018!