Senior Infants
Assembly Performance
We have been busy practicing all week long for our assembly performance of Jingle Bells. We even learned some of it in Irish. Take a look at the video below to see how super we were and to hear the whole school singing along with us. We had so much fun!
Cheerios Childline Breakfast

What a super morning we have had here in Corville for the Cheerios Childline Breakfast. Our task was to Rise and Shine for Childline and that's exactly what we did. All of the Junior and Senior Infants came in to school in their pyjamas and filled their bellies up with yummy cheerios. It was so much fun wearing our pyjamas to school and having a big breakfast together. Some of our teachers even wore their onsies too!!
Here are some pictures of us having the best time ever!!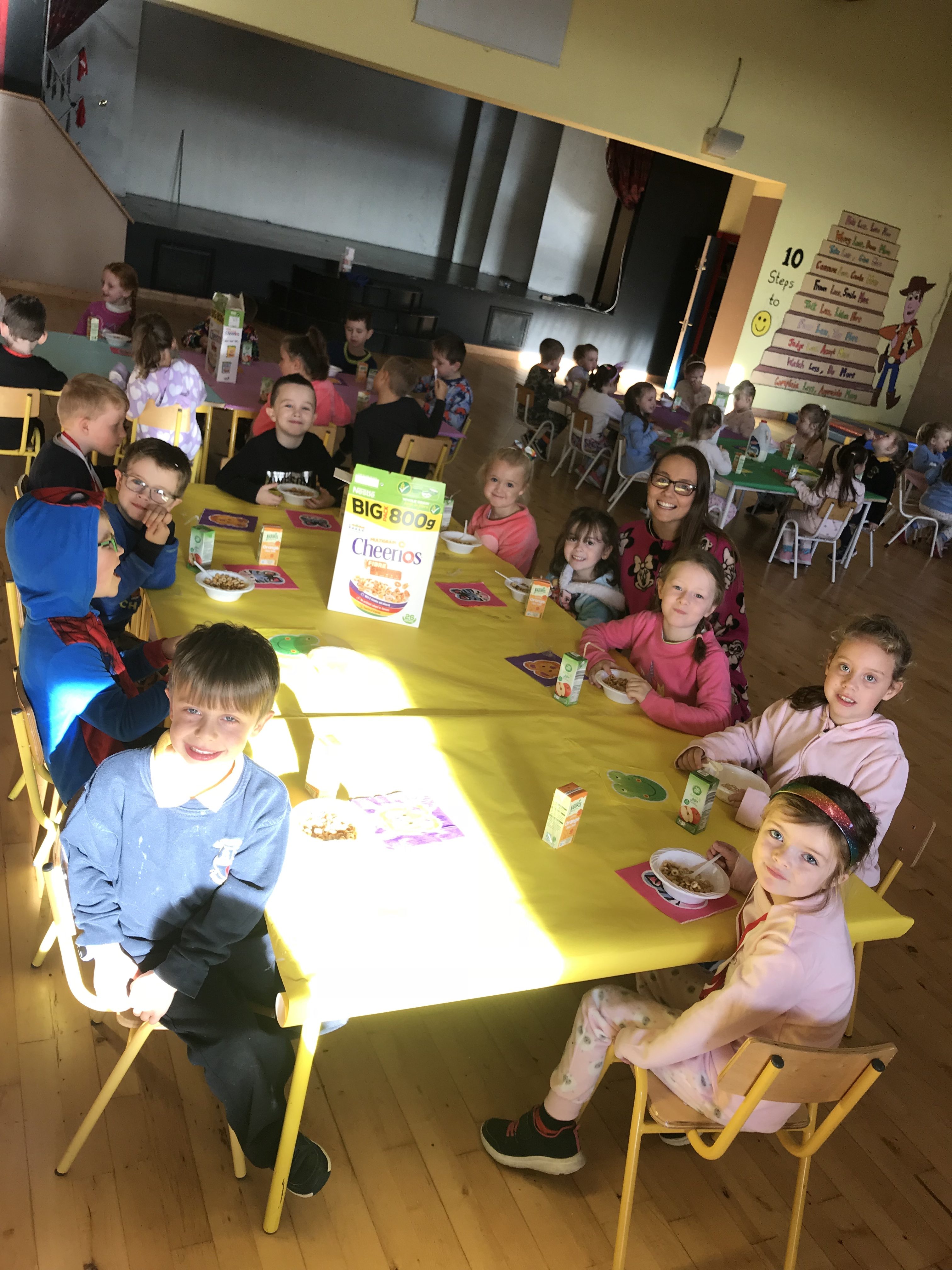 Fun in the Garden
In Senior Infants, we went apple picking in the school garden. It was so much fun! We all got to pick and eat very delicious, juicy, red apples.