We have continued in our efforts this week to make our room look more Christmassy. We think we are doing a great job!
Christmas Lights – Mr. Halpin did a great job hanging up our Christmas lights.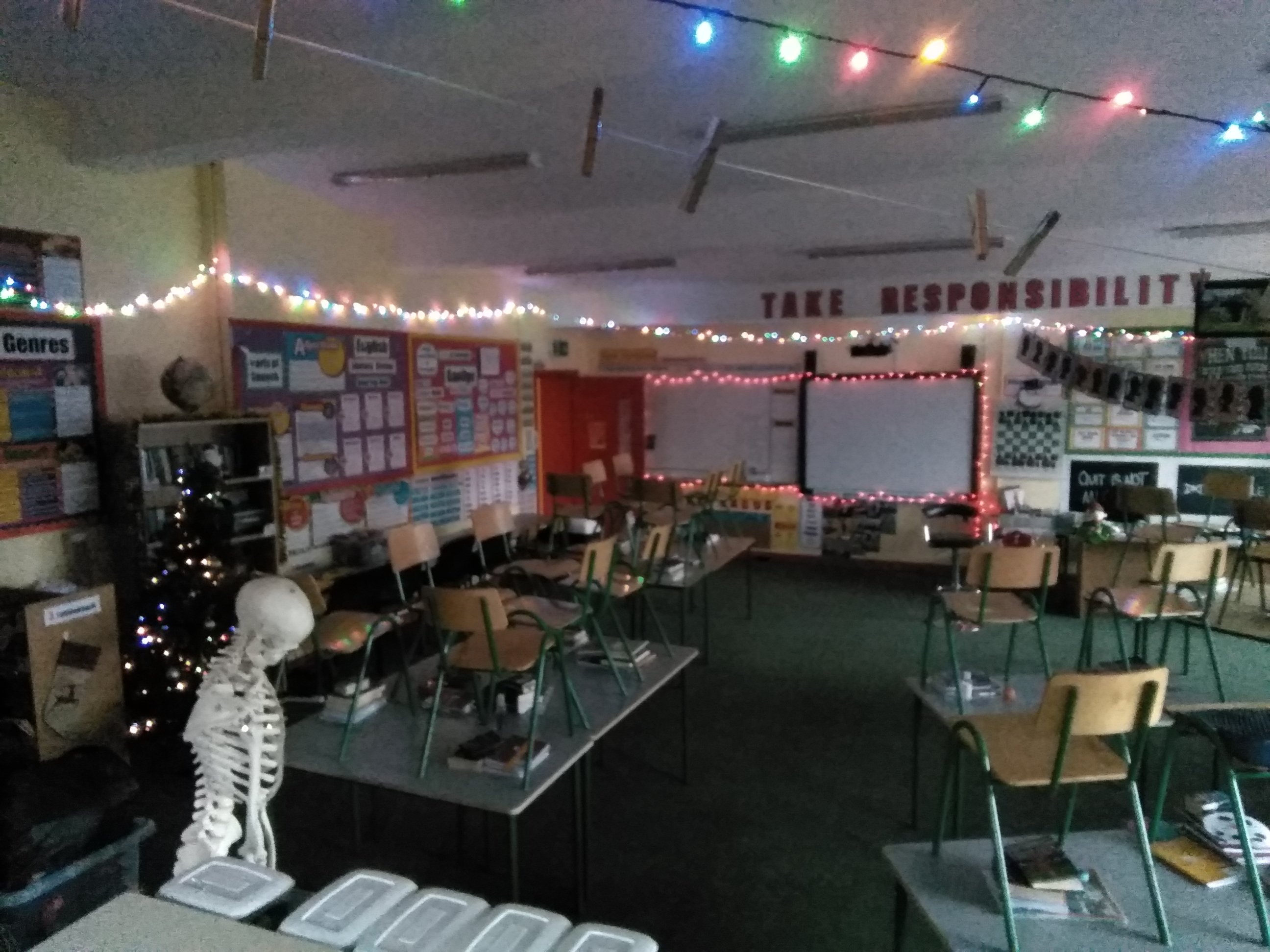 Christmas Tree – thanks to Zoe and Alex for putting up our Tree and decorations.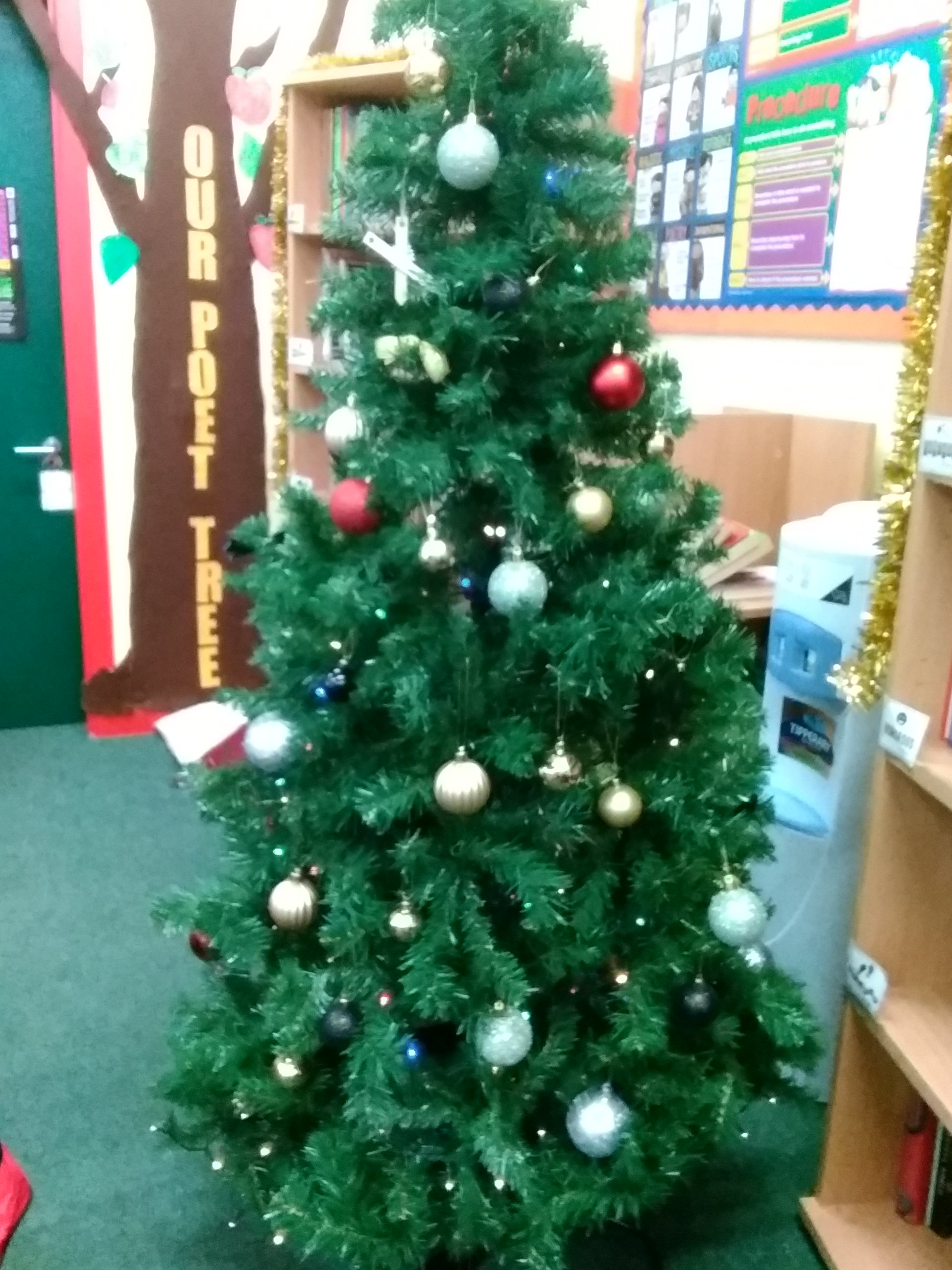 Christmas Decorations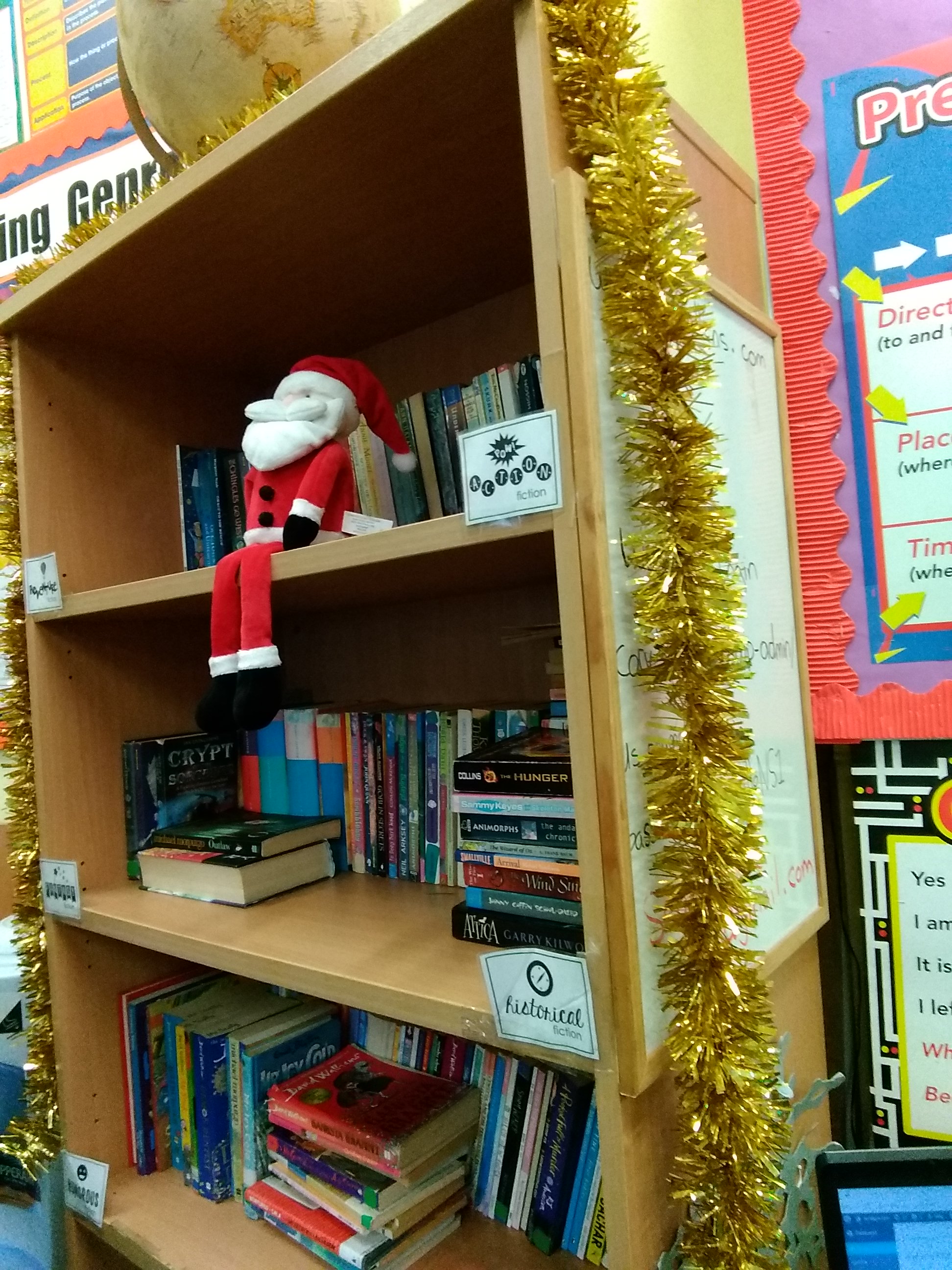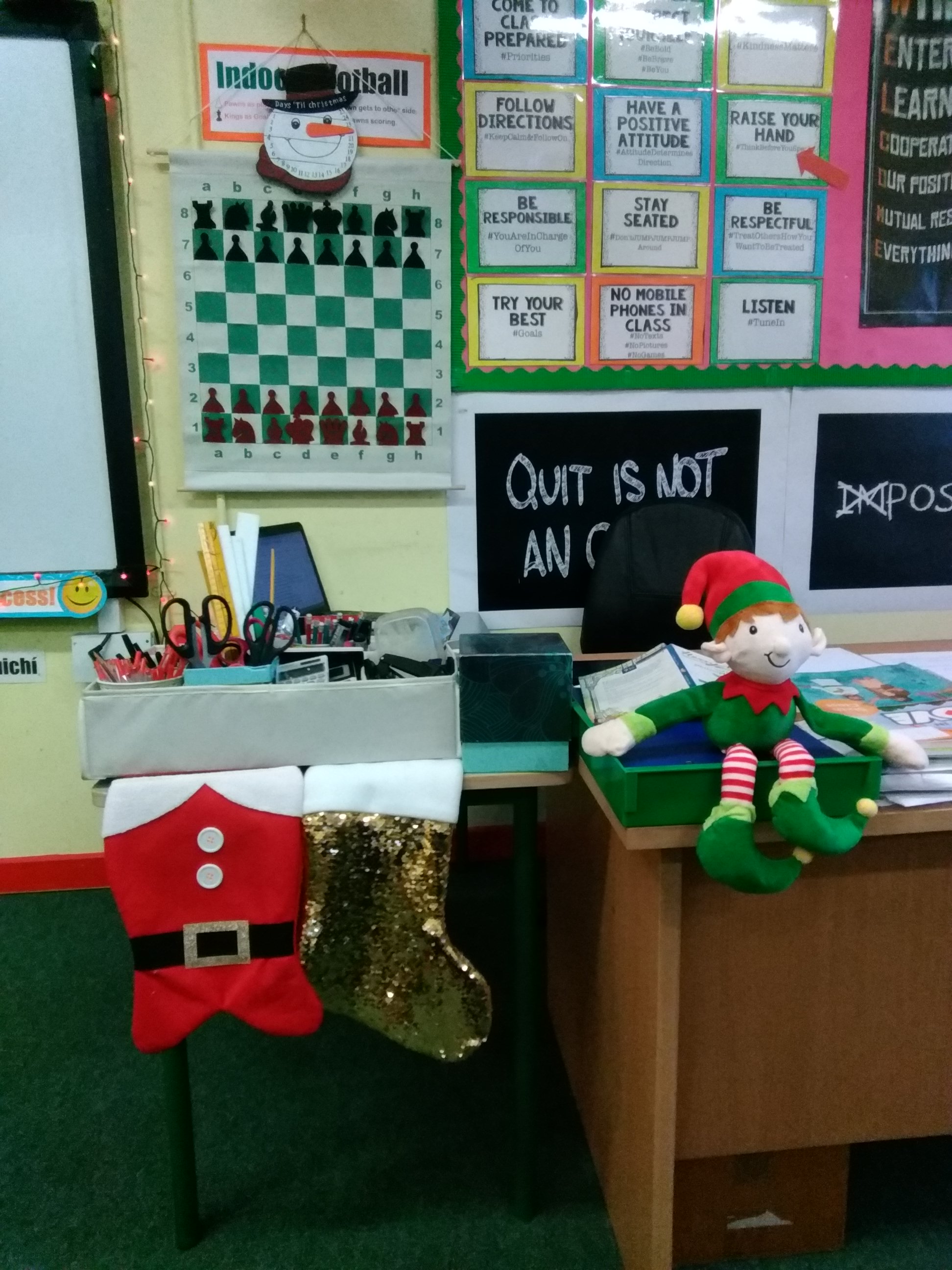 Christmas Art – making Christmas Trees: in last week's art lesson we had to make giant Christmas Trees. We were split into 4 groups of 6 and each person had a task to do as part of making the tree. Some had to create the tree and others were 'Baublers'! The final tree displays were very impressive.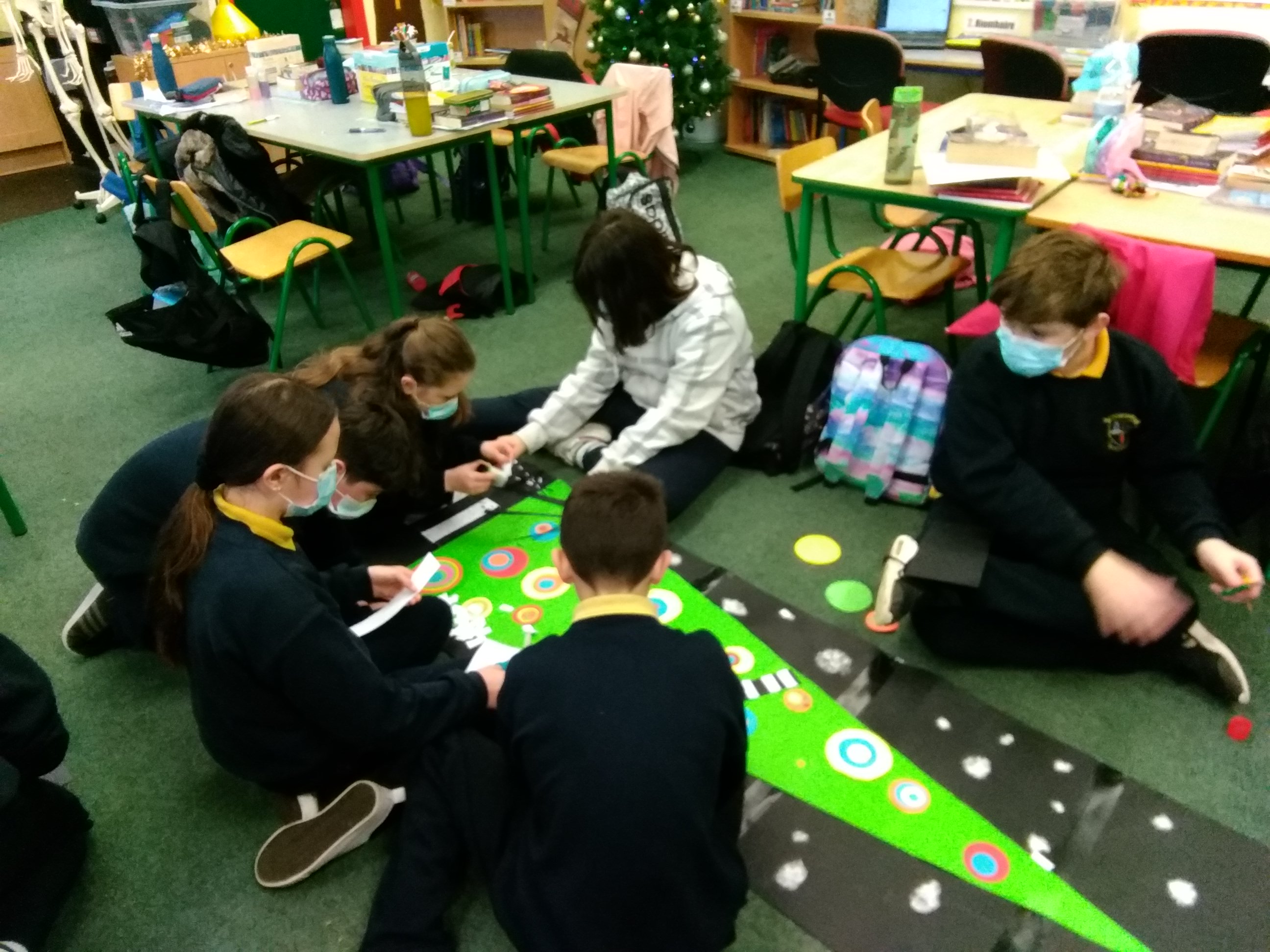 Students of the Week: the latest students of the weeks are Zoe, Kaylum and Jack. They have been selected because of hard work and good behavior. This was Zoe's second time winning the reward. Both students are setting a great example for all the rest of the students in the class and throughout the school.