Science Week: our class was heavily involved in Science Week. We did lots of experiments in our own class but we also went around giving demonstrations to other classes. Students from the class were also in charge of Corville Radio on the intercom. It was a great experience. The highlight of the week was the Science Exhibition. On Friday we took part in a nationwide Kahoot Quiz. It was great fun.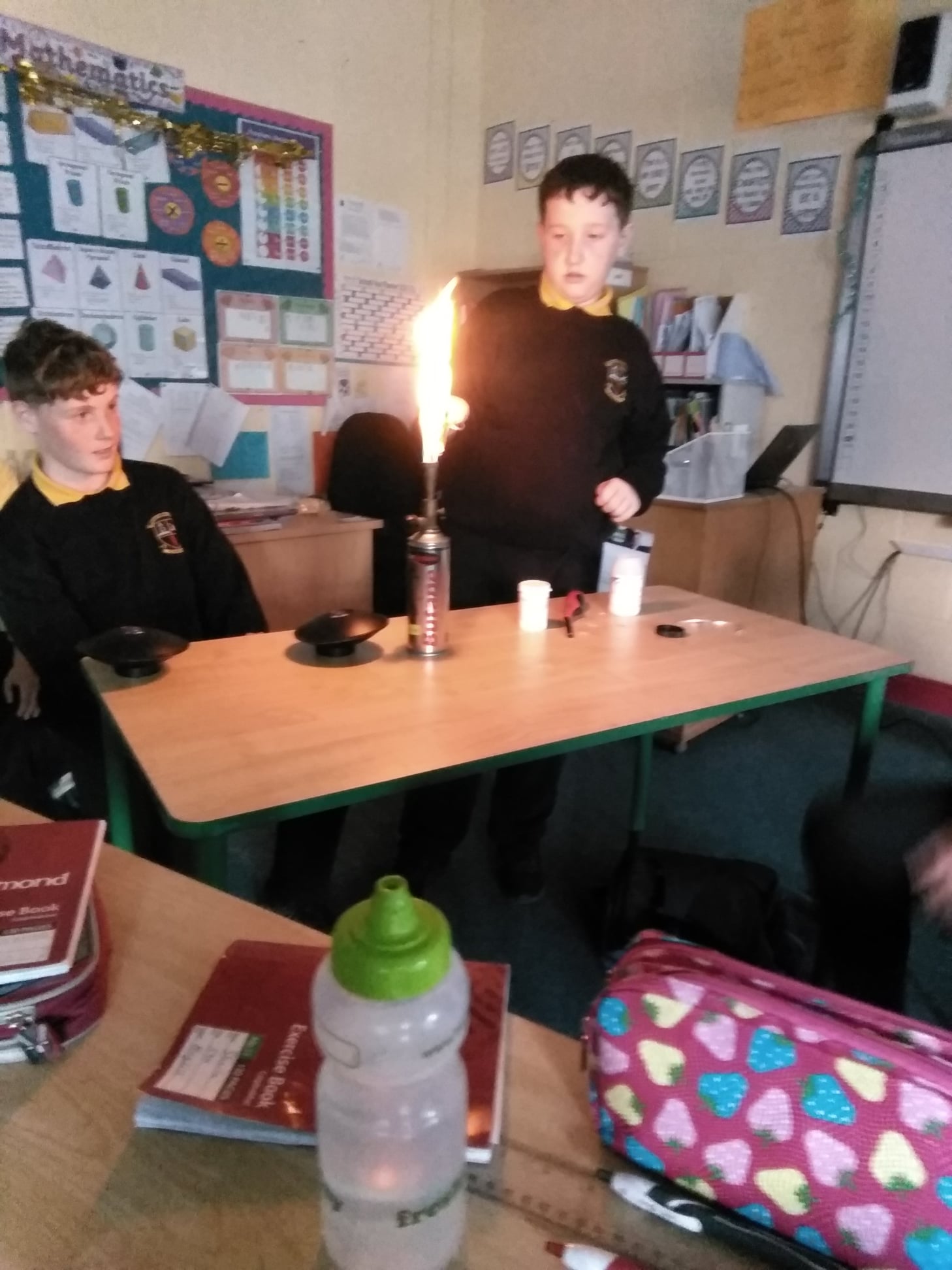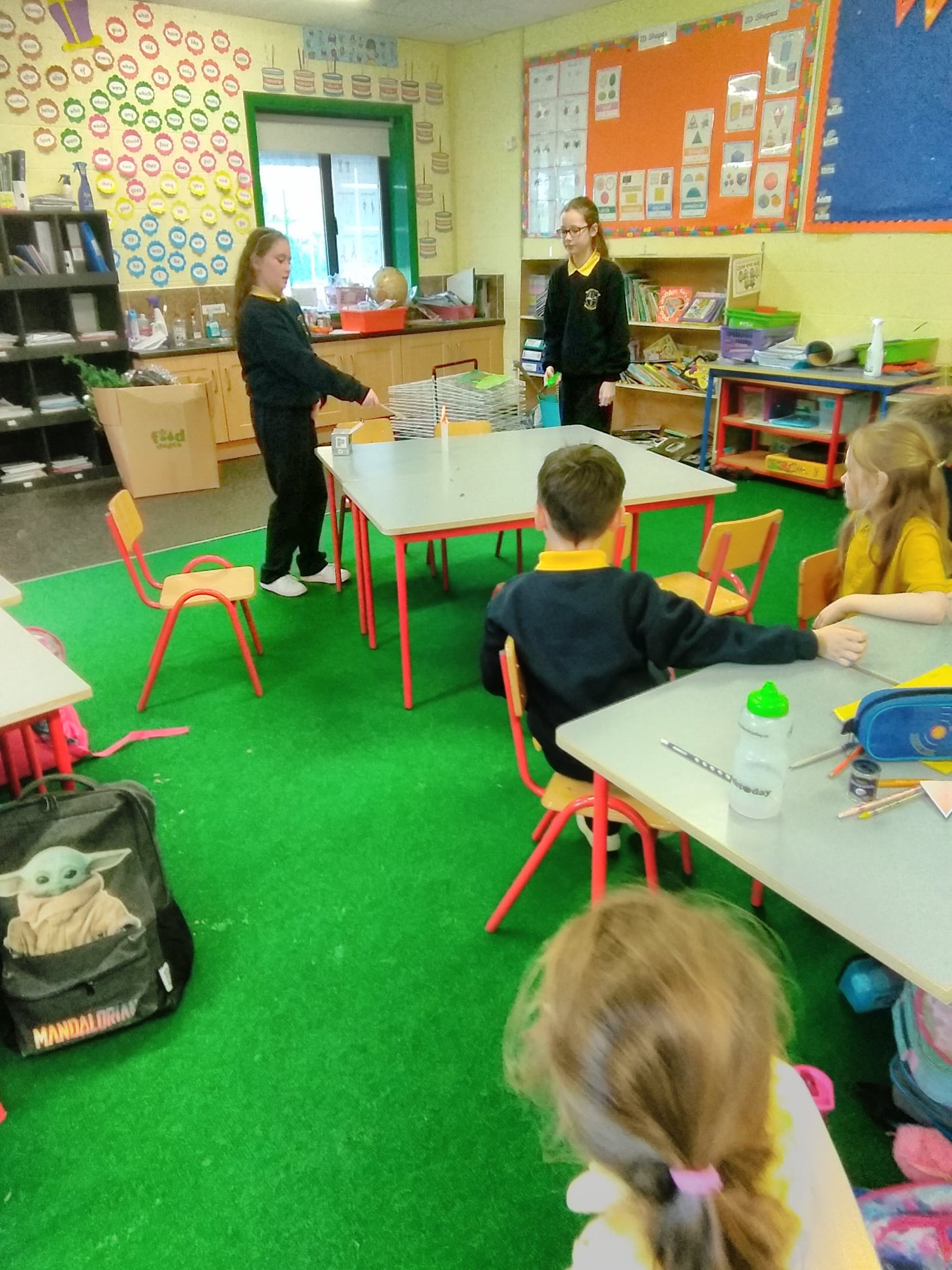 Dancing: the class recently took part in a dancing project in music class. We were tasked with choreographing a dance routine for the song 'Rock Around the Clock'. This is an old song so we had to bust out some old style dance moves for this one. There were 4 groups and we all had to perform our routine for the rest of the class. We all had a great laugh doing it and it was cool to see everyone taking part.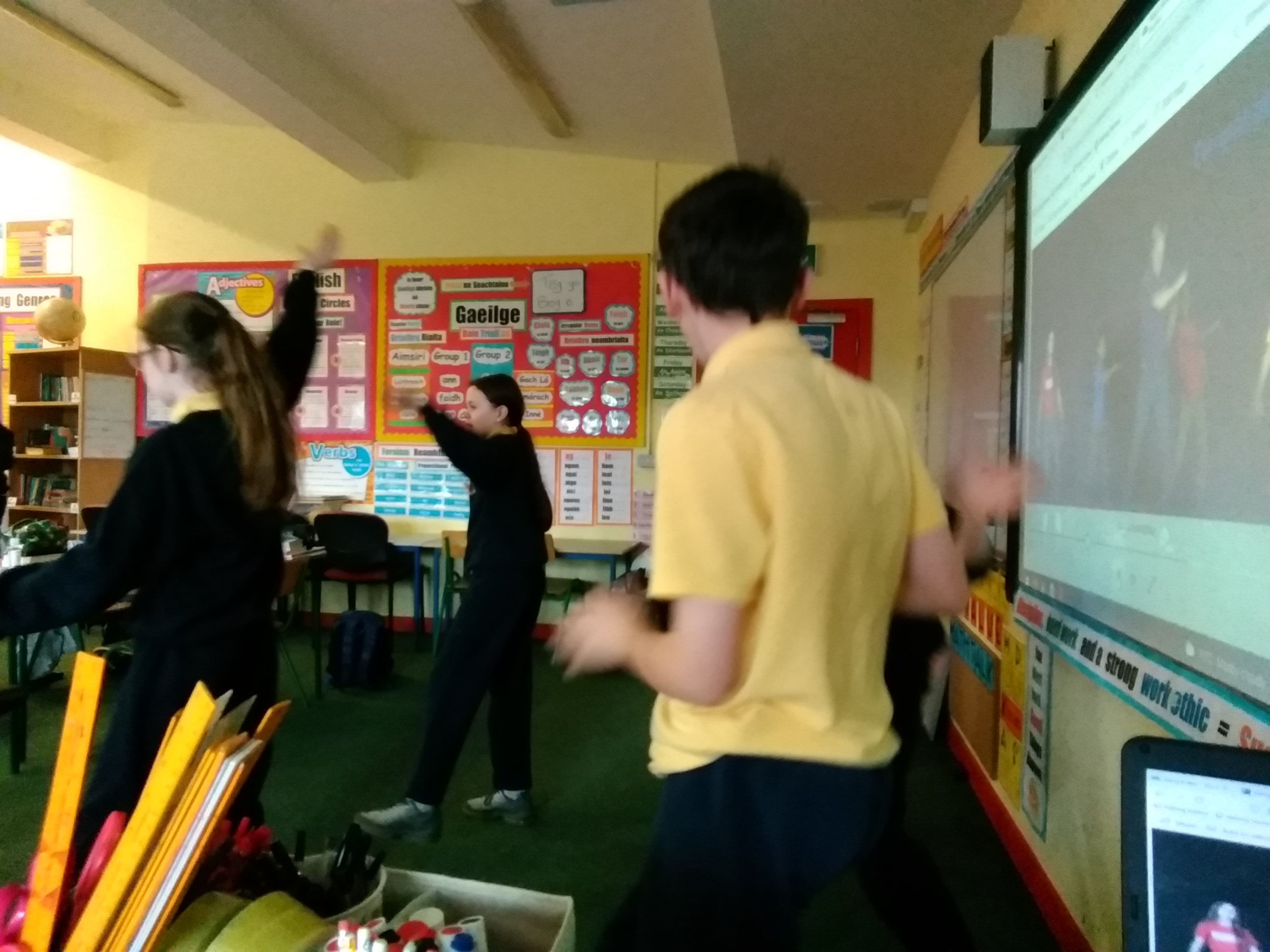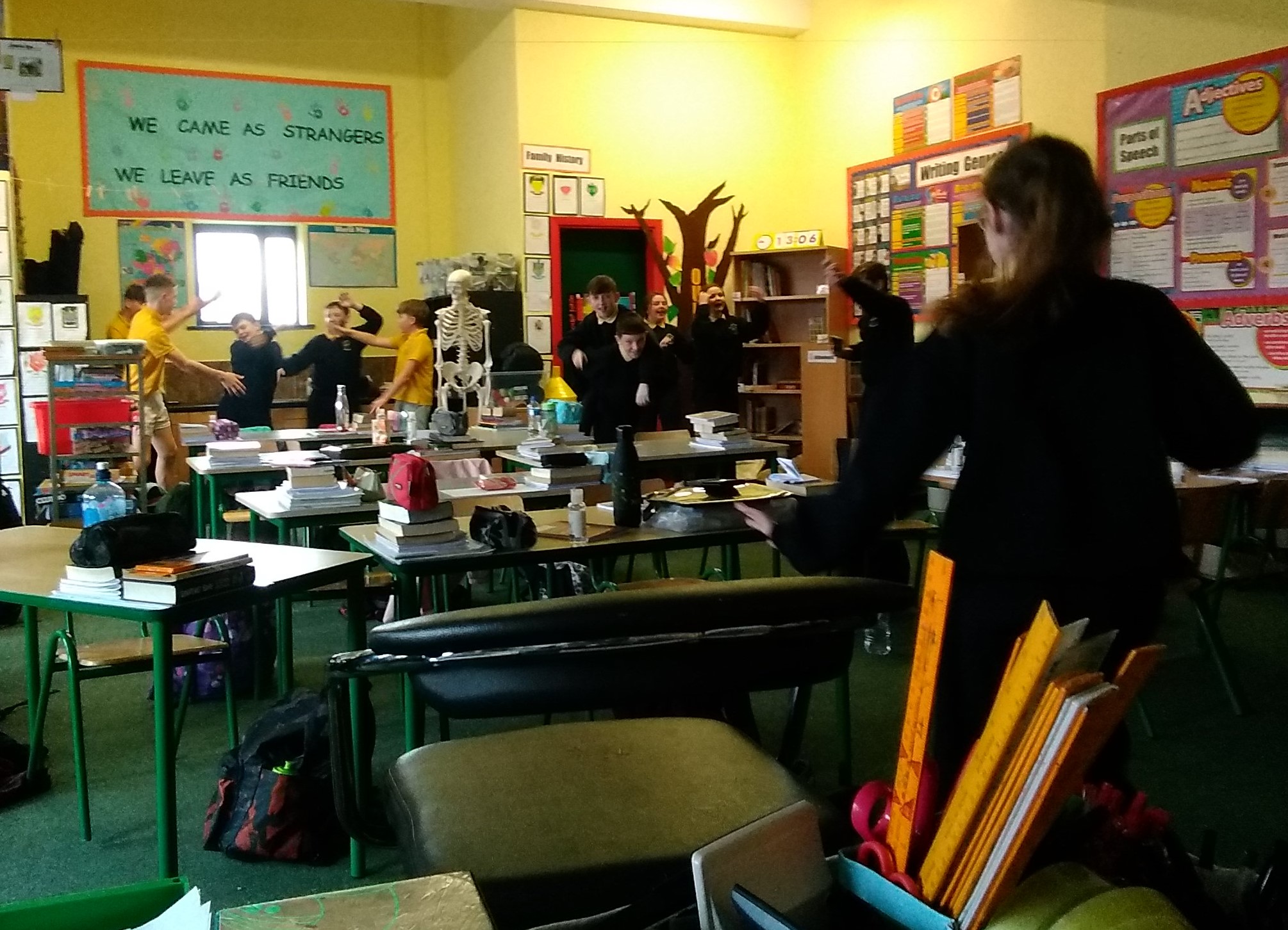 Christmas is fast approaching so we have been making our room all Christmassy
Christmas Window Painting: we started to paint our windows in our classroom for Christmas. Neala, Rachel and Michael were selected for the first windows. They drew a snowman, Santa and an elf. When they are done drawing they will paint the drawings in different colors. In the picture the elf is going to throw a snowball at the snowman.