Tag Rugby: each Thursday our class get to do tag rugby with a coach from Roscrea RFC. We do some drills and have a match (which gets quite competitive!). We love this 'Bonus PE Lesson' as Mr. Scully calls it and we hope it lasts all year!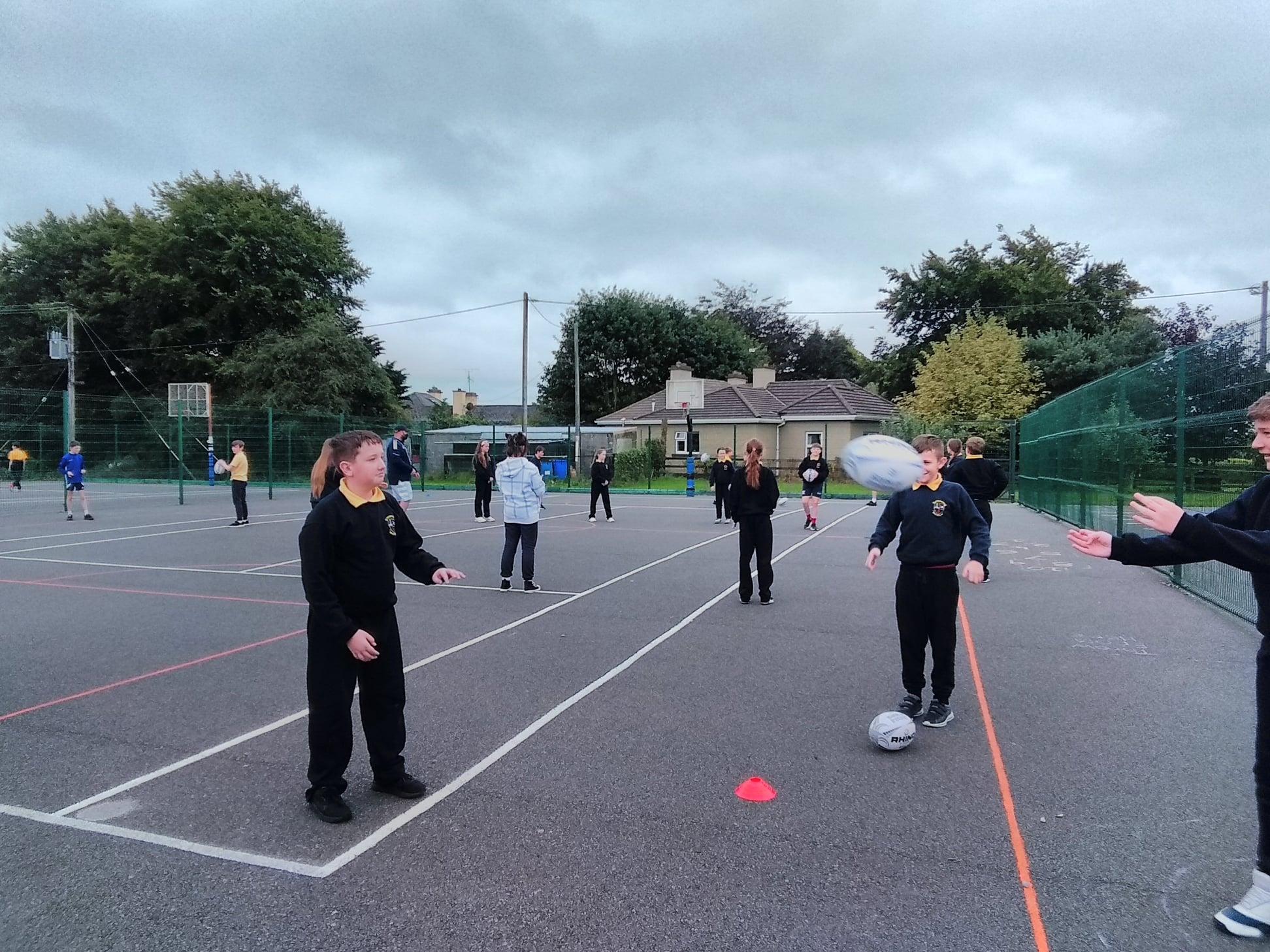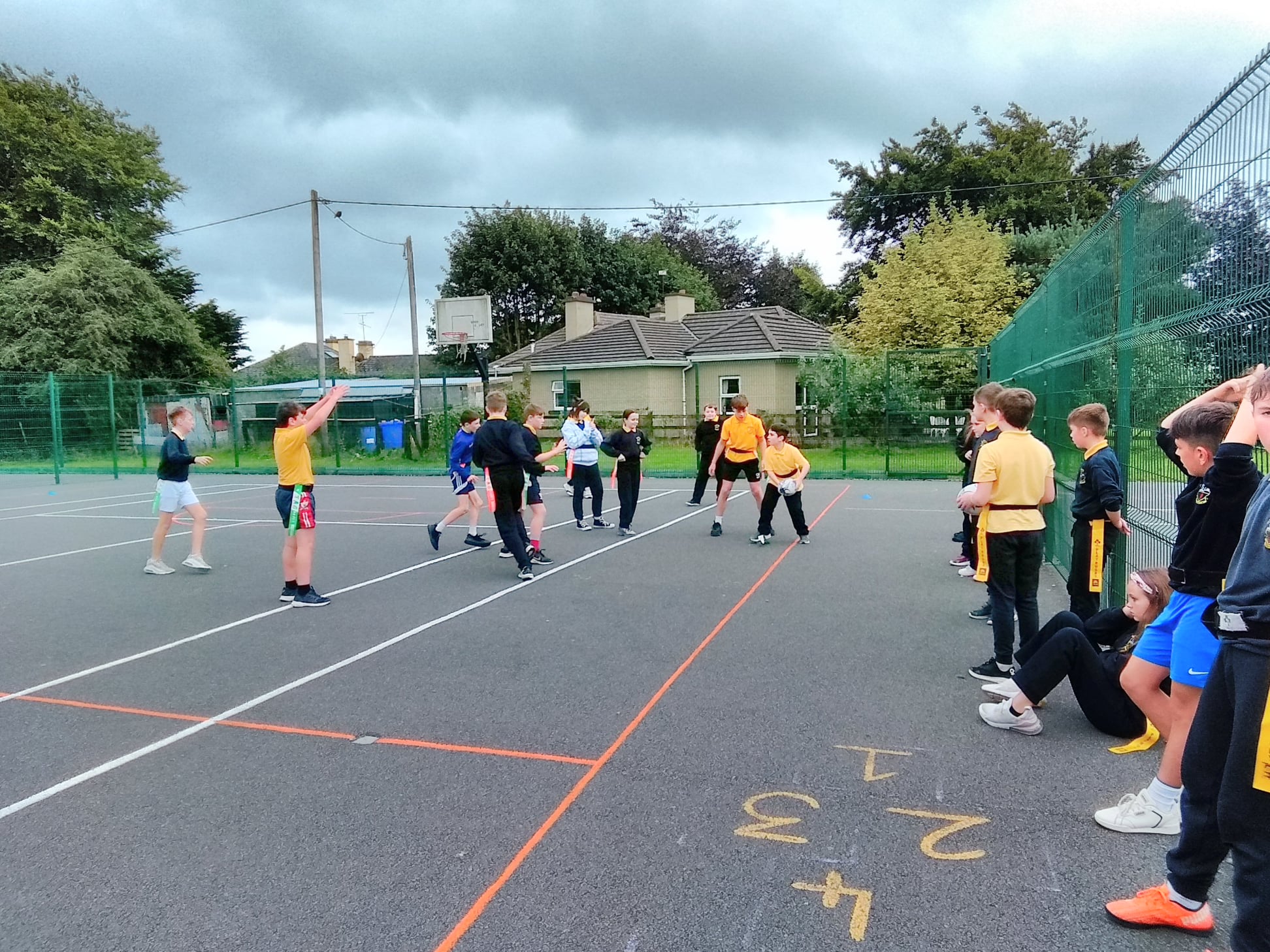 Hot Food: we are loving the hot food we get every day for lunch. There are a wide range of options so we never get tired of eating the same old lunch. Even if we get something we don't want, there is always the chance of swapping with someone else.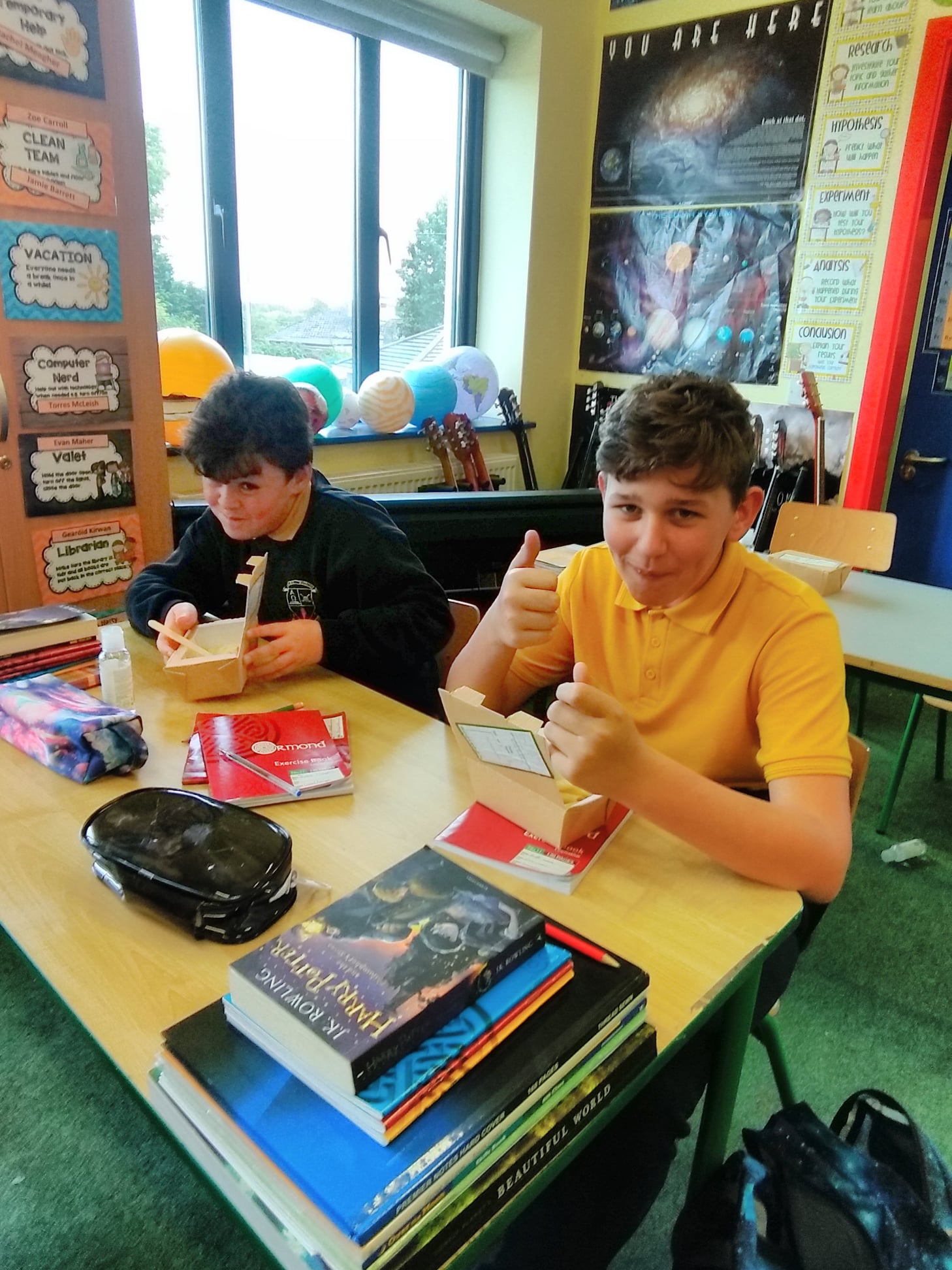 Irish Stations: every Wednesday we take part in Irish stations for 1 hour. There are 6 stations where we learn grammar, play games, read books and have conversations. We spend 10 minutes at each station before moving on to the next station. Bíonn sé an-suimiúil.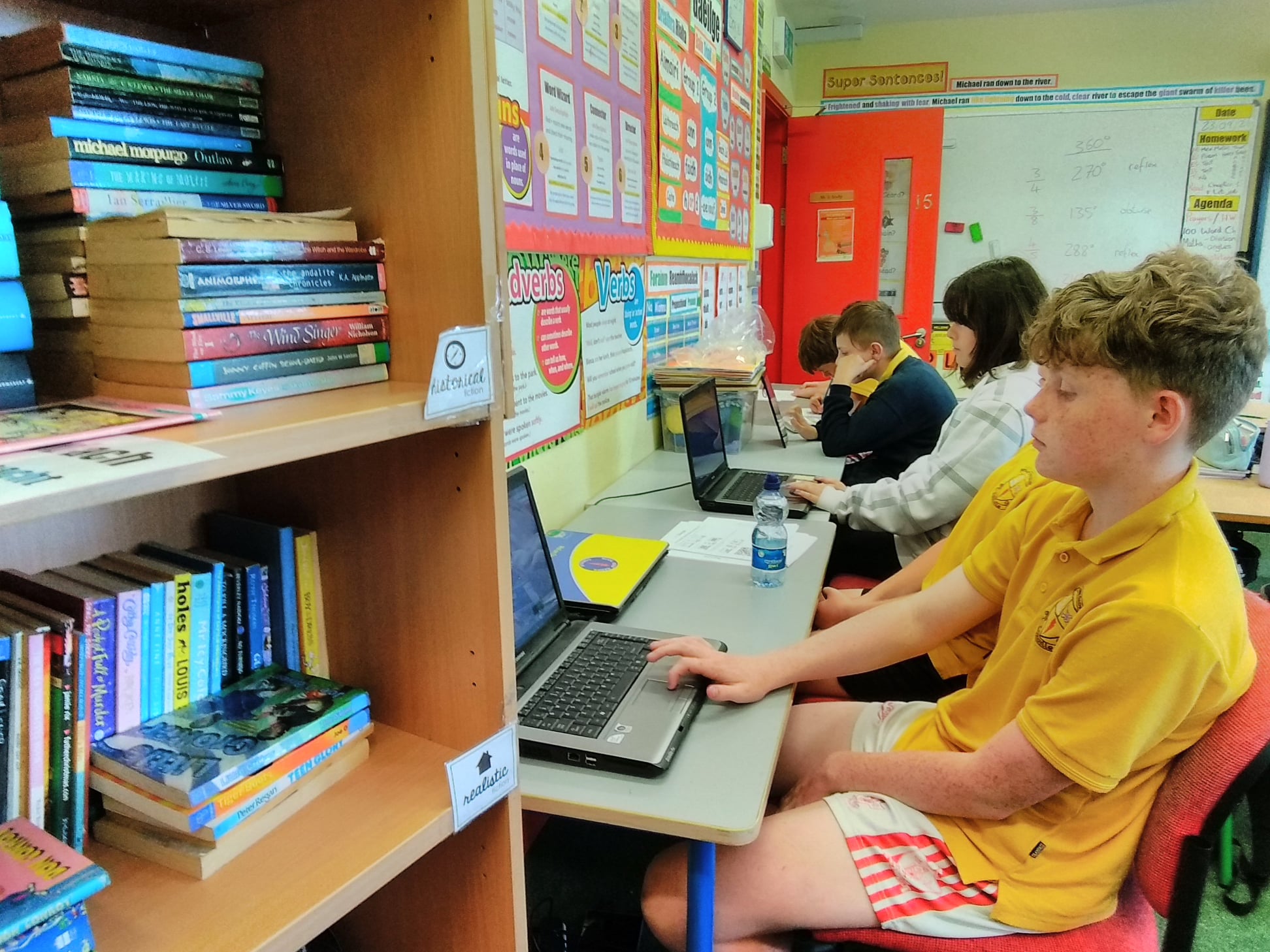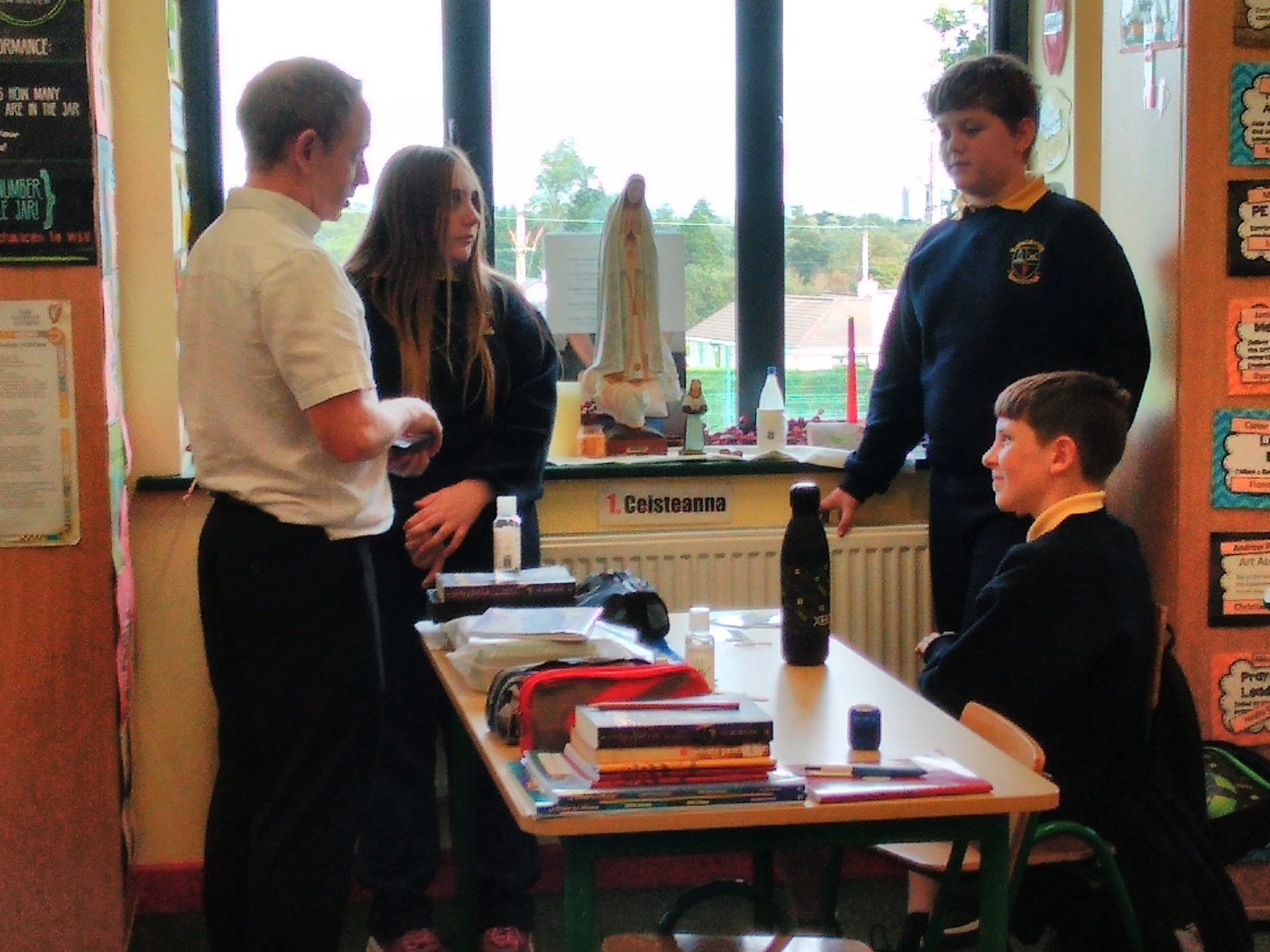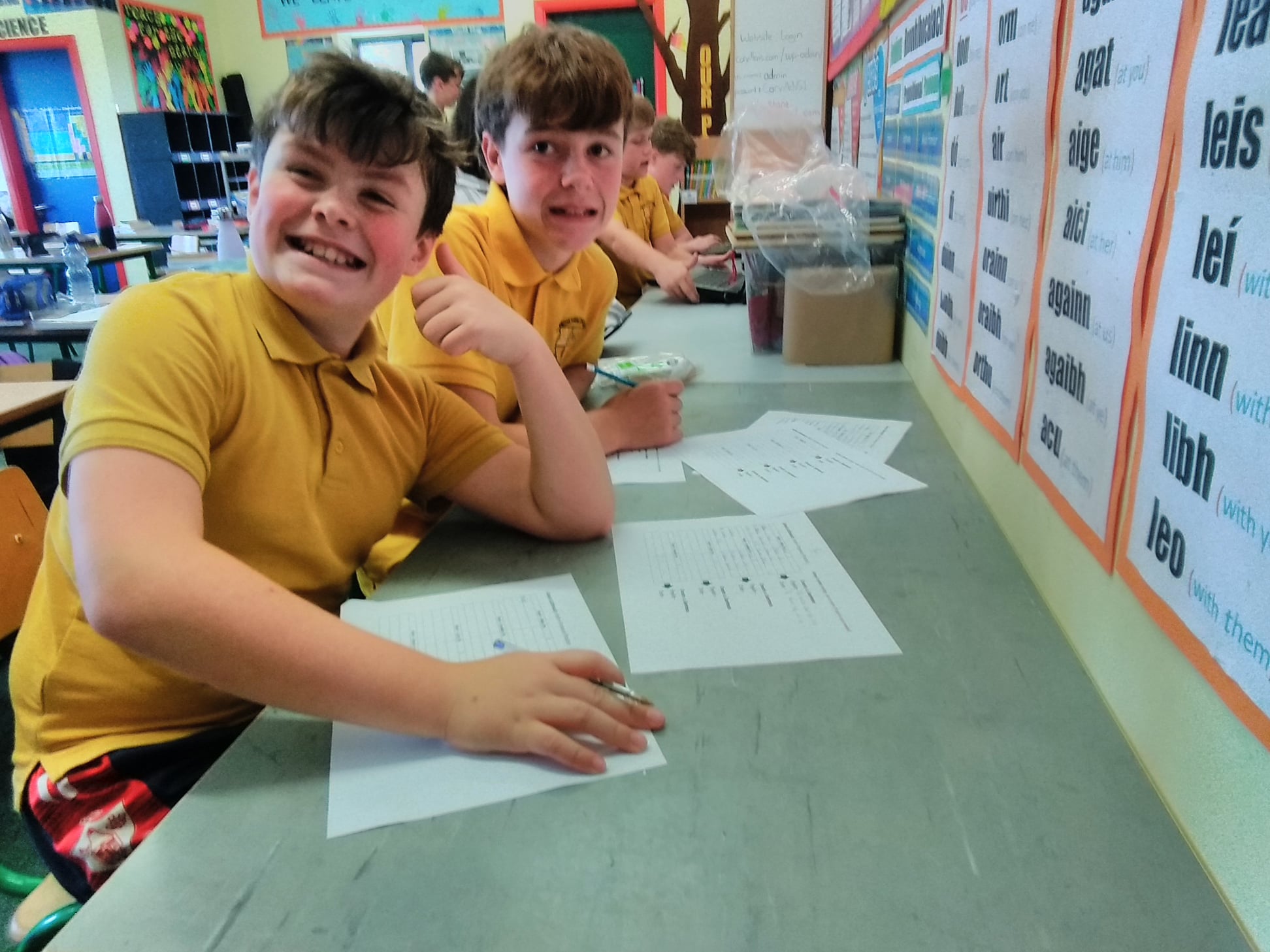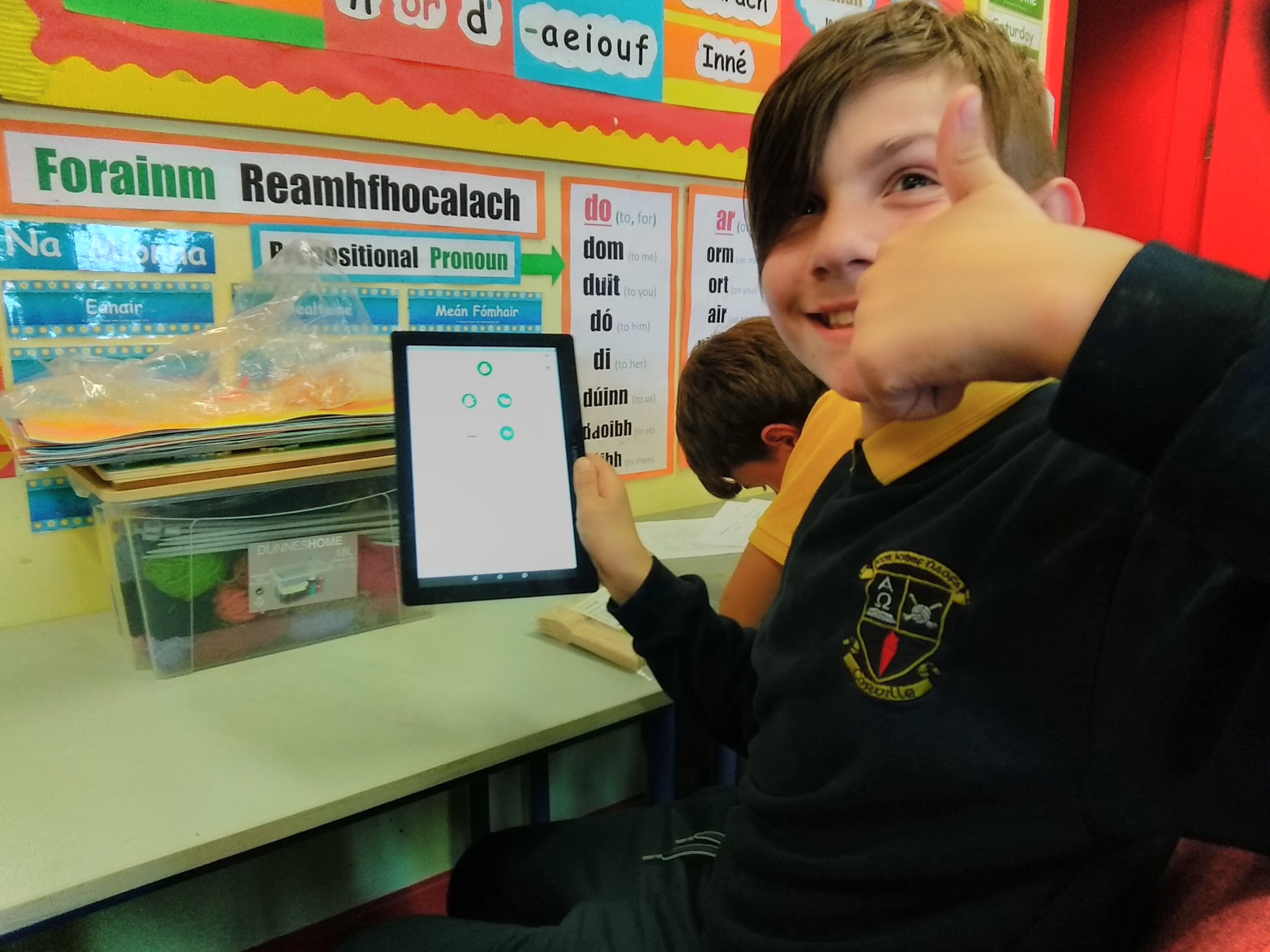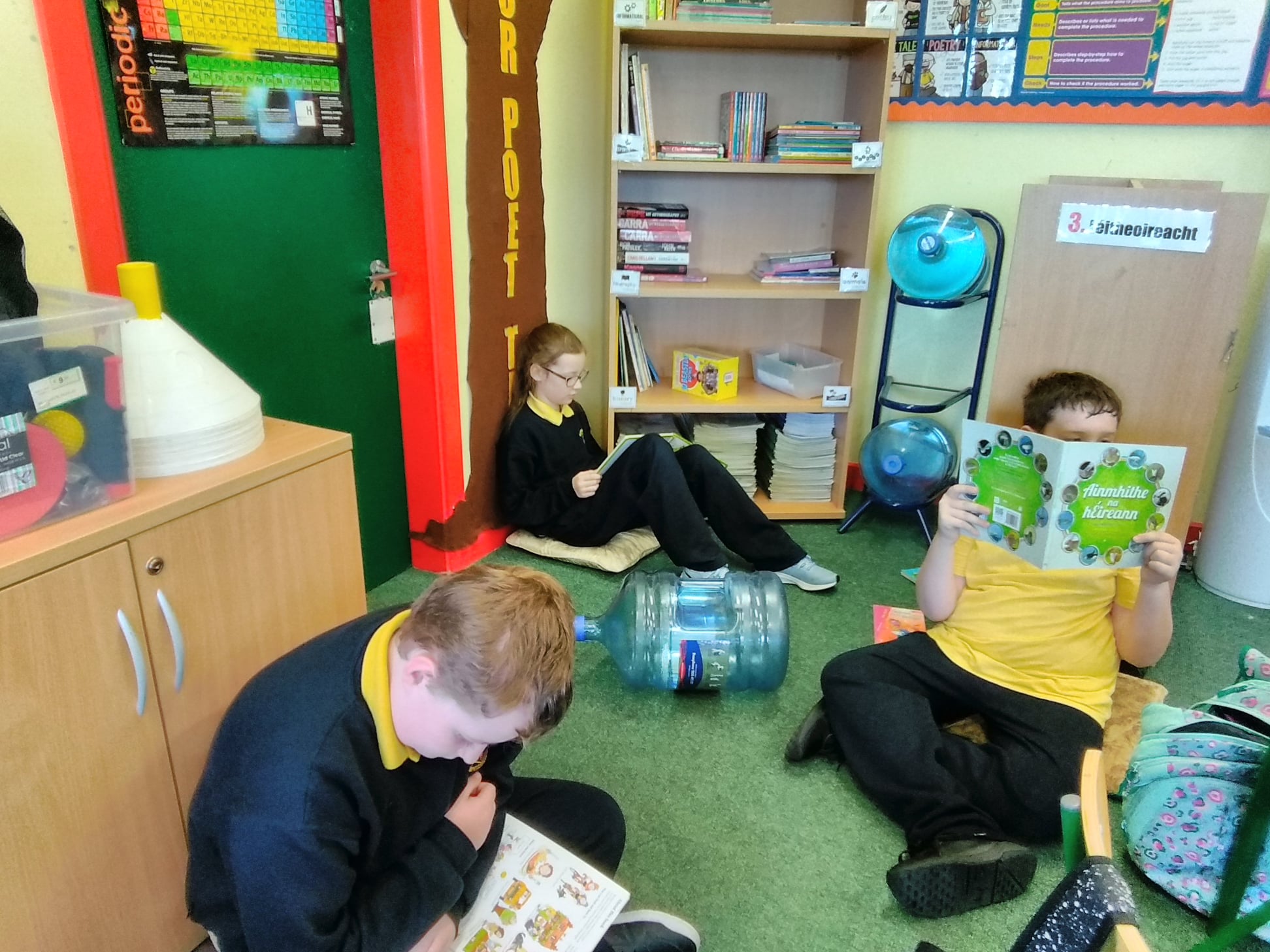 Students of the Week: congrats to our latest batch of students of the week in the class. Lucy, Rachel and Michael have all won this award recently. They are working hard and leading by example in the school.