Guitar: Mr. Scully is teaching us guitar in school. Our aim is to be able to play songs on the guitar for Graduation. We are learning a song called Songbird and Perfect by Ed Sheeran. Our next song will be 'Save Your Tears' by The Weeknd. We are learning new chords all the time and so far we have learned the chords G major, E minor and C. It is very interesting.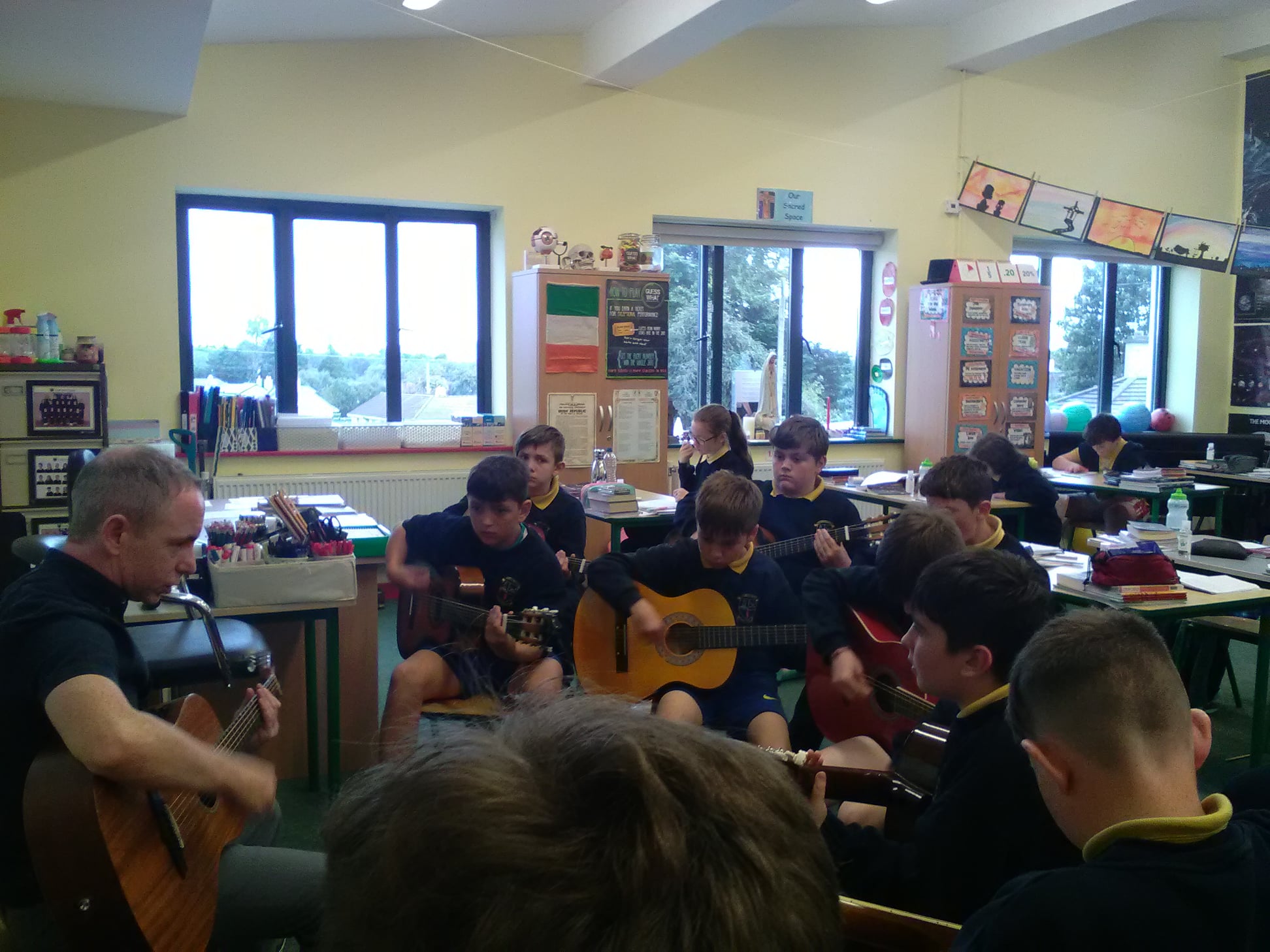 Watercolour Art: We have been practicing how to use watercolour paints. It is tricky but after a few attempts we got the hang of it. We entered some of our paintings into the Credit Union Art Competition and we hope our class do well.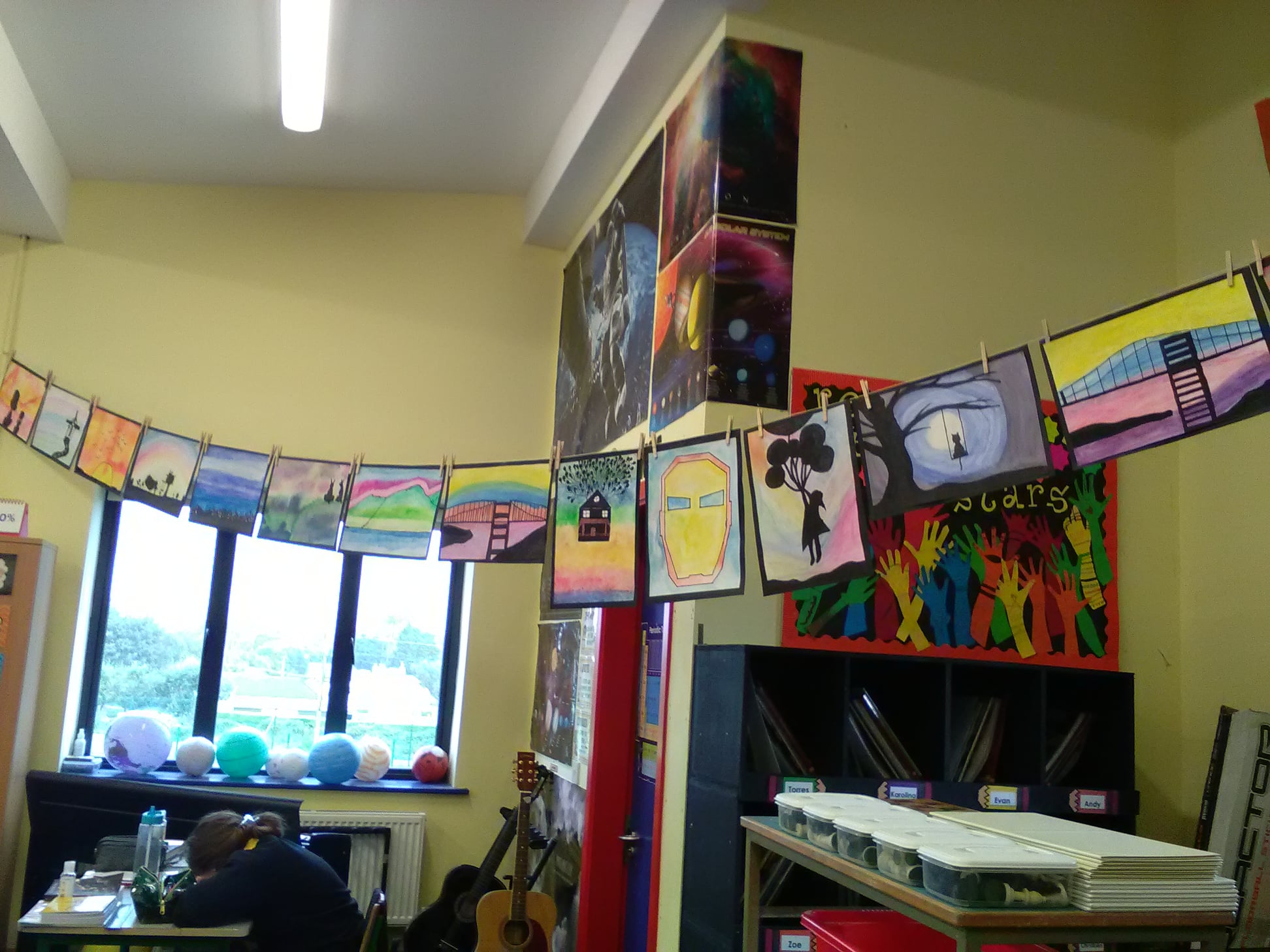 Student Lesson – Gearóid: Each week one of us in the class has to teach a lesson to the rest of the class. Last week Gearóid taught a great lesson about Astrology. He put a lot of effort into his presentation and we were all very interested in the topic. We learned a lot from the lesson too.  It was funny seeing if the personality descriptions matched up with the person.