Student Lesson: congrats to Ryan and Christian who taught a difficult volleyball lesson to the class. They focused on the serve for our new skill and organised drills and matches for us to practice the skill in. We all had fun but the hot sun left a few of us very tired at the end!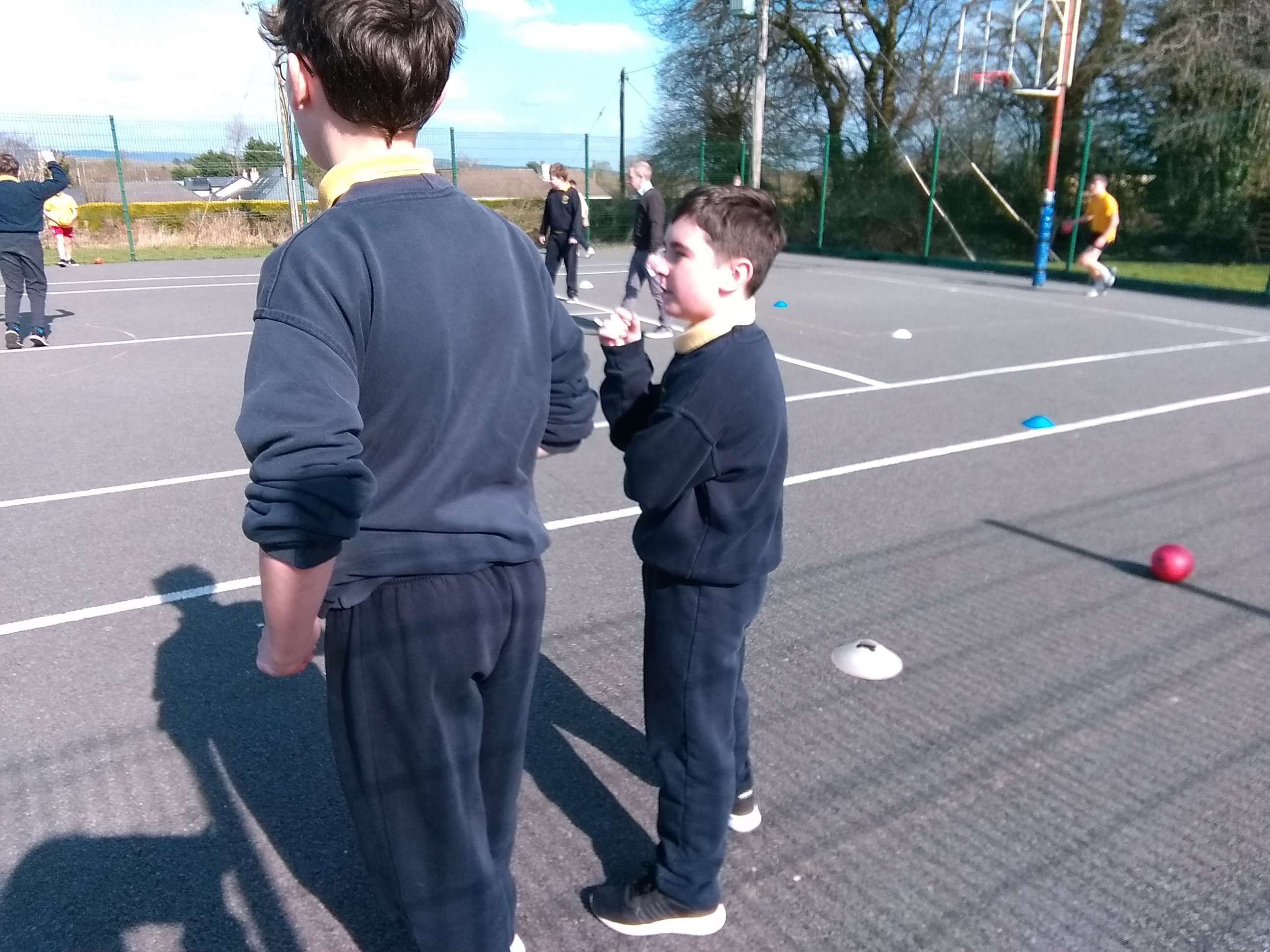 Autism Unit Soccer Lesson: Ryan, Christian, Neala, Alex, Rebecca and Zoey were very kind to take on the task of teaching soccer to the girls and boys in our Autism units. Ryan got a special mention in assembly for the quality of his teaching. The lesson was very well conducted and everyone enjoyed it.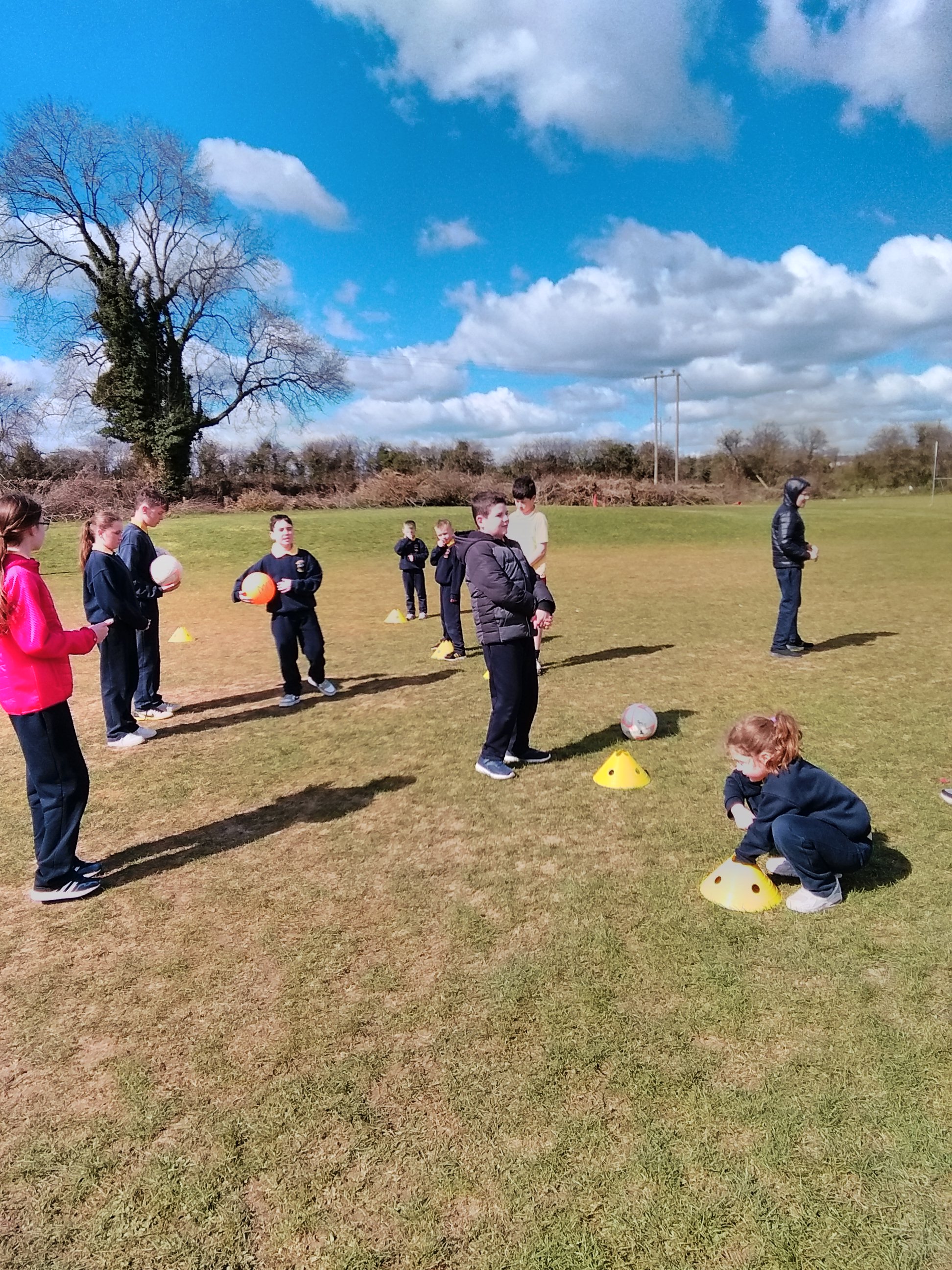 Girls Camogie: Alex, Rachel, Neala and Rebecca took part in a friendly camogie match vs our U/11 boys in school. Tommy also played for the boys. The match was very close and ended in a draw. It was cool to see the girls back playing camogie for the school.