Confirmation: we were all delighted to make our Confirmation on Saturday. We had excellent weather on the day. The church was full and we were all a little bit nervous but everything went smoothly. Zoey, Neala, and Alex sang their solos very well. Christian and Marko carried up gifts and Eucharist and Gearóid and Jack both read Prayers of the Faithful. After we got our class photo at the end we all headed off to celebrate with our families.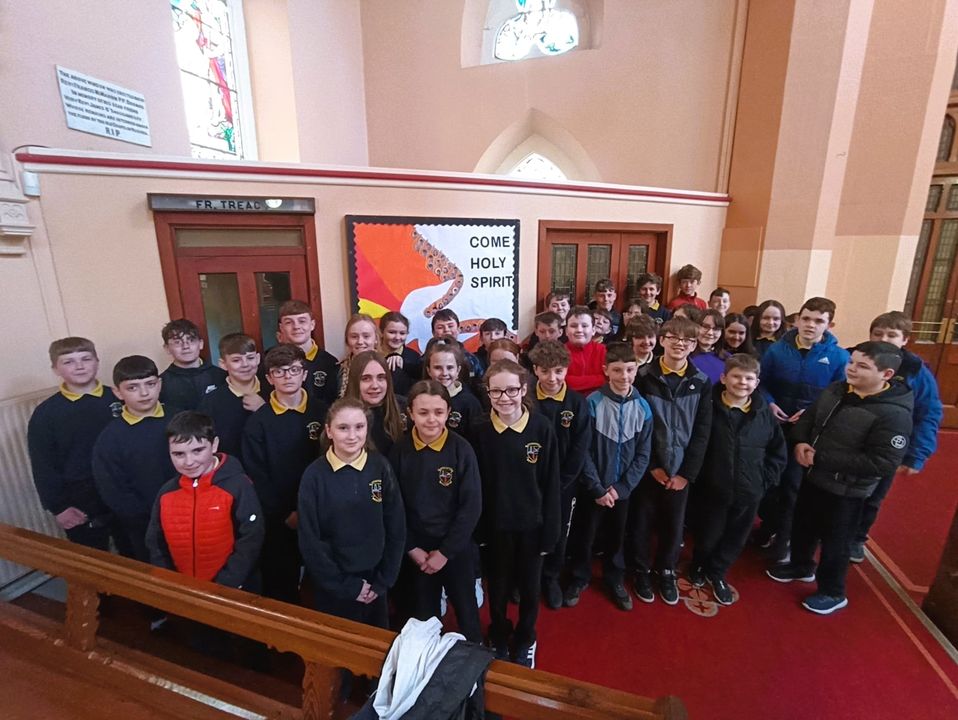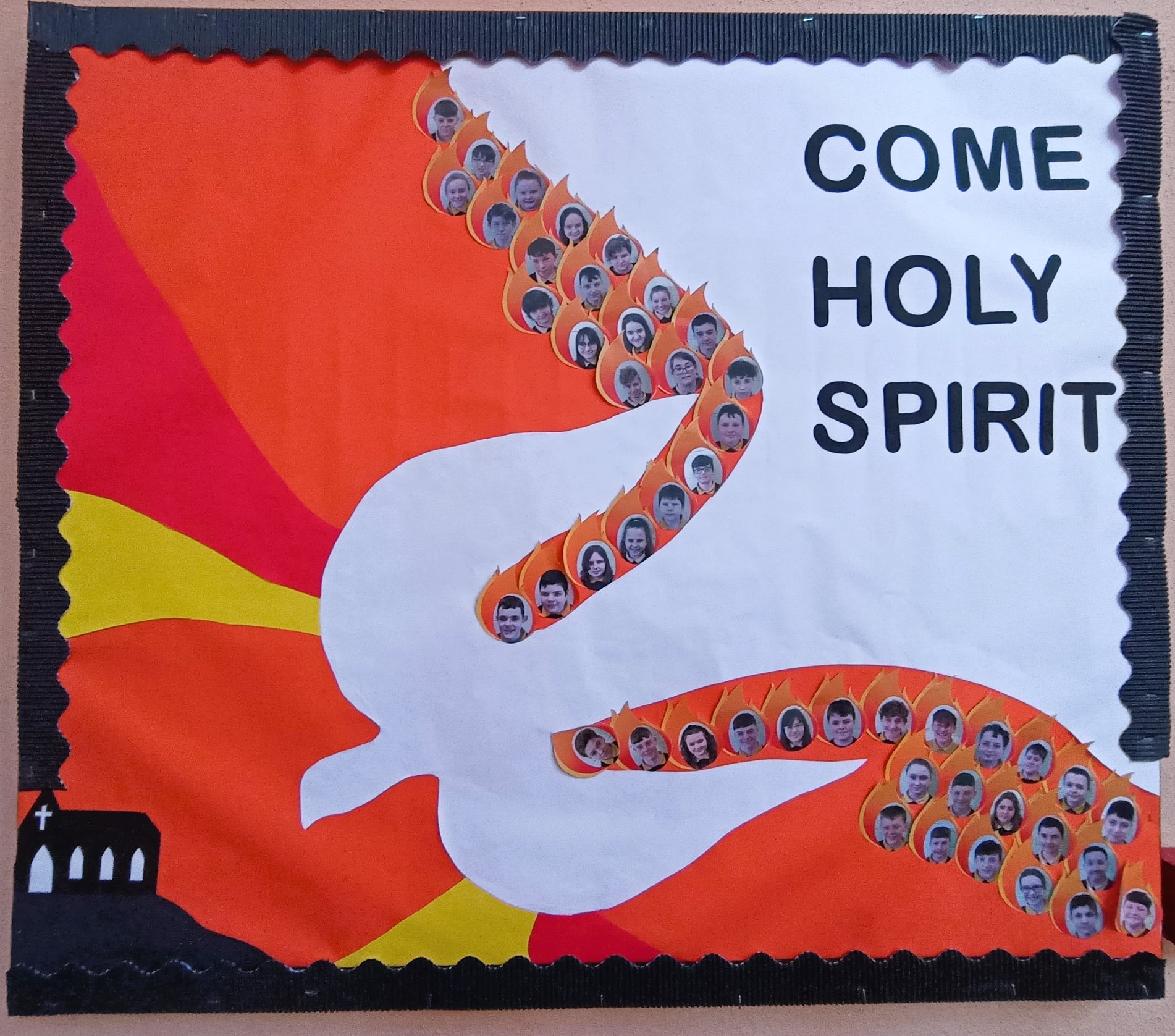 Seachtain na Gaeilge: our class were heavily involved with SnaG this year. We organised Pop-up Gaeltachts with other classes, we organised Raidio na Corvilla, we taught chess in Irish, we created a cool Irish themed noticeboard, as well as having our own Irish quizzes. It was very enjoyable.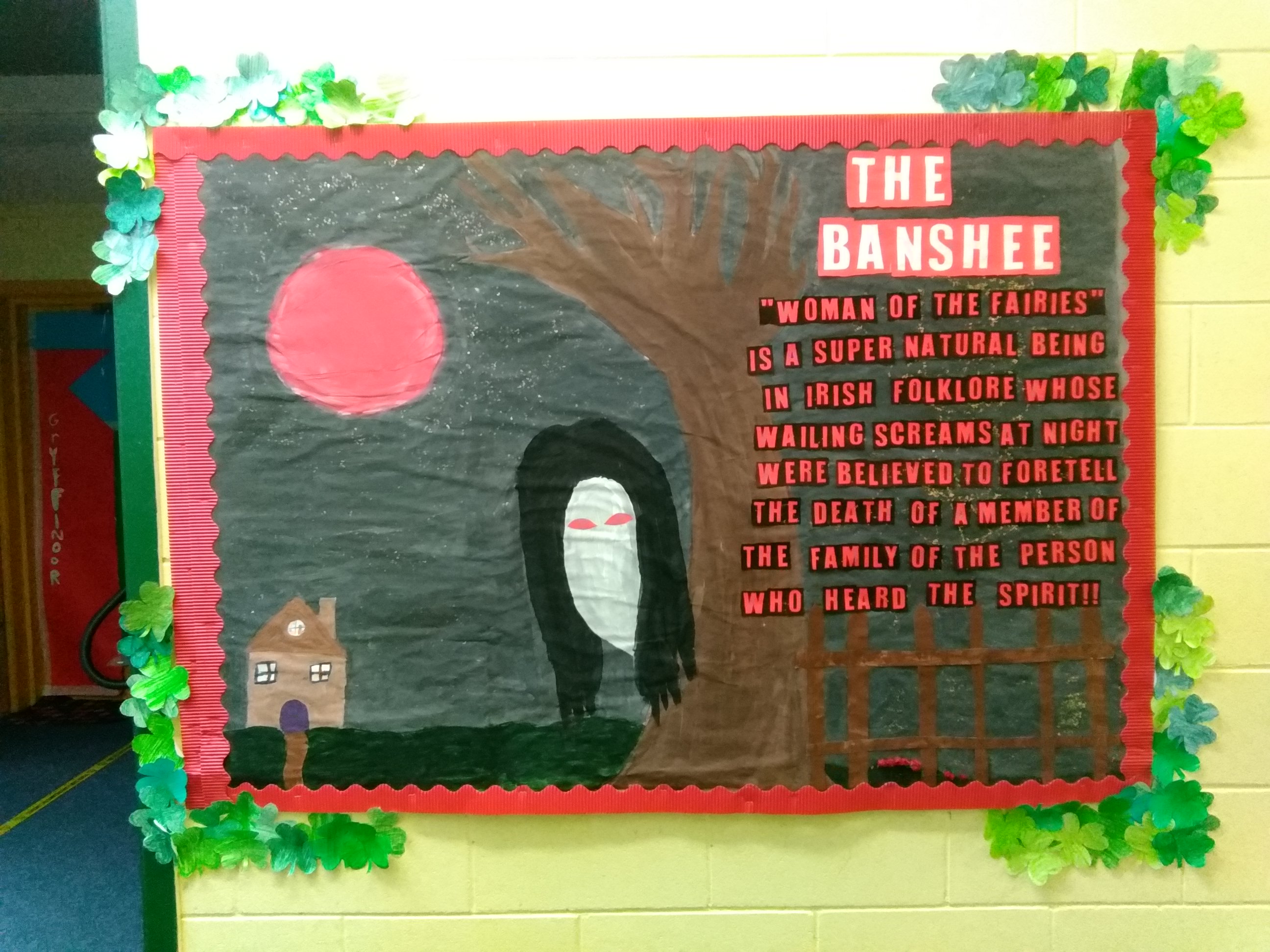 Clay Art: we had good fun creating clay heads in art class. It took 2 weeks to do. In the first week we made the heads and we painted them in the second week. Some people made human heads while others made animal heads.