Our new academic year has just begun and there is already a huge amount of things going on in school. We are busy bees, full of excitement at what lies in store for us this year. Although we are sad to see the students from last year leave, we are delighted to see our new Junior Infant classes settling in so well. Fr. Harding helped us celebrate the start of a new school year with Mass in the hall last week.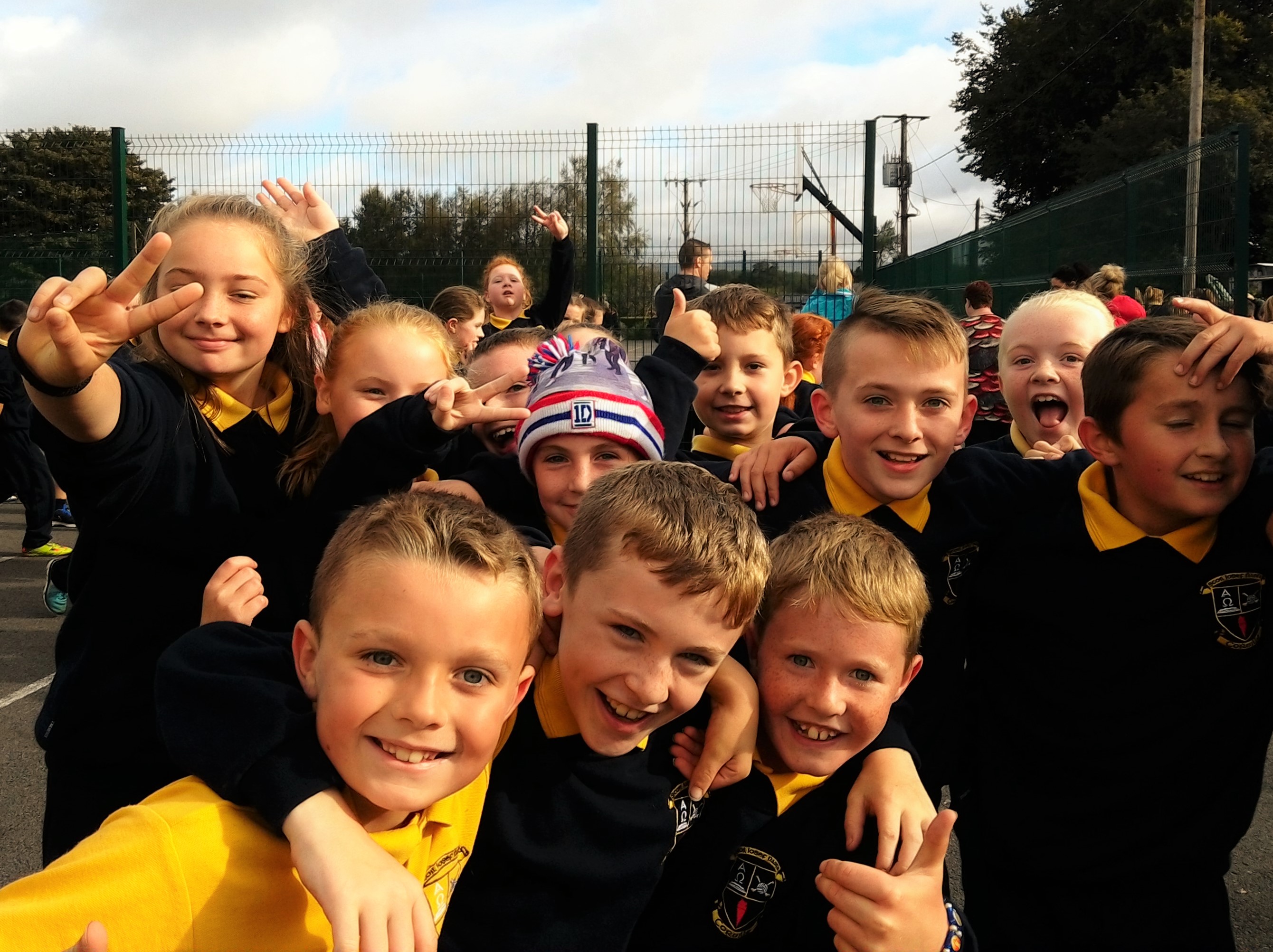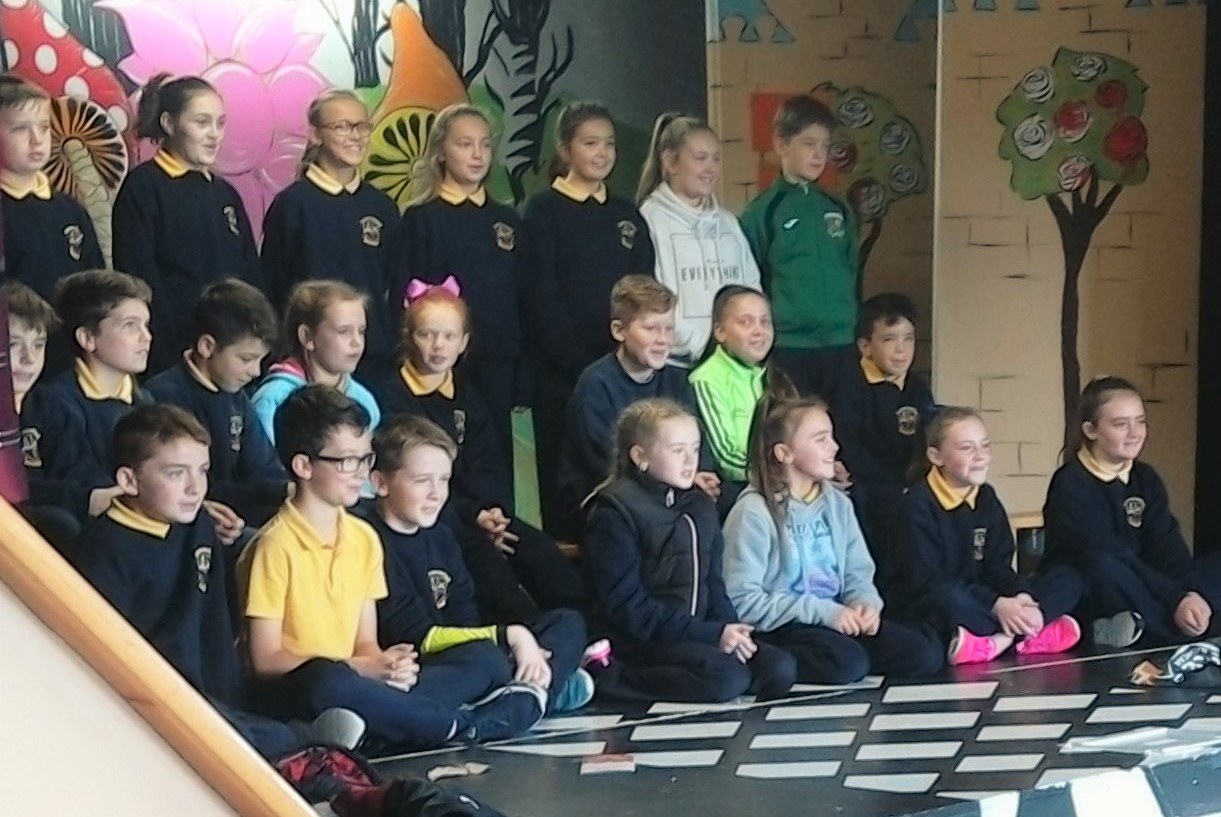 We have been very active in school since we returned with cross country, football, soccer, and tag rugby training all kicking off. Last Friday, we participated in National Fitness Day in school, where our 6th class students got a chance to take on the teachers at dodgeball amongst other things. Our Battle of the Brains quiz competition has got underway. Our school choir are working hard on a new CD. We have welcomed in our new Students of the Week and 6th class got the honour of kicking off the on-stage assembly performances.
It promises to be a great year for the school. We will, as always, keep you up to date with everything that is going on in the school via this website. You can also follow our sporting performances and active flag activities via our >> Active School Facebook page. You will find loads of photos from school activities there.