Science Week 2022: We had a key role to play in this year's Science Week. As we are in 6th class now, we are given more responsibility to do cool things, like going class to class performing experiments (e.g. Tom & Noah doing tea bag experiement, Jacob, Bobby and Jack showing Static electricity with the Van DeGraaf). We also did a lot of dangerous experiment🧪 in our class too. It was amazing.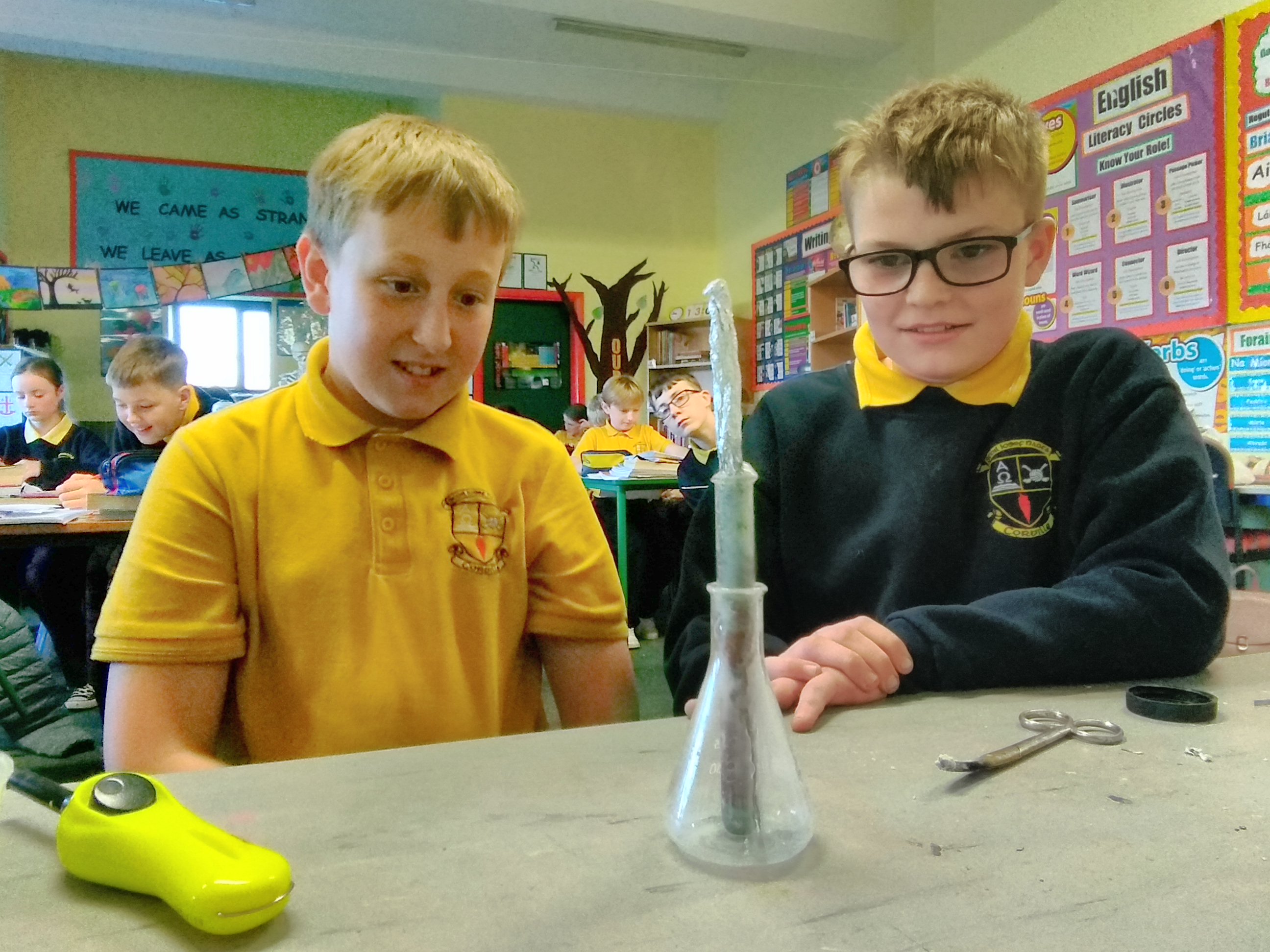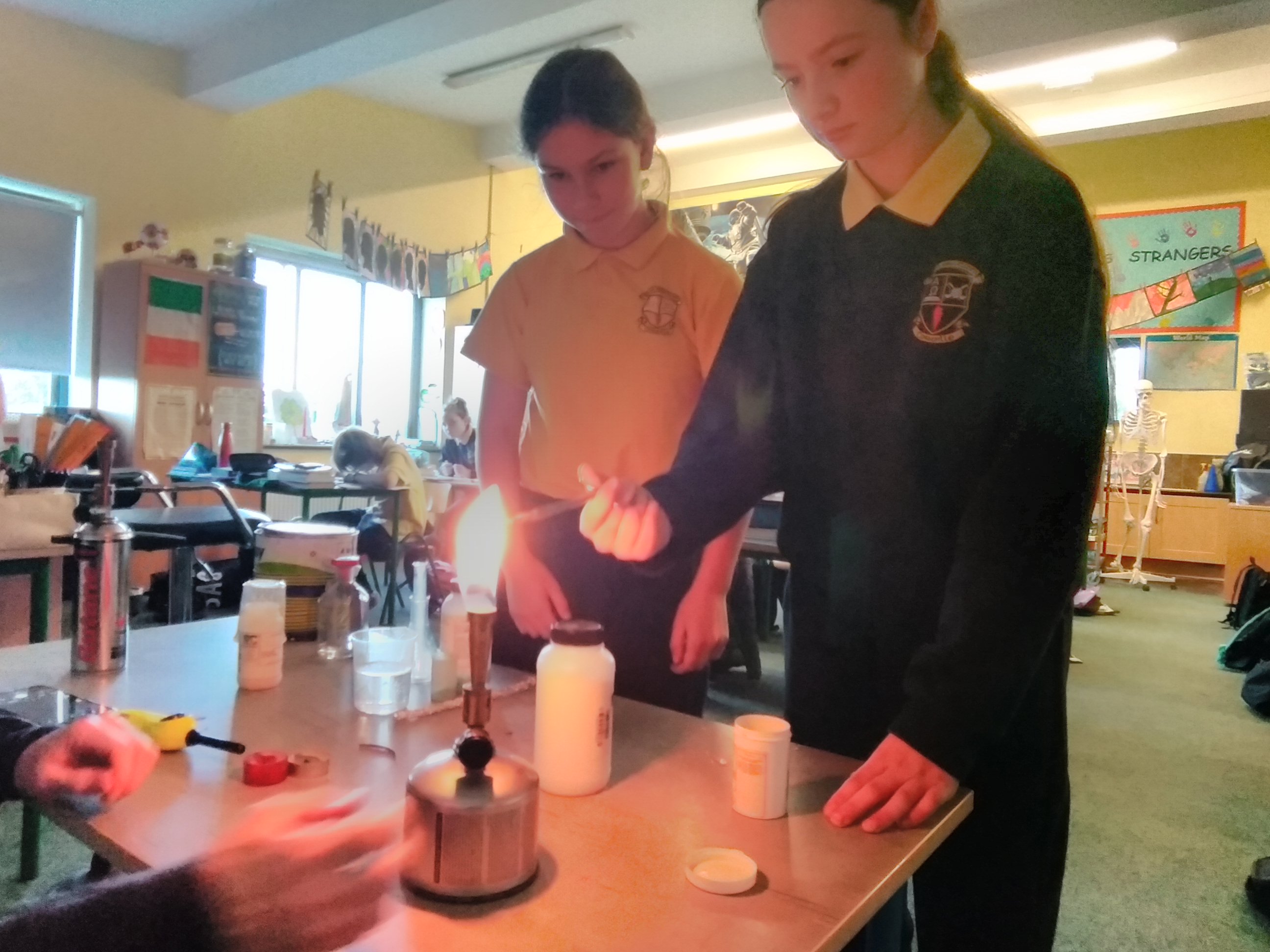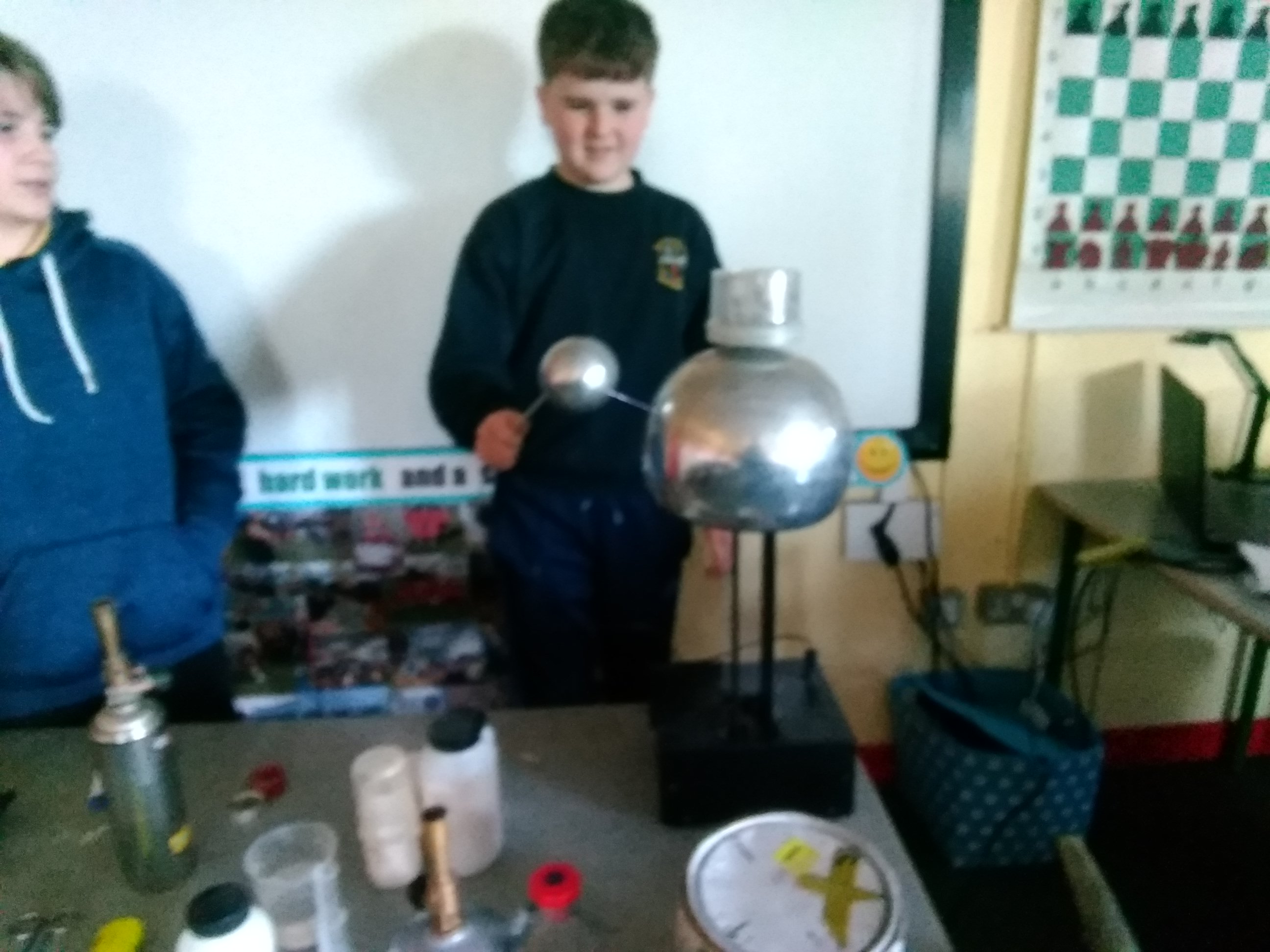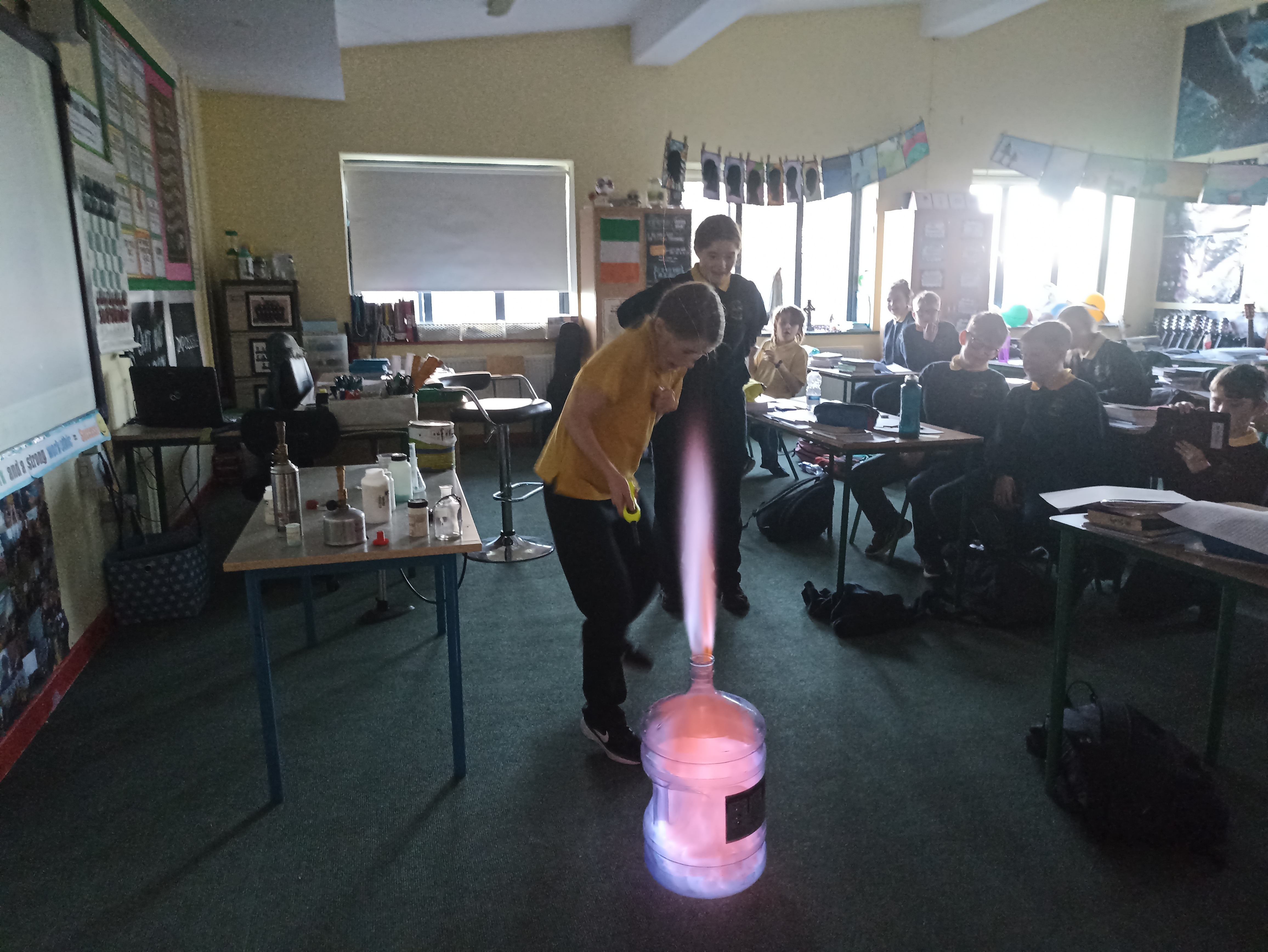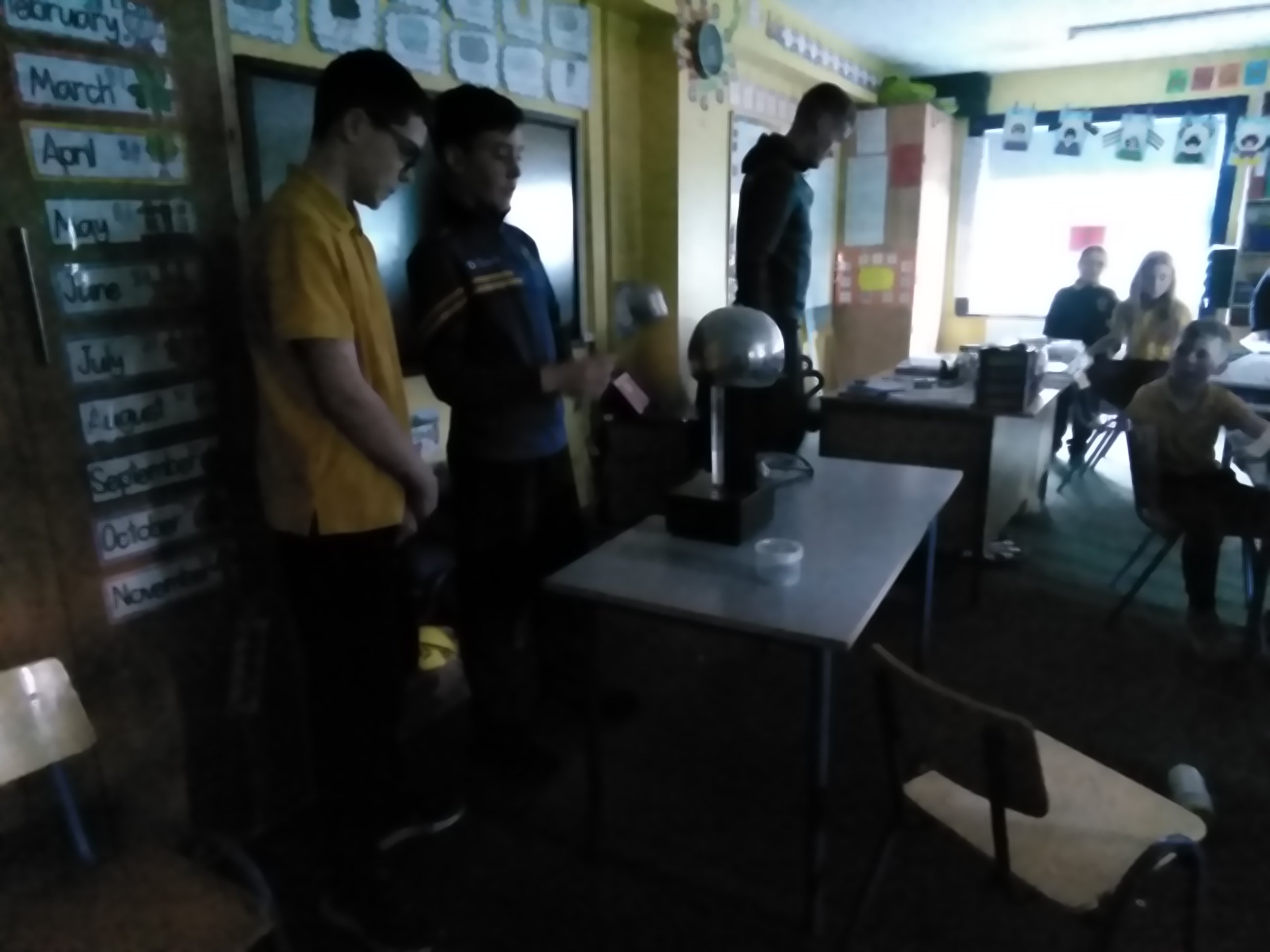 Science Exhibition: Mr. Scully needed to use our classroom for the Science Exhibition this year. We were first to see the exhibition – we learned about chemical reactions, dry ice, matter etc. After this we were homeless for the day and had to move from room to room to do our work. The clean up at the end of the day was epic!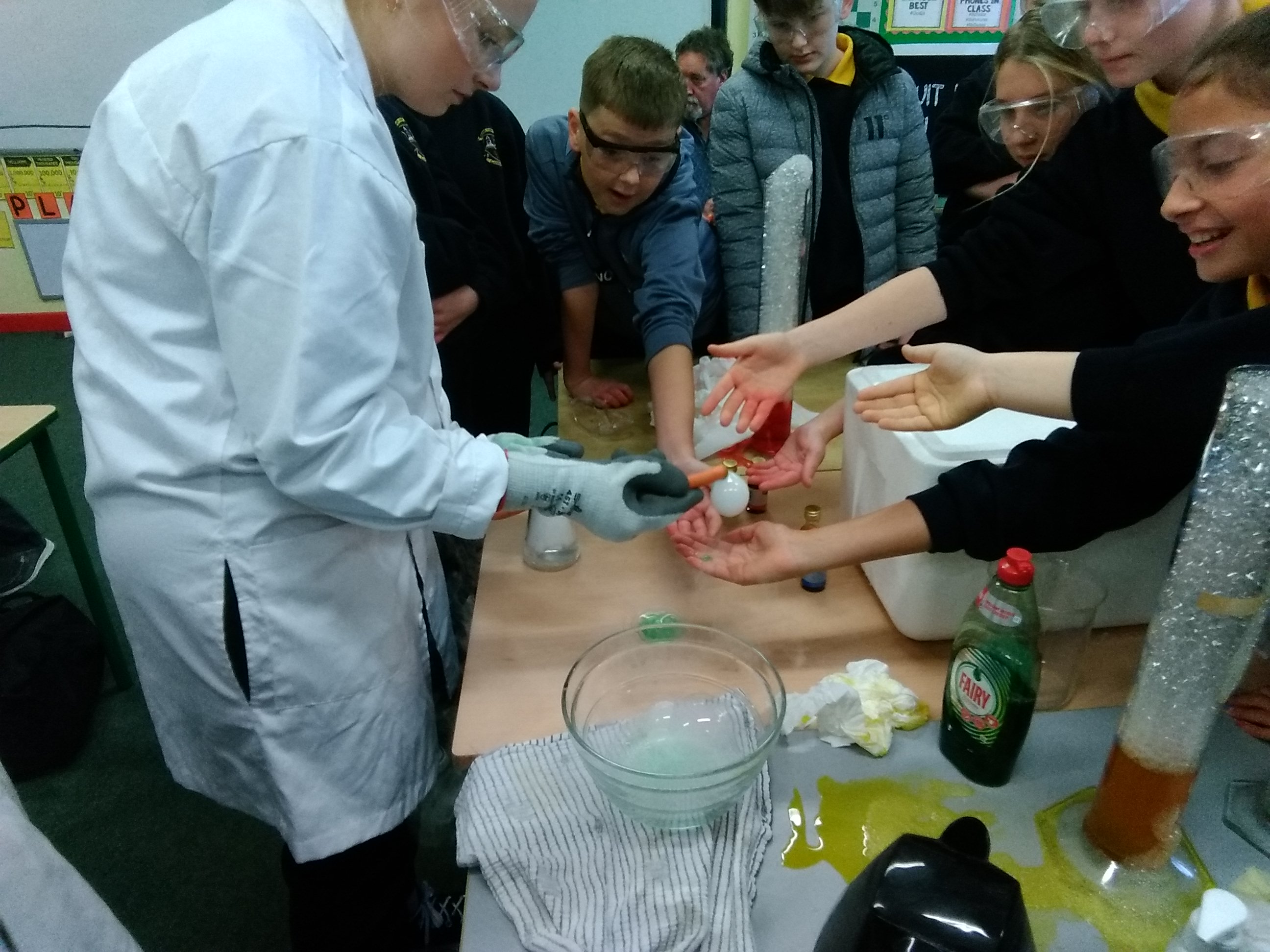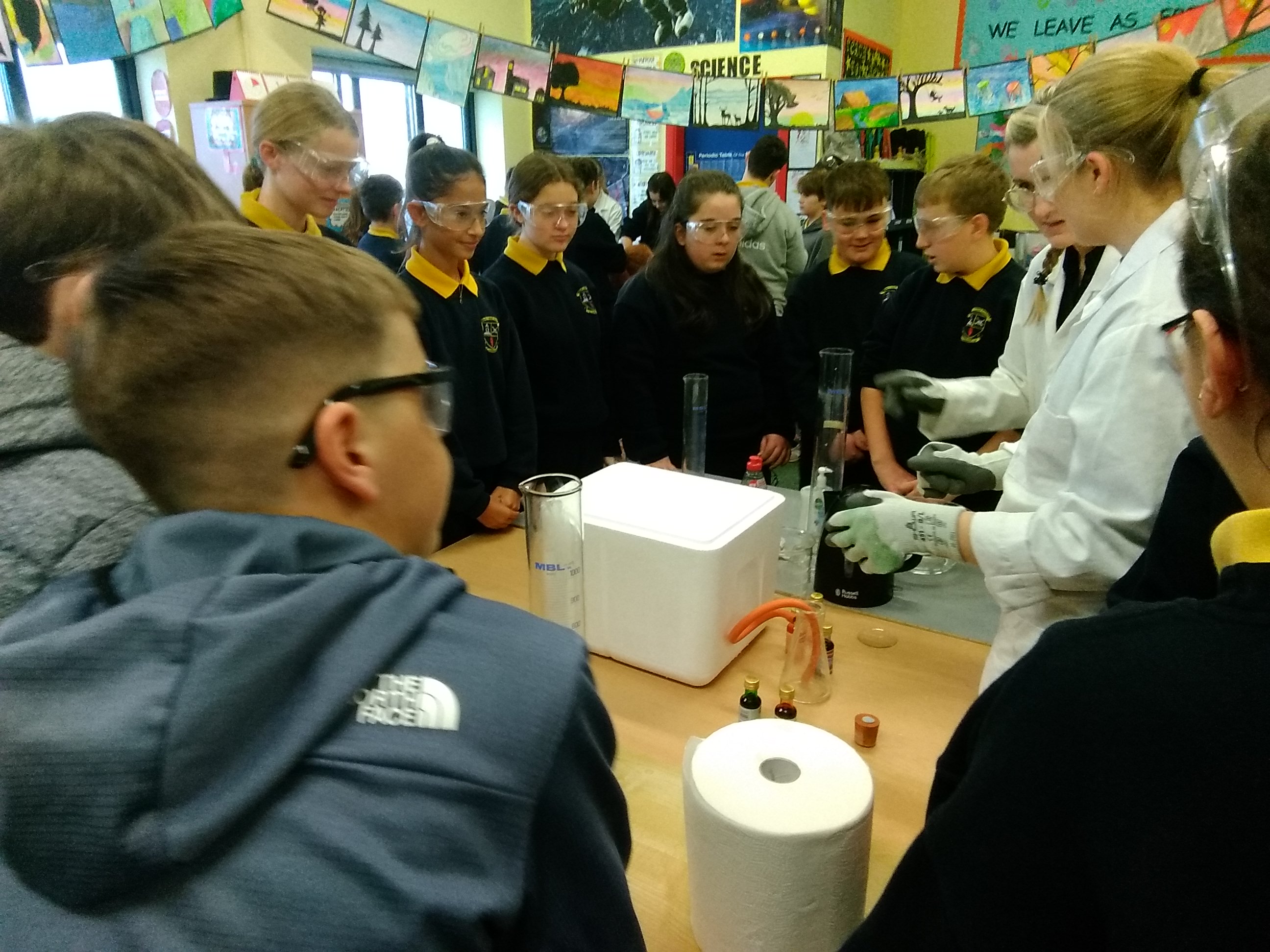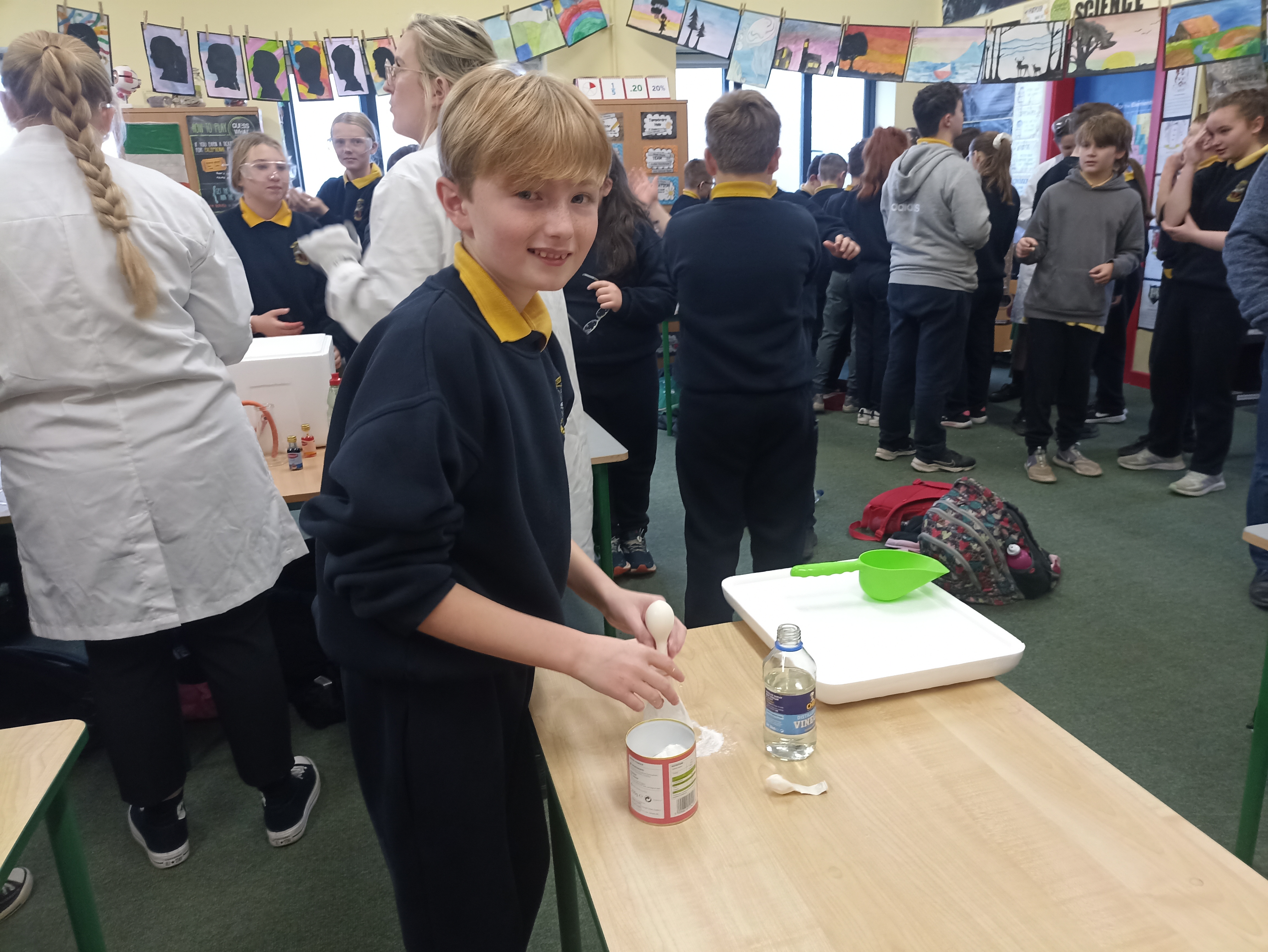 Other activities: each day of science week we had to do Corville Science Radio where we talked about science facts, gave quiz questions and got each class to give their science news. Aaron was selected as the Scientist of the Week for his knowledge and enthusiasm. We watched videos and took on 5th class in a science Kahoot quiz which we just about won.