Ploughing Championships: we had a great day out at the ploughing champs. It was a fine, sunny day for the trip and we were delighted to get a day out. The crowds there were huge and were recorded as being a record for the event. This made it very difficult to keep track of everyone! The best attractions for us were the TikTok house where we met some Irish stars of TikTok and the funfair was great too. We did a lot of walking and were very tired when we got home.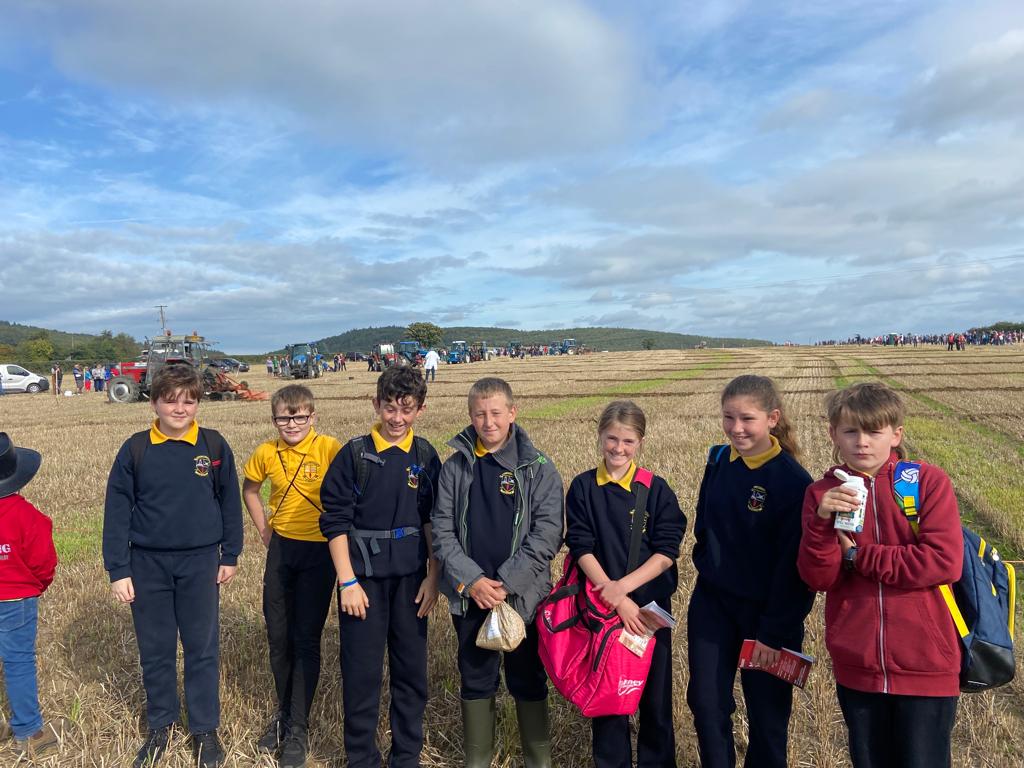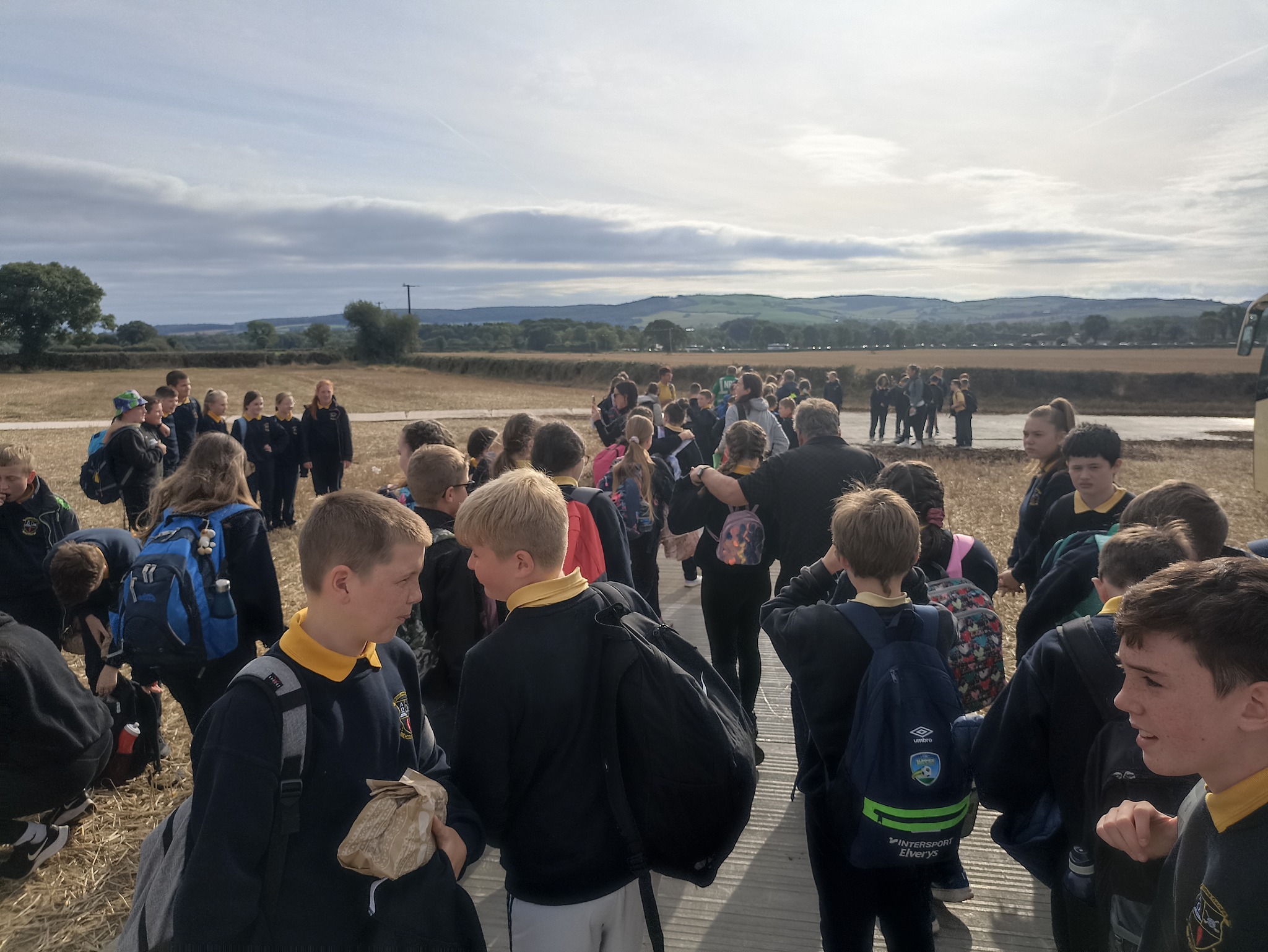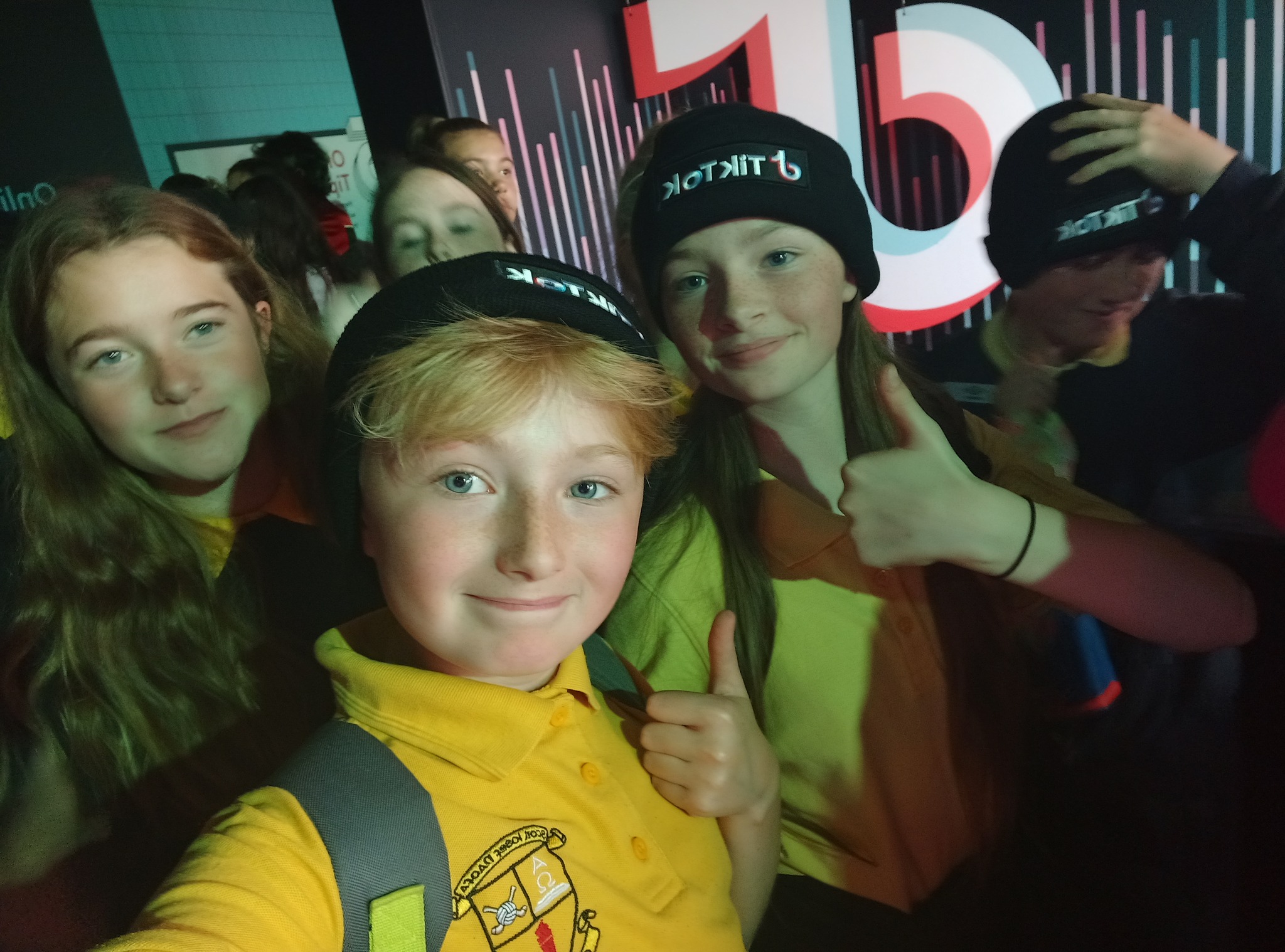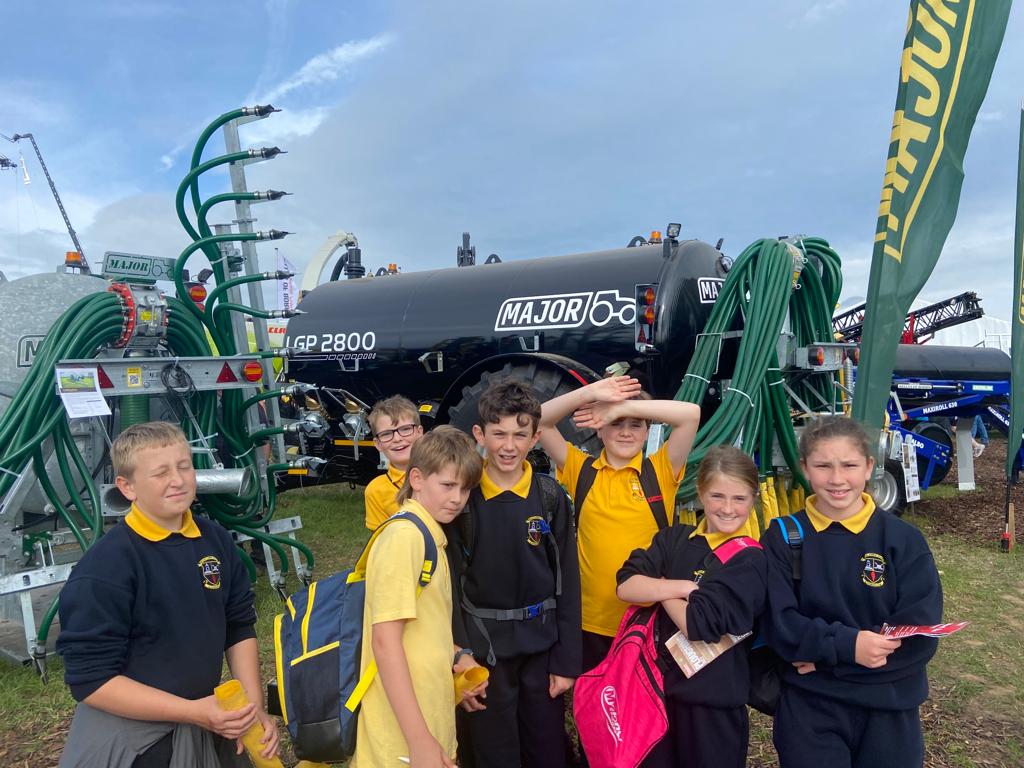 Art – Clay Chess Set: we were given a very difficult art task – to build clay chess sets. We were divided into 4 groups of 6 and we had 32 pieces and a chess board to create. This task took a number of weeks to complete and in the end the girls Christmas themed Chess set was voted the best. With a project this size we learned a lot about how to work and how not to work well in teams. It was great craic even if some of the final pieces were a little bit wonky!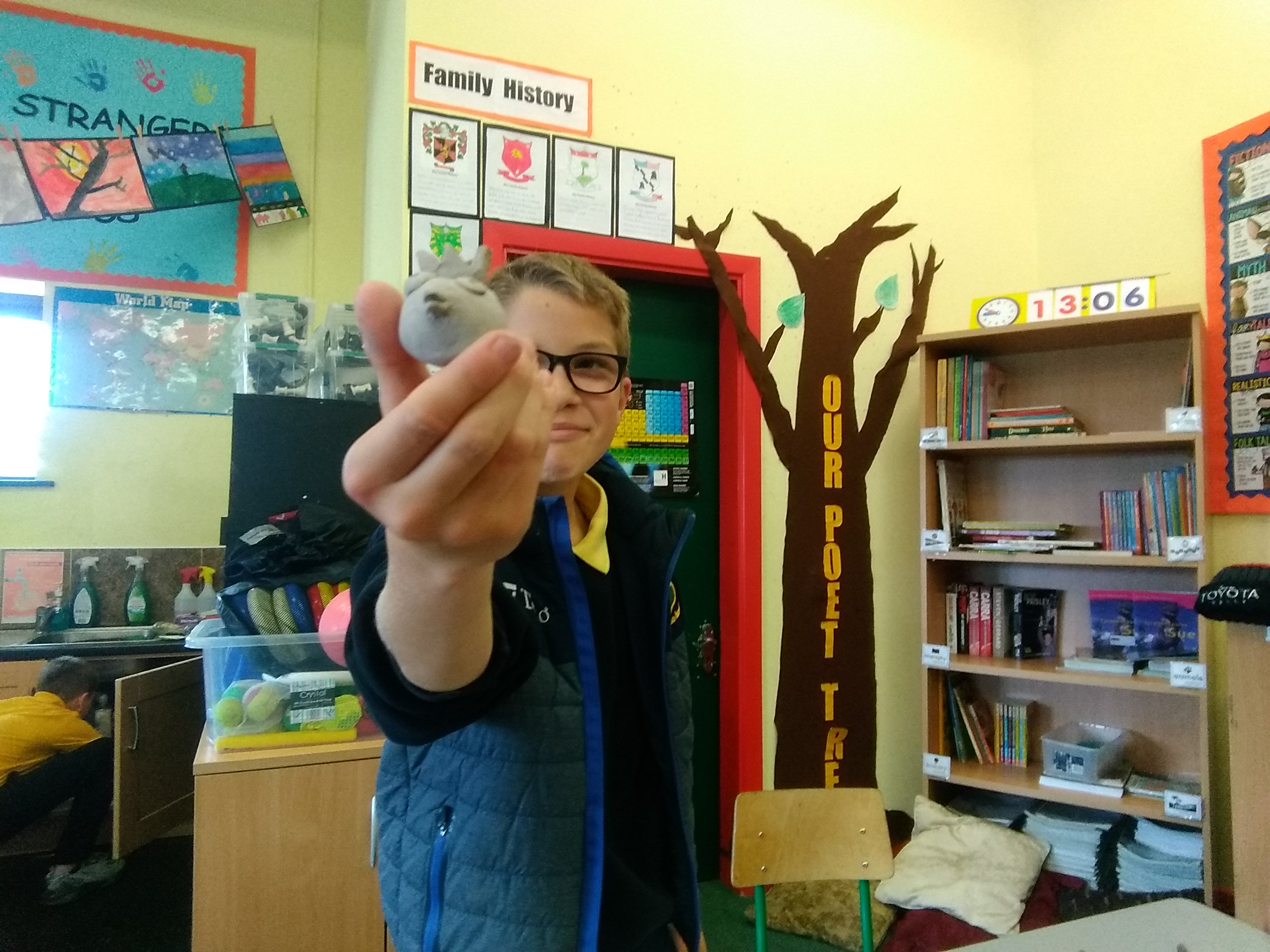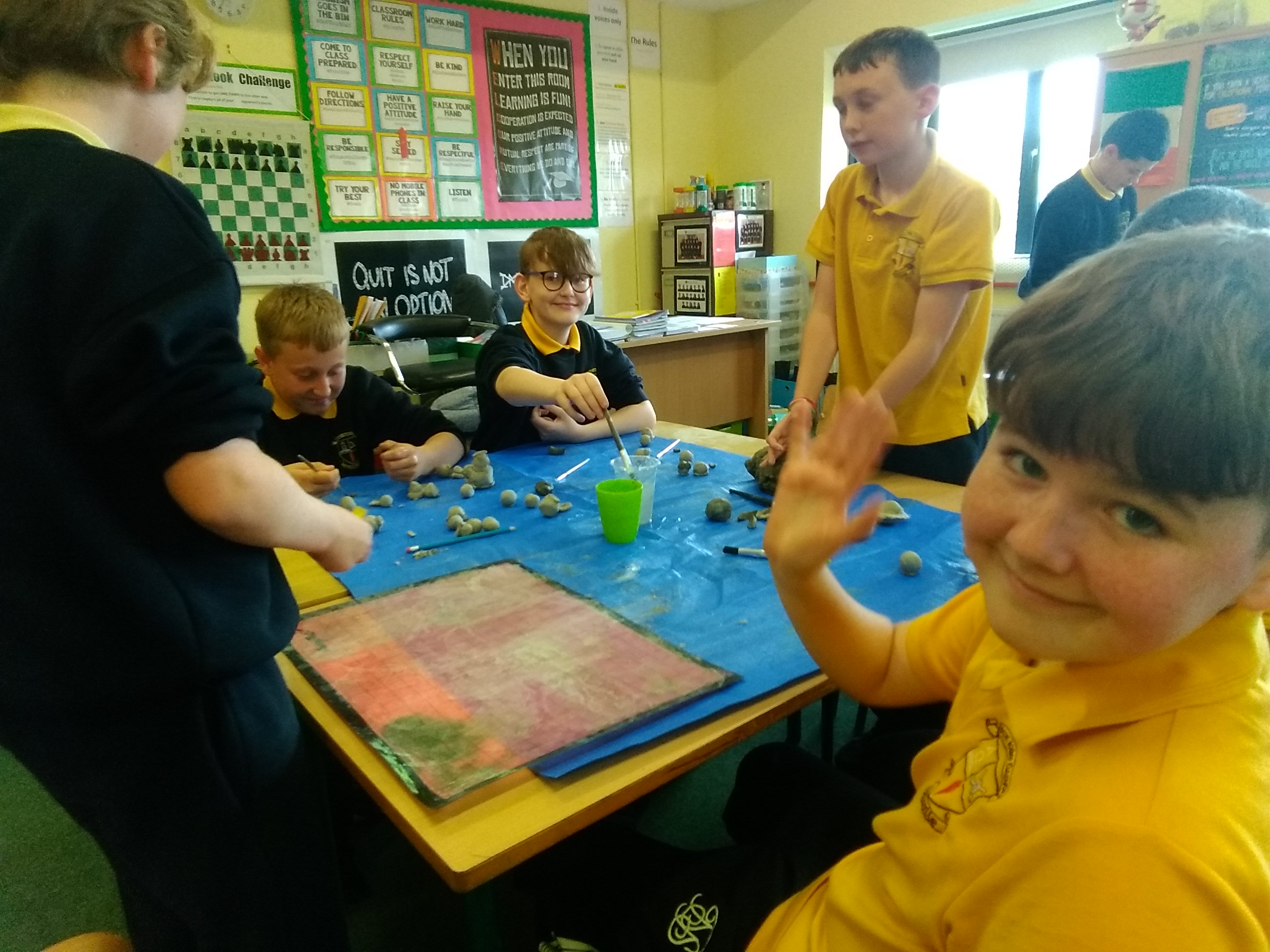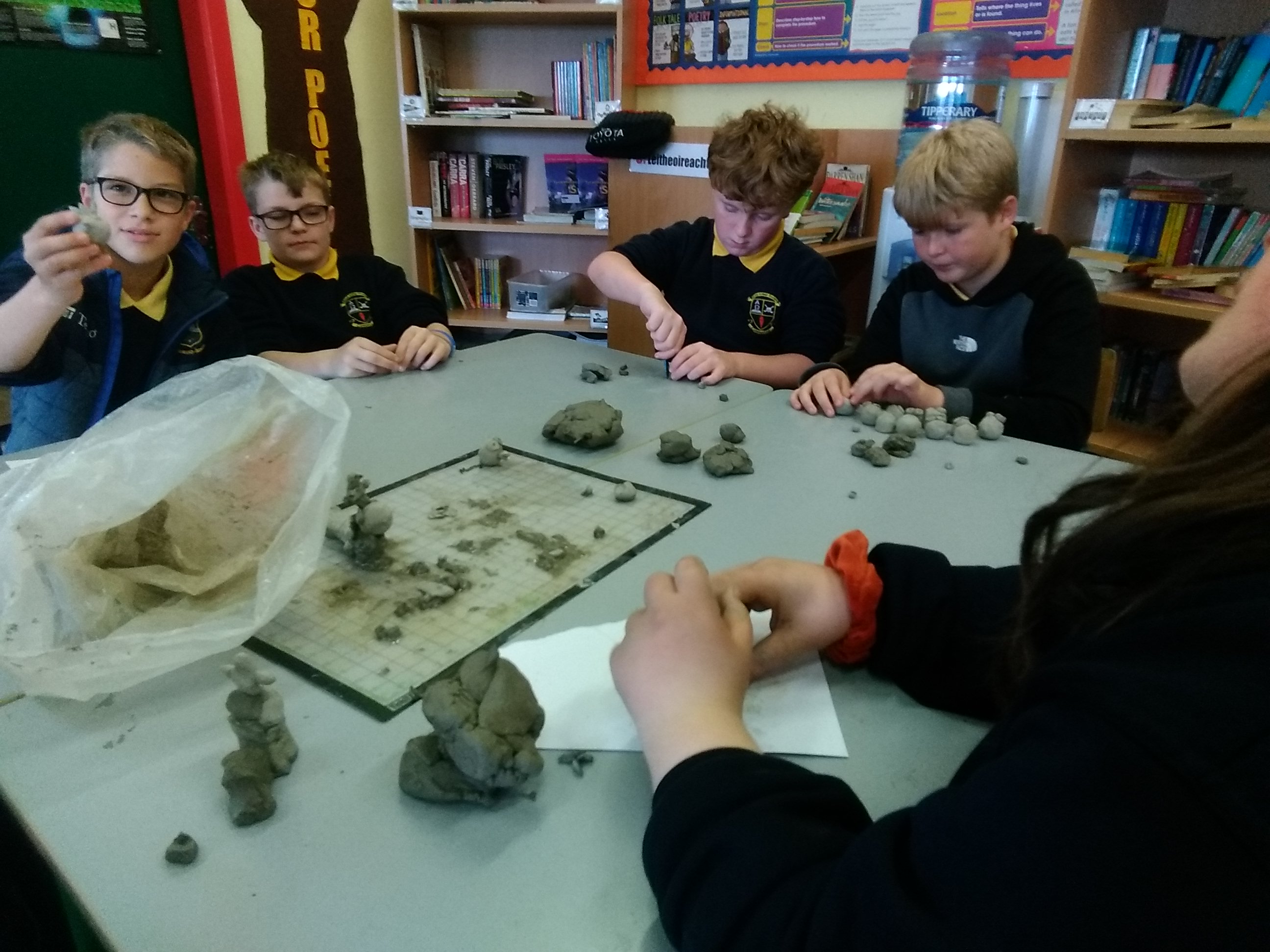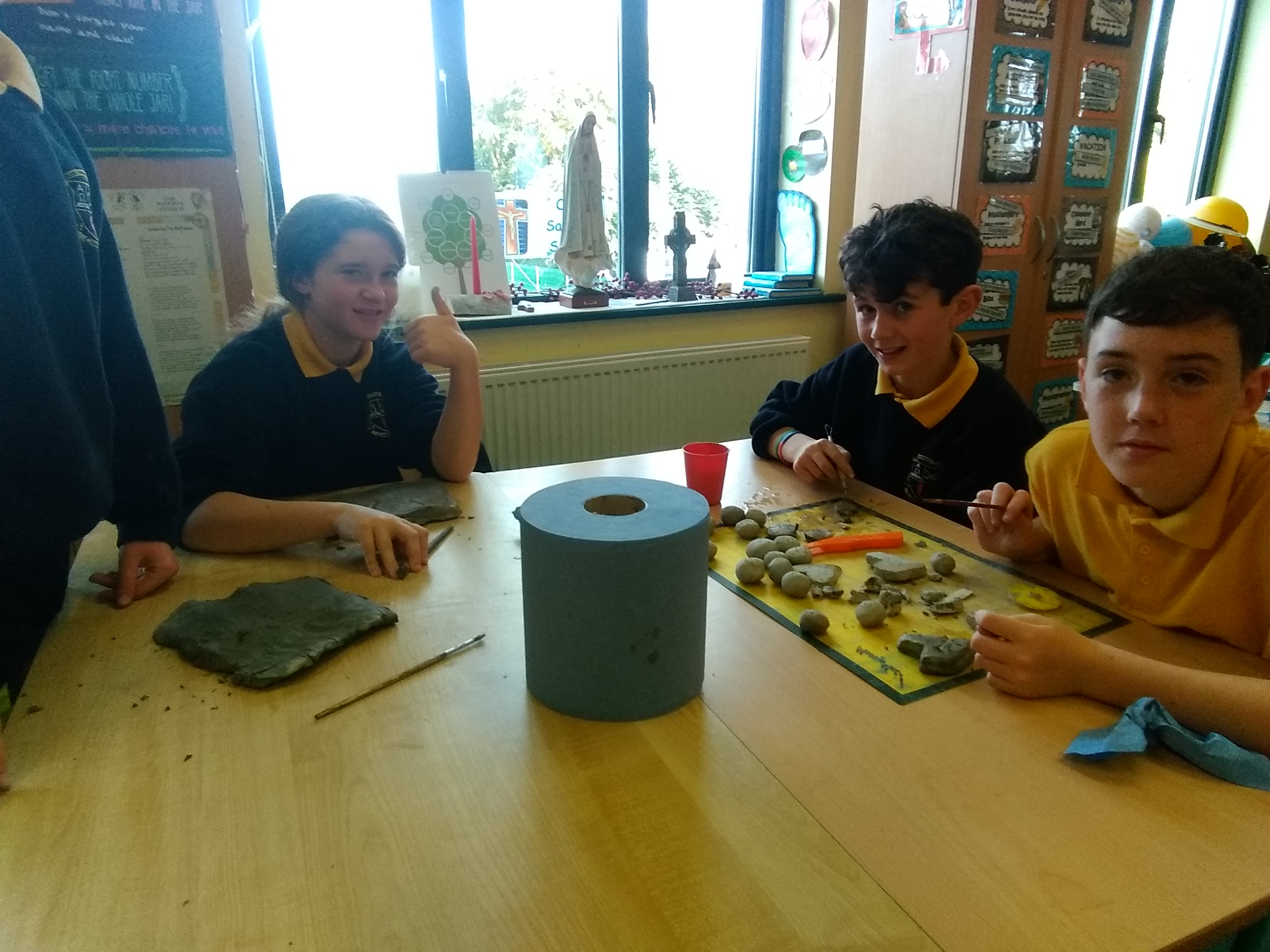 Art – Watercolour Landscapes we spent 3 weeks learning how to create watercolour scenes in Art Class. It was tricky at first learning new skills like blending and judging how much water to add, but by the 3rd week we knew what we were doing. The expensive watercolour paper was introduced and we created some lovely artword which is on display at the back of our class.