Art – Portraits: this week in we have been learning how to draw portraits. Once you have the guidelines in place the rest is pretty easy. We practiced making male and female faces. We also got to draw our partners face but it was very hard to sit still and not laugh while modelling! We created a final display with our work called 'Let's Face it. We are awesome artists'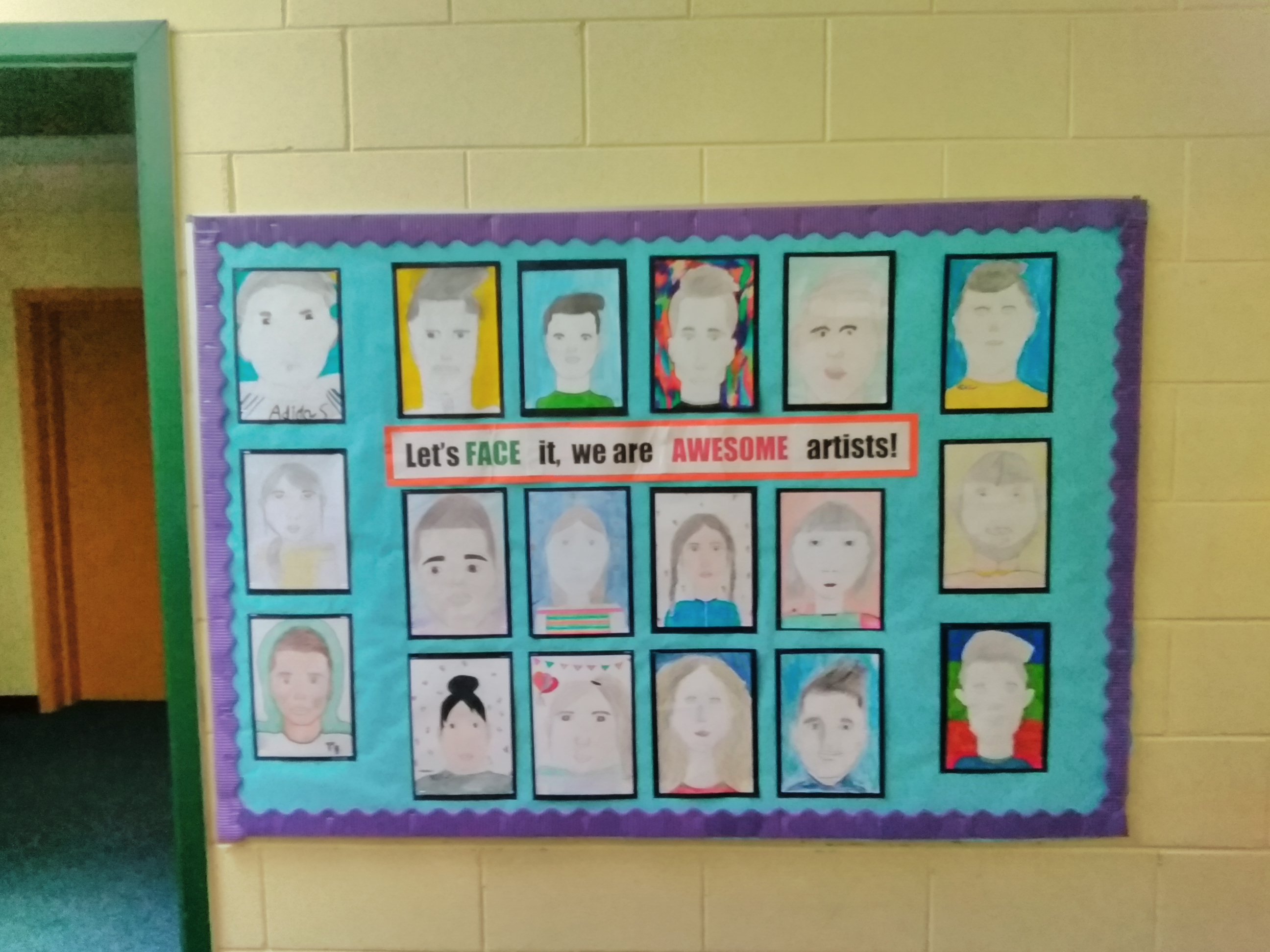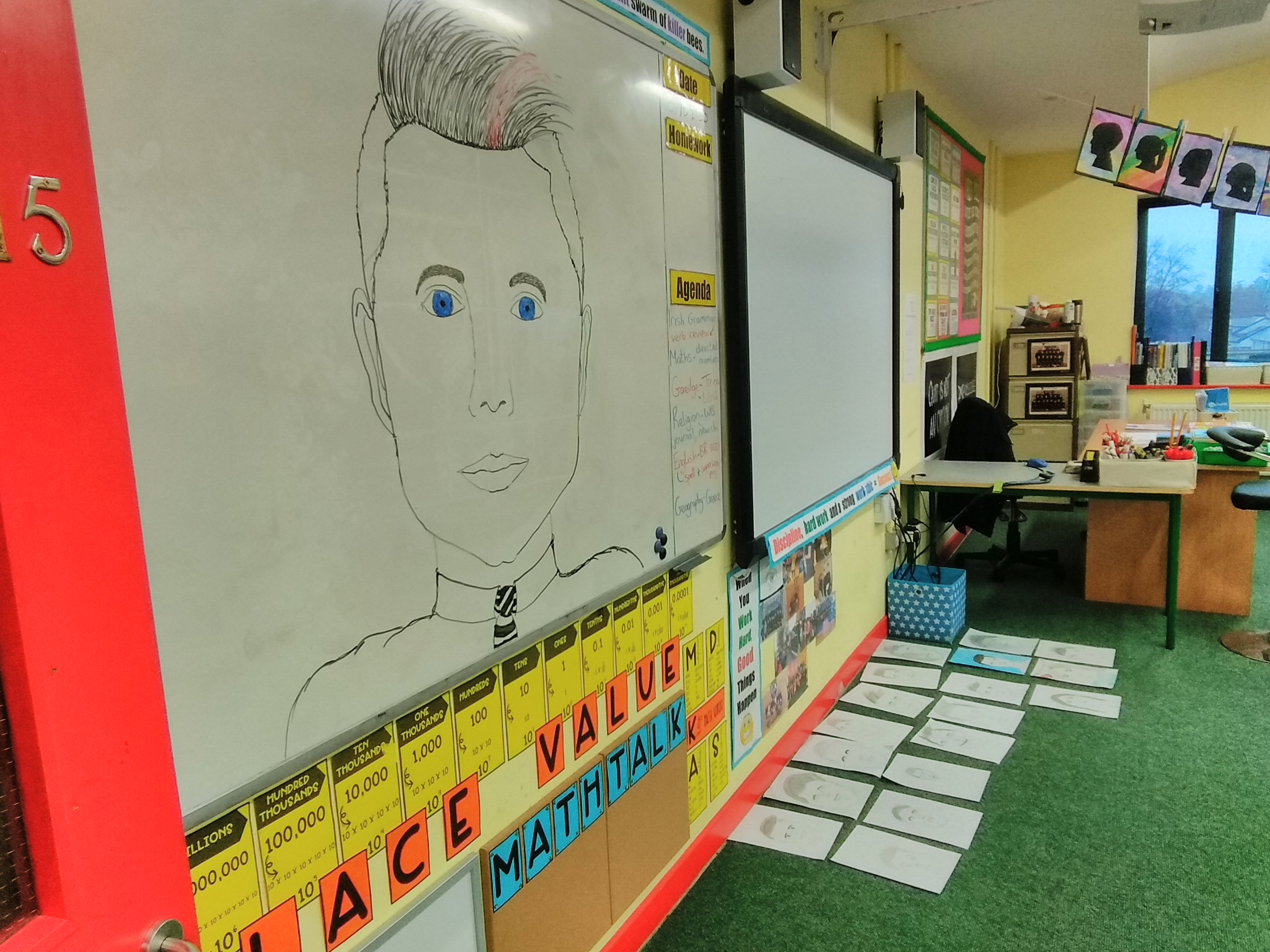 Getting Ready for Confirmation: it is just over a month now to our Confirmation and we are very busy making sure we are ready for the big day. We recently went on a retreat to Castletown which was very enjoyable. Fr. Treacy has also been popping up to the school each week to teach us and to answer our MANY questions.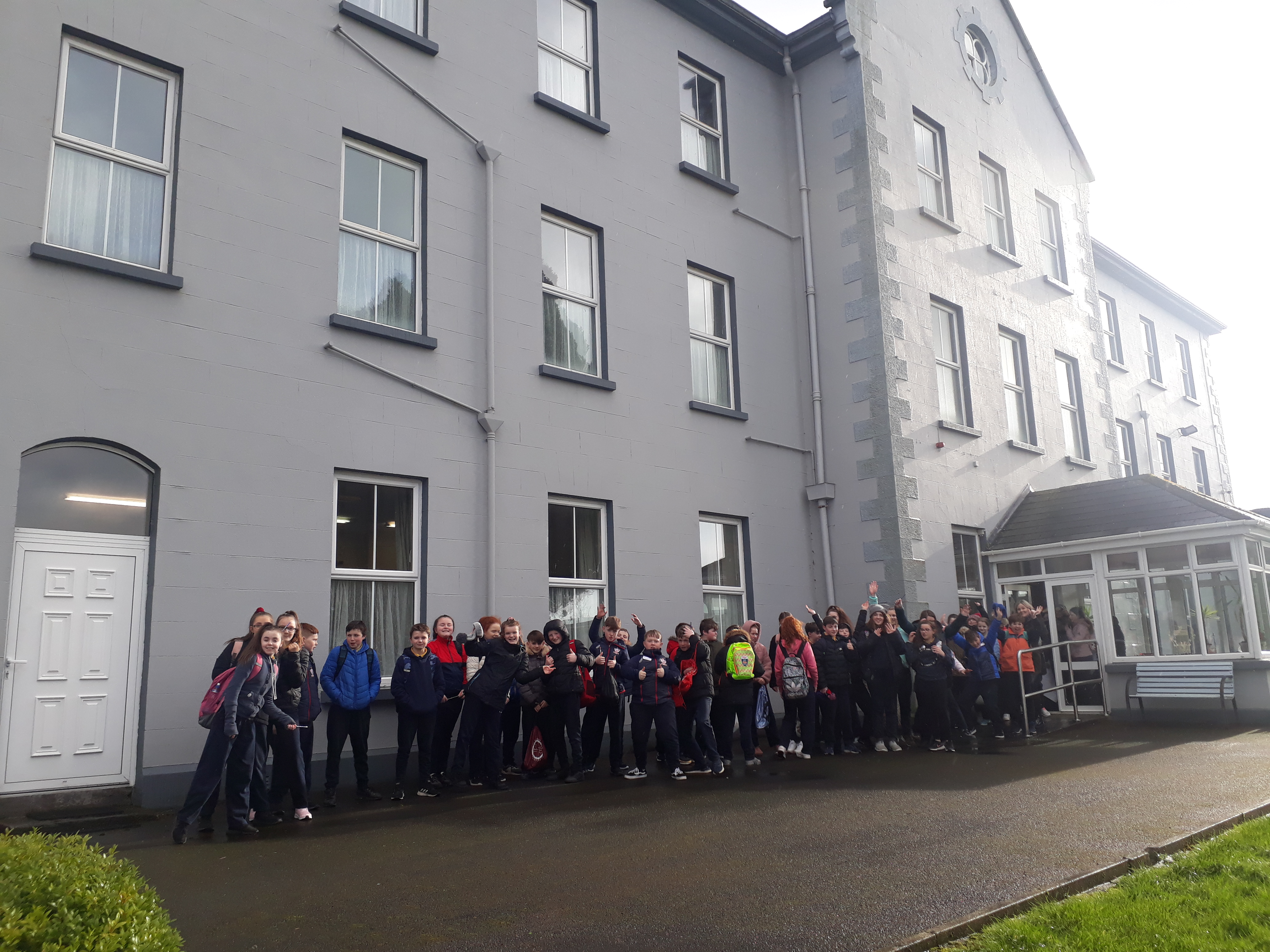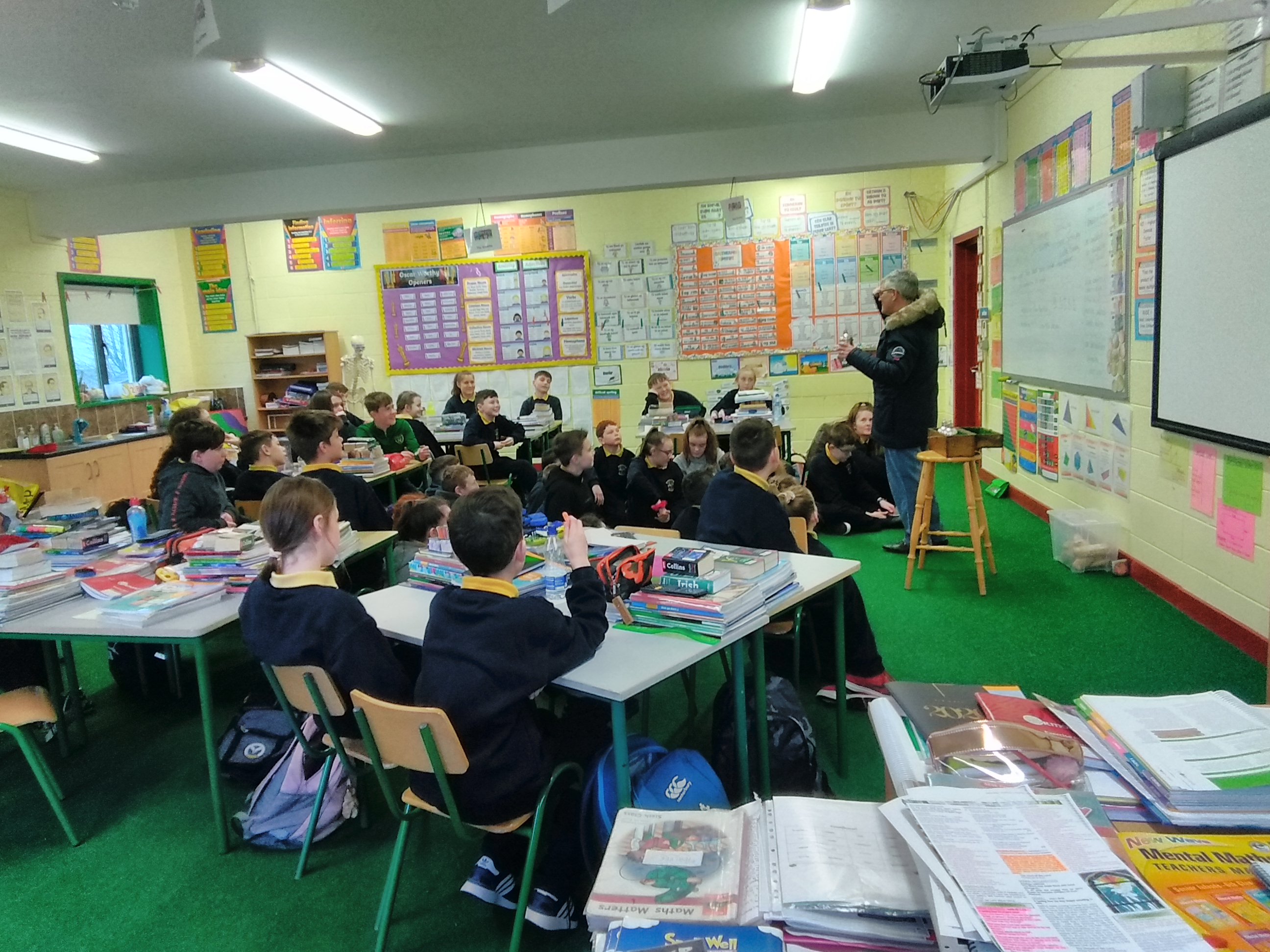 Maths – Data Collection and Representation: as part of the Erasmus+ project, our class had to conduct a survey of the whole school. We had to find out what Hobbies and interests Irish students had and represent the data on bar charts. Thankfully, we had just done two weeks of work on Data in our maths class so we knew all about handling data. Below you can see us trying to find out the most popular car colour and vehicle type passing through Roscrea. After collecting the Erasmus hobby data we created our bar charts and presented our findings at our Friday assembly for everyone to see. We learned a lot from engaging in this project.