Buddy Reading + Art in our Room: usually our class head down to the Junior Infant room for Buddy Reading on Monday, Wednesday and Fridays. On the last Buddy Reading session before Christmas the Junior Infants were brave enough to come up the stairs to visit us in our own room. We did Christmas Art with them and it was great fun!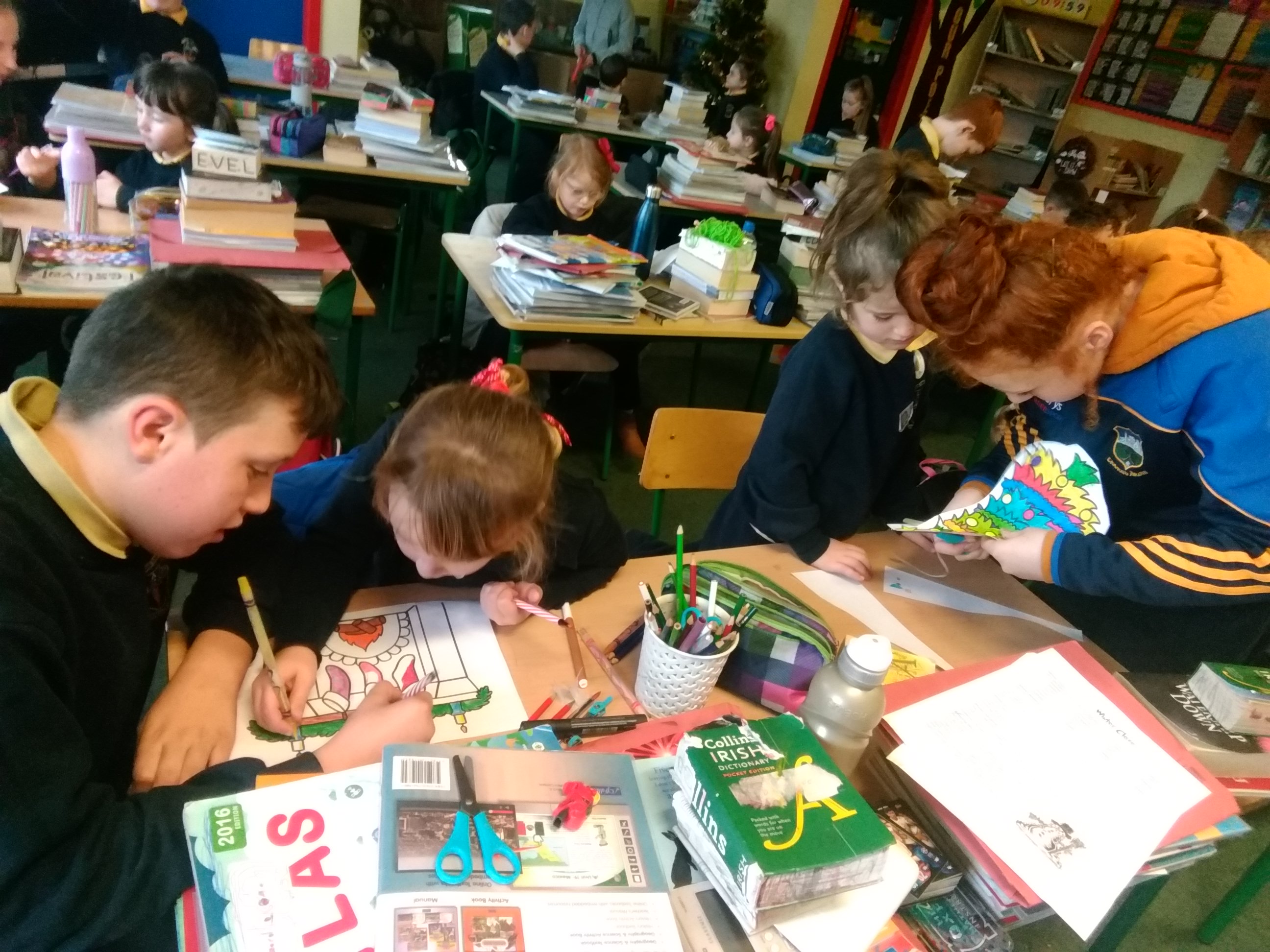 Student Lesson – Edgars: Edgars taught us a very interesting student lesson before Christmas. We learned how to speak some Latvian. We focused on counting to 10 and greetings. We also got to see what their alphabet looks like.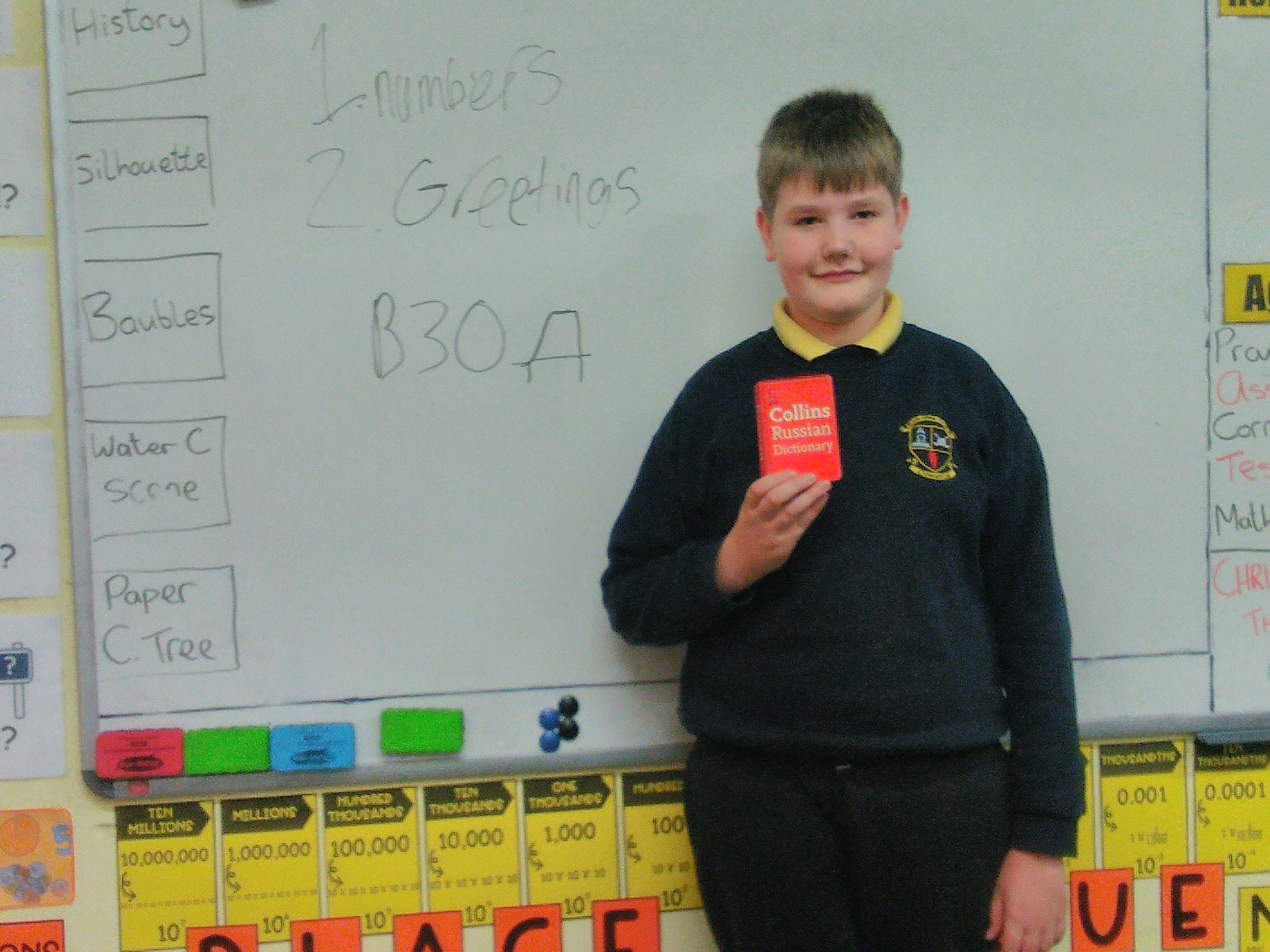 Silhouette Art: we finished up our silhouette art this week and it's on display in the room. They turned out very well and you can just about recognise who everyone is from the black cutouts.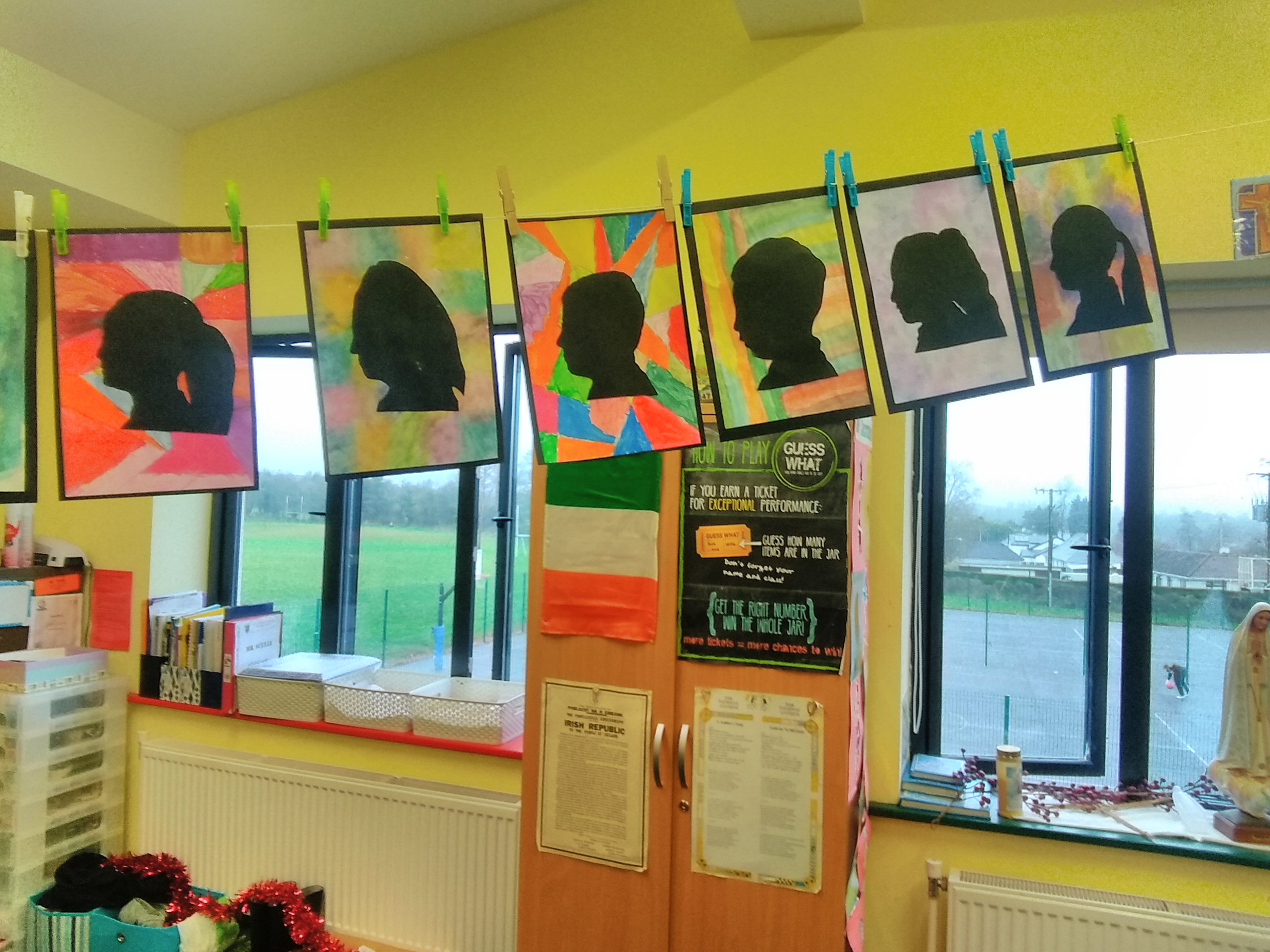 Fastest on the Draw Champs!! congratulations to Dan and Bailey who were both part of the winning team in this competition. Unfortunately, Dan was sick on the day of the final and his sister Rosie took his place. The whole class went down to the hall to cheer our class mates on and thankfully the lads finished up victorious in the end.