Guess What Winner – Daniel! congratulations to Daniel for winning the latest round of our class Guess What competition. He guessed the right number of 247 and with that won the prize – 247 sweets in a jar #iamsojealous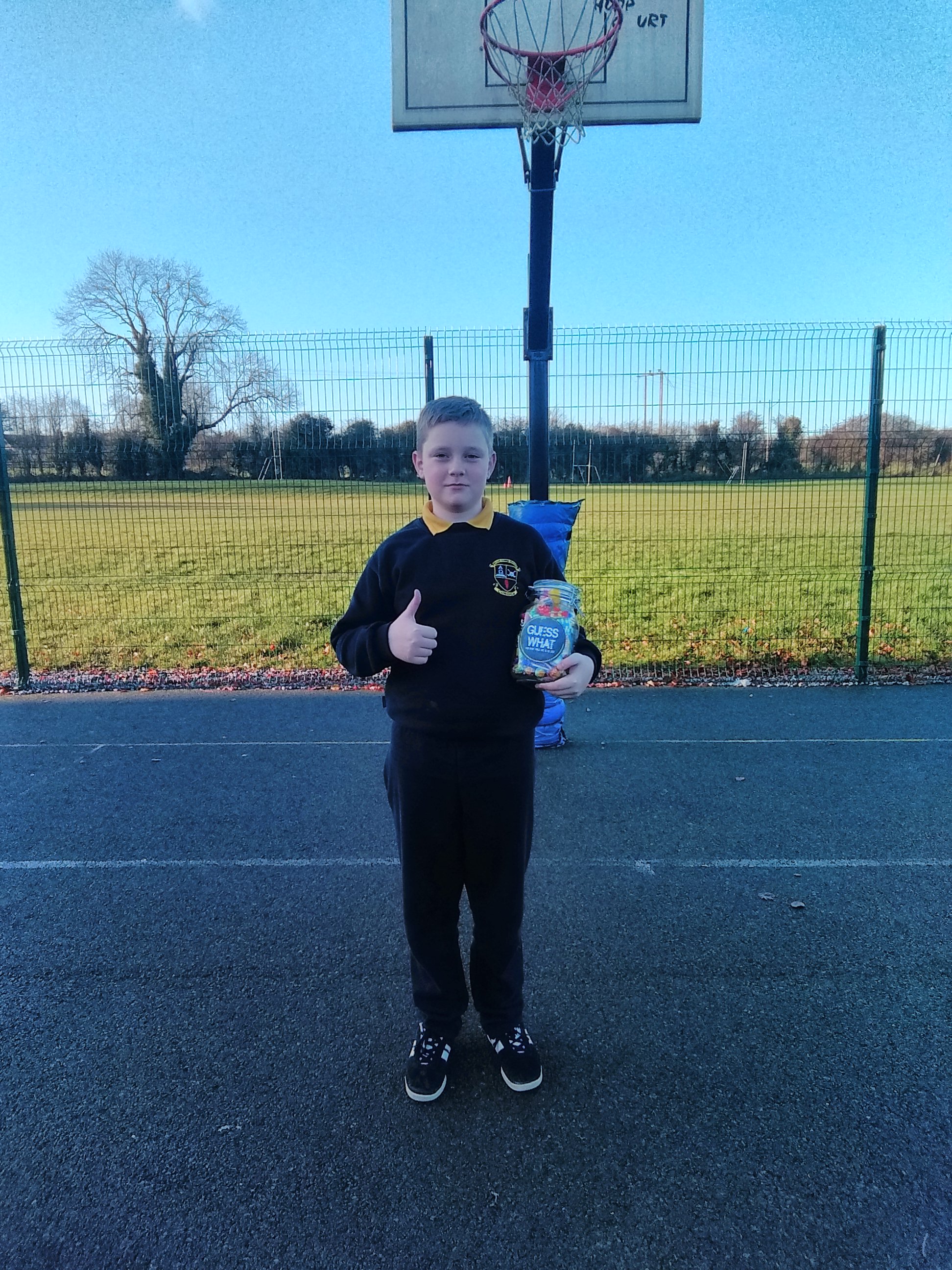 Winter Art: we spent a lot of time in December doing winter themed art. We got the chance to make baubles, watercolour winter scenes and giant Christmas trees. We put our creations together and made a cool display in the hall for the night of the Christmas show.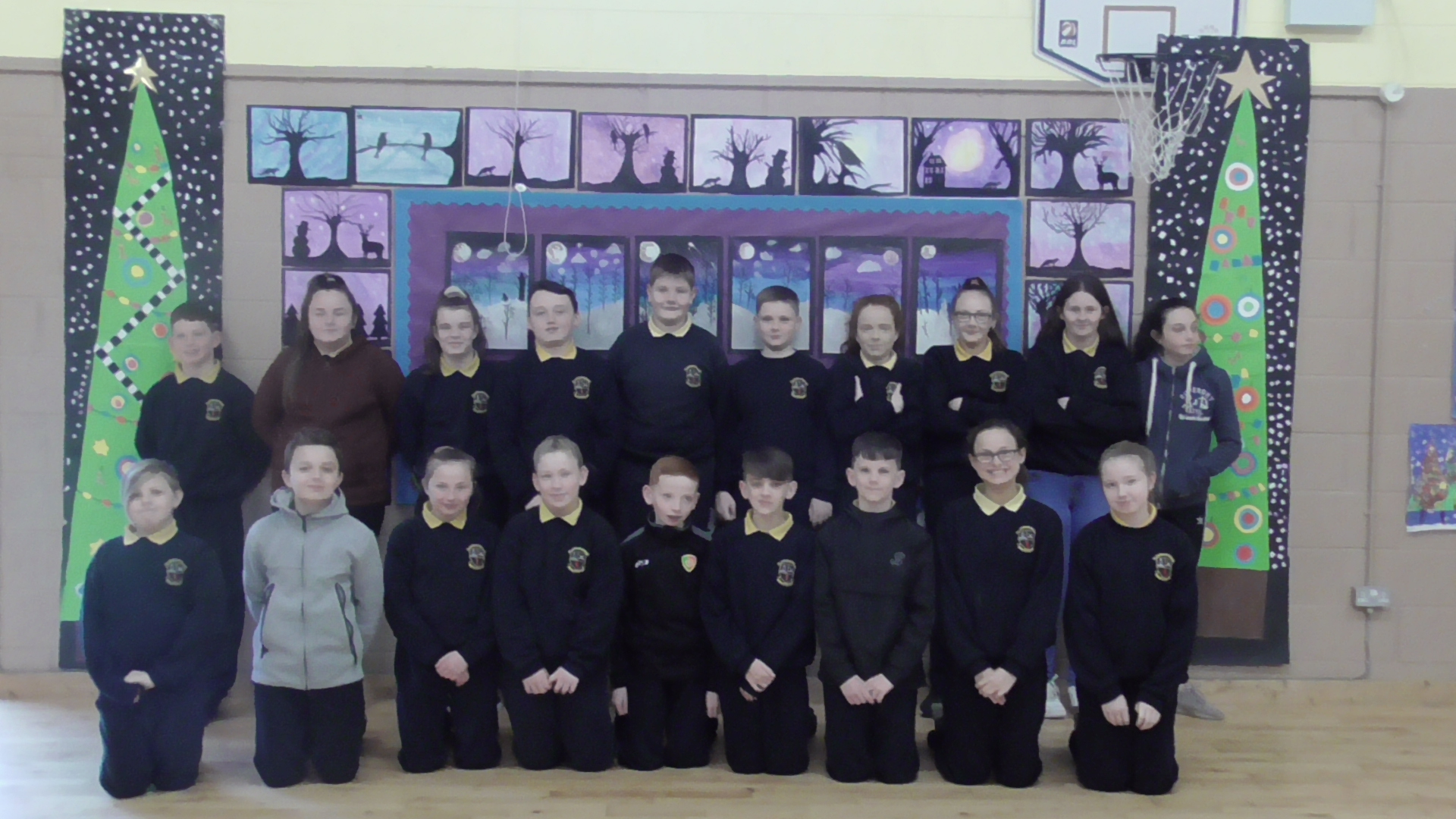 Liam McCarthy Cup: The Liam McCarthy Cup came to visit us at Corville in the hands of  ALL IRELAND WINNER  BARRY HEFFERNAN. He spoke to us for about 1 hour and told us all about the great experience he had with hurling. Class by class we all got a picture taken with the cup. It was a great day!