Credit Union Art: we have been working very hard in art class on our Credit Union Art Competition entries. We practiced using watercolour paints for two weeks until we were ready to have a go at the real thing. We are very happy with our entries and hope that some of us have a chance of winning.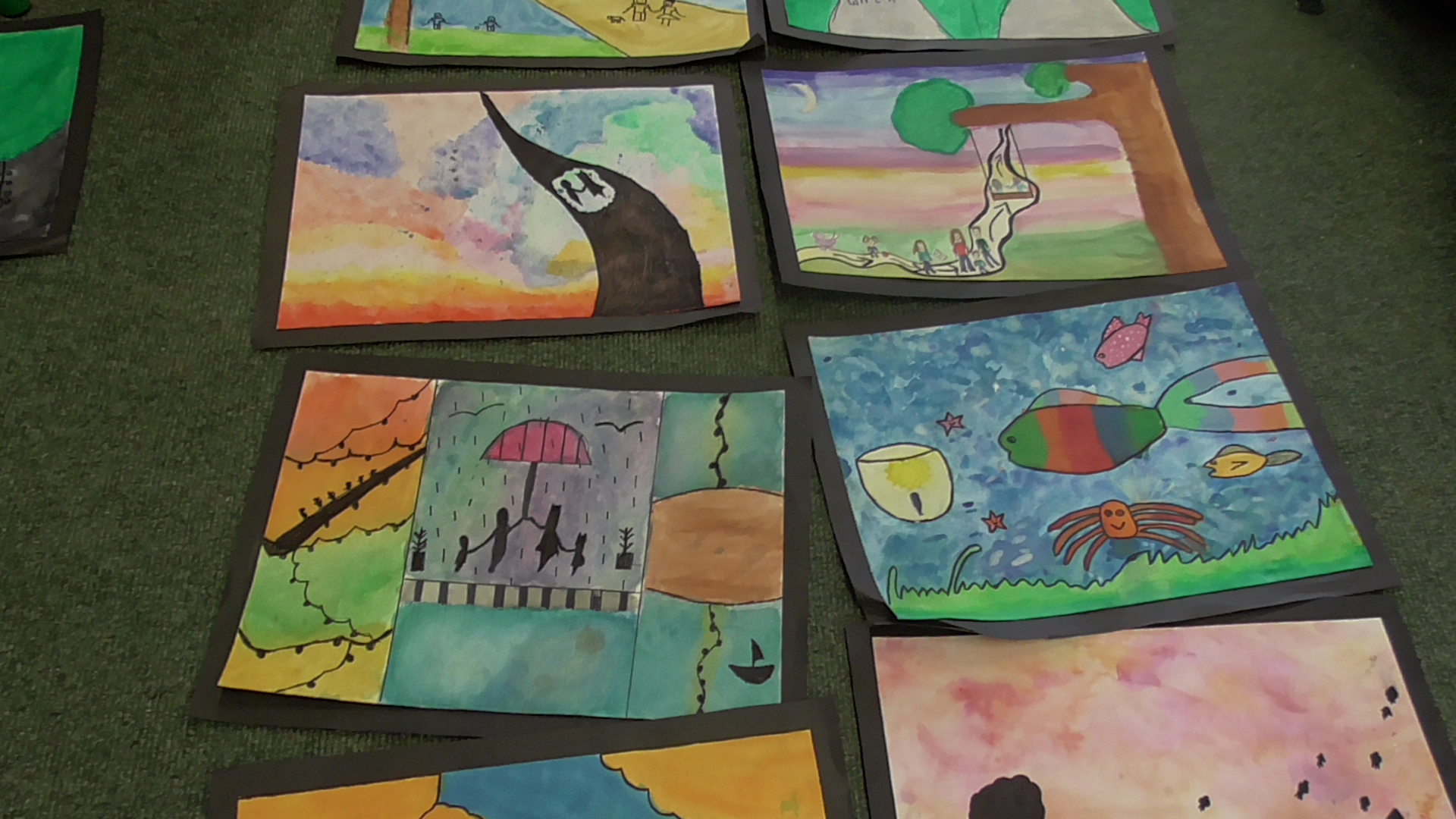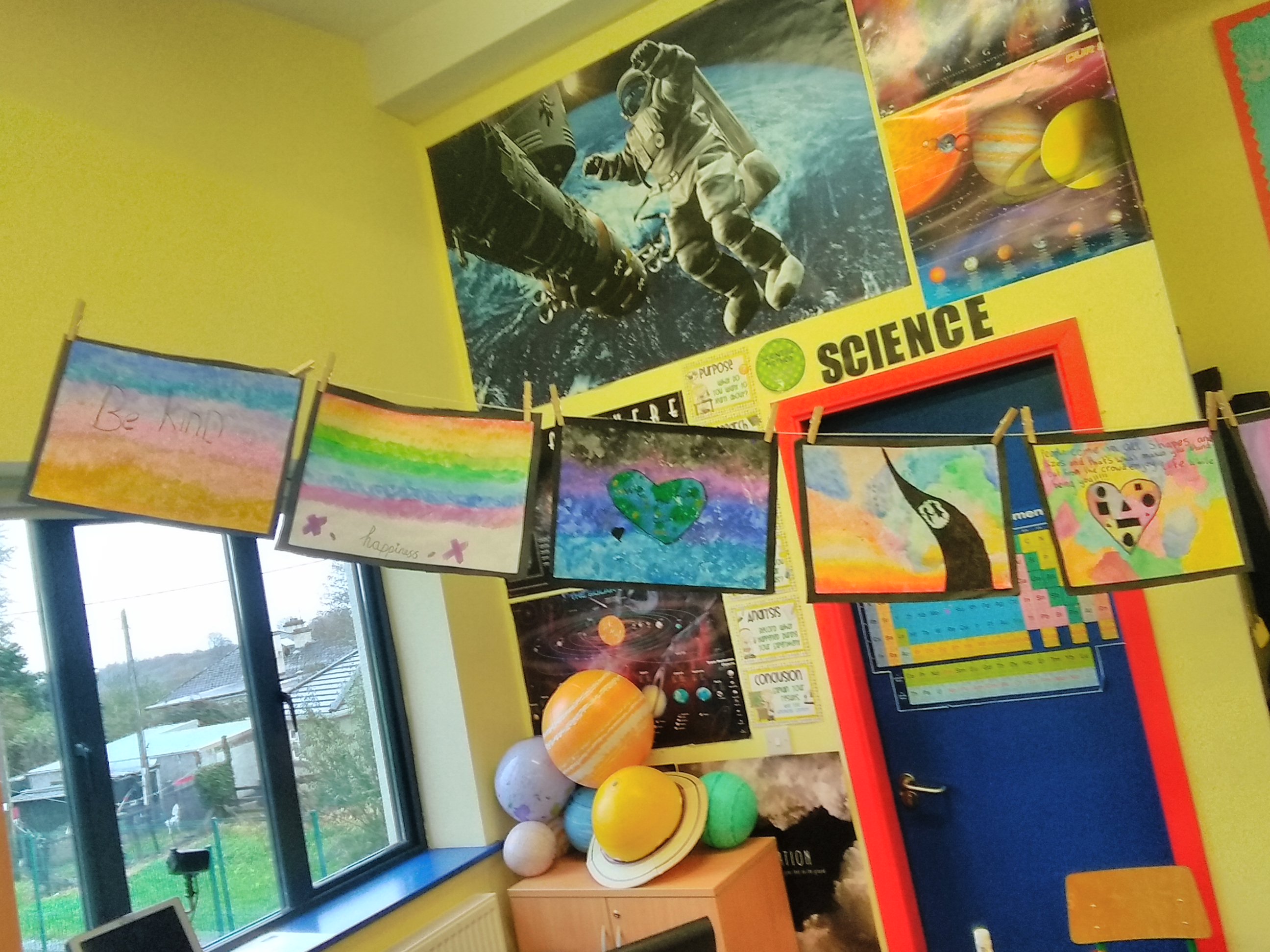 Student Lesson – Hayley: treated us to a cooking lesson recently for her student lesson. Each week 1 student must teach a lesson, on any topic, to the class. Hayley chose How to Make Rice Krispie Buns. With cooking lessons like this the proof of success is always in the eating. It's safe to say we totally enjoyed eating all the buns when they were finished. Well done Hayley on delivering a great, delicious lesson!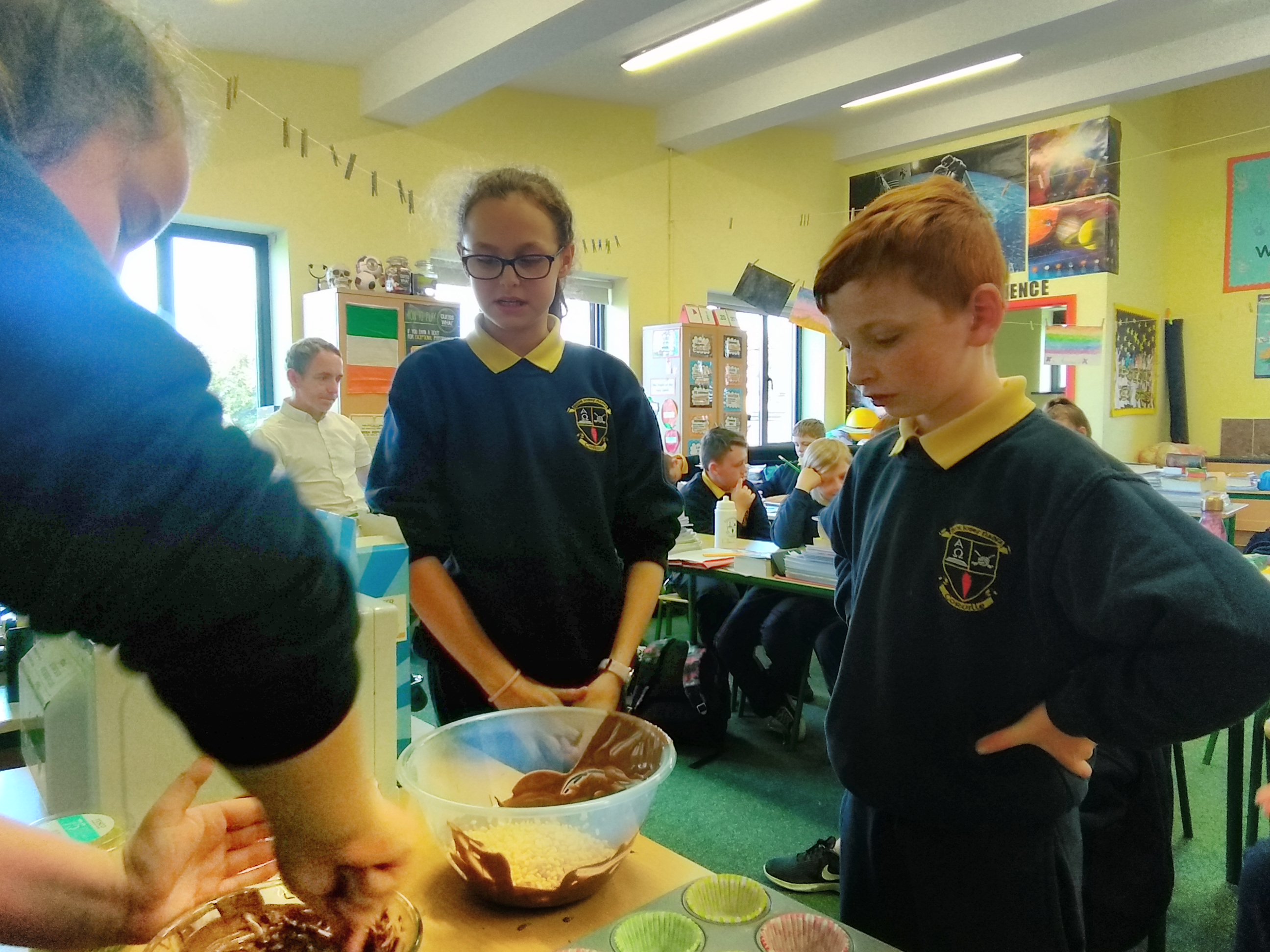 Our Poet Tree: we have been writing a lot of poems this year in Mr. Scully's class. We enjoy this activity and our best poems get put up on our Poet Tree. We write out our poems on a leaf and place it on the tree. If your poem is really special you will be displayed as an apple on the tree. We all want our poems displayed on the wall so we try very hard when writing them.