School Choir: Our school choir has been very busy practicing for the Late Late Toy Show. We all hope for them to be featured on the Late Late Toy Show with Ryan Tubridy. We would also like to thank all the teachers who give up their time and assist with choir. From everyone in Corville we wish you all the best of luck, especially those from our class Zoe, Annabel, Eve and Katie.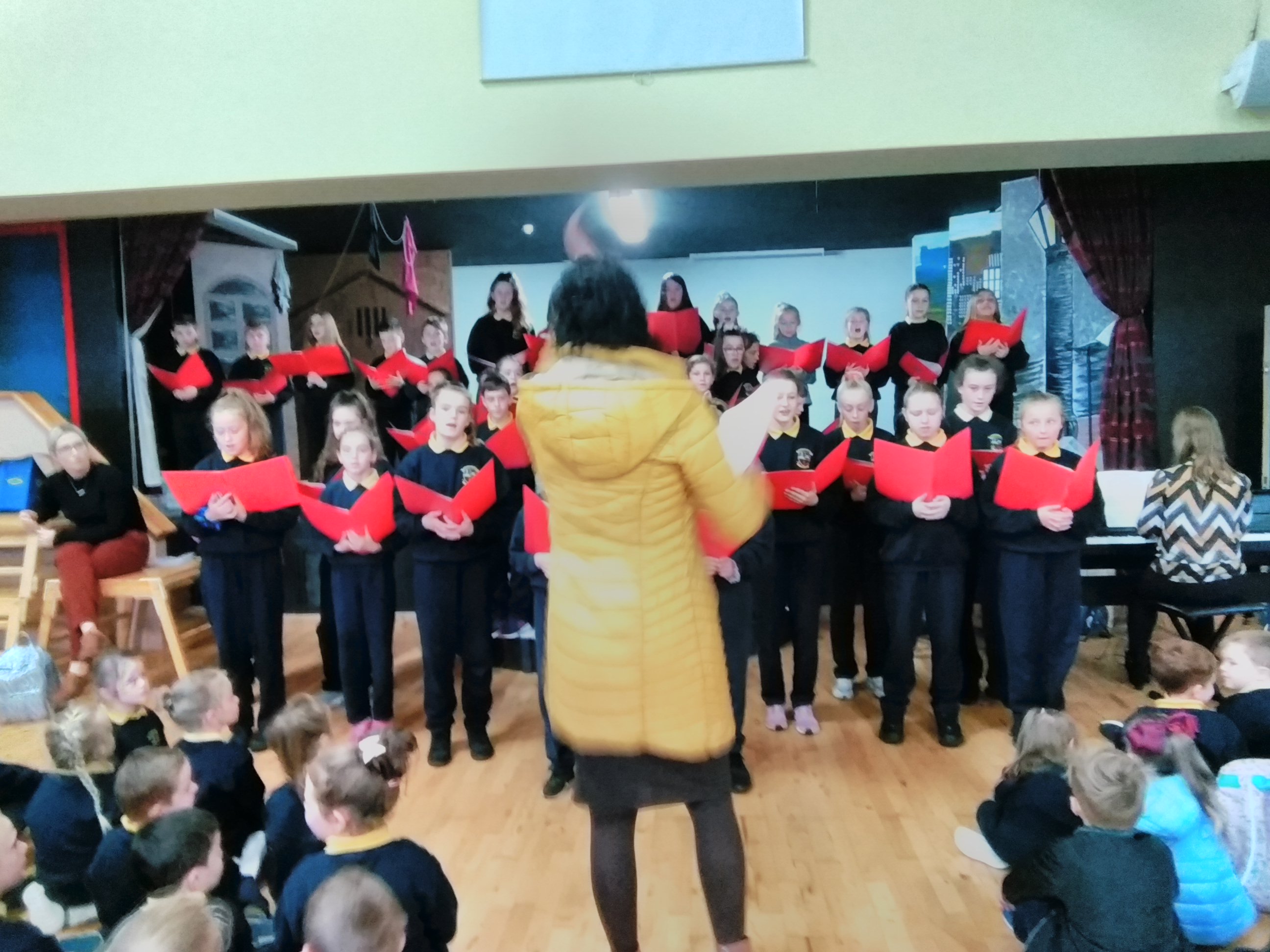 Student Lesson: Each week one of the students from our class has to teach all the others in the class a lesson on whatever topic they wish. This week our whole class took part in an Irish dancing lesson with Kellyann. Everyone had lots of fun learning the various moves. We all are looking forward to future student  lessons!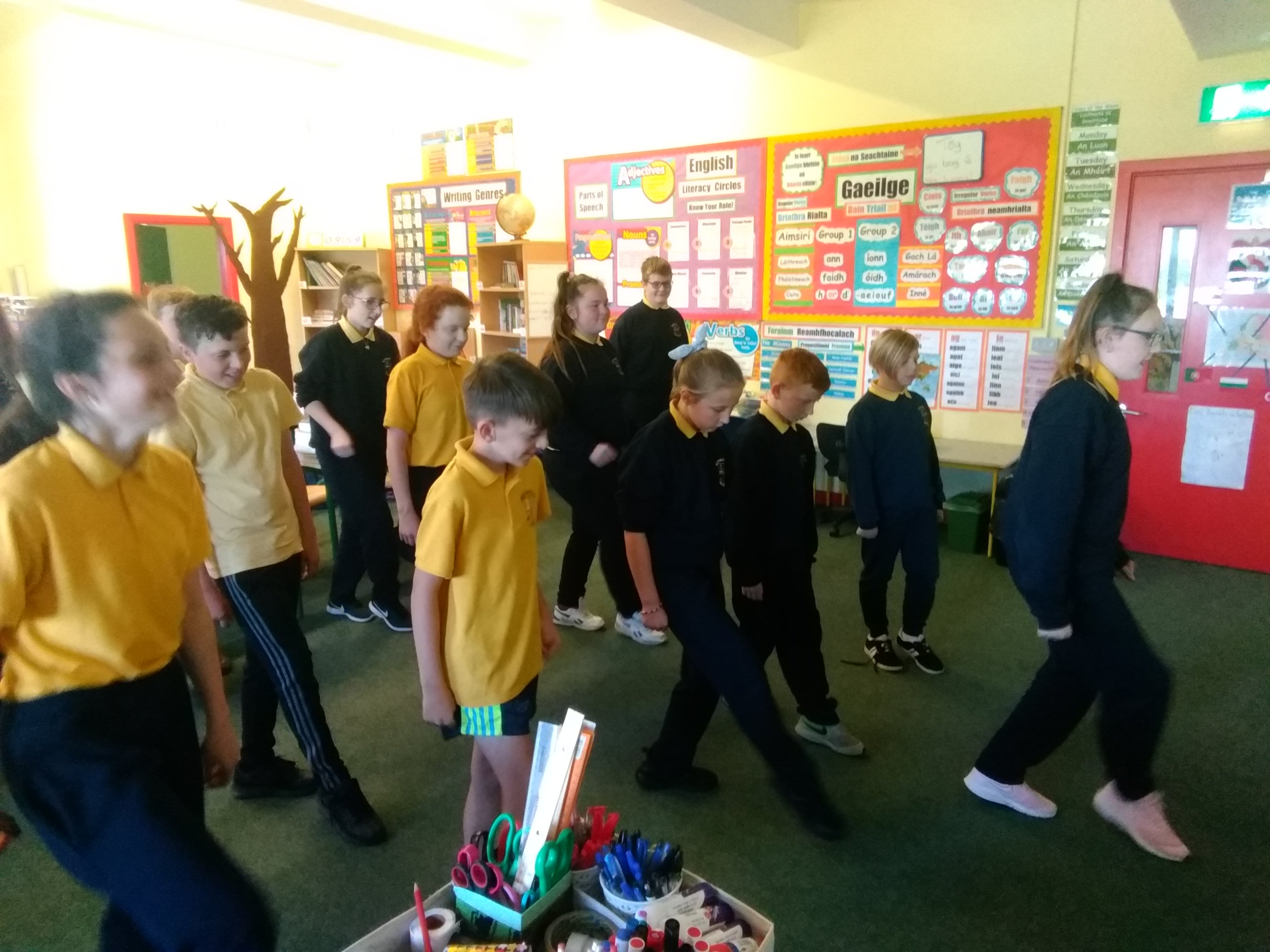 Guess What: In our class we have a competition called 'guess what'. If you do something exceptional in class you will get a ticket for a draw. We then write an estimate of how many sweets are in a jar and the person with the closest guess gets the whole jar of sweets at the end of each month. This month Daniel and Sarah split the jar as they both guessed the number correctly.