Learning Guitar: In Mr. Scully's 6th class we are learning guitar. We have learned five chords. We have already preformed for Dani. We have learned one song [Songbird by Oasis] and we are learning another song [Riptide by Vance Joy] a well known song.Learning guitar is so fun!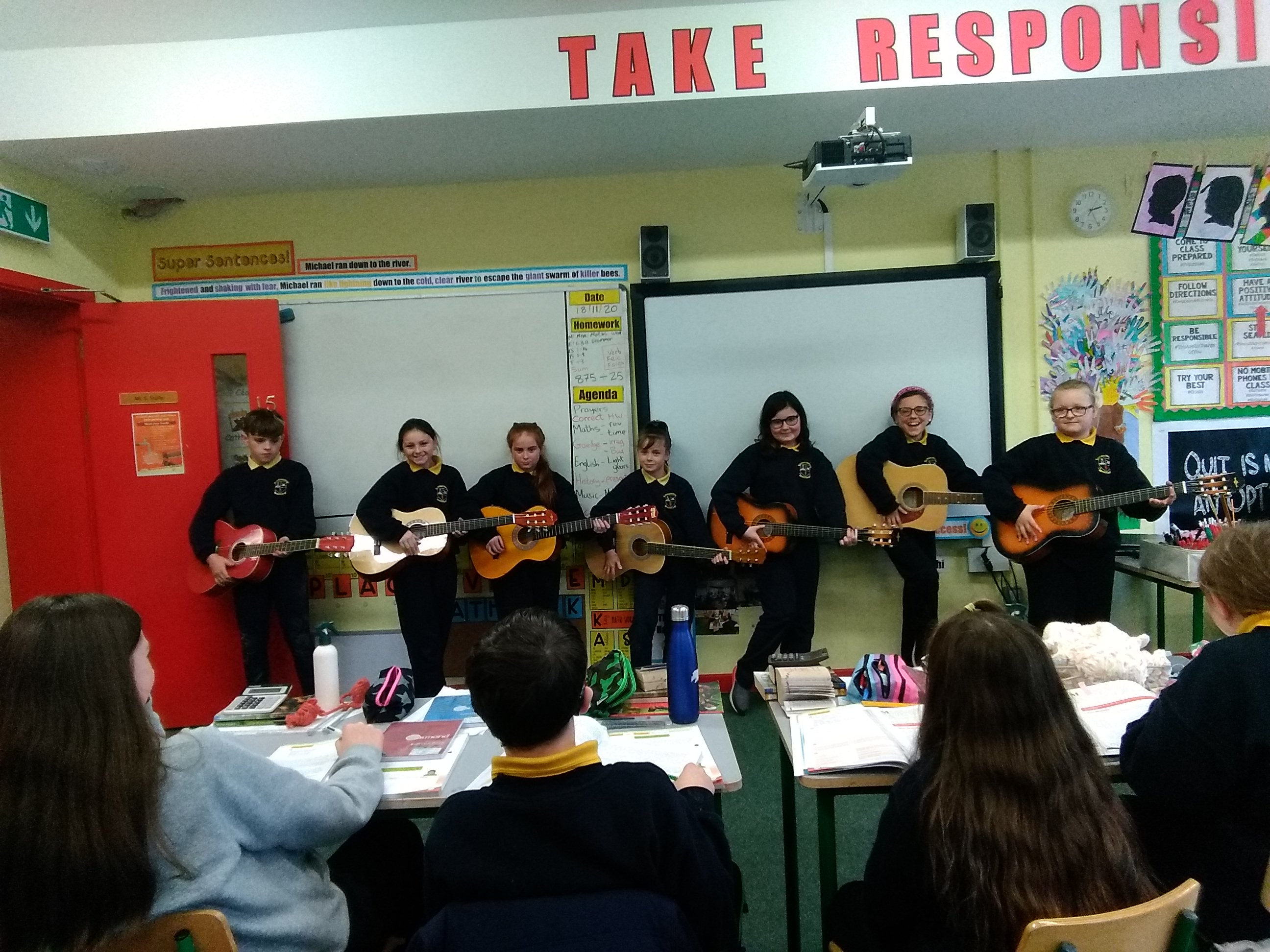 Portrait Art: Lets face it, we did self portrait and learned how to draw people and portrait and a symmetrical face. We learned two ways to draw a face, 1: By drawing an oval, and 2:By following a video on youtube. We all love art in 6th, thats all for now,bye.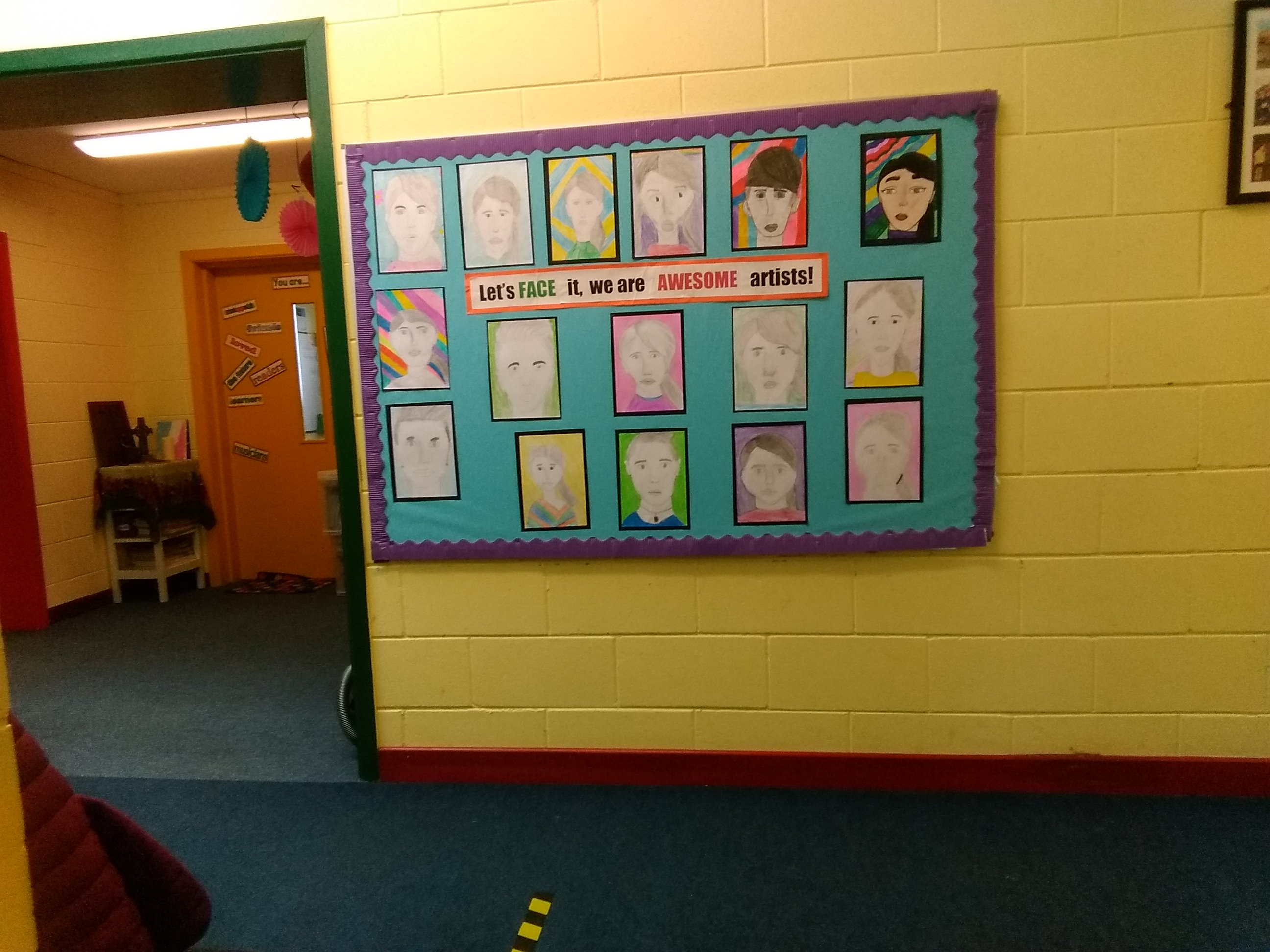 History timeline: We are doing an Irish history time line from the start of Irish time up until today! We all had to study and research about a different time in Irish life.