by Zoe Fairbrother (photos) and Alicia Murphy (blogger).
Reach for the Stars: We are reaching for the stars here in 6th class! Reaching for the goals we wish to achieve this year. The sky is your limit!! We all made our own personal goals for the year. At the end of the year we will review the 'stars' to see if we reached our goals.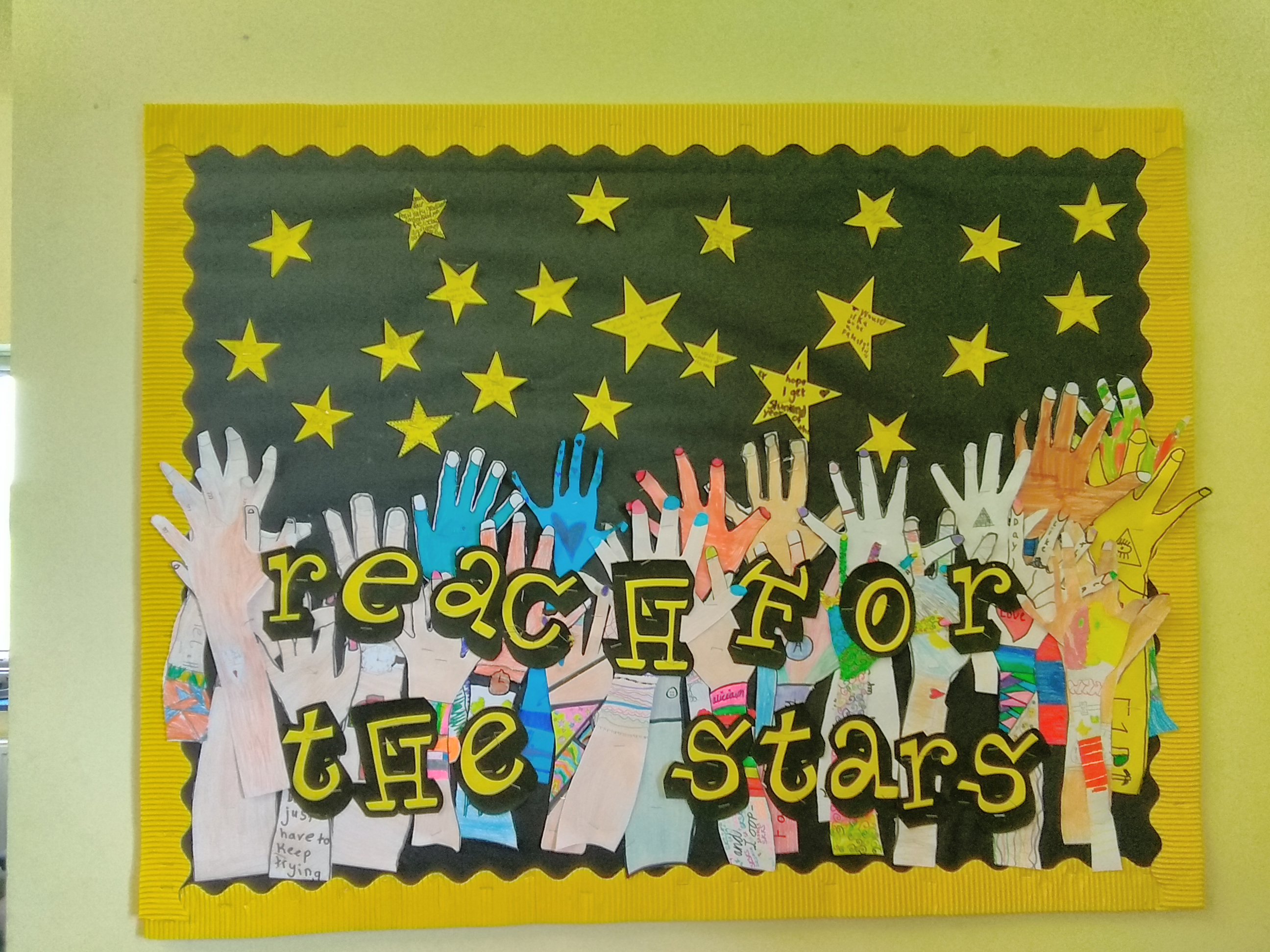 Water Colour Painting: This week in 6th class we are doing water colour painting. It is our first time doing water colour painting so we are only experimenting at the moment. We will  improve from this day onwards but Mr. Scully said he was very happy with what we produced so far. We peer reviewed each of the paintings and selected which ones we thought were the best Sarah and KellyAnn got the joint highest score.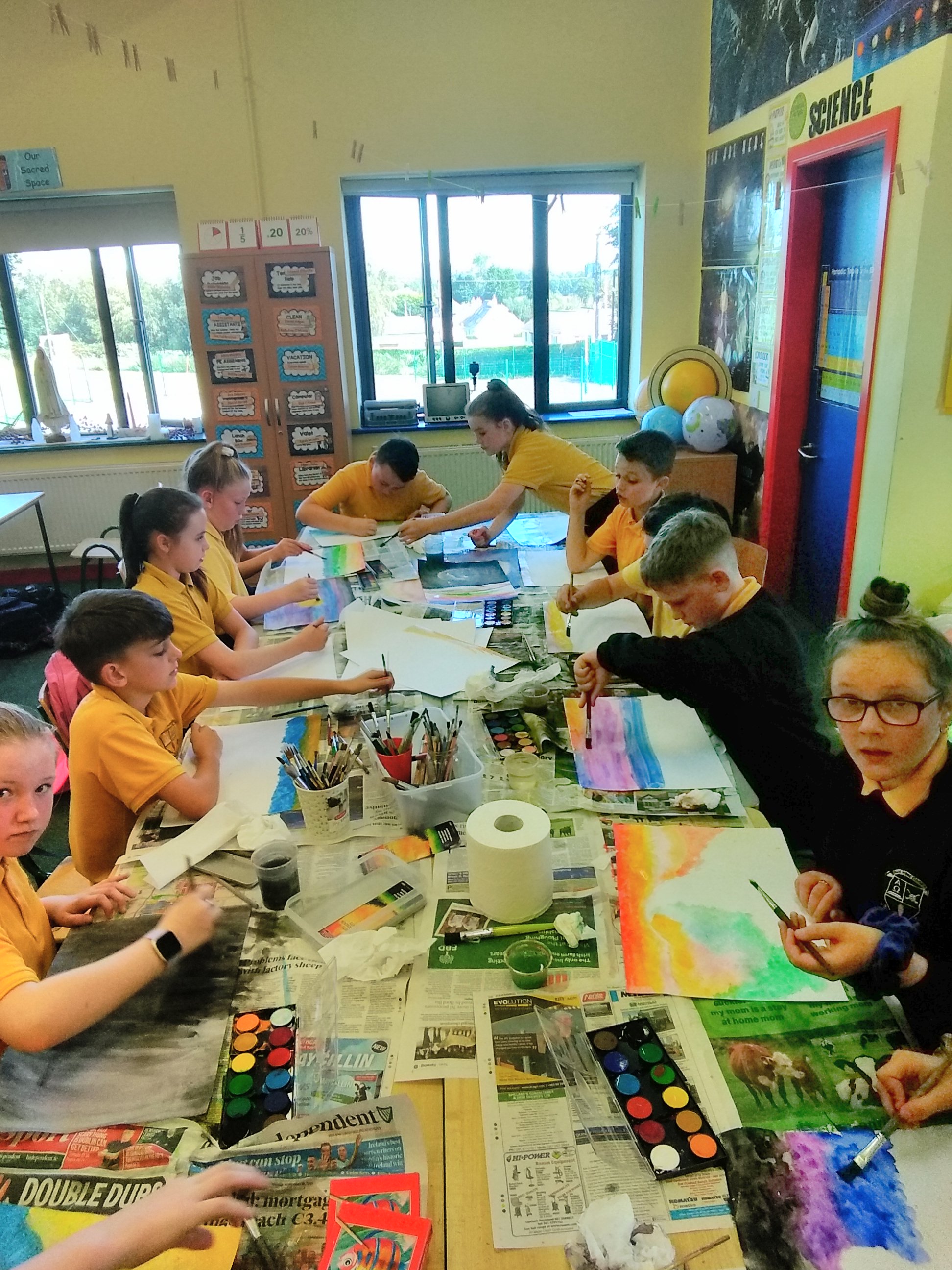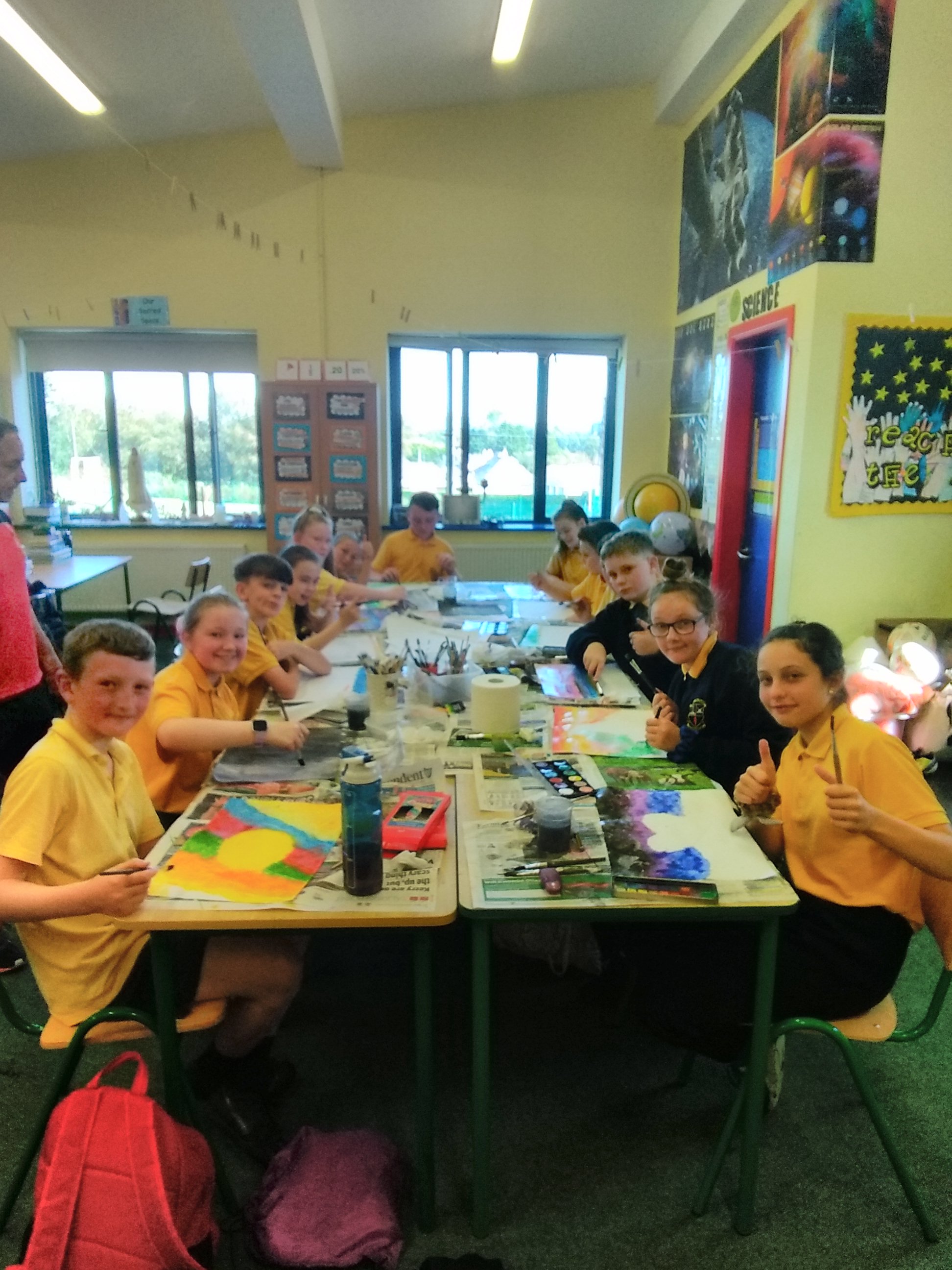 Tag rugby: We are so thankful to have Ger from the Roscrea Rugby Club coming out to Corville every Monday to coach us for tag rugby. He will be coming for the next 5 weeks and we can't wait to see how much we improve in that time. Passing backwards all the time is proving tricky but we will get the hang of it soon!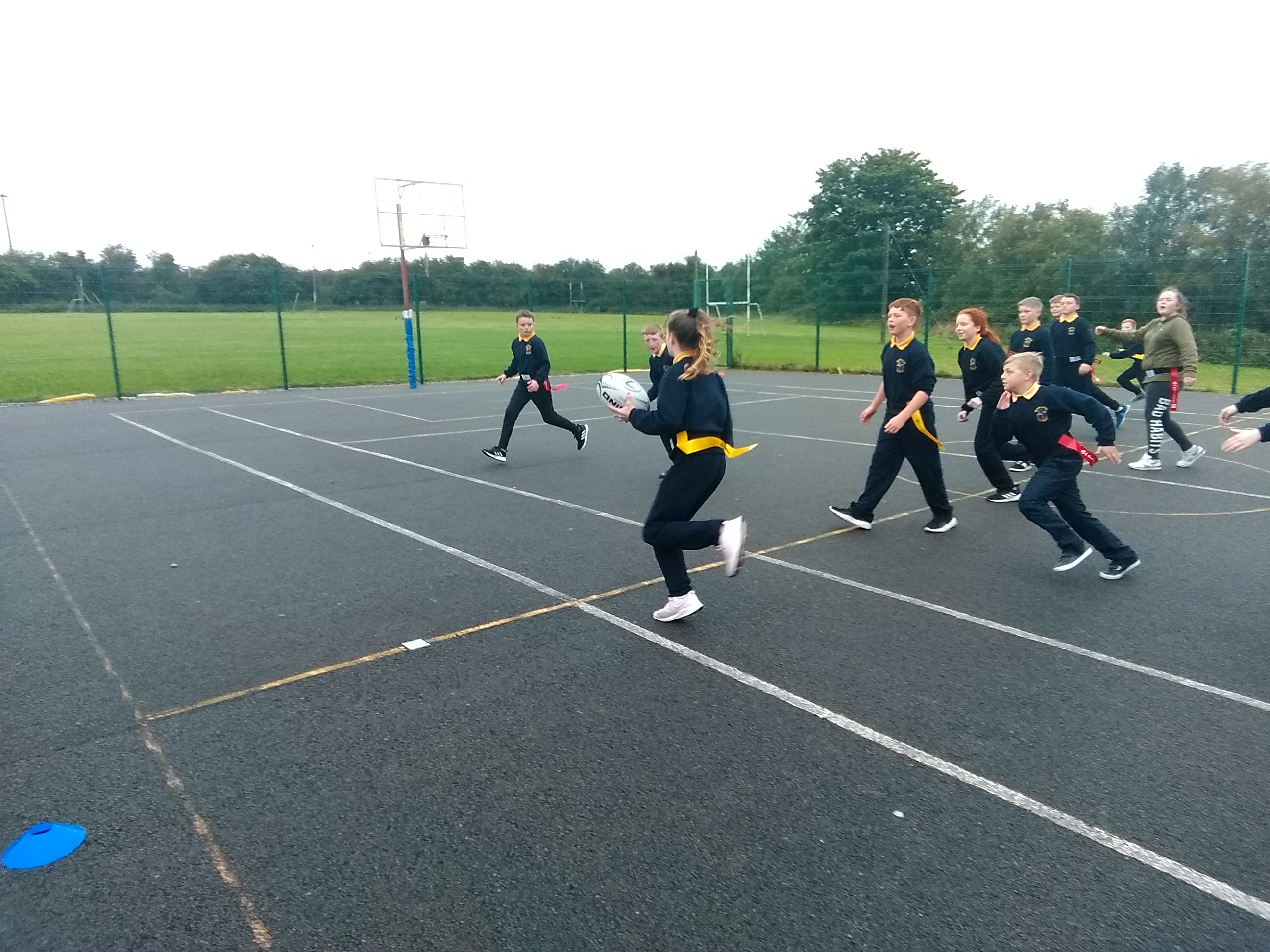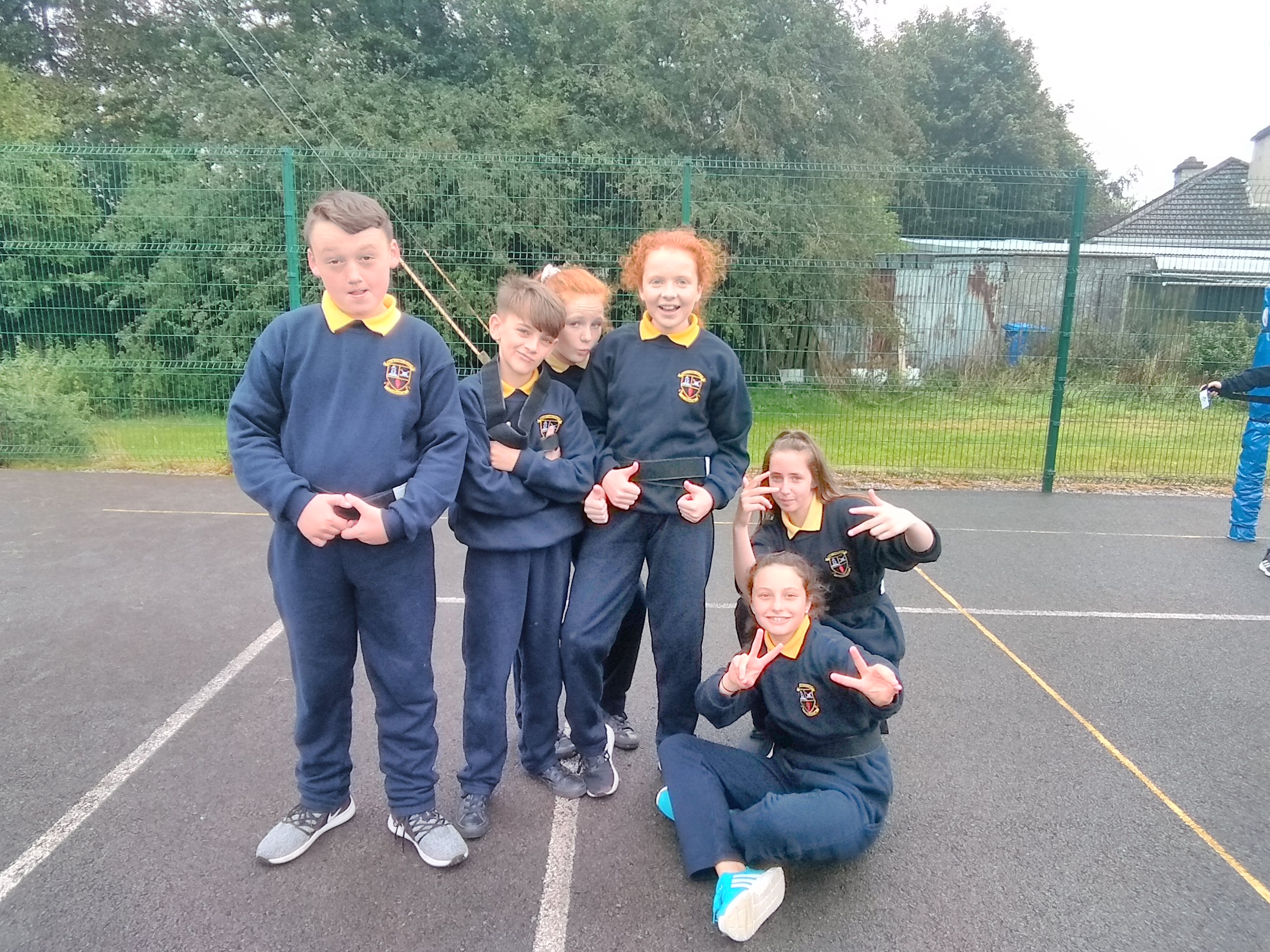 Swimming: 6th class are having so much fun going to the swimming pool every week. Everyone is participating in this fun activity. We are learning all the different strokes and we are getting fit too. It gives us a nice break from all the work we are doing in class.