All week long the students in Corville have been engaging in a wide variety of activities. Each day there were different activities to focus on. We had glorious sunshine for the whole week which made it all the more enjoyable. Take a look below at the various activities we took part in throughout the week.
Monday: we started off the week with a school relay. All classes in the school were involved. Each member of the class had to run a certain distance before passing the baton onto the next student. Last to go for each class was the class teacher.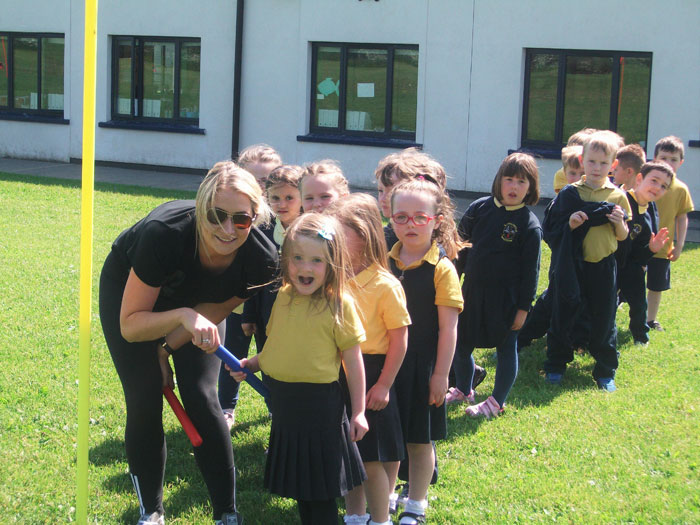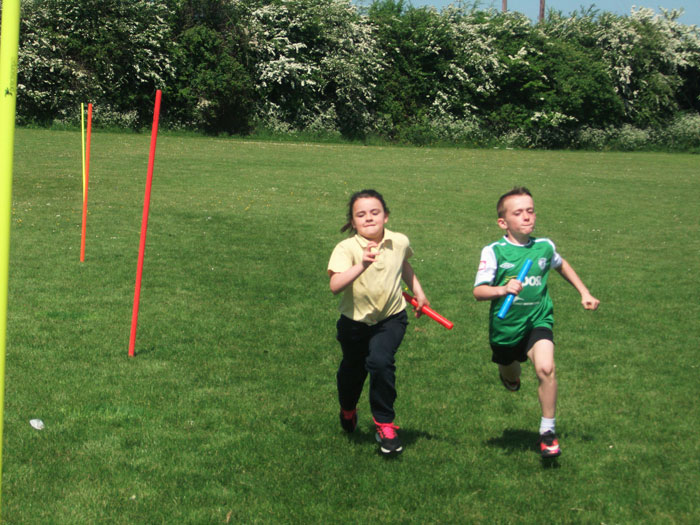 Tuesday: we had a Zumbathon. This involved each class heading out to the hall to learn the dance routines for 5 songs. After lunch we then had a ginat Zumbathon in the field with all the classes and many teachers taking part.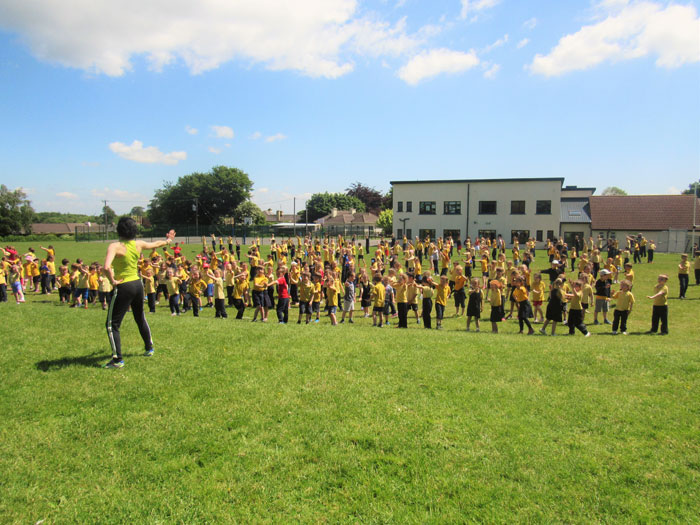 Wednesday: was our WOW day (Walk on Wednesday). To start the day we asked for parents and students to assemble at Centra. From there, everyone walked the 1km distance to the school. Later that day we had a tag rugby tournament for 3rd/4th class and 5th/6th class.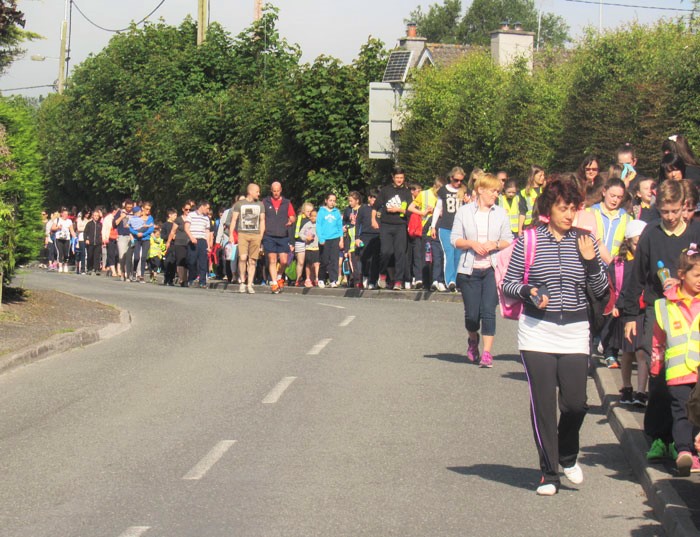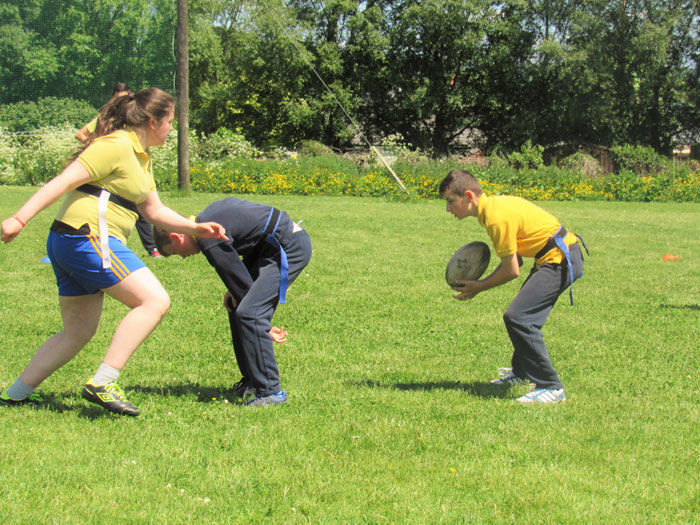 Thursday: was a big day for the school as it was our annual sports day. It was jam-packed full of activities and was definitely one of our best sports days ever. We will give a full report on the sports day soon so I won't go into detail here.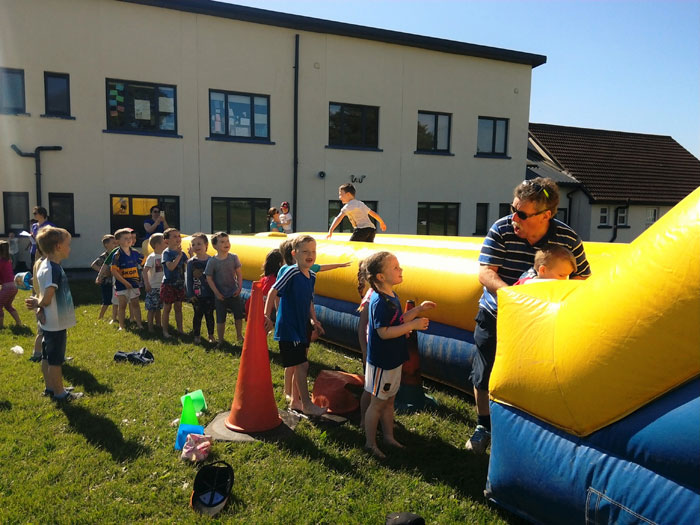 Friday: the whole school was very tired on Friday but we summoned up enough energy to host a successful basketball blitz between 4th, 5th and 6th classes. I should also mention here that all week we have been doing an 'Active Line' at lunch times. When the children are lining up to go back into class we get them to perform various exercises while they are waiting.