The school has been very active over the last few weeks and things are about to go into overdrive between here and the school holidays. The school would like to congratulate our recent medal winners in boxing and Irish dancing. There were plenty of other activities taking place in the school over the last few weeks and we have a number of things kicking off this week as we all look to 'Get Moving' in the run up to our School Active Week.
So, what's been happening in Corville?
Zumba: each class in school has been attending zumba classes on Fridays in the hall. Our zumba instructor has been giving the children a great and enjoyable workout. In the photo you can see children from 5th and 6th having a great time.
Check out our brief zumba video on our >> Active Facebook page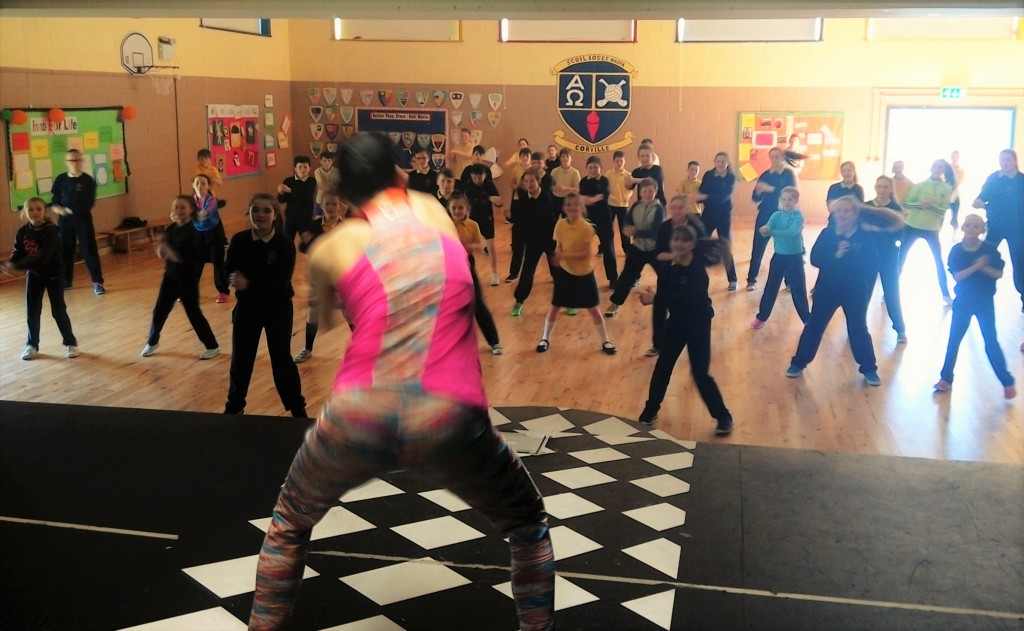 Basketball blitz: the school was delighted to be the hosts of a basketball blitz recently. It gave us a chance to show off our newly painted basketball courts! Corville performed very well in the blitz but lost out in the final. We would like to congratulate our mixed 6th class team for their efforts. Our basketball team will be playing in another blitz on Friday, May 20th so best of luck at that!
Soccer Blitz: the annual school wide competition kicked off this week for middle and senior classes. 8 teams are competing against each other. They are divided into an A and B group with both boys and girls playing together. Each team contains students from each class from 3rd up to 6th. 3 matches take place at lunch time and the competition will continue right up until the end of our Active School Week. The junior class competition is due to start next week and should be great fun!
More photos can be found on our >> Active Facebook Page