Student Lesson: Every week one student from our class has to teach the class something new. This week was the turn of Cian and he decided to show us how to make scones. We used eggs, flour, sugar, butter and milk. We all got a chance to make our own scones. We had so much fun baking. While we waited for the scones to cook we went out for PE to build up an appetite. On the final whistle Cian had all our scones ready to eat. They were delicious! Great lesson Cian!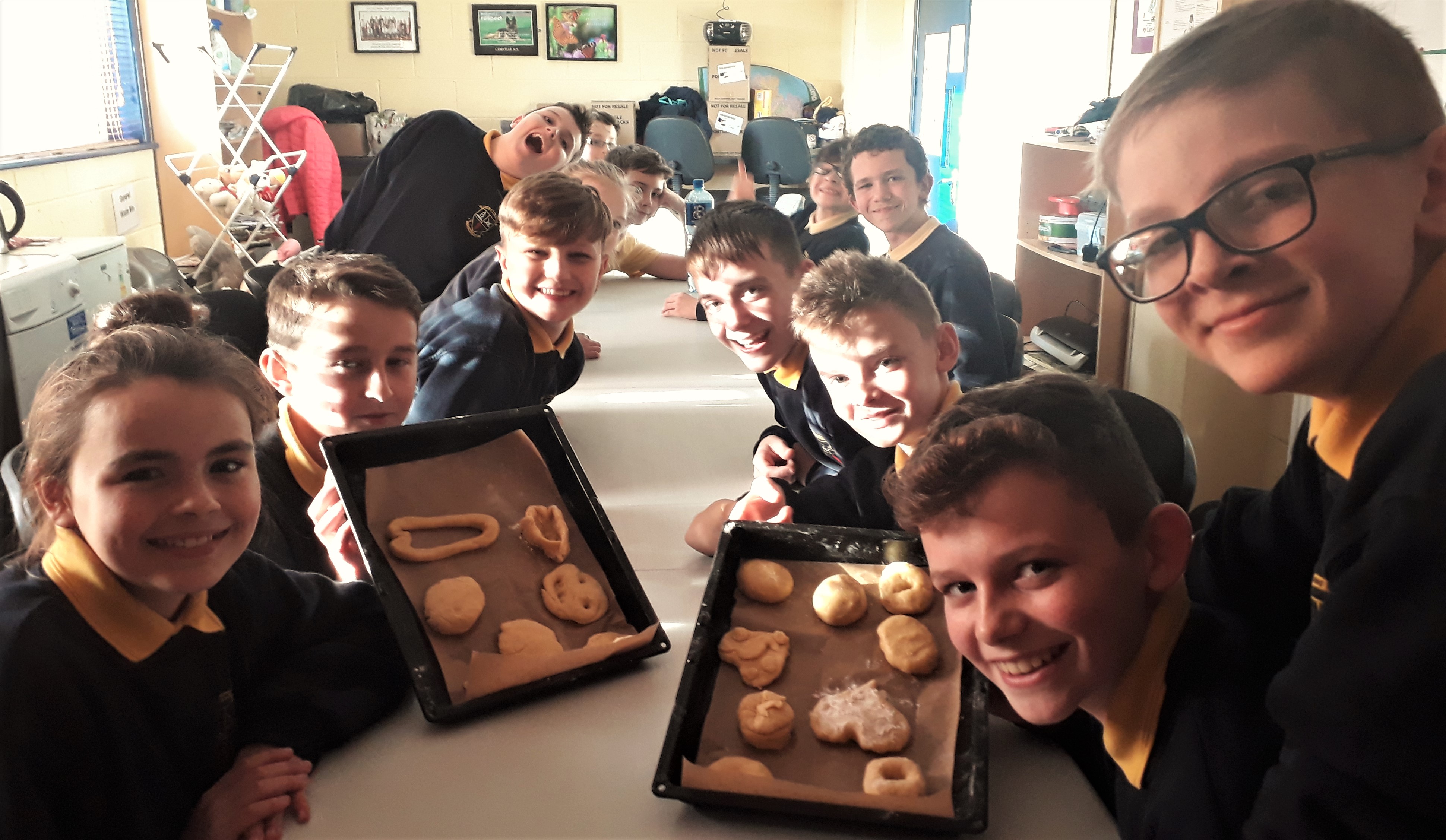 Guess What: This month Sheena won the guess what jar full of sweets #iamsojealous. She won the jar because she guessed the amount of sweets in the jar. There were 236 sweets in the jar this month!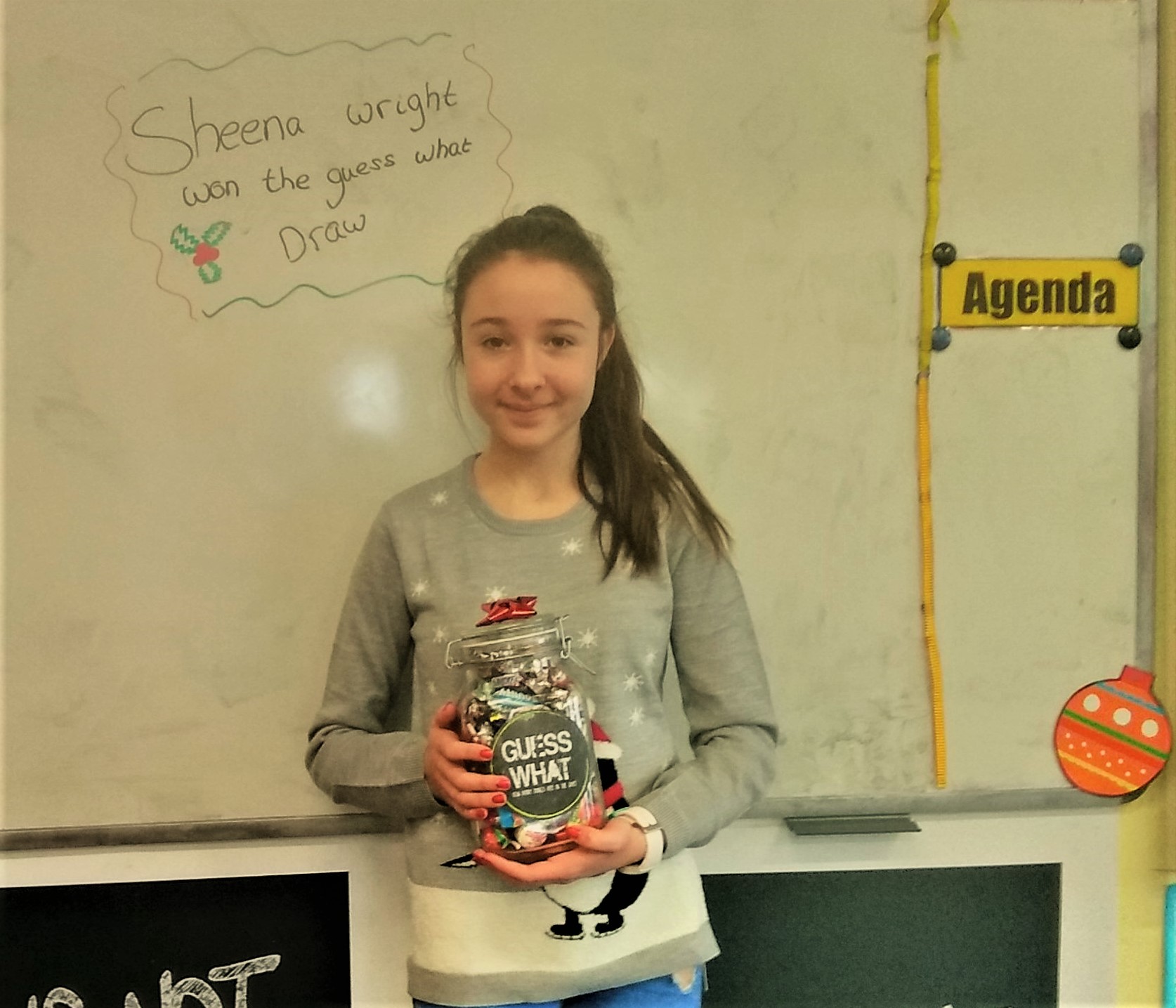 Christmas Display: we were tasked with creating a display in the hall for Christmas and we put lots of work into making it as good as possible. We divided into 4 different groups, with group1 making Christmas trees, group 2 making baubles, group 3 making red cardinal watercolour paintings and group 4 making winter scene watercolour paintings. We combined our efforts with the other 6th class and we think we finished up with something very nice!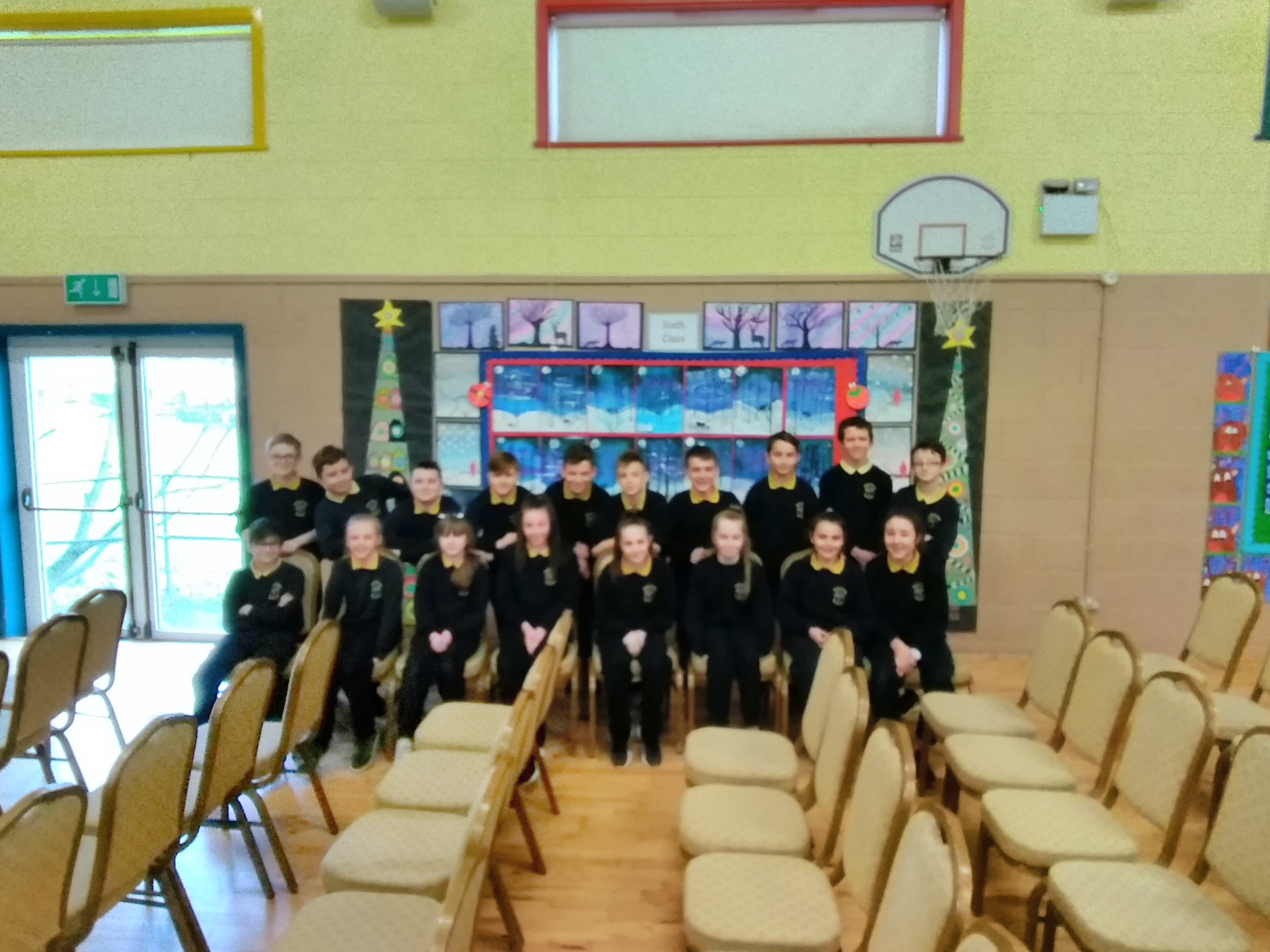 Class Library: our class library is class! We have all our books separated into various genres and 1 person each week is assigned to make sure it is neat and tidy. There are lots of great books but it is still so hard to get the boys to read anything! If it was a book on Fortnite they would all be mad to read it!!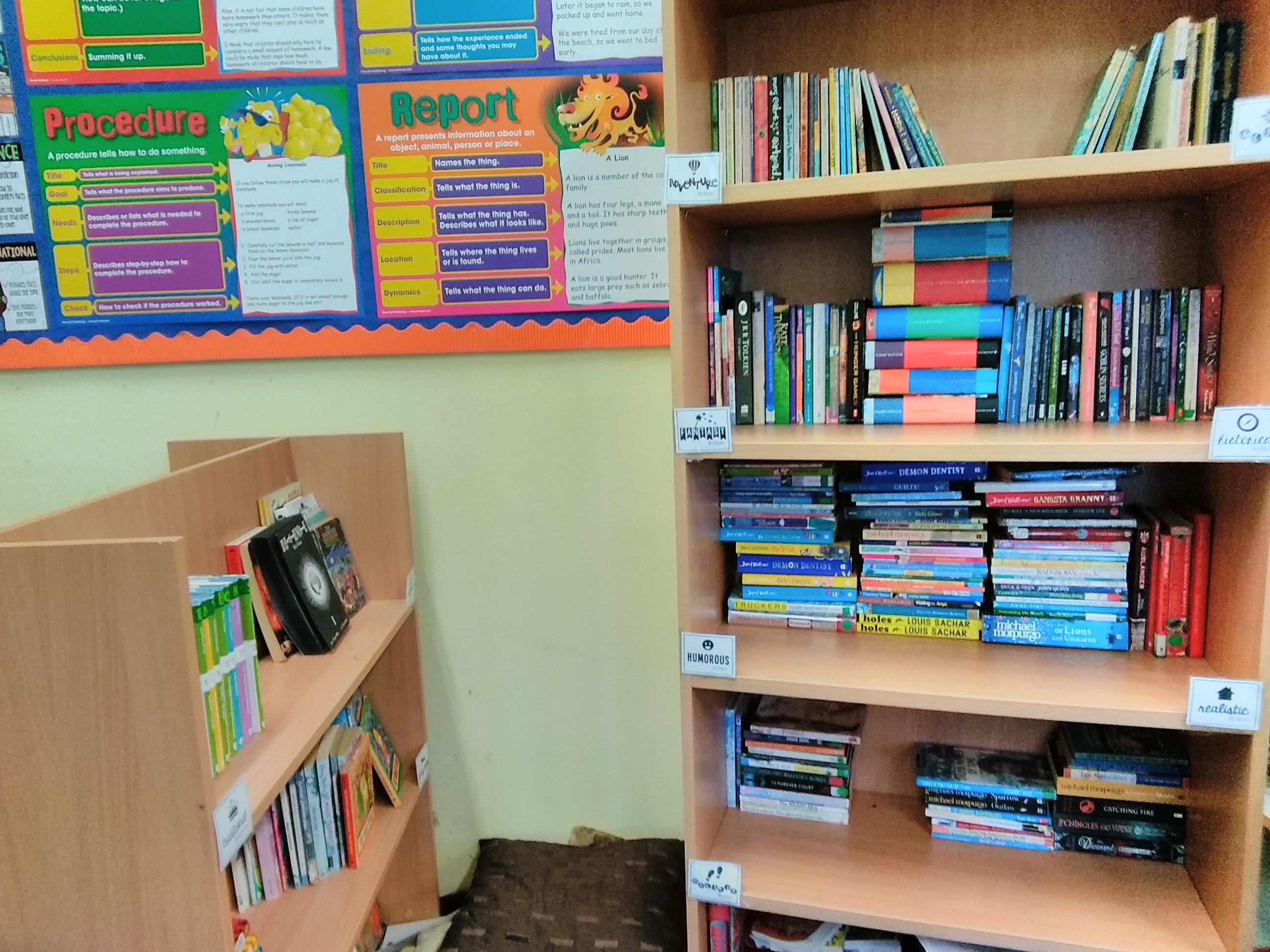 The blogger and photographer for this post were Seán and Nikita.