Silhouette Art Work: This week 6th class made cool silhouettes. We made the backrounds nice and colourful  with colouring pencils.Then we cut out black and white pictures of our faces and glued them onto a black sheet of card. Then we cut out our faces and we were left with a nice silhouette of our faces. It was a really fun art lesson. Can you tell who is who from the photo below?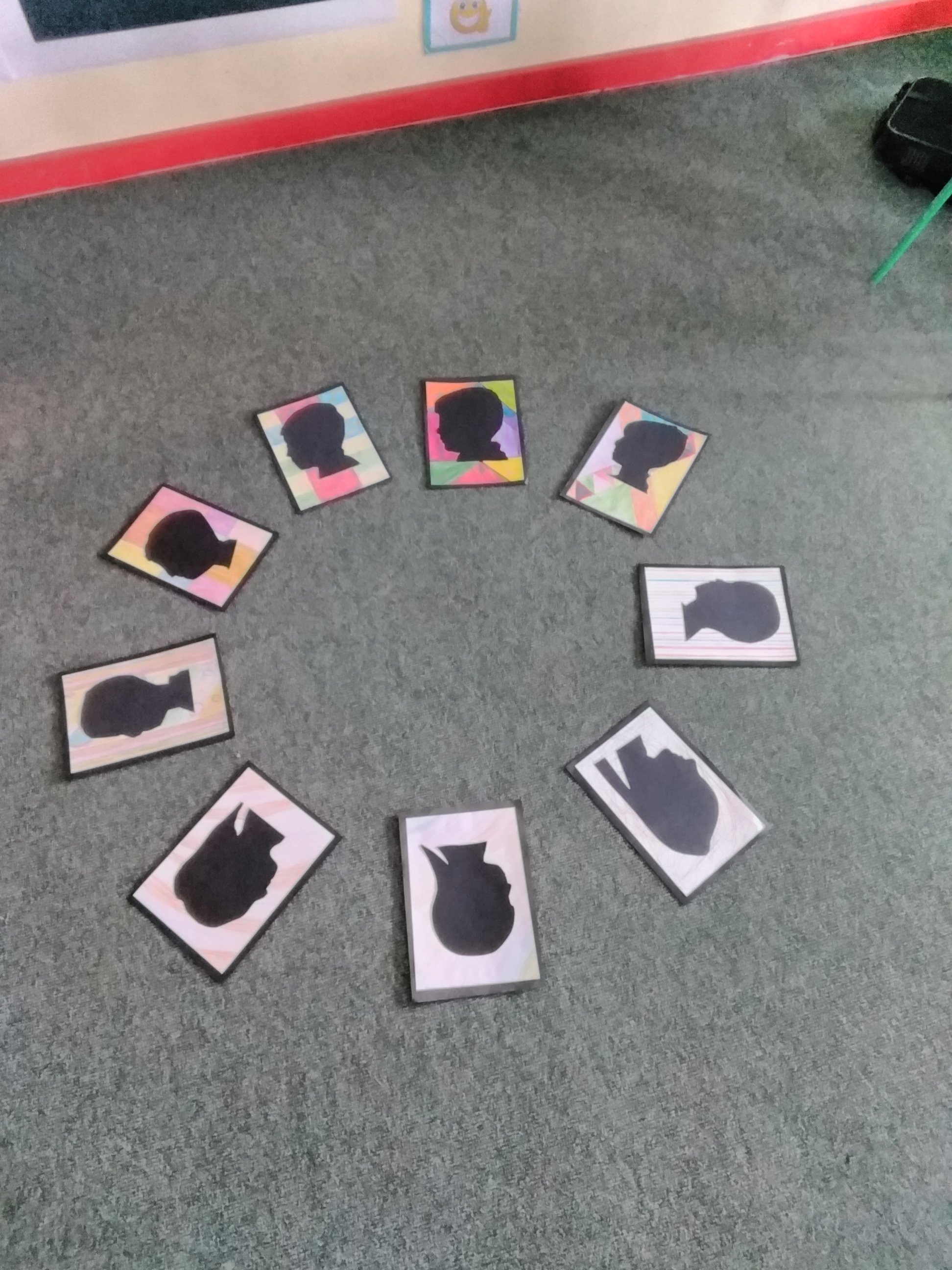 Guess What? Winner = Nikita! Congrats to Nikita for winning the first Guess What competition of the year. When we do something exceptional in class we are rewarded with a ticked for the Guess What Draw. We have to guess how many sweets are in the jar and the student with the nearest guess wins all the sweets in the jar! Nikita was closest to the amount so he won the sweets but he kindly shared his sweets with the whole class. Thanks Nikita!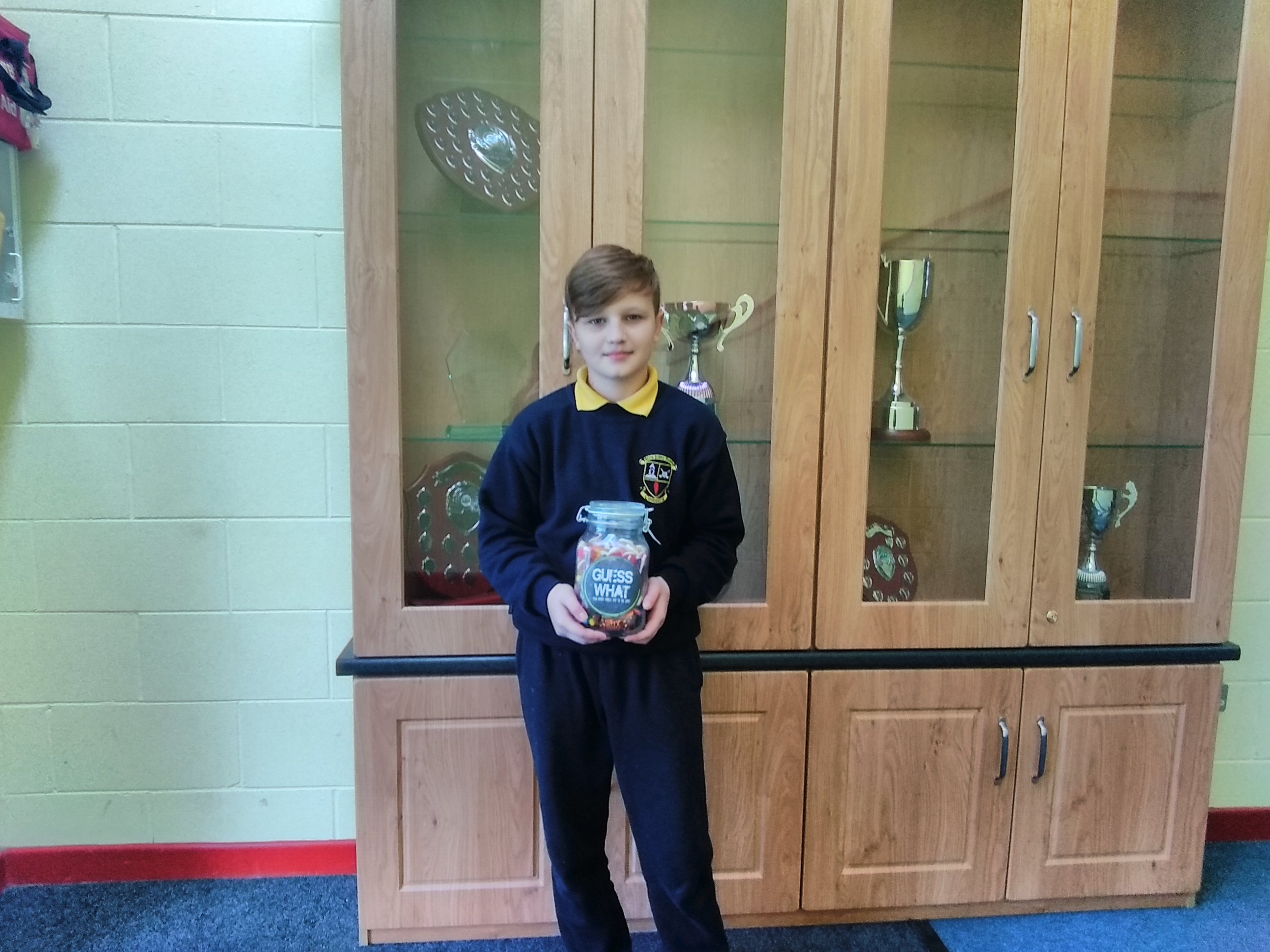 The Toy Show Entry: 6 people from our class were involved in the creation of our entry for the Late Late Toy Show. We recorded the song 'From Now On' and we hope that we will be picked to go on the show. Everyone is so excited and we are delighted with how the song and video turned out. We had everything from dancers to clowns in the routine and had been practicing 24/7 to get everything right, so fingers crossed.