Reach For The Stars: 6th class traced out our arms and hands and put them reaching for our goals for this year. We wrote our goals for the year on stars. Our goals range from getting on the quiz team to winning an art competition or becoming Student of the Year! Lets hope we can all achieve our goals and have an amazing last year in primary school!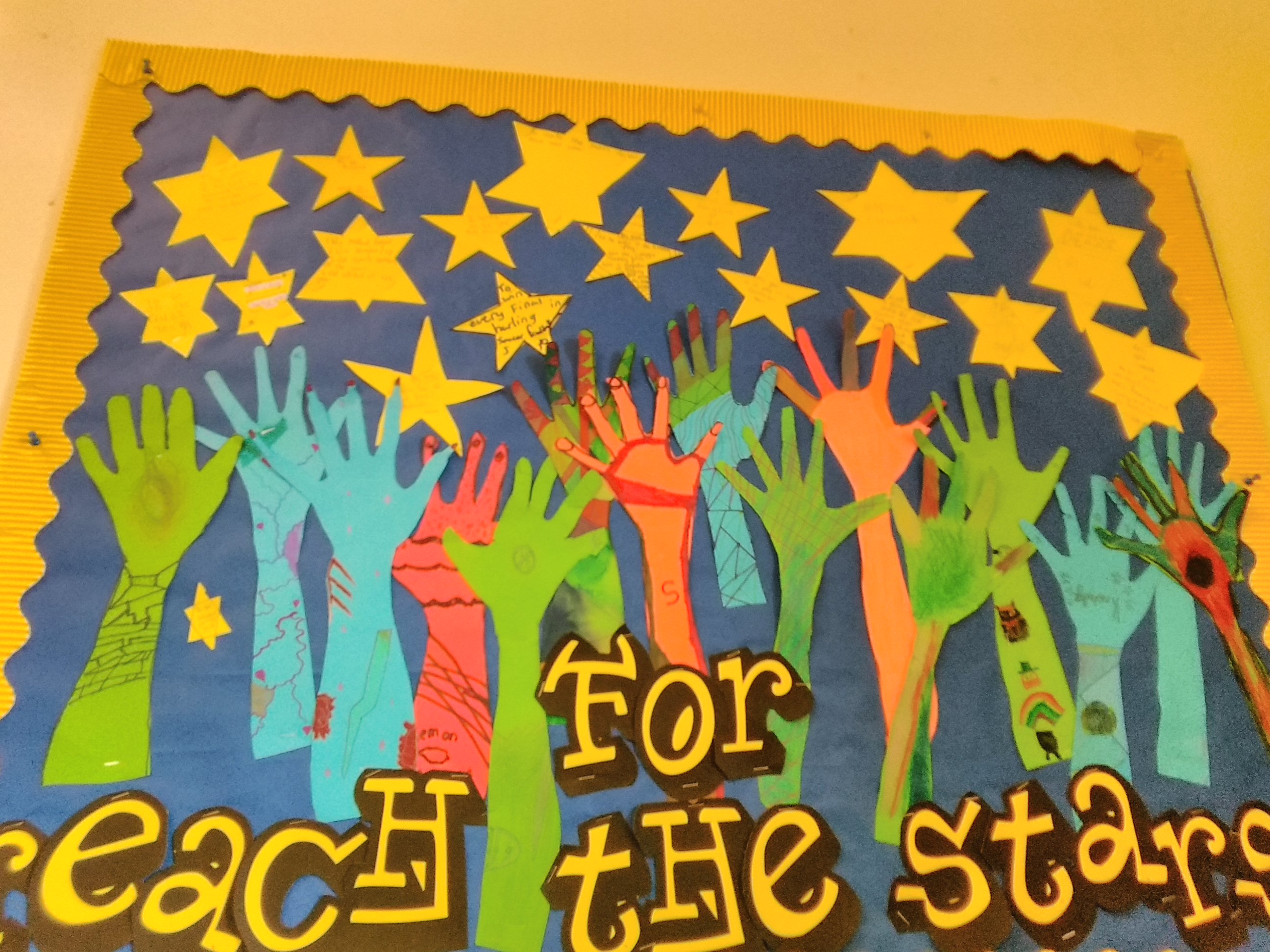 Watercolour Art: This week 6th class did watercolour artwork. We had lots of fun and learned lots of new painting techniques. Our main focus was on rabbits but some people did other animals such as deers and dinosaurs, while others did abstract art!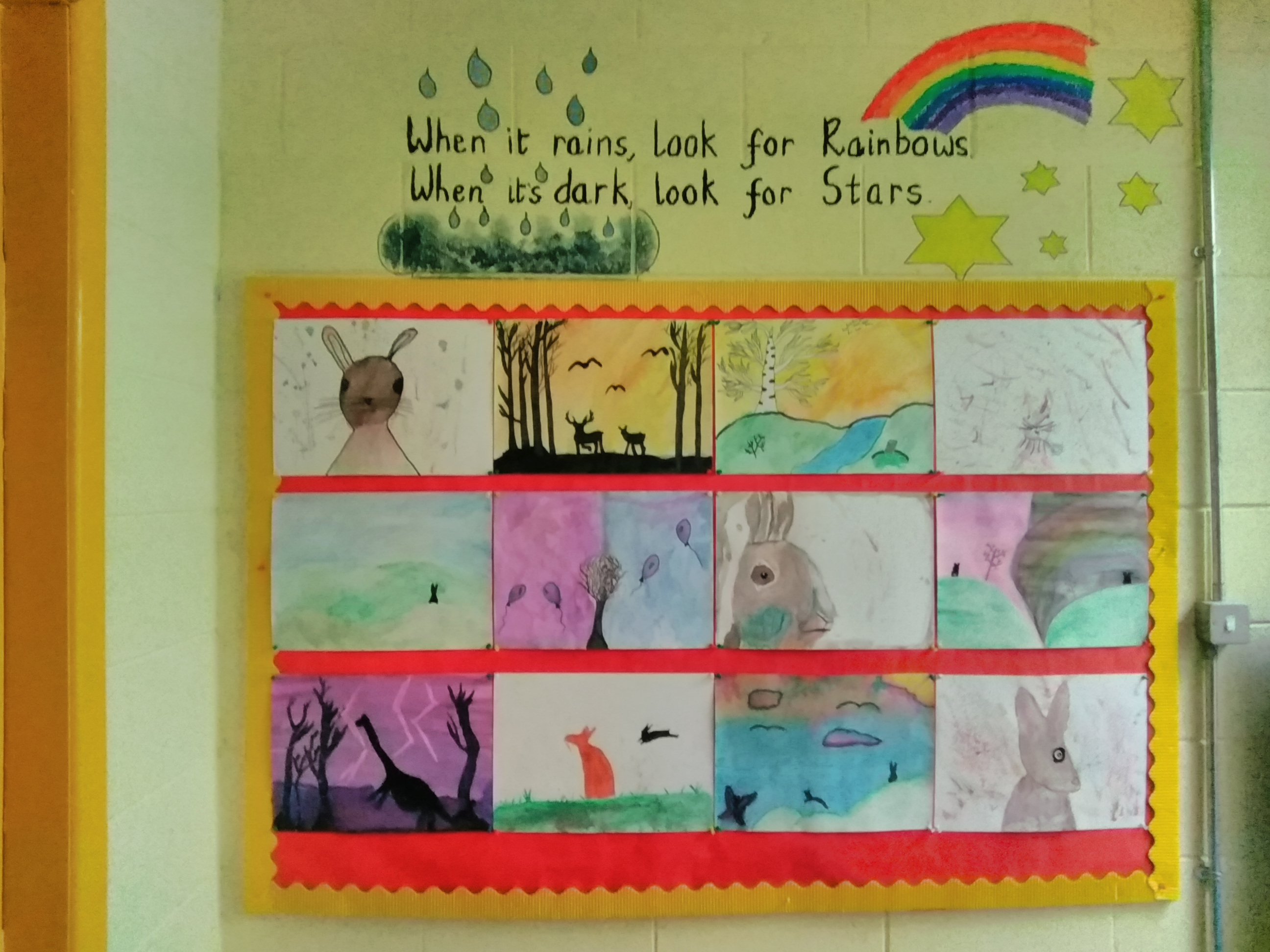 Erasmus Trip: Seán and Sheena are away in Turkey all week as part of the Erasmus programme the school are engaged with. The sun is shining and they are having a wonderful time. We are all very jealous back here in Ireland but we hope they have a great holiday over there while we are stuck doing work back here in Ireland!