Student Teachers – Ciara & Lauren: it was the turn of Ciara and Lauren to teach the clall a lesson of their choice this week. They chose to do an art lesson. We had to throw a portrait and paint it. They demonstrated on the whiteboard how to draw it and we did our best to replicate it on our pages. The girl's organised a very enjoyable lesson that we all enjoyed.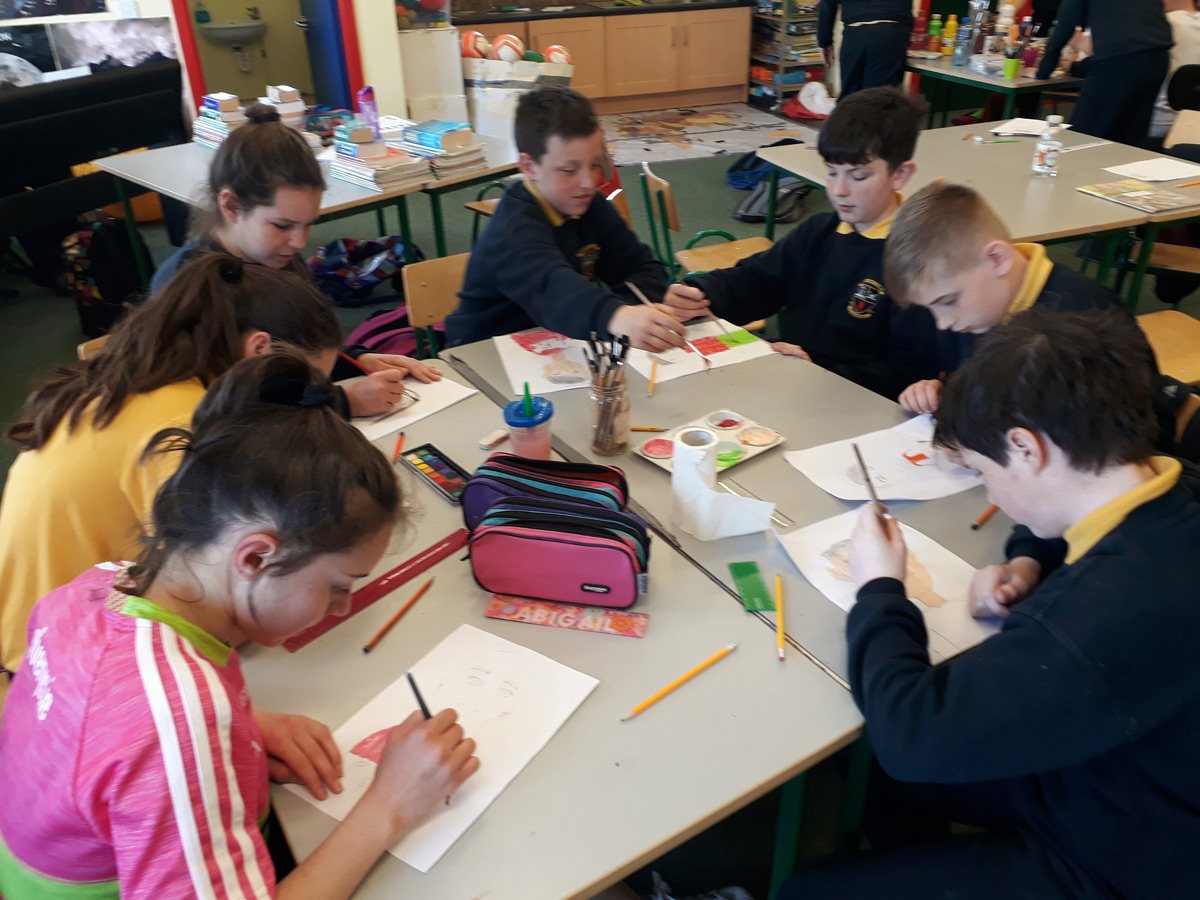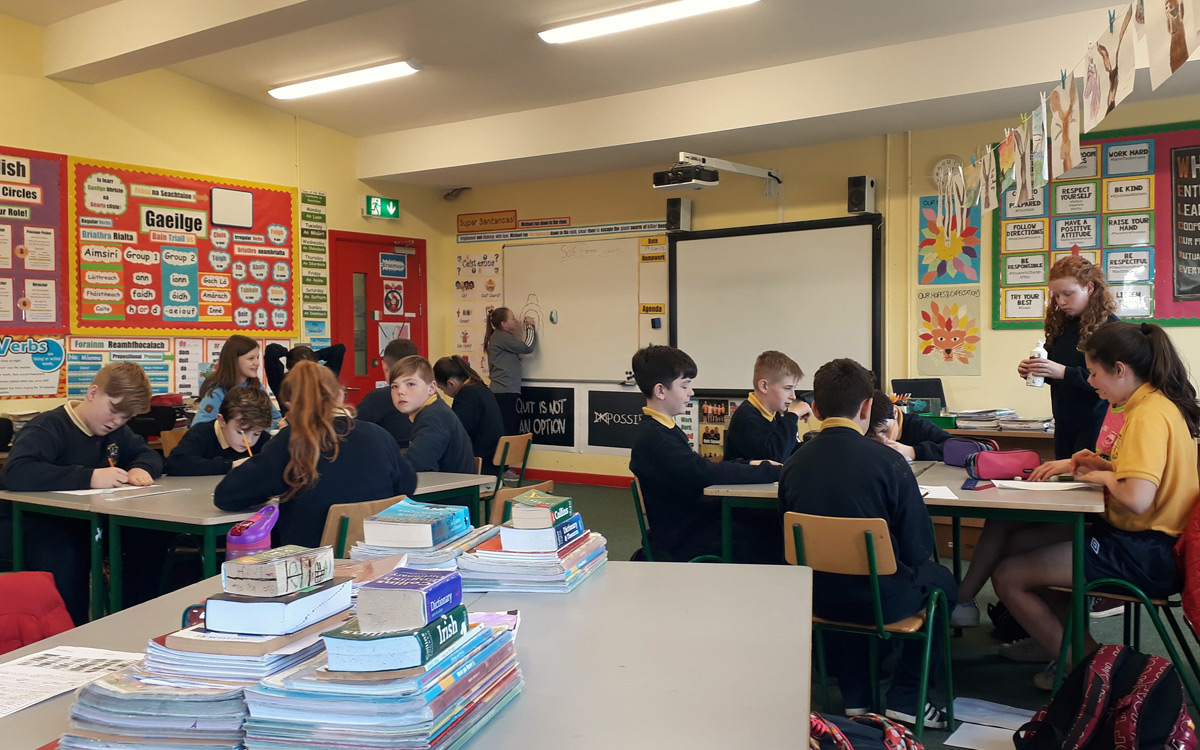 Erasmus Trip to Portugal: Aaron, Darragh, Kiera and Ciara are currently in Portugal as part of the Erasmus programme in school. They are having a great time and are getting to sample the culture and meet loads of other students from different countries. We miss having them in the class and can't wait for them to return with all their stories and hopefully a Toblerone!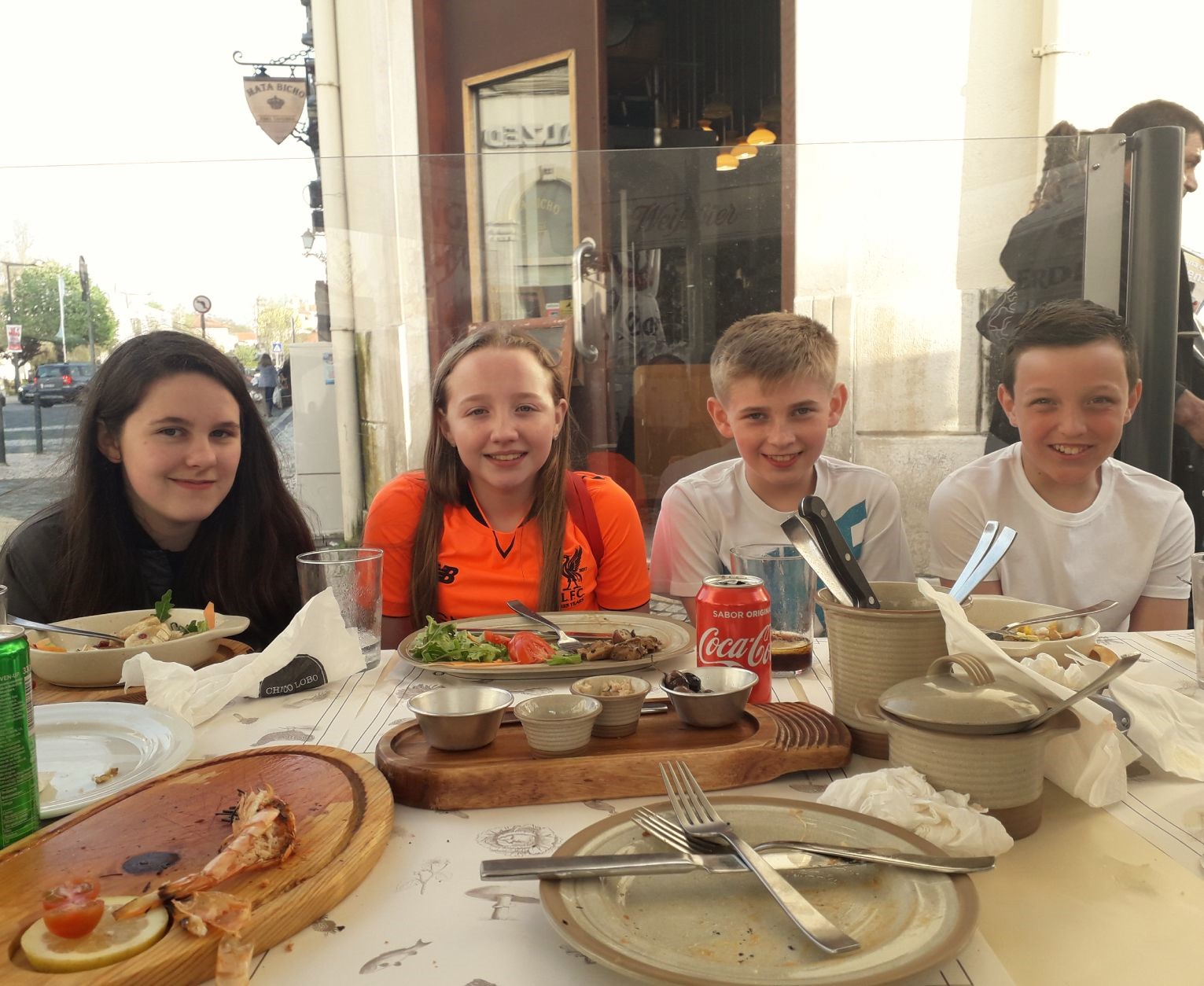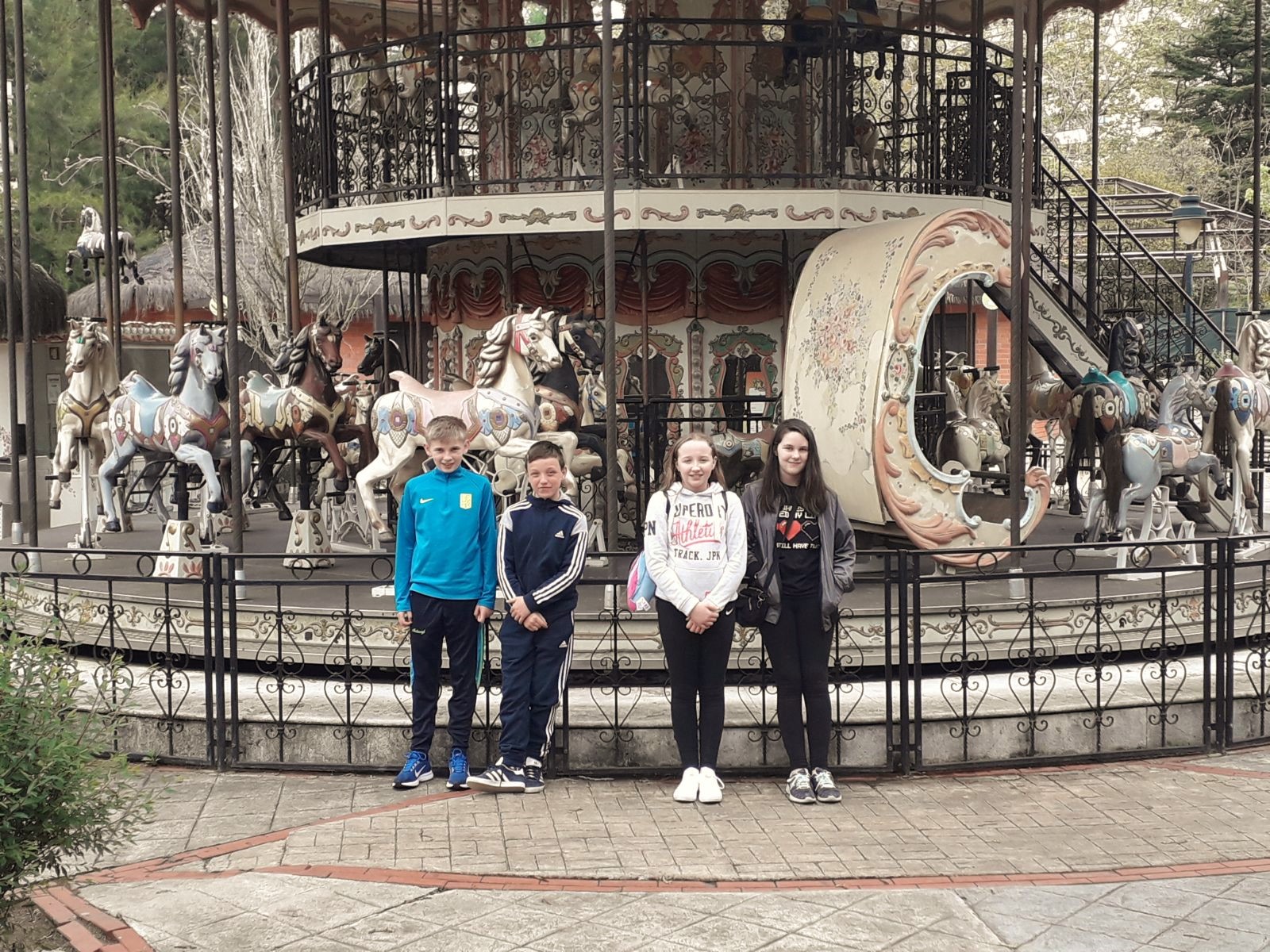 Cormac Flying High: Cormac was one of the lucky students selected to go on a helicoptor ride around Roscrea. He wasn't nervous at all as he got ready to board.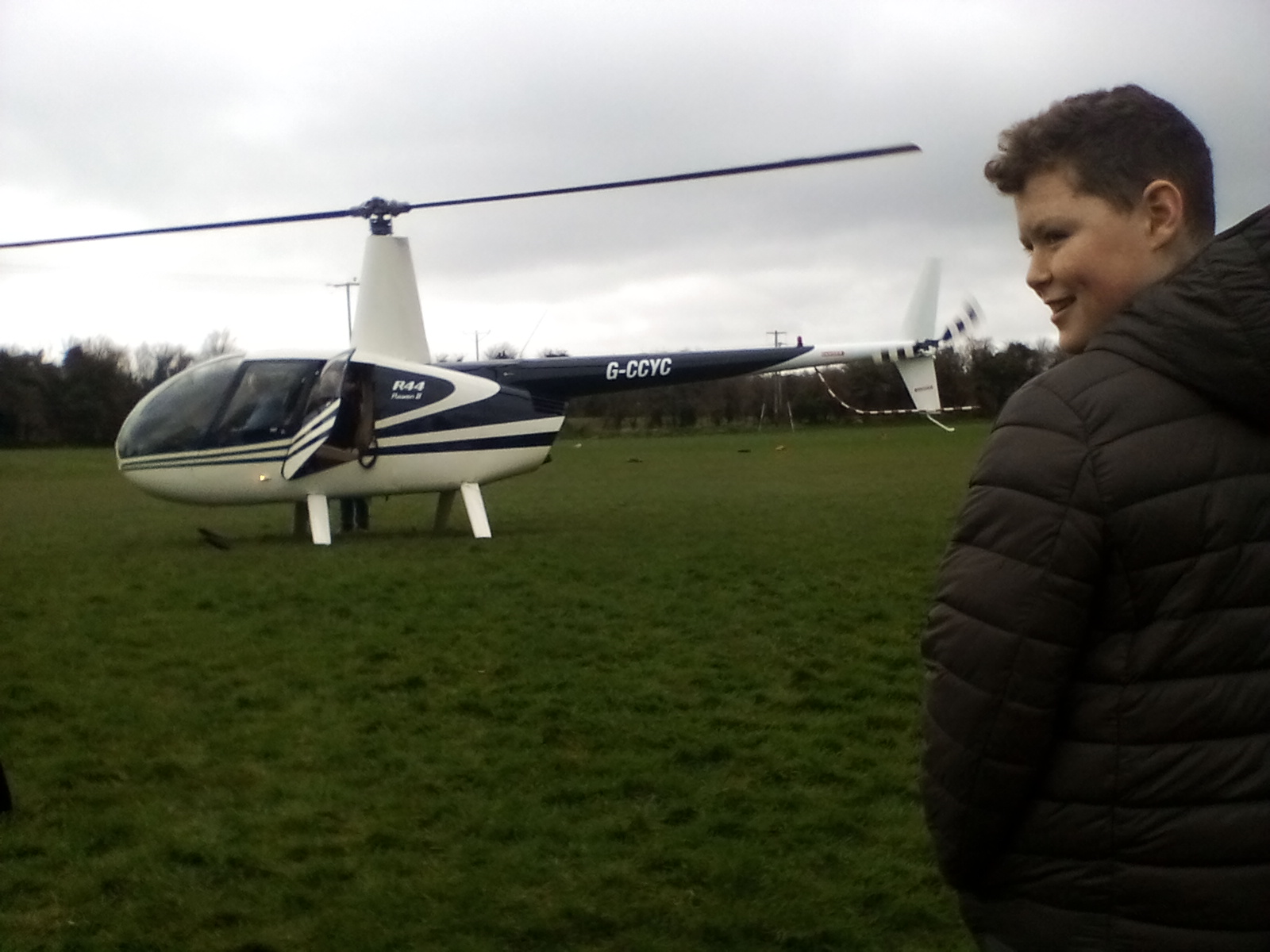 Tennis Champs: congrats to Lucy and Leigh who were part of the winning Corville team at the recent 6th class tennis competition. They faced a number of different schools from around North Tipp and won all of their matches. It is great to be bringing another trophy home to Corville!