Survival Walk in the Slieve Blooms: the class went on day long trek in the Slieve Blooms last week. Our 3 guides brought us on the Glenbarrow trailhead, Old Mill Loop. We got to see waterfalls, old abandoned houses, forest trails, huts, the stoney man and the metal man. It was great fun and something a little different. It took us 3 hours to walk the route and we were very tired at the end but even-still it proved to be a great day.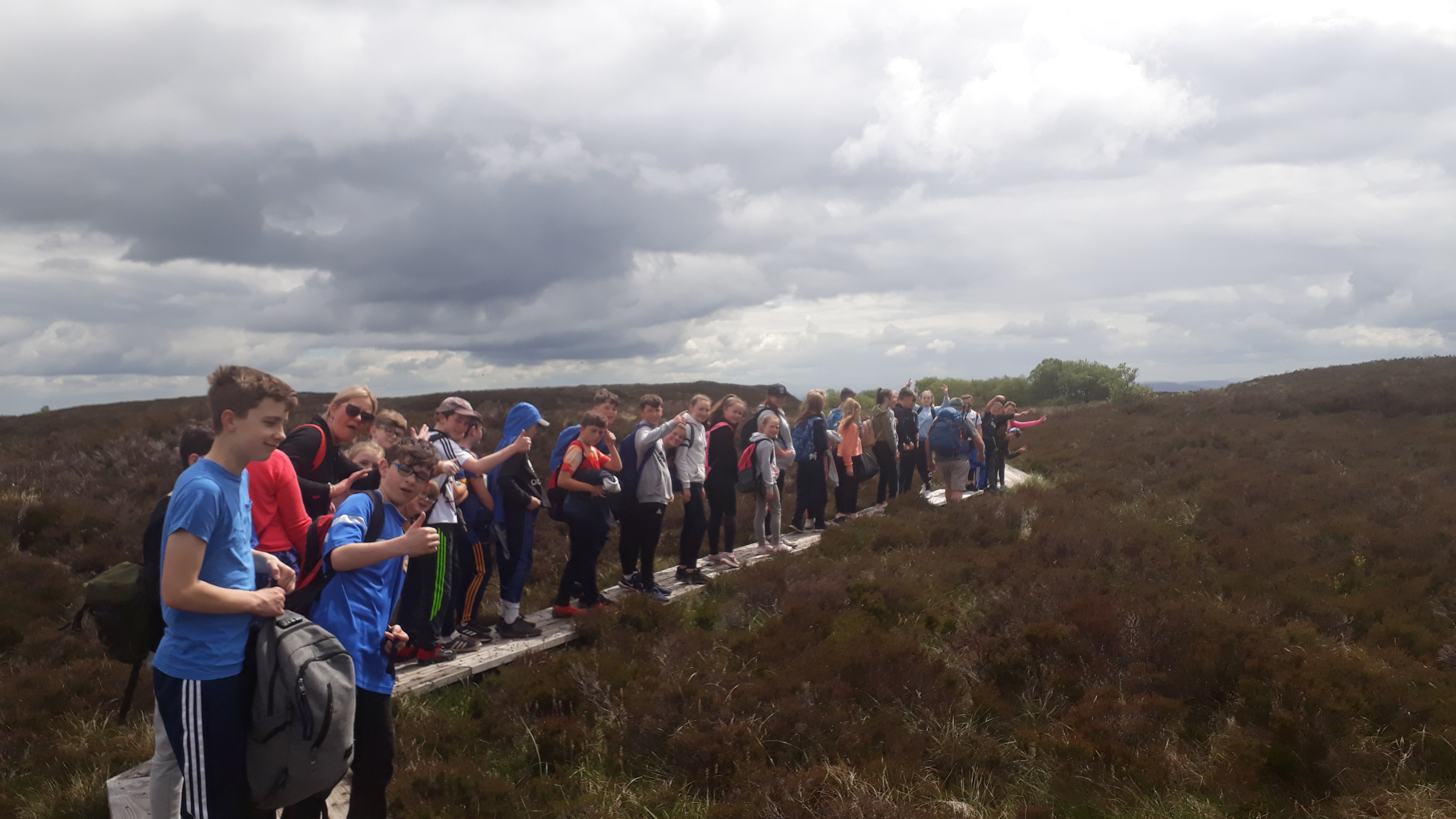 Graduation: On Tuesday 6th class had our Graduation. The evening was lots of fun and some people got a bit emotional. We each got a red jumper, a pen with the schools name on it and the year we graduated and we also got a scroll. At the graduation we sang 3 songs which were Shallow by Bradley Cooper and Lady Gaga, Viva la vida by Coldplay  and a Whole New World from Aladdin film.The hall was decorated with pictures and art work  from this year and it looked amazing !!!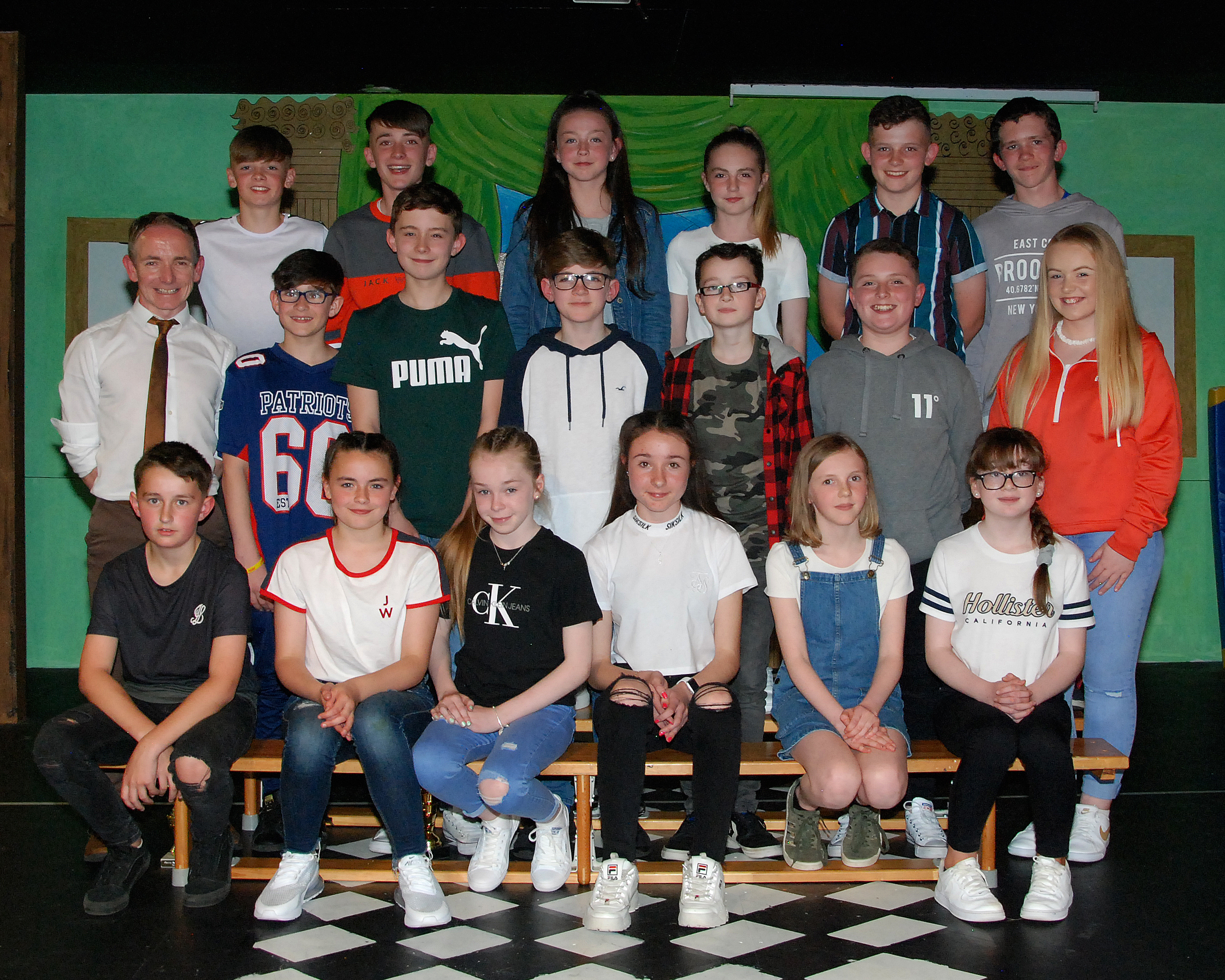 Corville Patchwork Heart: we were delighted with how our final 'patchwork heart' knitting project turned out. It made for a lovely display at Graduation. Mr. Scully told us that there were two lessons to be learned from this project.
Never Give Up
Beautiful creations come together one stitch at a time
In our patchwork Corville heart, we have various colours, shapes and sizes, some with more drop stitches than others, but we all combine together to make something special.
Graduation Hoodies: we all got cool 'Class of 2019' red hoodies to remember our time in Corville. We wore them around the school until it was our time to leave for the last time!