Erasmus Trip to Portugal: Four of our 6th Class students were chosen to go the next Erasmus school tour! In April, Kiera Edwards, Aaron Mulready, Matthew Bergin and Ciara Kirwan will be going to Portugal and they are all very excited to go. While there, they will mix and mingle with students from 6 other countries and they will get to visit many cool places in that country too.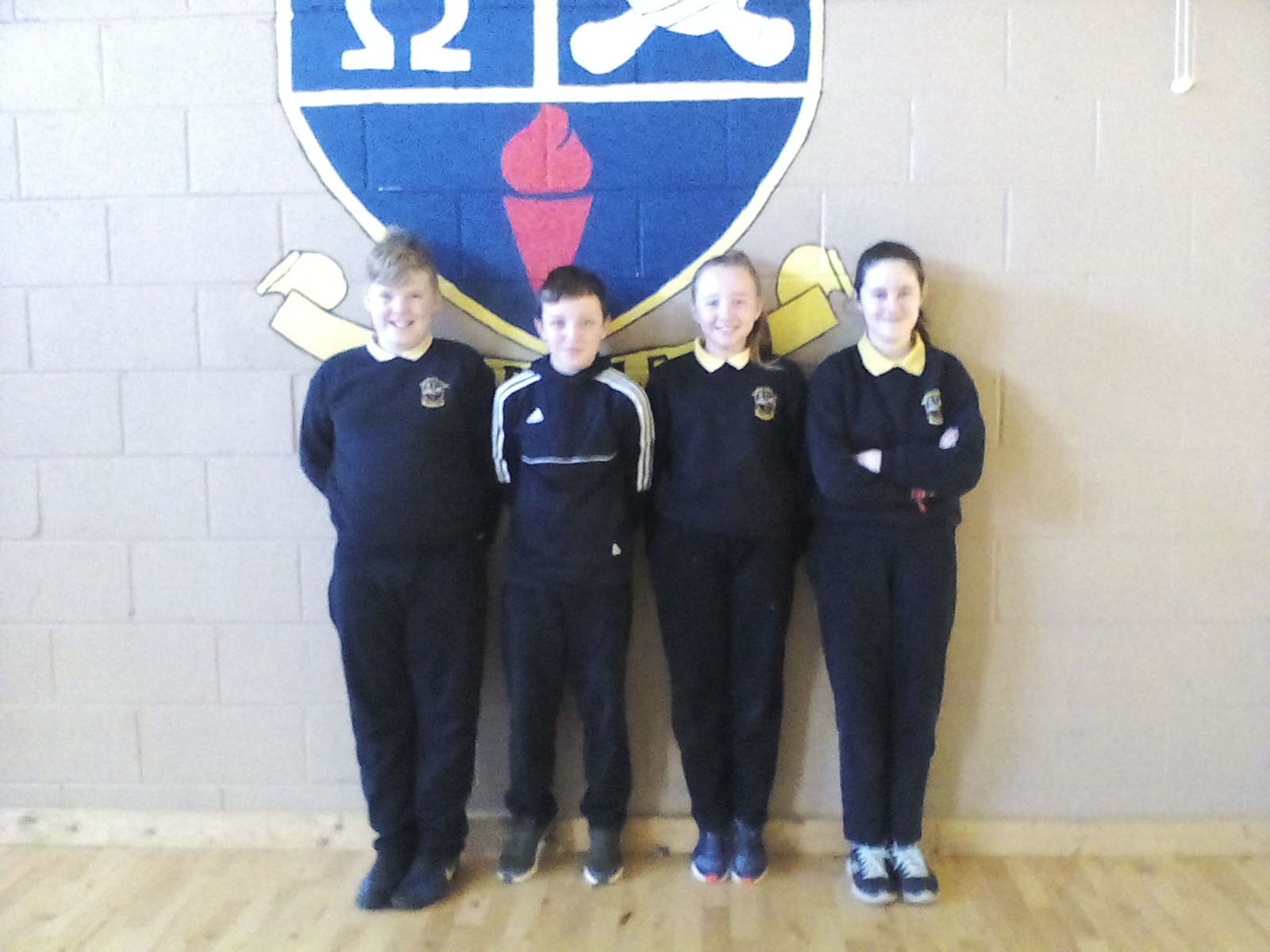 Ben's Lesson: On Tuesday, Ben gave the class a table tennis lesson. Everyone had so much fun! Ben showed us the basics and we all learned how to play table tennis. We set-up our desks in such a way so as to create 4 tables to practice on. We only had two nets so some had to make-do with tape across the table while practicing.  4 students made it to the final competition on the main tables, with Lucy triumphing over Abi and Aaron defeating Cormac.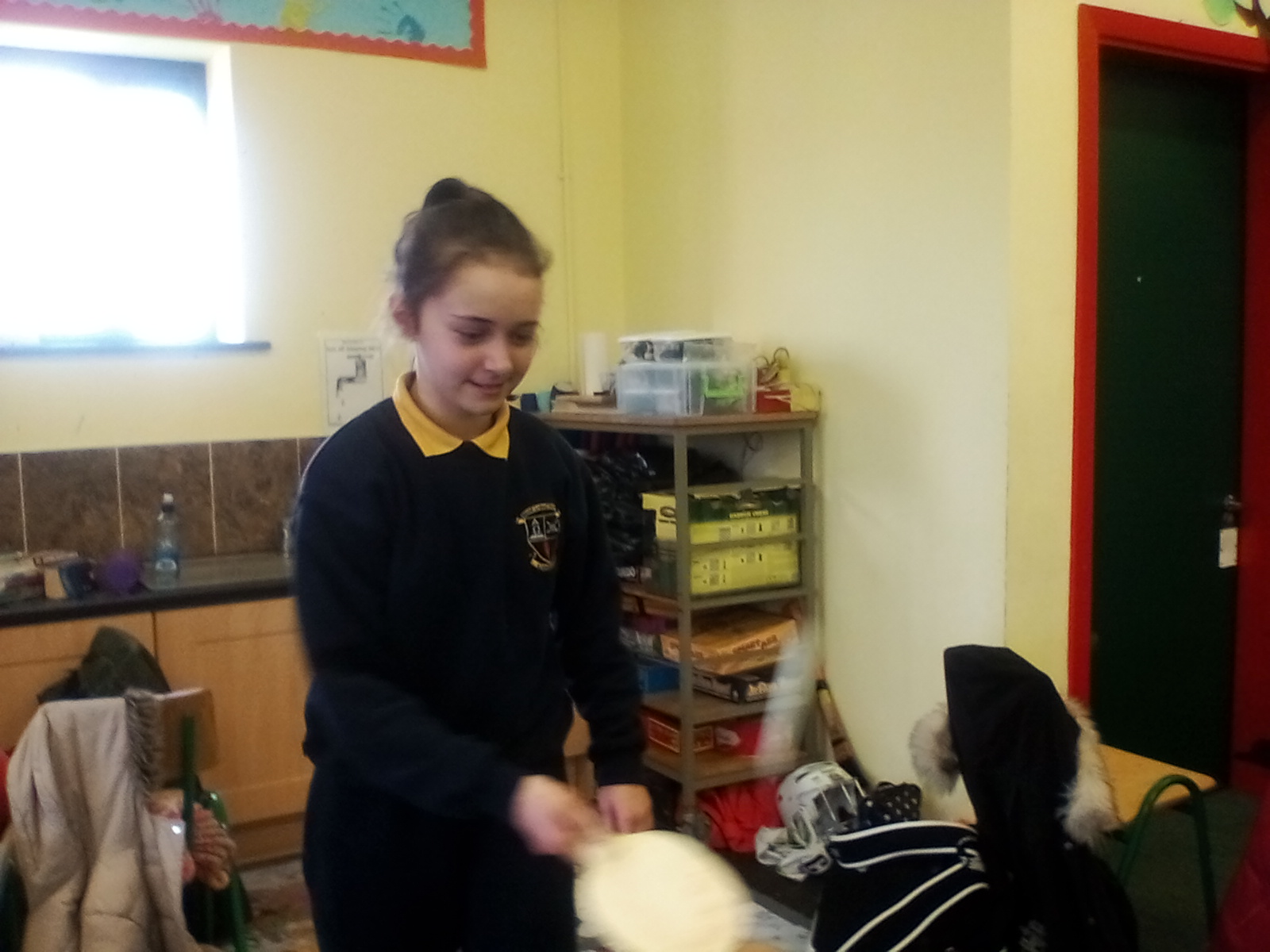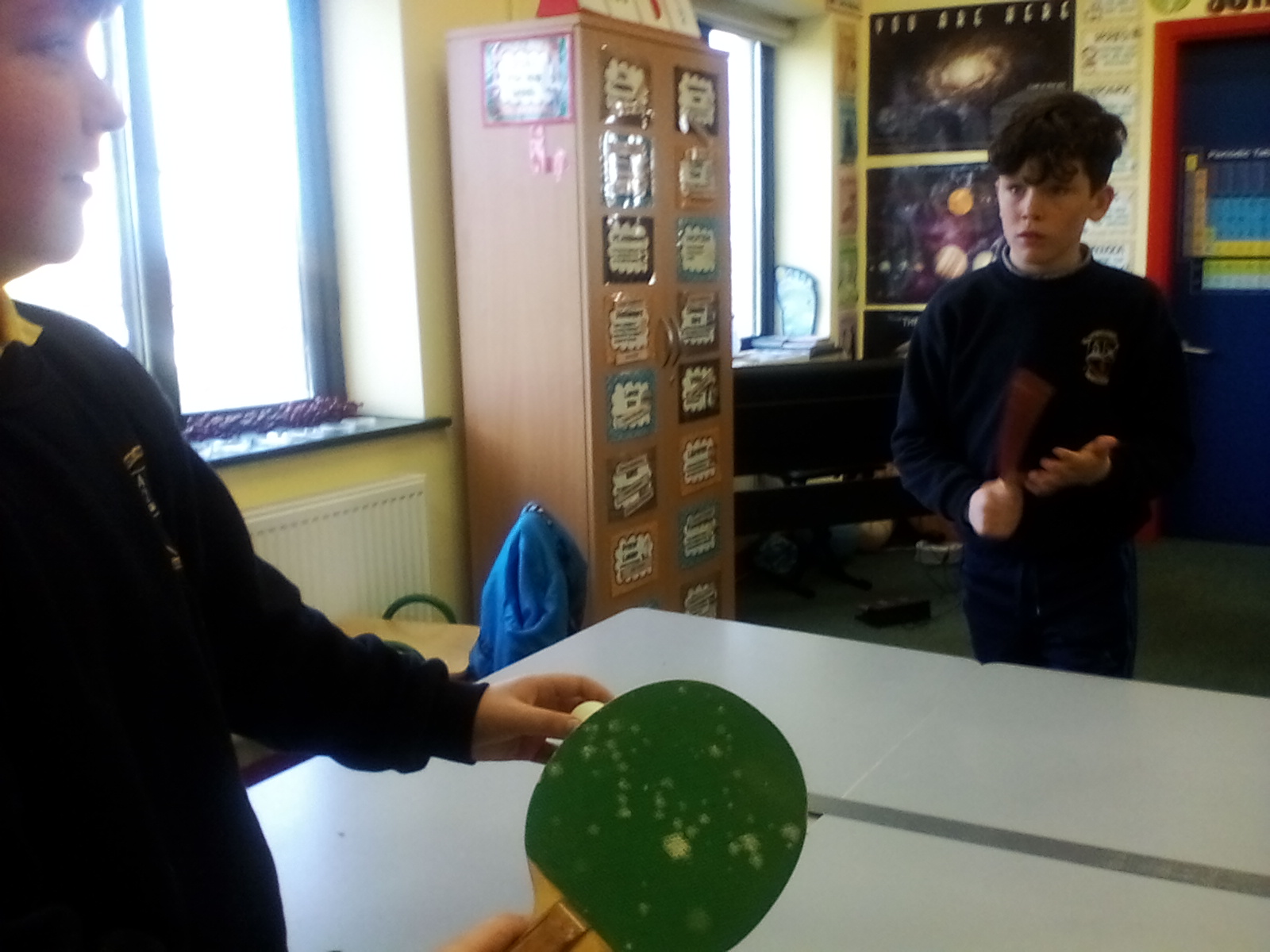 Buddy Bootcamp: On Thursday, after Buddy Reading, 6th Class and Junior Infants went down to the hall to do P.E. together. Ms O'Connell showed us how to do squats, wall sits, the plank, etc. Everyone enjoyed themselves and we didn't want to leave!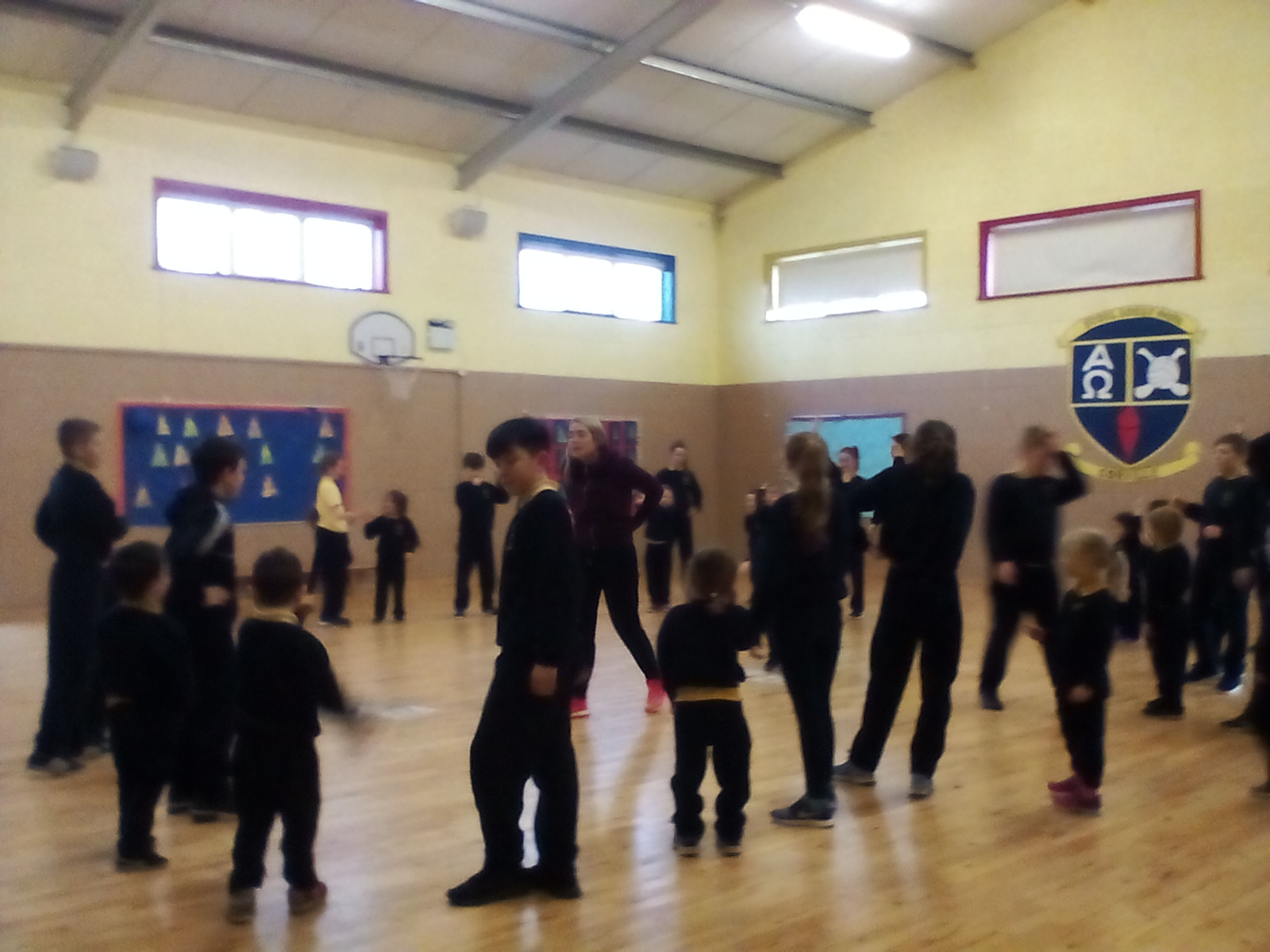 Ella's Lesson: Ella taught an art lesson based on finger painting and friendship. We all put our finger prints on each other's tree (to look like leaves), pink for the girls and blue for the boys. It was a very well organised and researched lesson and we all had a blast taking part!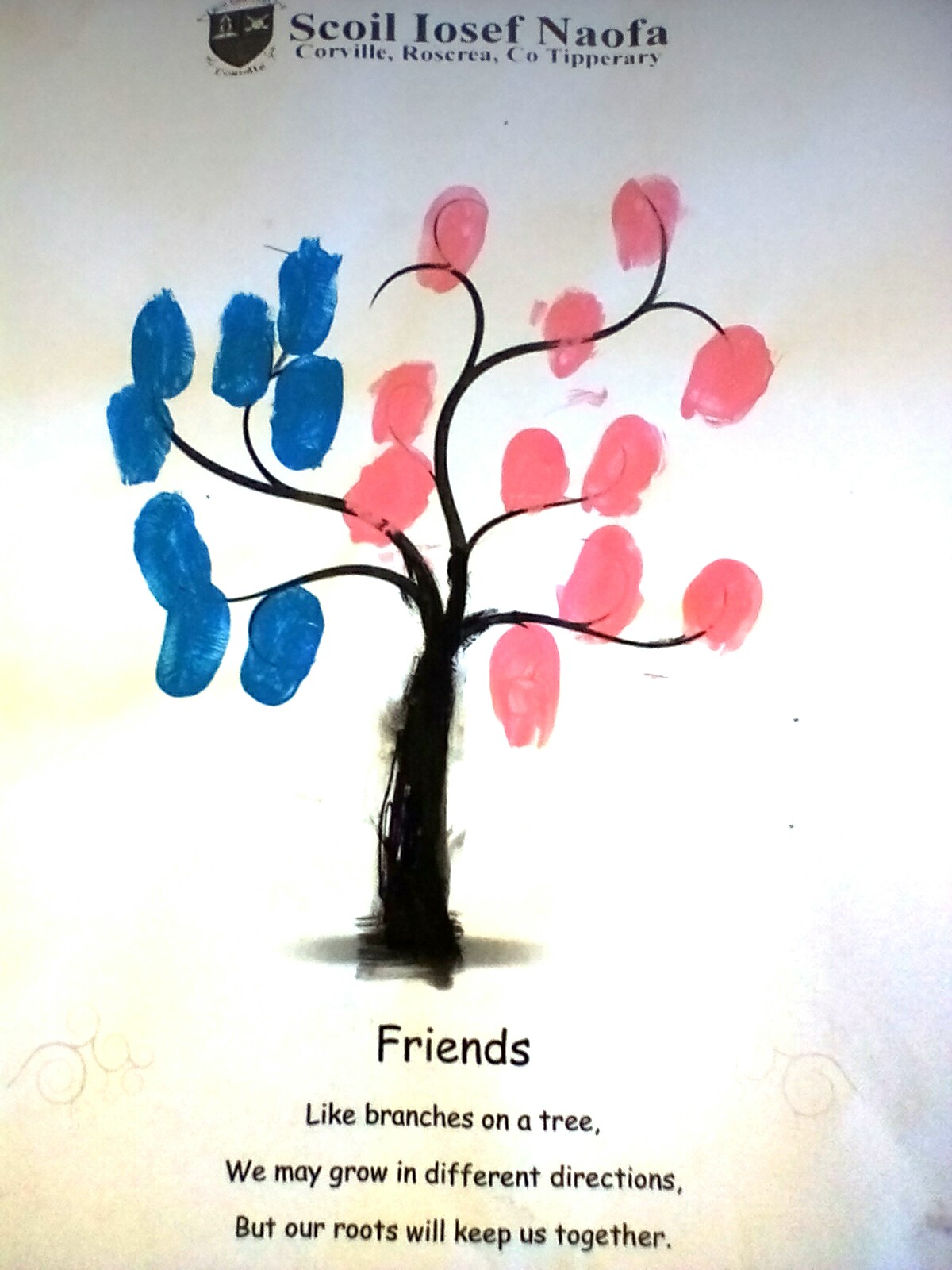 This blog post was created by Lauren Grimes and Sean McNamara.