Christmas Is Coming!: Christmas is taking over in Corville  and of course our 6th class are taking part in decorating the classrooms with the help of Ms. Hayes and Mr. Conlon. Some of the main parts of decorating our school is putting up our Christmas trees and painting our windows  to make the school have a nice Christmas feel. We are having so much fun and looking forward to Christmas. We have also been taking advantage of Christmas to use our fantastic art skills by making unique paper snowflakes to stick up around our classroom.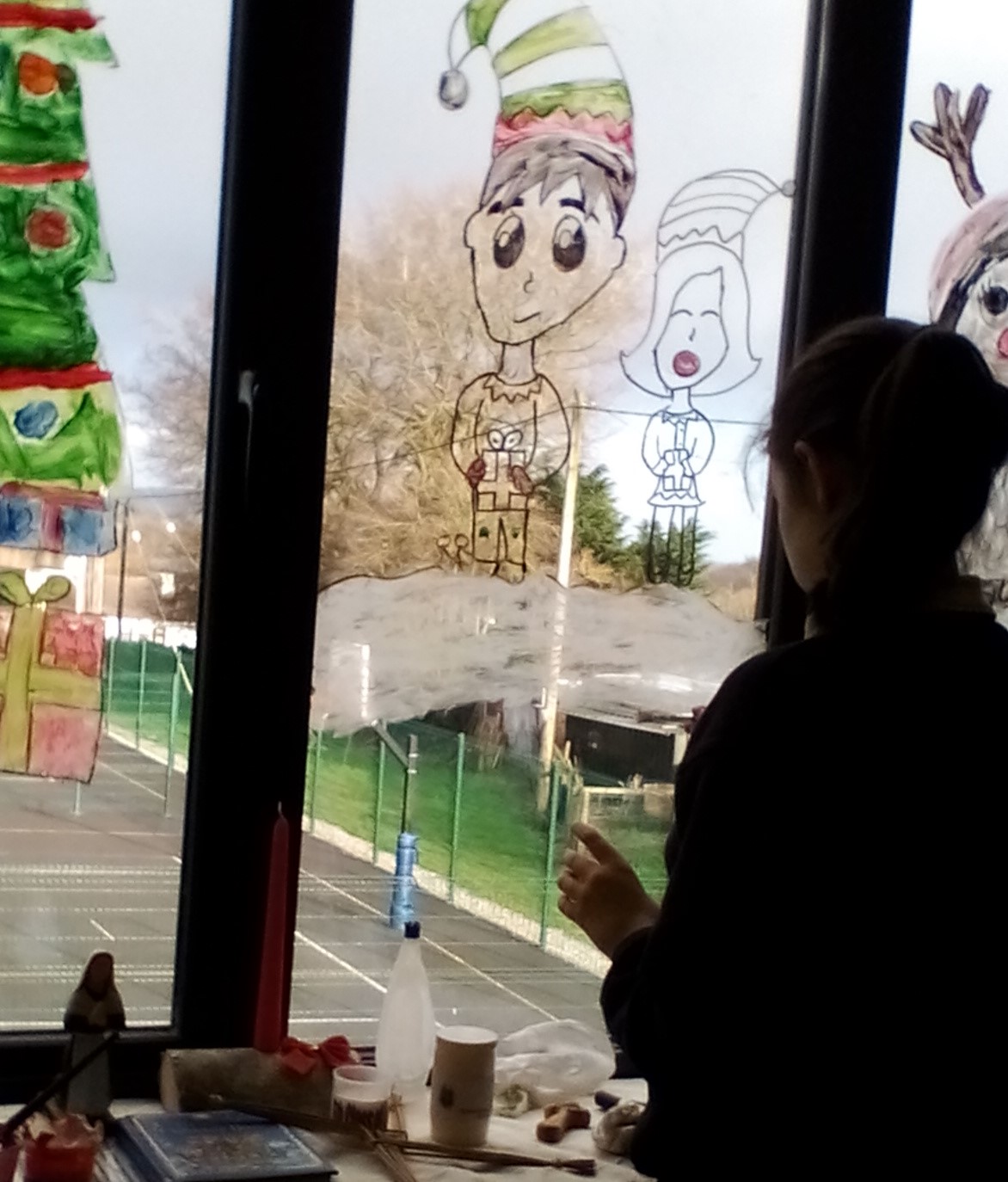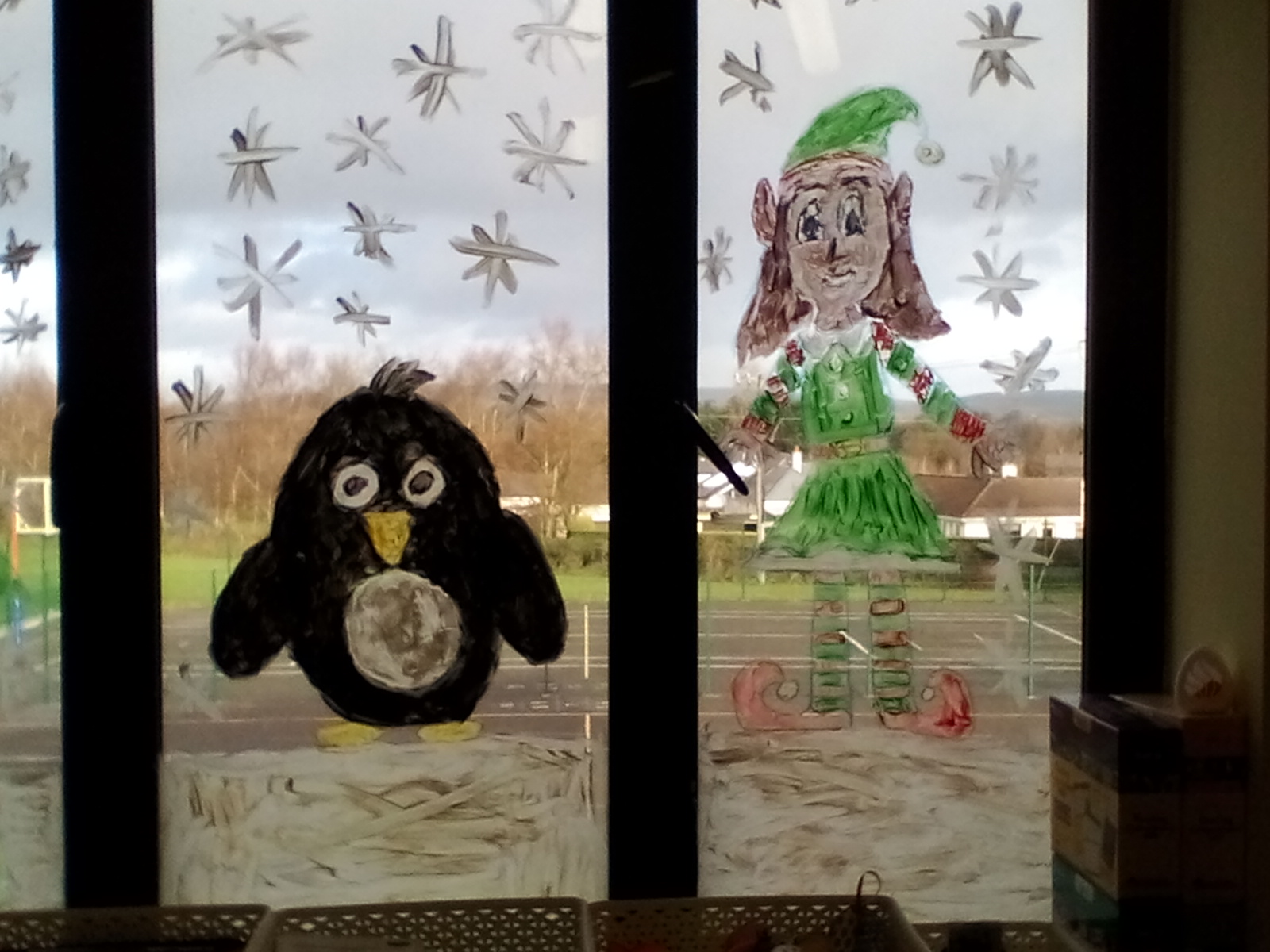 Coding: For the past few weeks in 6th class we have been creating our own websites by using a HTML coding. We are only getting used to it now but it is so much fun! We write about things that we enjoy for example, Darragh and Cormac decided to write about their favourite game Four Squares and Abi and Kiera wrote about the first few things that came to their minds. Our next coders, Matthew and Ciara, can't wait to get started on this exciting job. They are already planning on what they are going to write about next week.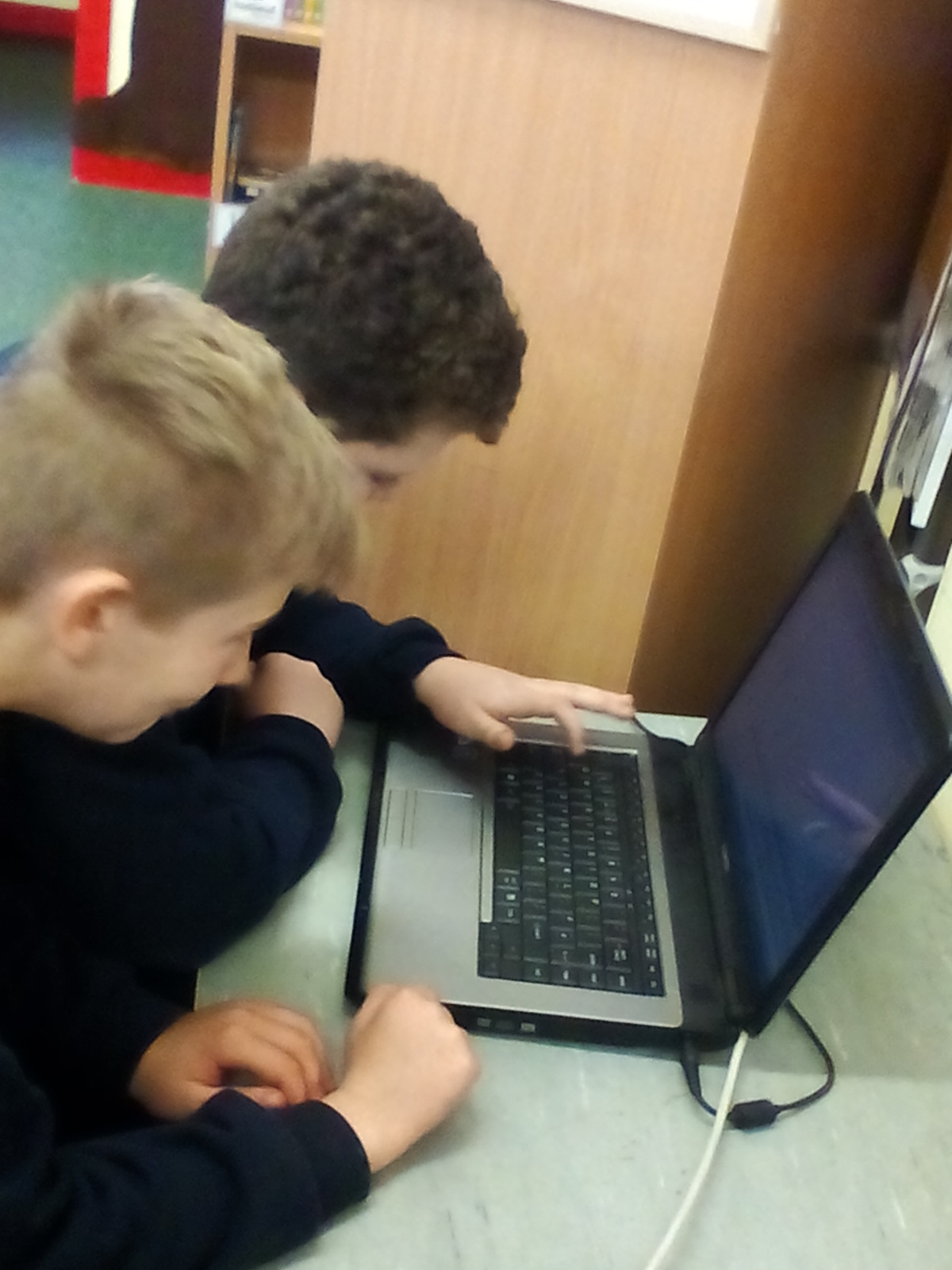 Hard at Work:  Our class has also been hard at work since the start of the year helping Ms. Brennan emptying the bins every day. This is great help as we wouldn't want our bins to overflow. Our wonderful binmen for the week Conor, Aaron and Leigh have been so good that they were told by Mr Scully that one day they might even have a great chance of becoming the best binmen in Ireland! And not to mention our handy clean team Lauren and Molly have been keeping our classroom clean and tidy for the past week. But there's always one job that everybody dreads and for our class that job is being the valet! Ella being that unlucky person has been trying her best to hold open the doors as we exit and enter the rooms throughout the day.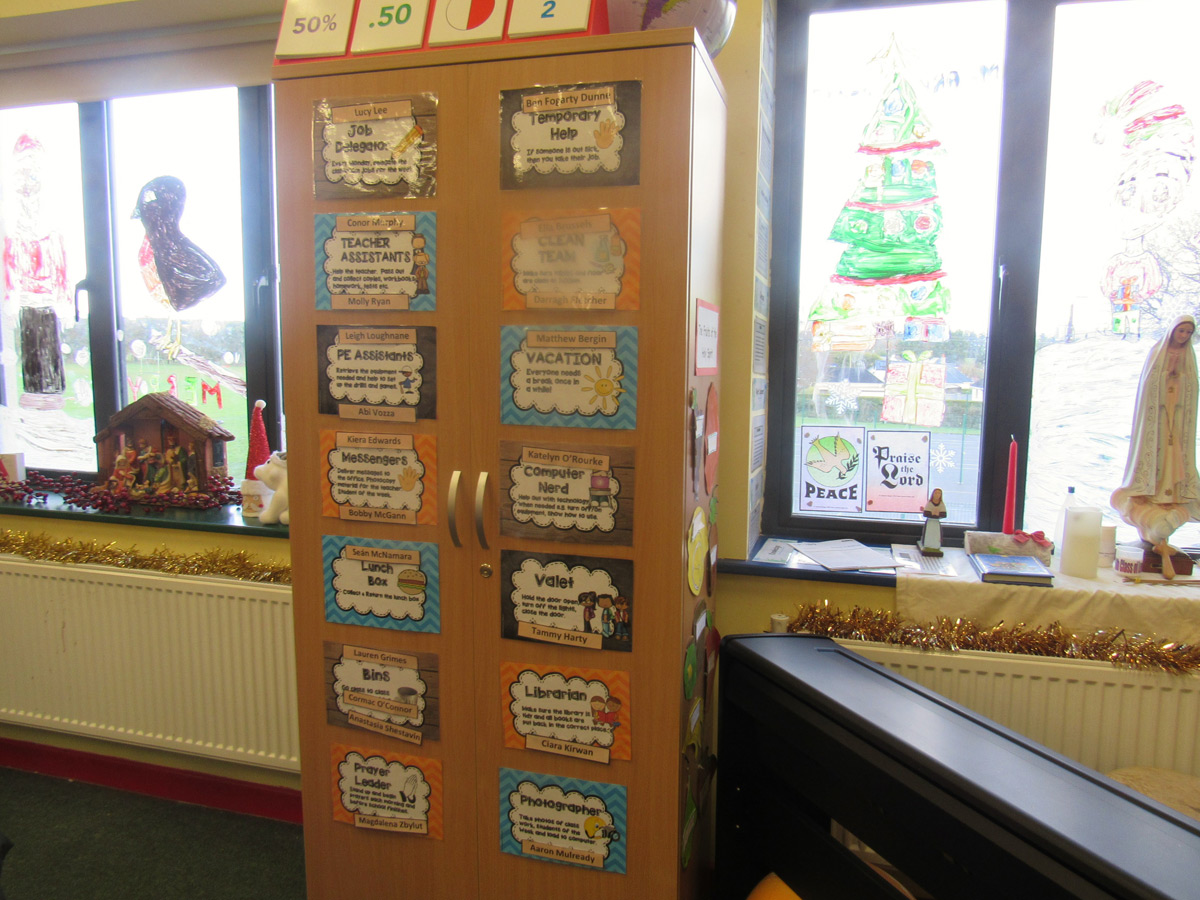 Secret Santa: Since this is our last year in Corville we have decided to make the best of it by running a secret Santa system in our class. We put all of our names into a hat and whoever's name you pulled out you had to buy them a gift. Then when everyone has bought their gifts for each other, you give your gift to the person who's name you pulled out of the hat. Whoever got your name will give you a gift. For example Lucy got Lauren bath bombs and Lauren got Abi sweets. It was great fun! And a great idea for our last year.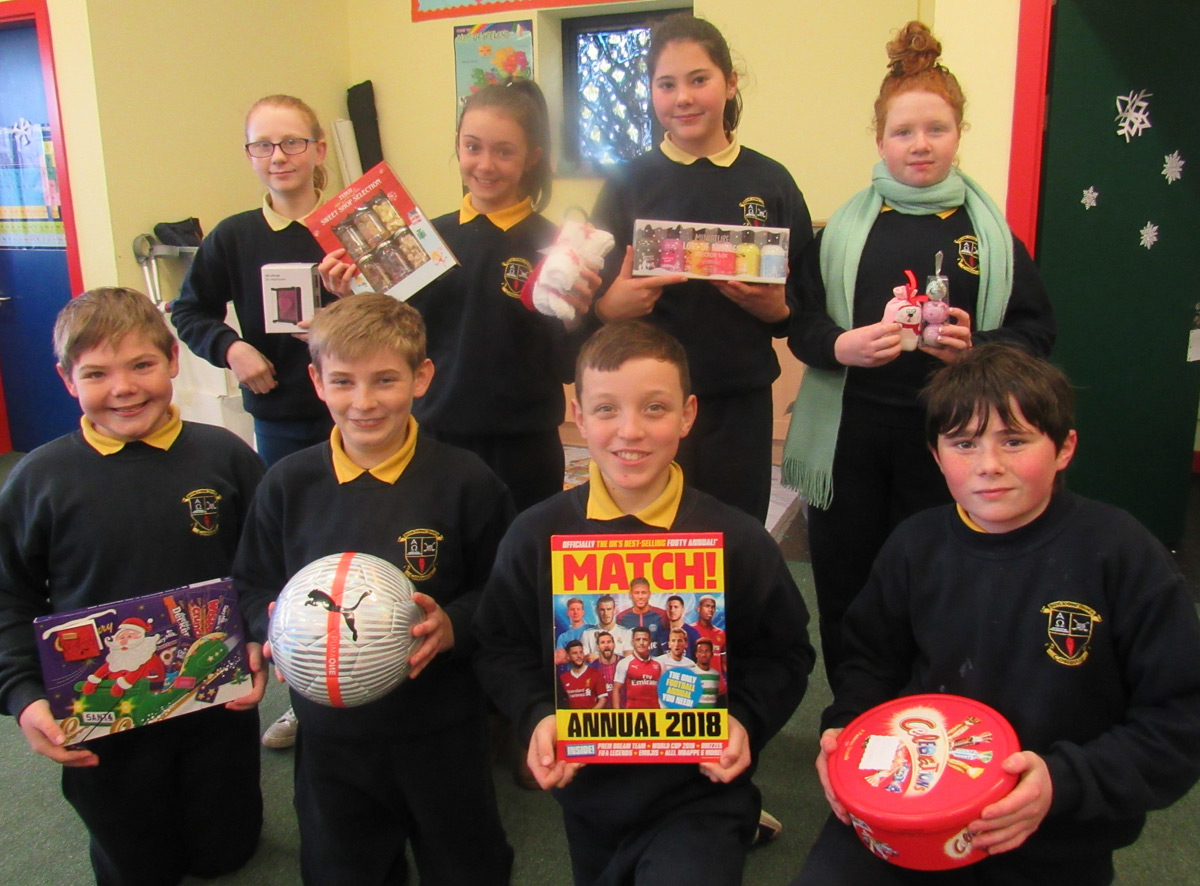 The blogger for this post was Lucy Lee and the photographer was Anastasia Shestavin.