Valentine's Day Art: This week 6th class made some Valentine's Day art based on the theme of 'All You Need is Love'. It was lots of fun. First we debated the topic. After that we had to write poem's and add them into our art work. Everyone complemented our art work .It brightened up our classroom and brought a positive energy as well.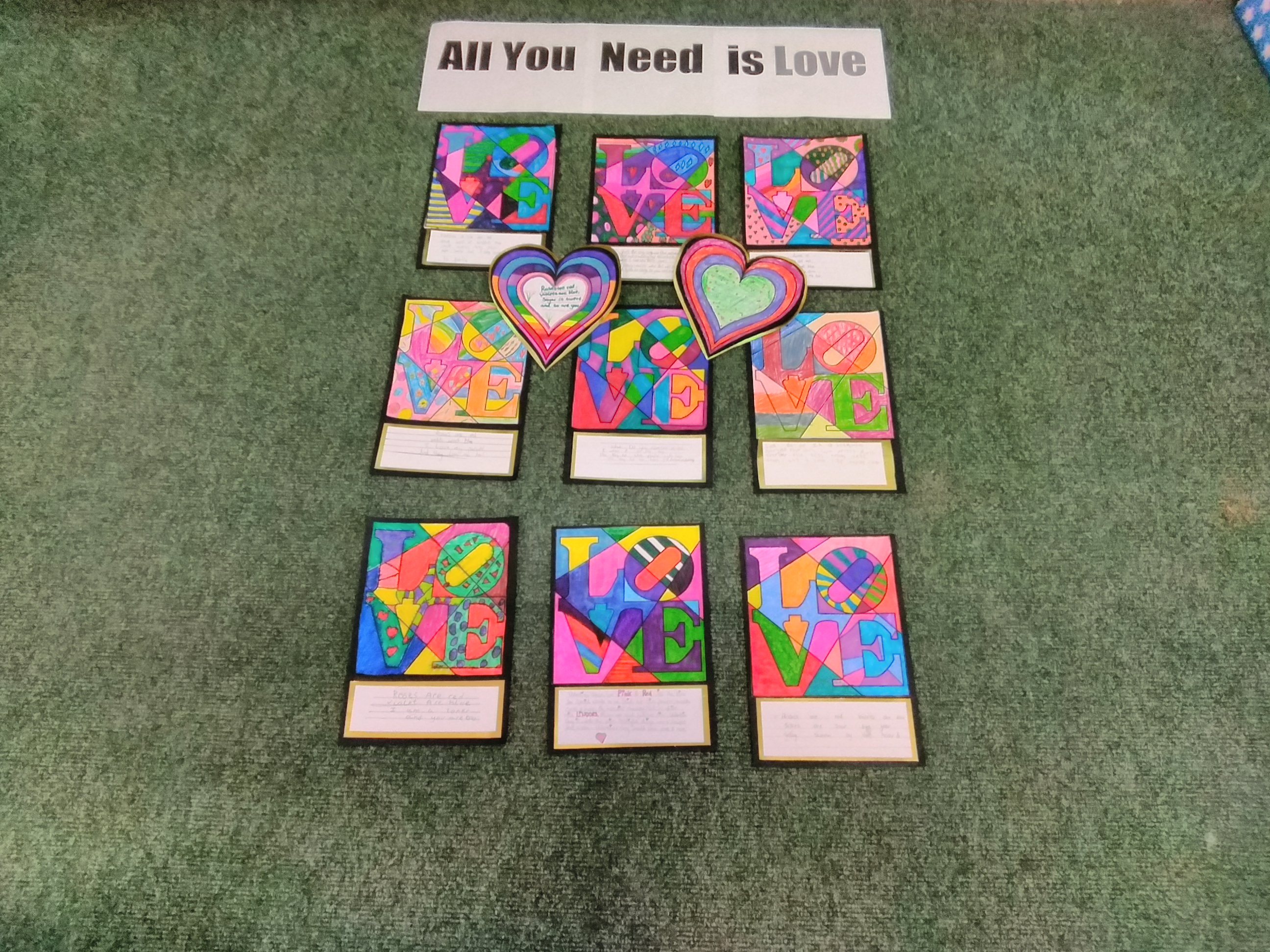 Basketball: After a recent game Mr. Scully commented that it was the worst display of shooting that he ever saw! Therefore, this week we have been working hard to improve our basketball shooting skills. One by one we have to go to the yard and throw 20 baskets before returning. It is great fun and we can definitely see ourselves improving already.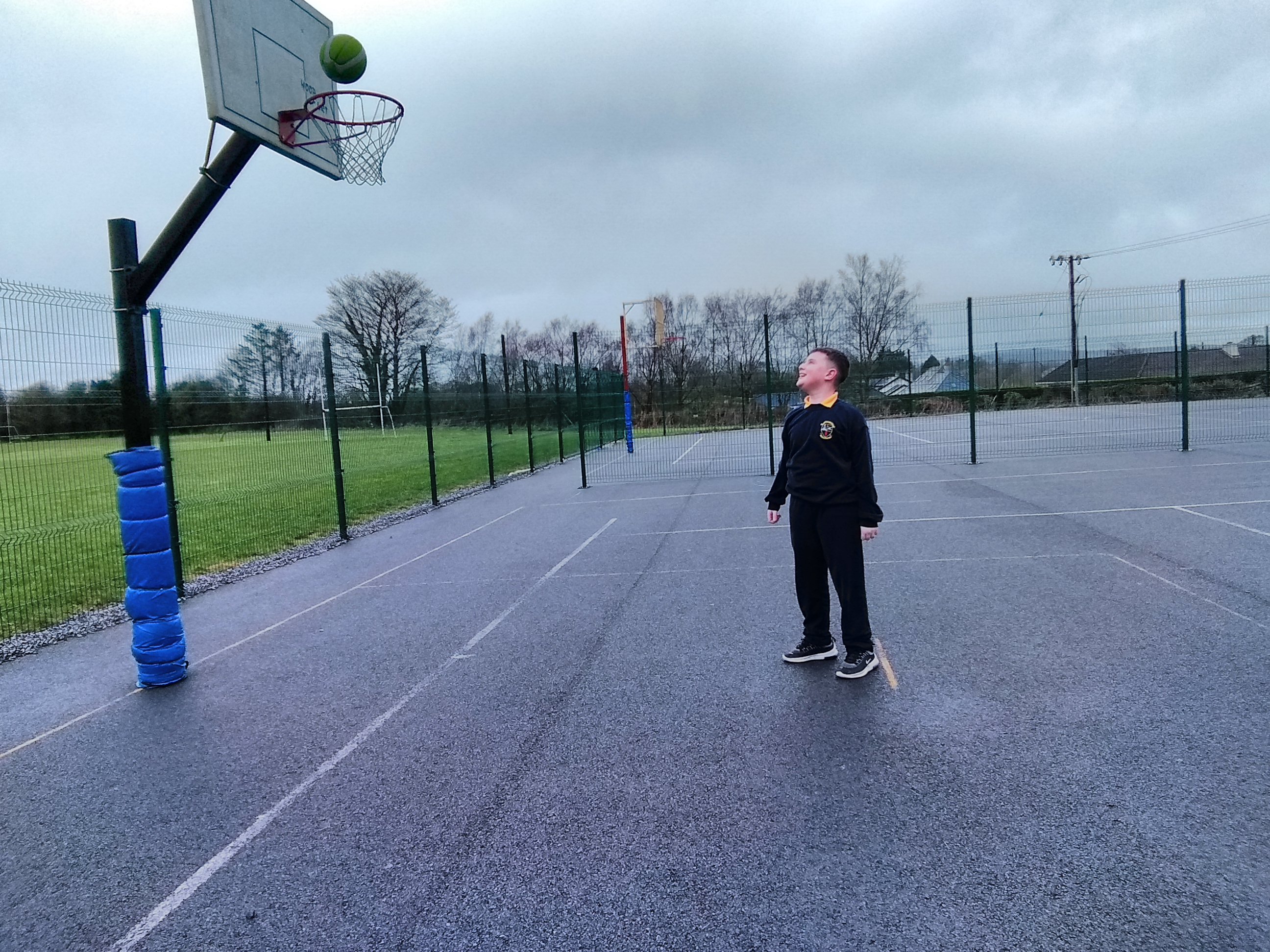 Finished – Irish History Timeline + Presentation: we finally put the finishing touches to our Irish history timeline. We think it looks great and we learned loads about the origins of our own country. It was a great way of revising all the history we have learned since coming to Corville. Each student had to stand in front of the class and make a presentation, field questions and read out a poem they created about their time period.